As natives of Ontario, we always took the beauty of Canada's most populous province for granted. I remember the slogan on our license plates growing up was "Ontario, keep it beautiful." I never really thought about what that phrase meant. I grew up on a large piece of land in the middle of the country surrounded by farms, forests and fields. Ontario was beautiful. I just never knew it.
Having travelled the world for the past decade has made us appreciate our home province even more. It took discovering the beauty around the world to open our eyes to the beauty at home. We hope you enjoy this photo journey through Ontario. It's your's to discover.
Canoeing in Ontario is a right of passage for young people. I remember taking a canoe trip to Algonquin Park in high school and every summer, we dusted off the canoes and took a trip on the river at our cottage. There is nothing more Canadian than going on a canoe trip in the great Ontario Northern wilderness.
Canada is known for its pristine wilderness. The Pukaskwa Coastal Trail is one of the quintessential Canadian experiences. Here you will completely go off the grid to one of the most remote backcountry trails in the country. Camping and hiking, there's nothing more Canadian.
As you make your way along the north shore of Lake Superior in this is a stop you should definitely make.Just a short walk from the parking lot and at the end of the trail you come out to this magnificent view of Lake Superior.
If you dare you can actually walk out and hang on to some anchored ropes to get a closer look at the Pictographs.
This is a sacred site where generations of Ojibwe came to record their dreams, visions and events and is a great insight to the past.
I think Canadians camp more than anywhere else on earth. Be it car camping, camping in the backyard or heading out to the backcountry, camping is a way of life for families and adventurers in the summertime. This scene captures a great Canadian tradition.
The beauty of the Milky Way is only visible on a cloudless night with no light pollution. The Slate Islands are not only an amazing place to kayak they also offer some of the most beautiful clear skies for star gazing. There is just something peaceful about staring up at a sky full of stars and breathing in the northern Ontario air that instills a feeling of calm within your soul.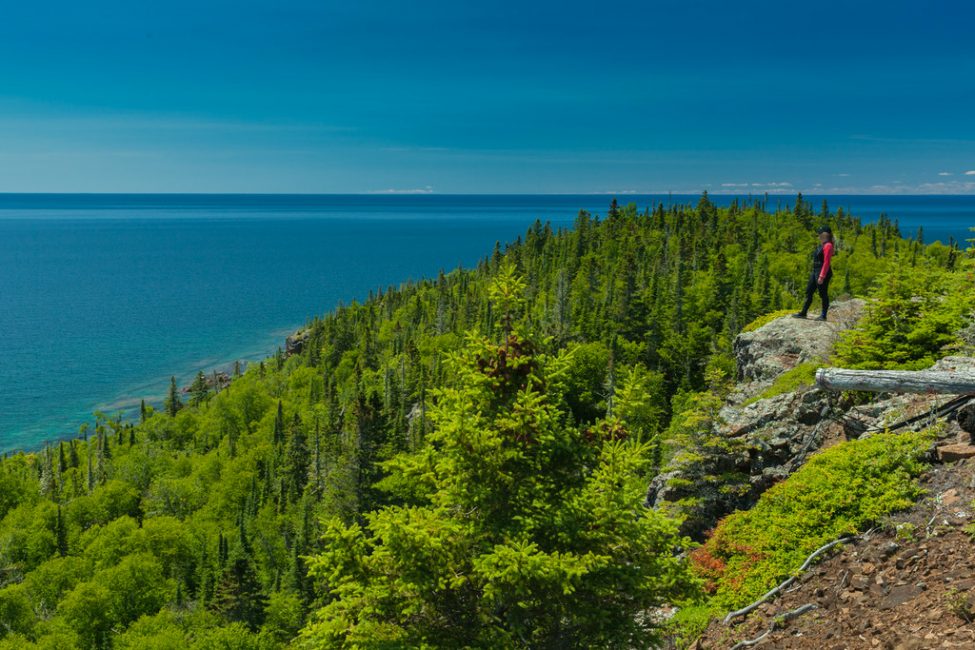 12 Amazing things to see on the Slate Islands
Nearly everyone we know who loves to fish has gone to a fly in lodge in Northern Ontario. We always fantasized about going to one even though we aren'…
Pukaskwa Coastal Hike – Prep and Planning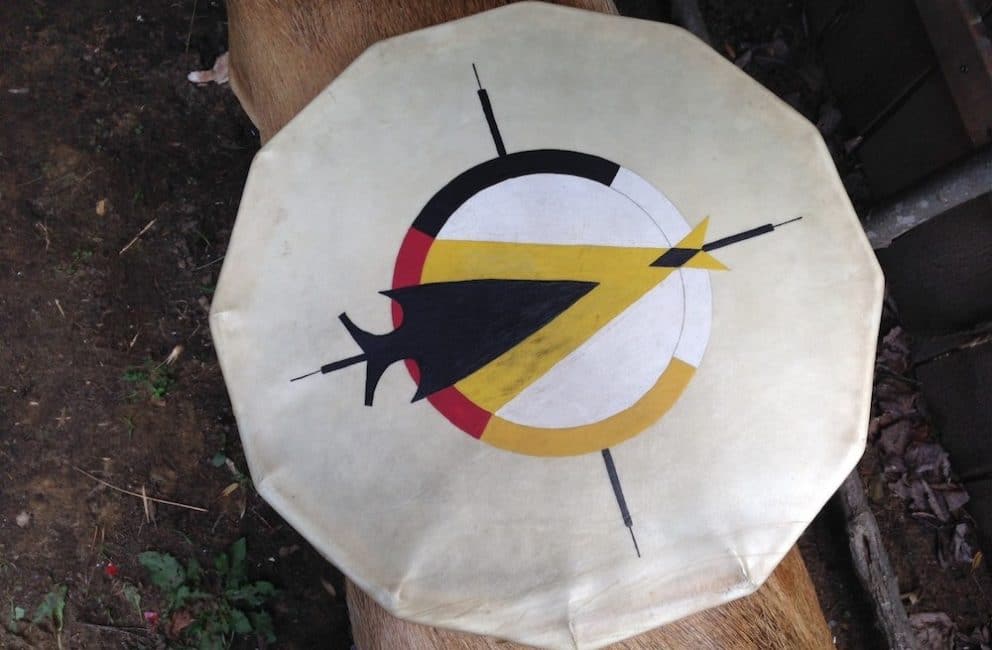 Voice of the Drum: Make, Take, Experience
It was a cool and rainy afternoon on Manitoulin Island. The perfect time to cozy up in a wigwam to make a drum to take home a souvenir from our Aborig…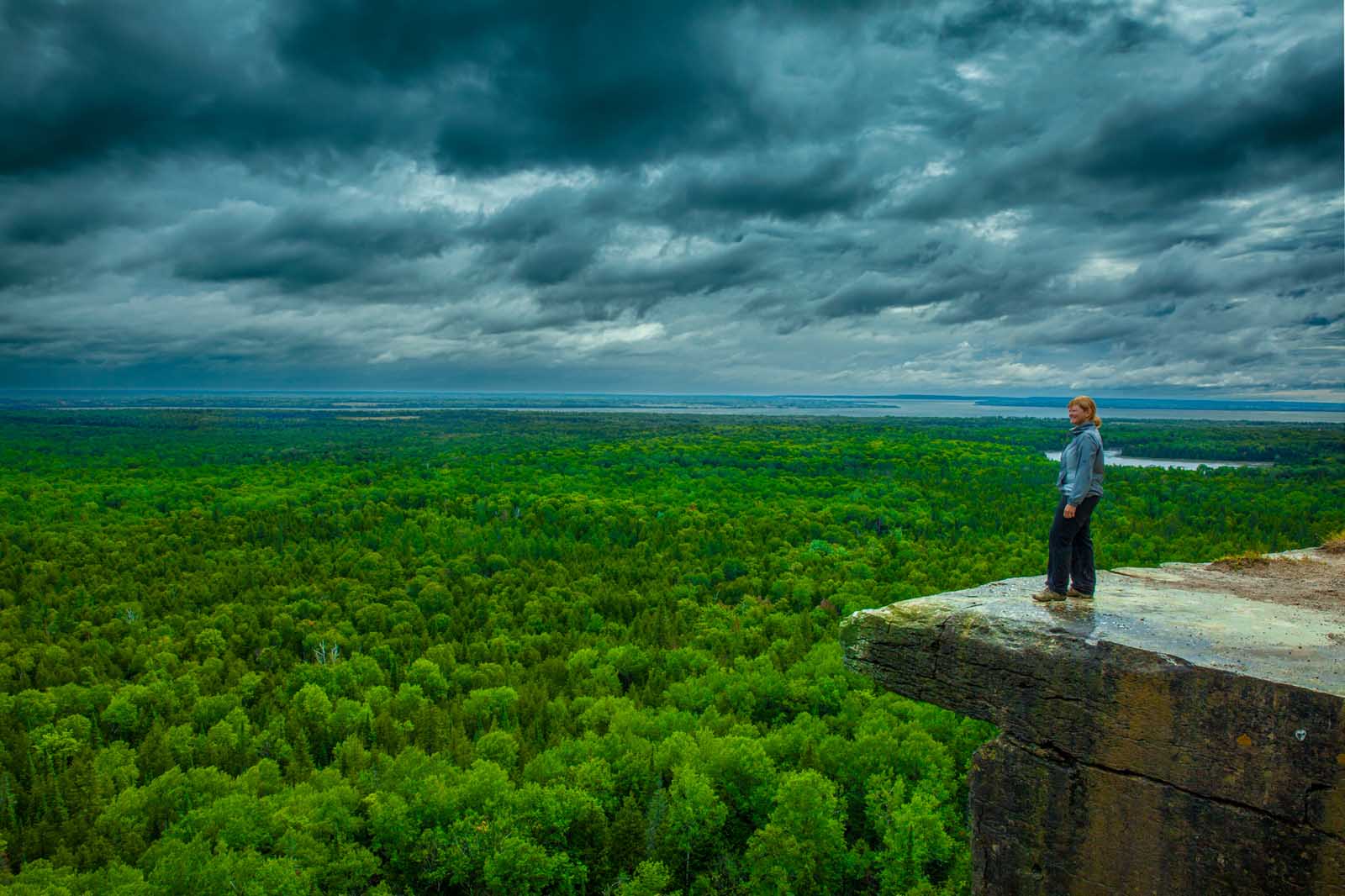 Top 5 Things to do on Manitoulin Island
Up until recently, Dave and I have been lacking in our Ontario travels. We aren't sure why we always looked outside our country for adventure, but we'…
Taking in the beauty of Ontario from a suspension bridge in Ontario.
There is nothing like an Ontario sunset. Especially when it is as beautiful as this.
Ontario is full of peaceful lakes and beautiful scenery.
Make sure to follow the adventure on social media, Twitter and Instagram at thehashtag #DiscoverON. For more on Ontario Travel visit Outdoor Ontario and OntarioTravel.net for tours, packages and travel experiences.
You Might Also Enjoy