Choosing where to stay in Montreal can be time-consuming because there are so many unique neighborhoods around the city. This guide will help you understand the layout and personality of Montreal.
Whether you're visiting for the first time or a repeat visitor, this guide will help you choose where to base yourself depending on what you want to see and experience.
Travel writer and Montreal-enthusiast Mimi McFadden is here to help you with your decision.
Where to Stay in Montreal Contents
If you want to skip directly to any of the neighbourhoods in Montreal, click on the links below.
There are some affiliate links in the post below where theplanetd will earn a commission if you make a purchase but there is no extra cost to you!
This detailed guide to Montreal includes information on of the 5 most popular areas in the city.
You will also find suggestions on where to stay, what to eat, and what not to miss in terms of local experiences.
About Montreal
Montreal is not only the city of poutine, sweet bagels, and cold weather, it's also a vibrant experience into the best parts of multicultural Canada. 
It's the second largest city in the country, and yet, Montreal still maintains a cozy welcoming atmosphere that draws in even the most cynical traveler.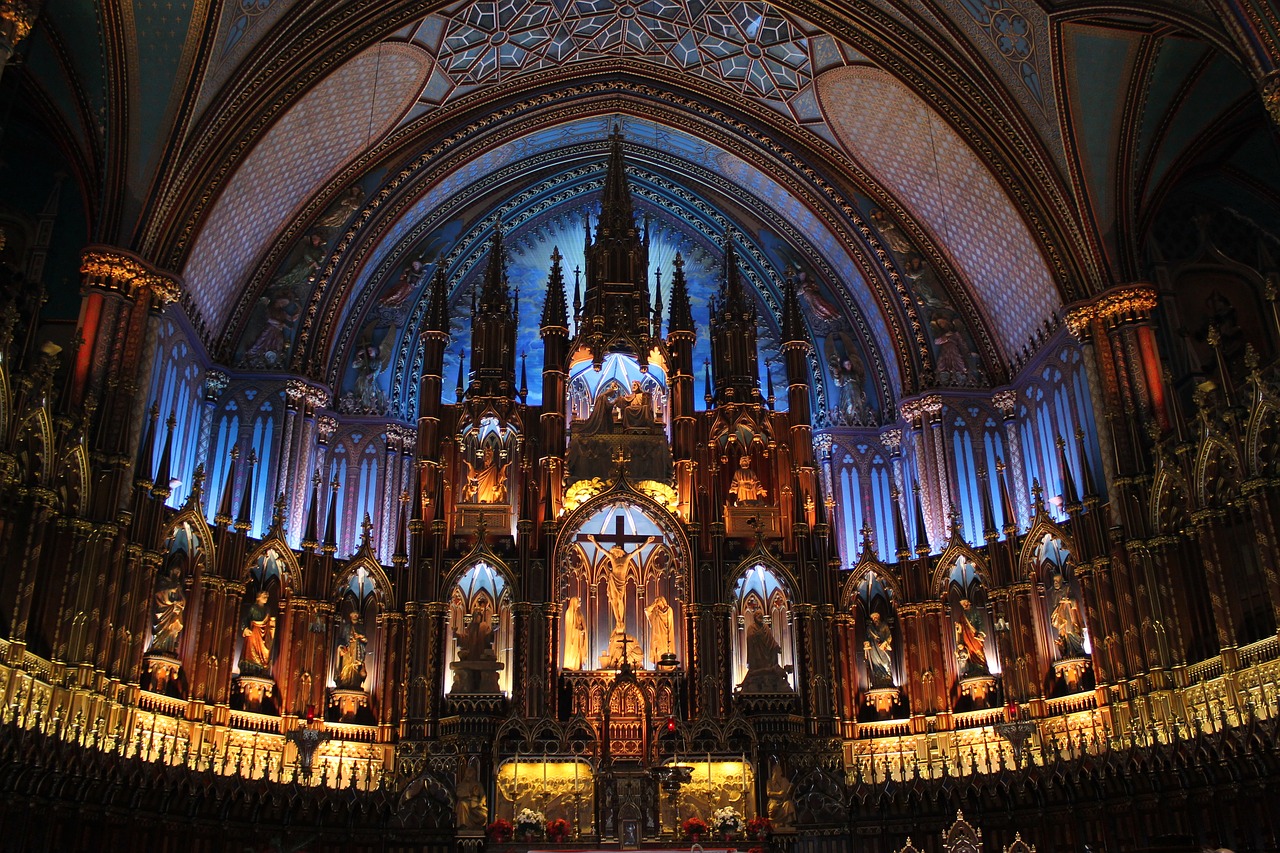 It was once called "the city of a hundred steeples" by Mark Twain, and it's clear to see why once you arrive.
Montreal's impressive architecture and European personality are prominent characteristics to the city.
Montreal has a population of over 1.7 million people.
It's largest French-speaking city outside of , the French-inspired culture oozes from the cobblestone streets of Vieux-Montreal to the trendy neighborhood of the Plateau, coined "New France" by locals.
But Francophone culture isn't all you'll find in the city, because Montreal is home to more than 200 ethnic groups.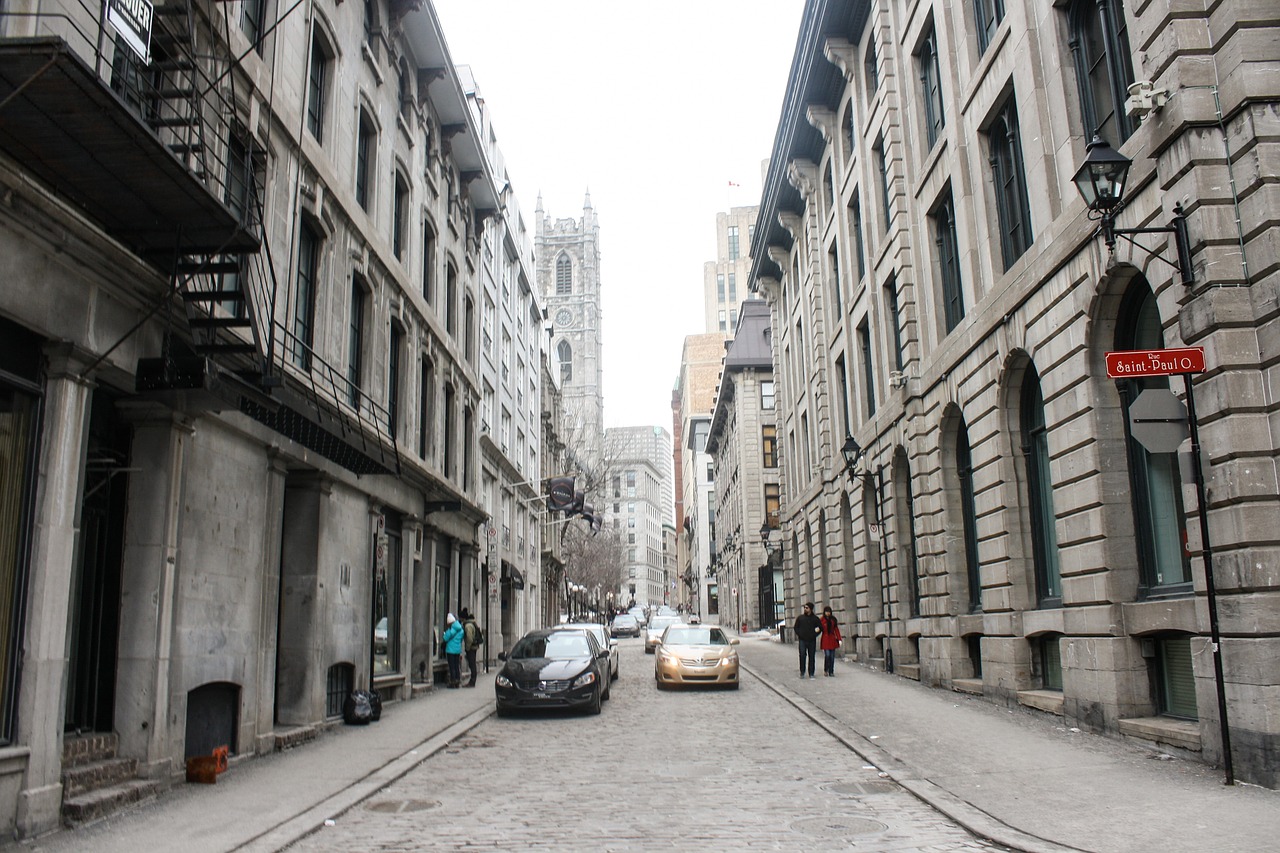 Even with its brutally cold winters, the 376-year-old Montreal has never lost its joie de vivre mindset.
It's hard to find a day in the city where there's not some kind of festival going on, even in the dead of winter.
And in the summer, the city truly comes alive with the energy that has been bottled up since the colder months. 
From having the highest number of restaurants per capita in North America, outside of New York, to it also has a lively art scene.
There are internationally renowned museums, an extensive metro system (that could rival most in Europe), and with its open-minded nature, there is plenty to love about Montreal.   
Montreal Quick Tips
Montreal has one of the best metro systems in North America, it's actually the 3rd busiest metro system on the continent, and there are plenty of bus routes to help you get around the city efficiently as well. 
The transport card in Montreal is called the OPUS card, and it allows you to take any STM Transit around the city. You can also use the OPUS card in Quebec City if you take a day trip. 
The OPUS card costs $6. You can purchase it and top it up at any metro station, at fare vending machines, recharging terminals, or ticket booths, or online at https://opusenligne.ca.
In addition, there are various locations around the city where you can buy and top up your OPUS card. Find the full list of authorized retailers here: http://www.stm.info/en/buy.
Metro and bus trips start at $3.25 for a regular 1-trip fare. The more trips you buy, the lower the cost per trip. For instance, a 2-trip fare is $6 and a 10-trip fare is $28.

 
The 1-trip and 2-trip fares have to be used within 2 hours from the time you purchase them. For the 10-trip fare, each trip can be used for 2 hours once it has been validated.

 
Other types of trips include a 1-day pass for $10, a weekend pass for $13, and a weekly regular fare pass for $25.50. Anyone under the age of 5 can ride for free.
Where to Stay in Montreal: The Neighbourhoods
There are 19 boroughs, or arrondissements, on the island of Montreal. The west is generally considered more Anglophone and the east more Francophone.
Many of these boroughs used to be independent cities, so you'll find a good mix of different personalities and features to each one.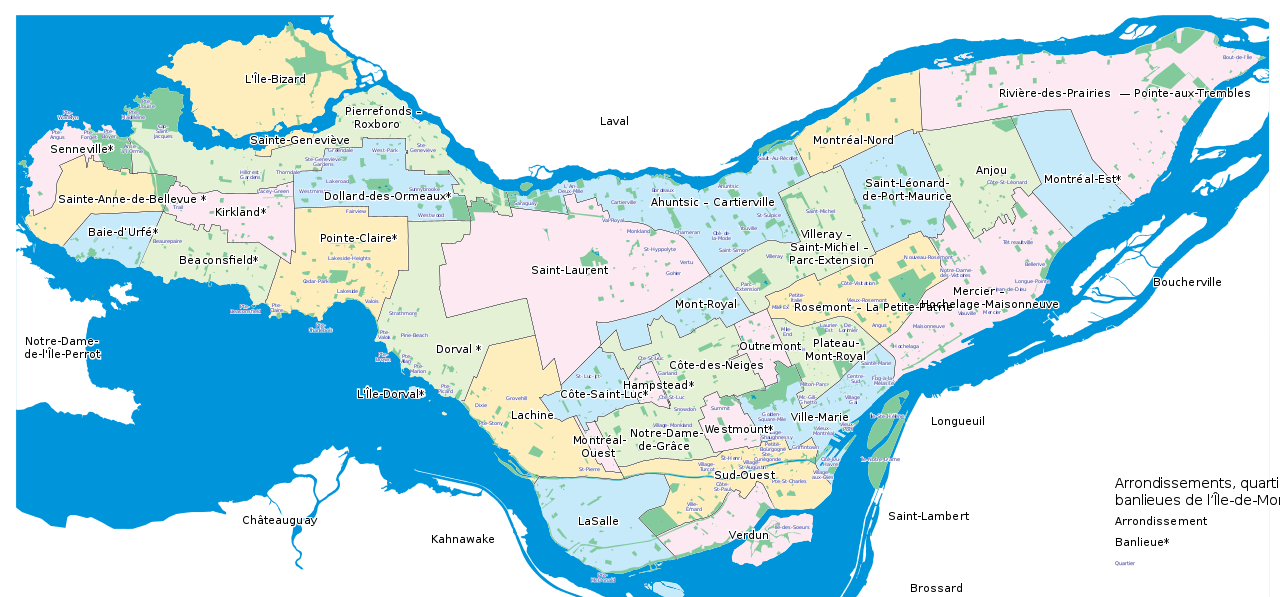 Map courtesy Emdx - Wikimedia
Plan Your Montreal Trip
Montreal is on the Canadian dollar - $1 CAD = $0.75 USD/$0.65 Euro - For up to date conversions get the XE Currency Converter App. 
Montreal has a continental climate. It's notorious for its cold weather, so if you're visiting during the winter months, plan accordingly.
The temperature can get down to -30 C, and averages around -10 C, during the colder months. 
Summers are generally warm and humid with average high temperatures around 25 C. Spring is known for its unstable weather, with snow usually lasting until March and the cold lasting through April sometimes.
Fall is generally pleasant. It's not uncommon for warmer temperatures to last through September to mid-October.
Read through Things to Do in Montreal for more ideas of what to do around the city. 
Montreal, a City of Festivals - To get an idea of just how much is happening in Montreal and to take advantage of the festive nature of this city. 
Eagle Creek Plug Adapter - This all in one adapter is all you need for Montreal and other North American and world travels.
International Data Roaming - Use KnowRoaming for unlimited data/cellular for $7.99 per day. Easy application sticks to your existing SIM Card. Save 50% using promoDDSave50
Historic & Touristy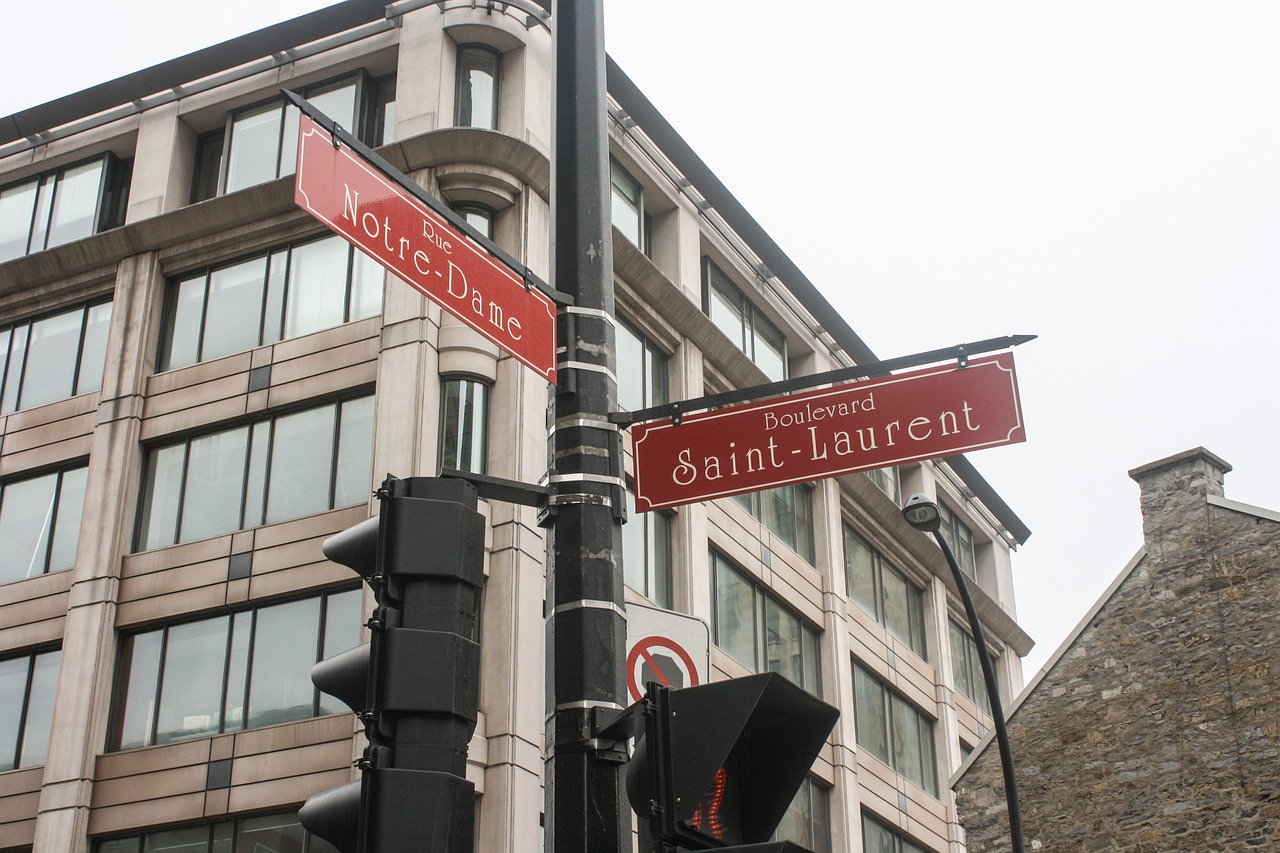 If you're looking to take a step back in time to discover the local haunts and historic spots that made the city what it is today then the Old City is one of the best places to stay in Montreal.
Also known as Vieux-Montreal in French, Old Montreal conjures up images of narrow streets, cobblestones, and a romantic European atmosphere. 
The oldest buildings in this well-preserved neighborhood date back to the 17th century, but that doesn't mean that this area is dated or dull. Quite the contrary, actually. There are a ton of things to do in Old Montreal.
Old Montreal is the bustling center of the city, not only for tourism but for local experiences as well. 
From new gallery openings to the trendy food trucks that come out in the summer, and the electronic Igloofest that takes over the Old Port in the winter, this neighborhood has a lot of heart and energy, and a whole lot to see, do and eat. 
This is a great place to be based in the city because of its centrality and abundance of attractions, from the famous Notre-Dame Basilica to the historic Bonsecours Market.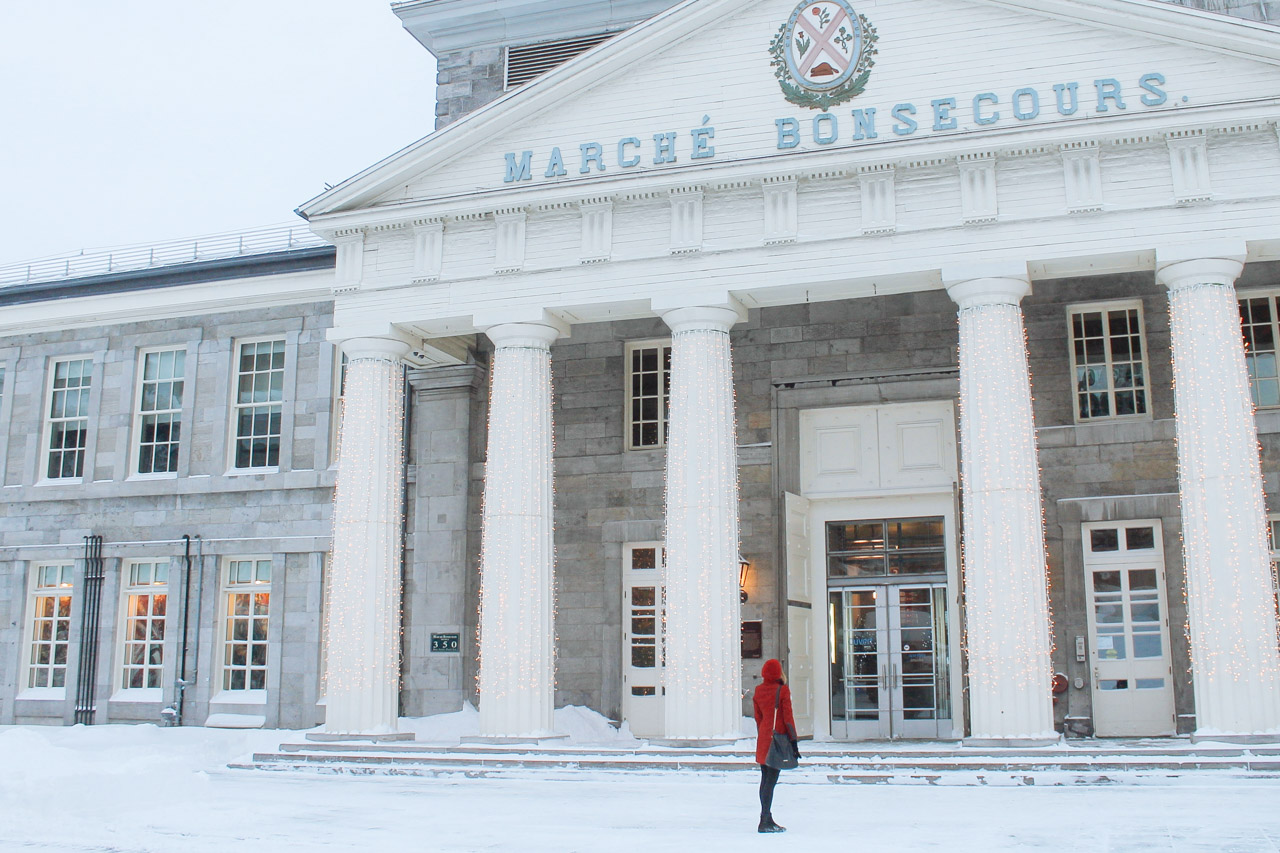 Only a few minutes walk from the major attractions in Old Montreal.
Housed in a historic 19th-century building with a fitness room, spa, and free breakfast and parking. Most rooms have exposed brick and a lot of natural light.
Check out Availability & Prices
Great location right near the Old Port.
Modern and clean rooms with complimentary bikes and breakfast for guests. All rooms have a work desk, seating area, and plush beds. European cafe on site.
Check out Availability & Prices
Boutique hotel that is the perfect base for those on a budget.
Housed in a historic building with a coffee shop, terrace, and roomy lounge. No elevator, but rooms are cozy and feature exposed brick or stone.
Check out Availability & Prices
Things to do in Old Montreal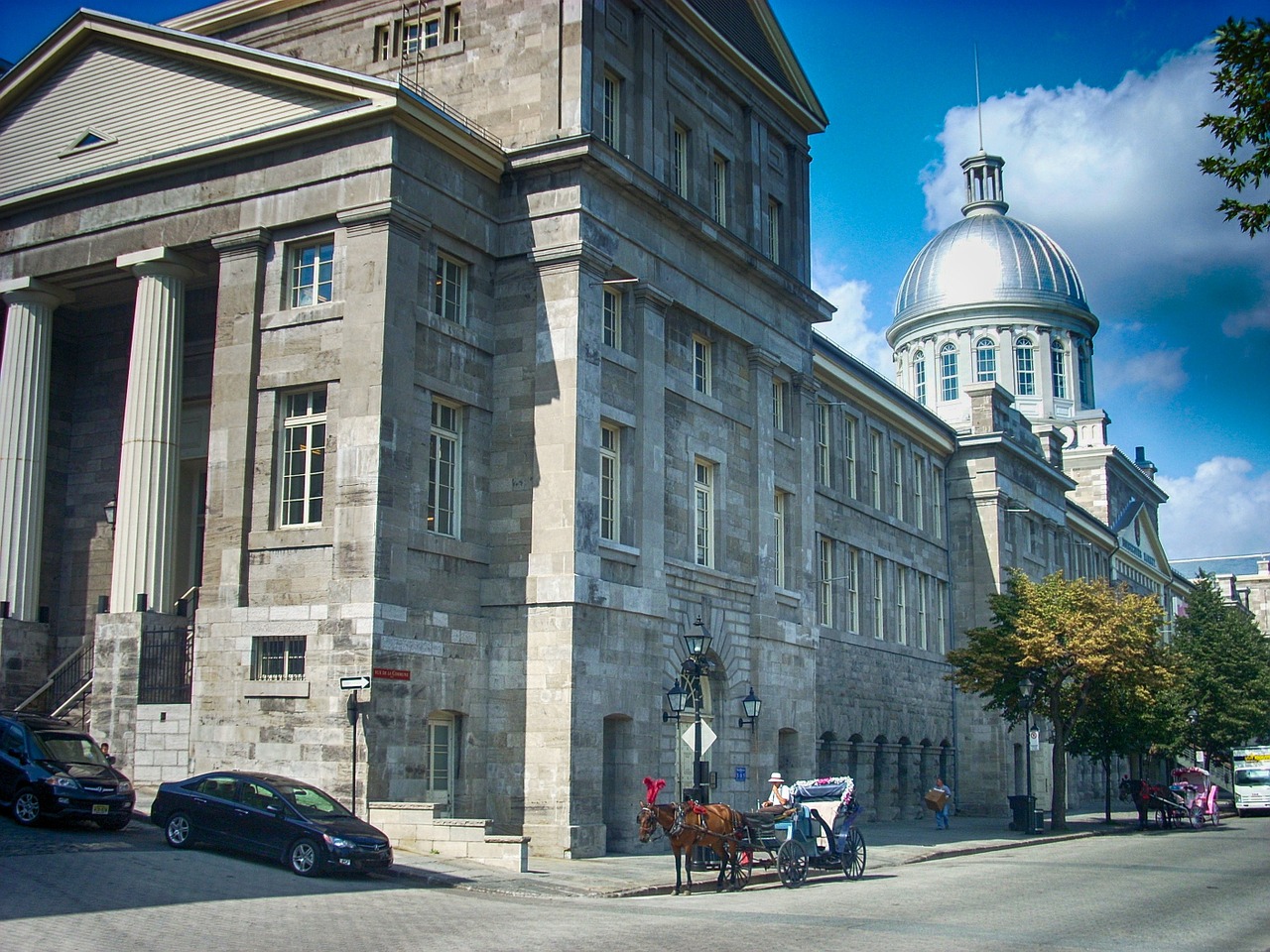 Notre-Dame Basilica - The most iconic site in Montreal, this Gothic Revival basilica from the 1800s may be one of the most beautiful churches in North America. 
Notre-Dame-de-Bon-Secours-Chapel - Built in the 17th century, this is one of the oldest churches in Montreal. It offers a small museum and a beautiful interior for peaceful reflection. 
Place d'Arms - One of the oldest and nicest public squares in the city.
Saint-Paul Street - A charming pedestrian street that is one of the oldest in the city, dating back to 1672. Where you'll find the popular Place Jacques-Cartier.  
Château Ramezay - Located in a former governor's residence, this museum explores 500 years of history in Quebec and Montreal through various exhibits, artifacts, and artwork. 
Old Port (Vieux-Port) - An ideal place to take a stroll along the St. Lawrence River or go on Le Bateau Mouche boat ride. This is where Igloofest takes place in the winter.
Pointe-à-Callière - Montreal's archeology and history museum. Thought of as one of the best museums in the city, and a good place to get an in-depth overview of the lengthy history of Montreal. 
Bonsecours Market - 150-year-old public market that is the largest market in the city. A lovely representation of French-Canadian architecture, and offers a variety of boutique goods and upscale restaurants. 
Montreal Science Centre - Located in the Old Port, an interactive science and technology museum for kids and adults. It also houses an IMAX theatre. 
Montreal Clock Tower - Built between 1919 and 1922, a historic clock tower that provides sweeping views over the river and city if you're willing to climb the 192 steps to the top. 
Lachine Canal - 14.5 kilometer canal that runs from the Old Port to Lake Saint-Louis. Rent a bike from one of the local bike stands and have a beautiful ride along the canal. 
Suggested Tours in Old Montreal
Le Bateau Mouche Day Cruise- A way to experience Old Montreal from a different perspective. Le Bateau Mouche offers classic urban cruise experiences through day and evening tours that include dinner.   
The Old Montreal Food Tour - 2.5-hour guided foodie walking tour around Old Montreal sights and restaurants to discuss how history and food easily come together in this neighborhood. 
Beyond the Basilica - A Montreal 101 tour for those who want a good overview of the city, including history, architecture, art, and favourite local spots. Starts in Old Montreal and ends in Plateau Mont-Royal. 
Old Montreal Ghost Walking Tour - Discover the darker and spookier side of Old Montreal, and learn the history and urban legends of notoriously haunted places around the neighborhood. 
Free Old Montreal Walking Tour - Free tour (with donations appreciated) that goes through some of the major sights around Old Montreal. Only runs Monday through Thursday. 
Getting There
Take the Orange metro line (get off at any of the three metro stations that service this neighborhood - Square-Victoria, Place-d'Armes, and Champ-de-Mars). 
For more information, go to the Société de transport de Montréal (STM) website for updated costs and schedules. 
Google Maps and Moovit are both good Apps to get transport information easily.
Skyscrapers, Entertainment & Culture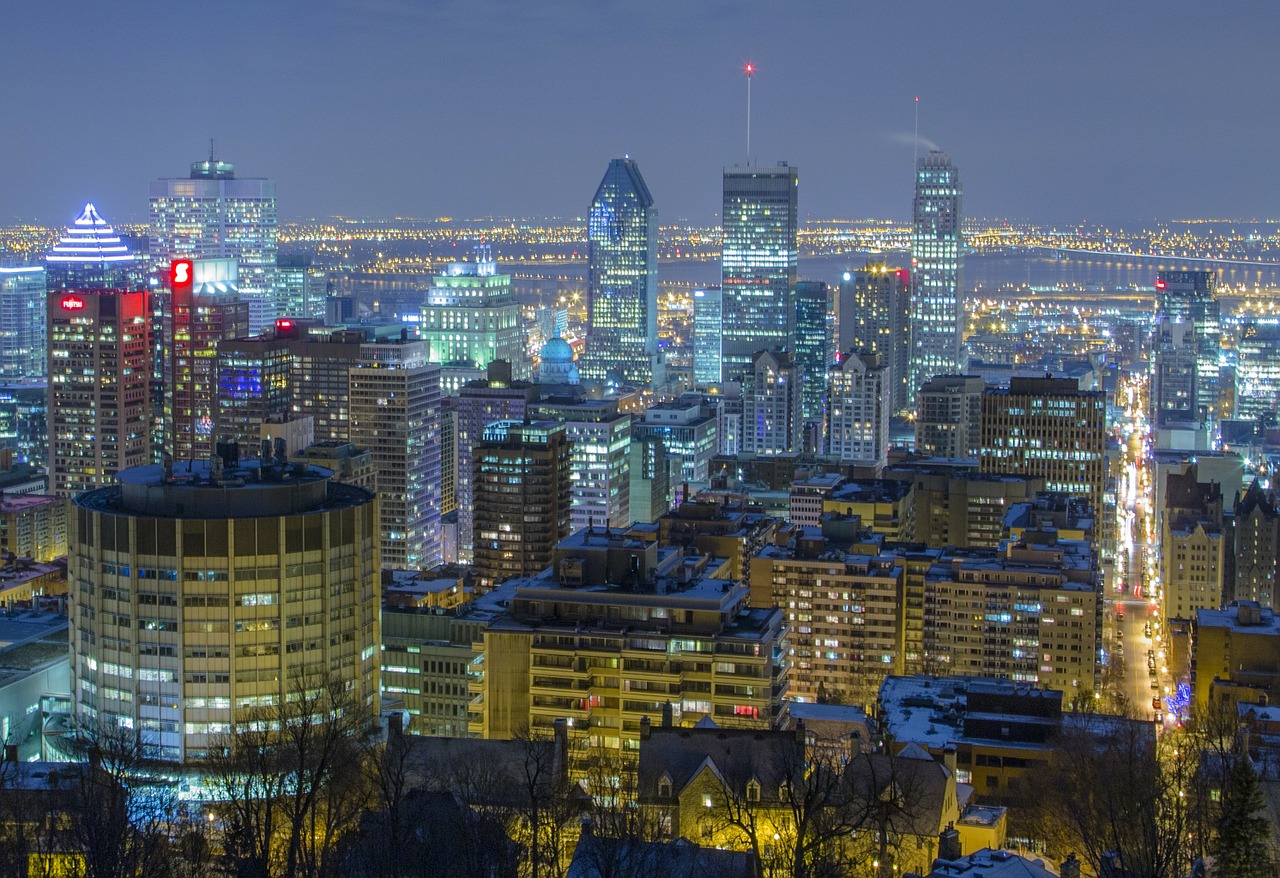 If you are looking for where to stay in Montreal where you can immerse yourself in the energetic city center. It doesn't get much more central and convenient than downtown.
Downtown Montreal, or Centre-Ville, is the official business district of the city.
That 'big city' feeling will envelop you with the rushing pedestrians, speeding motorists, and the largest concentration of skyscrapers in the city. 
But just because you've suddenly found yourself surrounded by suits doesn't mean that there isn't also a more cultural side to the neighborhood.
Downtown offers an array of unique museums, cafes, bars, theaters, universities, and even shopping options in an underground part of the city.
It's also the perfect place to stay for easy and quick transit options. 
Best Places to Stay in Downtown Montreal
Located in the heart of downtown, above Montreal's Underground City.
It is equipped with an on-site Mediterranean restaurant, an outdoor pool with a waterfall, and a gym with great views.
Check out Availability & Prices
Large modern suites that provide full kitchen facilities.
The property has an indoor pool, gym, and sundeck on the roof. 15-minute walk from Notre Dame Basilica.
Check out Availability & Prices
 Large soundproof rooms in the middle of the city.
The property has an outdoor terrace that offers panoramic views of downtown. 3 blocks from the metro. One of the best values in downtown for location and price.
Check out Availability & Prices
Things to Do in Downtown Montreal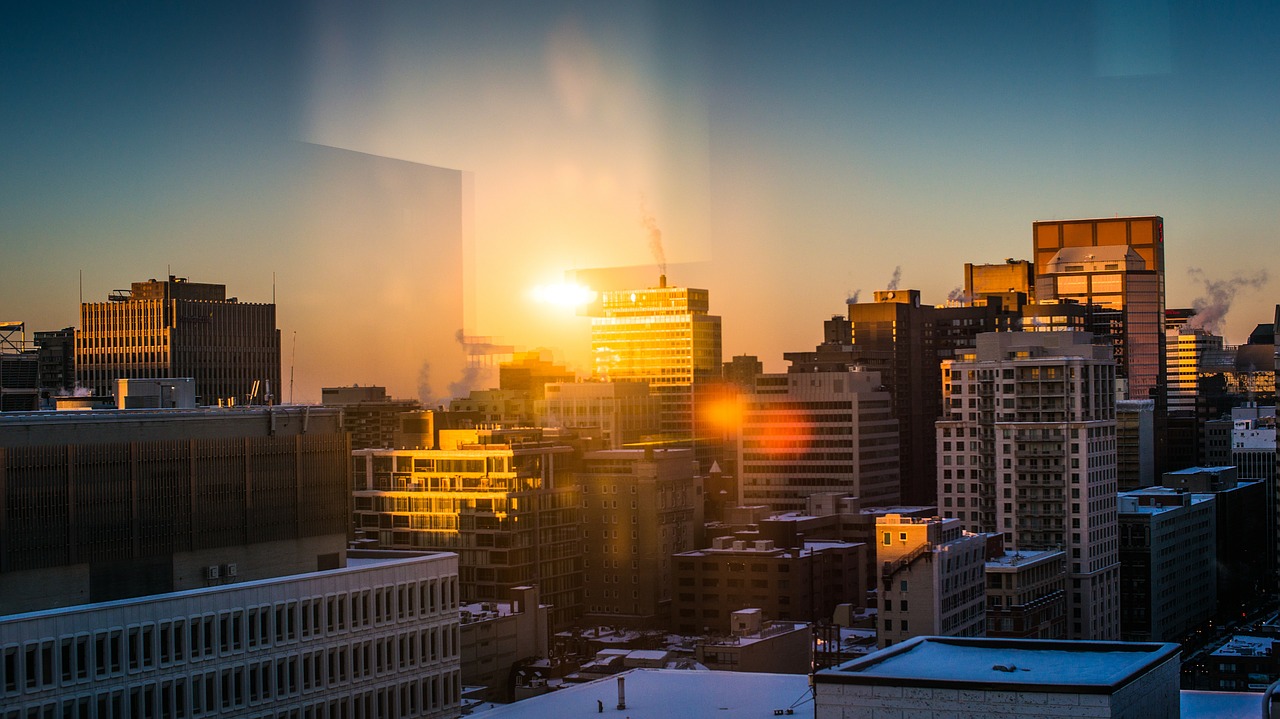 Montreal Museum of Fine Art - The largest museum in Montreal, showcasing 41,000 works of art that spans centuries and a variety of different cultures, from ancient to modern. 
Musée d'art contemporain de Montréal (MAC) - Located on the Place des Festival, MAC was Canada's first contemporary art museum. 
Au Sommet - The second tallest skyscraper in the city (607 feet). Au Sommet offers great views of Montreal from the top, and includes an interactive exhibit about the city in the $19 ticket price. 
Canadian Center for Architecture - If you are at all interested in architecture, this is the place to go. And even if you're not, this international research institution's goal is to show you that architecture is a public concern and affects all of us in contemporary society. 
Place des Arts - The largest performing arts complex in Montreal. You can find Broadway shows, dance performances, and opera here, among other events throughout the year. 
Christ Church Cathedral - A small Neo-Gothic church and National Historic Site of Canada. Besides being a beautiful church to visit, it hosts a classical concert every Saturday at 4:30pm. 
The Underground City - One of the best places to go shopping, the Underground City is literally underneath central Montreal, including downtown. There are close to a dozen different shopping centers to choose from here. It's also connected to numerous sights and hotels around the city, so you don't have to spend too much time outside in the winter.
Quartier des Spectacles - Montreal's entertainment district, where you can find concerts, cultural events, international festivals, art galleries, and everything in between. 
Suggested Tours in Downtown Montreal
Montreal: 3.5-Hour Guided Bus Tour - A tour that guides you to numerous sights around the city and takes you to panoramic views of Montreal and the St. Lawrence River. Stops include Mont Royal Park, Place Ville Marie, Chinatown, and Old Montreal. 
Underground City Walking Tour - A tour that is completely indoors through the Underground City, perfect to go on in the winter when it's freezing outside. Find out why this underground network is so important to the city.
South Montreal Bike Tour - The #1 Montreal Bike Tour. Take advantage of Montreal's bike-friendly roads through this bike tour that takes you all over the south of the city from downtown to Old Montreal and Plateau-Mont-Royal.
Montreal by Night - Witness how beautiful Montreal is at night through this double-decker bus tour.  
Getting There
There are various ways to get to and from downtown Montreal since it's such a central hub. 
Take the metro to any of the following stations that service the neighborhood - Orange Line: Lucien-L'Allier, Bonaventure, Place-d'Armes, Champ-de-Mars, or Square-Victoria-OACI. Green line: McGill, Peel, or Place-des-Arts.
For more information, go to the Société de transport de Montréal (STM) website for updated costs and schedules.
Google Maps and Moovit are both good Apps to get transport information easily.
Stylish, Cool, Francophone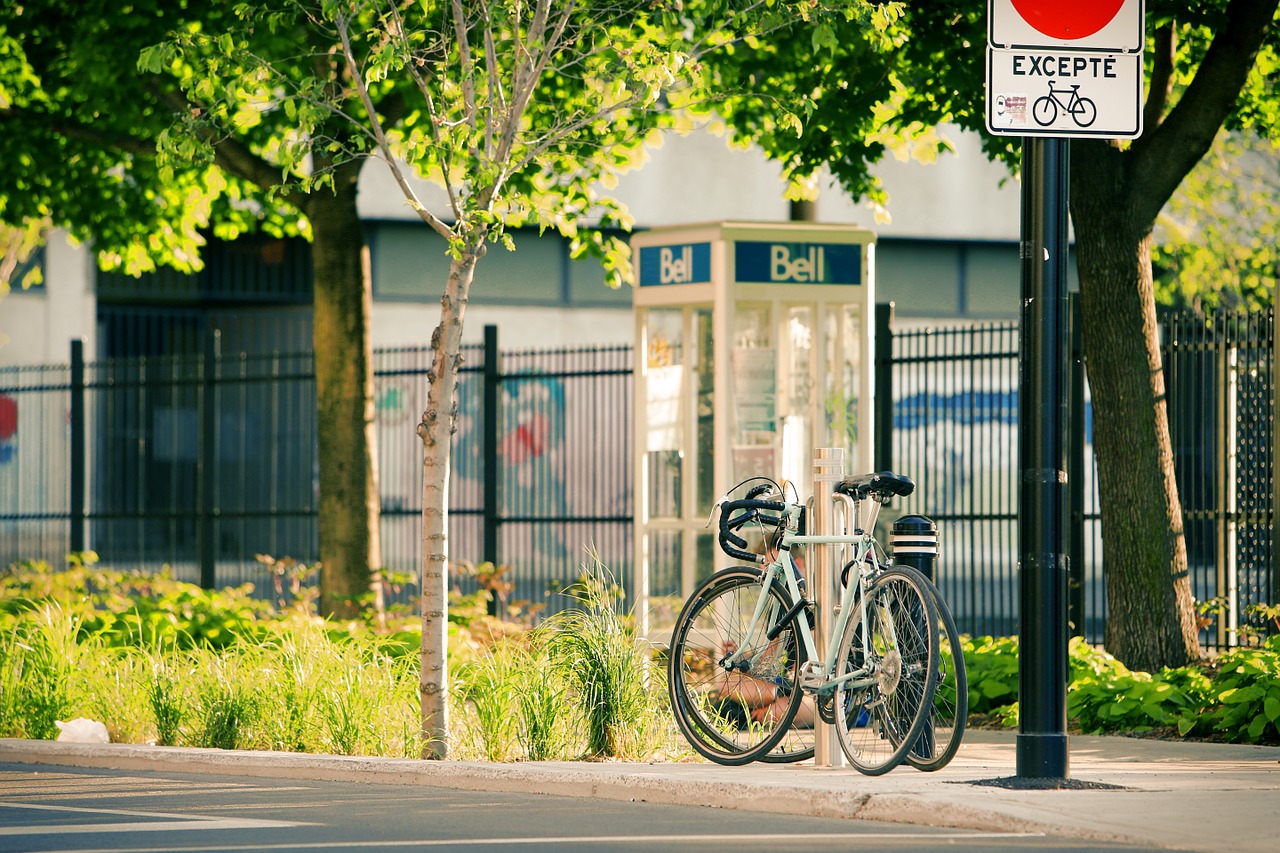 If you're looking for a hipster haven full of colorful facades, hip bars, third-wave coffee shops, and funky murals one of the best places to stay in Montreal is The Plateau.
What used to be the working class neighborhood of Montreal has become the trendiest area of the city in recent years.
This is where you'll find locals biking everywhere, green gardens to while away an afternoon, and artisanal shops to get lost in amongst the Victorian townhouses. 
The Plateau is a very Francophone part of town, sometimes called "New France" for the many French expats that live in the neighborhood and the predominance of French over English, more so than other parts of the city. 
Although a few years ago, this area was more alternative than the popular and sought after neighborhood it has become today. There is plenty to love about the Plateau and its artsy nature.  
It's also not too far from the leafy Mount Royal Park, a popular local hangout that gives stunning views over the city and the perfect excuse to enjoy a little bit of nature in the middle of the city.  
Suggested Hotels near Le Plateau-Mont-Royal
Comfortable, modern property in the southern end of the Plateau.
On-site culinary institute & gourmet dining options. St-Denis & St-Laurent Street cafes are close. 
Check out Availability & Prices
Spacious suites with full kitchens and daily continental breakfast. 
On-site Ethiopian restaurant, valet service, only a 5-minute walk from Sherbrooke Metro.
Check out Availability & Prices
24 hour front desk, free parking, and pet friendly. 
Bright and cozy rooms, minutes from the metro, train station, and plenty of cafes and bars. 
Check out Availability & Prices
Things to see near Le Plateau-Mont-Royal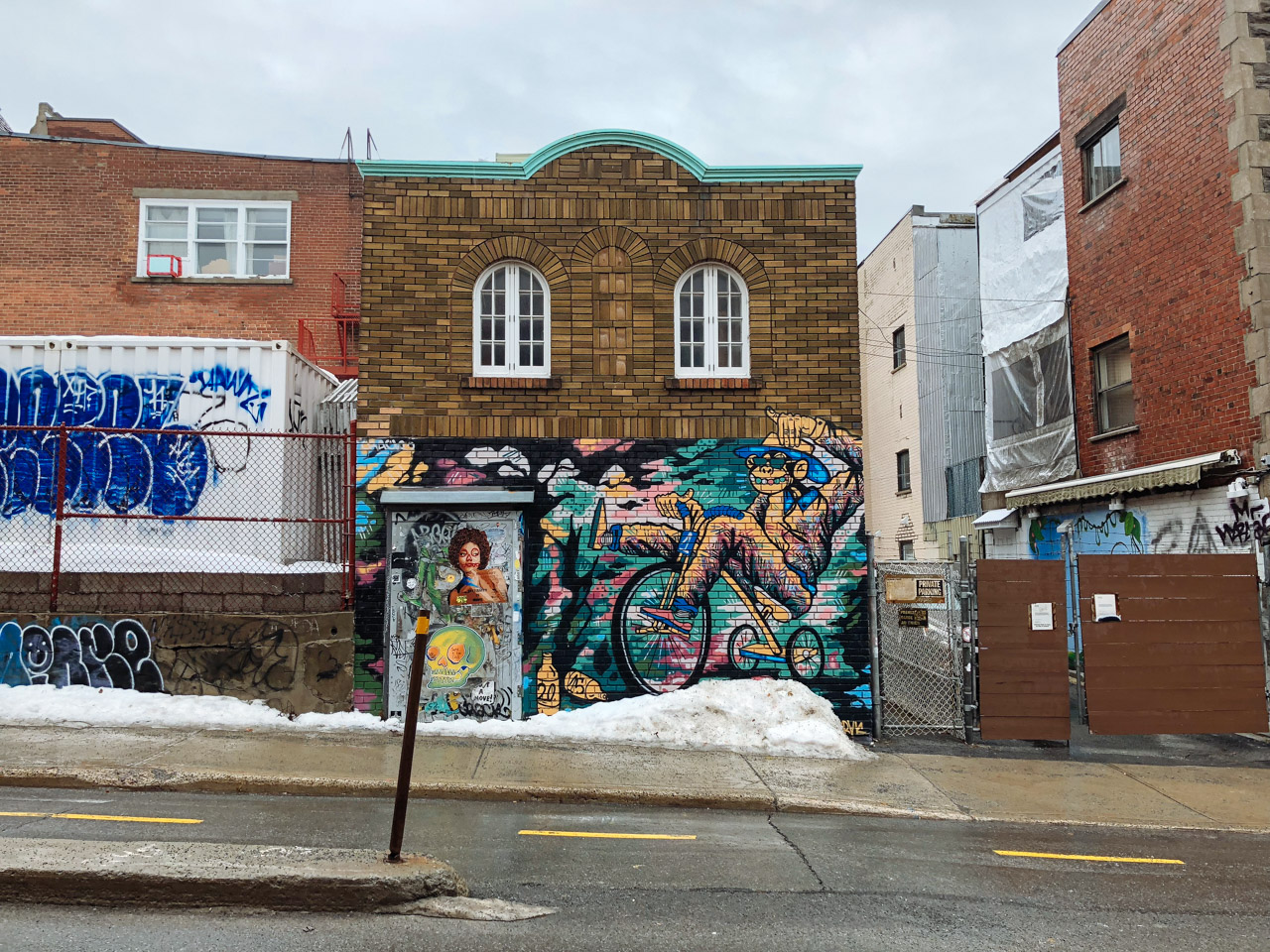 Rue St-Denis & Boulevard St-Laurent - The two busiest streets in the neighborhood with plenty of shops and restaurants to explore. St-Laurent is especially great for designer shops and nightlife with venues open late. 
Parc Lafontaine - An 84-acre urban park with ponds, leafy paths, outdoor swimming pools in the summer, and an outdoor ice skating rink in the winter. 
L'Ecomusee du Fier Monde - An in-depth history museum about the working-class people of Montreal and the importance of grassroots involvement in the city.
La Banquise - Arguably one of the best places to get your poutine fix in the city. You'll find long lines, locals, and tourists at this foodie hot spot. 
Schwartz Deli - Another popular foodie place in the city, Schwartz Deli is one of the oldest delis in Canada and an institution in Montreal. It's where you can taste world famous smoked meat. 
Laurier Park - Another expansive urban park in the neighborhood that is the perfect spot for a picnic, or a stroll under the shady trees. There are plenty of take-away restaurants and beautiful architecture on the streets nearby. 
Mount Royal - One of the most popular nature spots in Montreal city limits, Mount Royal is right next to the Plateau and is a favorite place to enjoy an impressive view of the city. Don't miss the Tam-Tams, a weekly free festival (from April-September) around the George-Étienne Cartier Monument that includes drummers, dancers, and vendors every Sunday.
Suggested Tours in Le Plateau and Mont Royal
Montreal Bike and Bites - Get a detailed overview of Montreal and its best restaurants through this comprehensive 5 hour, 12 km bike tour. The tour covers the Plateau, Mile End, Old Montreal, Little Italy, Mont-Royal Park, and downtown. 
Beyond the Bike Lanes - This tour shows you why Montreal is one of the best biking cities in North America through local hangouts and sights that span different neighborhoods, starting from the Plateau. 
The Official Montreal MURAL Tour - This walking tour takes you to some of the best murals along Saint-Laurent in the Plateau, and talks about why Montreal has such impressive street art. 
North Montreal Bike Tour - A bike tour that takes you through the trendiest neighborhoods, green parks, farmers' markets, and hidden alleyways, including the Plateau, Mile End, Outremont, Little Italy, and Mile Ex.
Getting There
Take the Orange metro line and get off at any of the three metro stations that service this neighborhood - Laurier, Mont-Royal, or Sherbrooke. 
For more information, go to the Société de transport de Montréal (STM) website for updated costs and schedules.
Google Maps and Moovit are both good Apps to get transport information easily.
Multicultural & Good Eats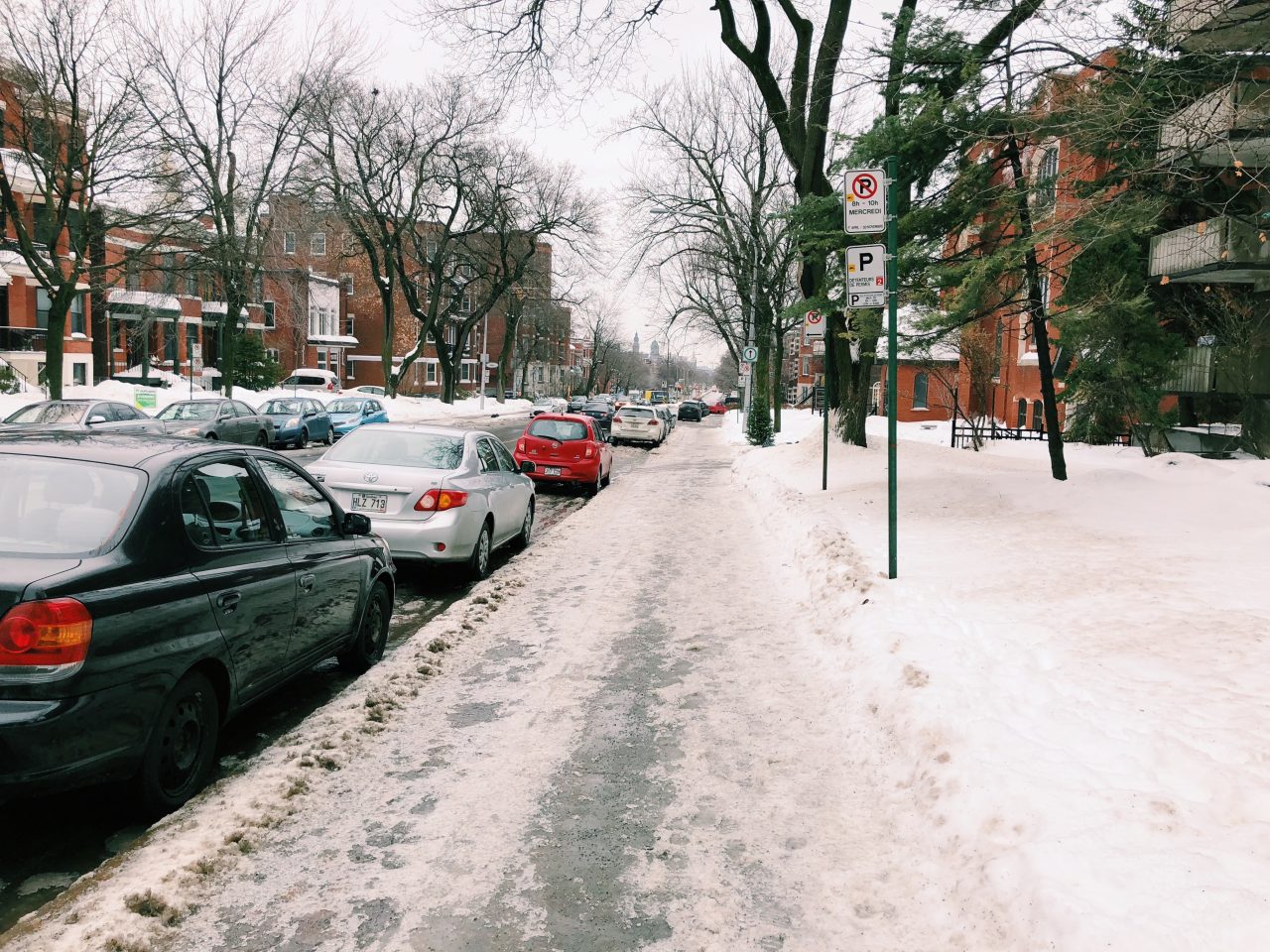 Where you'll find some of the best foodie spots and coffee shops in Montreal.
Technically part of Le Plateau-Mont-Royal borough, but still considered its own distinct neighborhood in Montreal, Mile End is seen as the 'cooler' versions of the Plateau these days. 
Mile End still honors its immigrant roots through its multicultural nature.
This area is fashionable, boutique, and it's where you can find some of the best food in the city, including the famous sweet Montreal style bagels. 
Another part of its cool factor has to do with the number of famous artists who have come from this area - including Arcade Fire, Grimes, and Plants and Animals.
It's an area that promotes creativity and is proud of it. 
Mile End is one of the beplacesce to stay in Montreal if you want a slightly more local feel.
You can still enjoying a central location that is surrounded by some of the most popular foodie spots, sights, and arrondissements, such as the Plateau, Outremont, Little Italy, and La Petite-Patrie.
Suggested Hotels near Mile End
Century-old heritage house that faces Mount Royal Park. 
The property features air conditioning, hardwood floors, a garden, and park views in select rooms. 
Check out Availability & Prices
Simple, light-colored, and airy soundproof rooms. 
Bike rentals available next to the property, 10-minute walk from Sherbrooke Metro, and a short walk from the heart of Mile End. 
Check out Availability & Prices
Budget-friendly option near Mile End and the Plateau. 
Uniquely decorated guest rooms, shared kitchen, near Laurier Metro. Guests get free passes for shows at the Casa Del Popolo.
Check out Availability & Prices
Things to do in Mile End, Montreal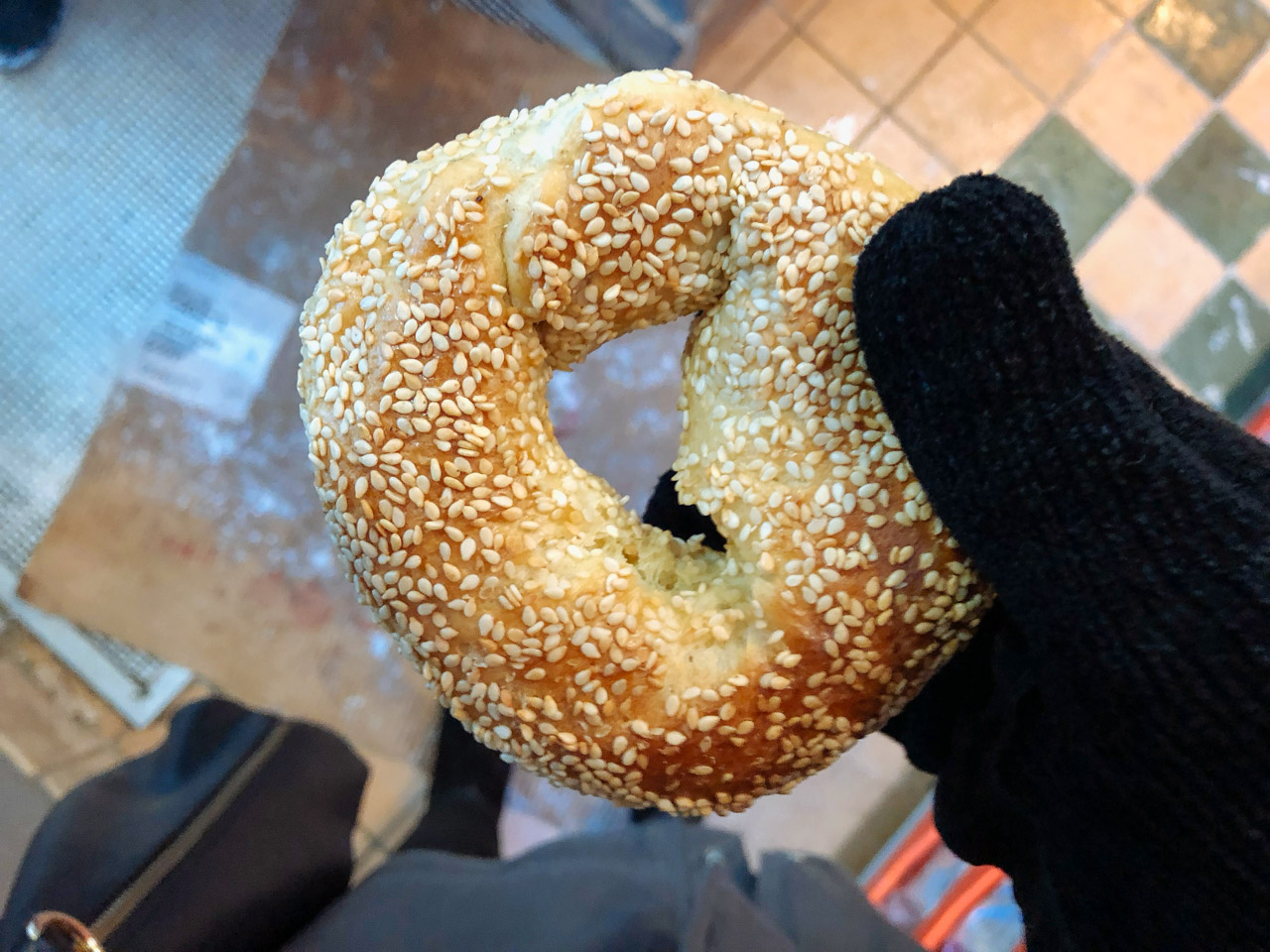 Unsurprisingly, most of the things to do in Mile End have to do with food & drink. 
Fairmount Bagel & St-Viateur Bagel - The two spots that are constantly vying for the 'best bagel in Montreal' label are both in Mile End. Taste test the two bagels and decide for yourself. 
Bernard Street - Located at the northern edge of Mile End, Bernard Street is a charming street for people watching, cafes, and unique boutique shops.  
Cafe Olimpico - A cafe that's meant to have the best espresso in Montreal, located on St-Viateur Street.
Lester's Deli - If you want a less touristy version of Schwartz Deli, but still want a delicious sandwich with smoked meat, head to Lester's Deli. It's technically in the Outremont neighborhood, but only a few blocks from Mile End.
Dieu du Ciel - Named the best brasserie in Canada for the past 10 years, Dieu du Ciel is the perfect place to grab a pint of local craft beer in the city. 
Le Marché des Possibles - A community space and park that is maintained by locals. They host events throughout the summer that usually include music, BBQs, markets, and more. 
Trendy boutiques - Mile End is known for its boutique fashion shops, spend an afternoon in places like Boucle & Papier, Unicorn, Vestibule, Frank & Oak, Clark Mercantile, and Annex Vintage.
Suggested Tours in Mile End, Montreal
Mile End Food Tour - A tour that shows why Mile End has become a favorite foodie destination in Montreal in recent years. Includes 6 food stops, including St. Viateur Bagels. 
Mile End Evening Tour - Montreal is a city that loves to eat, combine that with the vibrancy of the city at night, and you have an energetic walking food tour around Mile End. Learn more about the history and cooking traditions of this food forward neighborhood. 
Getting There
Technically there aren't any metro stations in the neighborhood, but you can take the orange line to Laurier Station, which is only a 10 minute walk away.   
Alternatively, you can take bus 80 and get off at Du Parc/Saint-Viateur. 
For more information, go to the Société de transport de Montréal (STM) website for updated costs and schedules.
Google Maps and Moovit are both good Apps to get transport information easily.
Gay District, Nightlife & Outdoor Terraces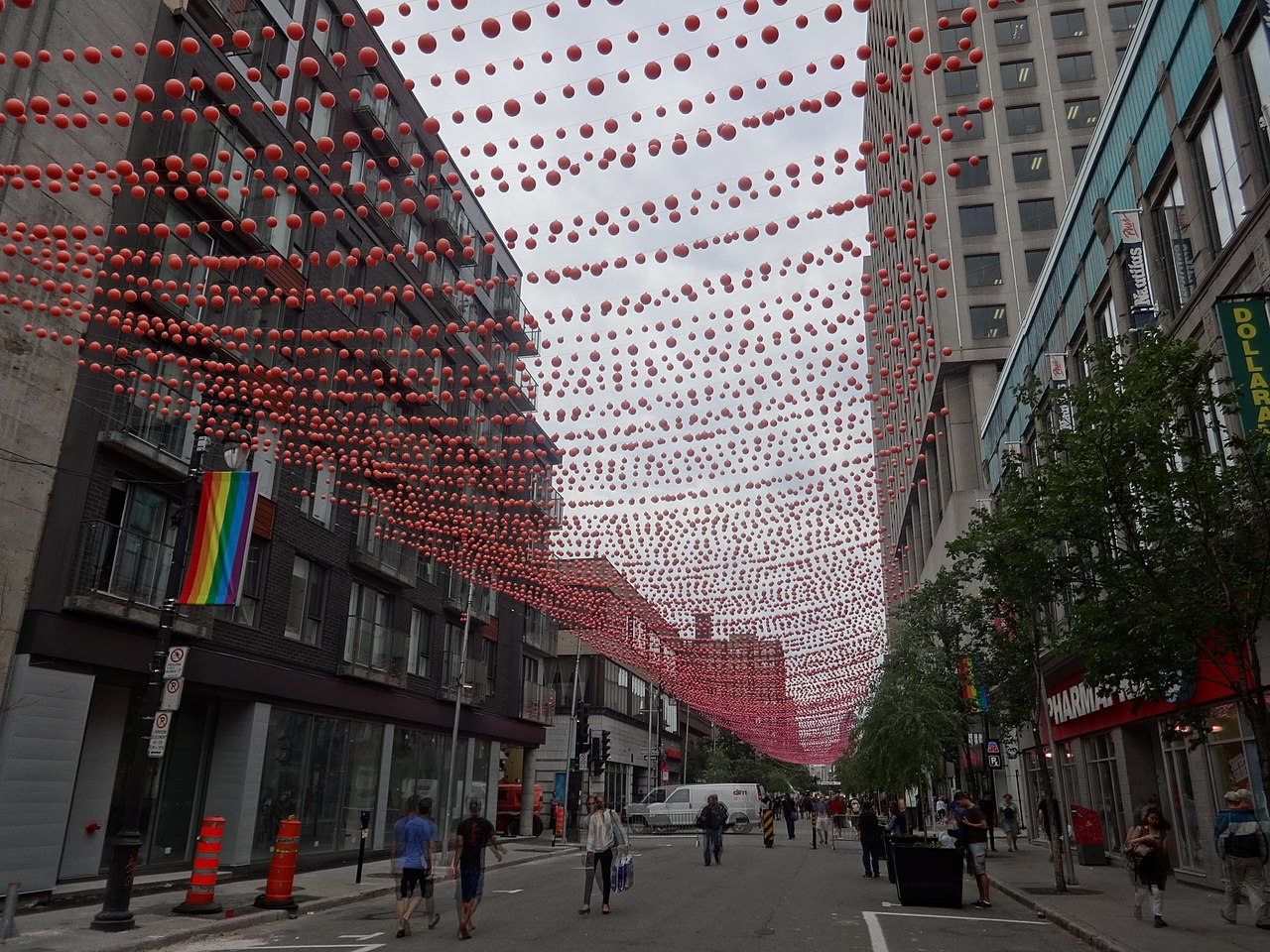 Photo courtesy Bohemian Baltimore - Wikimedia
One of the largest LGBT communities in North America. Where you'll find some of the best nightlife spots in the city. 
Also known as 'The Village' by locals, the Gay Village was once the roughest neighborhood in Montreal until the LGBT community transformed it for the better and gentrified the area in the last couple of decades.
The Gay Village is one of the most vibrant and fun places to go out in the city, with more than 80 bars, restaurants, and nightclubs in the neighborhood, and, as an added bonus, the main thoroughfare of Sainte Catherine St. E. is completely car free from May to September. 
This is the place to witness Montreal's open-minded and cosmopolitan nature first hand. It's well serviced by public transit, and still one of the more affordable central neighborhoods in the city. 
Suggested Hotels near the Gay Village
Cozy and causal luxury option in Gay Village.  
This property offers a garden terrace, communal hot tub, and a shared kitchen. It is only a 7-minute walk from Beaudry Metro and a short distance from the Latin Quarter.
Check out Availability & Prices
Unique and colorful B&B that features local Canadian artwork and art workshops. 
The property has an urban garden, terrace, library, and offers fitness classes. Only a 5-minute walk to the popular restaurants, clubs, and shops in the Village. 
Check out Availability & Prices
Budget option located in the heart of Gay Village.
Near public transit and popular restaurants and shops. A shared terrace and breakfast area, and plush beds are features of the property. 
Check out Availability & Prices
Things to see in the Gay Village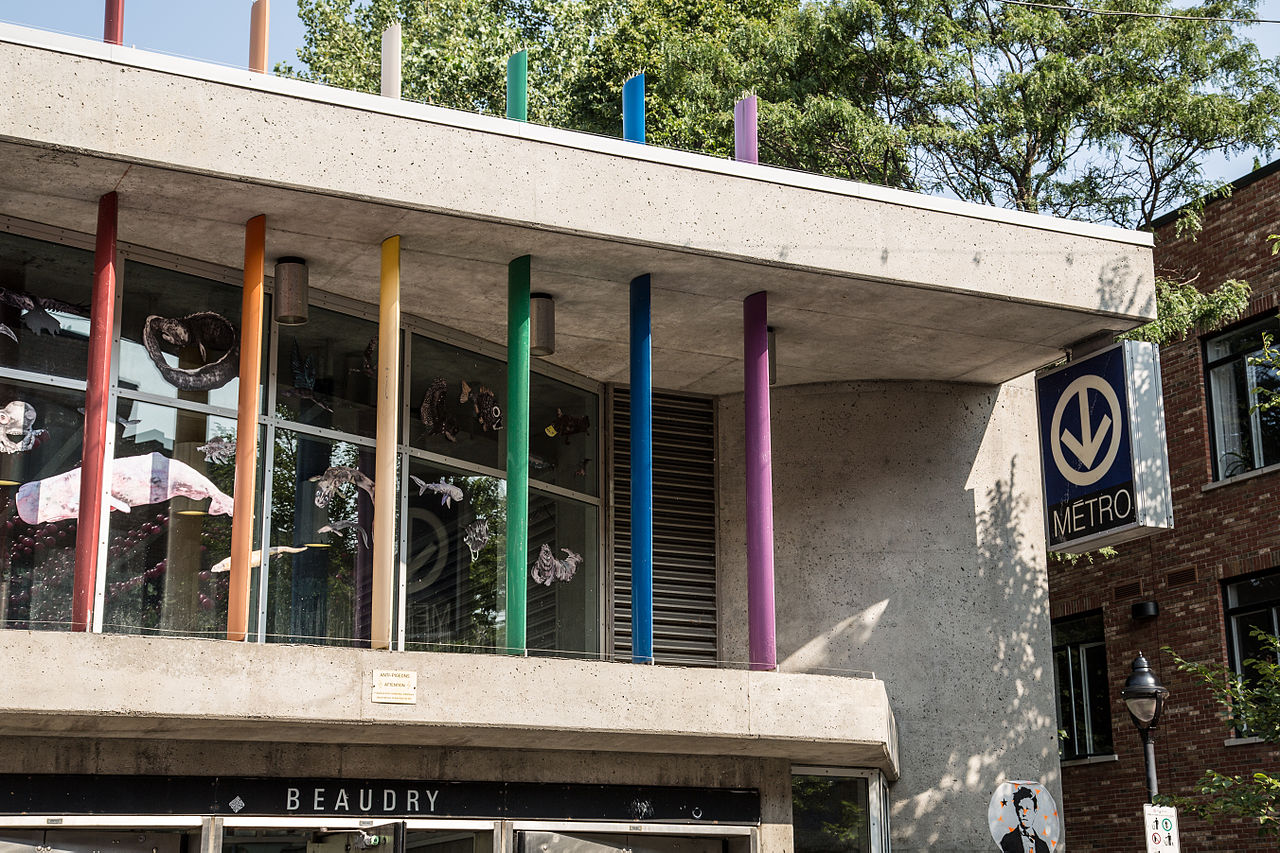 Photo courtesy Tony Webster - Wikimedia
Boules Roses - A regular art installation of 200,000 pink balls across 1km of Sainte-Catherine St. that goes up from May-September every year. 
Rainbow Pillars at Beaudry Metro Station - Central Metro station in the Gay Village that has colorful pillars that represent the rainbow flag as part of its design.
Cabaret Mado - 1920s-themed Cabaret Mado is an iconic place for drag queen shows in the Gay Village, putting on energetic and fun performances every night. 
Nightclubs on Sainte Catherine St. - The Gay Village is known as one of the most popular nightlife spots in Montreal for a reason, and a lot of that has to do with the nightclubs on Sainte Catherine St. If you want to dance the night away, this is where you should go. 
Amherst Street Vintage Shops - Quirky well-stocked vintage shops where you'll find all sorts of random items for sale.  
Summer terraces - Once the snow melts away, the summer terraces at the cafes in the Gay Village are the place to be, especially on weekends. 
Village au Pied-du-Courant - A fun and colorful man-made beach and community spot near the water that pops up in the summer, only a short walk from the Village. Puts on events, concerts, and outdoor movies throughout the summer. 
Montreal Pride Festival (FiertéMTL) - Founded in 2007, the Montreal Pride Festival happens in August and has become the largest LGBT gathering in the Francophone world, and one of the largest pride festivals in the world. 
Suggested Tours in the Gay Village
Beyond the Village - Goes through the history of the Village, from its working-class roots to its large LGBT community. Only takes place during the Montreal Pride Festival. 
Quartier Latin and Gay Village Self-Guided Tour - If you're more of an independent traveler, this self-guided walking tour takes you around two important and diverse neighborhoods - the Latin Quarter and the Gay Village. 
Getting There
Take the green metro line to either Papineau or Beaudry Stations, or the largest metro station in Montreal that links to every metro line, Berri-UQAM Metro. 
For more information, go to the Société de transport de Montréal (STM) website for updated costs and schedules.
Google Maps and Moovit are both good Apps to get transport information easily.
As you can probably tell just by reading through this guide, Montreal is a diverse city that is worth a visit anytime of the year.
It's a funky mix of European history combined with North American modernism and personality.
Practice your French, grab an espresso, take a bike tour, admire the street art contrasted with brick buildings and gothic architecture or walk the cobblestone streets of Old Montreal.
The options are endless for the ways you can immerse yourself in the cultural capital of Canada.
Oh, and once you taste the poutine you may never want to leave.
Author Bio
Mimi McFadden is a travel blogger and freelance writer. Originally from California, she has been slow traveling the world since 2013.
When she's not writing, you can probably find her sipping on a pint of craft beer, chasing waterfalls, or planning her next crazy adventure in a foreign land.
After living abroad for five years in Australia, New Zealand, Thailand, Greece, and Portugal she has finally found a home in San Francisco, California.
You can find her on Instagram, Facebook, and her blog, The Atlas Heart.
You Might Also Enjoy