After trying countless products over more than a decade of travel, we've narrowed down the best gifts for travelers that have been tested by yours truly.
Dave and I been professional travel bloggers since 2009 and have tried and tested nearly every travel gadget out there.
If you are looking for gifts for travelers in your life, you've come to the right place. We've chosen the best travel gifts to help you with any occasion.
Gifts for Travelers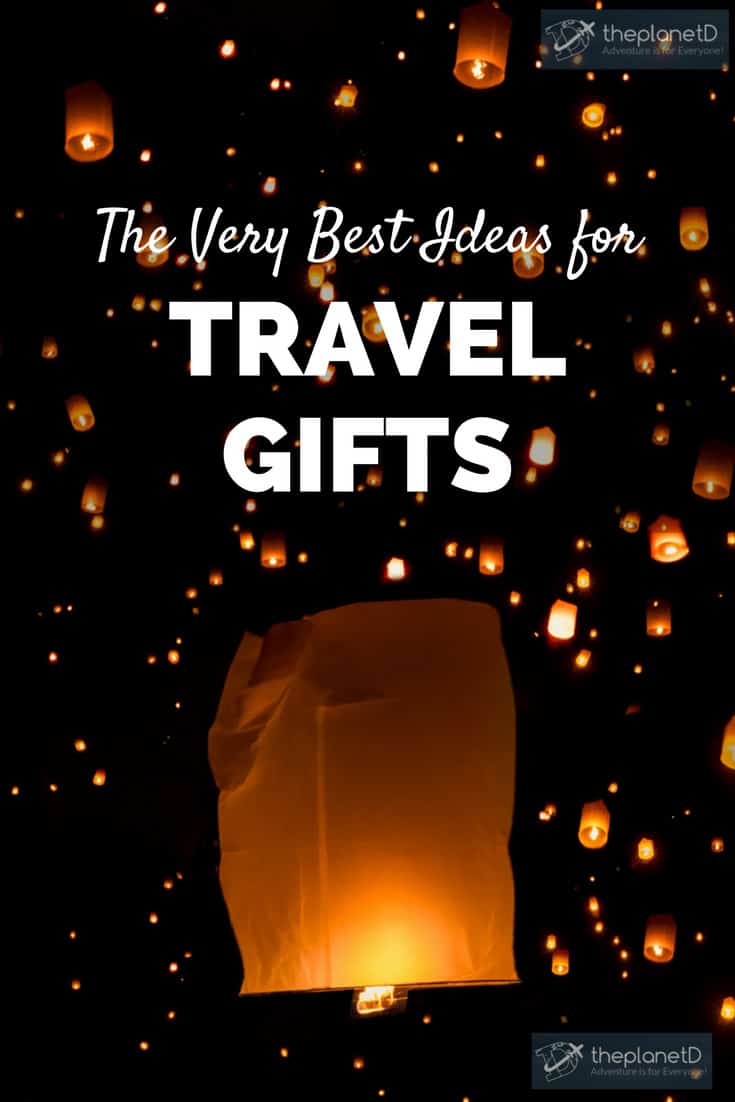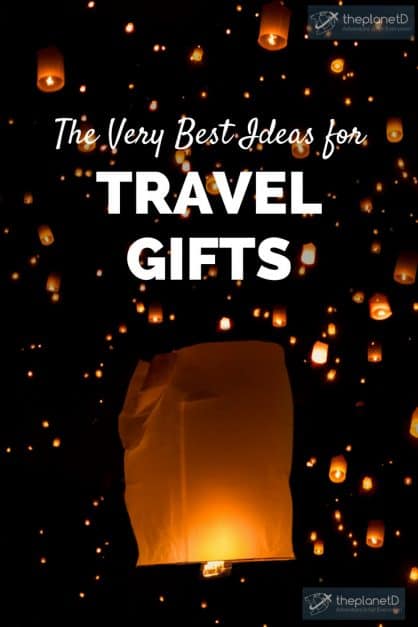 Click on the links below to skip directly to the travel gifts section you want:
After using products in all types of situations we put together our recommendations for travel gifts we love.
Each year we track down and try out products that we use on our own travels so we can suggest travel gift ideas that your friends and family will actually enjoy.
This list of travel gift ideas will help take the guesswork out of buying something for that frequent traveler in your life.
Top 5 Best Gifts for Travelers in 2020
1. Travel Scratch Map Deluxe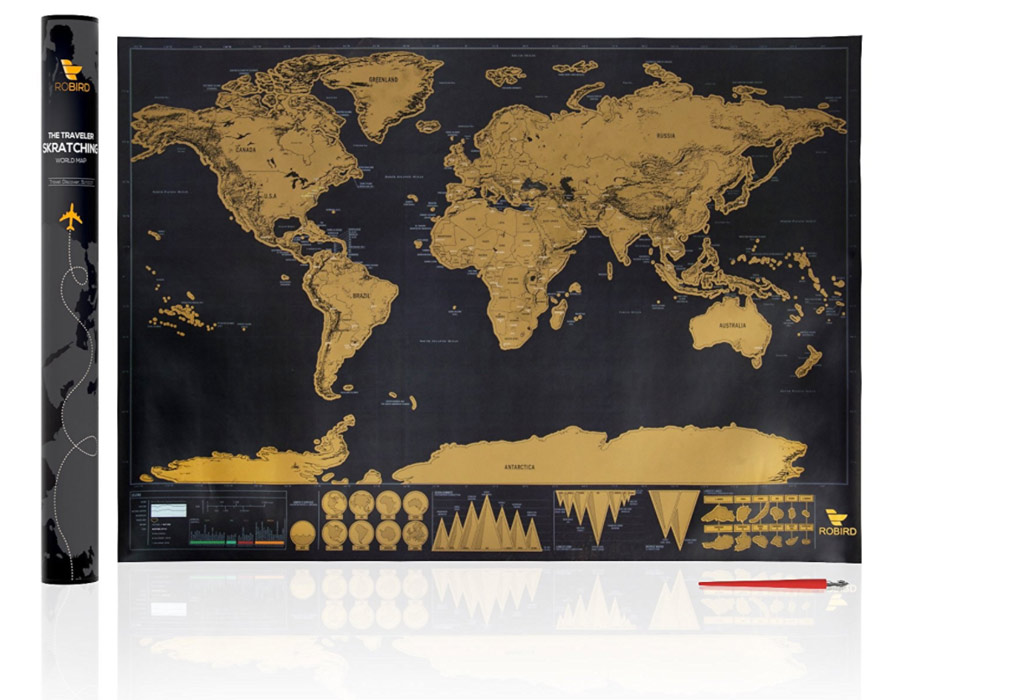 Remember the days when you put a pin on a world map to mark where you've been? Now there's something better.
The Scratch Map has a gold foil layer that you can scratch off as you go. Create your own wall art by showing off your travels and don't worry about buying those pins to go with it.
Buy on Amazon for just $16.75 CAD
2. Portable Luggage Scale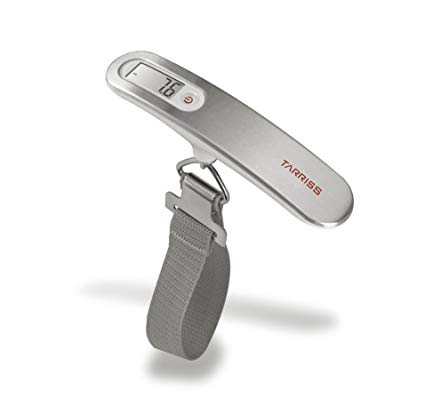 There is nothing worse than getting to the check-in counter finding out you have to pay a fee for overweight luggage.
Instead, weigh it at home before you start your travels with this portable luggage scale. This is one of the best gifts for travelers in that it will save them time, money and hassle every time they leave home.
Check it out on Amazon for $15
3. Belkin Mini Surge Protector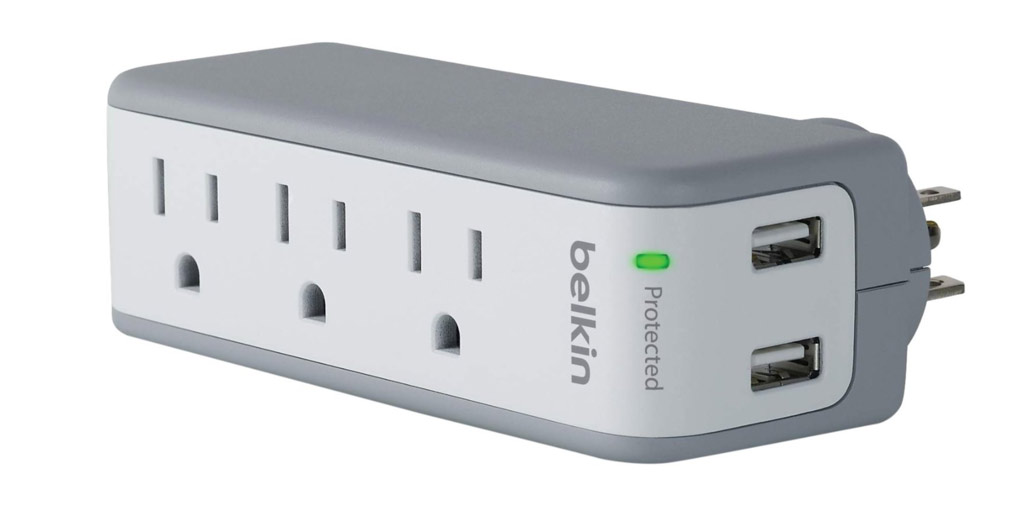 If you read our blog often, you'll know that I recommend the Belkin as one of the best gifts for travelers every year.
The Belkin surge protector not only protects your electronics from power surges, but it also charges several things at once with 3 outlets and 2 USB ports.
You can purchase on Amazon for $35
4. Travel Packing Cubes
Of all the best gifts for travelers out there, packing cubes are great stocking stuffers and an affordable option for organizing your luggage contents.
I stuff clothes, electronics, and even my dirty laundry to keep them from smelling in my cubes.
Everything is neatly packed away in color-coded cubes making my travels more organized.
Buy Eagle Creek and other packing cubes on Amazon starting at $19
5. The Trtl Travel Pillow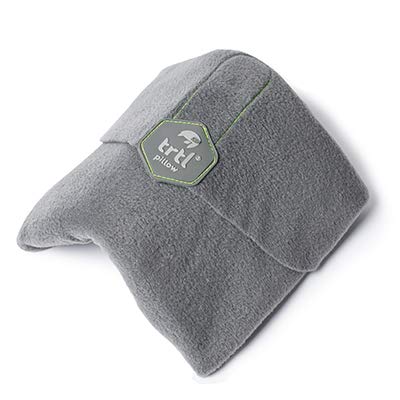 Sleeping on planes can be a pain in the neck (See what I did there?). But with the Trtl Neck travel pillow, those days are gone.
This is the Cadillac of all neck pillows and one of the best gifts for frequent travelers who are on planes a lot.
It is scientifically proven to support your neck and aid sleep.
Get this for someone today for $29.99
Gifts for Travelers at Home
6: Magnetic Globe
This globe is the coolest gift idea and one of the best gifts for travelers to appreciate when they are home. Your travel friends can pin all the places they've been onto this handy globe.
The globe comes with 30 magnetic pins, but you can buy more from MapMagnet on Amazon.
Globe sells for $59.99 on Amazon
7. Travel Fund Piggy Bank
Looking for something retro? Then check out this Travel Fund Piggy Bank by the Sterling James Company.
Made of wood, it is durable and even comes with a money-back guarantee if it "doesn't make you and your loved ones smile".
Buy this gift for the traveler in your life
8: Etched Globe Travel Inspired Glasses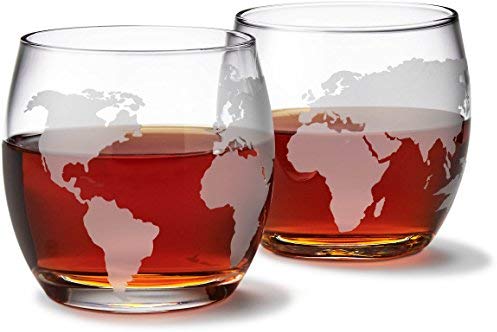 The best travel gifts don't have to be things used while on the road. You don't have to be a Scotch lover to enjoy these cool etched travel inspired glasses.
Made from lead-free crystal with hand blown extra thick bases, these glasses are sturdy enough to enjoy any cocktail you desire.
Pick these beautiful glasses up on Amazon
9. World Map Throw Pillow
Snuggle up to the world as you hang out at home on the couch.
I love throw pillows, and nothing says world travelers more than a pillow covered in a map of the world.
Buy it on Amazon for just 9.99
Gifts for Outdoor Lovers
10. Steripen Water Purifier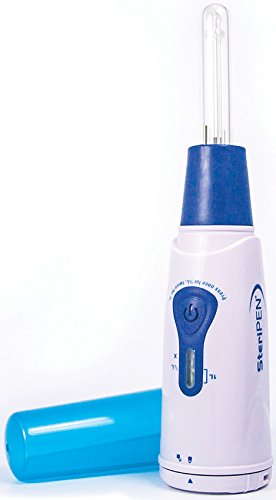 The Steripen sterilizes water using its UV light.
Fill your water bottle with lake water, tap water in a developing country or even a pond and you'll have clean water in seconds!
The Steripen purifies water in 90 seconds for a 1-liter bottle.
It's one of the most perfect gifts for adventure travelers who care about the environment and who don't want to purchase disposable plastic bottles.
11: Tilly Hat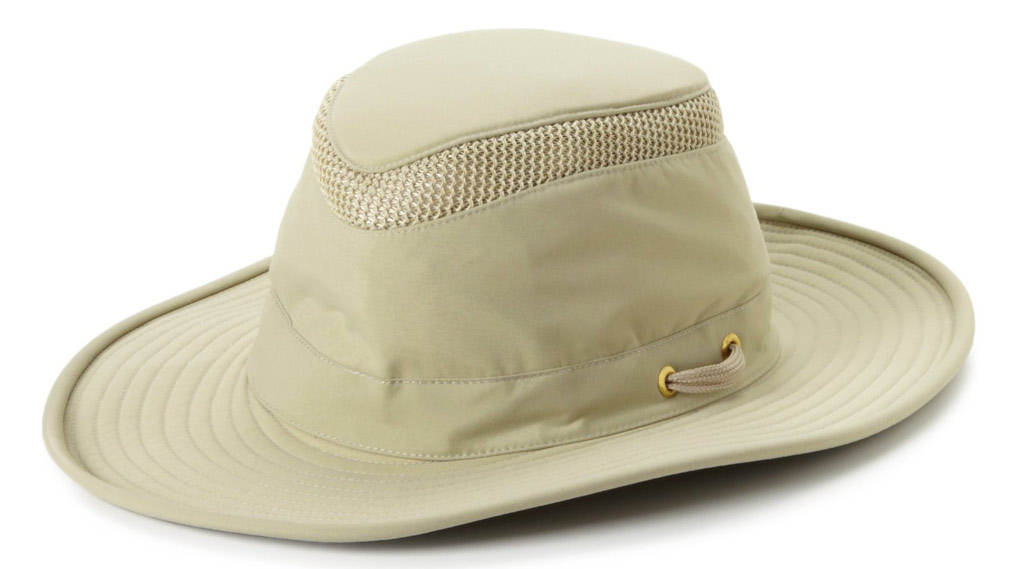 The Tilly Hat is the quintessential travel hat and one of our most popular gifts for adventure travelers.
The wide brim protects your neck and face, and there's plenty of ventilation to keep your head cool. It's easy to clean too.
If you know someone who does a lot of kayaking or hiking and you are looking for one of the best travel gifts under $100 then this is a great choice.
Tilly hats come in 3 colours and range in price from $81 – $85
12: USB Re-Chargeable Travel Headlamp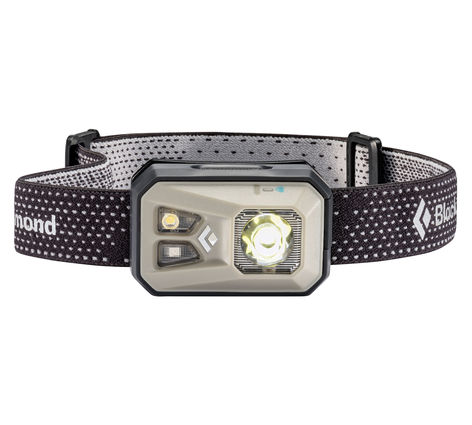 The Re-Volt from Black Diamond headlamp is rechargeable, durable and water-resistant. It is the headlamp we use and recommend.
Headlamps like this one are more powerful than your flashlight on your smartphone and they keep your hands free.
It's one of those gifts for adventure travelers that they will appreciate time and time again.
13. Sea to Summit Dry Bag Set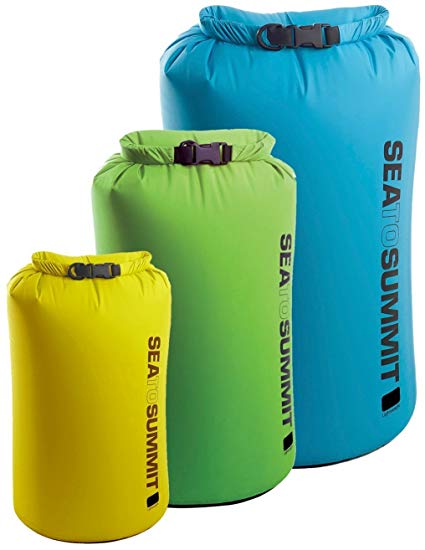 You never know when you might need a dry bag in your travels. You may find you're going on a water adventure or you might end up in a water festival in Thailand or Holi in India.
The Sea to Summit brand dry bags are some of the most lightweight and durable ones around, and as gifts for adventure travelers go, this one may make the difference between comfort and struggle.
Check out these dry bags on Amazon
Cameras for Travel
14. Lensepen Cleaning Pens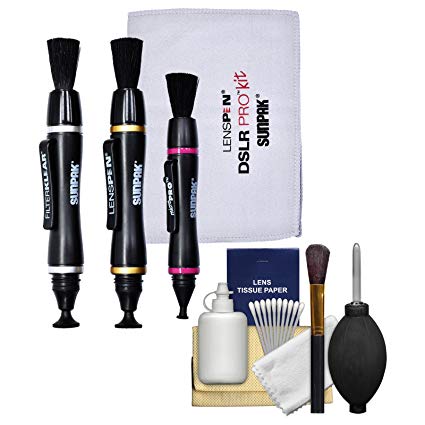 Some of the best gifts for travelers are those that help them protect their equipment, such as their cameras. Keeping your cameras sensor and your lenses dust-free is something every travel photographer should be doing no matter what camera you use.
I have been using the LensPen for years now and it has never let me down.
This Pro Pack comes with 3 Lenspens that are safe, fast and easy to use on any lens, filter, eyepiece or LCD screen.
It also comes with a Hurricane Air Blower, Lens Cleaning Tissues, Lens Cloth, Lens Cleaning Liquid, Brush and Cotton Swabs.
Buy this set for the travel photographer in your life
15. Travel Tripod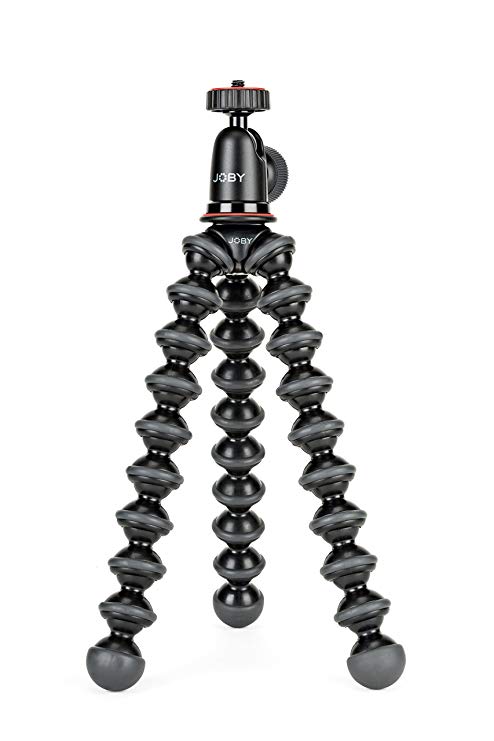 We have been using this quite a bit this year in our travels. We put our iPhone 11 and GoPro Hero 7 Black on this Jobi and it works like a charm.
The beauty of this tripod is you can practically mount it anywhere, it is lightweight, has a ball head and it will support cameras up to 2.2 pounds.
The Joby GorillaPod 1K is the perfect gift for any travel photographer or videographer.
16. GoPro Hero 8 Black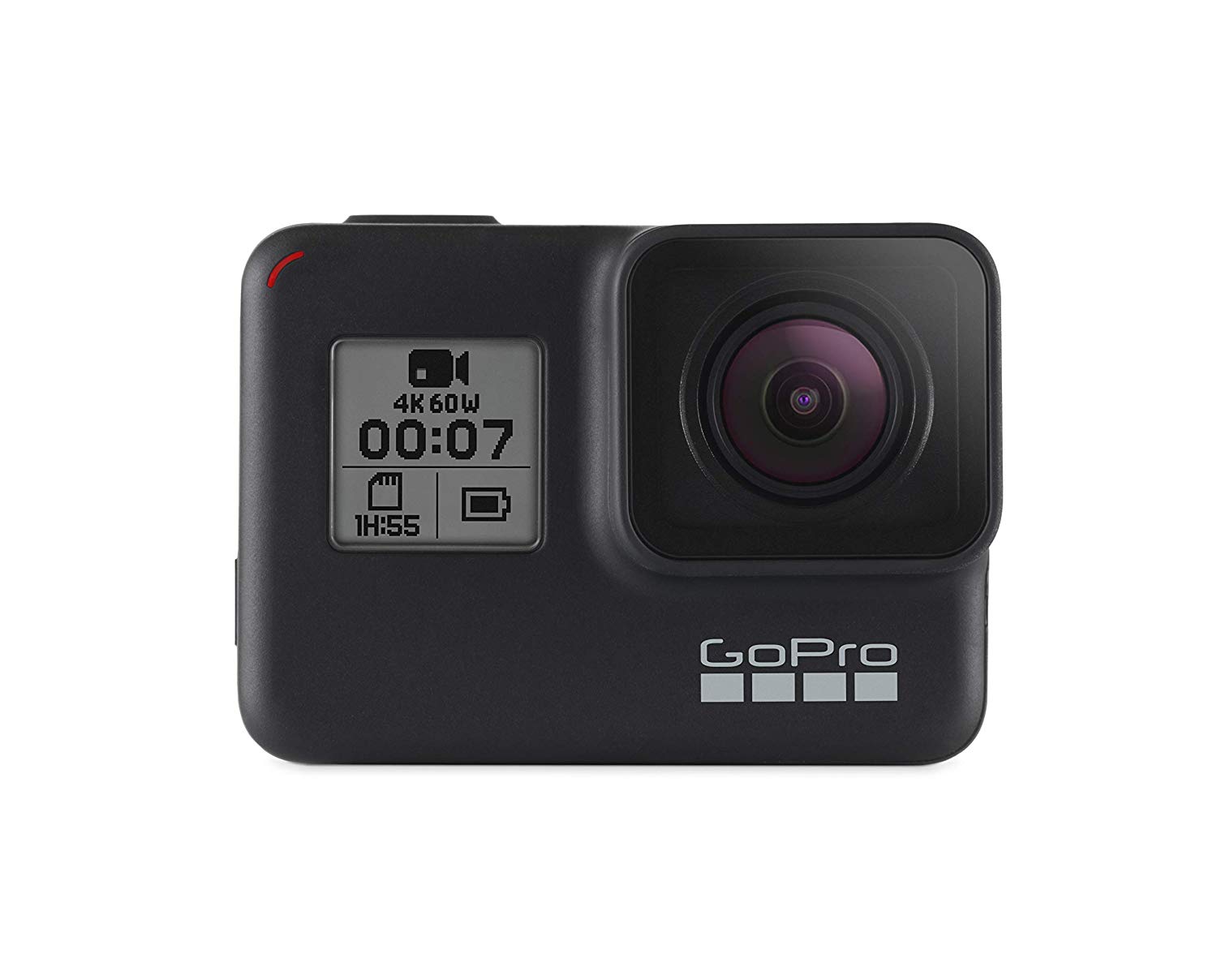 Go Pro is still our favorite adventure travel camera out there. We use the GoPro Hero 7 Black for everything from snowboarding to scuba diving.
They have just launched the GoPro Hero 8 which is what we recommend if you are looking to upgrade from the Hero 6 or below. If you have the Hero 7 Black I would stay with that for now.
It's perfect for anything you need to shoot hands free by using GoPro accessories like the car mounts, helmet mounts or wrist mounts.
17. Travel Camera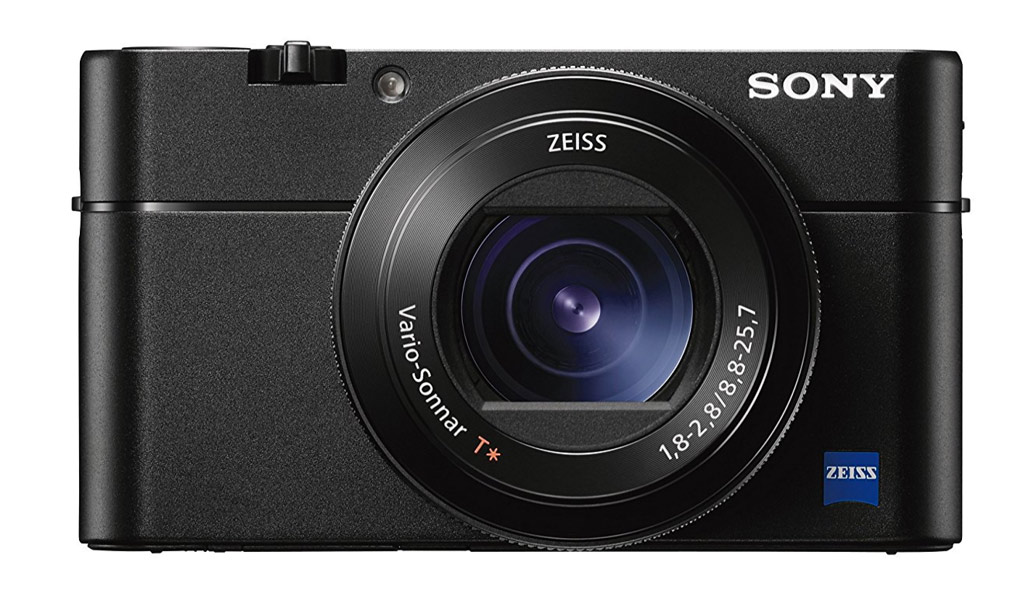 Dave loves the Sony RX100 VI as a final addition to his two DSLR Sony bodies. I use it for video and vlogging all the time!
With a 24-200 Carl Zeiss lens and 20.1 megapixels, you'll have professional-quality photos for a fraction of the price of other professional cameras. It's one of those unique travel gifts that will change how your recipient remembers his or her travels.
18. DJI Mavic Pro 2 or Zoom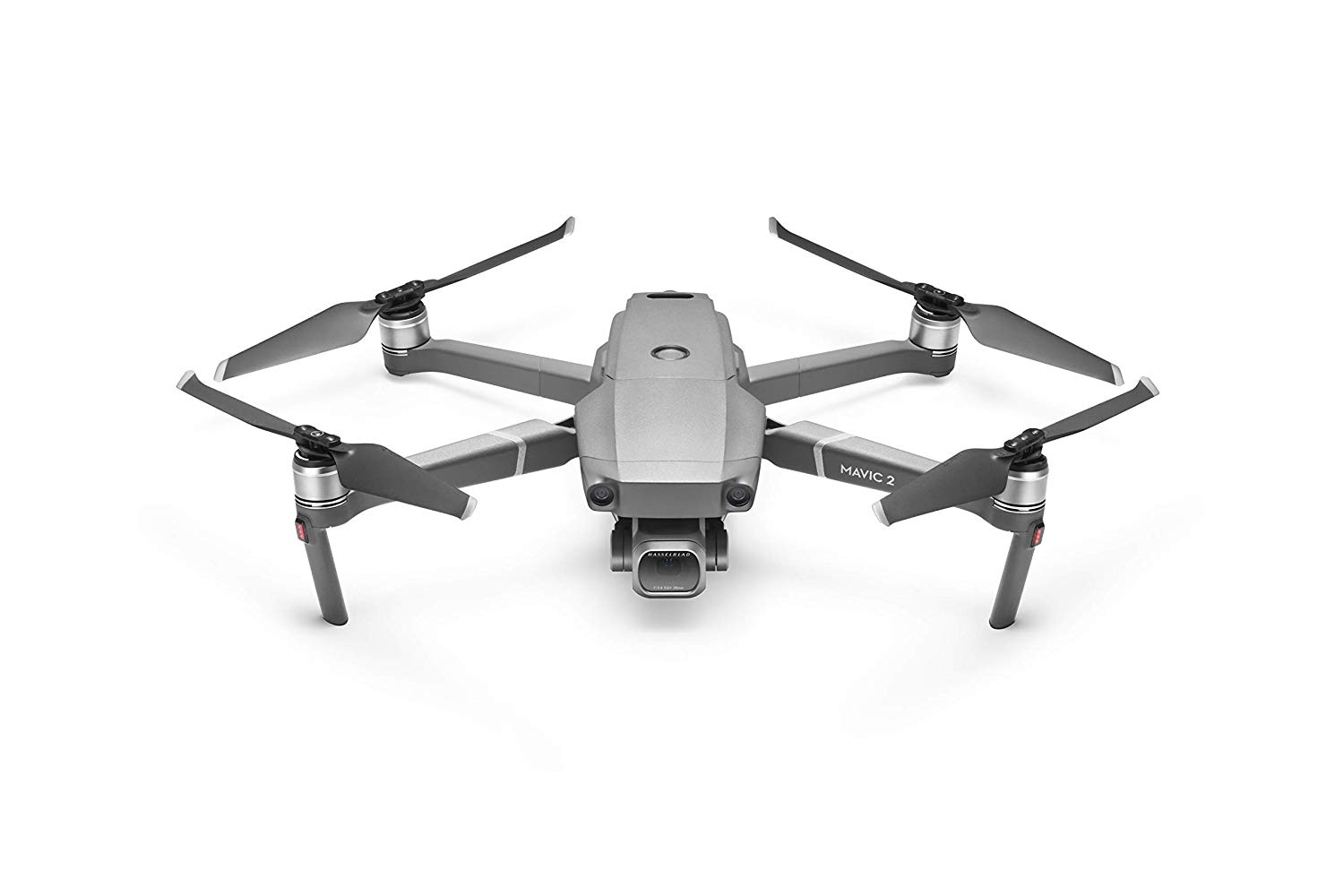 Want to turn your travel videos and photographs into something epic? Pick up the DJI Mavic Pro 2 or Mavic 2 Zoom drone for your next trip abroad.
It's compact and fits right in Deb's over the shoulder camera bag.
Get a drone on Amazon $1700
Gadgets and Accessories Under $100
19. World Travel Adapter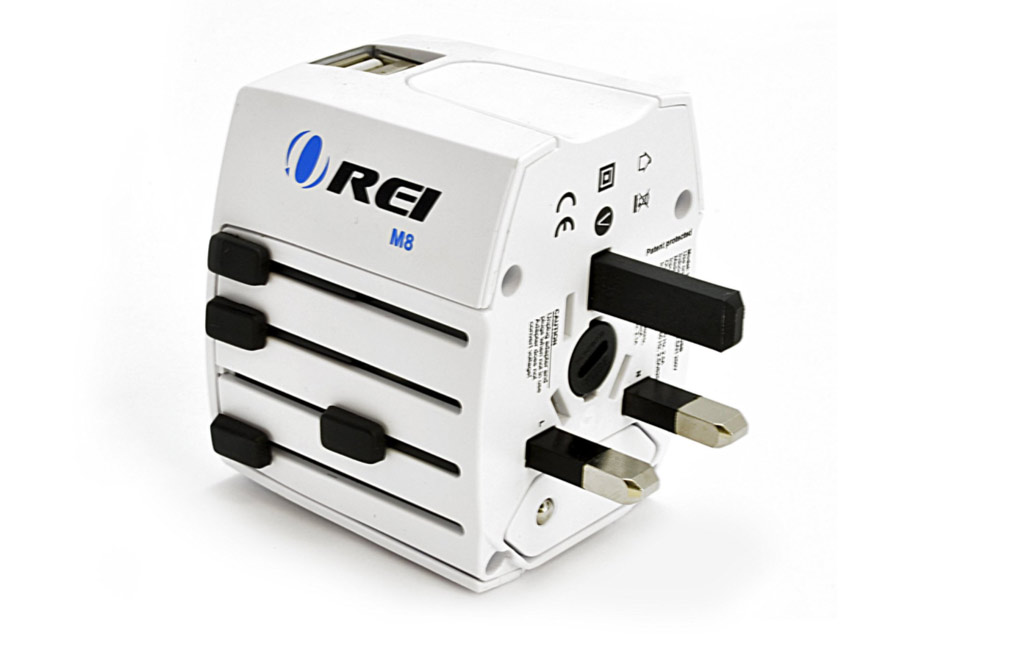 Finding the right travel adapter over the years has been a challenge but after getting this adapter we love it.
It converts plugs for any country in the world at the slide of a switch, which make for great gifts for people who travel for work or leisure.
Check out the REI World Adapter on Amazon
20. Portable Power Bank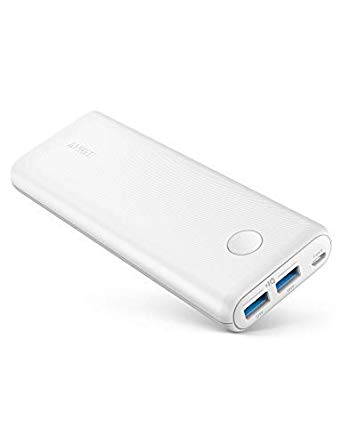 We use the PowerCore Lite 20000 because it has 2 outputs and saves us from carrying 2 separate power banks.
For those who want just one, make sure to check out the PowerCore Lite 10000.
This portable charger is lightweight and it carries enough charge to recharge your phone up to 3 times!
Buy this portable power bank as a gift for the traveler in your life.
21. Samsung T5 Portable Hard Drive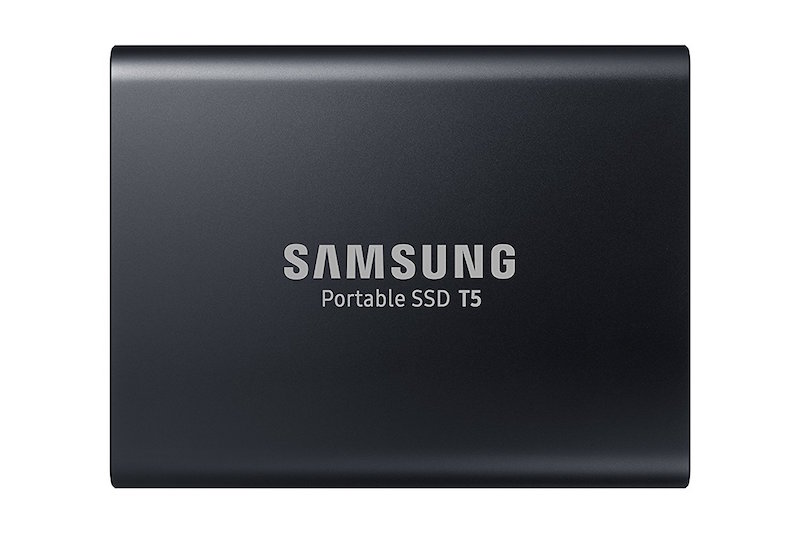 If you're looking for gifts for people who travel for work, this may be exactly what you need. This mini portable hard drive is lightning fast for editing photos and videos on the road, but so tiny it can slip into my pocket.
We use the 2TB hard drive for extra space, but the average travelers would only need the Samsung Portable 500GB USB for only $89.99
Find our more Samsung T5 Portable 2TB Hard Drive USB
Travel Bags & Organizers
22. Carry-on Luggage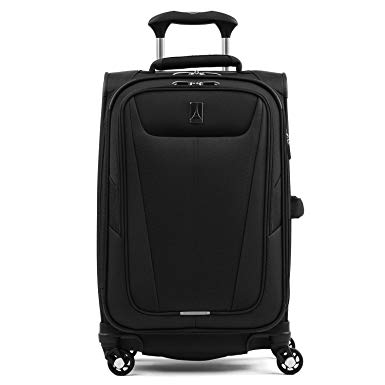 TravelPro Maxlite 5 helps us pack light while looking chic.
It weighs less than 6 pounds, has high-quality spinning wheels and also comes with a lifetime warranty.
23. PacSafe Travel Organizer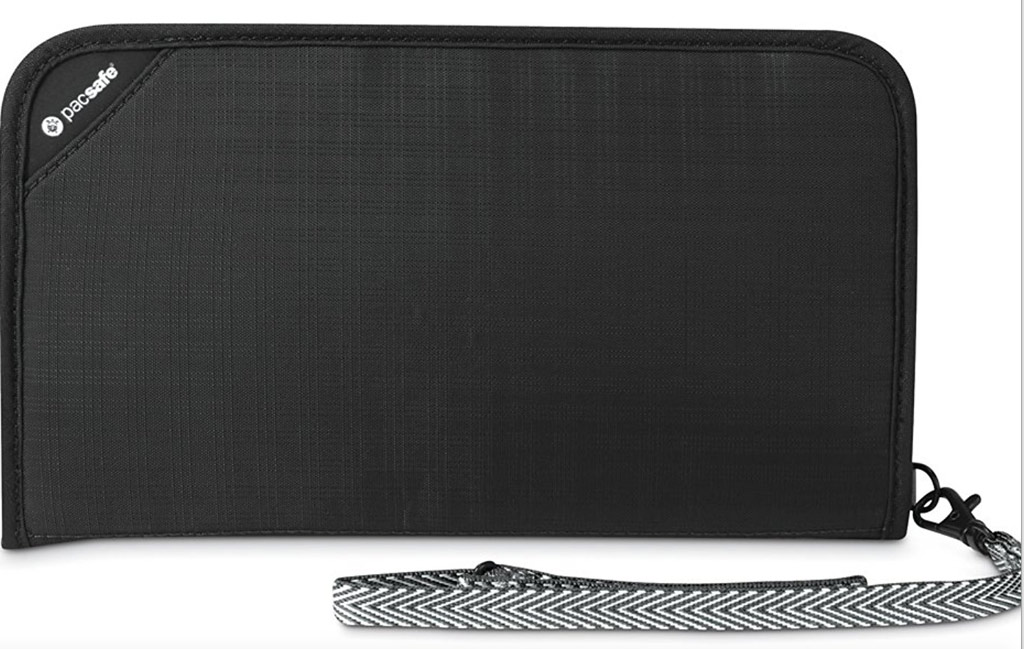 The other day someone told me I have the most organized wallet they've ever seen. That's because I use the Pacsafe travel folder.
This organizer transforms into a clutch for a night out on the town too.
24. Smart Envelope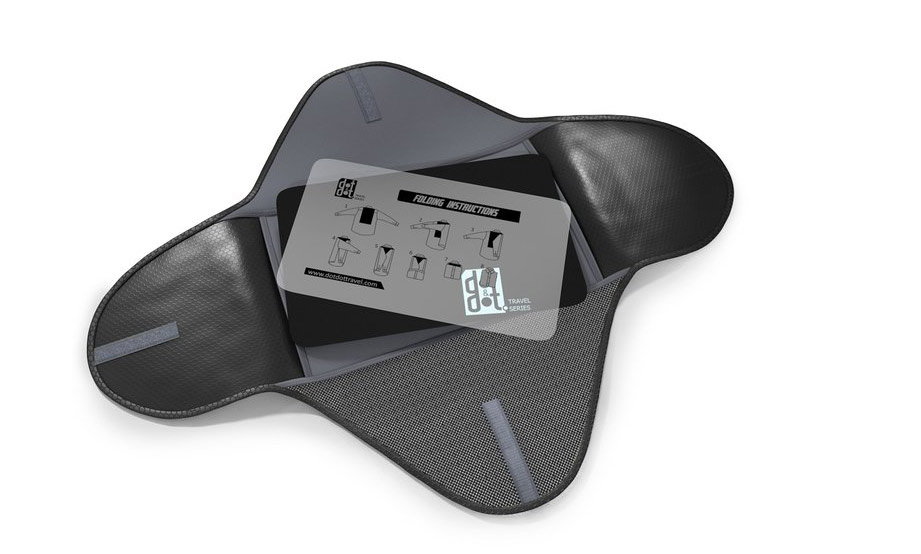 Gifts for people who travel for work should help them keep their clothes neat and clean. Dave has never packed so well since he got his smart envelope. His shirts come out pressed instead of a crumpled mess when flying.
After we unpack, we just give them a spritz with wrinkle wiz garment spray and he's good to go.
Best Travel Gifts for Her
25. The Tangle Teezer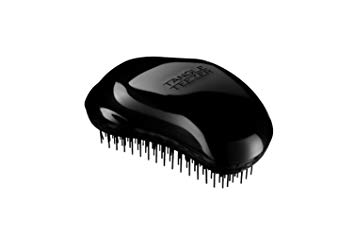 Whether we are traveling to a tropical destination or trekking in the Himalayas my hair gets tangled.
But, when I found the Tangle Teezer all that changed.
This is the perfect stocking stuffer and one of the best gifts for travelers there is. It is light, compact and it works!
26. Silk Wrap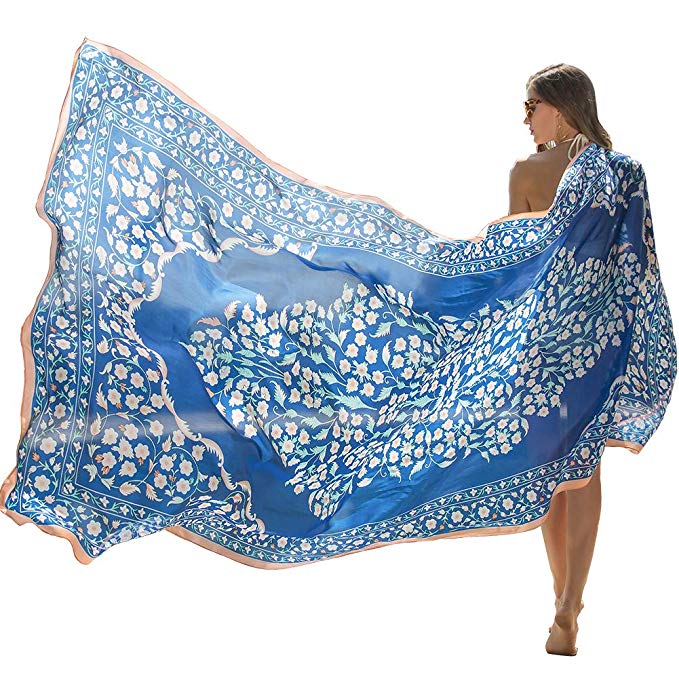 I can't travel without a silk scarf.
It keeps me warm on the plane when the air conditioning is cranked too high, it dresses up my evening outfit, and it keeps me modest when walking into a temple overseas.
A silk pashmina wrap is a perfect gift to give to the travel lady in your life.
This Silk Wrap is available on Amazon.com
27. Airplane Moisturizing Kit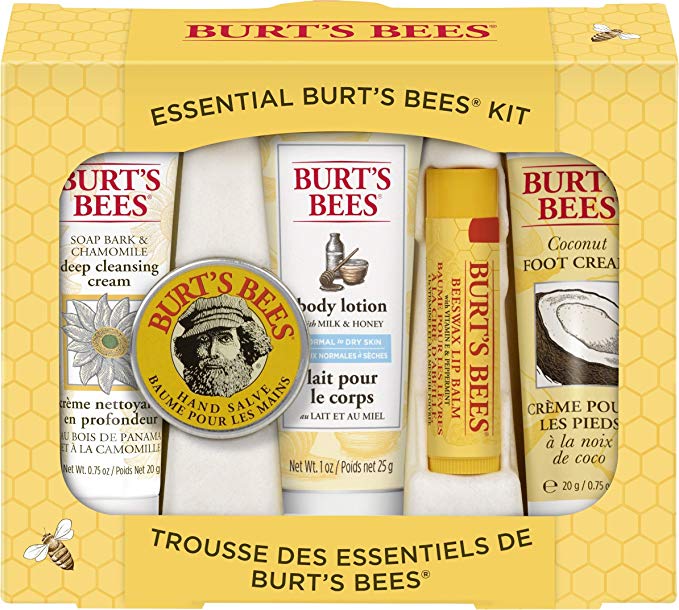 Everyone knows how dry it can get on the airplane, especially on those long-haul flights. This is something people looking for gifts for frequent travelers should be thinking about, as it's a problem.
That is why we always bring a moisturizing kit with us on our travels. This one from Burt's Bees is a great kit help to stay moisturized throughout the flight and our travels.
With just a little care on the flight, you can arrive a little more refreshed.
This is a great small travel gift kit that can be purchased on Amazon
28. Pop Fashion Hidden Pocket Scarves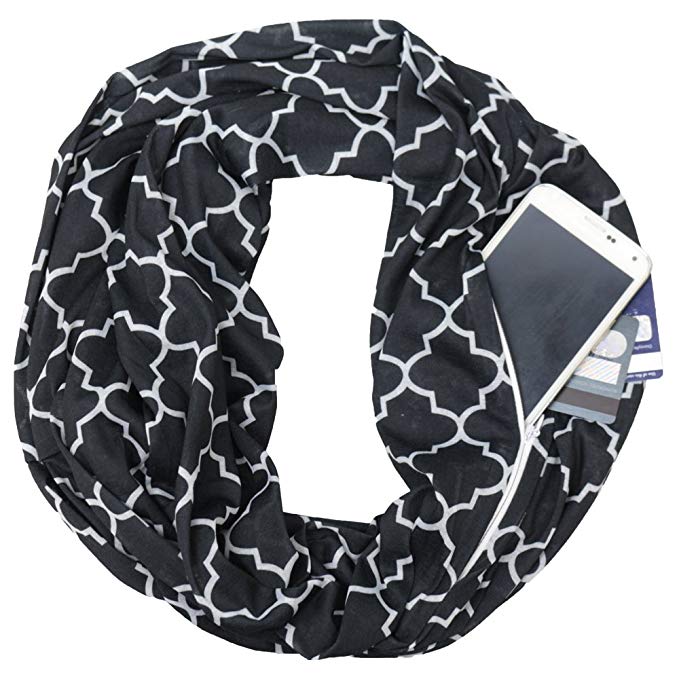 A stylish travel scarf with a special hidden pocket is a perfect travel gift for her.
It can be used to carry a passport, phone or any other item you want to secretly stash!
No one will ever know you have a secret pocket hidden in your scarf, making it the perfect place to keep your items safe during your travels!
Check out the whole line of scarves here
29. Underwear Travel Organizer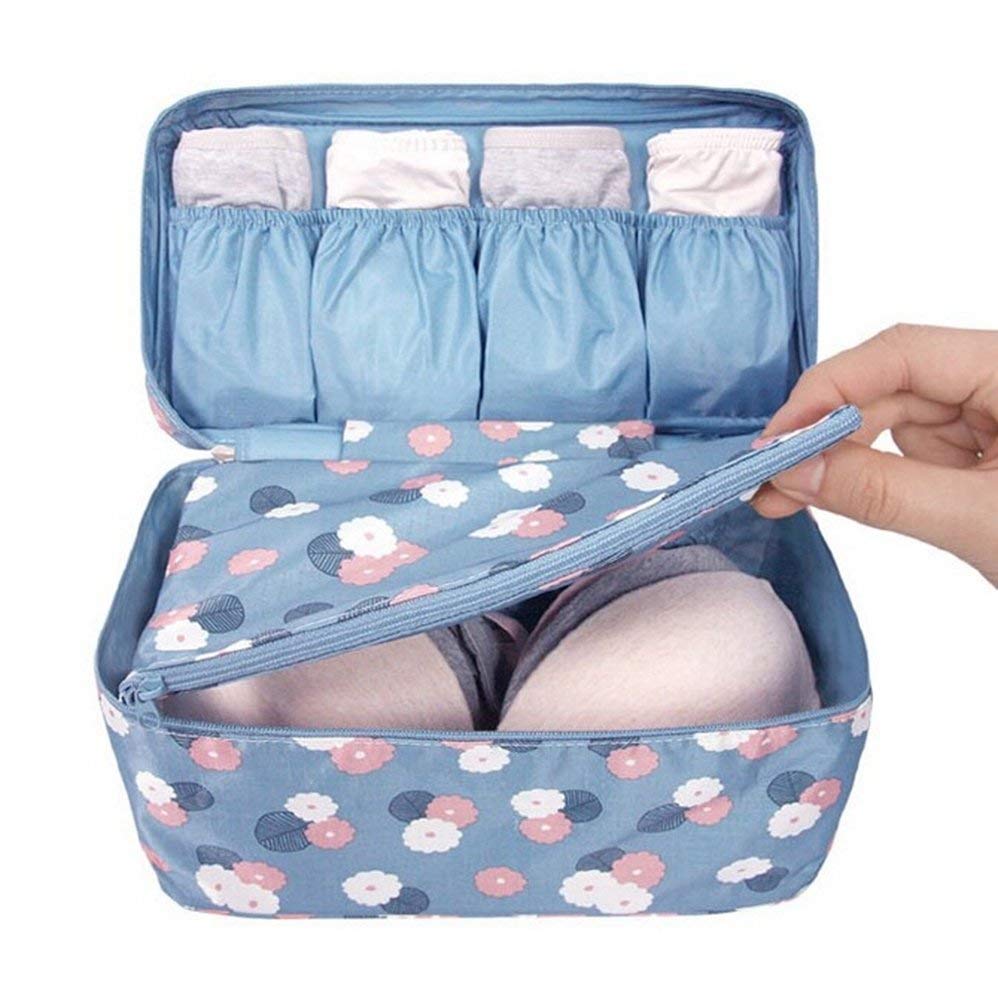 If you're looking for unique travel gifts, think about hidden layers. I have ruined many a lovely bra during my travels by squishing them into my suitcase.
With this underwear travel organizer, I can organize all my undergarments and keep them neat and tidy in one place.
Buy it on Amazon and help the lady in your life to become more organized
Best Travel Gifts for Him
30. Leather Toiletry Bag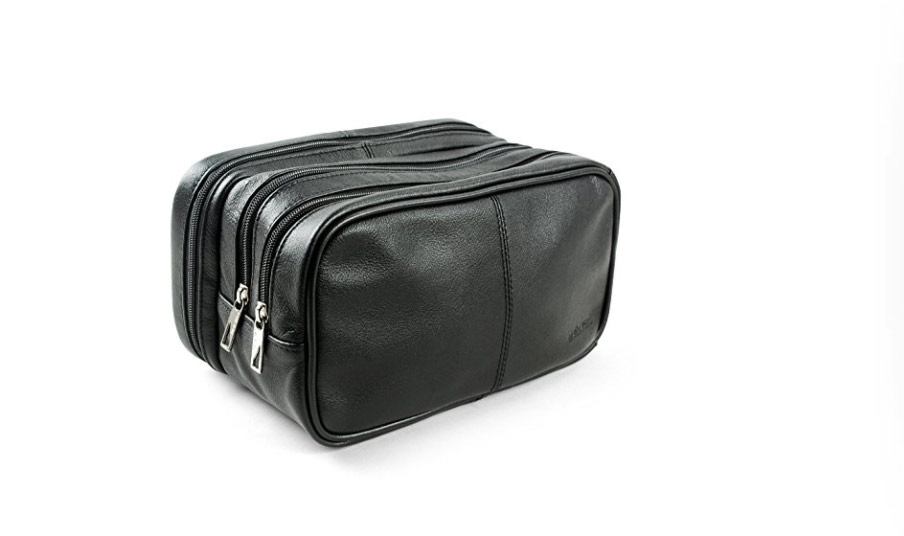 A man needs to be organized and this Dopp travel kit is a classy way to store all his toiletries in one place.
31. Arcteryx Delta LT Fleece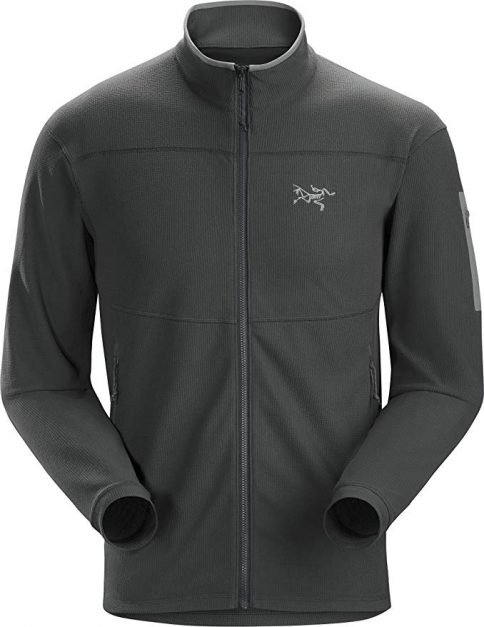 Got a man that is always up at the crack of dawn and out the door for a run. Dave loves his Arcteryx jacket?
It's good for layering during our travels and it is stylish enough that he can wear it out at night.
**Note** These usually fit a little small so you might want to order a size up as I did.
32. Beats Studio 3 Wireless Headphones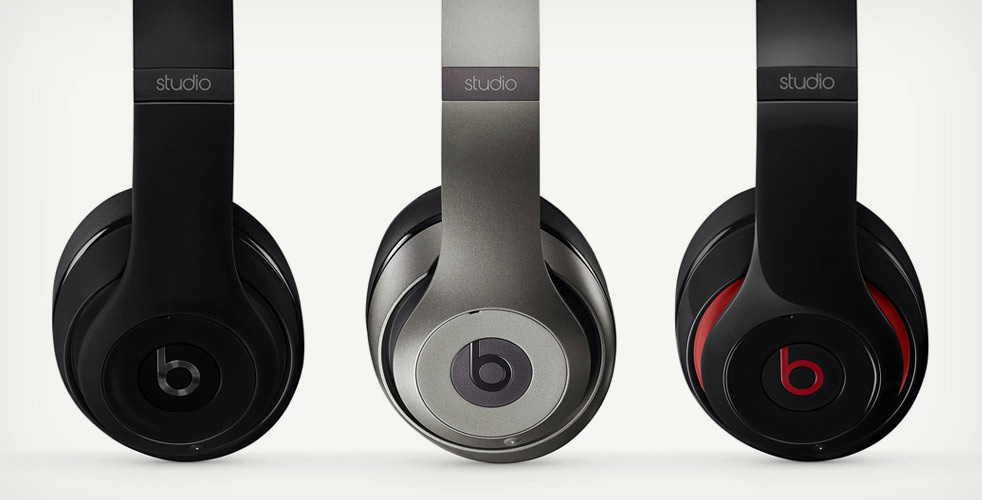 The world has become a noisier place and airplanes can be the worst.
From screaming babies to loud talkers, long flights can be frustrating. Noise-canceling headphones are a must for any traveler.
These Beats Studio 3 Wireless headphones cost $299 but they're worth it. they drown out all the sound.
33. Leatherman Multi-Tool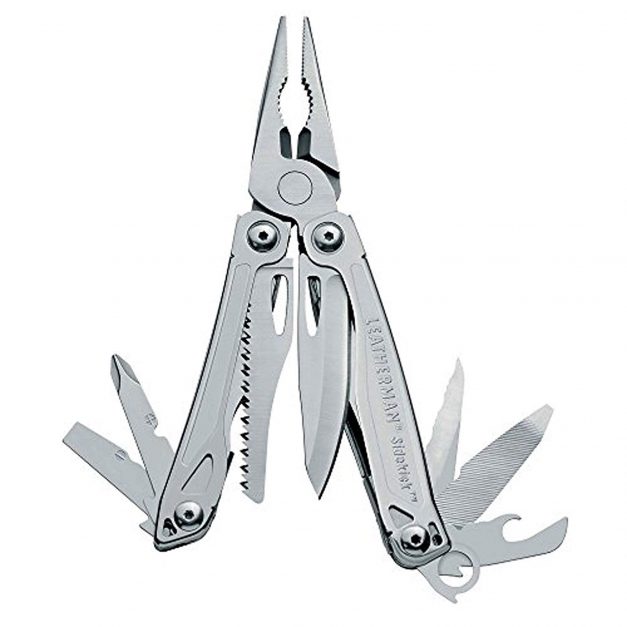 This has come in handy many times during our travels. When you need a bottle opener, a screwdriver, nail file or a quick fix to the camera or travel gear The Leatherman is our go-to tool.
34: Wiseowl Portable Hammock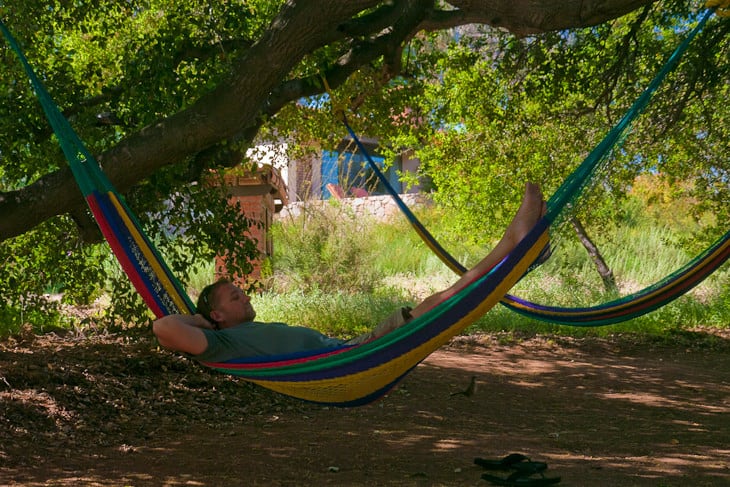 I was never really a "Hammock" kind of guy but when someone gave me one of these that all changed.
This Travel Hammock. is lightweight sets up almost anywhere and man is it comfortable.
Make sure to throw this in your bag for your next trip to the islands!
Travel Gifts for Wellness
35. No Ordinary Eye Mask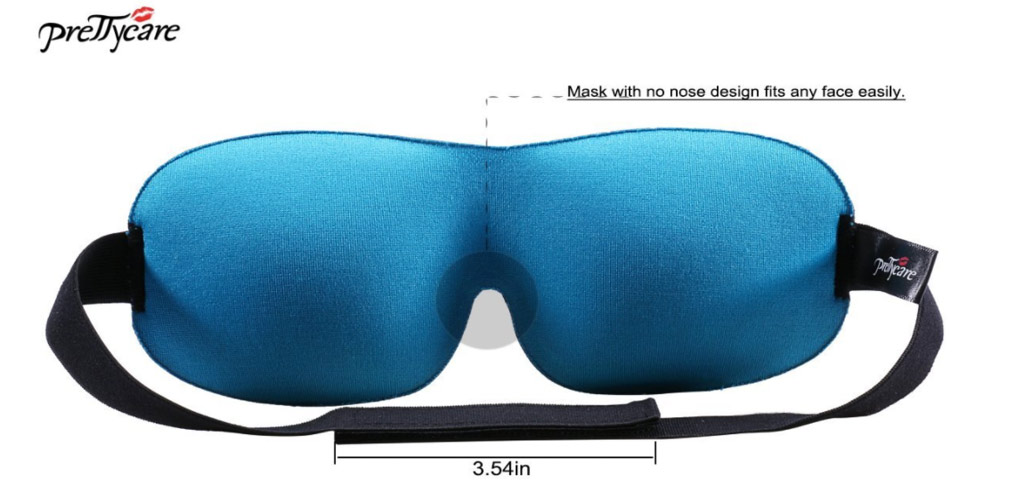 One of the things I love about this Pretty Care Eyemask is that it doesn't rest on your eyes.
It is raised so there is no pressure on them like traditional eye masks. It's padded it really blocks out the light.
It is always in my travel kit to bring on an airplane. I sleep like a baby on long flights with this.
This Eye Mask is available on Amazon
36. Facial Mist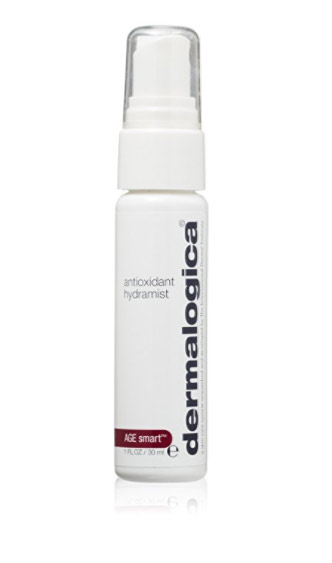 If you don't want to bring a whole wellness kit with you during your travels, I suggest you at least make sure you have some Facial Mist handy.
I use Dermalogica products and mist during my flight and right before I get off of the plane.
It is refreshing and moisturizing and is the perfect way to start your travels in a new destination.
You can get this Facial mist here
37. Collapsible Water Bottle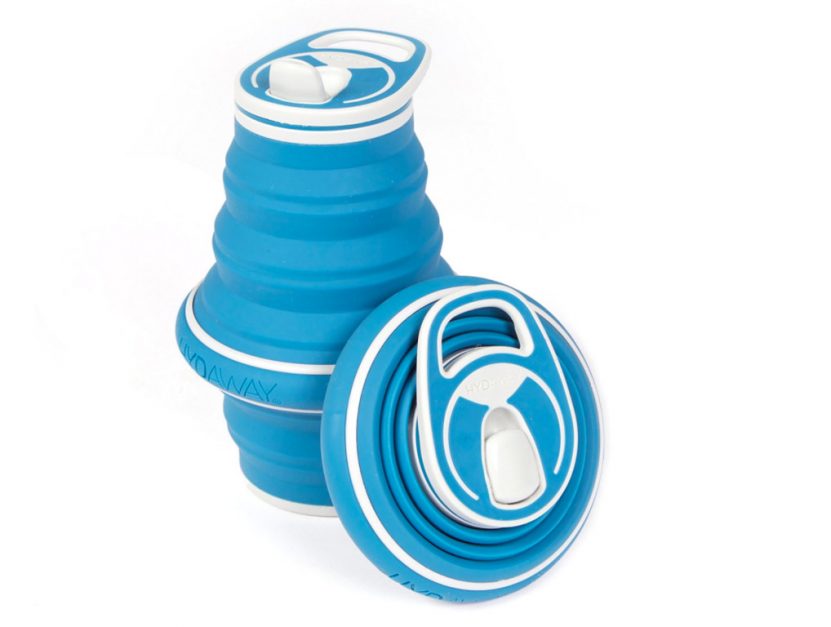 Reduce plastic and use a reusable water bottle. This collapsible water bottle is perfect for travel collapsing down to the size of a pancake.
This water bottle collapses down to the size of a pancake, taking up less space in my luggage.
38. Travel Slippers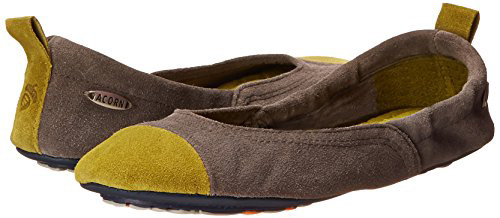 Nobody likes to look at people's bare feet when traveling.
Carrying these foldable, lightweight ballet flats on a flight lets me slip off my shoes and feel comfortable.
39. Compression Socks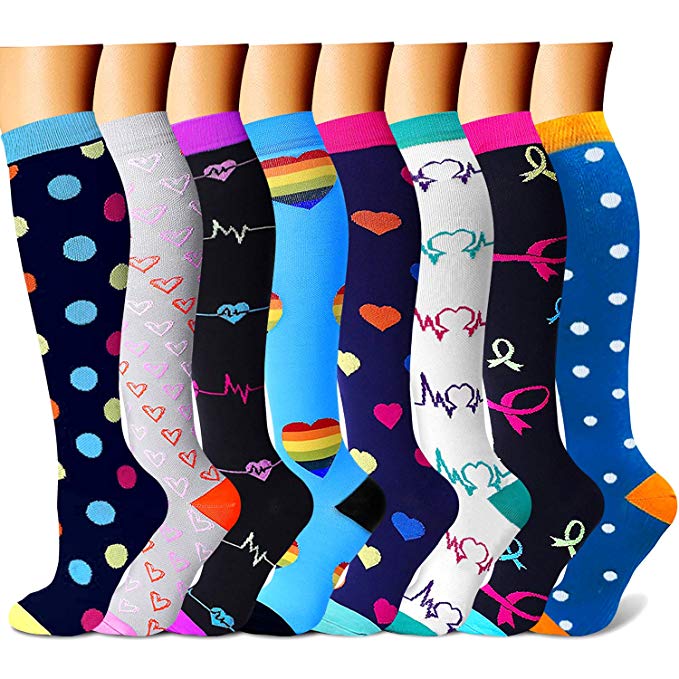 Compression socks help with circulation and leg exhaustion when traveling on long flights.
This Multi-Pack from CHARMKING will give you enough to last for several trips.
Compression socks really help if your legs and feet are constantly tired from all that traveling.
Get your Compression Socks here
40. UV Toothbrush Sanitizer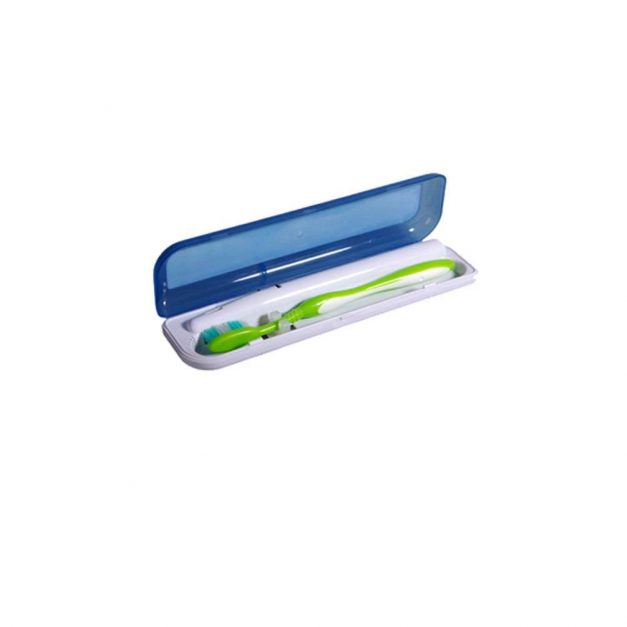 If you are traveling in the backcountry, sharing hostels or going anywhere with a shared bathroom this will give you some peace of mind.
A toothbrush sanitizer kills 99.9% of bacteria and viruses.
Get the UV Toothbrush Sanitizer here!
Small Travel Gifts Under $25
41. Leather Cord Taco Organizer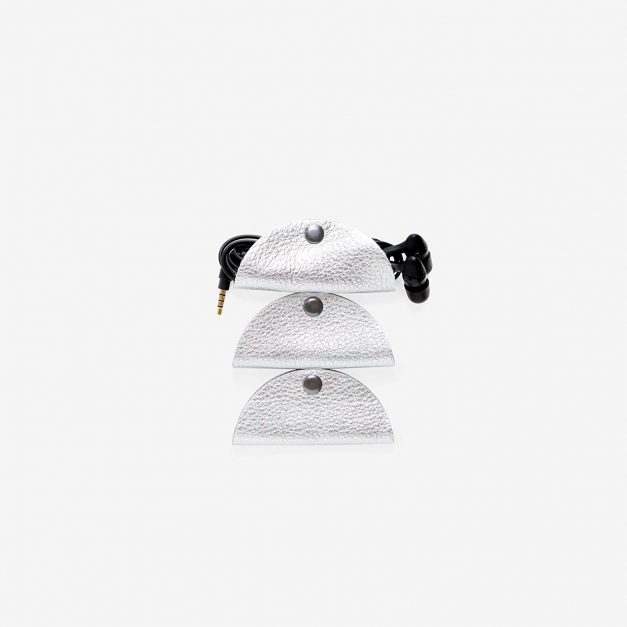 If you travel with a ton of chargers like we do this is the perfect travel gift.
It keeps cords neat and organized when you are digging around in your bag on the plane.
42. Foldable Carry-on Luggage bag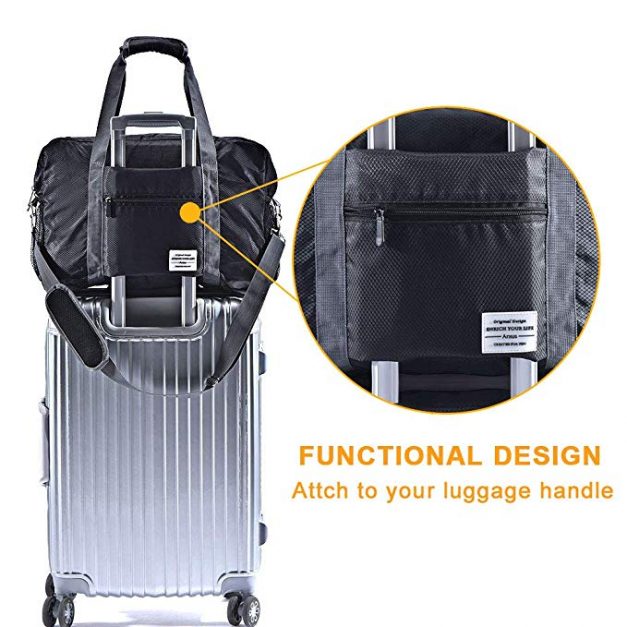 This is the perfect gift for travelers who love to have an extra bag for souvenirs or shopping.
The Arxus Foldable Tote folds up really small, is lightweight and durable and slides right onto the back of your suitcase for easy carryon.
If you plan on buying souvenirs during your travels, you can pack it in your bag and then put your extra items in this on your way home.
Get this luggage on Amazon for $16.99
43. GoToobs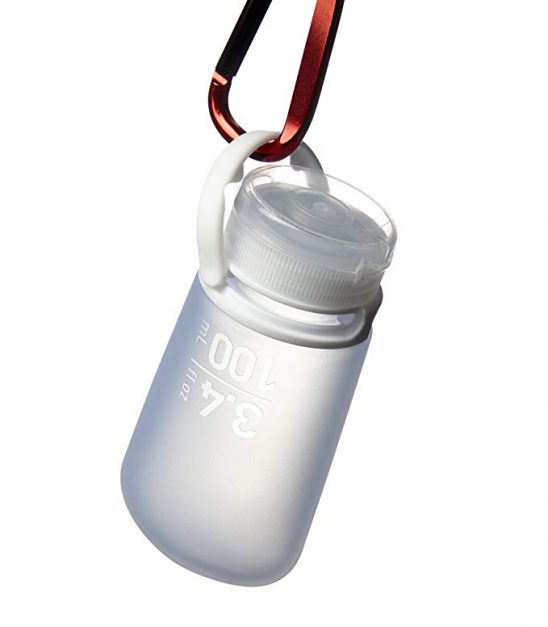 Made from silicone, the TSA approved GoToob+ is a perfect gift for travelers.
They are used for carrying liquids in your carry-on without going over the limit.
We also use them to lighten our luggage by putting any creams or liquids into these smaller containers.
They have a drip-proof cap that is easy to squeeze so you can get every last drop out.
They come in a pack of three and are the right size for carrying liquids on a plane.
Get a Set of 3 GoToobs for $21.99
Gifts for Travelers Who Love Books
44. Ultimate Journeys for Two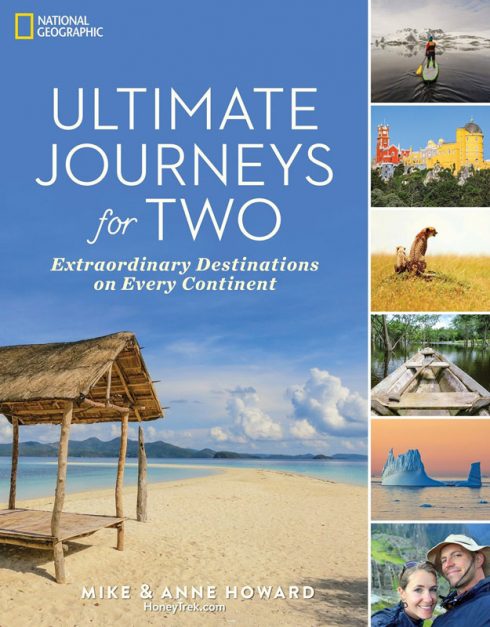 Our friends Mike and Anne partnered with National Geographic to pen this great travel book about adventures for two.
Cool Fact: we wrote one chapter for this book too!
Make sure you get your copy. It makes a great conversation starter or coffee table travel book!
Get this travel book on Amazon here
45. Travel Journal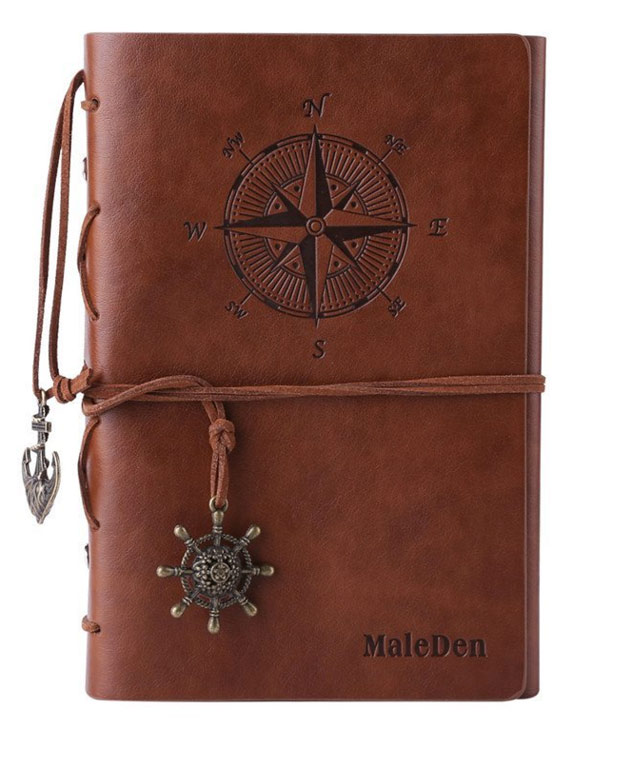 People may have their noses in their smartphones, but nothing connects you more to the moment than taking out a pen and paper and writing about your experience.
I love writing about my travels in a journal. It's so much fun to look back on my notes to see how I was feeling.
I'm not a fan of the stiff moleskin journals, give me a fancy journal any day like this MALEDEN Journal on Amazon.
46. Kindle Paperwhite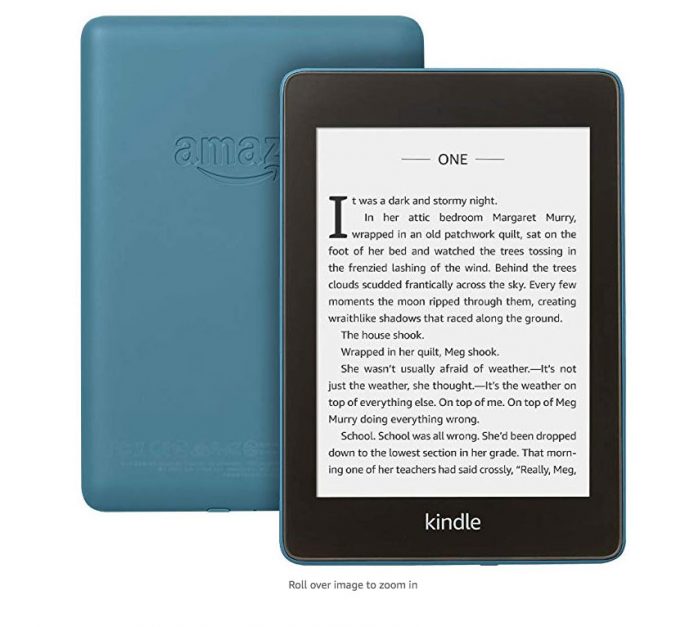 With a glare-free display, the Kindle Paperwhite is like reading on paper. Even in the sunlight.
Plus it is waterproof, and the battery lasts for hours. Load it with some of your favorite travel books and give this bestseller to the travel lover in your life.
Get this gift so the traveler in your life can pack light, but still read lots of books!
And those are our travel gift suggestions for 2020. Happy shopping!
Pin this post to save to Pinterest for Future Travel Gift shopping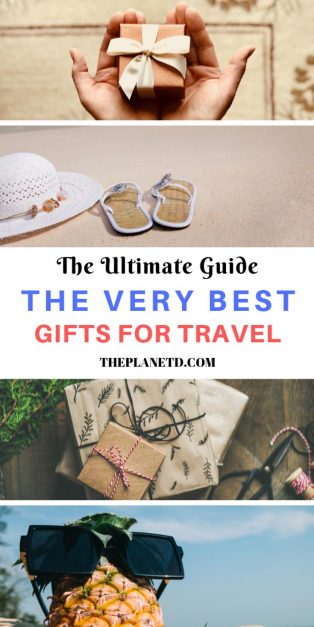 You may also like
Packing for Travel – 6 Tips to Make Your Trip a Breeze
Travel Packing List – Your Complete Guide to a Smart Journey
Disclosure: The links above are affiliate links. As an Amazon Associate, I earn from qualifying purchases. We receive affiliate commissions, but it's no extra cost to you!