After trying countless products over more than a decade of travel, we've narrowed down the best gifts for travelers that have been tested by yours truly.

Finding the perfect gift for travel can be difficult, but we've done the hard work for you.
We've been professional travel bloggers since 2009 and have tried and tested nearly every travel gadget out there.
Perfect Gifts For Travel 2019
Click the links below to skip to the travel gifts section you want:
We've learned what to pack and what to leave home while finding a few travel gems that help us remember what it is we love about travel when we are in one place.
This list of gift ideas for travelers will help take the guesswork out of buying something for that travel lover in your life.
This comprehensive list gives travel gift ideas for:
Gifts for friends going traveling
Gift for people who love to travel and want inspiration at home
Travel gifts for him
Travel gifts for her
Travel gadgets and electronics
Gifts for Travelers That Won't Break the Bank
Travel Gifts for the Home
---
We've got you covered with ideas from practical and affordable to indulgent and splurge-worthy.
We have also organized them into different sections to make browsing easier.
Remember the days when you put a pin on a world map to mark where you've been? Well, now there's something even better.
The Scratch Map has a gold foil layer that you can scratch off as you go. Create your own wall art by showing off your travels.
---
This globe is the coolest idea. Your travel friends can pin all the places they've been onto this handy globe. The globe comes with 30 magnetic pins but you can buy more from MapMagnet on Amazon.
If you have a travel lover in your life, you can be sure they'll love this gift to show off where they've been.
---
3. Old World Maps Travel Coasters
Whenever I'm home, I love to be reminded of my travels abroad. This coaster set is elegant and shows your friends and family just how much you love exploring the world.
4. Planet Earth II DVD Set
Avid travellers will love putting this beautiful 4K high definition view of the world on their TV when company comes.
The best part is being able to yell "I've been there!" If you want to inspire someone to see the world, give them the gift of travel inspiration with Planet Earth II
Pick it up on Amazon Prime or buy the set.
5. Throw Pillow
Snuggle up to the world as you hang out at home on the couch. I love throw pillows and nothing says world travelers more than a pillow covered in a map of the world.
Buy it on Amazon- 2 for just 9.99
Gifts for Adventure Travelers
---
6. Steripen
If you are going into the backcountry without access to clean water, this is the gadget for you! The Steripen sterilizes any water using its UV light. So get water from a stream, lake or pond – you can clean it!
Even if you aren't an adventure traveler, the Steripen is perfect to add to any travel bag. Get water from the tap anywhere, the tap in your bathroom, a water fountain, drink the water in developing countries. Don't worry, the Steripen will make it safe. It purifies water in 90 seconds for a 1-liter bottle.
7. Travel Towel
Even if you are staying in a 5-star resort, you often have to bring a towel with you when going on an adventure excursion. Instead of packing the clunky hotel towel, use this microfibre travel towel.
It's good for long multi-day treks or just a day at the beach. Quick dry and odor resistant make it a plus to have in your baggage.
8. Camp Stove
If you are going on an overland road trip or doing some independent trekking, the MSR WhisperLite Camp Stove works the best in our opinion.
It runs on multiple fuels so you don't have to worry about finding white gas in remote locations.
We've have used it in remote locations and even had it run on gas from the petrol station when we couldn't get pure white gas and it worked like a charm. Just be sure to clean it well after each use.
It's lightweight, making it the perfect gift for travelers who like to go off the beaten path.
9. Lifeproof Waterproof Case
This rugged case is perfect for the active traveler. If your guy is adventurous, the Lifeproof case is waterproof, freeze resistant and shockproof. It can handle anything.
We've used it snorkeling, whitewater rafting and just outside in the rain. You don't have to worry about your phone anymore.
Order the The Lifeproof black case now on Amazon
10. Tilly Hat
The Tilly Hat is the quintessential travel hat. The wide brim protects your neck and face, and there's plenty of ventilation to keep your head cool. It's easy to clean too.
Tilly hats come in 3 colours and range in price from $81 – $85
11. USB Chargeable Headlamp
A headlamp is truly something everyone should carry when traveling.
You'll find that you are open to new opportunities and even if you aren't adventurous, you may go on a trek, need it on a train or bus or power may go out.
Headlamps are more powerful than your phone light and they keep your hands free.
We've upgraded recently to the USB chargeable headlamp so you will never run out of batteries.
12. Dry Bag
You never know when you might need a dry bag. You could be in a destination that gets hit by a monsoon or just a bad bout of rain.
You may find you're going on a water adventure or you might end up in a water festival in Thailand or Holi in India.
Having a lightweight drybag is always good to have on hand for those moments you want to protect your electronics and valuables.
Gifts For Travel Photographers
---
13. DJI OSMO Mobile 2
If you want an affordable steadycam the DJI OSMO MOBILE 2 is the way to go.
We use the OSMO that has an integrated camera where our iPhone is used as a monitor.
But a better idea is to get the newly updated Mobile Version that uses your phone camera and bypasses the OSMO camera.
At only $149 for a bundle with a carrying case, base, and mini tripod this is a no-brainer.
Check out the Osmo Mobile 2 on Amazon
14. Zhiyun Crane Gimbal V2
Ever wonder how travel vloggers capture those smooth moving shots that look like something out of a movie? They are probably using a gimbal or the above mentioned OSMO.
We've upgraded from the DJI Osmo to this gimbal where we can attach our Sony RX100 V or even our Sony A7S2 and A7R2.
It makes for movie style travel videos and it's lightweight enough that I (Deb) can carry it around all day at festivals or events without getting tired.
See our latest video from Bhutan where we shot nearly the entire festival with the Rx100 V on a gimbal.
15. GoPro Hero 7 Black
Go Pro is still our favorite adventure camera out there. We use the GoPro for everything from snowboarding to scuba diving.
It's perfect for anything you need to shoot hands free by using GoPro accessories like the car mounts, helmet mounts or wrist mounts.
We've taken our GoPro on every water adventure you can think of from scuba and snorkeling to jet boats, kayaks, and whitewater rafting.
While we still use the GoPro Hero 6, the new 7 has come out. So go for it. Stay up to date with the latest.
16. Sony RX100 I
Dave loves the Sony RX100 VI as a final addition to his two DSLR Sony bodies. I use it for video and vlogging all the time! It fits great on my gimbal too keeping things lightweight but looking like a million bucks.
With a Carl Zeiss lens and 20.1 megapixels, you'll have professional-quality photos for a fraction of the price of other professional cameras.
We love it. It's small, lightweight and easy to use and we often leave the bulky DSLRs behind for the day and use this as our camera to capture amazing travel photos.
17. DJI Mavic Pro 2 or Zoom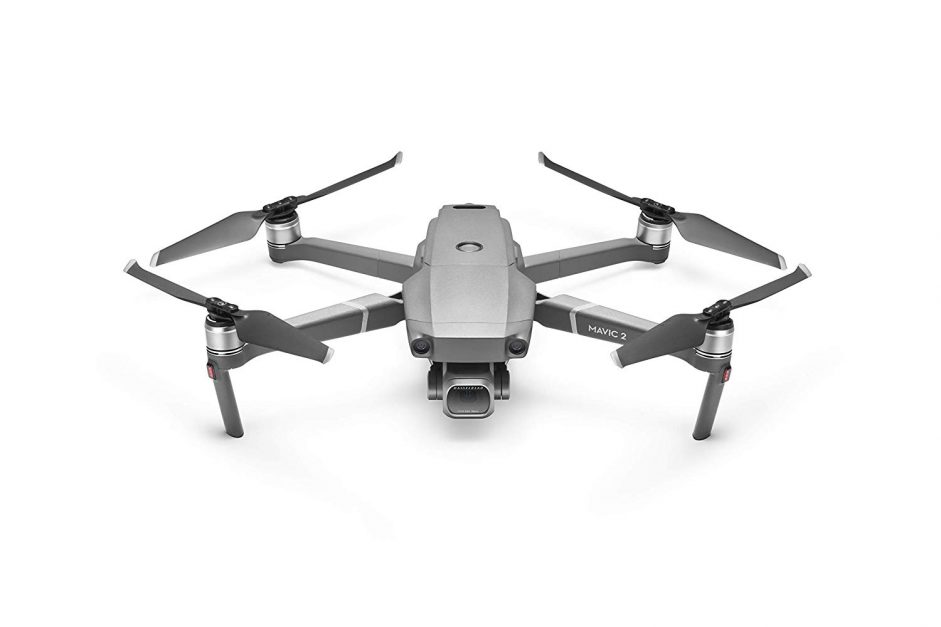 Want to turn your travel videos and photographs into something epic? Pick up the DJI Mavic Pro 2 or Mavic 2 Zoom drone for your next trip abroad. It's compact and fits right in Deb's over the shoulder camera bag.
The DJI Phantom series drones are amazing too but are pretty big for travel. They are huge. Once we downsized to the Mavic Pro 2, our camera gear was a lot less cumbersome. It folds up to the size of a water bottle, taking up little space in your carry-on luggage.
Plus, we don't get a lot of hassles at the border either because it's so small, nobody knows what it is. Take of the propellers and it can easily just look like a gimbal camera.
Travel Gifts & Gadgets
18. GoPro Dome
For the person that already has a GoPro, they can always use a travel accessory to go with it!
The number of add-ons for a GoPro are endless and to have a good accessory kit can take years to build. Give them our favorite to take with us to tropical destinations the GoPro dome.
This is the gadget that lets you get those fantastic half under the water shots while keeping the surface in complete focus. See our tips on how to use the GoPro Dome coming straight from the Cayman Islands.
19. Solar Portable Power Bank
For the adventure traveler, solar chargers are a must. We've used our Poweradd solar chargers on multiday treks and camping trips. When you don't have power to plug in to, these are excellent.
Hang them on your backpack all day and let the sun charge them and then plug your electronics into the USB outlets.
We use all Sony products for camera gear which charge via USB.
Good for phones, tablets, and cameras.
Buy this portable power bank as a gift for the traveler in your life.
20. World Travel Adapter
I got this adapter at a conference and love it more than any other.
It's compact and converts plugs for any country in the world at the slide of a switch. Don't carry a ton of separate adapters, one is all you need.
Check out the REI World Adapter on Amazon
21. Belkin Mini Surge Protector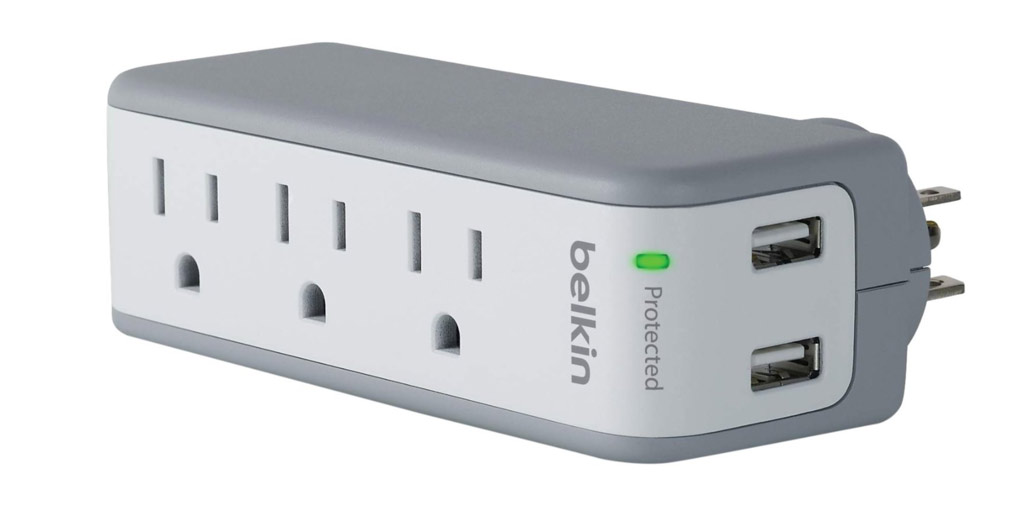 If you read our blog often, you'll know that I recommend the Belkin as one of the best gifts for travelers every year. I can't help it, I love it! The Belkin surge protector not only protects your electronics from power surges, it charges several things at once with 3 outlets and 2 USB ports.
Order the mini surge protector today on Amazon
22. Portable Power Bank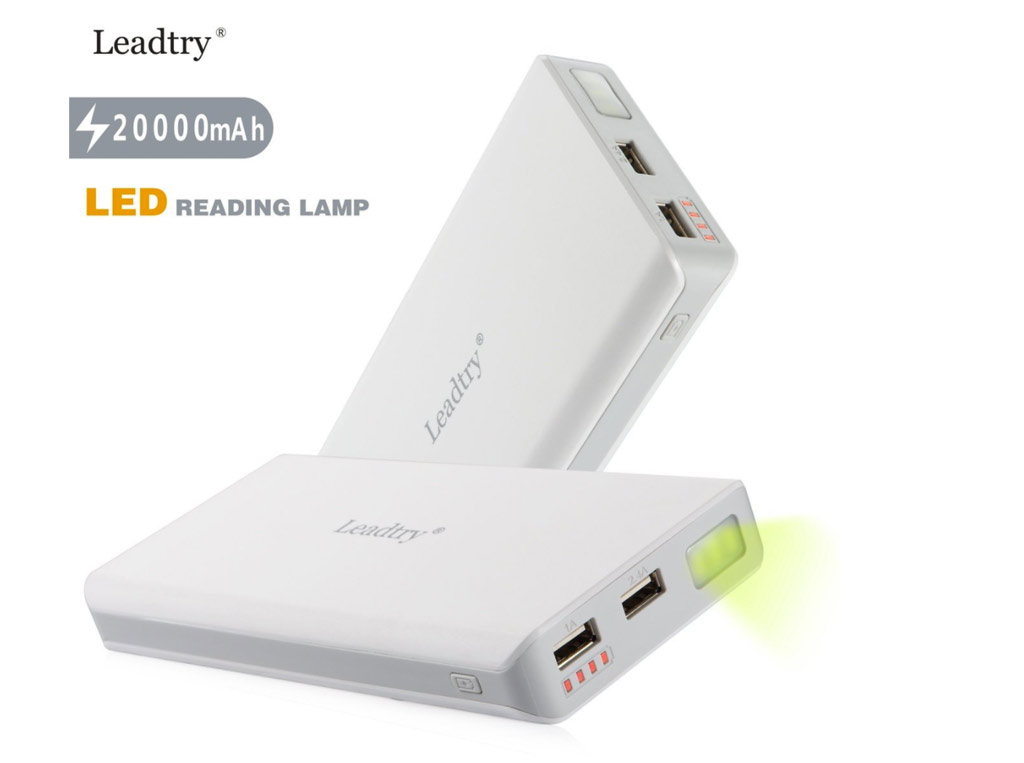 23. Samsung T5 Portable Hard Drive
This mini portable hard drive is a game changer for us. Lightening fast for editing photos and videos on the road, but so tiny it can slip into my pocket. It has really lightened the weight of our computers.
We use the 2TB hard drive for extra space, but the average travelers would only need the Samsung Portable 500GB USB for only $179.00
Find our more Samsung T5 Portable 2TB Hard Drive USB
Bags & Organizers
---
24. Carryon Backpack and Roller Duo
I had been looking for a good carryon that wasn't too large, but could fit all my electronics. However, I also wanted a carryon that could roll when I was in the airport but easily convert to a backpack should I need to go hands free.
I finally found what I was looking for with the High Sierra wheeled backpack with a removable daypack. It's three bags in one and fits easily in the overhead compartment. It's actually smaller than any carryon I've used yet!
You can now buy it on Amazon
25. Packing Cubes
Packing cubes are great stocking stuffers and an affordable option for organizing your luggage contents.
I stuff clothes, electronics and medication in my cubes. Nothing roams free in my bag. Everything is packed away in color-coded cubes.
I even zip my dirty laundry inside a packing cube to keep it from smelling up the rest of my clothes.
Buy Eagle Creek and Other Packing Cubes on Amazon Starting at $19
26. TravelPro PLATINUM® ELITE 25" EXPANDABLE SPINNER
We now like to put our carryon bags on our backs (since they are the heaviest as they have all our cameras and electronics in them) and we pull our clothes behind us.
We recently switched the TravelPro Line and love it. Not only are they easy to organize but they roll like a charm.
By using packing cubes, toiletry bags and the shirt folding envelopes, they all fit into our TravelPro Luggage perfectly just like pieces to a puzzle.
27. Memory Card Holders
If you are anything like us, you have a lot of different memory cards. We don't like to erase anything until our photos and videos are backed up.
Having loose memory cards in our luggage is not an option.
They get lost easily, so instead, we keep them organized with a memory card holder.
This Power 2000 Aluminum Memory Card holder goes well with our Apple products and holds SD and MMC Memory cards snug as a bug.
Memory card holders are only $6.95 each on Amazon
28. PacSafe Travel Organizer
The other day someone told me I have the most organized wallet they've ever seen. That's because I use the Pacsafe travel folder.
It holds all my credit cards, rewards cards, both our passports and money – including change!
This organizer transforms into a clutch for a night out on the town too. I don't want to always carry my large travel tote, so this gives me a bit of class when going out for dinner or drinks.
Are these gifts for travelers not what you're looking for? Try 8 Great Travel Organizers for better packing
29. Smart Envelope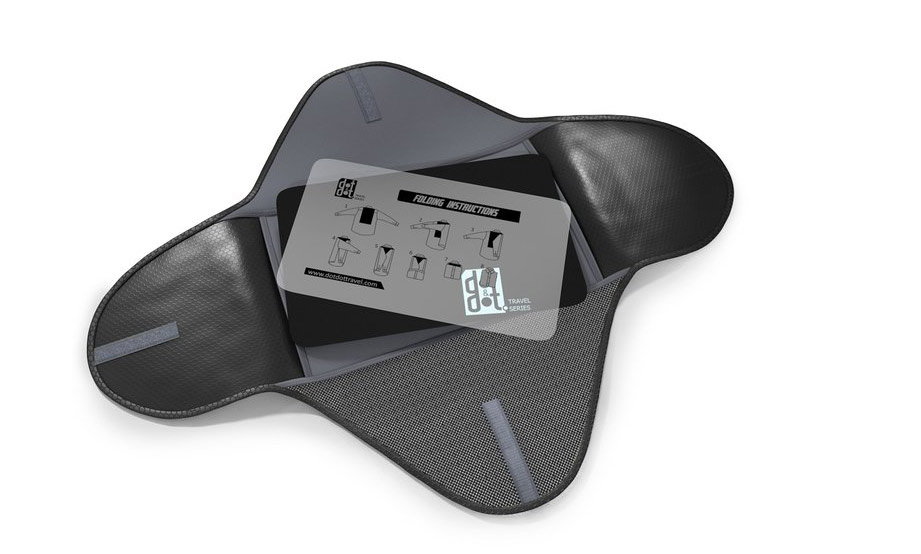 As we mature, our wardrobe has matured with us. Dave has never packed so well since he got his smart envelope. His shirts come out almost perfectly pressed instead of a crumpled mess when flying.
After we unpack, we just give them a spritz with wrinkle wiz garment spray and he's good to go with a pressed and ironed shirt that's great for a night out, conference or keynote speaking engagement.
Buy it Now for the Traveler in Your Life
Best Travel Gifts for Her
---
31. Yoga Subscription
Thanks to Laurel Robbins of Monkeys and Mountains, I was introduced to Gaia.com. It's online yoga. For 9.99 a month you have access to all kinds of different yoga classes and instructions.
It's perfect for people who spend a lot of time in hotel rooms and can't get a regular workout,
31. Underwear Travel Organizer
A woman loves to be organized (at least I know I do) and this underwear travel organizer does the trick.
I have ruined many a lovely bra during my travels by squishing them into my suitcase. With this handy organizer, I can organize all my undergarments and keep them neat and tidy in one place.
Read more on Amazon Travel Gifts
32. Silk Wrap
I can't travel without a silk scarf. It keeps me warm on the plane when the air conditioning is cranked too high, it dresses up my evening outfit, and it keeps me modest when walking into a temple overseas.
A silk pashmina wrap is a perfect gift to give to the lady in your life. She'll love you for it, trust me.
This Silk Wrap is available on Amazon.com
33. Foldable Panama Hat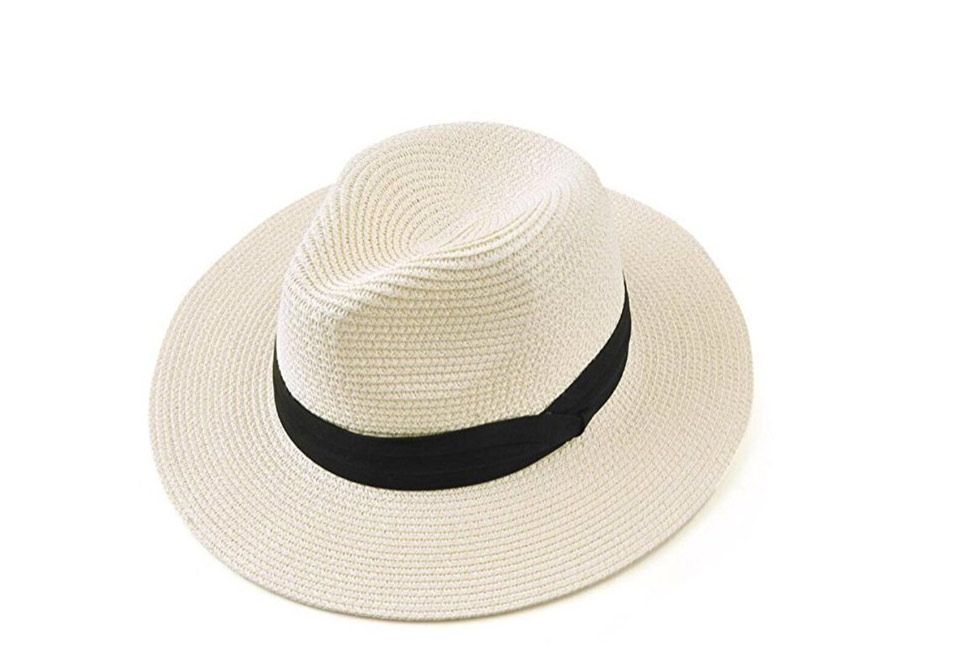 34. Sarong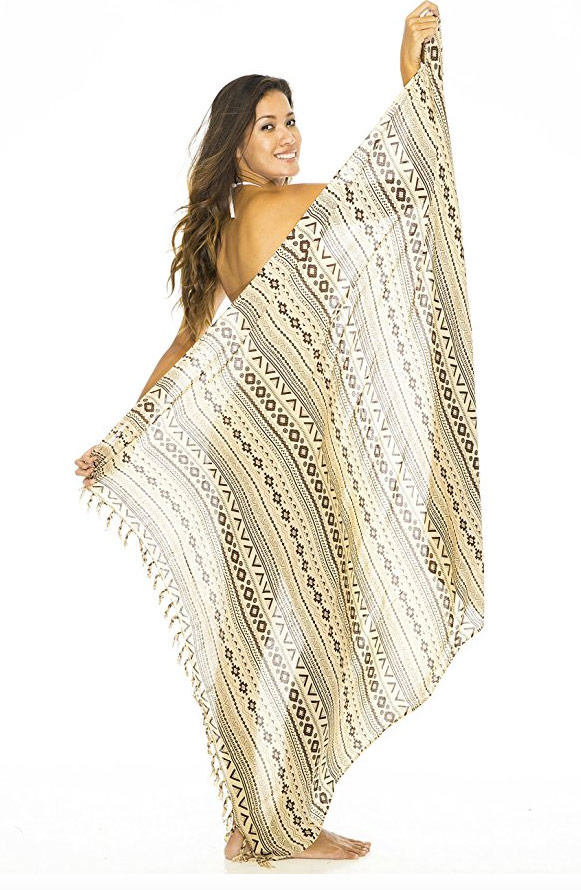 A sarong is the most versatile piece of travel clothing any woman can have. It can be used as a cover at the pool, a towel, a beach blanket, and even a skirt. I've used it to cover up when going into temples and I've even used a muted colored sarong as a headscarf in Muslim countries.
Check out this assortment of Sarongs.
35. World Map Pendant – Travel Jewelry
What woman doesn't love jewelry? And for a travel lover, travel jewelry is the perfect gift.
Show the one you love how much you appreciate her love for travel with a world globe necklace.
I have a similar one to this in the shape of Africa that is close to my heart since we cycled the continent of Africa and it is what started our blog!
This 10K yellow gold world map goes for $202 on Amazon
36. Speakeasy Hidden Pocket Scarves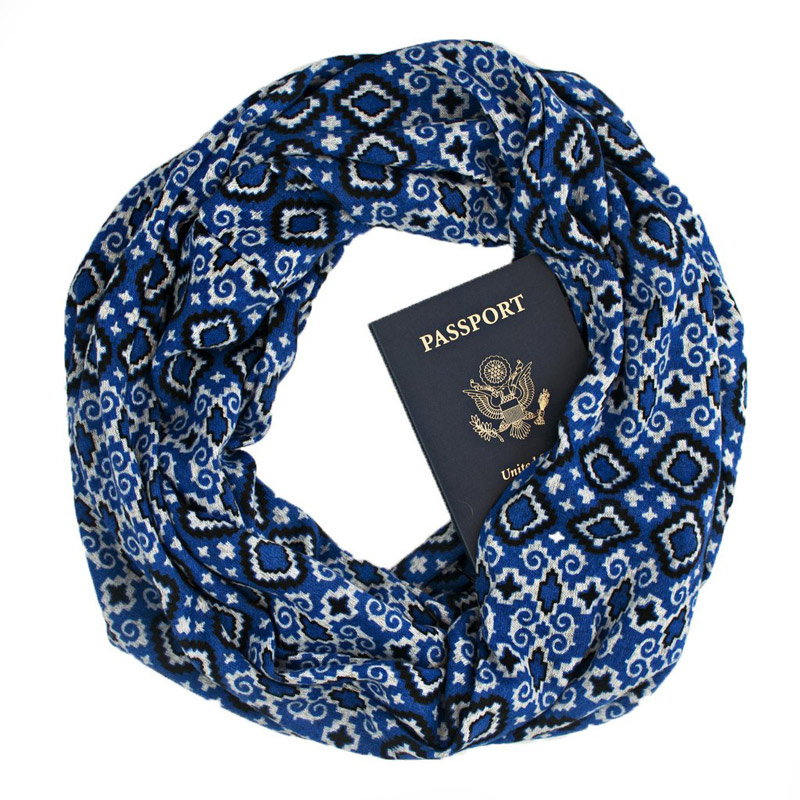 This scarf is perfect for anyone who wants to look fashionable, be comfortable and carry travel items that no-one will even know you are carrying. It has a special hidden pocket that can be used for your passport, phone, small guidebook, glasses, lip balm or any other item you want to secretly stash!
No one will ever know you have a secret pocket hidden in your scarf, making it the perfect place to keep your items safe!
Check out the whole line of scarves here
Best Travel Gifts for Him
---
37. Leather Toiletry Kit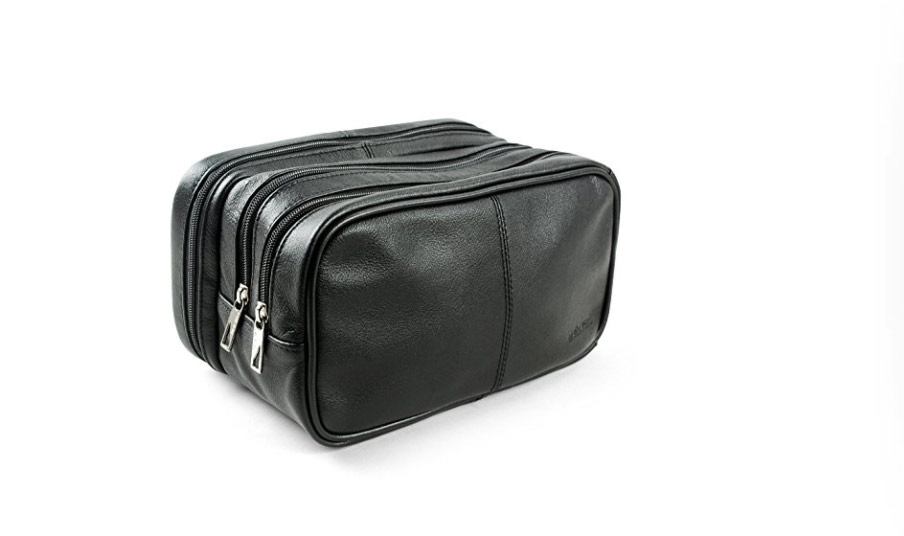 A man needs to be organized and this Dopp kit is a classy way to store all his toiletries in one place. Its leather base keeps things dry and easy to clean.
Check out this kit on Amazon.com
38. Beard Trimmer
If your guy has a beard or mustache this is the perfect gift for him. It is designed for both corded and cordless use and has a vacuum so that you don't get all that unwanted hair all over the place.
The blades never need sharpening and it looks pretty cool too.
39. Handspresso Wild Hybrid
For the outdoor lover who likes a bit of style, show him that he doesn't have to completely rough it in Mother Nature. The Handspresso makes a perfect cup of Joe, just like the coffee shop.
Surprise him with a foamy frothy cup on your next family camping trip.
40. Arcteryx Beta LT Hybrid Jacket
Got a man that is always up at the crack of dawn and out the door for a run. Dave loves his Arcteryx jacket. It's breathable, lightweight and waterproof. It's the perfect outer layer jacket for the travel lover.
Dave has had this jacket for 4 years now and wouldn't trade it for the world. And hey, I love mine too!
41. Beats Studio 3 Wireless Headphones
The world is become a noisier place by the minute and airplanes can be the worst. From screaming babies to loud talkers, long flights can be frustrating.
Put on these Beats Studio 3 Wireless headphones and they drown out all the sound.
With padded earphones that cancel noise, the traveling man in your life can watch his favorite flick in peace and quiet and if he decides to nap, the headphones will keep him from being disturbed.
Grab your Beats Studio 3 Wireless Headphones on Amazon
42. Leatherman Multi-Tool
We always have this in our luggage. It has come in handy so many times. When you need a bottle opener, when you need a screwdriver, nail file etc. It uses are endless and must have in your travel kit.
Travel Gifts for Wellness
---
43. No Ordinary Eye Mask
This is the first eye mask that even my husband Dave loves.
It's padded and comfortable and it blocks out the light. The wide strap doesn't tangle in your hair and it looks great so you feel stylish as you sleep.
44. Facial Mist
45. Collapsible Water Bottle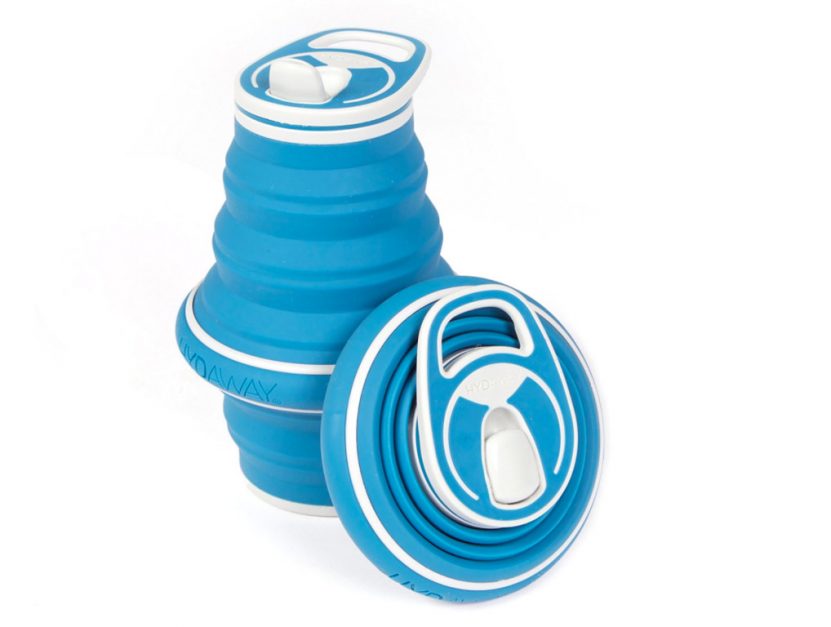 I don't always need to have a water bottle handy, but I do like having one in my luggage should I go out on a hike or have a long day of sightseeing.
This water bottle collapses down to the size of a pancake, taking up less space in my luggage.
46. Travel Slippers
I know that nobody likes to look at people's bare feet when traveling. I was guilty of this in my backpacking days. I used to always travel in flipflops. Now, I care about the people around me and slip into my ballet flats on the flight.
They are comfortable and stylish and I've even worn them out of the airport too. These babies have very good grip and I wore them once walking around Peggy's Cove in Nova Scotia and they held their grip nicely on the rocks.
47. Compression Socks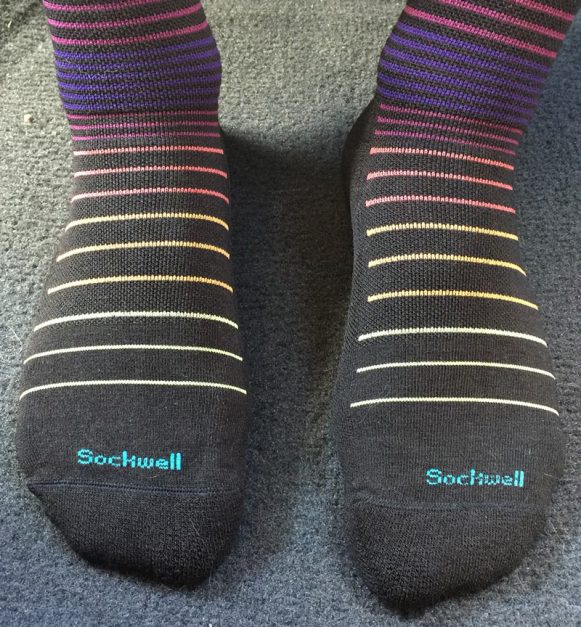 ompression socks help with circulation and leg exhaustion. Compression socks have come a long way.
I tried them once a few years ago and they felt like they were squeezing my legs, my latest pair are so cushiony and cozy.
The merino wool keeps odors away and they feel comfortable on a flight.
Get your Compression Socks here
48. UV Toothbrush Sanitizer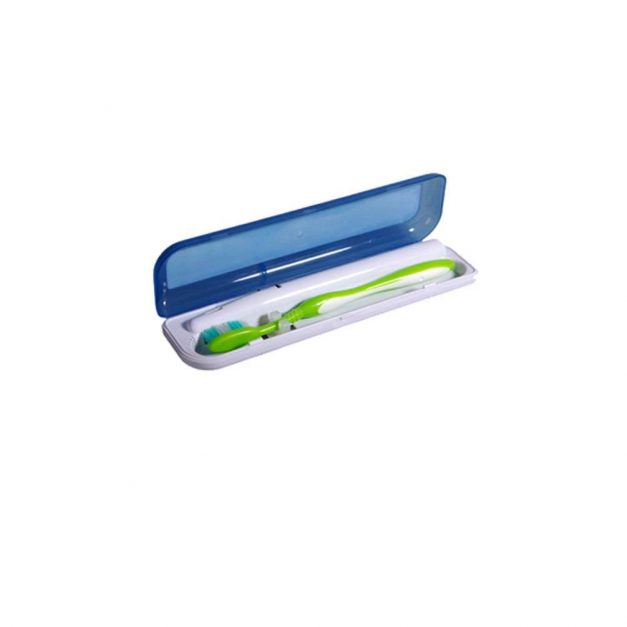 If you are traveling in the backcountry, hostels or anywhere where you use a shared bathroom then this will give you some peace of mind. It will keep your toothbrush nice and sanitary. It kills 99.9% of bacteria and viruses, which sure sounds good when camping.
Get your UV Toothbrush Sanitizer here!
49. The Trtl Travel Pillow
Sleeping on planes can be a pain in the neck (See what I did there?). But with the Trtl Neck pillow, those days are gone. This is the Cadillac of all neck pillows.
It is scientifically proven to support your neck and aid sleep. Trust me, it works!
Buy your Trtl Neck Pillow Now for only 29.99
Small Travel Gifts
---
50. Leather Cord Taco Organizer
Keeping you cords and headphones organized will make life a whole lot easier. If you travel with a ton of chargers like we do this is the perfect gift.
It keeps them neat and easy to find when you are digging around in your bag on the plane
Get your Leather Cord Organizers here!
51. Smartphone or iPhone Lens Kit
Smartphones are replacing cameras for a lot of travel photography and adding a wide angle and macro lens to a kit will make them even that much better.
This lens kit fits on both iPhones and smartphones making it the perfect travel gift for anyone.
Gifts for Travelers Who Love Books
---
If you are looking for books the inspire travel, see our complete list at 21 Best Travel Books to Inspire the Wanderer in You
51. National Geographic – The Covers
Nothing sparks wanderlust more than looking through National Geographic. It's the covers that always captured my attention and this book rounds up the most iconic photographs from the magazine's history.
53. National Geographic Atlas of the World
Sure you could just Google it, but isn't having a book filled with maps and information sitting on your coffee table more exciting than opening up your laptop.
Who better to show you the world than National Geographic?
53. Travel Journal
People may have their noses in their smartphones, but nothing connects you more to the moment than taking out a pen and paper and writing about your experience. I love a flexible elegant journal and this one caught my eye.
I'm not a fan of the stiff moleskin journals, give me a fancy journal any day like this MaleDen journal on Amazon.
54. Lonely Planet's Best in Travel
What's hot for 2019?
Lonely Planet puts out their best picks for travel each year.
I'll give you a hint what's number 1, It has deserts and mountains and in South America.
55. Ultimate Journeys for Two
Extraordinary Destinations on Every Continent
Our friends Mike and Anne partnered with National Geographic to pen this great book about adventures for two.
Cool Fact: we wrote one chapter for this book too 🙂
Make sure you get your copy. It makes a great conversation starter or coffee table book!
Buy it today on Amazon for less than $16.
Do you have suggestions some great gifts for travelers? We'd love to hear, leave them in the comments below.
---
Bonus Gift: Global Sim Card Sticker
When traveling abroad everyone wants to stay connected. If you have a loved one going on vacation, give them a SIM Sticker that they can attach to their existing phone's SIM card.
They never have to change SIM cards and can simply and easily activate data once they reach their destination for only $3.99 per day.
Planet D readers receive 50% of the Global SIM Sticker. Use promo DDSave50
Read our review here: KnowRoaming an Easy International data solution
And that finished our list of the best gift ideas for the traveler in your life.
If you have a unique travel gift idea, let us know in the comments below, we are always looking for more cool travel gadgets and gear.
Pin this post to save to Pinterest for Future Gift shopping
You may also like
Packing for Travel – 6 Tips to Make your Trip a Breeze
What to Wear on an African Safari
Travel Packing List – Your Complete Guide to a Smart Journey
Disclosure: The links above are affiliate links that we have used personally or that you will find additional value for your travels.
We receive affiliate commissions, but it's no extra cost to you!
You Might Also Enjoy