After trying countless products over more than a decade of travel, we've narrowed down the best gifts for travelers that have been tested by yours truly.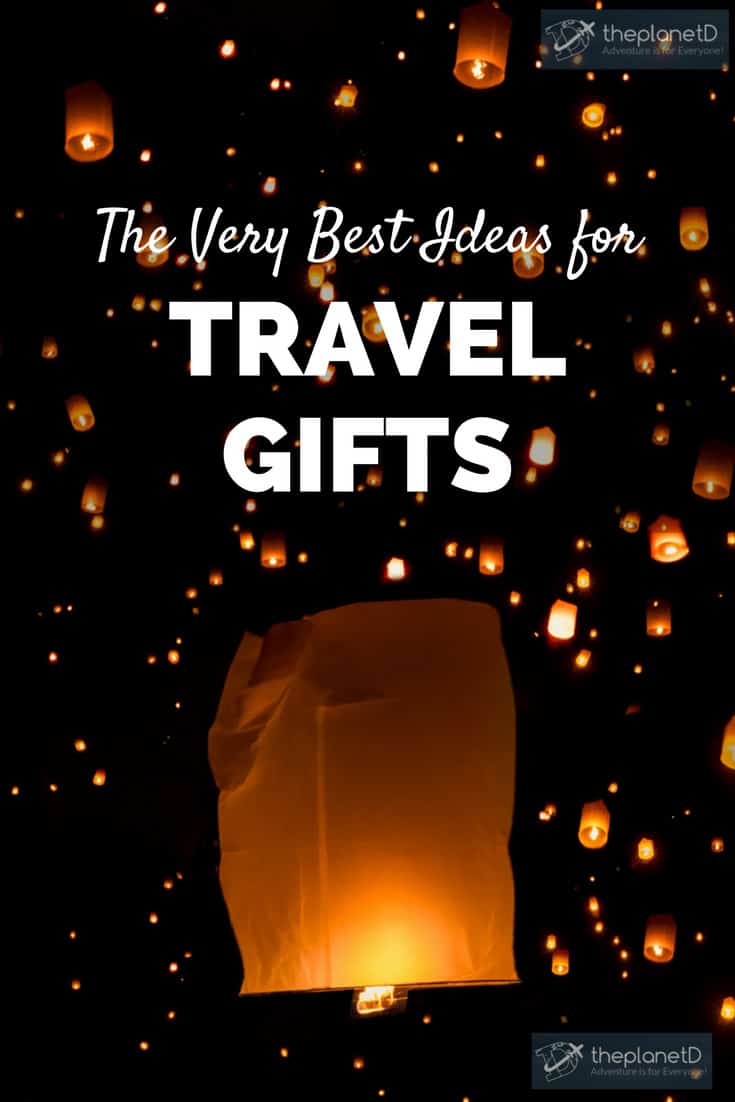 Click the links below to skip to the travel gifts section you want:
Finding the perfect gift for travel can be difficult, but we've done the hard work for you.
This comprehensive list gives gift ideas for:
People going on the road
People who love to travel and want inspiration at home
Travel gifts for him
Travel gifts for her
Travel gadgets and electronics
GIFTS FOR TRAVELERS AT HOME
---
Travel Gifts for Home
We've got you covered with ideas from practical and affordable to indulgent and splurge-worthy. We have also organized them into different sections to make browsing easier.
6. Steripen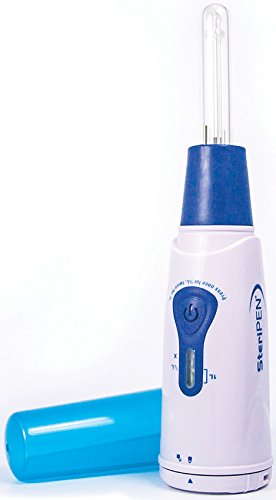 If you are going into the backcountry without access to clean water, this is the gadget for you! The Steripen sterilizes any water using its UV light. So get water from a stream, lake or pond - you can clean it!
Even if you aren't an adventure traveler, the Steripen is perfect to add to any travel bag. Get water from the tap anywhere, the tap in your bathroom, a water fountain, drink the water in developing countries. Don't worry, the Steripen will make it safe. It purifies water in 90 seconds for a 1-liter bottle.
7. Travel Towel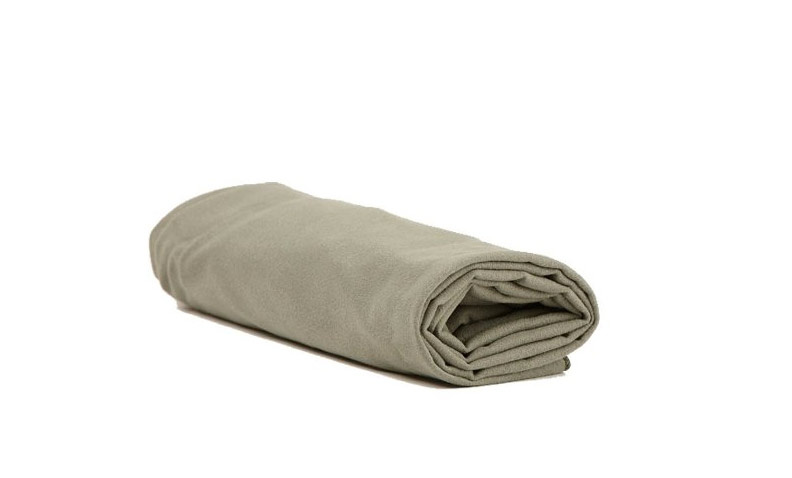 Even if you are staying in a 5-star resort, you often have to bring a towel with you when going on an adventure excursion. Instead of packing the clunky hotel towel, use this microfibre travel towel.
It's good for long multi-day treks or just a day at the beach. Quick dry and odor resistant make it a plus to have in your baggage.
8. Camp Stove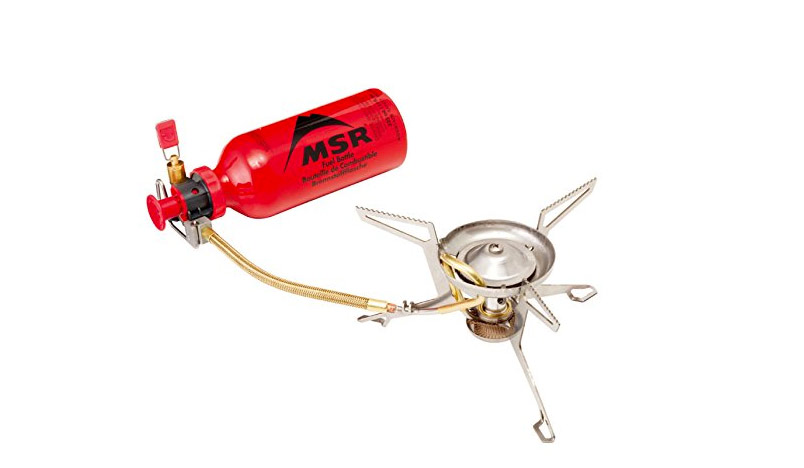 If you are going on an overland road trip or doing some independent trekking, the MSR WhisperLite Camp Stove works the best in our opinion.
It runs on multiple fuels so you don't have to worry about finding white gas in remote locations. We've have used it in remote locations and even had it run on gas from the petrol station when we couldn't get pure white gas and it worked like a charm.  Just be sure to clean it well after each use.
It's lightweight, making it the perfect gift for travelers who like to go off the beaten path.
9. Lifeproof Waterproof Case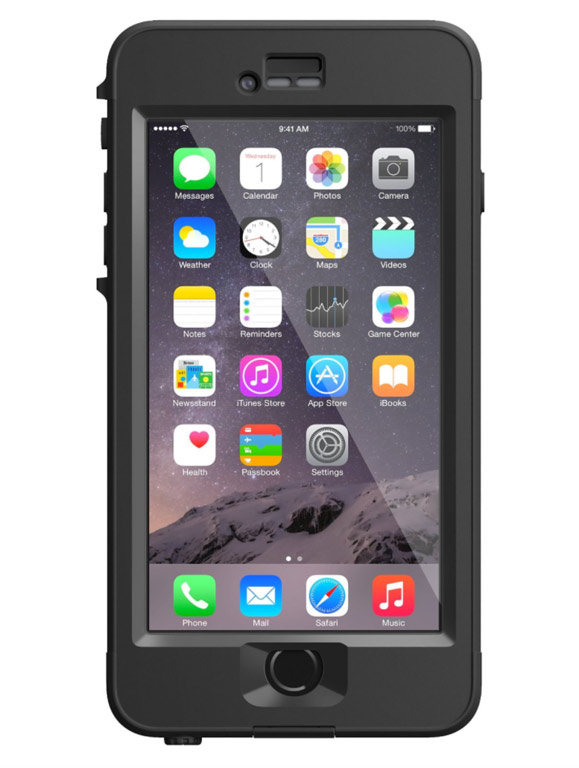 This rugged case is perfect for the active traveler. If your guy is adventurous, the Lifeproof case is waterproof, freeze resistant and shockproof. It can handle anything.
We've used it snorkeling, whitewater rafting and just outside in the rain. You don't have to worry about your phone anymore.
Order the The Lifeproof black case now on Amazon
10. Tilly Hat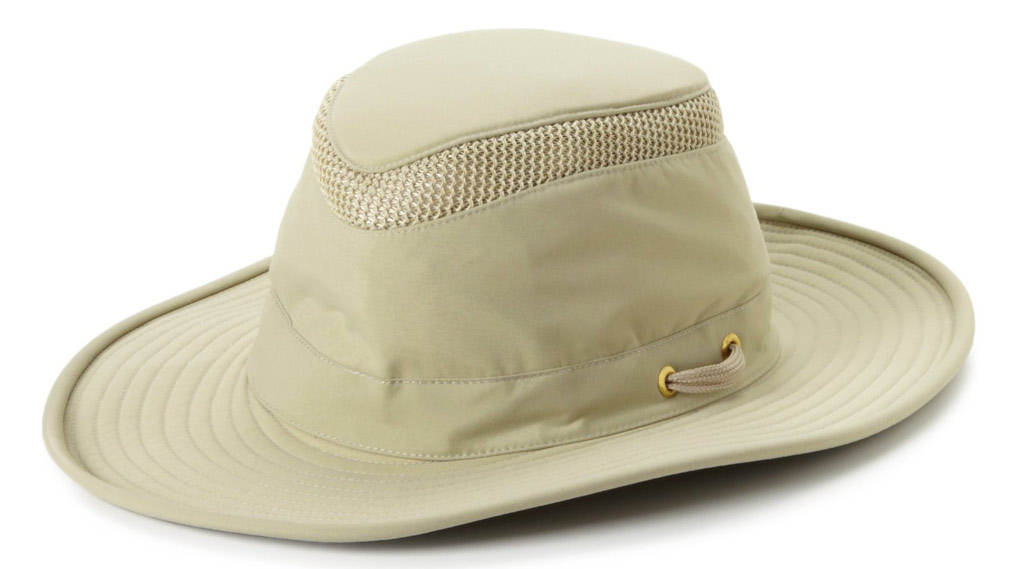 The Tilly Hat is the quintessential travel hat. The wide brim protects your neck and face, and there's plenty of ventilation to keep your head cool. It's easy to clean too.
Tilly hats come in 3 colours and range in price from $81 - $85
11. USB Chargeable Headlamp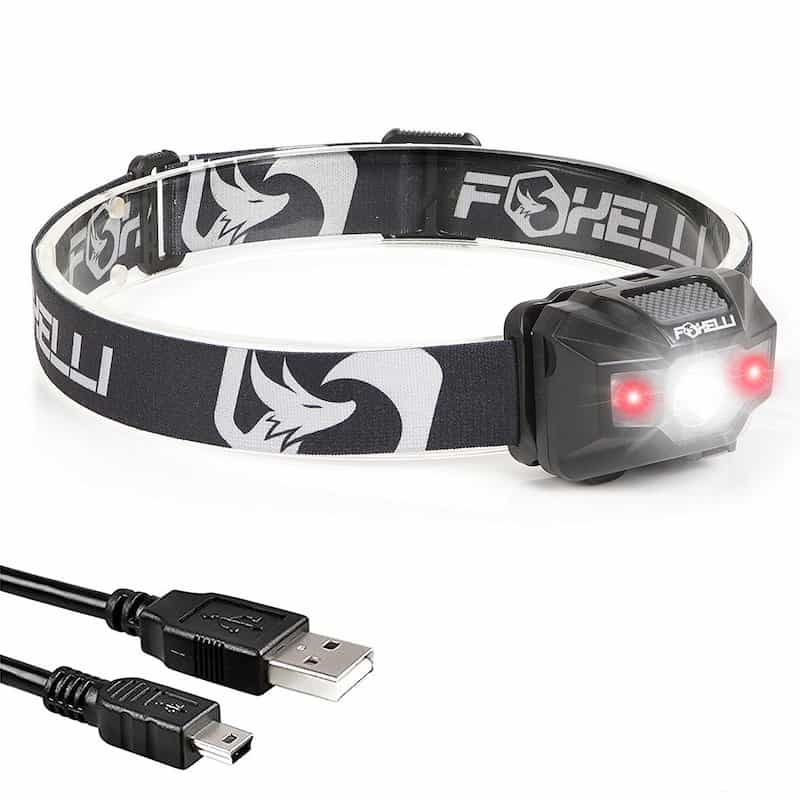 A headlamp is truly something everyone should carry when traveling. You'll find that you are open to new opportunities and even if you aren't adventurous, you may go on a trek, need it on a train or bus or power may go out. Headlamps are more powerful than your phone light and it keeps your hands free.
We've upgraded recently to the USB chargeable headlamp so you will never run out of batteries.
12. Dry Bag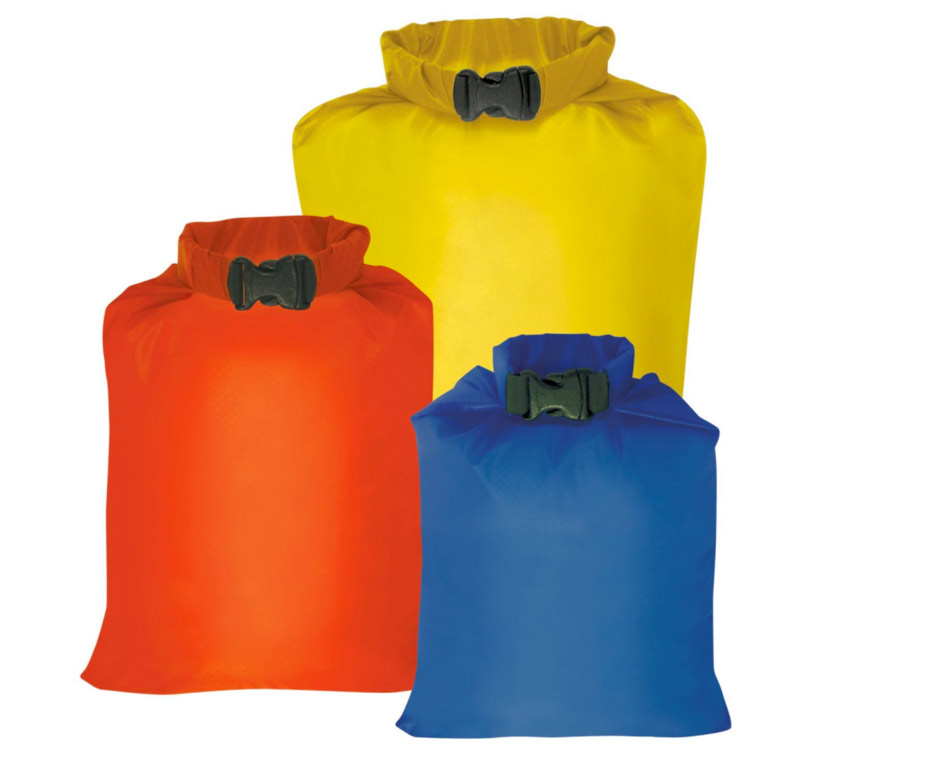 You never know when you might need a dry bag. You could be in a destination that gets hit by a monsoon or just a bad bout of rain. You may find you're going on a water adventure or you might end up in a water festival in Thailand or Holi in India. Having a lightweight drybag is always good to have on hand for those moments you want to protect your electronics and valuables.
CAMERAS FOR TRAVEL
Cameras
---
GADGETS & ACCESSORIES
---
Electronics
BAGS & ORGANIZERS
---
Travel Bags and Organizers
BEST TRAVEL GIFTS FOR HER
---
Travel Gifts for Her
BEST TRAVEL GIFTS FOR HIM
---
Travel Gifts for Him
TRAVEL GIFTS FOR WELLNESS
---
Gifts for Wellness
43. Eye Mask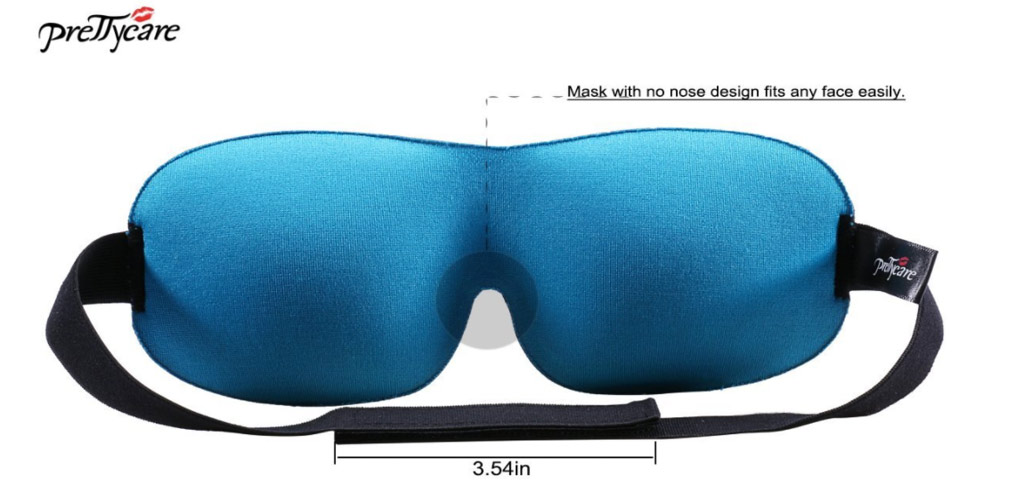 This is the first eye mask that even my husband Dave loves. It's padded and comfortable and it blocks out the light. The wide strap doesn't tangle in your hair and it looks great so you feel stylish as you sleep.
44. Facial Mist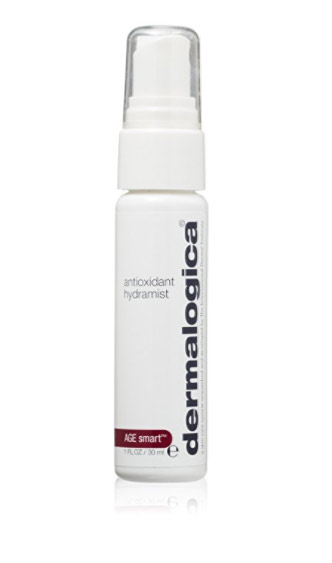 Airplanes make your skin dry. They are not the best environment for health, that's for sure. So drink plenty of water, use your eye mask to sleep and then spritz with Dermalogica's Hydramist. As a former makeup artist for TV, this product was my go-to favorite. It is perfect for sensitive skin with pure ingredients.
45. Collapsible Water Bottle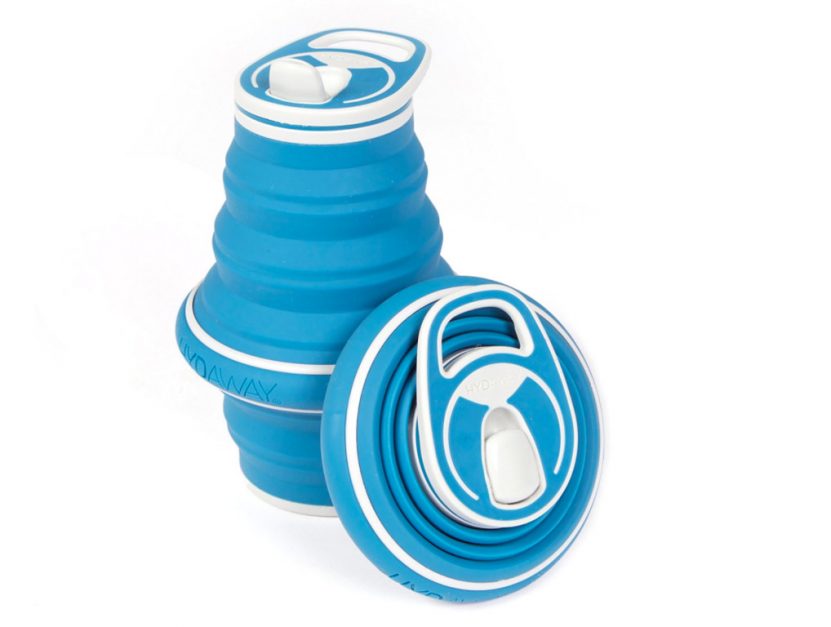 I don't always need to have a water bottle handy, but I do like having one in my luggage should I go out on a hike or have a long day of sightseeing. This water bottle collapses down to the size of a pancake, taking up less space in my luggage.
46. Travel Slippers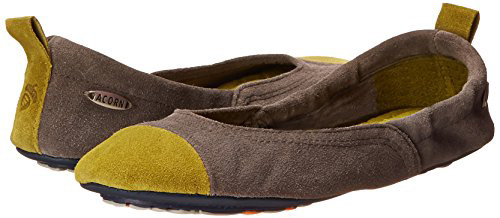 I know that nobody likes to look at people's bare feet when traveling. I was guilty of this in my backpacking days. I used to always travel in flipflops. Now, I care about the people around me and slip into my ballet flats on the flight.
They are comfortable and stylish and I've even worn them out of the airport too. These babies have very good grip and I wore them once walking around Peggy's Cove in Nova Scotia and they held their grip nicely on the rocks.
47. Compression Socks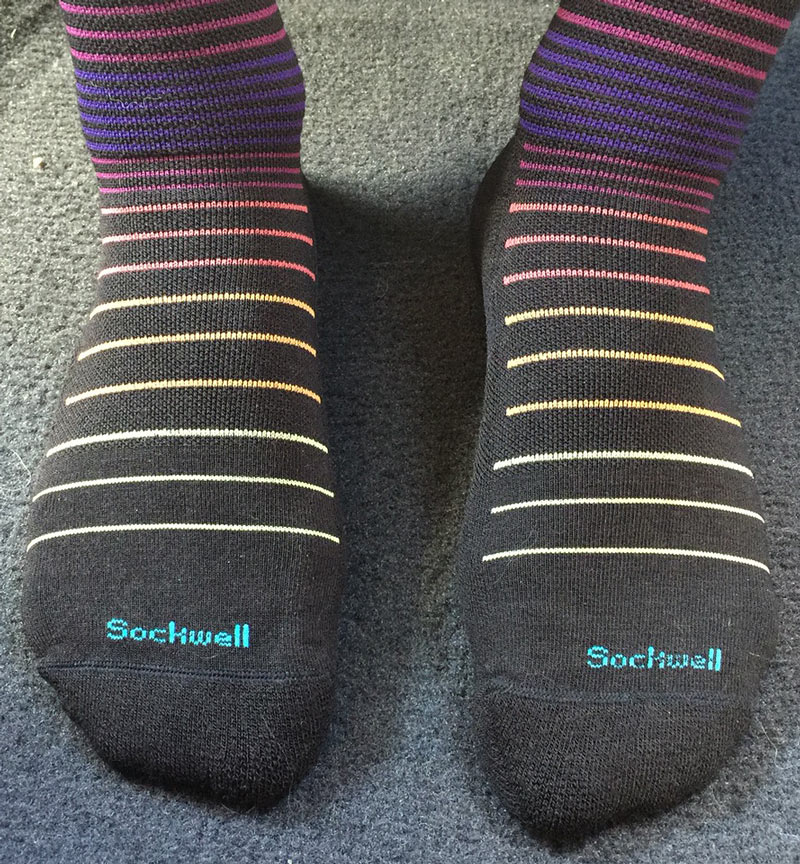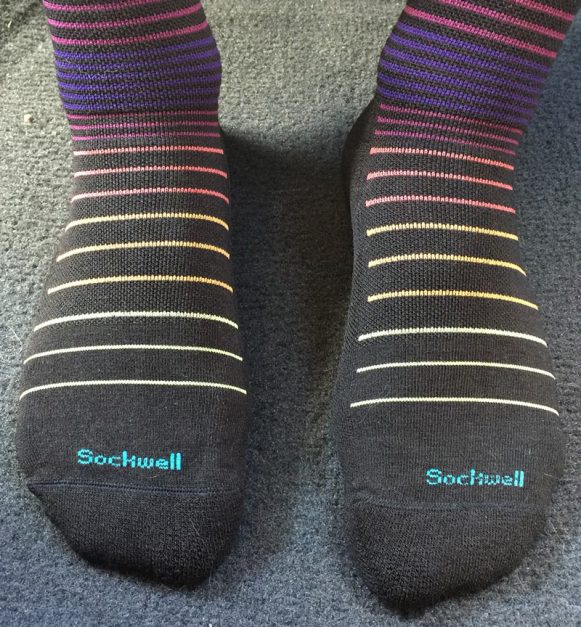 Compression socks help with circulation and leg exhaustion. Compression socks have come a long way.
I tried them once a few years ago and they felt like they were squeezing my legs, my latest pair are so cushiony and cozy.
The merino wool keeps odors away and they feel comfortable on a flight.
48. 
UV Toothbrush Sanitizer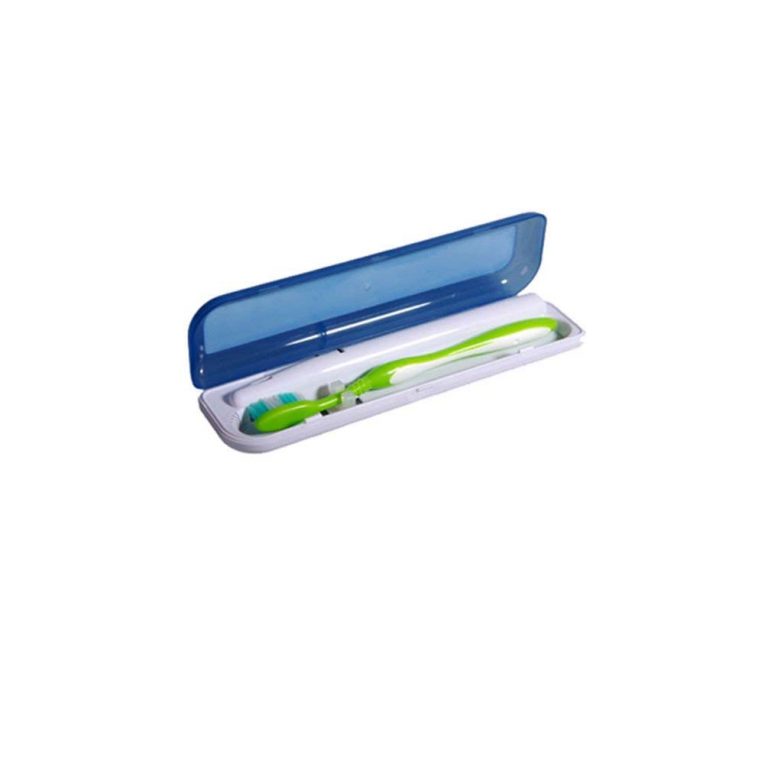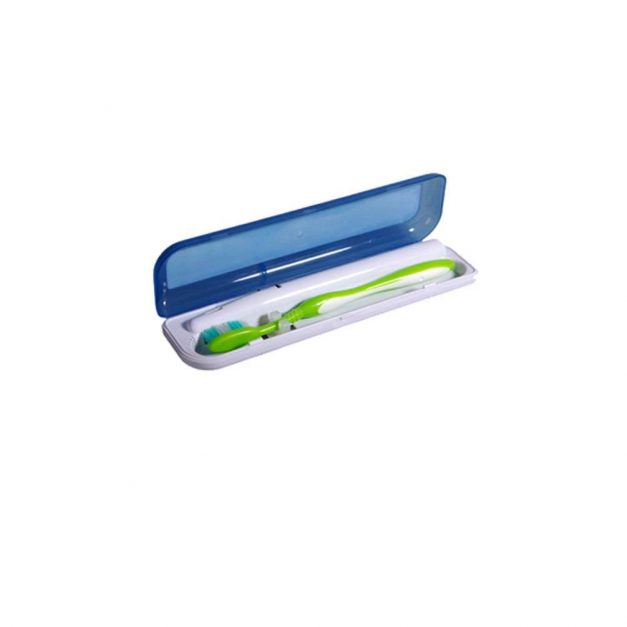 If you are traveling in the backcountry, hostels or anywhere where you use a shared bathroom then this will give you some piece of mind. It will keep your toothbrush nice and sanitary. It kills 99.9% of bacteria and viruses, which sure sounds good when camping.
49. 
The Trtl Travel Pillow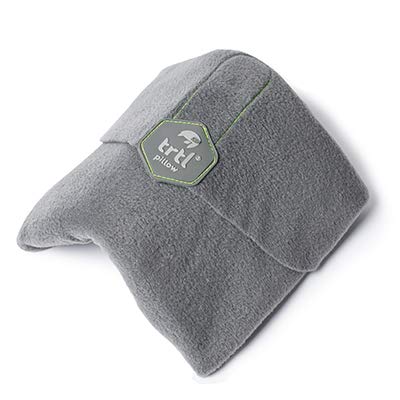 Sleeping on planes can be a pain in the neck (See what I did there?). But with the Trtl Neck pillow, those days are gone. This is the Cadillac of all neck pillows.
It is scientifically proven to support your neck and aid sleep. Trust me, it works!
Buy your Trtl Neck Pillow Now for only 29.99
50. 
Leather Cord Taco/Organizer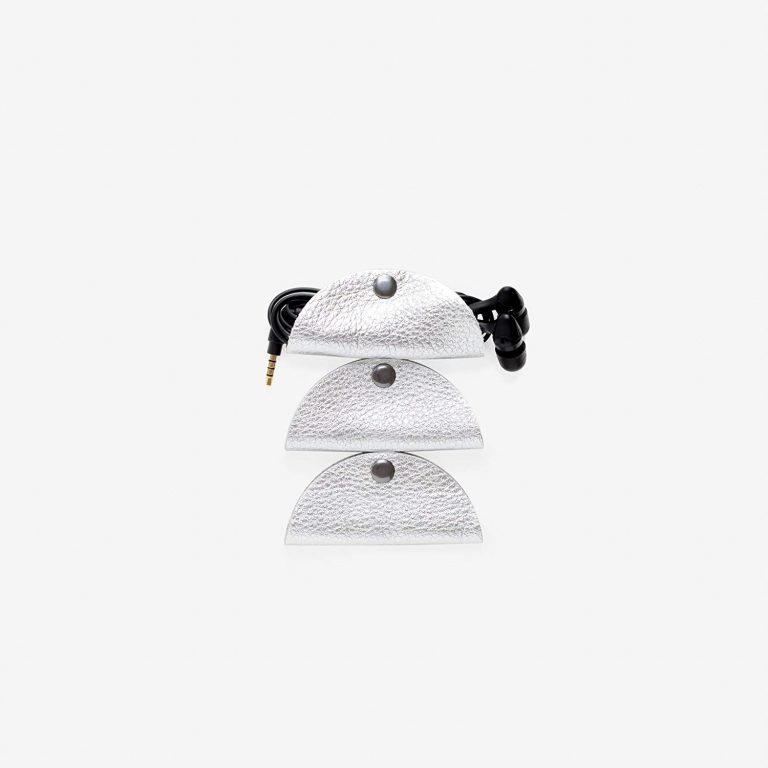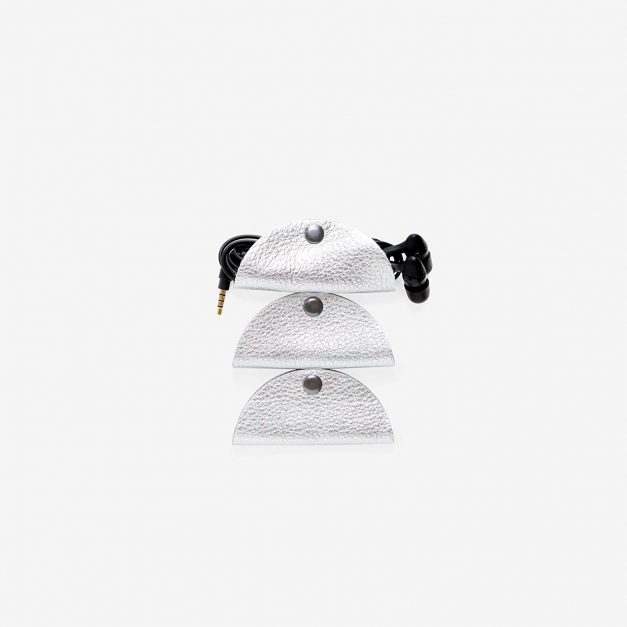 Keeping you cords and headphones organized will make life a whole lot easier. If you travel with a ton of chargers like we do this is the perfect gift. It keeps them neat and easy to find when you are digging around in your bag on the plane
Get your Leather Cord Organizers here!
51. National Geographic  The Covers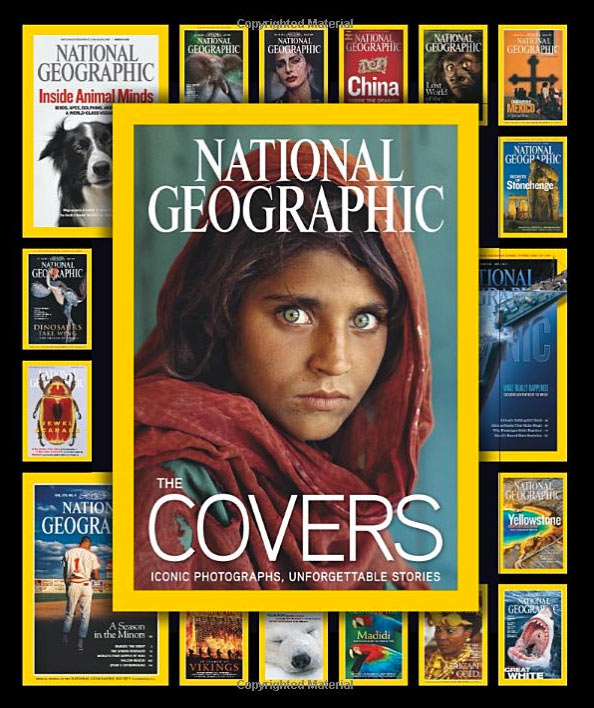 Nothing sparks wanderlust more than looking through National Geographic. It's the covers that always captured my attention and this book rounds up the most iconic photographs from the magazine's history.
52. National Geographic Atlas of the World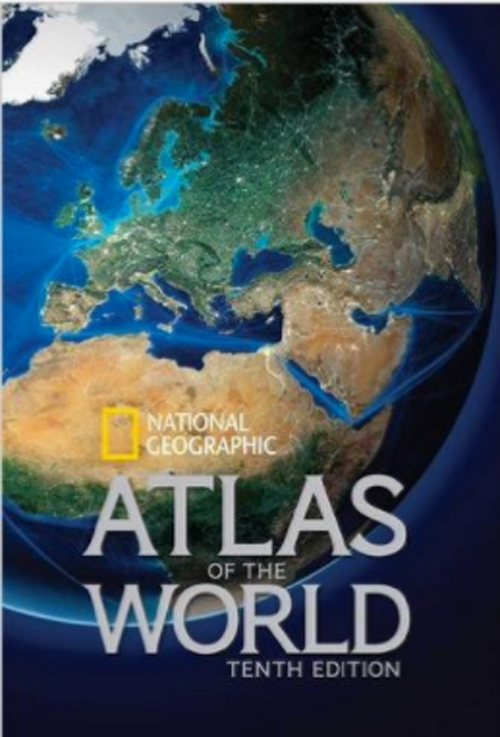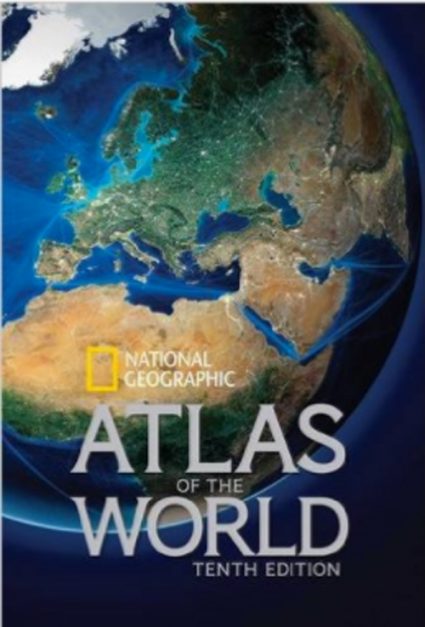 Sure you could just Google it, but isn't having a book filled with maps and information sitting on your coffee table more exciting than opening up your laptop.
Who better to show you the world than National Geographic?
53. Lonely Planet's Best in Travel
What's hot for 2018? Lonely Planet puts out their best picks for travel each year. I'll give you a hint what's number 1, It has deserts and mountains and in South America.
54. Travel Journal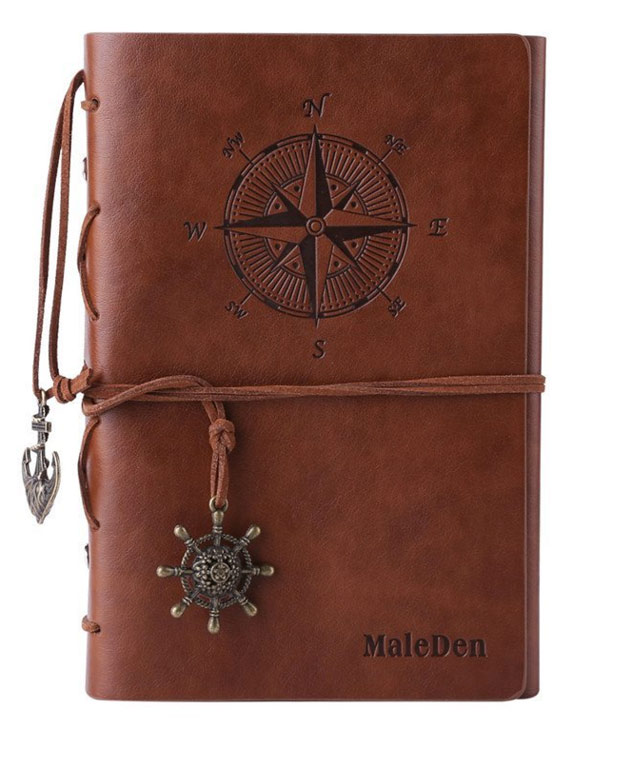 People may have their noses in their smartphones, but nothing connects you more to the moment than taking out a pen and paper and writing about your experience. I love a flexible elegant journal and this one caught my eye.
I'm not a fan of the stiff moleskin journals, give me a fancy journal any day like this MaleDen journal on Amazon.  
back to top
55. Ultimate Journeys for Two: Extraordinary Destinations on Every Continent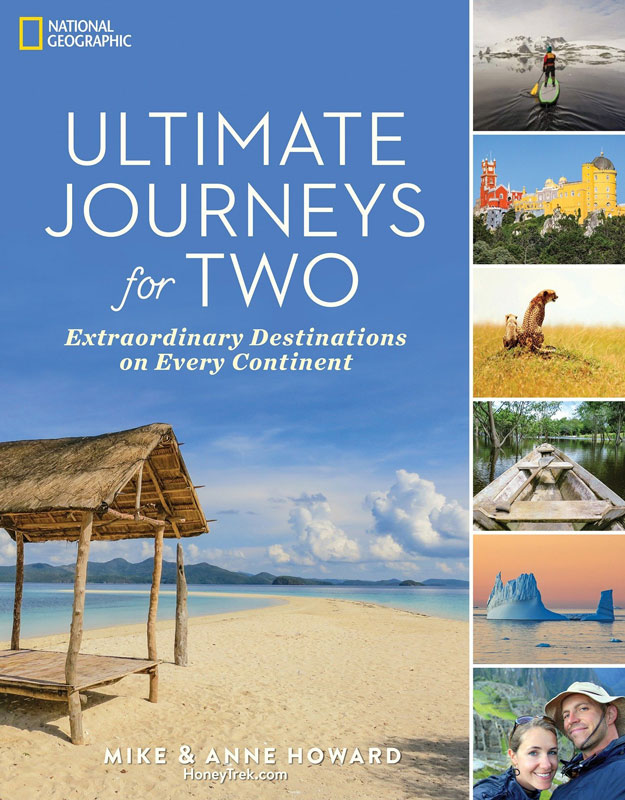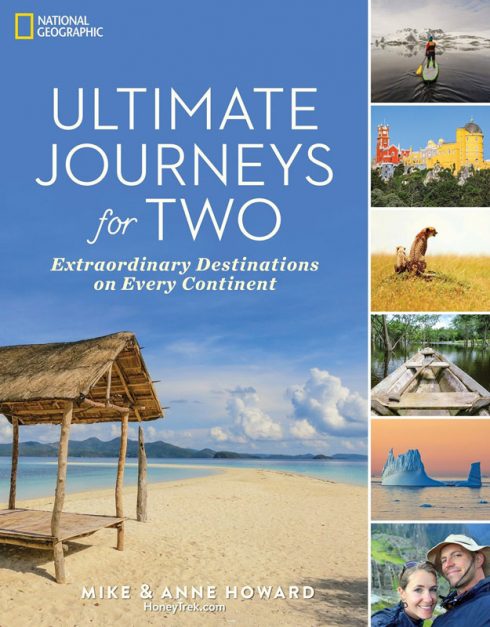 Our friends Mike and Anne partnered with National Geographic to pen this great book about adventures for two. It is a bonus that we wrote one chapter too 🙂 Make sure you get your copy. It makes a great conversation starter or coffee table book!
Buy it today on Amazon for less than $16.
Do you have suggestions some great gifts for travelers? We'd love to hear, leave them in the comments below. 
Global Sim Card
When traveling abroad everyone wants to stay connected. If you have a loved one going on vacation, give them a SIM Sticker that they can attach to their existing phone's SIM card. They never have to change SIM cards and can simply and easily activate data once they reach their destination.
Planet D readers receive 50% of the Global SIM Sticker. Use promo DDSave50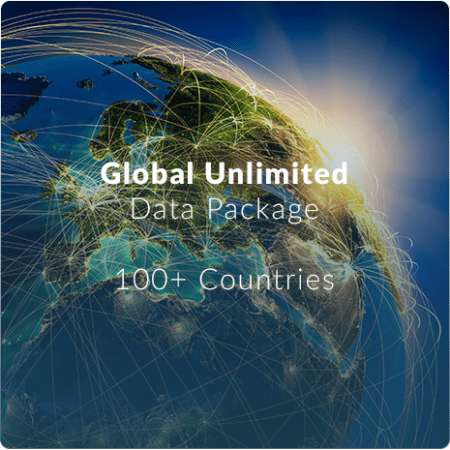 Or, now new customers can buy the Global SIM Sticker or SIM Card along with your choice of data packages all at once! KnowRoaming is now an ideal gift for travelers because you can give the SIM bundled with credit.
Choose the data package that suits them best like a 14 day European unlimited European Data package. Knowroaming prices are competitive and cheaper than most international roaming packages.
Read our review here: KnowRoaming an Easy International data solution
Disclosure: The links above are affiliate links that we have used personally or that you will find additional value for your travels. We receive affiliate commissions, but it's no extra cost to you!