Our best travel safety tips to consider before and during your trip.
A lot of people take time to plan a vacation, but how many people actually plan for potential problems when on vacation?
It's not the most exciting thing to think about when booking a trip, vacations are supposed to be a carefree time to get away from stress.
But you can save yourself a lot of heartaches if something happens by planning in advance and following our tips.
Before Leaving for our Vacation
Planning for a safe and healthy vacation starts before we even leave the country.
Once we have our trip dates booked we have a list of things we do to prepare before we go.
If we follow these steps, it makes for a more relaxing vacation and gives us the tools we need should an emergency occur.
Travel Insurance
The number one thing we always do before traveling is to make sure we have travel insurance.
We call our provider to make sure we have full coverage for the duration of our vacation and talk with them about what we can and cannot do.
If we are rock climbing or scuba diving we take a close look at our policy for any general exclusions as well as definitions of high-risk activities.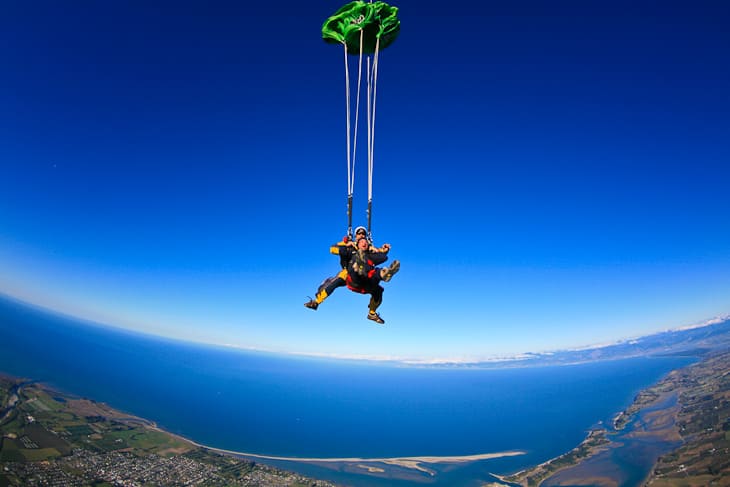 Personally, Dave and I choose to be insured together on one policy, which ends up being more cost effective than two single insurance plans.
Annual Plan vs Single Trip
We also purchase an annual medical plan because we travel more than once a year.
It is more convenient than having to get separate plans for each trip and it saves us money by purchasing one bundle for the year rather than separate plans for each trip.
Even before we travelled for a living, we always bought travel insurance.
If we were crossing the border for a short one-day shopping trip or a month-long backpacking adventure, we'd always make sure we were covered.
Anything can happen at any time no matter how short the trip.
Travel Emergencies Can Happen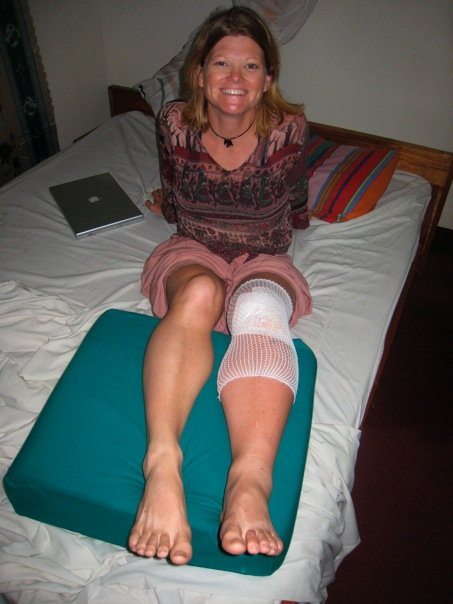 Dave and I have been in a motorcycle accident, I've had a serious blood infection, we've both been violently ill and as you may know, Dave broke his back in the Amazon.
Insurance helped us out in those instances by covering the eligible hospital expenses, prescriptions and even flights home.
But there are many other potential aspects of travel insurance that make it valuable to us when booking a vacation.
Travel insurance may help us with many things like: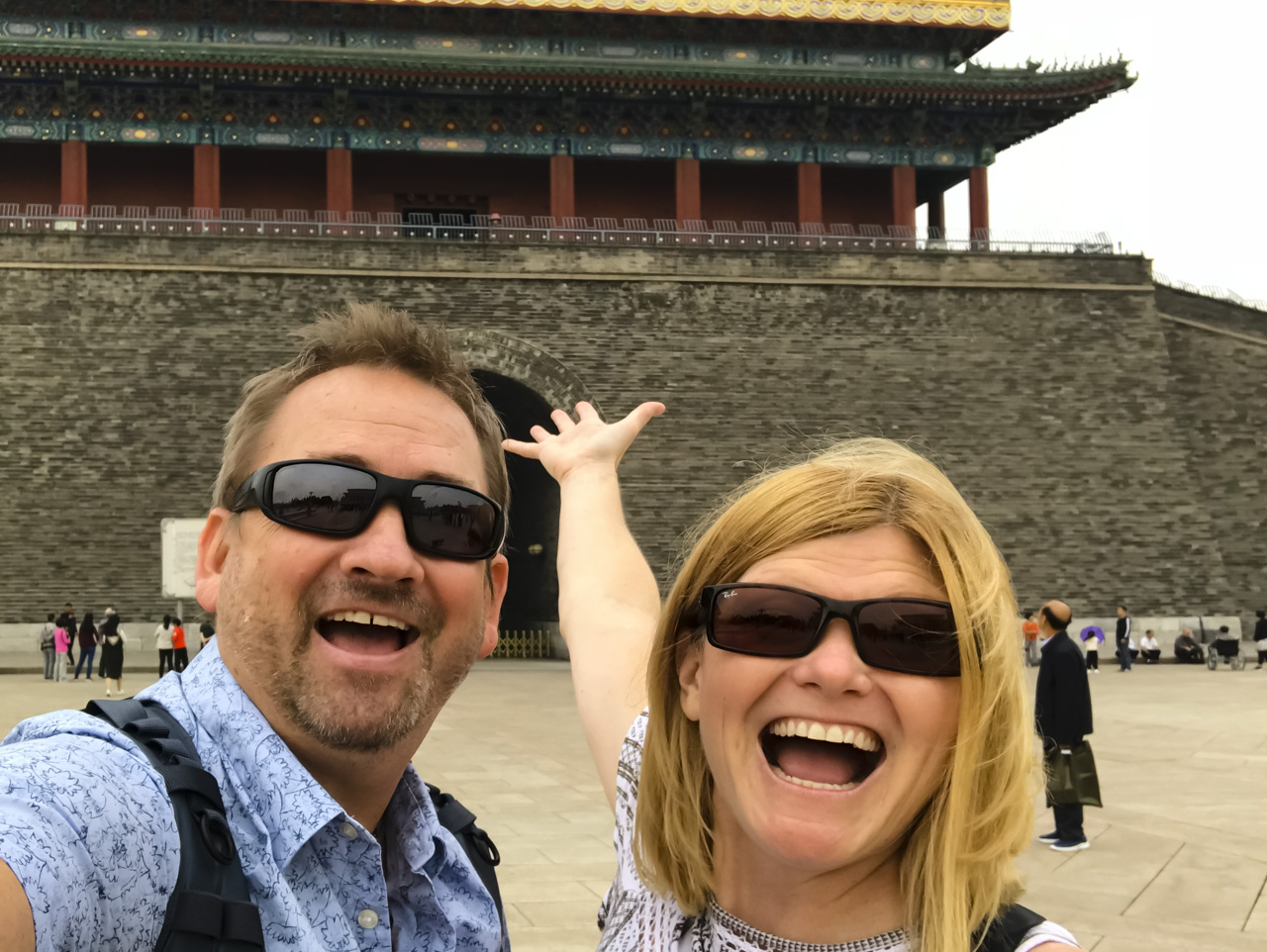 If we need to cancel or delay our trip. Sometimes emergencies happen beyond our control and we can't go on the vacation that we already purchased. Insurance may be able to help us out in certain situations like a sudden and unforeseen medical emergency a fire or flood, burglary, vandalism or natural disaster. (Or like when WOW Air went out of business and left passengers to find their own way home.)
We need emergency dental or become sick or injured during our trip – I have traveled with friends who tripped and broke a tooth and needed an emergency visit to the dentist. My brother broke his arm while on vacation and Dave had second-degree burns on his leg that required several hospital visits in Thailand for them to change the dressing and clean the wound. Without medical insurance, all these circumstances would have cost out of pocket expenses or could have cut the trips short to fly home.
Our luggage is lost or stolen – There is nothing worse than arriving at a destination, without your luggage. Whether our luggage is delayed or lost, we could be reimbursed to the maximum-specified amount for the the damage, loss or theft of our baggage.
Having peace of mind before we step on a plane knowing we will be covered should an emergency arise is the best thing we can do to ensure a safe and happy vacation.
Note:

The government of Canada recommends your travel insurance includes health, life, and disability coverage.

They also suggest if you are flying, you will want to consider flight cancellation, trip interruption, lost luggage, and document replacement.
Phone Your Bank and Credit Cards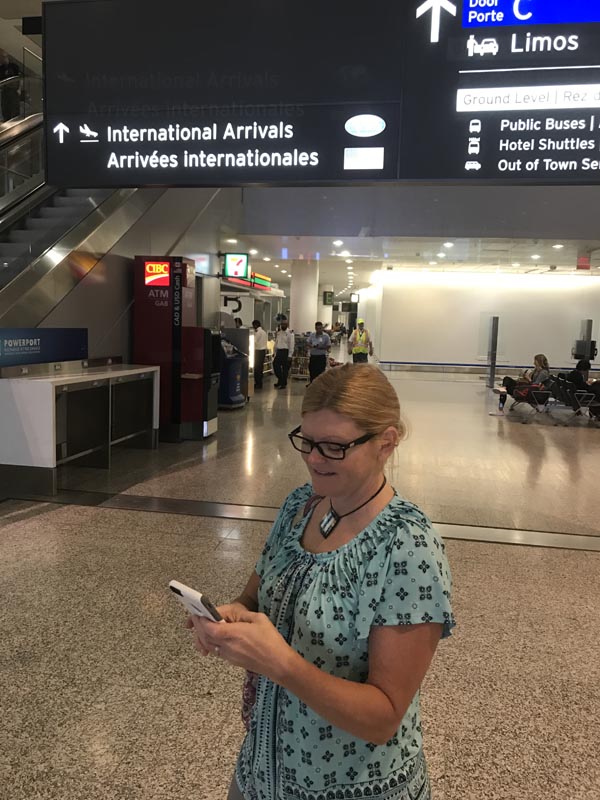 We were recently in Cuba and I forgot to let my bank know that we'd be traveling. While in Havana I went to the ATM to withdraw Cuban pesos and my card didn't work.
I then tried my Visa and it didn't work either.
I thought it was the ATM, but when I got home, I had a message that there was a fraud alert on my cards and my accounts were locked.
It caused us a lot of hassle as we had to try numerous ATMs and different cards.
Luckily, Dave's card worked and we eventually withdrew some pocket money but if it didn't, we could have been out of luck buying anything.
If all our accounts were locked, it could have cost us valuable vacation time having to phone the bank to try to unlock our cards.
Check out a breakdown of the best travel credit cards
Check Travel Advisories
Before booking our trip, we always do a quick search to check travel advisories to see if there are any warnings in the country we are visiting.
In the past, we've made the mistake of not checking. And during one of our travels, we didn't realize that an election was going on that caused violent protests and unrest.
Had we checked the advisory of the country, we would have waited to visit as there were several deaths and arrests.
Luckily we weren't affected, (although we did see a military convoy of tanks drive by to arrest the opposition and his followers). It was a very unsettling experience.
It's always good to know what type of situation you are going into so check advisories for hurricane season and weather, volcanic activity, war or disease outbreaks.
In Canada, we check the Canadian Government travel advisories and we also check the U.S. State Department before choosing our destination.
Social Media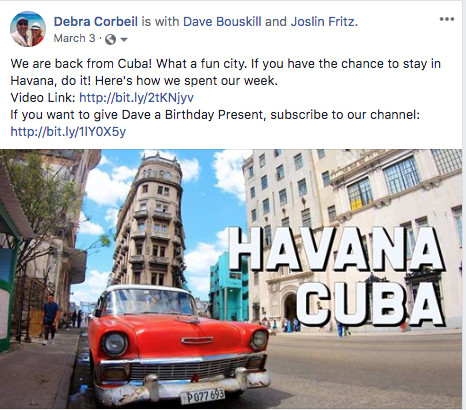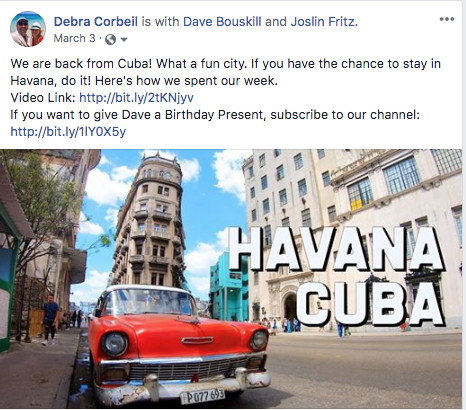 I know people are really excited when going on vacation and want to tell all their friends, but letting everyone know online that you are going to be out of town is an invitation to be robbed.
If you really feel the need to brag about your amazing vacation, wait until you get home.
Dave and I rarely post social media in real-time.
We don't want people to know where we are at any given moment and we don't want people to know when we're not in our home.
So, save the photo-sharing until you return.
Stop Mail and Newspaper Delivery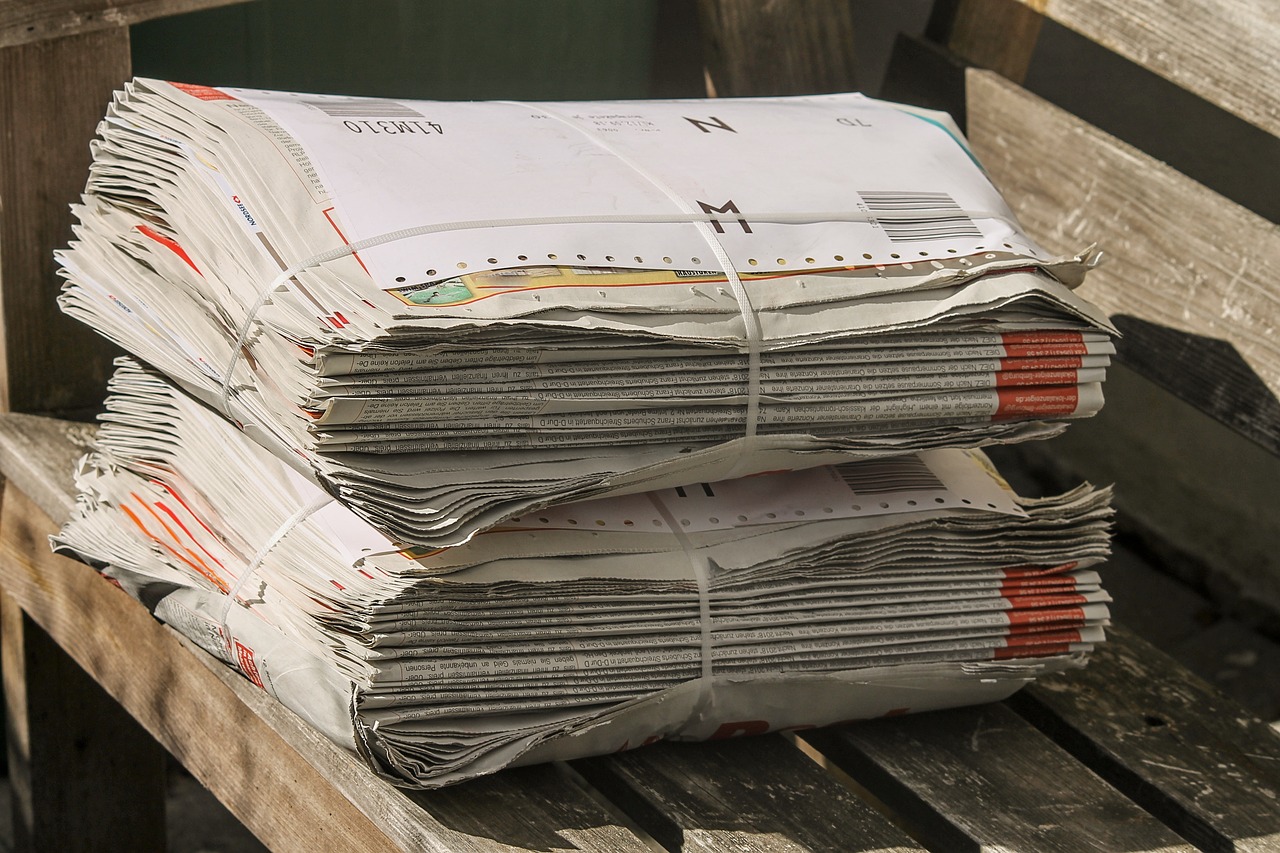 If you live in a house, nothing says "we're not home" more than a pile of newspapers, It's a simple phone call to stop mail and newspaper delivery while you are away.
Get to know your neighbours and ask them to pick up any flyers that are left at the front door.
Flyers are the one thing we haven't been able to figure out how to stop coming in, so it's good to have a friendly neighbour keep an eye out.
Put Timers on Lights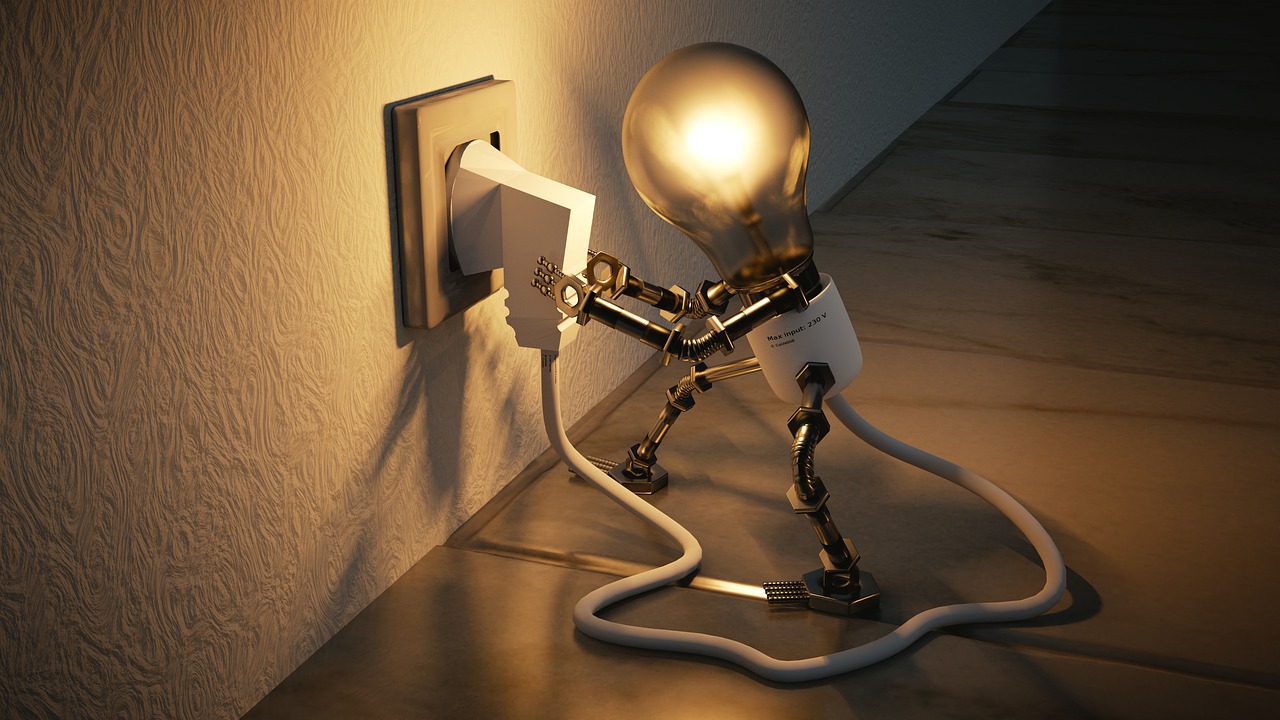 We are big fans of putting timers on lights to make people believe someone is home.
When we had our house, we had a timer set to turn on our outside lights in the evening.
We had a couple of lights set up inside too and we set the timers to turn on our indoor lights from 7 – 11 pm.
They can be bought at Walmart, Home Depot or Canadian Tire for peanuts and it could save a break in.
Get Proper Vaccines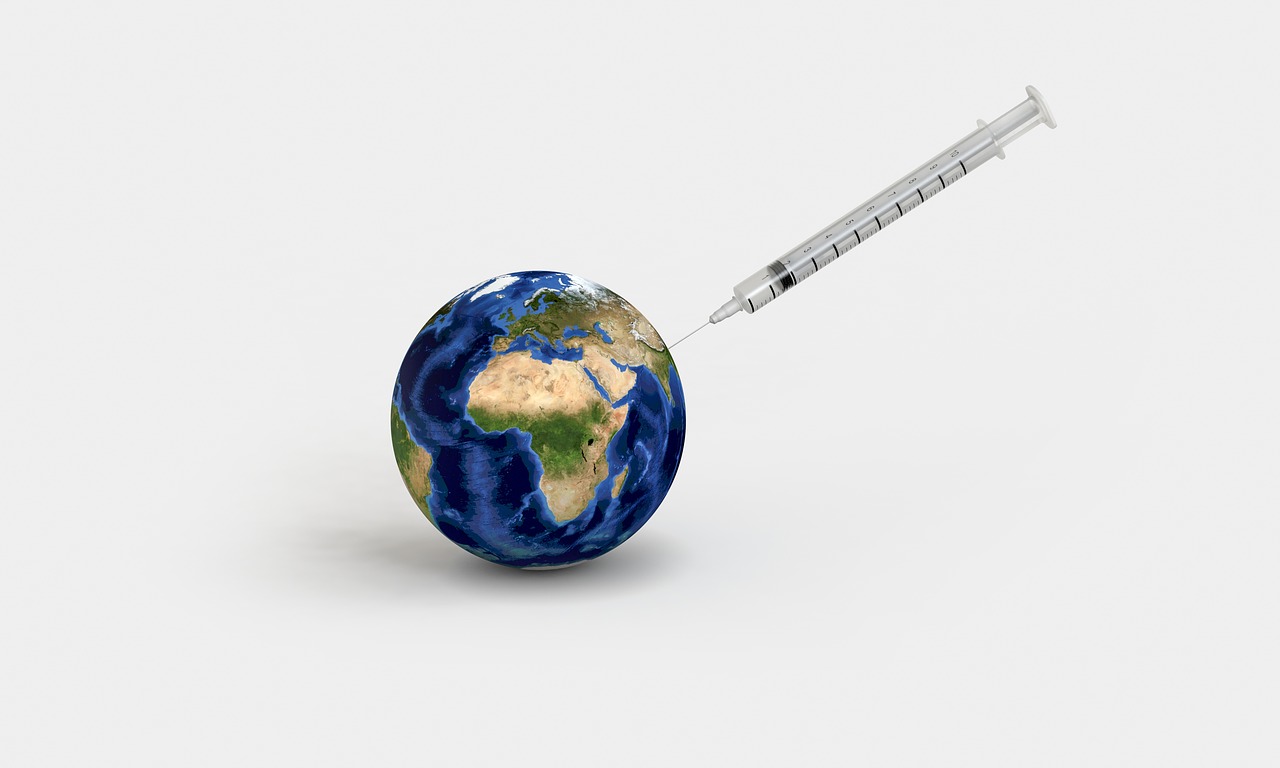 If we are going somewhere exotic, we do our research to see what vaccines we need well in advance. Some vaccines can take weeks or months to get the sequence of shots needed.
There are many life-threatening diseases that can be contracted in certain parts of the world where a vaccine could save our life.
Depending on where we are traveling, we may need vaccines for typhoid, yellow fever, cholera, Japanese Encephalitis and more.
Countries, where Yellow Fever is a risk, won't even let us in if we don't have our Yellow Fever vaccine certificate and it is always good to have Hepatitis A & B wherever we go.
We check our vaccines regularly to make sure they are up to date so we can make sure to stay healthy.
There is a lot of information online, but we typically go to a travel clinic to see a doctor who specializes in travel disease so we know exactly what we need.
Safe Travel During the Trip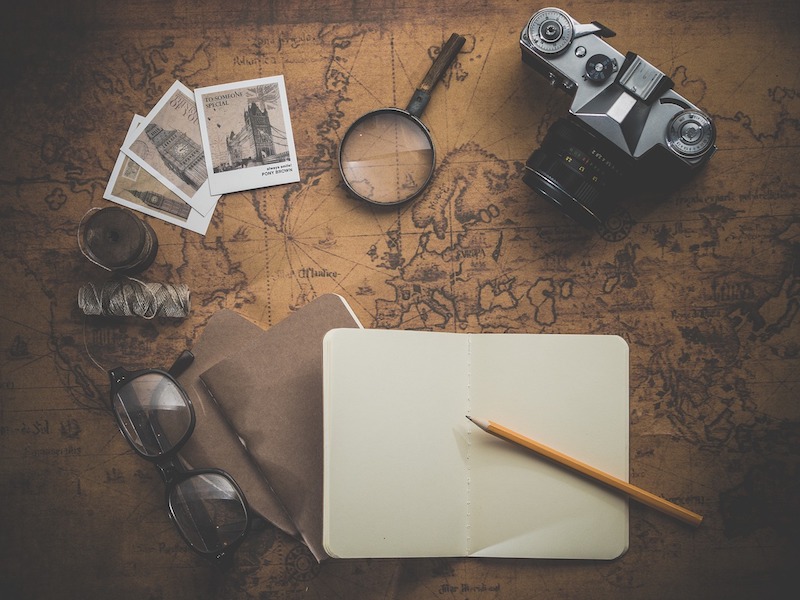 Image by Dariusz Sankowski from Pixabay
Prescriptions and Medications
Before we travel, we make sure to fill any prescriptions that we need and pack them in our carryon bag.
We never check prescription medication in our luggage and always make sure we have it on us, with a copy of our prescription.
Money and Credit Cards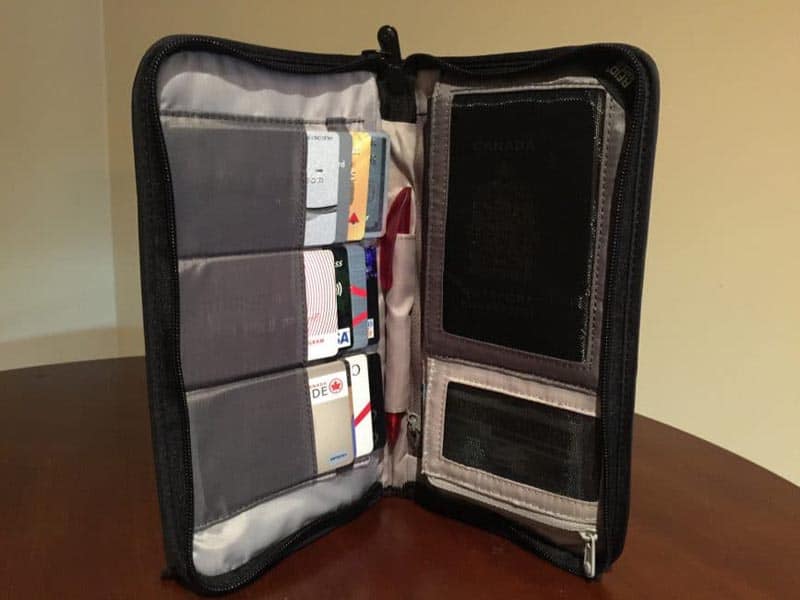 Dave and I always split up our money and credit cards should one of us get robbed. If we have everything in one bag, we're out of luck should a bag be stolen.
We like to spread credit cards around our bags so we always have a back-up plan.
Plus, when we are at our destination, we only carry a small amount of cash with us and we only have one or two credit cards on us when we go out.
We made the mistake once of having me carry everything and Dave and I were separated on a train in Switzerland. He got stuck on the train when the doors closed and ended up going to an abandoned station.
He didn't have a cell phone, money or even his wallet. I had everything.
He had to wander around the station and get back on the train without a ticket praying that nobody stopped him.
I had no way of knowing when or how he'd get back and the entire ordeal took more than an hour until we were united.
We never put all our money and credit cards in one place again.
We felt that Switzerland was safe, and we were only going direct from the hotel to the airport, so we thought we'd be fine having everything in one bag. Boy were we wrong.
Over the Shoulder Bag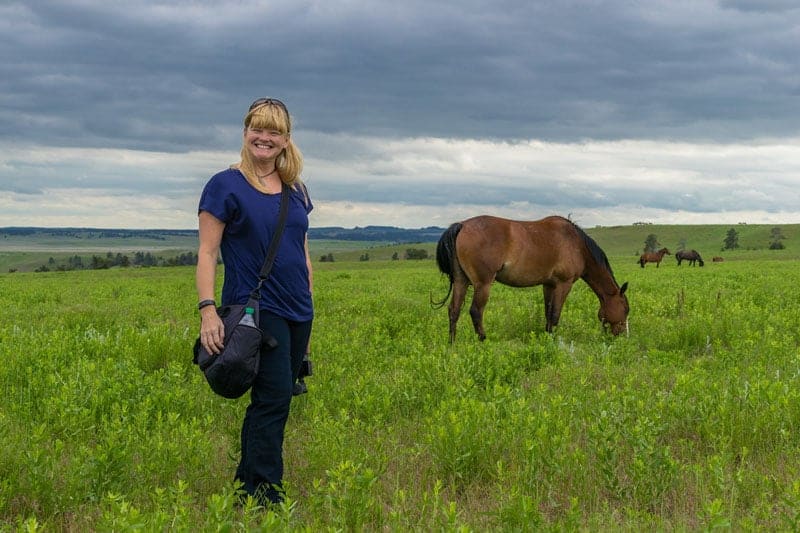 My travel day bag is an over the shoulder bag that is nearly impossible to snatch.
I really like the Pacsafe brand because there are several security measures like locking zippers and a slash-proof strap.
I also like using a Pacsafe wallet because it uses RFID blocking technology.
In today's digital age, you don't have to lose your credit cards to have your information stolen. RFID skimming is becoming more common.
What is RFID skimming? It is a form of theft using wireless transmitters to gain information to your credit and debit card identification chips.
They can decode personal information like your name, address, phone number, and private social insurance and security numbers.
Once somebody has that information, they can do anything from the gain access to your accounts to stealing your identity.
Now that's scary. I use RFID wallets and bags even when at home.
Travel Scams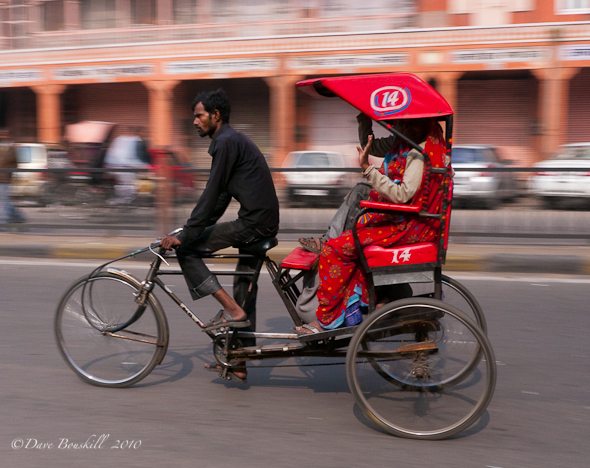 Nothing wrecks a vacation more than getting scammed. The guilt of knowing that you've just been "had" is the worst. We know, we've been there.
We've had a camera stolen in Namibia, we've lost half our money at a shady money exchange in Myanmar.
We've even fallen for a scheme where we bought into a vacation club while traveling in Mexico. Every situation ruined our trip after the fact.
Before we start our vacation, we take a look to see what the main travel scams are in the area.
In Asia, tuk-tuk and Rickshaw drivers are known to scam tourists by offering a cheap trip only to take them to markets and eateries where they get a commission.

In Morocco, sellers tempt you with tea and friendly tips to make you purchase an overly expensive rug. The list goes on and on.
We have an article that rounds them all up at The top Travel Scams Around the World
A few travel scams we keep in mind are: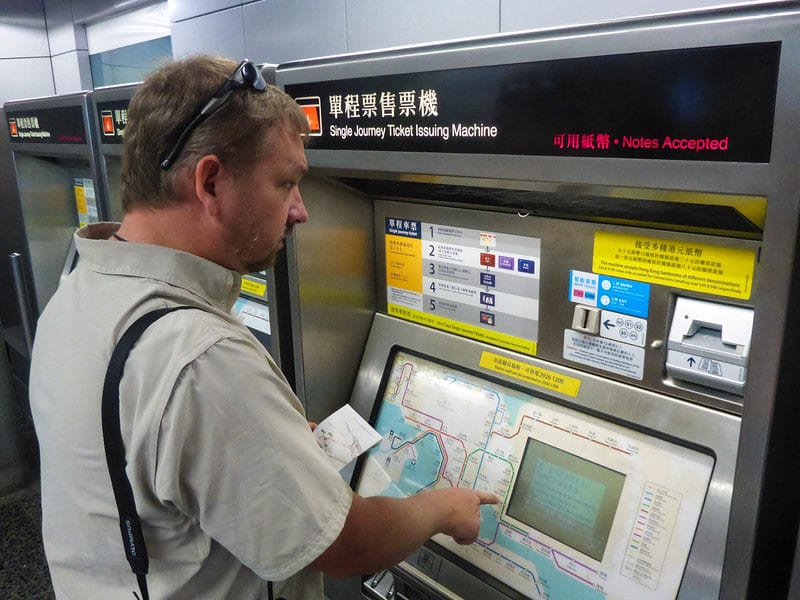 ATMs – When we go to an ATM, we only go to a proper bank. We never use a generic ATM on the side of the road. We look for the national bank and go during business hours. We've been all over the world, and good international banks have menus in English and they have clear signs stating that they take Visa or MasterCard and that they are on the Plus system.
Bag Security – As I said above, an over the shoulder bag that has locking zippers and is difficult to snatch get into will deter pickpockets or theft.
Taxis – When we land at the airport we either have a car hire booked to meet us at arrivals with our name or we go to the official taxi stand to catch a cab into town. We've fallen for the crowds of people asking if we need a ride and ended up going with a shady unlicensed taxi driver that overcharged us and didn't take us to the hotel we wanted. They went to the hotel where they get a commission.
Overly Friendly Locals – We are always wary of locals that are too friendly. The conversation starts off innocent and soon turns into a high-pressure sales pitch. We aren't saying that we aren't open to meeting new people on our travels, but often times a person that is a bit too friendly either wants to take us on a tour somewhere to sell us items for his/her commissions or they lull us into a false sense of security and then scam us out of our money.
The Swarm – We are always aware of crowds on subways or in the streets. Many scam artists use distraction techniques like swarming, bumping into a person or even squirting someone with things like mustard to grab while their partner in crime robs the victim.
When we are aware of the common scams out there, we notice when they are happening and are prepared.
For us, it has been a lesson learned the hard way, we fell for many scams early in our travels.
Foods to Avoid When Traveling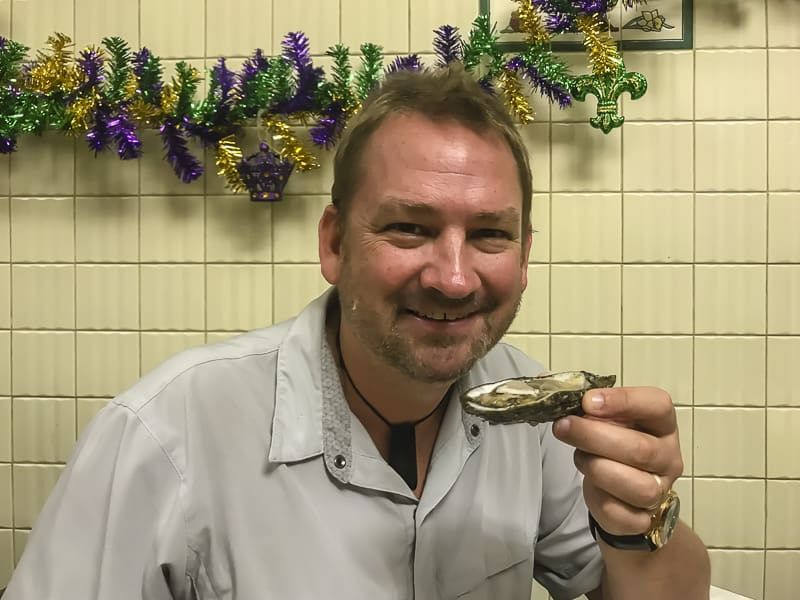 Dave is notorious for ignoring his own food rules and has been violently ill for several days on end. Don't be like Dave, illness can ruin your vacation, but it is very easy to avoid.
We only eat foods that have been cooked or that we can peel. We also avoid foods like lettuce and cut raw fruit.
If we are at a resort, we ask if we can drink the water. If not we drink bottled water. But if most of the time we don't like to contribute to plastic pollution, so we use a Steripen to purify our own tap water. It works great!
We also tend to avoid soups and any food that is prepared. If there are sandwiches that have been sitting out for a while, it's best not to eat them. We only order freshly cooked food.
All that said, we are still adventurous when eating and traveling.
Street food can be an excellent choice if it is freshly barbecued. There is nothing wrong with eating from street vendors if the food is cooked. Usually, the food stalls have very fresh food because it sells fast and is constantly being restocked.
If it is cooked over a flame or deep fried we eat it.
Car Rentals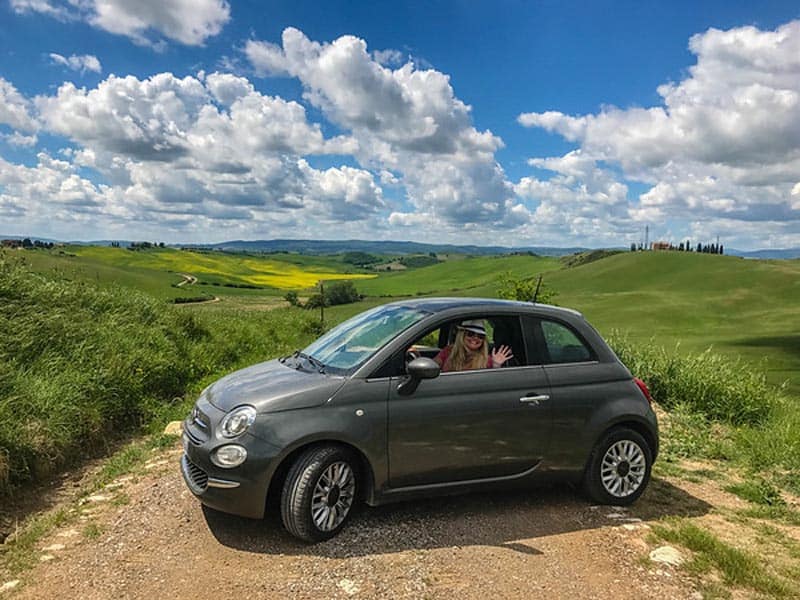 We love renting cars when traveling. It gives us the freedom to go off the beaten track and explore on our own. But when renting a car, it's important to be savvy.
We usually book in advance. Booking a car rental with our flight in a bundle has saved us big time.
Insurance is always a difficult decision. Car rentals are usually quite reasonable, but once you add on their insurance, it can add up quickly.
We use our American Express platinum for our car rentals and they have complete insurance, so we never get extra car insurance.
We also have full insurance on our car at home and that includes car rental insurance as well. But we always call them before we depart to double check that we are covered.
When in New Brunswick last winter, we backed into a pole and dented the bumper. It didn't matter though because we had full coverage with the rental company so we just returned the car and went on our merry own way.
Sometimes having peace of mind can be easier than saving some money. Had we not had coverage, we could have had a huge hassle of going through our insurance to get the damage covered.
When in doubt, we always call our insurance provider or credit card company to ask about all the stipulations.
Rentals – Scooters, Jet Skis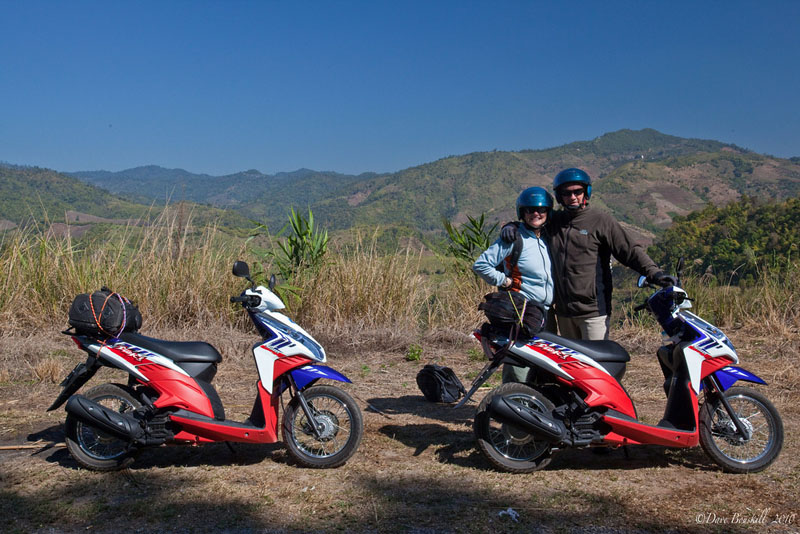 A lot of people tend to rent motor scooters, speed boats, or wave runners on vacation.
But if you don't have experience driving one, or don't have the appropriate international permit or local license, we don't do it.
We were in a motorcycle accident in Thailand years ago when renting a scooter. We thought we could handle it, but we crashed.
When we first arrived, we noticed a lot of tourists covered in bandages. We thought there must be coral reef break or something on the island, but we soon learned that everyone rents a scooter and most people crash.
We have since gotten our motorcycle license and learned how to drive a bike properly.
When we've driven jet skis or speed boats we do it on a tour with a professional leading the way who gave us a lesson on how to drive it properly.
Just because we are on vacation, it doesn't mean we are invincible, so we take the same precautions we do at home.
Learn from Our Mistakes
It was years of trial and error that helped us finally learn our lesson to have safe and healthy travels.
Now that we follow these rules, we usually have a safe and healthy trip. Or at least we are prepared when emergencies do happen.
Enjoy this article? Save to Pinterest to use for future reference.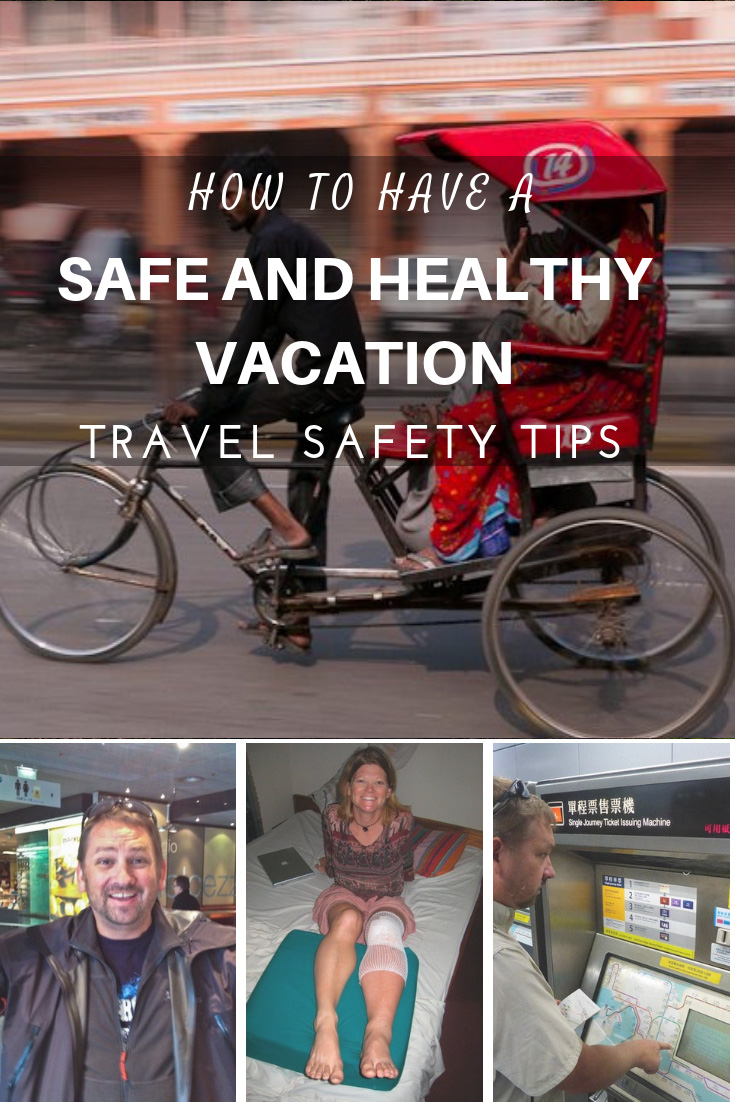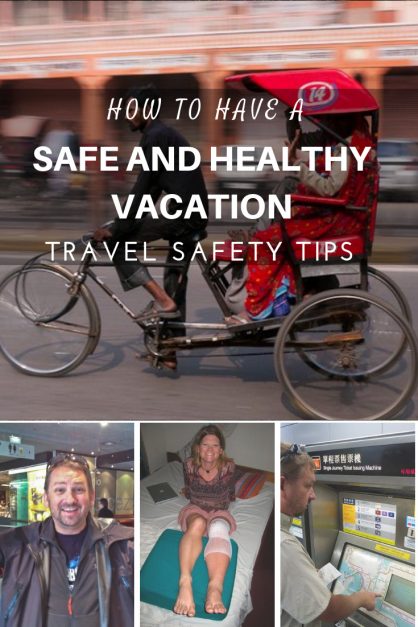 Read More:
Travel Safer with Personal Safety Products