Travel apps have become an essential part of helping travelers do everything from booking accommodation to managing their itineraries
We've had seamless conversations in China through language apps, we've booked hotels on the go during a road trip through Italy, and we've found fast and cheap ways to get from the airport around using our iPhones.
Click on the links below to go directly to the travel apps you'd like to view.
Best Apps for Travel – 2020
There are thousands of apps for travel on the market and it can be confusing deciding which one to download.
These are the apps we keep in our smart phones and use on a regular basis.
Best App for Travel
1. TripIt Pro
TripIt is a travel organizer to help us with all our upcoming travel itineraries.
It keeps all our travel details like flights, hotels and train bookings in one place.
This app helps us keep our travels organized.
Free Version
When we link our email address to TripIt, it automatically imports all travel plans from our inbox.
TripIt stores all our confirmation numbers, contact information, and reservations in one handy itinerary.
We can check it anytime. And we even get email alerts about upcoming travel plans.
Our master itinerary has all our confirmation numbers, reservations, contact information, and direction, in one spot.
TripIt also synchs our travel plans to our calendar
Cost: Free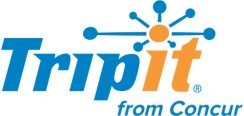 Pro Version
Real Time Updates – It sends real-time updates for flight delays and gate changes.
Seat Tracker – Allows us to keep an eye out for better seats or upgrades.
Rewards – Tracks our rewards programs.
International Travel Tools – Telsl us what language, currency exchange and even electricity sockets and plugs to use in our destination.
Lets us know when we can check in for our flight.
We can also set an alert for what time to leave our hotel or house. TripIt lets us know how early we should be at the airport and how long we need to get there.
It even gives us our baggage claim details.
With TripIt Pro, we have access to the Roam to Rio and Lounge Buddy apps. (more on these apps below)
Cost: $49 per year – Google Play / App Store
Read our Tripit Review here.
2. Priority Pass
If you fly a lot, you know how important a break from the noise and chaos at the airport can be.
We try to fly Star Alliance as much as we can to maintain our gold status, but that is becoming harder to achieve.
So, we enrolled in Priority Pass giving us access to lounges without having to have status with an airline alliance.
With Priority Pass we have access to 1300 airport lounges around the world and the app helps us find where they are and what terminal to find them in.
We've noticed that Priority Pass lounges are often better than the regular airline lounges.
Cost: Varies Check out their website
Standard packages start at $99. With this you will have to pay $32 per visit.
$299 – 10 Free Visits and $429 unlimited free visits.
Side note: We get Priority Pass included with our American Express Platinum Card fee $699 CAD per year.
Many travel credit cards offer this as a perk including Chase Sapphire in the US.
3. LoungeBuddy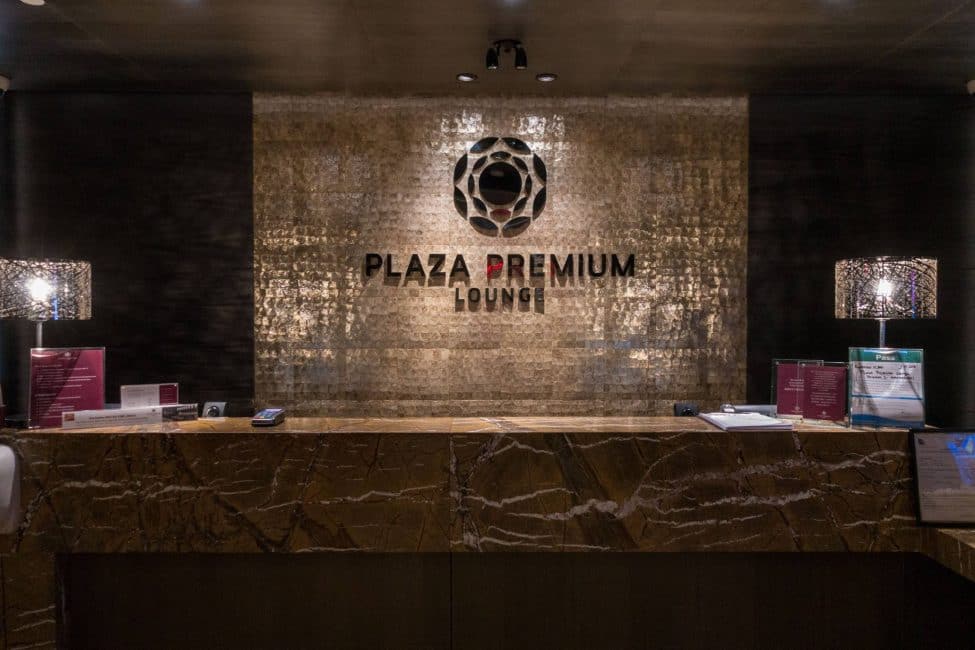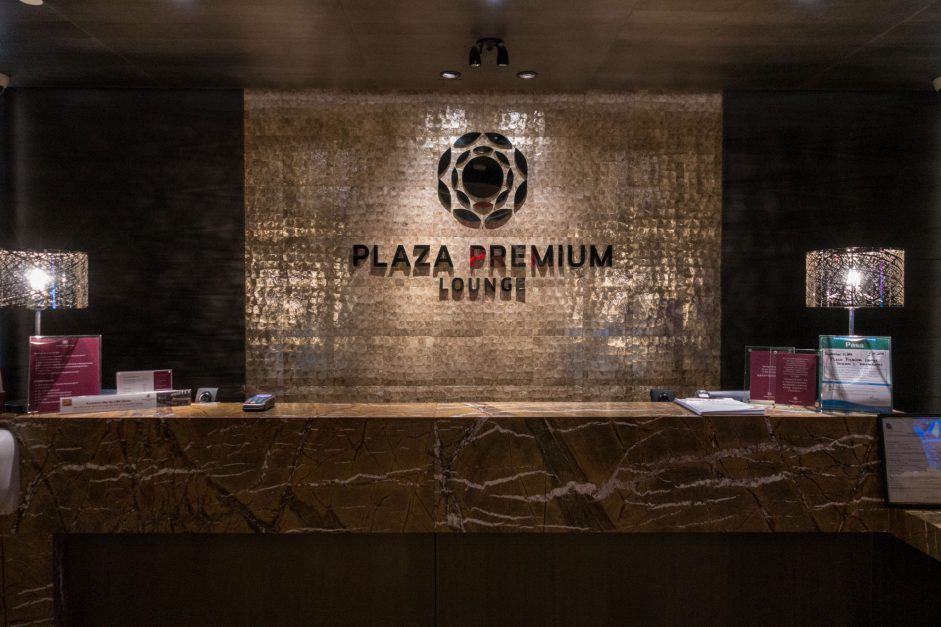 If you don't want to pay the annual fee for Priority Pass or the cost of the AMEX credit cars, the Lounge Buddy app is a great option.
LoungeBuddy lets you know what lounges you can access for a fee if you do not have a membership to a lounge.
It gives the rates and you can even book in advance up to two months in advance.
It lets us know about Priority Pass and Star Alliance too.
Cost: Free for the app
It gives you information on how much to enter a lounge.
You can buy access to a lounge for as low as $25 USD. (depending on the destination)
4. Hopper
Hopper is an app that keeps an eye on fares and gives price predictions for upcoming flights.
That way we'll be able to know if we should buy now or wait for better deals.
This is an app we only recently discovered. I have an alert going right now for a flight to Brisbane for my parents.
I thought it would be best to buy the flight sooner than later, but Hopper has told me that the price is expected to drop over the next 6 months.
And that prices will rise as of April, so I have the winter to keep an eye out for flights.
It does the same for hotels.
Cost: Free at Google Play or App Store
5. HotelTonight
Dave and I are notorious for not planning well. We often wing it, especially on a road trip.
I can't tell you how many times we've gotten to our destination without having a place to stay.
For last-minute hotel stays, HotelTonight finds empty rooms and offers discounts to travelers needing to book right now.
Hotels would rather sell a night at a discounted rate than leave a room empty. So if you are flexible and willing to take a chance (or are completely disorganized like us, this is a great choice)!
Cost: Free at Google Play / App Store
6. XE Currency Converter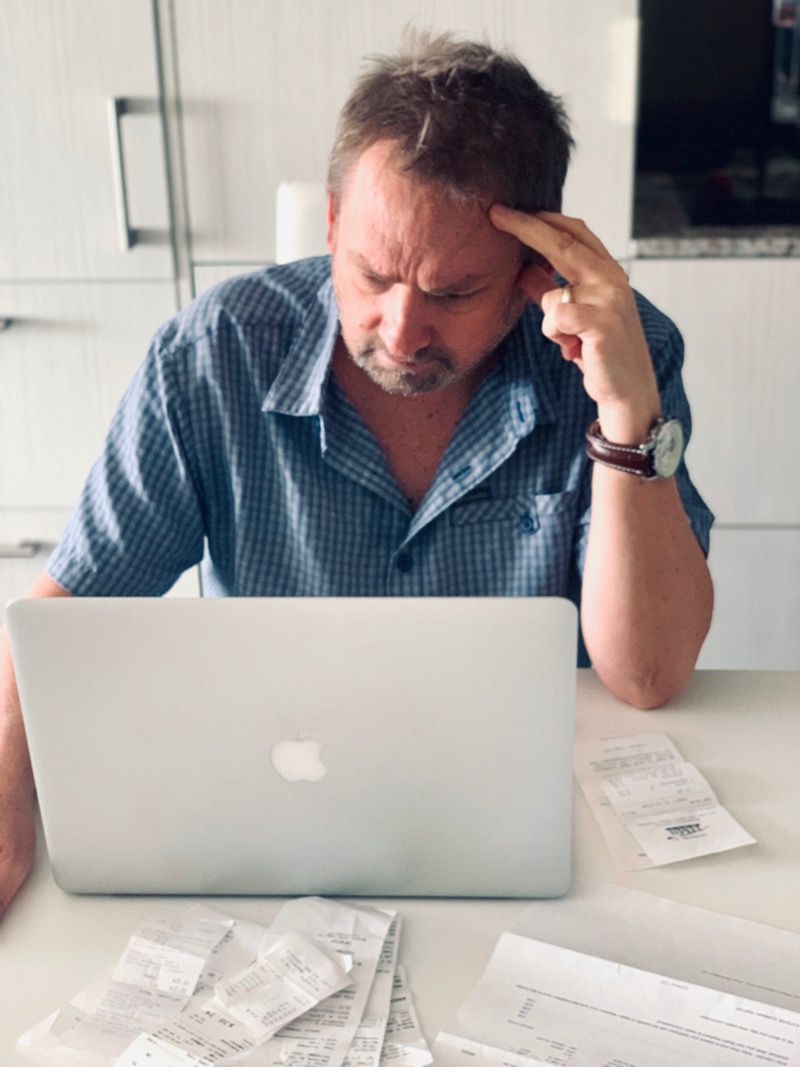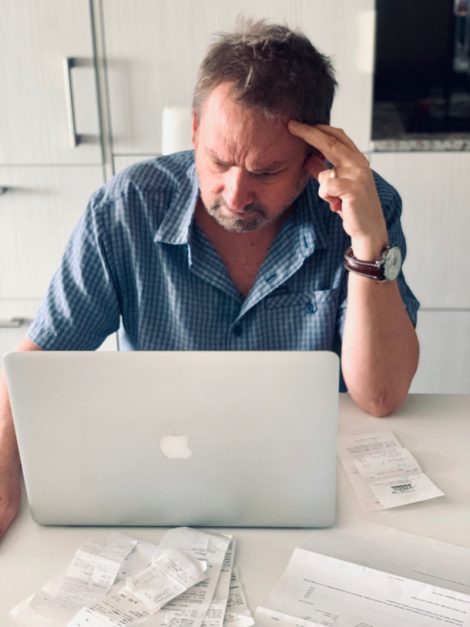 When traveling, currency exchange can be overwhelming; especially when we are bartering at a market or dealing with a high-pressure sale.
A deal may sound cheap in a foreign currency, but once we figure it out on a calculator, we realize it's not a good price at all.
That's why we have the XE Currency Converter on our phone to easily check prices. We've tossed aside the calculator and instead punch the price into our converter to see the exact exchange.
It's super easy to use.
We put the country currency we are visiting at the top of our list and then when we are shopping, dining out or looking at prices of hotels, we just punch in the price in that currency and it tells us what it is in Canadian.
If we are traveling multiple counties at a time, we keep Canada at the top and have the other currencies in a list below.
7. IronSocket VPN
A VPN is a must-have app for places like China where websites like Google, Facebook and Instagram are blocked.
A VPN gets around most internet censorship.
But it is also a good idea to have a VPN when doing any banking or transactions online.
It's easy for people to steal information on public WiFi, and VPNs make it more difficult.
We've been using IronSocket for years and it has always worked wherever we've gone.
Cost: $4 per month
8. Apple Pay
We have always been Mac users and our iPhone pretty much has everything we need for all our travels and bookings.
Don't forget to set up Apple Pay when traveling. Maybe North America isn't quite up to speed yet, but a lot of the world is using it!
Use Apple Pay on your iPhone to conveniently pay without fumbling for your physical payment card.
Here's how to easily set it up on all your devices.
Communication Apps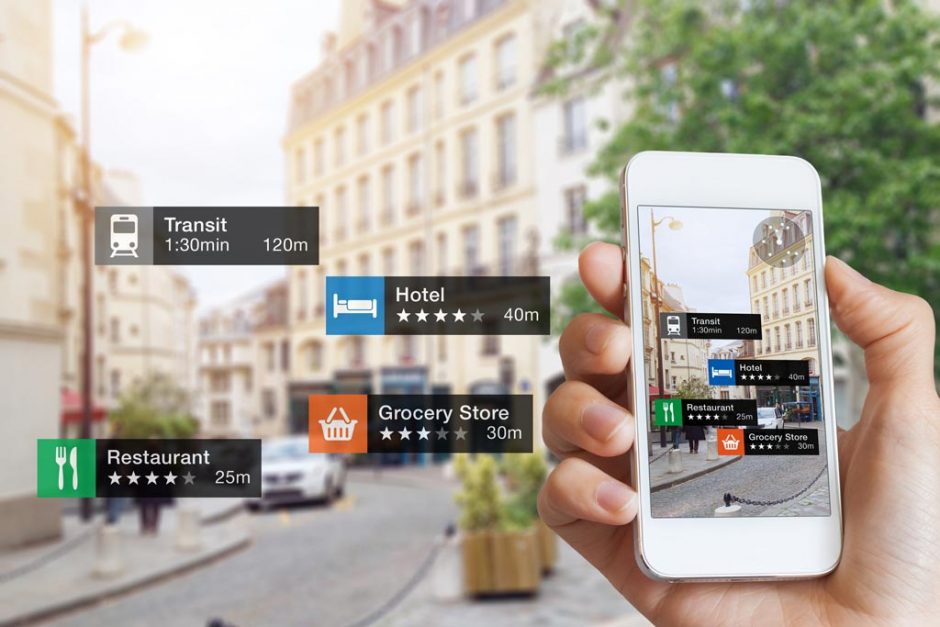 9. KnowRoaming
International data and roaming can be a pain and cause a lot of stress and added expense when traveling.
That's why we use KnowRoaming. It's a SIM Sticker that goes onto our existing SIM card that we use with our home phone network and then when we are traveling, we implement the app.
It never affects our home phone plan and it remains dormant until we decide to use it.
When we land in a new country, we turn on the app and activate the plan that we want.
Prices are usually $3.99 per day (less in the US and we can get longer or fixed plans for our travels.
We keep $50 on our app at all times, and then once we land at an airport, we activate it and buy the data we need for the duration of our trip.
It can be as low as $7.99 for an entire week of unlimited data.
Cost: $9.99 for Global Sim Card $29.99 for SIM Sticker. Data: Pay as you go. Starting at $3.99 per day.
Use code DDSave50 for 50% off at checkout. Read our review here.
10. Google Translate
Google Translate is an excellent language app with many more features than translating text.
It has been a lifesaver in countries that use Chinese and Japanese characters, or Cyrillic writing.
There are a lot of other language apps trying to enter the market, but Google really has it all covered.
Translating Text
With Google Translate open, we have put the app on live view and line up text to our camera to read menus and signs in a foreign language.
It instantly translates foreign languages and even Chinese characters to English, so we know what we are reading.
We have had full conversations with people using Google Translate.
We speak into the app and then it translates it from English to another language and they can then read what we have asked in their language.
Google Translate is making our travels much easier than ever.
Cost: Free at Google Play
11. WhatsApp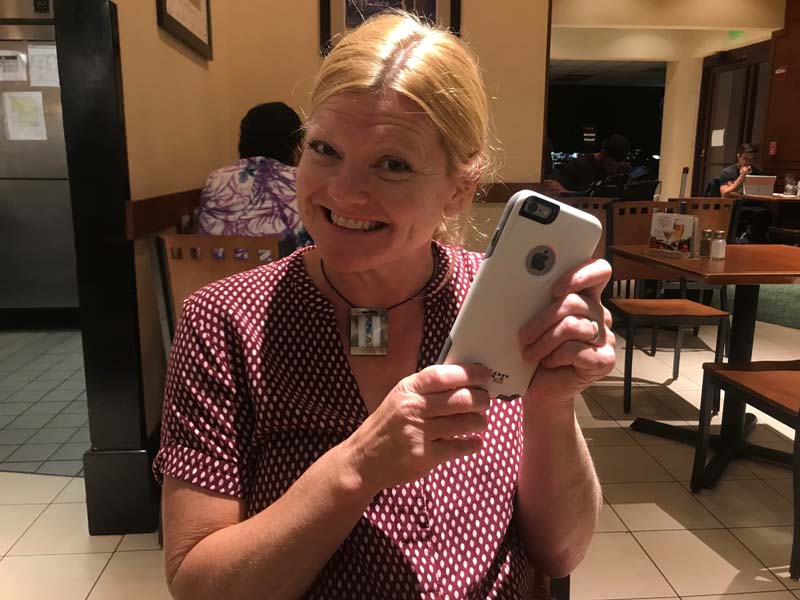 WhatsApp is the perfect messaging app when traveling and most of the world is on it.
When we are traveling in a group, we make a WhatsApp group chat so we can all coordination with each other.
It uses very little data and we can send text, photos and videos.
If you don't have a WhatsApp account, you should get one.
Cost: Free
12. WeChat
If you are traveling in China, WeChat is a messaging app that replaces WhatsApp, Facebook Messenger and any other messaging app that we use.
Everyone uses it to talk to each other in China.
It is China's main social networking app and WeChat is even used as currency to pay at restaurants and shops.
You need a Chinese bank account to use it to purchase anything, but for chatting and social it is easy to access.
If you are traveling there, be sure to download it before you go so you can chat and keep in touch with all the new friends you'll be making.
Everyone will ask you if you are on WeChat.
Cost: Free
13. Skype
We still use Skype a lot. We have the premium plan that gives us a telephone number so we can make phone calls over WIFI.
It is great for calling hotels direct if we need to. And getting in touch with our travel insurance company, banks or credit card providers.
If we have WIFI, we don't use any data and it can be used to chat with family, or as a phone to make important calls.
Cost: Free Google Play / App Store
Plus pay as you go plan for international phone calls.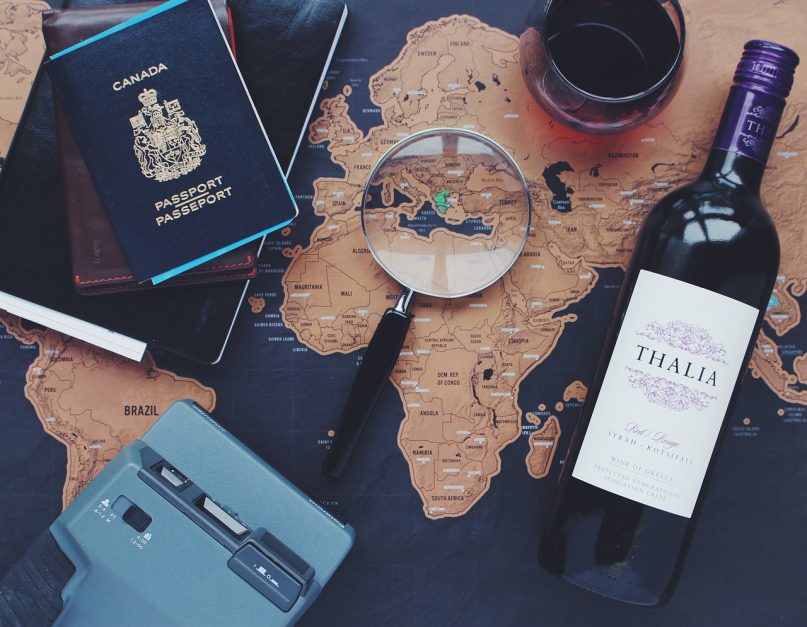 14. Rome2Rio
Roam2Rio gives us information on how to get from point A to point B in a destination.
We punch in our start and end points and then Rome2Rio lets us see all the options and prices from flight and train bookings to hiring a car and public transportation.
It's a great way to help figure out our budget and times of travel for our itineraries.
We often use this to find out what is the best option from the airport when we land in a new city.
Cost: Free
15. Apple Maps
We've only just started using Apples Maps and find it to be a really great app for travel. They've actually customized it for travelers.
At the airport, take a look inside the terminal through the built-in Indoor Maps tools to find things like gates, restrooms, and restaurants.
What I personally like is it lets me know what lane to be in for my next exit when driving. No more guesswork!
The realistic map shows everything from beaches to parks and airports. And is now available in the United States. Very exciting.
16. Google Maps
This is pretty much a give in, but I feel that I should mention Google Maps to have on your phone.
We use it all the time to navigate our way around new cities.
Plus, we can look for dining and shopping options nearby.
By having unlimited data with KnowRoaming, we never have to worry about data consumption.
Cost: Free
17. Citymapper
We often just use Google Maps to plan our public transport and it works great.
But CityMapper is a travel app that is specific to public transportation.
It offers transit maps and real-time departures, plus line interruption and status alerts.
It also integrates Uber, Bike Share programs and cycling routes
Cost: Free
18. Uber/Lyft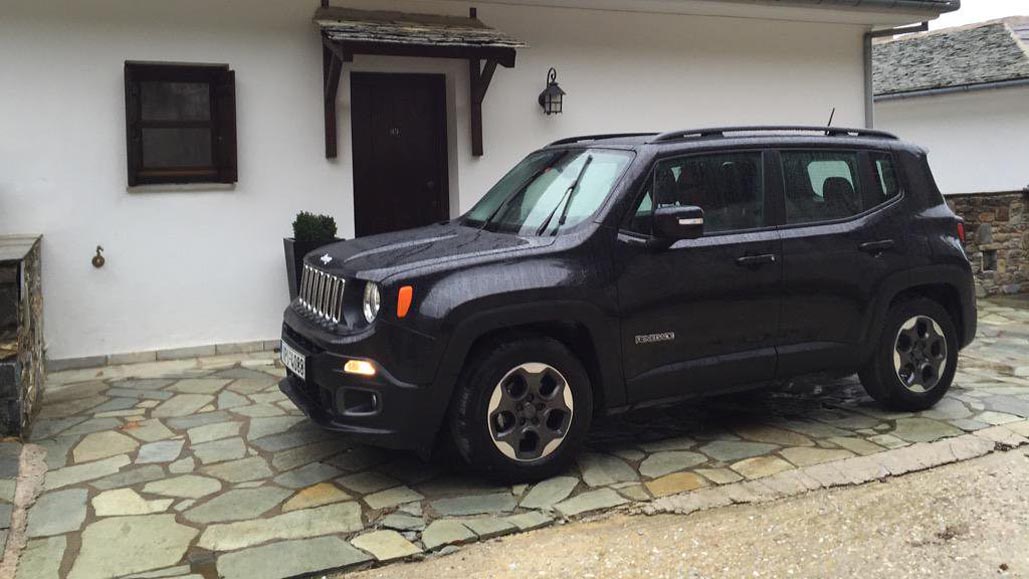 I don't know how we travelled before Uber. It used to be that we'd go to a country, bicker with taxi drivers over fees and end up paying way too much for our ride.
Now with Uber and Lyft, we call our driver to come to wherever we are staying, eating or simply standing on the sidewalk and they arrive within minutes.
We can track our route and see how far away he/she is and know the cost upfront.
It's painless and easy and always more affordable.
Cost: Free
Side Note: We use both Uber and Lyft to check prices. Some countries and cities Uber is cheaper and in others Lyft is chaper.
19. Grab App
This is the Uber of South East Asia.
Uber is no longer available in places like Thailand, but the GrabApp is quickly expanding and is the dominant ride-sharing app in places like Thailand, Singapore, Malaysia, Indonesia, the Philippines.
Like Uber, it does food delivery as well.
Cost: Free
20. Road Trippers
As many of you know, we love a road trip and while doing research for a recent road trip to BC, we found this app that helped plan our trip!
What we love about it is how it highlights all the tourist and scenic stops along the route.
When you find cool roadside attractions located on the route, you can add stops along the way.
Free version offers 5 waypoints between point A to point B.
The paid version gives you unlimited.
Use our special link here with this Promo Code BTR5QTP for $5 off!
Booking Sites Apps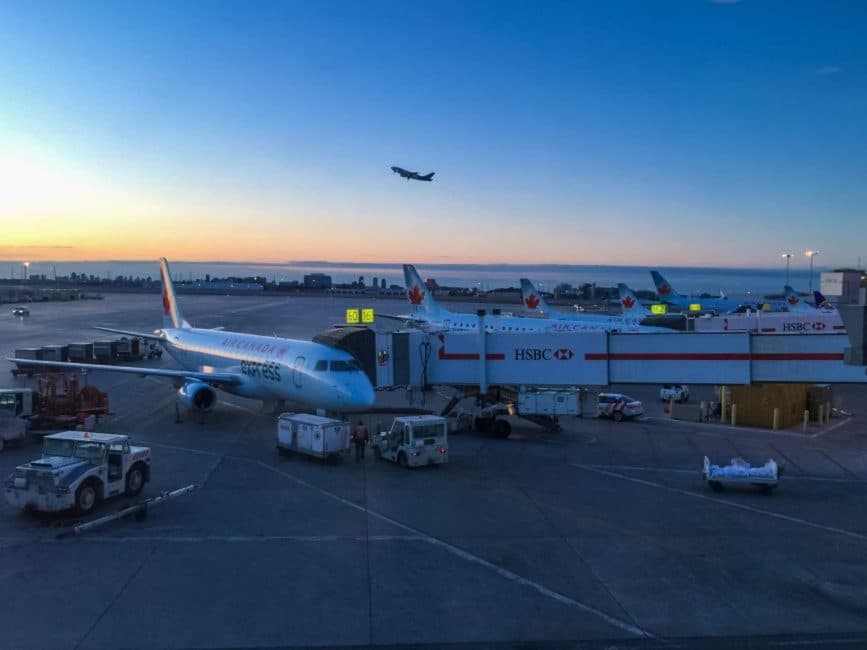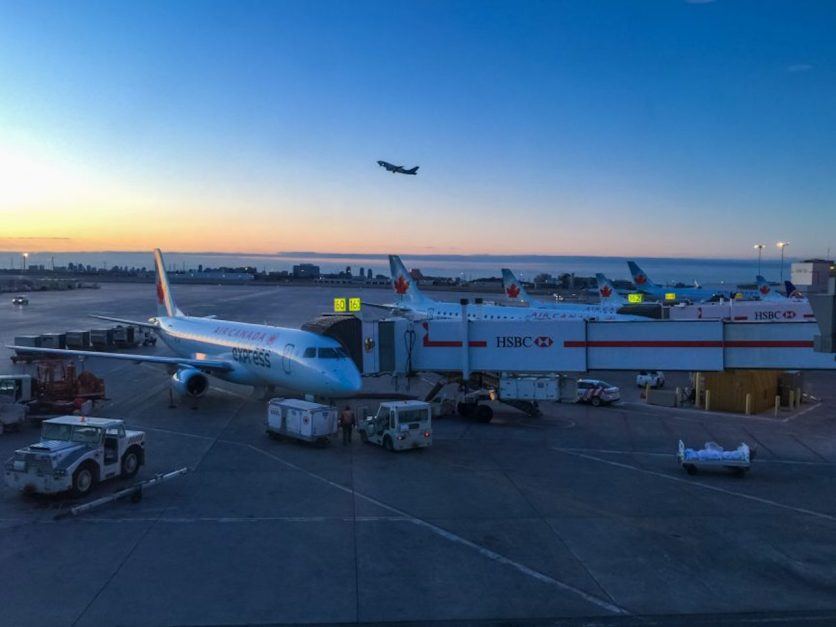 We debated whether or not to put in booking sites as most people are already aware of the likes of Expedia, Booking.com and Trivago.
But we thought we'd share a few of the booking sites we use to book our hotels and flights and the reasons why we like them.

21. Busbud
Busbud is an easy to use travel app for bus travel between cities worldwide. It allows customers to search, compare and book bus travel in 75 countries.
All we have to do is type in the city we want to travel to and our city of departure and Busbud searched prices and times for us.
It shows us price options; times of departure and we can even check the options earliest and latest bus departures.
If we are staying overnight, Busbud searches six different hotel booking sites to help us find the best deal in the city you are traveling to.
Cost: Free
22. Skyscanner
Skyscanner is our favourite flight comparison website.
What we like about it is all of the options it gives us.
You don't even need a specific destination in mind.
If you want to search Everywhere, Skyscanner will tell you the best deal from your location.
I like the flexibility Skyscanner gives us.
I can search the entire month to find the best price. I can then refine my search to only show Star Alliance airlines (our preferred airline.
I can the sign up for price alerts.
We have also found great car rental deals using Skyscanner.
Cost: Free
23. Kayak
Kayak is a booking website for flights and hotels.
If you are open to traveling anywhere, it has a great feature that tracks deals from your home airport.
I just search the term "anywhere" and then set my budget, set the number of hours I want to fly and set whether I want a direct flight or flights with a stop or two and see where it takes me.
It then shows deals to flights everywhere within my setting choices.
When choosing specific flights, we like how Kayak searches +3 or -3 days for cheaper flights. If it finds something cheaper on an alternate date, it shows you the option.
Cost: Free
24. Airbnb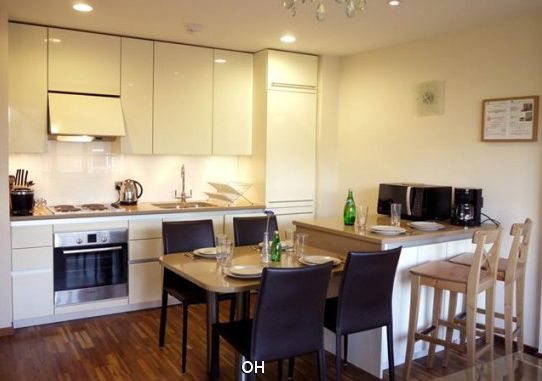 Dave and I are new to Airbnb and love browsing the website to find places for our winter escape this year.
We can rent everything from a room to an entire house (our preference) often at much better prices than hotels.
Plus, for a more local experience, we love staying in residential neighbourhoods.
Airbnb also recommends local experiences to have once we get there.
Cost: Free – Check out their Website
25. TripAdvisor
We are not loyal to any one booking site, so we check around for the best prices.
TripAdvisor is another travel app that we use for booking hotels and looking at reviews.
It has reviews and information on everything from hotels and restaurants to points of interest and tours.
We are on TripAdvisor as travel experts and we share our articles and tips there too. It is working to become the next social site for travel, and we like it!
Cost: Free
Whew, that was a lot.
We have more travel apps on our cell phones for individual points programs.
Loyalty Program Apps
27. The Air Canada App – great for Star Allianz Points.
28. Hilton Honours – Gold Card gives us free breakfast, early check-in, and late checkout.
29. Marriott Bonvoy – early check-in, late checkout, free welcome drink, free Wifi, free upgrade with Gold membership
30. IHG Rewards – Free welcome drink, free upgrade, late check-in, and early checkout.
31. Yelp (for food recommendations) – great for finding places to eat nearby with star ratings and budget suggestions.
It's all at the tips of our fingers making it easy to travel rewards and use our points.
If you are looking for the best travel rewards credit cards, check out this breakdown to help you choose the right credit card for you.
What is your favourite travel app? Let us know in the comments, we are always looking for apps to make our travels easier.
Enjoy our round-up of travel apps? Save it to Pinterest for future travel planning.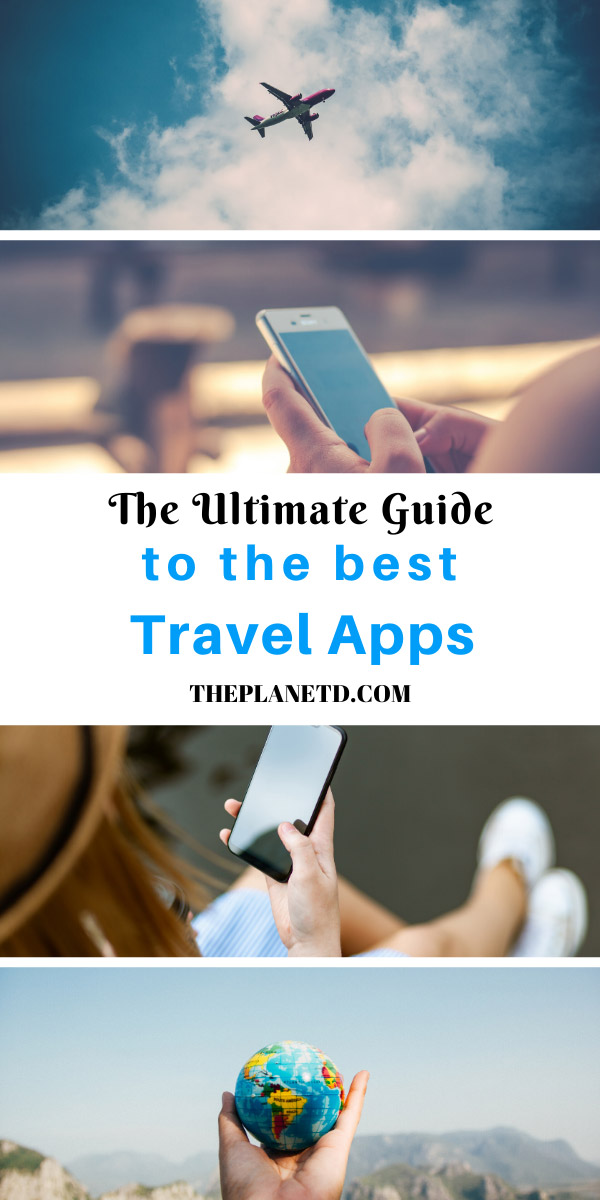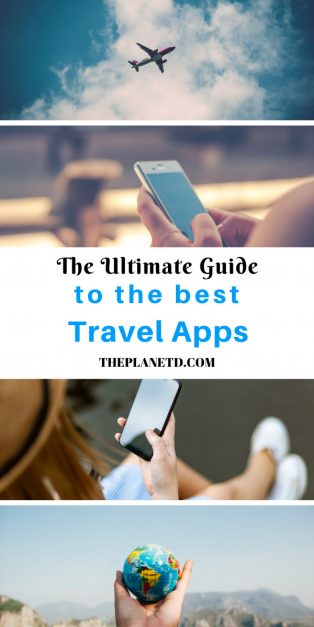 Read More:
The Ultimate Pre-Travel Checklist