We've been on the road since 2009 and have developed the ultimate travel packing list. It's filled with old favorites, new gadgets and the hottest travel gear on the market.
If you are lost at what you should carry, follow along with this travel packing list, and you'll be prepared for any situation without having to cart along a ton of suitcases.
That's one of several overall considerations you should keep in mind: travel as lightly as possible, but don't scrimp on items that you're going to need, otherwise you'll wind up having to buy things that you already have at home and incur unnecessary expenses. That's why you'll see that our travel packing list below seems somewhat comprehensive, but what you'll find is that a basic travel packing list is actually quite efficient.
As you read below, you'll find that our travel packing list suggestions can be and is broken down into categories. These categories include:
Luggage
Travel organizers
Clothing for men and women
Gear
Electronics
Toiletries
Photography
Each of these categories in our travel package list is there for a reason, but you'll need to take account of a few things before you do any travel packing. For instance:
Where will you be traveling?
What's the climate or climates of your destinations?
What type of clothing is worn in these places?
What's the minimum you'll need for each category?
What are your most versatile items in each category?
What are your lightest items in each category?
What potential travel packing list items are the most durable?
As you put your travel packing list together, you'll want to make sure you fit in as much as possible with local customs, abide by any local rules or norms and avoid any high-maintenance items that will need to be constantly washed, cleaned or guarded carefully. If you accomplish that, then your basic travel packing list should be relatively simple to manage.
Travel Packing Checklist
When going on an around the world journey or an extended backpacking trip you'll need a lot of different travel gear including hiking boots, travel gear for warm and cold weather, and you'll want some of the comforts of home.
And if you are going to hop around the globe through different climates and situations you need everything from a sarong and flipflops to a down jacket and merino wool socks. Can it be done?
You betcha!
Here is a comprehensive travel packing list we bring with us on the road when traveling non-stop for months on end.
Luggage
We've switched from backpacks to rolling duffel bags and are fans. Duffel bags are lightweight and durable for rough terrain. We like the separate compartments for hiking boots and how it can still look elegant when going into higher-end hotels.
Dave loves this bag with its bag load making it easy to get to gear. Plus the interchangeable system to fit different lenses.
Deb carries an over the shoulder bag that crosses over her body. It keeps valuables secure from any snatch and grabs and the RFID component helps with any cyber security.
We are fans of the TravelPro brand, and their carryon roller is the right size for most of the world's top airlines. It's lightweight and durable.
Carryon Luggage Pro Tip:
When checking in at the airport, take your computers out of your carry-on bag and put them in a collapsible tote bag (we fold it in the front pocket of our carry-on.
That way if you are asked to weigh your luggage, it will be light. Computers are heavy. We then use our tote to store heavier travel gear and what we'll need accessible for a flight like headphones, Advil, tissue or and eye mask.
Travel Organizers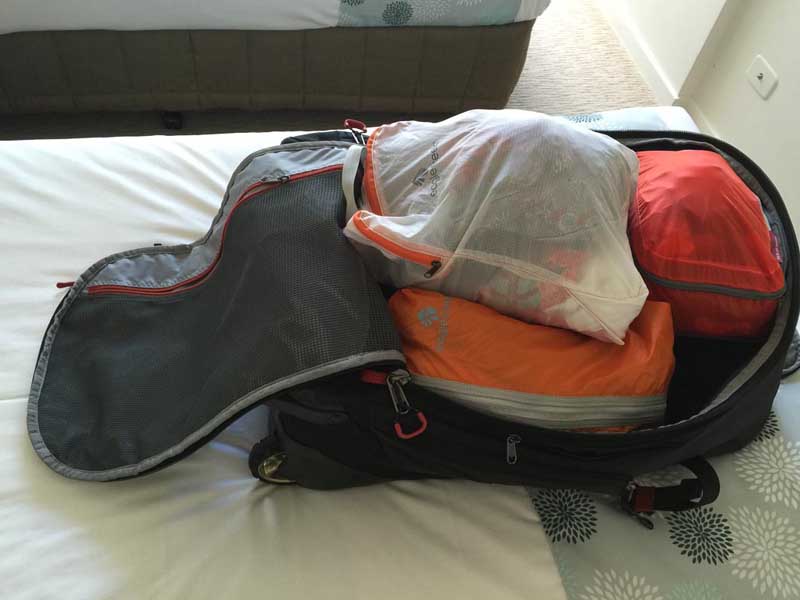 Travel packing cubes have been a life saver for organization. Having multiple sets of nylon sacks has helped us keep clothing like socks and underwear together.
Since we tend to carry bulky items like our lightweight down jackets and fleece sweaters, the compression cubes are also a perfect for making bulky items smaller.
This is an excellent kit where we can pack everything on our toiletries travel packing list in one place place. There are several compartments, and dividers allowing us to separate items, and it hangs it on the back of a door, and everything is safe and organized.
These packable daypacks pack into their pocket and are lightweight taking up little space in your luggage but expand to a good size to carry enough gear for an overnight trek or trip.
Travel Packing List Clothing for Him and Her
It can be difficult to summarize a travel packing list for two people. We originally thought we'd just include one person, but then we realized that we both pack our bags a little different, so we thought we'd break things down into his and her travel clothing.
We keep our travel clothes to a minimum while still having versatility to look smart in the city, but to be prepared for a jungle or mountain trek.
Pro Tip: Pack clothes that can be easily mixed and matched. We use all complementary colors so all items can be worn with each other.
I can mix and match shirts and skirts and look like I'm wearing a different outfit each day.
Dave's Travel Clothes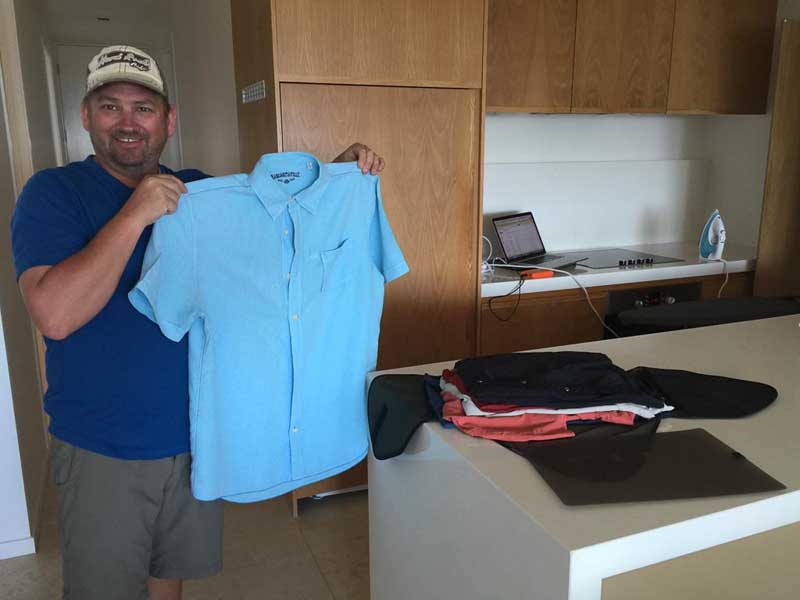 These are versatile pants that rarely need to be washed are odor resistant and can be worn on the trail or in the city. They are wrinkle resistant and moisture wicking make them great for the trail, but stylish enough for the city.
Used for paddle boarding, the beach and bumming around.
Dave has switch from T-shirt heavy packing to lightweight breathable and button-down shirts with collars. They are great for the beach, for hikes and for going out at night. He's found that these are far more versatile than packing a bunch of T-shirts for each day. He has 2-4 of these packed per trip.
Look for breathable, lightweight, and neutral colors. Long sleeves are great for sun protection, bug protection and if you aren't using a long-sleeved trekking shirt for hiking, it can instead be used for as a smart option for a night out.
Dave mostly wears technical T-shirts that are quick dry. One can include a long sleeve surf shirt that can be used for snorkeling and other water sports. He packs 1 black and 3 in brighter colors like blue and orange.
Dave swears by his Exofficio Boxer Briefs. They are lightweight, moisture wicking and made for travel.
Deb's Travel Clothes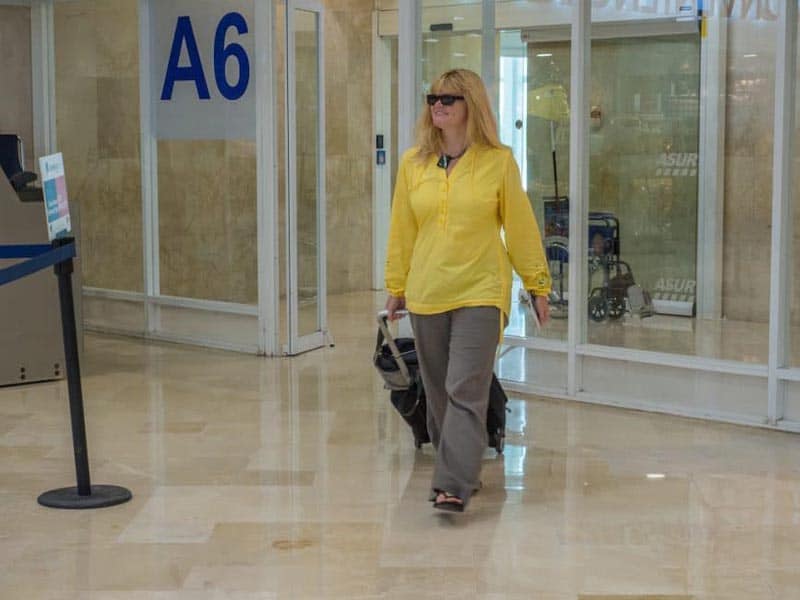 This versatile skirt can change into a dress.   Lightweight skirts take up very little room, so I pack an extra all the time.
A little bright dress is great for the beach, sightseeing or going out at night.
I love my Mesh Sandal pants in Khaki because I can roll them up or wear them down. They can be dressed up or down and are lightweight.
I have one pair of board shorts that I can wear if we go surfing, paddle boarding or anything else in the water, and one nice pair of Bermuda shorts to walk around town or the resort.
I love the Royal Robbins brand for fashion and function.
There are stylish women's T-shirts that are lightweight and can be dressed up or down
Travel Clothes We Both Pack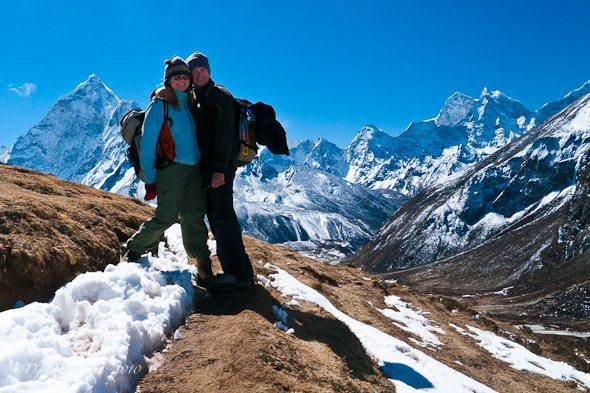 There are many items on our packing list that we both include, so here's a quick rundown of similar items we pack in our bags.
We like convertible pants because when trekking, we can start off on a cold morning with long pants and then unzip and change to shorts. We take two because on multiday treks, we like to have a change. Warm and dry at night after a sweaty day outdoors.
You'd be surprised how often I trek or hike in long sleeves. With today's microfiber materials, long sleeves wick away moisture, protect from the sun and keep the mosquitoes from biting.
We only need one pair of hiking shorts because our convertible pants double as hiking shorts.
We both use lightweight merino zip-up sweaters. You'll hear it from us again and again but layering when traveling is key.
We wear merino wool hiking socks in our boots, even in hot weather. They wick away moisture, they don't smell, and your feet are cushioned and comfortable. You can buy different weights for different climates.
For those times when you need a pair of socks to walk around town or go for a run.
Quick drying, odor resistant and lightweight. We both love ExOffcio's line of underwear because we can pack less.
We love flip flops (jandal, thongs). I can even wear them out at night with a cute skirt. Get a nice pair, don't cheap out and you can wear them and still look presentable.
We are both fans of Sketchers shoes for walking around cities. They are comfortable and stylish. They are great for wearing on airplanes to quickly slip on and off and for touring cities day or night.
Adventure Travel Clothes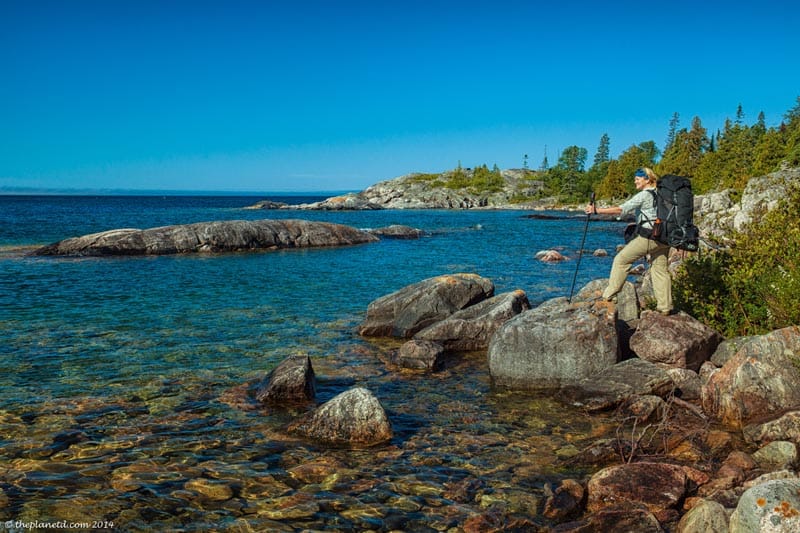 When packing for a specific adventure we do have very different travel gear. But the items below are staple items that we pack in our bags for all types of travel.
Make sure you have a weatherproof outer shell. Layering is very important for adventure travel. You may be in a hot climate when you start a trek, but if you go to elevation, you'll need protection. This is one of our most important items for weather, rain, wind and layering for warmth.
We have found this jacket useful from Africa, to New Zealand, Europe and Beyond. We never leave home without a very light down jacket. It can be used for cold nights, as a pillow, and on the plane.
We've been whitewater kayaking in the summer and wore merino wool base layers under our dry suits, we've trekked to the top of mountains with a base layer and we even sleep in our long johns. Light and easy to pack.
Seriously, these are the best sunglasses we've ever used. We can switch out the lenses easily to use in all different lighting conditions and they are very durable.
Lightweight, waterproof, midlevel – We learned the hard way when Dave sprained his angle to wear properly supported hiking shoes that go above the ankle. When you are trekking in mountains or jungles, good shoes are recommended for support and to keep your ankles from being scuffed.
Travel Gear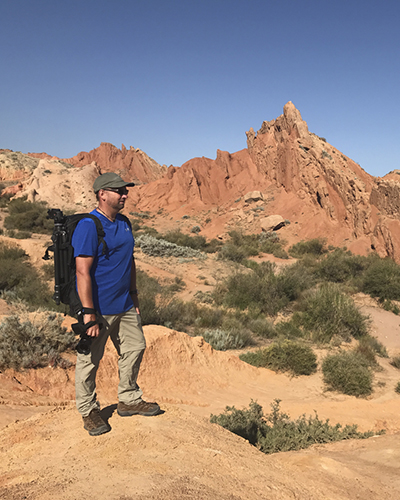 This is truly something everyone should carry when traveling. You'll find that you are open to new opportunities and even if you aren't adventurous, you may go on a trek, need it on a train or bus or power may go out. We use headlamps for night photography to capture stunning star photographs.
A water purifier means you'll never have to worry about buying plastic bottles and you will stay hydrated.
A dry bag is really needed when doing most travels. Naturally, it works best for adventure, but it has helped us out during rainy season in Africa and during water festivals like Songkran in Thailand or Holi in India. Get the lightweight ones.
When kayaking or hiking, it's important to keep the harsh sun off your face. On water especially a hat protects against heat stroke and sunburn. Pack a hat with some sort of peak at the front for shade and we love the caps that come with a built in LED light for nighttime photography or adventures
We both carry 2 buffs each. They work great for keeping sun off your neck, sand out of your nose and for keeping your hair out of your eyes. There's a reason Survivor gives everyone a buff at the beginning of the show, buffs can be used for many things.
Electronics Travel Packing List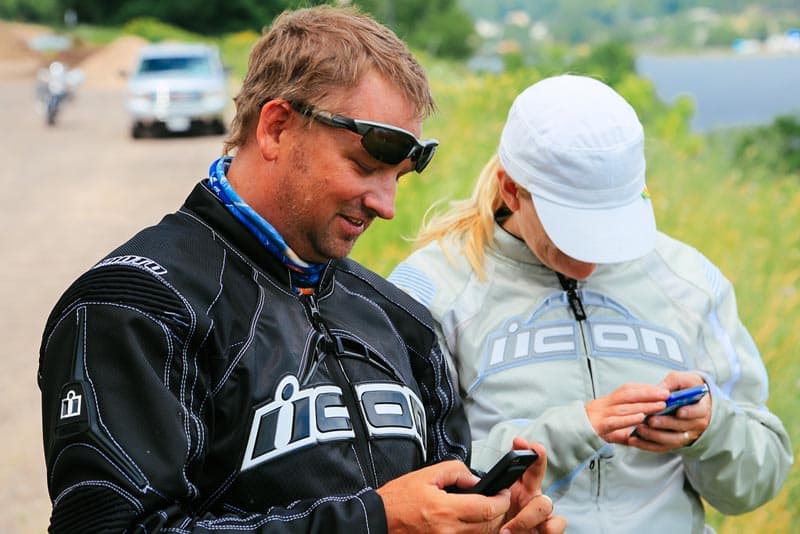 You probably won't need all of these electronics, but we are running a travel blog. Plus Dave is a photographer and we create a lot of videos, so this is a quick list of some suggested gear that you can pick and choose what works for you.
For travel this is the perfect size computer. It has a lot of power for video editing, but it is also so small it can fit in my purse. It hardly takes up any room in my carryon. Even if you aren't a digital nomad, it is getting harder to travel without a computer. We love our MacBook Pros.
The iPhone 11 has almost replaced our camera gear. I use it a lot for video. The stabilization is awesome. We use our iPhones for navigation, finding places to eat and booking hotels. Check out our best travel apps for everything we use the iPhone for.
2 hard drives are for Dave's photography and backups. 1 hard drive is for Deb's videos.
You spend a lot of money on your electronics, don't let a power surge ruin them. A surge protector not only protects your electronics from power surges, it charges several things at once with 3 outlets and 2 USB ports.
Since we are out for hours at a time, we always have a backup power charger with us. They are getting smaller and more lightweight each year and we never have to worry about looking for a charge for our phones.
The all in one universal power adapter is all you need.
Suggested Toiletries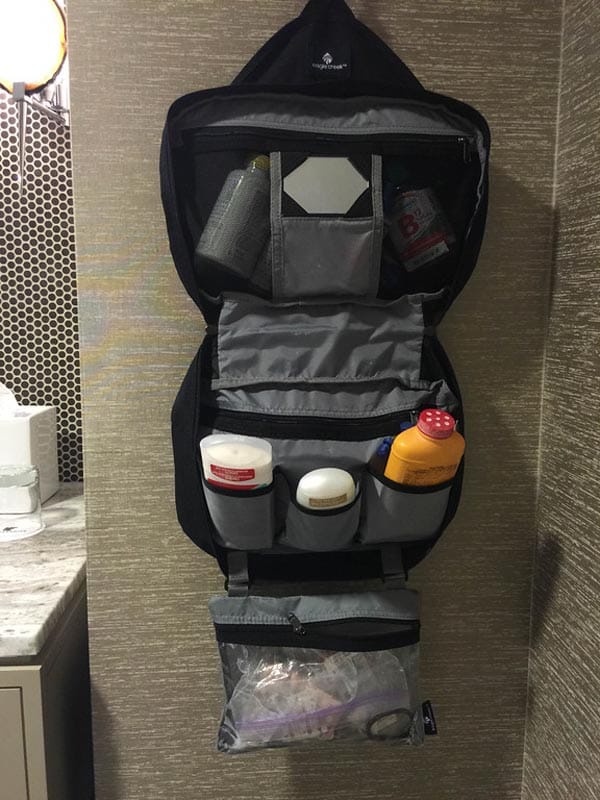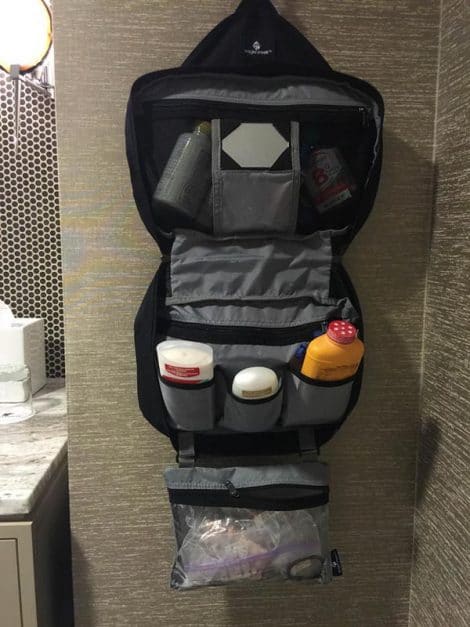 Besides the usual toiletries that you'd use like antiperspirant, shampoo, and prescription medication, and your favourite lotions and creams, here are a few staple travel items that you should have on your toiletries packing list.
These are the best tweezers ever and we have used them for so many things in our travels. You'll never know when you need tweezers.
Before going on treks into the mountains, make sure to clip those toenails. It can ruin your trip if your toes pound against your boots.
Moleskin is better than a band aid when it comes to blisters. It doesn't matter how broken in your hiking boots are, if you are doing a lot of trekking, or even walking around the city, you are bound to get blisters or a raw spot on your foot.
I've used my sewing kit to fix more than just my clothes.
Scissors are great for dressing wounds, fixing clothes and gear.
This medicated powder is great for all occasions. Hot humid weather, backcountry trekking or those times when you are just sticky and uncomfortable, Gold Bond comes to the rescue. We haven't left home without it for more than a decade.
Click the link – For a complete list of our first aid kit for long term travel
Photography Gear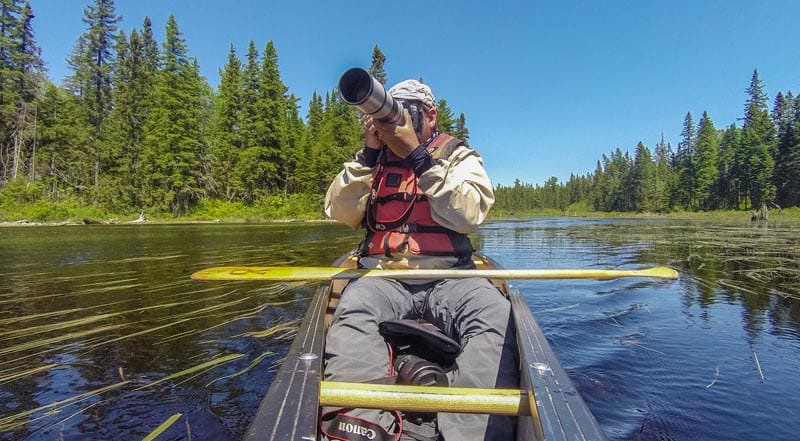 Photography Gear requires an entire post unto itself. Lucky for you, we've written one…Check out the Complete Travel Photography Gear Guide here!
But for a quick overview of our photography gear, here you go.
This is my main body. The performance of this camera in low light, as well as the image quality, is better than any camera I have ever used.
With its 42mp sensor combined with the Zeiss lenses, I cannot recommend this camera enough.
This focal length is a perfect walk around lens for a travel photographer. At 24mm t is wide enough to capture great landscapes and at 70mm works as a great portrait focal length.
I fell in love with this zoom range with my Canon system and so it was the first lens I bought for the Sony. Having a versatile lens like this just makes my travel photography easier.
 I shoot a lot of landscapes, so this lens was a no-brainer. The 16mm is perfect for landscapes as well as cityscapes and for those interior shots when you just have to get everything in the shot.
GoPro Hero 8+
This is a great adventure camera. We actually use it for a lot of regular video photography as well. It's perfect for underwater photography and video, the steadiness is excellent, and it take great quality video.
Tripod
Tripods have always been a really personal choice and I have learned the hard way that a cheap flimsy tripod can really destroy your photos. This is my system.
And there you have it. Our complete travel packing list. It seems like a lot, but we fit it all into a manageable suitcase each plus a carryon. Since we both carry a lot of camera gear, I do video and Dave takes stills, our carryon luggage holds our electronics and cameras while our checked bags hold the rest.
Often times our carry-ons are heavier than our travel bags. But it's worth it, we love documenting our travels around the world.