We've been on the road since 2009 and have developed the ultimate travel packing list. It's filled with old favorites, new gadgets and the hottest travel gear on the market.
If you are lost at what you should carry, follow along with this travel packing list, and you'll be prepared for any situation without having to cart along a ton of suitcases.
Travel Packing List
While many people travel with carry-on luggage only, we all feel that it is next to impossible when you are going on an extended trip. Especially if you are going to put some adventure into your travels.
And if you are going to hop around the globe through different climates and situations you need more than a sarong and a pair of flip flops.
See our Video: 13 Travel Essentials for Packing
When going on an around the world journey or an extended backpacking you'll need a lot of different travel gear including hiking boots, travel gear for warm and cold weather, and you'll appreciate some of the comforts of home. So, here is a comprehensive travel packing list we bring with us on the road.
Travel Gear for your Packing List
Pro Tip: Pack clothes that can be easily mixed and matched. We use all complimentary colours so all items can be worn with each other. I can mix and match shirts and skirts and look like I'm wearing a different outfit each day. 
Pro Tip: When checking in at the airport, take your computers out of your carry-on bag and put them in a collapsable tote bag (we fold it in the front pocket of our carry-on. That way if you are asked to weigh your luggage, it will be light. Computers are heavy. We then use our tote to store heavier travel gear and what we'll need accessible for a flight like headphones, Advil, tissue or and eye mask.
Read: 7 Tips for Stress Free Travel - here you will find a travel packing list of what we take in our care package on the plane.
Packing List for Him and Her...
 It can be difficult summarizing a packing list for two people. We originally thought we'd just include one person, but then we realized that we  both pack our bags a little different, so we thought we'd break things down into two columns where we pack different items like clothes. 
Also Read: The Best Travel Gear - Unique Ideas to Help you Pack Smart
 Travel Clothes
 We used to dress more backpacker like and a little bit like bums. But when we mix our travels between Europe, South East Asia, South America  and North America, we like to look smart in cities and have function for treks in the jungle.
 BluffWorks Pants (2) These are versatile pants that rarely need to be washed are odor resistant and can be worn on the trail or in the city. 
LONG SLEEVED COLLARED SHIRT (1) - breathable, lightweight and great for a night out or for hiking in extreme hot sun. 
 T-SHIRTS (4) - I mostly wear technical, quick dry t-shirts. 1 black and 3 in brighter colours like blue and orange.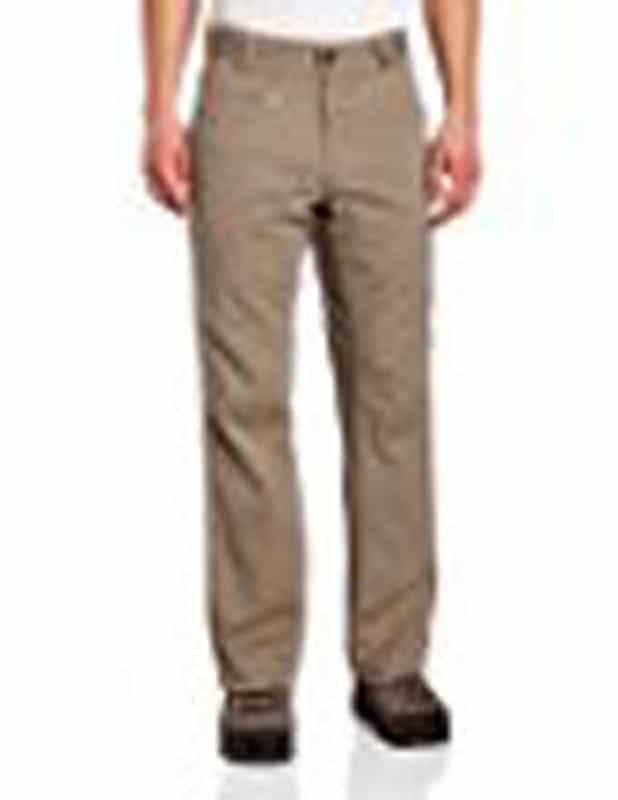 (1) - I've added cotton pants to my packing list to lounge around the hotel room and to wear to a beach bar. They're lightweight and look great. 
Travel Clothes We Both Pack
There are many items on our packing list that we both include, so here's a quick rundown of similar items we pack in our bags.
Adventure Travel Gear
 When packing for a specific adventure we do have very different travel gear. But the items below are staple items that we pack in our bags for all types of travel. 

 Outer Shell Jacket - Make sure you have a weatherproof outer shell. Layering is very important for adventure travel. You may be in a hot climate when you start a trek, but if you go to elevation, you'll need protection. This is one of our most important items for weather, rain, wind and layering for warmth. 

 Lightweight Down Jacket - We have found this jacket useful from Africa, to New Zealand, Europe and Beyond. We never leave home without a very light down jacket. It can be used for cold nights, as a pillow, and on the plane. 
 Base Layer

- We've been whitewater kayaking in the summer and wore merino wool base layers under our dry suits, we've trekked to the top of mountains with a base layer and we even sleep in our long johns. Light and easy to pack. 
 Switch Sunglasses - Seriously, these are the best sunglasses we've ever used. We can switch out the lenses easily to use in all different lighting conditions and they are very durable.
Read why at: The Only Adventure Sunglasses You'll ever need.

 Hiking Boots - Lightweight, waterproof, midlevel - We learned the hard way when Dave sprained his angle to wear properly supported hiking shoes that go above the ankle. When you are trekking in mountains or jungles, good shoes are recommended for support and to keep your ankles from being scuffed. 
Headlamp - this is truly something everyone should carry when traveling. You'll find that you are open to new opportunities and even if you aren't adventurous, you may go on a trek, need it on a train or bus or power may go out. Bring a Headlamp

Filtered water Bottle - A filtered water bottle means you always have fresh clean water, it's better for the environment than always buying plastic bottles and you will stay hydrated. 

Dry Bag - A dry bag is really needed when doing most travels. Naturally it works best for adventure but it has helped us out during rainy season in Africa and during water festivals like Songkran in Thailand or Holi in India. Get the lightweight ones.
Peak Hat with LED light
- when kayaking or hiking, it's important to keep the harsh sun off your face. On water especially a hat protects against heat stroke and sunburn. Pack a hat with some sort of peak at the front for shade and we love the caps that come with a built in LED light for night time photography or adventures

Buffs - We both carry 2 buffs each. They work great for keeping sun off your neck, sand out of your nose and for keeping your hair out of your eyes. There's a reason Survivor gives everyone a buff at the beginning of the show, buffs can be used for many things. 
You probably won't need all of these electronics, but we are running a travel blog. Plus Dave is a photographer and we create a lot of videos, so this is a quick list of some suggested gear that you can pick and choose what works for you.
Suggested Toiletries
Besides the usual toiletries that you'd use like antiperspirant, shampoo and prescription medication, here are a few staple items that you should have on your toiletries packing list.

 moleskin - Moleskin is better than a bandaid when it comes to blisters. It doesn't matter how broken in your hiking boots are, if you are doing a lot of trekking, or even walking around the city, you are bound to get blisters or a raw spot on your foot. 

 Gold Bond - this medicated powder is great for all occasions. Hot humid weather, backcountry trekking or those times when you are just sticky and uncomfortable, Gold Bond comes to the rescue. We haven't left home without it for more than a decade. 
Photography Gear
Photography Gear requires an entire post unto itself. Lucky for you, we've written one...
You Might Also Enjoy