If you love to travel as much as we do, you are going to love our best travel tips from our 20 years of traveling to 110 countries on seven continents.
It all started with a five-week trip to Thailand in 2000, we fell in love with travel, but we've had our fair share of mishaps.
From being airlifted from the Amazon to getting lost on Swiss Rail, we made the mistakes so you don't have to!
So we compiled this list of our best travel tips to make things easier for you.
We've done everything from cycling the continent of Africa to driving a car from England to Mongolia. And by traveling both independently and for work to 110 countries we learned a lot.
Our Best Traveling Tips
We've seen a lot of changes in 20 years, but the nature of travel remains the same.
People travel to transform, to add excitement to their lives, and to have a great adventure. So let's learn a few tips to make the most of your travels.
Check out these tips for travel and start planning your own adventures today!
Money Travel Tips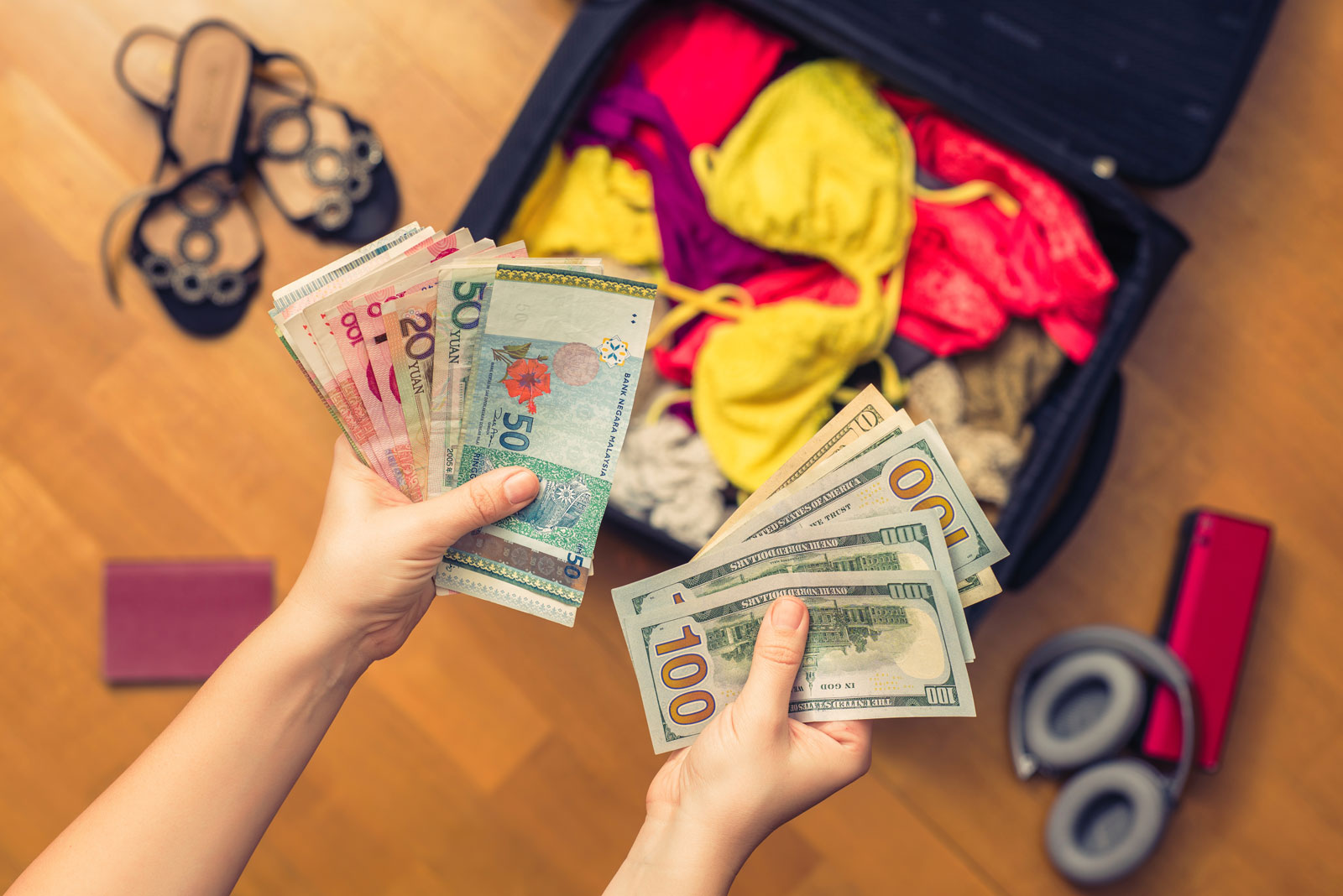 1. Don't Go Into Debt
This is one of the most important tips for traveling we can give you. Don't spend beyond your means.
You'll regret every moment of your travels if you come back from a trip of a lifetime only to face a mountain of debt.
What to do Instead
Instead of spending a fortune on international travel, enjoy getaways in your own backyard until you have saved up for your travels.
When Dave and I were dreaming of traveling the world, we explored a lot of our home province of Ontario, Canada.
We stayed out of debt by packing up for cheap weekend getaways and doing free or cheap adventures.
We went cycling, camping, and hiking and it cost us very little. Doing an adventure in our own back yard made us feel like we were on vacation without breaking the bank.
2. Apply for a Rewards Travel Credit Card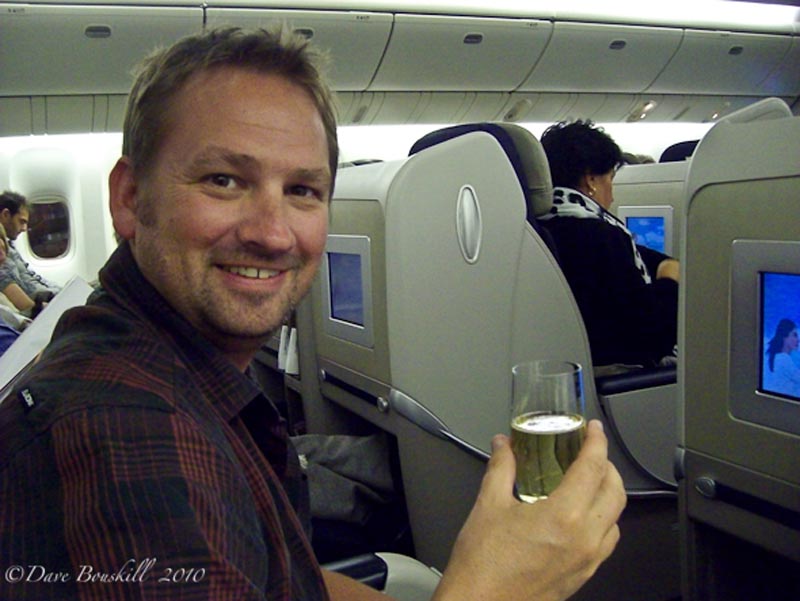 I know we said do not go into debt, but we still feel that credit cards are key to traveling in style.
We always make sure to pay off our credit card monthly and never carry a high limit.
Rewards credit cards offer a lot of perks like free upgrades and late checkout.
With the right rewards credit card, we build rewards quickly and get free travel fast.
We use our points often to put towards trips, use free nights and get plenty of upgrades.
We use our rewards cards to make everyday purchases, right down to groceries and toiletries. It adds up fast.
We currently use Amex Platinum but it has a high annual fee. However, if you travel a lot, it is well worth it for all the benefits.
For Americans, Chase Sapphire is an excellent choice – If we had this option, this is the card we would use. (it also has an annual fee)
Everyone has different budgets and different needs though and you may not want to pay for an annual fee.
This list will show you all the best savings, rates and benefits of all travel credit cards in one place.
3. Bring More Than One Bank and Credit Card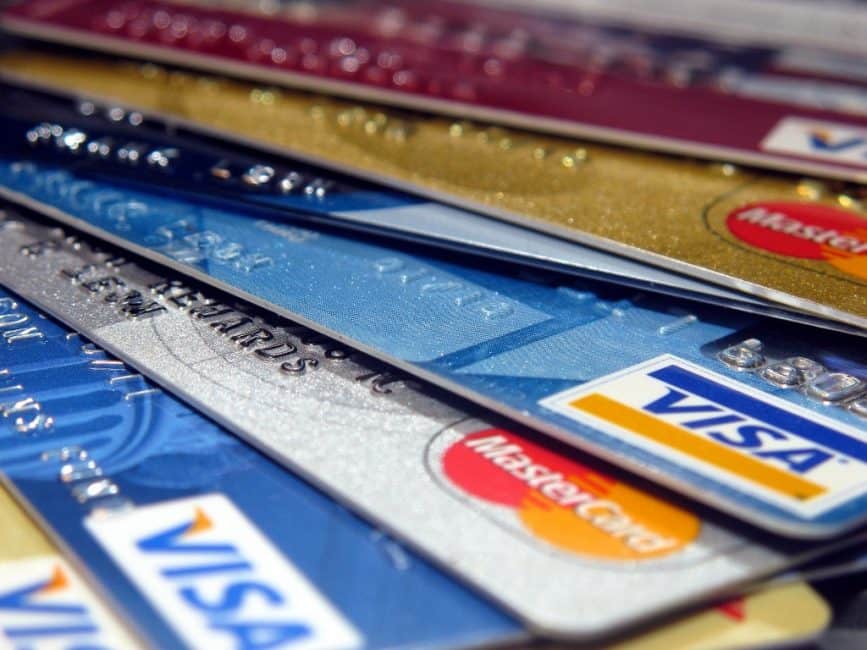 We've had our bank card blocked in Cuba, we've had a bank card eaten at an ATM in Istanbul and our card has been blocked in Sudan.
It's good to have a few different cards on hand for the reasons above.
Often times we go to use our one credit card and it's denied. We don't panic because we know different cards work in different countries.
We're tried several different cards in Sri Lankan ATMs walking from one to another until we got it right. If we didn't have several cards, we would have been out of luck.
We make sure to use Visa, Mastercard, and American Express when traveling.
We also pack two debit cards from different banks.
4. Book Cheap Flights
There are many travel websites for booking flights and accommodation. We like Skyscanner for finding the best deals on flights.
It offers price comparison and you can maximize searches by having flexible flying dates.
If you search a few days before and after your preferred flying dates, you may save hundreds of dollars.
For day tours and city tours we use Get Your Guide or Viator. These companies offer affordable day tours and city guides that can be easily canceled with 24 hours notice.
They can also be booked last minute.
5. Skip Hotels if on a Budget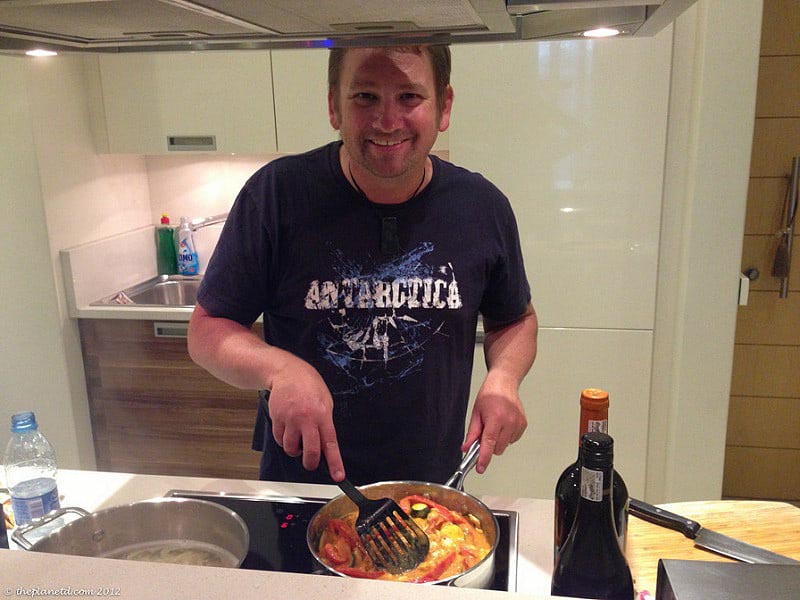 We found the best way to save money was to rent an apartment with a kitchen. Even if it is a bit more money than a hotel, we save so much on food.
Eating out is one of the biggest expenses of travel. So if you can eat a few meals at home, it's worth it.
Airbnb is an excellent way to save on accommodation. It's an alternative to hotels allowing you to save money and to experience your travels like a local.
Trip Advisor and Booking.com now offer apartment rental choices.
What we like about staying in apartments as opposed to hotels is that we can cook at home and save on eating out.
6. Have USD Cash in Small Bills
Whether you are traveling in Africa, the Caribbean or Europe, US dollars work.
Before we go anywhere, we keep. A couple of hundred bucks on us in small bills for tipping when we arrive at our hotel or for the ride from the airport.
We always go directly to an ATM when we land in a destination, but machines don't give small bills.
Also, it's good to have some cash on hand at all times in case of an emergency – USD is the most widely accepted around the world.
Responsible Travel Tips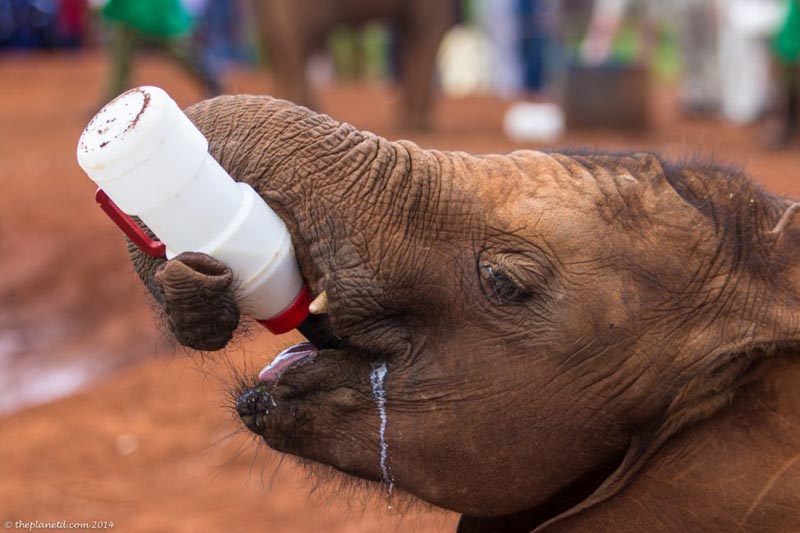 7. Choose Tours Wisely
Some tours or excursions seem like a good idea at the time. But then when you are on them, you realize that the excursion you took has a negative impact on the environment, the wildlife or the culture.
We now do the research to make sure the company we are traveling with is responsible.
On a wildlife safari – We've watched other guides chase wildlife, while our guide stays a far distance commenting how wrong it is.
Being the loudmouth that I am, I yell at the other guides since the tourists in their trucks didn't – it worked!
We made a lot of these mistakes in our early years of travel and that is why we really wanted to share these responsible travel tips.
We have found it doesn't hurt to speak up, other tourists might not even realize that what their guide is doing is wrong.
Guides often think they need to pick up the turtle or chase the dolphins to make the tourists happy or get a tip. We speak up and tell them we are happy for them to stay far away.
The elephant rides you are taking may have started by abusing the elephant. Instead of riding an elephant, go to a sanctuary
We don't go to zoos or aquariums – unless they are specifically rescue and rehabilitation. instead, support conservation areas, and sanctuaries.
8. Respect Local Culture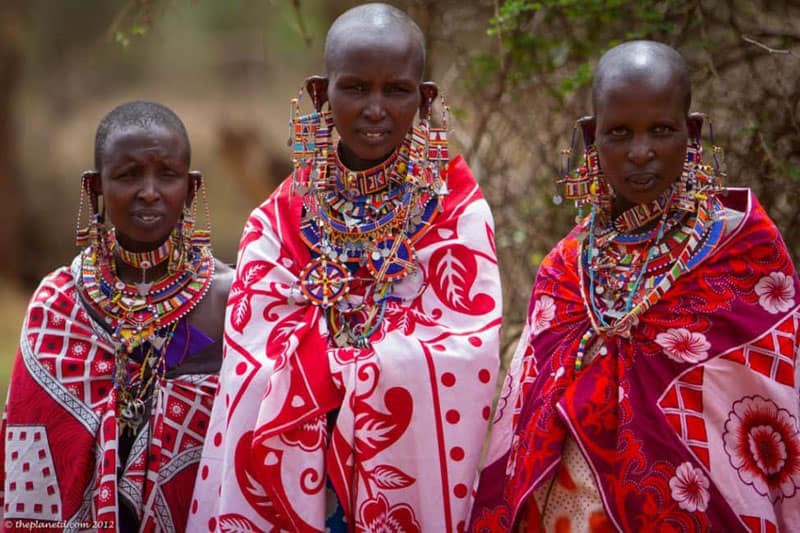 When visiting a new destination, learn about the culture and customs before you go.
Look into the way the culture dresses and how they behave in public.
Going on an indigenous experience? Make sure they are stuck putting on a show rather than inviting you into their community?
And be sure to immerse in the local culture.
Don't take a tour that simply drives through a neighborhood and keeps you behind the glass as you gawk at the people on the street.
We get outside, go for a walk and talk to people. We've made friends to last a lifetime this way.
9. Give Back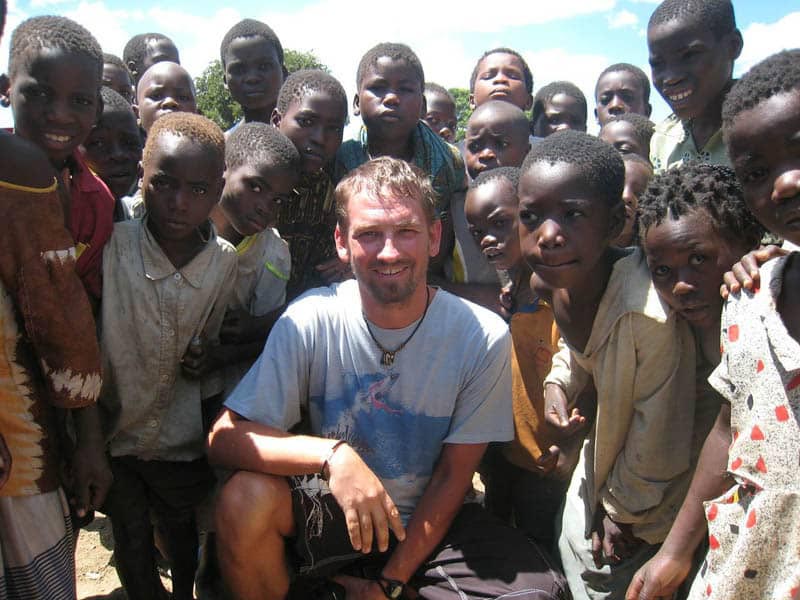 Be it through volunteering, raising money, or visiting a project. You can make a difference when traveling.
It can be as simple as staying at a local family-run guest house, hiring a private local guide, or shopping locally.
One of our favorite tips we give for travel is to tell people to get involved. It truly adds more meaning to your trips.
10. Hire Local Guides
By hiring local guides, we are directly supporting the local economy. It cuts out the middle man and helps local families.
Plus, whenever we have hired a local guide, we have made new friends. They have often invited us to their homes and given a more meaningful experience.
Dave and I have taken on a lot of epic adventures in our lives and more importantly, we hired professionals to help us out when we needed it.
We weren't qualified to do a lot of our epic adventures independently, but with expert guides, were learned new skills and accomplished these challenges safely.
Tours and Travel Style
11. Take Advantage of Free Walking Tours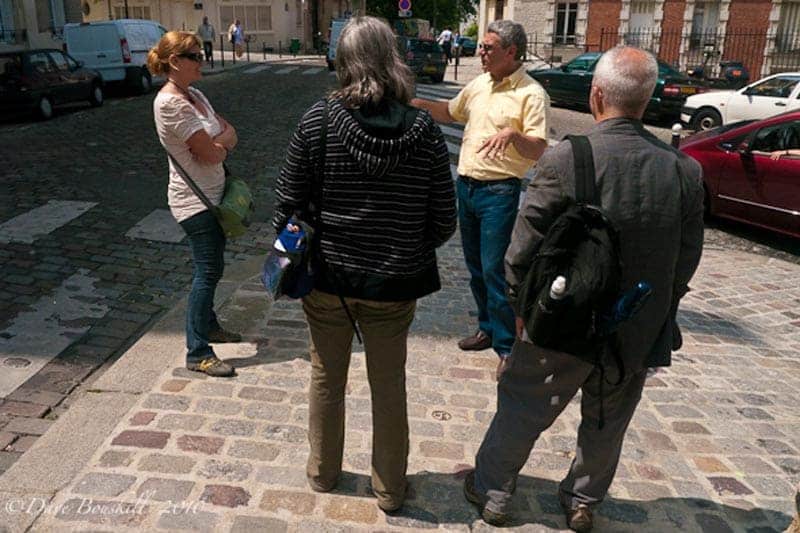 Whenever we get to a new city, we join a tour.
Most cities around the world have free walking tours you can join. Usually the free tours. are better than the tours you book ahead of time.
They are led by locals and you only pay what you feel is comfortable at the end of the tour. We usually suggest $10 per person.
They are a great way to meet people and to get to know the history and culture of a city.
We love hiring a travel guide when we are in a new destination.
A local travel guide offers intimate details and insider information.
12. Get a City Pass
When visiting any city, we recommend getting a city pass. We use them to save money by bundling attractions and City Passes always cover all of the best things to do in a destination.
City passes are an excellent way to save money by bundling the cost of major attractions and museums together offering large discounts.
It gives you access to public transit and it allows you to skip the lines at major tourists sites
Our Favourite City Pass Bundles are:
If you are spending a few days in a city, we highly recommend getting a city pass.
13. Splurge Every Once in a While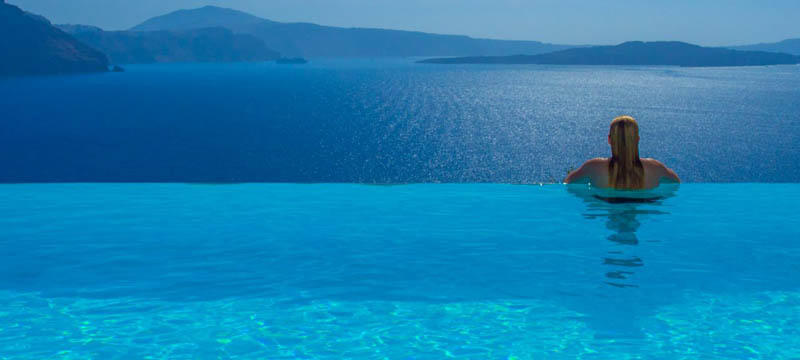 Even if you are on the tightest of budgets, it's important to splurge on the finer things in life.
We've done a lot of backpacking with a very small budget, but every few weeks on a long hard journey, we take a break.
Sometimes when we arrive in a city after a grueling adventure, we book a luxury hotel to recharge and keep the fun and excitement alive.
If you are traveling in Southeast Asia, a luxury hotel can be quite cheap!
It gives you a break from the rigors of the road and gives you memories that you will talk about for years to come.
It's great to see the world and do adventures, but you have to do a little pampering every once in a while as well.
14. Step out of your Comfort Zone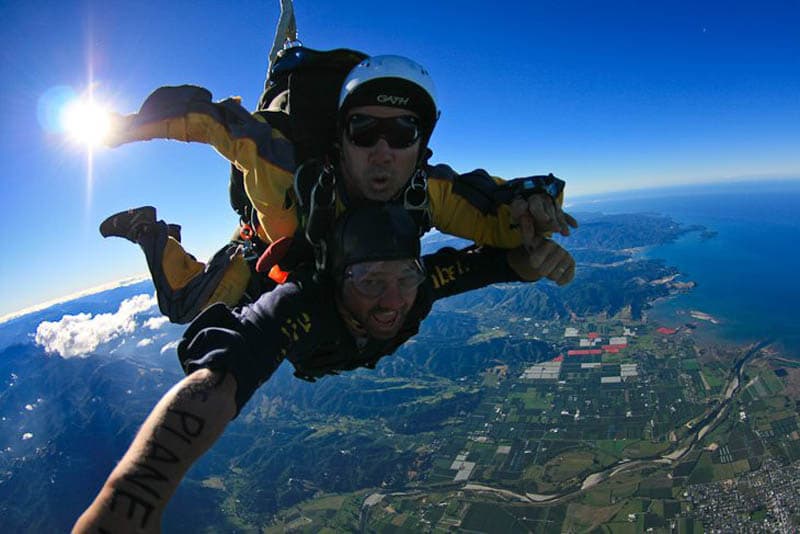 Travel is your time to do something spontaneous that you'd never dream of doing at home.
Whenever we've stepped out of our comfort zone, new and exciting things happened in our lives too. It just takes a small step to make great change.
Travel that can inspire you to take on new hobbies and see your life through different eyes. So go for it!
Insider Travel Tips
15. Put Down the Cell Phone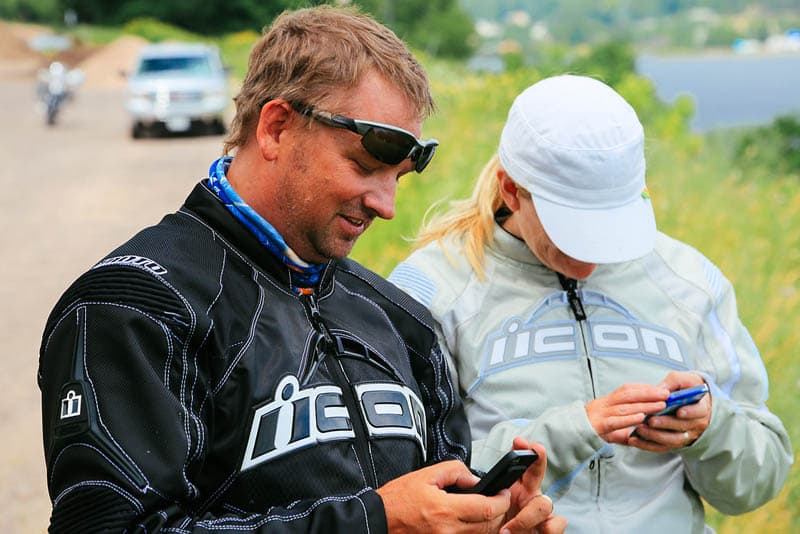 It may seem easy, but this is one of those travel tips that people need to be reminded of.
A photo is nice to have, but it's how you feel in the moment that you will remember forever.
Today's world is noisy. Travel gives you the opportunity to block out the noise, so put down your smartphone and be present instead.
You will have a far more fulfilling and memorable experience.
16. Don't Compete with Other Travellers
You know who they are. The travel snobs who have to brag about where they've been, what they've done, and who they did it with.
Who cares? Travel is for you!
Don't let anyone pressure you in to trying something you don't want to, or making you feel bad about where you've been or what you've done.
To those who try to one-up your experiences, forget about them.
Travel is a personal experience and everyone has their own reasons for seeing the world.
17. A Smile Goes a Long Way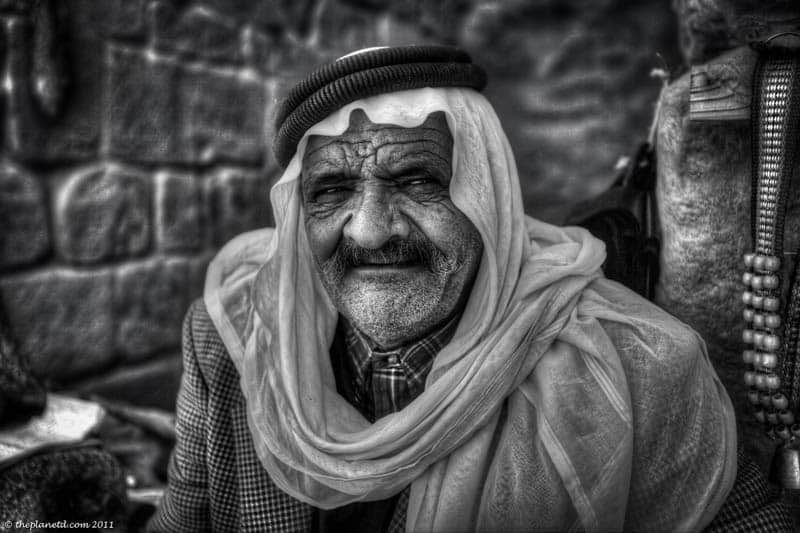 A smile breaks the ice when you first meet people and it helps a lot in tough situations.
Smiling can ease an uncomfortable moment and it breaks the tension.
Even when negotiating and bargaining, we smile. We find we can get a better deal if we smile.
We find that locals will approach us more if we smile.
We get better service if we smile.
We make new friends when we smile
You get the point…smile!
18. You Don't have to Be Fluent in a Language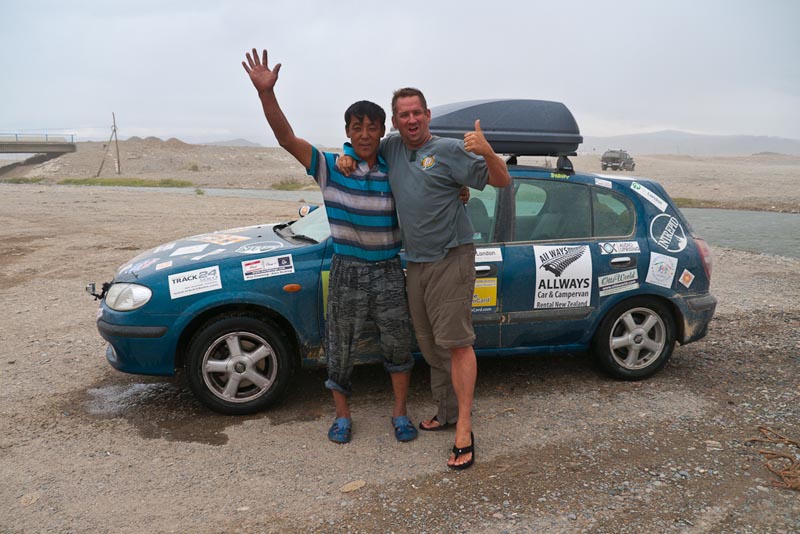 Don't let the fact that you don't speak the language stop you from going to another country.
In today's world with Google Translate and countless apps, you can get by with ease.
We recommend learning a few keywords and phrases of the local language.
If you can say "hello", "thank you", "how are you", and other simple phrases, people will respect you for trying to learn their language and making the effort.
A little bit goes a long way!
19. Sunrise is Better than Sunset (Most of the Time)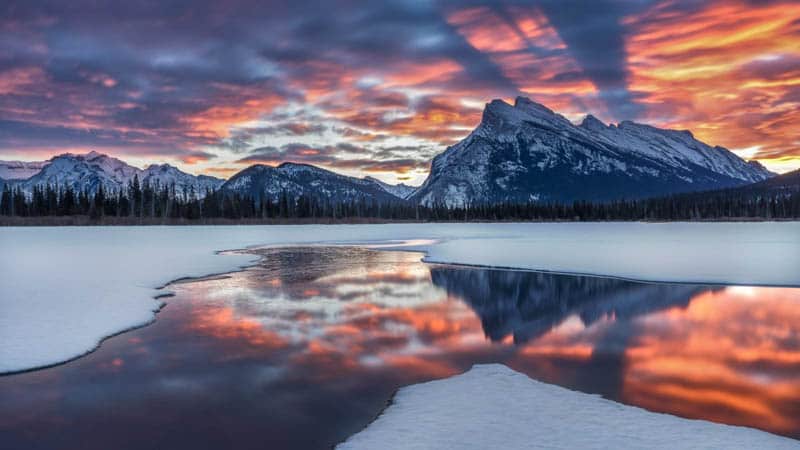 Getting out early for sunrise is a chore, I know. But most of our best photographs and quiet moments have happened at sunrise.
When you go to an iconic view or landmark at sunset it is often overrun with tourists.
But at sunrise, you usually have the place to yourself.
We love walking on the beach or through city streets when nobody else is around.
It's hard when the alarm goes off to get out of bed, but it's so worth it to start off early, beat the crowds and set the tone for a wonderful day ahead.
Takeaway: When you get up at the crack of dawn, you normally have the place to yourself.
Travel Safety Tips
20. Travel Insurance Is a Must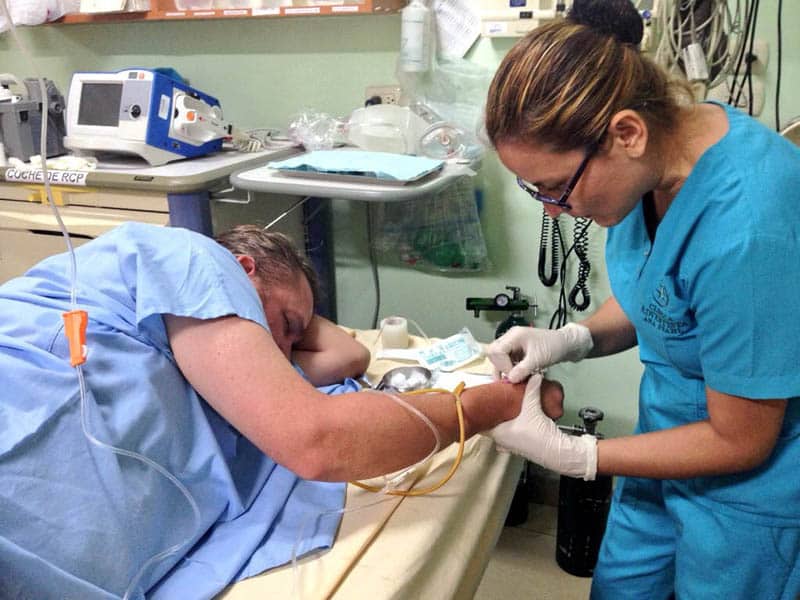 This is seriously one of the best tips we can offer for travel. Buy travel insurance.
A lot of people say to us, "I only need travel insurance if I am going to somewhere remote. Accidents can happen anywhere.
Dave and I were on a luxury cruise two years ago and he slipped on a set of stairs and broke his back.
If we didn't have travel insurance, we would have been stuck paying nearly $100,000 dollars for the air ambulance and hospital bills.
We can say with certainty. Get travel medical insurance.
21. If it Feels Wrong, It Probably Is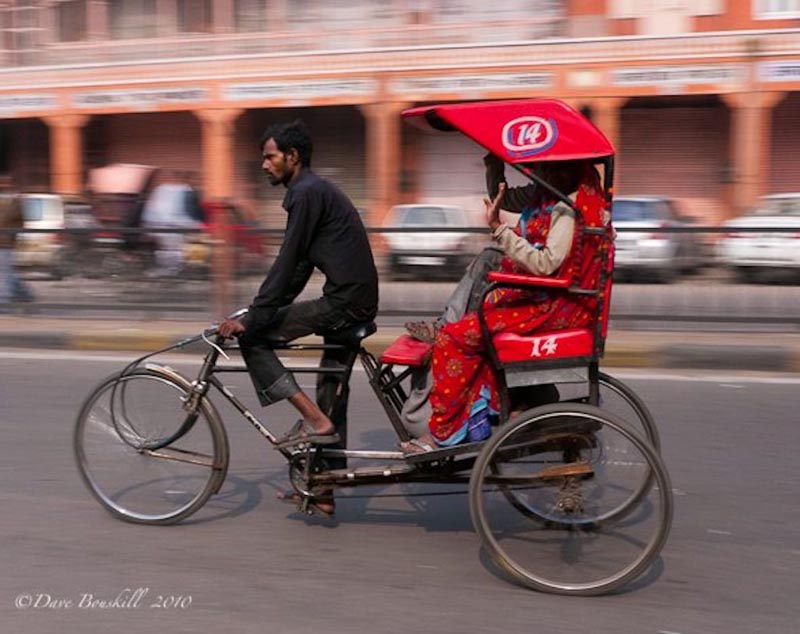 If that rickshaw or taxi ride seems so cheap that it is too good to be true, it probably is!
We have visited many local families during our travels.
We've been invited to dinner and inside tea at many houses and we often accept the invitations. But we've turned down invitations too.
The ones that feel shady probably are.
If we have second thoughts, we listen to that feeling. Whenever we have gone against our gut feelings, things have gone wrong.
We've been scammed out of our money, we've come close to a dicey situation or we've been robbed.
Quick Safety Travel Tips
Don't party until the wee hours of the morning and go home alone.
Don't walk down dark deserted alleyways and don't get into cars with strangers.
Make sure to use only licensed taxis.
If you are going solo, let people know where you are going and what you are doing.
Takeaway: Make sure to listen to your 6th Sense. It is always right.
22. Protect Yourself from the Elements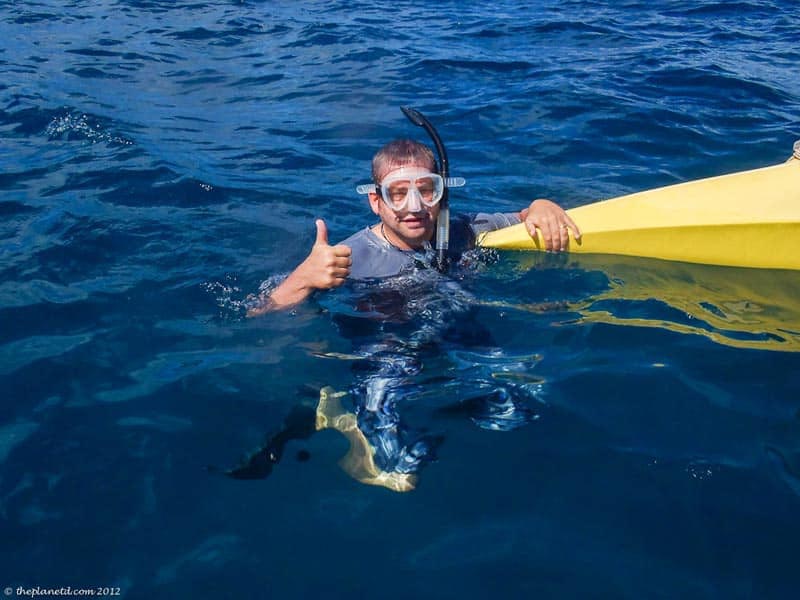 I'm not saying you have to slather yourself in sunscreen all day every day.
I cover up and wear long-sleeved lightweight clothing, and hats and find that to be far more effective.
When snorkeling – wear long-sleeved surf shirts.
When hiking through the jungle – wear long sleeves and pants to protect from mosquitoes and bites.
In the tropics – wear hats to protect from the sun and sunglasses to protect our eyes.
There are many diseases carried by mosquitos from Malaria to Zika, wear light-colored insect repellent clothing that is breathable so you can wear long sleeves and pants to help reduce the risk.
23. Do an Idiot Check
Dave and I used this term with each other a lot when traveling but you may not have heard of it. We got the term from our days working in the film industry. Before we left a location, we did one final idiot check for equipment.
Even if we think we have everything packed up, we usually find something we left behind.
That's why before leaving a hotel, we always do a final sweep. And we call that an idiot check
Make the bed – I always make the bed before leaving because inevitably things get lost in the covers.
Check outlets, under chairs, and behind doors.
We rarely lose things when we travel but when we do, it's only when we are in too much of a hurry and didn't do that final sweep of the hotel room before leaving.
Travel Planning and Packing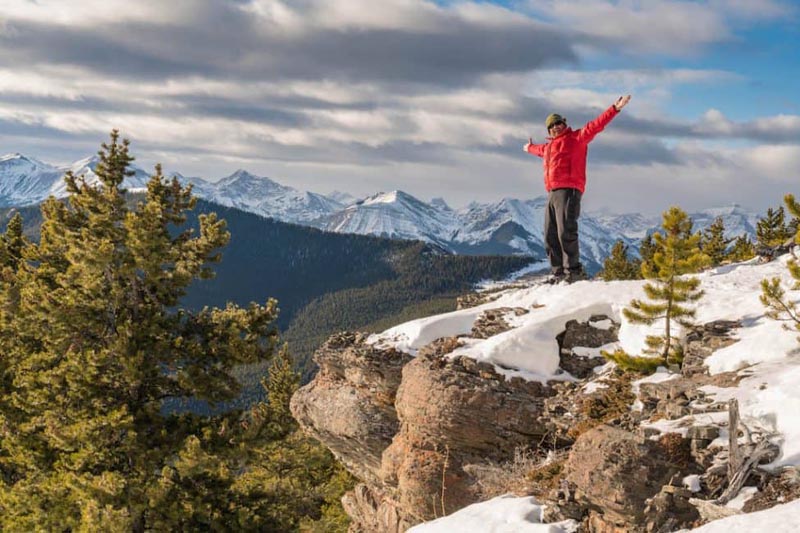 24. Make a Plan – But don't Over Plan
Travel costs a lot of money, so it's good to have a plan before you fly. But don't over plan.
We usually make a plan for the first two or three nights of our travels.
We book a hotel for the night we arrive and the next day. That gives us time to decide if we like where we are or if we want to move.
We usually have a list of the best things to do and see.
We make a point of booking a tour or taking the first day or two to see it all, and then after that, our plans can go right out the window.
We keep a loose itinerary, but we are always open to new ideas.
25. Be Flexible
This brings us to, be open to changing plans.
It's good to plan your route and your trip but it's also important to stay open to new possibilities.
We've changed plans and booked a flight to Borneo after meeting some travelers who said they were going to climb Mount Kinabalu and it was the best decision we ever made.
We spent a month trekking through jungles, climbing mountains, and searching for wildlife.
If we decided to stick to our plans and keep a rigid schedule, we never would have had those amazing moments that we have never forgotten.
Takeaway: It's good to plan what you want to do and where you want to stay but you also need to be open to changing plans.
26. Pack Light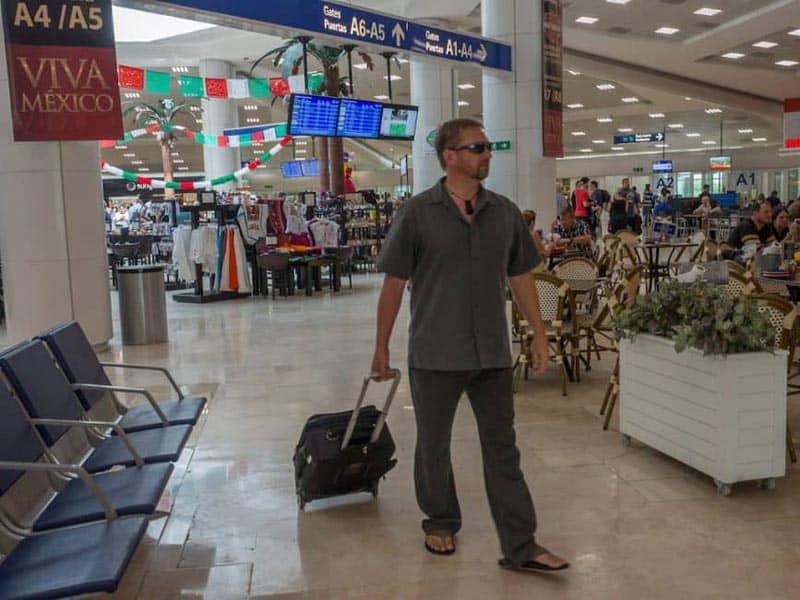 One of the best things you can do to have a great tip is to pack light.
Dave and I are the most irritable when we pack too much.
The hotel room becomes a disaster, we can't find anything, and when we are stuck lugging heavy suitcases through train stations and bus stations. It's unbearable.
Trust me, as someone who has packed heavy on more than one occasion, packing light makes travel much easier.
Top tips on travel: Carry just the essential clothing and mix and match. After packing for your trip, cut everything in half.
Check out our packing traveler tips: the Ultimate Packing List
27. Carryon Care Package
Having emergency items in your carryon is a good idea should your baggage be delayed.
We pack a change of clothes and underwear in our carryon along with all our electronics.
But more importantly, we keep a care package filled with items we need for. the flight including:
noise-canceling earbuds (Deb) headphones (Dave) – personal preference
eye mask
lip balm
Gravol, Advil Cold and Sinus (I get stuffy on the plane)
Tiger balm – to mask bad odors, but not too overpowering for others around us
Shawl or sweater
28. Always Pack a Sarong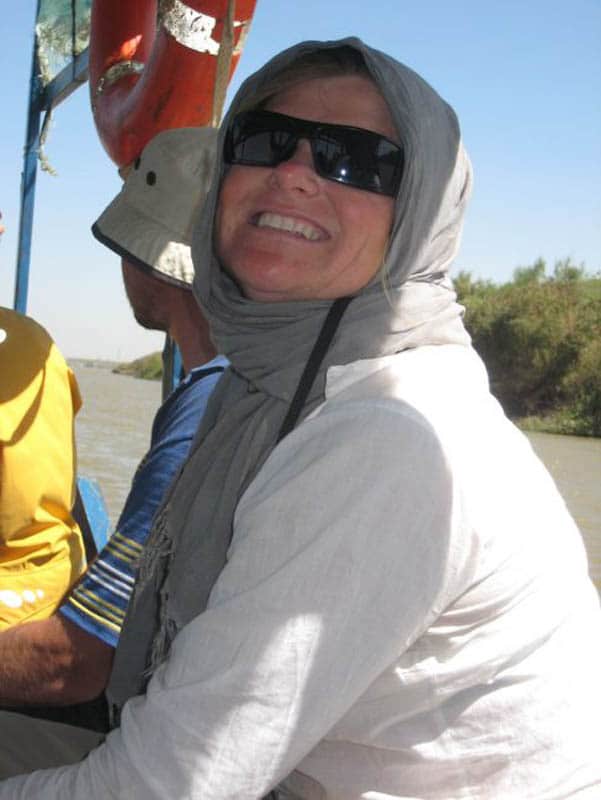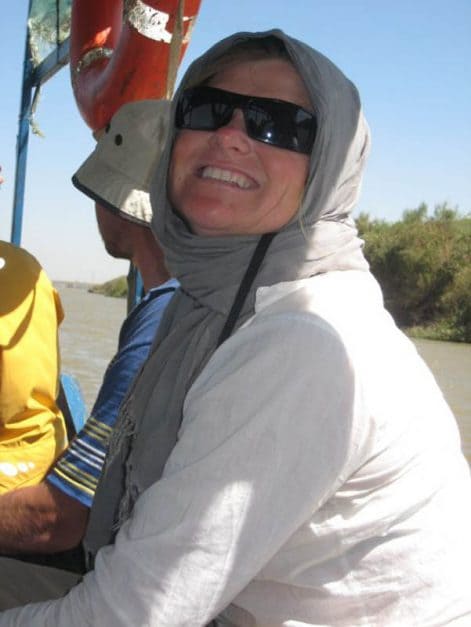 I never leave without a sarong.
I have used it as a headscarf in the Middle East and used it to cover up when entering temples in Asia.
I've used a sarong for 20 years of travel and still do!
It works as a beach blanket, a towel when snorkeling, and a sunshade on a boat ride and to keep warm on an overly air-conditioned bus ride or flight.
I've even dressed up an outfit for dinner by wrapping a decorative sarong around my waist.
If you don't have one, buy one from a local market when you arrive and make sure it is an extra-large!
Takeaway: It is the most versatile piece of travel clothing I've got.
29. Carry Portable Chargers
I can't tell you how many times in the past we've been in the middle of a great day and our batteries go dead. There is no excuse anymore.
Most of our Sony products charge by USB and our portable charger has 4 USB charges in it.
Now we never miss a shot!
If you make sure you have the right travel tech gear, your 21st-century travels will be much more fun.
My Travellers adapter: The VPower 23000mAH power charger is a good choice.
30. Pack a Water Bottle and a SteriPen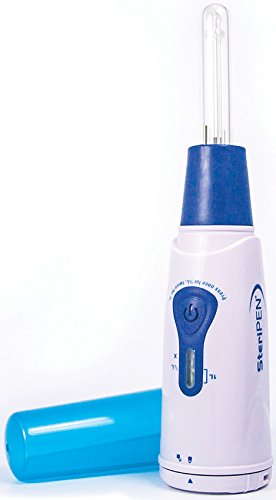 Save the world! We have really cut down on buying bottled water and instead carry a water bottle that we refill daily.
When going to places where water isn't potable, we use our SteriPen to purify it.
We purify water anywhere in the world – we've even used it in the rivers of Kazakhstan!
It purifies using ultraviolet light in 30 seconds and it's lightweight too!
We prefer a collapsible water bottle for optimal space.
31. Back up your Photos
We've seen more than one person lose all their photos on a trip by never downloading.
One mistake, and they are all erased. Don't lose your memories, back them up, even while you are still traveling.
There are many ways to back up photos now.
You can carry a portable hard drive, upload them to the cloud, or other online storage, put them on your computer or store them on Smugmug.
Takeaway: Don't take a chance with your memories.
Traveling with Others
32. A Fight Doesn't Mean the End of Your Relationship (or friendship)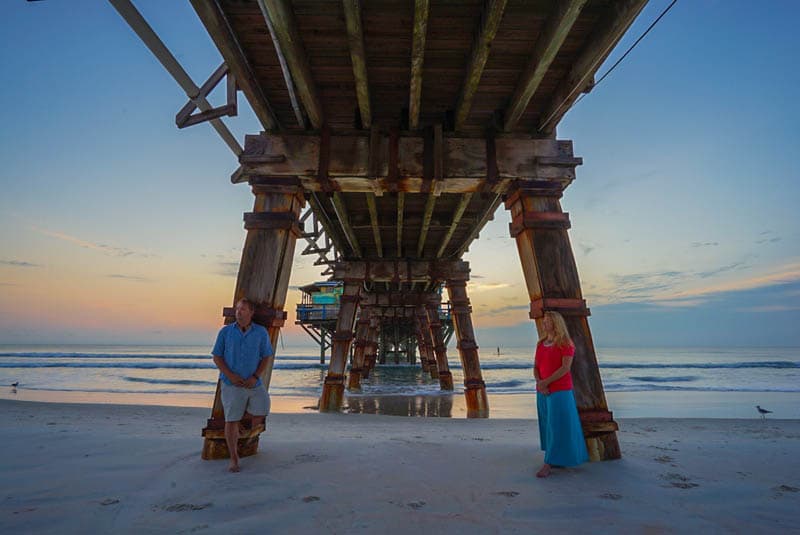 Traveling with your best friend or the one you love can be a very intense experience. You are stuck with each other 24 hours a day.
Emotions run high and you are definitely not in your usual comfortable environment. This situation causes stress on a couple.
Dave and I have had some doozy arguments. I'm talking yelling matches with each other.
But we understand that sometimes you just have to let off a little steam.
Some of our biggest arguments happen while trying to find a place to eat when we are "HANGRy".
No relationship is perfect and you are bound to have a few arguments while traveling.
Don't be too proud to apologize and don't hold a grudge.
33. Tell your Companion How Much You Appreciate Them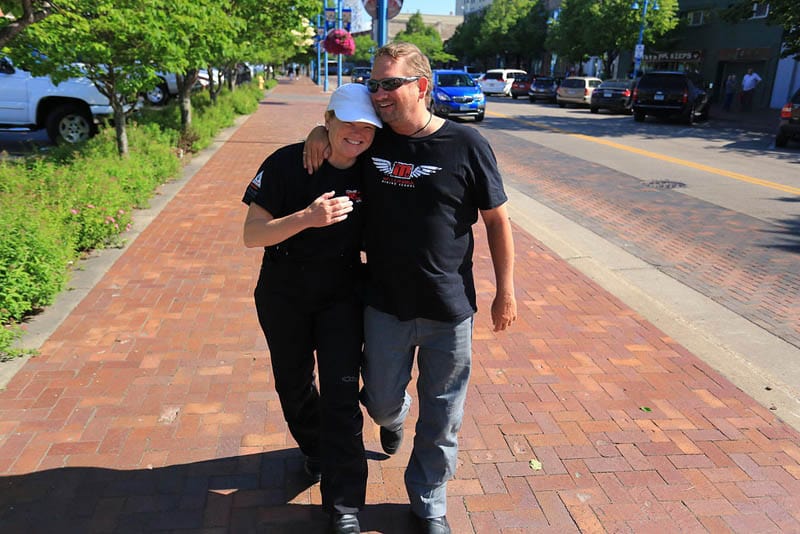 Travel can be all-consuming.
It's easy to forget about the person you are traveling with and become self-absorbed.
Be it your spouse or friend, it's important to let them know how much they mean to you.
You chose to travel with them because you love them or enjoy their company.
We never take that for granted and let each other know how much we appreciate their support. Even the little things.
Takeaway: Don't let travel be only about you.
34. Compromise
As a travel couple, this is our number one piece of advice.
Travel can't be about one person dictating where to go and what to do.
Dave and I like spending time together but we don't necessarily like the same things. But we compromise.
We give a little, and we each try things that the other person likes. And you know what? We often find out that we like it!
Sure, go separate ways sometimes and spend the odd afternoon apart but find common ground to make your travels work together.
I know a lot of couples say it is good for them traveling solo every once in a while. Everyone is different, so we try to respect each other's opinions and boundaries.
35. Use the Post Office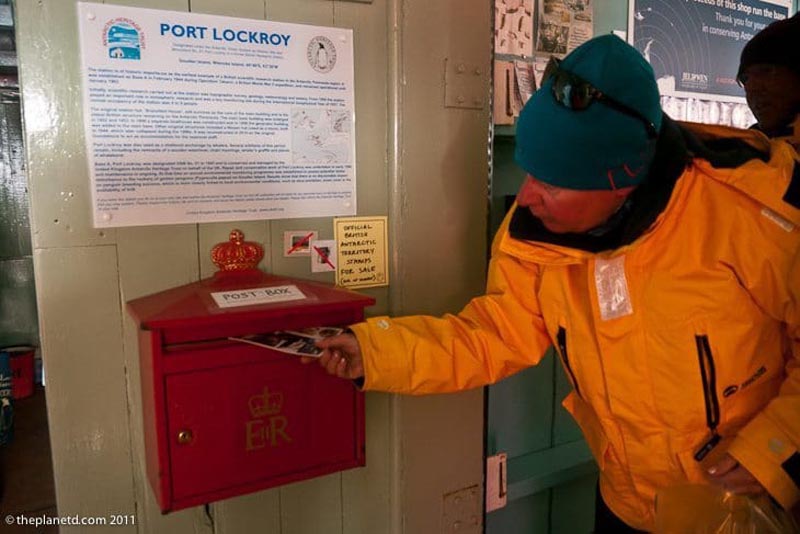 We know a lot of people who say they don't buy anything from anywhere when they travel because they don't have space in their luggage.
But we love going to local markets and buying souvenirs. We just send it home!
We can still pack light and buy a lot.
We've sent things home from Asia, Africa, and even Antarctica! Plus, it's a lot of fun going to post offices in other countries.
I'll never forget having to use the correct colour of yarn when sending a post office home from Malaysia.
It was an adventure unto itself.
When we came home six months later, it was like Christmas all over again!
Food Tips for Travel
36. Don't Be Afraid of Street Food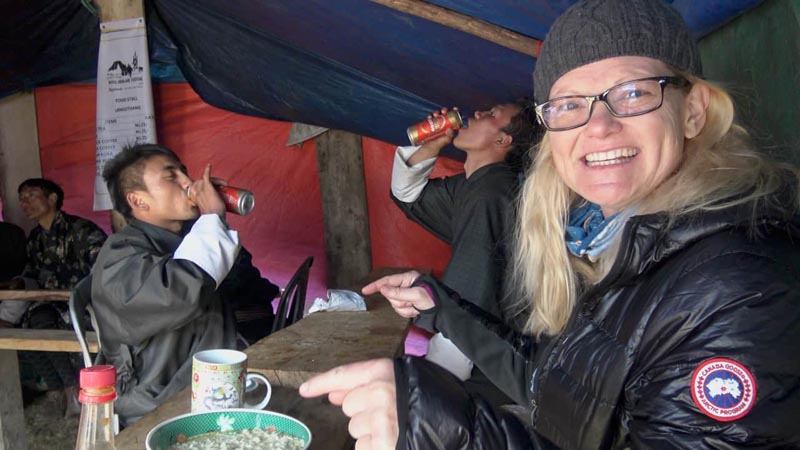 Don't be afraid of eating street food. It is often the freshest and most authentic.
If it is cooked over a flame, deep-fried or boiled, it is safe to eat and it is usually delicious.
When looking for local food, we just walk around looking for vendors surrounded by locals.
We avoid the overpriced tourist traps and instead join the regular patrons at their local hot spot.
37. Don't Eat Out Every Meal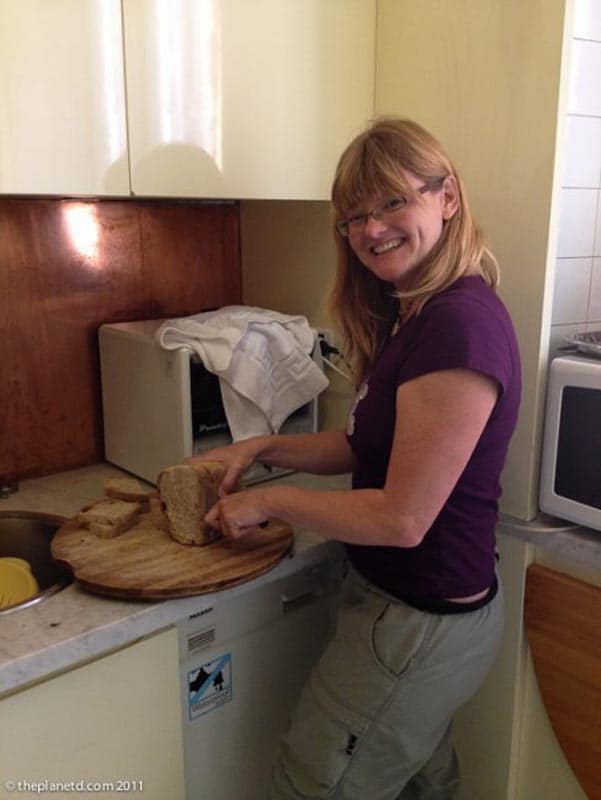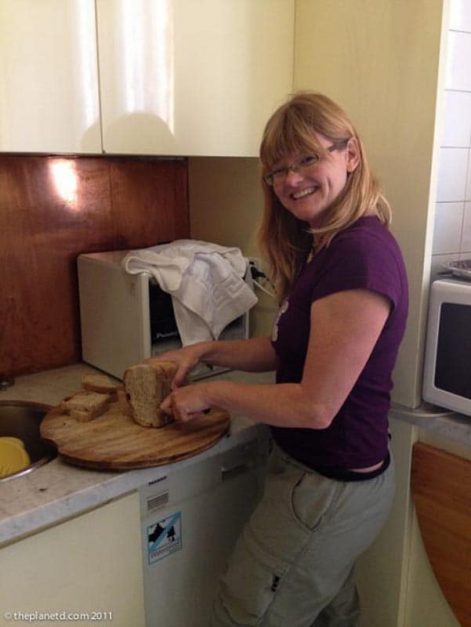 When traveling, meals can add up quickly, so if you can eat breakfast at and cook a few gourmet dinners in your apartment rental, you can save big time.
It's also a lot of fun shopping at the local markets.
We often have breakfast in our flat and then have a picnic for lunch before making a huge meal in our kitchen. complete with wine and appetizers.
We can then go out at night for snacks and cocktails without breaking the bank.
Check out Airbnb for accommodation
38. Try the Local Food
Too many people end up eating at familiar places. We're guilty of it! And we understand, sometimes we just want a Big Mac!
But food is one of the greatest experiences when in a foreign country. We love eating with our hands in India and Morocco.
We love spooning our food in Thailand and picking up rice with chopsticks in Asia.
Some of our best experiences have been trying local food like a Sichuan Hot Pot in China that made our tongues go numb, or a three-hour meal in Japan serving 20 courses of beautifully designed dishes.
One of our best memories was a barbecue in Jordan where our food was buried and cooked in the sand.
We leave our food pickiness behind and go for it when traveling.
Airport Travel Tips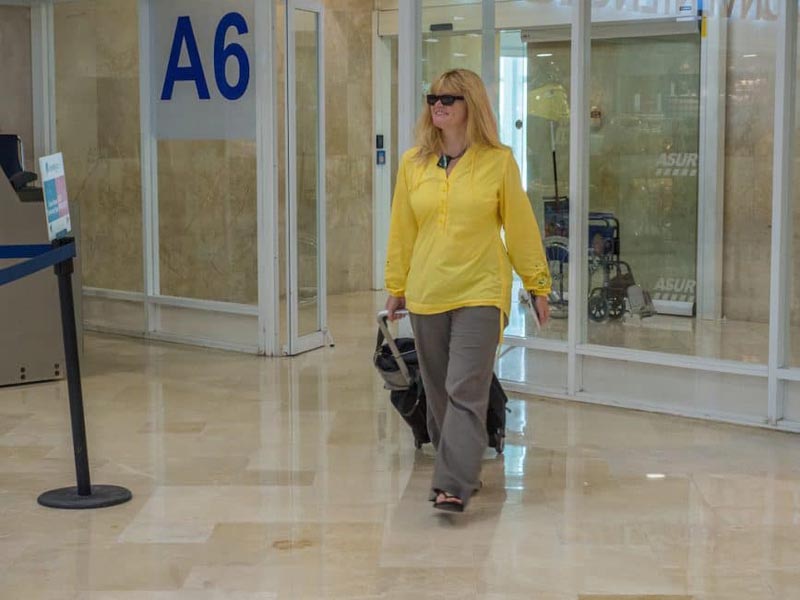 The airport can be the most stressful part of your travels which is really a shame since it sets the tone for your trip.
But we have a few tips that will help alleviate stress and be the best traveler at the airport.
39. Get a Credit Card with Lounge Access
Get a travel credit card that offers you lounge access you can relax in style.
Look into travel credit cards that offer Priority Pass entrance.
You can sleep during layovers, eat and drink for free and even have a shower.
40. Get a Credit Card that Let's you Skip the Security Line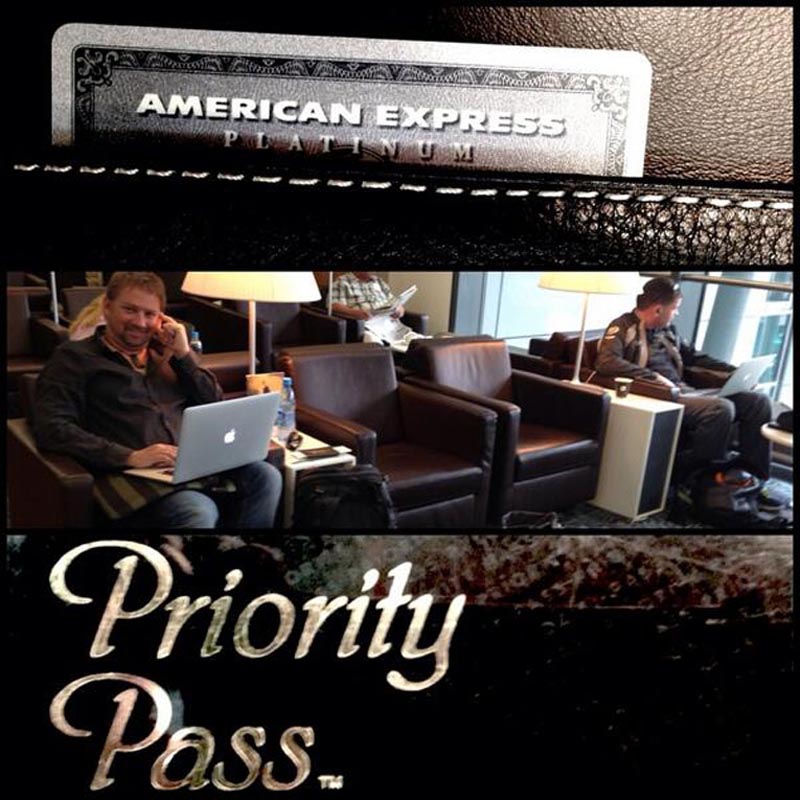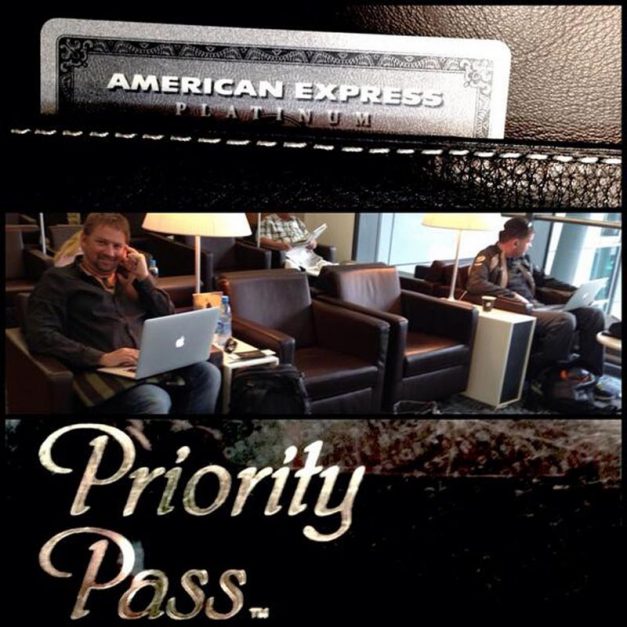 In our home airport of Toronto Pearson, anyone with a specific American Express Card can skip the security lines and go into priority boarding.
Look into your local airport and see what they offer.
We have been in airports around the world and see that certain cards like Visa, En Route or American Express get priority security access.
Hot Travel Tip – Get a Priority Pass for lounge access. Travel credit cards like American Express and Chase offer Priority Pass
41. Look for Business travelers at the security line
When lining up at security, never get behind families, they are always slow.
Instead, go to the line filled with business travelers.
Even if it's a bit longer, it will move faster because everyone knows what they are doing and get through quickly.
42. Pack Liquids in clear ziplock bags
Keep everything simple while in line and have all your liquids prepacked and easy to access in a ziplock bag.
I put it at the top of my carryon and pull out my computer, and bag of liquids in one swoop
Takeaway: If you can start your travel off on the right foot, it sets the tone for a relaxing and fun vacation
43. Have an Open Mind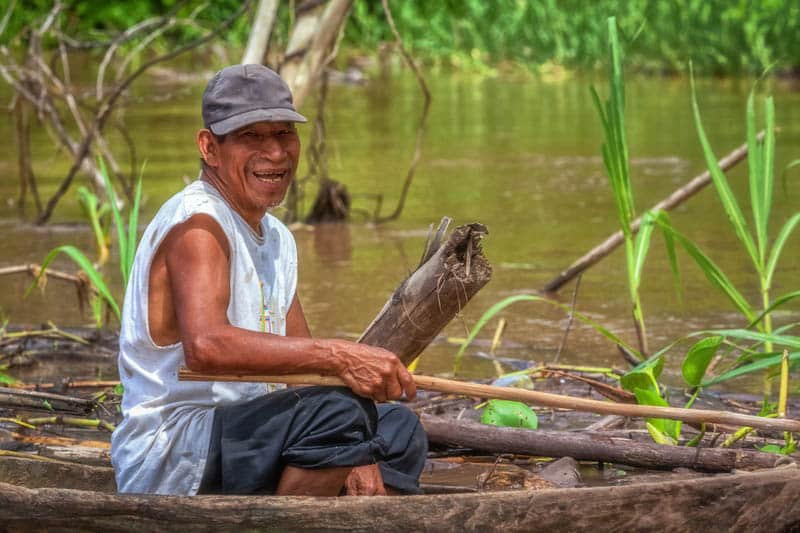 Many people have preconceived notions about a place before they go. Especially when traveling internationally.
The beauty of travel is that you learn and understand different cultures and religions.
People are often the same as you and me. They laugh, they cry, they care about their families.
You'll find that you have more in common with people around the world than you thought.
44. Relax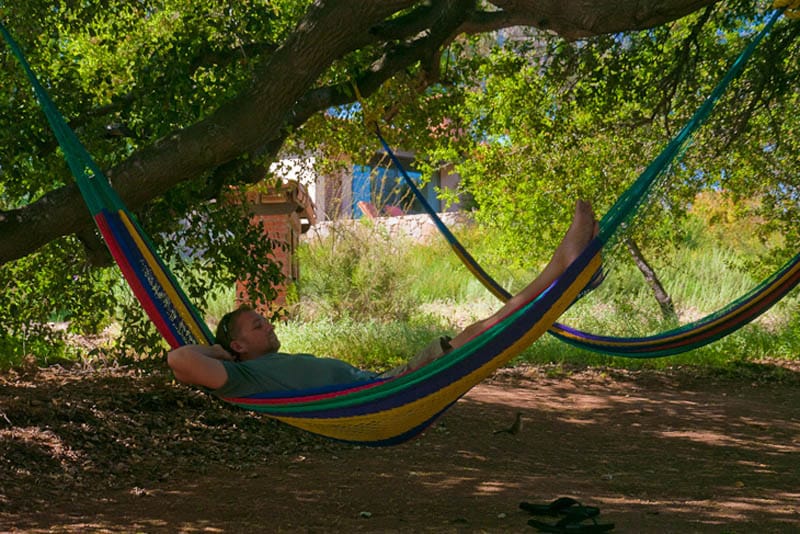 And finally, relax and take a breath.
We've seen way too many people complain while on tours, or argue at check-in, and grumble over meals for absolutely no reason.
Instead, be in the moment and take it all in.
Travel can be frustrating and overwhelming, but we've learned (over time) to take a breath and step back for a moment.
Travel is a privilege and often times the people we end up complaining to or shouting at have very little authority and very little at home.
They are working to simply get by and feed their families. As they are being yelled at they are probably wondering, why on earth are we so upset about something so small.
As travelers, we are the lucky ones.
Want to learn to travel more? Check out how to start a travel blog so you can take your travels to the next level and turn it into a career.
And that ladies and gentlemen, is a list of our best travel tips.
We'd love to hear your words of wisdom too. Got some tips on travel to share? Tell us below.
Read more Travel Tips
And You May Also Like:
If you enjoyed this post on tips for traveling, why not save it to Pinterest?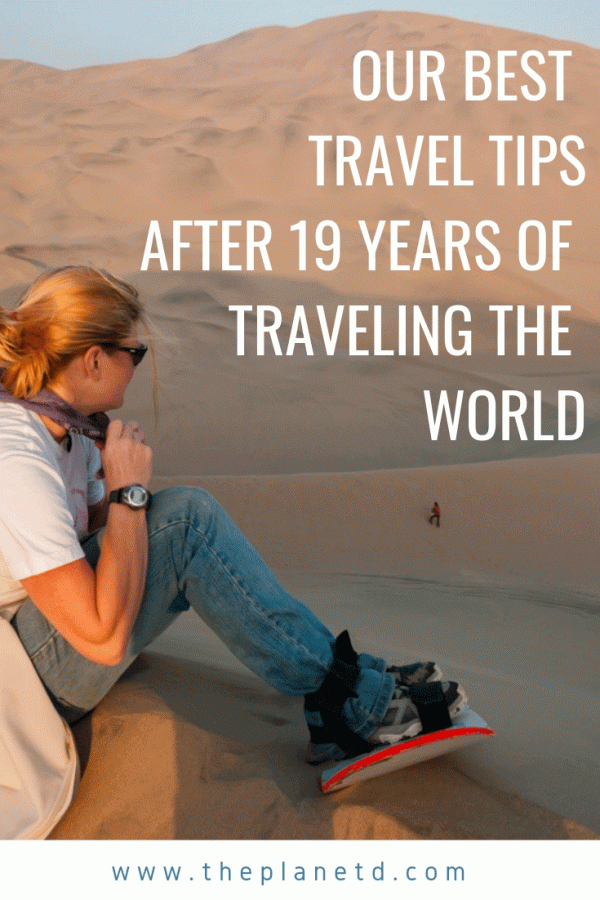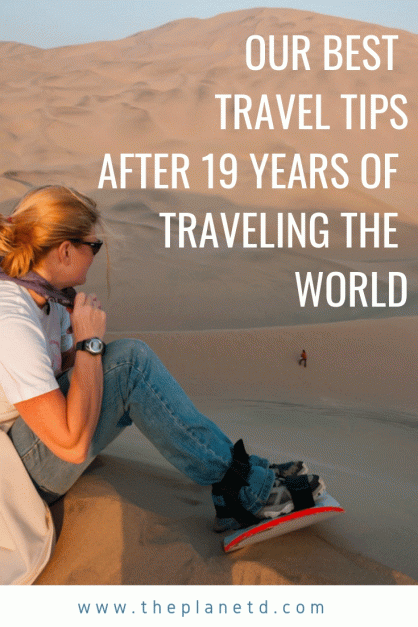 There are some affiliate programs in the post above, but these are all products we highly recommend. We make a commission should you click on any of the affiliate links at no extra cost to you.