Last year, Dave and I spent the summer criss-crossing the globe for various conferences and work commitments.
Even though we were living our dream of traveling the world, we were on edge. The more we travelled, the more our emotions seemed to be heightened and the shorter we were with each other.
Sometimes, we'd have shouting matches in our hotel room over the littlest things. We couldn't figure out why we were so upset all the time.
But now we have and we want to share our best travel tips for traveling as a couple.
Traveling as a Couple
Jet Lag
Traveling as a couple can be difficult on a relationship, but we've found that by simply understanding why you are acting the way you are, or being aware of how the relationship changes on the road, you can have a wonderful time seeing the world with the one you love.
Then it dawned on us. Jet lag is not only hard on the body it can play with your emotions.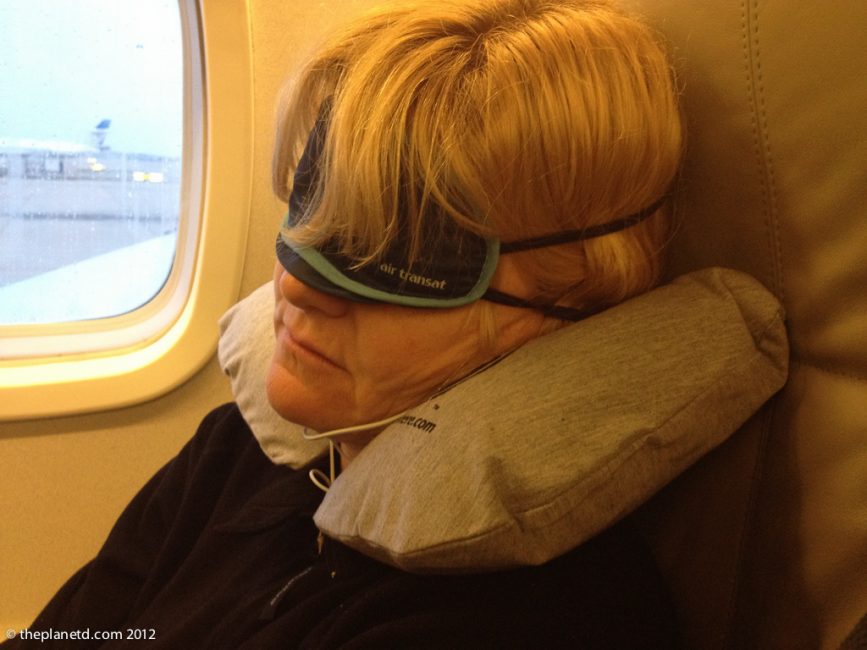 Dave and I noticed a pattern that for the first 3-4 days after landing in a new destination, we would argue over everything. We were irritable and frustrated with each other. We had never been this way before, and wondered why we were so angry when we finally achieved so many of our goals.
A few days after our arrival, we'd finally relax. Just as we were settling in and enjoying the moment, we'd have to jet off somewhere else. Then the bickering and fighting started all over again.
As I write this now, it is so clear to me, but it took Dave and I a few months of constant travel to realize that we would fight because we were suffering from jet lag. Once we understood our pattern, we could control it. We made a pact to never make any important decisions during the first few days of landing in a new destination. We made sure to give each other a break when it came to our emotions during the first few days of being in another country. Once we understood our jet lag problem, life became much easier. Whenever we were irritable or frustrated, we took a moment to decide whether we were really and truly upset or whether it was the jet lag talking. Most of the time, it was jet lag.
So the best advice we can give you is to relax. If you have just flown from North American to Europe and have expectations that your European vacation is going to be smooth and seamless from the time you land, you are wrong. You are both going to be exhausted and on edge, and since you don't have anyone else to lean on but each other, you are probably going to blame each other for any mistakes that are made.
Instead of stressing out about having to head out and see the sights or pointing the finger at each other for overpaying the taxi driver or getting lost on the way to the hotel. Take a few breaths. Once you settle in, you don't have to run out the door to see the sights. Maybe you're wired and on edge. Why not have a nap or a bath before you hit the pavement.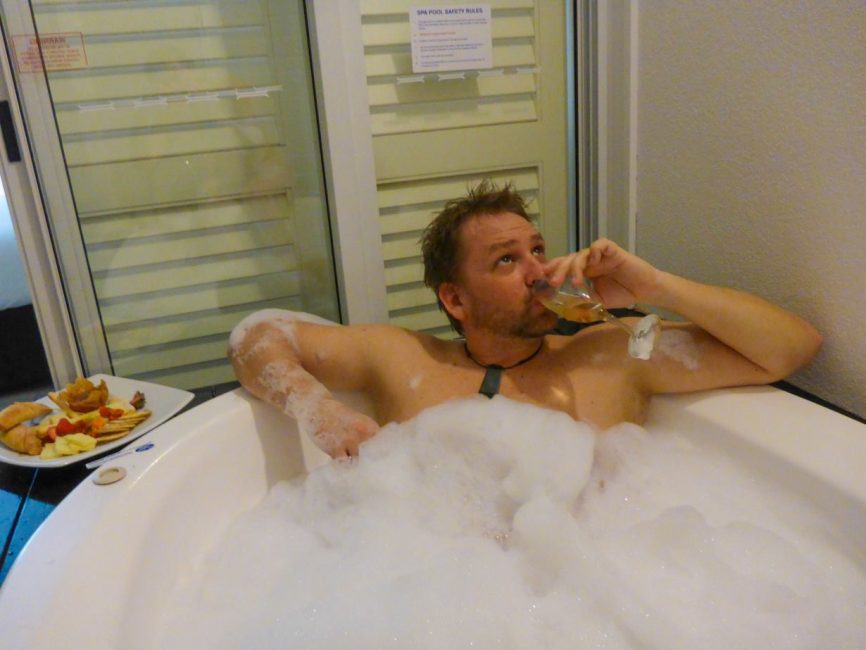 Which brings me to Expectations. People put a lot of pressure on making their vacations perfect. Just because you are on vacation from your job, it doesn't mean you are on vacation from life. There is a chance that things will go wrong and that people will make mistakes. If things aren't going as planned you still need to treat each other with respect. It's important not to point fingers or lay blame.
When things go wrong, give each other a hug. Dave and I have found that a simple hug can make things better. I know that my temper can run higher than Dave's and so often when I'm fuming mad, he'll say to me "come over here and give me a hug." He won't take no for an answer and once I give him a hug, I start laughing and realizing that I am frustrated over nothing.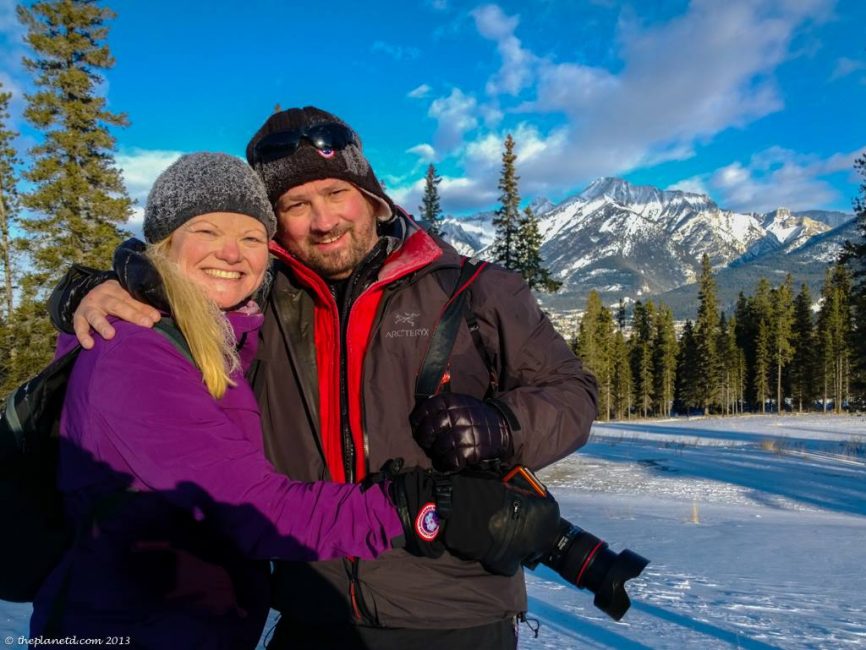 Body contact is important when traveling as a couple. So often we forget that we are a couple traveling together. We are people that deeply love each other and are passionate with one another. It's easy to become simply 'pals' on the road. And that is the sign of trouble. The worst thing a couple can do when traveling together is to start acting like friends. Remember, even though travel can sometimes be difficult and you are busy sightseeing or running around seeing everything on your bucket list, you need to take time for each other.
Sure you are tired and sure you are constantly on the move, but just like every day life, relationships take work.
Romance
We set aside romantic evenings, splurge on a nice hotel or romantic dinner. Even during our most frugal travel days, Dave and I always found money in our budget to stay at an upscale hotel for a couple of nights. Staying in tents, hostels and small guest houses can be a great adventure, but couples need romance too. There is nothing better for bringing passion back on the road than enjoying a luxurious room while ordering in room service and spending quality time together free from distractions.
Now that we travel for a living, we make sure to have a night or two every few weeks to ourselves. Many times we are too busy working and writing after a long day of adventures that we don't make the time for each other. We are lucky enough to be able to stay in luxury hotels for work, but we never truly relax and enjoy ourselves. We are too busy taking photographs, writing articles or editing photos. So it is important for us to take the time to go to a hotel on our own and enjoy it free and clear from responsibilities. We make sure to always set aside Dave and Deb time. It's kept our relationship strong for 23 years.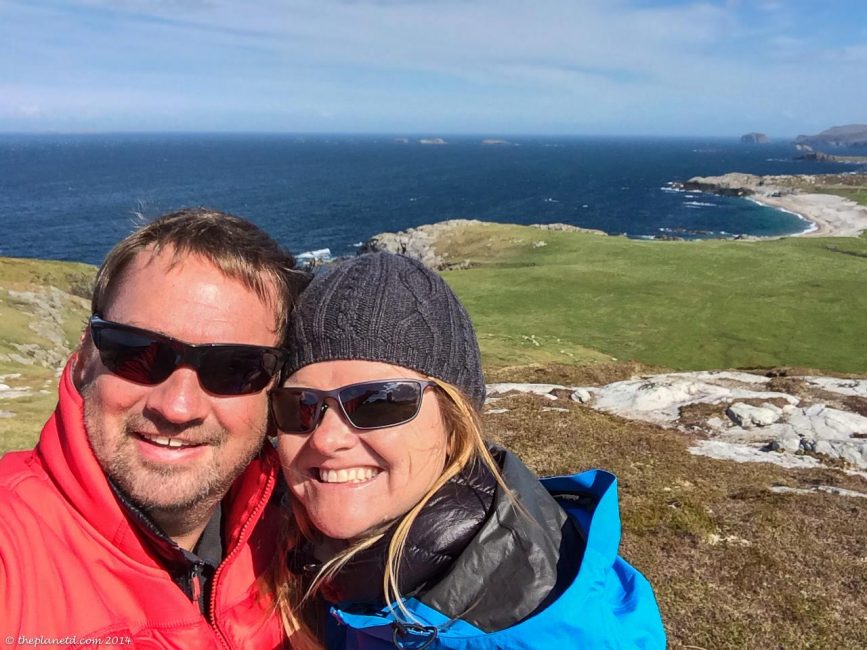 Communication
We find that when we travel, we need to communicate much more than we do at home. When you are home, you are in your comfort zone and it's easy to take each other for granted. If things start annoying you or you are in a bad mood, you can go to another room and read a book or watch TV. You can head into the backyard for some quiet time or even make some tea and put on music. When traveling, you are going to find that you are more vulnerable and more aware of each other's actions. When you are in your comfort zone it's easy to let things slide if you feel you are being ignored. But when you are traveling together, you are going to notice every little thing that your partner does. If something is bothering you, express your feelings. Talk it out and tell them. It may be that you are more timid in a crowd when traveling. At home, you may be ok, but while abroad you feel uncomfortable. Your partner may not know this and wonder why you are acting weird on the subway or in a crowded square. Talk things out and tell each other how you are feelings. It's good to let each other know your insecurities and fears.
We find that the more we discuss everything, the happier we are.
Compromise
This is always our biggest piece of advice that we give people. You have to be willing to give and take. It can't be one person dictating where you are going and what you are doing. Maybe you hate museums and your spouse hates sporting events. You don't want to spend your time on separate vacations so give a little. Maybe you could go to a sporting museum like the Hockey Hall of Fame in Toronto. You both get the best of both worlds. Or, let's face it, you love each other. Would it be so bad to suck it up for a few hours to go to a football game with the one you love but then the pay off is that you both go to the Museum of Modern Art the next day? A lot of people suggest spending time apart, but Dave and I aren't that type of traveler. We like spending time together. I'd rather go to something that I'm not completely into with Dave than spend my vacation alone. If you give and take and do things with each other with the odd day or two to go your separate ways, you'll have an amazing time. Besides, you may find out you like it!
When we first started traveling, I was afraid of everything. But now that the years have past, I've dove with Great White Sharks, flew a stunt plane, gone paragliding and kayaking with crocodiles. Because I did things that Dave was interested in, I am now a person who loves adventure. If I didn't step out of my comfort zone and join Dave on adventures, we'd never be where we are today. I'm now more gung ho for crazy and zany travels than Dave is!
Last but not least..
Be willing to argue. Dave and I can fight like the best of them. We always say, "we are two passionate people and when we are angry with one another, we have very passionate arguments." But, we never hold a grudge, and we always forgive and move on. We have things that bother us, but we get over it. Once you've gotten it all out and make up, accept the apology and leave it alone. Bringing back past mistakes is childish. Once you've worked things out, it's time to forget about it.
If you hold things in and don't say anything, it is going to build up and you are going to explode.  I'm not saying be nit picky at every little thing. I'm talking about letting the person know when something is wrong. If you let things slide on the road, it will come back to get you and you will end up resenting one another. It's important to let each other know when something is wrong. However it is also important not to focus on the negative. Nobody is perfect and we are all going to make mistakes, but when things reach a point where you need to say something, say it. Chances are the other person won't even know they were upsetting you in the first place.
Dave and I have been traveling together for extended periods since 2000. Some of our first travels were tough. There was a time when I locked myself in the bathroom because we didn't have another room to go to in the middle of the  night, and there was a time when Dave walked 100 metres ahead of me on a deserted road because we couldn't separate due to being in the middle of nowhere, but we were so mad at each other, we couldn't look at each other. We laugh about it now, but in those moments, we were beyond angry.
Remember, you're going to fight and you're going to annoy each other. But if you slow down, take the pressure off one another and be aware of each others feelings and actions. Traveling as a couple can be one of the most rewarding experiences of your life and you'll find after your travels that you are closer than you ever thought you could be.