There are so many things to do in Toronto it can be difficult to know where to start. Being one of the most multiculturally diverse cities on the planet, there is something for everyone.
It's our hometown but we've also experienced Toronto as a tourist and here and this comprehensive guide will give you a great base to start planning your trip to Canada's largest city. 
Top Things to do in Toronto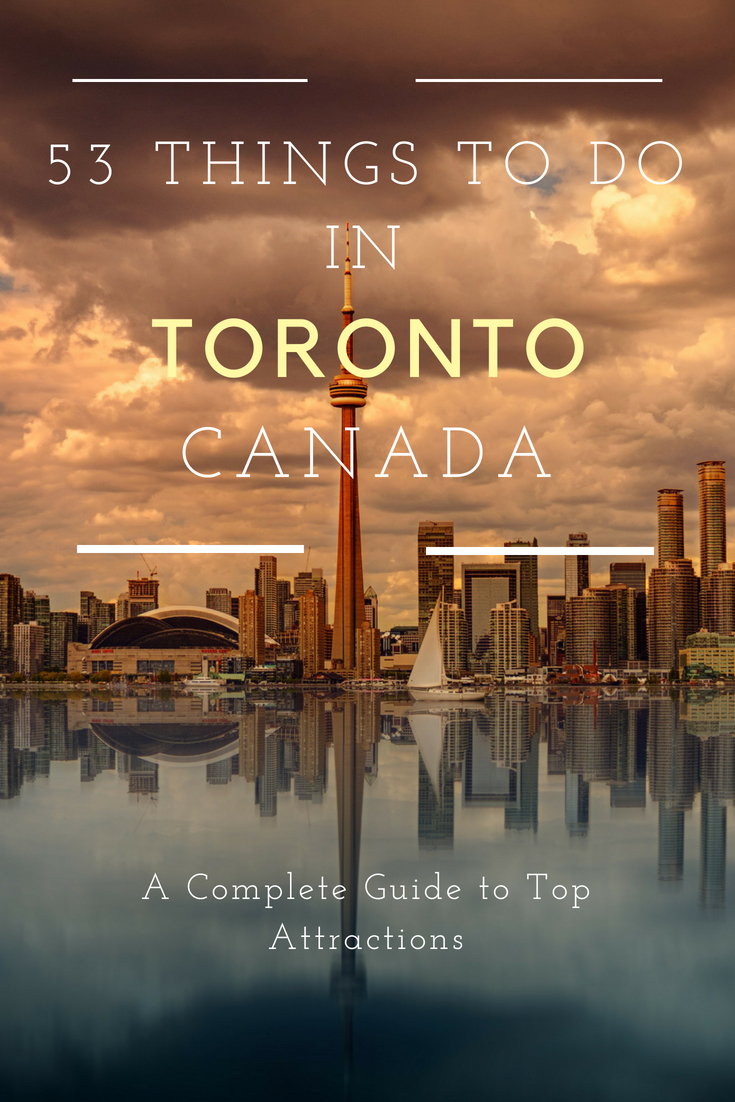 To Skip Directly to each attraction click on the links below.
Part 1: Best Toronto Tourist Attractions
#1 CN Tower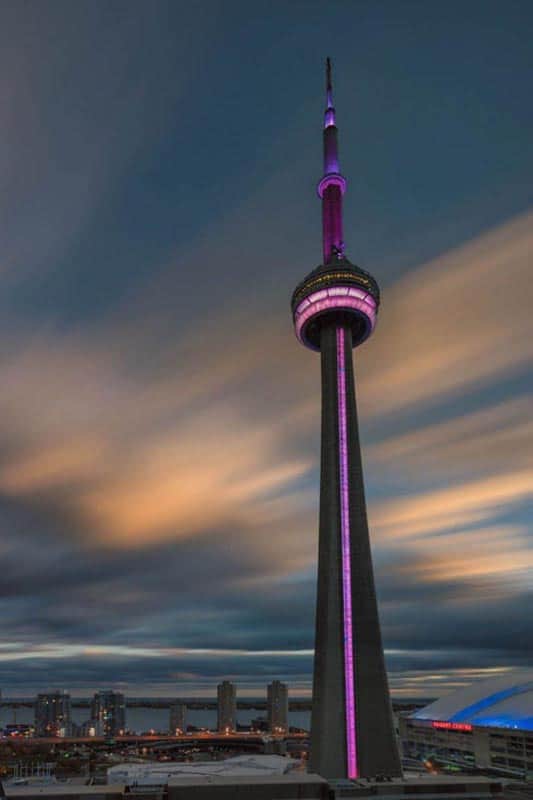 The CN Tower is Toronto's most iconic landmark. Built in 1975, it reigned as the world's tallest building until 2007 when it was taken over by the Burj Khalifa in 2008.
Today it is still clinging on to the Top 10 in the 9th spot, but it is no less impressive standing at a massive 553.3 m-high (1,815.3 ft)
You can eat dinner at the revolving restaurant, walk on the glass floor, take in the 360 degree views of Toronto from inside and out, enjoy a virtual reality ride, learn about the making of the CN Tower and for a real thrill, head outside and lean over the edge of the tower on the exciting Edge Walk.
Location: 301 Front Street, right beside the Rogers Centre where the Blue Jays play baseball. Directions - TTC to Untion Station, then walk East on Front Street
#2 Ontario Science Centre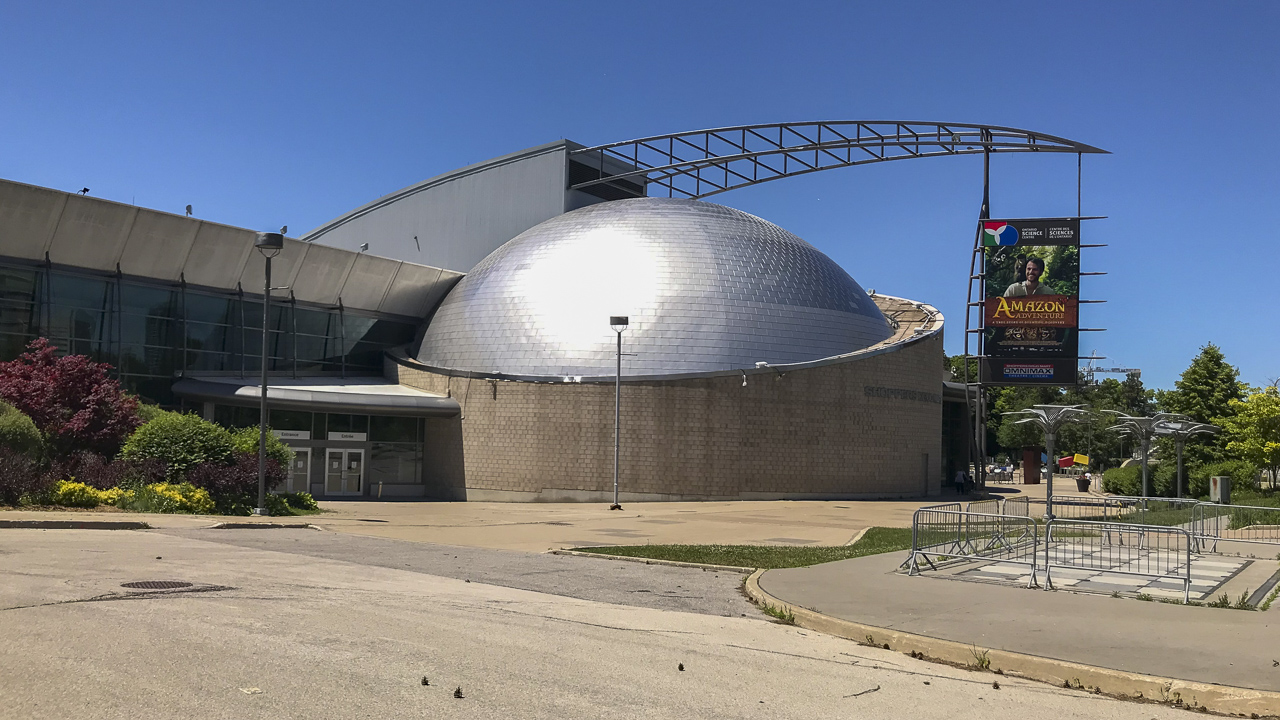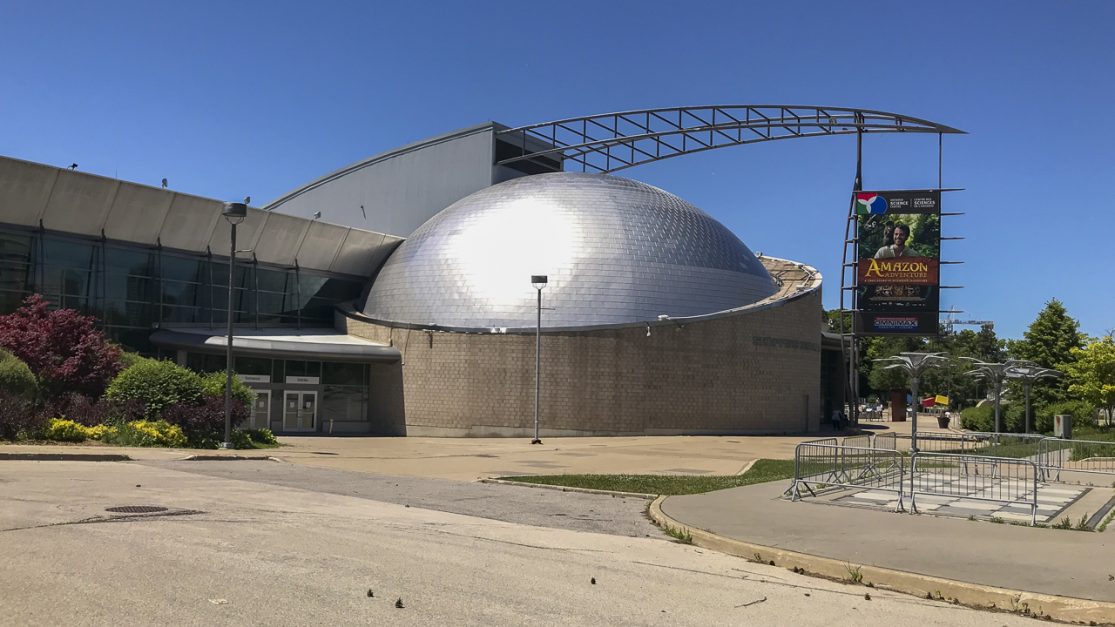 Located north of the city, the Ontario Science Centre has been a favourite for decades.  There are great hands-on science exhibits and spectacular displays.
Walking through the Living Earth exhibits seriously feels like you are walking through a real rainforest.
It has Toronto's only Planetarium and there is an OMNIMAX Theatre showing new films regularly.
Location: 770 Don Mills Road North York: Take the Subway Line 2 to Pape Station, transfer to Bus 25 North to Don Mills at St. Dennis. Or take an Uber, or ride a bike!
#3 Ontario Place
I am so glad that they re-opened Ontario Place at Toronto's Waterfront. Located at the CNE Grounds on the Lakeshore, it's an excellent place to spend an afternoon.
It has one of the best outdoor festival stages in Toronto at Budweiser Stage attracting big names performing in an intimate setting (We've seen Aerosmith and the Killers here and it was awesome!) And there's an IMAX theatre.
Enjoy the excellent trail for cycling or rollerblading that goes around 7.5 acres of green space. It is transforming every year and you never know what will be new with each season.
Location: 955 Lakeshore West BLVD - Take the 514 Streetcar out to Dufferin Gate Loop. Or ride a bike along the waterfront trail.
#4 Hockey Hall of Fame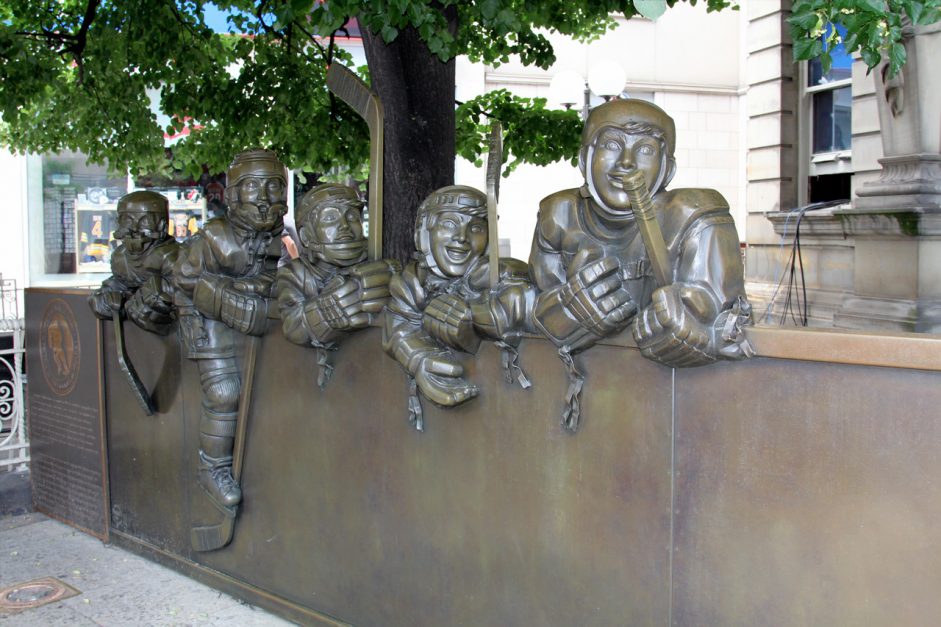 Canada loves its hockey and you can celebrate everything hockey at the Hockey Hall of Fame located at the foot of Yonge and Front Street. It houses the Stanley Cup and it's on display when it's not touring the country.
It houses the world's largest collection of hockey memorabilia, there are interactive displays and two theatres. Sports fans will love this place.
Location: 30 Yonge Street - Subway Line 1 to King Station.
#5 Casa Loma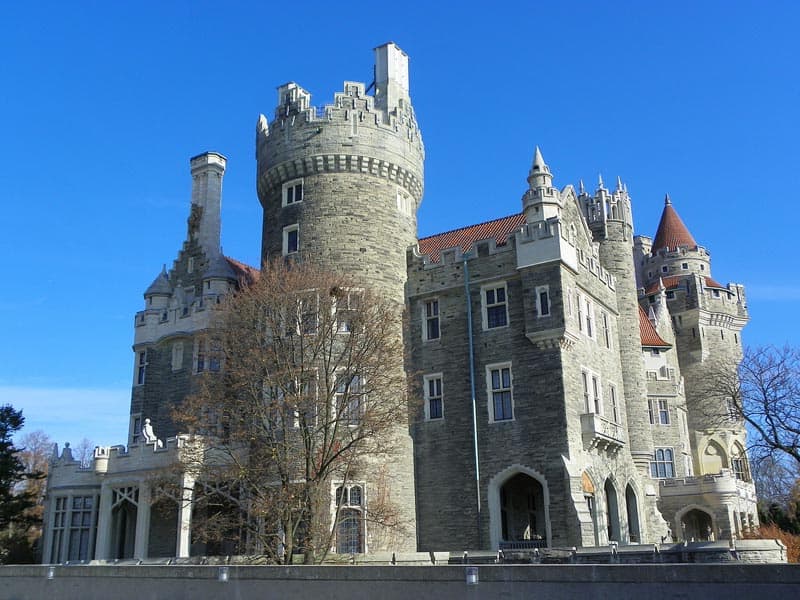 Toronto has a castle and this one is a beauty. It was built in 1911 by Sir Henry Pellatt; a local financier to be used as his private residence. It was a lavish house with 98 rooms at 64,700 square feet (6,011 m2).
There are stables and a coach house and today it is a popular tourist attraction.
Dave and I both worked in Casa Loma many times as Hollywood movies often film on the premises. There is even an 800-foot tunnel leading to the stables.
You can tour the many suites, the garden, and the grounds, there's dining including fine dining at the BlueBlood Steamhouse, a casual restaurant at the Terrace Grill and coffee and snacks at Liberty Café.
Location: 1 Austin Terrace - Take the Subway Line 1 to St. Claire Station and then walk West to Casa Loma
Part 2: Best Toronto Museums
#1 Royal Ontario Museum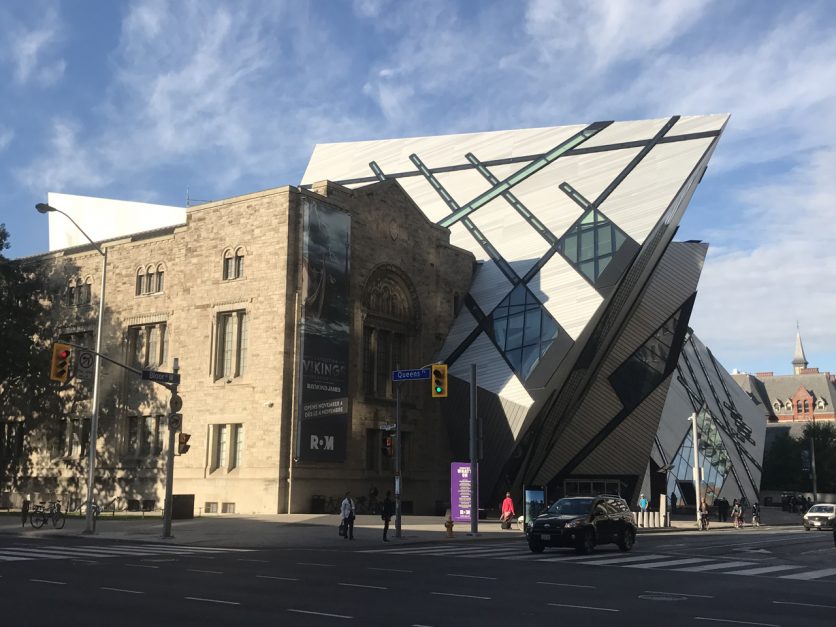 The Royal Ontario Museum (ROM) is Canada's largest museum and one of the top 10 cultural institutions in North America. Located at the corner of University and Bloor, this impressive museum melds old and new. The contemporary design is a beautiful addition. It was added to the original building creating a stunning work of art.
It is fitting for a building that houses 13 million artifacts and artwork featured in 40 different exhibition spaces and galleries.
Location: 100 Queens Park - at the corner of Yonge and Avenue Road. Line 1 or 2 Subway to Museum Station.
#2 Art Gallery of Ontario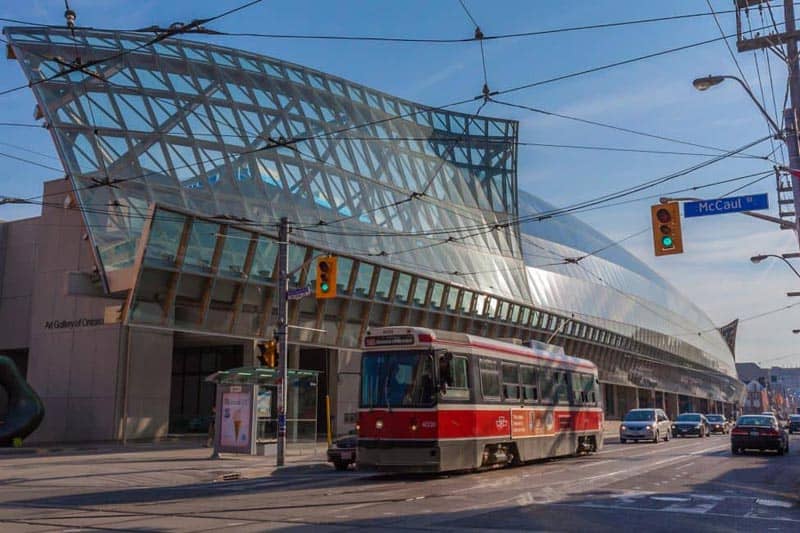 The AGO went through a huge transformation in 2008 with a spectacular design by Canadian artist Frank Gehry. With new life comes new exhibitions and the AGO attracts some of the top exhibits on earth. The art gallery houses permanent collections like the Group of Seven, The Thomspon Collection and Contemporary Art.
It also has a lovely cafe where locals like to meet for a drink or coffee.
Location: 317 Dundas Street West - Line 1 Subway to St. Patrick Station
#3 Bata Shoe Museum
This is one of the most unique museums we've experienced with displays of footwear through history. But you'll also get to see celebrity footwear like Elton John's platform boots and Elvis' Blue Suede Shoes.
Canadian legend Terry Fox's running shoe is on display from when he attempted to run across the country for cancer research after losing his leg to cancer. He eventually succumbed to the disease, but he is a true Canadian hero.
Location: 327 Bloor Street West. Subway Line 1 or 2 to St. George Station
Advance tickets can be purchased through Get Your Guide 
#4 Fort York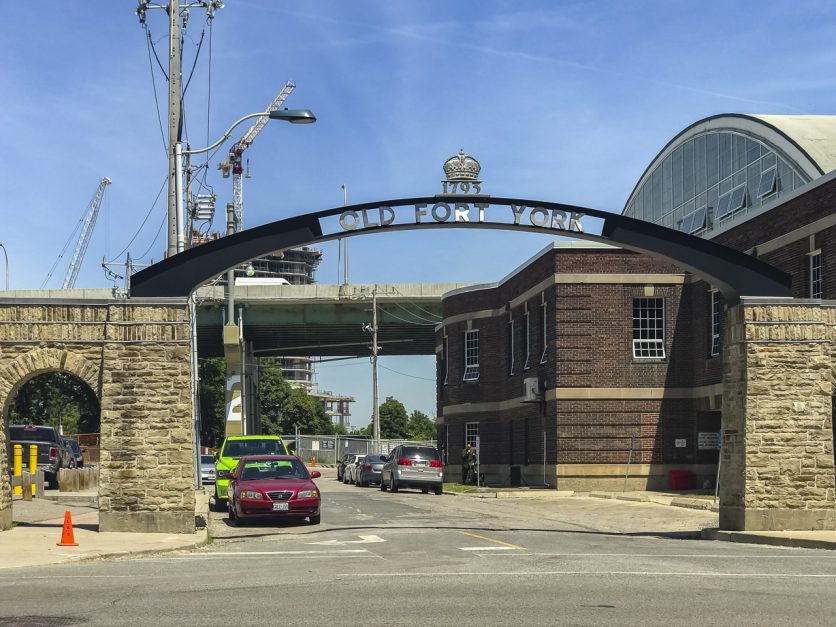 It's a fort in the middle of the city. Before Toronto became the mega city that it is, it was once called York. And this fort stood on the shores of Lake Ontario to protect the city during the War of  1812.
This National Historic Site is open year-round offering guided tours, demonstrations, and exhibits. You'll have fun interacting and learning about history.
Location: 250 Fort York Blvd. Streetcar 511 or 505 or 509 Street Car
#5 Aga Khan Museum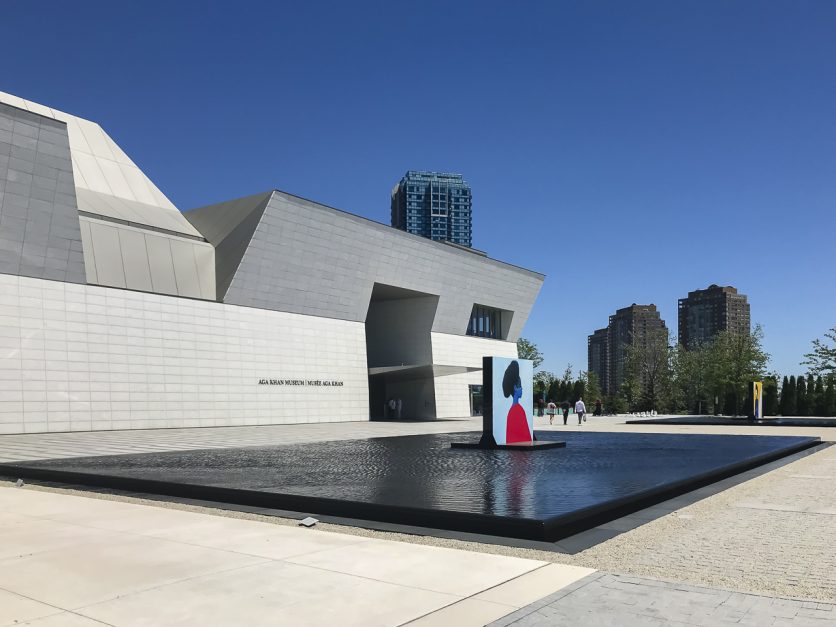 Opened in Sept 2014, the Aga Khan Museum is one of Toronto's newest attractions. This museum located in the north of the city at the Don Valley and Eglinton features a collection of Islamic, Persian and Muslim Art.
It is North America's first museum dedicated to Islamic Art and was started by the private collection of the late Prince Sadruddin Aga Khan who had been collecting since the 1950s.
The museum houses 1000 objects dating back 10 centuries housed in an impressive eye-catching building.
Location: 77 Wynford Drive - Subway Line 2 to Broadview Station then take Bus # 100 to museum.

It's a good museum to visit in conjunction with the Ontario Science Centre as they are in the same area of town.
Suggested Toronto Tours
Toronto Urban Adventures - Run by Toronto Native and our friend Jason. This tour company has some great alternative tours of the city from Graffiti tours, Beer Make History Better Tours and When Pigs Fry.
Get Your Guide is a tour company we have used all around the world and they offer guided tours of Toronto including:
Toronto Bike Tour - This 3.5-hour bike tour takes you around the major sights at an easy pace. Get off the beaten path to see many landmarks that are not easily reached by bus or car.
Toronto 5-Hour Ultimate Tour - This is the ultimate Toronto highlights tour starting at the CN Tower observation deck, taking a Harbour Cruise and a tour of Casa Loma. See other attractions like the Eaton Centre, Queens Park and St. Lawrence Market.
Distillery Tour - The Distillery District was once the largest whisky producer of the British empire. This tour takes you through the historic district sampling beer and chocolate.
Toronto Harbour Tour - A harbour cruise offers great views of the Toronto Skyline. 1 Hour is just enough to take it all in and get on with your day.
Hop-on-Hop-off Bus - We love a hop on hop off bus when visiting a new city. They're a good way to get around, get your bearings and easily see all the major tourist attractions. A 48-hour pass is only $49.
Part 3: Must-See Toronto Attractions
#1 City Hall/Nathan Phillips Square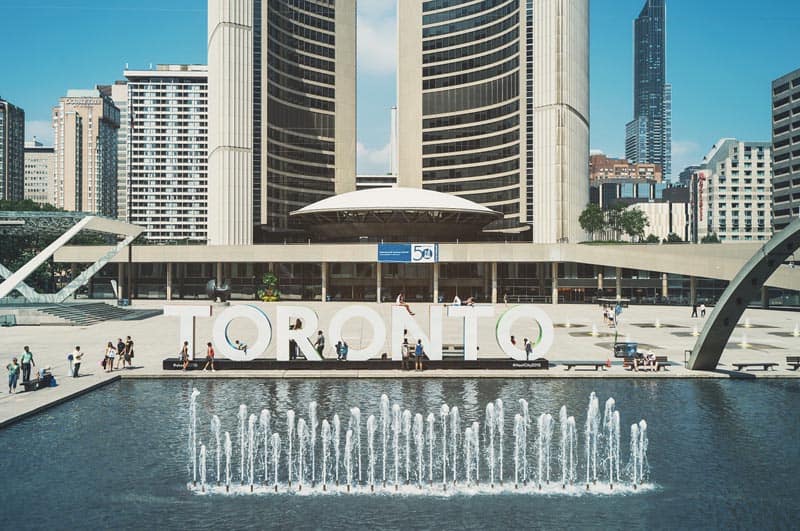 It's a gathering spot for tours and meetups. It probably attracts the most visitors to Toronto due to the iconic City Hall Building. It is a popular spot for events, art displays, and celebrations.
It's Toronto's Times Square as this is where we celebrate New Year's Eve and the fountain turns into a skating rink during the winter months.
Location: 100 Queen Street West - Subway Line 1 to Queen Street.
Take a walking tour of Toronto to see all the major sites with Get Your Guide.
#2 Graffiti Alley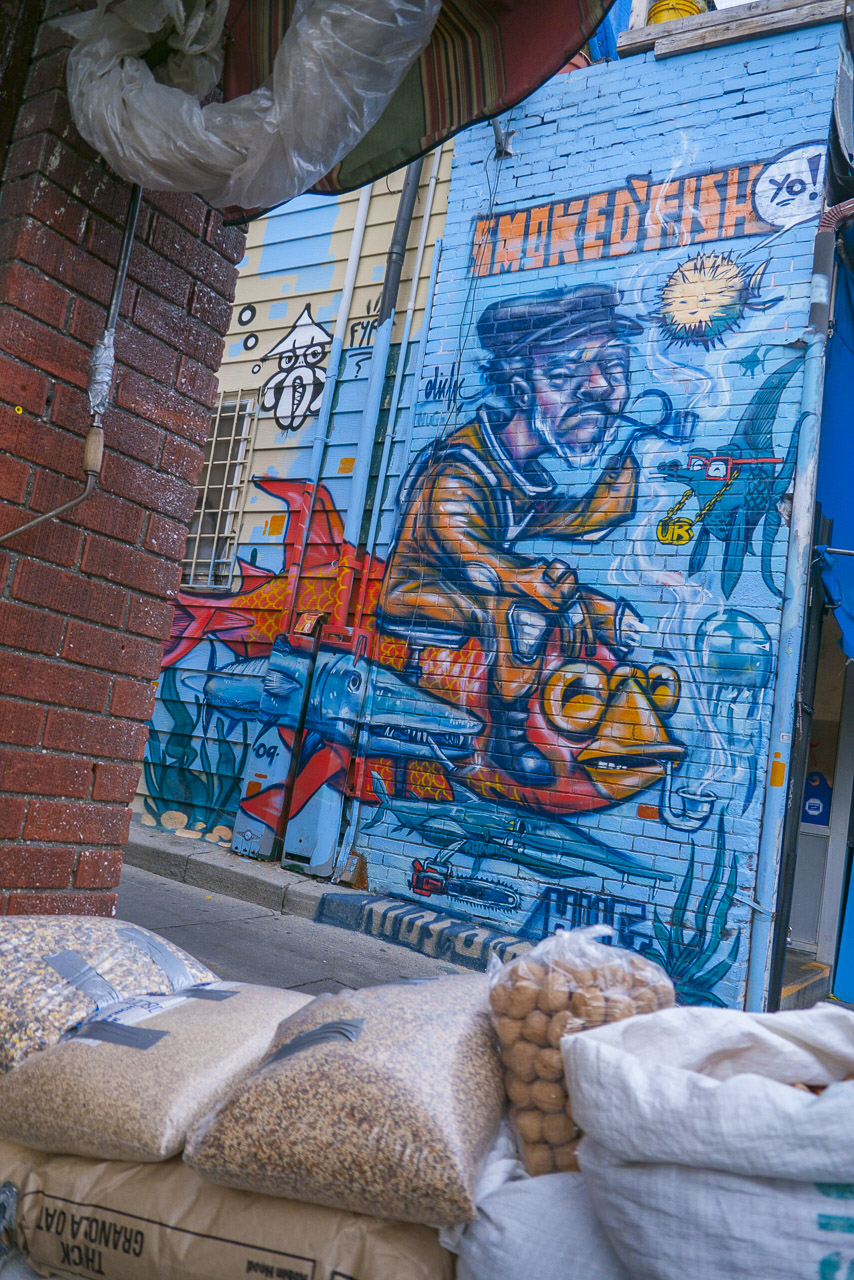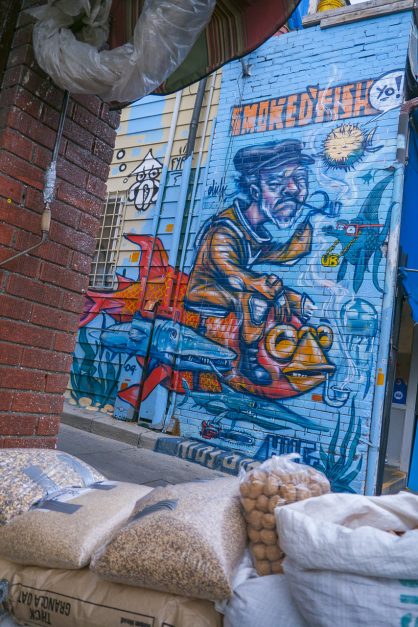 Graffiti Alley is picking up steam with the popularity of Instagram.
Located at Queen and Bathurst offers 1 km of walls covered in Graffiti along Rush Lane. Canadian commentator Rick Mercer shot his Rants along Graffiti Alley over the course of his 15-year show.
Location: South of Queenstreet Between Spadina and Bathurst.
Toronto Tour Guys offer Toronto Graffiti Tours. 
#3 Harbourfront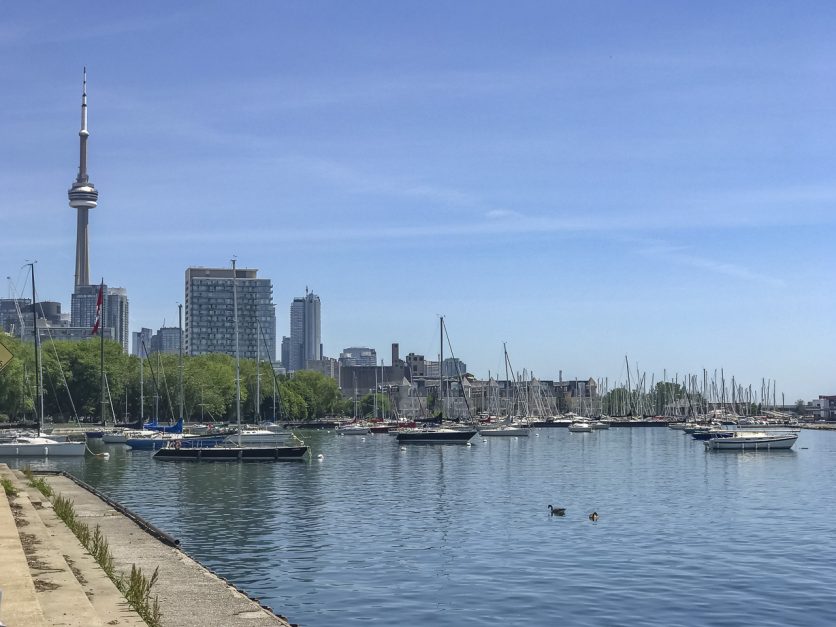 Harbourfront has come a long way since we lived there in the 90s. It is now an amazing entertainment area complete with theatres, museums, music venues, and festivals.
There are plenty of dining options at Harbourfront and it is an excellent place to stroll along Toronto's waterfront, do some shopping in the Harbourfront Centre and take some artisan workshops.
Location: Located on Queens Quay - Take the subway to Union Station and Walk South to the water. Or take the Spadina Streetcar all the way to Harbourfront.
#4 Chinatown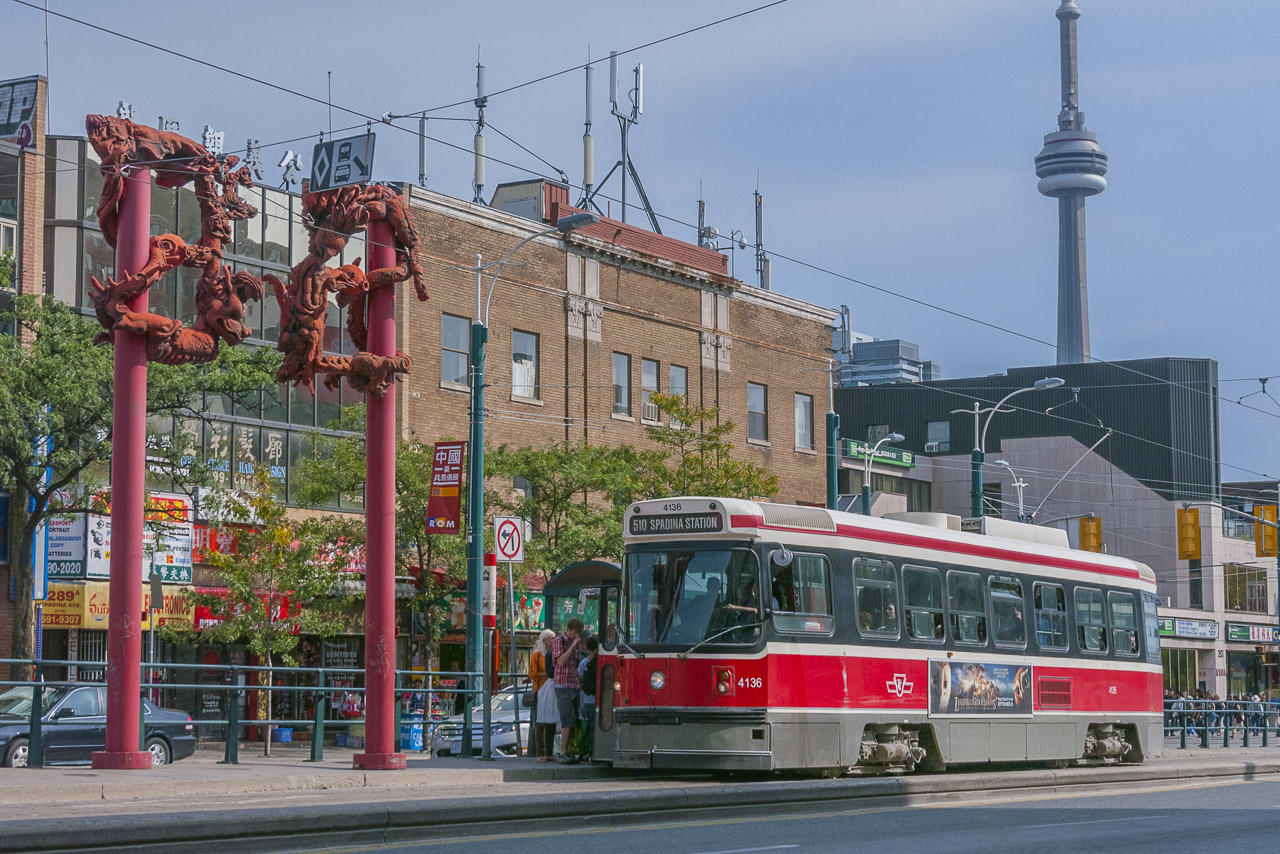 One of Toronto's most vibrant neighbourhoods in the downtown Chinatown located on Spadina Avenue. Pick up your favourite Asian vegetables for authentic cooking, eat incredible Chinese food and ask for a pot of tea after hours (you'll get a pot of beer if you know where to go!)
You really fell as if you have stepped into little China with the sounds, smells and taste of Asia engulfing the senses at every turn. If you travel a lot, this is a great place to get that dose of Asia you've been missing.
Located along Spadina Avenue between Queen and College
#5 Yonge and Dundas Square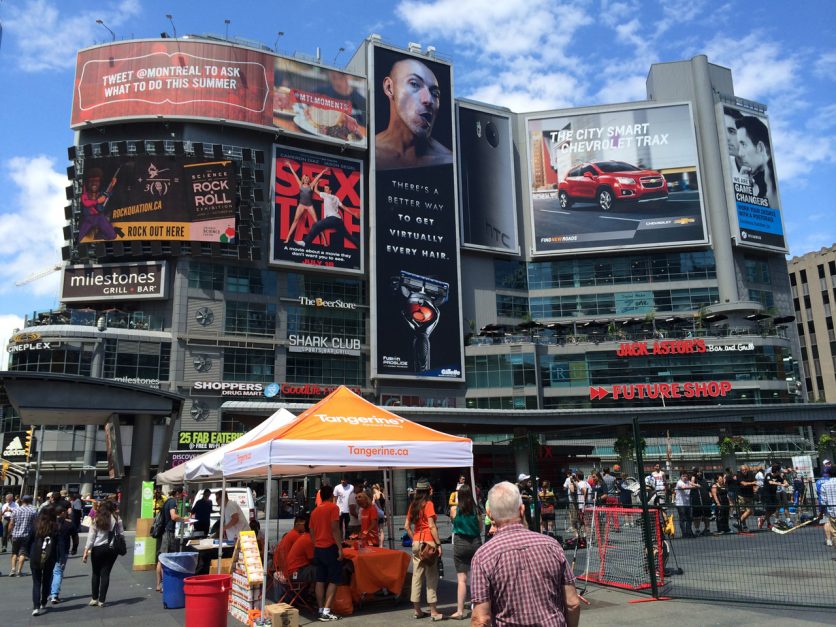 It's our mini version of Times Square. This popular public square in the heart of Downtown always has something exciting going on. Surrounded by billboards, shopping, movie theatres and City TV, it's a happening spot.
There are always outdoor performances, festivals and even free movies in the summertime.
Location: At the intersection of Yonge and Dundas Street. Take Subway Line 1 to Dundas Station.
#6 The Path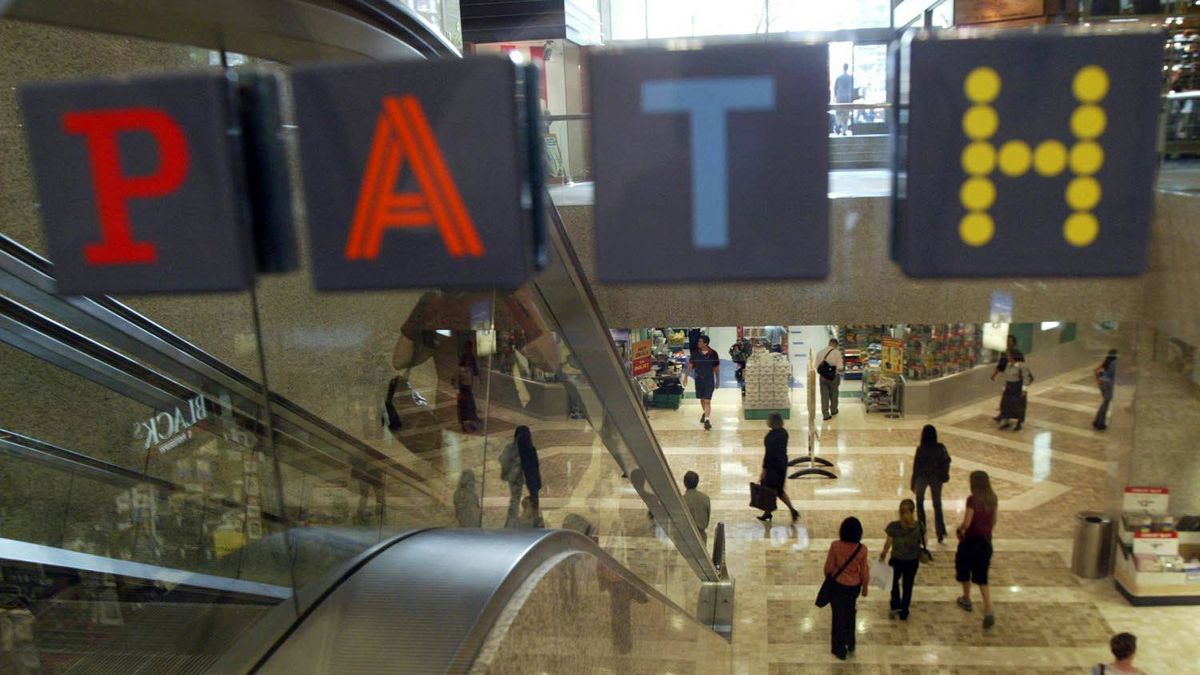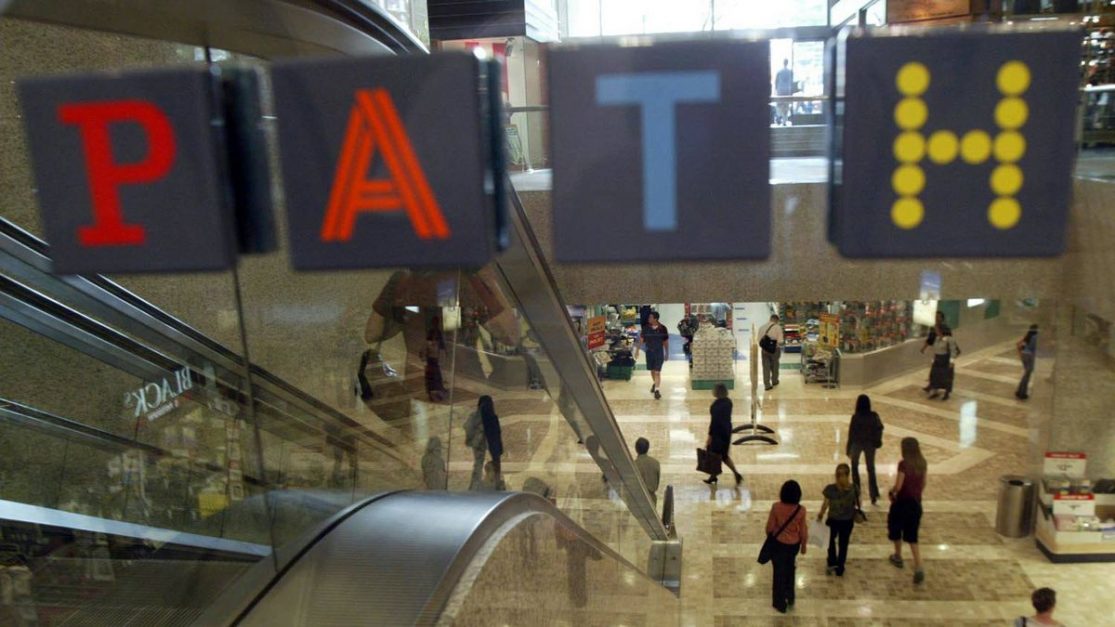 When we travel the world, everyone asks us about the underground city in Toronto. Well, it's true, we have an entire subterranean world under the city known as The Path. Starting at Yonge and Dundas Square it weaves through 30km of the downtown core all the way to Union Station.
More than 200k daily visitors and commuters walk the path filled with restaurants, shopping, cafés connecting 75 skyscrapers, subway stations, department stores and hotels. When it's cold outside in the winter it's a great place to wander and when the summer months get too hot, it's a nice escape from the heat.
Located: in the downtown core. Just walk into any building and look for the Path sign. Visit Path.com for maps
Toronto Day Tours
Niagara Falls Air, boat & Wineries - Niagara Falls is the star attractions, but it has an outstanding wine region. This tour takes you to wineries and you get a beautiful scenic plane ride plus a ride on the world-famous - Maid of the Mist (now known as the Hornblower.
Algonquin Park 3 Day Tour - Algonquin Park is an incredible Provincial Park 3 hours north of the city. At 6356 square km (2955 square miles) It would take a lifetime to explore, but 3 days is ample enough to spot moose, stay in a cabin in the woods and get a feel for the Great Canadian outdoors.
If you can drive yourself to Algonquin, we suggest a canoe and camping tour with Voyageur Quest Tours, the experts in the area.  We spotted 9 moose on our tour with them.
The Bruce Peninsula - Tobermory is famous for its shipwrecks resting in shallow waters. You can either snorkel or if you dive, see the deeper wrecks resting at the bottom of Lake Huron. Hike the Bruce Trail, explore the grotto and take a jet boat out to Flower Pot Island.
Prince Edward County - Prince Edward County is Ontario's Second most popular wine region and it becoming more popular each year. See the communities located on the shores of Lake Ontario as you sip wine and enjoy a local lunch.
Stratford - Long before it became known as the home of Justin Bieber's childhood, Stratford was famous for its festival. With 4 different theatres, Stratford showcases Shakespeare productions and Broadway Musicals. It has attracted the likes of Alec Guinness, Christopher Plummer, Dame Maggie Smith, and William Shatner.
See our experience at Stratford Festival.
Part 4: Toronto - Things to do Outdoors
#1 Distillery District
The Distillery District was once home to Gooderham and Worts alcohol distillery, making it the perfect place to convert into one of the city's top entertainment districts.
Stroll through the pedestrian walkways along cobblestone streets as you browse the many boutiques and art galleries. I love the historic artifacts that are on display throughout the complex.
In the summer the streets come alive with outdoor street performers, music and stage performances.
In the winter, the Christmas Markets are in full swing. There are plenty of places to eat and there are some bars and microbreweries to wet the taste buds.
Location: Located on Mill Street between Parliament and Cherry Street.
A Segway tour of the Distillery is a fun way to get around and learn of its history.
#2 High Park
Located in the West End, the city's largest park attracts visitors from afar during cherry blossom season, but there is a lot more to high park.
Visit the High Park Zoo housing domestic animals like bison, highland cattle, and llamas. It's a great park for hiking and cycling and in the summer Shakespeare in the Park begins with live performances from the Bard.
There's Grenadier Pond, the Historic Colborne Lodge and it is a short walk down to the Lake Shore to enjoy the Toronto Waterfront.
Location: Take Subway Line 2 West to Keele or High Park Station.
#3 Toronto Islands
You must go to the islands for an incredible view of Toronto but there is a lot to see out here too!
There is stand up paddle boarding, kayaking, and cycling. You can visit the beaches of the island including Toronto's famous Nude Beach.
We always enjoy a picnic on the islands and there's even a small amusement park. The islands are a perfect getaway from the city.
Location: Take the ferry from Queen's Quay.
#4. Evergreen Brickworks
The newest outdoor market destination is the Evergreen Brickworks located in the Don Valley.
With outdoor markets, art exhibits and cafés, it's a fantastic place to spend a couple of hours.
Rent a bike from one of the city's bike share locations and peddle out to the quiet district to grab some fresh fruits and vegetables from the farmers market.
Location: 550 Bayview Avenue. It's tricky to get to an cycling or a car is the best way. By transit, take Subaway line 1 north to Davisville and then bus #28 to the Brickworks.
#5 The Beaches
The Beaches have long been a favourite tourist attraction of Toronto.
It is a place where time stands still boutique shops, bakeries, indie shops and bistros line the busy street. The Beaches are exactly what you would expect from its name.
Starting at Ashbridges Bay, you'll find beach volleyball, boardwalks, and parks stretching along Lake Ontario through Kew Beach along the 3km trail leading to the R.C. Harris Filtration Plant.
Traffic is a killer in the summer, so use a bicycle to get around. Buy an ice cream cone and walk the streets stopping in to listen to music or visit the farmers market. The Beaches Jazz festival takes place during the month of July.
Location: Toronto East -Take the Queen Streetcar.
#6 Riverdale Farm
You heard me correctly, there is a farm in the middle of Toronto. Located in the East End of downtown Toronto, this is an actual working farm that allows visitors.
Its 7.5 acres contain vegetable gardens, farm animals, and a farmhouse and barns. It's a great representation of rural Ontario farming community and a quiet getaway from the hustle and bustle of the city.
Location: 201 Winchester Street - Line 1 to College Subway Station transfer to 504 Eastbound bus.
#7 Toronto Bike Trails
Toronto has some excellent bike trails away from the city traffic. You can use the bike share program to cycle around the city, or you can rent some bike.
How about taking a tour with a guide to see some of Toronto's best attractions.
Some of the best cycling trails are the Waterfront Trail, Leslie Spit Trail, The Don Valley Bike Path, Key Garden Belt Line, Taylor Creek Park and High Park.
Locations: For a complete list of Toronto, Bike Trails visit Toronto.com
There are plenty of cycling tours in Toronto to get you started.
Favourite Toronto Hotels
We have a comprehensive break down of where to stay in Toronto detailing each Toronto neighbourhood and suggested hotels. You can read it here. 
Mid-Town
Located in Yorkville, the Four Seasons Toronto is one of our favourite luxury hotels. Its central location makes it easy to explore the city. FS Toronto is close to the subway, there's plenty of dining and entertainment options and
They have a fantastic spa and Cafe Boulud is one of the finest restaurants in the city.
Downtown
Located in the heart of the Entertainment District, the Ritz is our other favourite luxury hotel in Toronto. Close to the CN Tower, Mirvish Theatres, Roy Thomson Hall and excellent dining options.
The Ritz has a beautiful spa, some of the best dining in the city and they even have a cheese cave!
Part 5: Toronto Adventure Activities
#1 Edgewalk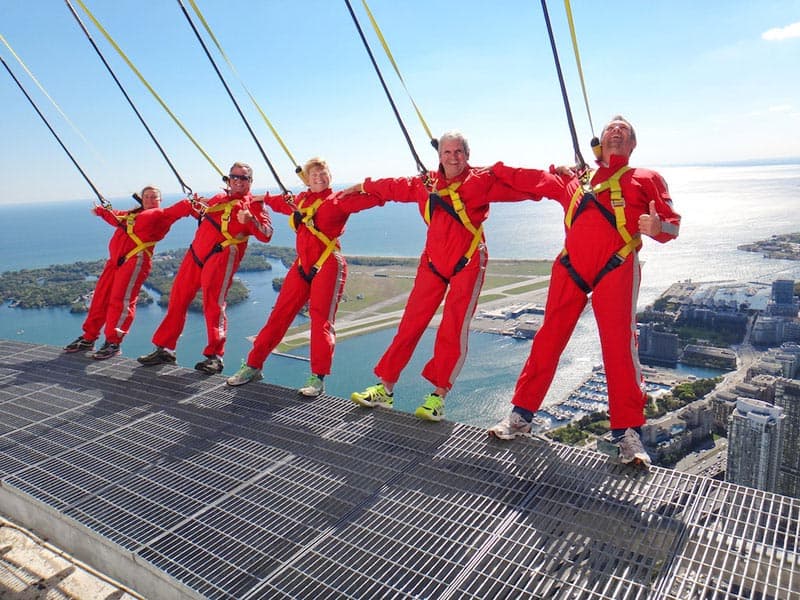 For adrenaline junkies, this is Toronto's greatest thrill. Walk outside the CN Tower at 356 metres high (116 stories) and lean over the edge teetering on the abyss as you take in the entire city of Toronto.
Guides will harness you up as you walk around the entire circumference of the building taking on various tasks like the forward, backward and group leans.
#2 CN Tower Glass Floor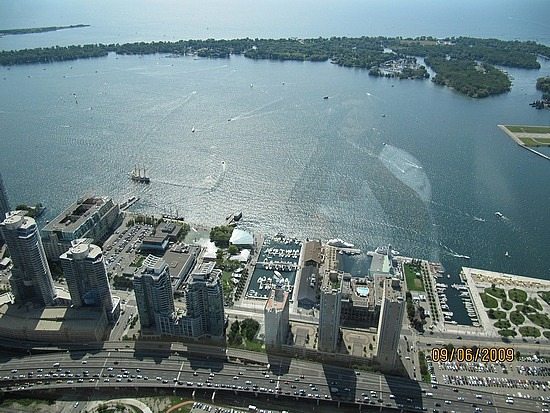 If the Edgewalk is too much for you, check out the Glass Floor of the CN Tower and witness what it is like to be suspended in mid-air.
#3 Flight Over Toronto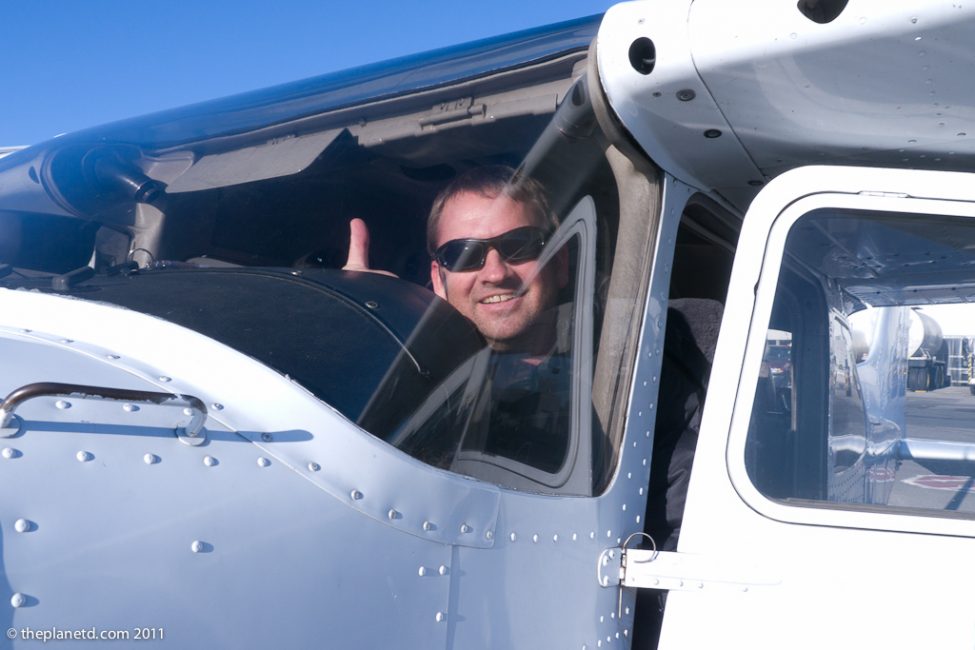 For a birds-eye view of the city, take a scenic flight from Billy Bishop Airport on Toronto Island. Fly along the waterfront and circle around the skyscrapers of this spectacular international city.
#4 Mountain Bike the Don
Toronto has some amazing mountain biking with more than 70km of intermediate to advanced single track.
They are well maintained by local volunteers and it's popular for hikers, runners and dog walkers too. So be careful when riding!
#5 Kayak the Humber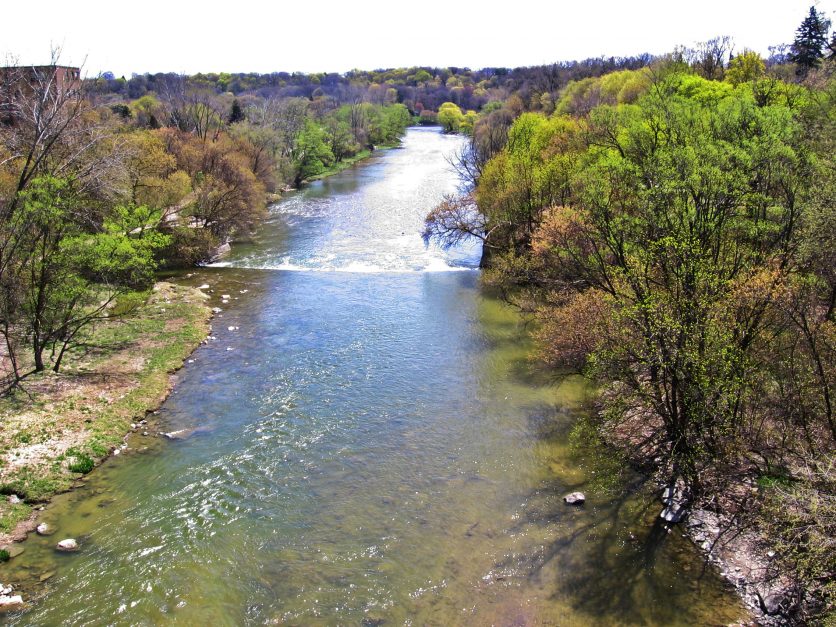 Sure the Beaches and Islands are popular for Kayaking, but Toronto has a beautiful river that offers a quiet alternative.
The Humber River can be accessed at Old Mill Station in the West End of the city.
Here you can paddle down the calm waters to spy wildlife like egrets, turtles, and hawks.
The Humber River empties into Lake Ontario.
#6 SUP Bluffers Park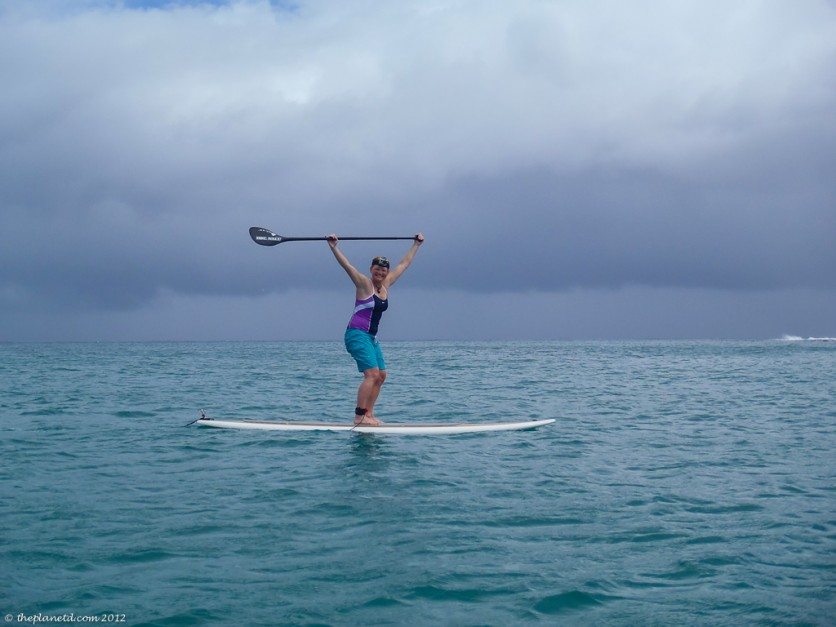 There are plenty of spots to Stand Up Paddle Board in Toronto but the most scenic spot is Bluffers Park just off of Bluffers Beach.
Blue waters mixed with the white Scarborough Bluffs make a perfect setting and the water is usually calm.
#7 Harbourfront Cruise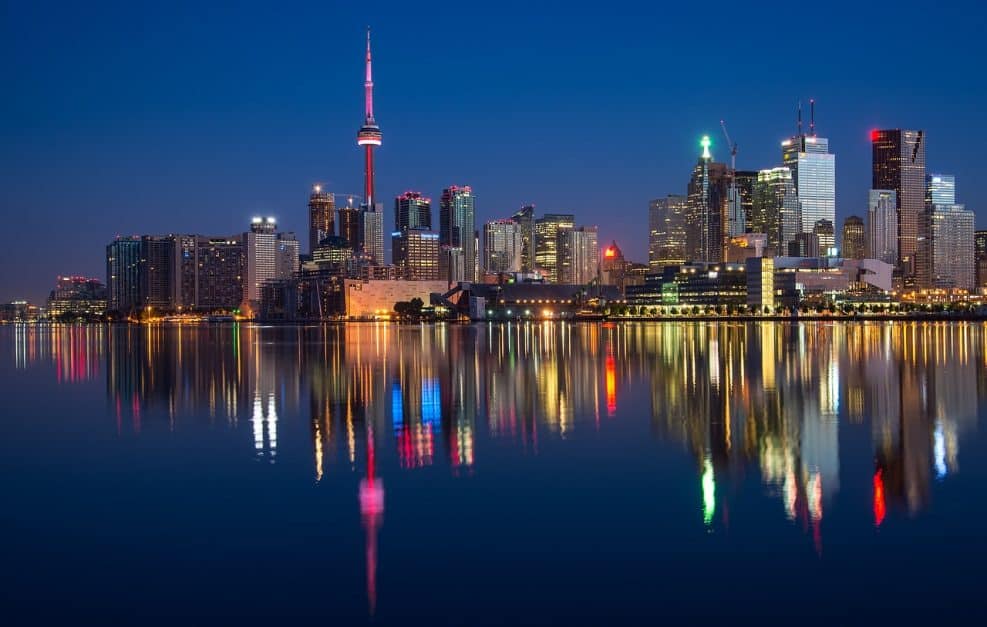 Getting out on the water any way you can is an adventure and if kayaking, SUP or Canoeing isn't your thing, head down to the Harbourfront Centre and book a sunset harbour cruise.
There are all kinds of cruises planned to show off the Toronto skyline from dinner cruises, daytime cruises and cocktail cruises to special Luau Cruises and holiday events.
It's a beautiful way to take in the Toronto Scene and witness the Toronto Islands. Book a cruise in advance
Suggested Toronto Adventure Tours
Window Seat Helicopter Tour - It's one of the more reasonable helicopter tours we've seen at $123.
It's only 8 minutes, but you have a guaranteed window seat for a complete view of the skyline.
Segway Distillery Tours - Nothing is more fun than a Segway tour. Why walk when you can ride.
Heart of Downtown Bike Tour - Cycling tours take you off the beaten path to places busses can't go and they cover more ground than walking tours.
Toronto Island Twilight Bike Tours - Toronto Island is one of the best places to watch the sunset over the city and a twilight tour will let you see a beautiful scene.
3.5 hours is $93 and includes guide, ferry tickets and tour.
Part 6: Toronto Entertainment Venues
#1 Ed Mirvish Theatres - Princess of Wales, Royal Alexandra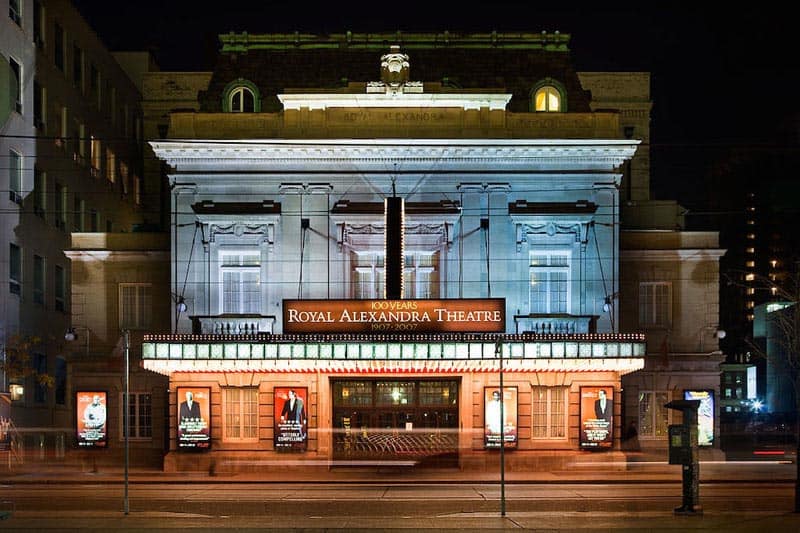 Ed Mirvish was a beloved businessman in Toronto from the 1960s to the 1990s. He had venues like the discount store Honest Eds and his famous restaurant Eds Warehouse. But it was his love for the theatre that basically single-handedly revitalized the Toronto theatre scene.
He built the Royal Alexandra Theatre and the Princess of Wales Theatre, both of which still showcase top Broadway shows today.
Mirvish Entertainment also owns the Ed Mirvish Theatre (formerly the Pantages) just South of Yonge and Dundas Square and CAA Theatre just south of Bloor on Yonge Street.
Check out Mirvish.com for all theatre listings and showtimes.
#2 Roy Thompson Hall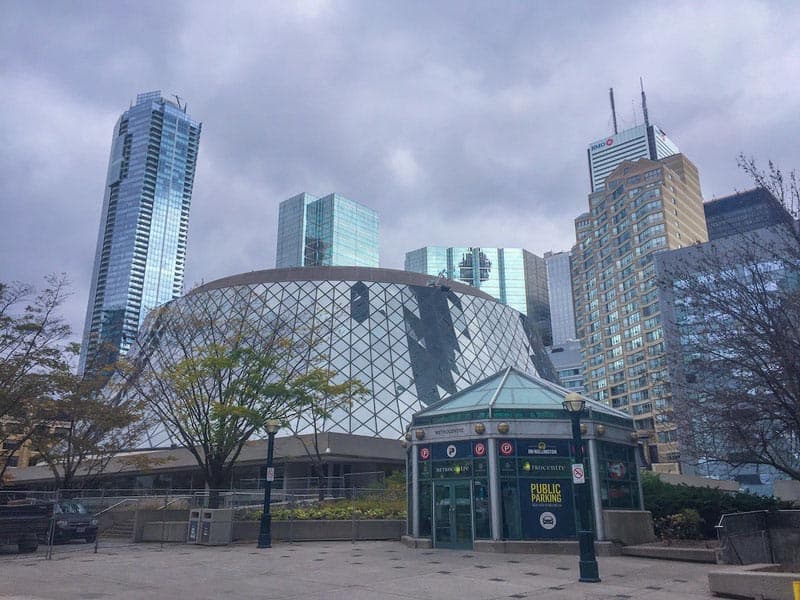 For the best orchestra, opera and musical performances, Roy Thompson Hall is the place to be.
Home to the Toronto Symphony Orchestra it is the premier concert hall in the city with outstanding acoustics.
Check out the Roy Thomson Hall Website for more details.
#3 Massey Hall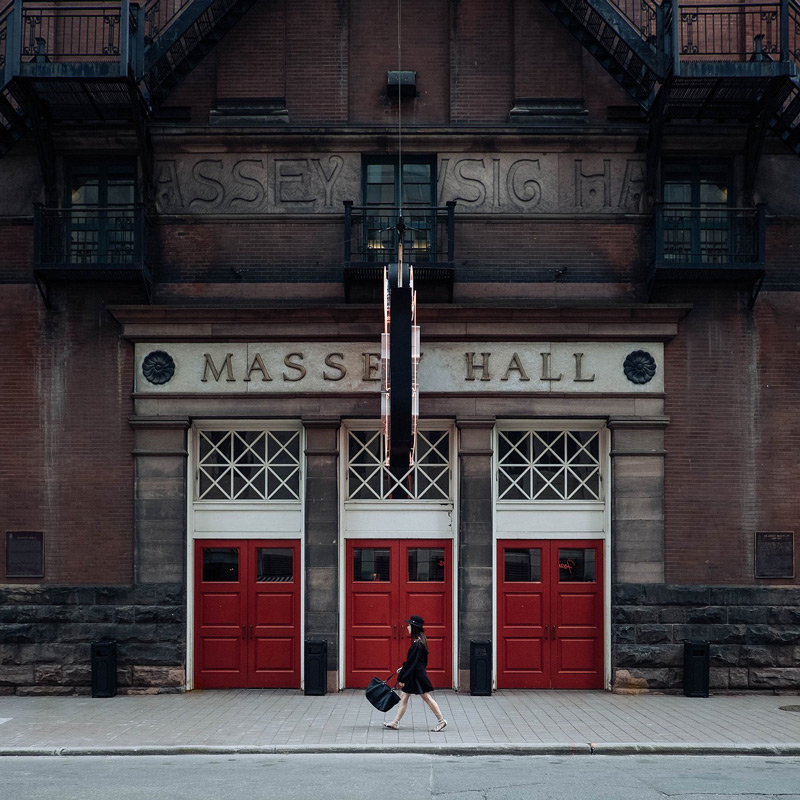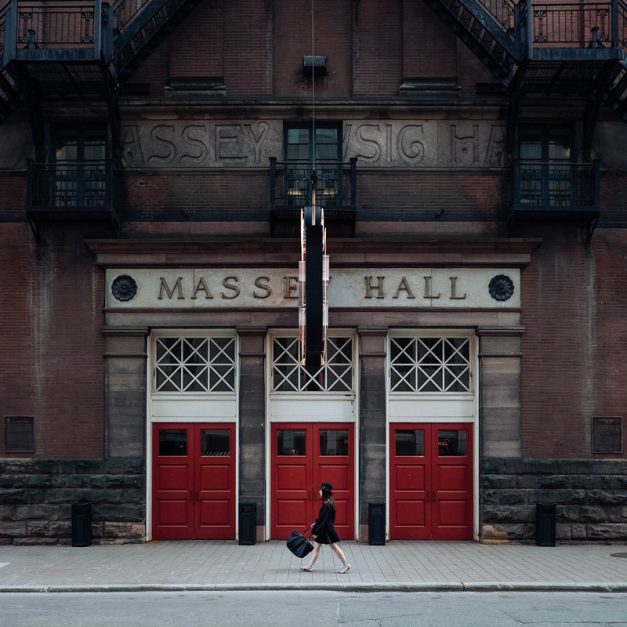 It's sister theatre, Massey Hall is an intimate music venue. If you are looking for a rock and country acts or comedians to watch, chances are you'll find someone at Massey Hall.
See their schedule for upcoming concerts and performances.
Note: At the end of Summer 2018, Massey Hall will be closing for renovation.
#4 Rogers Centre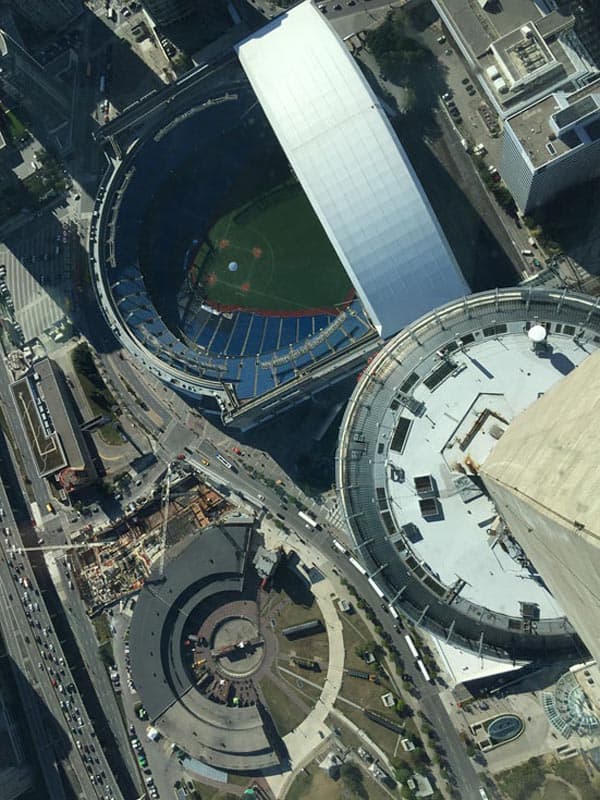 This is the ultimate entertainment complex. Home to the Toronto Blue Jays, the Rogers Centre is a huge stadium seating 53,000 people. It has a retractable roof that opens when the weather is balmy and closes when it's cold outside.
When the Jays aren't playing, you will find the hottest musical acts in the world playing in their stadium tours.
See Roger's Centre Live Nation for upcoming concerts.
#5 Air Canada Centre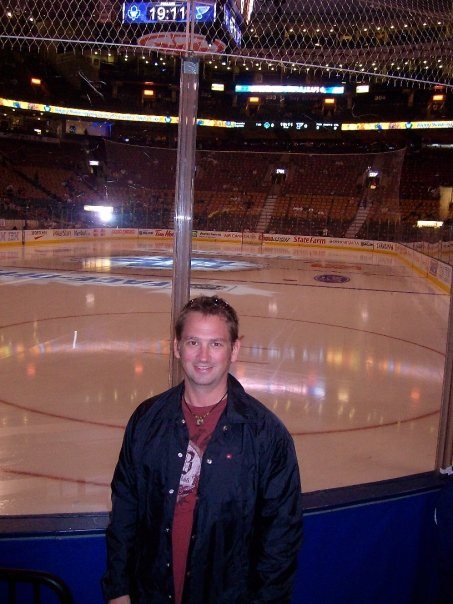 Is our second largest stadium and is home to the Toronto Maple Leafs and Toronto Raptors. In between the two major sporting seasons, the Air Canada Centre opens its doors to more music acts.
With a seating capacity of 19,000 people, you'll see some pretty musical artists.
Visit their website for hockey, basketball and concert schedules.
#6 Sony Centre for the Performing Arts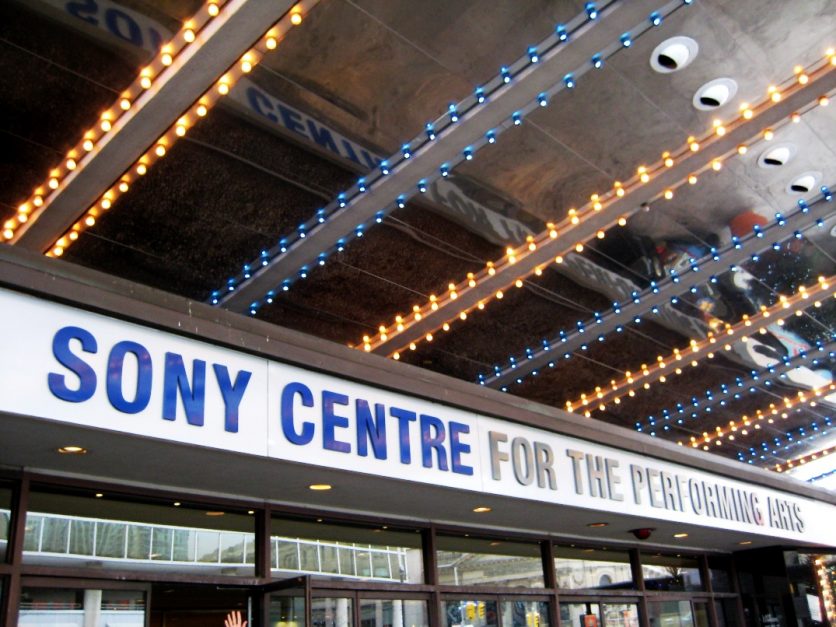 The Sony Centre is Canada's largest soft seat theatre making for a very comfortable experience. There's always something playing here including concerts, films, live shows and festivals.
Anyone under 30 Years old receives $15 tickets!
Check out their calendar for show details. 
#1 Ashbridges Bay
Ashbridges Bay is one of the more popular spots for beach lovers in Toronto. The waterfront trail runs through the Bay area that has green parks and walkways, beaches, a skateboarding park and picnic sites.
This is Toronto's main spot for fireworks during Canada Day and Victoria Day.
#2 Sugar Beach
It's a tiny beach but has fast become one of Toronto's most photographed spots. Located on Corus Quay right beside the Redpath Sugar Factory, Sugar Beach is a quiet spot just at the east end of Queens Quay.
It's a small patch of sand with Muskoka Chairs and a pink umbrella installation.
It's surprisingly busy and the waterfront trail passes right in front of it.
#3 Cherry Beach
Cherry Beach is located at the outer harbour on the Martin Goodman Trail and is a popular spot for SUP, Kite Boarder and kayaking. Locals like the off-leash zone for dogs.
During the weekend it's very busy, but it's a good stop if you are on your bike or planning for water activities.
On your way stop at Polson Pier for one of the best skyline views of the city.
#4 Kew Beach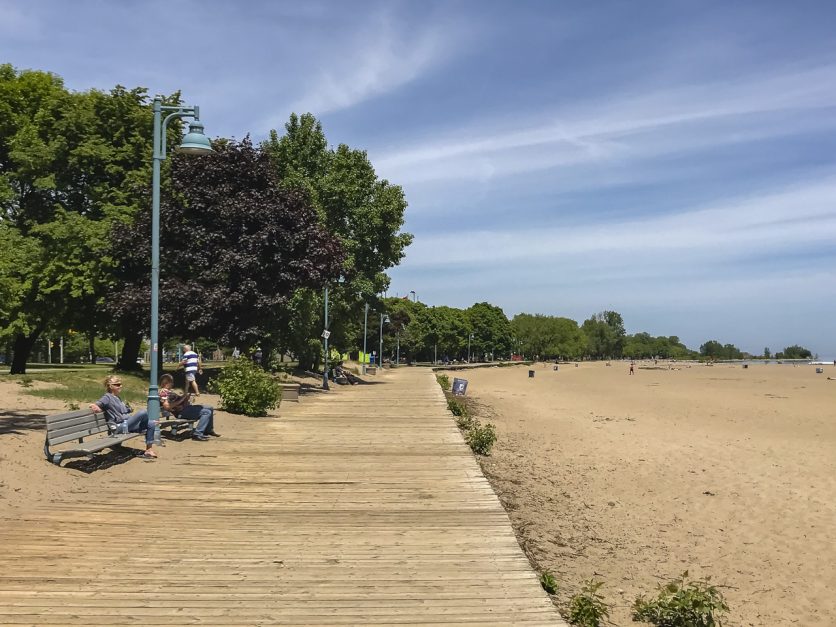 Kew Beach is another great spot for Canoe and Kayaking plus our favourite SUP. It's home to the balmy beach club and there's outdoor fitness equipment to play with.
Kew Beach basically blends into Balmy Beach and Woodbine Beach and there's an outdoor swimming at the Donald D. Summerville Olympic Pools including 5 and 10-metre (15-30 feet) diving boards!
#5 Sunnyside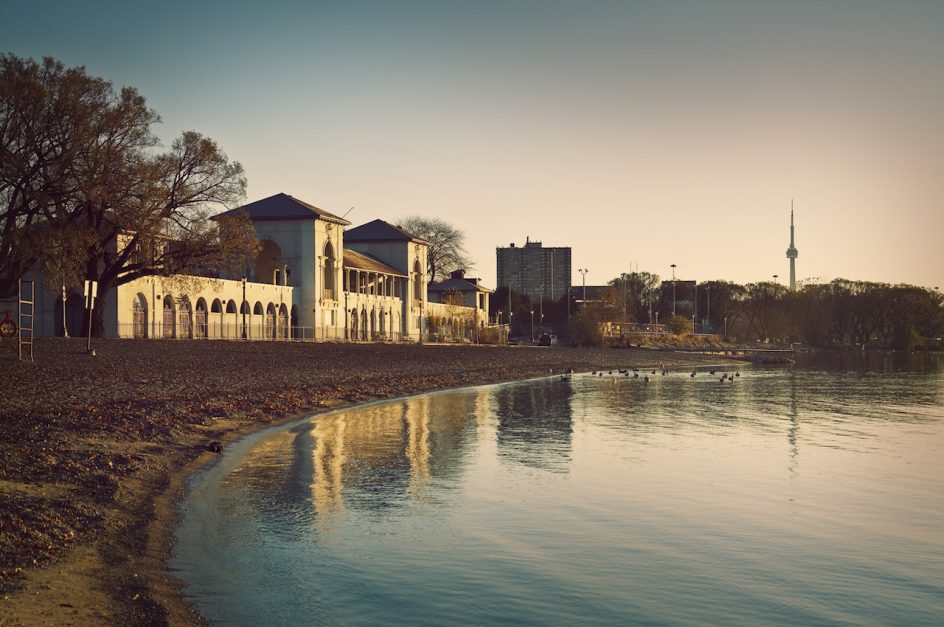 Located in the West End of Toronto, Sunnyside Beach is a quieter stretch of beach located near Sunnyside Pool. There's a lovely pavilion that's popular for weddings and events and you can grab some lunch while you are here.
It's an excellent place for running and cycling and there are plenty of stops along the Waterfront Trail.
This trail takes you out through wetlands, over the Humber River and Mimico Creek and into West Etobicoke.
#6 Bluffers Park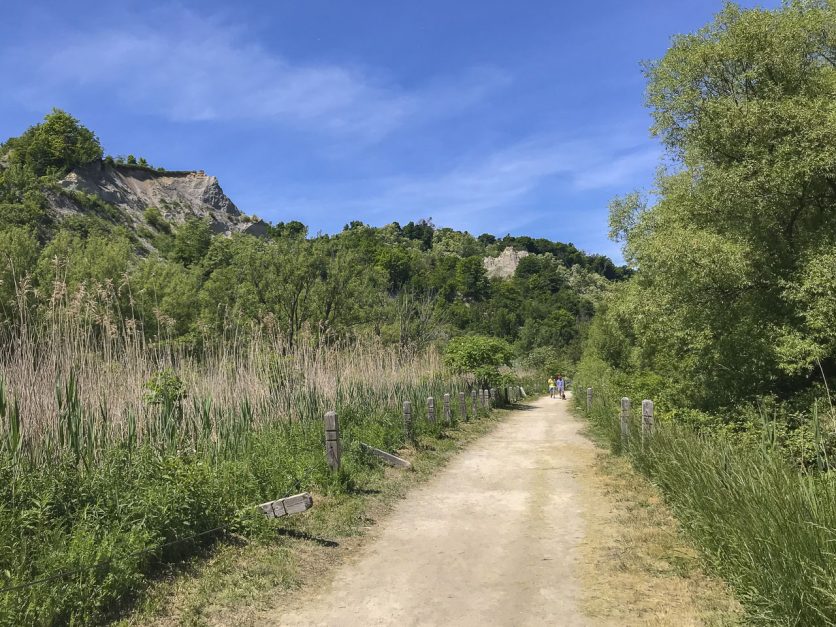 Located in Scarborough it is one of the more scenic beaches of Toronto with the lovely Scarborough Bluffs towering overhead at 65 metres high. (180 feet)
There's a restaurant at the marina and spots for picnics. Bluffers Beach has become a popular Instagram spot.
Watch our Toronto Video:
Unique Things to do in Toronto as Chosen by the city's travel experts.
Part 8 : Toronto Shopping Districts
#1 St. Lawrence Market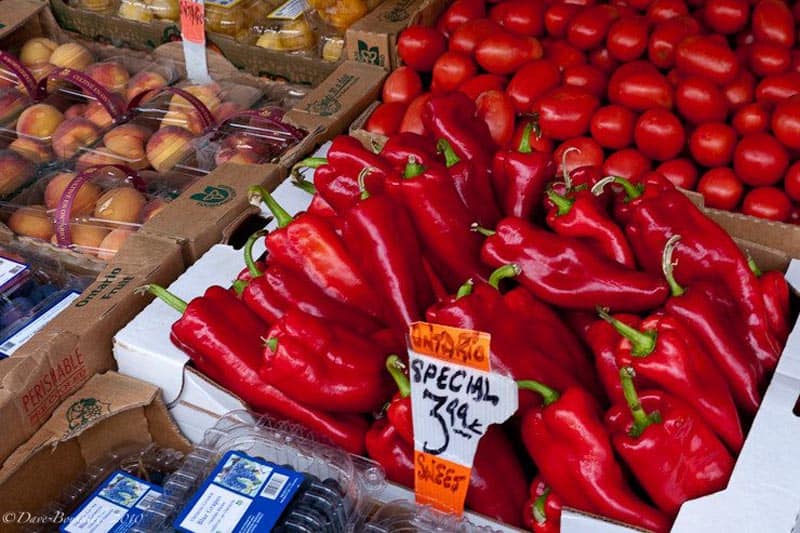 St. Lawrence Market was once voted as the #1 Food Market in the World by National Geographic. I don't know if I agree with that, (I've been to some pretty amazing markets around the world, but it is a super place to pick up fresh cheese, fruits and vegetables.
It's been operating for more than 200 years at the foot of Front and Jarvis Street. 120 vendors take pride in their goods operating stalls that have been passed down for generations.
#2 Bloor/Yorkville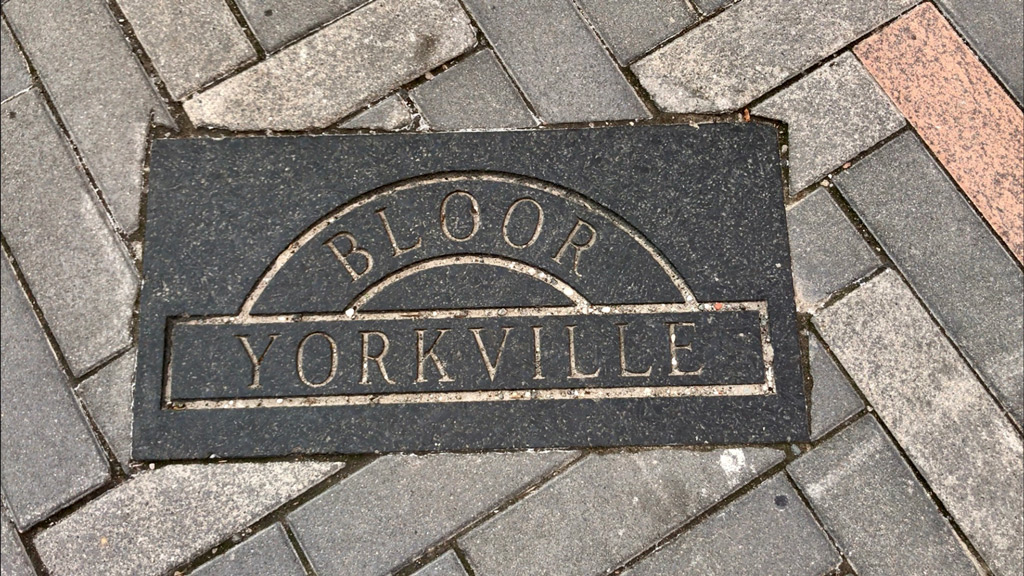 It's home to the Mink Mile - One of the world's most expensive shopping streets. It is in Bloor Yorkville that you'll see celebrities sipping on cappuccinos and the uber-rich driving their latest sports car through the narrow streets.
For shopping, you'll find every high-end sort you can think of including Gucci, Chanel, Kate Spade and Burberry. The top salons make their home in Yorkville and some of the cities best dining is here.
If you want to people watch or pretend to be a Princess for a day, this is the place to be.
#3 Kensington Market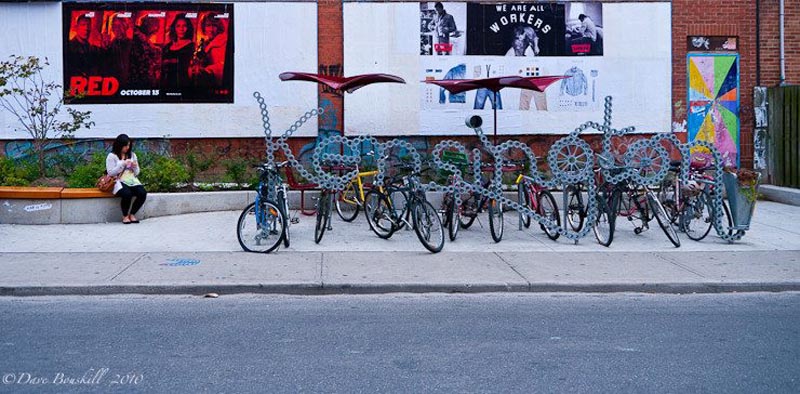 For the complete opposite end of the spectrum, Kensington Market is a funky shopping district with second-hand clothing and vintage style.
Located just off Spadina in the heart of China Town, you'll find cheese boutiques, fresh vegetable markets, microbrews and vintage clothing.
It is the funkiest place in the city and a must stop for anyone coming to Toronto.
#4 Eaton Centre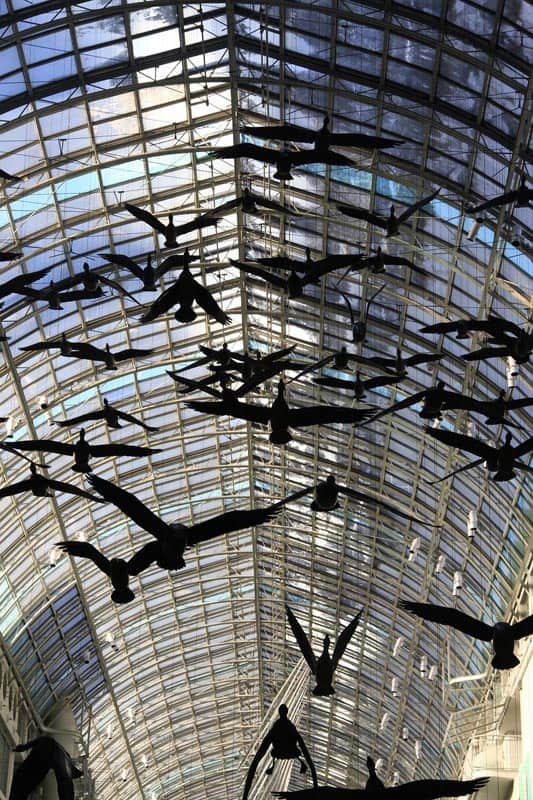 For your all in one stop, the Eaton Centre has been the heart of Toronto Shopping since the 1970s.
Located at Yonge and Dundas Square, this shopping mall spans from Dundas to Queen with flagship stores like The Bay, Saks Fifth Avenue and Nordstrom helming the ends.
There are high-end boutiques and thrifty dollar stores. It has everything you'd want under one roof.
#5 Queen West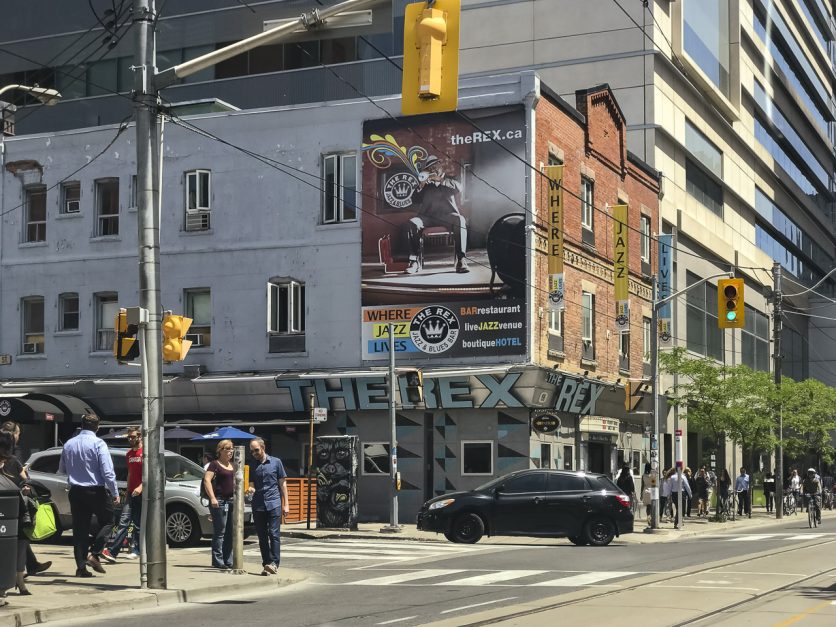 This is where the hippest of the hip hang out in Toronto. It is known as the Art and Design district and if you're looking for some trendy styles, this is the place to go.
Queen Street is lined with shops and stores selling everything from makeup to menswear. You can even buy sewing and material goods here as well as jewelry making supplies. It's got it all.
Queen West is a place to hang out day and night as once the shops close, the food scene begins and the music starts at venues like The Horseshoe, the Rivoli, and the Rex.
Plan Your Trip to Toronto
Dress in layers and pack mix and match clothing. Winters are freezing summers are hot. Spring and Fall are unpredictable.
Summer weather can go above 40 degrees Celcius (104 Fahrenheit).
Canada is on the Metric System.
Download the Unit Converter on Apple iTunes for Imperial to Metric settings.
Pack waterproof outer layers and a sweater or wrap for evenings.
International Data Roaming - Use KnowRoaming for unlimited data/cellular for $7.99 per day. Easy application sticks to your existing SIM Card. Save 50% using promoDDSave50
Canada is on the Canadian Dollar (at time of writing approximately 78 cents on the USD - For up to date conversions get the XE Currency Converter App 
Canada has some quirky sayings, check out our post on The Great Canadian Word.
Bonus Tip: Best Instagram Worthy Spots in Toronto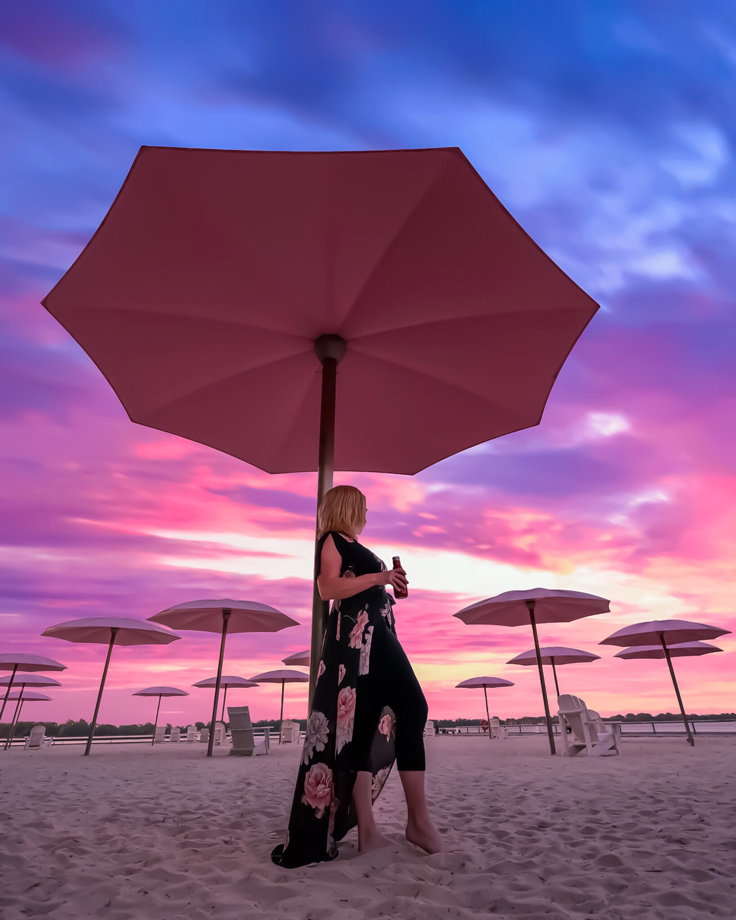 And that is our comprehensive guide to all of the amazing things to do in Toronto.
There is a lot more to be added, so stay tuned for more Toronto guides as we spend the summer exploring our own backyards.
Toronto Festivals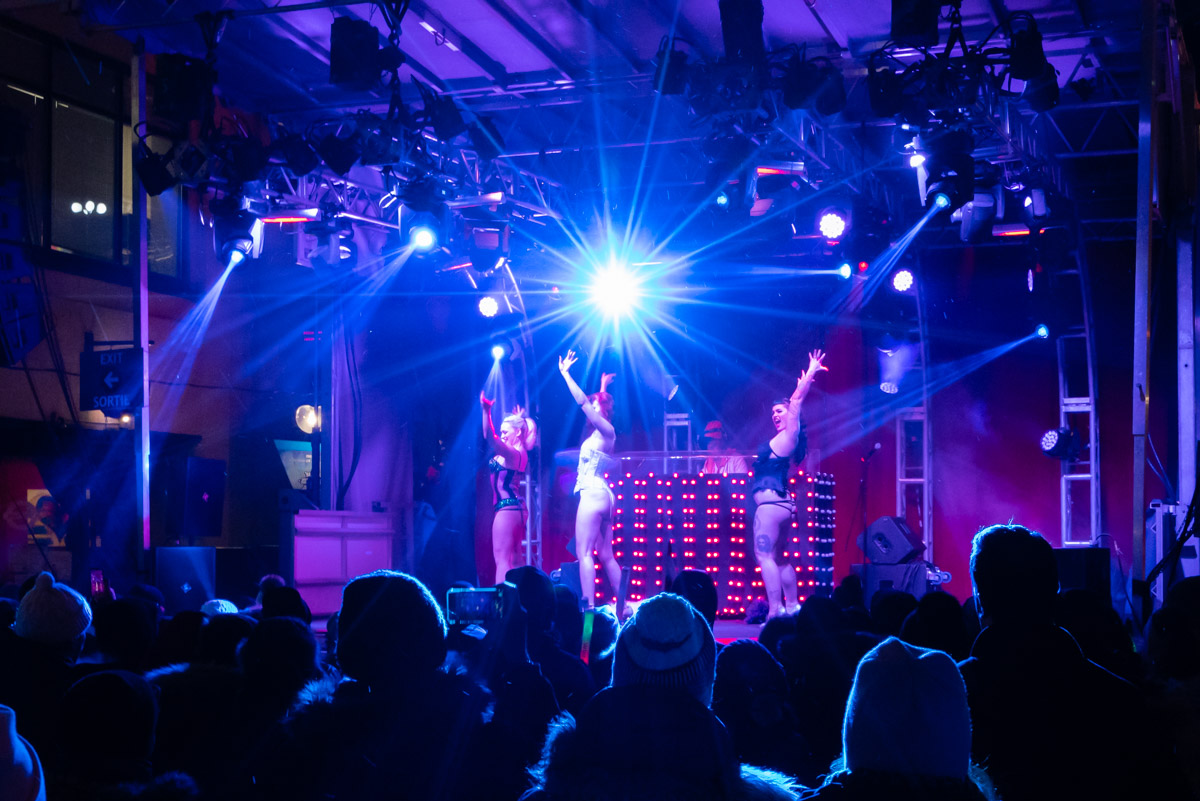 Toronto is a city of festivals and some of the not to miss events are:
Toronto International Film Festival (TIFF) - Sept
Toronto Summer Music Festival - July
Luminato - June
Beaches Jazz Festival - July
Toronto Pride - June
Toronto Caribbean Carnival - July
Getting Around Toronto
To and From Pearson Airport
There is the UP Express that leaves from Toronto Pearson Terminal 1 every 15 minutes and takes you directly to Union Station.
Get Your Guide offers airport limousine transfers in style that will take you to your downtown hotel.
Uber and Lyft can now answer calls at Toronto Pearson Airport.
Hop on Hop Off Bus
If you want to get around the city, a great way to explore is the Toronto Hop on Hop off Bus.  A 48-hour pass lets you explore Toronto's main attractions as you hop on hop off at major tourist sites. Cost $49/It will help you see the highlights quickly and take you to some of the top sights in Toronto like Casa Loma, St. Lawrence Market and a free harbour cruise.
Subway
The TTC isn't the most elaborate of subway lines in the world but it's clean and safe. Fares cost $3.25. If you buy tokens or a Presto Card it is $3. You can buy Presto Cards in advance here.
Toronto Transit Pass - You can buy 1 day or a weekly pass. If you plan on an extended stay, a Presto card is a good option.
Bike Shares
Bike Share Toronto is good for short rides. A day pass is only $7. It's important to note is that a pass is for 24 hours, but includes unlimited 30-minute rides. So after 30 minutes at a time, extra fees apply. So it's best to use them to get from point A to point B. The good news is that rental stations are close to most attractions.
Car Rentals
Toronto is located in the Province of Ontario and it is very spread out. The city itself can sometimes be very spread out depending on where you are going. If you want to do day trips from Toronto, a rental car is a good option.
RentalCars.com is a good comparison website to find the right car rental for you.
Parking - Use Green Ps when parking in Toronto, they are the best deal and you can download the app.
Uber - In America Lyft is cheaper, but in Toronto Uber is cheaper and the drivers we've talked to say they prefer Uber over Lyft. (it's the opposite of what we've heard from drivers in America. Interesting eh?
Toronto Underground City
Path - The underground path consists of 30km of shopping and walkways connecting tourist attractions like the CN Tower, Hockey Hall of Fame, Air Canada, Rogers Centre, Roy Thomson Hall and more!
So you don't have to go outside on a cold winter's day or you can escape the heat on a hot Toronto summer day.
You Might Also Enjoy