Look no further, these are the top things to do in Beijing to make the most of your stay. 
Whether you are passing through and taking advantage of the 144-hour Visa-free transit policy or visiting China and making a stop in Beijing, this guide showcases all the things to do in Beijing plus tips and advice for places to say, how to get around and where to stay and how to avoid Internet censorship.  
Things to do in Beijing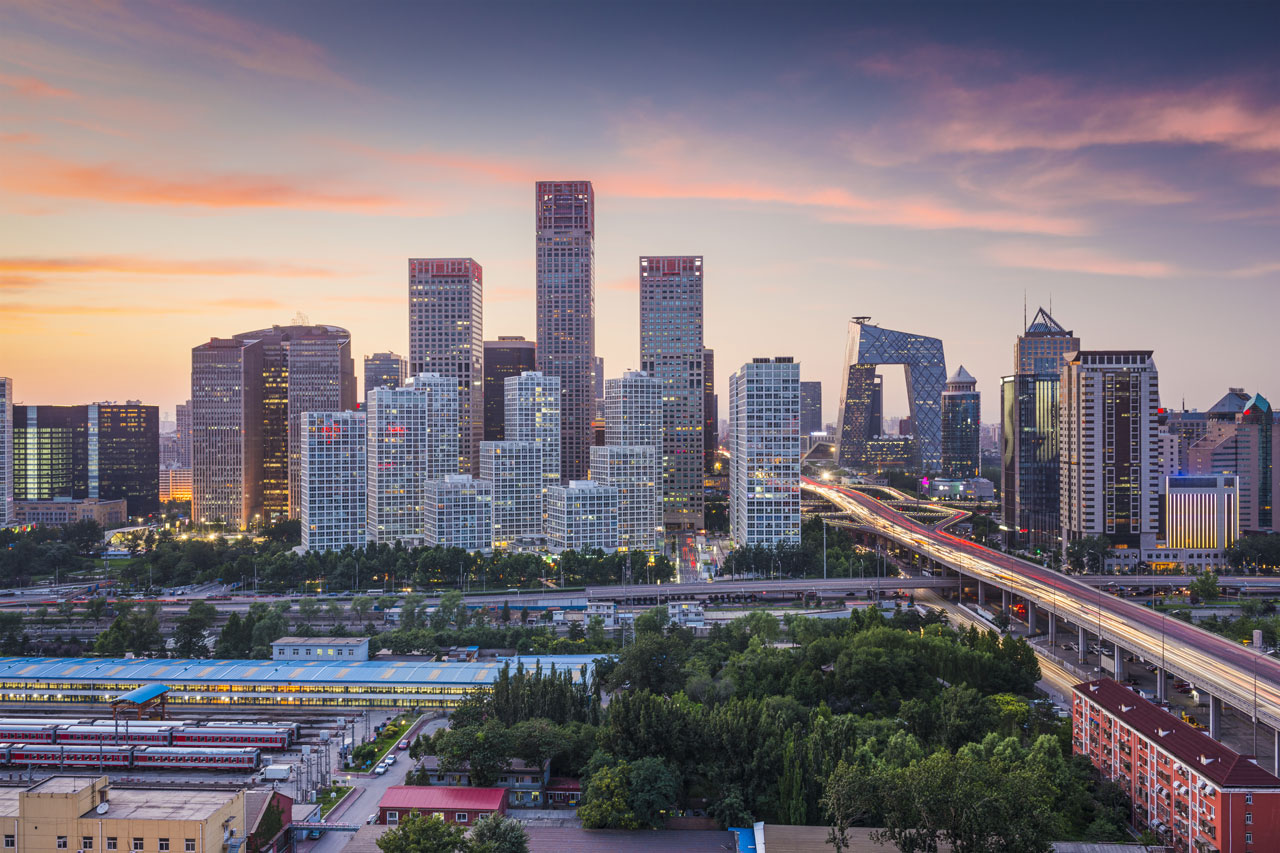 Did you know you can now visit Beijing without a visa for 144 hours.
That's six days to spend in Beijing and the surrounding area without having to jump through hoops of paperwork.
If you are visiting other parts of China and are staying for longer than six days, you will need a visa. But the good news is your visa is now valid for 10 years of multiuse entry!
We're here to help you decide what to do in Beijing to fill up your 6 days of Visa-free travel.
Beijing - Table of Contents
If you want to skip directly to Beijing's attractions you can click on the links below.
Where to Stay in Beijing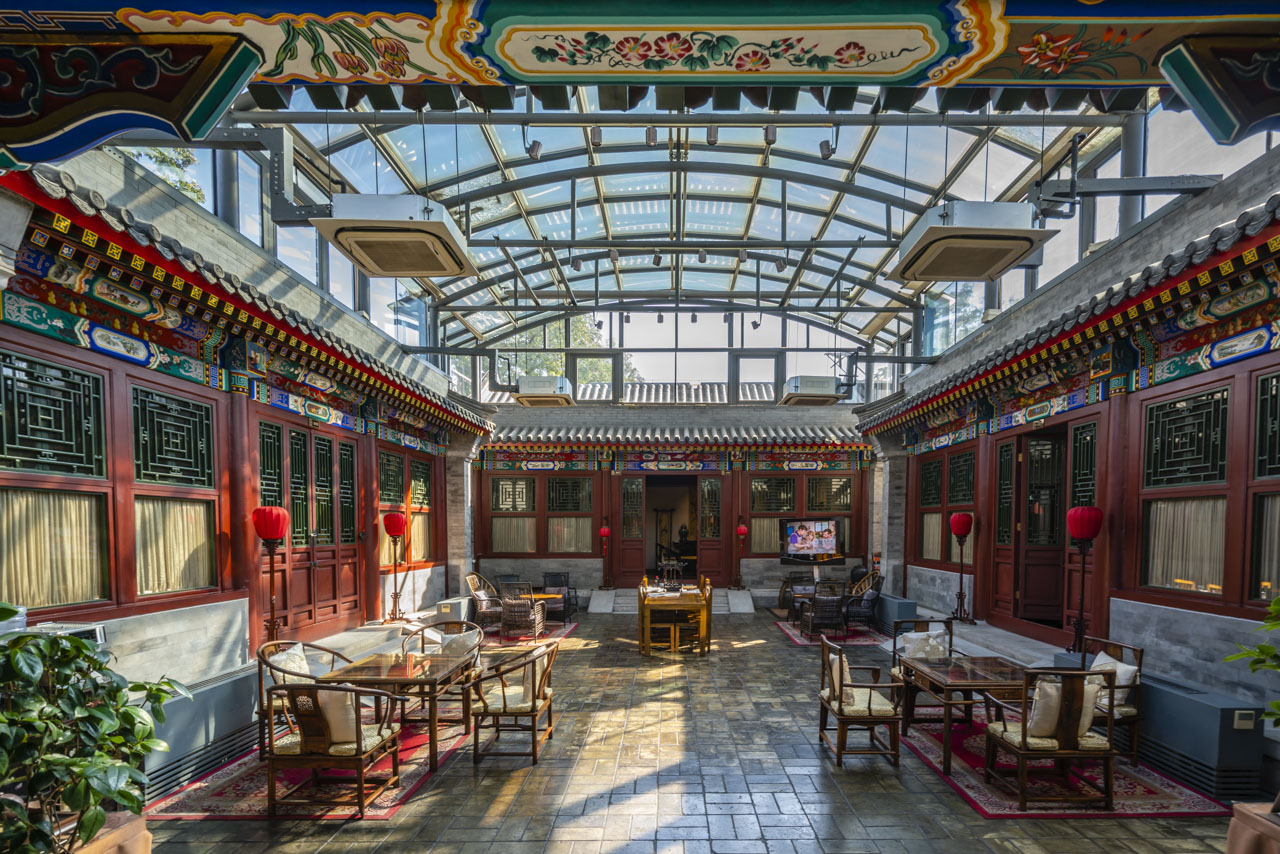 There are many neighborhoods to stay in Beijing. But the three main that we recommend are near the Hutongs; Shichahai Sandalwood Hotel is an authentic hotel set in a former palace/
Downtown in the Business District right in the heart of skyscrapers and shopping malls. There is a beautiful Ritz Carlton.
Near the Forbidden City is an excellent choice for neighborhoods to be near the sites and plenty of dining options.
There is a nice hotel we stayed at on the edge of town and close to the airport. Other tour groups stayed here as well.
Why Visit Beijing?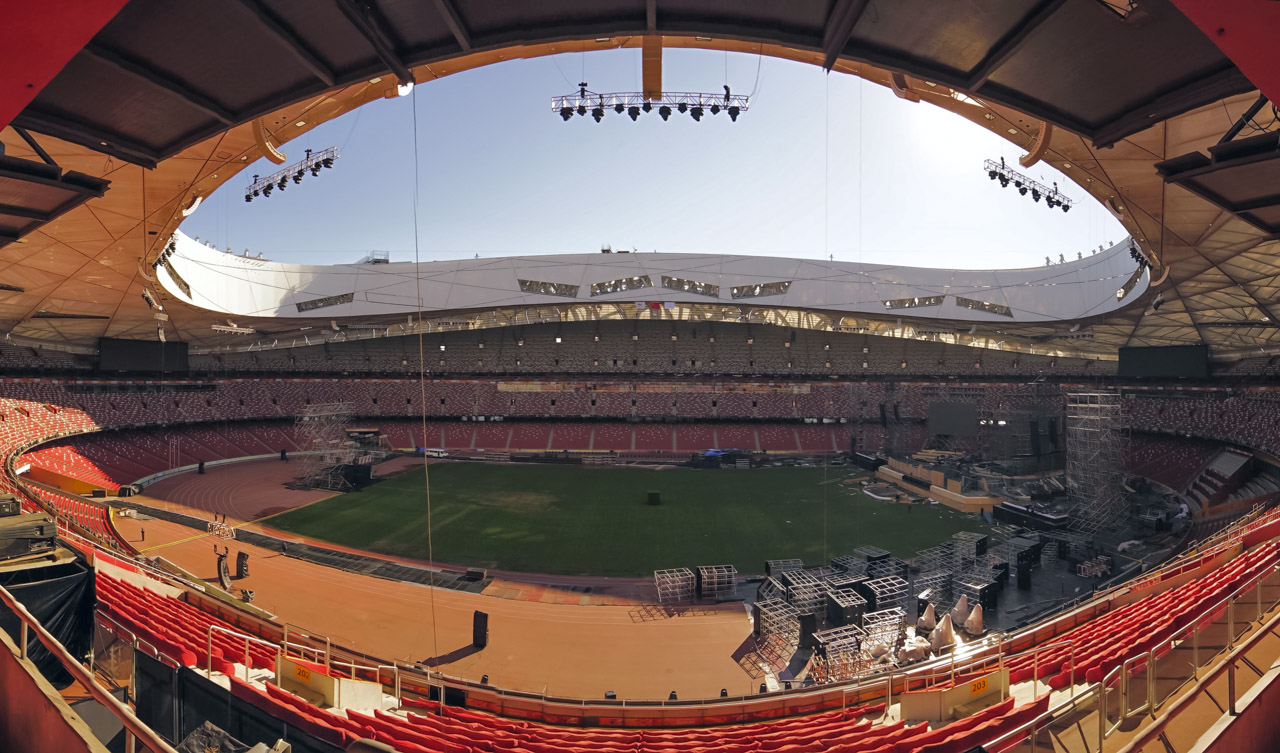 Beijing is a massive city with a population of 21 million people. It is the capital of China filled everything from ancient monuments to modern skyscrapers.
The host of the 2008 Summer Olympics, Beijing will once again be welcoming the world in 2022 for the Winter Games. 2019 will see the World Expo.
There are many direct flights to Beijing from cities around the world including Toronto, London, New York, and Sydney.
Beijing is filled with UNESCO World Heritage Sites, World Wonders and some of the best shopping in Asia.
Getting Around Beijing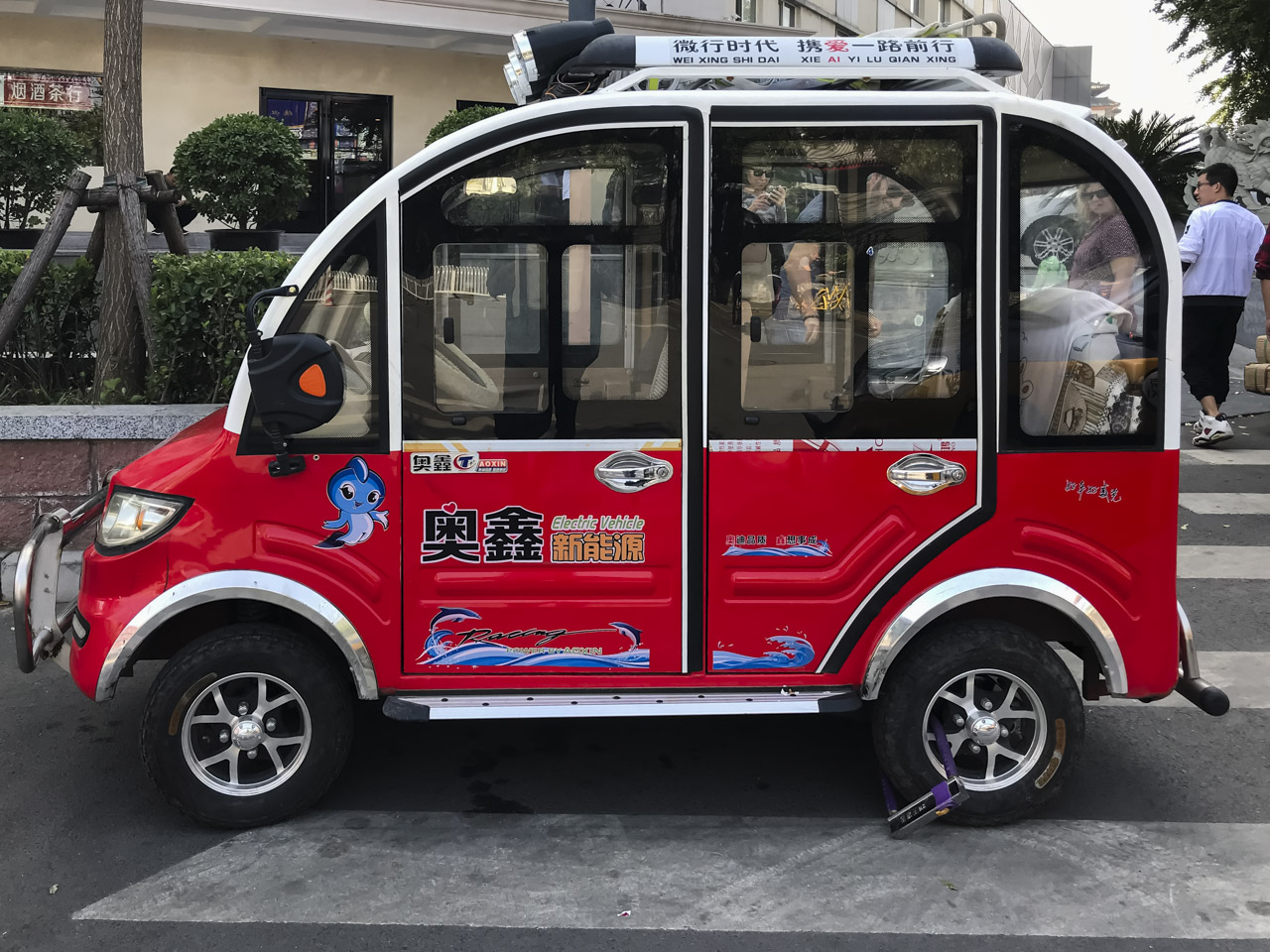 Beijing is a huge city that is spread out over 16,807.8 km2 (6,489.5 sq mi)
Traffic can be heavy and most people do not speak English, so we suggest hiring guides to take you to the top sights of Beijing.
Get Your Guide is a great tour company that offers many day tours within and around Beijing.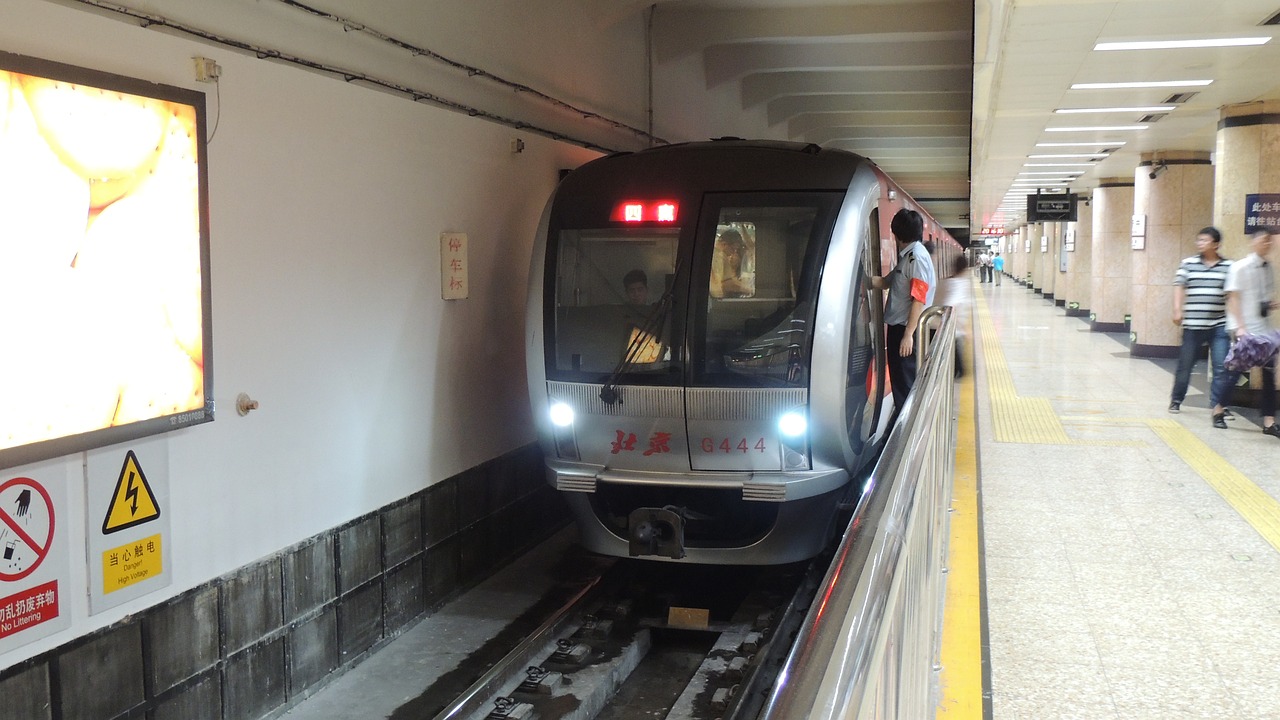 There is no Uber or Lyft and the Chinese ride sharing is complicated without a local number and being able to speak Mandarin. But Taxis are cheap.
Tip: Keep a business card from your hotel so you can give it to taxis to get home at night. If you need to go somewhere, have the Concierge at your hotel write down the address in Mandarin for you.
The subway is easy to navigate and is very reasonable, but it is crowded and closes at 11:00 pm. Cost is cheap at 3-7 Yuan
Internet Censorship
You cannot access Google or social channels like Facebook or Twitter. We used KnowRoaming SIM cards on our phones and it worked better than our VPN on our computer.
The KnowRoaming SIM is hosted outside the country giving you access to Gmail and all other social channels with ease. PlanetD readers receive 50% credit when ordering with promo Code DDSave50: Visit KnowRoaming for details. 
Plus for a limited time, KnowRoaming is offering a  free Global SIM Card with the purchase of a Global SIM Sticker or SIM Card.
We know many don't travel alone, so it's great to have two phones working overseas. How many times have you gotten lost and need to text one another?
If you don't use KnowRoaming, you must use a VPN. It is impossible otherwise to access your accounts.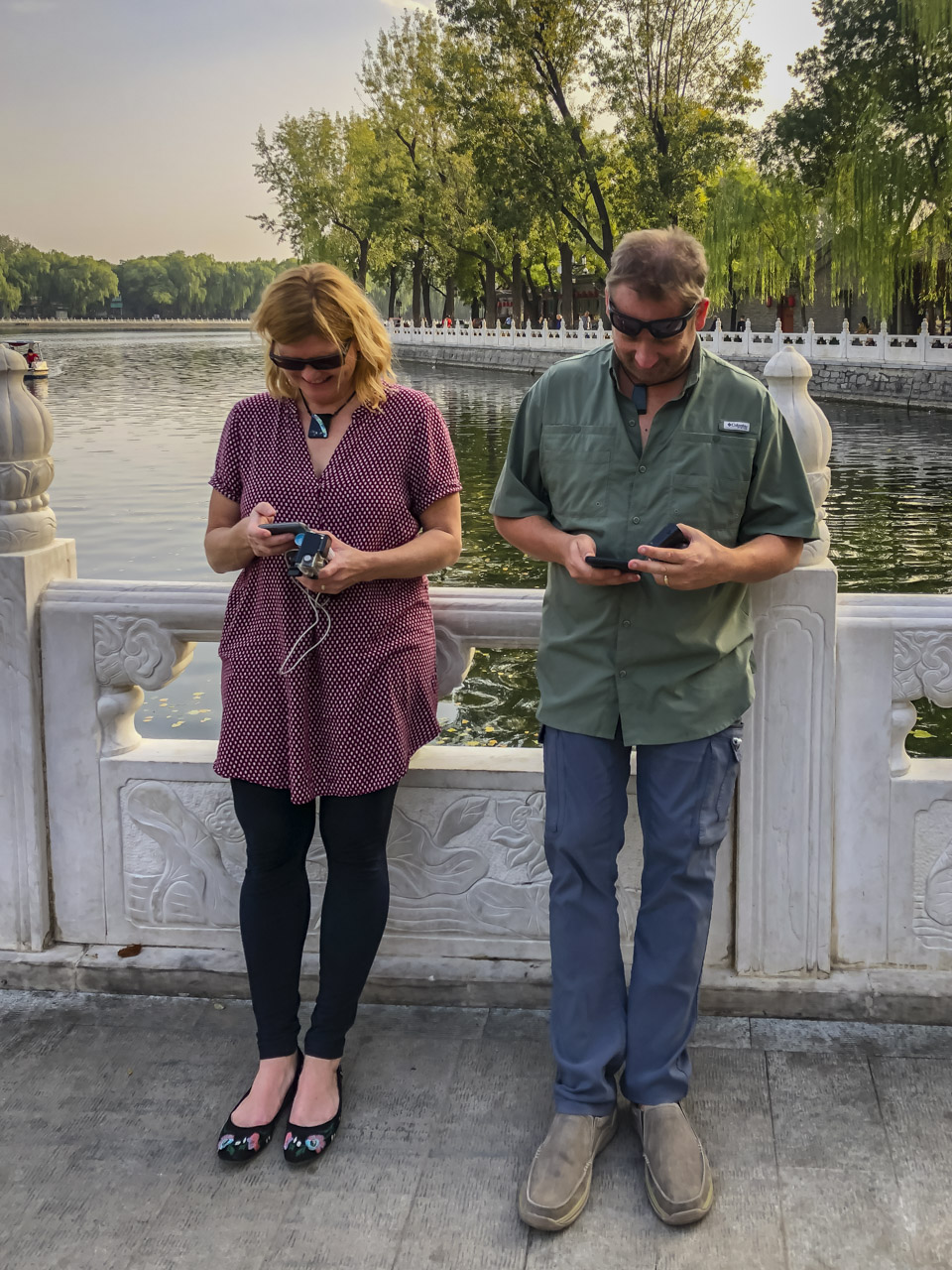 Fast Facts
1  USD  = 6.92 Yuan - Check XE Currency Converter for updated conversion.
The best time of year to visit Beijing is in September or October. Pollution is low and the weather is very comfortable.
To chat with anyone in China, WeChat is the preferred social network.
Get your Lonely Planet Pocket Travel guide to Beijing for quick reference and tips
Wifi is easily accessible at hotels, coffee shops and places like McDonald's.