Being Canadian, we know a thing or two about our country, so we thought we'd share some interesting facts about Canada that you may not know.
So get out your notebook and get ready to have your mind blown as you learn all about Canada right now!
Most Interesting Canada Facts
The Population of Canada is 37.06 Million people.
Most people in Canada live within 200km from the border of the United States. And most of the population lives in urban centres.
Much of the country is uninhabited, with only 3.7 people per square km. (for reference the United States has approximately 35 people per square km.)
Canada has two official languages. The province of Quebec is the main French-speaking province, but New Brunswick also has a large Francophone population too.
Canada's Prime Minister is Justin Trudeau.
Canada's Official Phone Number – 1-800-O-CANADA
Canadian Life Expectancy – the average life expectancy is 81 years old
Geography Facts About Canada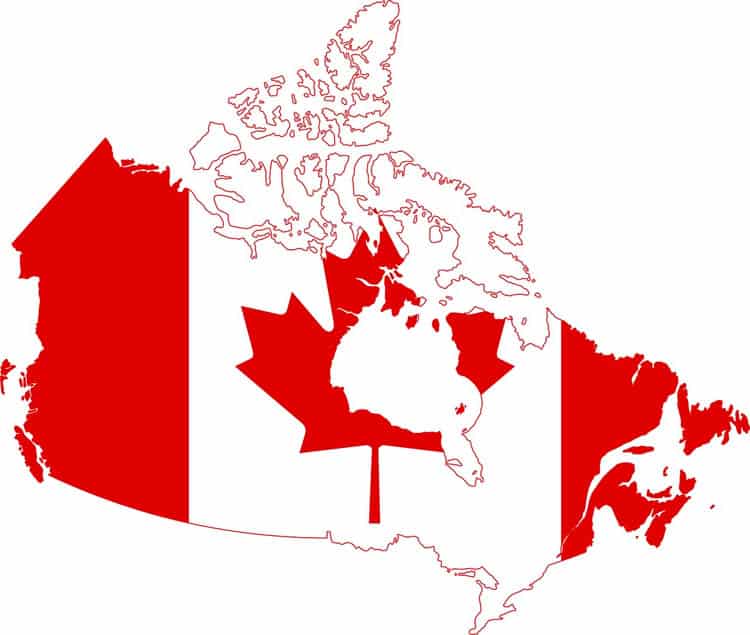 Canada is a huge country. In fact Canada is the second largest country in the world. (Russia is the largest)
Canada's area is 9.985 million km² (6.204 million miles²)
Canada is located in the northern hemisphere and is part of North America. It is north of the United States and East of Russia with Alaska bordering us to Northwest.
Canada has 10 provinces and 3 Territories –
Provinces of Canada – British Columbia, Alberta, Saskatchewan, Manitoba, Ontario, Quebec, New Brunswick, Nova Scotia, Prince Edward Island, and Newfoundland and Labrador.
Canadian Territories – Yukon, Northwest Territories, and Nunavut
Canada's Capital City is Ottawa
Canada's Largest City is Toronto
Canada has the highest tides in the world at the Bay of Fundy. Located between Nova Scotia and New Brunswick, this body of water moves 100 billion tons of water through its tides twice daily.
Canada has the longest freshwater beach in the world – Wasaga Beach in Ontario.
Canada also has the largest freshwater island in the world – Manitoulin Island in Ontario.
Canada has the longest coastline of any other country in the world. It totals 202,000 km long (125,566.691 miles) . It is bordered by the Pacific, Atlantic and Arctic Oceans.
Canada has more lakes than the rest of the world combined with 20 percent of the world's freshwater.
Canada is home to two of the top 10 largest lakes in the world. Great Bear Lake and Great Slave Lake are both located in the Northwest Territories.
Three of the largest islands in the world are located within Canada – Baffin Island, Victoria Island, and Ellesmere Island
Fun Facts About Canadians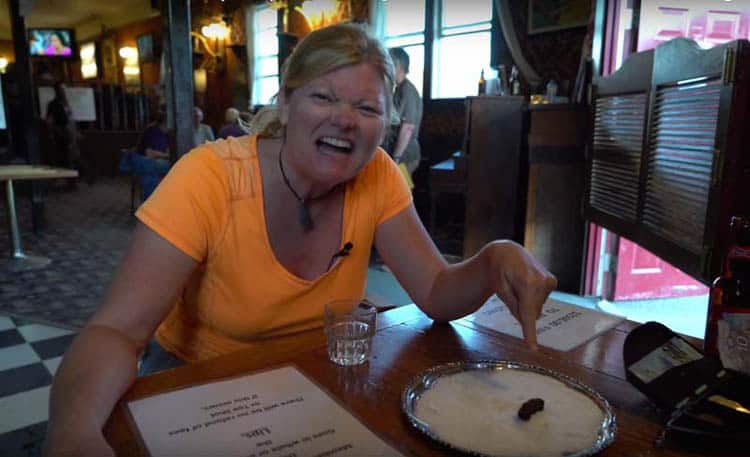 Canada is the number 1 donut consumer in the world. We only have 30-million people in Canada, but we eat 1-billion donuts annually.
In Dawson City, Yukon there is a cocktail where people drink whiskey with a human toe inside. It is called the Sour Toe Cocktail. We've tried it, it's not so bad!
In Newfoundland, there is a tradition of kissing a dead cod followed by a shot of rum known as Skreech.
Canadians are influenced by both Britain and the United States so we are a bit confused. We use both the metric system and the Imperial system. Let me explain.
We are on the metric system but most people understand a lot of the imperial system and we tend to mix both systems up a lot between measurement and weight.
Canadians follow speed limits and measure length in metres, but we measure our height in feet.
We check the temperature outside in Celcius, but we cook in Fahrenheit.
We weigh and buy our food by the kilogram but we weigh ourselves in pounds.
Learn more facts about Canada Culture, Scenery and Heritage
Here's a very unique fact about Canada. Yes, we really do put milk in bags. We personally don't drink a lot of milk ourselves, but I just recently went over to a friend's house and she still has her bagged milk in a milk container.
This was the norm while growing up and 75% of Canadians still drink their milk out of a bag. I even see bagged milk at Costco!
Canadians really do Apologize a lot. We really do say I'm sorry or sorry often. If you visit Canada for an extended period of time, chances are you'll be going home apologizing too.
Apology Act – In facts, Canadians apologize so much, Canada passed the apology act meaning, you an express sympathy or regret. It does not, in law, constitute an express or implied admission of fault or liability by the person in connection with that matter.
In this Act,
"apology" means an expression of sympathy or regret, a statement that a person is sorry or any other words or actions indicating contrition or commiseration, whether or not the words or actions admit fault or liability or imply an admission of fault or liability in connection with the matter to which the words or actions relate.
Canada seems to like weird names for towns and cities and a trip around the country will prove it to be true.
On the east coast, there is a town called Dildo and in the West, there is a place called Sexsmith in Alberta and Stoner in British Columbia.
Canada has an ongoing dispute with Denmark. We have been fighting over an island in the Arctic since the 1930s. The two countries battle it out by a bottle of Canadian rye whiskey or Danish schnapps to stake their claim.
In 2012 the Great Canadian Maple Syrup Heist was national news when someone stole 3000 tons of maple syrup in Quebec valued at $18 million dollars.
It sounds funny, but Maple Syrup is big business. Canada produces 80% of the world's maple syrup.
In Churchill Manitoba, nobody locks their doors to their house or cars in case of a polar bear attack.
Canada has a very different way of speaking from Americans. We say things like eh, we call our money loonie and toonie and we wear tuques. To learn all about how to speak Canadian check out The Great Canadian Word
Canadians keep warm by wearing Tuques. (Or Toques as it is spelled in English) that is what we call a winter hat.
Weird Facts About Canadian Laws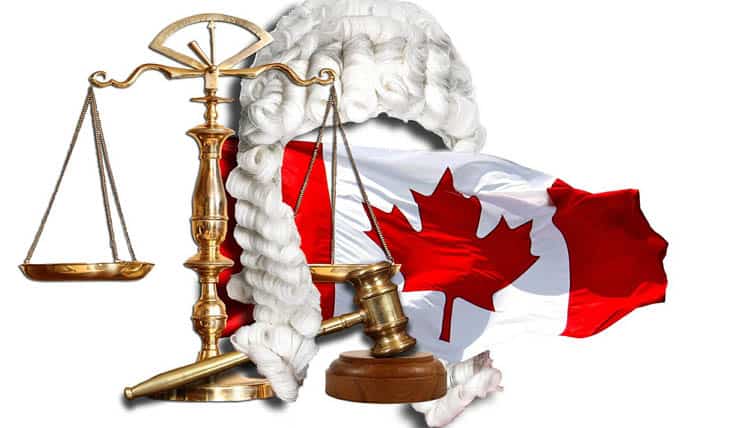 Thanks to Pixabay for this great Image of the Canadian Flag by Mona Tootoonchinia
It is illegal to kill a Sasquatch in British Columbia.
Smelling bad is illegal in Canada – Anyone offending a public place with an offending smell could face 2 years in jail.
Comic books depicting a crime are illegal. Funny since we have a few ties with comic books. Wolverine is Canadian and Superman was invented in by a Canuck.
Prostitution is legal in Canada, but buying a prostitute's services is illegal. (now that's confusing)
It is illegal to carry a product designed for personal protection against a human attack, according to the Criminal Code.
Cannabis is legal in Canada. This is a not so surprising fact about Canada. Most of our American neighbours tend to think we are all tree-hugging, pot smoking hosers up here. (and we're good with that!)
The drinking age in Canada is 19 years old in most provinces and 18 years old in Quebec, Alberta, and Manitoba
Read other weird laws from around the world
Unique Canada Facts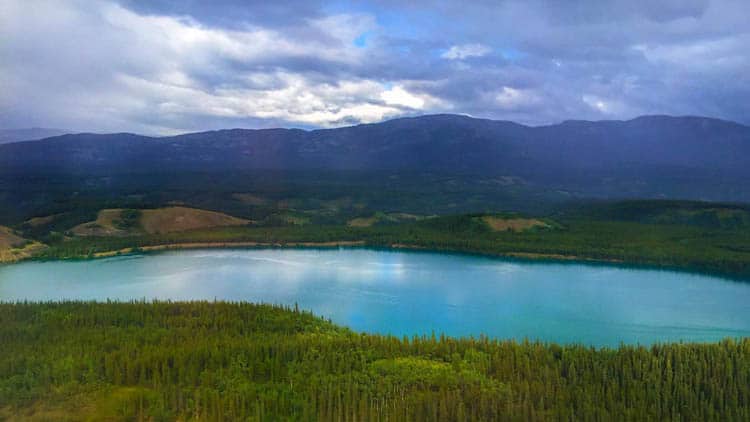 The Trans Canada Highway #1 is the longest highway in the world at 7821 kilometers – 4860 miles.
Canada has the longest skating rink in the world (located in Winnipeg) and the world's largest skating rink (Ottawa's Rideau Canal.)
Canada shares the world's longest unprotected border with the United States.
Canada has the longest street in the world – Yonge Street in Ontario 1,896 km (1,178 mi) long. It originates in Toronto and goes due north to just shy of Lake Simcoe.
It has been taken off the Guinness Book of World Records, but my research wasn't able to find a street that was longer.
The village of Alert in the Northwest Territories is the northernmost permanent settlement in the world. (my sister was stationed there while in the military in the 1990s!)
The oldest rocks on earth can be found in The Canadian Shield. The 4.28 billion-year-old rock that was discovered by geologists in 2001.
One-tenth of the world's forests are in Canada.
Facts about Canadian Celebrities
There are a lot of famous Canadians that you probably didn't know.
Unlike Australia and the UK, Canadians seem to keep it a secret save for a few patriotic Canadians like Drake, Mike Meyers, and Ryan Reynolds.
But if you were ever wondering what other Canadians are out there in the Entertainment world that are famous, here are a few of our favourites.
First let's talk about Schitt's Creek. Created by famous Canadians, Eugene and Dan Levy, this sitcom is set and filmed in Canada. It stars Canadians and it has taken the world by storm! It's funny, very funny.
Marvel has several famous Canadians – Evangeline Lily (Ant Man and the Wasp), Ryan Reynolds (Deadpool), Ellen Page (X-men), Cobie Smulders (The Avengers), Rachel McAdams (Dr. Strange)
Famous Canadian Musicians: Drake, Justin Beiber, Michael Buble, Shawn Mendes, Alanis Morisette, Avril Lavine, Sarah Mclachlan, Rush, Neil Young, Celine Dion, Shania Twain, Rush, Barenaked Ladies, Brian Adams, Leonard Cohen, Michael Bublé, The Weekend, The Guess Who.
Famous Canadian Actors: Keanu Reeves, Ryan Gosling, Jason Priestley, Ryan Reynolds, Ellen Page, Rachel McAdams, Donald and Kieffer Sutherland, Christopher Plumber, Joshua Jackson, Eugene Levy.
Famous Canadian Actresses: Sandra Oh, Anna Paquin, Evangeline Lily, Cobie Smulders, Rachel McAdams, Pamela Anderson
Famous Canadian Comedians: Seth Rogan, Jim Carey, Mike Meyers, Lorne Michaels, Howie Mandel, Martin Short, Dan Akroyd, Will Arnet. Catherine Ohara, Lorne Michaels, Samantha Bee,
Interesting Canada Facts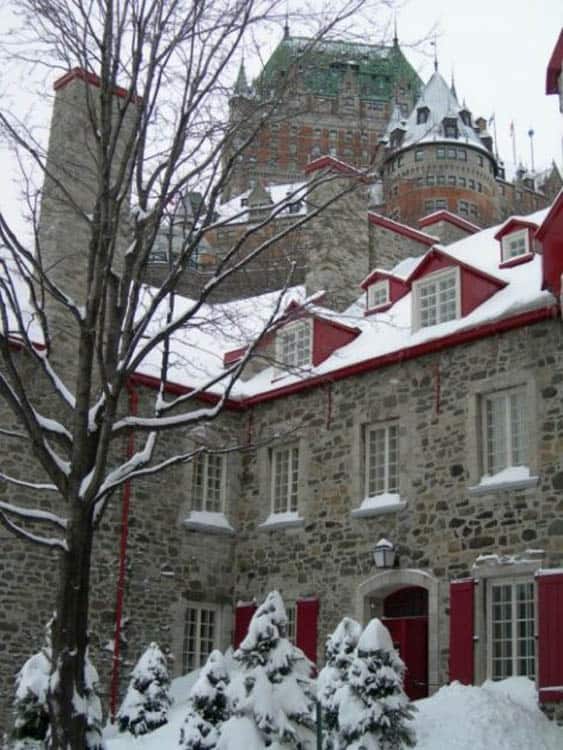 Canada is the Most Educated Country in the World
I feel really proud of this fact. More than 50% of the population has a post-secondary education. Plus, Canada has a 99% literacy rate. Not bad eh?
Canada has more polar bears than anywhere in the world. We've seen about 10 in real life.
Canada has the only walled city in North America – Speaking of Quebec, Did you know that Quebec City is the only city in North America that is a walled city. Sure there are walled cities all around the world, but Quebec is North America's numero uno.
Canada uses the British English system meaning we spell things like Color with a "u" Colour, and our theaters and Meters are spelled "re" – theatre, metre
Canadian Bank Notes have brail on them for the blind. (I thought everyone had braille on money, but only a few other countries do.)
Canada has a lot of oil – Can you believe Canada ranks third in oil reserves only after Saudi Arabia and Venezuela.
Canada is one of the largest producers of uranium anywhere in the world. Uranium is used for nuclear power.
Interesting fact: One kilogram of uranium can produce as much energy as 1500 tons of coal
Cool Facts about Canada Pop Culture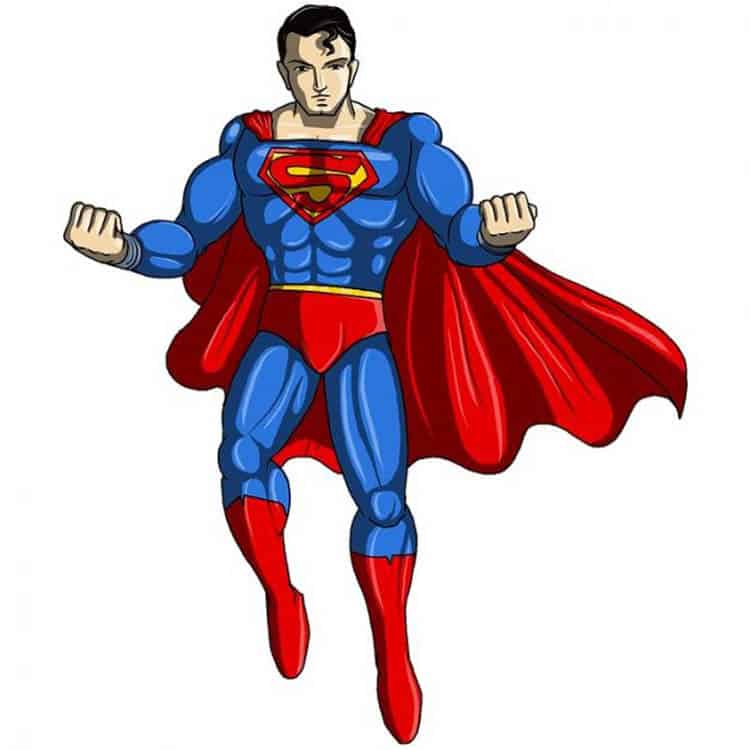 Superman was created by a Canadian – Canadian Joe Shuster co-created Superman with Jerry Siegel. The Daily Planet is actually based on the Toronto Star and Metropolis was modeled after Toronto.
Basketball was invented by Canadian, Dr. James Naismith who in 1891 defined 13 rules of the game that while teaching at a local YMCA in Springfield, Massachusetts
IMAX was invented by Three Canadian filmmakers – Graeme Ferguson, Roman Kroitor and Robert Kerr in 1967.
Insulin was discovered by doctor Frederick Banting in 19921 at the University of Toronto. It was developed further by him, Charles Best, Bertram Collip and John Mcleod.
The Snowblower was invented in Canada– It makes sense that the snowblower was invented by a Canadian. Arthur Sicard made shoveling snow easier in 1927.
Telephone – While Alexander Graham Bell wasn't officially Canadian, he spent most of his time between Brantford Ontario, Boston Massachusetts, and Baddeck Nova Scotia and much of his work was done at his workshop in Brantford and then later in life in Baddeck.
Interesting Facts and Symbols of Canada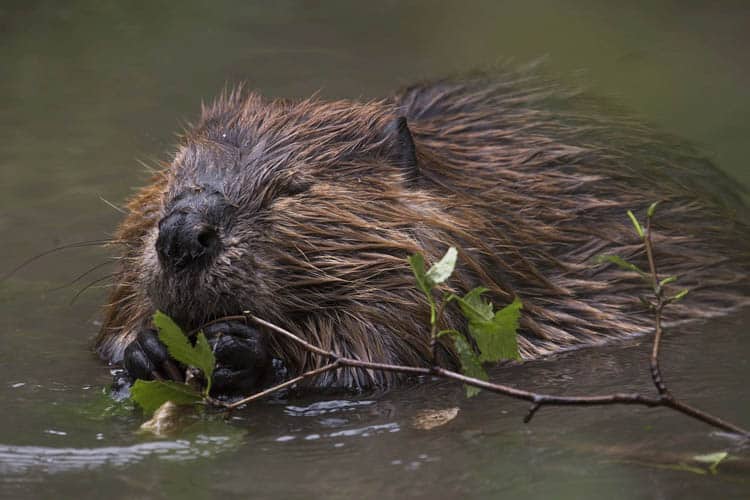 The national animal of Canada is the Beaver – It became the national symbol in 1975.
It seems like a strange choice, but the beaver played a large role in building the nation.
The country was built on the fur trade and the beaver was in high demand for its pelt. So in exchange for nearly hunting them to extinction, we put them on our nickel as a thank you.
Maple Leaf – The maple leaf is definitely identified with our country.
The Maple Leaf is prominent on our Canadian Flag, our most notoriously losing hockey team is called the Maple Leafs, the maple leaf is on our penny, and many Canadians used to sew the Maple Leaf on their backpacks.
Canada's National Sports are ice hockey and lacrosse – We love hockey so much that obviously it one of our national sports. But not many people know of Lacrosse. Lacrosse is our country's oldest sport and has its roots in the indigenous community.
Check out this Travel Guide at Breathe Dream go for tours and information.
Canada Food And Drink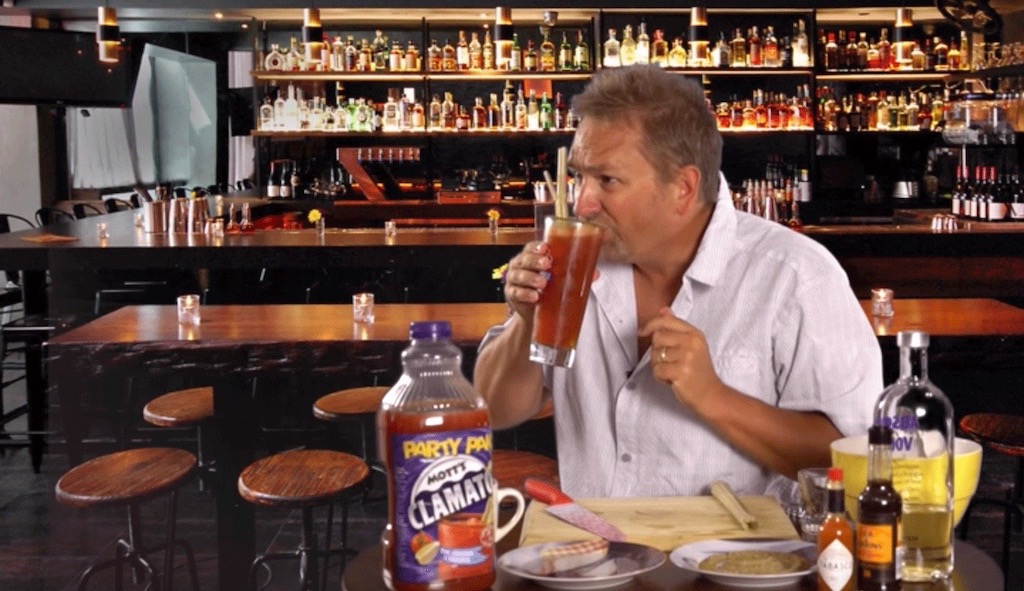 Canada doesn't have much of a food identity. I would say what gives u our identity is that we have a very multicultural palette.
One night we will eat Italian, then we'll order in Thai or Korean and others we'll be dining on Ethiopian or Indian.
Canada is one of the most multicultural countries in the world and Toronto is often considered the most multicultural city on earth!
But there are a few things that set Canadian food apart.
Canada's National Drink is the Ceasar – It's like a Bloody Mary, but instead of tomato juice, we use Clamato Juice (A mixture of Clam Juice and Tomato Juice)
Canadians eat more Mac and Cheese than anyone else in the world. But we call it Kraft Dinner.
Poutine really is a thing. And take it from us, it's the best hangover food out there. Harvey's (a burger chain that is delicious on up here) serves great poutine and it's vegetarian! Poutine consists of french fries and cheese curds melted in gravy.
The Great Canadian Outdoors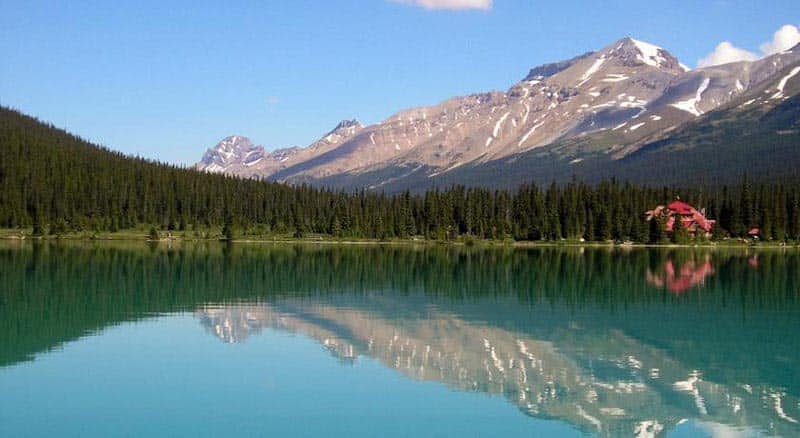 The first national park in Canada was Banff National Park established in 1885. Three years after the first National Park in the world was established in the United States (Yellowstone National Park)
The country's national parks are massive and 30 national parks in the country are larger than many countries!
Wood Buffalo National Park is the second-largest national park on earth. Located between Alberta and the Northwest Territories it was established to allow the Wood Bison to roam freely.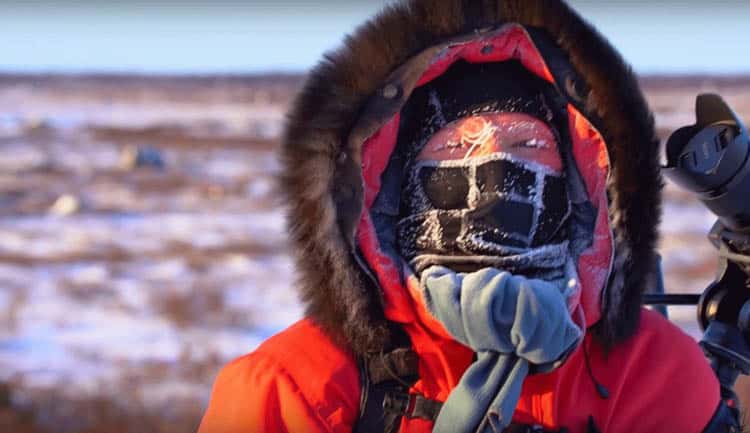 Canada is cold, but we aren't the coldest country in the world. Antarctica, Russia, and Greenland are colder.
The lowest recorded temperature in Canada was in Snag, Yukon Territories at -63C
The coldest temperatures Dave and I have faced were -43C somewhere on the Hudson Bay in Northern Manitoba.
And that is some of our favourite fun facts of the day.
If you enjoyed all of these facts, save this post to Pinterest for more future fun!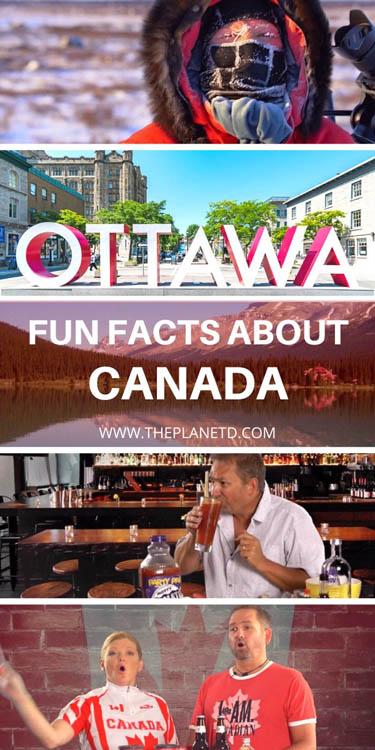 If you have any interesting facts about Canada, we'd love to hear it!
Read More: