What? You can get paid to travel? Yes you can, and we are proof that you can make money traveling.
We have been traveling around the world for the past 11 years. As travel is our full-time job we get a lot of questions about how we make money.
Let's start off by answering some of the most popular questions.
How can I get paid to travel the world?
The best way to get paid to travel is to start a travel blog or become a digital nomad like us.
How much do you get paid to travel?
We make a comfortable 6 figure income annually through these income sources.
How can I make money traveling like you?
As a travel blogger, you can earn money traveling by selling e-books or courses, freelance writing, affiliate income and more.
Get Paid to Travel the World in 2020
Over the years of being professional travel bloggers we have learned what works and what does not.
What I know for sure is that this is not a "get rich quick" kind of career. There is a lot that goes into building a business that allows you to get paid to travel.
In this post, we want to peel back the curtain so you can benefit from our knowledge and start on the path to making money out of doing something that you love.
If you want to get right into it we have provided this quick reference for you.
How we fund our travels
When we first started out by cycling the continent of Africa, we had no real idea of how we were going to make money.
We had saved about $20,000 from working in the film industry and this is what we used for the first 8-10 months to pay for our travels.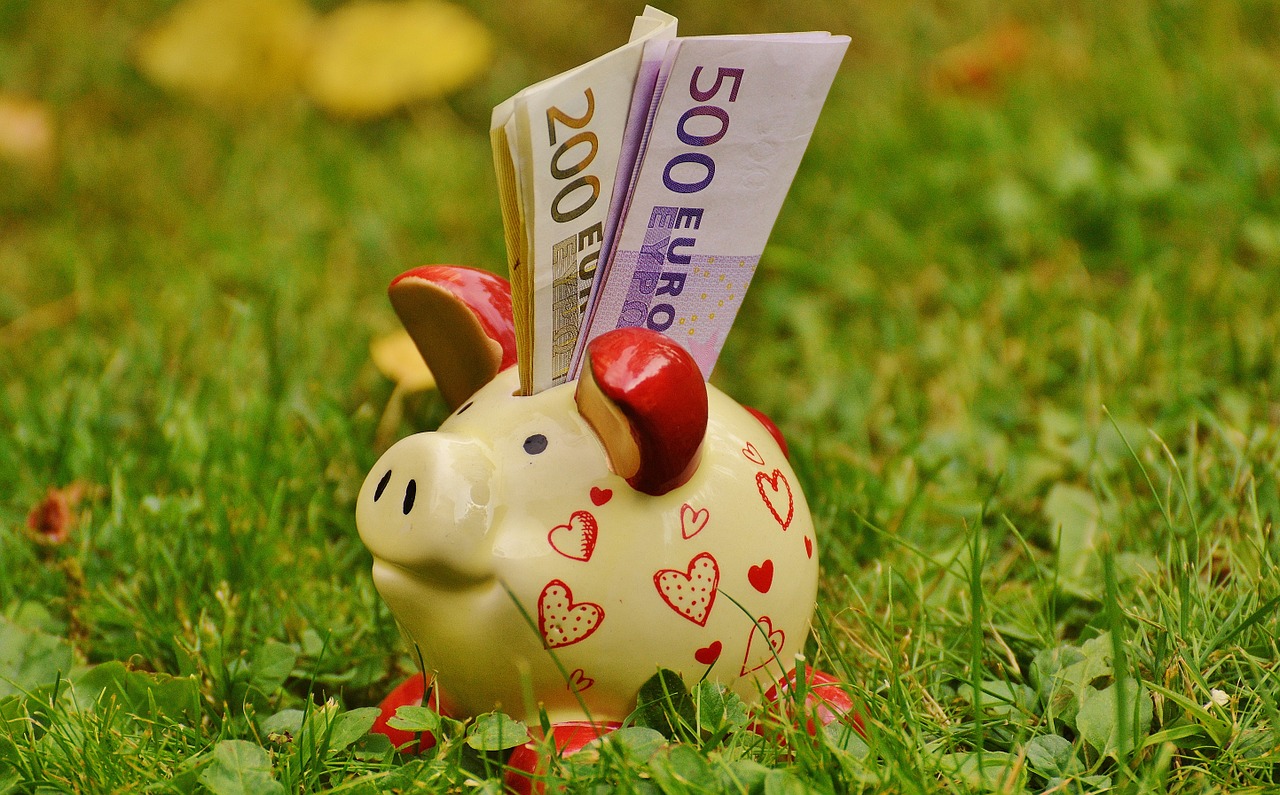 I do remember sitting at a cheap guesthouse in Hikkaduwa, Sri Lanka having a bit of a breakdown. We only had about 2 months left in our travel budget before we'd have to start dipping in to our savings.
As luck would have it, a few days later, we sold our first ad. $40 a month for 12 months, we suddenly had nearly $2000. We had successfully funded our first travels through the blog.
These days, most of our travels are funded through either tourism boards and brands or destinations that want us to promote their regions or products.
They will take care of our travel expenses including things like room and board, flights and activities etc.
If you are feeling overwhelmed by money, read a few of our articles and guests post on budget travel below.
How we get Paid to Travel
In the beginning, making money while traveling was really difficult.
Travel Blogging was in its infancy and there were not many companies or destinations willing to test the waters with this new way of marketing.
Traveling long term, writing and sharing our experiences on Social Media seven days a week was what we were doing with hopes of turning our dream into a business.
But people still hadn't figured out how to monetize that.
That led us to our first idea of how to make money traveling. We decided that the best way to get paid to travel at that time was to become spokespeople for different travel brands.
So, we concentrated on raising our online profile so we could become "celebrity" travel bloggers in a sense.
It worked. We ended up working with brands like American Express, Intrepid Travel, and Expedia to name a few on a long term basis.
It was a great way for us to establish ourselves as experts in the industry opened many doors to other ways to make money traveling.
Ways We Make Money in 2020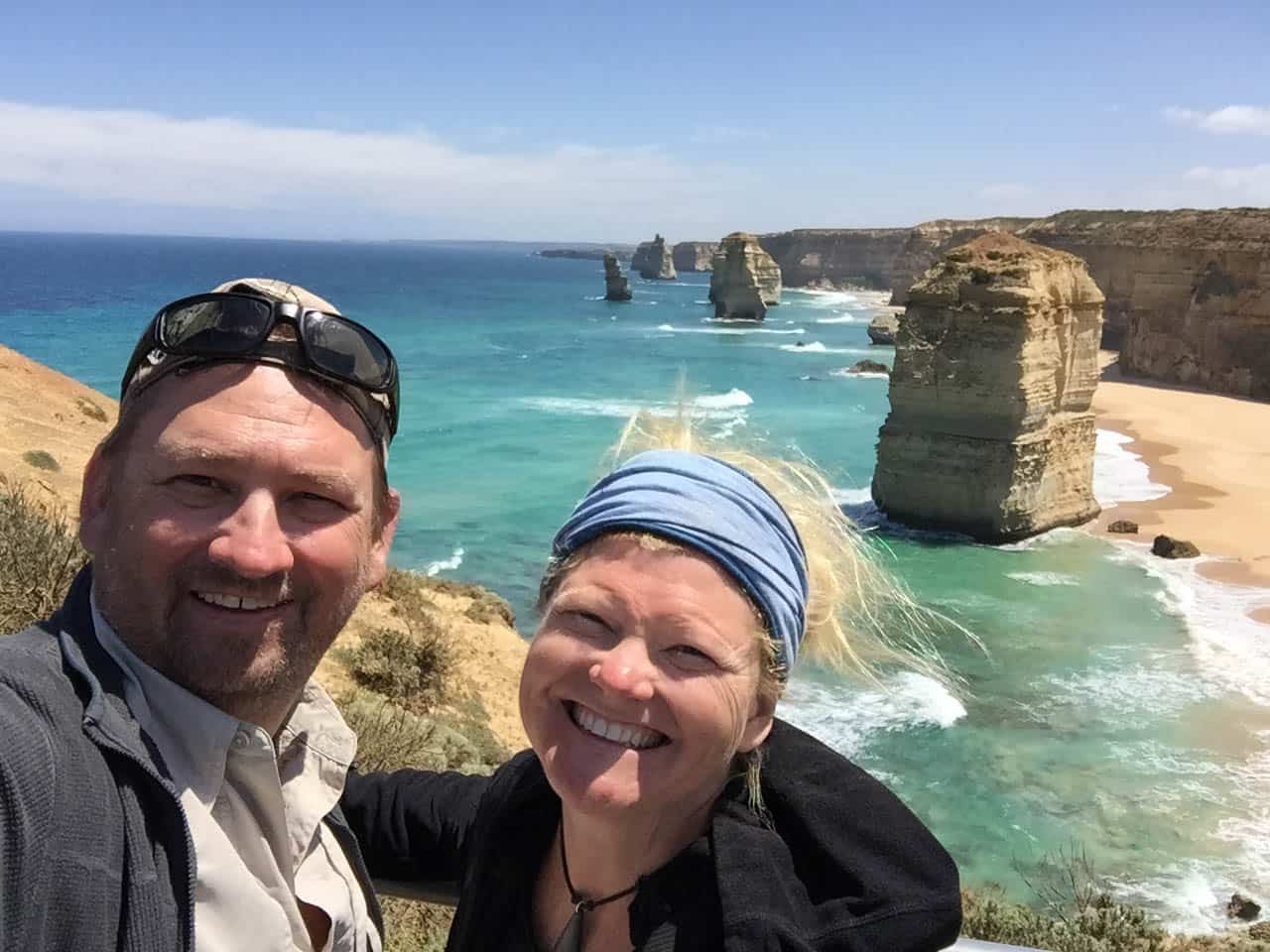 Since those humble beginnings, we have seen the industry change immensely and there are so many different ways to get paid to travel that it makes easier for someone wanting to get into the travel space.
Our income in 2020 comes from multiple sources. Some are only available to you once you reach a certain traffic threshold but most of them you can apply early on.
1. Affiliate Marketing
This has become a larger part of our income in the past couple of years. You can start this at any time, but its success is dependent on a loyal audience and search traffic.
Basically, when you click on link to a product or service that we recommend and then make a purchase, we receive a small commission.
This is at no cost to you and we always only recommend products and service that we believe in.
This can range from booking websites for hotels like Booking.com or TripAdvisor to products that we like on Amazon or to renting a car at Rentalcars.com.
Income: Monthly affiliate income ranges from $15,000 to $20,000 depending on time of year.
2. Display Advertising
If you are just starting out, Google Adsense is a great place to get your feet wet with display advertising.
It is easy to implement and you get paid a small amount of money each time someone clicks on the ad. It may not be a ton of money at first, but as you build your website it can be quite lucrative.
Once you have built your readership you can apply to work with an ad network where you can get a better price for your ad space
Currently, we work with AdThrive who pays us out by the number of visitors that come to our website and see their banner ads.
We make a fixed dollar amount per 1000 impressions.
Income: With display advertising we make between $10,000 to $15,000 per month
3. Destination Campaigns
This used to be the main way we got paid to travel. We worked destination partnerships when we were on the road full time.
A destination will invite us to visit, cover all of our expenses and pay us a fee to help them promote their destination through social media, creating videos, writing blog posts or creating photography content.
If you are just starting out you may be able to get your trip subsidized or even paid for. But, to charge a fee for your services you need to have built an audience and offer tangible value to the destination.
These contracts are usually anywhere from a one-off social media share, to a one-month long contract.
Income: Destination Campaigns can range anywhere from $10,000 to $20,000 per campaign.
But we will do one-off social projects and smaller destination packages from $500 – $5000.
4. Brand Partnerships
We work with brands and tourism companies that we believe in and feel confident recommending.
These are usually year-long contracts where we discuss what the clients needs are and what type of coverage we will give them.
It can include social media coverage, blog posts, videos, T.V. appearances, speaking at conferences, or participating in ad campaigns. You are only limited by your imagination.
These are great if you have a brand or company that already use and want to work with them.
We have worked with brands like Allianz Global Insurance, UnCruise, American Express, Intrepid Travel, and British Airways, to name a few.
Income: Brand Partnerships can range anywhere from $5000 to $50,000 per campaign depending on length and deliverables.
5. Photography Sales
Photography sales have really taken off in recent years.
We license our photos for advertising and editorial use to Destination Marketing Organizations, (DMOs) magazines, books, brands that we have worked with and ones we haven't.
This is always part of our larger packages with brands and when we do destination campaigns.
We also sell prints to the general public. Last year we ventured into Fine Art Prints with our first gallery show that was a success.
I even sell my prints on SmugMug making monthly sales.
Income: Print Sales can account for up to $10,000 per year. Photo and video licensing can range from $300 to $10,000 depending on the terms
6. Public Speaking
Once you build up your authority you can apply to speak at different conferences.
Not all of them pay us but they definitely pay off in authority which in turn allows us to increase our fees for other projects.
We have spoken at industry conferences like TBEX and TravelCon where we have shared our knowledge on blogging and influencer topics.
We have also spoken at public events like the New York Times Travel Show and Toronto Outdoor Show where we share our travel tips and advice.
This is not a main source of income for us but it does provide some money every year.
Income: For Public Speaking we charge between $1000 and $3000 per engagement.
7. Digital Products
Another way we monetize our travel blog is to make and sell your own digital products.
This is something that we just got into last year and it provides great value for our readers which is something that should be at the forefront of your marketing efforts.
Since we get a lot of traffic to different destination pages we decided to make downloadable travel guides for certain destinations.
The creation of these can take a bit of time but it is one of those things that I look at as "passive income".
Once you make it once, it just needs to be updated once a year and it provides income all year long.
Income: From our City Guides we make $300 to $500 per month.
8. YouTube
Video has become a larger part of our income stream over the past two years and I wish that we focused on it earlier.
While video is always a part of our packages when working with brands and destinations, we also make an income from YouTube and Roku.
It takes a while to see money come in from YouTube, but once we built a solid base and subscribers list, we now make a decent monthly income off of videos.
And, now companies find us on YouTube and offer to purchase video licensing which can add up quickly.
YouTube: $600 – $1000 per month
ROKU – $200 – $400 per month
9. Freelance Writing and Photography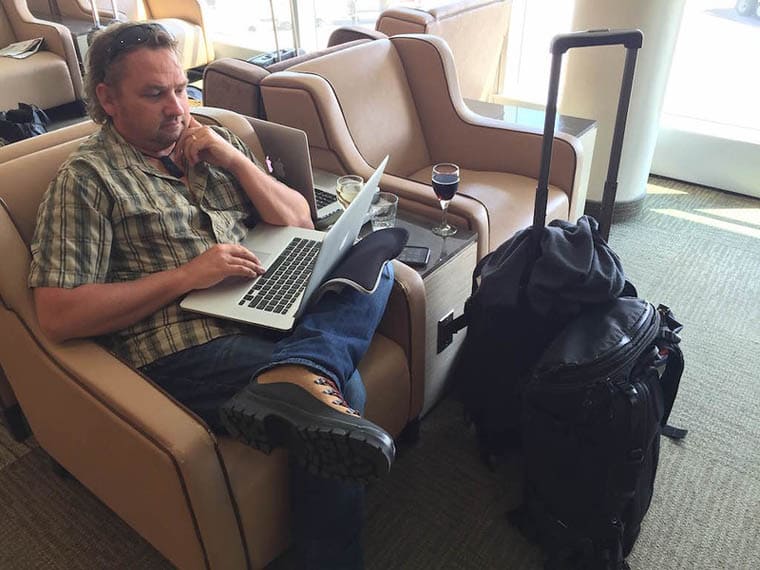 We accept freelance writing contracts a couple of times a year.
It is not high on our radar, but we like to keep our writing muscles flexed and we like to branch out and have our brand recognized across other channels.
These prices can really fluctuate. When working on a branded campaign for a publication we can make thousands of dollars for one project.
But when writing an article for a publication, it can be just a couple of hundred dollars.
We always decide on the value by reach, link juice from the publication and time that it takes to do the project.
We don't normally seek these out and publications usually find us through our website, but as your site grows and you gain expertise, you'll be able to approach publications with confidence and soon, editors will be approaching you.
YouTube: $600 – $1000 per month
ROKU – $200 – $400 per month
How Much do we Really Make?
Let's face it this is what you really want to know right? How much do we actually get paid to travel each year?
If you had asked me this a few years ago I probably would have been offended as it is a very personal question.
But as time has passed and this has become a viable career option we have mellowed a bit and understand that this is a unique career that people are very curious about.
This travel blog makes a good mid-6 figure income each year.
Each year varies, but this amount comes from the diversity of income streams that we have listed above.
We never put our eggs in one basket and that has worked well for 10 years.
You have to remember this didn't happen overnight and it is a ton of work.
There were some lean years where we barely covered expenses and thought we might have to find a job to subsidize our income.
Luckily we weathered the storm without having to do that.
But we wouldn't have done it any other way.
We have learned so much running our own business and the freedom that it affords us is something we could have never imagined in our previous jobs.
I think if you are prepared for the monthly fluctuation in income, love traveling and writing, and are dedicated enough to being your won boss you too can get paid to travel.
Other Travel Jobs to Make You Money
The ways we make money above is certainly not the only ways that you can make money traveling.
We know plenty of other bloggers who do other things that we don't.
These are all great ways to add diversity to your income stream.
Teach English Online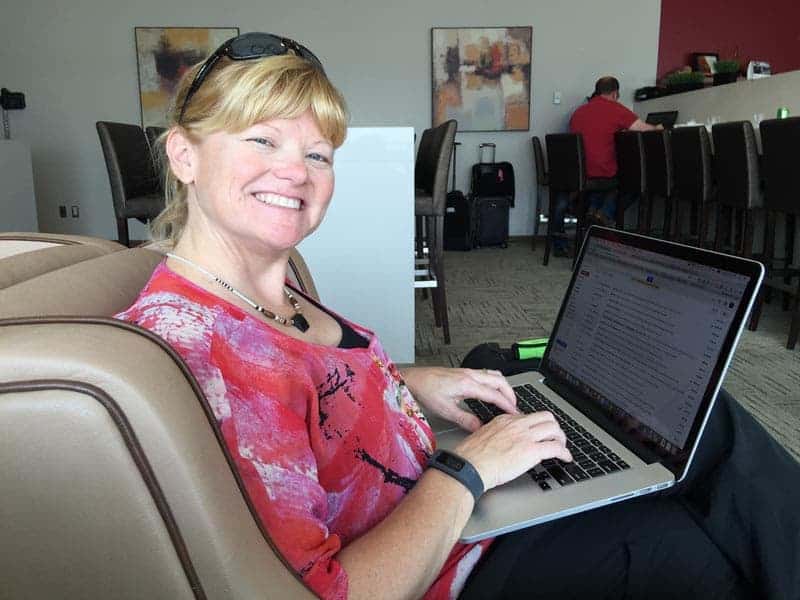 I didn't even know this was a thing until I met full-time travelers that were doing just that.
They make an hourly wage from $15-$20 per hour just by letting people practice their English over Skype.
If you are living abroad in a country that is cheap to travel, this is an excellent way to supplement your travels and even live if you are staying in the right place where it is cheap to travel.
Check out QKids and VIPKID to get started.
Creating and Running your own Tours
We have many friends in the travel blogging and photogrpahy world who have designed and run their own tours for their readers.
This can be quite labour intensive at the beginning but it can also be quite lucrative.
The key to making this successful is to be an expert in the area that you want to focus on.
We have not organized our own tours and don't really think it is a fit for us but if you like showing people around, or teaching people something – this is something you should pursue.
In today's world, the possibilities of getting paid to travel are endless.
Once upon a time National Geographic Photographers and Lonely Planet or Travel and Leisure writers were the only people that could get paid to travel the world.
Now you can take the business into your own hands and make money and travel in many ways. The question is, what's the right way for you?
Do you know of another way to make money from traveling?
We'd love you to share your ideas in the comments.
Disclaimer: We do receive an affiliate commission from the books and courses mentioned. If you click through there is no extra cost to you.