These Thailand travel tips will help you prepare for your first adventure to Southeast Asia.
Thailand is the perfect introduction to long term travel and backpacking.
It has a strong tourism infrastructure yet it is exotic and exciting enough to make you feel that you have stepped into another world.
Thailand has a special place in our hearts. It was the first serious trip we took as a couple in 2000 and we have been back several times since.
It is rapidly changing and each year we discover something new.
But Thailand is also a place that clings to its traditions and has many cultural differences to the West.
It is one of our favorite countries to visit on earth and it keeps calling us back again and again. We always learn something new when we go and we always find a new hidden gem with each travel to Thailand.
This guide will give you everything you need to know about travelling to Thailand, so grab a banana shake, sit back and enjoy the read!
30 of the Best Thailand Travel Tips
Is it Easy to Travel Thailand?
Thailand has a very strong infrastructure for tourism and it is easy to travel on any budget. With a good tourist bus system, train system and flights, internal travel in Thailand is organized and affordable.
What should I avoid in Thailand?
Don't take elephant rides, do not go to tiger temples. Avoid staying on Kho San Road, but definitely visit it.
Is the water safe to drink in Thailand?
We avoid drinking tap water in Thailand without purifying it first. We use a Steripen to purify our drinking water. Its ultraviolet light purifies water in seconds making it safe to drink.
---
Thailand has been a popular tourist destination for decades and with good reason. It has beautiful beaches, a friendly and exotic culture, historic temples and a lot of adventure.
But when traveling to Thailand, there are many rules and cultural differences you need to know before you go.
We put our heads together and made a list of all the Thailand travel tips we gathered from visiting Thailand over the last 18 years.
Armed with this information, you'll be able to focus on having a good time in Thailand while traveling safely and responsibly throughout the country.
1. Don't Ride the Elephants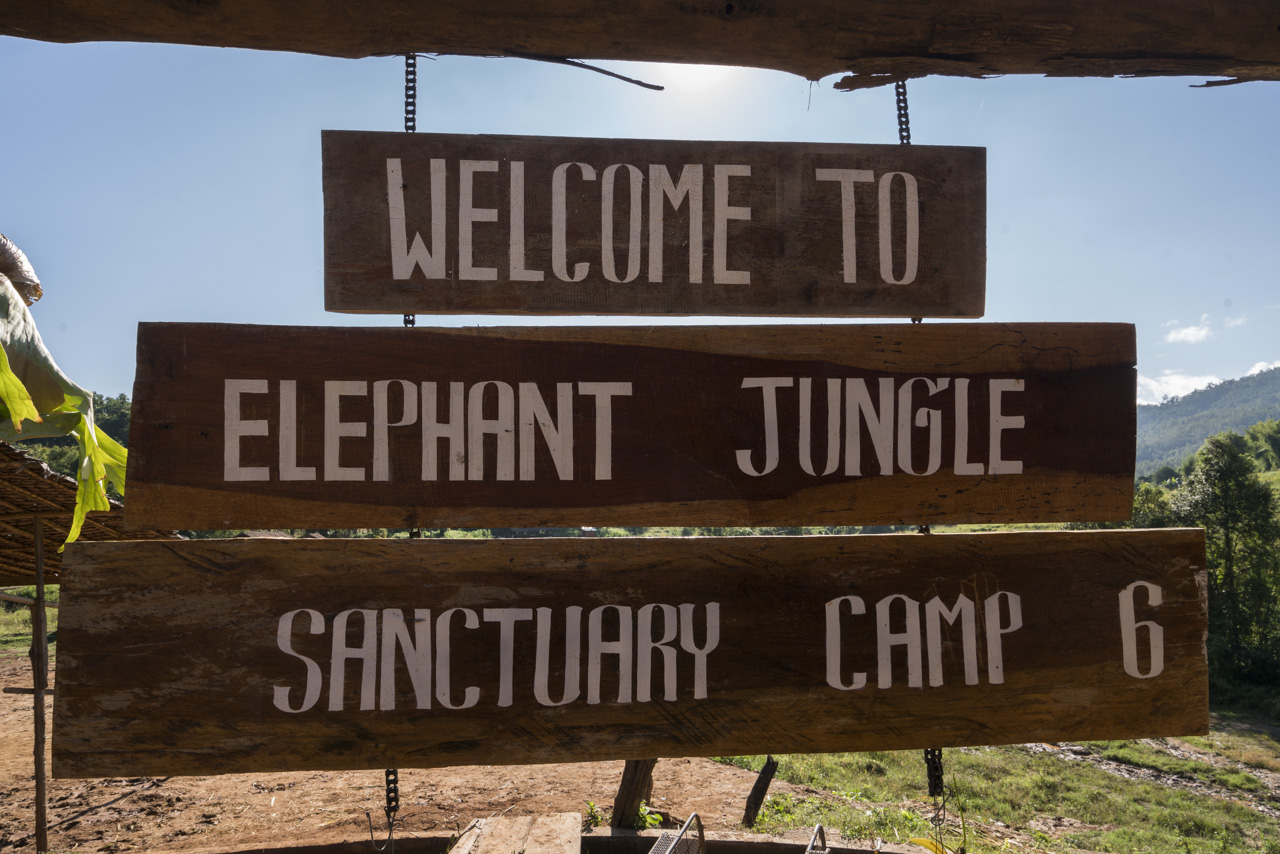 Elephants that are used for tourism and work have been abused and live in miserable conditions chained to poles.
They are forced to walk in circles and have been broken to obey their mahouts.
Instead of riding elephants, visit an elephant sanctuary where you wan witness retired tourist and logging elephants in their natural environment.
They may never be released back into the wild, but at least they will live out their days in peace while having some freedom to roam.
Read all about our Elephant Sanctuary Visit

Also Read: The Human Elephant Conflict
2. Do Not Take Selfies with Tigers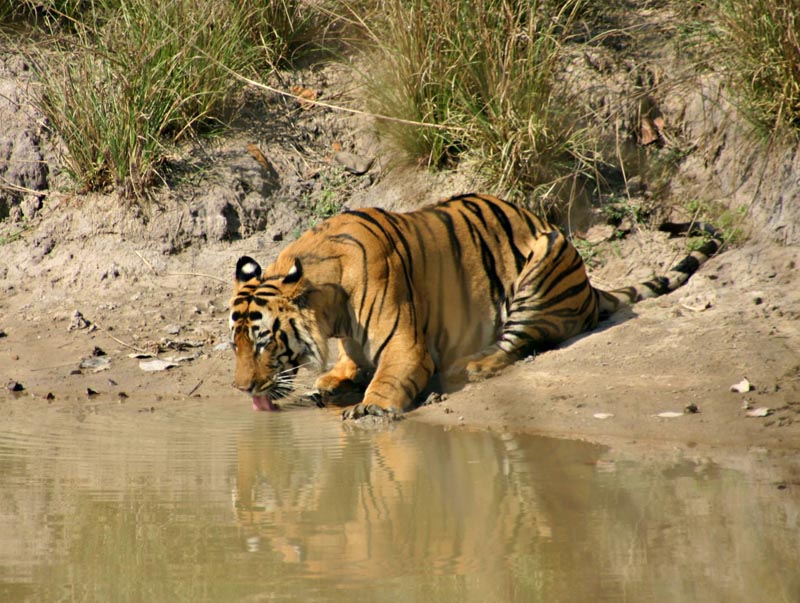 I was surprised to learn that the tiger temples are still open. I knew of them when we first visited Thailand, but I assumed they closed long ago.
But sadly, tigers are still being exploited in Thailand for tourists to take selfies with them.
The Tiger Temple outside of Bangkok has been closed down, but there are still dozens of places putting tigers on display to pose with tourists. You can read about it yourself here.
Unlike the elephant sanctuaries that are giving safe haven to retired tourist elephants, places like the Tiger Kingdom are raising tigers and tearing cubs from their mothers to be poked and prodded by tourists.
They are not in a natural environment and they are kept in cages.
Instead, go searching for Tiger's in their natural habitat like Altitude treks did in this post. (photo above courtesy of said post)
3. Eat with Your Spoon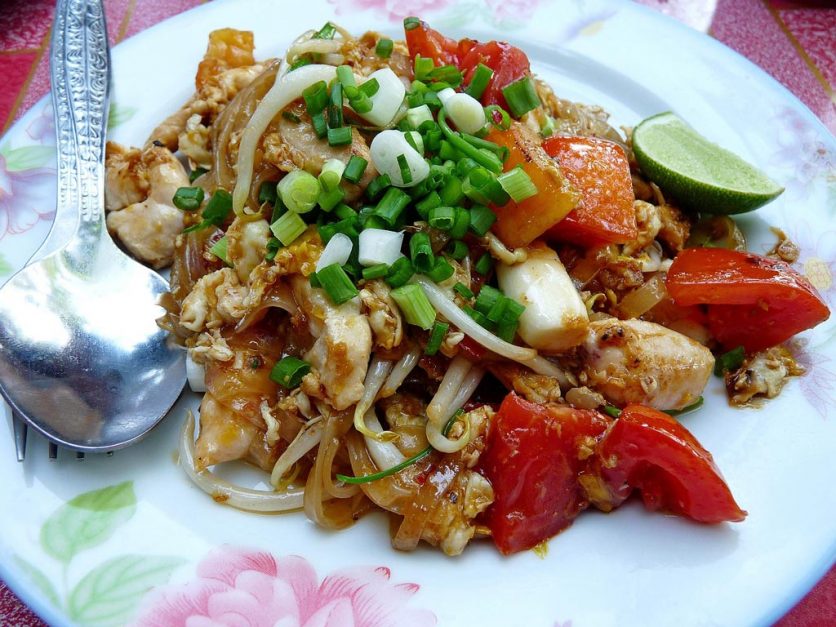 Image by SoleneC1 from Pixabay
The preferred choice of utensil in Thailand is the spoon.
The fork is used to push the rice or meat onto the spoon and then put the spoon in your mouth. People do not stab their meat or veggies with a fork, they scoop it up with a spoon.
Chopsticks are used for things like Pad Thai and other noodle dishes, but when sitting down to eat in Thailand, you will most likely have a fork and spoon only at your table setting.
Check out these 9 Massively Tasty Thai Dishes
4. Food Service is Slow
Another thing to be prepared for at Thai restaurants is that your food will never come out at the same time.
We chalk this up to the fact that locals eat family style. Everyone has their rice and they pour the delicious sauces and dishes onto their plates.
If you order separate dishes they will come out when they're ready. So someone may be finished eating, by the time the next plate comes out.
Our advice, share it and go with the flow.
5. Eat the Street Food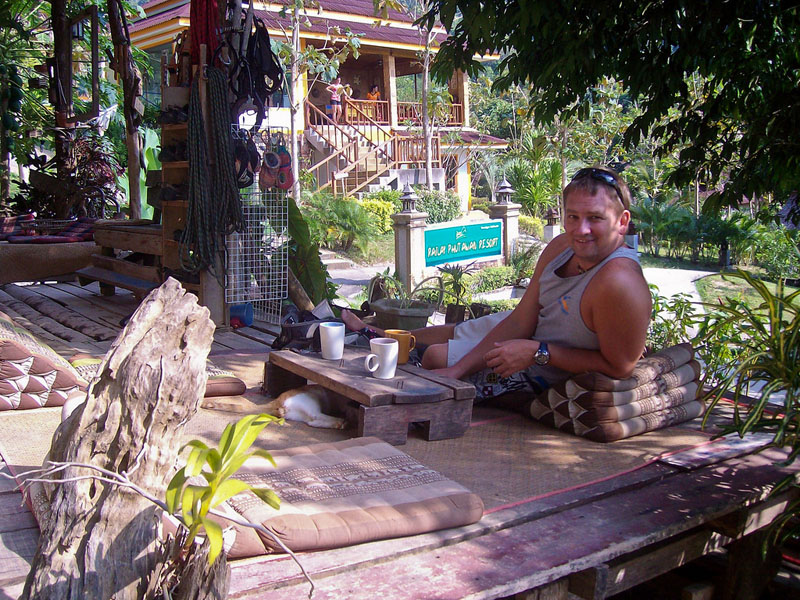 Thailand has some of the best street food in the world and eating from a car is cheap and delicious.
Just be sure to follow the rules of eating abroad and you'll be fine.
If it is cooked you are good. If you can peel it, you are good.
Usually street food has such a high turnover, the food is fresh and delicious.
6. Do Not Mention the King
Even though King Bhumibol Adulyadej passed away, he was revered by the people and to show any disrespect could get you thrown you in jail.
When talking about the royal family, it is best to not bring him up at all or if you do, be positive. But isn't that a good rule for life in general?
7. Don't Rent a Motorscooter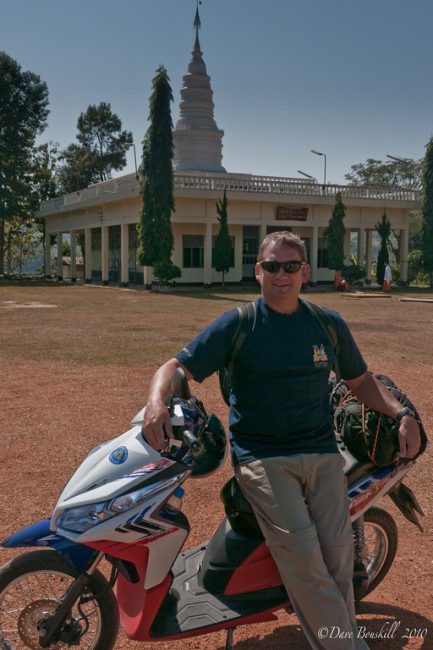 We often see tourists riding around on mopeds without helmets.
They're wearing tank tops and t-shirts and next thing you know they crash into the harsh reality of realizing they don't have the experience that they think they do.
Thailand has one of the highest traffic fatalities records on earth and it is a hairy place to drive.
Traffic is terrible, you'll be sharing the road with everything from tuk-tuks to transports, there are no rules and the roads can be quite bad.
So, unless you really have a lot of experience on a motorcycle, hire someone to drive you instead.
Note: We have experience have our motorcycle licenses but the first time we went to Thailand, we had a motorcycle crash.

We were lucky to just get severe burns on our legs, but it could have been deadly, we learned our lesson.
Read: Our Thailand Motorcycle Experiences
8. GrabTaxi App
We used to take tuk-tuks when looking for cheap transport around Bangkok and other cities, but now the way to go is with the app GrabTaxi.
GrabTaxi acquired Uber in SE Asia although Uber still holds shares in it. It's still the same service, just a different app.
It is much cheaper and you don't have to barter with the drivers.
It's also far better for your lungs. A tuk-tuk's two-stroke engine can leave you gasping and since it is simply a three-wheel motorcycle with a roof, you are sitting outside in the blazing sun.
We found GrabTaxi (Uber) to be so reasonable, we tipped the drivers more to make it worth their while.
9. Take a Tuk Tuk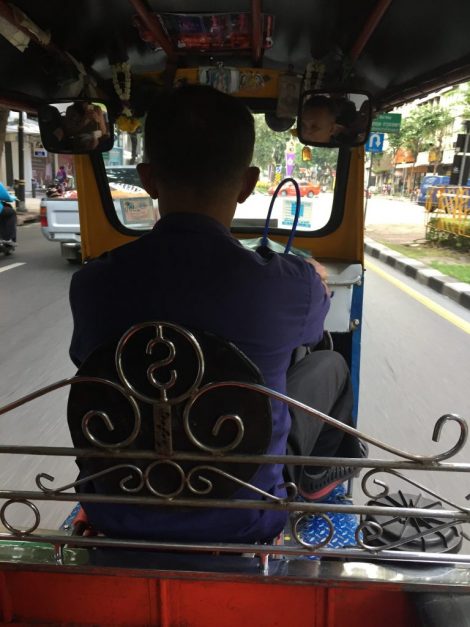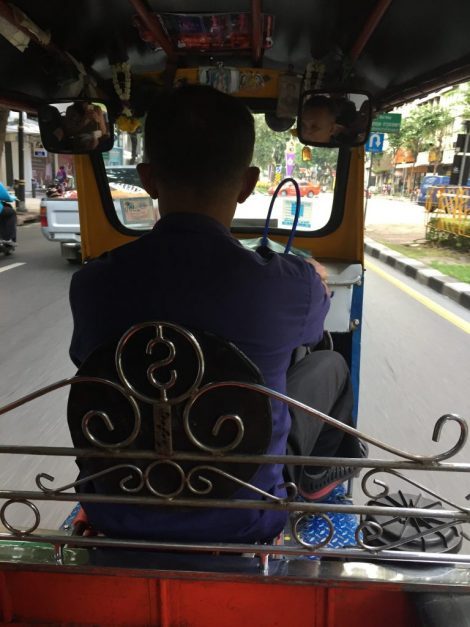 It can be overwhelming, but you must take a tuk-tuk ride at least once in Thailand. It's a rite of passage!
Just be sure to agree on a price before you get in the Tuk Tuk and don't let them talk you into stopping at any shops.
Tuk Tuk Scam
If the price seems too good to be true, it probably is.
That means they'll be taking you around to perfume shops, antique dealers, jewelry stores and anything else they can get you to buy.
They receive commissions from stores, so they will drive you all around the city except for the place you wanted to go in the first place.
These tuk-tuk drivers can be really aggressive, so just say no.
10. Traveling Thailand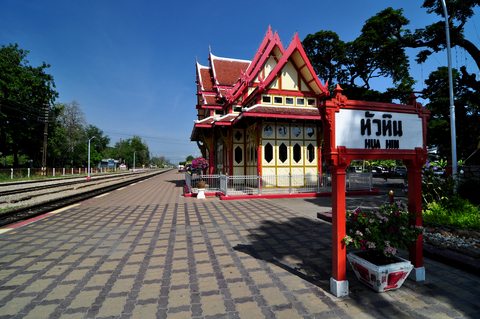 Thailand is easy and cheap to travel in.
If you have a short amount of time, we suggest flying from place to place. It's easy to hop on a flight from Bangkok and head to the islands or to fly to Chiang Mai.
If you don't want to fly, the trains are efficient. We have often taken an overnight train sleeper class to Chiang Mai.
The buses are also good. Thailand has a lot of first-class sleeper buses that can get you from point A to point B.
And it's easy to book at a travel agent anywhere in Bangkok, Chiang Mai, Chiang Rai or the Islands.
Look for Cheap Flights to Bangkok with Skyscanner
Where to Stay in Bangkok
We loved staying directly on the Chao Phraya River. Hotel offers free shuttles to Skytrain and excellent amenities. You know it must be good – a sultan stayed there while we were there
Check out Availability & Prices
---
This was right in the heart of downtown and we walked to Sukhumvit, MBK Centre and Siam Square. Really chic, quiet and central. It was more of an apartment so great for extended stays.
Check out Availability & Prices
---
The views from the rooftop restaurant and pools were outstanding. Elegant hotel downtown. But we did have to take a taxi/tuk-tuk it everywhere from here. Great place to chill for a bit though.
Check out Availability & Prices
---
11. Cover up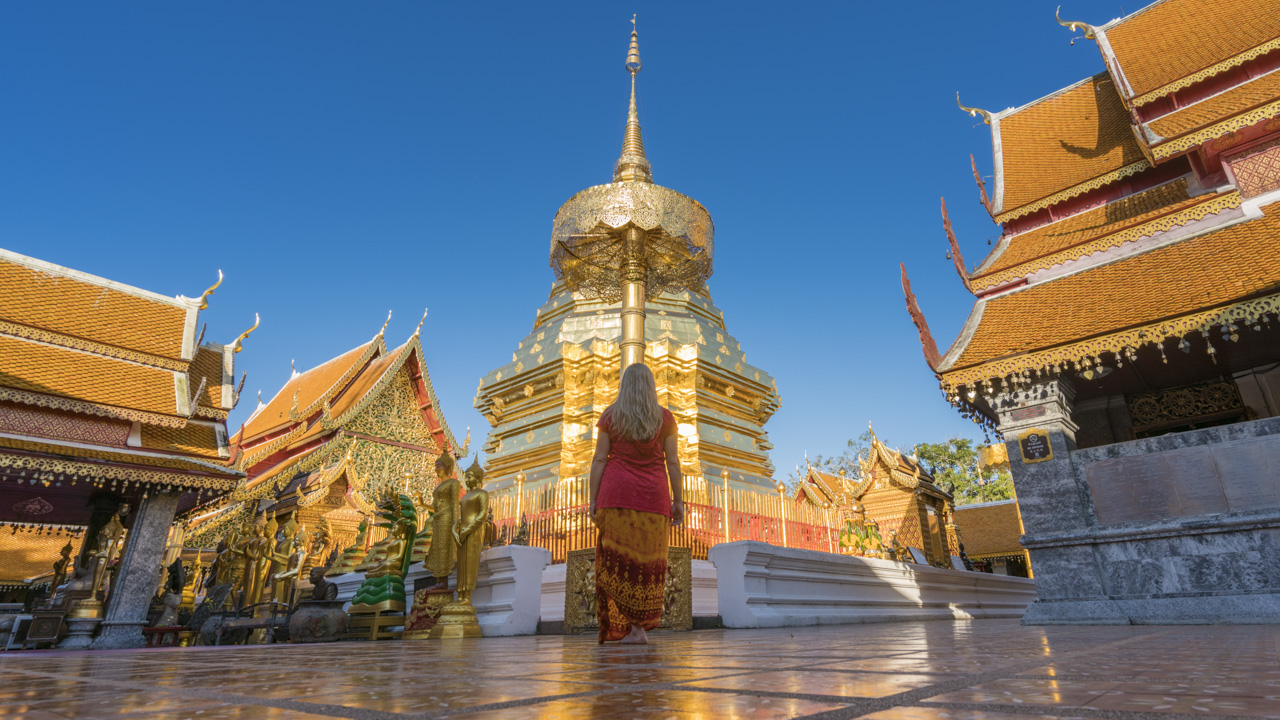 Whether you are male or female, skimpy clothing is frowned upon. Especially when visiting temples and places of worship and in rural areas.
Make sure to respect the culture and cover your knees and shoulders when entering a temple or wat.
A sarong is a great item to carry with you. I've wrapped it around my waste to use as a skirt and put it over my shoulders to use as a shall.
Wearing long pants and long sleeves that are made of silk or lightweight polyester will keep you cooler than dressing in shorts and protect you from the hot sun and mosquitoes.
So go for it, dress like the locals!
Note: In beach areas and on hikes, it is fine to wear bathing suits and shorts, but when in cities and temples, cover up.

Don't be "that backpacker" that looks like an ignorant tourist knowing nothing of the places they visit.
11. Go Shopping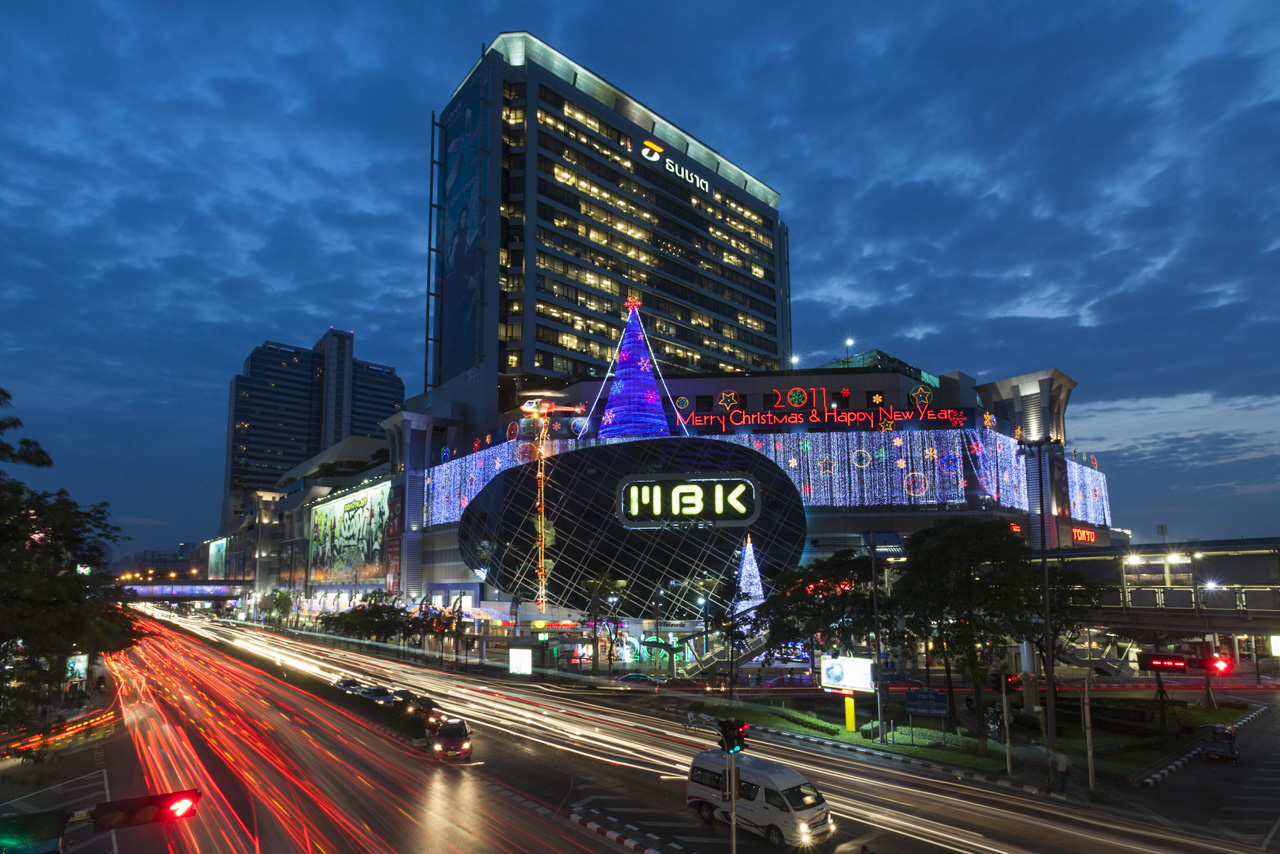 So on that note, go shopping in the markets. Thailand's clothing costs haven't changed much (in the markets that is) since 2003!
You can get sarongs, fishermen pants, skirts, and shirts for a couple of bucks. And the materials are so light, the extra clothes take up very little space.
12. What to Pack for Thailand
There are countless packing tips articles out there on the Internet, but there are a few Thailand specific items that we wanted to suggest to pack on your trip.
Pack as little as possible, you can buy what you need for cheap at open-air markets and it is cheap and easy to get clothing washed all around Thailand. They do a better job than my washing machine!
So our number one tip is to pack light!
Packing List for Thailand
flip flops – you will wear these all the time in Thailand
sarong – this works great in a pinch for visiting temples and wats
ear plugs – It can be loud on transportation and in some guesthouses, earplugs are a great thing.
If you are planning on hiking, we recommend hiking shoes as opposed to boots. Keep it lightweight, breathable and waterproof.
Clothing – Bathing suits, shorts, t-shirts, a long skirt for women, long pants for men.
Dry bag – Protect your electronics or boat rides, rains and water festival.
pegless clothesline – we often dry our bathing suits and sarongs at our beach bungalows and just string our pegless clothesline across our balcony.
sweater – even though Thailand is hot, you'll want something cozy for bus and train rides and even sometimes indoors. Air conditioning is always blasting.
13. Take Off Your Shoes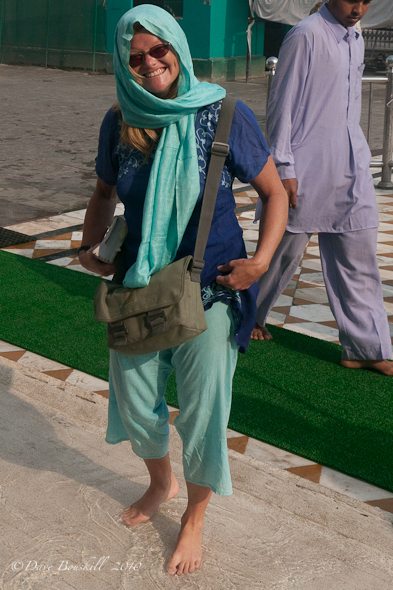 When entering temples, some shops or private homes, take off your shoes.
Flip-flops are a completely acceptable form of footwear in Thailand, and they are easy to slip on and off.
So when entering temples, or someone's private house, be sure to take off your shoes.
A good rule is if you see a bunch of flip-flops at the door, this is probably a place where you should take off your shoes.
14. Thailand is Big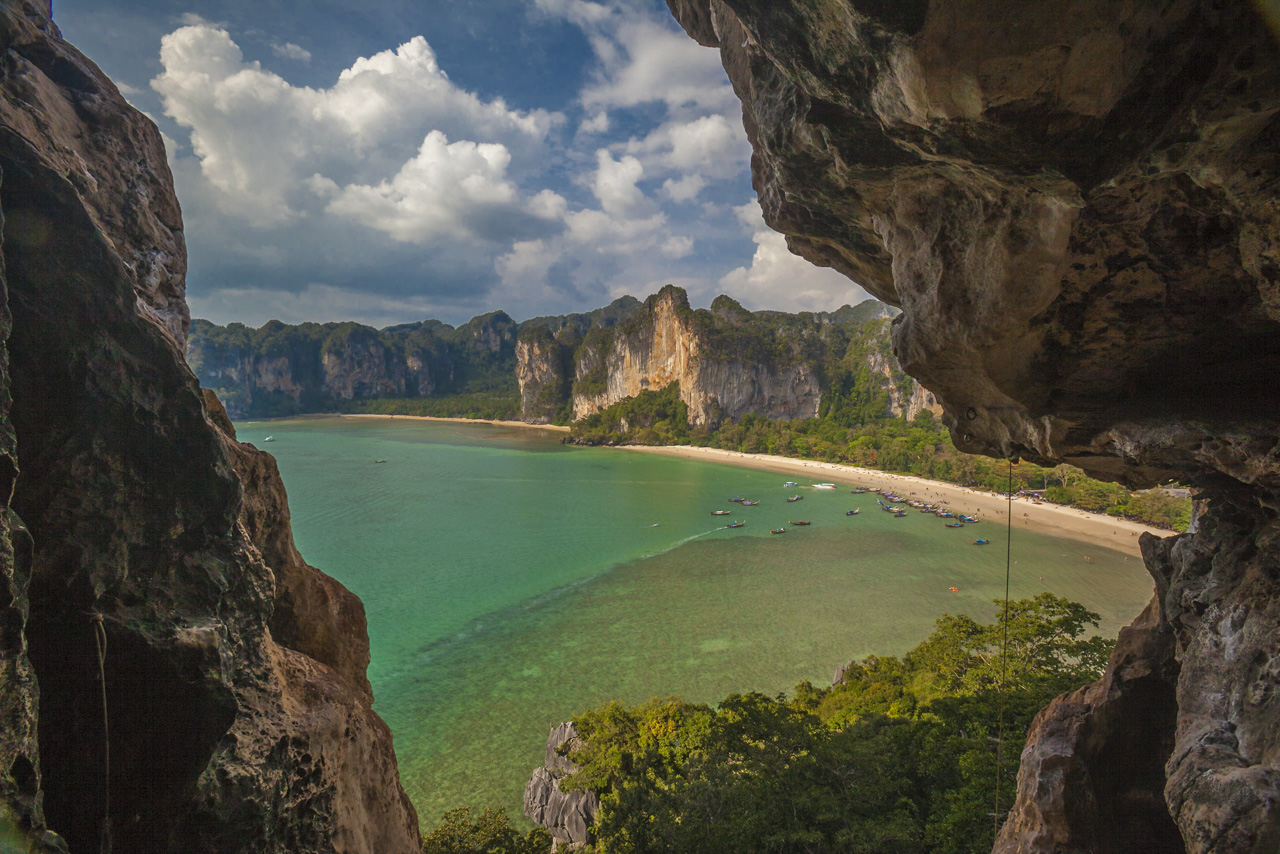 We've talked to many people travelling to Thailand for the first time who tell us their two-week itinerary and we say "Whoa, slow down!"
There is a lot to see in Thailand and even a month isn't enough to take it all in.
If you want to really take in the culture, we recommend going north to Chiang Mai and Chiang Rai.
If you are looking for beach life, head to the South Islands and choose a couple of different destinations.
Enjoy our adventures from these Thai islands:
You can't see all the amazing beaches of Thailand in one trip, but you can enjoy a few.
Most are beautiful, some are busier than others and there are beaches and islands off both coasts.
Our favorite islands of Thailand are:
Koh Lanta
Koh Lipe
Koh Samui
Phuket Island is busy, but it is the biggest and we enjoyed ourselves there too even though there are many tourists, it has some good resorts and you can get away from it all since it is so large.
Railay is attached to the mainland, but it can only be reached by boat, so it feels like an island. It is our favourite place to visit for rock climbing and beautiful beaches.
Phi Phi is breathtaking. It is the epitome of what everyone has seen on travel shows aboutThailand.
15. Go to a Festival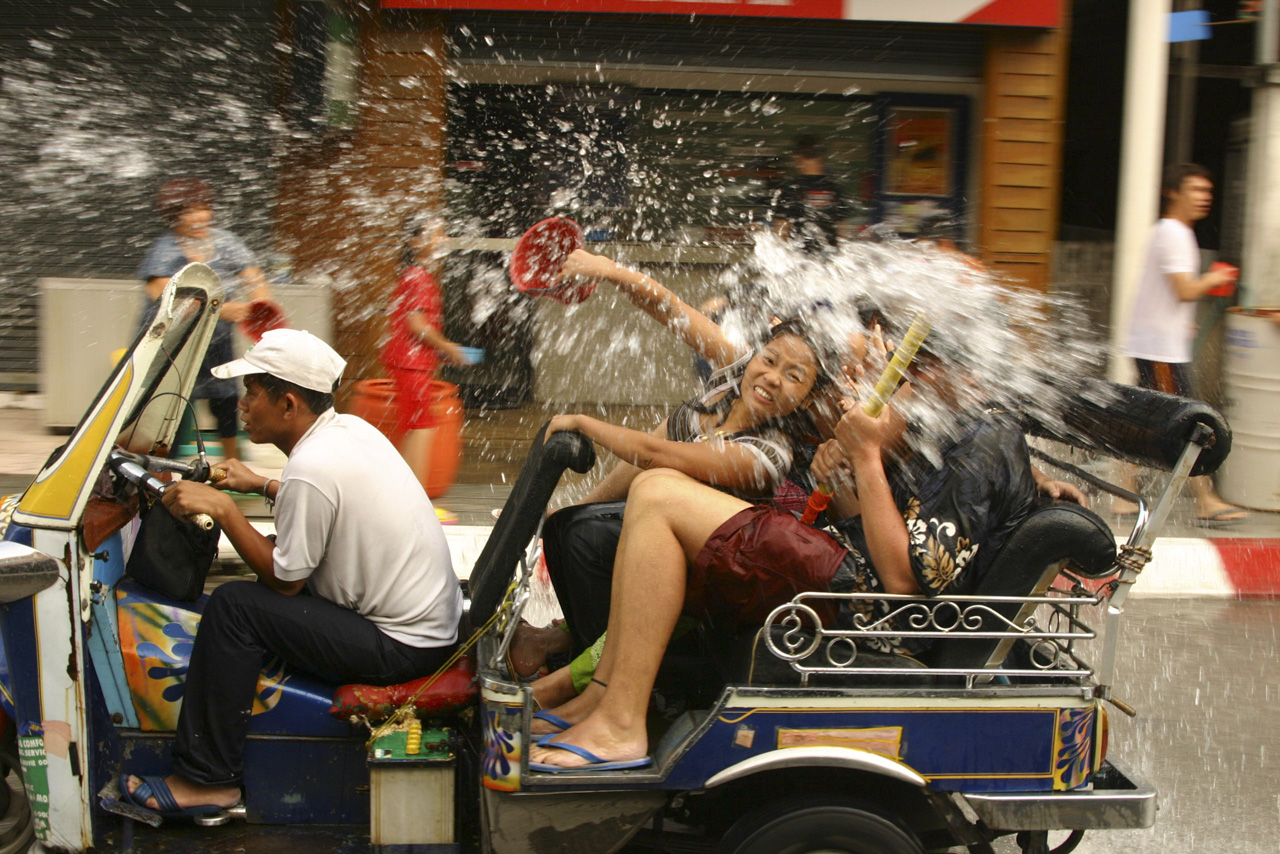 When planning your travels, look into what festivals are happening and be sure to go.
There are several festivals around the country throughout the year, but these are a few to possibly plan your visits around.
Thailand Festivals
Songkran happens in April and is amazing! It's the world's largest water fight. (all over the country)http://happens in November (Chiang Mai)
Loy Krathong – Lantern Festival all around Thailand
Yi Peng Lantern Festival – happens in November (Chiang Mai)
The Vegetarian Festival is in October (Phuket)
Chinese New Year (Jan or Feb)
16. Take Long Tail Boat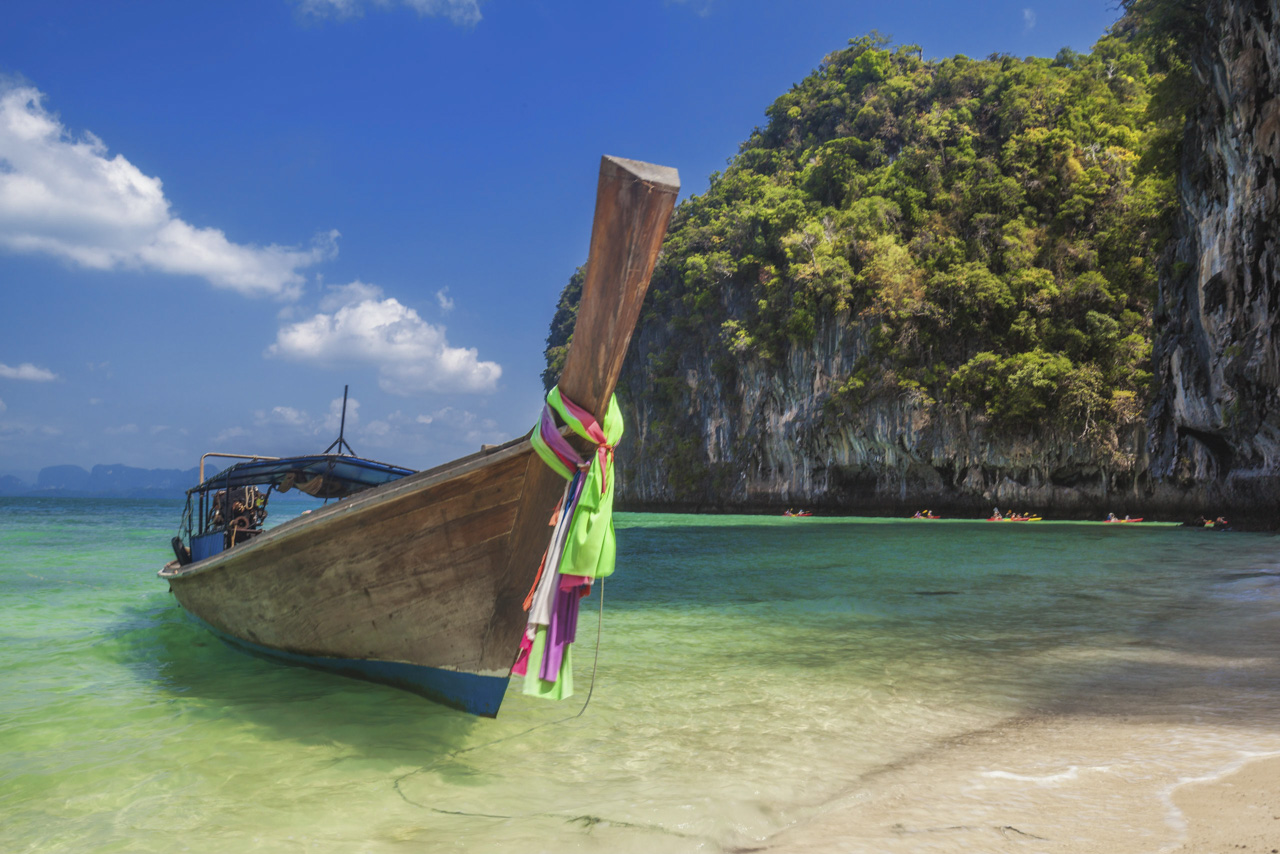 Long Tail Boats are a major way to get around in Thailand, and you'll be missing out if you don't take a ride on one somewhere.
Luckily longtail boats are used in both the North and the South.
17. Watch out for Scams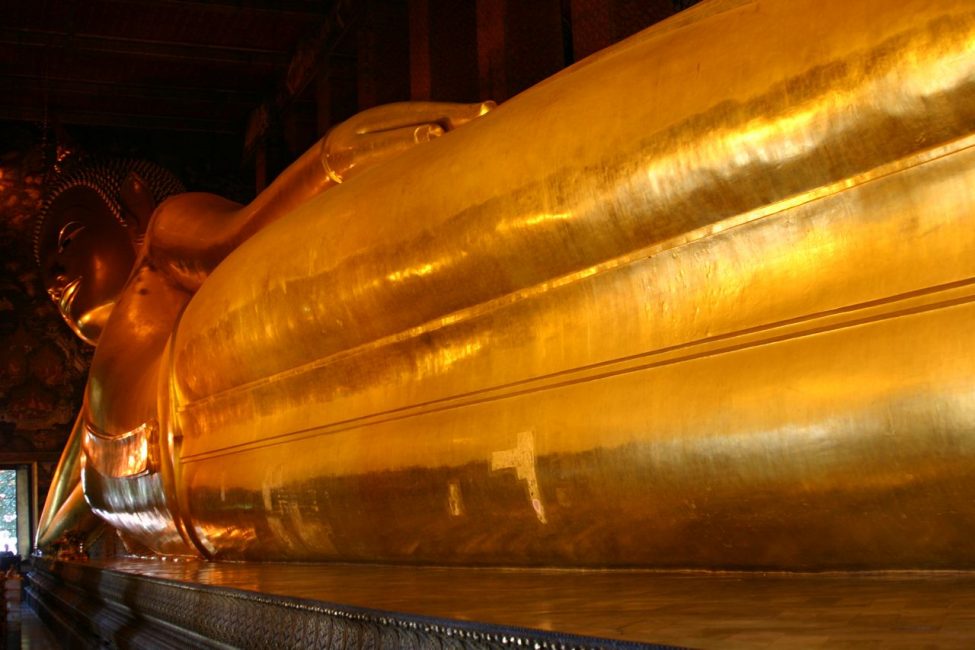 Don't Listen to Anyone that Says "It is closed today" This scam is so common one would think everyone already knows about it. But it's easy to fall for.
When you are about to enter a famous Wat, someone will tell you "it is closed today", but they can bring you to another temple that is just as good. Instead of going to a temple, you'll be stuckgoingn on a wild goose chase in search of jewelry and gems.
When someone tells you a place is closed, go see for yourself instead.
Other Thailand Scams
The fake baht scam – shopkeepers claiming you have paid with a fake note and then they exchange it with an actual fake note while inspecting it.
The Gem Scam – random strangers telling you about bargains for gems until you think it's too good of a deal to pass up. They are good at duping tourists.
See our full list of Travel Scams from Around the World and How to Avoid Them
18. Protect from Mosquitoes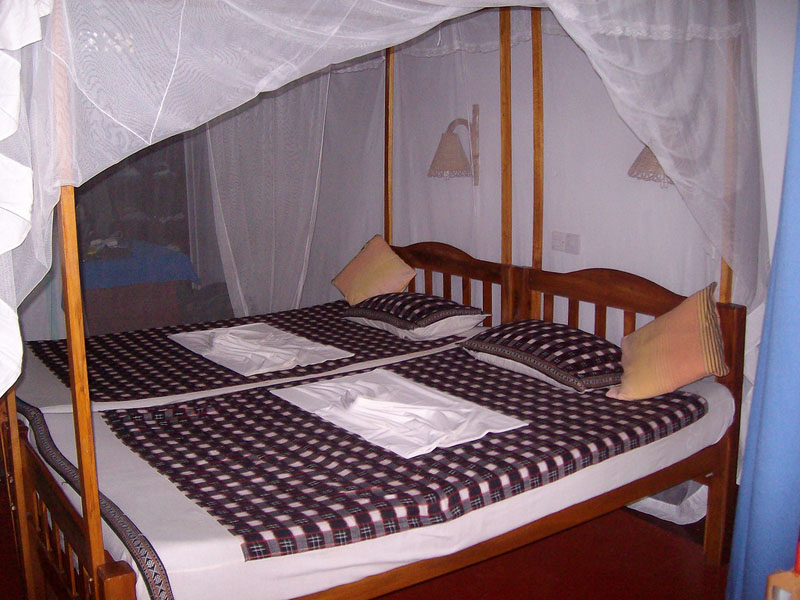 This is not to be taken lightly in Asia.
We know more than one person that has caught Dengue Fever during our travels, so be sure to wear light colored long sleeves and pants, wear insect repellant.
If you are staying in hostels or cheaper guest houses, bring your own mosquito net.
See more at Top 10 Tips for Healthy Travel
19. Pack a SteriPen
It is really important to stay hydrated in Thailand. It is hot and humid and sunstroke is a very real and serious possibility.
You can drink the water is some places, but a lot of times you have to worry about old pipes even if the water is treated.
While bottled water is an option, don't contribute to the growing plastic pollution problem. Instead, pack a refillable water bottle and use a SteriPen to purify your water from the tap.
Most establishments use commercial ice that has been purified so it is often safe in reputable places. If in doubt, ask for no ice and drink out of the can or bottle.
20. Get Your Zen On
Things are a bit slower in South East Asia and you should start letting things slide off your shoulders from the moment you land.
Schedules will most likely be behind, service will be slow, food will come at all different times and things will most likely not go as planned.
So, get into that happy place and go with the flow, you'll have a lot better time and a lot less stress.
Best International Yoga Retreats
21. Do Not Purchase Buddha Statues
They are everywhere and you'll be tempted to bring a Buddha home but to bring a Buddha image out of the country is illegal (unless you have a license) so instead stick to buying elephant statues like the rest of us.
22. Have a Valid Passport
This may seem straightforward, but make sure your passport is valid for at least 6 months before you leave your home country.
Customs may not let you in if it is about to expire in the next few months or weeks.
23. Live the 5 Star Life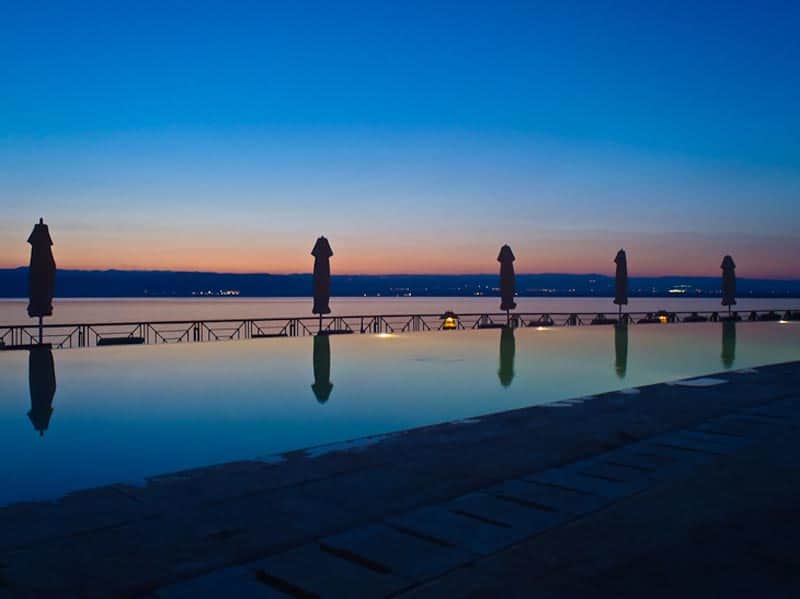 Even if you are on a budget it is worth it to splurge for a night or two on a five-star hotel. Thailand is the place where you'll have the chance to live the five-star life on a mid-range budget.
So go for it, you won't be able to have the same experience downtown New York or in Tahiti, but Thailand has options for beautiful hotels that the regular middle class American/Canadian can afford.
24. Never Touch Anyone's Head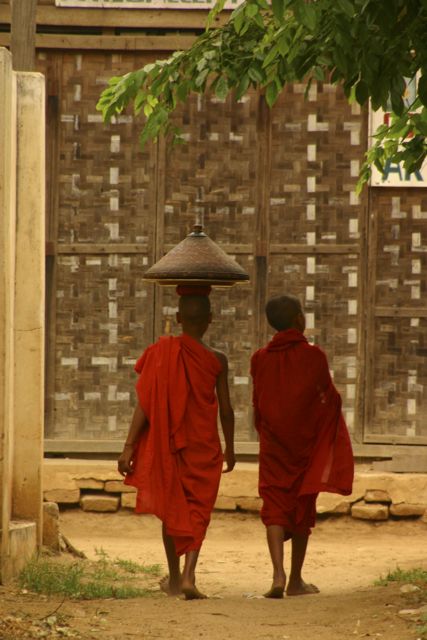 This may seem straightforward, but when I did a quick Google search to see what I missed, I saw this on many other lists.
So, I'm putting it in because I guess some people lack common sense.
I wouldn't touch a stranger's head period, but apparently, tourists need to be reminded not to touch someone's head.
I know people love to give kids a quick pat on the head, but even for children, don't do it.
25. Avoid Petting the Animals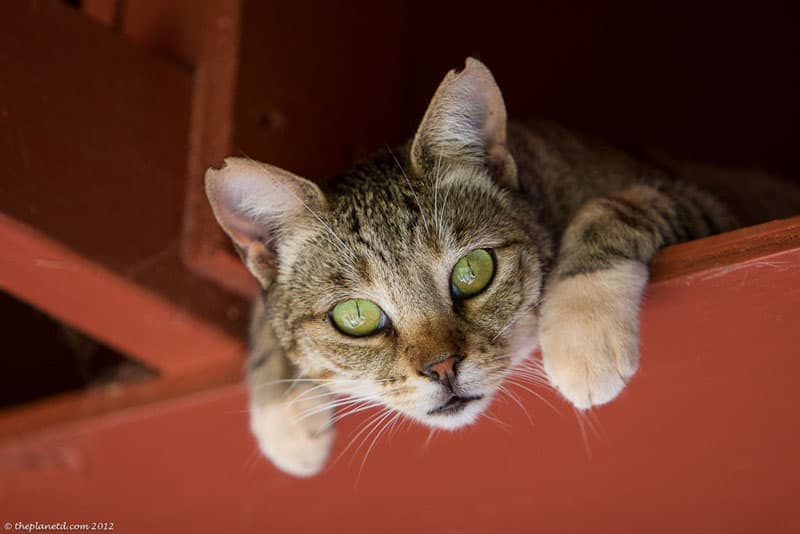 I know how cute they can look, but avoid feeding or petting monkeys, cats, and dogs. My heart always yearns to give stray animals a cuddle, but disease and even rabies are a real possibility.
So as much as you want to let that kitten snuggle in your lap, it is best to give it space.
And don't feed the monkeys, they can become vicious and their scratches and bites carry disease.
26. Have a Massage
If you have never had a massage in your life this is the place to do it. If you love massages and want more, this is the place you can do it!
Massages are cheap in Thailand and you can get a massage anywhere and they are heavenly. We've had cheap massages on the beach and massages in a five-star spa and a Thai massage will work out all the kinks.
27. Full Moon Parties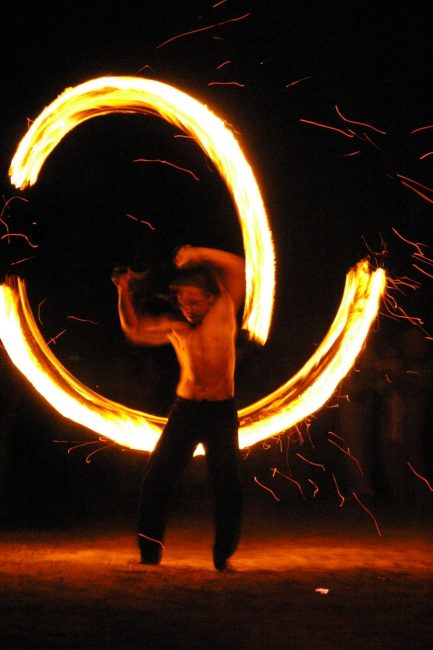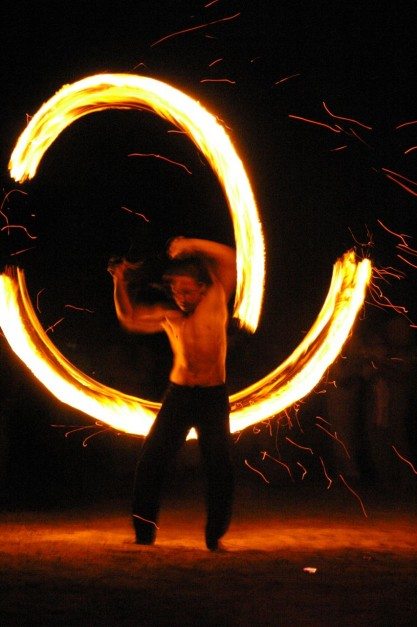 For the ultimate party experience, you might want to go to a Full Moon Party on Koh Phangan.
They've come a long way since our first trip to Thailand in 2000. The full moon party then seemed quite tame compared to today's standards.
Every month, thousands of people head to the islands to celebrate. There's a lot of drugs, drinking and debauchery. Keep your wits about you and you'll be fine, but be careful, things can get out of control.
Be sure to book your hotel in advance, it fills up quickly on Kho Phangan during this time.
28. Pack a Padlock or PacSafe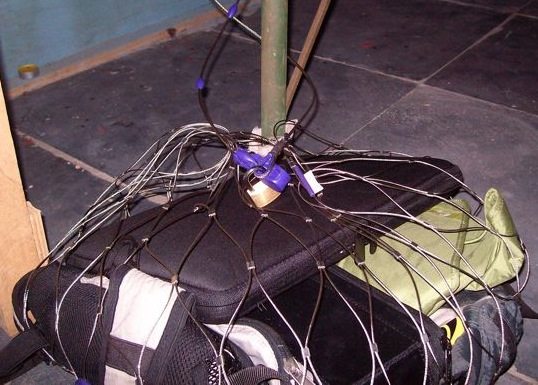 When traveling on a budget in Thailand, we always bring an extra lock and a PacSafe bag protector.
A PacSafe is a steel cage that goes around your backpack to lock up your valuables. It adds extra weight to your load, but if you are staying in dorm rooms or questionable guesthouses, it is good to have peace of mind when you are out.
We just wrap the cage around our packs and our electronics, cash and camera gear
29. Don't Feed the Monkeys
They are cute and adorable, but they are wild animals and can be a nuisance for local businesses.
As tempting as it may be, do not feed the monkeys. They can become aggressive and if you feed wild animals, they lose the ability to fend for themselves.
Leave the monkeys be and let them be wild on their own.
30. Bring Your Own Toilet Paper
In cities and higher-end restaurants and hotels there is toilet paper these days, but when going more off the beaten path, or to markets, you won't find TP in the toilets. Carry your own to be safe.
It's always nice to end on a toilet.
And that is our list of all the Thailand travel tips you'll need to know before you go!
Sure you will need an itinerary and yes, you'll need to plan a budget, but remember, go with the flow in Thailand.
During our first trip to Thailand, we were armed with a hand-drawn map and itinerary from our friend Lana.
It all went out the window the first night when we decided to get out of Bangkok and head for the islands.
We still had her suggestions and recommendations in mind, but the great thing about Thailand is that it is really easy to travel and change plans.
They've had tourism for a very long time and there are many tour companies, bus companies, and travel agents standing by on Khao San Road and the other tourist hot spots to help you out!
Suggested Thailand Tours
7 Days Northern Thailand Highlight 2018 – Chiang Mai
A round up tour by Viator to the highlights of Northern Thailand. 7-day highlight tour stopping at temples of Ayutthaya, Sukhothai, museums in Chiang Rai and important temples in Lambang and Chiang Mai.

5-Night Catamaran Sailing Trip in Southern Thailand
Visit all the main islands Phi Phi, Ko Lanta, Ko Muk, Ko Rok, Ko Ha, Maya Bay, and Ko Racha Yai in a short time. All meals, Snorkelling and fishing equipment provided.
Private 3-day tour in the central Thailand 2018 – Bangkok
Good intro to Thailand. A 3-day tour around Bangkok on a guided tour to the Grand Palace, Wat Pro and Jim Thompson's House. Then go out of the city to Maeklong Railway market, Floating markets and The Greatest Chedi Temple.
Suggested Tour Operators in Thailand
Smiling Albino – Excellent tour company specializing in Thailand that creates personal itineraries. We loved the book they gave us outlining our trip made for us to keep.
John Gray Sea Canoe – Explore the Southern beaches and Hongs with the original John Gray Sea Canoe. Excellent tours and multi-day itineraries.
Get Your Guide – Offers great day tours and multi-day tours all over the world. we have used them often and can recommend their tours with confidence.
Viator – Viator is another excellent tour operator that offers day tours and multi-day trips that we have also used often and can recommend.
Lonely Planet – This is an excellent travel guide book to take with you through your travels in Thailand.
TripAdvisor – Compare and check out hotels as well as find reviews and book on TripAdvisor.
Budget for Thailand
Budget: You can find a number of backpacker hostels in the range of 250-700 baht per night. (($8 – $25 USD) Dorm-styled to private rooms with shared kitchens, lounge areas, free Wi-Fi, and usually great locations.
Mid Range: For mid-range hotels, expect to pay 1,500-2,750 baht ($50 – $80 USD) baht per night and enjoy private rooms, free breakfast, an outdoor pool, a hotel restaurant and bar, a gym, and nearby attractions.
High End: Upscale hotels will range from 3,00-12,000 baht per night ($100 – $300 USD)
The great thing about Thailand is that you can live in luxury on mid-range prices.
But Thailand still has exclusive hotels with the most luxurious going all the way up to 76,500 baht.
Take in the best of Thailand with top-of-the-line hospitality, polished rooms, and suites, infinity pools with flat-screen TVs, beautiful hotel architecture, rooftop pools overlooking the city, multiple dining options, fitness centers, tennis courts, and more.
If you are starting your trip in Bangkok check out our suggestions for where to stay in Bangkok.
Food Budget
Thai cuisine favors rice, noodles, nam pla (fish sauce), vegetables and fruits, seafood or meat, and herbs and spices. Pad Thai is one of the national dishes in Thailand.
Soups and curries, with various combinations, are also popular dishes. Thailand has many street vendors where you can sample great Thailand cuisine.
When out and about, try some mango sticky rice or banana roti (banana pancake).
Budget Travel: Expect to pay 90-150 baht per meal ($3 – $5 USD) in a restaurant
Street food: 30-90 baht ($1- $3 USD) per dish for street food.
High-end restaurants can range to Western prices to 450-600 baht ($15 – $20 USD)
Thailand Phrases – Quick Reference Guide
Tuk-Tuk – Three Wheeler motorcycle that is used as a cheap taxi. Be sure to haggle over prices.
Songthaew – Public transport. A pick up truck that has a covered box where passengers sit.
Thai Greeting – Bow your head and put hands in prayer position and then say "sawadee ka" or "sawadee cup" (for men)
Muay Tai – Is Thai Kickboxing
Khoa San Road – Bangkok's most famous street. A Backpackers hub full of shops, bars, and cheap hotels. It's get's nicer each time we visit with upgrades here and there. It's still a must see for anyone traveling to Thailand.
Wat – A Buddhist monastery or temple
What to Read Before Your Thailand Trip
Pick up your Lonely Planet Travel Guide Book for Thailand – Lonely Planet has Thailand down to a science and they know what they're doing. I still love traveling with "the travel bible"
South East Asia on a Shoestring – The Original Lonely Planet and if you are traveling around more of the continent this is an excellent guide.
The Beach – It's an oldie but a goodie and takes you back to the good old days of traveling to Thailand. Thailand not as rough and tough anymore, but this is a fun read.
Thailand Quick Tips
Thailand power voltage is: 220 V; Plugs A & C
Thailand Currency: is the Thai Baht and is around 30 baht to 1 USD
ATMs can be found everywhere but take out large sums at a time as Thailand banks charge a 150 baht ($5 USD) fee above and beyond your bank's service charges.
SIM Cards are easy to buy at the MBK Centre in Bangkok for your unlocked smartphones. Data is cheap and fast.
If you are travelling for a short time: Pre-order a KnowRoaming SIM Card to use on your travels. PlanetD readers receive 50% off using our code DDSave50: Details here.
When we were last in Thailand, we used KnowRoaming for unlimited data at $3.99 per day.
English is widely spoken in Thailand but it is nice to learn a few Thai phrases before you go.
Where to Stay in Chiang Mai
We loved this luxury hotel overlooking the river. Complete with Infinity pool, traditional rooms and superb breakfast
Check out Availability & Prices
---
We had another amazing stay at The Legend Resort. Boutique hotel with gardens, flower ponds, a minimalist smart design on the Mae Kok River.
Check out Availability & Prices
---
You can never go wrong with the Shangri-la and in Chiang Mai it is your chance to stay in this luxury chain for a reasonable price.
Check out Availability & Prices
When to Travel To Thailand
Thailand mainly has two seasons, wet and dry. It is a tropical country that is hot and humid all year long.
Thailand's high season is November to February. This is when it is the driest but this is also when you'll be swarmed with the most tourists.
Southern Thailand is hot all year long, but has a very wet rainy season: The West Coast of Southern Thailand is wet between April to October. The East Coast is wet from September to December.
June to October is the rainy season and temperatures soar with high humidity.
Northern Thailand's dry season stretches from November to May.
Temperatures are less hot between October and January (and can actually be a little cool in the North) especially in the evening and early morning.
April is the hottest month – hence the reason for Songkran festival (The water festival celebrating Spring)
Travel Insurance
We always have travel insurance when traveling overseas. If you follow our blog, you will know that we have used it more than once.
Anything can happen and it is a small price to pay for peace of mind.
We have several articles on why we think travel insurance is important. You can read about them here:
Have you been to Thailand? What's your best Thailand travel tip? We are always learning about new tips that pop up and we'd love to have you share them below!
Did you enjoy our Thailand Travel Post? Be sure to Pin it for Future Reference.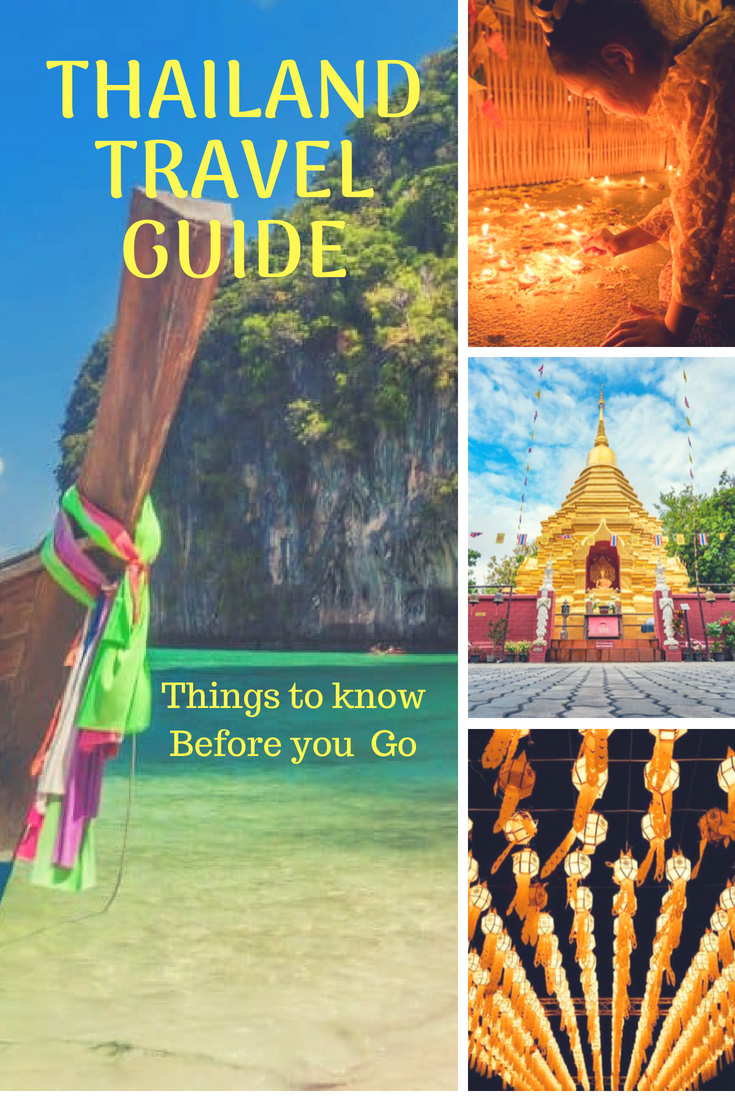 Read More:
The Importance of Responsible Tourism in Thailand
Unique Chiang Mai Attractions that Avoid Elephant Trekking
Where to Stay to do in Bangkok
Featured Image by kod88 from Pixabay
You Might Also Enjoy