When I was younger, I distinctly remember the triumphant return of the fanny pack.
Unlike its predecessors this new style of fanny pack had been re-designed to look "cool" as it rested snuggly on the side of every teenage girl's hip.
The reason I remember this fashion fad is because I still have that Coach knock-off fannypack I bought to look "hip" still hanging in my closet. However, it doesn't help me a lot with my personal travel safety.
Interested in Personal Safety Products? Read more at 9 Anti Theft Devices for Safe and Secure Travel
Personal Safety Products for Travel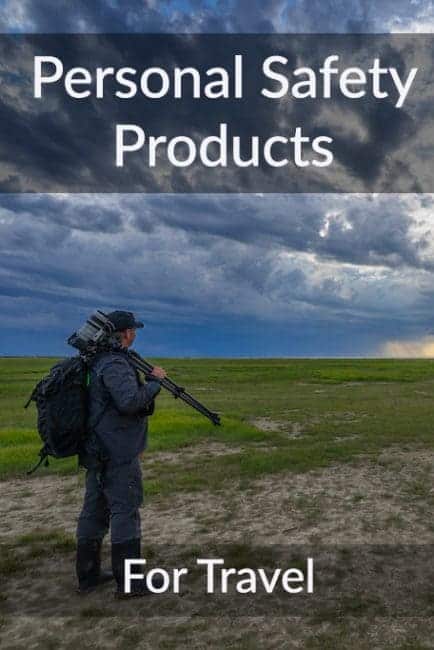 The truth is that even after the fad died (about two months after it started), I frequently used my knock-off fanny pack as a travel accessory.
Before leaving for the airport, I would pack it full with money, my passport and my boarding pass – it was a great place to store all my valuables. In fact, I used it more than my first anti-theft travel accessory, a neck wallet/pouch.
My father bought the pouch when I went on a school trip to Egypt at the age of 17.
I wore it for the first couple of days but the weight of the pouch around my neck quickly became bothersome. I ended up putting it in my backpack instead of wearing it around my neck.
Here are some Personal travel safety products that will help you Travel Safer and keep you from having to wear a fanny pack in public.
Money Belts:
Money belts and neck pouches are just one of the many different types of personal safety products that travelers can research and invest in before they hit the open road.
These products are arguably the most unexciting things that you can pack, yet they will certainly provide you with some peace of mind when you're abroad.
Nevertheless, travelers should always remember that no gadget can take the place of an attentive and ever-vigilant backpacker.
Money than Money Belts for Personal Travel Safety
There are various versions of the money belt but their essential function is to conceal and protect valuables.
It is recommended that individuals place enough money for their daily needs in their backpack and/or purse and should only access their money belt in a private setting, preferably away from prying eyes.
Other than the traditional waist and neck money belts/pouches, other variations include: the bra pouch (a pocket that attaches either to the plunge, side or wing of a woman's bra), anti-theft travel belts with a secret zippered compartment, leg/arm/cross-body wallets and/or the simple hide-away pocket that slips onto your belt and conveniently tucks into the waistband of your pants.
These type of money belts are often pressed up against your skin so if travelers are visiting hotter climates, it would be wise to invest in an item that is moisture-proof with anti-microbial fabric.
Hidden Compartments: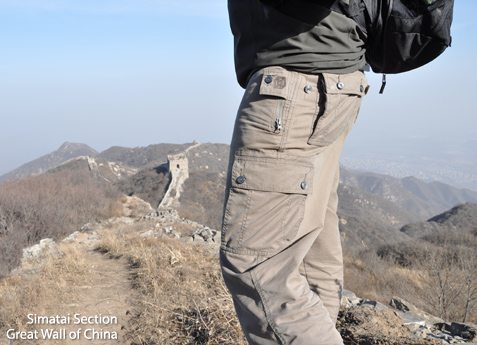 I personally am not a fan of any type of money belt and usually opt for clothing that already comes with zippered and/or hidden pockets.
Nowadays there are a various companies that have started to sell pants, underwear, t-shirts and even scarves that have hidden compartments specifically for storing your valuables when traveling abroad.
Adventure gear companies (like Arc'tryx, Patagonia, Colombia, MEC, etc) are another great option; their jackets and sweaters often have more than one large zippered pocket that would be perfect for your wallet and smart-phone.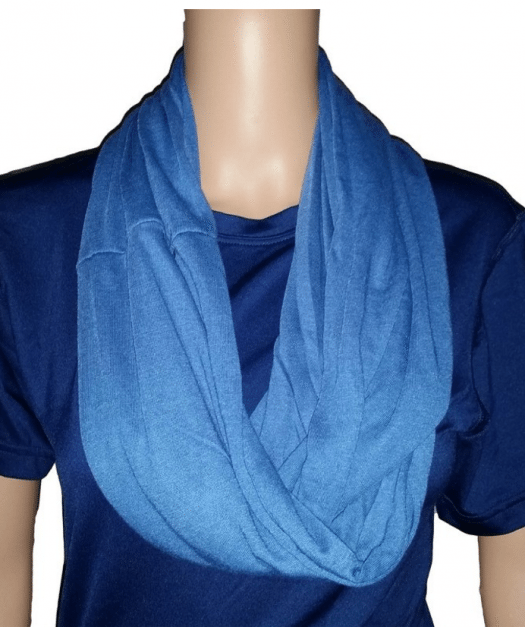 Travel Locks
The travel lock is certainly not the most exciting topic to discuss when talking about your next travel adventure; however it is an incredibly important subject that needs to be properly considered.
The right type of lock can make or break your vacation, simply because it is an item that dissuades sticky fingers from exploring the contents of your luggage.
In short, one lock is not enough; I recommend at least three regular locks, one cable lock and maybe a backpack & bag protector if you are traveling with a heavy duty backpack.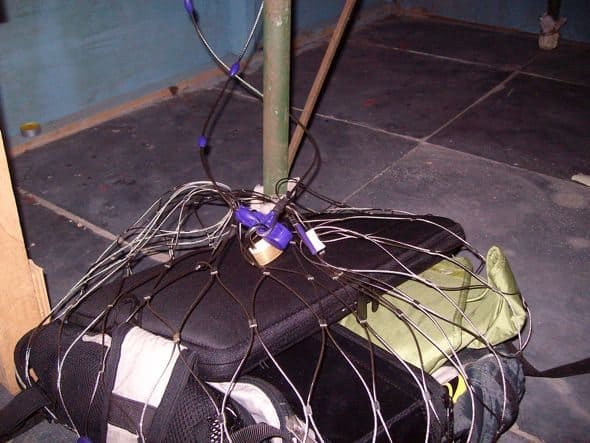 I personally believe that a cable lock should be brought along for added security.
For example, sometimes travelers who arrive early at their hostel must leave their luggage in a shared storage room.
It is so easy to get into these rooms and people are constantly walking in and out, so I always felt uneasy leaving my stuff in hostel storage rooms.
Nowadays, I use my cable lock to securely fasten my baggage to an unmovable object in the room. I also use it once I'm inside the room by fastening my luggage to the bed post.
Another great use for the cable lock is if you are sleeping at an airport or on train / bus – just attach your luggage to something that cannot budge, greatly decreasing the chances of someone pulling a "grab and dash" con while you are asleep or distracted.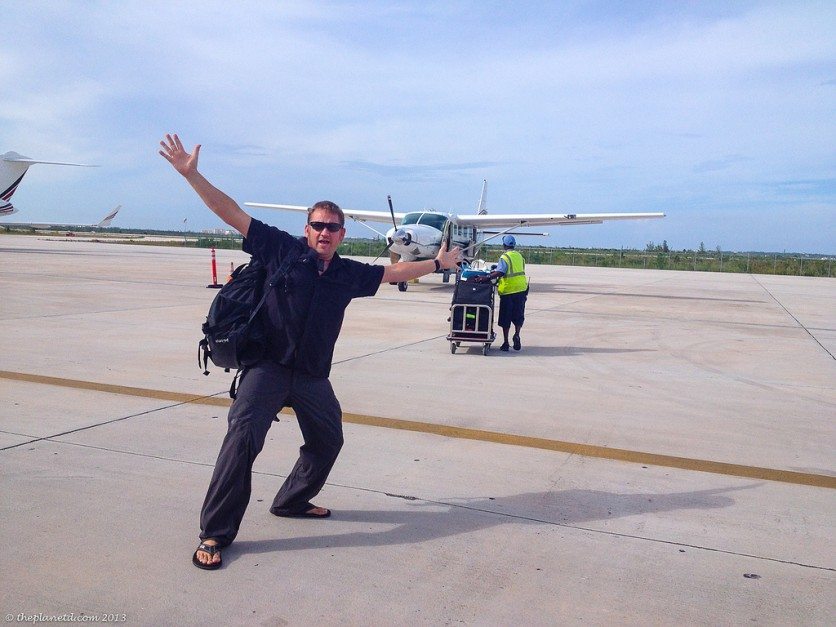 Other cool travel safe gadgets include the portable safe (incredibly handy for securing your smaller valuables – Iphone, cash, passport – in your hotel room, suitcase etc.)
And the Add-A-Lock portable door lock (great for solo travelers staying in single occupancy rooms).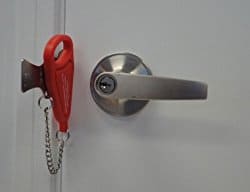 Personal Security Alarms:
As a solo female traveler it might be wise to invest in a personal security alarm.
When activated, through the removal of a metal pin, this lightweight and small gadget emits high pitched noises that compel thieves and attackers to flee.
An alternative to the personal security alarm is the door stop alarm which also emits a loud sound when an unwelcome guest tries to enter the room.
As the door opens it places pressure on a plate on the door stop, thus activating the alarm.
Hidden USB:
It is highly recommended that all travelers make copies of important documents before leaving for their trip such as; passport, travel itinerary, credit cards, divers licence etc.
Photocopies of these documents will make it easier to replace the originals faster in the event that they are lost or stolen.
If you have scanner, scan all the documents and send them to your personal email account or place them on a USB key.
For added security, travelers can invest in USB bracelets and/or necklaces; carrying a USB stick around your neck or wrist means that you'll have all your important documents safely tucked away if you are robbed or mugged.


Anti-theft Backpacks, Purses and Bag Protector – there is a whole range of products out there designed for any type of traveler, but most of these anti-theft items are slash-proof and cut-proof with hidden compartments and locking zippers.
What kind of personal safety items do you bring along with you when you travel?
Read More:
9 Anti Theft Travel Accessories for Safe and Secure Packing
8 Great Organizers for Better Packing
Lessons Learned From Being Mugged Abroad
Common Travel Scams and How to Avoid Them
9 Pacsafe and Anti Theft Accessories for Safe and Secure Travel
SaveSave
SaveSave
You Might Also Enjoy