Travel Gadgets have come a long way since the days of a rubber sink stopper and a set of travel adapters floating around loose in your luggage.
With technology and innovation, there are many travel accessories to make your travels more enjoyable, organized and fun!
Over the years we have tried so many different gadgets. Some good and some bad. What does this mean for you?
This means that we have done the work for you and want to share our results of constant testing.
So get your sticky notes ready, here are the best travel gadgets we're using for 2020~
Cool Gadgets for Travel
Open the tab to go directly to the travel items you are looking for.
There are affiliate links in this post, As an Amazon Associate, we earn from qualifying purchases. We receive affiliate commissions, but it's no extra cost to you!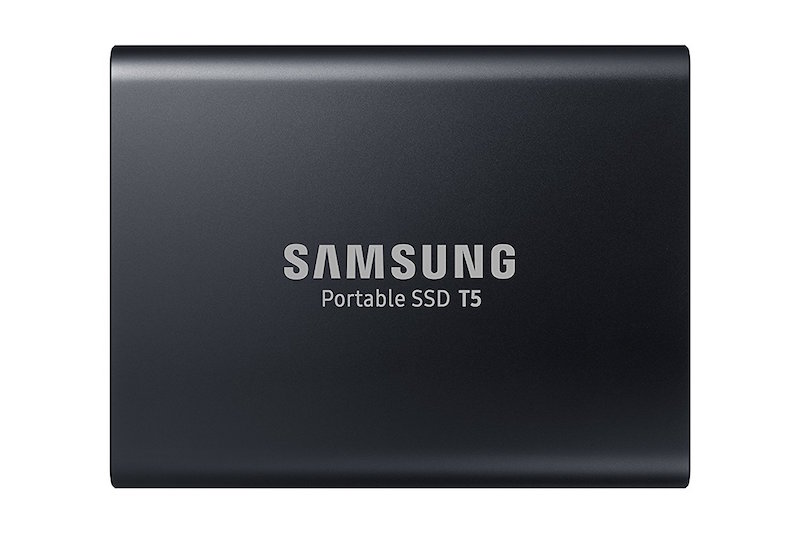 We take a lot of photos and videos when we travel and one tip I can give you is to NEVER erase memory cards until they are backed up on at least 2 devices.
That is the main reason we travel with a portable hard drive. It allows us to reuse our memory cards without worrying about losing our shots.
Between that and the cloud we have two storage devices when we are on the road.
I love the Samsung Portable SSD because it is lightning fast and it is tiny making it perfect for travelers.
Also, the SSD (solid-state drive) makes it very durable, so it can withstand the rigors of travel.
Have you ever made a point of going into a coffee shop or restaurant just to use a plug to charge your smartphone or other travel gadgets?
Well, if you get yourself an external battery charger you won't have to worry about missing calls or updating your Instagram stories during your travels ever again.
With two USB ports, you can charge two devices at once. It even charges iPads, GoPros and Cameras.
Why this one?

Because it is powerful, holds 4 charges and comes with a built-in flashlight.
Looking for more Travel Gear to take with you? Check out our Ultimate Travel Packing List
If you travel a lot, you'll know what a pain it is rummaging through your adapters trying to find the right one for the next country.
That's why Eagle Creek's world plug adapter works great. It's got everything you need in one compact plug.
No more loose pieces of gear getting lost in the hotel room.
Why this one?
Because it is light and compact and also comes with 2 USB outlets.
The Joby Gorilla Pod has changed our travel photography and videos.
With all of the different mounts, we can put our smartphone, camera and GoPro on the flexible tripod and capture time-lapse photography, Steadicam shots (with the iPhone X and GoPro Hero 7) and we can mount it to anything.
When we're walking around town, we don't need to carry a bulky tripod anymore, we just use the Joby.
We've mounted this piece of gear to the front of our ship when cruising in Alaska, it's that durable.
But we still suggest tying it off, we are all about having a double back up of everything for safety, it would suck to lose all that great travel footage by having a tripod fall in the water because of some fluke accident.
We recommend getting the heavier, more sturdy gorilla pod over the light ones as we've had the small cheap ones and they've broken.
Plus, the heavier one lets you mount your DSLR if you want to.
It's a great alternative to a traditional tripod if you want to pack light.
Some Gorilla Pods come with all the mounts, but most likely you will have to buy the accessories to go with it.
Dave and I both use our smartphone mounts for many things. When using the hyperlapse app on our iPhones, it helps a lot to have it sitting on something sturdy and still to minimize movement.
I now walk around with my phone on my mount all the time it's much easier to shoot Instagram stories and videos with my phone mountain than just doing handheld.
Get as durable of one as possible, you don't want your iPhone or smartphone falling out and smashing, so spend the extra money.
I like this one on Amazon because it has a remote control included, that's the next one I'm going to purchase.
You spend a lot of money on your smartphone so why wouldn't you take care of it.
Lifeproof is the best case for your electronics making them waterproof and shock absorbent. Believe me, we have tested it.
If you drop your phone a lot like me or plan on doing water excursions or adventure travel, you'll want this case.
I ruined a phone snowboarding in wet conditions in Whistler, if I would have had this case then, my phone would have been saved.
If you are an Android user they also make them for the Samsung too
Why this one?

We have tested this underwater, in sandstorms, and on mountains and it is the only one that has not failed.

Waterproof, shockproof and easy to use. They don't call it Lifeproof for nothing.
I love going to the beach, but I really hate having sand all over me.
When CGear offered to send us a beach matt to try, I said yes. We don't normally accept gear to try out. We prefer to buy it ourselves, but we had to give this a chance, since I go crazy sitting on a sarong or towel at the beach and get covered in sand.
This matt really does wick away the sand. When the sand is wet, it needs to dry, but once it dries, it falls through the matt giving you a sand-free beach experience.
I was unsure about this one, but it is a really cool little travel gadget. While it doesn't steam your travel clothes, it does make steaming them in the shower of your hotel room easier.
I will admit, one thing I've always had a difficult time with is getting my shirts close enough to the shower to make the steaming work. With SteamClip I can do that as it attaches virtually anywhere and works with any hangers, including the ball hangers that are attached to a trough in a hotel room closet.
For $11.99 (for one) it's worth keeping tucked away in my suitcase.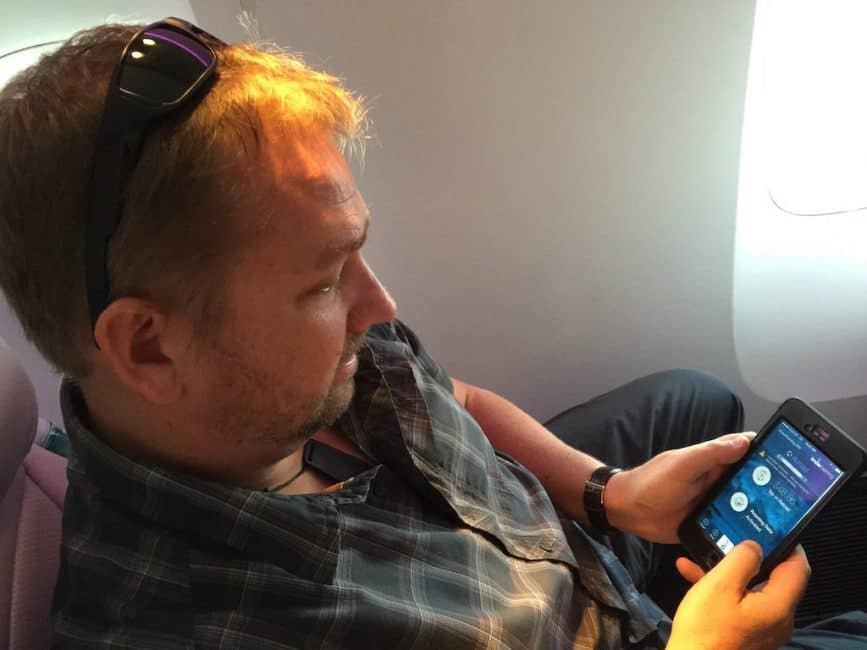 This cool little gadget attaches to your home SIM card and can be activated when traveling.
KnowRoaming is the easiest solution to international data roaming and cell phone usage for only $3.99 per day unlimited data.
It is a micro-sized sticker that you put on your home SIM card. Once you activate it, it is ready to go.
You decide how much money you want to load onto your SIM card for each trip and you can top up anytime.
It never automatically tops up your account, so you never have to worry about spending more than you want.
The KnowRoaming SIM sticker doesn't affect your home cell phone plan and only activates once you land in another country.
Check out our review here and Order your sim sticker here
If you are anything like us, you have a lot of different SD cards.
We don't like to erase anything until our photos and videos are backed up but having memory cards loose in our luggage isn't an option either.
This Aluminum Memory Cardholder goes well with our Apple products (since it is silver) and holds SD and Micro SD Memory cards snug as a bug. This never leaves our camera bag.
We also use it to keep things organized by putting used cards on one side and unused ones on the other.
Why this one?

Most memory card holders are soft and you cards can get damaged. This is a hard case and it stores both types of cards.
Buy it now on Amazon
If you read our blog often, you'll know that we often recommend the Belkin as one of the best travel accessories out there for anyone who hits the road..
The Belkin surge protector not only protects your electronics from power surges, it charges several things at once with 3 outlets and 2 USB ports.
When it comes to gadgets you are looking to take with you traveling I am sure water purification is not something you would think of.
But thanks to advancements in technology we can now carry something like the SteriPen.
This works state of the art water sensor and UV technology to destroy 99.9% of those nasty micro-organisms.
It is run with batteries and can fit in your pocket. What we love about this bit of tech is that it is chemical-free.
It should be noted that it doesn't filter dirt out of the water it just purifies clean running water.
Have you noticed that with all the electronics that we're all carrying, our charging cables are getting all mixed up and tangled?
Thanks to a tip from our pal EarthXplorer, we've solved that problem with Gear Ties.
Now when we pack our iPhone cables, computer cords and camera chargers, we wrap up all the loose ends with gear ties.
They're way better than tape or zip ties because they coil and uncoil with ease and they are colour coded.
Pacsafe Travel Organizer – I carry all our travel documents and credit cards when traveling.
It's a lot to worry about, but lately, my mind is resting a bit. I am loving my new travel organizer. It easily holds all my credit cards and travel rewards cards as well as both our passports and money. This organizer transforms into a clutch for nights out too.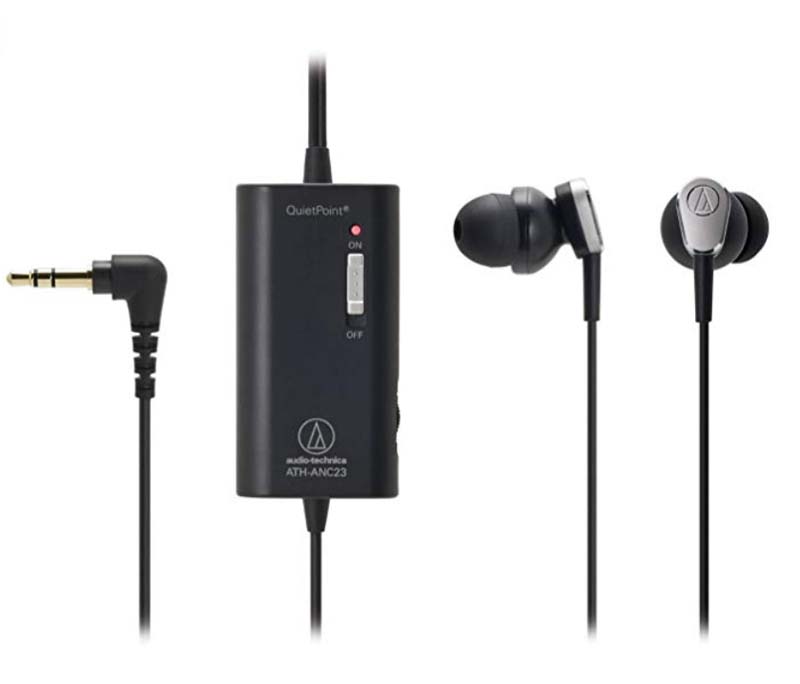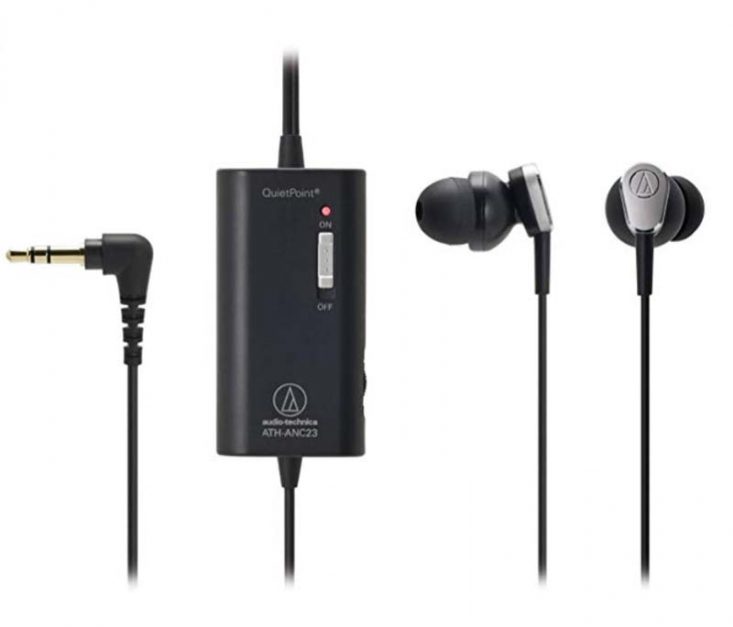 I love noise-canceling earbuds. I have no idea where I got my Audio Technica Noise Cancelling earbuds. I think they were in a goodie bag from some event. But I am glad I did!
I really didn't think noise-canceling earbuds would make that much of a difference but they do!
I use a rechargeable AAA battery and when I turn the QuietPoint on, it erases all background noise. When I have it on, I can hear the ambient noise around me.
I use my earbuds on planes to keep the noise out and even when sleeping, I keep them in with nothing playing.
I find they work better than earplugs.
If you really want to invest in a good set of earbuds and are a sound lover, get the AirPods Pro by Apple. They are wireless, can you can turn off the ambient sound just like the Audio Technica. You must go for the pro over regular earbuds, because the of the formable seal to your ear.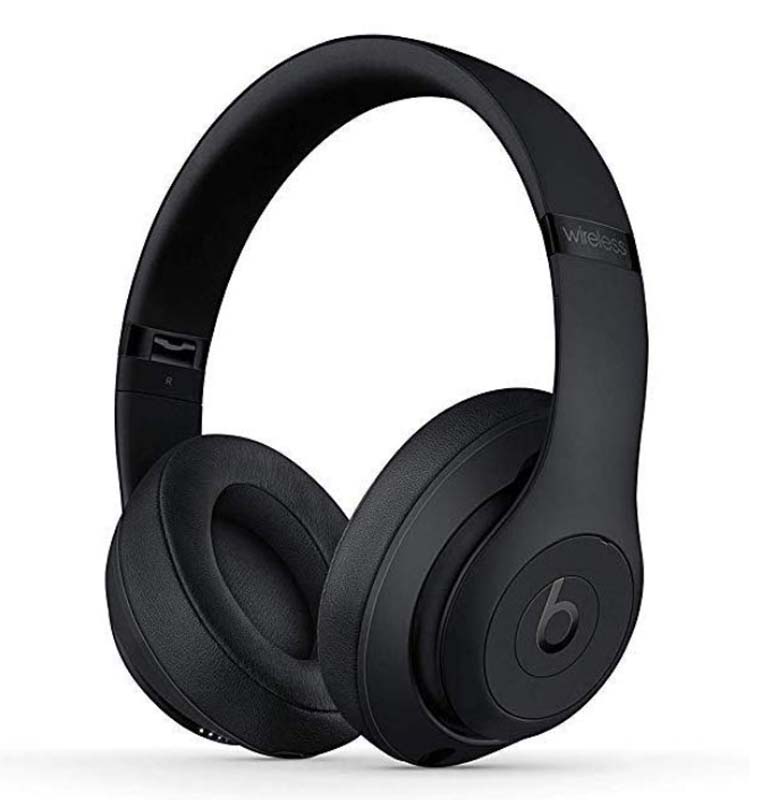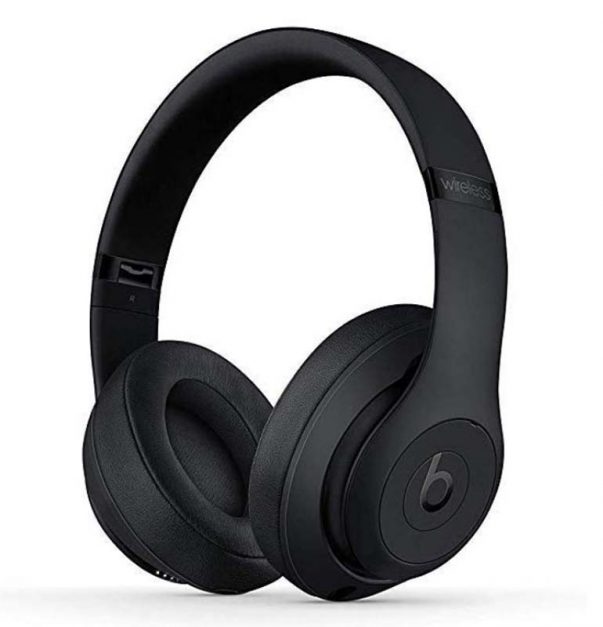 Dave enjoys earphones better than earbuds and he swears by his Beats Wireless noise-canceling headphones.
The extended battery life lets Dave listen to his tunes on long international flights without having to recharge.
When you are not used to hot and humid weather, this fan comes in handy.
I have found it to be a lifesaver on buses without airconditioning or when I feel like I am overheating and need a quick cool down in hot climates.
These cool fans plug into our charging port on our iPhone and immediately turn on giving me a cool breeze.
We always carry dry bags with us when traveling to take with us on a day of adventure, but these are a good addition for storage.
These great resealable bags are perfect for putting our cell phones inside to keep dry but they are also good for keeping electronics safe from humidity.
We've had electronics fail in humidity and these bags keep out not only humidity and water, but dust too.
And a cool bonus is that touch screens work through the aLOKSAK bag.
We've even seen people use these to wash their laundry.
We are still fans of headlamps even with built in flashlights in our cell phones and power banks.
Why?
Becuase with headlamps we are completely hands free. Plus, the light beams are stronger and we often use them for night sky photography to get that perfect beam in the air or to paint light in a night scene.
We like this Black Diamond model because it is rechargeable. We use three AAA rechargeable batteries that can be charged in our headlamp with a USB charger.
The GoPro is our favorite adventure camera.
The GoPro Hero 8 just came out, but we are not in a hurry to buy it as we love our Hero 7.
We have been using Gopro's since the beginning and find they are indispensable for adventure travel.
The Hero 7 and 8 are amazing for stabilization. So amazing that we have tossed our gimble and Osmo and use it for Steadicam shots.
If you are looking to upgrade from the Hero 6 or less, jump to the Hero 8, but if you have a 7 I don't think there is a reason to upgrade.
However, we probably will soon as we love the idea of a flip-out screen and that's an option with the 8.
You can shoot photos, use it for time-lapses and it shoots in 4k.
It's perfect for anything you need to shoot hands free by using GoPro accessories like the car mounts, helmet mounts or wrist mounts.
We've taken our GoPro on every water adventure you can think of from scuba and snorkeling to jet boats, kayaks, and whitewater rafting.
It is a true adventure camera.
Want to know what Travel Photography Gear we Carry? Check out The Complete Travel Photography Gear Guide
DJI Mavic Pro Drone – This is the ultimate gadget that brings your travel videos to a whole new level.
It's an excellent way to get a different perspective and point of view for all your travels.
Imagine being on vacation and taking an overhead view of your resort or having a drone follow along as you paddle down a river.
Or what about setting a drone off in the air to photograph the magnificent landscape of the destination you are visiting.
The possibilities are endless. Just make sure to obey the law and learn how to fly it properly before putting it to the test in your travels.
We were starting to get frustrated with Apple not bringing their cameras up to par with other smartphones like the Huawei P30 Pro.
But Apple came through and if you want to travel without a DSLR, this is a great option.
With three lenses you now have the power to shoot wide landscapes and telephoto.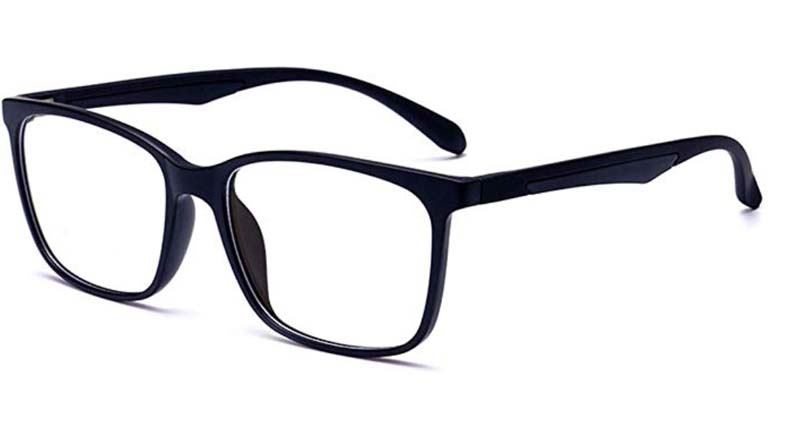 I don't know about you, but when I am traveling, I'm on my phone a lot.
Be it watching movies or binging TV series on the plane or on a bus, checking Google Maps for directions or booking hotels and flights, my nose is always in a phone.
Plus, we watch movies in our hotel room on our computers. Blue light is terrible for the eyes, so I even though I had Lasik done on my eyes, I always wear blue blocking glasses when working on my computer or spending long amounts of time on my phone.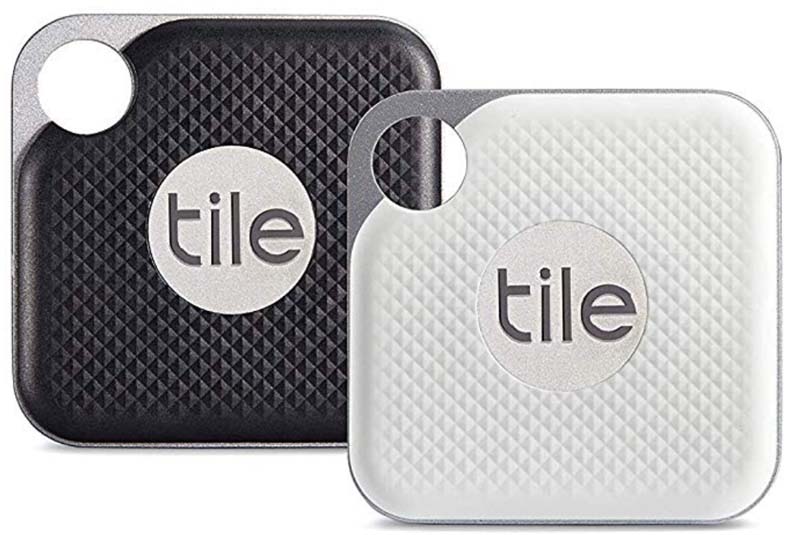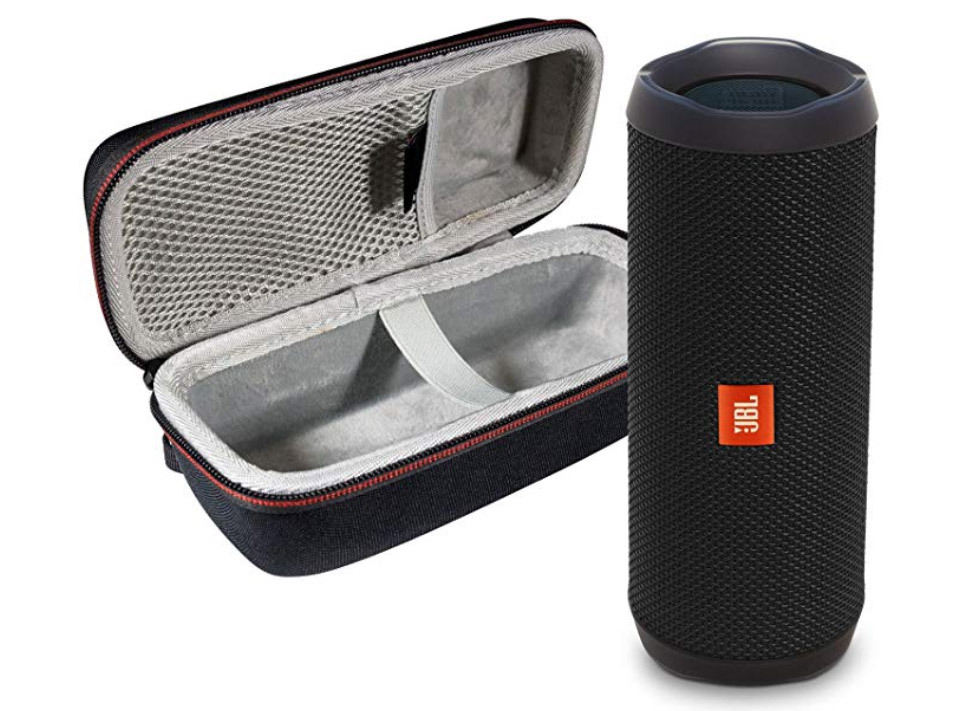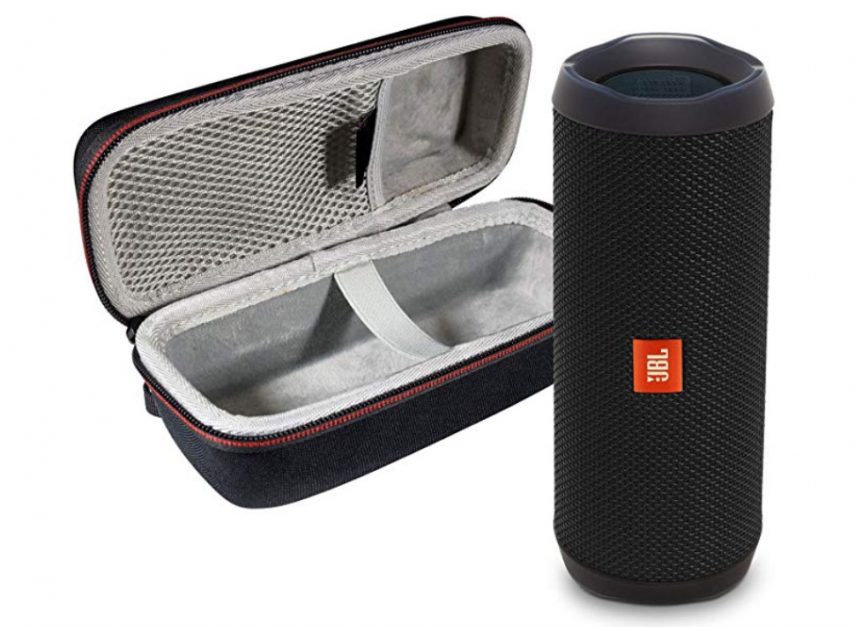 I've never been a fan of travelers distracting other people with their music. Heck, I've never been a fan of people playing their videos and music out loud on the subway or in the coffee shop.
But I am a fan of having quiet music playing in our hotel or apartment when we're traveling.
We don't always eat out or go to the bar each evening when we are on vacation and sometimes we say in while enjoying a bottle of wine and some bread and cheese.
Or we can have our music softly playing when in the park.
As a couple, it's nice to enjoy listening to music together and blue tooth speakers have helped set the tone better than just listening to music through our iPhone or laptop speakers.
What I like about the JBL Flip is that ts is affordable and has good sound quality for a portable blue tooth speaker. Plus it comes with a protective travel case.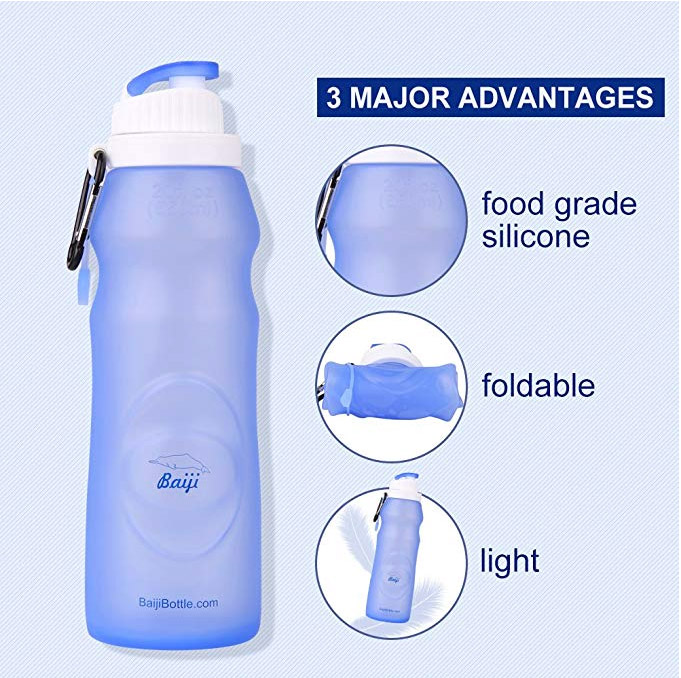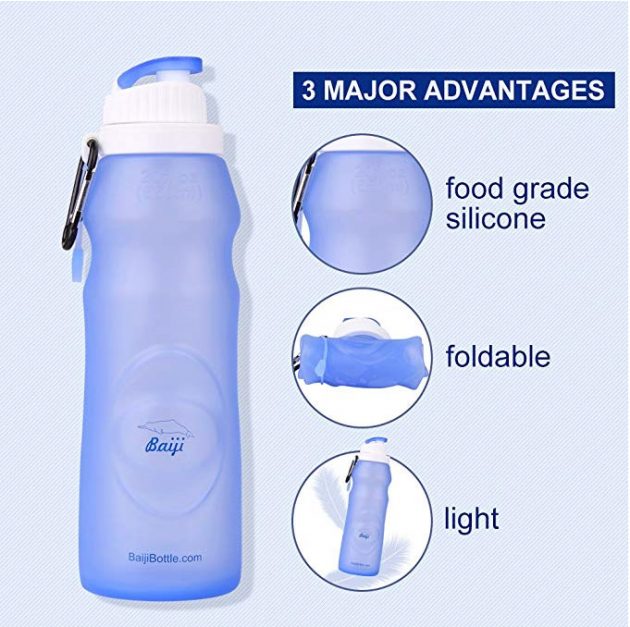 We're all about saving space, and while we used to carry a stainless steel hard water bottle, we've switched to the Collapsible to save space.
It's a great alternative to traditional water bottles.
We like this silicon water bottle because it is lightweight and bendy. Plus, a portion of profits go to Dolphin Rescue so how can you go wrong with that?
We initially got the Ekster Smart Wallet for its tracking capabilities. We lost a credit card in Germany this summer and decided we have to get more organized.
With its unique ejection button, we can now keep all our bank and credit cards (even hotel keys) in a compact wallet and then eject what we need to use in a staggered way to see them all.
With RFID protection and GPS tracking its the safest wallet your man will ever need.
Plus the elegant leather design is something he will love.
Enjoy our YouTube Video explaining our Favourite Travel Gadgets.
There are a lot of travel gadgets out there that are a fad or look cool online, but the gear we list above is the gear we use and know what works.
---
Do you have a favorite travel gadget that you can recommend? Let us know in the comments, we are always looking for more cool travel accessories to try out.
Read More:
Best Travel Gear – Unique Ideas for Smart Packing
The Complete Travel Photography Gear Guide
27 Best Travel Tips from 16 Years of Traveling
Disclosure: There are some affiliate links in the post above, but these are all products we highly recommend. We won't put anything on this page that we haven't verified and/or personally used.