Saint John New Brunswick just might be the most underrated destination in Canada. But during our two visits, we found plenty of things to do in Saint John, that will completely surprise you.
Saint John, NB is one of Canada's oldest cities dating back to 1604. Discovered by Samuel de Champlain, it became a major hub due to its inviting harbour.
The city is having a renaissance with Millenials opening businesses and artists setting up shop. If you are planning an East Coast Road trip, be sure to put Saint John New Brunswick on your list. If you are not planning a road trip, that's okay, Saint John has enough to see on its own!
These are the tops sites in Saint John and the best day trips from the city.
What to do in Saint John, New Brunswick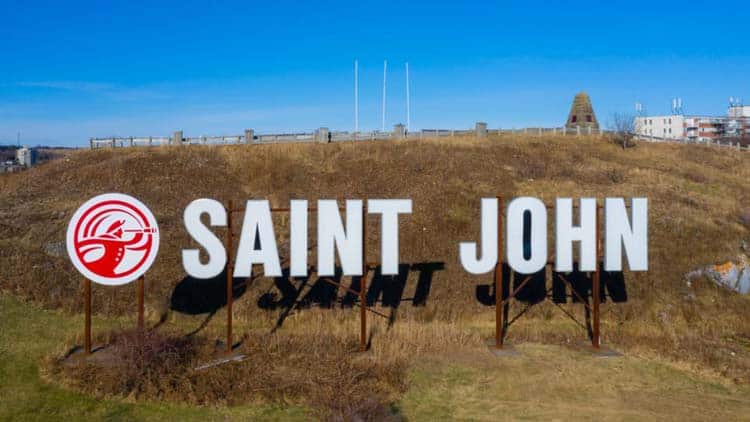 Saint John NB, is a must-stop on any east coast road trip in Canada.
We didn't know much about Saint John, New Brunswick before visiting the city.
My sister Teresa was always a fan of New Brunswick, but I always wanted to go somewhere more exciting.
We didn't love New Brunswick right away, but once we when settled in Saint John, we quickly learned that this part of Canada's East Coat has a very cool urban vibe that is close to several natural wonders of the world.
It made New Brunswick lovers out of us!
Things to do in Saint John New Brunswick
While the rugged coast of New Brunswick is a major draw road tripper, there are plenty of things to do in Saint John located in the heart of the city.
We suggest spending at least two nights to take in the energy of the town and to explore the nightlife.
1. Reversing Falls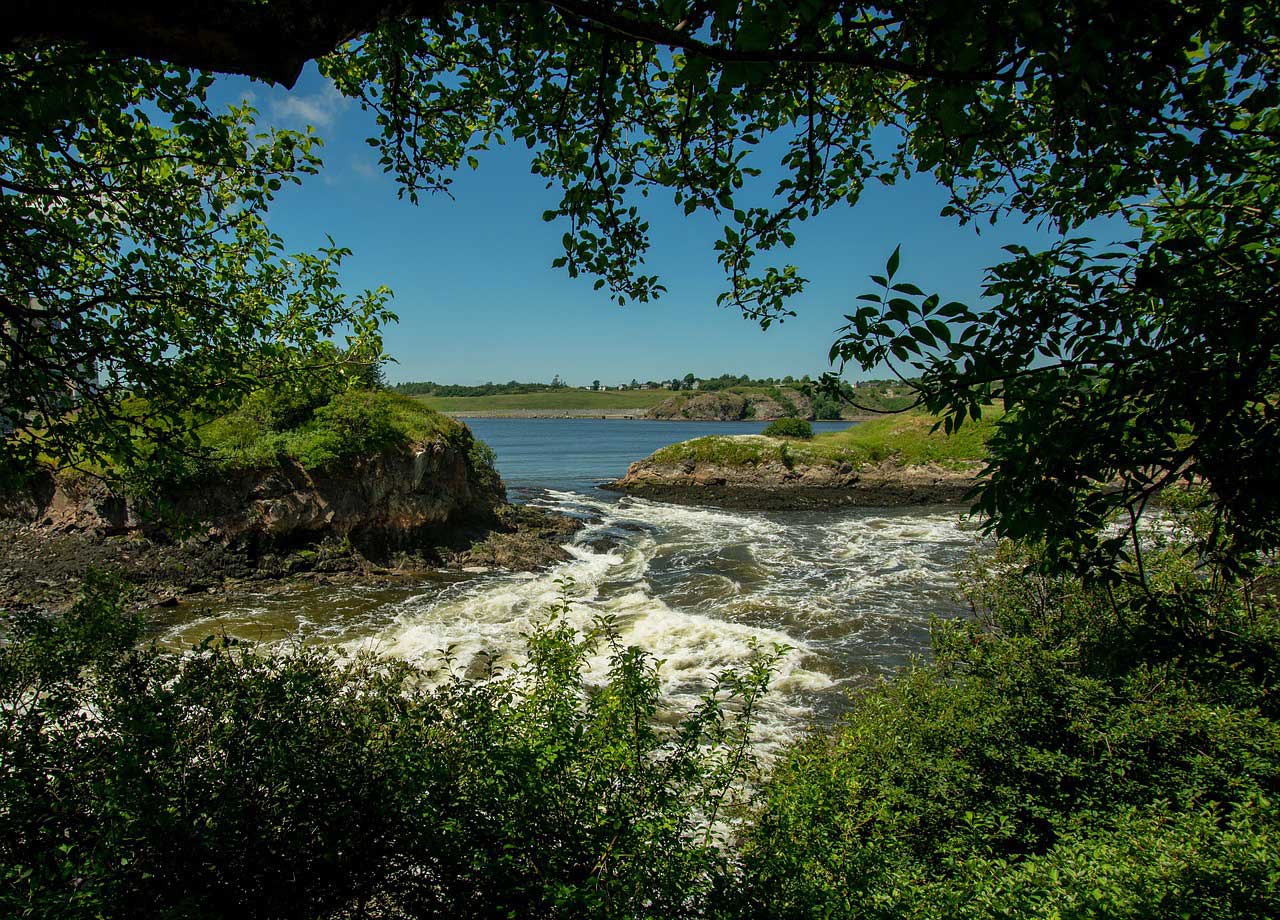 The Reversing Falls of Saint John is probably the most overrated attraction in the city, but the science behind it is interesting.
Saint John itself s located on the Bay of Fundy creating a unique phenomenon as the Bay of Fundy's high tide collides with the Saint John River.
As the tides rise, it overpowers the river reversing the flow.
It's a cool thing to see the river flowing one way and then smashing against the tide creating rapids and whirlpools.
2. Market Square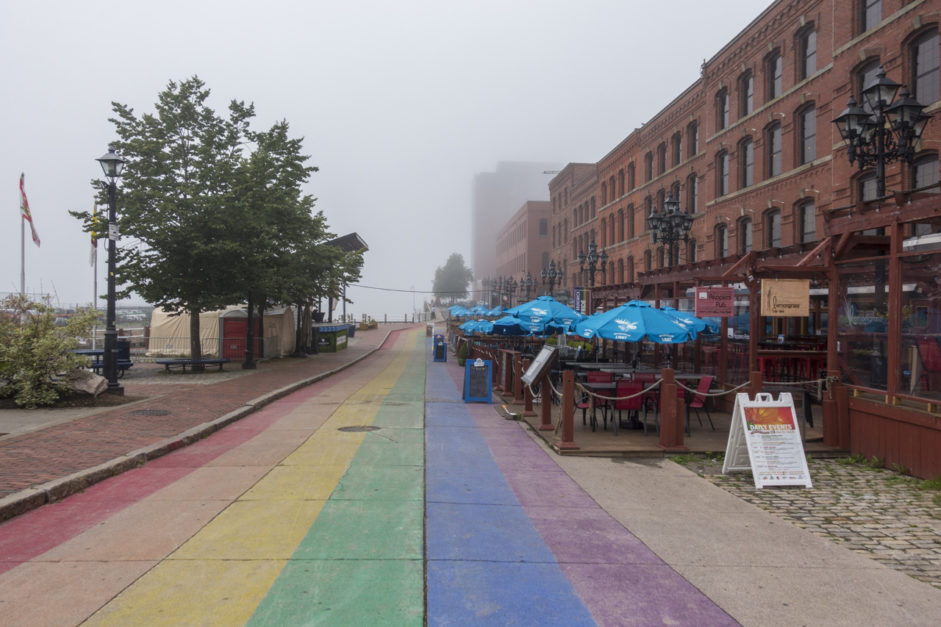 This cool street has kept its historic feel with eateries and bars inside building facades dating back to the 1800s.
It has that old world charm with a hip modern vibe.
Stroll along North Market Wharf's waterfront boardwalk where you'll happen upon festivals and music events on the outdoor stage.
Pop into a pub or restaurant and do some shopping.
The New Brunswick Museum is also located at Market Square. It's Canada's oldest continuous running museum!
3. Historic Imperial Theatre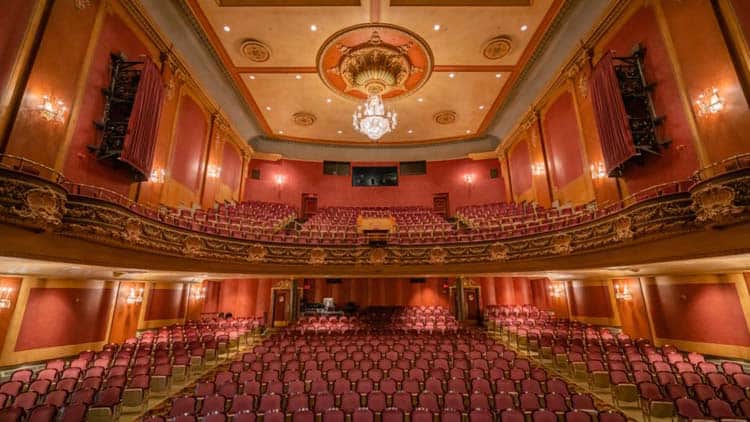 The Imperial Theatre is a gorgeous historic theatre with a connection to Hollywood. Louis B. Meyer grew up in Saint John and mentored a local businessman by the name of Walter Golding.
Golding opened the vaudeville theatre attracting the likes of Ethel Barrymore and Harry Houdini.
It has recently been renovated and the historic decor will knock you off yoru feet. You can take a tour of the theatre, or see a show!
4. Grannan and Germain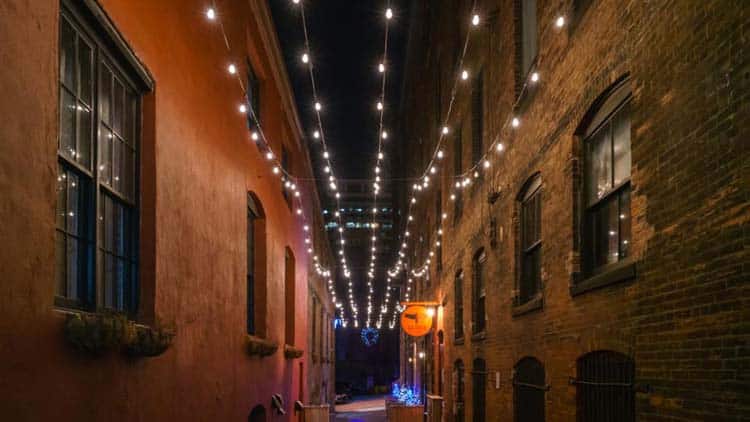 This is the coolest corner in Saint John. Here you'll find quirky shops, artist galleries and plenty of choices for food.
5. Kings Square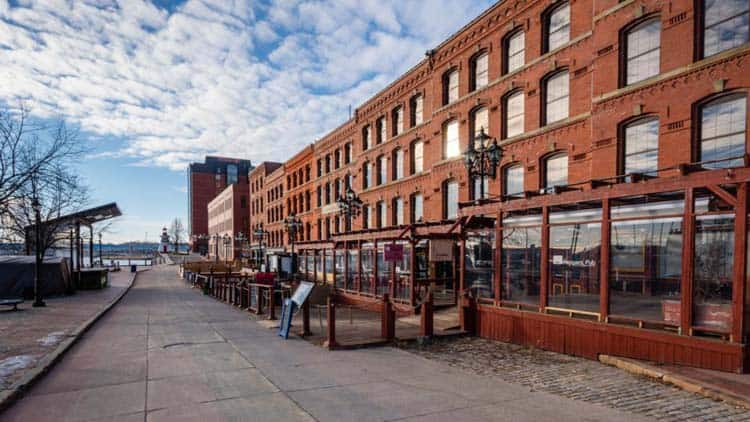 Grab some bread and cheese at the lovely indoor City Market and have a picnic in Kings Square.
Here you'll see the loyalist cemetery and picturesque gardens.
6. Downtown Art Galleries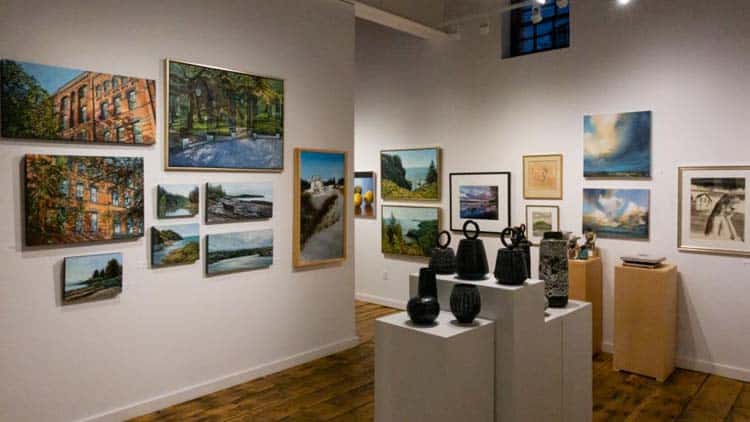 There are plenty of artists that have set up shop in Saint John and you can take a gallery tour to see them all.
The people of Saint John are welcoming and will happily invite you in for a chat to talk about the artists and art of display.
7. Cape Spencer Lighthouse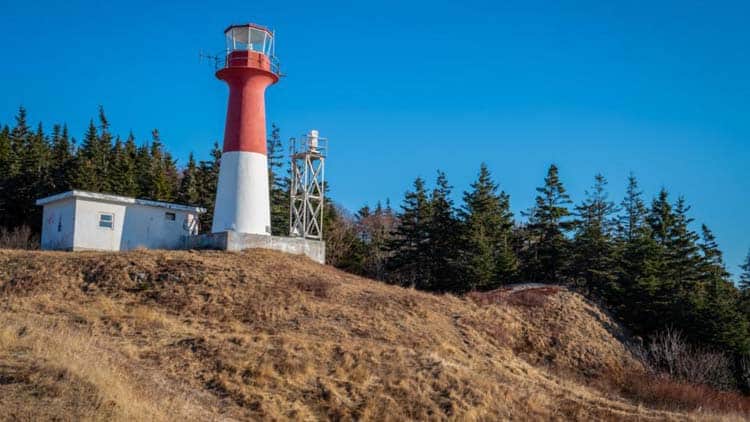 Just a short drive out of the city is the Cape Spencer Lighthouse.
The lighthouse itself isn't spectacular, but the view is phenomenal.
High cliffs overlook the Bay of Fundy with the lighthouse standing proud on a steep hill reaching 200 feet above the bay.
8. Sunset at Fort Howe
The best place in Saint John for sunset is Fort Howe.
Climb to the top of the hill and watch the sun go down over the city with the Trinity Church Steeple front and centre.
9. Barbour's General Store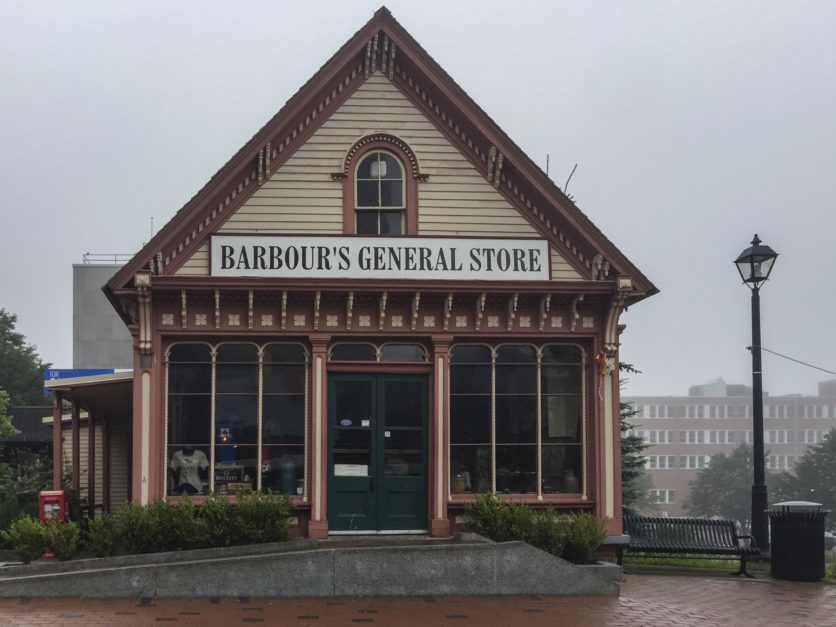 Barbour's General Store is a very cool museum and shops that dates back to the 1800s.
It was originally built in Northern New Brunswick and brought to Saint John in 29167.
The Saint John visitor's centre is located inside where you can book tours and pick up information on the area.
10. Historic Walks of Saint John New Brunswick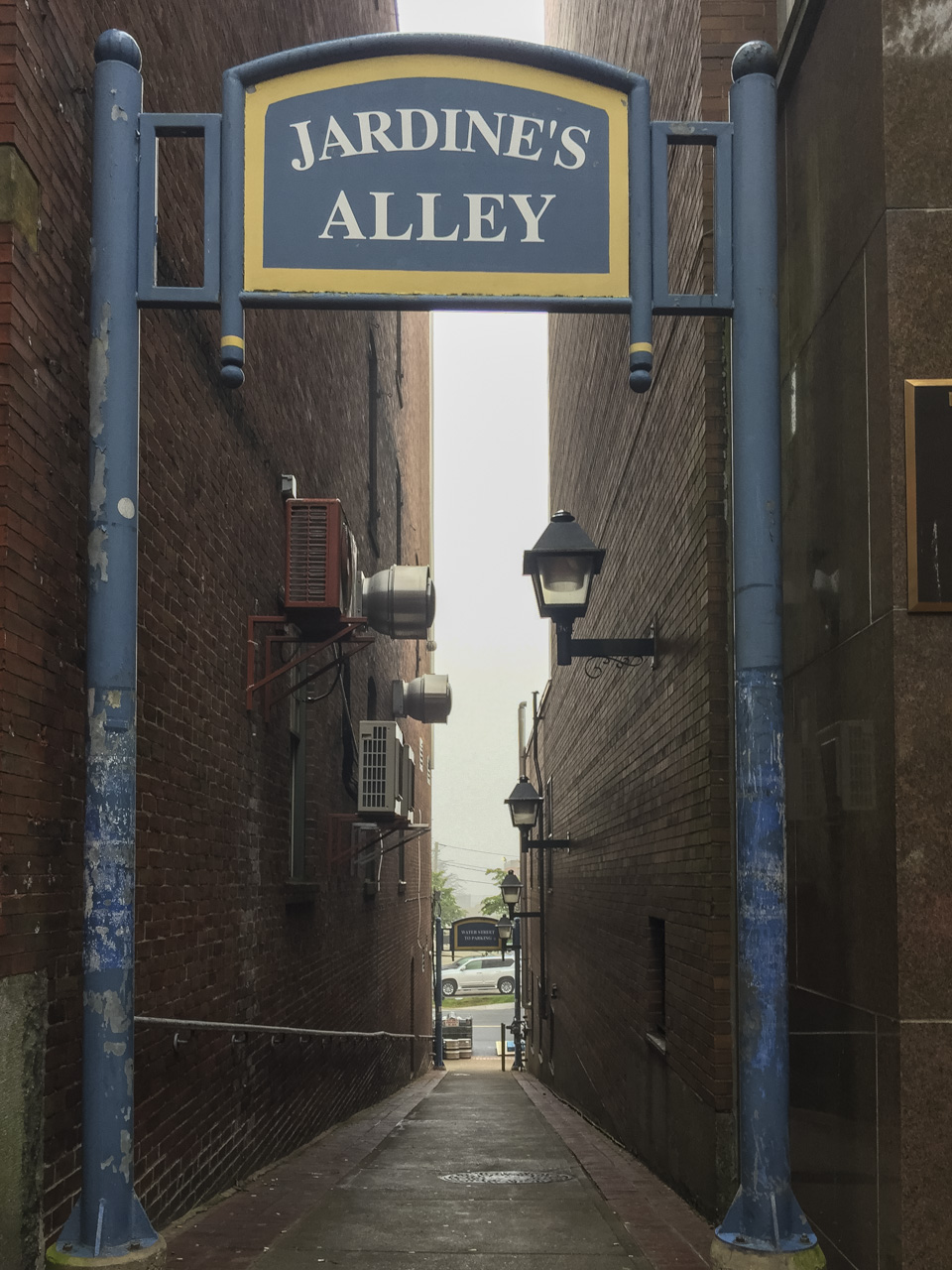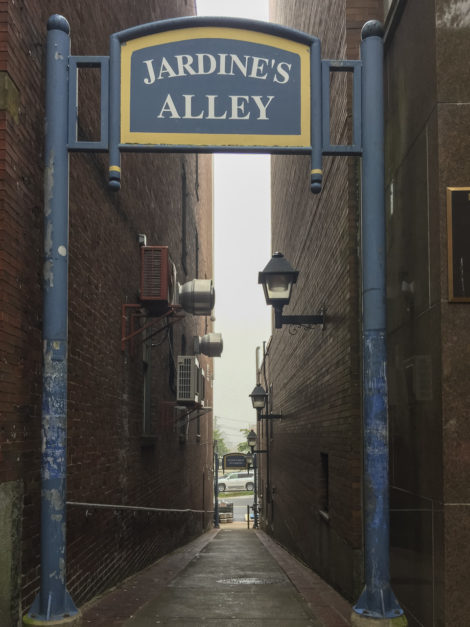 Saint John is Canada oldest city and the only city located on the Bay of Fundy.
It is filled with history from the early settlers and a fascinating maritime past.
It is worth taking one of its historic walks to learn more about a city that dates back to 1604 when Samuel de Champlain proclaimed the name St. John.
It was another 25 years before a trading post was built here.
The area saw many historic events including the American Revolution where 14,000 Loyalists settled along the St. John River.
Today you can trace that history along the Loyalist Trail, Victorian Stroll, and Prince William Walk.
Each self-guided walking tour takes about 1.5 hours and is an interesting way to explore the architecture and streets of Saint John.
11. City Market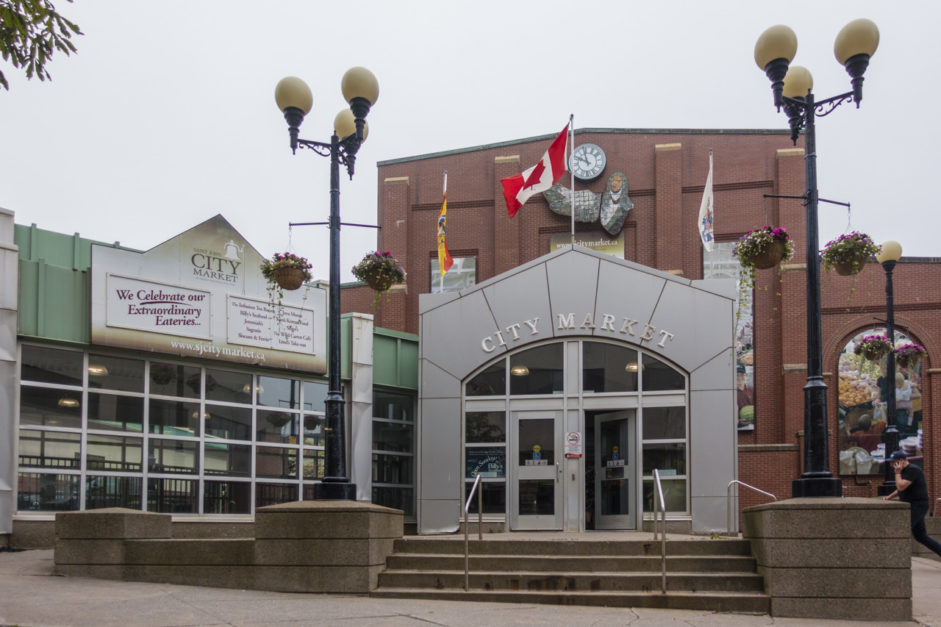 City market is an indoor market in downtown Saint John and it is perfect to stroll through to buy some snacks for your road trip or for a picnic in the park.
12. Kings Square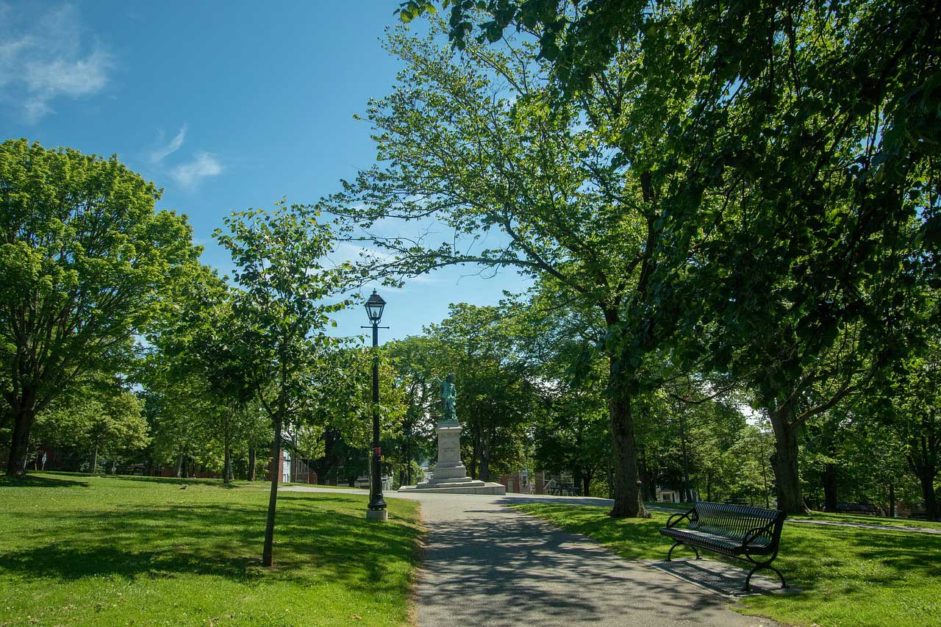 We grabbed some fresh bread and cheese after browsing the galleries downtown and enjoyed the warm sunshine on a bench at King's Square.
13. Martello Tower
Martello Tower dates back to the war of 1812. It is just one of 9 remaining Martello Towers in Canada that were important forts for keeping watch over the port.
It is a national historic site and worth a visit. It's located on a beach with a lovely setting for a walk.
The structure has been restored with army barracks, jail and gun powder rooms dating back to 1865.
14. Hiking Trails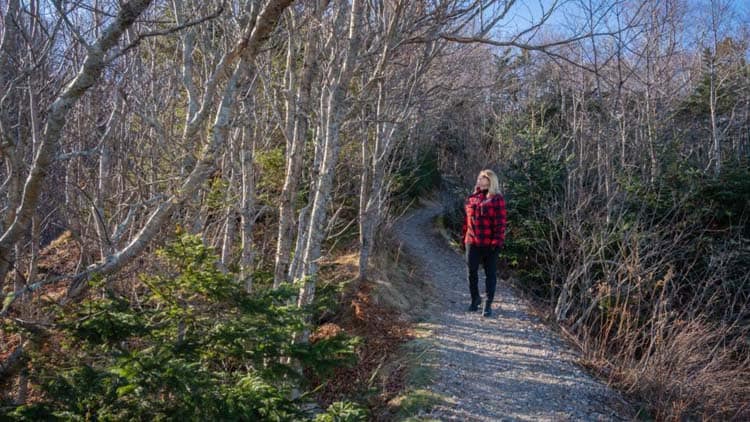 If you are looking for things to do in Saint John outdoors, there are plenty of things to do in near the city.
We stumbled upon a long sandy beach that we walked hand in hand in solitude, and there are plenty of hiking trails with lookouts to impressive views of The Bay of Fundy.
Where to Eat in Saint John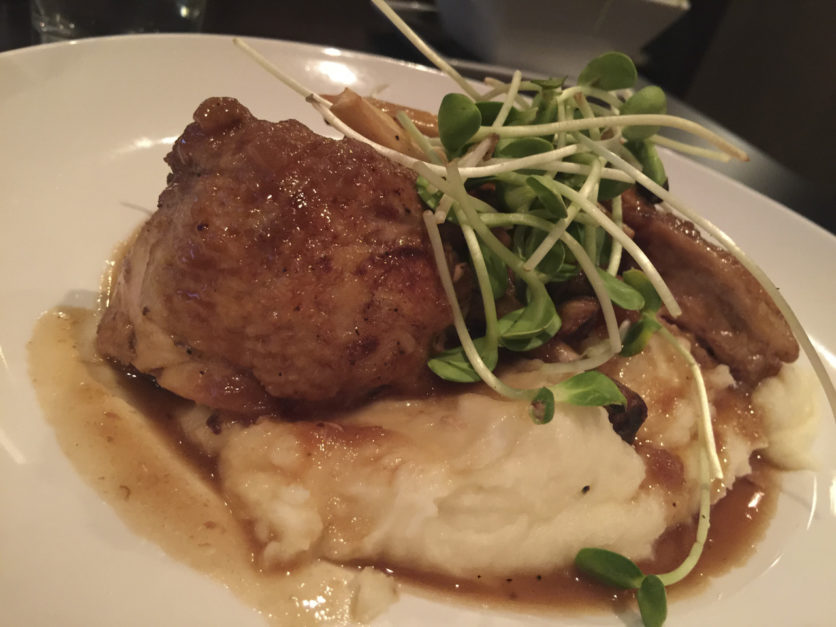 We are heading back to Saint John next week and will be adding to places to eat, but we did manage to have a few excellent meals during our first visit to the city.
What I love about the three restaurants that we sampled is how they all use locally sourced seasonal ingredients.
Lemongrass/Peppers
Lemongrass had authentic Thai Cuisine that was very satisfying. Located at Market Square you can eat on the patio or inside.
East Coast Bistro
East Coast Bistro is an upscale restaurant that is perfect for a romantic night out.
Just a two-minute walk from the Bunkhaus, we strolled along Prince William Street to the inviting diner where we ate wine and cheese while waiting for our main course.
I'll definitely be eating there again.
Saint John Ale House
Located near Lemongrass at Market Square, Saint John Ale House is another great place to eat.
Its upscale pub fare offers a lot of choice with a rotating menu. Like Lemongrass, it has a patio where you can take in the action on the boardwalk.
Italian by Night
This was our favourite meal in Saint John. The authentic Italian cuisines made us feel as if we had stepped into a little corner of Italy.
Port City Royal
Port City Royal has an inviting atmosphere with exposed brick and a comfy leather couch that invites patrons to mix and mingle.
Great for a cocktail after your meal, or you can order food here too.
Where to Stay in Saint John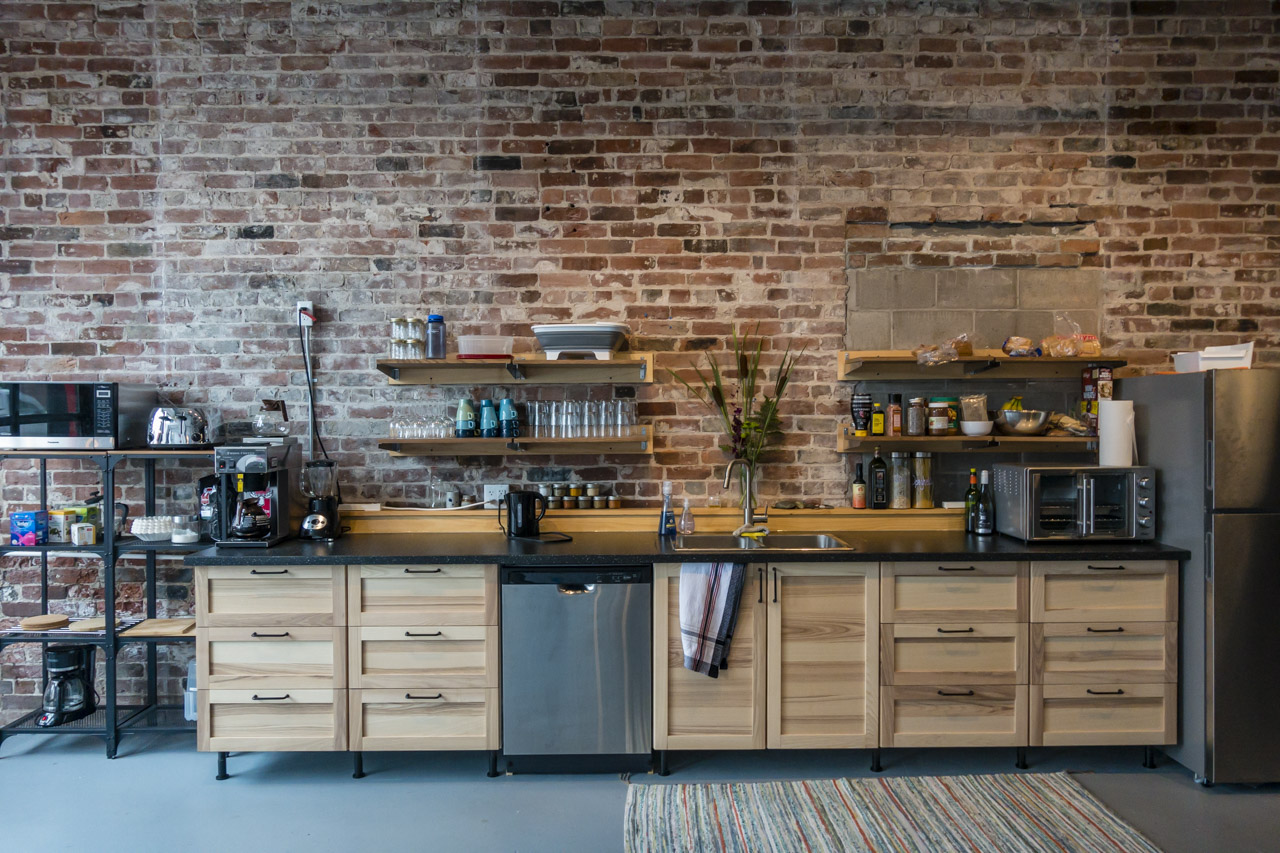 We set up shop at the coolest accommodation on the East Coast.
The Bunkhaus Boutique Hostel is located downtown. With a chic design and central location, it was our favourite place we stayed in the province.
And the common area let us mingle with guests visiting from England to India, as well as locals that stopped in for a beer and friendly conversation.
Not only did we have an amazing time in the hostel that is located in the heart of the city's cultural scene, but we also made new friends and experienced that famous East Coast hospitality first hand.
The Bunkhaus made for a great base to explore the New Brunswick Coast, The Funday Parkway and even the famous Hopewell Rocks are easy day trips from Saint John.
Saint John New Brunswick Day Trips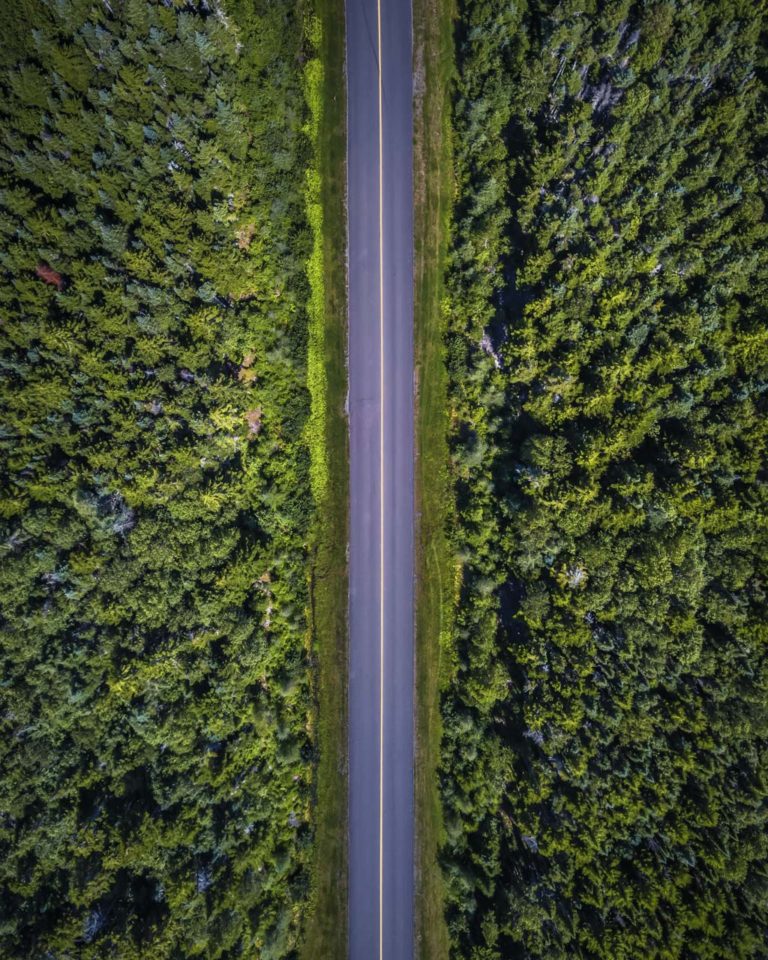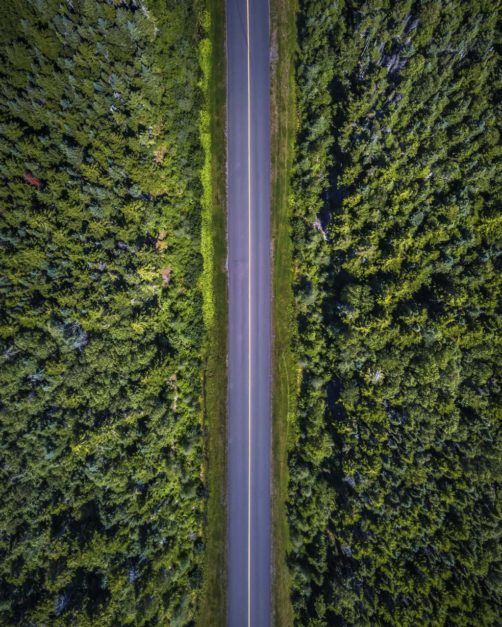 When travelling anywhere in Canada, we recommend having your own car.
We booked a car rental for our road trip giving us a lot of flexibility. And with cheap parking across the street, we set out daily to explore the sights in and around the city.
Most attractions are anywhere from 10 minutes to 2-hours away.
If you visit Saint John New Brunswick, here are the main attractions you cannot miss.
15. Hopewell Rocks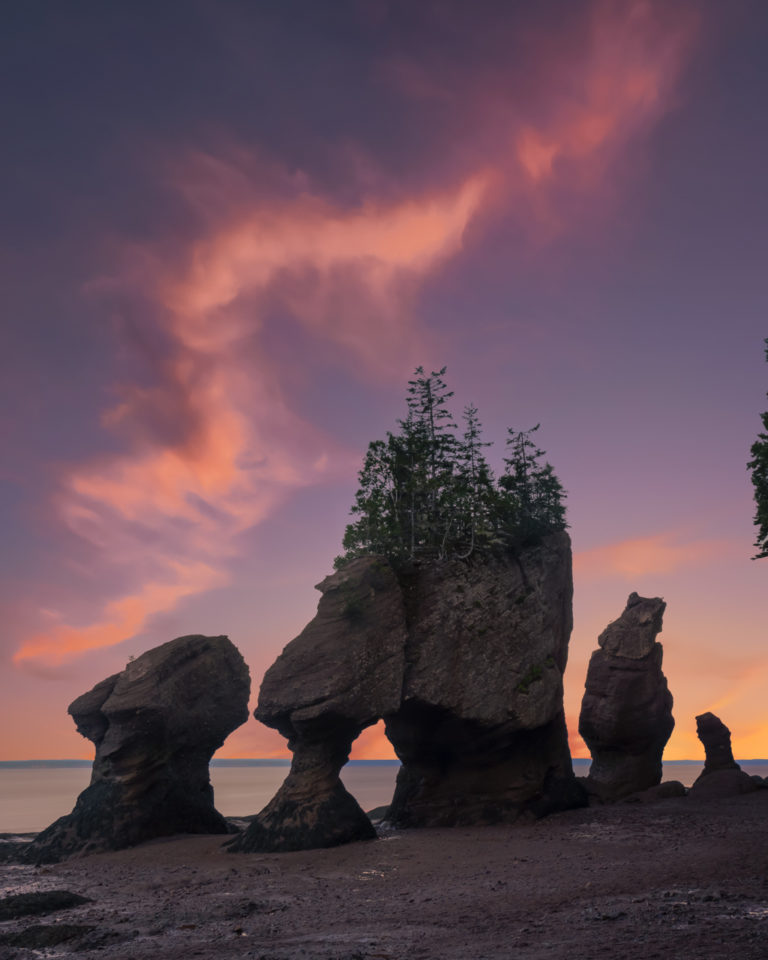 The Hopewell Rocks are probably the most famous attraction on all of New Brunswick and with good reason.
Located 2 hours from Saint John, they make for an excellent day trip from the city.
These flower pot rocks grace the covers of magazines and travel guides whenever one searches for Canadian East Coast Attractions.
Every day 100 million tons of water drain from the Bay of Fundy revealing the ocean floor.
This is your chance to witness the world's highest tides.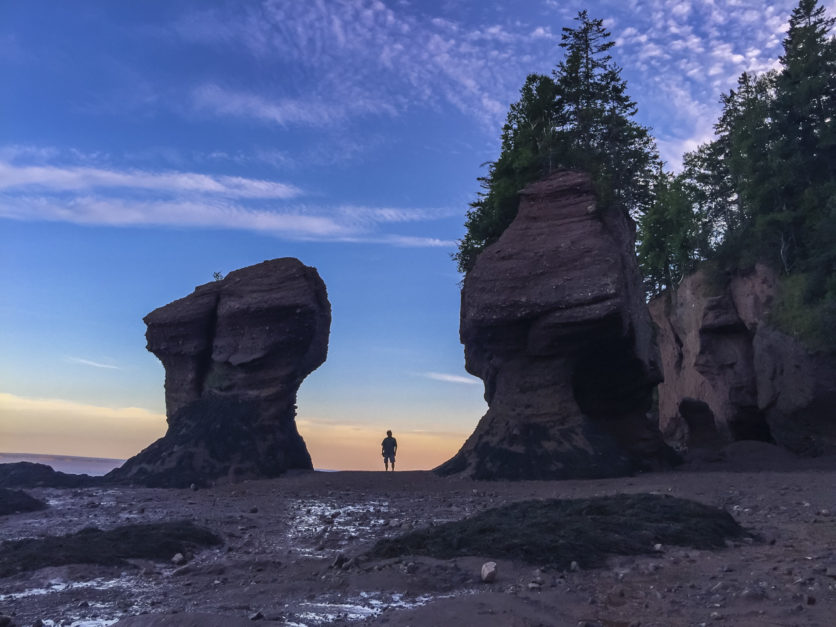 Visitors can walk for hours along the Bay of Fundy taking in the massive rock formation uncovered by the tides.
Keep an eye on tidal times to plan your visit. You can walk around the rocks 3 hours before and 3 hours after low tide.
We recommend visiting around sunset. Once the sun goes down, most people leave and you have it all to yourselves.
There are companies that offer kayaking around Hopewell Rocks at high tide and this is highly recommended.
We kayaked the Three Sisters on the other side of the Bay of Fundy in Nova Scotia and it was a highlight of our trip!
16. Fundy National Park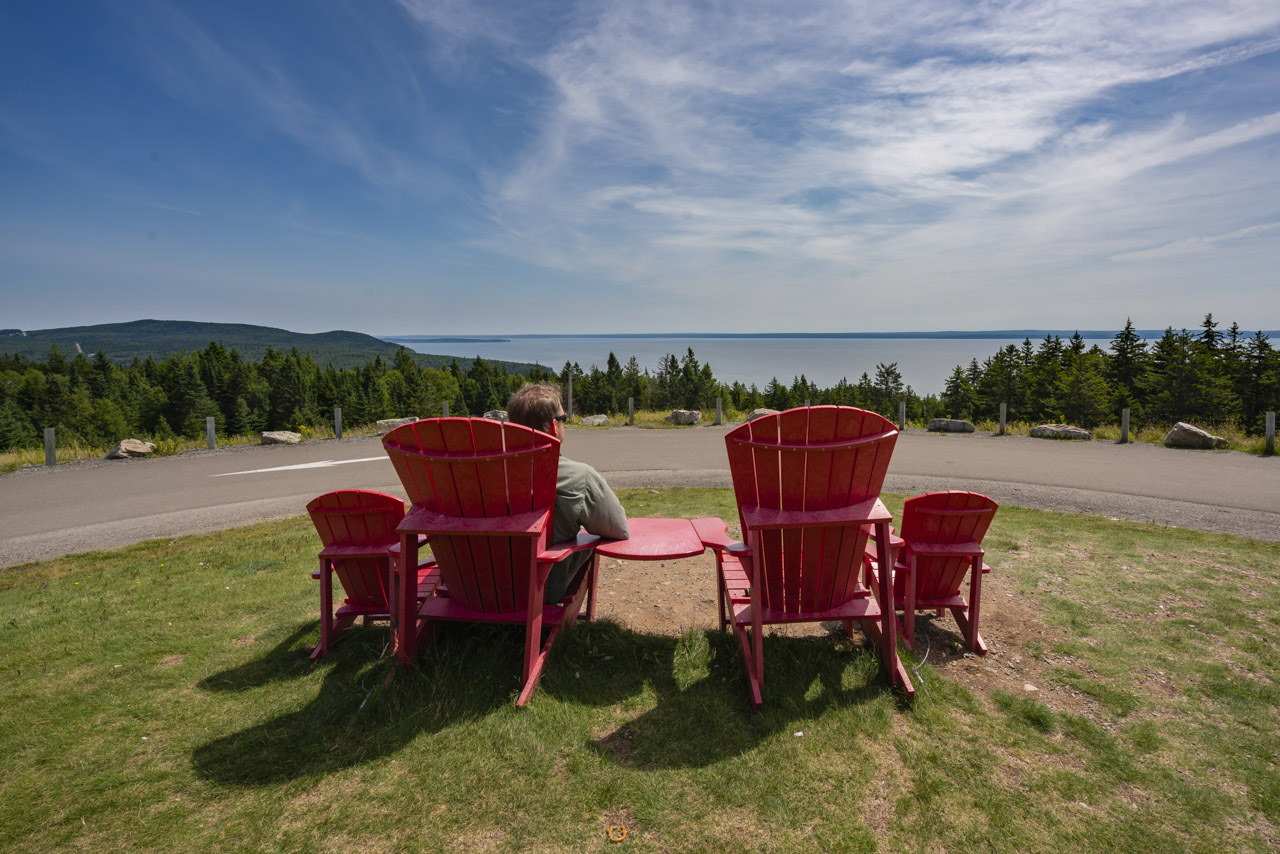 Fundy National Park is one of Canada's Premier National Parks
Located between Hopewell Rocks and Saint John, it is just a 1-hour drive from the city.
Spend at least a day exploring the beautiful scenery and hiking trails of the park.
Trails range from short 100 metre walks to 8 km treks.
17. Waterfalls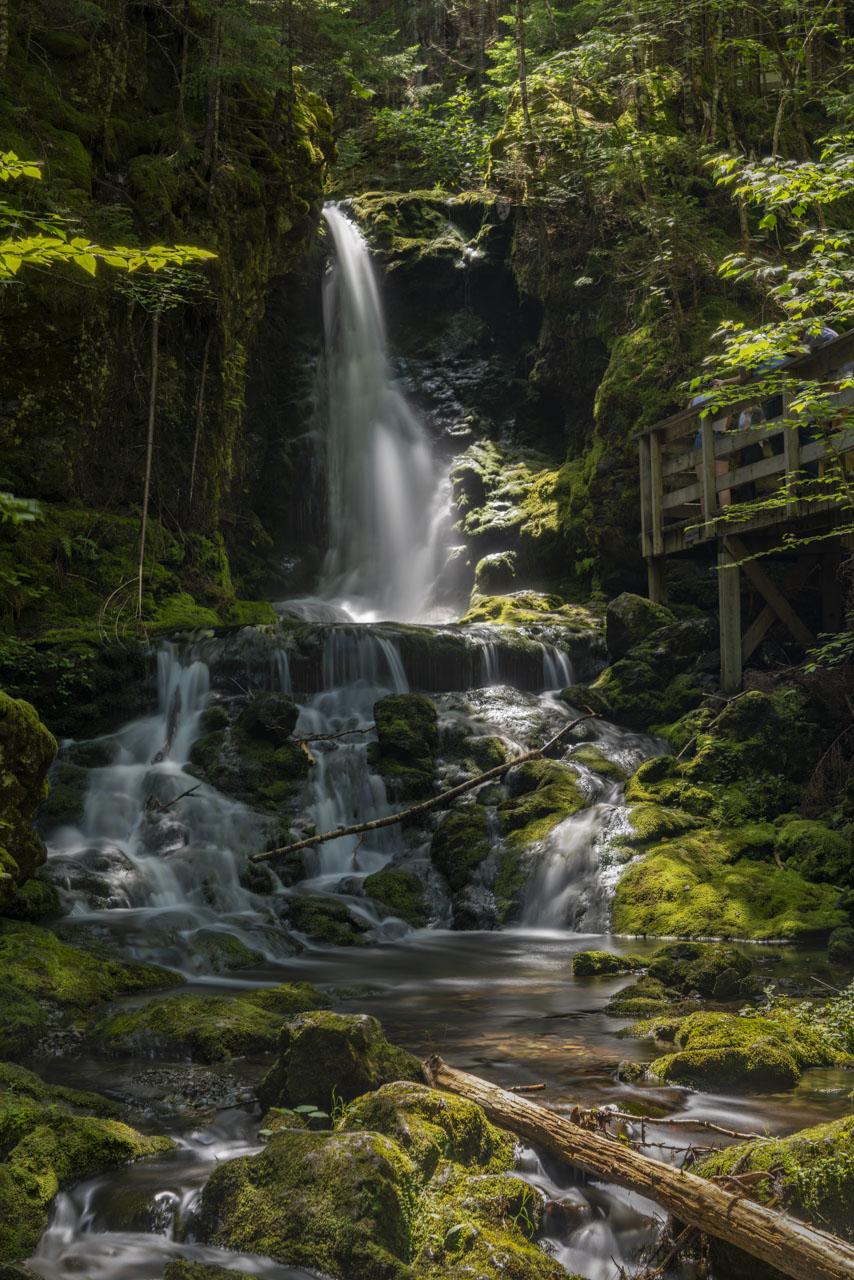 It's a beautiful drive, but please do get out of the car to take in the lovely waterfalls, bogs, beaver ponds and boardwalks.
If you decide to overnight in the park, there are several options from camping to cabin rentals, yurts and oTENTiks.
You can also book guided walks at the park headquarters to explore the Medicinal forests, beach explorations and indigenous experiences.
18. Cape Enrage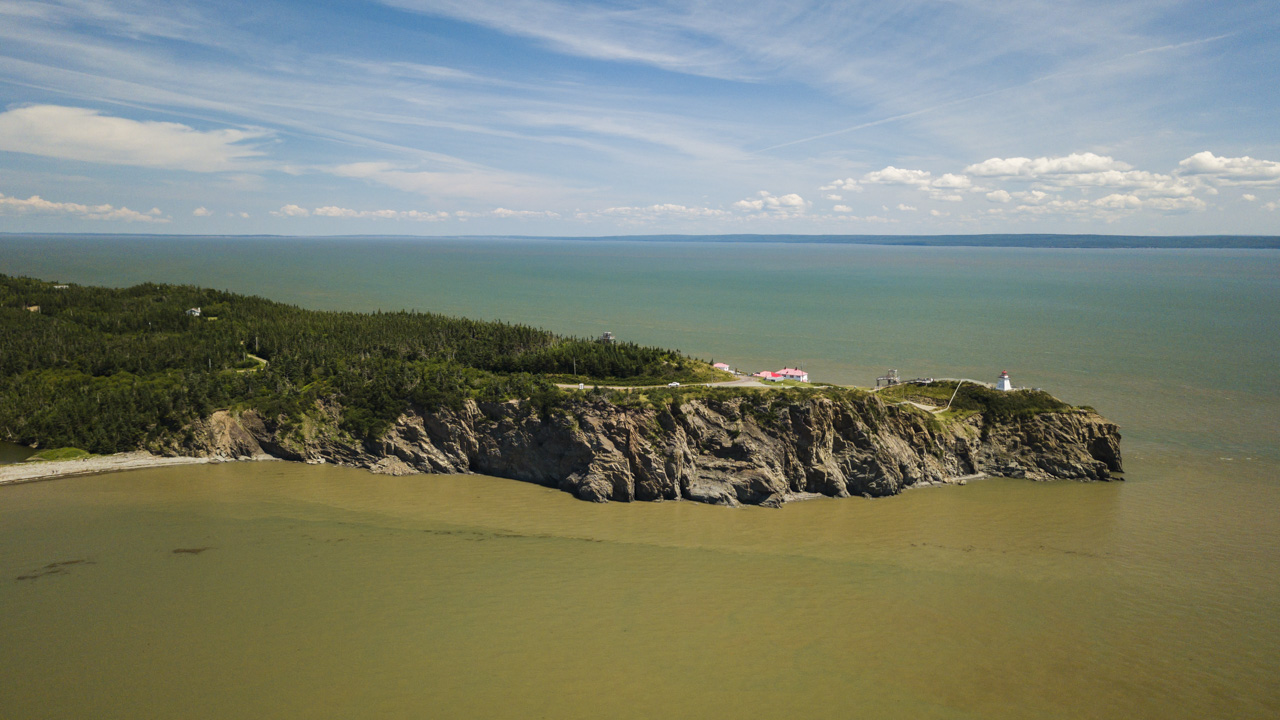 Cape Enrage is not only a gorgeous scenic stop on the coast, but it is also a beautiful drive.
Driving through the winding roads, we stopped regularly to take in the views before coming out at a rocky beach filled with Inukshuks.
When the tide is out, the rock led to a giant sandbar where you can walk out 200 metres along the ocean floor.
Just a little farther along is the Cape Enrage lighthouse sitting atop a towering cliff.
Bring a picnic to enjoy the view or have a coffee and snack at the restaurant.
There are also some adventures to be had including a zip line and 46-metre (150 foot) rappelling wall.
We didn't know about the rock climbing wall, or we would have definitely geared up for a climb.
19. St. Martins Covered Bridge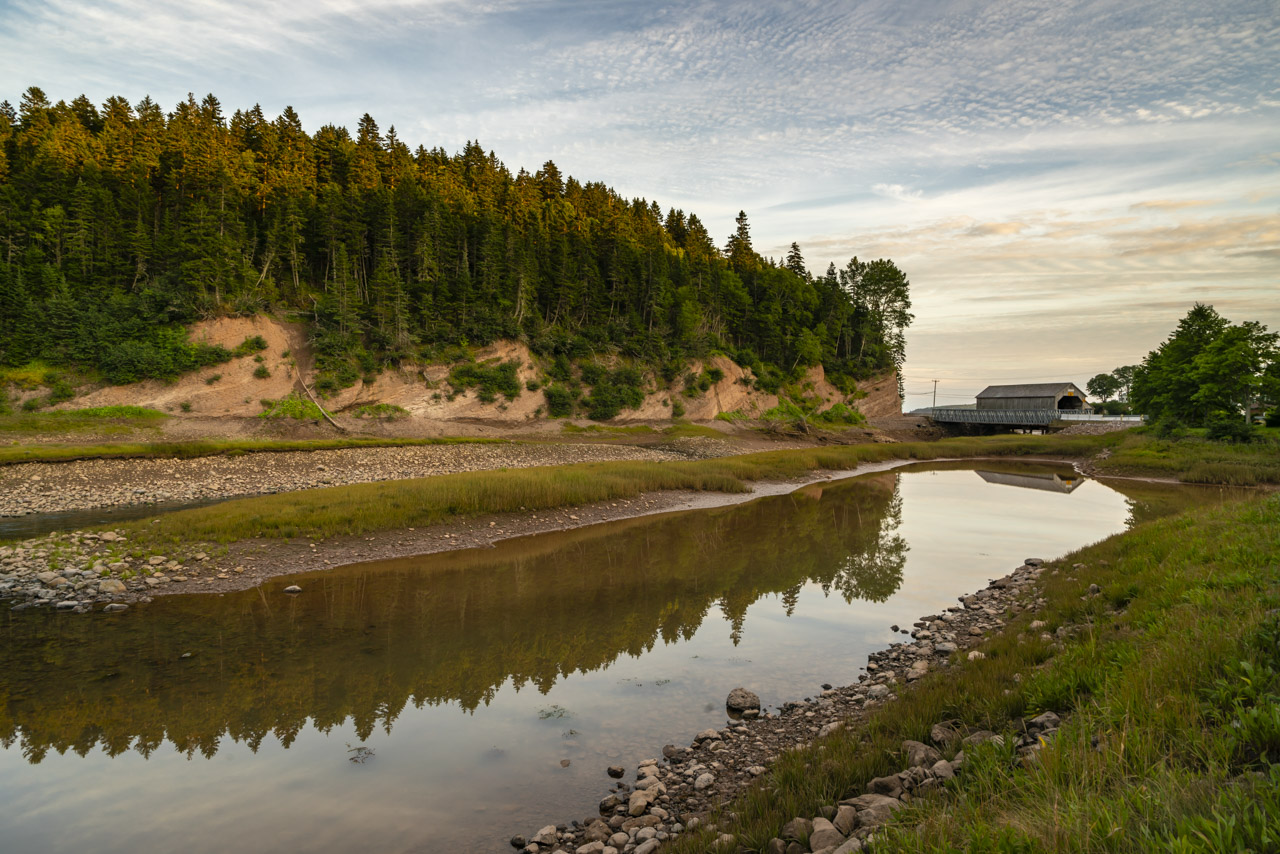 New Brunswick is known for its historic covered bridges. You can find them scattered throughout the province.
But there are two located very close to Saint John.
20. St. Martins Village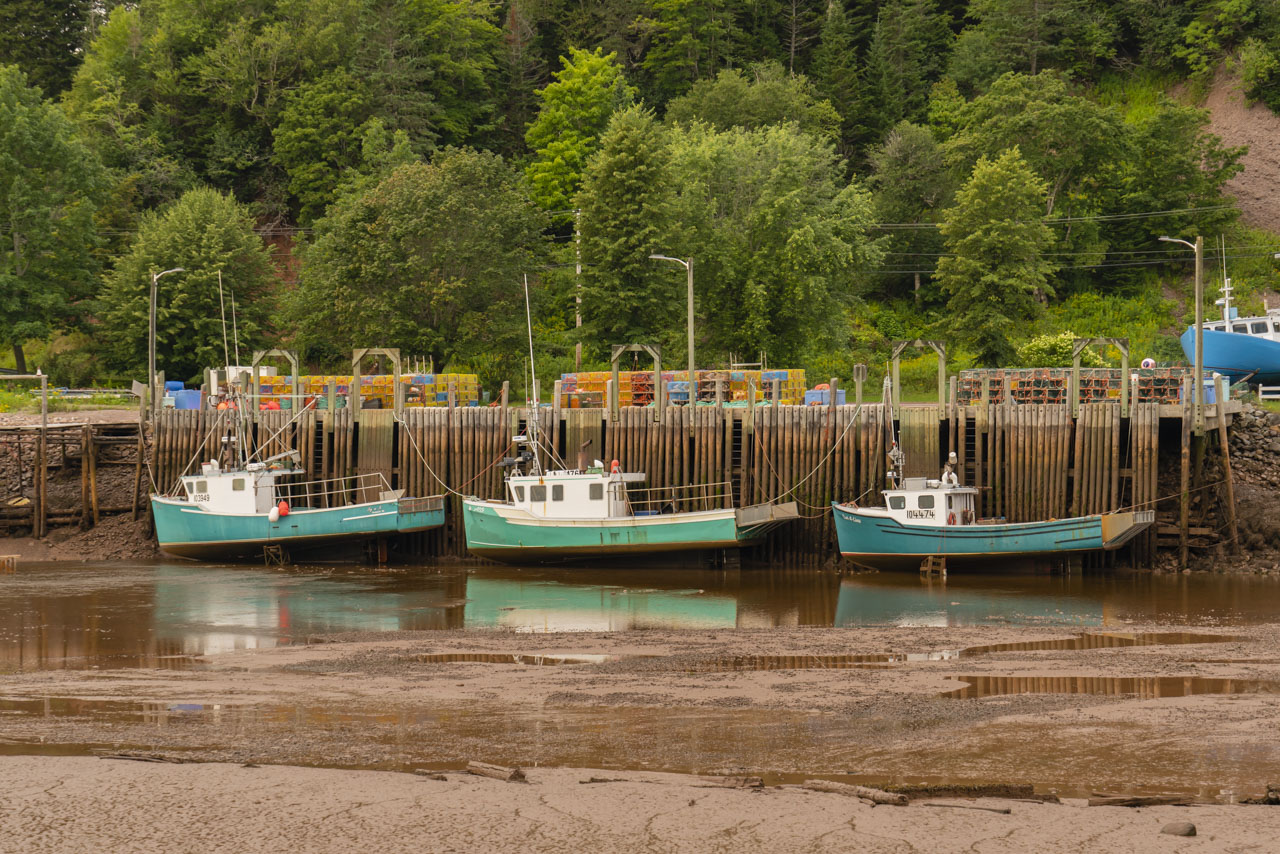 In the charming town of St.Martins, two covered bridges are located in town.
It too is located on the Bay of Fundy offering unique ways to experience the world's highest tides.
We went early in the morning to avoid crowds and traffic and explored at low tide. The town was quiet and fishing boats sat on dry land waiting for the tides to come in.
The ocean floor was exposed and we walked along the rocky beach spying eagles perched on the pier looking for their prey.
Be sure to take a walk on the trails near the lighthouse for better views of the river and bridges.
21. St. Martins Sea Caves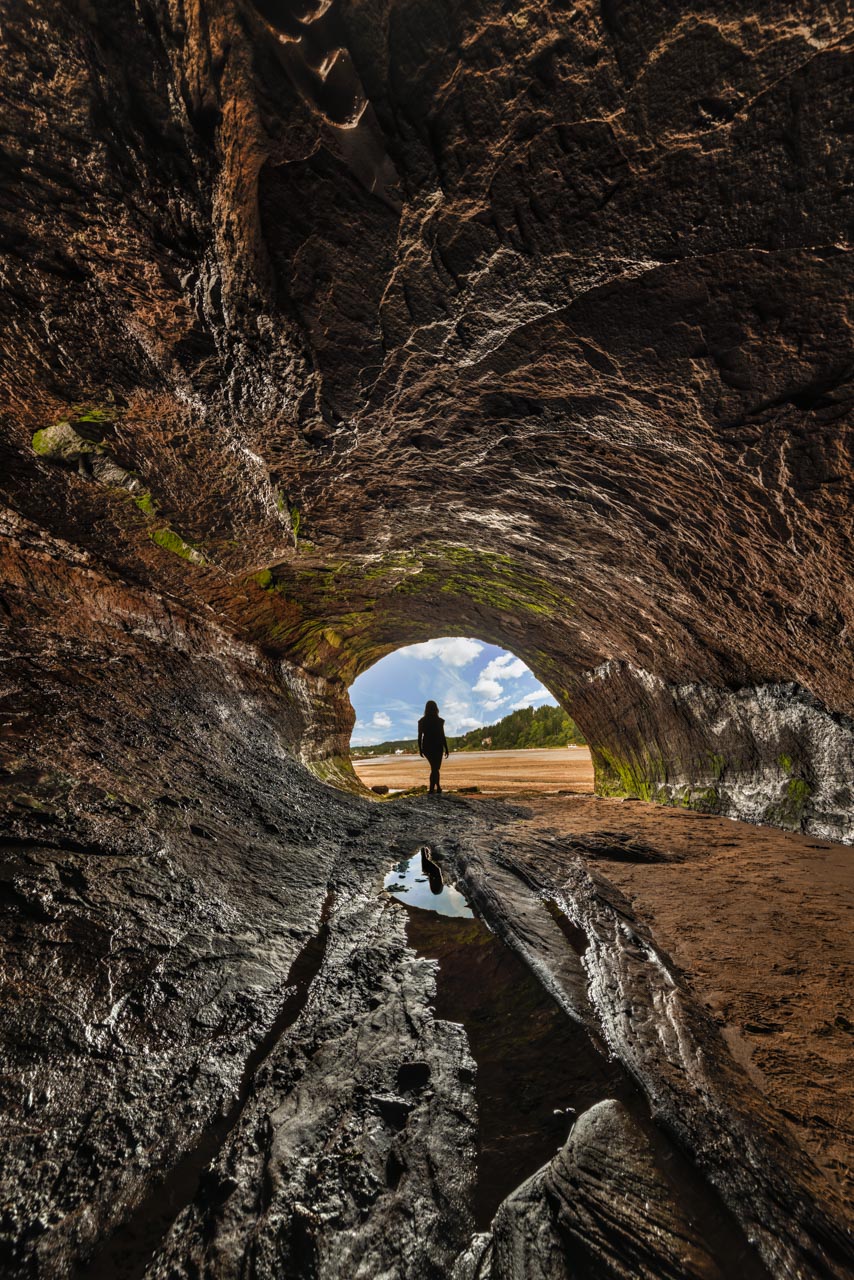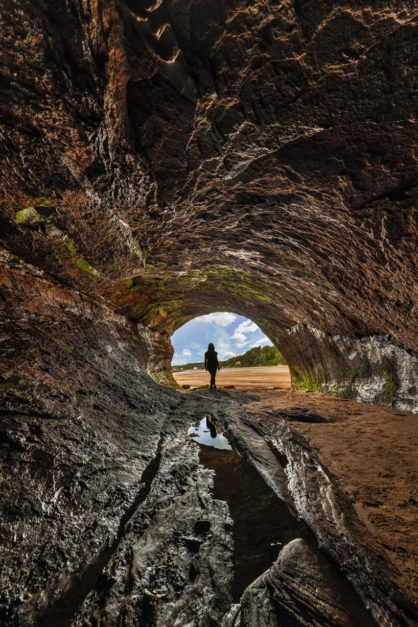 The Caves of St. Martin are also worth a visit.
Almost as impressive as Hopewell Rocks, the St. Martin Caves almost disappear at high tide, but when the water goes out, you can walk way out to explore inside.
These caves are massive and impressive.
The red cliffs attract photographers from around the world capturing those iconic Instagram shots.
Don't forget to go around the corner to explore even more caves and cliffs.
And come back later in the day to see the caves at high tide. You'll be amazed to see how much water covers the ground that you walked on hours earlier.
22. Fundy Trail Parkway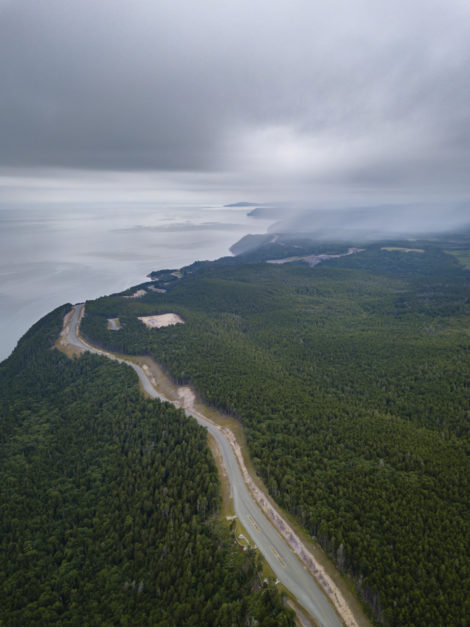 St. Martins is the gateway to the Fundy Trail. You can visit the covered bridges of St. Martins, the sea caves, and the trail in one day.
Although, we spent two days exploring St. Martins and recommend more time if you have it.
The Fundy Trail Parkway is a 30km (19mile) drive along the coast of New Brunswick.
At one time, visitors could only see this scenic stretch of coastline by hiking the Fundy Footpath (68 km long).
But today anyone can explore the coast by car with the option to get out and hike a few km to see beaches, gorges and waterfalls.
Hikes range from 300 (984 feet) metres long to 4.4 km. (2.73 miles)
It is one of the most scenic drives in Canada with incredible views of massive sea cliffs.
What we love about this drive is that the speed limit is only 40 km (24mph) and there are several pull-offs to take in the view.
23. Split Rock at Duck Pond Beach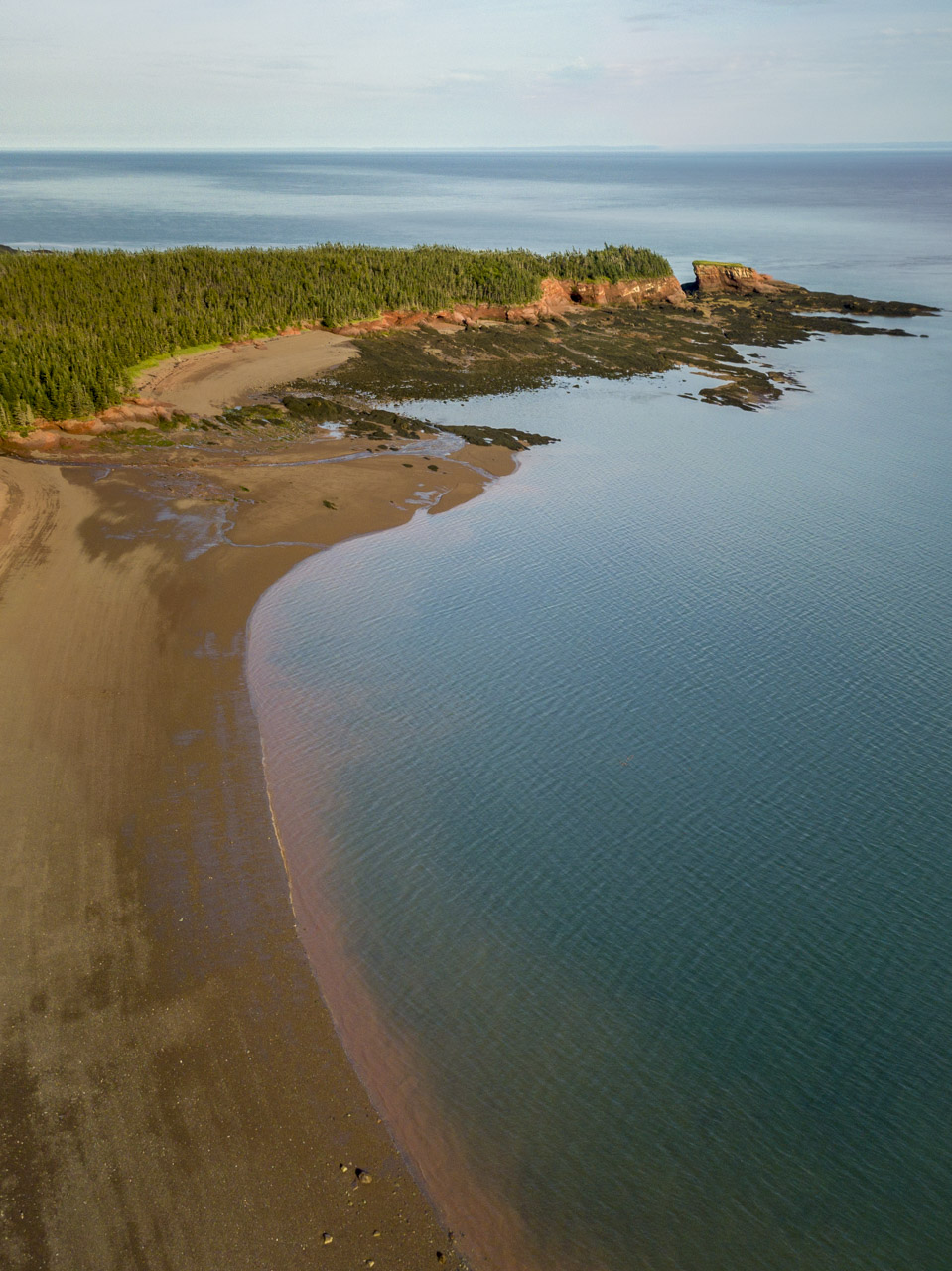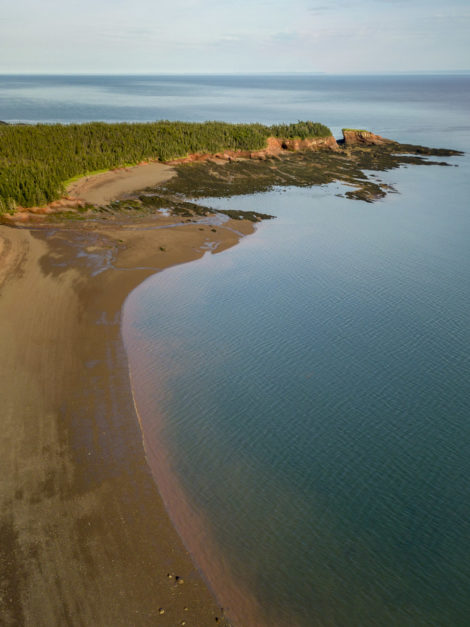 We never would have known of this spot were it not for Ingrid at Bunkhaus Hostel. We were searching for a place to spend sunrise and she suggested Duck Pond Road, just 40 minutes outside the city.
While crowds gathered at the cliffs of St. Martins, we had the view of the Cliffs of Simonds all to ourselves.
They just as impressive as St. Martins with red cliffs stretching out to the sea.
They are located on a beach where you can spread out a blanket to take in the view.
24. Alma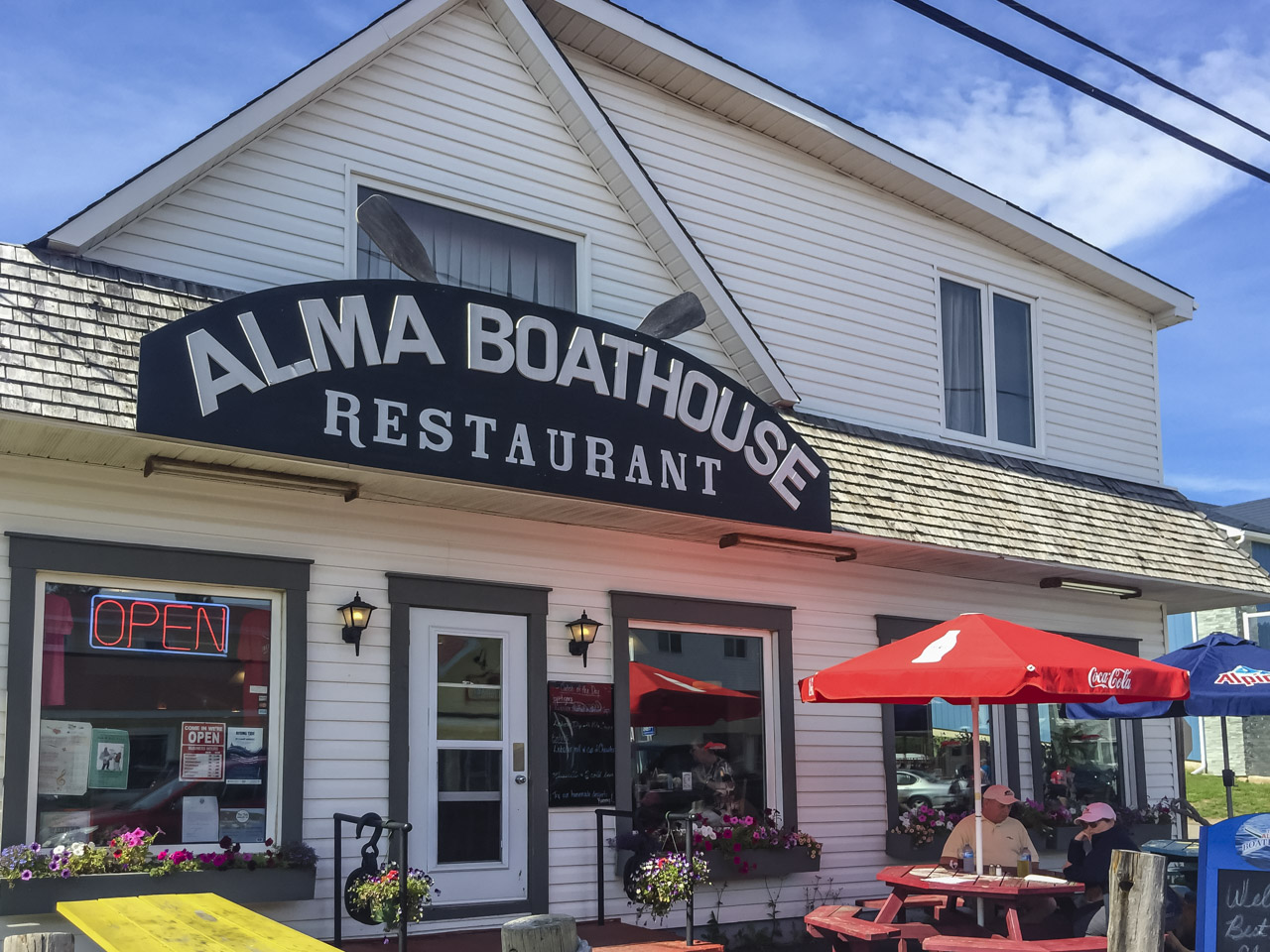 Alma is a town located at the entrance to Fundy National Park and is a charming fishing village that is worth spending some time in.
It has a lot of different options for dining and a few places for accommodation.
There are gift shops and bookstores reminding me a bit of the small towns located along Route 66.
In the summertime, this place is buzzing.
It is here that you can capture another one of those iconic shots of fishing boats tied to the pier sitting on dry land waiting for the tide to come in.
Surprising Saint John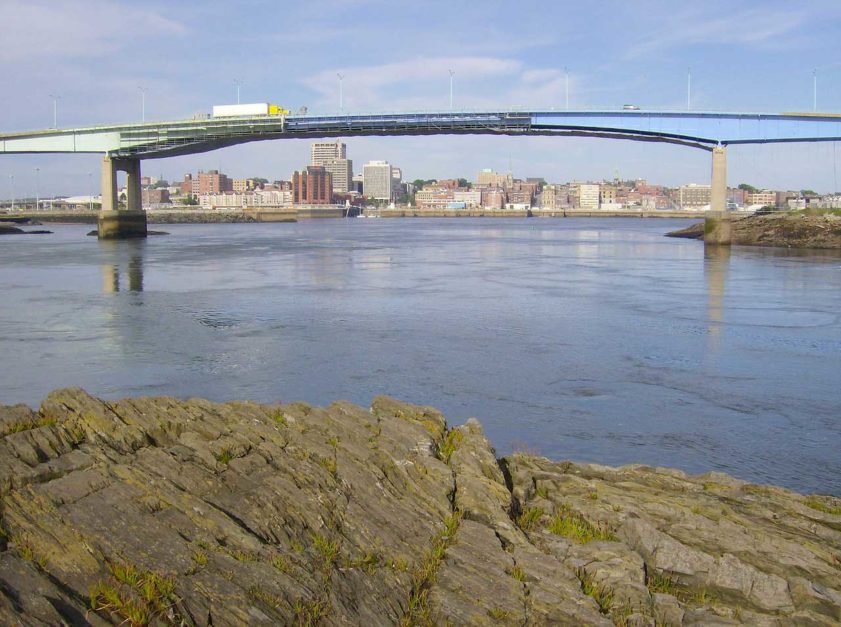 Saint John, New Brunswick will definitely surprise you.
Many people overlook travel to New Brunswick when visiting the East Coast, but there are many things to do in Saint John and the surrounding area.
If you add it to your itinerary, you won't be disappointed.
And we haven't even touched the north of the province.
We hope to explore more of the East Coast each summer to bring you more information on the hidden gems of Canada.
If you ask someone from Saint John what makes it so special, the unanimous answer will be the people. And we agree! The people of Saint John are the friendliest in Canada and are happy to lend a helping hand, offer advice and just say hello in the morning while you are out for your coffee.
If you travel to Saint John New Brunswick, you'll make memories to last a lifetime.
To book your stay in Saint John, check out Bunkhaus Boutique Hostel
Pin to Pinterest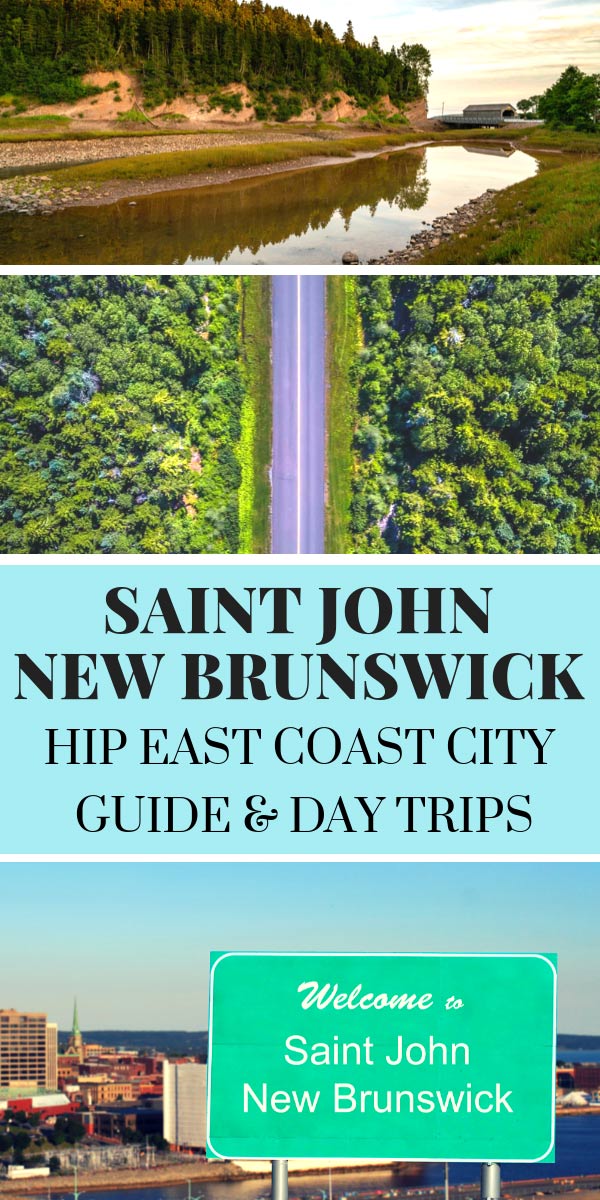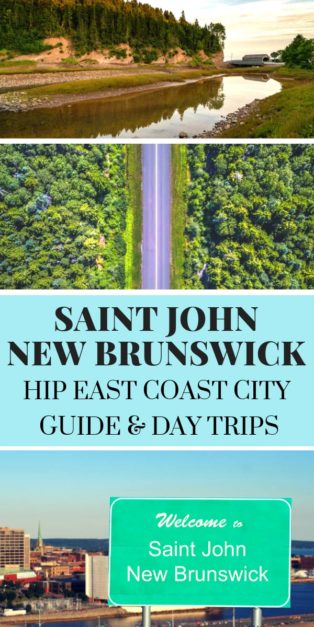 Read More:
53 Best Things to do in Toronto
11 Not to Miss Stops on the Cabot Trail