Something we loved about taking a road trip along the South Shore of Nova Scotia was the varied accommodations.
When we travel, we like to mix things up between B&Bs, luxury hotels, and beachside cabins.
These are our favourite places to stay in Nova Scotia from North to South.
Where to Stay in Nova Scotia
Planning a trip to the East Coast?
Whether it's a road trip or a tour, we've got you covered with the best Nova Accommodation that we've actually stayed and enjoyed ourselves.
So sit back and enjoy the Nova Scotia hospitality of family-run accommodations, personal touches, and a lot of beauty.
Cabot Trail
Ingonish Beach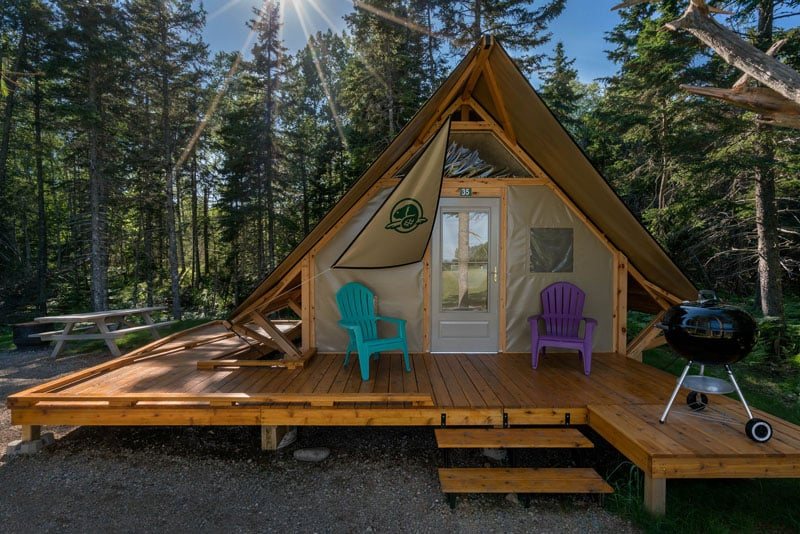 O'tentniks are glamping style camps sleep up to eight people.
They are built on solid foundations offering room to walk around and even play cards at the wooden table inside.
Island Sun Resort

Island Sun Resort for the Eastern side of the Cabot Trail.
It's a great place to make a base when hiking the Skyline Trail.
There's a lovely dining room that serves excellent locally sourced lobsters.
Inverary Resort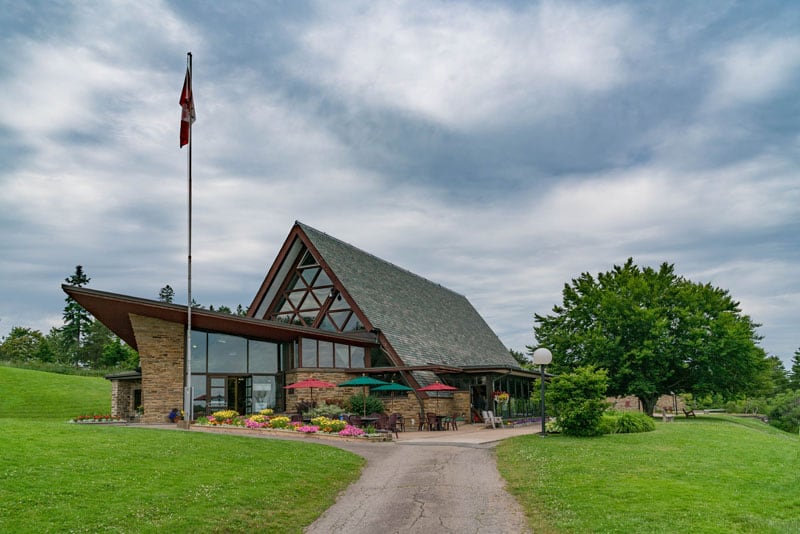 Inverary Resort for the start of the route on the West side of the Cabot Trail.
We stayed here when exploring Baddeck and the North River.
You can easily do day trips on this side of the Cabot Trail and explore the highlights.
Keltic Lodge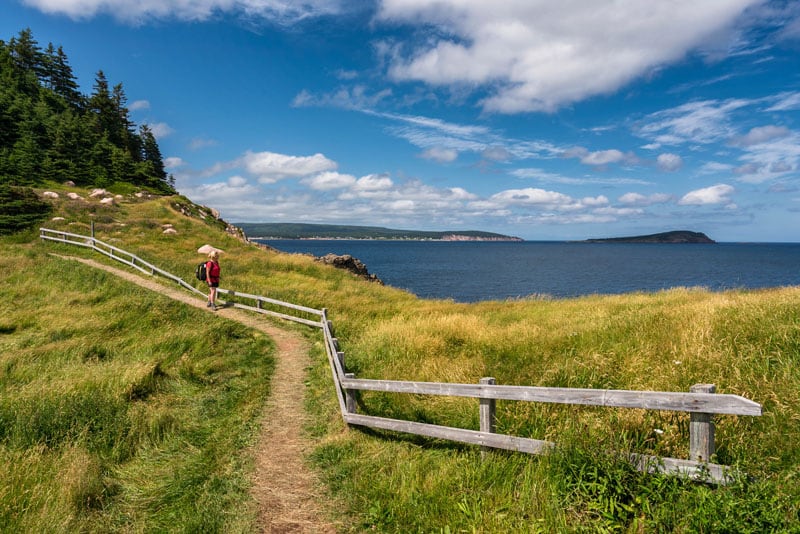 To get to the Middle Head Trail, we parked at the Keltic Lodge and wished that we booked a night here.
The resort at Ingonish has golfing, five-star dining, a spa, and gorgeous views.
Bay of Fundy
Blomidon Inn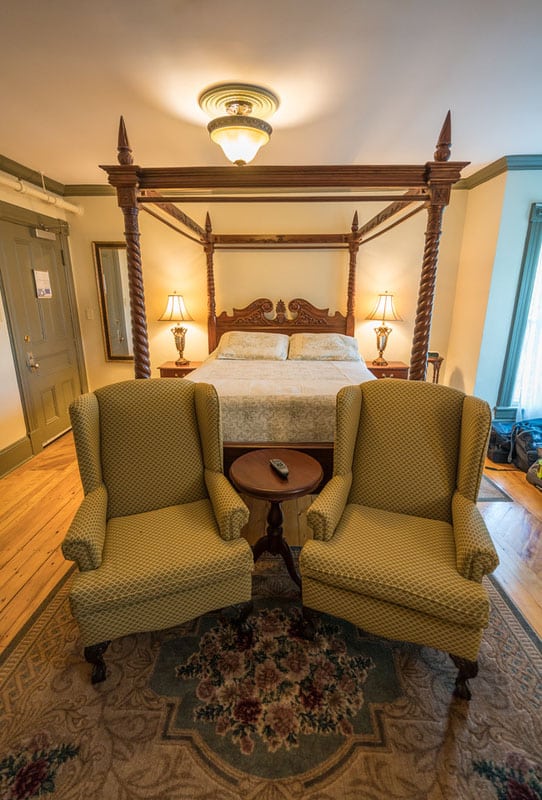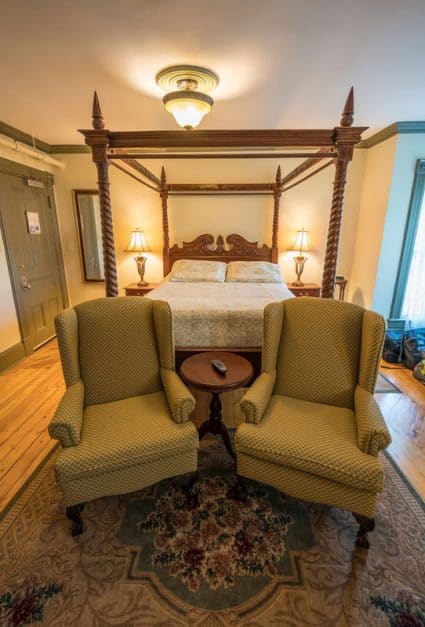 Alas, our South Shore Nova Scotia Accommodations have come to an end. We've nearly reached the southernmost point of the province, but like all great road trips, you need to turn around and come back.
While making your way back to Halifax, take a pit stop and stay in the town of Wolfville.
Blomidon Inn was a beautiful blend between a hotel and a bed and breakfast.
Our bed was so big, we needed a step to get up to it and our room was so inviting,
We ordered room service to bring us a glass of wine so we could sip it in our sitting area. We don't do that often, but this was a room we never wanted to leave.
However, I'm glad we did because we had the chance to eat in their award-winning dining room. Our server offered the perfect wine pairing with our meals as we enjoyed the ambiance of the grand old dining room.
Read more at the Official Blomidon Inn Website.
Advocate Harbour Near Three Sisters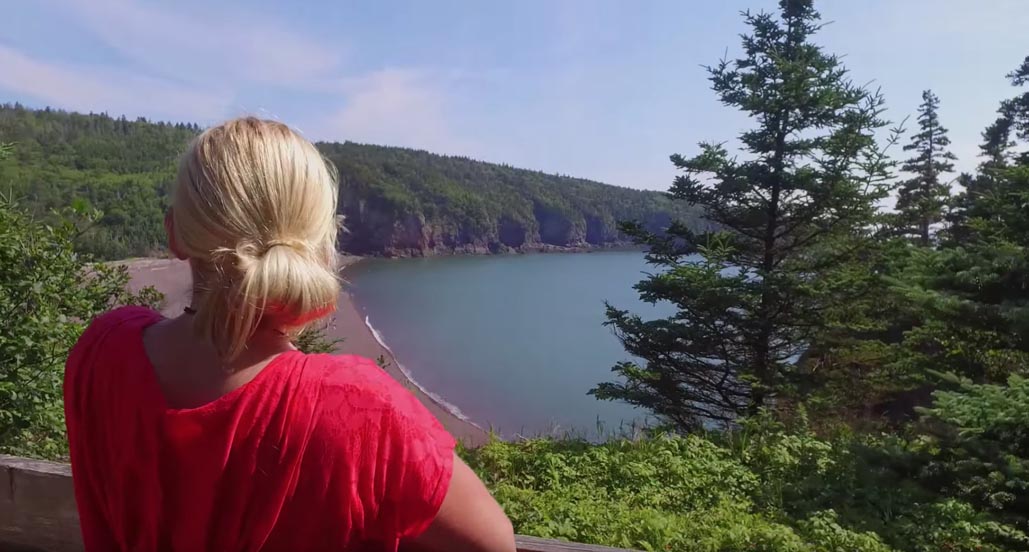 Driftwood Park Retreat has waterfront chalets. There are beautiful views of the sea from its private balconies.
It's a great base for local hiking the Cape Chignecto Hiking trails and is close to Cape Dor
River Runners Cottages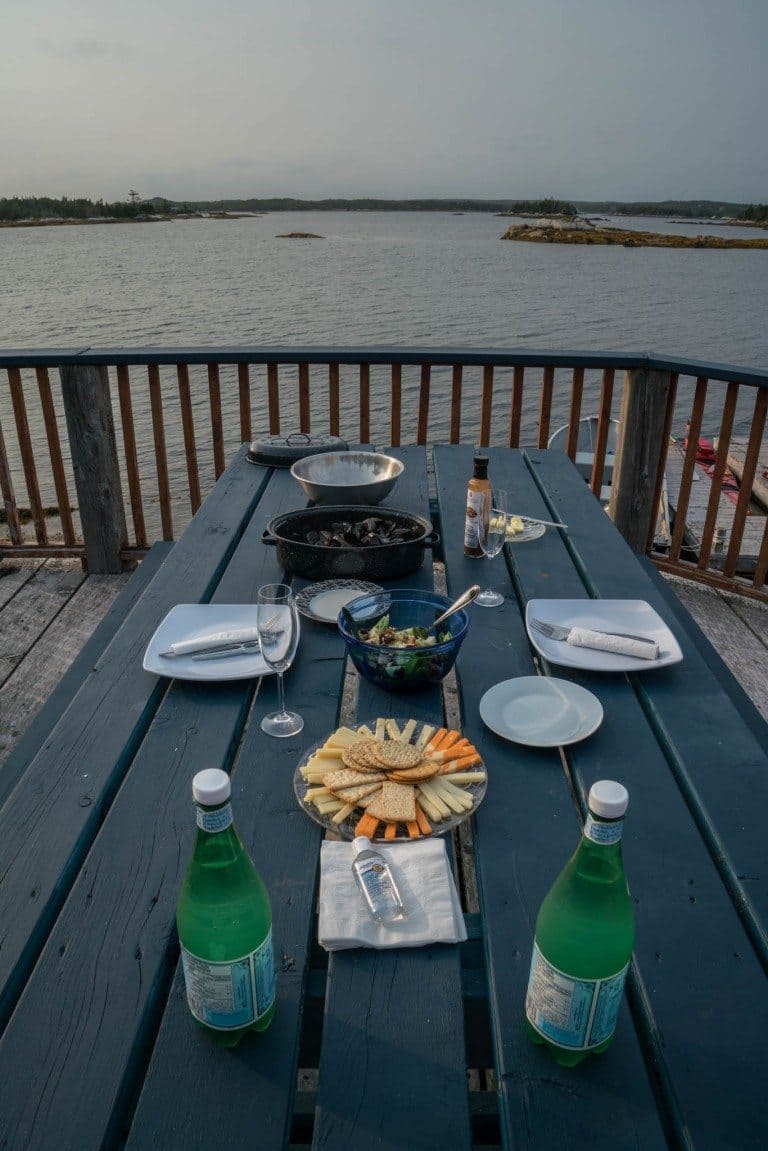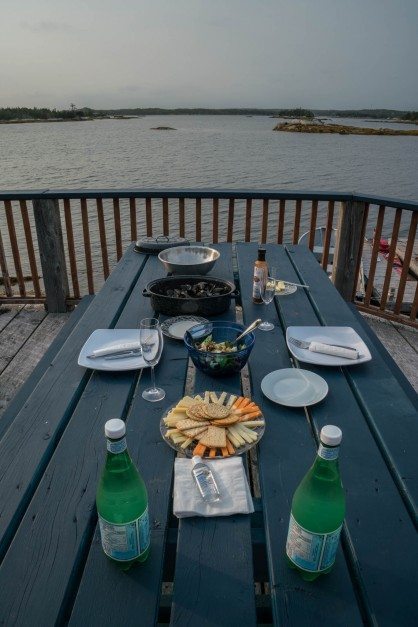 When tidal bore rafting, we highly recommend staying at River Runners owned by the operators of the zodiac tours.
We had a lovely private cottage on the water with woodstove, barbecue and a spacious two story suite with plenty of room and wifi.
Peggy's Cove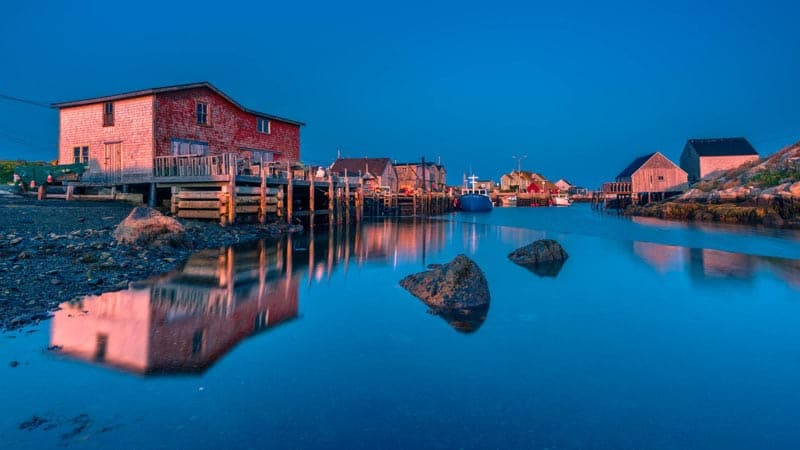 This is one of the most visited sites in Nova Scotia located just a half-hour outside of Halifax.
You should spend more than just a day at this beautiful fishing village. Besides the lighthouse, there's plenty to see!
Oceanstone Seaside Resort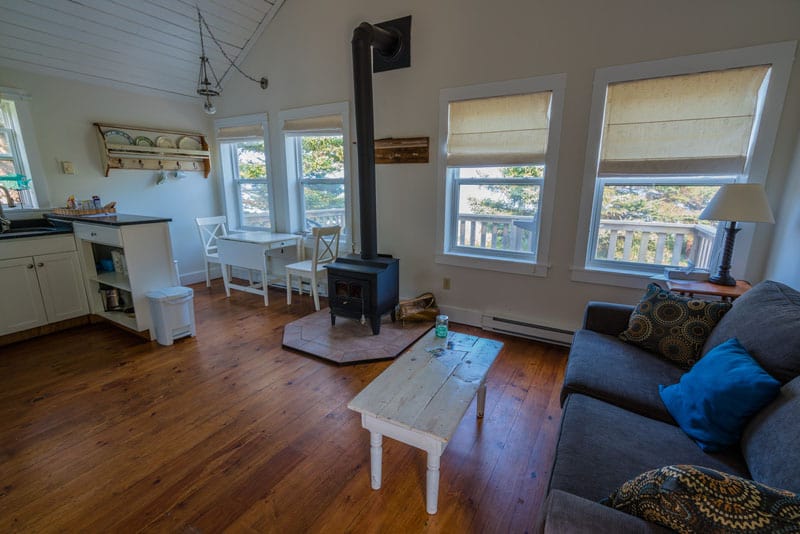 What a great way to start our Nova Scotia travels. Oceanstone Seaside Resort is located just 10 minutes from Peggy's Cove.
The private cabins are located right on the shore with private beaches in front of each space complete with fire pit, and Adirondack chairs perfect for sipping coffee while watching the sun come up.
There are kitchens in each cabin and you can have them bring you snacks, breakfast fixings, and coffee or you can stock up on your own.
With free Wifi and onsight restaurant, there's everything you need for an extended stay.
Western Shore
Atlantic Oak Island Resort and Marina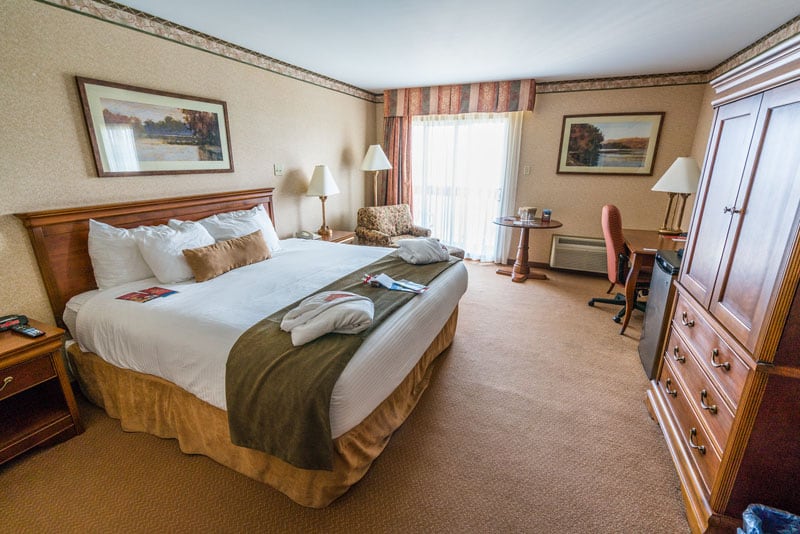 Located directly on the water The Atlantica Oak Island Resort & Marina and a lovely resort is a lovely resort located on the South Shore of Nova Scotia.
It is a conference centre and spa as well.
You can rent kayaks or take a guided kayaking tour, play tennis, basketball or simply sit by the bonfires at night as you munch on heavenly smores melting in your mouth.
The restaurant is divine and we enjoyed a 3-course meal complete with local wine.
It has all the amenities you could ever need for your vacation including indoor and outdoor swimming pools, tennis courts, and fitness centre.
For more information visit the Atlantica Oak Island Website
Lunenburg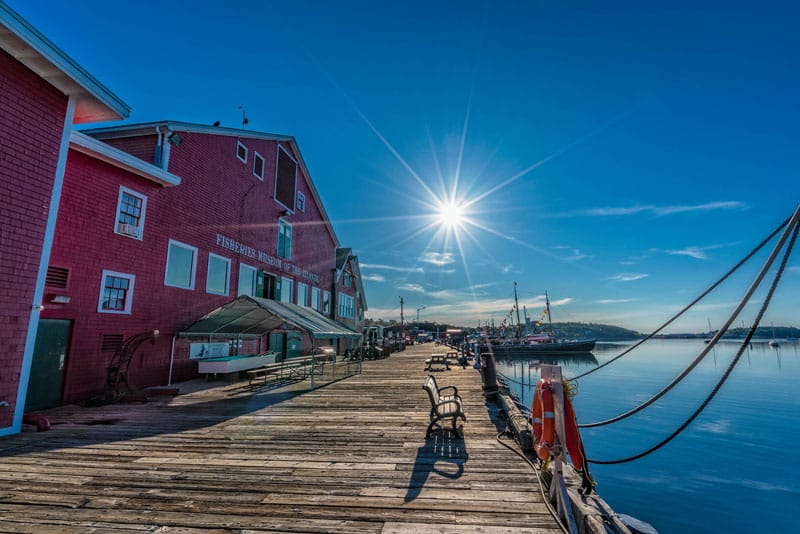 Chances are if you are visiting Nova Scotia, you will visit the picturesque town of Lunenburg.
Designated a UNESCO World Heritage Site, it's one of only two urban centres in all of North American to have that distinction.
So if it's not on your list of things to do in Nova Scotia, add it!
Lunenburg Arms Hotel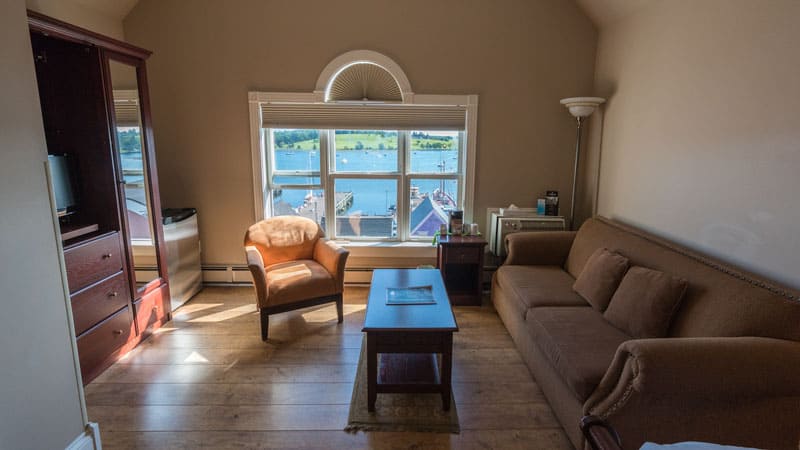 The Lunenburg Arms Hotel is located right downtown with waterfront view suites that take you back in time to another era.
It's like one of the Grand Dame historic hotels that you find in every city that everyone wants to stay in.
This heritage property has an elevator, (important when you normally have to go up 5 flights of stairs in heritage homes), wheelchair accessibility (something we found to be a rarity in many places around Nova Scotia) and a Spa.
It's the perfect blend of heritage with modern amenities. While our room felt fit for a Duke at the turn of the century, we also had a flat-screen TV, fluffy duvet, and air conditioning with a beautiful view of the harbor.
We could walk everywhere in town so we didn't need our car, but if we did, there is free parking (for residents) right across the street.
Visit Eden Travel for more on the Lunenburg Arms
Liverpool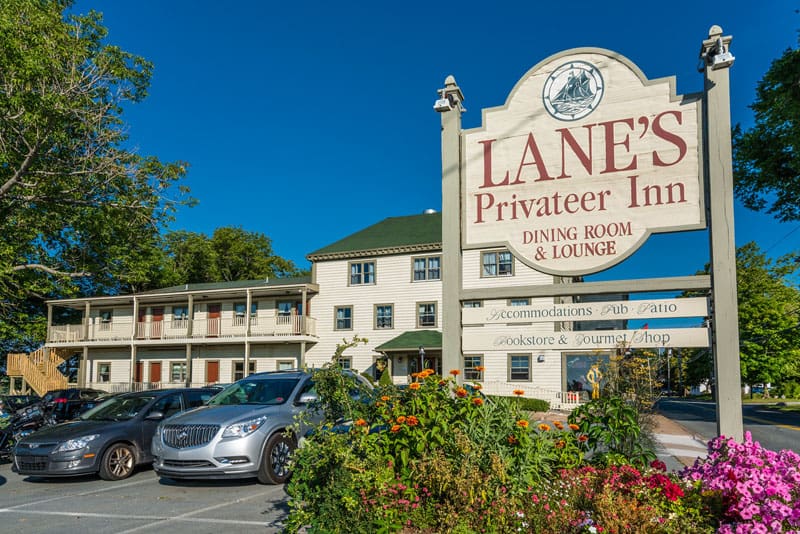 Making your way along the lighthouse route to Liverpool, home of the original Privateers and the historic Fort Point Lighthouse, the place to stay is at Lanes Privateer Inn.
Lane's Privateer Inn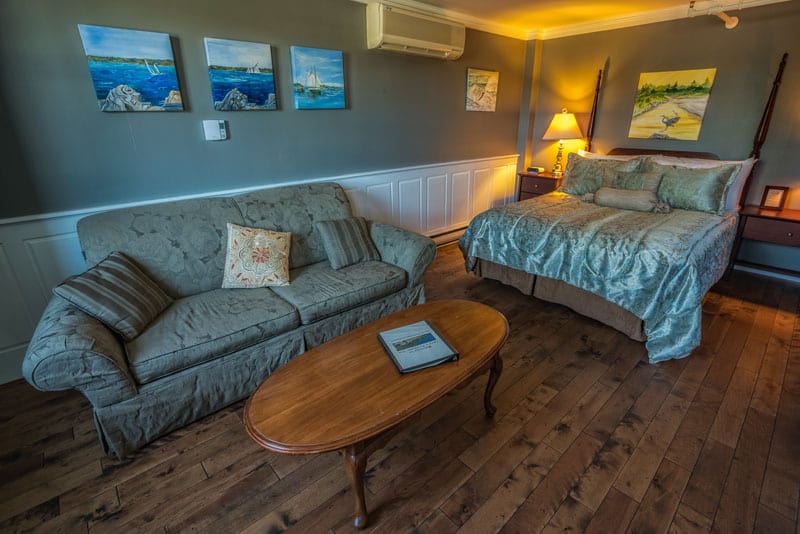 This family-owned Nova Scotia accommodation has all the East Coast hospitality you could hope for.
You immediately feel at home when you check-in. It's newly renovated rooms are as inviting as they are comfortable.
What we loved was their dining room.
It's a laid back feel in an English Style pub, but the food leans more towards fine dining with everything prepared by hand with only local ingredients.
It was our favorite meal of our entire trip and that says a lot! We ate in some pretty awesome places while in Nova Scotia. Breakfast was the best we had in their delightful coffee shop.
You can use their canoe and go for a paddle on the river and they can set up excursions like kayaking or paddle boarding.
If you make it to the southern part of Nova Scotia be sure to check out Lane's Privateer Inn
Yarmouth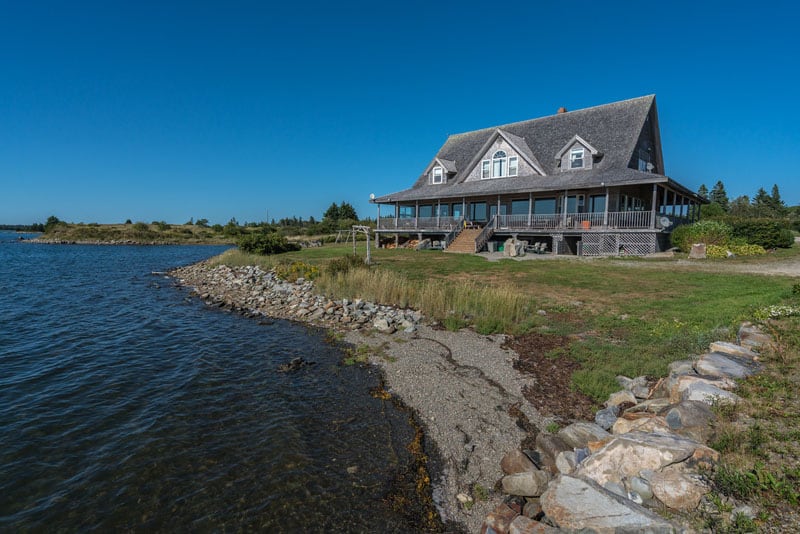 Ye Olde Argyler Lodge
As we make our way through our list of Nova Scotia Accommodations, Ye Olde Argyler is our next stop on the South Shore.
Located about 45 minutes from Yarmouth, this quiet heritage house stands on the shores of Lobster Bay.
They offer kayaking excursions or you can simply sip wine as you watch the sun go down over the picturesque bay as a fire blazes in the pit.
Dinner is a delight with East Coast musicians playing lively tunes and don't forget to try the local specialty, Lobster Poutine.
To book your accommodation, visit Ye Olde Argyler Lodge
Halifax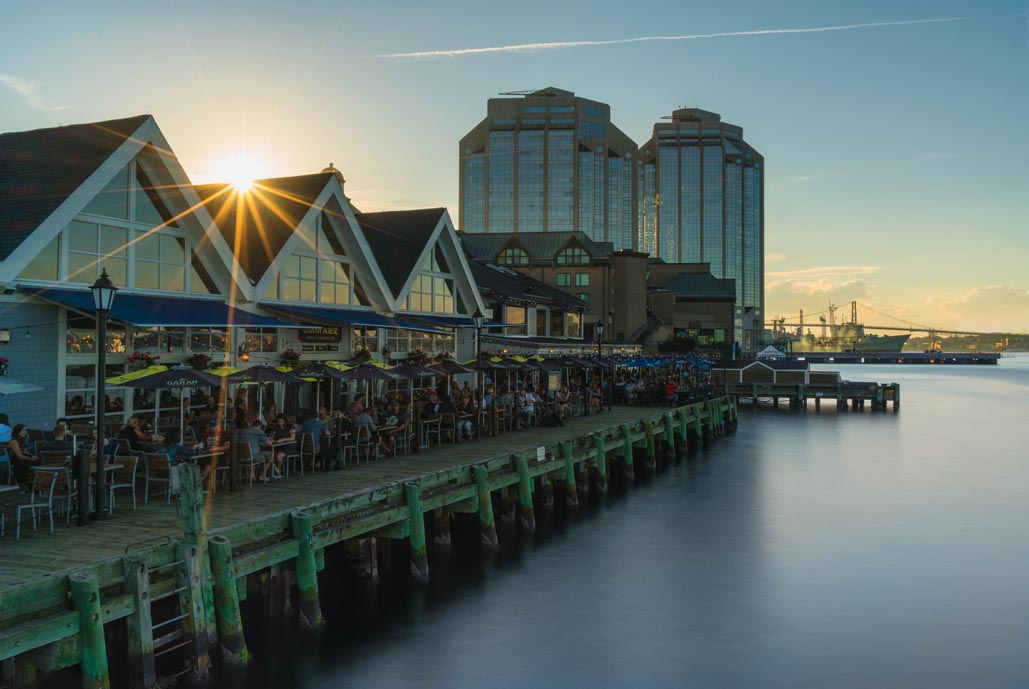 Where to Stay in Halifax
The Haliburton is a lovely boutique hotel close to downtown and the waterfront.
Hotel Halifax was our favourite hotel in Halifax as it was close to the harbourfront and citadel and is walking distance to many top Halifax attractions.
It has a pool, bar, restaurant and fitness centre.
Lord Nelson is the historic hotel in Halifax dating back to 1928. We didn't mind staying here, but it's a bit dated and the service wasn't the best.
But if you like those grand old hotels like the Chateau Frontenac or Chateau Laurier, this is for you.
So as you can see, Nova Scotia accommodations vary greatly from city to city.
There are heritage homes, small B&Bs, family size cabins and full on resorts. Whatever you are looking for, you'll find it in Nova Scotia. Now all you have to do is choose!
Read More:
Where to Stay on the Wild Atlantic Way
Why Nova Scotia Should Be Your First Stop on the East Coast
Discover an unexpected gem on the South Shore of Nova Scotia
Kayaking in Nova Scotia with a Lobster Feast Reward
Welcome to The Skyline Trail -The Most Scenic Hike on an Epic Drive
For more information on Nova Scotia Accommodations check out Nova Scotia Tourism for suggestions all around the country.