Located on Georgian Bay in Lake Huron, Manitoulin Island is the largest freshwater island in the world. There are many things to do on Manitoulin Island and here are the best ideas to help you plan your trip.
Things to do on Manitoulin Island
Just think of exploring 2766 km2 (1167 square miles) of pristine landscape.
Part of the Niagara Escarpment, Manitoulin Island offers some amazing nature experiences, and here are our top picks for what you can't miss.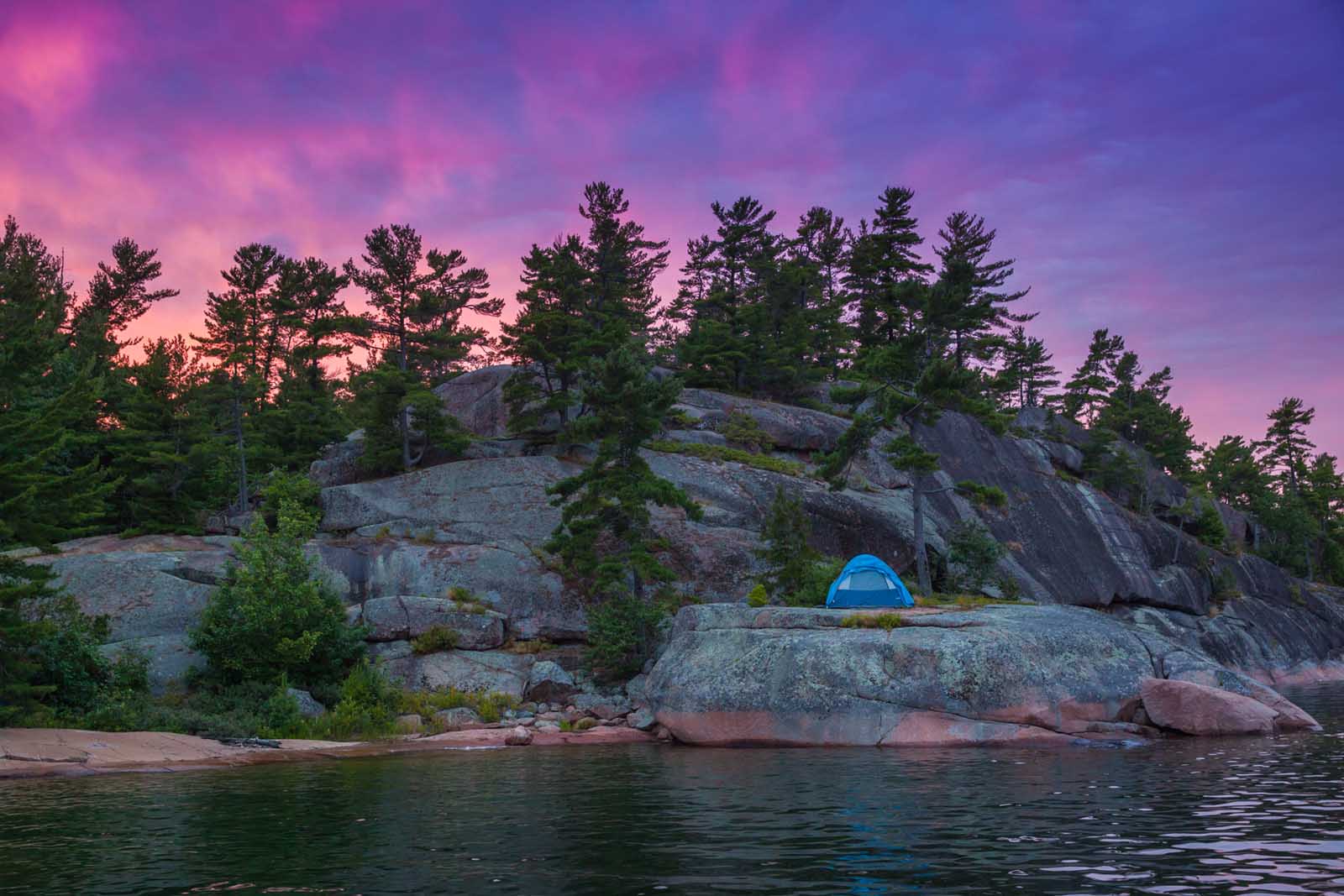 How to get to Manitoulin Island?
You can drive directly to Manitoulin Island from Toronto up the 400 to Highway 6. The trip takes 6 hours.
You can also take the Chi Cheemaun ferry from May to Oct. The two-hour ride will take you to South Baymouth.
What makes Manitoulin Island special?
Manitoulin Island is the world's largest freshwater island. It also houses the largest lake within a freshwater island in the world.
What is not to be missed on Manitoulin Island.
You must visit the Great Spirit Circle Trail and immerse in Innishanabe Culture, hike to the Cup and Saucer Trail and take a dip at Bridal Veil Falls.
11. Great Spirit Circle Trail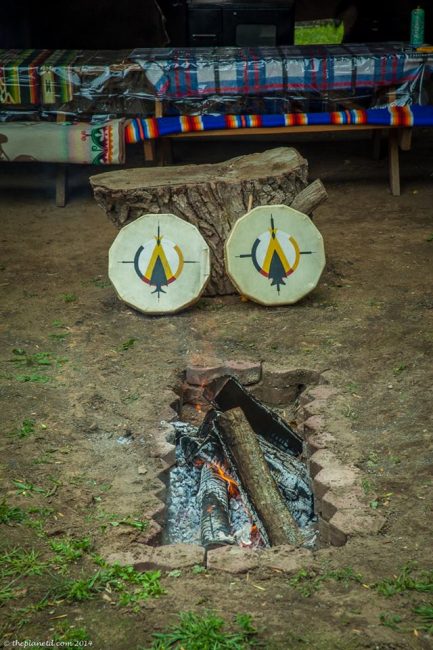 You can hike this on your own, or take a tour. We highly recommend taking a tour with the Great Spirit Circle Trail.
You will learn about native flora and fauna and local customs and legends of the First Nations people.
It is one of the best experiences for cultural travel we've ever had in Canada and if you go to Manitoulin Island, be sure to check out the visitor's centre to learn of all the Great Spirit Circle Trail experiences.
10. Horseback Riding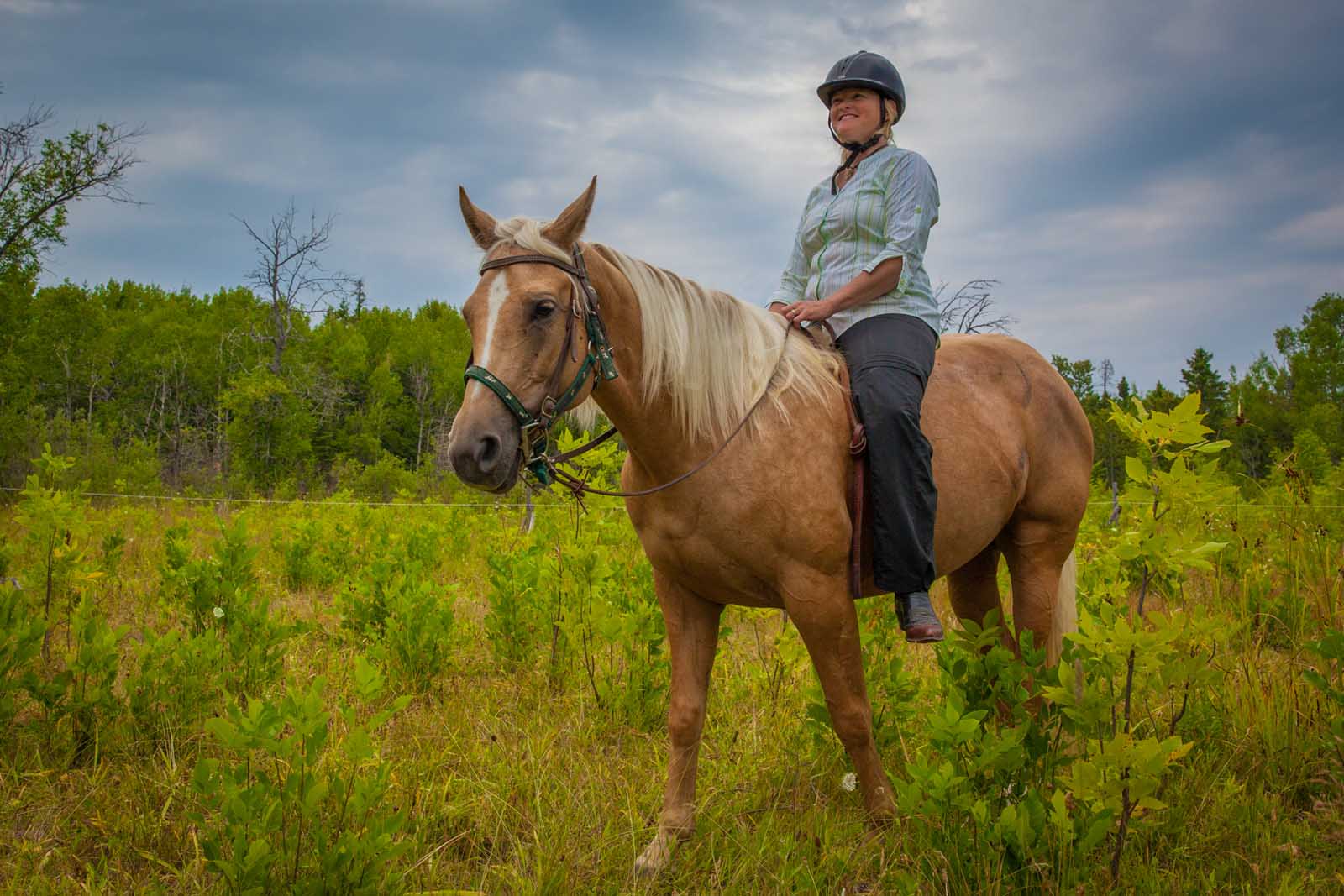 Step back in time to go horseback riding on Manitoulin Island and spend a night camping on the island.
Take in the beautiful view of the island from the plateau as you get to know your horse.
Riding on Manitoulin is a fun and challenging ride with a lot of ascents and descents on rocky trails.
For a real rustic Ontario experience, this is the trip for us!
9. Bridal Veil Falls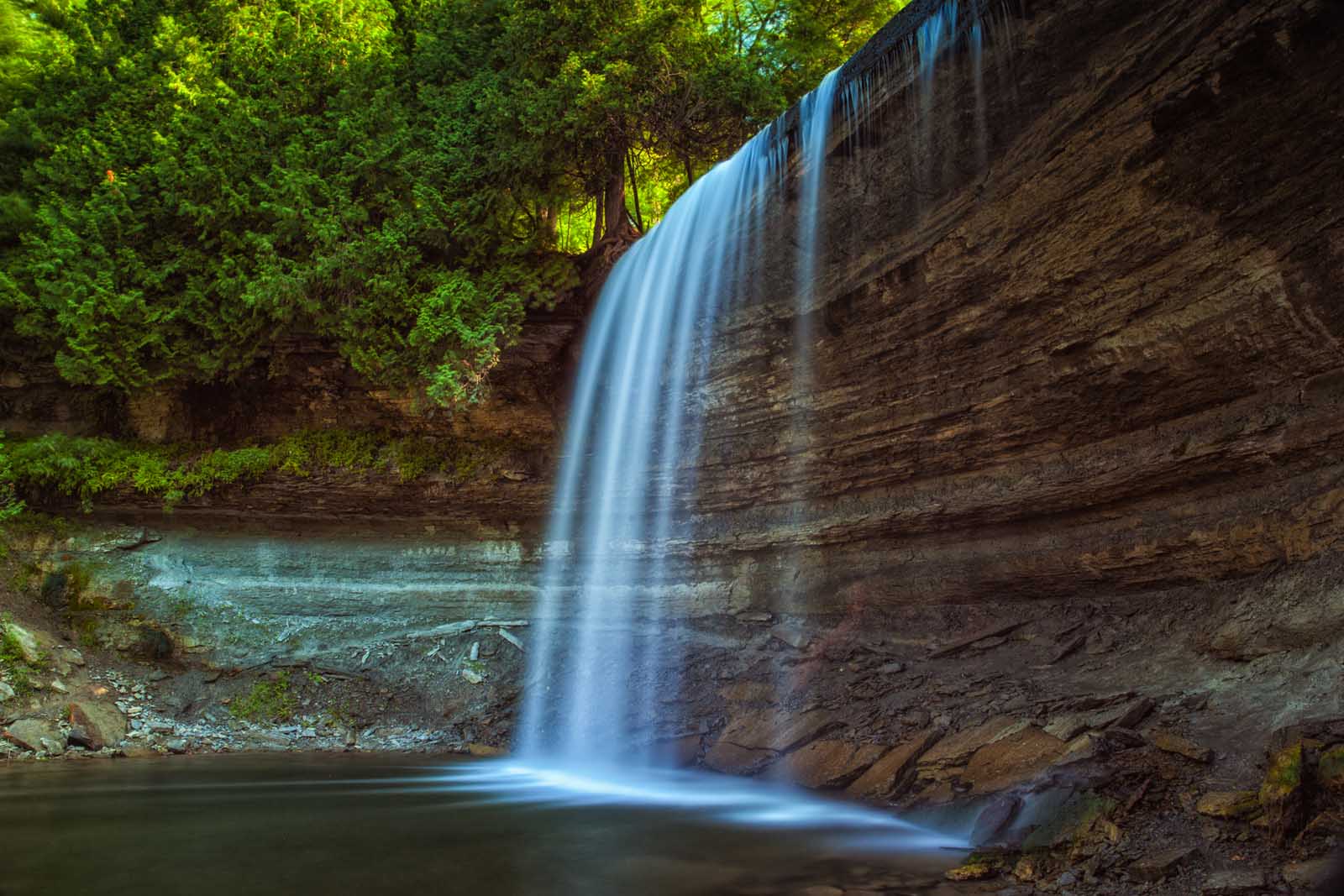 Even our bank teller told us that we have to go to Bridal Veil Falls.
It's the number one attraction for everyone traveling to Manitoulin Island. Located right off the road and just a short walk down well-maintained metal stairs, it's a perfect spot for a dip.
Kids loved playing under the falls and Dave and I loved walking behind them to take photographs.
Since it's so popular it's quite crowded so arrive early.
We waited around for the people to clear out and by late afternoon we had it all to ourselves.
8. Bebamikawe Memorial Trail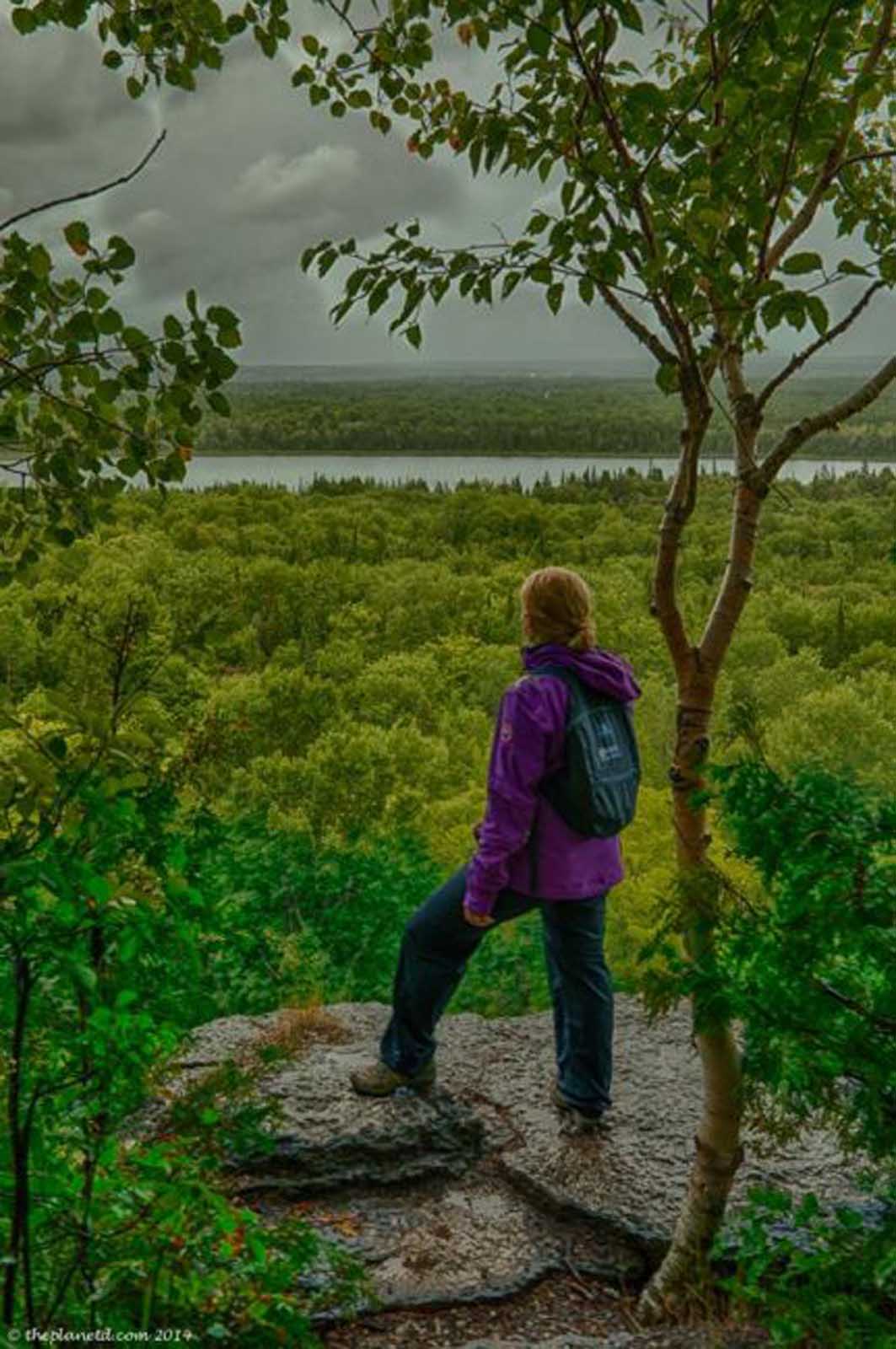 A trip to Manitoulin is all about being outdoors. There are several hikes you can do on the island including the iconic Cup and Saucer Trail.
But there are lesser-known hikes too, like the Bebamikawe Memorial Trail that is a long, but moderate 14 km hike that takes you to lookouts and vistas along a mix of double and single track trails.
7. Eat at the Old Schoolhouse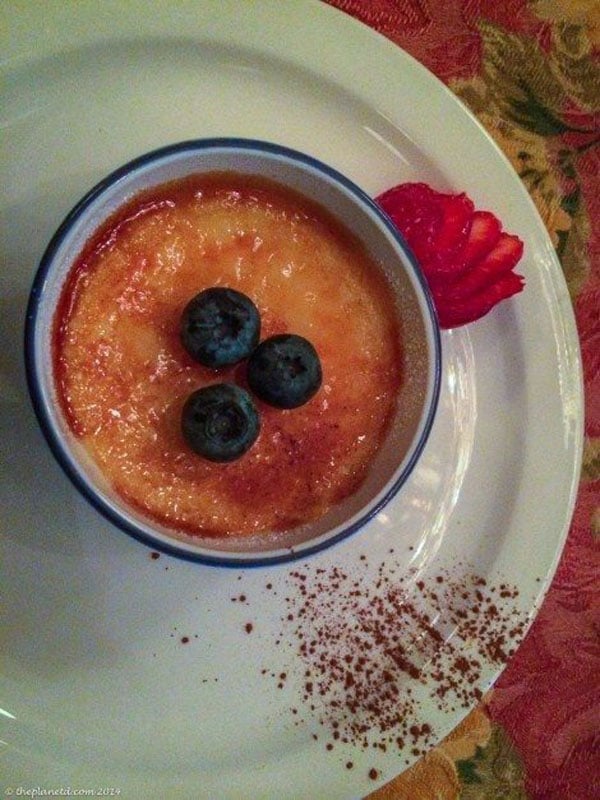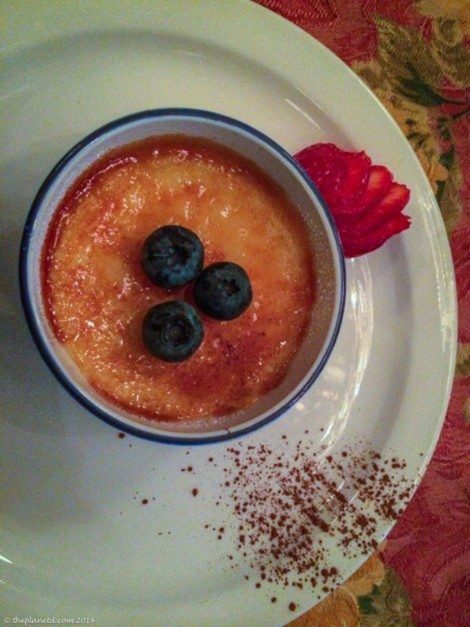 A vacation wouldn't be complete without a great meal and the best we had was at the Old Schoolhouse.
Located in Providence Bay, this fine-dining restaurant is set in an old one-room schoolhouse dating back to 1898.
The ambiance is relaxing and quiet with soft lighting and music, making for the perfect evening out.
Chef Greg Niven moved to Manitoulin with his wife Heather in 1996 after honing his skills in Toronto and has never looked back.
The French-inspired menu offers a touch of class to your Manitoulin vacation at reasonable prices. Make sure to save room for the B52 Crème Brûlée it's delectable.
Make sure to reserve a table, this place fills up! See Website: The Old Schoolhouse Restaurant
6. Sunset Canoe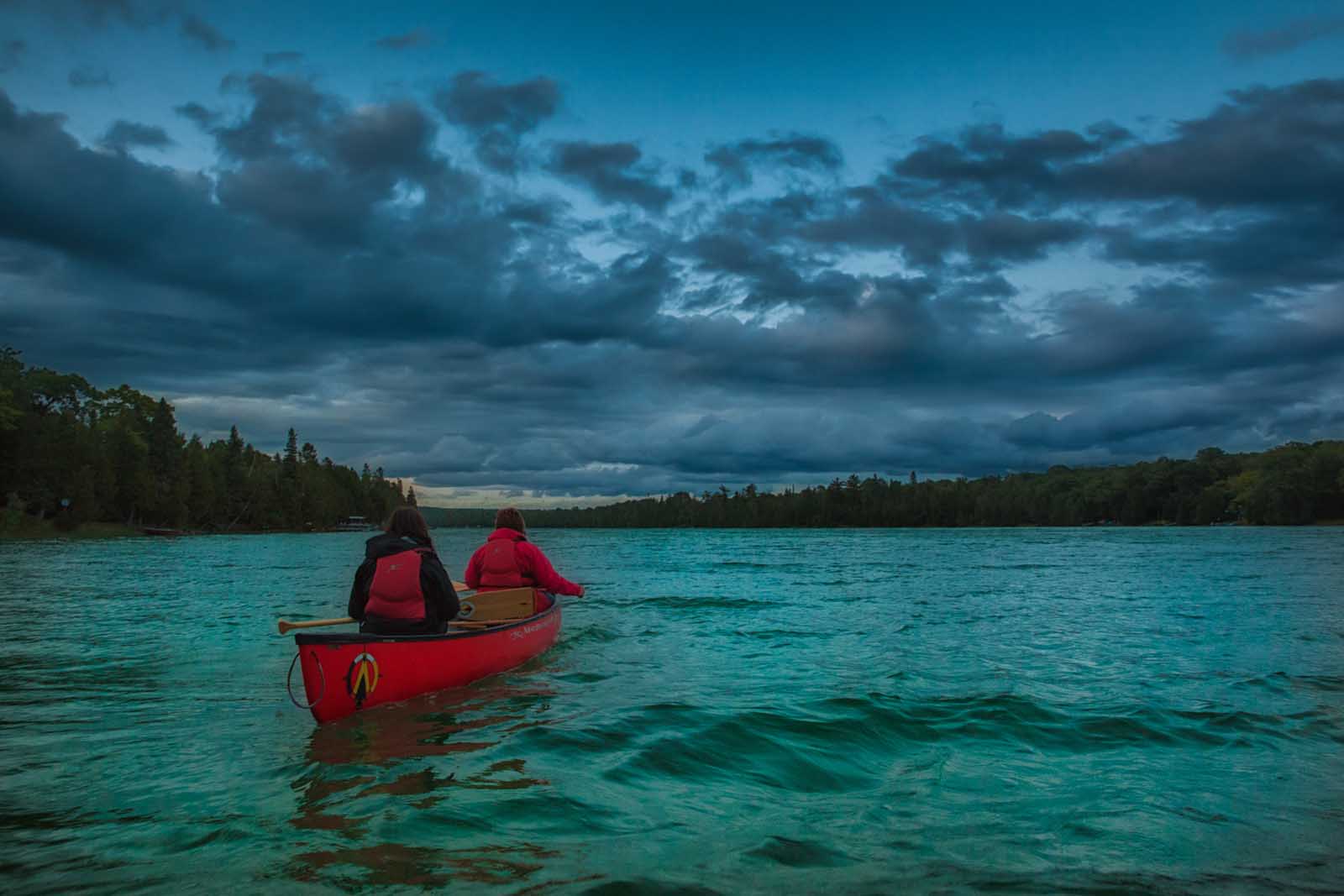 If you happen to visit at the right time of the month, you can paddle the North Channel under the full moonlight.
We were a bit late for the full moon and the weather was a bit rough, so we instead made our way to Otter Lake with Aboriginal Guide Falcon to canoe under the stars.
When visiting Canada, you must give canoeing a try.
By booking a trip through the Great Spirit Circle trail, you'll have the chance to canoe with an expert and hear their stories about the vessel that the First Nations introduced to the fur traders and early European explorers.
5. The Great Spirit Circle Trail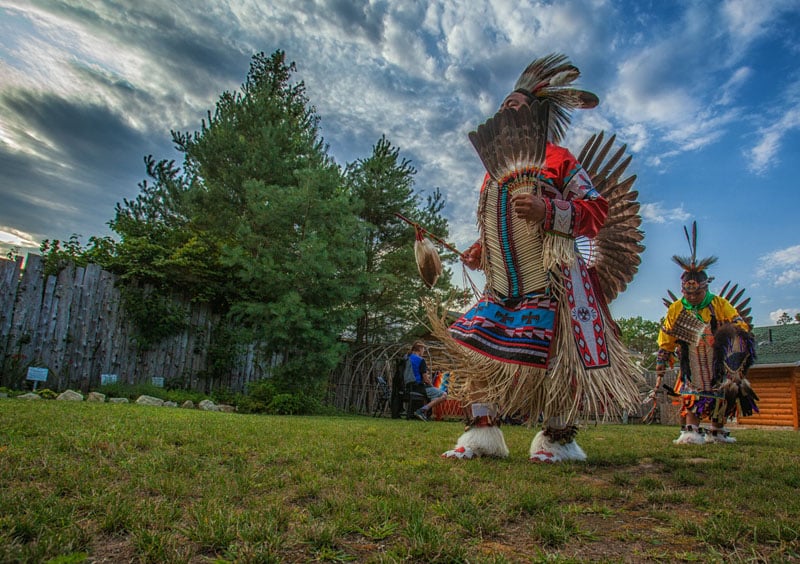 Speaking of the Great Spirit Circle Trail, you cannot visit Manitoulin Island without stopping in at the Great Spirit Circle Trai, head office on Hwy 552 in M'Chigeeng.
There are seven reserves on Manitoulin and the GSCT offers tours and information on the history and traditions of the Anishinabek people.
We spent a great deal of time on the Great Spirit Circle Trail taking part in various Aboriginal activities.
4. Voice of the Drum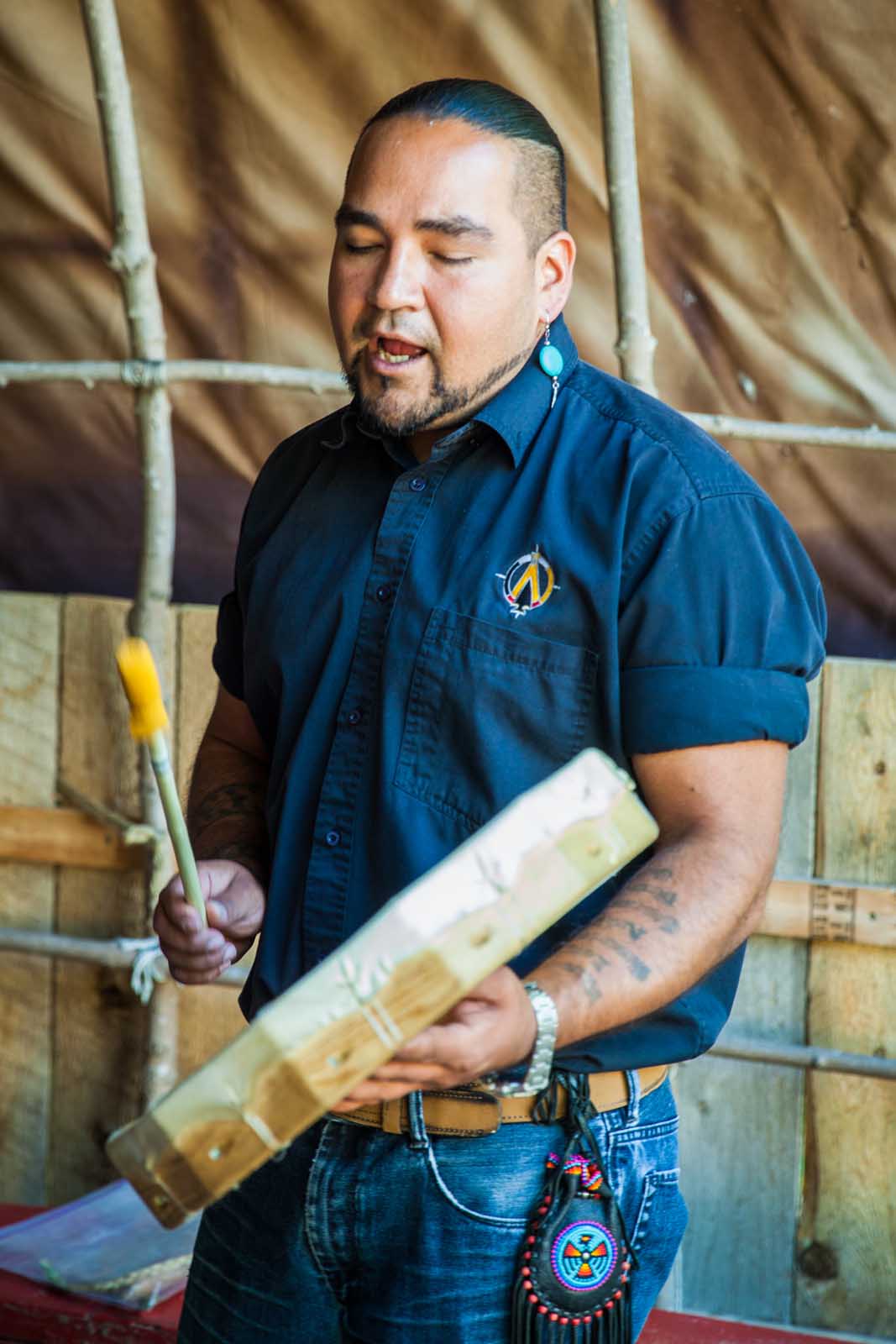 The drum is the centre of Aboriginal lives.
We learned different drum techniques and made our own drums to take home with us.
The drum is the heartbeat of Mother Nature. Drum and we learned that song is used for many occasions: As a prayer, as a celebration, or just plain having fun!
We listened to our guides Steven and Falcon sing as they played us different songs for different purposes while pulling the deer hides over our drum frames.
There is something mesmerizing about listening to the vocal stylings of these talented performers as they are accompanied by their drums.
3. Aboriginal Feast with Song and Dance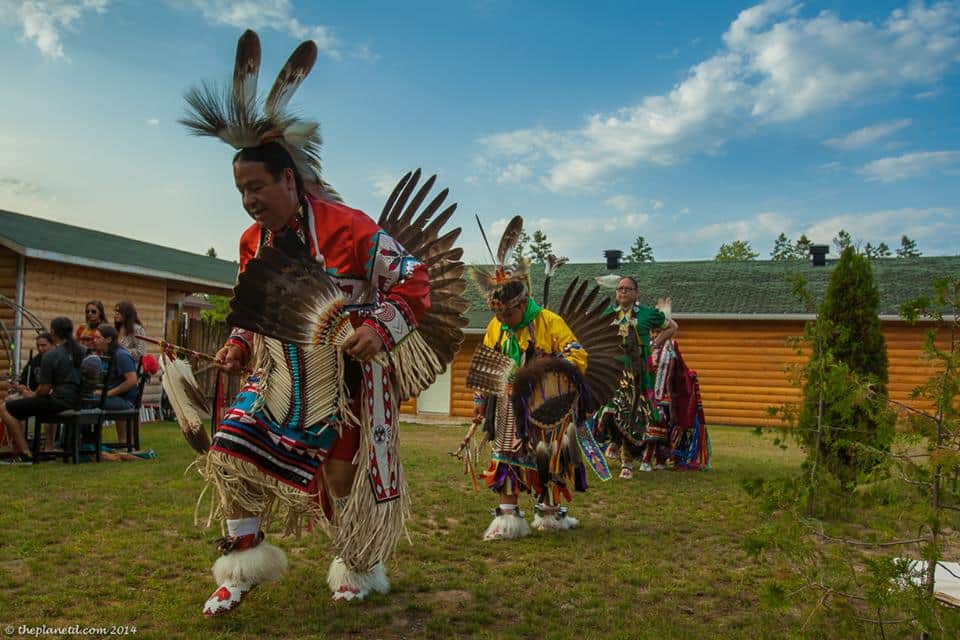 Canada's First Nations is one of the most fascinating cultures on earth. Learn of their ancient ways passed down from generations and immerse in the culture.
There are several experiences to learn of the Inishanabe people of Manitoulin and this was the most beautiful.
Rolling Thunder Dance Traditions performed traditional song and dance and even let us join in before we settled in to a First Nation's Feast! Ojibway Cultural Centre.
It's a fascinating, fun and informative experience. Don't miss it!
Check out packages at The Great Spirit Circle Trail
2. Camp on the Benjamin Islands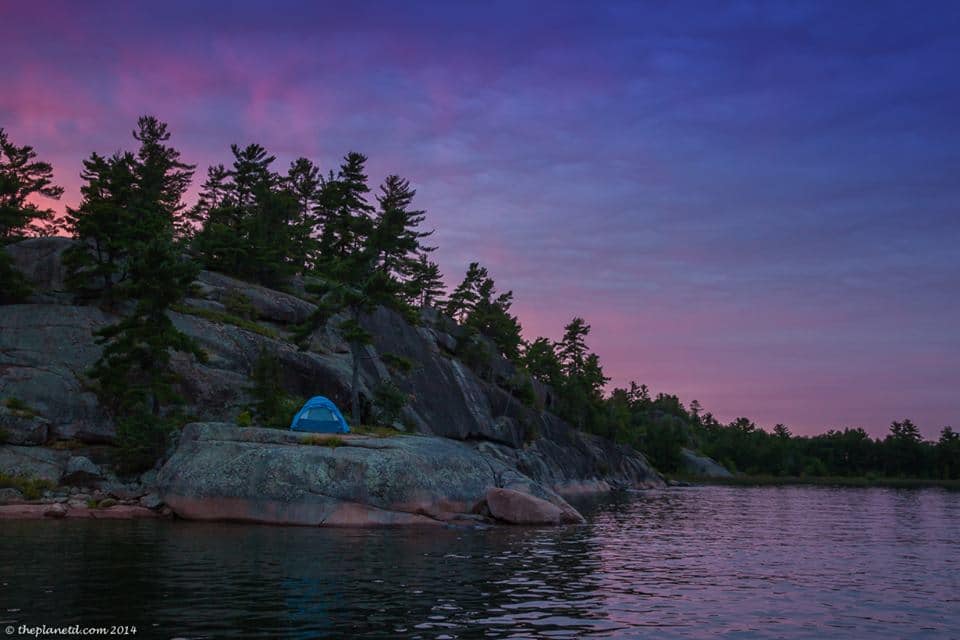 We took a tour of the islands and coast with the North Channel Cruise Line Tour Boat. Manitoulin has beautiful rocky scenery and it must be seen from a boat.
After a day of sightseeing, we set up camp on the rocks and spent the night staring at the stars.
1. Cup and Saucer Trail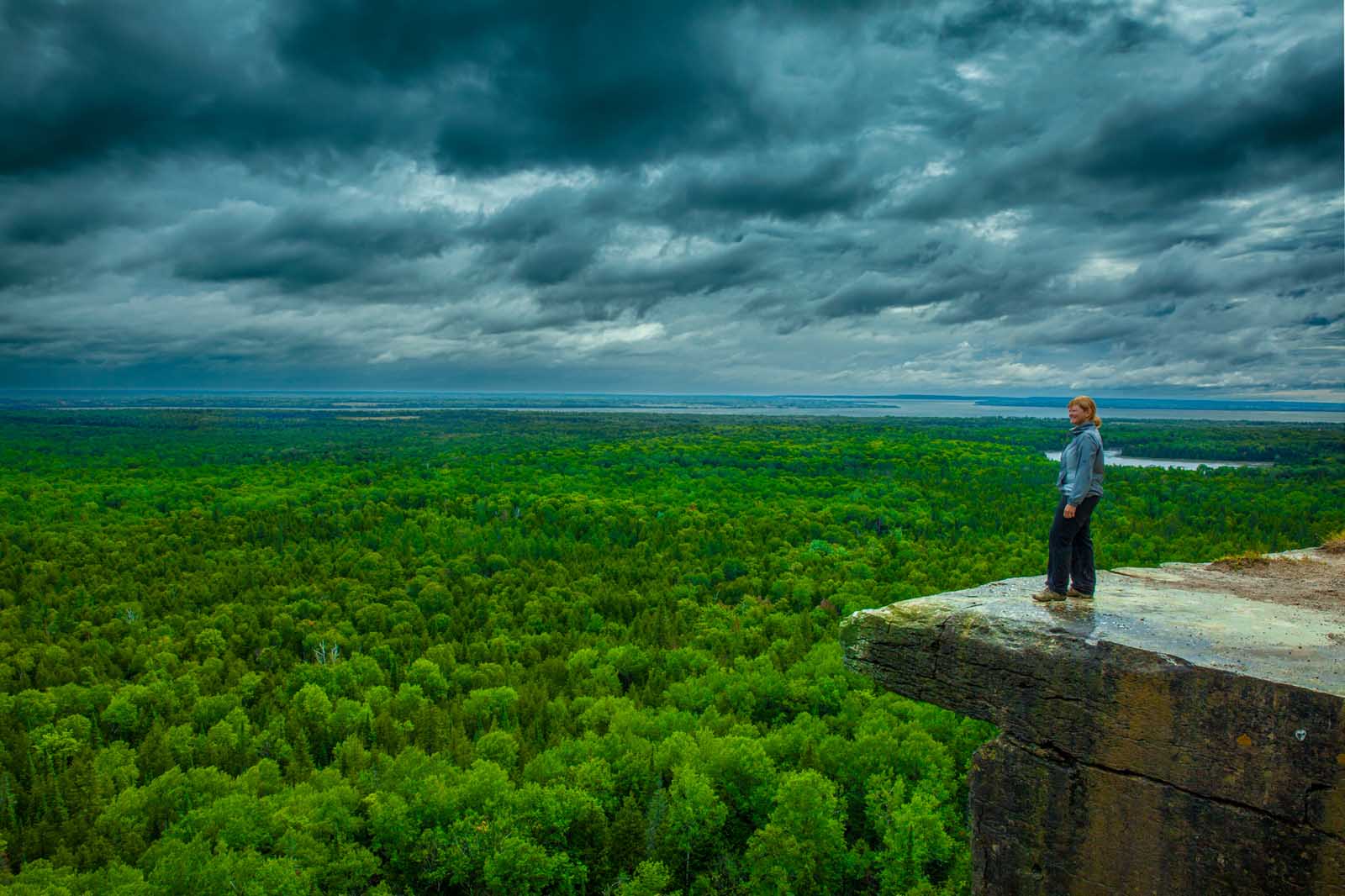 The Cup and Saucer Trail is the quintessential hike of Manitoulin Island. Heck, it's one of the Quintessential hikes of Ontario!
It starts in a parking lot off the main road, and within a couple of hundred metres (600 feet or so) the steep rocky climb begins.
Beginner hikers may find it challenging, but stick with it, the payoff is worth the climb up roots, over boulders and through the muddy trail after a rainy night.
We didn't expect the views to be so staggering.
Climbing up to the second lookout took us up 70 metres (210 feet).
The star of the show is the overhanging rock plunging into the valley below.
Looking over the escarpment, lakes, and wetlands is a sight that will take your breath away. We could have spent hours taking photographs of the view.
Map of Manitoulin Island
Click here for your interactive map of Manitoulin
Where to stay on Manitoulin Island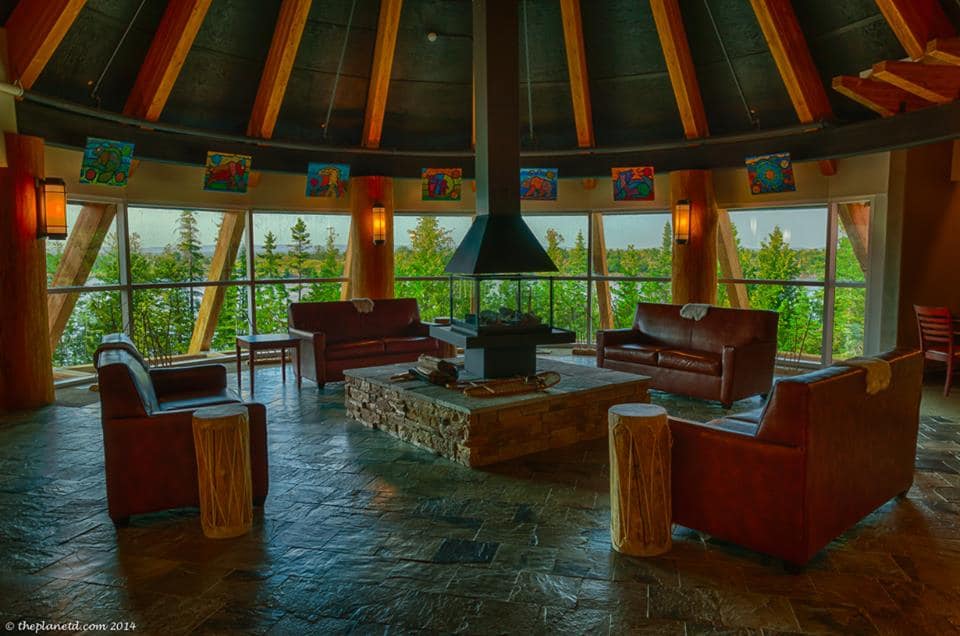 Where to Eat on Manitoulin Island
For more information on Manitoulin Island and the surrounding area visit Northeastern Ontario Tourism.
Did you enjoy this post about Manitoulin Island? Save it to Pinterest for future travel planning.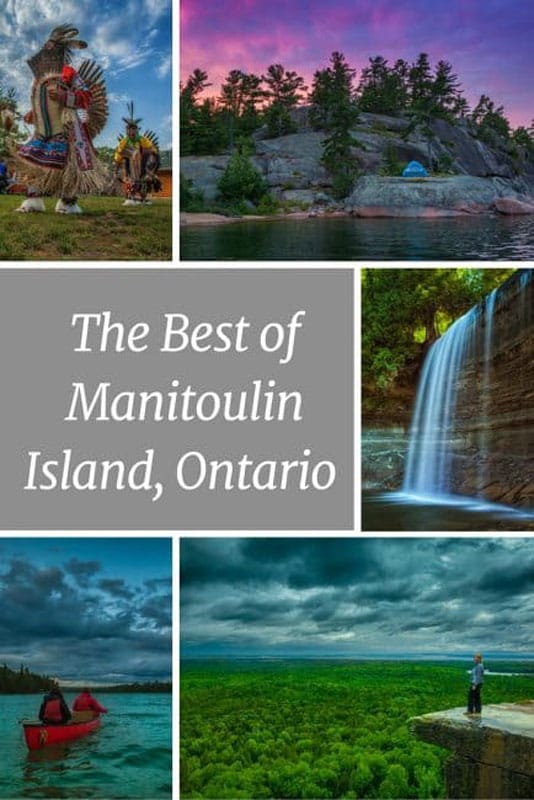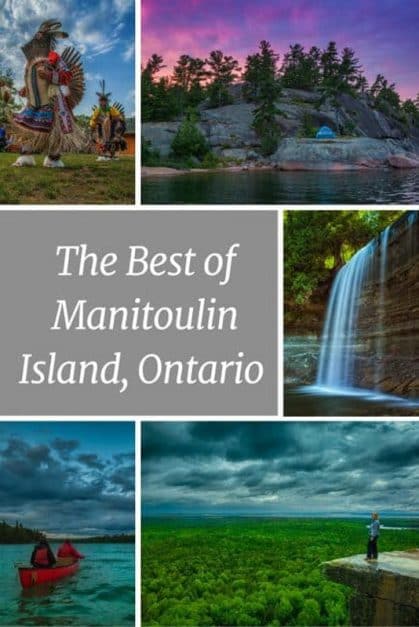 Read More:
The Anishinabek People of Ontario: 5 Aboriginal Experiences
Discover the Beauty of Ontario in Photos
The Wild Coastal Trail of Pukaskwa National Park
Voice of the Drum – Manitoulin Islands' Make and Take Experience