One of the dreamiest destinations we've ever visited was Victoria Falls in Zambia. Zambia surprised us. Known as the adventure capital of Africa it truly lives up to its name. 
Victoria Falls Zambia
We cycled through Zambia during our trip through Africa from Cairo to Cape Town and I remember how lush and green the country was.
I remember riding on its high plateau and seeing trees for as far as the eye could see. It was a beautiful trip through the country and I'll never forget riding into Livingstone to witness the magnificent Victoria Falls.
We had two days off from cycling and we were going to make the best of it. So what does one do when visiting Victoria Falls? They do amazing adventures.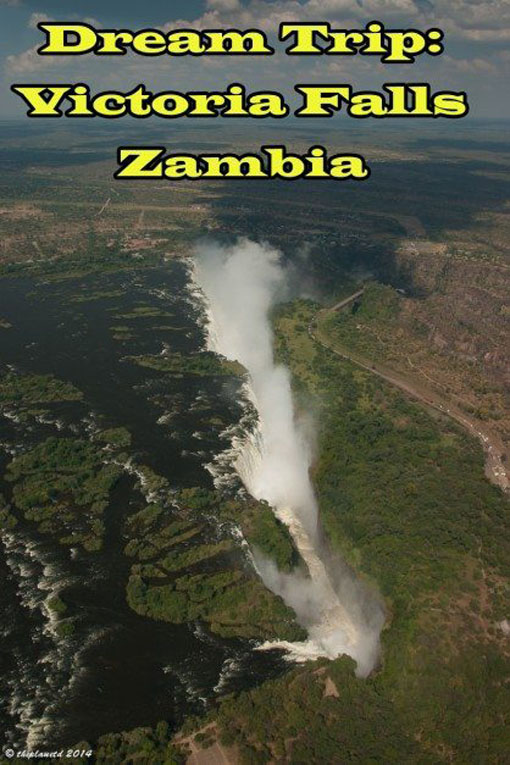 Before we saw the falls with our own eyes, I didn't know what to expect. I thought to myself, "Hey, I live near Niagara Falls, how much better can Victoria Falls be?"
Boy, was I in for an awakening. Victoria Falls was out of this world.
It's the world's largest waterfall by volume and the setting within the  Mosi-oa-Tunya National Park makes for a remarkable setting. The sight of it is beautiful enough, but the adventures to be had, make it an extraordinary dream trip. 
Enjoy The best of Victoria Falls, Zambia: The Perfect Dream Trip
#1 Gorge Swing
The Spectacular Batoka Gorge is 350m wide and over 100m deep and carved over millions of years by the raging Zambezi River. This is your chance to soar over the gorge, abseil into it and jump off of it.
The Zambezi Gorge Swing will definitely get your adrenaline pumping.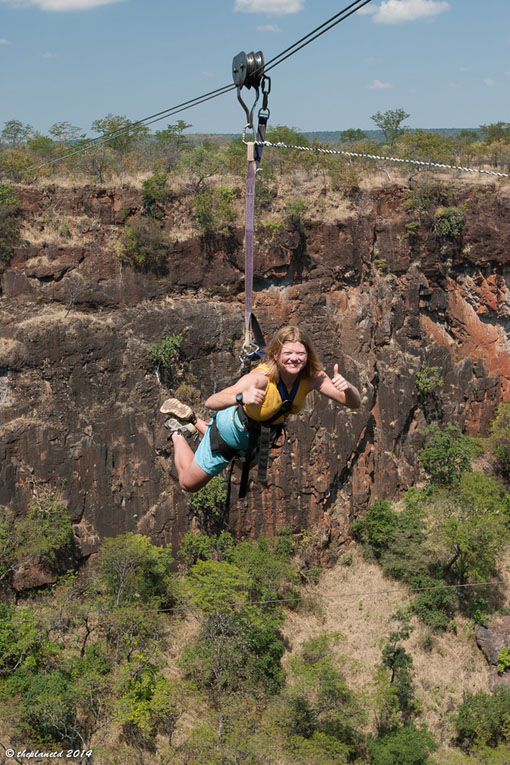 #2 Victoria Falls Helicopter Flight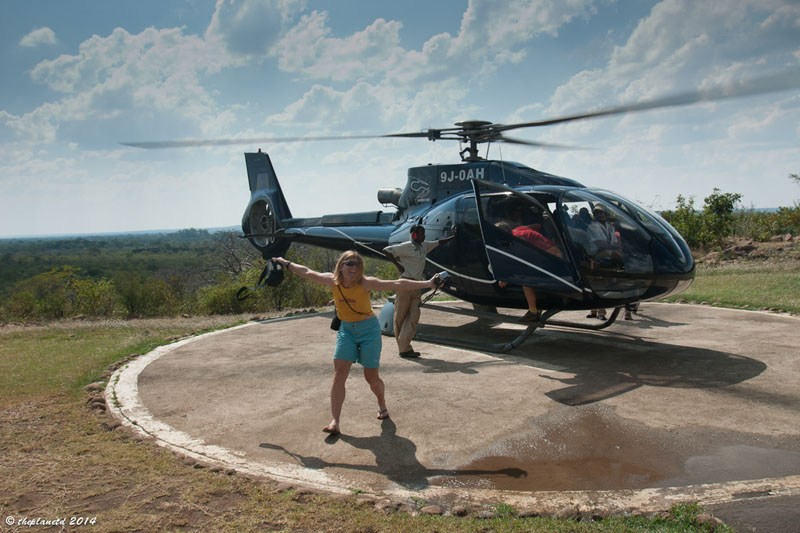 One cannot truly understand the scope and scale of Victoria Falls until you view it from the Air.
We took a hair-raising trip through the gorge and up over the falls by helicopter.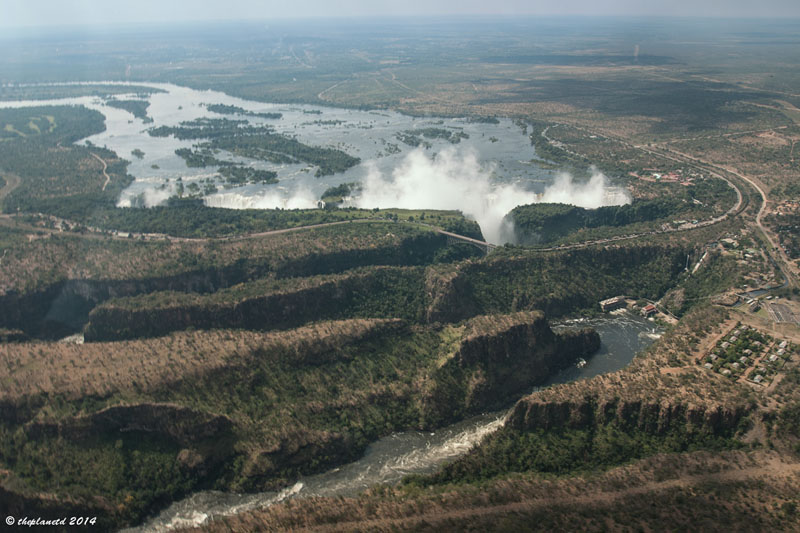 They compare this trip to whitewater rafting in the sky and we can understand why. We twisted and turned and bumped up and down.
It was a thrill ride with a magnificent pay off at the end where we viewed all of Victoria Falls in its glory.
#3 Microflight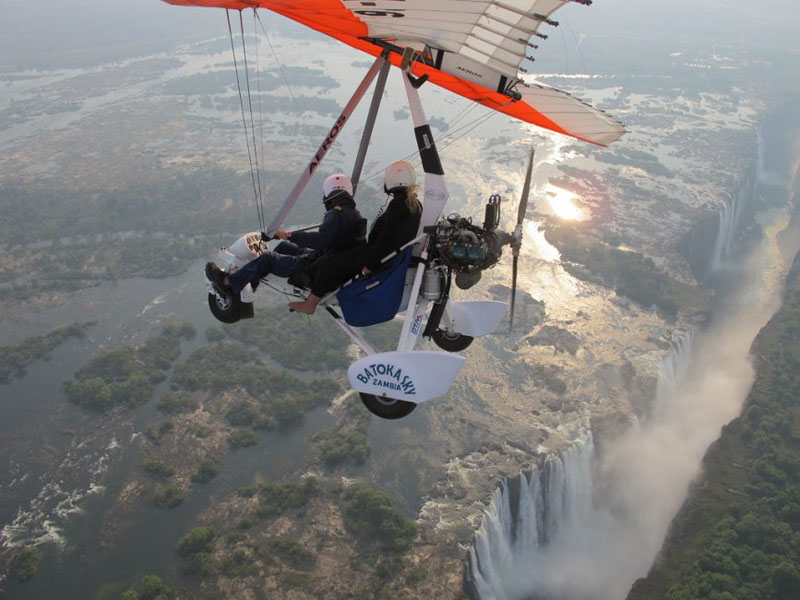 If you want an adventure that makes your hair raise even more, a microlight flight over the falls is for you! This way of sightseeing truly lets the wind rip through your hair and is as close as you'll feel to flying like a bird. Hear the roar of Victoria Falls as you soar over head.
Read more about this adventure at Travel is Medicine for the Soul
#4 Visit the National Park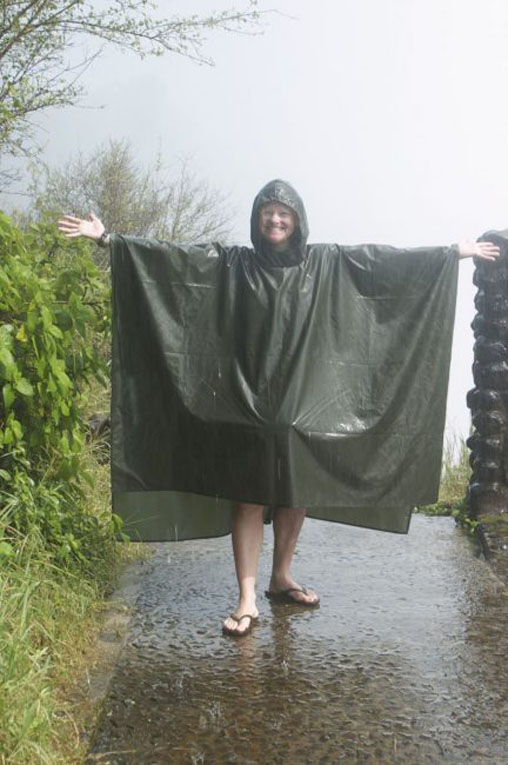 Walking next to the powerful Victoria Falls will make anyone's heart pound. Entering the national park beside the falls, a network of trails takes you right up to its face.
Covered in spray it is a thrilling experience being so close to the thunderous water. The path takes you to a narrow bridge that you can walk across.
The bridge is so close to the falls that you are engulfed in a mist and fog. Once you make your way across, you are free to explore trails and paths that wind their way through a patch of land directly across from the falls. You will be able to see it from many angles.
#5 Visit David Livingstone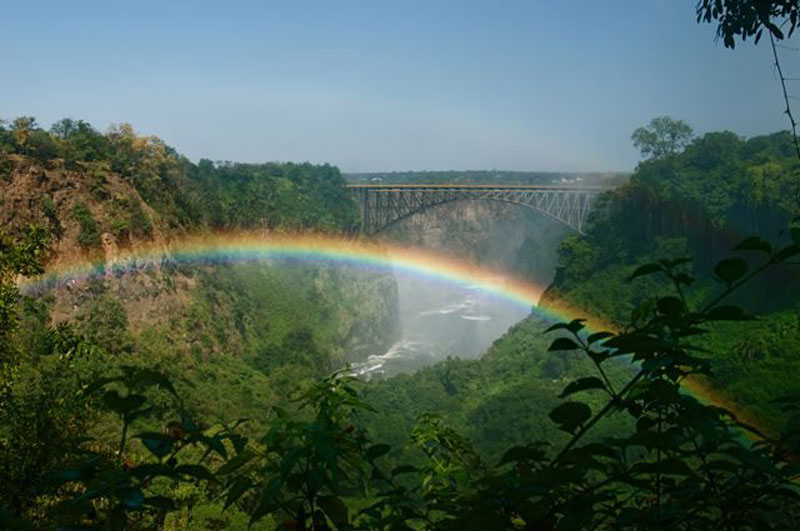 Dr. Livingstone, I presume. David Livingstone introduced Victoria Falls to the world. The Native People of Zambia already knew about the Smoke that Thunders and Dr. Livingstone took guides from The Makololo to navigate the waters.
You can visit Livingstone Island located on the lip of Victoria Falls where he first landed with his guides back in 1855. Tours are offered during the low season where you can a twin engine power boat ride out to the island.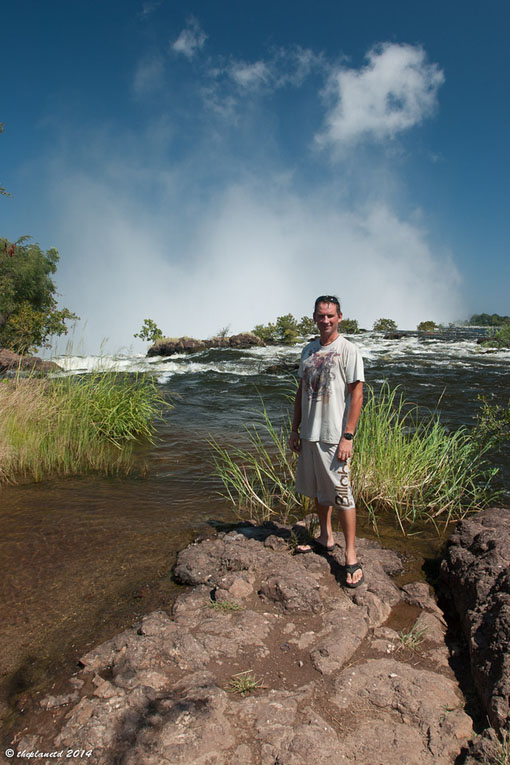 #6 Zambezi Sun Hotel

The Zambezi Sun Hotel is the closest hotel to Victoria Falls and you can enter the National Park through it.
We went for a delicious buffet breakfast before sneaking into the park by giving the gate guard a fake room number. (I doubt you can do that anymore.)
Wild zebras and giraffes roam the grounds and you can even use their pool. For us who were camping through Zambia, this was a treat and a half.
#7 Go on Safari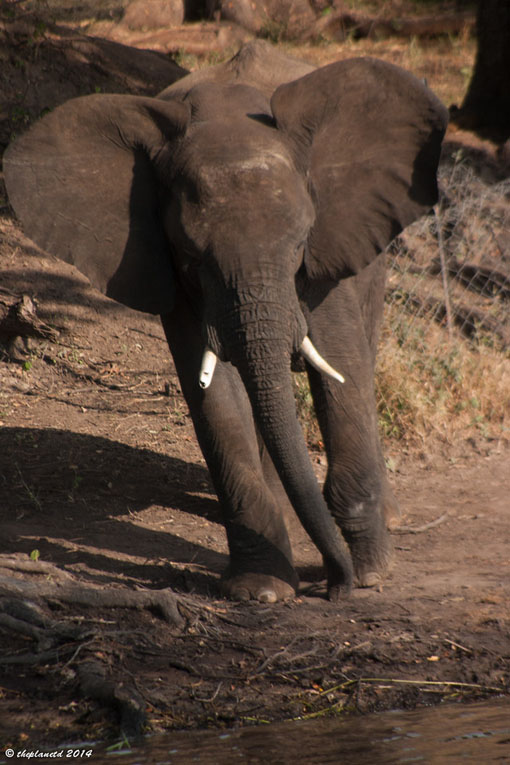 It may sound strange to go to a different country for a safari, but Chobe National Park is just a short drive from Victoria Falls and it's one of the most spectacular locations to go on safari.
Famous for its river safari, you can float on a barge and watch animals come to life on the river as the sun goes down.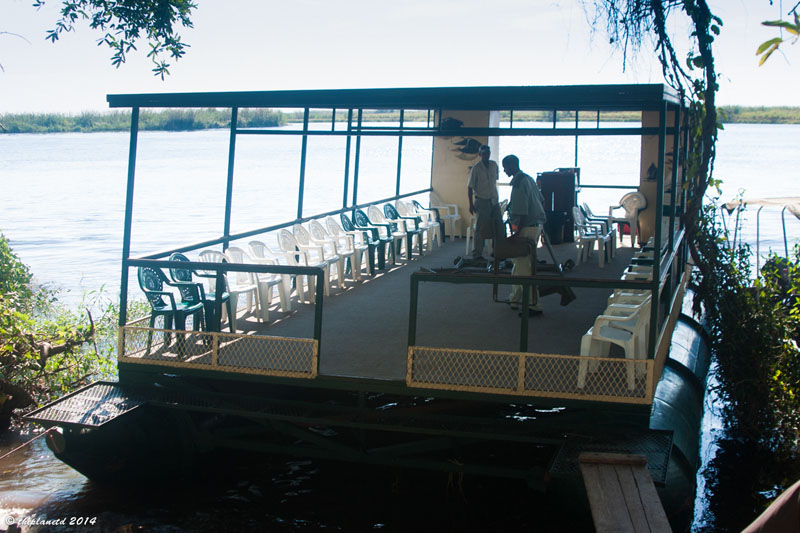 Victoria Falls is definitely a destination where you want to save your money before traveling.
Because once you get there, you'll want to do it all! I know we were running low on cash, but we looked at this as a once in a lifetime experience and I am glad that we gave everything a try.
Have you been to Victoria Falls? What was your favourite adventure?
---
Read More
A Walk on the Wild Side in Addo Elephant National Park
Amboseli National Park – Kenya's Royal Court