Our Aboriginal Cultural Experience on Manitoulin Island began at the Manitoulin Hotel and Conference Centre in Little Current.
Entering the lobby felt as if our Aboriginal immersion had already begun.
The lobby is shaped as a teepee and decorated with First Nations arts and crafts.
The rooms are comfortable adorned with aboriginal art and dinner on the patio overlooking the harbour was an excellent way to kick off our adventure and get to know one another.
The Aboriginal Experience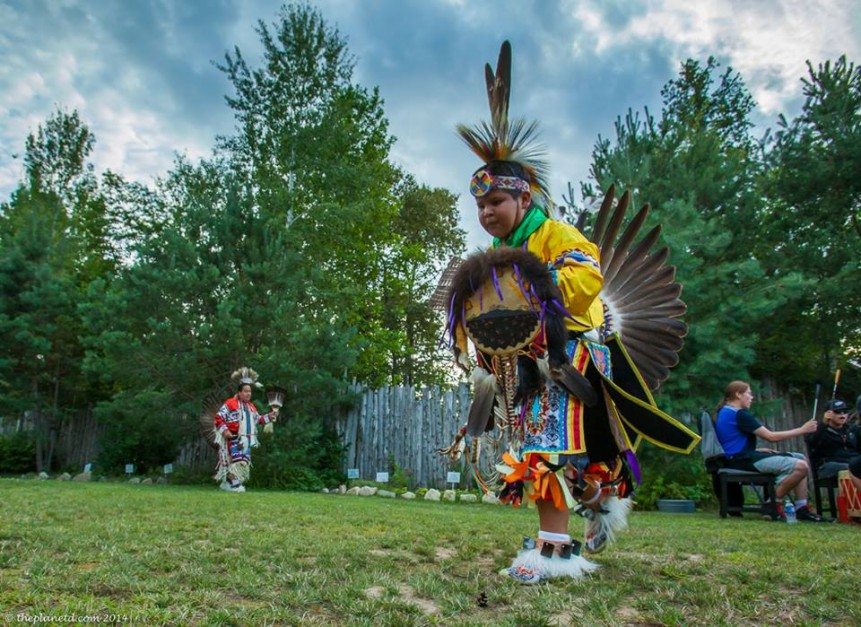 The summer weather just hasn't been the best here in Ontario, and after only one day on Manitoulin Island, it took a dark turn to stormy skies and cold windy weather.
Sadly, we cannot control Mother Nature's fury and the dream adventures like flying over the island and canoeing under the full moon quickly fell out of the itinerary.
It was certainly disappointing, but coming from someone who's been on a small scenic plane during rough weather, it's the last place you want to be when a storm hits.
Our winners accepted every challenge with smiles and confidence.
We took them out of their comfort zone and introduced them to some new experiences like sleeping outside in a killer thunderstorm, camping on a rocky island, canoeing through rough waters, riding horses bareback and climbing tough terrain.
They impressed us with their perseverance and refusal to give up. By the end of the week, everyone was laughing and joking about the ups and downs and the lifelong friendship bond was solidified.
1. Aboriginal Culture

We'll be telling you all about the adventures in the coming days but today I'd like to focus on the Aboriginal experience of Manitoulin Island.
As we sat around the campfire one evening, our guide Falcon asked us what brought us all to Manitoulin.
Dave and I had similar responses that it was important to us to learn about the culture of the Inishnawbek people and to get to know the traditions and stories of the First Nation's People.
There are 7 reserves on Manitoulin and it is one of the best places in Ontario to be immersed in Aboriginal culture and experiences. One of the first things we learned was the smudging ceremony.
This is a ceremony where local herbs and tobacco are put into a bowl and lit on fire, just enough for it to smoke. Each person passes the bowl around and wafts the smoke into their five senses.
This cleanses out the bad energy and any negative feelings so that you can get on with the evening. Falcon told us that people do it several times a day.
2. Cup and Saucer Trail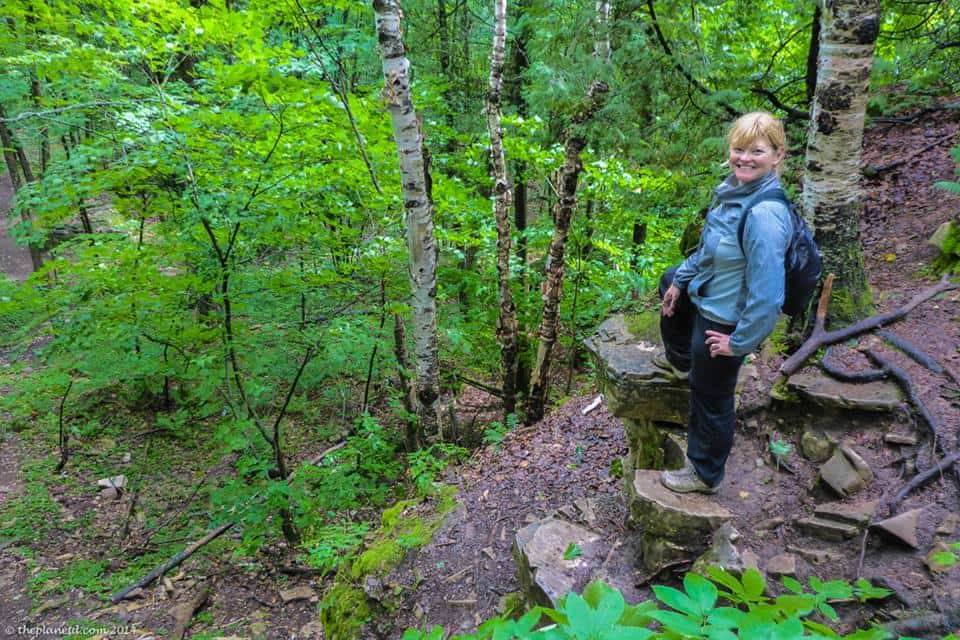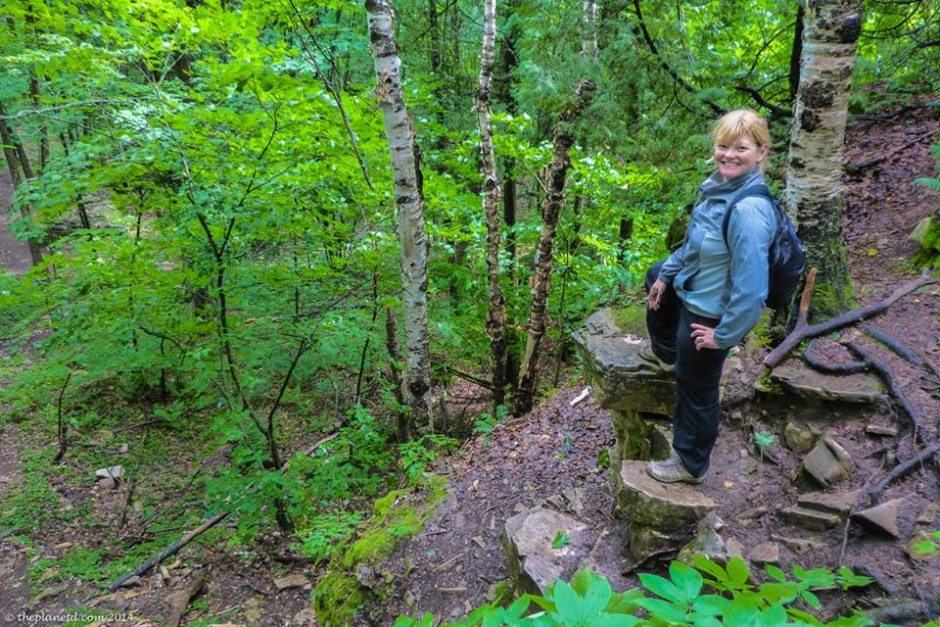 Even though we did many adventures, each and every one of them had something to do with culture. One of our favourite adventures blended with Aboriginal culture as hiking the Cup and Saucer Trail.
We were thrilled to learn that This is Manitoulin Island's signature experience.
It's a challenging hike up rocky staircases and cliffside trails, but the views are worth the discomfort as once you arrive at the top, you are treated to a panoramic display of the Niagara Escarpment, a World Heritage Site from 70 metres above the island.
Our Guide, Falcon led the way as he told us about legends of the area.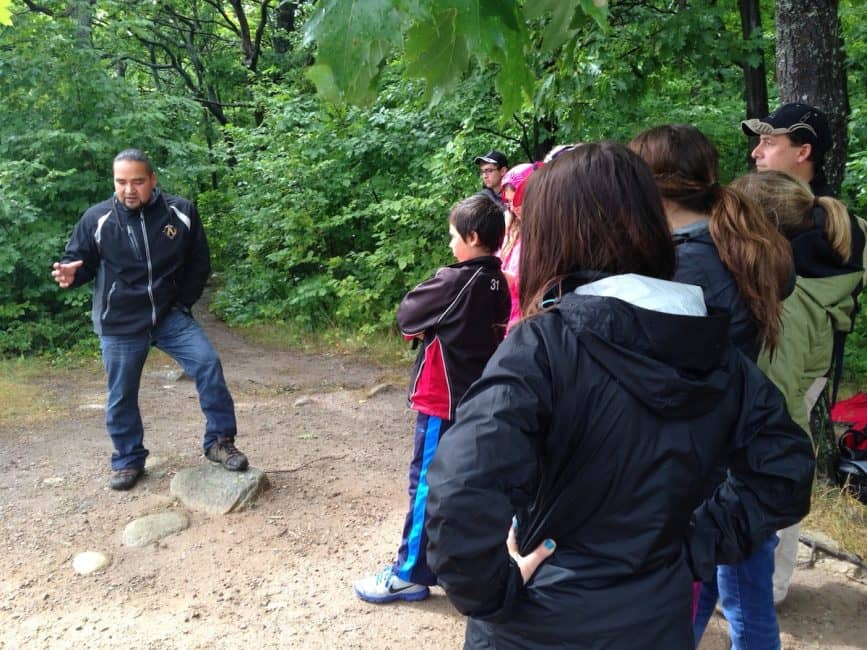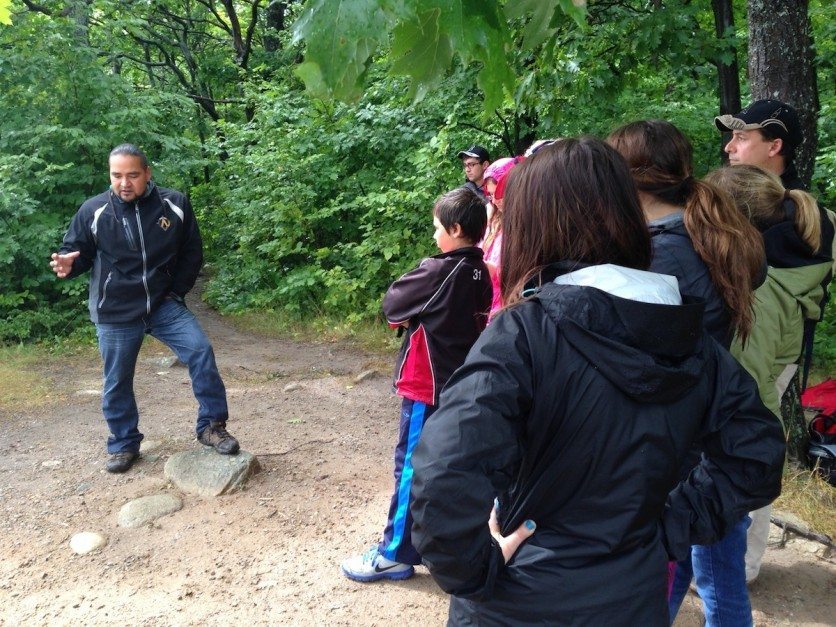 At the end of the climb, we took part in a tobacco ceremony.
It's a tradition of the Inishnawbek people to give thanks to the earth and we do that by sprinkling raw tobacco on a rock while giving thanks. "Meegwich"
3. Aboriginal Feast with Song and Dance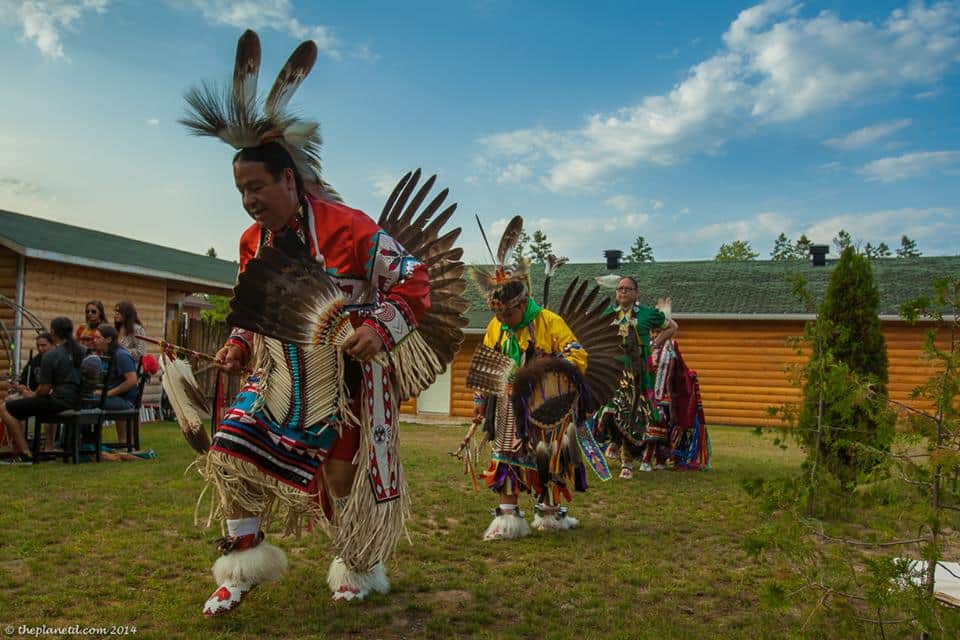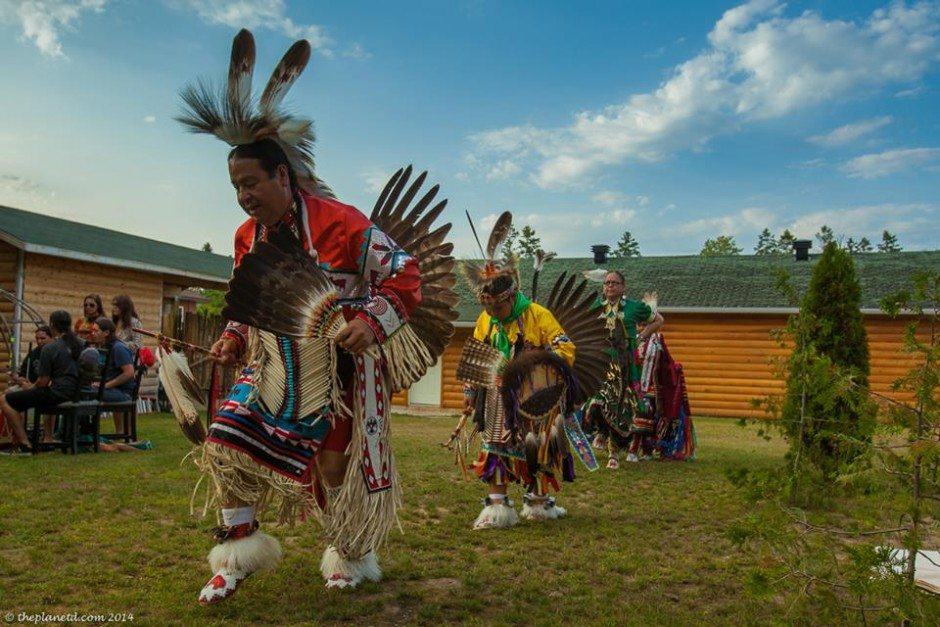 Coming from an arts background, I always look forward to performances, especially cultural performances.
We've watched dancers in Bali, acrobats in Shanghai and warriors in Kenya show off their skills. This was the first time we have seen a First Nations performance in person.
4. First Nation's Dance
I cannot believe that Pow Wows and gatherings happen regularly in our own backyard and this was my first time witnessing their talent and skills.
It is mesmerizing to hear the voice control that drummers and singers from the drum troupe the Genaaabaajing Jr displayed and it was fascinating to learn about the stories behind the dances and regalia.
We quickly learned that the clothing they wear while performing is not called a costume. It is a part of them, they have earned it and it is a right that serves a purpose, therefore it is called regalia.
We loved having the privilege of joining in the festivities as Tim McGregor, leader of Rolling Thunder Dance Traditions invited us to dance with them.
Our spirits and energy were instantly uplifted and I could have danced all night had we not needed to move on.
5. Drum Make and Take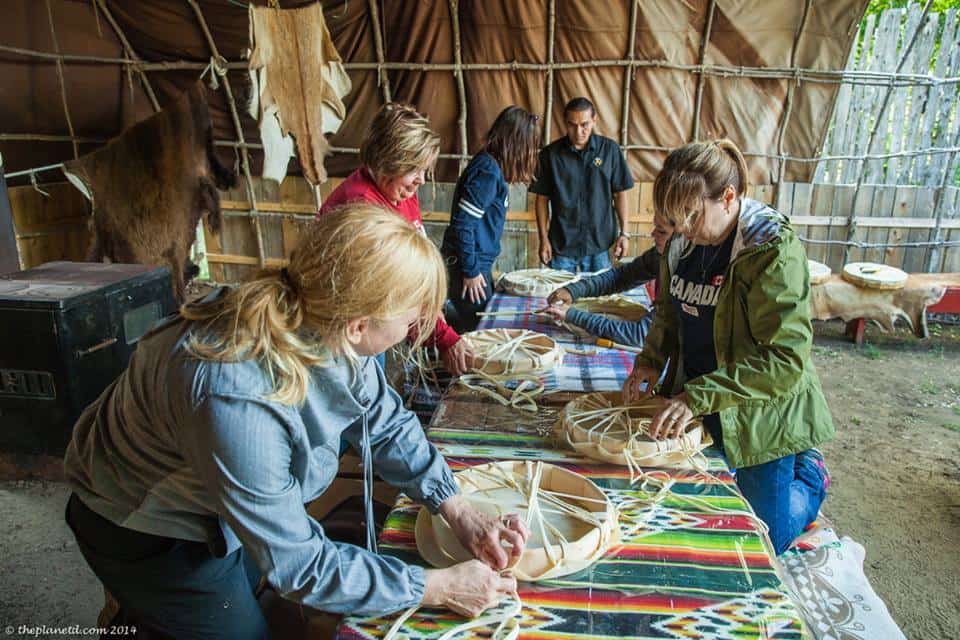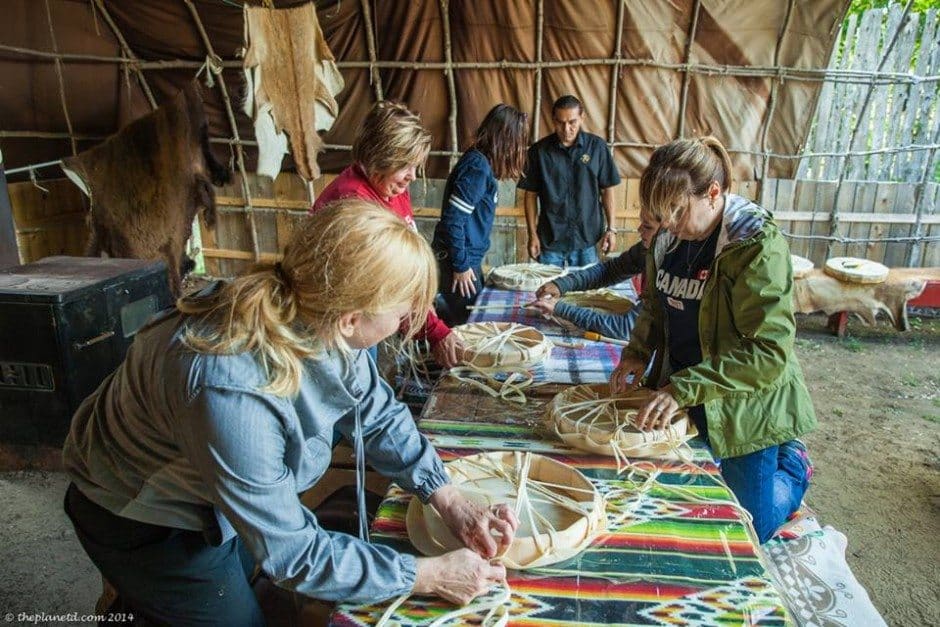 Being able to learn about dancing and drumming traditions made us appreciate the chance to make our own drums to take home with us.
We spent an afternoon with guides Steven and Falcon as they gave us a performance of their own as we took part in the Voice of the Drum. Both are accomplished musicians who perform regularly for the Great Spirit Circle trail and their voices boomed with power and energy.
As they told us the story of the drum and showed us different techniques, I could not wait to try my hand at making my own.
Another fun trip took us out to the Benjamin Islands 
The Benjamin Islands aren't normally part of the Great Spirit Circle Trail, but we had guides Marc and Bonita with us who talked to us about their culture and heritage.
The day was stormy and windy, but we were sheltered inside the large North Channel Cruise Line Tour Boat at first we were all upset that the sailing excursion had been changed to a tour boat, but with the weather coming in, we were grateful for the warmth and room inside.
Lucky for us, the weather cleared up just in time for us to camp on the island. This was a first for some of our guests and I couldnt' think of a more unique spot to pitch a tent then on the shores of these colourful granite rocks.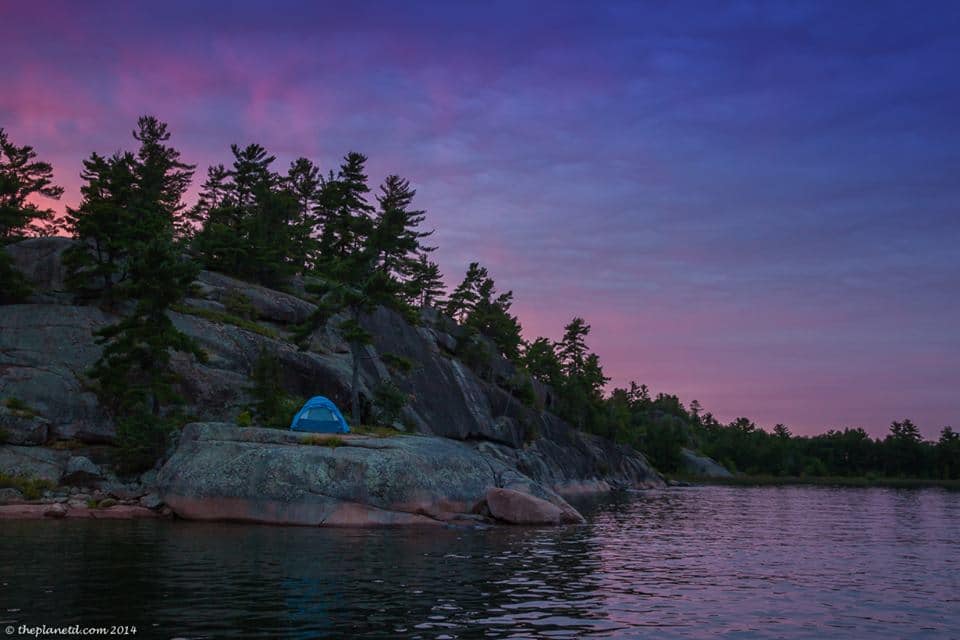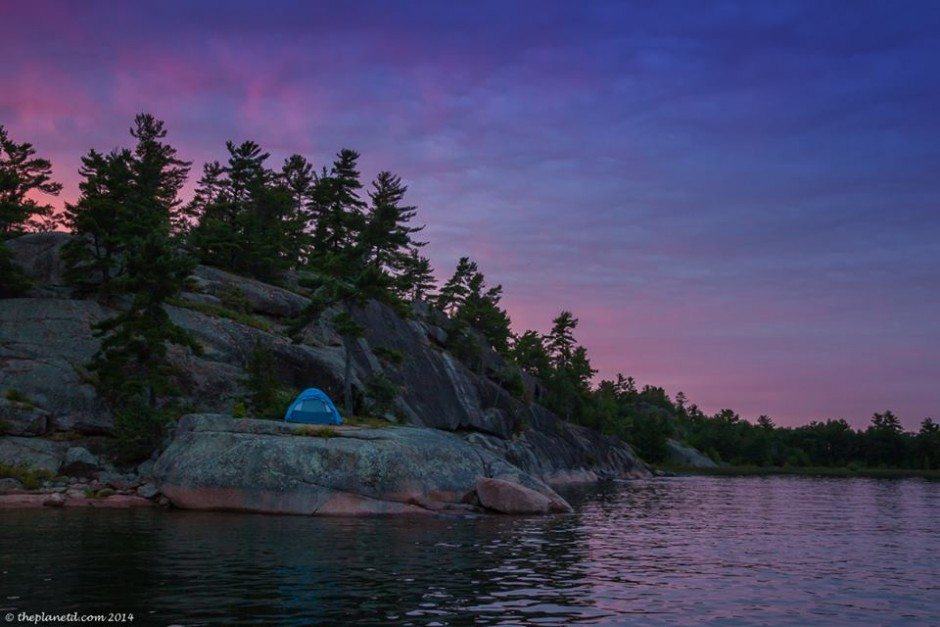 Nearing the end of our boat trip, Marc pulled out some tobacco and encouraged us all to step outside and give thanks to the waters of Lake Huron. It was a quiet moment that centred our energy and made me feel deeply connected to those around me.
I learned so much during our week on the island that I feel I richer from the experience. I didn't know a lot about First Nations traditions before our trip to Manitoulin, but I now feel that I am off to a good start.
We made new friends in Marc, Bonita and Steven and had a deep respect for the quiet calm guidance of Falcon. We look forward to discovering more around Ontario and Canada and encourage you to as well.
Aboriginal tours can be booked through the The Great Sprit Circle Trail on Manitoulin Island 
For more information on the area visit the North Eastern Ontario

Contest winners travels courtesy of Ontario Tourism and Outdoor Ontario 

Read more about the contest at Northern Ontario Travel
You Might Also Enjoy