Today we are on our way to the Adventure Travel World Summit in Chiapas Mexico and we thought it would be a good idea to stick with the adventure theme and share Part two of our Top 5 countries for adventure around the world. There was no way we could narrow our favourite destinations down to a mere 5 so we thought that we'd round out the top 10 for you.
Do you have a favourite adventure destination that you'd like to add to the list?
Just to recap…numbers 1 through 5 of the most adventurous countries are: New Zealand, Zambia, Fiji, Nepal and Peru.  
I know I should have counted down from 10 to 1, but I hate suspense. I'm the type of person that reads the final chapter of a book because I can't stand not knowing how it will end. So, I had to give you our top 5 first.
6. Malaysian Borneo 
This place as it all! Start in Kota Kinabalu and make your way to Mount Kinabalu, South East Asia's highest peak. This is a challenging 2 day climb that will take your breath away two fold. One for the rigorous hike and another for the spectacular scenery.
Continue on to Sepilok where you'll view Organgutans in their natural habitat and then pop over to the Kinabatingan River to view wildlife along the river banks from Wild Orangutans, elephants and crocodiles to name a few.
The best diving in the world is in Sipadan where you can dive within a swirl of a school of barracuda! Visiting Gunung Mulu National Park where you can hike the headhunters trail and trek to the Pinnacles is a thrilling experience. There's more wildlife viewing where you can spot the proboscis monkey and Borneo houses one of the largest cave systems in the world where you can view 2 million bats circle overhead nightly from Deer Cave.
7. Thailand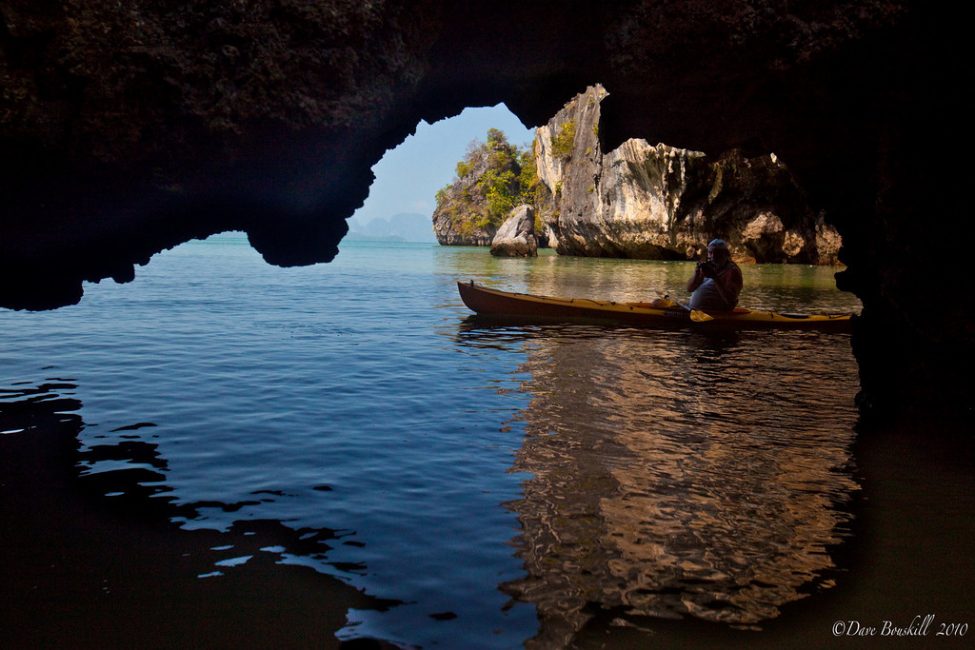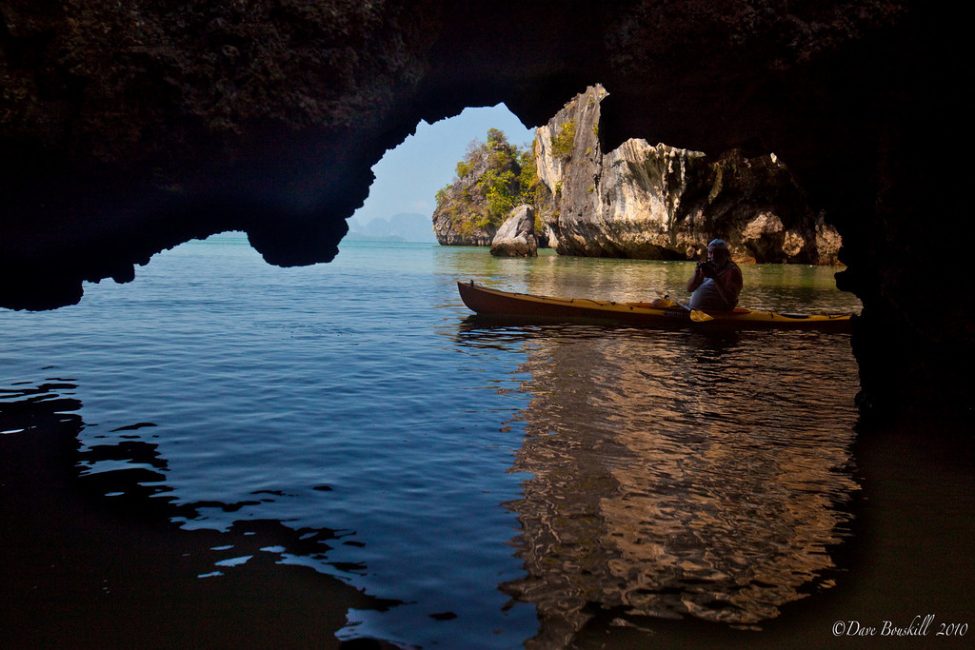 –
Sure Thailand is one of the most popular tourist destinations on earth and it's known for its night life and pristine beaches, but it is the land of adventure was well. Thailand has so many adventure activities it is difficult to know where to begin from Sea Kayaking through sea caves and entering hongs to snorkelling and scuba diving.  We've spent many a day rock climbing in Southern Thailand, it is one of the best sport climbing destinations in the world.
There's not only water sports, jungle trekking is a popular and mountain biking is gaining popularity. The toughest adventure we took part in was training in Muay Thai Kickboxing. It's one awesome way to get yourself in shape.
For a less stressful adventure take a motorcycle ride to the Myanmar Border. We wound our way through steep mountain roads and witnessed hill tribes in their natural habitat. We went sea kayaking to untouched villages in the north of the country and hiked through tea plantations in  Doi Mae Salong. The sky is the limit in Thailand imagine and adventure and you can probably do it here!
8. Tanzania 
Nothing says Africa more than the Serengeti and you can find it here in Tanzania. But you already know that. Tanzania offers a lot more than being one of the best places on earth to view wildlife. Climbing Mount Kilimanjaro will be an adventure that you'll never forget. There's different routes that you can take from staying in huts to camping your way up the highest free standing mountain on earth. It's not the only climb in the country though, Mount Meru is considered an amazing climb in it's own right that offers up spectacular views of the roof of Africa.
There's fun in the sun in Zanzibar where you can kayak, scuba dive, snorkel and check out the spice island. Going to Africa alone is a great adventure and adding everything that Tanzania has to offer makes it even more exciting. There is nothing like camping in the middle of a game reserve or viewing Jane Goodall's chimpanzees at the Gombe Forest on Lake Tanganyika.Don't forget to cycle, we had our greatest adventure cycling through the country!
9. South Africa
South Africa is not only beautiful, it is an adventure traveller's playground to the nth degree.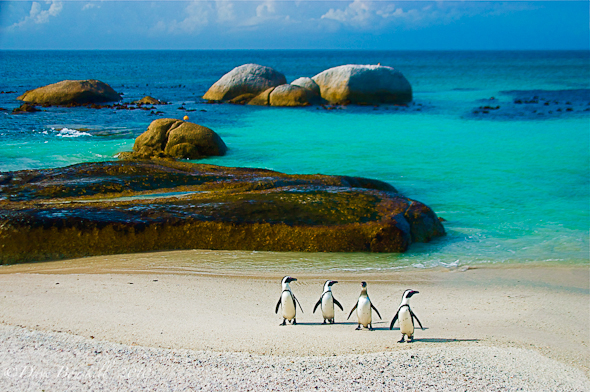 They take their adventures to the extreme with not just any diving, but diving with Great White Sharks! You can see the big 5 in many of its game reserves most notably Kruger National Park and it has every adventure sport that you can check off the list. Mountain biking, rock climbing, white water rafting, skydiving and  Bungy Jumping off of the world's highest bridge. South Africa is working towards taking over the title of Adventure Capital of Africa from Zambia. It's got it all!
10. Mexico 
Sure it's probably the number 1 vacation destination for North Americans to go and chill out on the beach, but there is so much more to Mexico than Margaritas and laying in the sun.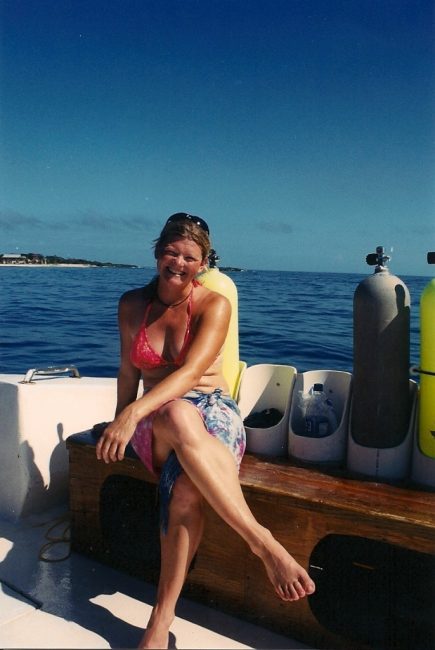 Mexico has some of the most pristine scuba diving on the planet.
The Palancar Reef was made famous by Jaques Cousteau and has never lost speed. Diving in the Cenotes near Tulum will give you a memory to last a lifetime. But there's more to Mexico than diving. Paragliding and Hang Gliding can be experienced all over the country including Tapalpa and Oaxaca. Mexico is known for its rock climbing too, there are sites all over the country most notably  El Potrero Chico. There is surfing all along the Pacific Coast and mountain biking in Copper Canyon. Of course there is hiking too. Mexico is such a giant country that it is impossible to pin down where to choose to do your vacation.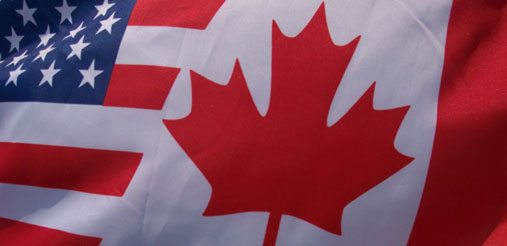 You may be wondering why Canada and the United States aren't included. Well, look at number 10 for the reason. As I was writing about Mexico, I realized that it is really almost too large to include as our favourite adventure destination. The country is so big that you have to give it a post of its own. There are different adventures in different regions and Canada and the US were just too big to cover in one short paragraph.
Got a favourite country for adventure travel? Add it to the list in the comments below!