The Legendary Rainforests of Borneo bring to mind images of towering trees, abundant wildlife and wild foreboding rainforests filled with raging rivers. Only great explorers would dare to go there, it was home to the Headhunter after all. These are the best things to do in Malaysian Borneo. 
Things to do in Malaysian Borneo
The Malaysian Borneo of today is a very different one of 50 years ago.
During the 70's to 90's the rain forest was cut down at an alarming rate becoming garden furniture and chopsticks.
Much of its jungle and habitat was wiped out. Sadly, forests are still being clear cut in Borneo to make room for Oil Palm Plantations and poaching of endangered species such as the Orangutan and the Clouded Leopard is on the rise; but there is a glimmer of hope.
Orangutans of Borneo
Conservation and reforestation methods are being introduced and 16% of Sabah's forested area is protected.
And there are heavy penalties for poaching.  So, now is the time to get yourself to Borneo and see this magical land before it is too late.
Plus if there is one thing that I have learned in my travels, if people can make some money off of tourists coming to see their wildlife and nature, well, they will just work that much harder to protect it.
What to do to do in Malaysian Borneo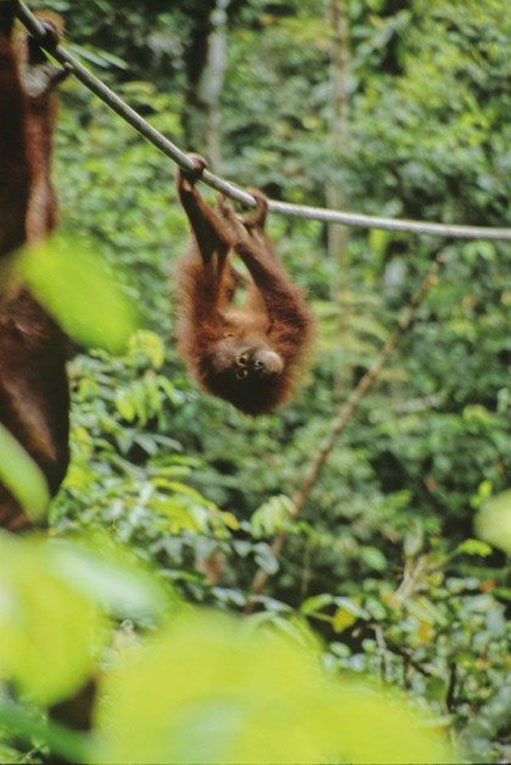 Malaysian Borneo is broken up into two provinces. Sabah and Sarawak.
Each destination can be a trip in itself, but we want to share our top things for both provinces.
Things to do in Sabah
1. Climbing Mount Kinabalu
South East Asia's highest peak at 4095 meters in a magnificent climb over 2 days.  A two hour bus ride from Kota Kinabalu will take you to the parks gate where you can book the climb, your guide, accommodations and climb.
It is recommended that you secure your permits in Kota Kinabalu before you go, but being Dave and Deb, we of course bought them on sight right after the bus let us off at the park. Not a problem though, we secured a climb for the next day with dorm accommodations at Laban Rata at 3500 meters.
Watch us Climb Mount Kinabalu
#2 Orangutan Sanctuary
By far one of the most heartwarming moments of my life was visiting our next destination in Borneo.
The Sepilok Orangutan Rehabilitation Centre is a must visit in Borneo.
Lodging right beside the park, we stayed at the Sepilok Jungle Resort. A lodge right in the middle of the jungle with boardwalks twisting through the grounds.
It is a short walk to the Sepilok Rehabilitation Centre where we were treated to a video explaining the centre and what it has accomplished.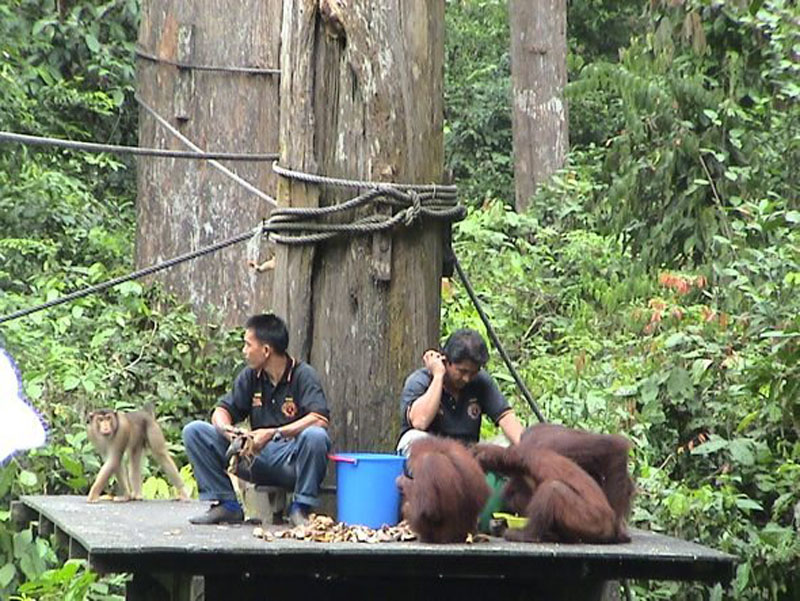 Very interesting indeed, but the piéce de resistance is definitely all about the Orangutans.
After walking along the jungle path with monkeys playing in the trees, we come out to the feeding platform. Every day, the orangutans can choose to come back for a hearty meal of fruit and vitamin milk.
They are orangutans that have either been injured, rescued or orphaned that have been nursed back to health and let back into the jungle.  To make their transition easier, they can come back any time they want for a feast.
We loved it our time at Sepilok in Sabah province so much that when we went to Borneo's other Province Sarawak to see the orangutans again.
Semenggok Rehabilitation Centre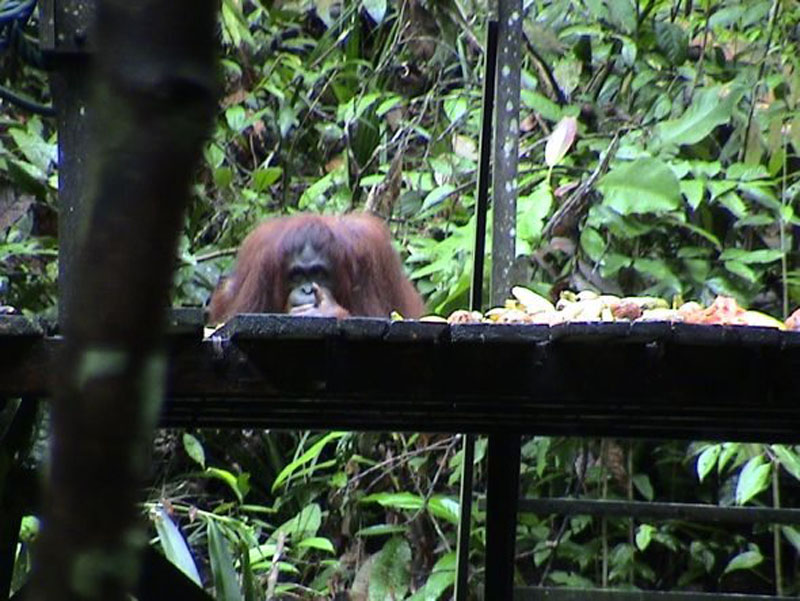 Semenggok Rehabilitation Centre is a far less visited rehab facility, but just as effective and more fulfilling I must say.
It was just Dave, Myself and another couple watching the Orangutans munch on their banana's.  A very touching experience.
#3 Wildlife Safari
Uncle Tans Jungle Safari is a Borneo Institution.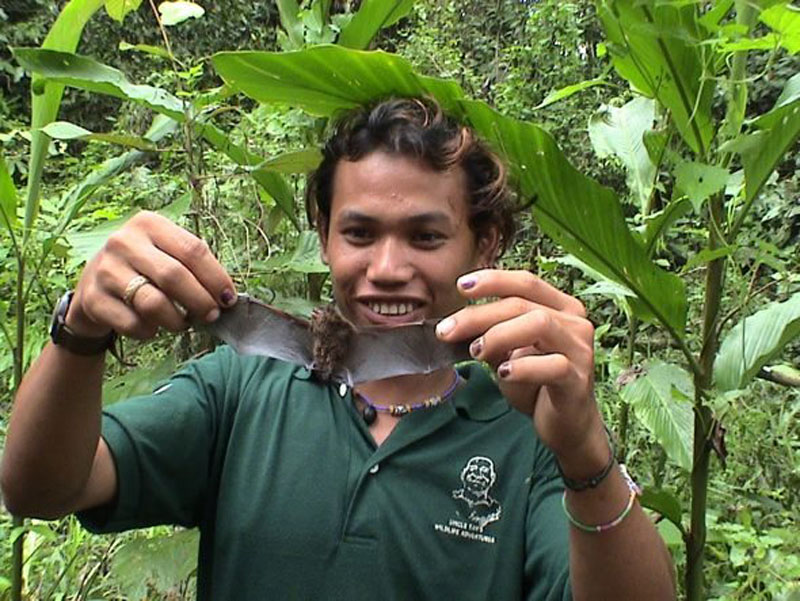 This lodge in Sabah was one of the coolest trips I have ever taken.
Take a boat up The Sungai (river) Kinabatangan right into the heart of the jungle of Borneo, and stay in this rustic camp for a few days. 
Check out our video of Borneo's Wildlife
Your meals and wildlife safaris are included, but if you want some alcohol, bring it with you.  It won't be needed though because the days are packed. 
Jungle Trekking
Morning Safari: You can get up at 6:00 am for a morning safari on the boat to check out the life on the river. Morning is a great time to see the Proboscis Monkey. 
Mid Morning Safari: Another trek will take you into the jungle by foot where you will learn about plant life and smaller amphibians like the smallest frog in the world.
Afternoon Safari: There is another afternoon safari where you will see a ton of wildlife such as monitor lizards, wild orangutans, Proboscis monkeys and civet cats.
Night Safari: Then it is off again after dinner for a night safari where you will look for crocodiles.
Things to do in Sarawak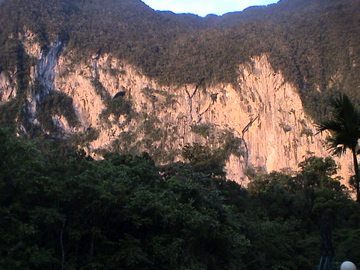 There was so much to do at Gunung Mulu National park in Sarawak Borneo, that it must not be missed.
Fly into it on a twin engine plane and you already feel that you are in the middle of nowhere.
We immediately booked out trek to the Pinnalces, the star attraction of the park and settled in for the night.  The next day started with a boat ride, stopping at various caves along the way until we reached the entrance to our trail.
#4 The Pinacles
We were let off on the shore and proceeded to hike 8 km in the jungle, with two river crossing in the process. We eventually found our way to camp 5 in the middle of the jungle once again where we stayed overnight resting for our climb to the pinnacles.
First thing in the morning, our guide took us up a rigorous climb. At first, we were climbing in a slippery and steep jungle, but 3/4 of the way up, we came to the first of seventeen aluminum ladders. This is where it gets fun.  Climbing on ropes and ladders over crevasse's and drops.
To see our climb to the Pinnacles of Borneo check out our video
It can be a little hair raising, but the payoff is worth it.  Once we emerge around a rock,we are treated to a view of  dozens of jagged limestone layers reaching forty metres high. Magnificent.
#5 Deer Cave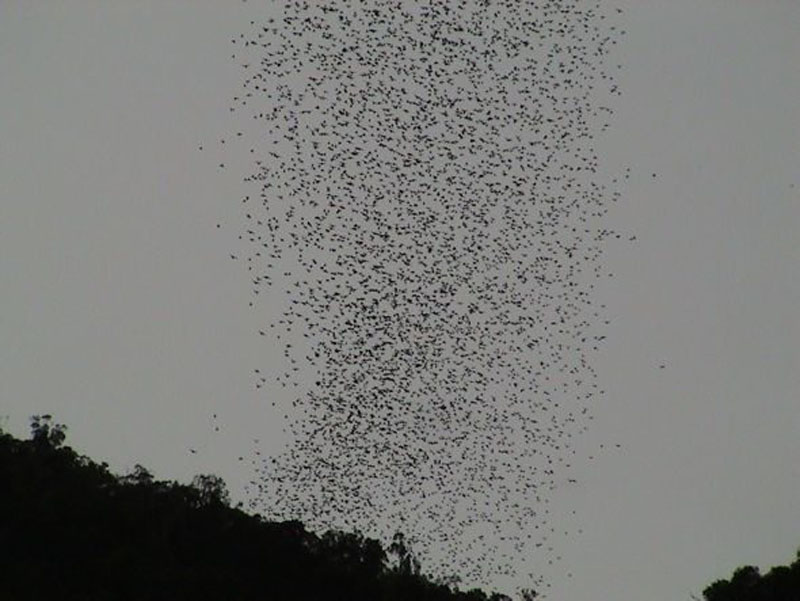 Once we were back at Gunung Mulu Park Headquarters, we made our way out to Deer Cave.
It is the largest cave chamber in the world and here we were treated to a view of 2 million bats flying out at dusk to feed on the insects.
It was one of the most extraordinary sights I have ever seen in my life. A giant black cloud snaked through the sky performing and arial ballet in front of our eyes.
#6 Bako National Park
And that takes us to the end of our Malaysian Borneo adventure, where we finally got to see the Proboscis Monkey up close and personal at Bako National Park
Bako National Park, Sarawak Borneo houses the elusive Proboscis Monkey.
About the Proboscis Monkey
Native only to the Island of Borneo, these peculiar monkeys are an intriguing sight. 
A golden brown color with a pot belly and a snout nose, the Proboscis Monkey can be found all over Bako. 
Walk quietly through the trails, stop to listen for a while and soon you will find yourself amongst a family playing and feeding above. 
At first, we couldn't find a single one, that is until we realised that they were everywhere above us.  We just weren't standing still long enough to notice.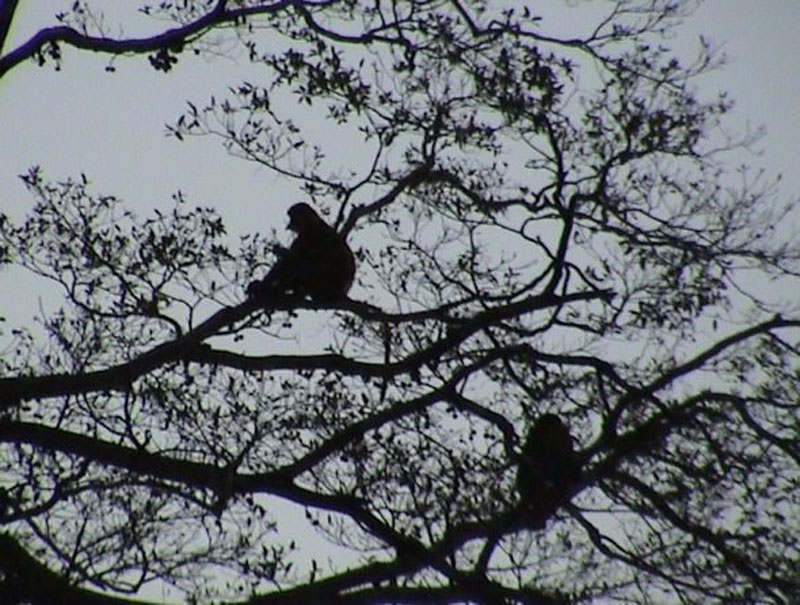 Getting to Bako is half of the fun. Permits and accomodation be arranged in Kutching, Sarawak's Capital City and then you hop on a bus to catch a boat to Bako.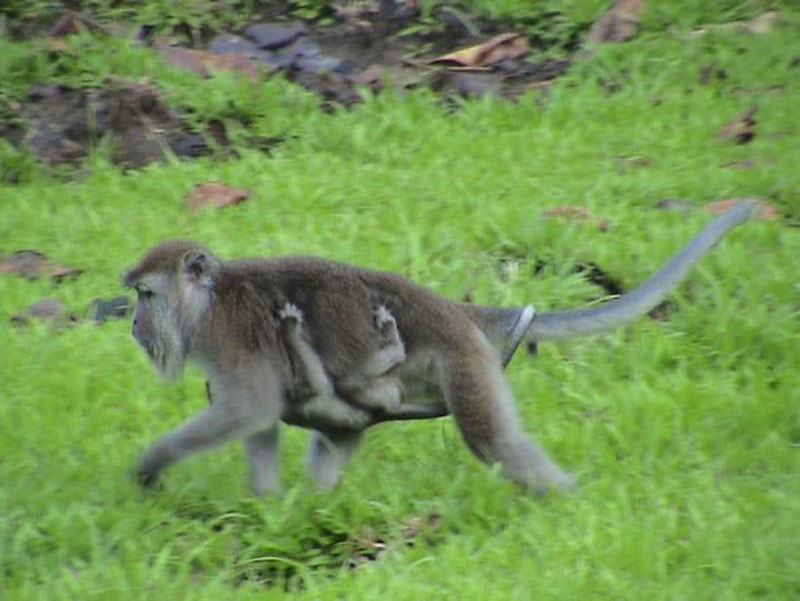 The boat is small and we enjoy the ride, but it is at the approach that it gets fun.
Riding the tide in to the shore, we almost capsize in the waves, we make it fine though and spend the night chilling out at the headquarters.
#7 Hiking the Headhunters Trail
#8 Stay in a Long House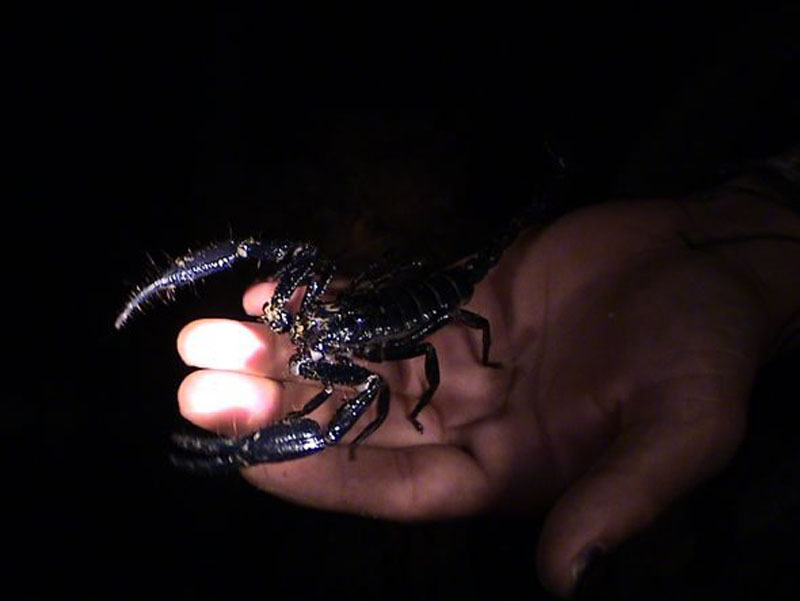 There are so many amazing things to do in Borneo, that you need months to fit it all in.
It is truly is one of the great adventure destinations on the planet. Let's just hope that the Malaysian government starts taking care of it so that Borneo will be there to enjoy for years to come.
---
Read More:
Sabah Diving Guide: Beyond Sipadan
My 3 Best Kept Travel "Adventure" Secrets
Malaysian Borneo a Nature Lovers Dream
Great Things to do in Malaysian Borneo
The Pinnacles of Borneo, an Adventure in Sarawak
You Might Also Enjoy