When we visited Victoria Falls in Zambia, there were so many adventures to choose from, we couldn't make a choice. I wished we chose a microlight flight over Victoria Falls, but at least we got our chance again with a Microlight Flight in South Africa.
Microlight South Africa
The biggest thrills happened in the sky and we chose a helicopter flight over the Zambezi River and Victoria Falls. It was amazing, but after we heard about other people taking a microlight over the falls, we had a feeling we made the wrong choice.
We always wondered what a microlight flight would feel like and when we went to South Africa, we finally had our chance.
We awoke early from our hotel near Durban to take the 45 minute drive to the Ballito Microlight School. Even with our GPS, we kept making wrong turns and getting lost. After a few phone calls, we found ourselves driving through a sugar cane estate in search of the hanger.
Naturally we were going the wrong way. It turns out we missed the sign on the side of the road and turned 50 metres too late. After backtracking, we made it with no time to spare for our flight.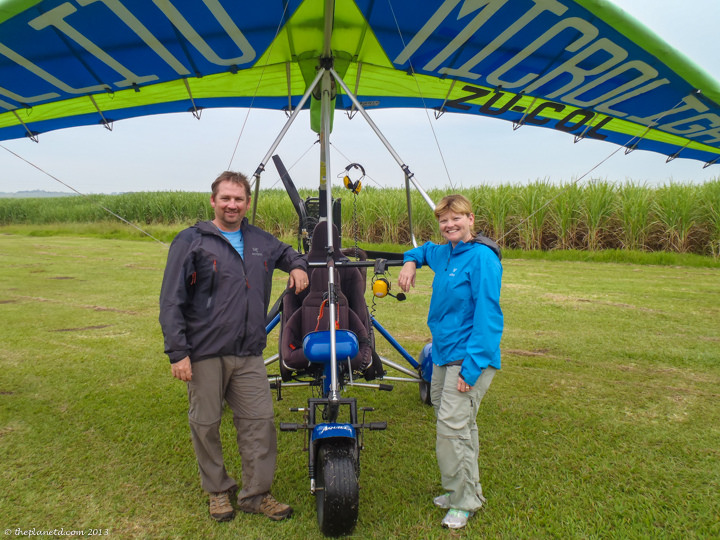 Being so late, I didn't have a chance to even think about what we were about to do. How safe is it to fly in a tiny open air craft high above the Dolphin Coast looking down on the city and ocean below?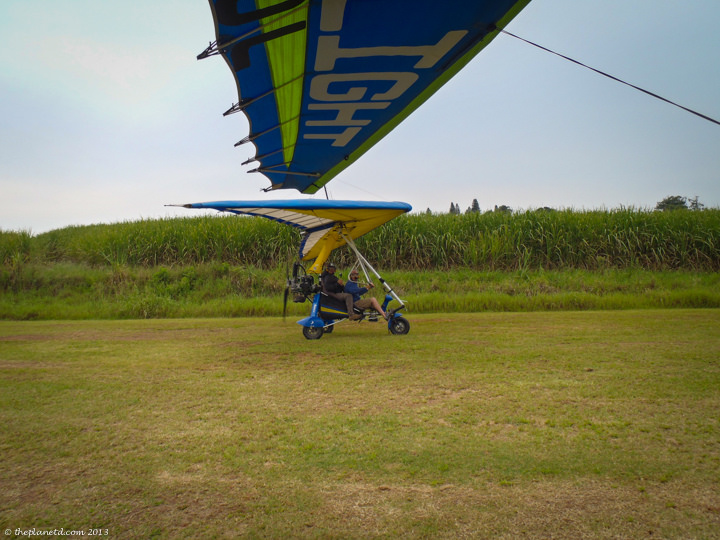 My piot, looked about 23 years old, but he had confidence and poise. I asked him if this was his family business assuming that he had learned to fly from his dad.
It turns out, he's actually an instructor and airline pilot and was probably much older than he looked. I relaxed.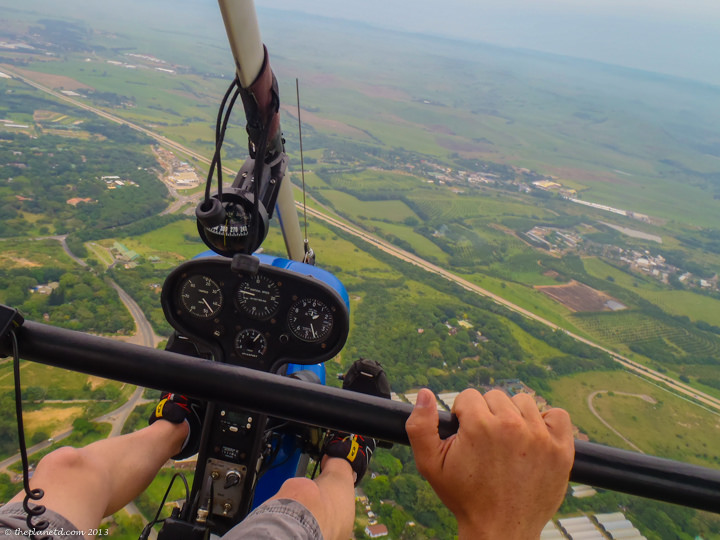 Dave and I flew on separate flights through the air and at one point, his aircraft came up beside us for a closer look.
Within a few minutes we were flying over the warm Indian Ocean and looking down at dolphins playing below.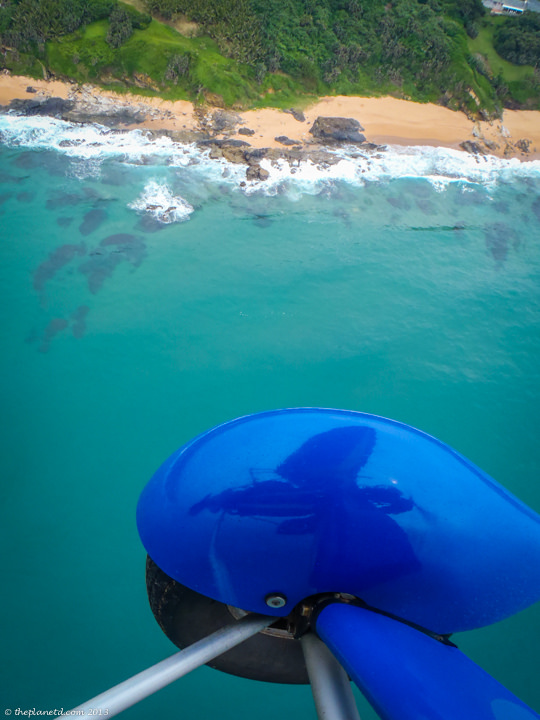 About our Microlight Flight
It was a 30-minute thrill ride in the sky. We banked and turned and rode the airwaves while taking in the awesome views.
We stayed surprisingly warm and thankfully, my seat belt never came undone. Something that I was acutely aware of checking on a regular basis.
Before I knew it, the flight was over and we were back at the airfield getting ready to land.
See our video
I was expecting a bumpy landing, but the ride was smooth and clear. No problems whatsoever and within a few minutes of landing, our pilots were already loading up the next couple of flights.
We barely got a goodbye or see you later. They were already flying off before we even had a chance to load our things in the trunk of our car.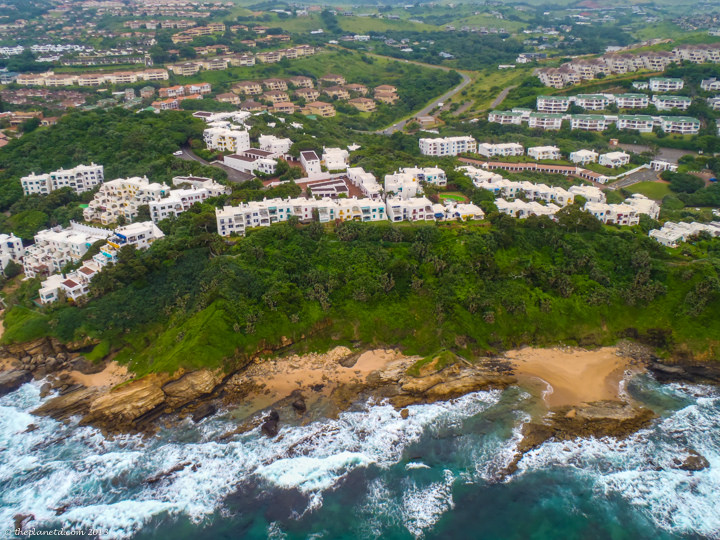 So, did we make the right decision at Victoria Falls? Well, a microlight over the falls would have been amazing, but the helicopter was pretty spectacular as well.
They are both completely different experiences.
The microlight flight allows the wind to rush through your hair, it's loud, you're outside and you feel like anything could happen. A
microlight definitely gives you a feeling that you are living on the edge. A helicopter isn't quite as adventurous, because you are safe behind glass, it's more luxurious and it's much quieter.
However, they both are a thrill of a lifetime and I say, if you are in Victoria Falls, take a helicopter flight through the gorge and if you are in Durban, be sure to book a microlight flight over the sugar cane plantations and the magnificent Dolphin Coast.
To find out more about booking your own microlight flight in Durban, visit the Ballito Microlight School.
---
Read More
Jet Lag Tips to Combat the Travel Enemy
Why I Travel for Food And So Should You