I have to clarify a giant misconception about climbing Mt. Kilimanjaro. It is not easy!
We were climbing in a group of 7 strong individuals who had just finished cycling 4500 km in tough conditions – from deserts in Sudan to altitude in Ethiopia – and we all agree, Climbing Mount Kilimanjaro was one of the most physically challenging experiences of our lives.
However, climbing Mount Kilimanjaro was one of the most exhilarating. I am happy to say that we all made it to the summit.
How Hard is it to Climb Mount Kilimanjaro?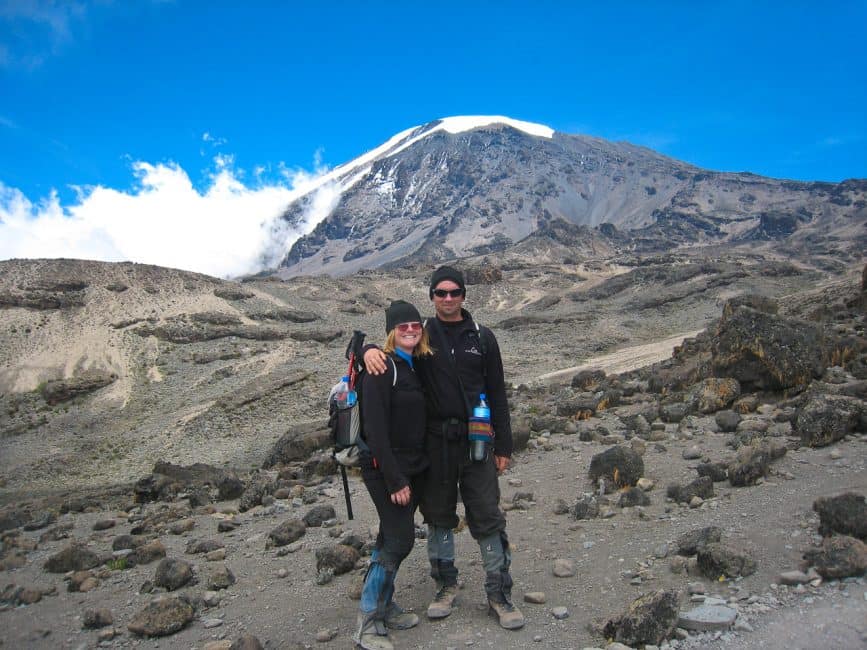 So hard is it to climb Mount Kilimanjaro really?
To give you an idea of what we were up against, there was another group of 22 people at our camp during our descent and only 9 of them reached the summit.
We passed several parties on our way down after reaching the top who were throwing up, giving up, and wanting to go on, but had no chance of making it because they just had too far to go.
One of our fellow climbers, Bernt saw the rescue stretcher being carried up as well, (don't know what happened there), and we all saw this one guy literally being carried up by his guide. Crazy!
I have to admit, we were a pretty solid group and our guide Coleman had great confidence in us reaching the summit of Africa's highest peak.
How Altitude Affects the body
We were all lucky. It doesn't matter what shape you are in when climbing to altitude. Your body never knows how it will react until it gets there.
I've heard of marathon runners not being able to climb mountains and I've heard of cigarette smokers having no problem at all.
The best advice I can give you if you want to climb Mount Kilimanjaro is to climb to altitude somewhere first before you fly to Tanzania.
That way you will know how your body reacts to altitude.
What it's like to climb Mount Kilimanjaro?
Summit Day
Leaving camp at midnight, we pushed slowly but steadily on through the night, reaching the summit at our precise goal of 6:00 am.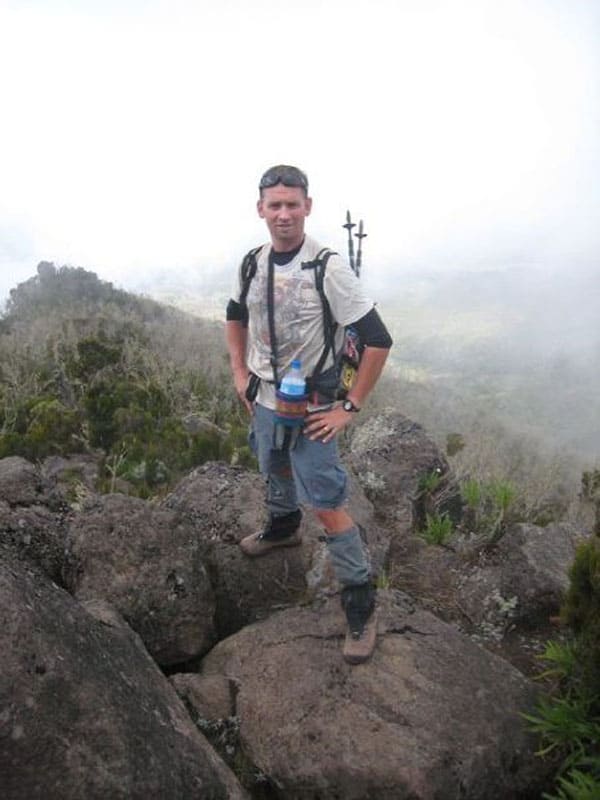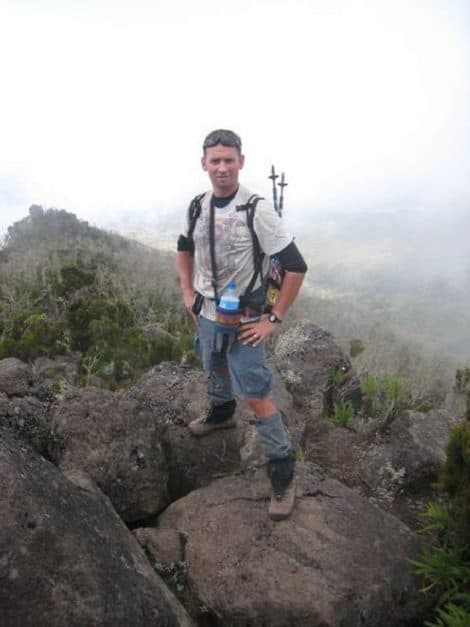 It wasn't a cakewalk, though. At about 5500 meters, we all started feeling it.
We would gasp for air and collapse to the ground trying to catch our breath during what short breaks we had.
A couple of us had diarrhea, Rod (a fellow climber in our group, had an out of body experience, both Daves were literally falling asleep as they were walking and we all just wanted to curl up and go to sleep.
But we carried on.
Coleman would only give us a limited break, probably knowing that we wouldn't get back up if we stayed for too long.
Reaching the Summit of Kilimanjaro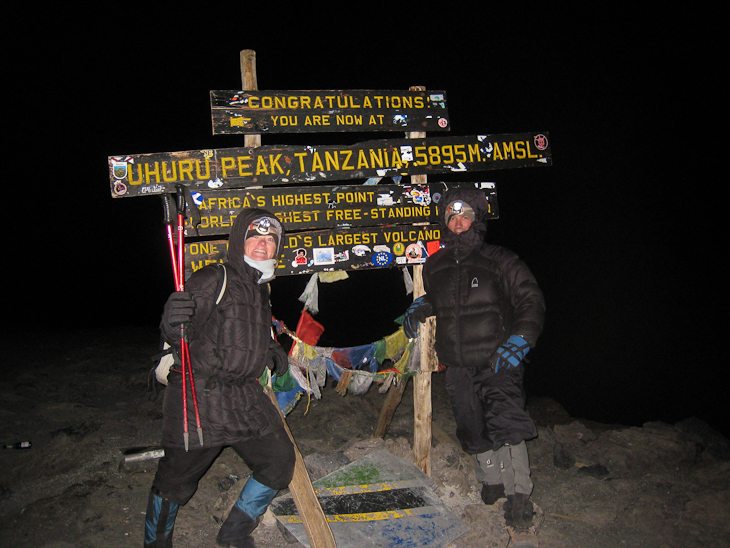 Reaching the summit of Mount Kilimanjaro was a quick and unglamorous event.
It was -24 degrees Celcius without the wind.
We all decided that it must have been -40 degrees with the windchill.
We snapped some photos by the sign as our hands quickly froze and then we started back down as soon as possible.
We thought we'd be celebrating (Connor even brought a bottle of champagne to pop at the top – That Coleman ended up carrying because it was too heavy).
But that moment never happened. We all took photos, felt deflated and wanted to turn around as quickly as possible.
The Descent
The work began on the descent.
We had already been climbing since midnight and we had 2 1/2 hours down to camp 1.
When we arrived at Camp 1, (the camp we left from the night before) we were allowed a 1 1/2 hour rest before we had to pack up and head down again to our final camp at 3000 meters.
This was another 3-4 hour hike.
Unbelievable! Our Summit day totaled 13 hours.
Day Before Summit Day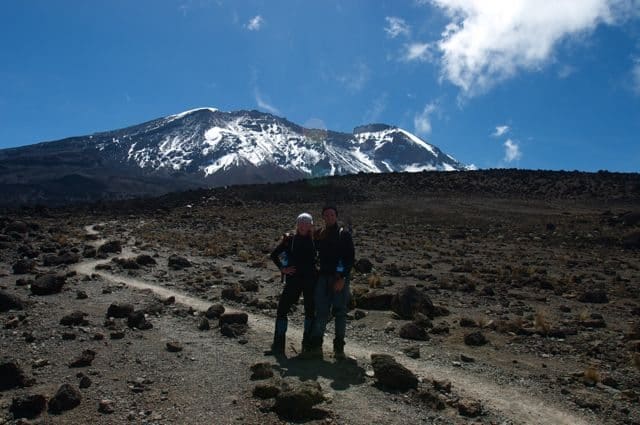 The day before our summit wasn't easy either. We gained a lot of altitude.
We scaled the side of a cliff at the Western Breach and we were pretty sure that this was where quite a few people must fall.
We walked for a total of 5 hours, ate dinner, and then had a fitful sleep while we waited for our 11:15 pm wake up call.
A Really Long Day
So really, as Rod said, it was a punishing 30 hours of climbing Mount Kilimanjaro.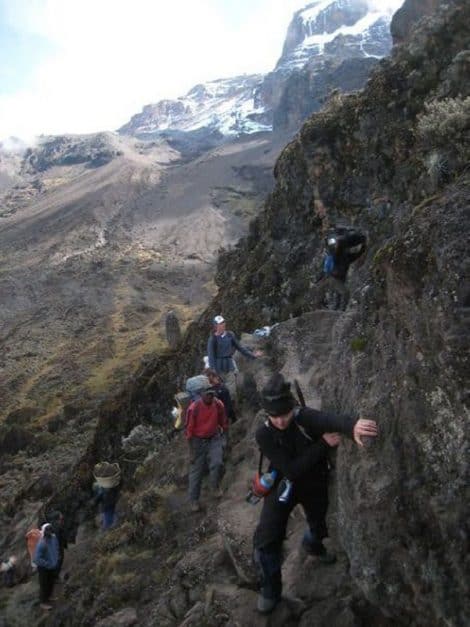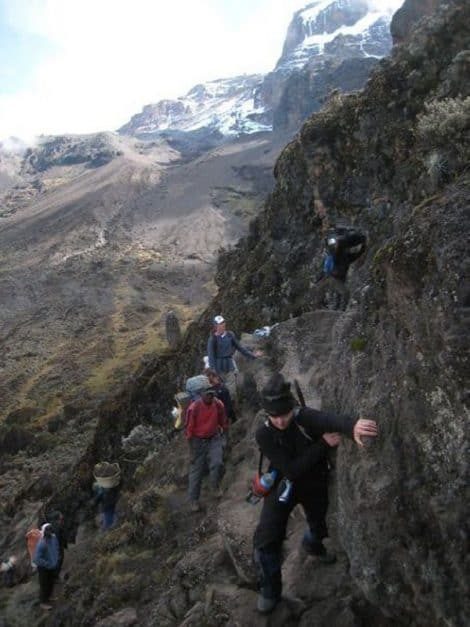 The descent was steep and slippery. I must have fallen 15 times. The fatigue was huge and missteps happened a lot.
Descending Mount Kilimanjaro is hard. Hard on the knees, the calves, the thighs, and the mind.
You have already had the glory of summiting, so you are so over the climb now and just want it to be done.
We finally made it to our tents by 3:30 pm and were ready to collapse. OK, most of us collapsed, Dave P and Connor had some celebratory drinks with our guides.
The Feeling of Summiting Kilimanjaro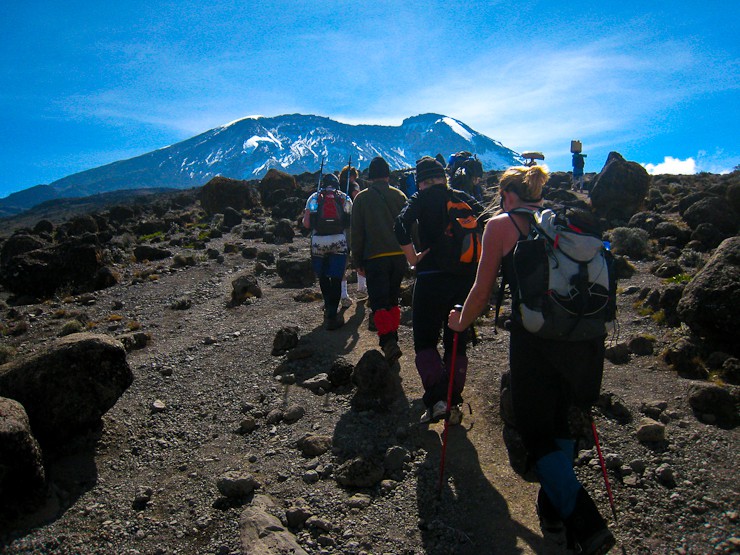 15 1/2 hours of solid pain and fatigue. Literally one of the hardest things I have done in my life.
We were joking on the way down that we must look like we didn't make it. All of us just walked in a daze.
Even when our guides congratulated us, it was more like a quick "Oh, thanks, right, I just summited."
I was too worried about taking a nap, getting rid of my cough, and trying to find a rock to crap behind – because yes, I was one of us who was suffering from diarrhea.
A Mellow Celebration
We relaxed in camp for the night and had a little champagne and wine to celebrate, and then we were asleep by 8:00 pm.
The last day was a quick walk to the park gate where we had a beer at 9:45 am, bought the T-shirt ("Just Done It" Kilimanjaro) and hopped in the van back to Moshi.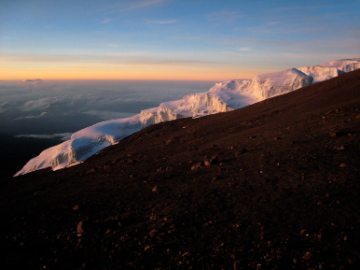 Yes, it was hard and we all said "never again," but I wouldn't be surprised if Dave and I are sitting at home all nice and cozy one day in the future forgetting all of the pain and agony and we say to ourselves…"Hey, let's tackle another one."
After all, when we climbed Mount Kinabalu in Borneo, we thought that would be our one and only climb. Boy were we wrong.
Relaxing in Zanzibar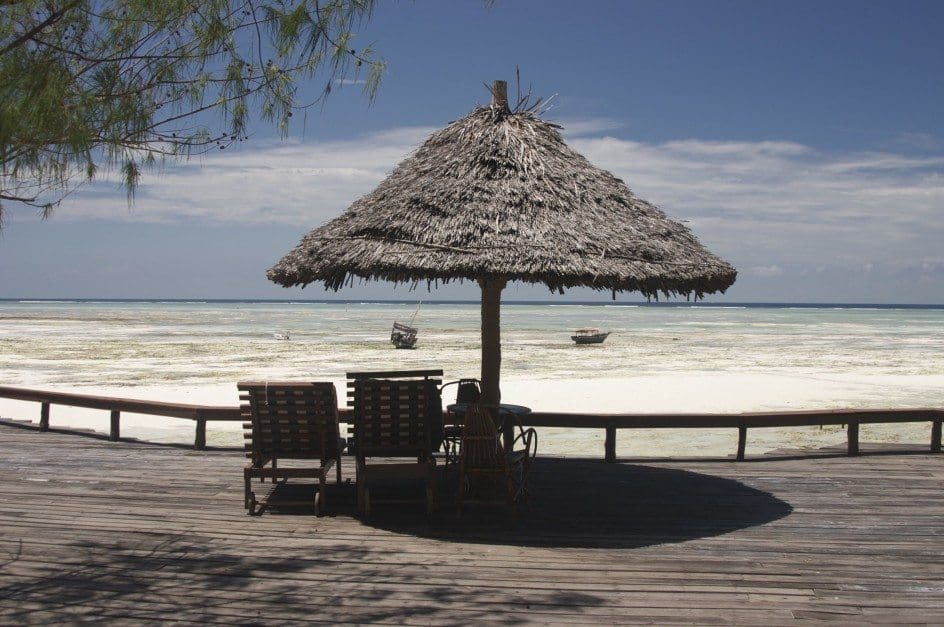 Even now as I sit in paradise in the beautiful island of Zanzibar recounting my experience, it doesn't seem like it was that bad. I am telling everyone that it was amazing and no problem, they could do it.
My legs have already recovered, and upon my arrival I enjoyed my pina colada and waded in the turquoise waters as fishing boats rocked gently on the waves.
Ahhh, Kilimanjaro was magical and now we feel like we could conquer anything.
But first, we must chill. Hakuna Matata (No Problem)
---
Read More:
On Safari in Tanzania – The Ultimate Wildlife Experience
Cycling Crash in Tanzania Turns Bad
Everest Base Camp Trek – A Day by Day Guide from Start to Finish