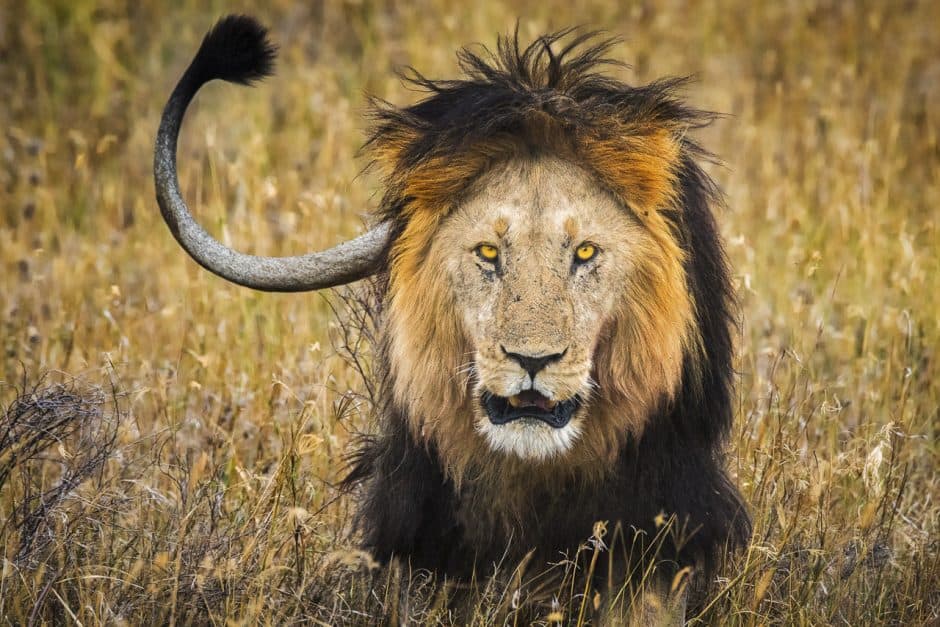 Tanzania is a traveler's dream.
Known for its wilderness areas, this East African country is where you can find the Serengeti National Park, a safari mecca where the "big five" (elephant, lion, leopard, buffalo and rhino) can be found and Kilimanjaro National Park, the home of Africa's highest mountain.
If wilderness isn't your thing, then go offshore and spend some time on the tropical islands of Zanzibar and Mafia Marine Park exploring various coral reefs and taking a dip with some whale sharks.
This Tanzania travel guide will help you plan your next vacation.
Fast Facts
Tanzanian power voltage is 220V 50Hz; Plug C, E, F & L
The Tanzania currency is the Tanzanian shilling is and is around 2100 TZS to 1 USD
Levels of crime seem to increase in Tanzania. Avoid showing signs of wealth and keep valuables out of sight.
When walking, walk towards the flow of traffic and keep your bags on the side away from the road to prevent them from being snatched by someone in a passing car.
Several vaccinations are highly recommended including Yellow Fever, Typhoid, Hepatitis A, and hepatitis B.
Tanzanian visas are available upon arrival, payable in US cash only.
Beware of Chikungunya, a viral disease transmitted by the bite of infected mosquitoes. This outbreak continues to affect parts Africa. Symptoms can take up to 12 days to appear, but usually begin within 3-7 days after being bitten by an infected mosquito. Symptoms generally include fever and joint pain; other symptoms can include fatigue, headache, nausea, vomiting, muscle pain, and rash.
The water is not potable; drink only bottled water or bring a SteriPen to Purify your water
SIM Cards:
If you are traveling for a short time, we use KnowRoaming International SIM for all our travels.
Readers Receive a 30% Discount with our promo code DDSave30. You can order here and have it delivered or find out more at our post.
Budgeting
Accommodation
Budget:
Mid Range:
High End:
Food
Food:
Transportation
Getting to Tanzania:
Flights: You can check for the best flights to Tanzania on Skyscanner.
Transportation: Getting Around Tanzania
Buses:
Car Rental:
Taxis:
Uber:
Packing Tips
Tanzania has a tropical climate.
Temperatures in the highlands range between 50 and 68°F (10 and 20°C) during summer and winter months while the rest of the country has temperatures that rarely fall lower than 68°F (20°C).
The hottest period is between November and February while the coldest period occurs between May and August.
Tanzania has two major rainfall regions.
One is December–April in the southern, south-west, central and western parts of the country, while the other occurs October–December and March-May in the north and northern coast.
Waterproof bag – the bag has two functions, protecting your stuff from the rain and also from the dust, especially if you're traveling to drier regions.
Footwear – especially important if going you are heading on a safari! Pack a pair of lightweight, durable, waterproof and comfortable shoes and also a pair of flip-flops or sandals that you can change into after a long day of sightseeing.
Protection from the elements – pack sunscreen, sunglasses, a hat and bug-spray to prevent getting bitten by a mosquito (that might have malaria!)
Layers – pack the basic tropical clothes and make sure to include long pants, long-sleeve tops and some warm clothes for those chilly nights.
Avoid packing dark colored clothes – tsetse flies are drawn to dark colors, like blue and black clothing, and their bite can give you African Sleeping Sickness. Stick to light, neutral colors but avoid packing white clothes as they will get dirty and dusty pretty quickly.
Binoculars – these are extremely handy for game drives. There is no off-roading permitted in the national parks so make sure you have an extra pair of binoculars or a camera with an epic zoom.
See our packing tips: packing list for smart travel & How to Pack for a Safari
When to Go
The best time to visit Tanzania for Safaris is
The migration happens from
The dry season is
The wet season is
Things to Do
Adventure
Culture
Visit the Hadza Tribe – The Hadza, or Hadzabe, tribe are some of the last hunter-gatherer's in Africa. Living near Lake Eyasi in central Tanzania, there are only about 1,000 of them left.
What not to Miss
Go on Safari– It's the number one safari destination in the world, you cannot go to Tanzania without seeing the Serengeti.
Things to do in Tanzania – Check out our tips for the very best things to do in Tanzania.
Places to Stay
Check out our favorite booking platforms Booking.com, Tripadvisor and Air B&B for the best deals on accommodation in Ireland.
Booking Resources
Whenever we travel to we make sure to start with these companies.
We have tried a lot of different ones over the years and all of these have consistently proven to be the best when it comes to offering great prices.
We have used every one of these personally and continue to do so.
Booking.com: This is our go site to when comparing prices for accommodation. It is usually the has the cheapest prices, not to mention you get free cancellation and you are guaranteed the best price.
Trip Advisor: What we like about Trip Advisor is that we can look at all the reviews and then book our accommodation.
Air BnB: Airbnb is the main search engine we use when we are looking for a home or apartment rental. It is the best way to stay in areas that offer a more local feel.
Skyscanner: This is the first place we check for flights. It consistently comes back with the cheapest and best options. It allows us to compare a lot of airlines to get the best price.
Hostelworld: With one of the largest databases of hostels in the world, Hostelworld is the go-to site when you are looking for budget accommodation.
Rome 2 Rio: If you want to see how to get somewhere by plane, train, bus, ferry or car Rome2Rio lays it all out for you as well as related costs. I love how they show it all to you on a Google Map and it works offline.
Get Your Guide: For all your day trip and city guide needs, we use Get Your Guide. It has the world's largest collection of things to do with more than 30,000 activities in 7500 destinations.
World Nomads Insurance: When traveling to Thailand you should always have travel insurance. We have found the best bang for your buck is by far World Nomads.
Related