There are so many things to do in La Paz, we could spend several winters exploring the West Coast of Mexico and beyond!
We didn't know anything about La Paz before visiting this sleepy town 100 miles up the coast of the Baja Peninsula from Cabo San Lucas, but after spending a few days there, we considered buying a condo on the beach.
With non-stop flights from L.A. to La Paz, Mexico is a great weekend getaway for those on the West Coast.
Sadly for the rest of us, we have to make due with the longer flight, but that also gives us an excuse to stay longer too!
Things to do in La Paz, Mexico
Where is La Paz, Mexico?
La Paz is located in the south of the Baja California Peninsula in the South Western State of Baja California Sur, Mexico.
When is whale shark season in La Paz?
Whale shark season in the Baja Peninsula is between October and April.
How do you get to La Paz Mexico?
There are non stop flights from Los Angeles to La Paz or you can fly from other US hubs to Cabo San Lucas and then transfer to La Paz.
There are only a handful of places that we'd consider living in this world, and La Paz, Mexico is one of them.
Why do you ask?
Well, there are so many things to do in La Paz, we would never get bored. It has a blend of adventure and luxury, the locals are friendly and the weather is outstanding.
We felt welcomed in the community while visiting La Paz and by the time we had to fly out , we didn't want to go!
Check out all the reasons below we love La Paz.
1. Sea Kayaking on the Sea of Cortez
I think the number one activity in La Paz is the outstanding Sea Kayaking.
You can do day trips or multi-day tours. We took an amazing 10-day excursion with Baja Outdoor Activities to San Jose Island and it was pristine.
We barely saw another soul during our expedition and had the most amazing time.
It may have been a lot of work, but we also had a lot of fun.
Pods of dolphins swam by our group of 11 on a daily basis, we saw a whale, (and it isn't even migration season) margaritas were flowing on the beach each evening and people spent their downtime snorkelling and hiking on the stunning coastline.
2. Kayaking Balandra Beach
If a 10-day kayaking trip isn't on the agenda, Balandra Beach is a good spot to rent a kayak in La Paz.
You can book day tours from La Paz to have a guided kayaking trip, or you can rent kayaks to explore its crystal clear waters yourself.
It's a lovely secluded cove, so you don't have to go far to have a great experience.
3. Sea Lions at Los Islotes at Isla Espiritu Santo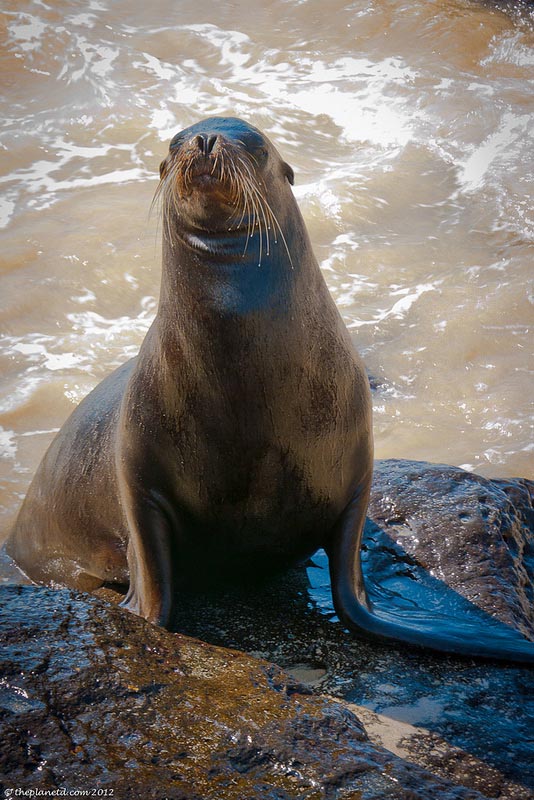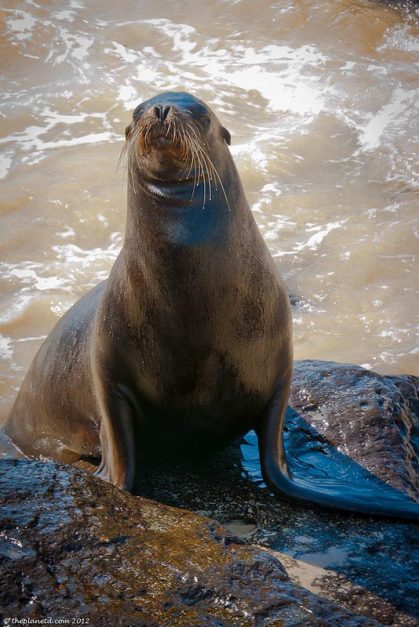 Swimming with sea lions is one of the most uplifting things you will ever do in your life.
We had the opportunity to swim with them on several occasions and we never give up the opportunity to jump in the water with them.
One of the most popular excursions in La Paz is less than an hour panga ride away at Espiritu Santo Island.
Visit the Los Islotes sea lion colony and see these playful creatures close up. Espiritu Santo has one of the most unspoiled ecosystems in Baja.
You can book sea lion tours with GetYourGuide to Balandra Beach and Espiritu Santo

Free cancellation with 24-hours notice.
4. Whale Watching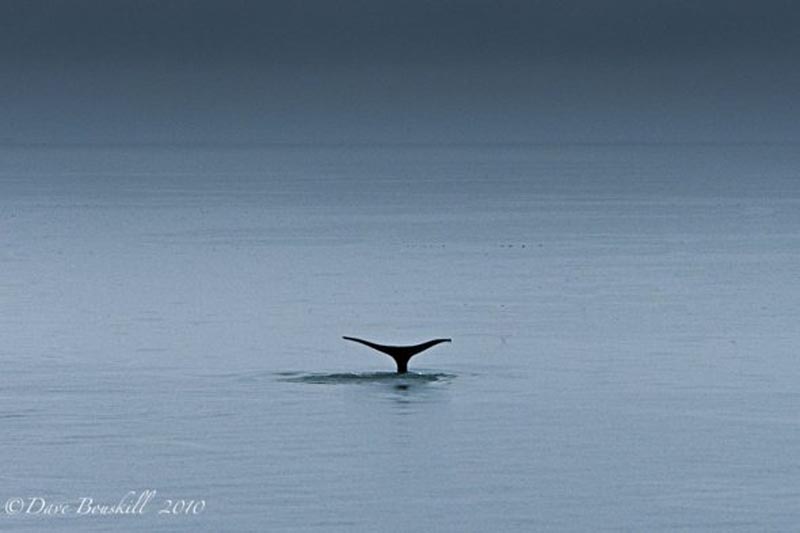 Each year whales make their annual migration through Baja California.
They stop to have calves and nurse in shallow lagoons.
Whale watching season is usually from January through April as whales migrate through the area.
Sightings are almost guaranteed and that many times they come right up to the boat and swim alongside the boat.
Suggested La Paz Tours
Baja Outdoor Activities in La Paz. They do day kayaking trips around the Baja Peninsula including multi day group and private excursions and kayak rentals. If you're looking for the ultimate adventure in Mexico,
They also offer Whale Watching, Yoga and SUP trips.
Drop Ben an email to see what they can do.
To find out more about travel to La Paz, Visit Baja Sur tourism to see all the Adventures in Mexico that await you on your next vacation.
5. Swim with Whale Sharks in La Paz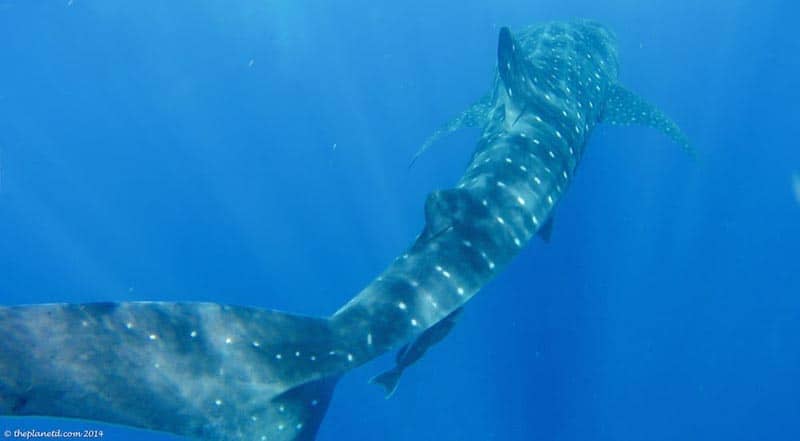 La Paz is a popular place in Mexico for swimming with whale sharks.
The La Paz whale shark season lasts from Oct 1 to April 30.
We swam with whale sharks in Cancun and it was one of the most magical experiences of our travels.
La Paz isn't as busy as Cancun, so we feel it would be a better place to swim with these gentle giants.
Book a swimming with whale shark excursion with Get Your Guide. 24-hour free cancellation and last minute bookings.
6. Go to the Beach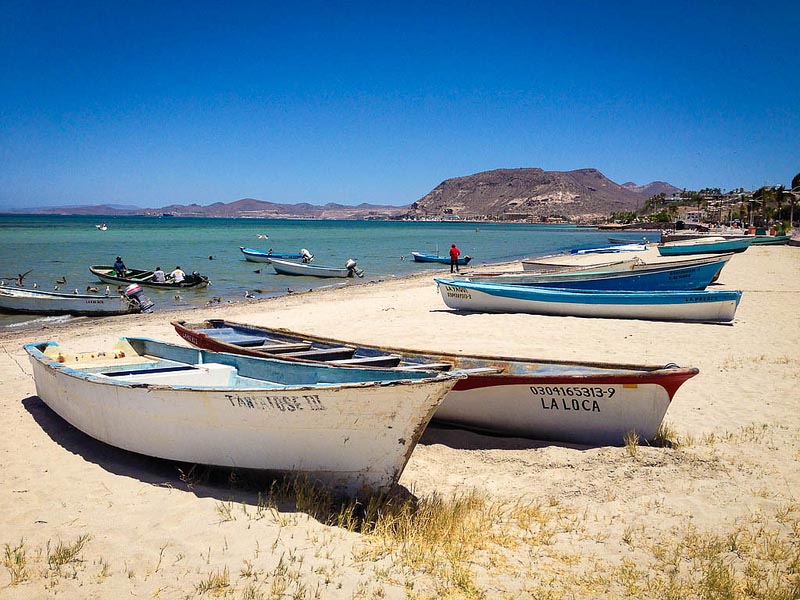 Just 15 minutes out of town, you'll find some of the best beaches in Baja.
It's no wonder we saw so many condos developing out of town.
Baja city doesn't have a beach downtown but it's not long out of the city centre that you'll find yourself in some beautiful stretches of sand.
Suggested beaches to visit in La Paz are:
Balandra Beach
Playa el Tesoro
Pichilingue Beach
Ensenada Grande
You can reach the beaches of La Paz by bus, motorbike or renting a car.
7. Go Off-Roading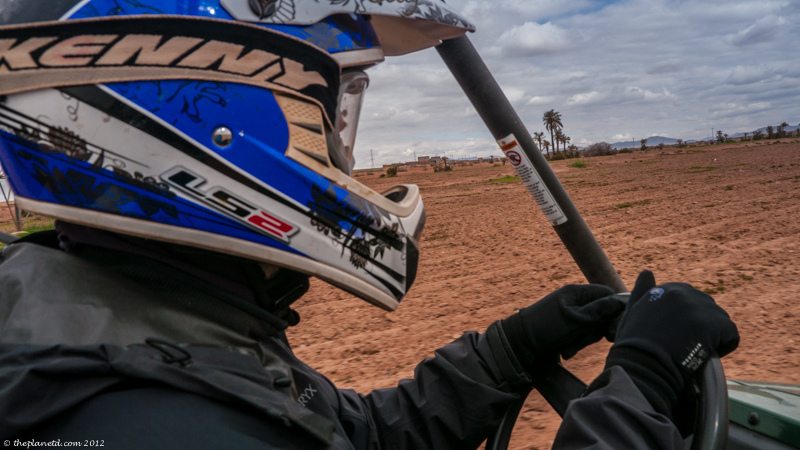 Off-roading is huge here. So huge, that the Baja 1000 finishes in La Paz every other year.
The nearby desert terrain is the perfect setting for off-road fun. With little civilization along the tracks, a person has hundreds of miles to fun to explore.
We had a taste of the off-roading experience during our drive to our launching off point for our kayaking trip to San Jose Island, and we can attest, it is some of the best off-roading we've seen outside of Mongolia.
8. Sandboarding the Sand Dunes
If the desert if your cup of tea, try a turn at sandboarding at El Mogote.
It's a ton of fun zipping down giant sand dunes on a sandboard. Trust me, it's different than snowboarding, but it is worth giving it a go if you are an adrenaline seeker.
If you have trouble getting the hang of it, just lay on the board and use it as a toboggan.
You can book sandboarding tours through Baja Desconocida.
9. Go Sailing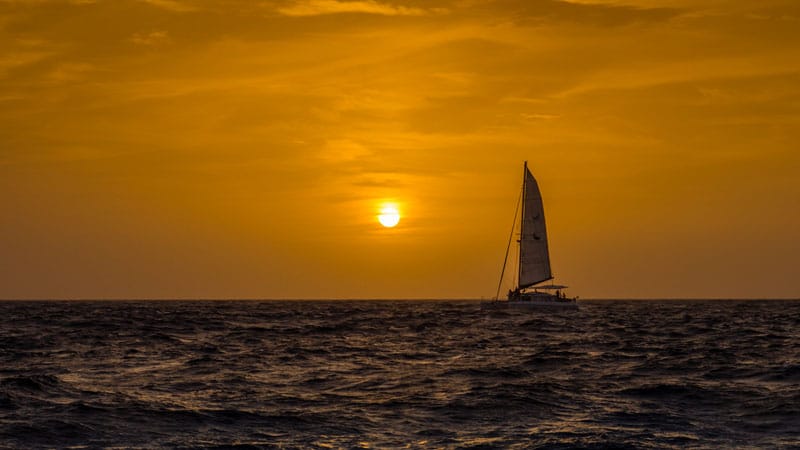 Sailing is a major activity in La Paz and when in Baja California, how can you not take a sailing trip on the Sea of Cortez?
While out on a boat you'll have the chance to see nearly everything mentioned above.
There is nothing better than sailing on the sea and the spectacular coastline of Baja California will take your breath away.
Not to mention the spectacular sunsets.
Suggested La Paz Hotels
Hotel Marina – We stayed at Hotel Marina, it was a good affordable hotel, walking distance to town.
Check out Availability & Prices on TripAdvisor / Booking.com
Costa Baja Resort – For a more upscale stay in La Paz, this is a highly rated choice. 20 minutes from downtown.
Check out Availability & Prices on TripAdvisor / Booking.com
10. Explore the Malecón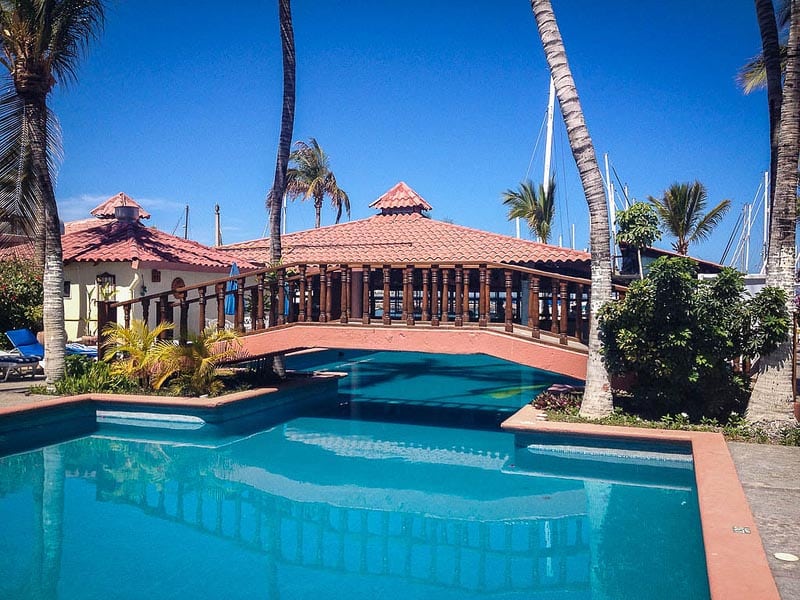 Stretching 5.5 km (3.5 miles) from Hotel Marina – the hotel where we stayed in La Paz, there is a beautiful waterfront promenade known as the Malecón.
Evenings are the best time to visit as the entire town seems to come out to enjoy the cooler evenings.
People bike, run and walk along the waterfront, stopping in restaurants for dinner or drinks and live bands play late into the night. It's magical.
11. Paddleboarding – SUP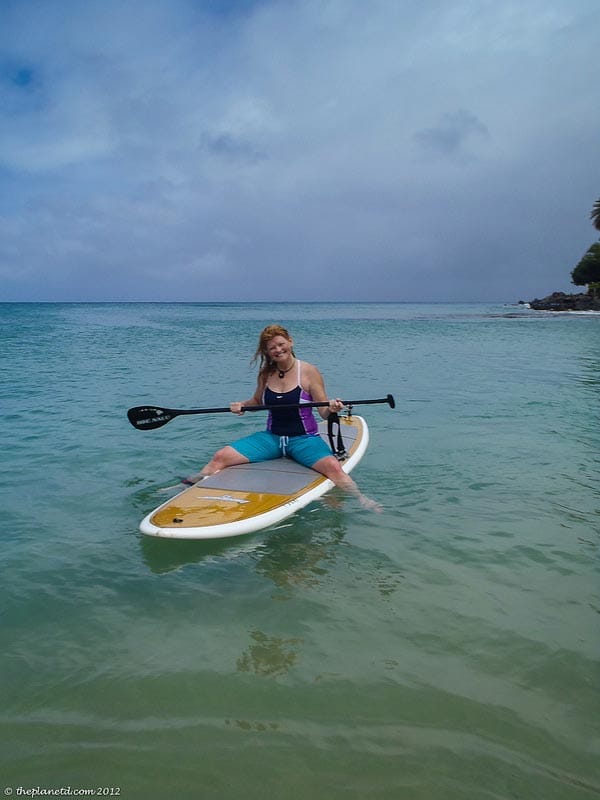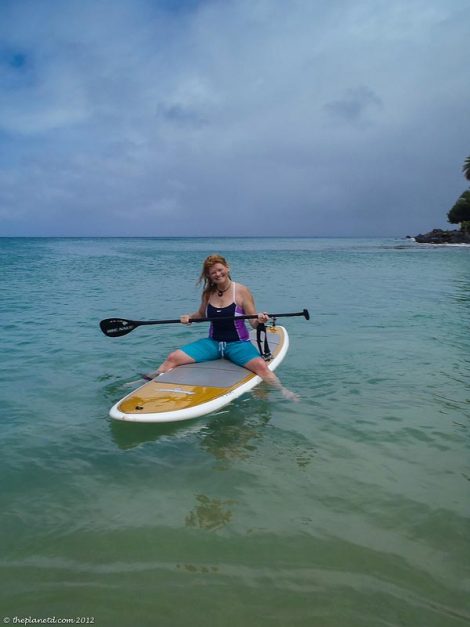 If any of you have been following for a while, you'll know that Dave and I love paddleboarding.
If we could carry a paddleboard with us, we'd do it everywhere.
Well, in La Paz, you can rent paddleboards and paddle along the shore.
You can book paddleboarding trips and excursions with Baja Outdoor Activities located in La Paz.
12. Shopping in La Paz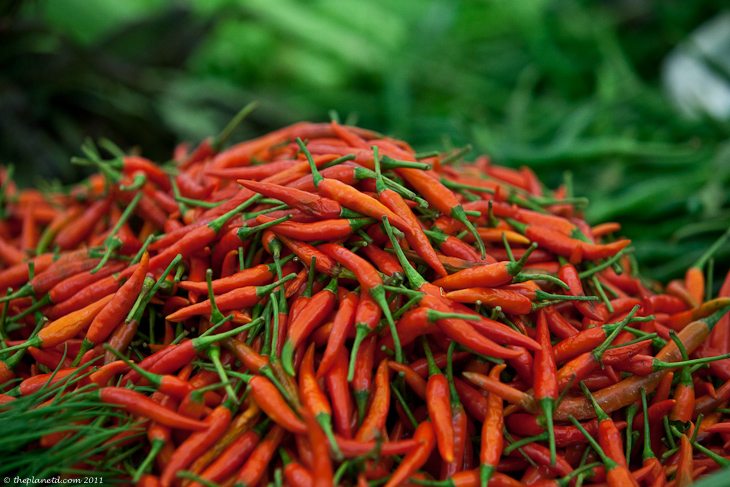 La Paz is filled with jewelry makers and artists and there is a local co-op for artists, a walking street filled with artists and various art shops throughout the town.
One of my favorite parts of visiting Mexico is to buy handmade necklaces and this trip was no different.
We bought chains from street vendors and had them change them in front of our eyes to suit our taste.
13. Cathedral of La Paz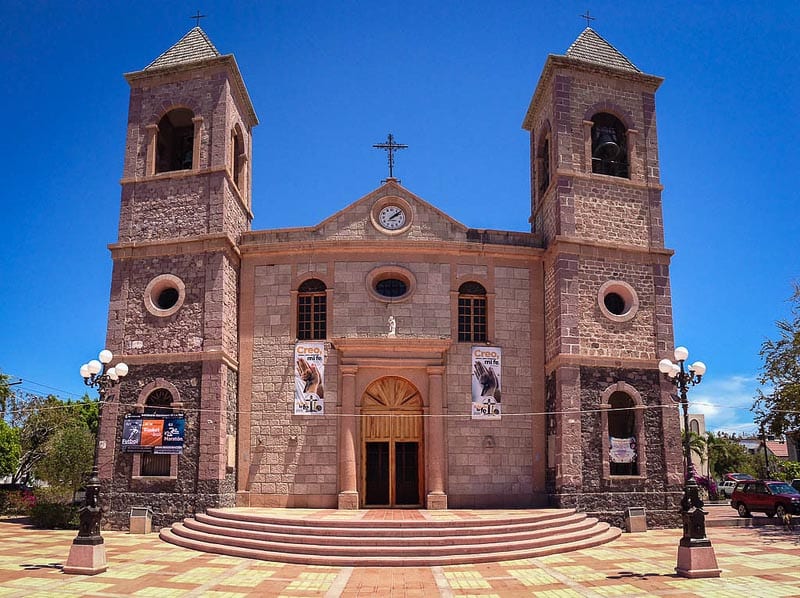 Catedral de Nuestra Senora de La Paz is a lovely church located in the centre of La Paz.
It was founded by Jesuit Missionaries in the 18th century and was the church itself was built in the 19th century.
Visitors are welcome can view Baroque religious symbols and enter for free!
14. Street Art of La Paz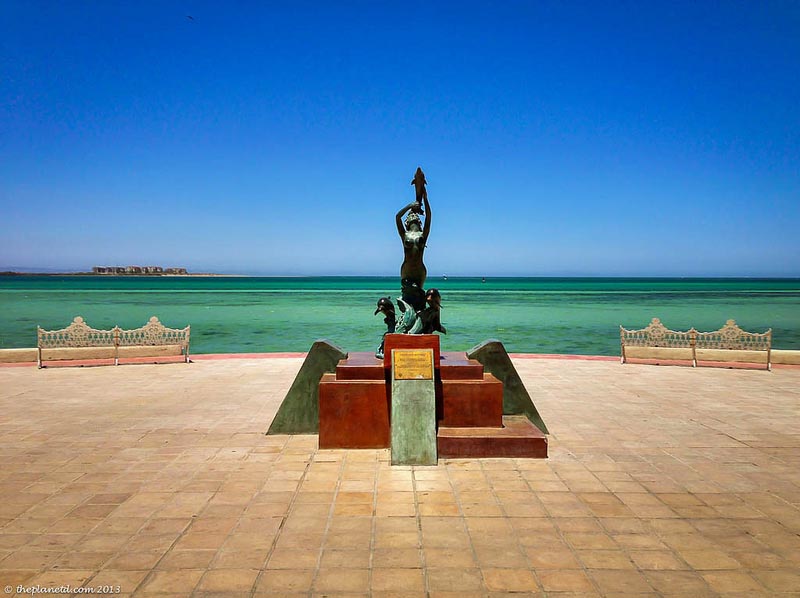 The Malecon is filled with art and sculptures created by local artists. A lot of the art was also donated to help preserve the cultural heritage of La Paz.
Be sure to stroll along the Malecon, in the urban parks, the waterfront pier and into the city square. There are sculptures everywhere.
You can read more about the sculptures of La Paz at Tenaja Holdings, a company that donated many of the pieces.
15. Explore the Marina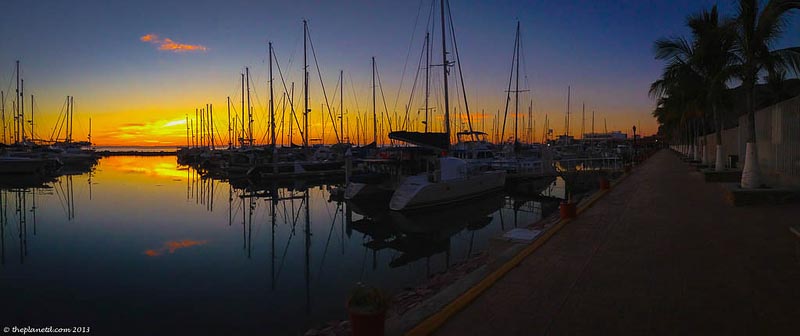 We stayed at the Marina Cortez located just a short walk out of town.
Marvel at the yachts parked at the marina and enjoy a stroll along the pier before settling in at one of the restaurants for a candlelit dinner at sunset.
Museums in La Paz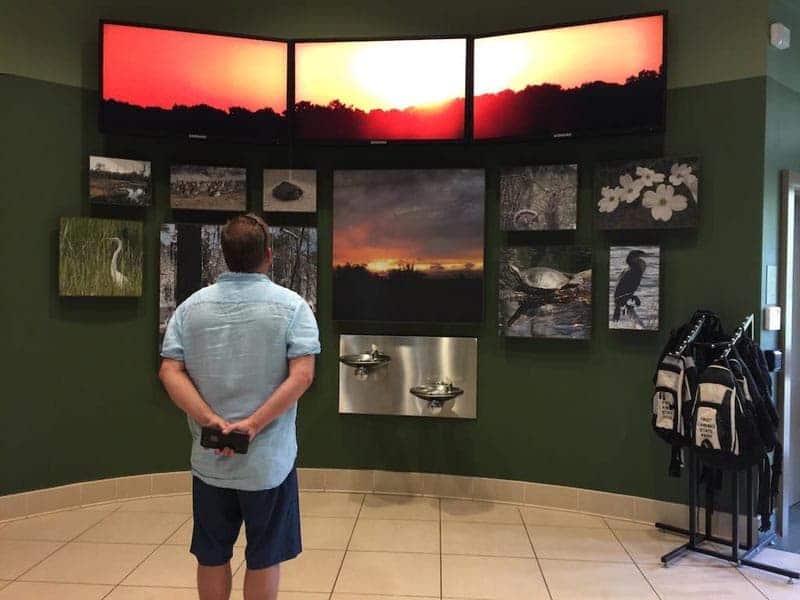 16. Whale Museum
The Whale Museum of La Paz gives you everything you've ever wanted to know about whales. From their behavior and habitat to the evolution of whales and its impact on the local community.
17. Mining History Museum
A new museum that opened in 2018 located in the mountains of La Paz.
Museo Ruta de Plata (The Silver Route Museum), traces the history of the area from the early settlers of the 1500s to the silver mining heritage from the 1750 – 1930.
Two more museums are in the works too! The Cowboy Museum and the Natural History Museum.
18. End With a La Paz Sunset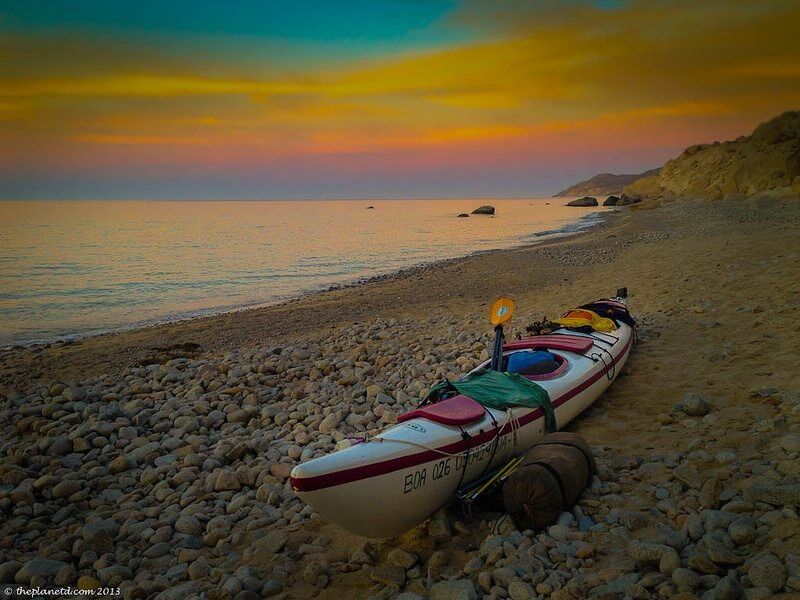 Find yourself a beach, a sunset patio or just a place on the Malecon and enjoy the sunset. Nothing compares to the many sunsets we watched while visiting La Paz.
Being located on the west coast of Mexico, we had one extraordinary view after another.
19. Where Eat in La Paz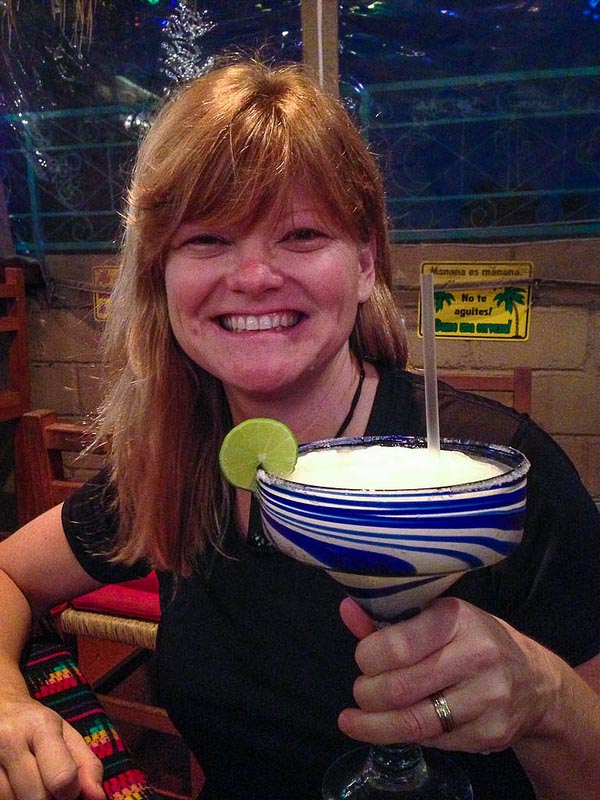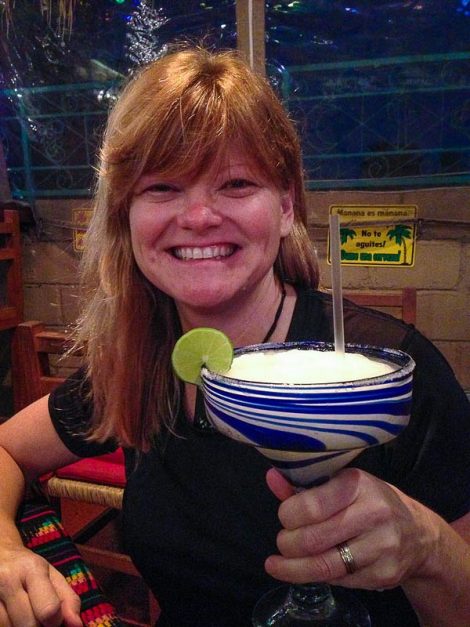 There are many great restaurants all over La Paz, ranging from small fish taco stands to fine dining.
Our favourite meal out was at Jonathan Roldon's Tailhunter where we enjoyed coconut shrimp, fish tacos, fresh salsa, guacamole and the best margaritas we've had in years.
It has been a staple in La Paz for 18 years and he also runs fishing charters out to the Sea of Cortez.
It's a place where we instantly felt welcomed and at home. Yet another reason why we think we could live here.
Hop on to discover the waterfront and stop in town for ice cream to cool off.
I think that if we lived in La Paz, we would use our paddleboards for our commute.
If we ever needed to go into town from our waterfront condo (I'm dreaming now) we'd just hop on our boards and paddle in.
To find out more about travel to La Paz, Visit Baja Sur tourism to see all the Adventures in Mexico that await you on your next vacation.
Why Visit La Paz?
La Paz, Mexico is growing quickly.
Golf courses are springing up, eco-adventures are becoming popular, diving is a huge attraction and the town is a perfect getaway for the whole family.
It has it all.
La Paz is the perfect blend of a sleepy Mexican town with all the amenities of the big resort towns like Cabo San Lucas and Cancun.
When we plan our next trip to Mexico, it's going to be here for sure.
Plan Your Trip to La Paz, Mexico
Lonely Planet Mexico Travel Guide – We love traveling with our Lonely Planet guides. We go old school and use books, but LP offers apps, digital copies and even translation.
Google Translate App – If you want to immerse in the culture it's good to practice Spanish. If you don't know Spanish, get the app to help you speak the country's language.
Universal Plug Adapter – This all in one adapter is great for all countries and you aren't stuck with trying to find a different plug for each new destination.
Portable Water Filter – It's important to stay hydrated when traveling in hot climates especially. Take care of the environment and fill up safely with the LifeStraw.
Flip Flops – You can't go to the beach without flip flops. Tevas are comfortable and durable.
Our Adventure in Mexico was courtesy of Baja Outdoor Activities in La Paz.
They do day kayaking trips around the Baja Peninsula including multi-day group and private excursions and kayak rentals.
If you're looking for the ultimate adventure in Mexico, drop Ben an email to see what they can do when you visit La Paz.
Enjoy this post on all the things to do in La Paz? Save it to Pinterest for future travel planning.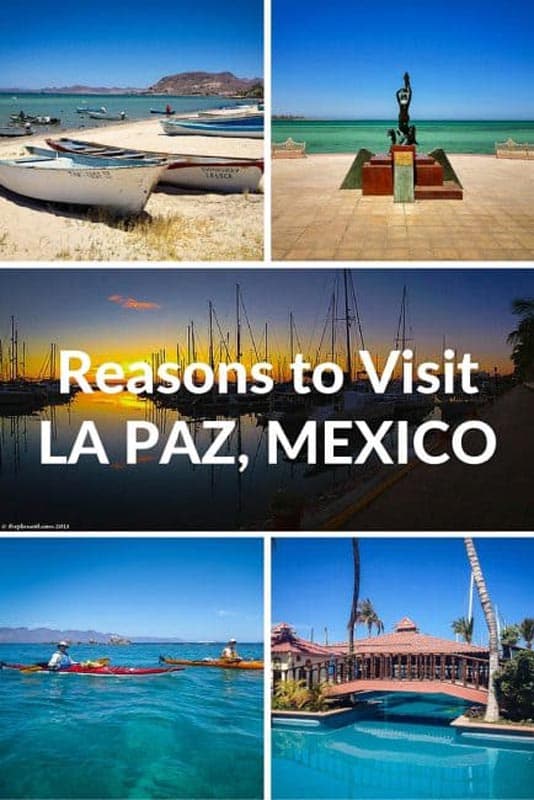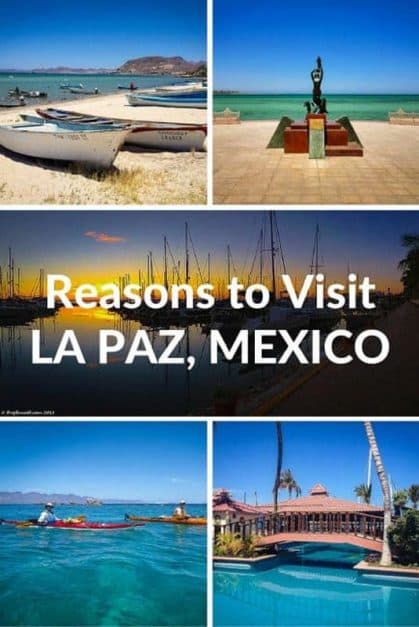 Read more:
Reigniting the Adventure in La Paz,
Rio Secreto, Mexico's Most Magical Cenote
An Unforgettable Experience at Isla Espiritu Santo