Looking for the best day trips from Cancun? We've chosen our favorite excursions to take on the Mayan Riviera to get you off the resort. Mexico is one of our favorite winter escapes and we have visited Cancun and the Yucatan Peninsula regularly since 2000!
From ancient Mayan ruins to world-class coral reefs and long sandy beaches, Cancun has something for everyone. Many people spend all their time on the resort but there are so many things to do in Cancun you could spend all your time doing excursions. In fact, that is exactly what we do. We're always hopping on a tour to take day trips from Cancun and these are our favorites.
The Best Day Trips from Cancun
Cancun is located in the Mexican state of Quintana Roo on the Yucatan Peninsula smack dab in the heart of the Mayan Riviera. It is one hour from Playa del Carmen and is close to several Mayan ruins, spectacular clear waters, and some of Mexico's most beautiful islands.
We've had some amazing adventures in Mexico and here are some ideas for you to get off the resort and explore some of the best day trips from Cancun.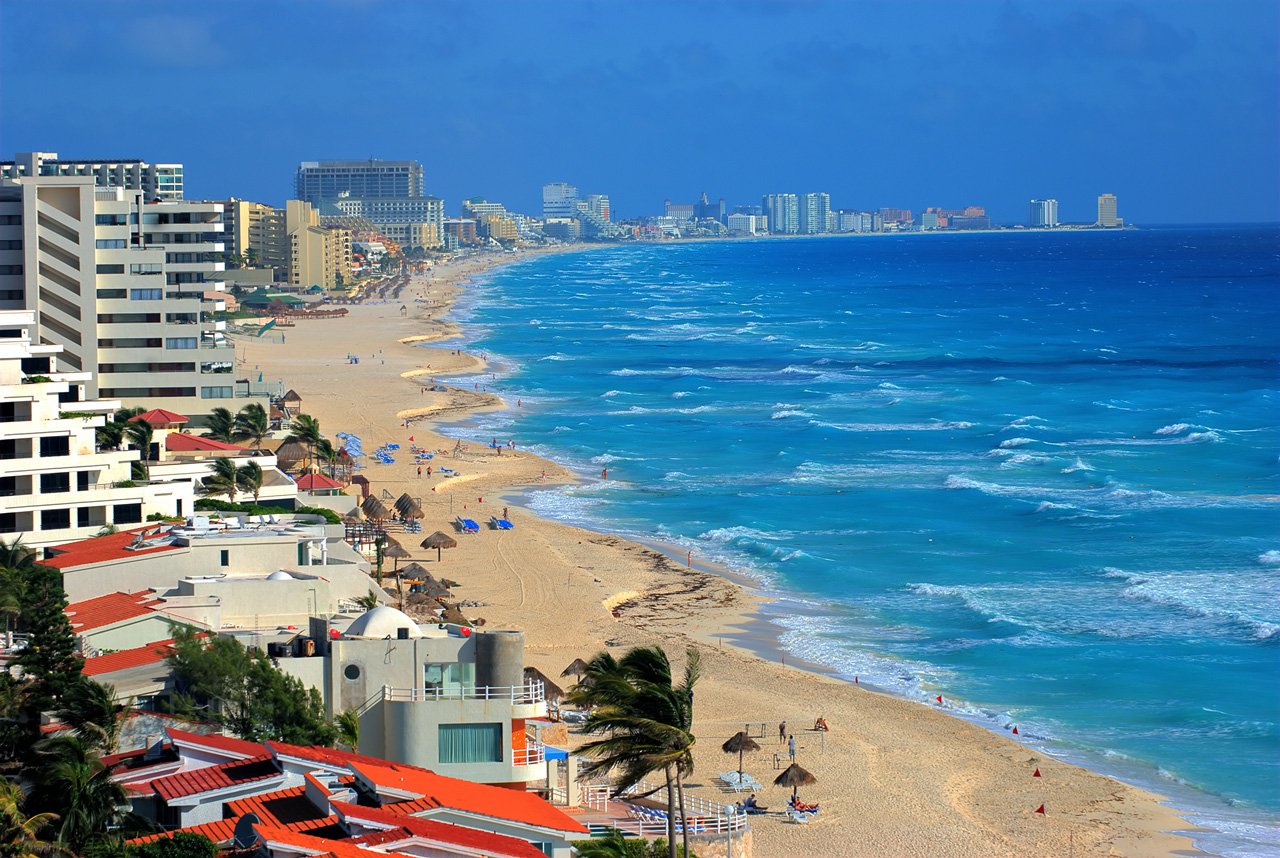 There are some affiliate links in the post below where may earn a commission. If you make a purchase there is no extra cost to you!
Looking for transportation from Cancun Airport to your hotel, check out eTransfers for the best prices. They offer shuttles to the Hotel Zone, Playa Del Carmen, Tulum and all along the Mayan Riviera.
We use Get Your Guide for day trips around the world and have used them for many of our Cancun travels. From Swimming with Whale Sharks to spending a day relaxing at Xel Ha, Get your guide offers transfers, tour guides, and access to many of the top activities in Cancun.
1. Swim with Whale Sharks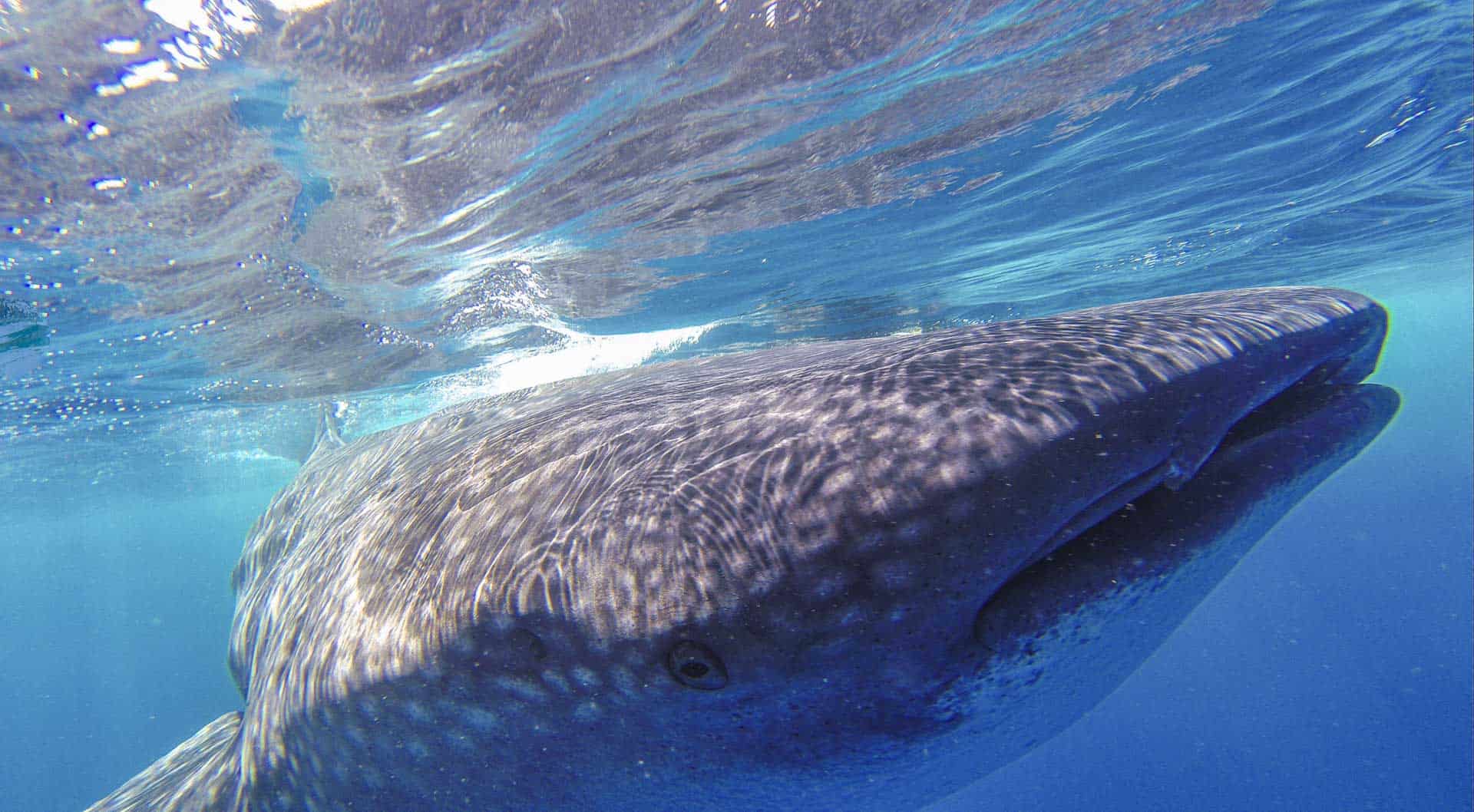 One of the best day trips we've ever done was swimming with whale sharks in Cancun. They may be the biggest fish in the sea, but they are gentle giants. Growing to lengths of over 12 metres (40 feet) whale sharks are impressive to see.
Just two hours off the coast of Cancun, you can see them if you go at the right time of year. That time of the year would be from May to September and it is spectacular!
We went with Get Your Guide when taking our Whale Shark Tour. Book This Top-Rated Tour. It was an amazing experience and we stopped at Isla Mujeres to enjoy the beach and to do some swimming. This tour offers easy Cancellation and last-minute bookings.
2. Rio Secreto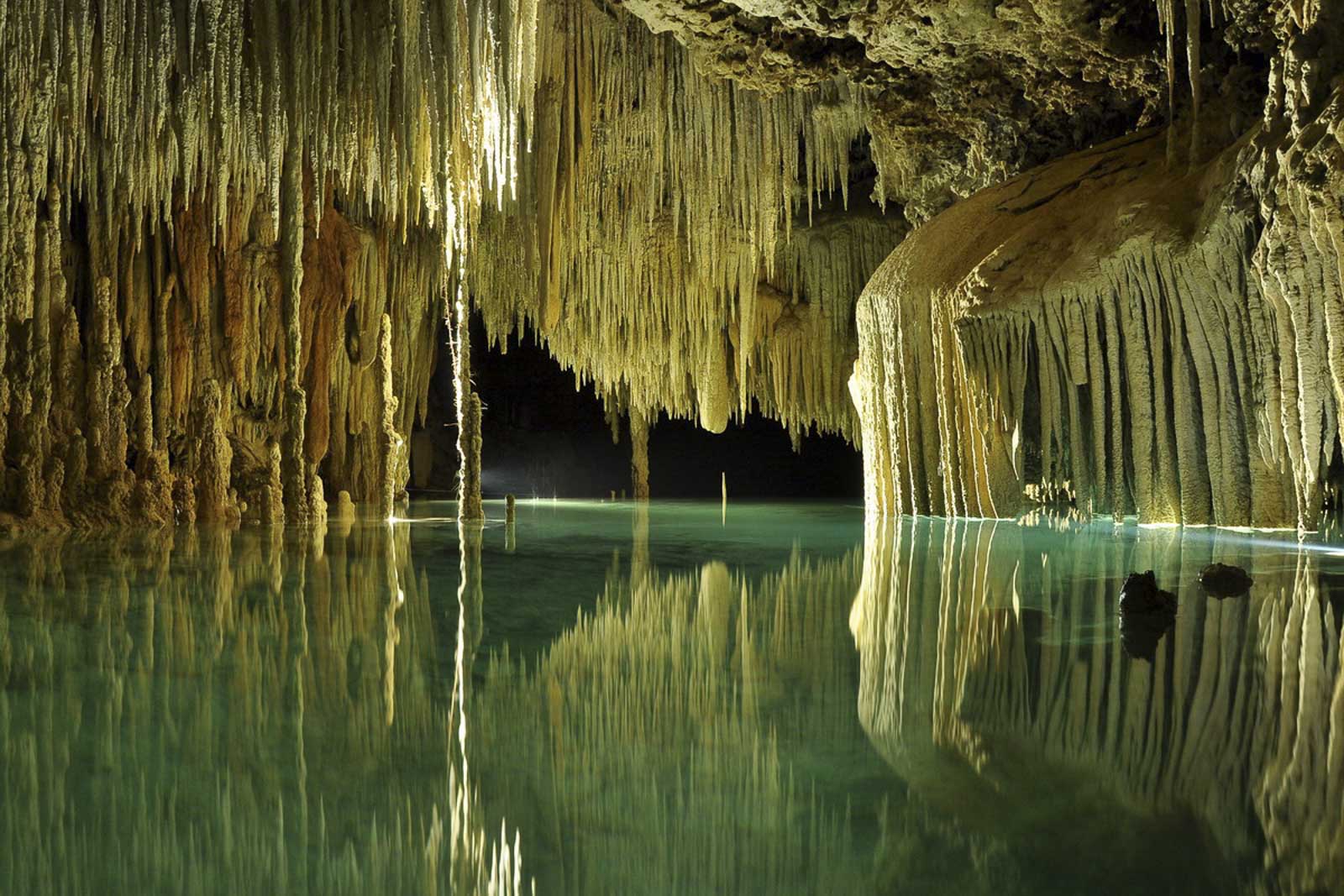 Rio Secreto is an extraordinay cenote to explore. This is the longest semi-sunken cave system in the Yucatan that has become a popular day trip form Cancun. There is 12 km of underground rivers to explore and you don't need a dive certification. Visitors are taken in small groups on a three-hour tour and you feel like you have the caves all to yourself.
This Cenote adventure takes you deep into the system swimming under low hanging ceilings, wading through spectacular caverns, and swimming in complete darkness. It is truly is one of the best things you can do in Cancun.
Tours can be booked in advance through Get Your Guide
3. Chichen Itza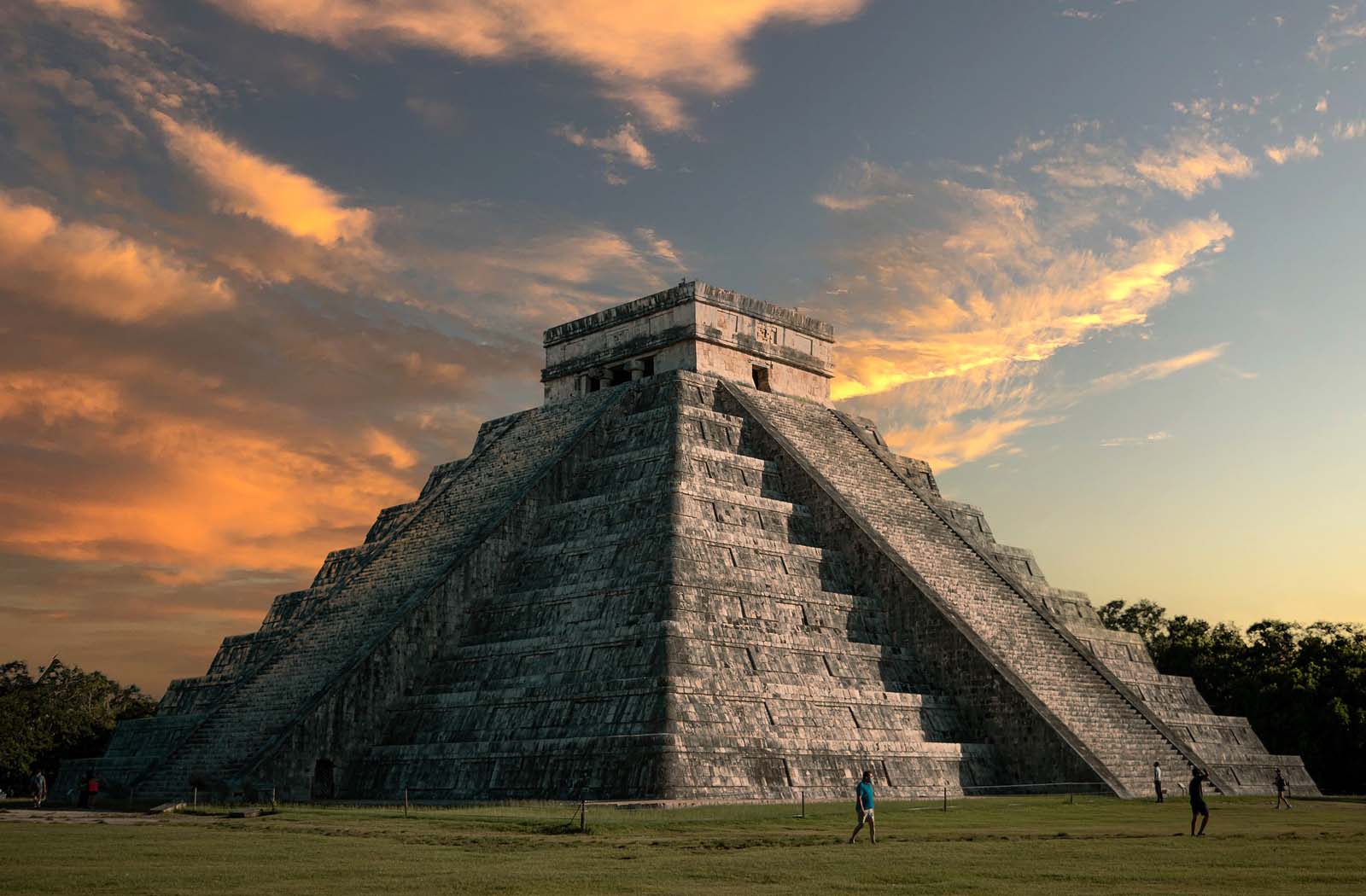 Mayan Ruins are scattered throughout Quintana Roo but this popular day trip is a must. Chichen Itza is definitely the star attraction. The photo above says it all, We visited Chichen Itza a years ago when you could still climb to the top of the main temple. But to this day we are still amazed by it.
It's the one of the largest of the Mayan Ruins and it is probably the best and most excavated of them all. Chichen Itza is also the most visited ruins in all of Mexico and it is a must if you are into archeological sites.
Fun Fact, Chichen Itza is a UNESCO World Heritage Site that was listed as one of the New Seven Wonders of the World!
4. Cenotes Adventure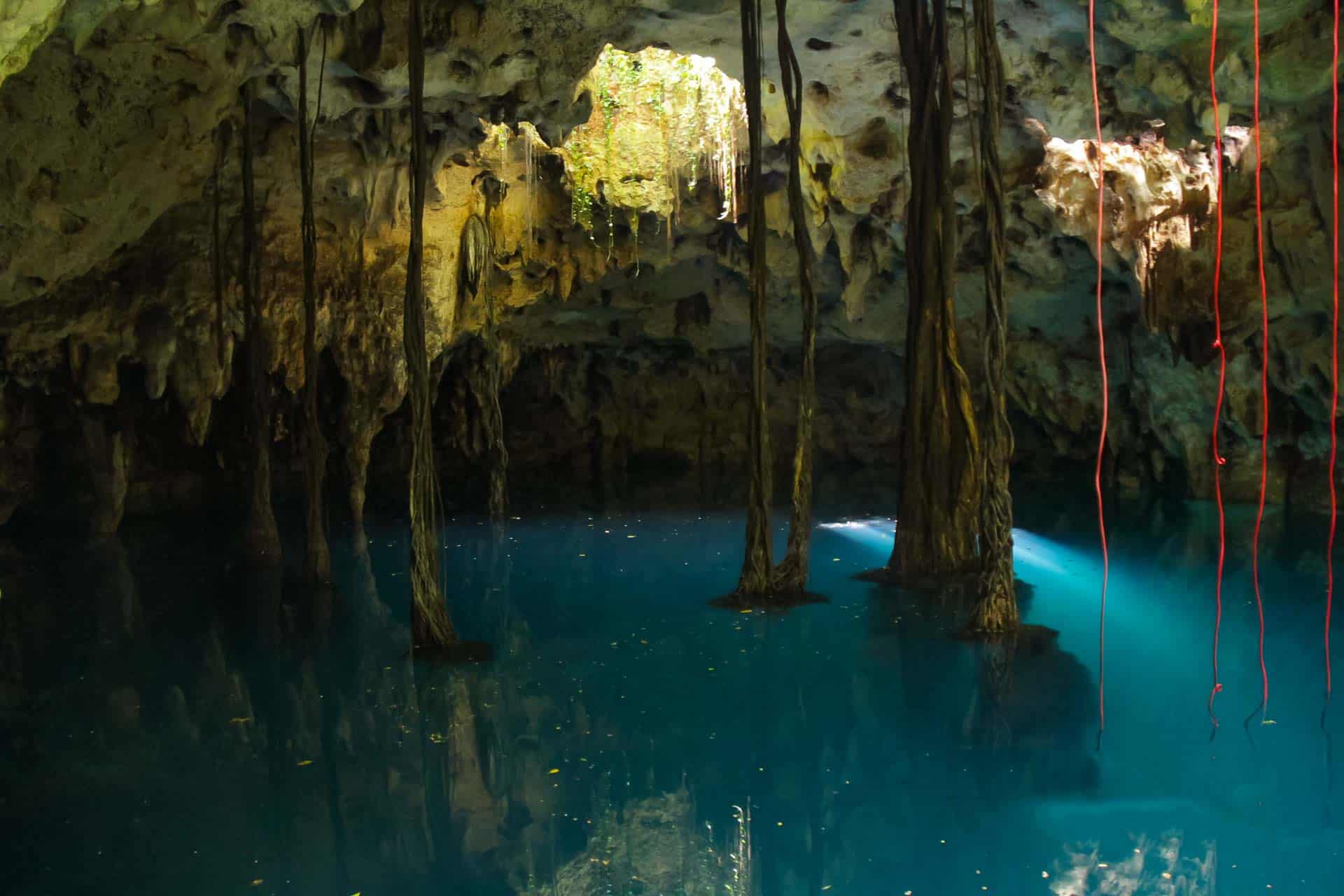 Cenotes are underground caves filled with water. Some have large openings while others are small and narrow. One of the most popular cenotes to visit is Ik Kil because it is often combined with a trip to Chichen Itza. But there are plenty of Cenote Adventures that you can book from Cancun.
You can do everything from taking a zip line over them, to rappelling into them. But the most exciting adventure is snorkeling or diving inside these incredible natural wonders. Read more here and watch our video here.
Several day trips can be booked from Cancun or Playa del Carmen to the cenotes of the Yucatan. You can choose from adventurous cenote tours, diving tours or easier leisurely tours.
5. Playa del Carmen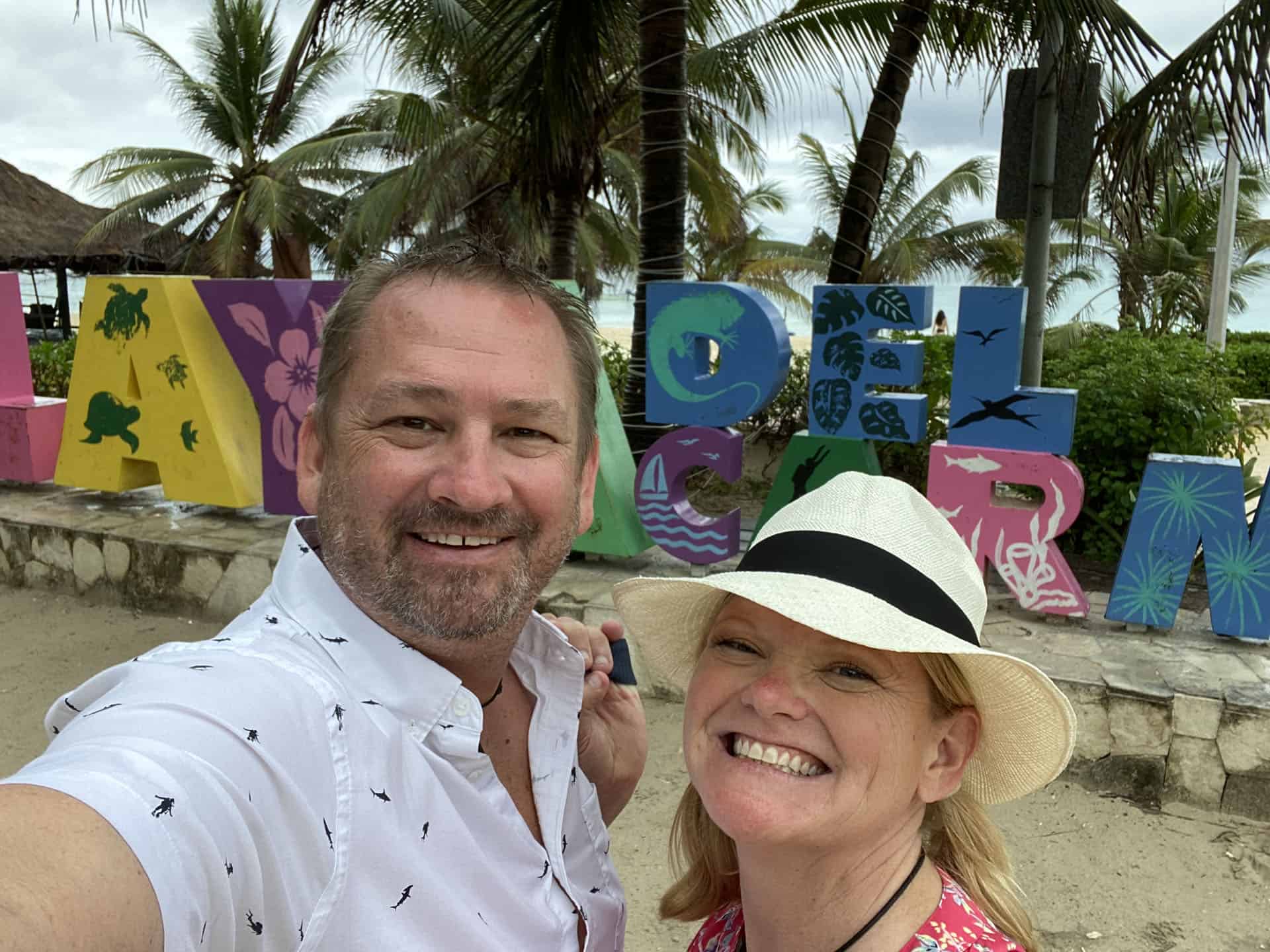 We actually prefer to stay in Playa del Carmen more than Cancun, but if you are staying in Cancun, you really must at least head over to Playa for a day to check it out.
The beaches white sands are soft and inviting to go for a stroll at sunrise. There are plenty of walking streets, nightlife, shopping, and cafés. If you want to experiences Coco Bongo, you can do it here in Playa as well as in Cancun. It is a great place to make a base.
Hot tip: Each excursion that is offered in Cancun can be booked from Playa del Carmen too!
6. Snorkel at Isla Mujeres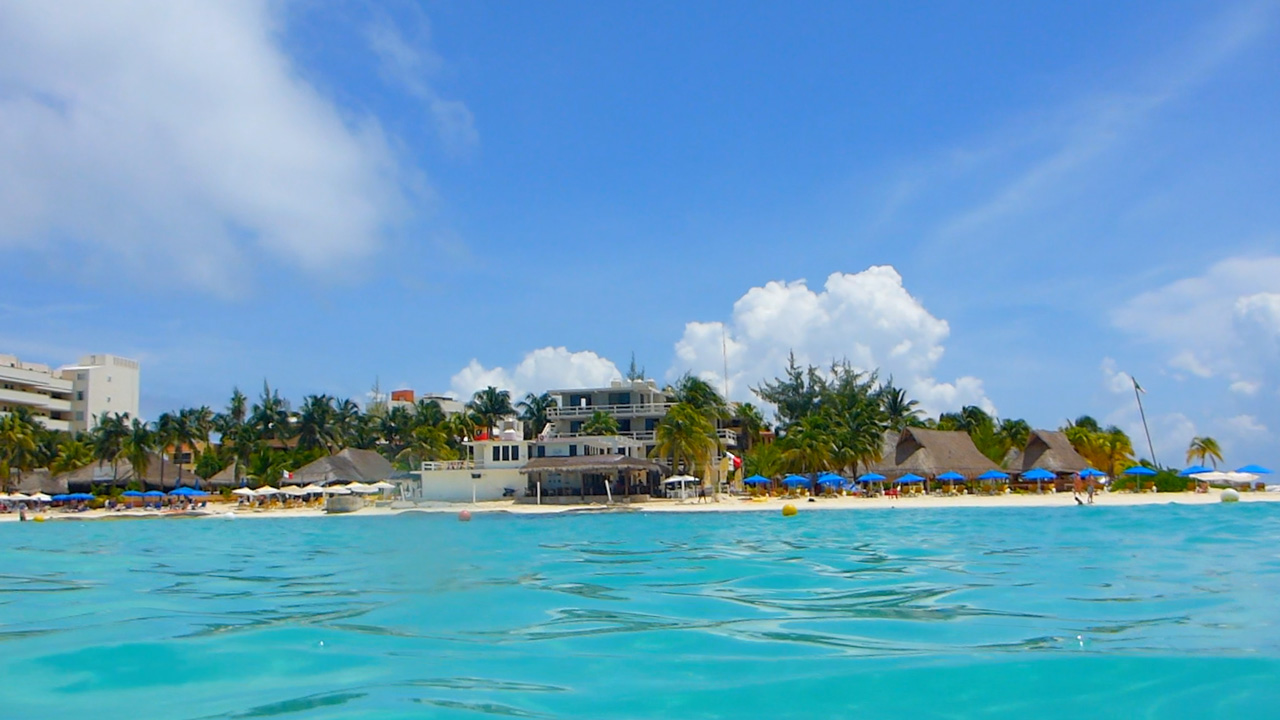 Ah! Isla Mujeres, The beautiful "Island of Women". Getting out on the warm waters of the Caribbean Sea any time in Cancun or Playa del Carmen is a must and Isla Mujeres is an excellent choice.
It's closer than Cozumel and the turquoise waters are perfect for snorkeling. The water is warm as a bath and so inviting. You can do day trips to the island just to hang out on the beach and enjoy a relaxing getaway.
7. Isla Contoy
Isla Contoy is another popular island located just off the coast of the Yucatan Peninsula. This small island is only 3.7 square km but it is a protected national park. Only 200 people are allowed on Isla Contoy a day. It is a bird sanctuary with more than 170 bird species migrating through the island and its crystal clear waters are protected as well. It is a great place for snorkeling, bird watching and you can spy loggerhead turtles as well.
Trips to Isla Contoy are often combined with stops at Isla Mujeres. You can book this combo tour to enjoy the crystal clear waters and white san beaches of both islands.
8. Zipline Adventure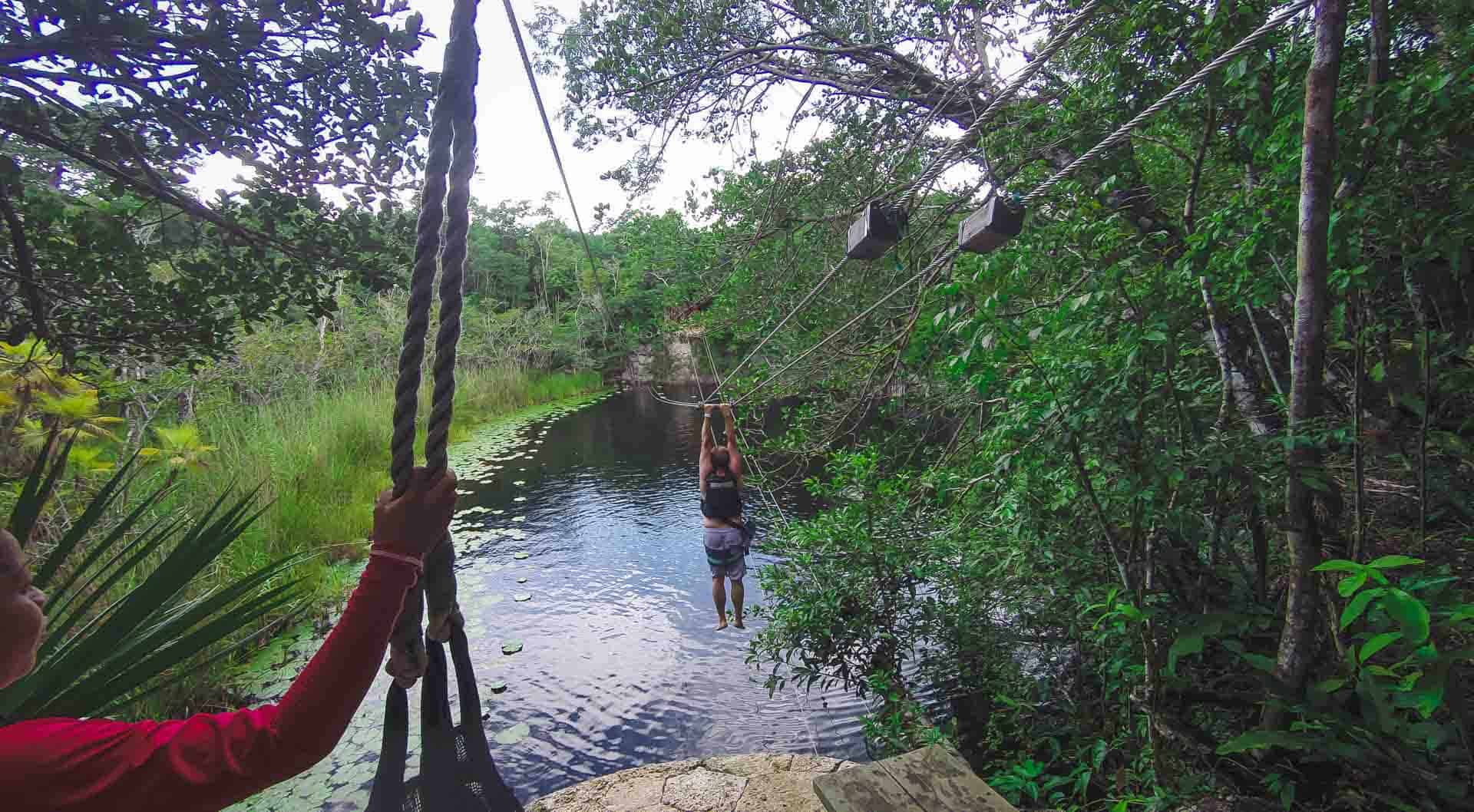 We always love a Zipline and if you are looking to up your adventure travel game, you must give it a go. What makes ziplining unique near Cancun is that you have forest canopies to sipping over Cenotes to choose from! If you want a fun day off of the resort, head out to one of the zip lining adventures.
9. Scuba Diving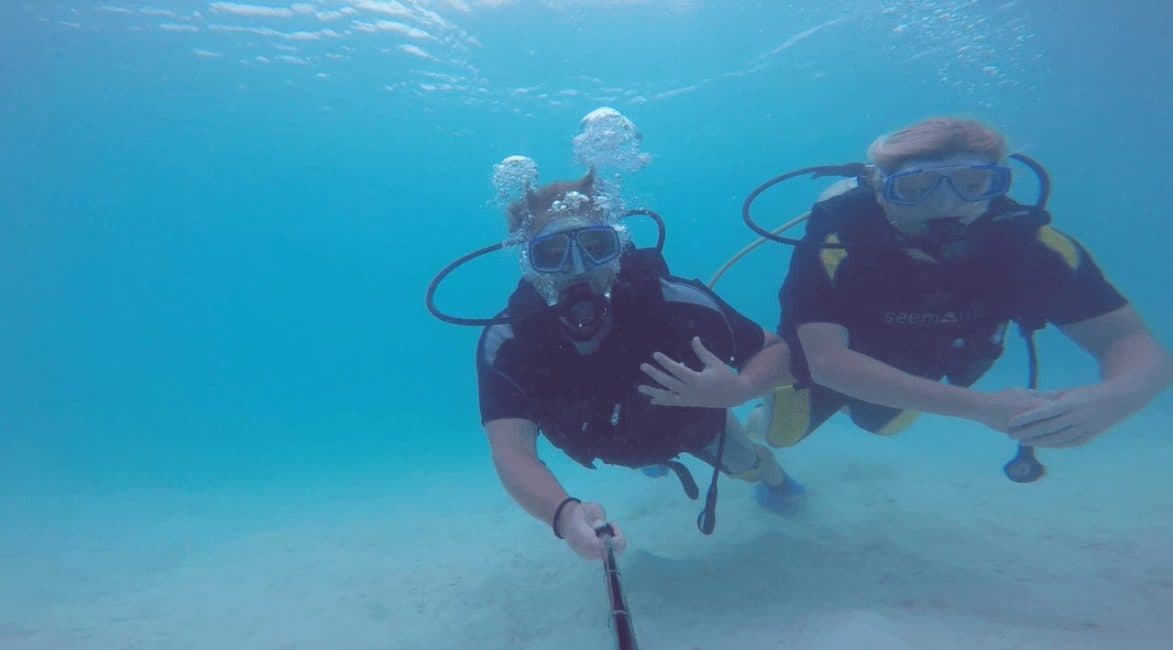 The waters off the coast of Cancun are some of the best in the world for scuba diving. If you want to go beyond snorkeling and give scuba diving a try, there are plenty of places to Discover Scuba Diving.
These waters attract established and professional scuba divers. We loved drift diving in the crystal clear waters. Many resorts offer scuba diving instruction and Mexico is an excellent place to become certified in open water!
10. Sailing Trip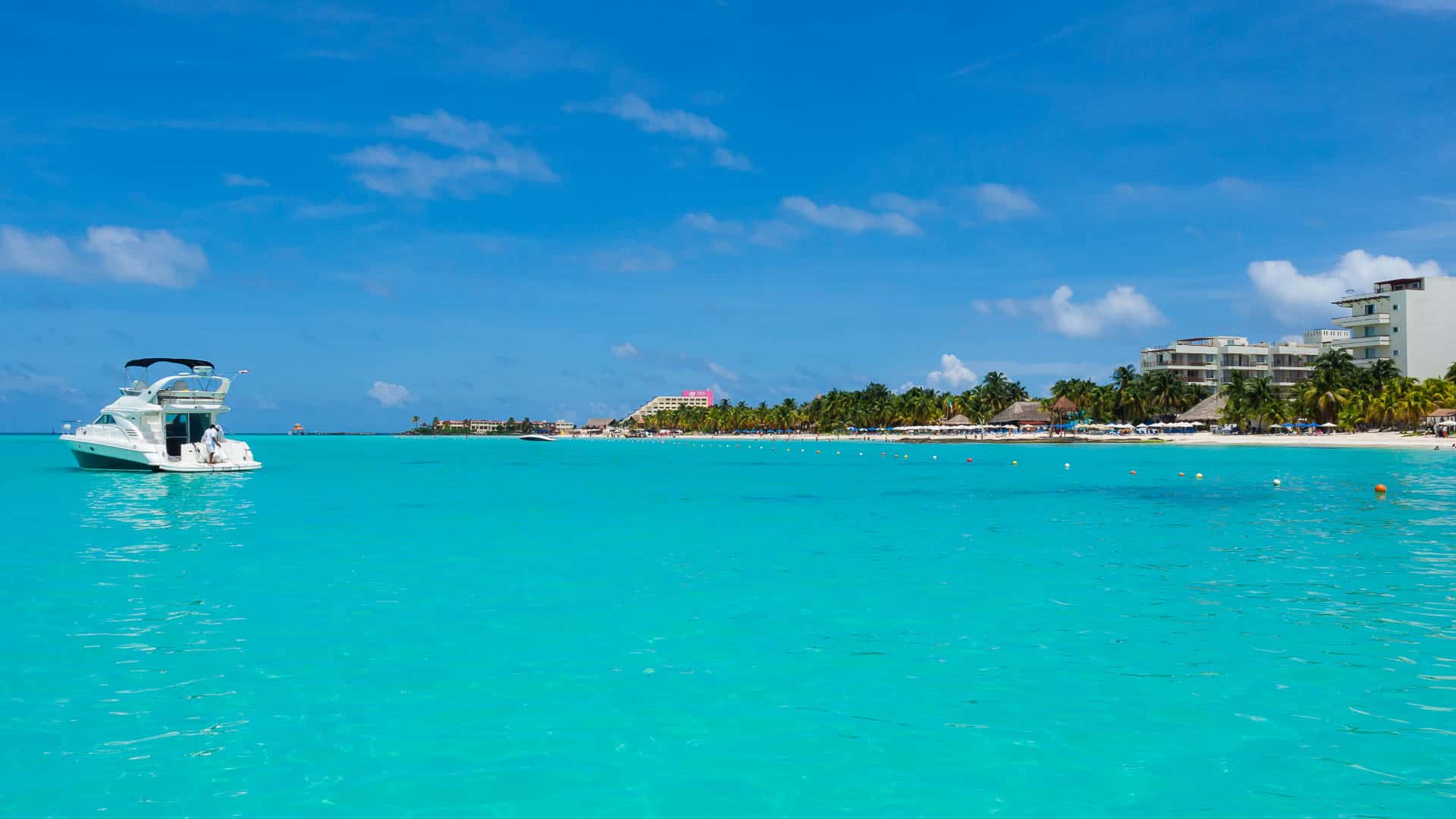 We love taking sailing trips and if you want to explore the coast while taking in the sun, sailing is the way to go. The Mayan Riviera is a beautiful coast and you must get out on the water. Instead of high speed or party boats, get on a sailboat. Sailing trips often include snorkeling too.
This combines two of our favorite things to do in Cancun: Getting on the water and getting in the water!
Check out More Day Trips from Cancun with Get Your Guide. Save money by booking in advance instead of at your hotel. Usually, tours have easy cancellations within 24 hours and they pick up from your hotel.
11. Tulum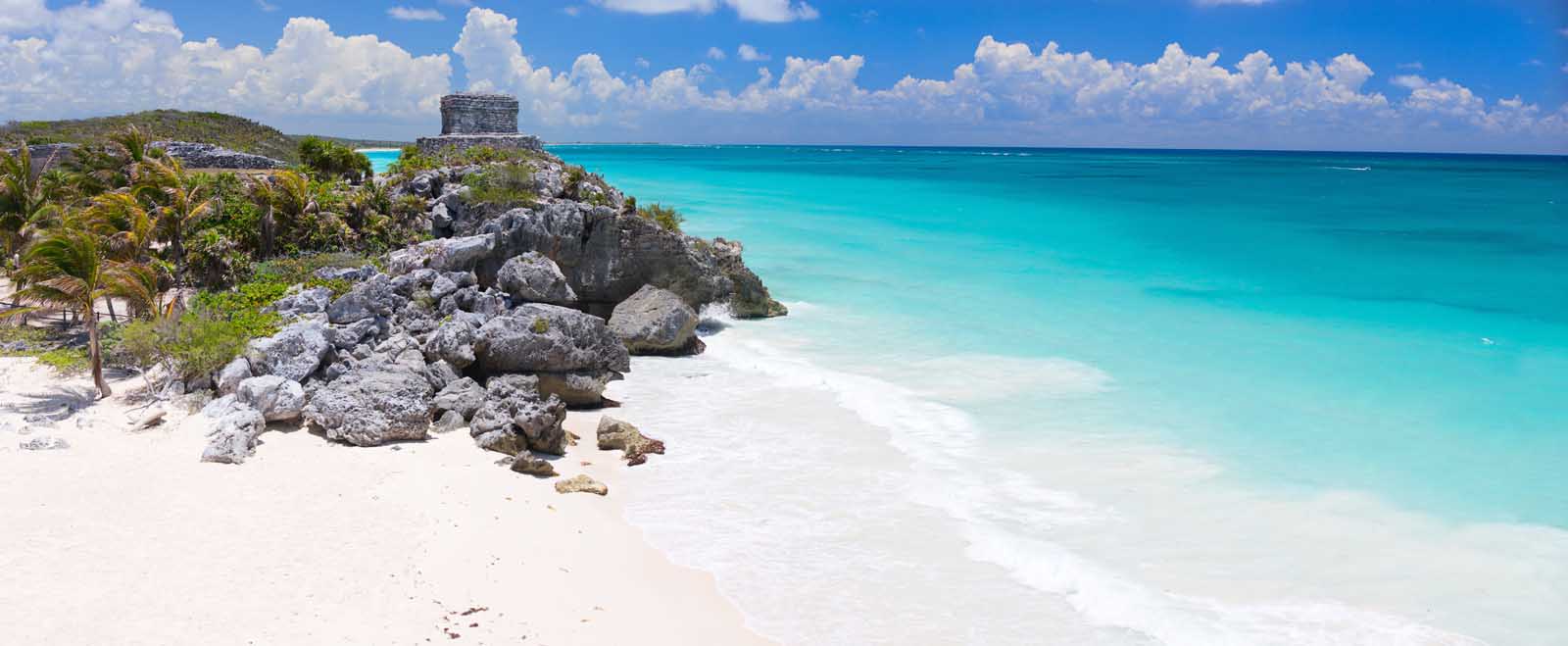 Tulum is not at the top of our favorite of the Mayan Ruins, however, it's the spectacular setting that makes it worth visiting. There are archaeological sites all over Mexico giving a glimpse into Ancient Mayan culture. Tulum is one of the most easily accessible from Cancun.
Sitting high on a cliff overlooking the miraculous turquoise waters will take your breath away. A popular backpackers haunt, Tulum also has wonderful beaches. If you want to escape Tulum there is a lot of accommodation there. And it is fast becoming more than a day trip from Cancun, it is now a popular vacation destination in Mexico.
Combine a tour of the ancient maya ruins of Tulum with a cenote adventure on this top ranked tour.
12. Cozumel
Cozumel is an island off the coast and you can catch a ferry from Cancun. It's an excellent vacation destination on its own and you can either hop over to check out the markets and scene.
But for us it was really is all about the scuba diving scene here with one of the best coral reefs in the world. The water is crystal clear with visibility to 40 meters (120 feet). In 1961 Jacques Cousteau declared the area as one of the most beautiful dive sites in the world.
The waters of Cozumel were declared a national marine park in 1996 and because of that, you will see plenty of marine life and pristine coral reefs. If you aren't into diving, there are snorkeling excursions to Cozumel as well.
And if you want dry land, don't worry, there are many day trips from Cancun to Cozumel offering 4X4 adventures, canopy tours, snorkeling and shopping.
13. Ek Balam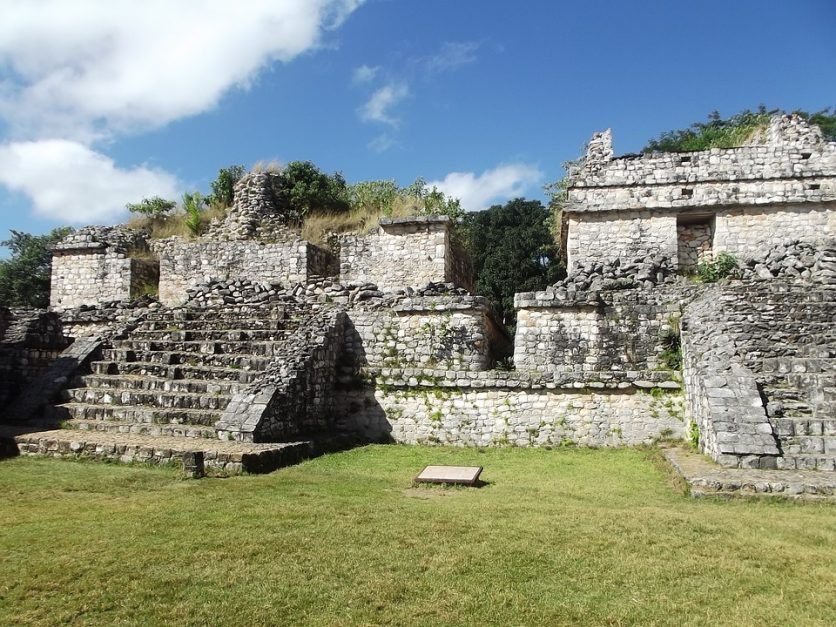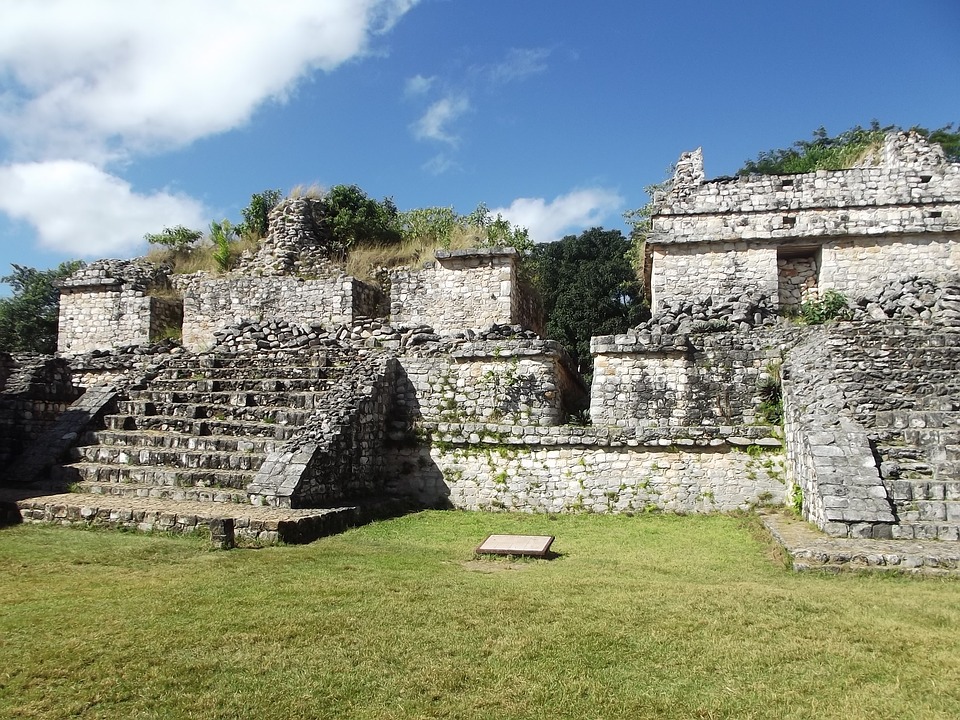 Ek Balam is a lesser-visited Mayan Village near Cancun and you can climb up this one! It's a sprawling complex of 45 structures but you can visit these Mayan ruins couple of hours.
So you will get your history fix and still have time for other excursions afterward! There is also a Cenote nearby.
14. Coba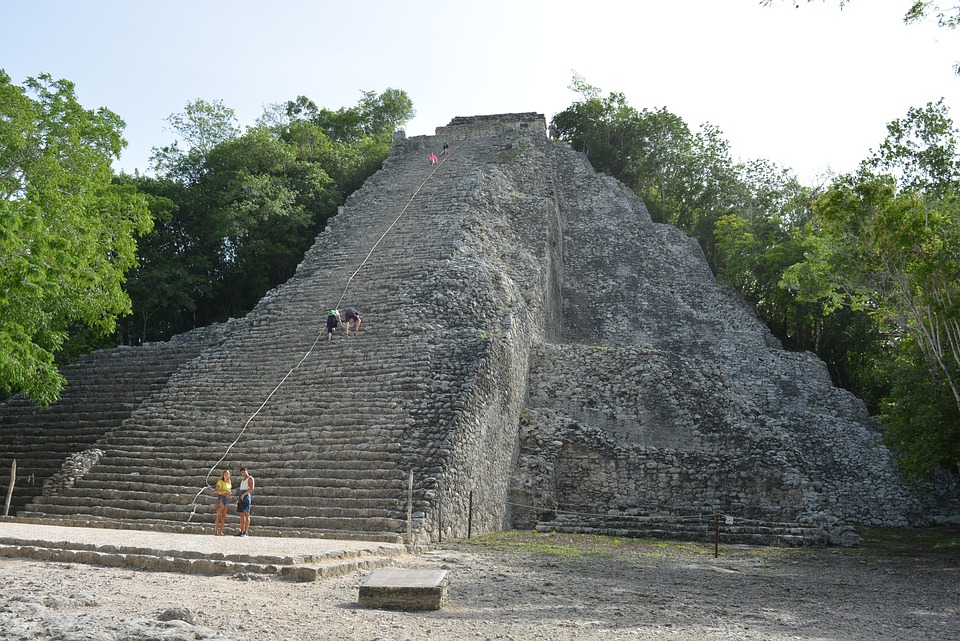 We visited the Mayan Ruins of Coba way back in 2003 when we decided to scuba dive our way around Central America. Something tells me it hasn't changed much as when I look up information on it, it is still quite unexcavated with many temples yet to be unearthed.
You will wander through the jungle feeling like Indiana Jones as you stumble upon untouched ruins. Here you can still climb the high pyramids reaching 42 meters in the air!
Coba tours can be booked with tours to Chichen Itza and a stop at Cenote Ik Kil. This is an amazing day tour that showcases some of the top Mayan Ruins and highlights of the Yucatan Peninsula.
15. Sian Ka'an Biosphere
The Sian Ka'an Biosphere Reserve is the largest protected area in the Mexican Caribbean. This UNESCO World Heritage Site is rich with wildlife including many bird species. With activities like boat tours and snorkeling, visiting the Sian Ka'an Biosphere is a great way to get out and experience the natural beauty of the Riviera Maya.
16. Valladolid
If you want something more than the nightlife and hotel strips of Cancun, a trip to Valladolid is a must. Step back in time in this 16th-century city showcasing beautiful colonial architecture.
Valladolid is becoming more popular each year as people prefer to immerse themselves in the culture of the Mayan Riviera and enjoy a quieter pace than the hectic Cancun and Mayan Riviera hotels. Valladolid is often combined with a trip to Chichen Itza. Book this highly rated tour to see the ancient Mayan city of Chichen Itza combined with a stop at Valladolid and the Cenote Ik Kil. Tours leave from Cancun or Playa del Carmen.
17. Xcaret – Evening show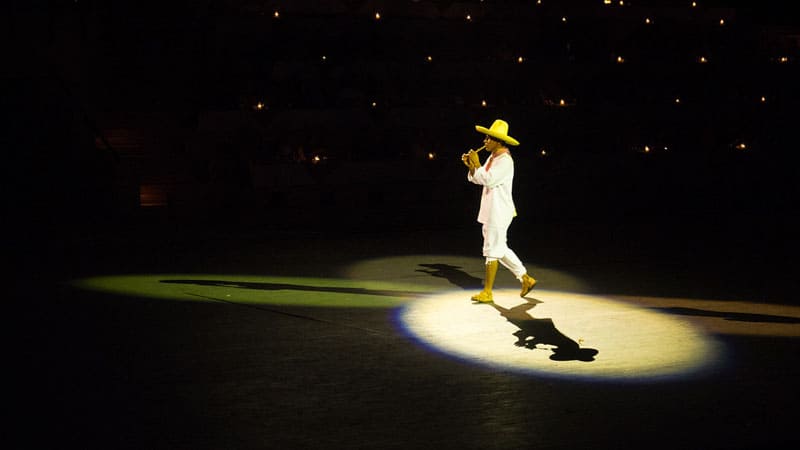 So, I didn't quite know what to expect when we went to see the performance at Xcaret. It's a giant in the round dinner theatre where you are served traditional Mexican food while watching the history of the country and Mayan cultures unfold before your eyes.
At first, it is a bit daunting as men play a Mayan ball game dating back to 1400 BC. I didn't' quite understand what was going on until the show progressed through the ages. The show takes you on a journey from the ancient Mayan civilization to today.
My favourite moments happened in part two when the wonderful and talented singers and musicians came on stage to perform many classic tunes that we have all seen and heard. Xcaret has more to do than just the night show, book this day pass including night show to experience everything it has to offer.
18. Puerto Morelos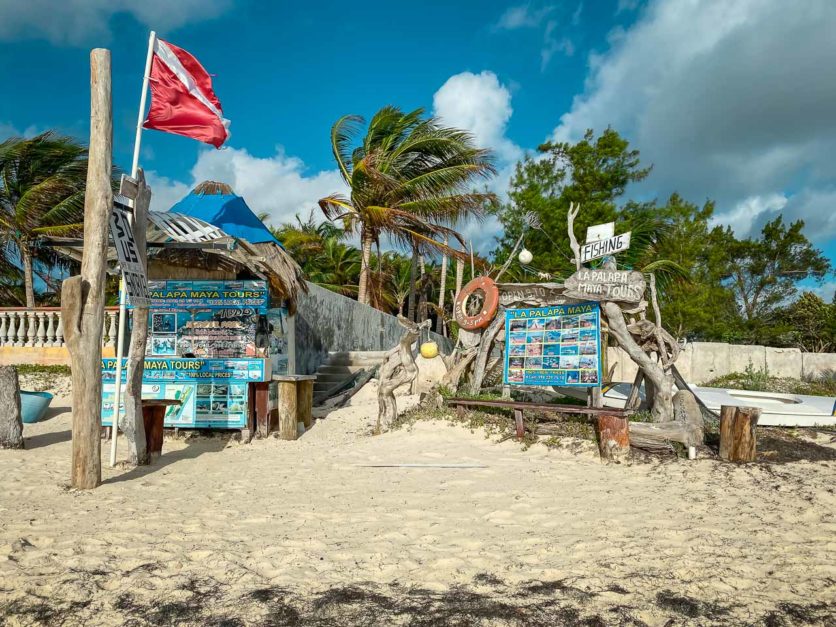 We only recently discovered Puerto Morelos on our last trip to the Riviera Maya. While staying at the Excellence Cancun Riviera, we were just a couple of Km from Puerto Morel0s. Located smack dab in the middle of Cancun and Playa Del Carmen, Puerto Morel0s is a place the tourists overlooked leaving it with a charm that other places don't have. The quiet fishing village is located on an excellent beach. It has everything that you could want with great snorkeling, nearby cenotes, a long sandy beach that is perfect for a sunrise walk and a great market.
19. Xel há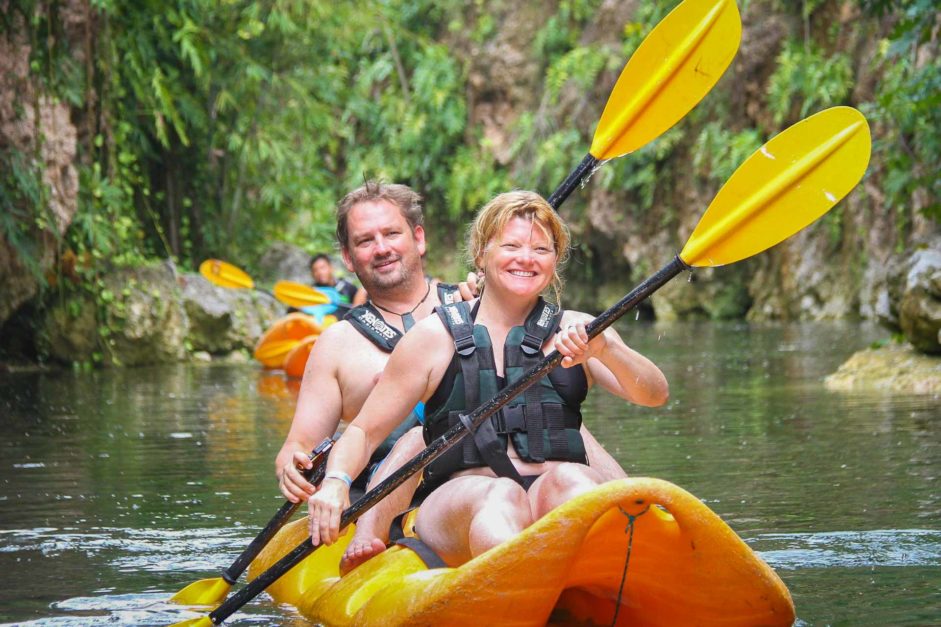 Located just south of Playa del Carmen, Xel Há is a great place to go snorkeling for the whole family. The all inclusive park lets you enjoy a full day of fun in the sun. Besides snorkeling in its crystal clear waters, go tubing among the mangroves, try your hand at cliff jumping, explore a cenote or do some zip lining and high ropes over the water. Purchase your full day Xel Ha pass here.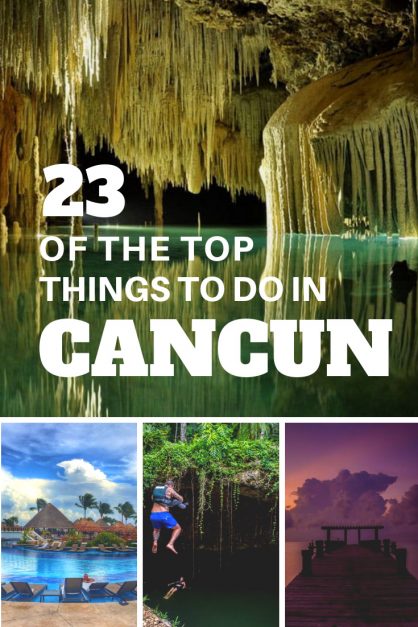 Do you have a favourite recommendation of day trips from Cancun? We go back to the Yucatan regularly and we're always looking for things to do.
Hotels and AirBnBs in Cancun
Let us know what we should do next?