Staying in Bologna for an extended period of time allowed us to truly experience Italy like a local. It rivals Florence or Pisa and there are so many things to do in Bologna, you'll be surprised!
Located in the heart of the Emilia Romagna, Bologna is an ideal city to make a base when travelling around the central region of the country.
Things to Do in Bologna
Bologna has that authentic feel that you may not find in places like Venice or Florence.
What makes Bologna even more appealing is how affordable it is.
This is a place that doesn't charge you more if you decide to sit down for your coffee.
Bologna welcomes you into its heart and you will feel warm and welcome during your entire stay.
Recommended Tours in Bologna
Get your Guide - Great booking site for tours and discounts around Bologna. Here are suggested tours by them.
Private 3-Hour Foot Tour – Bologna is the gastronomical capital of Italy. You can't visit this city without sampling its food.
Ferrari Tour – Emilia Romagna is home to Ferrari, so see it in style like a local wit this full day food and Ferrari.
Airport Transfer - Get to and from the airport with easy for only $57 per group.
Food Producer's Tour - You must visit the producers of the best food in Italy from Paresano Rigiano to Traditional Balsamic Vinegar. These tours are fascinating.
Gelato Tasting and Bike Tour – Two of our favourite things. Gelato and cycling. The best gelato is made in Bologna. See the city and sample the treats.
Private Guided Walking Tour - The Best way to see the city is on a guided tour. Customize it yourself on your own private tour. Bologna is an easy city to walk.
 1. Climb Italy's tallest leaning tower
Move over Pisa, Bologna has a great leaning tower of its own.
When you visit Asinelli Tower in the heart of the city, you won't feel like you have stepped into a tourist trap.
This tower is old, it's leaning and while walking up it's teetering stairs, you'll definitely feel like you're on an adventure. The wooden stairs are narrow and all that separates you from a tumble below is a thin wooden railing.
But the climb is worth it because you'll come out to an extraordinary view of the ancient city's rooftops.
Cost: €3
2. Try Traditional Balsamic Vinegar 
Traditional balsamic vinegar can sell for €50-€100 a bottle and after learning about how it's made and I can understand why.
It takes a minimum 7-years to age traditional balsamic with most batches sitting in barrels up to 15 years.
Some is even aged for 45 years. This isn't the balsamic vinegar that we buy at the grocery store at home and put on salads, traditional balsamic is thick and delicious.
You only need a few drops to drizzle over anything you want including pasta, strawberries and cheese.
Read all about Balsamic Vinegar at our Traditional Balsamic Vinegar, 150 Years in the Making
Cost: Eat balsamic vinegar it at a restaurant or during Aperitvo, then you won't feel the sting of €100 per bottle
3. Eat Parmigiano Regianno
Speaking of Cheese, Parma is just a short train ride away from Bologna and you must eat Parmesan cheese when visiting.
Italians will tell you it is very good for you and you must eat it every day. (Twist my arm, I'm game to give it a try) We did end up eating parmesan every day, all day.
After a run,  before dinner, after dinner with prosecco...you name the time of day, we ate the incredible Parmesan Reggiano.
Like traditional balsamic, tender loving care goes into making parmesan cheese. It is aged for two years and hand rotated on a daily basis to evenly distribute the flavour.
It's a small fortune to buy here in Canada, but I've got a bottle of balsamic just itching to be eaten with a little Parmigiano Regianno.
You can take guided tours from Bologna of cheese factories in Parma, a short train ride from Bologna.
Recommended Hotels in Bologna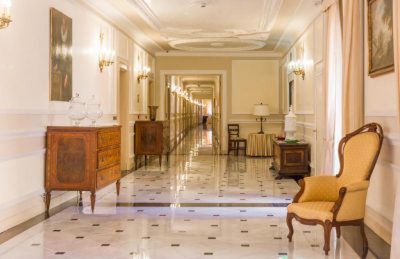 The only 5 Star hotel in Bologna located right in the heart of downtown free WiFi & breakfast buffet.
Check out Availability & Prices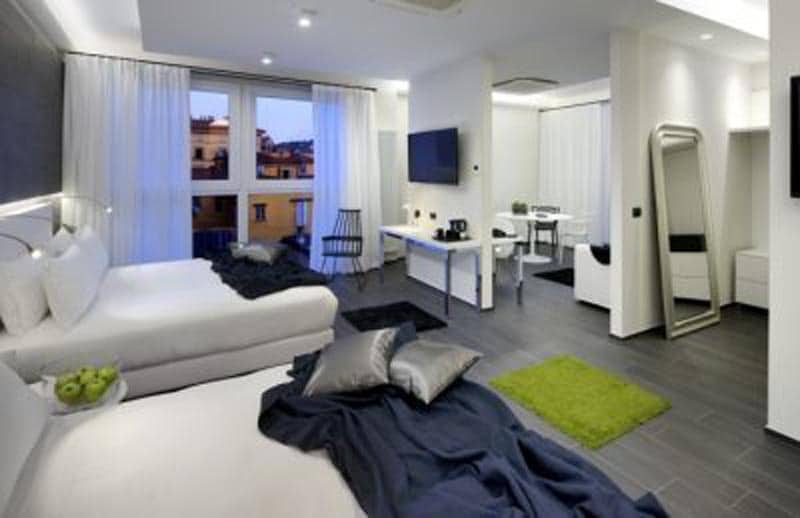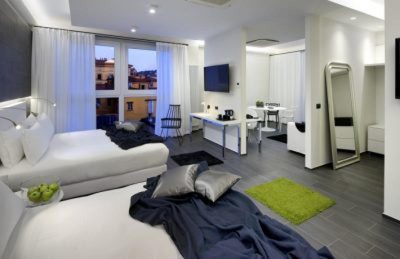 Modern hotel at affordable prices located downtown with breakfast included.
Check out Availability & Prices
4. Autopsy at the Western World's Oldest University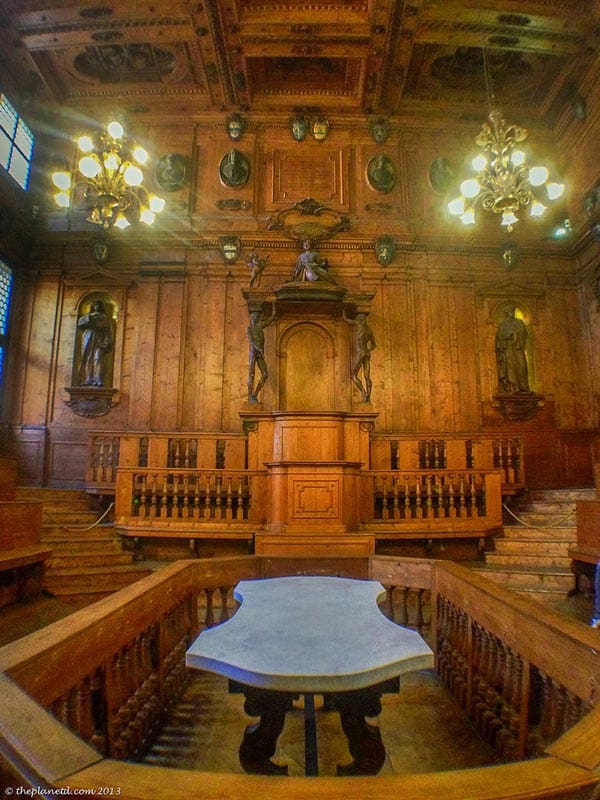 Bologna was a progressive town and home to the oldest university in the Western world founded in 1088.
The anatomical theatre or Teatro Anatomico, was built in 1636 replacing the original dating back to 1595. This was where autopsies took place to teach university students about human anatomy.
There weren't coolers in those days so bodies were freshly dissected as students watched on from the wooden tiers.
Nicholas of the Emilia Romagna Tourism board tells us that the seats were made to be uncomfortable and erect so that the students couldn't fall asleep. They'd be in there for hours on end as the autopsy had to be completed in one session.
The university is a fascinating tour. Bologna was modern and embraced science, much to the chagrin of the church. A bishop had to overlook all autopsies to make sure that the professor didn't go against anything that the church believed.
Cost: Free
6. Stroll the Porticoes
Because Bologna was booming due to its thriving university, extra housing was needed for students.
The university was located downtown and instead of building outside the city, Bologna built facades on the front of their buildings into the streets.
These student housings were built on the front of already existing buildings with a stipulation that they must be wide and high enough to allow horse carts to pass. Thus, giant archways were built throughout the city.
Today, there are 45 km of archways left standing and allow for pedestrians to stroll under the beautiful structures sheltered from bad weather including rain and hot sun. It makes for a pleasant afternoon of shopping.
Cost: Free
7. Piazza Maggiore
The main plaza of Bologna is Piazza Maggiore and there is a lot to see here including the Basilica of San Petronio.
This church was meant to be the largest church in the world, but when the Vatican caught wind of the construction, they put a halt to that.
Bologna was a city that didn't go gaga over the church like other Italian cities and the Basilica of San Petronio was a communal project as opposed to being run by the Bishops.
This Basilica isn't Bologna's main church contrary to popular belief. The actual main church of Bologna is located on the main street of dell'Indipendenza, Cattedrale di San Pietro.
It doesn't stand on a grand square like other churches in Italy. This Cathedral is easily missed as it is located on the sidewalk of the street!
5. Have an Aperitivo
One of our favourite nightly events was finding a place to have aperitivo, an Italian Tradition. Many restaurants and bars opened their doors at 6:00 pm for patrons to order a drink.
Most people order a Spritz, Prosecco (white sparkling wine) or Lambrusco (red sparkling wine)
What makes aperitivo so special? Well, when you order a drink, you automatically are allowed to eat for free.
Bars range from having a few snacks like pizza and sliders to full on buffets with pasta, cheese, risottos and meats. As long as you kept a full glass, you could keep on eating.
Cost: €4-€8 per drink
8. Eat Gelato 
Bologna is home to the foremost Gelato Machine company in the world.
Carbigiani Gelato University offers courses for a €900 that you will get back after you buy their €21,000 machine.
Don't have €21,000 to spare? That's ok, tasting gelato is much more fun. Bologna has many authentic gelato shops where you'll become addicted to the rich and creamy taste.
The rule of gelato in Italy...eat it at least twice a day.
Check out Gelato vs Ice Cream: A Showdown in Bologna
9. Meet the Locals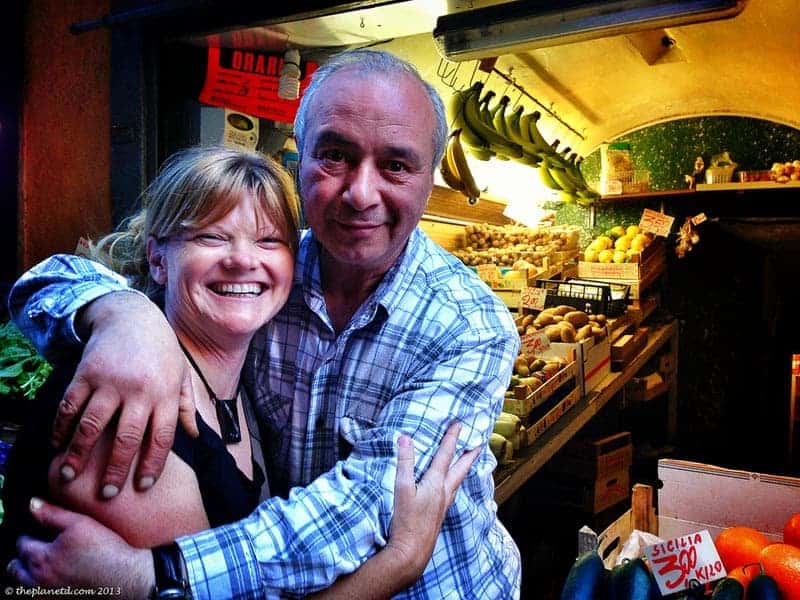 In Bologna, everyone is friendly. It was common for us to get a hug or two while we shopped.
I'd never think of entering a store just to say hello in Rome or in Venice, but in Bologna, we'd see people hanging out in a barber shop or shoe repair and instead of walking by, we'd pop in to say hello.
Everyone always had big smiles on their faces and got a kick out of us taking the time to say "what's up?"
10. Go to the Markets
Bologna is a market city and there are different ones from clothing, antiques and most definitely food.
There is a pedestrian street filled with fruit, meat and cheese markets that we shopped at regularly.
You'll find traditional balsamic, cured meats, parmigianno reggiano and fresh fruits and vegetables. It's all quality food for a small price.
We noticed the clothing market had great deals too. As we said at the beginning, Bologna isn't only an amazing destination, it's also affordable and a must do city for anyone visiting Italy.
Cycling Maranello
Vineyards are everywhere in Emilia Romagna, it's natural for families to have their own fine wine on hand.
My lungs burned as we climbed off road up the steep hill. The hills may be short in the Maranello area, but they are certainly steep but the scenery is beautiful.
Maranello is home to the Ferrari museum and it's a shame that more people don't stay for a while to see the beauty of the region.
Most pop into town, see the museum and head on to the next tourist stop on the list. But you know what?
This is a rare gem of Italy that calls for a stay of at least a couple of days.
We went up and down and up and down until we reached sanctuary at the Spessano Castle.
This castle is worth stopping for and should not be rushed. We've been to a lot of castles, but this one was quite special.
It's one of those places that foreign tourists never visit but they should. We had a tour of the rooms and halls and went up secret stairs.
We were enthralled with the Sala delle Vedute, a meeting space displaying a panoramic painting of local castles and villages from the Medieval times.
We were surrounded by the view of what it was like in these foothills centuries ago.
The Spezzano Castle dates back to the 1200's and much of the furniture, art and design is as old as the building itself.
Like this Bologna Travel Guide? Pin it for future reference on Pinterest.
More Information on Bologna Day Trips
For more information on cycling Maranello, visit Trekking Italy
For hotels in Montesa visit Hotel Belvedere
Trains from Bologna to Vignola are one hour and cost about 6 Euro booking can be made at Trenitalia.com
Have you been to Bologna? What are your favourite things to do there? There is so much to see, I'm sure that we missed a few.
You Might Also Enjoy