There's a reason that Tuscany tops bucket lists all over the globe (and it's not just the legendary wine): Tuscany is a region like nowhere else in the world. And that is why you have to visit Tuscany right now!
Why Visit Tuscany
Its rolling landscapes, charming hilltop towns, and the gorgeous capital city of Florence are bound to charm just about anyone: this is why you will love making Tuscany your next Italian vacation destination.
Here are the top things to see and do in Tuscany, Italy.
1. Florence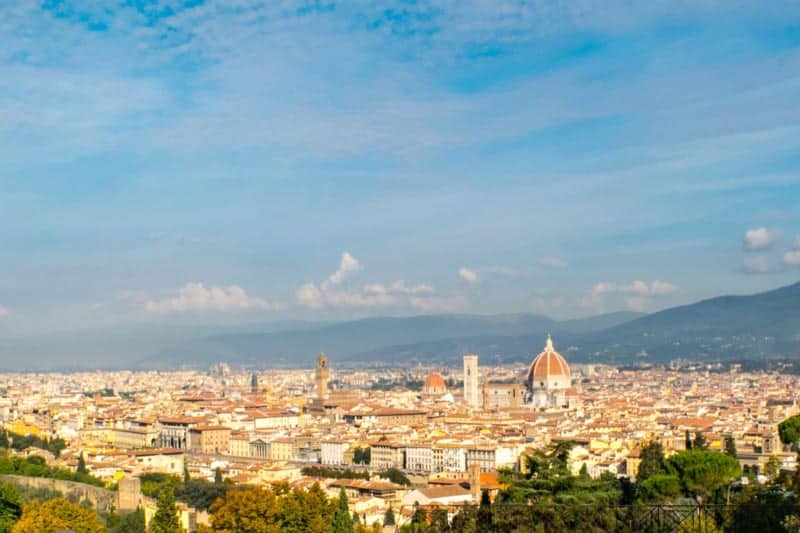 Florence is one of the world's most treasured cities for art.
Michelangelo, Botticelli, Da Vinci–these names are not only synonymous with Renaissance art, they're synonymous with Florence itself.
Along with dozens of their contemporaries, these incredible artists helped give Florence its nickname as the Cradle of the Renaissance.
They may be long gone, but you don't have to travel further than Florence to see their work: Michelangelo's David is housed the Galleria dell'Accademia in Florence (which mostly exists just for this piece!), and many of the works of Botticelli and Da Vinci can be admired in Florence's Uffizi Gallery.
Suggested Things to do in Florence
Read More: 10 Most Beautiful Things to do in Florence Don't miss seeing David, Ponte Vecchio, Views of the city from Piazzale Michaelangelo.
Get Your Guide offers great tours around Florence.
Timed entrance to see Michelangelo's David – Trust me, line ups are long and you want to have a set time to see David.
Guided Duomo Climb – The Duomo is the star attraction of Florence and a guided tour lets you learn all about it and climb up to see the vies of the city.
A Walking Tour of Florence – it's a great way to get acquainted with the city.
2. The Food
Tuscan food is unforgettable.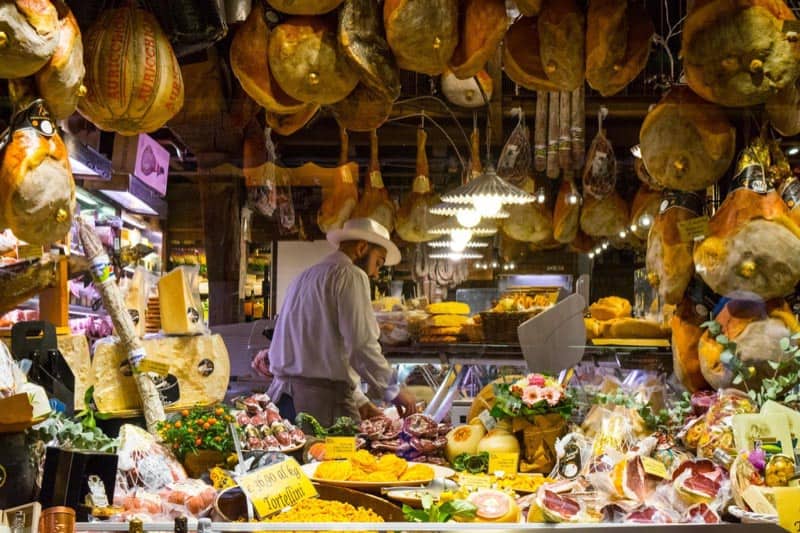 From incredible pasta to soups like the pappa al pomodoro to famous meat dishes like the bistecca alla fiorentina, I can't ever get through writing a post about Tuscany without my mouth starting to water a bit.
Tuscan food is delicious and inherently unpretentious–it is based primarily on local ingredients that grow in and around Tuscany, with tomatoes, bread, and pork all featuring heavily (plus pasta, of course).
And, if you need just one more reason to fall in love with the Tuscan cuisine, here it is: gelato was invented in Florence, and to this day, the gelato in Tuscany is the best we have had in the world.
Tuscan Food to Try: Tuscany has its own unique food in Italy, besides the pasta and bread staples, try the unique foods like- cannellini beans, handmade spaghetti and ribolleta – A vegetable and bread based soup.
… And the wine is divine.
3. The Tuscan Wine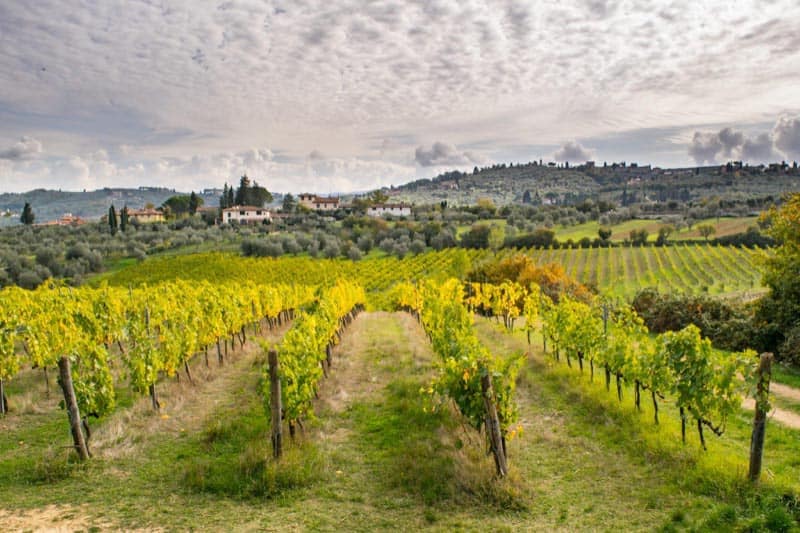 Though Tuscany is known as one of the most famous wine regions in the world, it actually contains several distinct wine regions and subregions within its borders, each of them boasting their own climate, grapes, and traditions.
As someone who once could barely distinguish more than red from white in wine, it didn't take long in Tuscany to start developing opinions about Chiantis versus Chianti Classicos versus Super Tuscans.
Tuscany has a way of making people passionate about their wine, quite possibly because they're likely to find themselves drinking it far more regularly than in their previous day-to-day lives.
If you have limited time, try a wine tour of Tuscany where you can visit different wineries that includes pick up, transfers, tour guide and 8 glasses of wine for $60 USD.
4. Adventure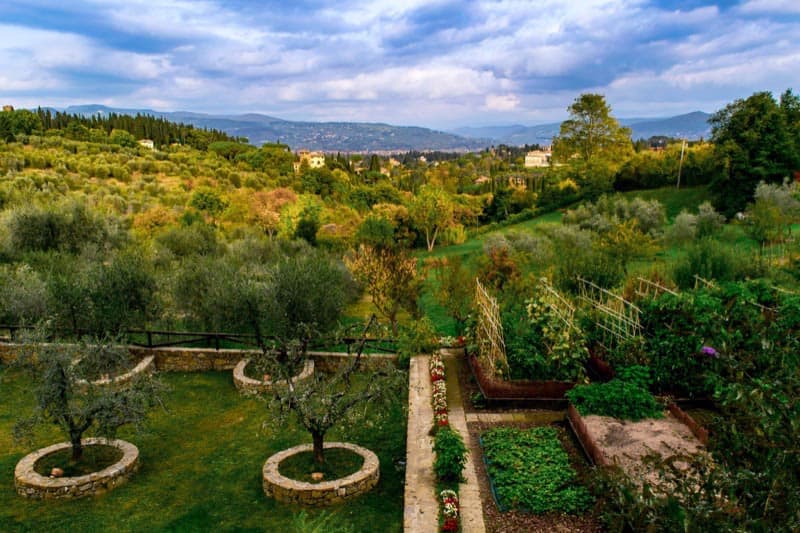 Tuscany offers a surprising amount of adventure. Tuscany is often thought of as a cultural destination, and it is–art, history, food, and wine are all major reasons to visit Tuscany–but there is an adventurous side to Tuscany as well.
Adventure ideas for Tuscany:
Go for a long hike in the mountains.

Rent a Vespa and fly through the countryside on a beautiful day
Visit naturally formed hot springs – Popular hot springs are Bagno Vignoni, Bagni San Filippo, Petriolo, and Saturnia.
Want to take a hot air balloon ride – Get your Guide offers several experiences from different cities. We recommend A private luxury balloon flight for two or a group tour from Lucca
Go scuba diving – Tuscany has more than 250 miles of coast and there are a few dozen dive centres in the area between Livorno and Argentario. Diving is abundant on the archipelago and on the Islands of Elba, Argentario and Gigli
Try your hand at paragliding –
You can do a lot of adventures in Tuscany from the extreme to more soft adventures. Whatever you prefer, you can do!
5. Tuscany is Packed with History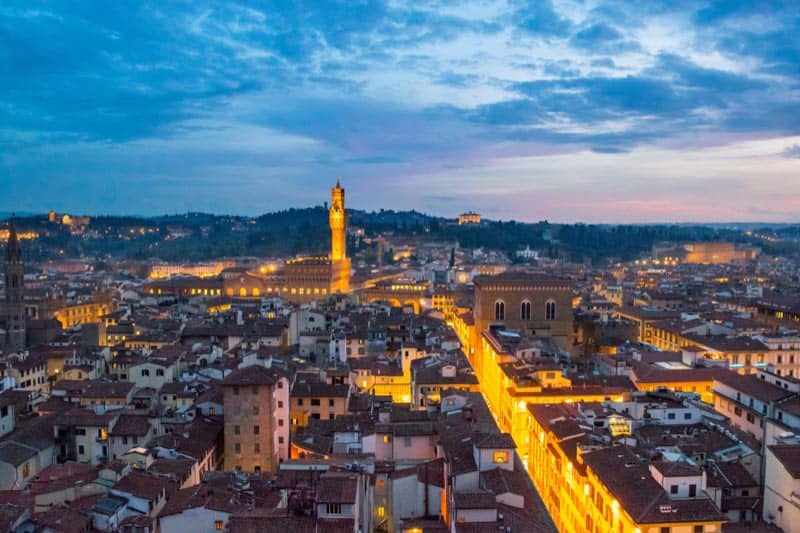 Tuscany has a long and fascinating history.
With seven UNESCO World Heritage Sites and a history dating back to the Bronze Age, Tuscany is absolutely packed with history.
Through the Bronze Age, Iron Age, Etruscan period, Roman rule, the Middle Ages, the Renaissance, and beyond, the people of Tuscany have lived and worked closely with their beautiful homeland, and the history reverberates through time.
It's not every day that you can wander through a city that was made rich by Roman trading routes as you can in San Gimignano, or eat dinner in a city that has been populated for 2,500 years as you can in Volterra.
6. Perfect for a Road Trip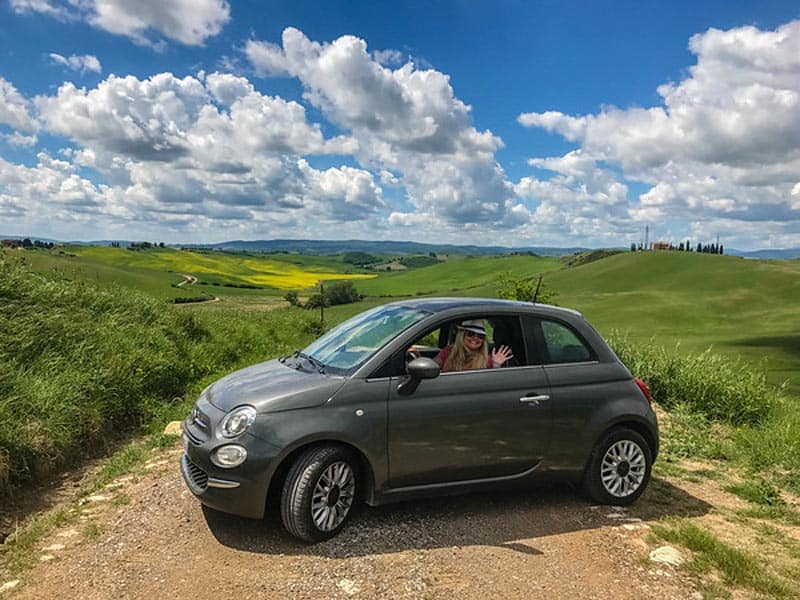 It's the perfect place for a road trip.
Though the Tuscan cities like Florence and Siena are famous and beautiful, Tuscany's biggest treasures often lie outside of the most populated areas.
Tuscany a safe area with a relatively low population density outside of major urban areas (a big relief when it comes to driving in Italy), Tuscany makes the perfect place for a road trip.
Discover small villages not connected to major cities by train, stop by small vineyards and farms, and embrace the beauty of the rolling countryside.
If you want a different kind of Tuscan road trip, consider driving all the way to the coast to soak in some Mediterranean views!
If you're hunting for UNESCO sites, they're easy to find here.
If you're the type to want to hunt down as many UNESCO World Heritage Sites as you can, Tuscany is the perfect place to visit.
The region is home to seven UNESCO World Heritage Sites, ranging from the popular and obvious (Florence and the Square of Miracles in Pisa) to the relatively obscure (Valdorcia and Pienza).
A quest to visit all of Tuscany's UNESCO sites will take you all over the region, making it an excellent way to structure a trip to Tuscany for history buffs.
We rented a car to travel through Tuscany and it is the best way to see the area. You can get a quote from Rental Cars Connect.
7. Off the Beaten Path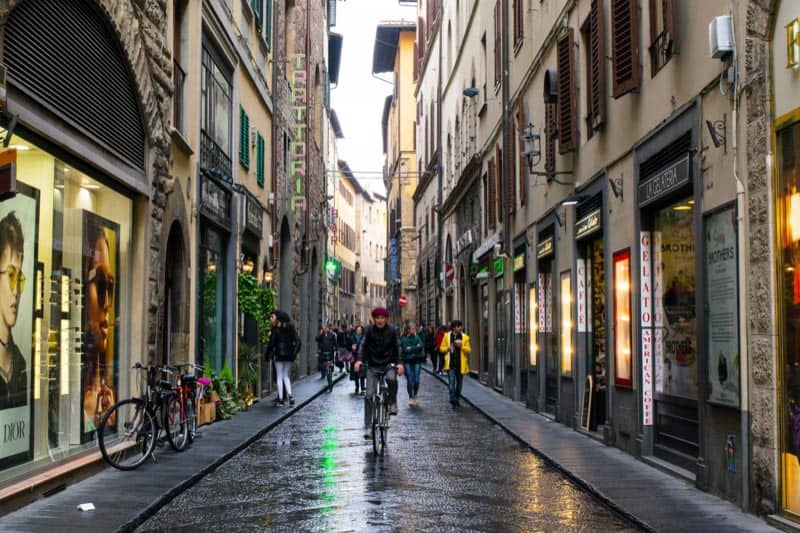 It's still possible to get off the beaten path in Tuscany.
Tuscany, as a whole, is very much a "discovered" destination–it's one of the most coveted travel destinations in the world, ranking among beloved icons like Paris and London.
Even given its famous status, though (and the hoards of people you'll fight through if you try to visit Florence's famous Duomo in July), it's still possible to get off the beaten path in Tuscany.
Encompassing nearly 23,000 square kilometers, Tuscany is far larger as a region than most tourists realize, and it is packed to the brim with villages, vineyards, hiking trails, and coastline waiting to be discovered.
Whether you want to see world-famous highlights like Pisa or disappear into the landscape (or even a little bit of both), it's definitely possible to find the Tuscany that you are looking for.
MORE INFORMATION FOR YOUR TRIP TO Italy
Read all of our articles on Italy in our Italy Travel Guide
You Might Also Enjoy: