There are a lot of amazing things to do in Peru besides trekking the Inca Trail to Machu Picchu.
Albeit, you must visit the magnificent Inca ruins, it's one of the first things you must to in Peru!
But after that, check out the rest of the country. It has some pretty amazing sites you probably haven't even heard of.
We've been lucky to visit Peru several times.
From cruising the Amazon River to sliding down the massive dunes of its magnificent desert, Peru is surprising, diverse, welcoming and beautiful!
Peru is a massive country and you can't see it all in just a short two-week trip.
We highly recommend choosing a portion of Peru to visit instead of trying to see it all at once.
Things to do in Peru, South America
Deciding where to go in Peru can be difficult since there are so many different landscapes, ecosystems, and climates in the country.
So we've broken down five different sections of where to go in Peru to help you decide and make the most of your time!
There are some affiliate links in the post below where theplanetd will earn a commission if you make a purchase but there is no extra cost to you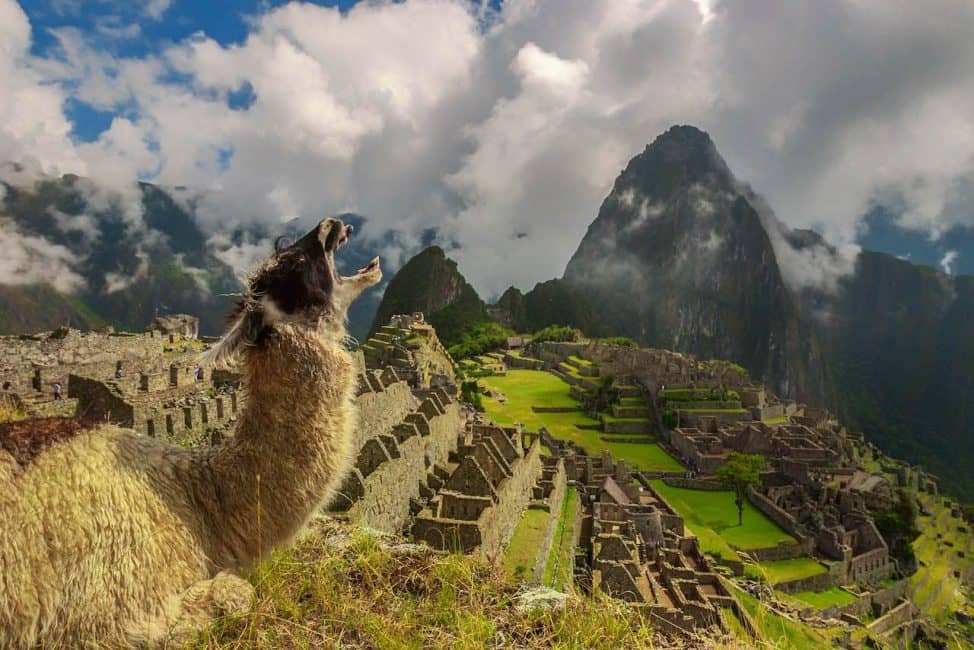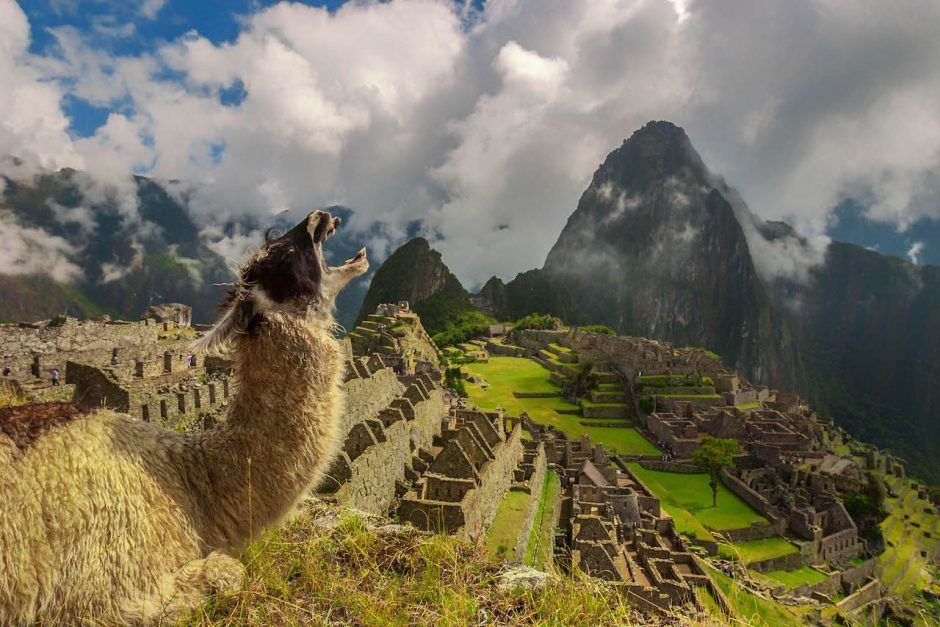 Peru is massive and there are so many things that you must see in Peru.
If you have a couple of weeks there are a few things that we think you should not miss.
To help you plan your trip, here are our favorite ideas for what to do in Peru.
Part 1 – Lima
Lima is the capital city of Peru and when traveling in Peru it is most likely the place you will start your trip!
The first time we traveled to Peru, we skipped sightseeing in Lima and this was a big mistake.
You should spend least a day or there because there are plenty of things to do in Lima.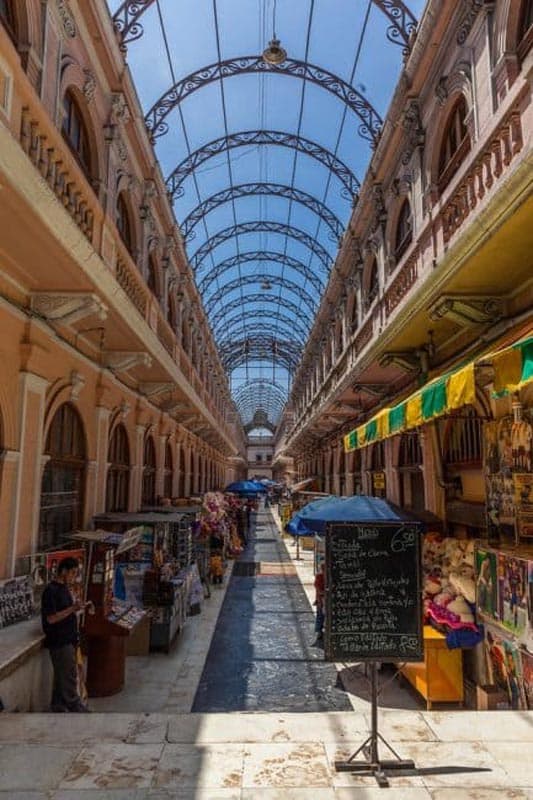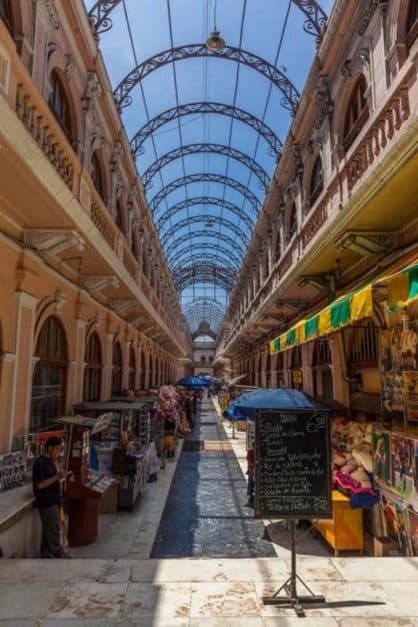 The last time we were in Lima, we stayed at the Swiss Hotel in Lima and it was an excellent base.
We usually stay in Miraflores and this is also a great neighborhood. It's safe, easy to walk around and there are many things to see.
Check TripAdvisor for hotels in Mira Flores.
Getting around Lima
Taxis are cheap and easy to use.
Just make sure you use the official taxis of the city. and always agree on the fee before getting in. Most taxis in Peru don't run on meters, so be sure to set a price before getting in the car.
Look for the yellow official taxis with a fixed sign on the roof. There are many unofficial taxis in Lima so just look for the taxis that have an official sticker.
Uber has also opened up in Lima now. We usually use Uber when traveling but we haven't used it in Peru yet so you'll have to let us know how it is!
1. Catacombs
Explore the old city and marvel at the colonial architecture of Plaza Mayor.
Witness the Catacombs of the Monastery of San Francisco and the Cathedral of Lima.
we felt like these were are much darker and eerier than the Paris catacombs.
2. Visit the Cathedral of Lima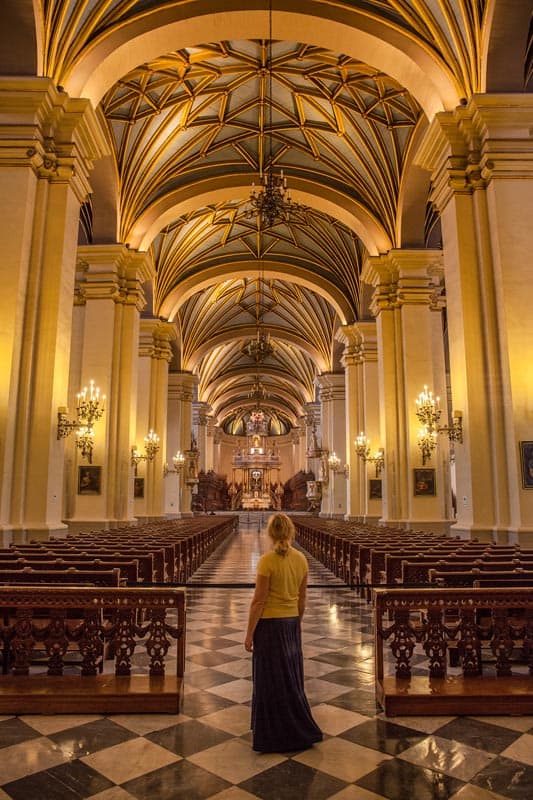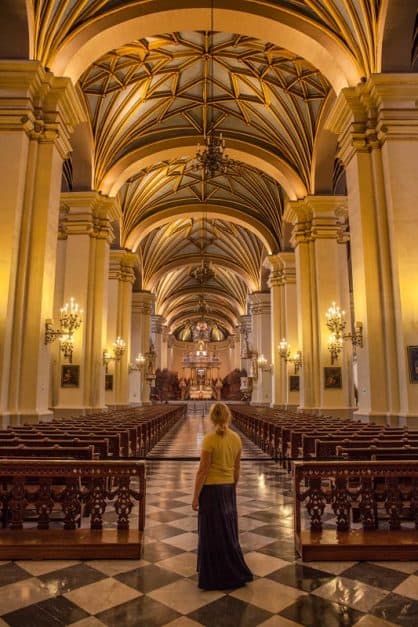 The Basilica Cathedral of Lima is usually the first top in city Lima located in Plaza Mayor of downtown Lima, Peru.
Inside you can see conquistador Francisco Pizarro's tomb, but just taking in the beauty and serenity of inside is worth a visit.
3. Paraglide Miraflores
If you are looking for one of the more adventurous things to do in Peru with a little adrenaline attached, this is for you. It's one of the easiest places in the world to go paragliding.
Just walk down to the cliffs of Miraflores and ask the guys to take you paragliding over the city.
The tour takes you along the coast and over Miraflores and it's a thrill of a lifetime.
Things to do in Peru Lima Day Trips
We use Get Your Guide to book city and day tours. It's an easy place to book last minute and you can cancel with ease.
While in Lima be sure to take a food tour to learn of the cuisine of Peru, (I recommend the Ceviche) and be sure to stroll through Mira Flores and if you're feeling adventurous go paragliding over the coast.
Part 2 – The Peruvian Amazon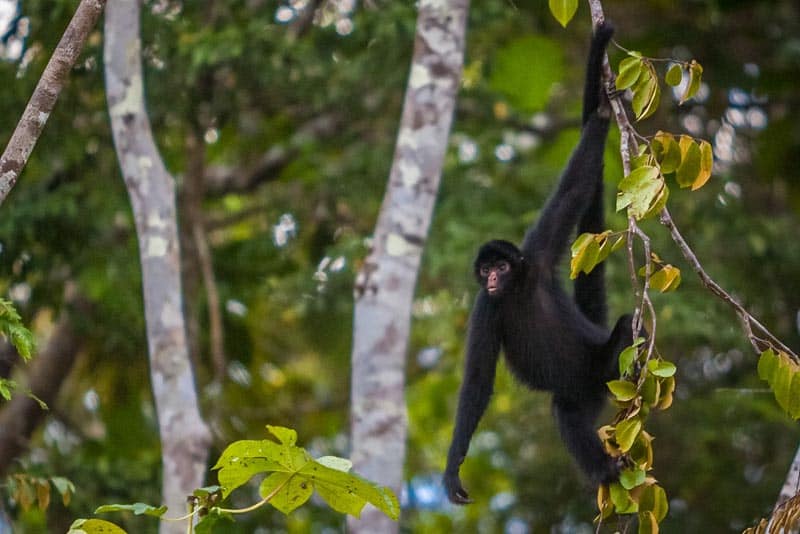 It took us a couple of trips before visiting the Amazon and I wish we went sooner.
It is a Peru must see! I know most people think of Brazil when visiting the Amazon, but it is very easy to explore from Iquitos.
Filled with wildlife, secluded villages and amazing scenery, you can book huts and resorts on the Amazon River or take an Amazon cruise.
4. Amazon River Cruise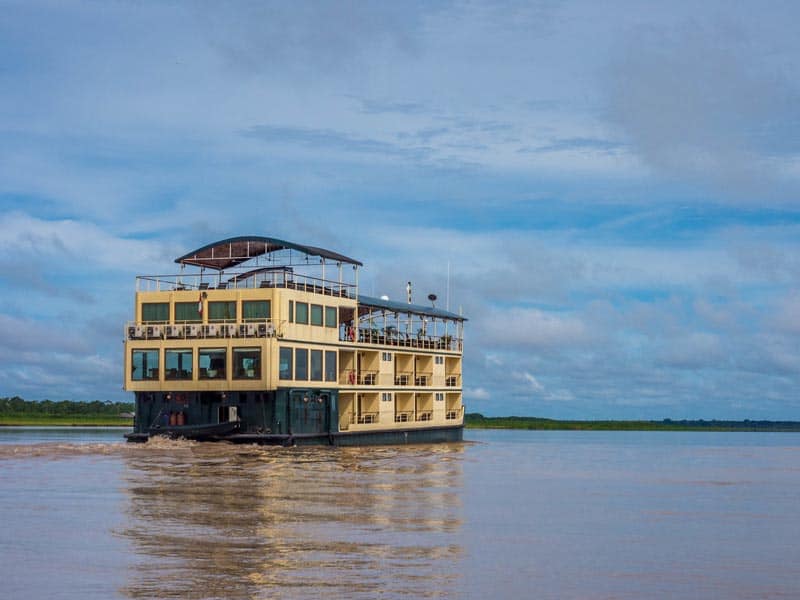 We joined International Expeditions on the luxurious riverboat where we went deep into the heart of the Amazon Rainforest.
Leaving from Iquitos we caught our boat for a 10-day journey into the jungle.
The 10-day trip explores local jungle villages, wildlife and daily safaris.
We saw pink dolphins, three toes sloths, spider and howler monkeys.
The Amazon River is the longest river in the world.
When you take a river cruise, you really do step out of civilization and into the heart of the jungle.
It is as far away from anywhere as you can get!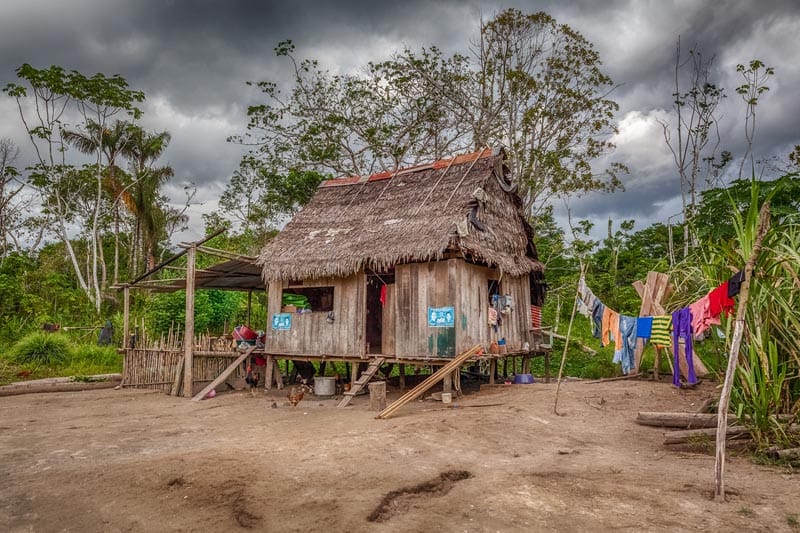 Visitors to Iquitos usually have trips already booked ahead of time.
You can book tours through several companies from GoAhead Tour to Intrepid Travel. We went with International Expeditions and it was excellent. Viator offers good shorter Amazon Cruises from day trips to multiple nights for good rates. ,
5. Iquitos
It's worth spending a few days exploring Iquitos.
Iquitos is the largest city in the world that is not accessible by road. You can get there by plane or boat.
Visitors can explore wildlife sanctuaries, local communities and colonial buildings to discover.
With 400,000 residents, there are plenty of things to do. From dining, bars, and museums.
6. Scenic Flight Over the Amazon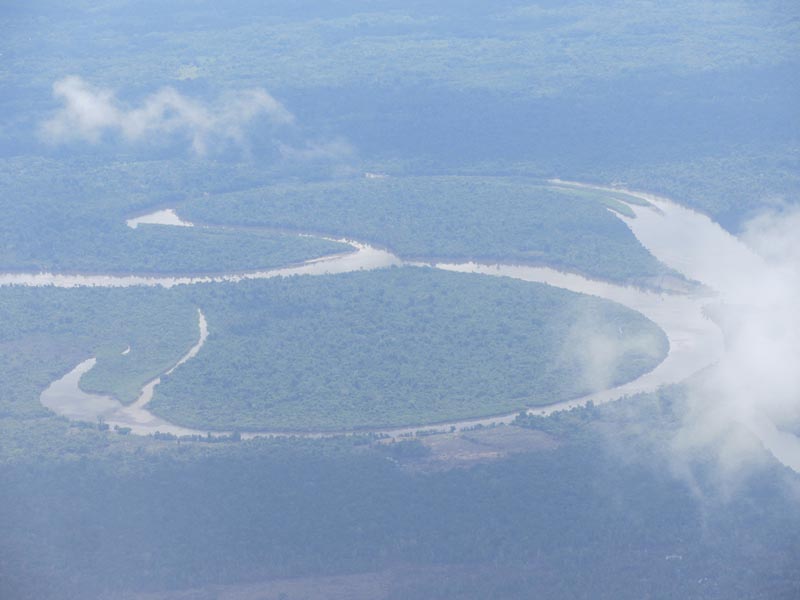 If you don't have enough time for a cruise, a scenic flight over the Amazon Basin is a close second.
If you do go on a cruise, be sure to splurge on a scenic flight to see it from above.
The Amazon is massive and impressive from the sky and a flight offers awesome photo opportunities.
Part 3 – The Andes
The Andes are a striking destination that should not be missed with traveling to Peru. The massive peaks surprised us with their grandeur.
But it shouldn't have been surprising since the Andes are the highest mountain range in the world outside of Asia with the highest peak reaching 6,961 m (22,838 ft).
7. Flight to Cusco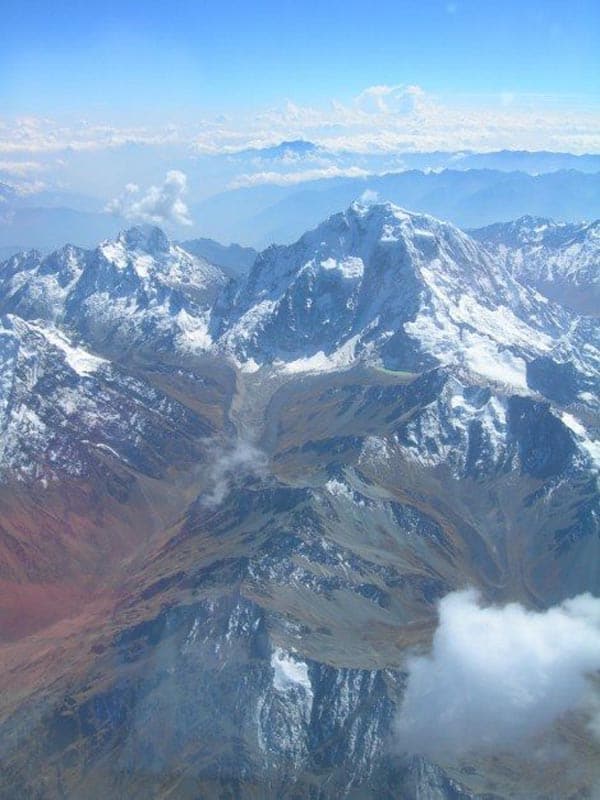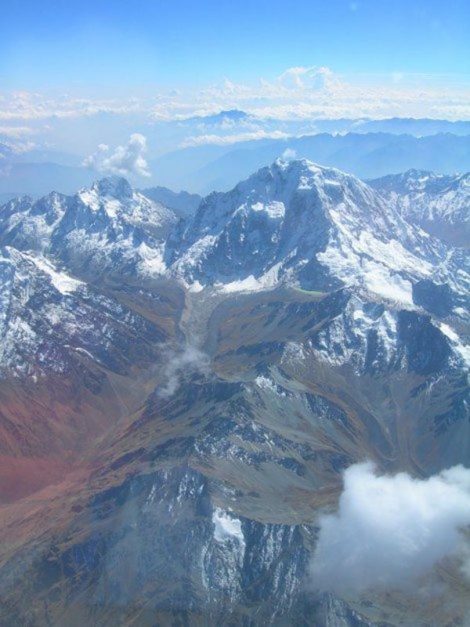 Tip: Book the window seat for amazing views and if you have limited time, fly around the country.
The flight to Cusco from Lima is an excursion unto itself and one of the top things to do in Peru.
The Andes are strikingly beautiful with their snow-capped mountain peaks reaching up to the heavens.
I was seriously taken aback by their beauty and didn't expect to be so awe-inspired.
8. Cusco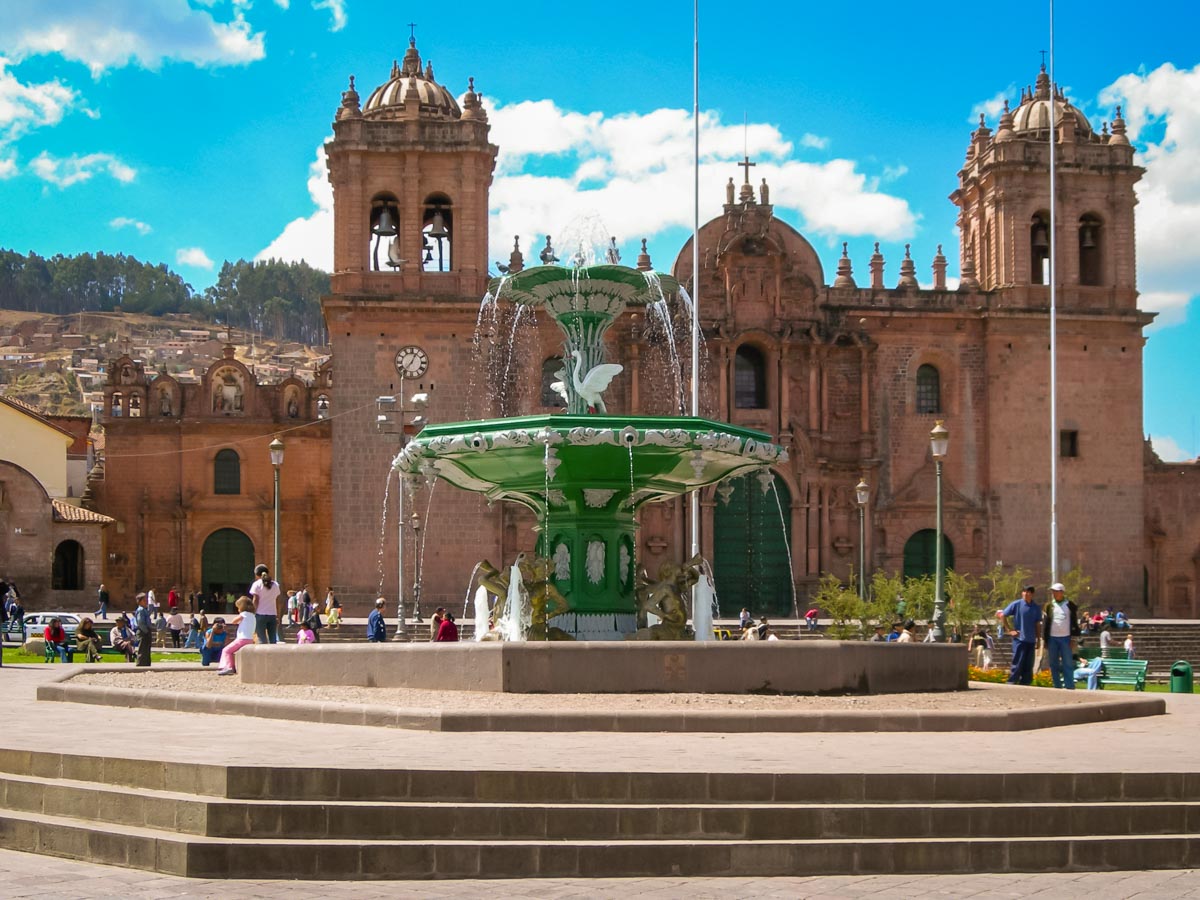 Cusco is located at a high altitude of 3300 metres and is the jumping off point for trekking to Machu Picchu.
But there are many things to do in Cusco.
It is a beautiful colonial town and is worth spending a day or two to explore the architecture and surroundings
Don't miss seeing the Plaza des, Armes where you can explore theCathedral of Santo Domingo and the Iglesia de la Compañía de Jesus.
Cusco even has its own Christ the Redeemer and you must check out the Twelve Angled Stone. A stone with twelve angles that was the part of an Inca palace, but today it is the palace of the Archbishop of Cuzco. It is considered an example of perfectionist Incan architecture
Note: Cocoa tea helps with the altitude, but a trip to the travel doctor before leaving your home country for some Diamox will help greatly.
9. Sacred Valley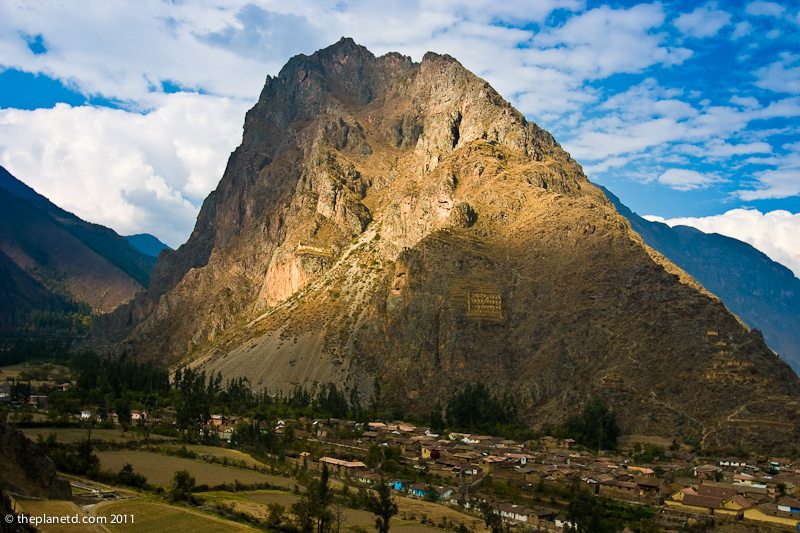 If you can't trek to Machu Picchu, a good option is to see the Sacred Valley.
Ollantaytambo is an impressive Inca City that you will have the chance to explore.

Surrounded by the Andes, we also walked along its agricultural terraces among the Andes mountains.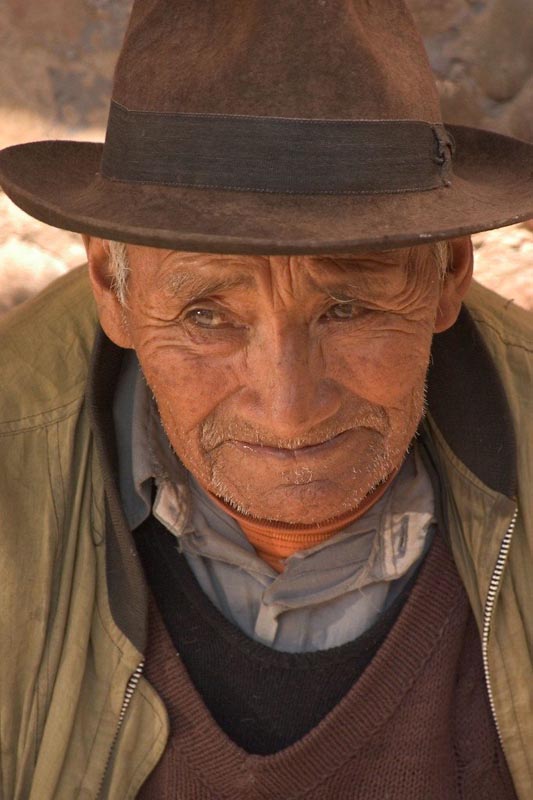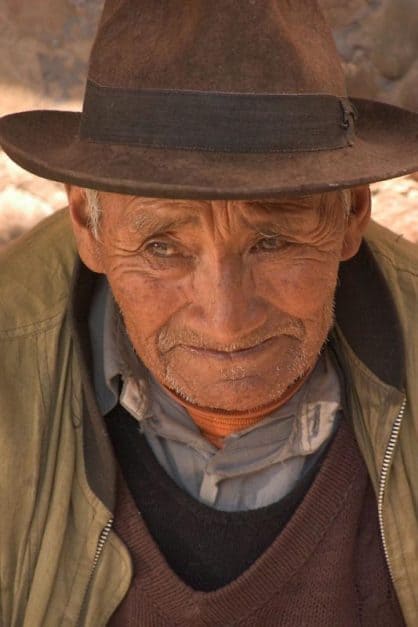 You can book a trek through the Sacred Valley in advance with Get Your Guide. They also have easy cancellation and you can book last minute too.
10. Vistadome to Machu Picchu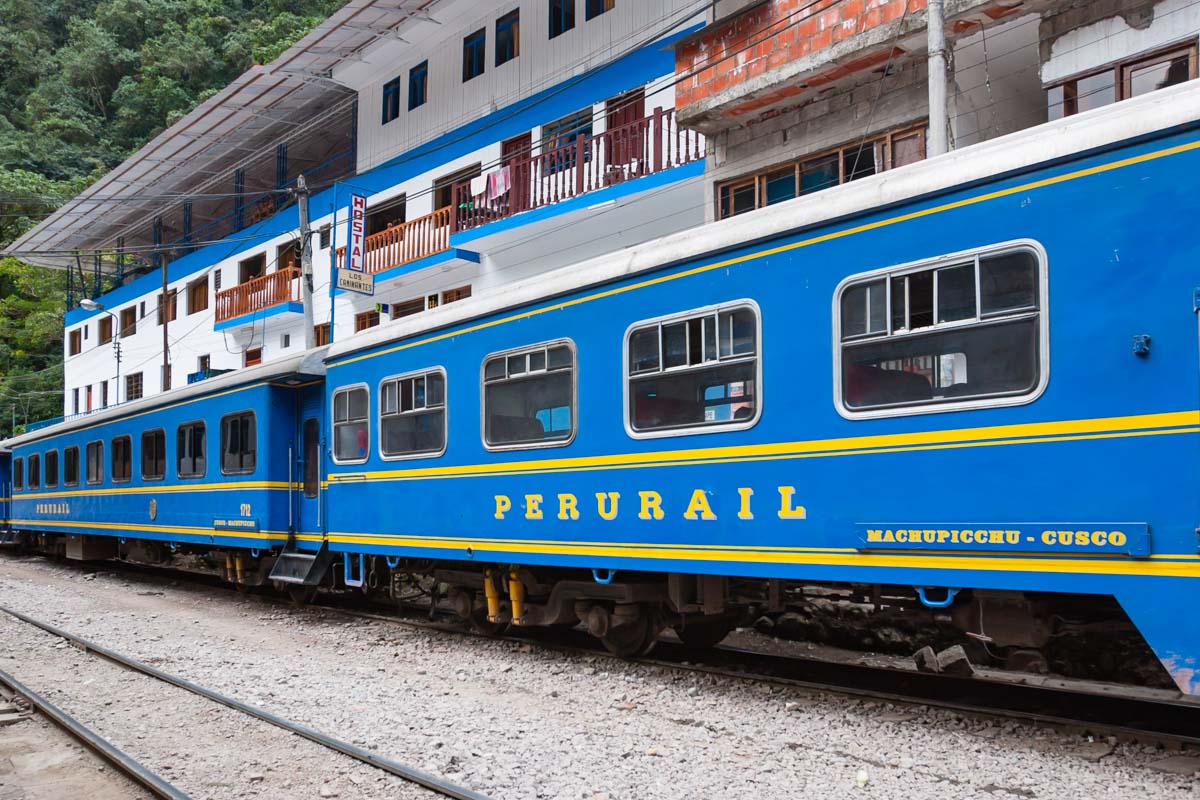 Machu Picchu is one of the must sees in Peru. If you went to the country without seeing it, you'd be disappointed.
If you want to see Machu Picchu but don't have time for the trek, you can book a train from Cusco. But book tickets in advance.
We went to the ticket office to buy our train ticket to Aguas Calientes the day after we arrived.
We thought we'd have no problem, but when we got to the train station the line was around to corner.
By the time we made it to the front of the line, the next two days were sold out! So we had to wait.
Plus the only tickets available were the VIP Vistadome Tickets. It cost us a lot more money than expected by not being prepared.
You can book tickets in advance at Peru Rail.
If you want more of a guided tour with fewer hassles, Get Your Guide is a tour company we often use and you can get your ticket s online.
11. Machu Picchu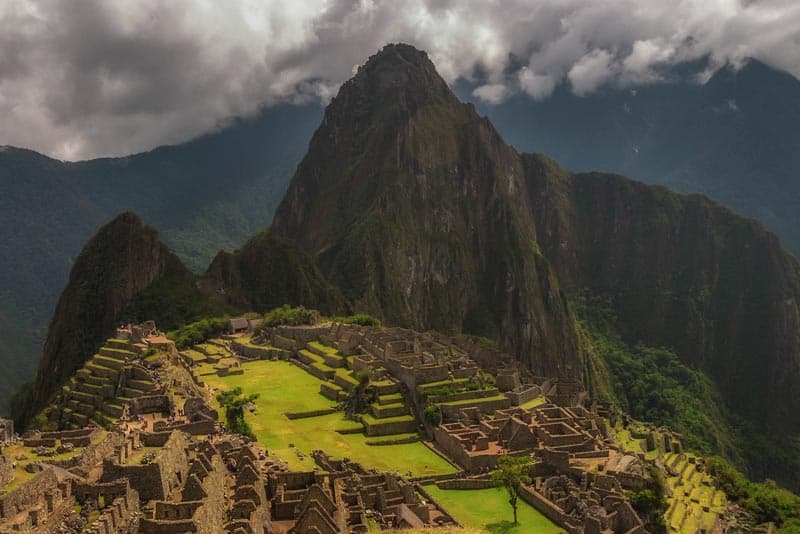 Chances are Machu Picchu is at the top of your list of things to see in Peru. And with good reason. There are a couple of ways to get there from Train, VIP train and hiking.
For us the VIP Train was worth the price and the wait. The glass ceiling allowed us to see the entire view of the Andes and it was incredible.
The train goes from Cuzco to Aguas Calientes.
Aguas Calientes is where you spend the night before visiting Machu Picchu.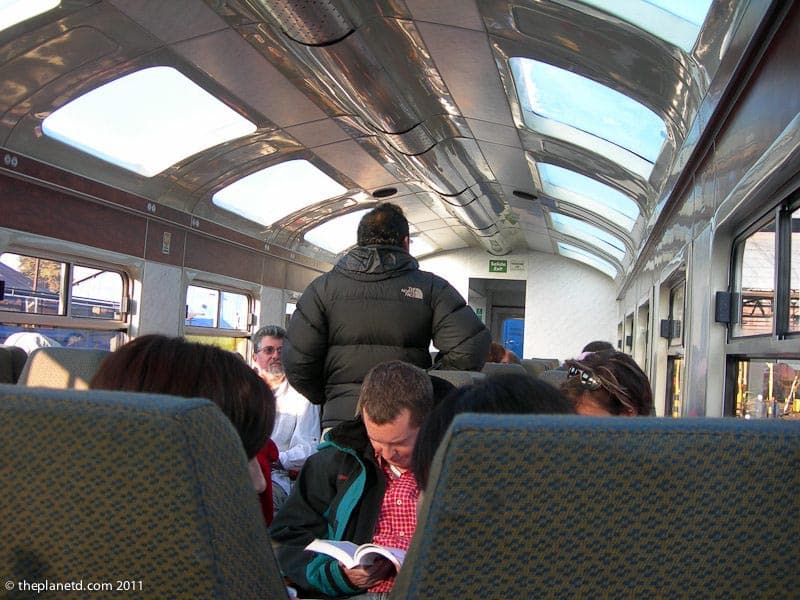 Why you should buy tickets the day before for Machu Picchu
There was already a crowd when we got to the bus at 4:30 am. After a slow ride up intense switchbacks, we made it to Machu Picchu.
Hundreds of people already standing in line (I have no idea where they came from because we thought we were on the first bus!)
Luckily we booked our entrance tickets the day before at the cultural centre in Aguas Calientes so we skipped the line and were one of the first people on sight.
Entering Machu Picchu
I was taken aback as I walked in the dark and came across a llama in my path. It turns out there are llamas scattered all over the ruins.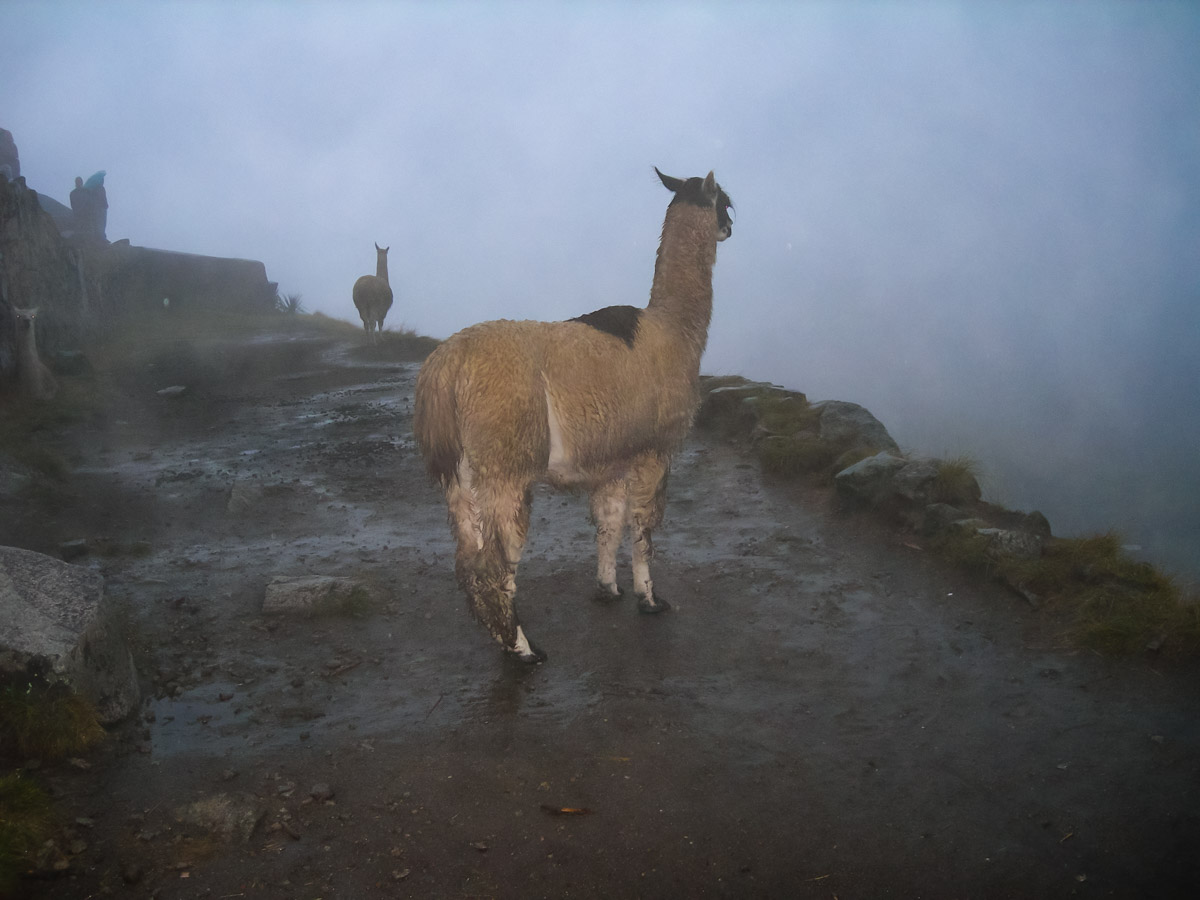 The morning was foggy and we spent an hour or so in the dark, but once the sun rose, the fog burned off and the spectacular view was revealed.
At this time of day, it was really one of the most magical places to visit in Peru.
The incredible thing about visiting Machu Picchu is that you can hike up other peaks to see it from different angles.
Seeing it from above really gives you a sense of the scope of the place.
The ruins themselves are not spectacular, but the setting is truly out of this world and makes every struggle to get there worth the hype!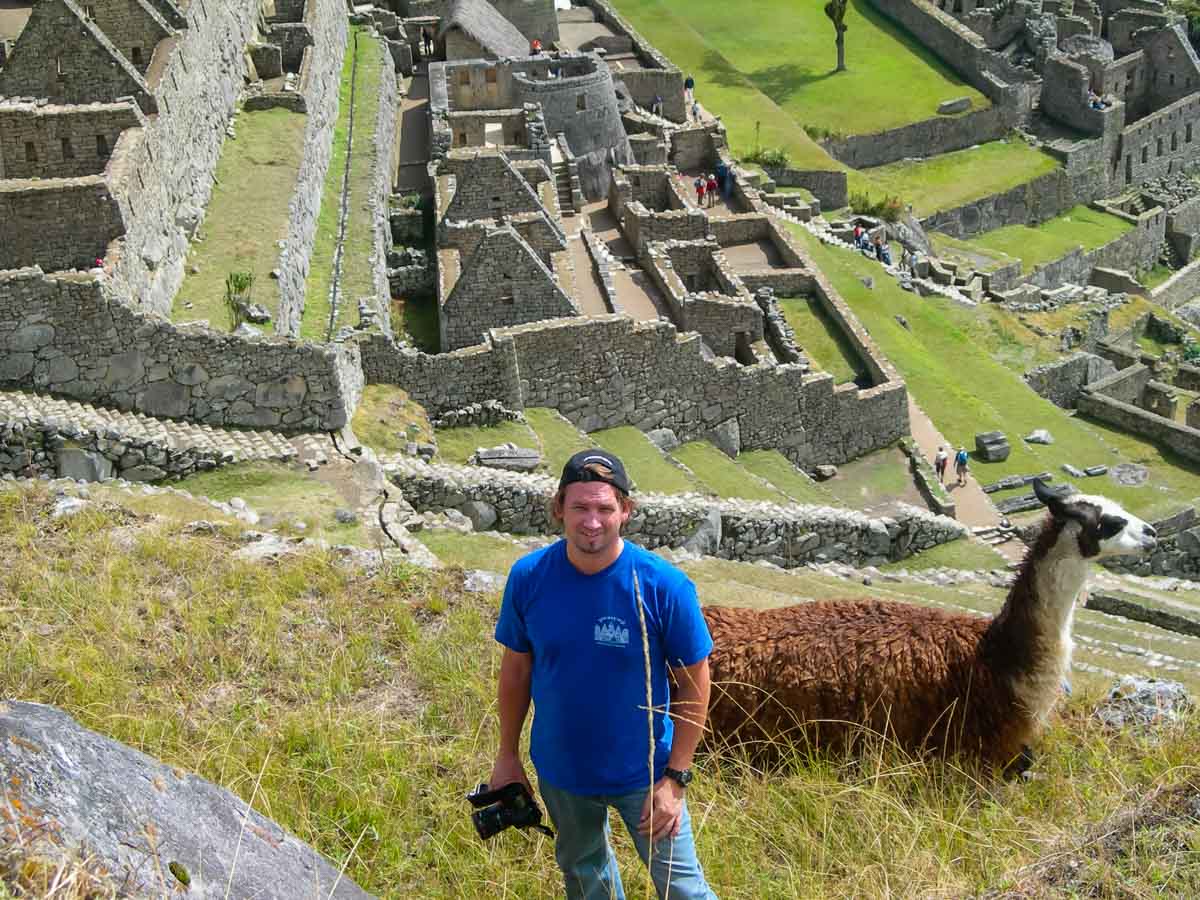 To understand how the Incan empire built this city clinging to the side of a mountain, with terraces falling into the valley is incomprehensible.
The backdrop is absolutely stunning. It is even a bit of a thrill to be there.
12. Hike the Inca Trail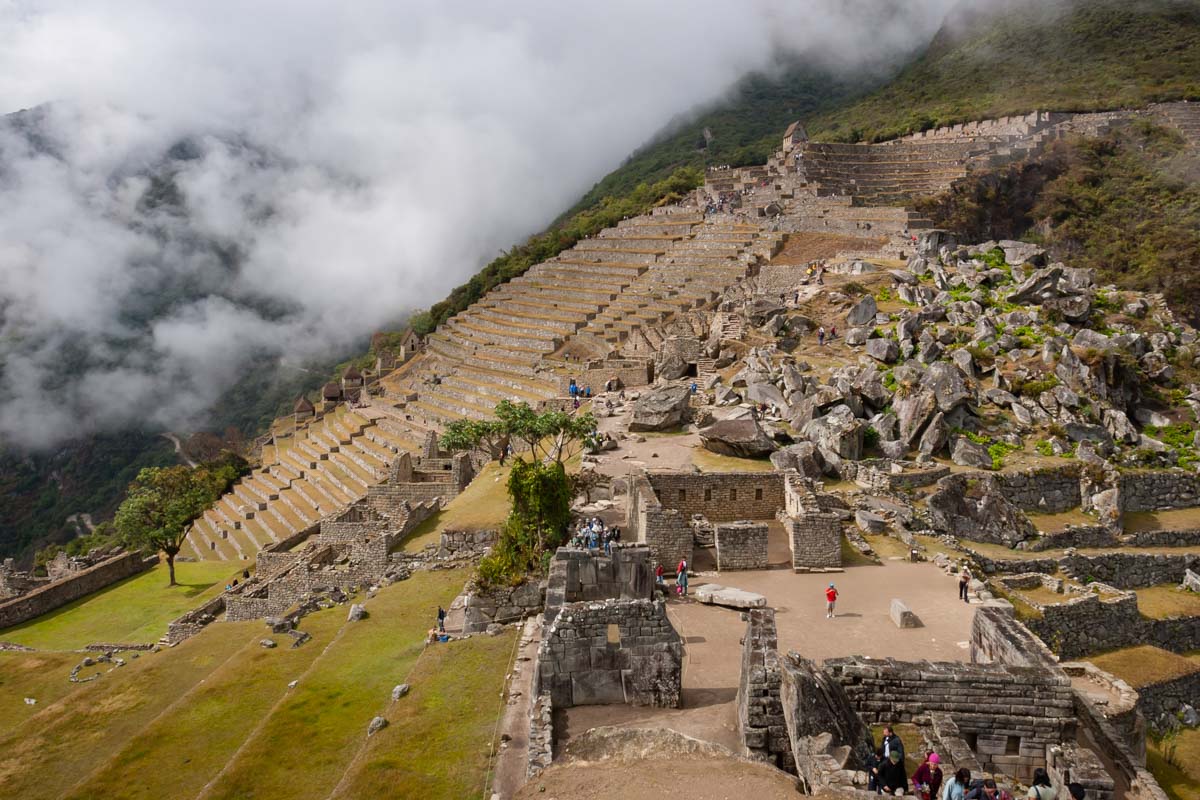 We didn't get to hike the Inca Trail on our trip because we booked our trip to Peru at the last minute, but Arienne of SeeYouSoonTravel did and this is what she had to say.
"It was gruelling and exhilarating all at the same time.

The scenery was impressive, and thoughts about the indigenous people doing the same route hundreds of years before danced in my head. It was a magical feeling sleeping in a tent on the mountains and waking up amongst the clouds."

But it was even more magical reaching our final destination, Machu Picchu. It was a surreal experience walking amongst the ruins, taking it all in."
If we have future travels to Peru, we will definitely make the Inca Trail Hike a priority.
13. Hike Rainbow Mountain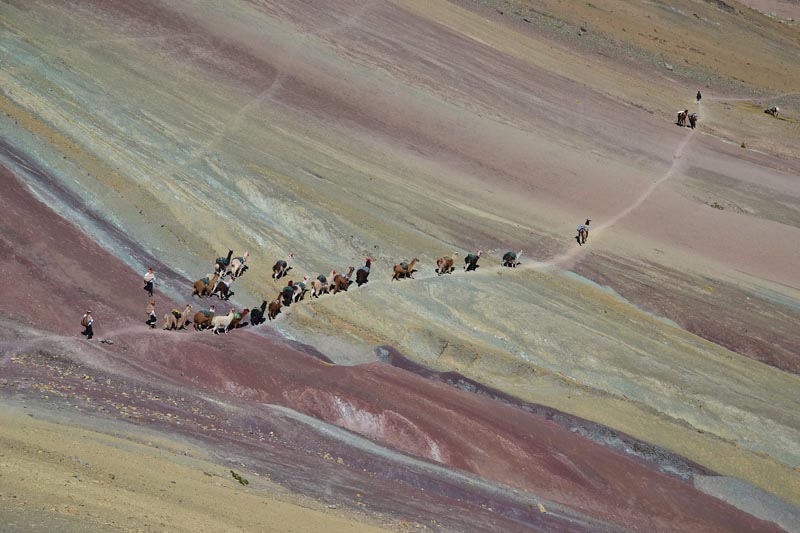 The hike to and from Rainbow Mountain is a day-long trek at over 14,000 feet, tracing a dirt path between looming peaks of green and startling red rock.
It's a gorgeous route, passing local villages built from stone and glittering mountain streams.
But the altitude is punishing, don't even think about trying the trek until you've spent a few days getting used to the elevation of the Cusco region.
Contribution by Irreverent Progress. Read more from him at 6 Things to Expect when Hiking Rainbow Mountain
Part 4 – The Peru Desert
Peru has one of the most impressive deserts outside Africa.
The sand dunes are filled with adventures just waiting to be had!
14. Huacachina
Huacachina, Peru is a village built around a natural lake in the middle of the desert called the Oasis of America. It is an incredibly beautiful location and a must add to your list of things to do in Peru.
Hotels, restaurants and guesthouses line the lake that is surrounded by the massive dunes.
They tower over the entire Oasis and you can climb up and do some sand boarding directly from your hotel's backyard.
15. Dune Hiking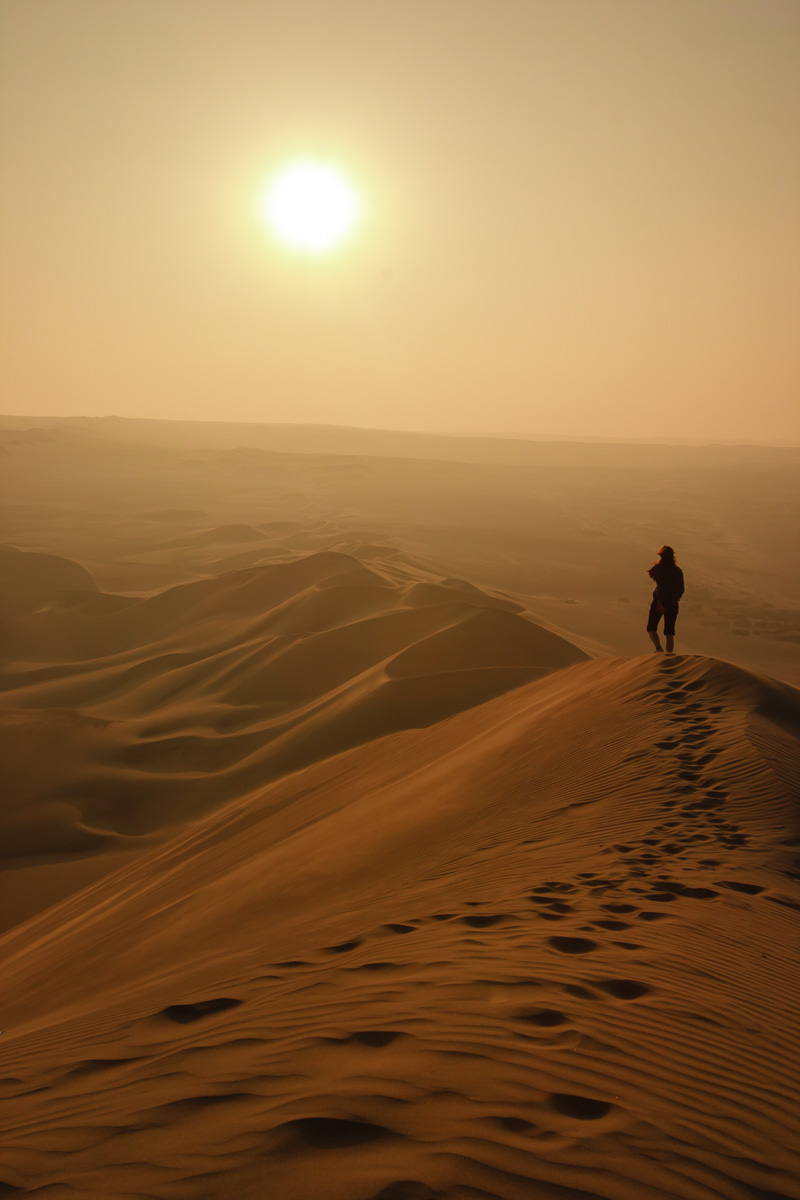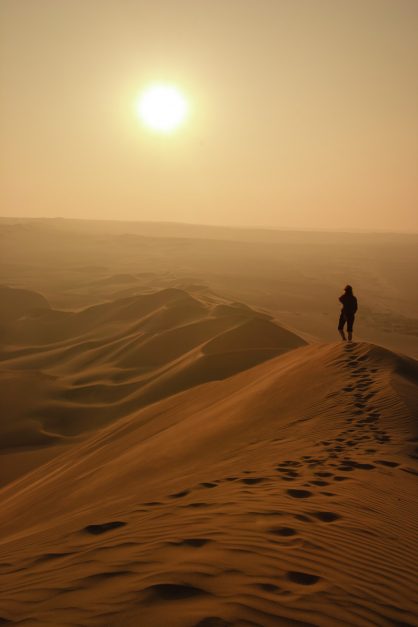 Before visiting Peru, I didn't even know Peru had a desert. Let alone a giant desert occupying 188,700 square km. It is one of the most stunning deserts I have ever seen and riding its slopes was a blast.
There was nothing better than hiking to the top of a dune watch the sun go down.
16. Sandboarding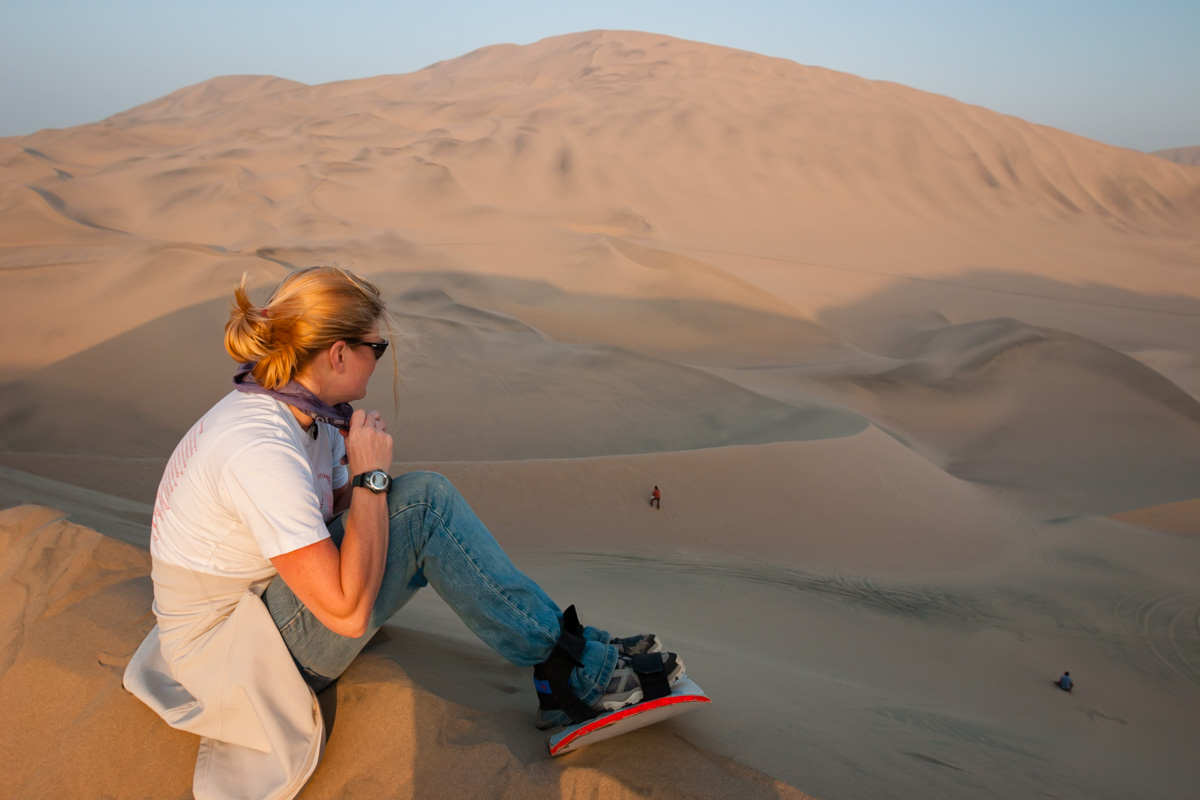 We love snowboarding so naturally, when we visited some of the highest sand dunes in the world we had to try sand boarding.
We weren't as good at it as snowboarding. It is a little harder to carve out edges, but once we got the hang of it, it was a thrill.
We found it was easier to ride high on the sand and point the board down not turning too much.
Once we figured it out, sandboarding was really one of the most fun things to do in Peru!
17. Dune Buggy Tour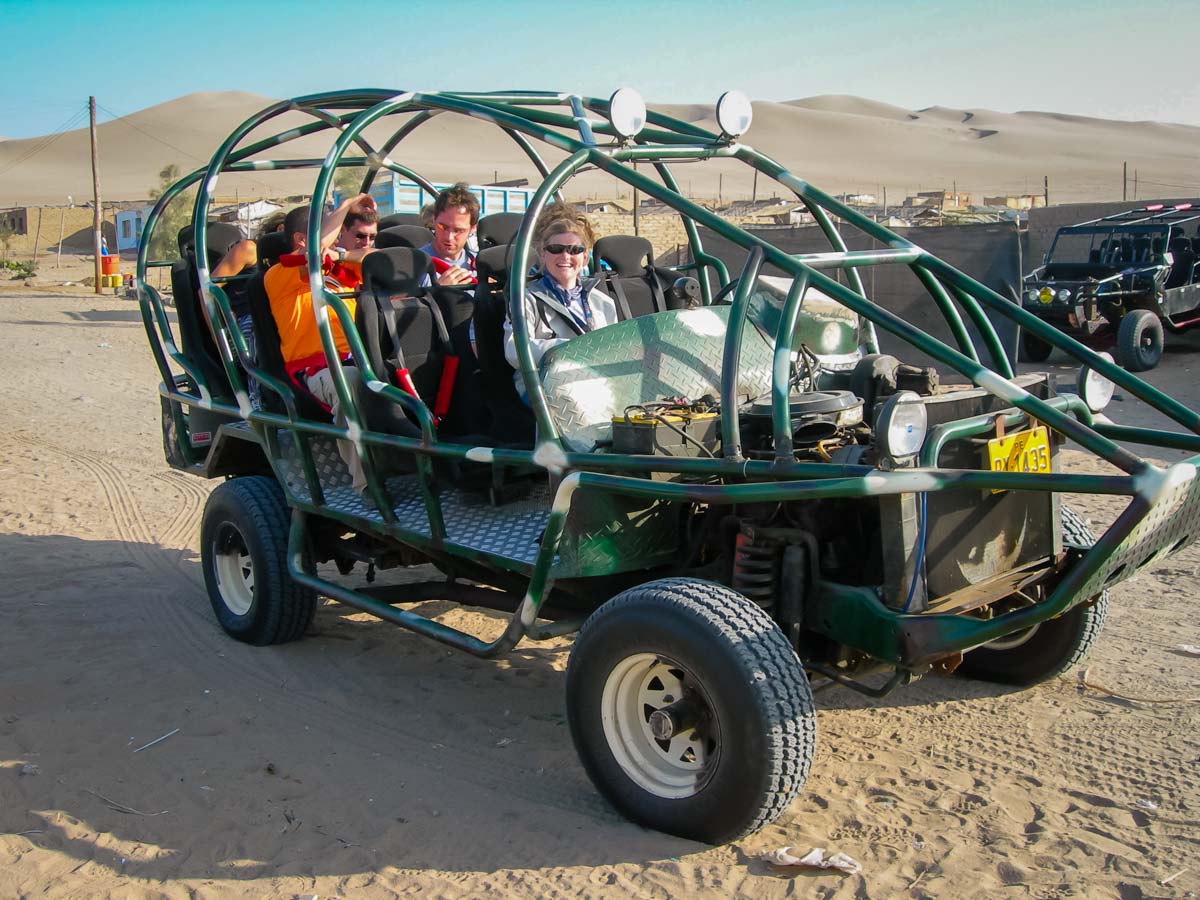 If you are wondering what to do in Peru to get the heart pounding, this it is! I was literally terrified as the dunes here are so high I thought we might fip!
It was the most heart-pounding, thrilling rides we've ever taken.
My heart was racing as we drove to the top of one of these giants.
You could see the peak coming at you and as we drove closer, I thought to myself, "We aren't actually going over that thing are we?" Sure enough, we zipped over the edge and plunged in a near vertical nosedive.
It was exhilarating and terrifying all at once.
Part 5 – Southern Peru
18. Pisco Wine Tour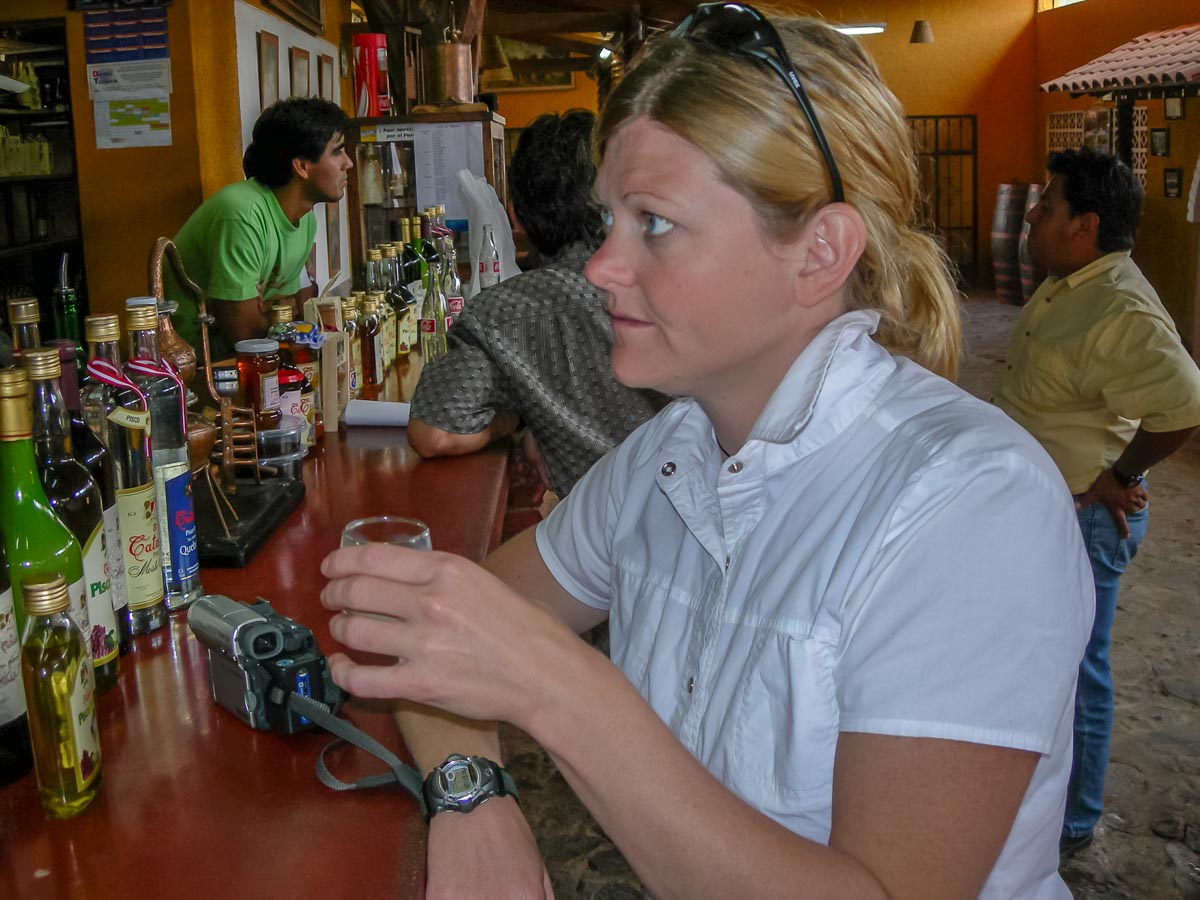 Peru has good wine. We hired a driver for a day fromHuacachina to explore the nearby vineyards.
The owners are welcoming and friendly and let you taste a lot of wine.
While you are at it, be sure to taste the local spirit of Pisco!
19. Isla Ballestas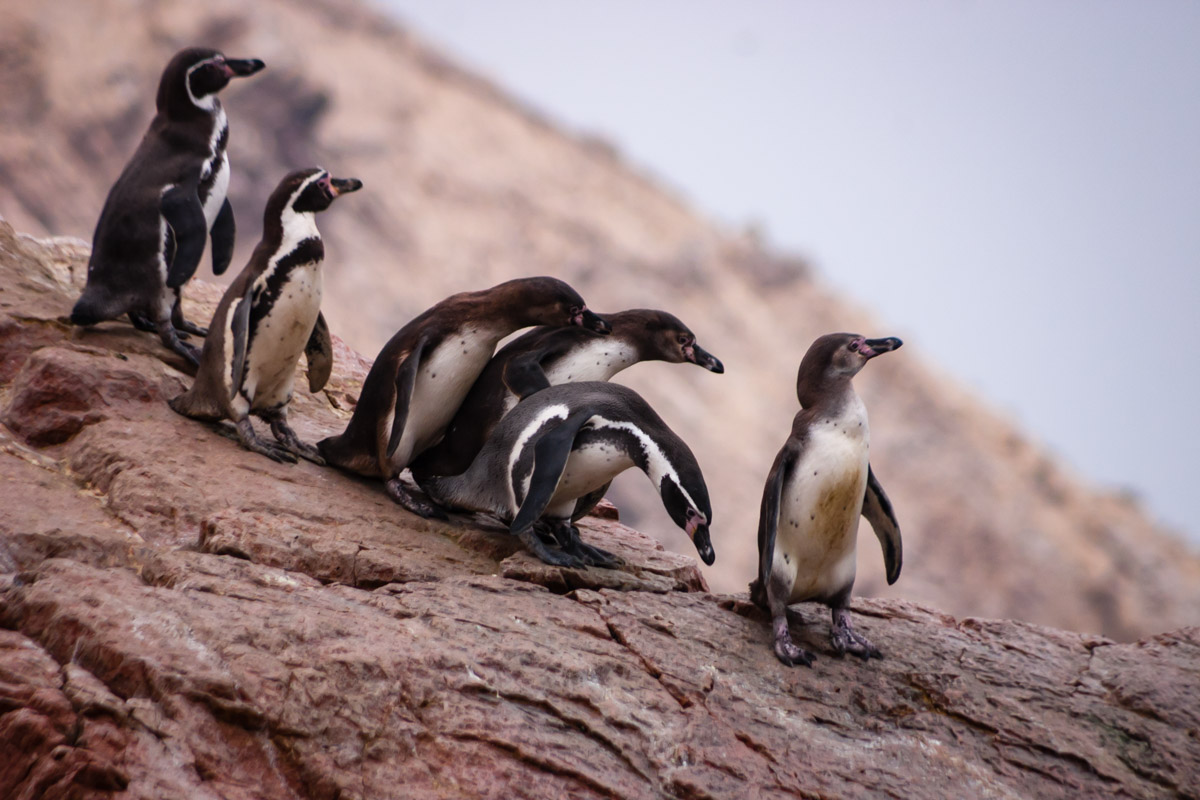 It's Peru's version of the Galapagos Islands. Near the town of Pisco, you can catch a boat out to the islands to see Sea Lions and Penguins frolic around in their natural habitat.
It was the cutest thing I had ever seen. I could spend hours watching wildlife.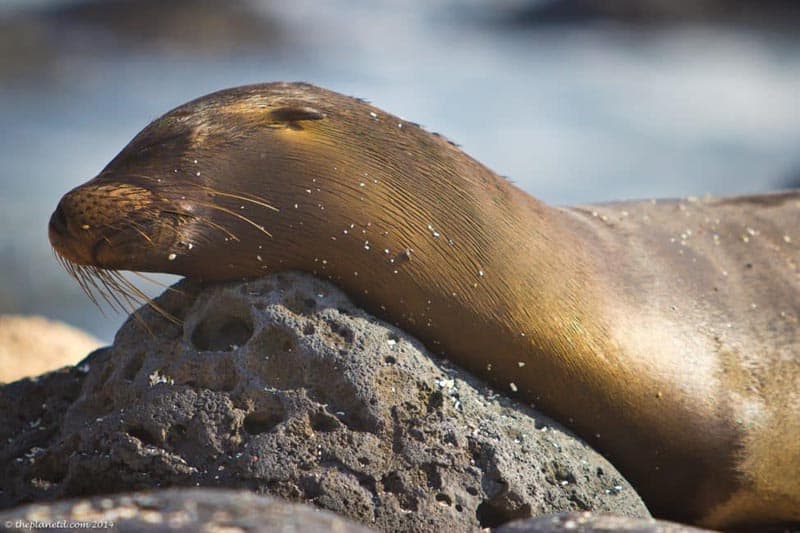 The only problem with these tours is that they really disrupt the lives of the animals, they need to work on staying farther away from the animals and spewing fumes into their faces.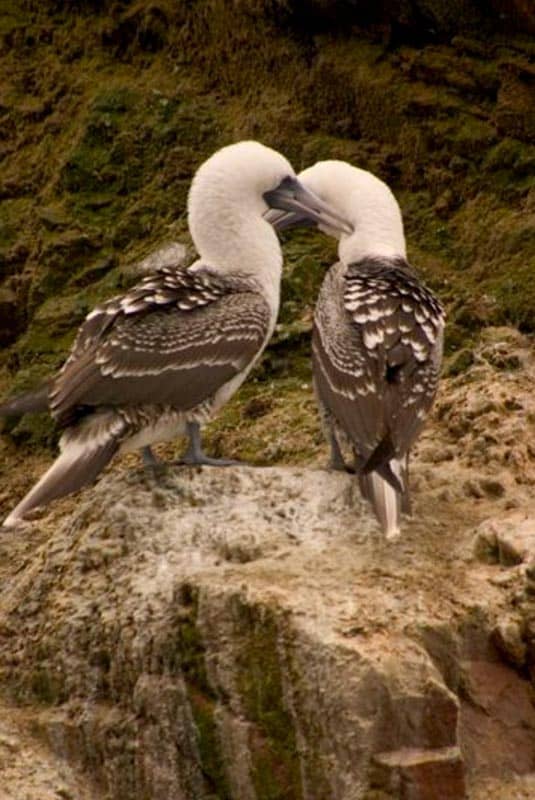 Destinations like this are a bit tricky. If conservation and standards are put in place for the best interest of the wildlife than it is a winning experience for everyone.
It is a double-edged sword.
Without tourists going to see the wildlife, there is no need for conservation in the eyes of governments but then it is the tourists that disrupt the lives of the wildlife that they are going to see.
20. Nazca Lines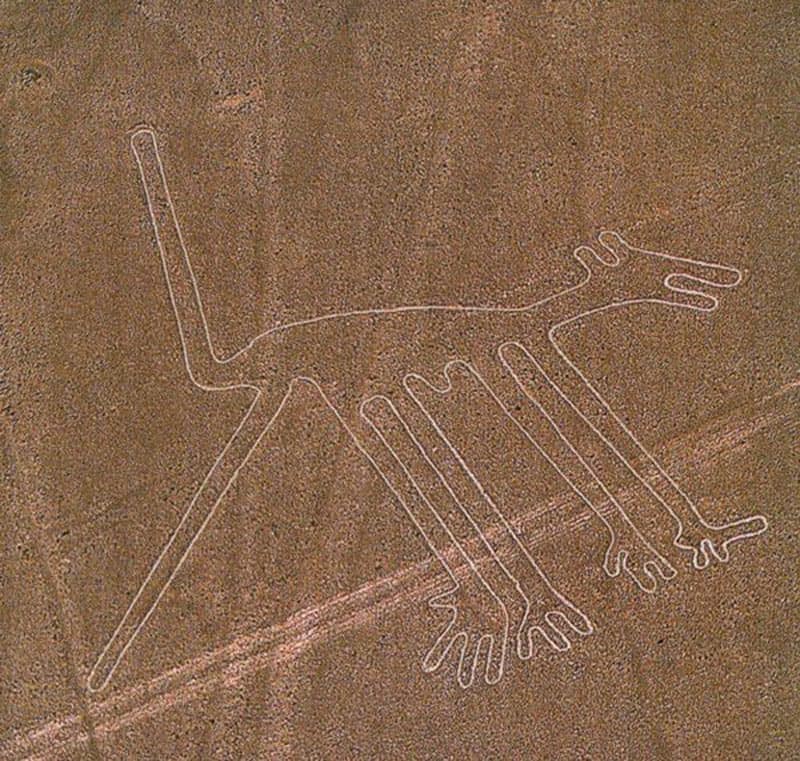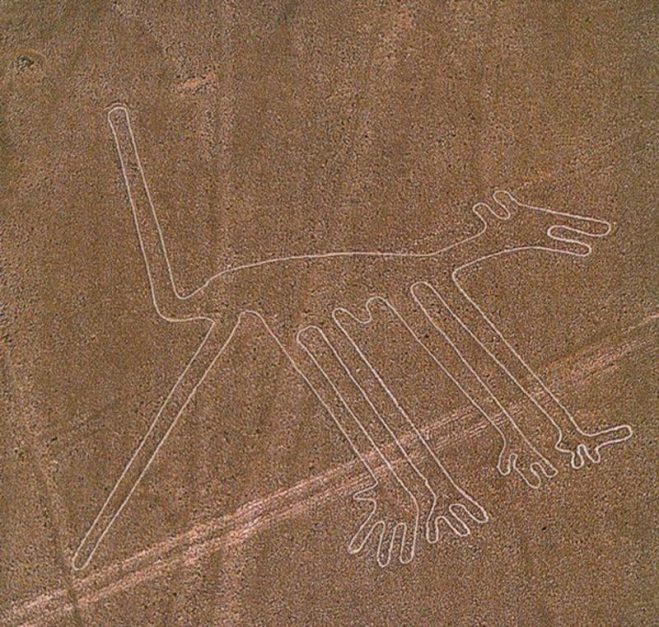 Wondering what to see in Peru that will blow your mind?
The Nazca Lines are the coolest thing you can see in Peru. These ancient geoglyphs in the Nazca Desert can't be explained.
They are believed to have originated 500BC by the Nazca culture, but we think they were made by aliens
Think about it, how could primitive human beings create intricate designs in the desert reaching 370 metres (1,200 feet) long?
But even crazier is how have they lasted for 2500 years through erosion, rain winds and time?
There are many theories that you can read about, but we suggest just going to Peru and taking a scenic flight over them to see for yourselves.
21. Lake Titicaca

Lake Titicaca is located at the Bolivian border and the floating houses are a highlight.
It's the highest navigable lake in the world located at 3,812 metres (12,300 feet) in the Andes.
A trip to Titicaca is a place where you can delve into the culture of Peru.
The Uros people live on floating islands made out of reeds creating entire communities living on the lake. New reeds are constantly added to the top as old rotting reeds float away.
Read: Bolivia to Peru – The Unconventional Way
22. Hike Colca Canyon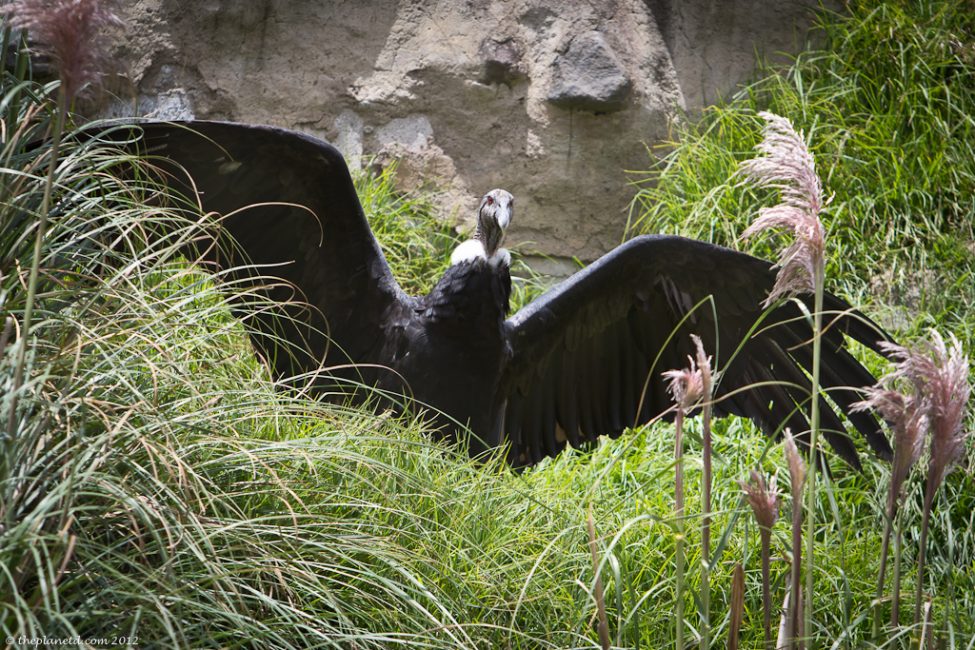 Colca Canyon is a popular destination famed for the condors that soar through the air.
There are two and five-day options to hike to Colca Canyon.
Located in the south of the country, it is twice as deep as the grand canyon. If you are exploring the Arequipa and Huacachina region, this is a great trip as it's only 5 hours away!
23. Try the Local Cuisine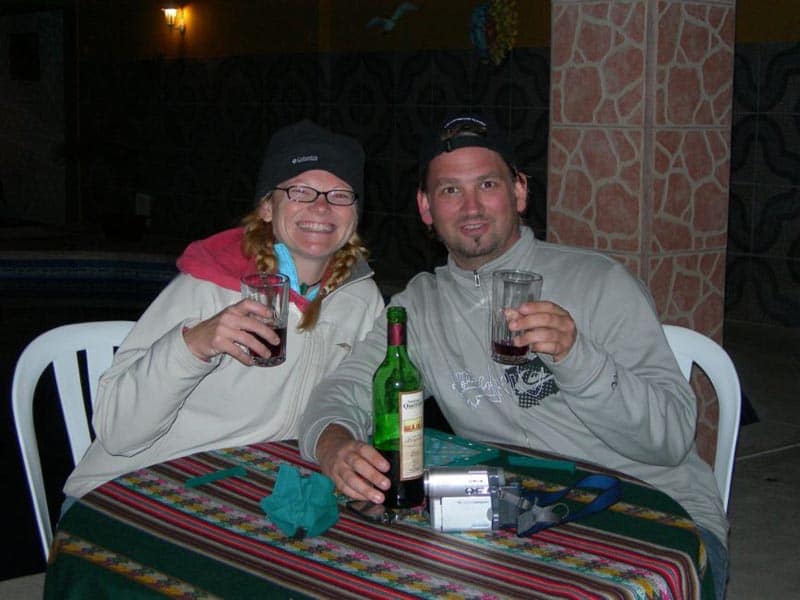 When visiting Peru, you must try some of the local cuisines. Ica is the wine region where you can sample some of Peru's vintages.
The national drink is the Pisco Sour. It's a refreshing lime drink that packs a punch. If you are daring you may try some barbecued guinea pig or the local delicacy of alpaca.
Traditional Food of Peru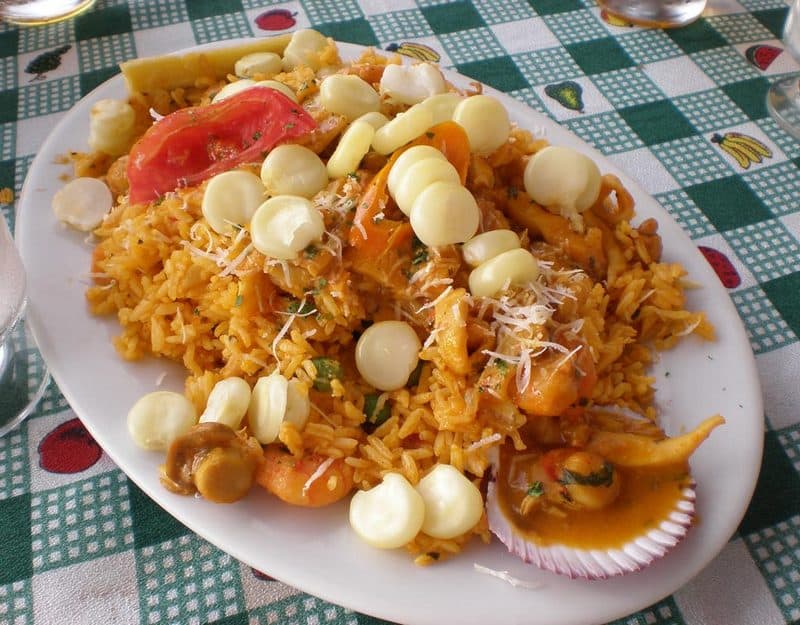 Ceviche (raw fish salad)
Cuy (Guinea Pig)
Alpaca, Lomo Saltado (Stir Fried Beef)
Pollo a la Brasa (Roasted Chicken)
Bonus Adventure in Peru
24. Trek the Huayhuash Circuit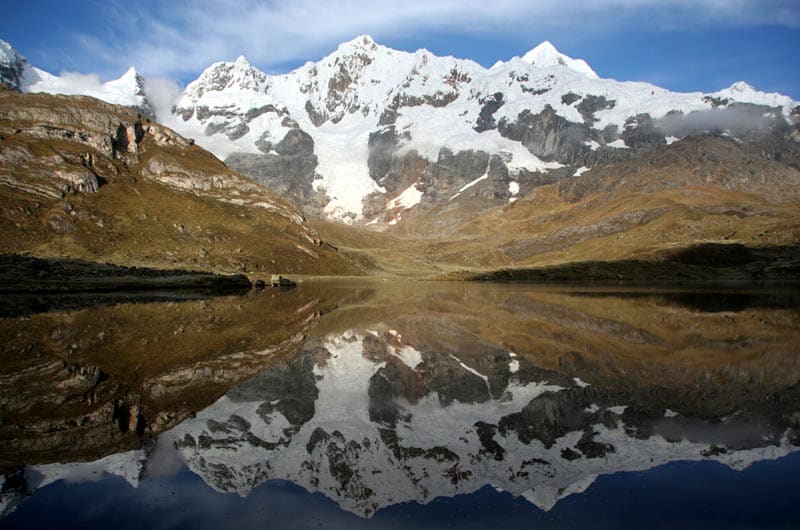 Contribution by Miguel of TravelSauro
This is a challenging long hike that will take you deep into the Peruvian Andes, where you'll find massive mountains, glaciers, mirror lakes, and local culture.
It is certainly one of the more unique things to do in Peru and you can guarantee that your friends haven't done this route.
As Miguel says, it a good alternative to the beaten Santa Cruz trek, with fewer hikers.
You'll have the chance to visit villages, buy cheese from the locals and enjoy awesome scenery, which you'll have almost to yourself!
Duration: 10-12 days
Difficulty: Challenging
See more at the 10 Best Hikes in South America
When to Visit Peru
Peru's summer is from December to March. This is the warmest time to visit, but it is also the rainy season.
High season for visiting Peru is during its winter months May – September
This is when it is warmest and driest.
Peru is also a large country with very different climates.
The Amazon Rainforest is hot and humid. From May to September it is very humid with temperatures above 30 degrees. It is very rainy from Oct – April.
The desert in Huacachina is dry and hot and can be visited any time of the year as it doesn't change much.
The Andes can get very cold and the coast can have varied temperatures and climate.
The best time for the weather to visit Machu Picchu is from April to November. But crowds are big and you will have to book in advance.
From December to March it is rainy and colder but you can still trek it if you want to experience fewer crowds.
Usually, the best time to visit Peru is during the months of May to September as it is a good time for all areas.

A bit about Peru – Where is it anyway?
Peru is located on the West Coast of South America spanning from the Pacific Ocean through the Andes Mountains to the Amazon basin.
It is bordered by Ecuador, Colombia, Brazil, Bolivia, and Chile.
Is it Safe to Travel to Peru?
Peru is relatively safe to travel but like all places use regular caution and common sense.
When we took public transport, local people really looked out for us and were very friendly.
Always take registered taxis and never get in a two-door vehicle. Make sure you get in a 4 door taxi that is marked as an official taxi. Either yellow cars or black and white with a set fixed sign on the roof.
Be careful at ruins during sunrise and sunset.
World Nomads has a very good breakdown of safety in Peru. And we have a post on common travel scams to watch out for.
Suggested Tours and Resources for Peru
So there you have it, our top suggestions for things to do in Peru. Do you have any additions? We'd love to hear and check them out the next time we go!
Enjoy this post? Why not save it to Pinterest for future reference?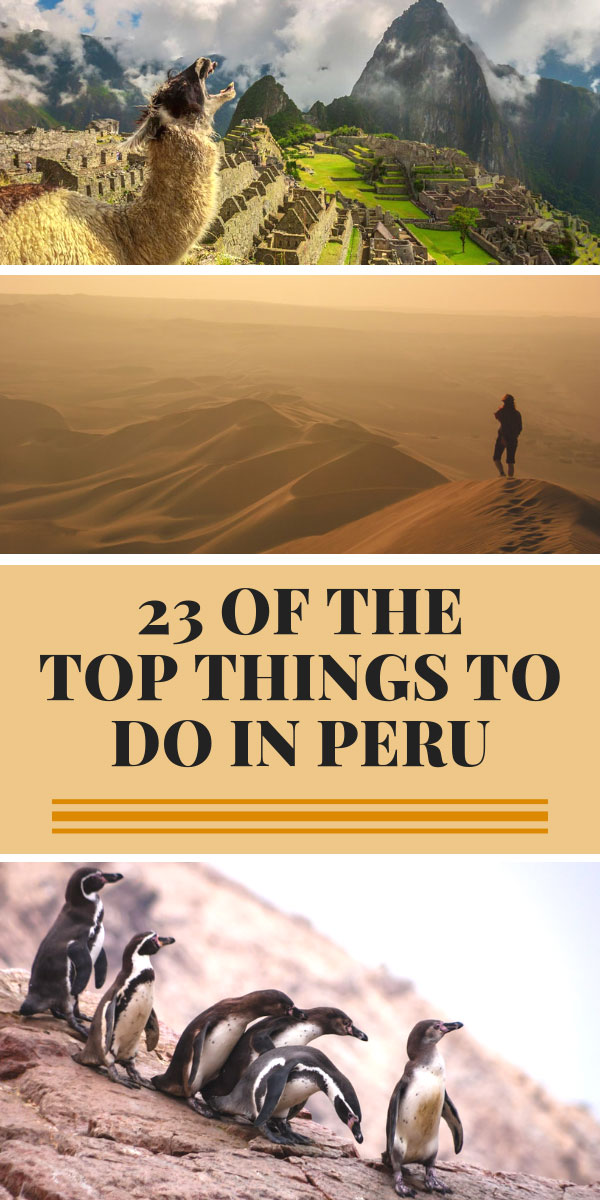 Read More:
6 Things to Expect When Hiking Rainbow Mountain
Machu Picchu Hike – All You Need to Know to Be Perfectly Prepared