Greenland is a destination that few in this world have the privilege to visit. It's a faraway land that is scarcely travelled and little is known of the people who live there. Greenland is the world's largest island but its population is less than 60,000 people. With 80% of the country covered in ice, Greenland is second only to Antarctica for the sheer amount of ice in the world.
Visit Greenland Now
As polar travel opens up, people are beginning to understand the beauty and magic of Greenland and have realized that this fascinating country is one of the world's best kept secrets.
We had the pleasure of travelling to Greenland with Quark Expeditions in 2013 and right now they are offering an amazing deal for you to see the polar regions for yourself. It's never been a better time to explore the Arctic and we're going to show you why!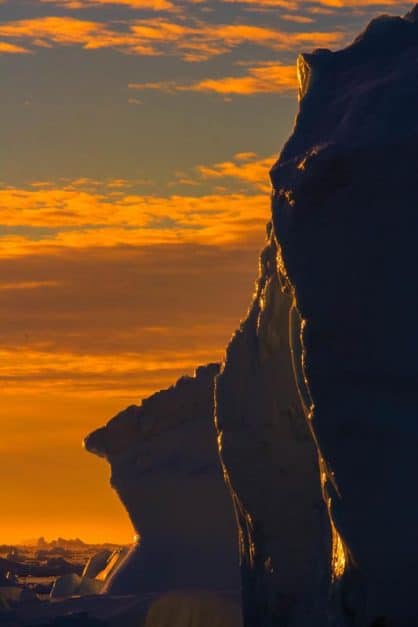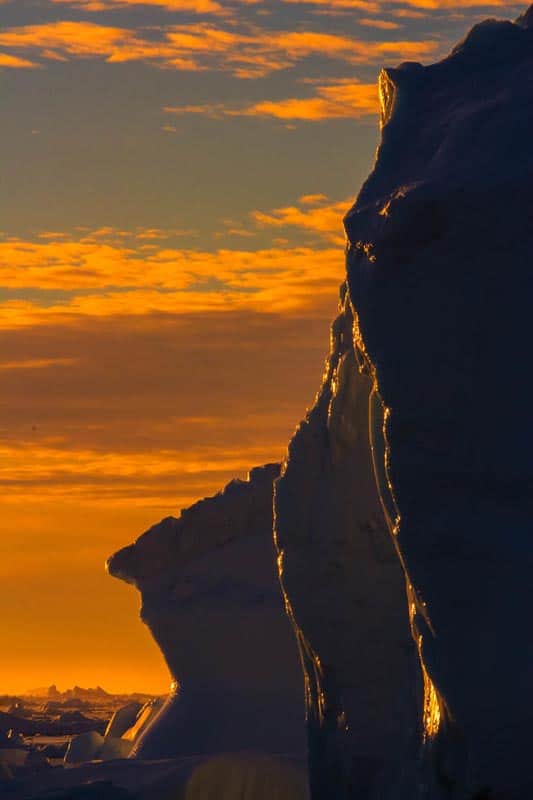 If you've never thought of travel to Greenland, think again! There are amazing things to do in the country that I bet you never even knew were possible. Here's a list of the best things to see and do in Incredible Greenland! We named Greenland one of the best adventure travel destinations see why here.
1. Ice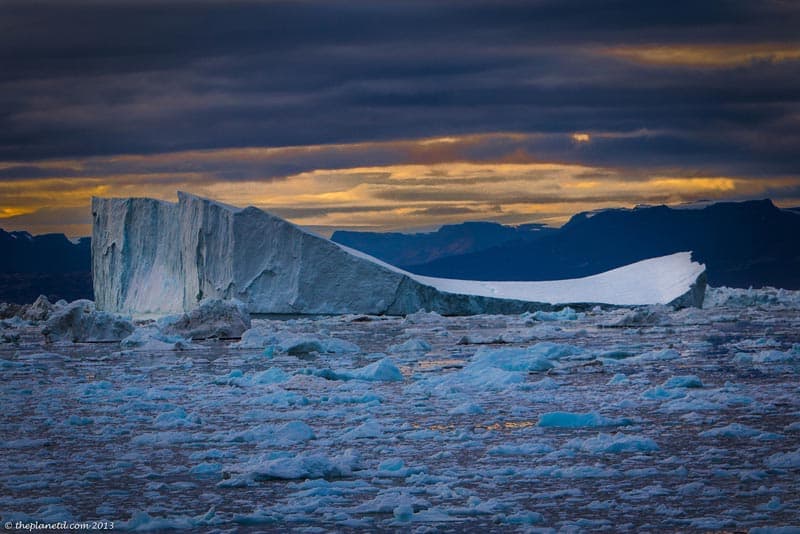 We've been lucky enough to visit both Antarctica and The Arctic. We can honestly say that the icebergs and fjords of Greenland took our breath away even more than Antarctica.
And that is saying a lot.
Maybe it is because the polar ice caps of the North are melting so fast, but the icebergs of Greenland were massive and filled with layers of colour. Each morning we ran out on deck of our ship The Sea Spirit to watch the sunrise over the fields of ice surrounding us.
2. Northern Lights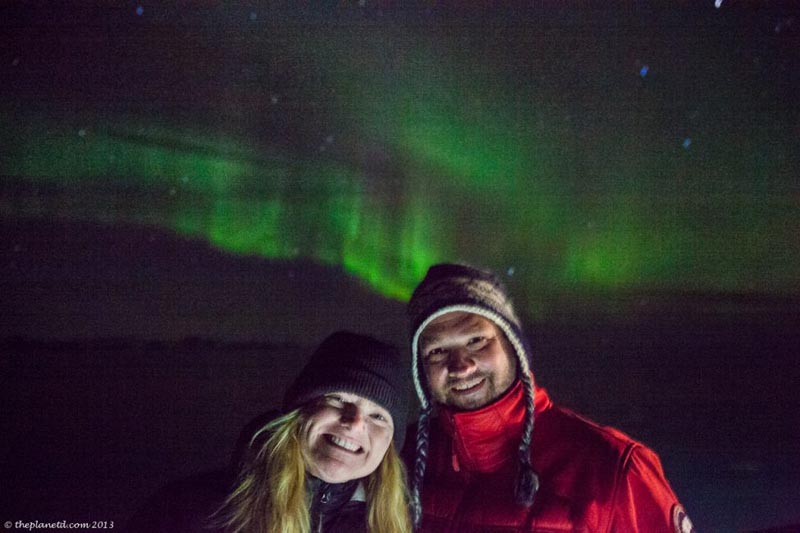 Many people travel to Greenland's neighbours Iceland and Canada to witness the Northern Lights, but as residents of Canada and people that have travelled to Iceland, we can attest that the best chance of seeing them is indeed in Greenland.
We spent 12 days in Iceland searching for the Aurora Borealis and didn't see them once. Yet, each night we went outside in Greenland, they put on a dazzling display of dancing light in the sky.
Greenland has clear skies and it's far enough north that the odds are good you'll witness bucket list experience.
3. Culture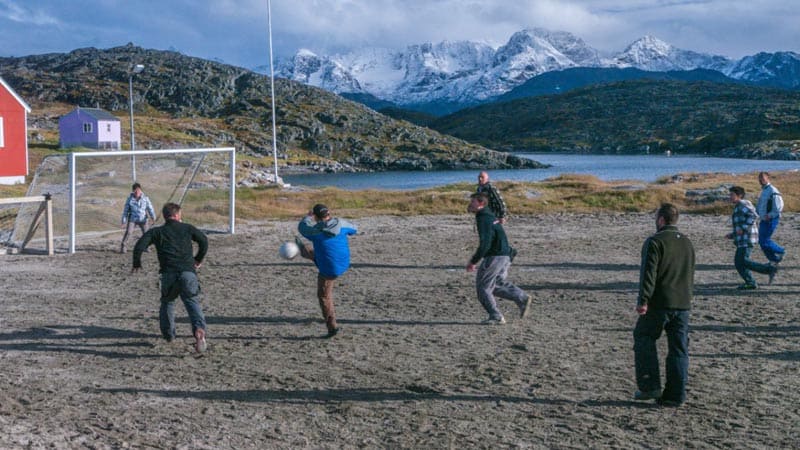 Something that we absolutely loved about Greenland was the opportunity to meet and interact with the local people. The Inuit people come from an ancient culture and many live as they have for centuries.
There are small villages located on the coast with as little as 50 inhabitants. They still travel by dogsled and live on a diet of whale and seal.
They are hearty people that live through extreme weather conditions but they are welcoming, friendly, and filled with life.
Read: Would you Eat Whale?
4. Hot Springs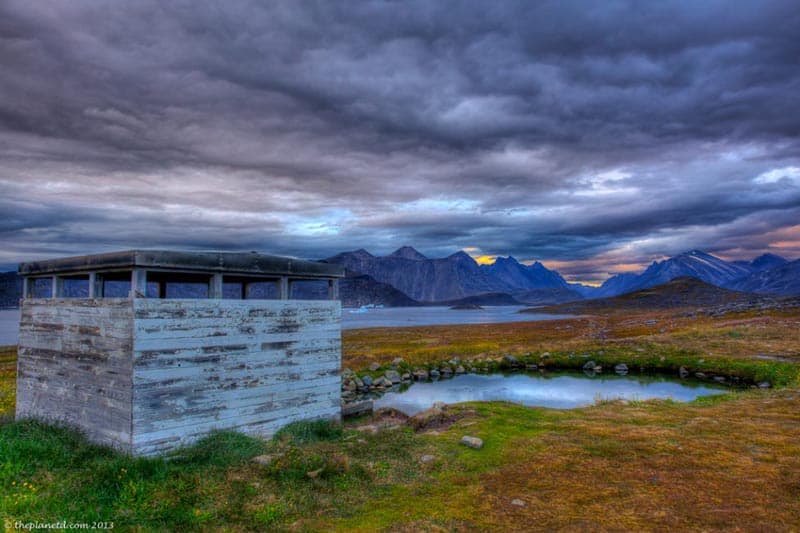 Greenland isn't all ice and tundra, there are actually hot springs on the island that you can sit back and relax those aching bones.
When traveling with Quark, our captain and expedition team knew exactly where to find them and best of all, they served us champagne bubbly as we sat in bubbles of our own.
See our experience at Hot Springs and Bubbly at the top of the world
5. Glaciers
Greenland is home to the northern hemisphere's most active calving glacier. Jakobshavn Glacier is located near the village of Ilulissat and it produces 10% of Greenland's icebergs.
A whopping 35 billion tons of ice break off from Jakobshavn each year and you can hike out to witness the movement of the massive ice chunks breaking off.
Be sure to stay a safe distance from the shore and follow the paths as if ice does fall, it can create swells inland sweeping you off your feet and into the frigid Arctic waters.
6. Wildlife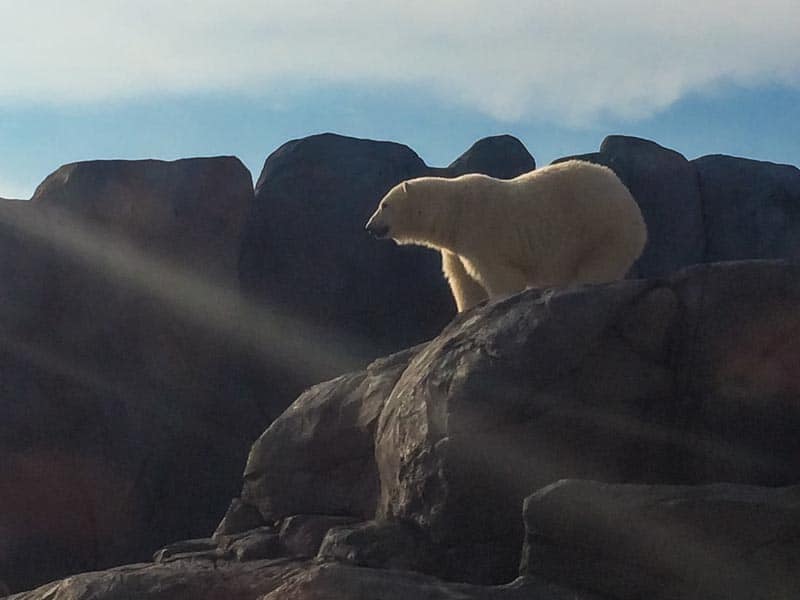 Greenland is more about ice and culture than wildlife, but you will see whales and seals swimming in the sea.
Certain expeditions also take you into polar bear country. There are opportunities to see musk oxen, caribou, arctic foxes, hares, eagles but be sure to check with your tour provider on sailings that have a higher chance of spotting them.
We knew when traveling the West of Greenland at the time of year we went that we would not see polar bears or caribou.
It's worth doing your research so that you are not disappointed.
7. Sea Kayaking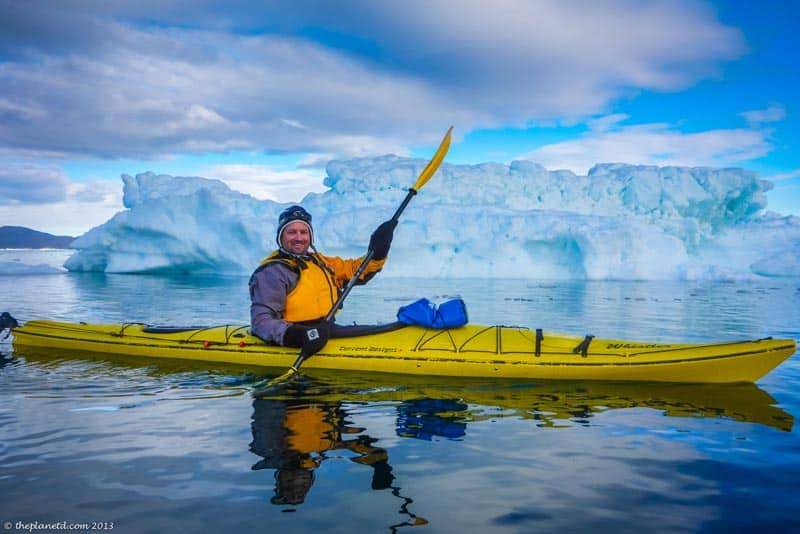 Kayaking was invented by the Inuit people and it is alive and well in Greenland. There is no better way to explore the coast in a kayak.
The silence and intimacy of the landscape are a peaceful way of digging deeper into fjords and seeing ice and coast up close.
Quark offers guided kayaking on their voyages that must be booked in advance, but we highly recommend it.
I couldn't imagine not kayaking through the sounds of ice crackling alongside each paddle stroke.
Read: Greenland – The Land of Kayakers
8. Dogsledding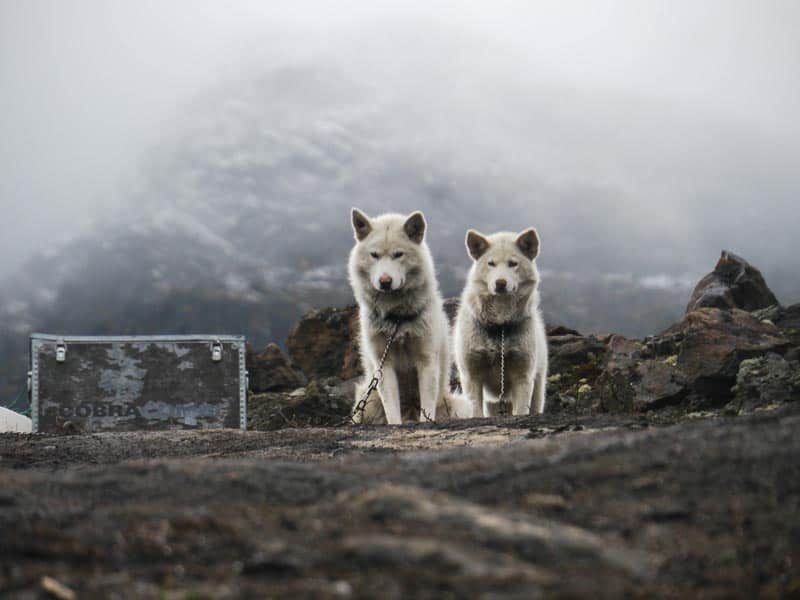 You'll see a lot of sled dogs in Greenland. Most of them are located outside of town in dog central.
Greenland does not have any connecting roads between towns and villages and the only way to get around is by land or sea. However, locals still travel and hunt using their sled dogs.
It can be difficult to see so many dogs chained to poles during the offseason, but these dogs are work dogs and are a necessity for everyday life.
It's worth walking through the villages with a local guide to learn about the way of life.
Read: the Misconceptions of Dogsledding
9. Nuuk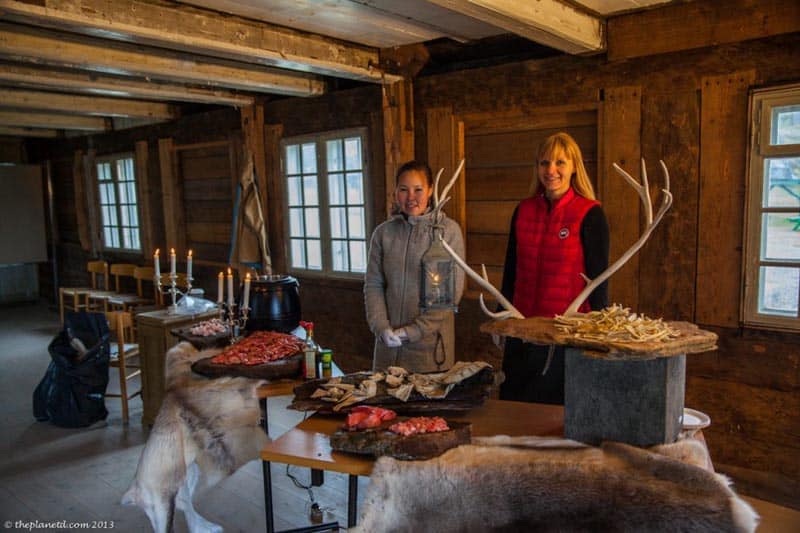 Even though Greenland has a sparse population, there are some surprising towns that have a worldly feel.
The capital city of Nuuk has dining, universities, hotels and a multicultural society.
Greenland is governed by Denmark and you will find many Danish nationals living in Nuuk.
It's an excellent place to grab a coffee, check out the history of Greenland and maybe take a day or two to enjoy wifi and a little pampering.
10. Hiking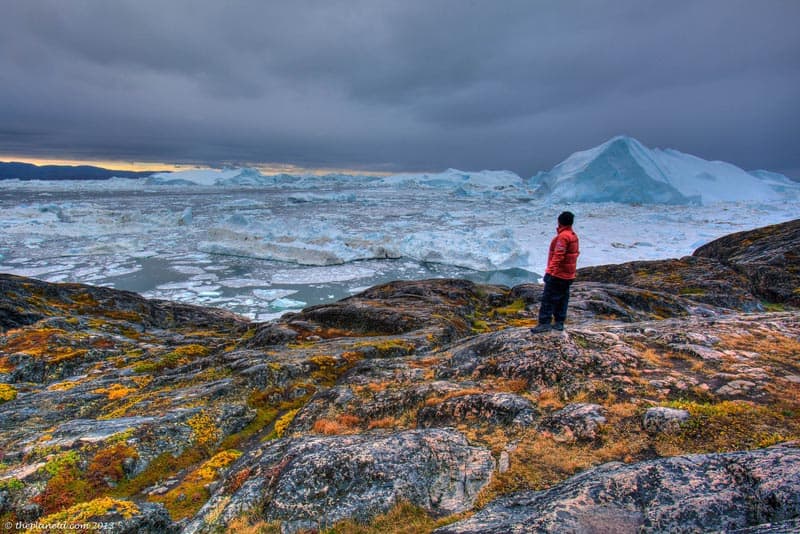 There are many opportunities to hike in Greenland with trails around towns and villages.
Quark offers the opportunity to hike near glaciers during shore landings, but you want to make sure you follow your guide as hiking over glaciers can be very dangerous.
11. Polar Plunge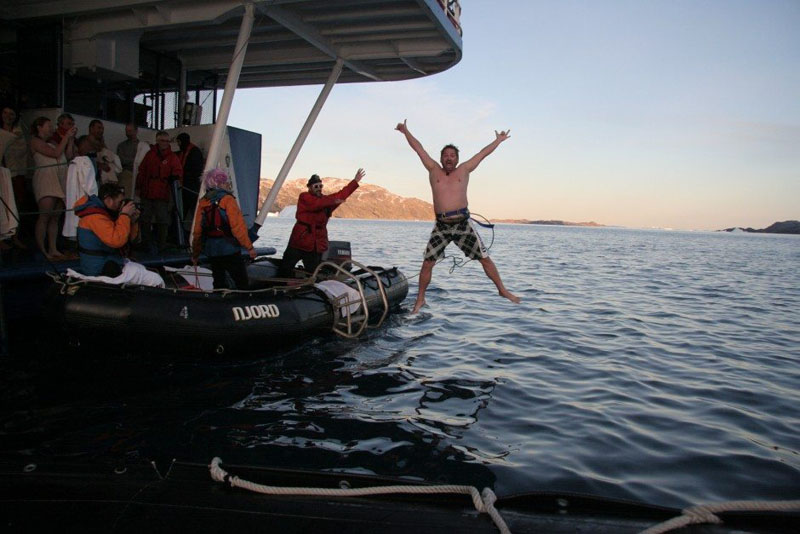 If you are crazy like us, you may want to jump into the waters above the Arctic Circle. I mean, you're probably only ever going to be here once right? On the Sea Spirit, we jumped right off the back of the ship into the middle of the Arctic Ocean. Now that's an adventure of a lifetime.
So if you have ever dreamed of taking a vacation to a destination very few have seen Greenland is the place for you.
It's a spectacular destination with magnificent mountains, giant glaciers and massive fjords. It's an adventure you'll never forget and as Dave and I say, it's a destination for a true traveller.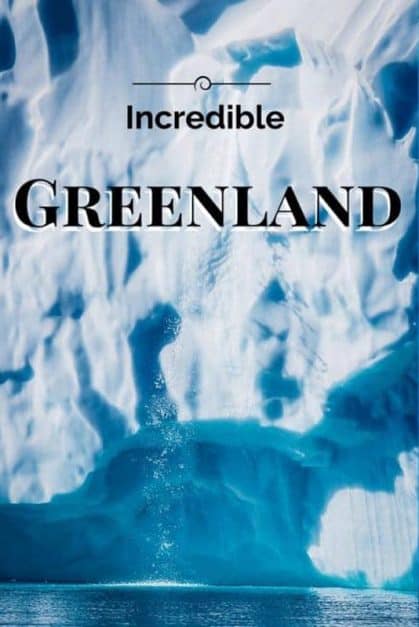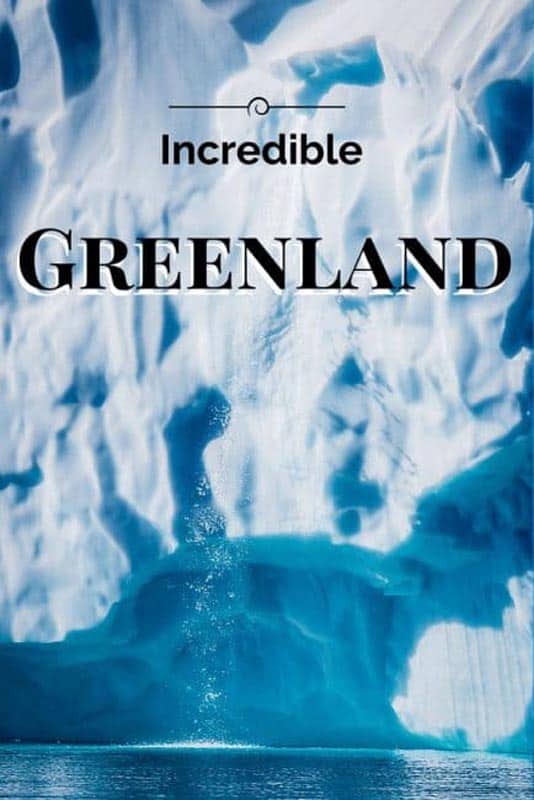 Read More: