"Love is in the air, everywhere I look around." It used to be that everyone had the February blues with no extra day off from work in sight. Since the invention of Family Day here in Canada, we now have a much needed winter holiday that falls right around Valentine's Day so I thought I'd round up some luxurious romantic getaways that you can sweep your honey away to for the long weekend.
Romantic Getaways Near you!
We're not just focusing on Canada for this romantic getaways round up. We want to give people everywhere ideas for quick short romantic weekend getaways to places near them. There's nothing better than surprising someone with a luxurious romantic escape that is completely unexpected. So what are you waiting for, use one of our suggestions for inspiration and book a ticket today!
Check out Niagara Falls, Ontario's Best Weekend Getaway
Luxurious Romantic Getaways
Recently, we rounded up our most romantic destinations at TripIt in a fun video. Check it out! Use the TripIt travel app to help make your travels easier and keep everything organized in one place. Details here
Most Romantic Getaways on Earth
Read our post on TripIt – The Most Romantic Destinations on Earth!
Many of the destinations in the above video may take a bit more planning, so we thought we'd compliment the video with our picks for the perfect romantic getaways that are closer to home. You don't have to go far to enjoy romance. But where is home right?  You could be on the East or West Coast of the United States or you could be in Europe or Australia. Don't worry, we're breaking things down by parts of the world.  You may find some romantic getaways near you!
Canada and the US
Originally I was going to put US destinations into this list, but then I thought about how low the Canadian dollar is, and decided that our American friends should definitely cross the border for their romantic getaways. The savings are 40% at the moment! What could be more romantic than going to another country and saving a lot of money while doing so?
Looking for luxury romantic getaways in Ontario? Check out 7 Valentine's Day Getaways in Ontario, Canada
East Coast
If you are somewhere on the east coast of Canada, make your way to Lunenburg for a romantic getaway. This painted village will put you in the mood for love. Get a room at the Lunenburg Arms hotel and book a spa day for you and your lover. Eat at the multi award winning Fleur de Sel: Voted one of the best places to visit in Canada, and spend the day browsing the shops and galleries on the street.
We love spas as part of our romantic getaways. Check out Luxury and Romance at Daytona Beach Shores and  the world's wackiest and weirdest spa treatments
West Coast
If you are in the West or Prairie provinces or States, Banff is a great romantic getaway. We love strolling through the picturesque setting of Banff Village and enjoying an outdoor hot tub with a glass of champagne. (hint: nobody allows alcohol in the hot tub, so put your booze in a sippy cup) Stay at one of the many luxury accommodations in the area. If you want a rustic cabin retreat, enjoy Storm Mountain Lodge. For something closer to town, Buffalo Mountain Lodge is an excellent choice. Banff has spas and there's nothing more romantic that a couples massage. After a day of relaxing, enjoy a romantic dinner out at The Bison with mountain views from the dining room and seasonal Canadian cuisine.
Enjoy: Romantic Lake Louise, A perfect couples getaway
Central
I'm a sucker for anything French, and Canada has the most European city in all of North America. For a romantic European getaway without going to Europe, book a trip to Quebec City where you can stay in the grand Chateau Frontenac at the foot of Old Quebec City. You may notice a running theme here, but we love locations that have picturesque villages to walk through. Romantic getaways are not complete unless there's a spot to stroll. The Old Quebec City village takes the cake. With cobblestone streets and European cafés, it's the closest romantic getaway you'll have outside of Paris.
Europe
We envy our European friends. They are so close to everything. Flights are cheap to anywhere and within a couple of hours people can be somewhere completely foreign and exotic. We could go on romantic getaways weekly without breaking the bank. Dave and I have been lucky eto visit several romantic destinations in Europe ourselves and we have a few of our own favourites that we want share. No matter where you live on the continent, these spots are easy to get to and are perfect romantic getaways.
Paris

There's a reason everyone loves Paris. It is the city of love. I don't think there is one thing that I can pinpoint about romance in Paris, because romance is everywhere. We prefer to stay in the Montmartre district due to the cobblestone streets and village feel. (see I told you we love villages with cobblestone streets) Romantic candlelit dinners, strolls along the canal, and sipping champagne on the Champse Elysee, what more can you ask for in a European romantic getaway?
 Check out: Visit Paris on a Budget
Santorini

I wish cruise ships would skip stopping at Santorini, because the minute they leave, the island becomes a magical romantic place. Even when they're in port, it doesn't matter. That is if you are staying in a cave hotel in Santorini. You can retreat to your private balcony overlooking the caldera or sleep by your infinity pool while catching some rays. Oh and did I mention there are cobblestone streets just waiting for you to stroll hand in hand?
Want to learn more about Santorini? read: Santorini Greece, You'll Fall in Love with This Greek Island and Photography Tips for Santorini
 Venice
You only need a few days in Venice making it the perfect spot for a romantic getaway. Like Santorini it's almost unbearable when the ships are in, but when they leave, you have it all to yourself and there is nothing better than getting lost in the back alleyways before finding a spot on one of the many canals for a glass of wine before dinner.
Enjoy: A Venice City tour the way it was meant to be
Budapest

We've been to Budapest in the spring, summer and winter and each season is just as charming as the last. Enjoy the outdoor pools of the Szechenyi Baths or at one of the many other traditional Turkish Baths in the city. I'll say it once and I'll say it again, ladies love a spa day with their man and this is the place to do it. Stay at the Budapest Four Seasons hotel for pure luxury.
Discover Budapest: 16 of the Top Things to do in Budapest
Asia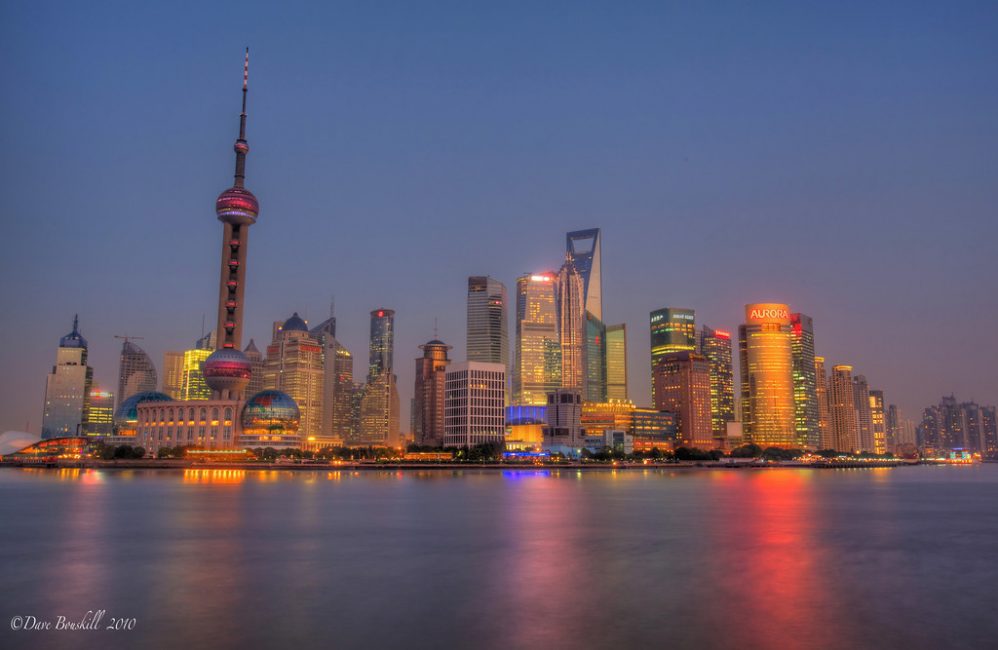 We didn't forget about you our friends in Asia! Asia is one of our favourite continents to travel. It's huge and spread out and filled with so much goodness it's nearly impossible to know where to start, but we've got a few ideas up our sleeves.
Check out more couples travel blogs for Romantic travel ideas. 
Udaipur, India
You probably saw this one in our video above, but we need to say it again. This was the most romantic spot we visited in India. Situated on Lake Pichola it's serene (by India standards) and picturesque. Stay in the Lake Palace for a retreat located right in the middle of the water. Go out early in the morning and see women washing on the Ghats and you'll have the narrow streets all to yourself.
West Lake China
The honeymoon capital of China is West Lake. It's a beautiful lake surrounded by mountains with a pagoda right in the middle of the water. Rent a row boat with your loved one and serenade her as you explore the lake. Walk along the promenade and have some frozen yogurt for two when you are done!
For more travel to China, read The Best Things to do in China
Thailand Beaches

Head to one of the many islands for a luxury retreat. Thailand accommodation has come a long way baby and you can stay in 5 star resorts in places like Phuket, Ao Nang, Nha Trang and Kho Pi Pi. It's difficult to choose a favourite island. When you are staying in luxury, it really doesn't matter how busy the island may be. You'll be all alone in your quiet retreat sipping frozen cocktails by the infinity pool. For romance, I may have to go out on a limb and choose Phuket. It may be the busiest and most commercial, but it has all the ammenities one is looking for in a romantic getaway weekend. A Thai massage is a must on the list and an early morning walk on the beach means you have the place all to yourself.
See our Thailand Travel Guide for more details
Buy your Thailand Guide book 
Australia
Raise your hand if you love Australia? Unless you live there, these romantic getaways may require a bit more time than a couple of days but if you decide to go to Australia, make sure to add these retreats into your itinerary. Disclaimer, we haven't been everywhere in Australia, so apologies that we have left out the West Coast. If someone knows of some great luxurious romantic getaways in Western Australia, we'd love to hear about them.
Daintree Rainforest, Queensland
The Silky Oaks Lodge is located just 10 minutes from the ancient Daintree Rainforest. It may not be in the actual rainforest proper, but it is built is built within a rainforest setting itself! The property winds through jungle paths leading to contemporary treehouses located on the Mossman River. There's a spa, yay! Perfect for couples which we naturally took part in and the rooms are so luxurious you may never want to leave. Balconies have an outside king size bed surrounded by netting that you can choose to sleep and listen to the sounds of the jungle should you prefer that to your indoor choice.
Check out the entire post on the Daintree Rainforest 
Gawler Ranges, South Australia
For a luxury camping experience, this one takes the cake. Gawler Ranges Safaris takes you deep into the outback where kangaroos hop through camp as cockatoos chirp in the trees. Each cabin is decorated to perfection and dinners are to die for in a tented camp out in the bush. It's 5 star living as you have a great adventure with the one you love.
Kangaroo Island is another beautiful getaway in South Australia. 
Barossa Valley, South Oz
Stay in a 5 Star Luxury retreat at the The Kingsford Homestead near Australia's premier wine region, the Barossa Valley. Have a romantic outdoor bath for two as you overlook the rolling hills and hire a driver from Life is a Cabernet to take you around to wineries where you can taste wine in style. Book a private dinner in the wine cellar to enjoy a five course tasting menu and relax in your private luxury themed room.
See, South Australia, a Journey in Photos
Victoria, Australia
If a romantic getaway  means working a bit to you and the your loved one, the 12 Apostles Lodge Walk is perfect. It mixes luxury at night with a good workout by day. Walk between 8-17 km each day (you decide how far you want to go) along the incredible Great Ocean walk and be astounded by the views. At night, go back to the luxury lodge where hot foot baths await as you sit under a canopy sipping a cold beer. Retreat into your private room for a nap before enjoying a meal prepared by a chef to perfection. If there is one thing we raved about it was the food.
Do you have a favourite luxurious romantic getaway? Let us know where you go. We need more ideas for our future travels