When my husband Peter and I first decided to take a trip around the world, I sat down with Google flights and calculated the cost of our transportation. (Our travel itinerary took us down the west coast of the U.S., through parts of Central and South America, Europe, Egypt, India, and South East Asia.)
For 24 countries, my estimated overall cost of transportation totaled $18,000 for both of us. Ouch!
How to Travel Cheap
The results disheartened me to say the least, and that didn't even include the overland transport of buses and trains once we arrived in a country.
A round-the-world-ticket cost even more money and constricted our dates of travel. Luckily, I ended up cutting our $9,000 per person transportation estimate by over two-thirds and used the following tricks to travel to 24 countries for under $2,500:
1. Sign up for travel credit cards
I know this doesn't work for everyone, but if you live in the U.S., you have to take advantage of the travel credit card deals. One of the best ways I cut down our flight bill was using bonus miles from travel credit cards.
Read this comprehensive breakdown of the best travel rewards credit cards.
The ease of the process amazed me. Contrary to popular belief, it didn't hurt my credit score at all. There are people out there who are masters at churning cards, but I wasn't that dedicated.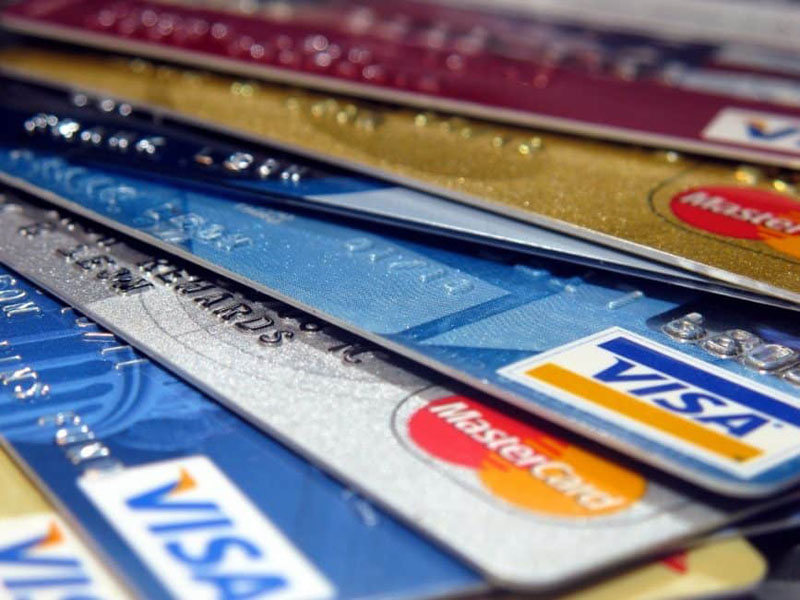 I have an entire article on how to use travel credit cards to save thousands, but I'll summarize it briefly here. A year before we left, I opened up a travel credit card every three months (altering between my husband's and my name).
We stopped using our debit cards completely and replaced them with our current credit card so we could reach the minimum-spending limit, which was easy for two people on a frugal budget.
I always paid off our balance in full at the end of each month. I never saw it as a way to spend money I didn't have, but instead like a debit card that's an extension of my bank account.
When I thought of it this way, I just replaced one piece of plastic with another. I didn't change my habits. Plus, now I received something in return for my regular spending.
Read: Kayaking in Croatia with Travel Rewards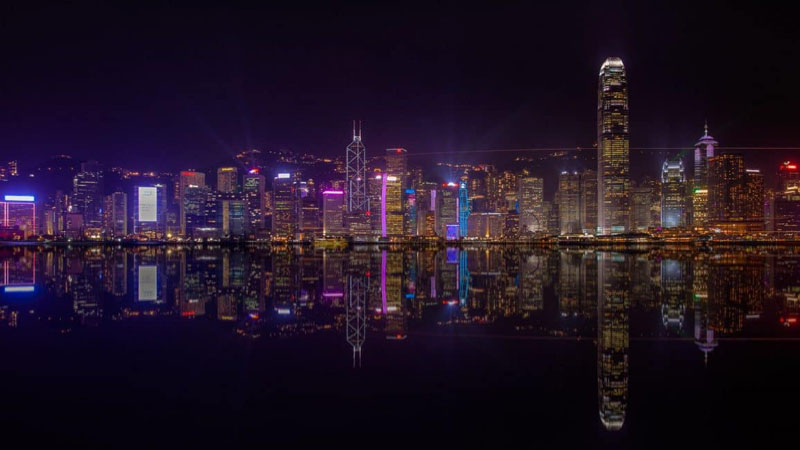 By the time we left to travel the world, I had opened four credit cards (two each) and saved us at least $2,400 in flight costs. (Not bad for doing nothing except spending like I usually do.)
While abroad, we used these same cards and managed to use our points to buy tickets from Hong Kong to Calgary for $322.50 each, along with saving a couple hundred on an additional flight.
I've canceled two of the cards because I don't like having a lot of credit cards, and guess what? Nothing bad happened!
My credit is still great, and I walked away with a cheap flight home, and the opportunity to see parts of Central and South America at hardly any personal expense.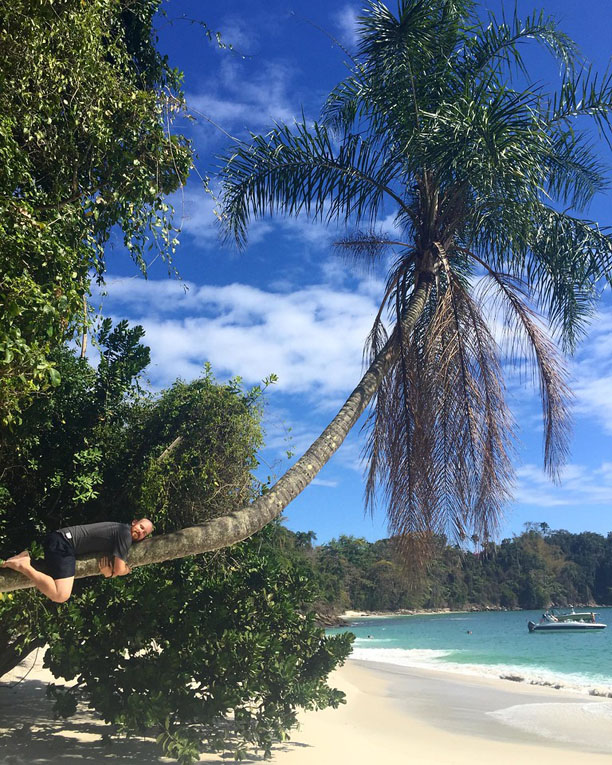 2. Book most flights and trains two to three months out
I've heard booking flights two months out for national destinations and three months for international is the magical time to book a ticket. It's a good rule to follow, but in my experience, it depends on the airline.
If you are booking with a budget airline, it's best to book your ticket several months out.
We put off booking a Ryanair budget flight from Seville to Barcelona until a few weeks before our intended travel date. We ended up paying double the price quoted to us two months earlier.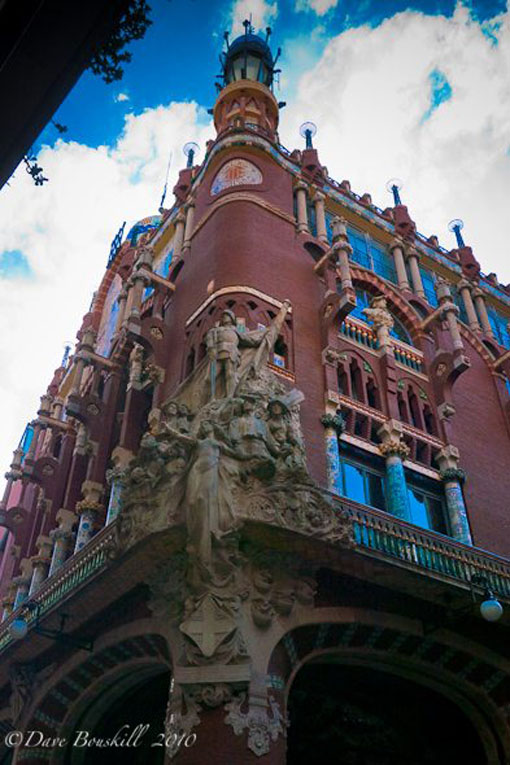 However, for regular airlines, I haven't seen as much fluctuation until a few weeks out. Regardless, two to three months is a safe bet. We've been sticking mostly to that rule, and our flight costs haven't come close to what they were when we looked a year out.
Read: Travel Hacker Guide for Cool Summer Trends and Big Savings
3. Use Skyscanner
Skyscanner.com is almost always cheaper than any other website I know for flights. At the time of writing, it's offering a flight from Cancun, Mexico to Lima, Peru for half the price ($294 cheaper) than Google flights on the same day.
It's worth it to check Skyscanner before you book your next flight.
4. Be flexible with your destinations and dates
I know this doesn't work for everyone, but if you can pick the days you have off work or you're traveling long term, decide your trip dates based on the cheapest flights.
In addition, playing with the cities you fly into can shave hundreds off the price. Sometimes it's worth it to fly into a bigger city and take a bus to your goal destination rather than flying into a smaller airport.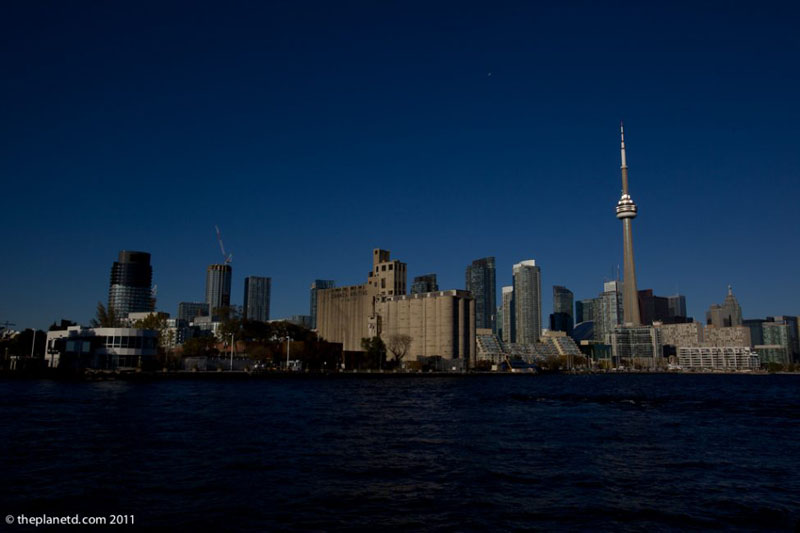 Peter and I decided to add Hong Kong to our world tour only after we discovered it had the cheapest flight to Canada from Southeast Asia.
Skyscanner allows you to look at the cost of a flight over an entire month so you can find the cheapest day to travel. If you are flexible with where you want to go, you can put in a departure city and then search for the cheapest destination from that location.
The more flexible you can be, the more money you'll save.
Check out these 11 Easy Air Travel Tips for a Happier Flight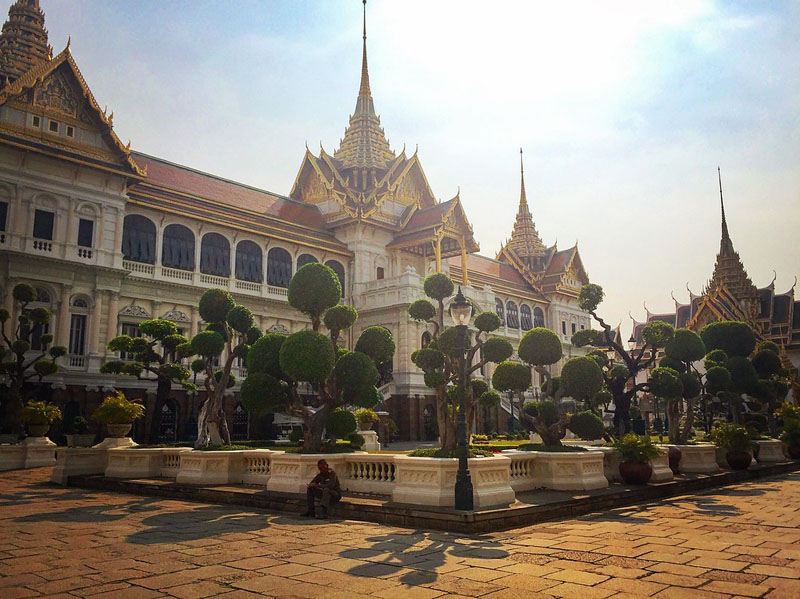 5. Book tickets midweek
Every time I find myself motivated to start booking flights, buses, or trains for our upcoming countries on this world tour, I have to stop myself and check the calendar.
If it isn't Tuesday or Wednesday, I set a reminder to book on one of those days, close my laptop, and walk away. Booking your transportation on or near a weekend guarantees you a higher price, possibly hundreds more.
It's not worth it!
6. Only travel with carry-on compliant bags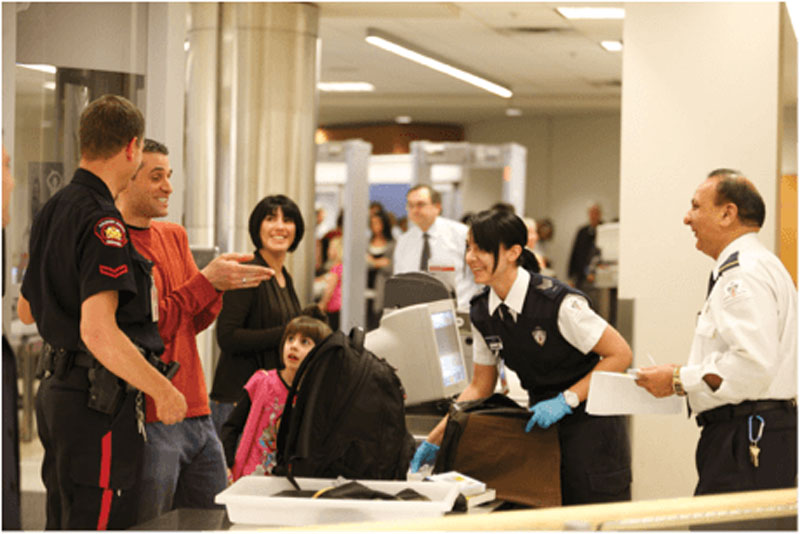 Most airlines charge to check a bag, often at least $40-$100 for each one. We've been traveling over eight months, and we have taken over 30 flights. By not checking our bags whenever possible, we've saved up to $2,000!
You may not be able to avoid checking your bag with budget airlines like Air Asia or RyanAir because of their strict weight restrictions.
However, 40L bags (with an additional detachable daypack) can make it onto the vast majority of other airlines and save you tons of money.
If you're not sure how to fit everything you own into that small of a pack, check out my video on what I packed for our RTW trip. (Peter also has a video explaining how he got all his gear into a 33L pack!)
Check out these 6 Tips for Packing That Make Travel Easier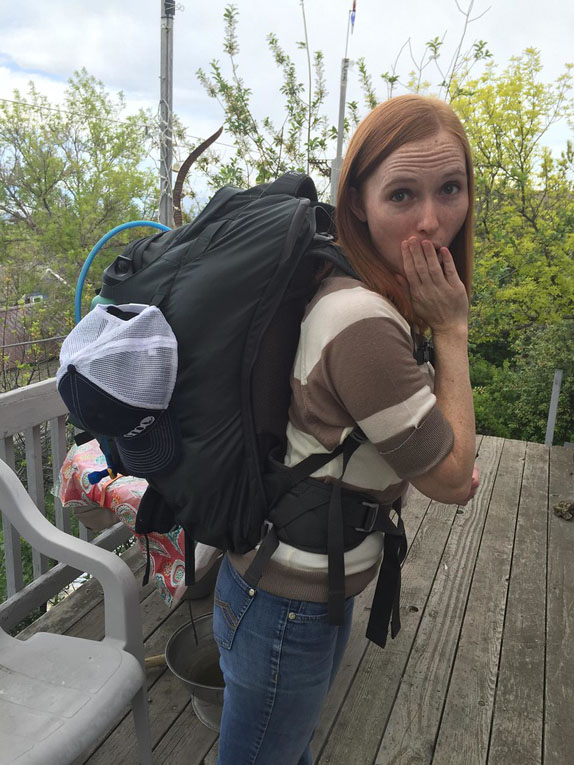 7. Avoid flying when you can
Flying is almost always the most expensive option to get from one country to the next.
When traveling in Europe, where all the countries are close together, use the website goeuro.com to compare the time and cost of transportation. Everyone told us to get a Eurail pass in Europe, but actually, we found it cheaper to mix buses, trains, and planes depending on the locations.
For example, it only cost us $4.92 each to go from Krakow, Poland to Vienna, Austria on the bus! I don't even understand how that paid the gas for our six-hour journey.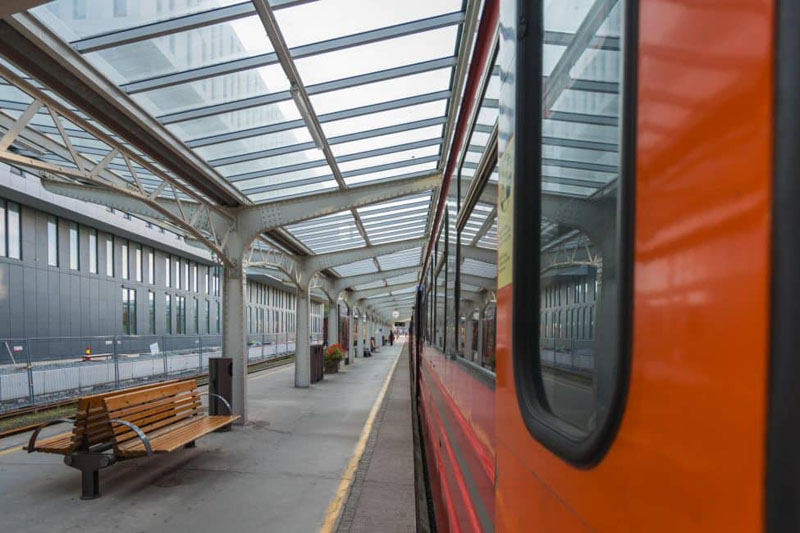 So how much does transportation really cost on a RTW trip?
When I totaled up the cost for us to travel from one country to the next, the 8.5 month trip around the world only cost us $2,445.30 per person to visit 24 countries.
I still can't believe it myself. That's a far cry from the original $9,000 I estimated. Once I included all the in-country transportation, which included visiting 60 different cities, parks, or islands, the total cost ended up being $3,973.80 per person. Still not bad!
If we can accomplish this with minimal effort, so can you. By implementing these seven simple tricks, you can save thousands, which may make that trip you've been dreaming about accessible after all!
Author Bio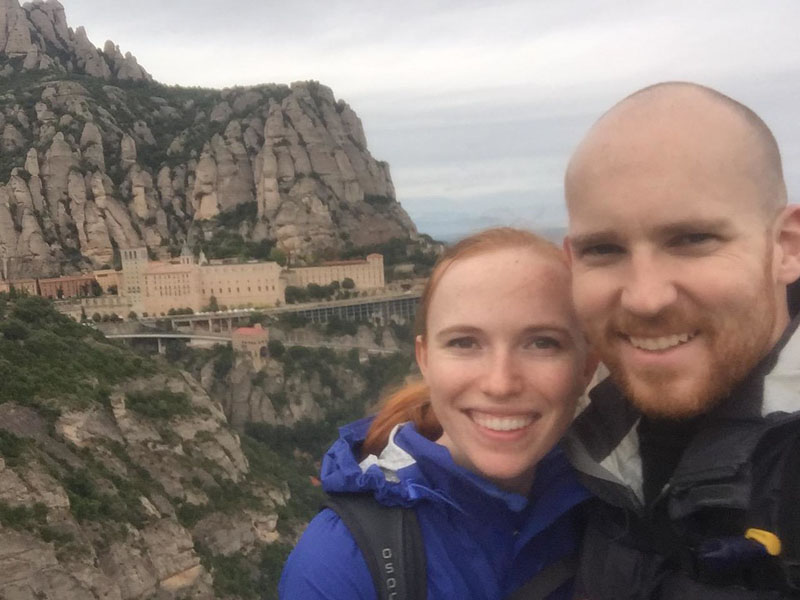 Emily and Peter Landsiedel are Americans from the northwestern state of Montana. In the summer of 2015, after a particularly difficult day at work, Peter threw up his hands and exclaimed, "Why don't we just quit our jobs and travel the world?" Emily immediately jumped on board.
They bought a map that very day, laid out their bucket list route, and began a yearlong process of saving and planning to make their dream a reality. The couple is traveling for 8.5 months and visiting 24 countries on this trip alone.
Check out their website at P-EWorldTour.com or their Facebook page for tips and tricks on how they saved, what they packed, their budget for each place, and what they learned in destinations around the world. If you're interested in their best pictures, follow them on Instagram.
---
Read More
27 Best Travel Tips from Visiting 105 Countries on 7 Continents
10 Expert Tips to Ease the Stress of Holiday Travel