Adventure is an important part of living. And I'd argue that adventure is an important part of a marriage, whether that means jumping out of an airplane hand in hand or simply trying a new restaurant now and again.
A boldly-lived life is a full life, and there's nothing better than being brave and exploring alongside your partner in life.
Our adventure honeymoon in the Rocky Mountains was the perfect way to start our new life together.
An Adventure Honeymoon in the Rocky Mountains
My now-husband Nathan and I love pursuing adventure. We don't always go after the wildest options, but we aim to expand our horizons and experience life on a deep and meaningful level.
So when we began planning for our honeymoon adventure, we knew romance was in store, but we also sought out something slightly different.
While there's nothing wrong with vacationing on a beach with a tropical drink in hand, we opted to journey to the mountains of western Canada where we could saddle up and live the country life. Starting the first few weeks of our marriage in a rugged and beautiful environment seemed like the perfect way to kick off life together.
We journeyed many plane flights north to British Columbia, where we spent 5 cozy nights at the Echo Valley Ranch & Spa. Horseback riding out west seemed like the coolest thing–particularly to me, who has never been west of the Mississippi. I suppose I had City Slicker fantasies in my head. While we didn't drive any cattle during this trip, we did get to go on a few trail rides. With spectacular scenery and sleek, well-mannered horses, we trotted around the BC countryside keeping our eyes peeled for local wildlife.
Echo Valley is set on 160 amazing acres, so when you look all around, your views are filled with stony mountains, wide grassy slopes, and tall fir trees. And your ears only hear the sounds of a gentle breeze or the braying of a horse. It is truly one of the most picturesque places we have ever been.
Some of the adventure was spent hiking and simply wandering the property. With 5 resident border collies at the ranch, we were never alone while on our walks. Sometimes after our days in the saddle or on foot we'd relax on the deck of our honeymoon cabin reading and drinking wine. After all, adventurous honeymoon means days need to be balanced with blissful nights.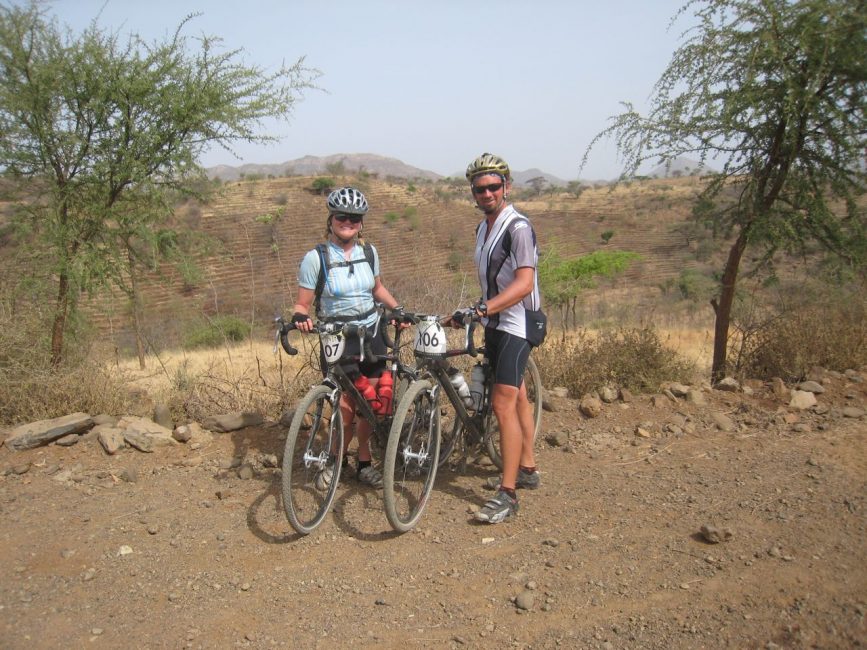 One afternoon, we went shooting with one of the staff members, Darryl. We drove to an appointed spot in the woods and set up a host of water balloons and water jugs for our targets. After safety briefings and the distribution of earmuffs, we took turns shooting a rifle, handgun, and a massive rifle type thing that offered a serious kickback. (Ouch my shoulder!) I've always been very nervous at the thought of guns but I thought it would be a good opportunity to learn from a pro hunter. I was best at shooting the handgun (small and light), but pretty terrible at the others. I was impressed by Nathan, however, who blew a water jug to smithereens with the big rifle. Learning to shoot got my heart racing and it was a fun and unique activity to do on a honeymoon.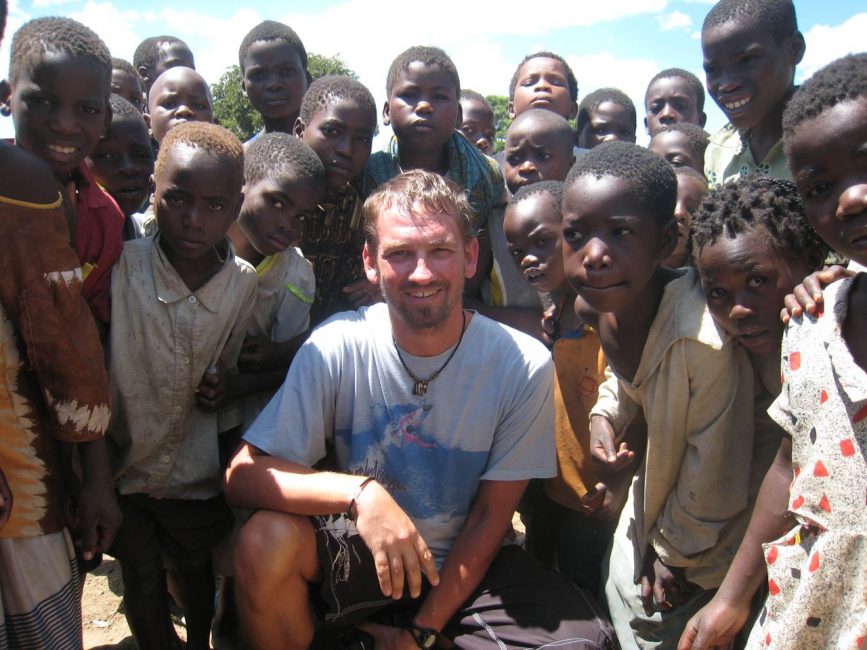 But the crème de la crème of our adventure was when Echo Valley owner Norm took us for a 2.5 hour flight in his Cessna. We grabbed our cameras, strapped in, and took off from the ranch's private landing strip. Flying further to the north and west, we headed over spectacular mountain peaks, snow-capped and jagged like something from a nature documentary. Nathan and I were both spellbound as we flew over the lakes and glaciers (but not too spellbound to take 300+ photos!) Norm took us over a backcountry area that is rarely visited, so we felt really fortunate to see the absolute beauty of untouched nature.
How About a Honeymoon Adventure in Europe? Check out these 7 Crazy Adventures in Scotland
On the way home, Nathan got to play copilot and try his hand at the plane's controls, much to my chagrin. If there's ever a time to learn to trust your new husband, it's when he's in charge of your life at several thousand feet. I'm proud to say I kept my chill throughout the flight.
Of course even an adventurous honeymoon needs a little relaxation and romance. We took advantage of the indoor pool (they also have a massive fitness room and a sauna) and of course, booked an appointment with the spa. Our 90 minute couples Thai massage had us floating away (and one of us falling asleep and snoring briefly…I won't name names). Our only regret is that we went shooting AFTER our massage!
Even when backpacking as a couple you need romance, see our guide to bringing romance back when on the road.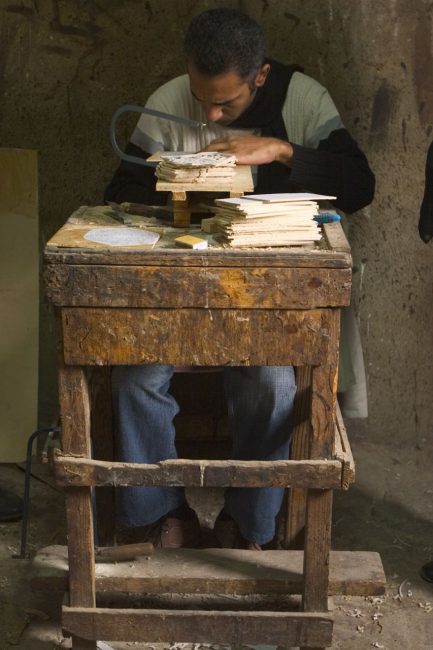 There were a lot of new experiences on this trip, including one of the strangest of all: referring to each other as husband and wife! The (amazing gourmet) meals at Echo Valley are served home style, which meant we got to chat often with the other guests and the staff as we dined at a long communal table. It was thrilling to introduce Nathan as my husband for the first time, and I know those sweet little moments will stick in my memory.
So, should you choose an adventurous honeymoon? I say YES! If you blend the exciting activities with quiet romance, you'll have the recipe for a perfect honeymoon. And that's something that I think Echo Valley Ranch does exceedingly well. It's a bit of the wild-west meets Thai elegance and cozy luxury. Everything you could want, in a place that feels like heaven.
A perfect activity for an adventurous honeymoon is to take a hot air balloon ride wherever you are!
Amy & Nathan of The Two Drifters Travel Blog are a newlywed travel couple seeing the world slowly seeking adventure and romance, we drift with camera and pen in hand. And right alongside our explorations of the world are our discoveries of one another and ourselves. We're learning what it means to truly love, finding out how we can be better people, and stumbling along that road together. Join us and we'll show you how to travel farther and love better. Follow their adventure travels on Facebook, Twitter, and Instagram 
Our honeymoon was graciously sponsored by Echo Valley Ranch & Spa. All opinions are our own. For more information on having your own adventure honeymoon visit Echo Valley Ranch & Spa  for details. 
You Might Also Enjoy