Northern Ontario is beautiful in the winter. While many people shy away from the cold, Canadians embrace it.
We had the opportunity to go on an epic winter expedition to the far Arctic Headwaters of Northern Ontario and captured the incredible scenery of the province.
Beautiful Ontario Photos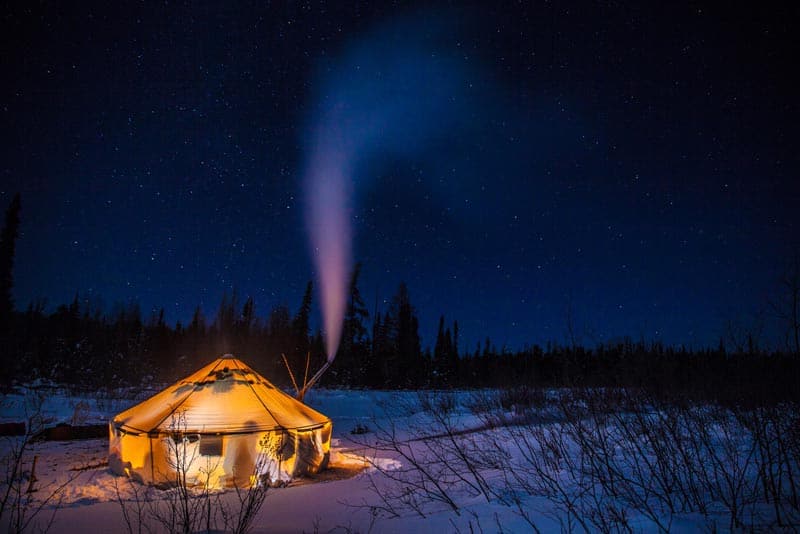 We trekked 100km from the CP Rail Line to the CN Railway up North for 10 days by snowshoe.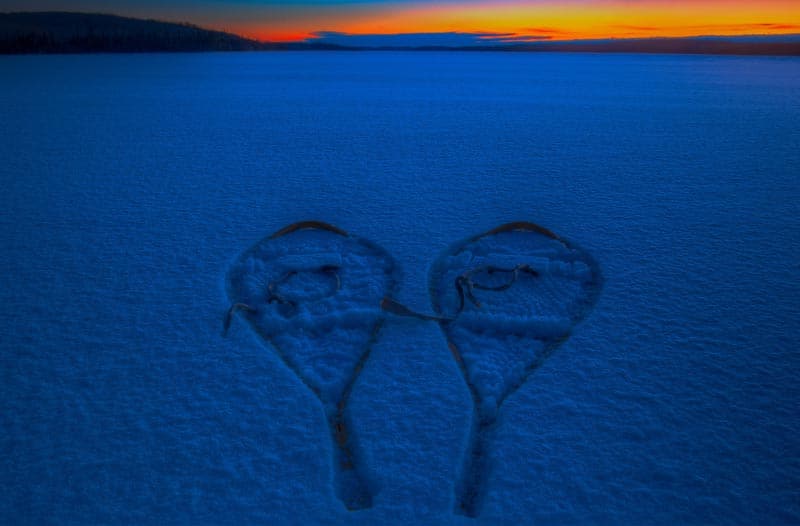 It was a grueling trip where we carried all our own gear and pulled it behind ourselves by sled. Through ice and snow, we braved the freezing temperatures of Northern Ontario, Canada.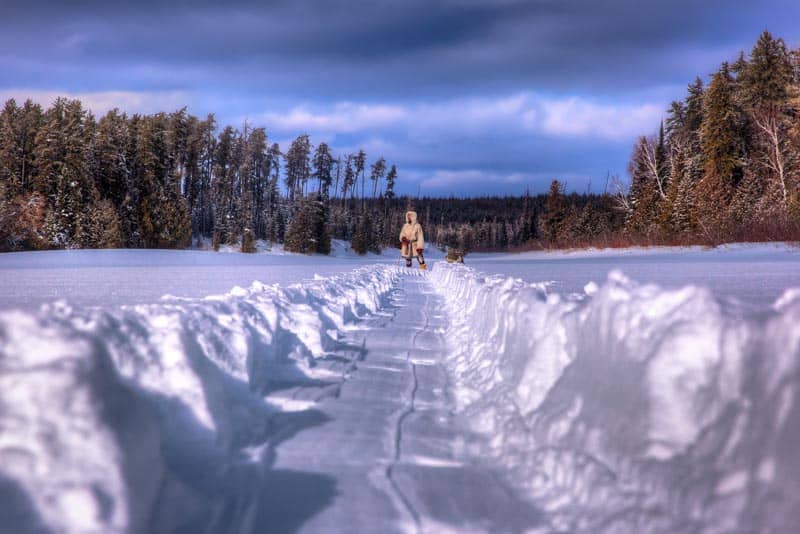 Luckily we had skilled guides who guided us safely over moving water, open frozen lakes and through the bush.
We had nothing to guide us but the Missinaibi Headwaters and the experience of our guides. Each day we set off for 8 hours of trekking through deep snow and ice.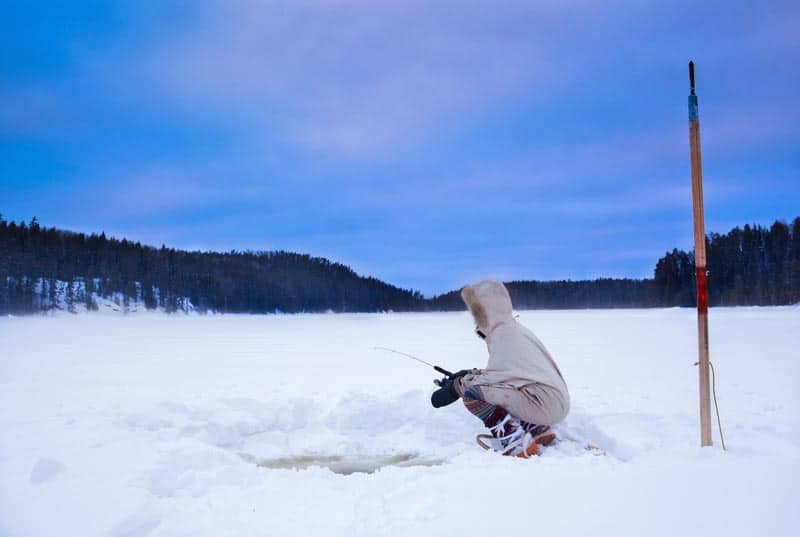 When we got to camp at night, we had three hours of set up where we chopped down spruce bows to sleep on, chipped through a meter of ice for water and stopped out a path around the camp.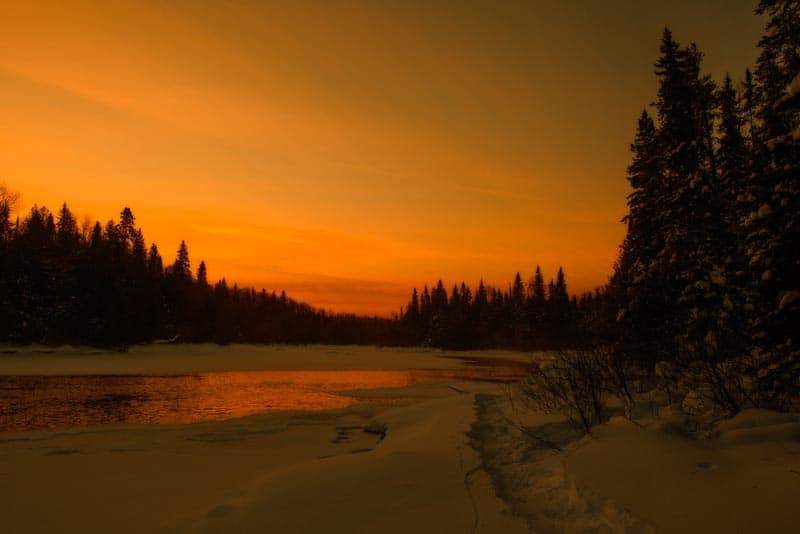 It was a challenging experience in one of the world's most unforgiving landscapes. Northern Ontario isn't the first place people think of when planning an expedition.
But take it from us, we've trekked in Nepal, Bhutan, Kyrgyzstan and several other well-know trekking routes. Ontario's North was the toughest.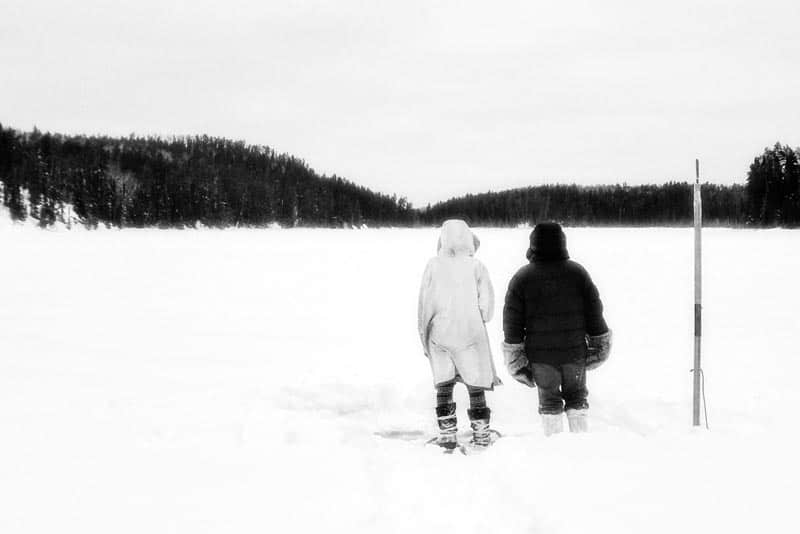 We dressed in Anoraks traditional clothing worn by First Nations and early trappers for the Hudson Bay. It was cold, but with proper layering we stayed safe and free from frost bit.
Our guides were strong and fearless. We couldn't have made it without them.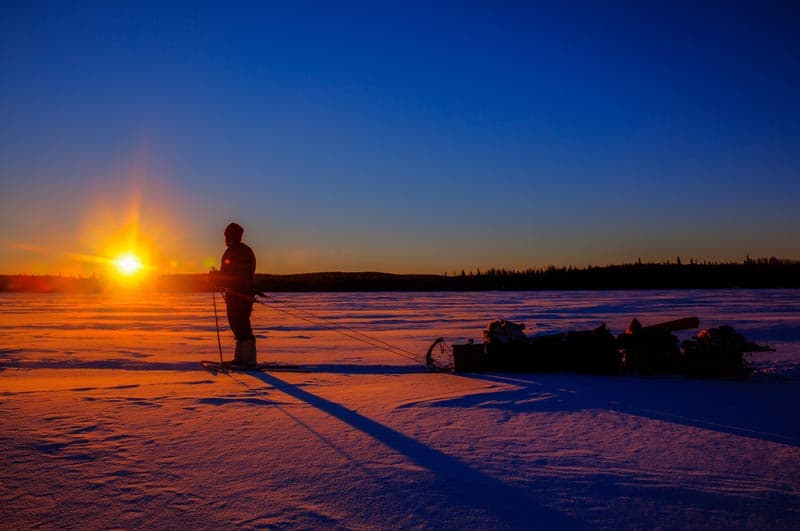 We had to get into camp before sunset so we could set up our prospectors tent, cook food and chop firewood.
Each day was a race to cover enough distance to make it to the train tracks in 10 days. Otherwise, we'd have to wait for another train for 3 more days to pass through this remote region of Ontario.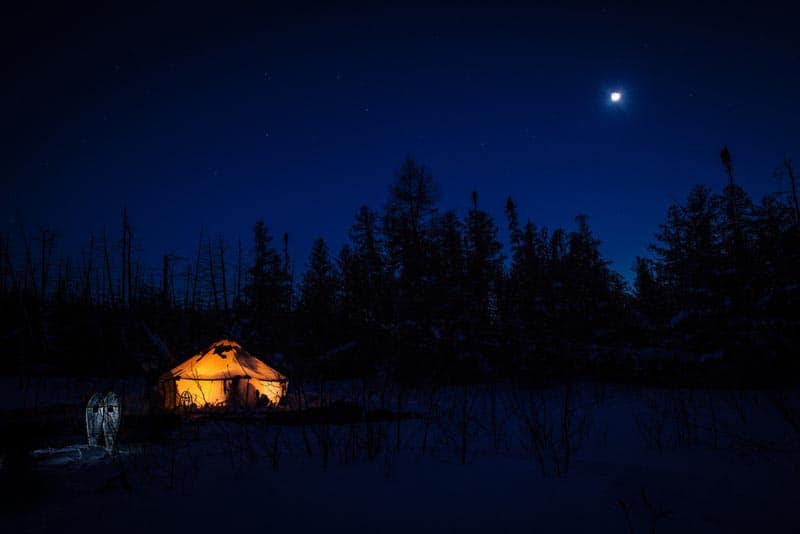 Our prospector's tent had a wood stove inside that our guides stoked all night long. It kept us warm and dry and there was plenty of room.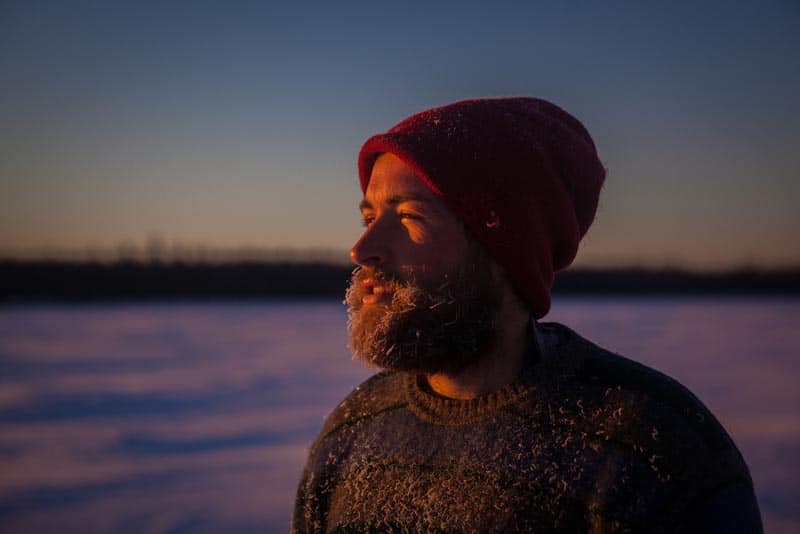 Many days, we couldn't believe the beauty in front of us.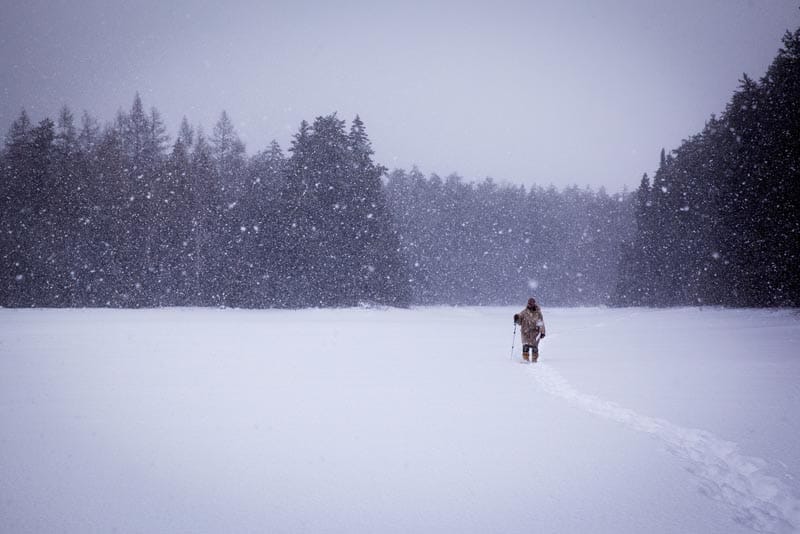 Some days were tougher than others. We faced snow storms and slush and suffered a lot.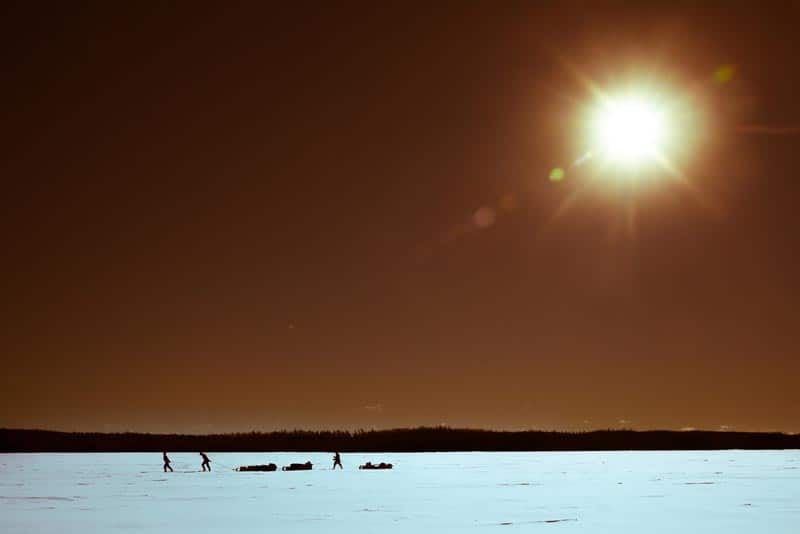 But it was worth it. When finishing our trek through Northern Ontario, we felt like we could take on the world.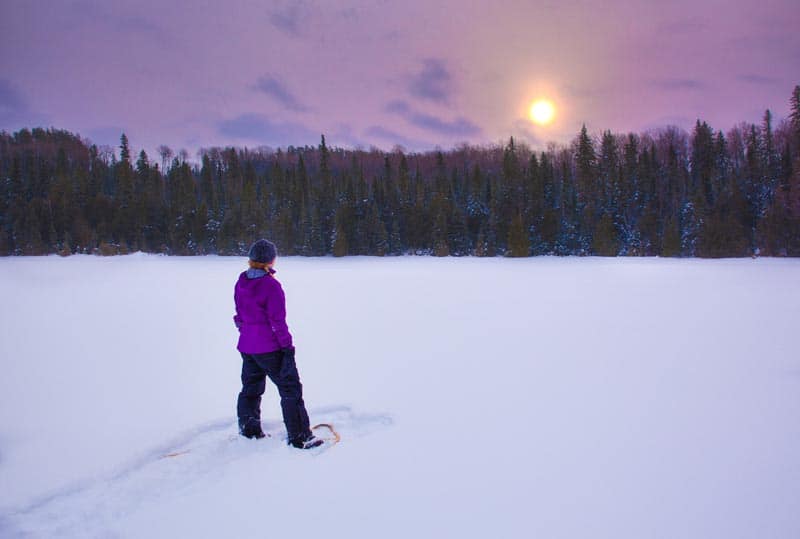 It showed us what we were made of and gave us time to reflect on our strengths and weaknesses.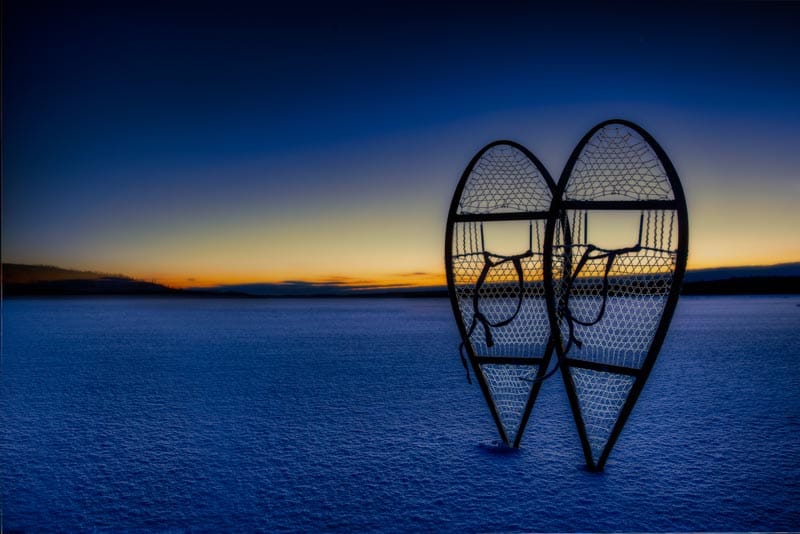 There is no way to travel through Northern Ontario winter without snowshoes. to try to walk through the snow with only boots, you fall through to your waist.
It gave us a new appreciation for the early settlers of Canada and what they had to endure to build our great nation.
Check out more great images of Northern Ontario in my Gallery
Expedition information can be found at Lure of the North
Read more of our time winter trekking with Lure of the North:
8 tips for Safe and Comfortable Winter Trekking