Dreaming of tropical islands? When I look at these photos, I can feel the ocean breeze and hear the sound of the waves crashing on the shore. So let us take you around the world to the most beautiful islands on earth.
We've had the privilege to visit many beautiful tropical islands so we've rounded up our favorite to inspire wanderlust in you!
When I think of our times on tropical locations, nothing but perfection springs to mind. All the complications of life completely melt away in the tropical heat as I dream of beautiful white-sand beaches.
The Best Tropical Islands
So let's take you away, far far away to some of the most stunning tropical islands on earth.
1. Exuma Cays – Bahamas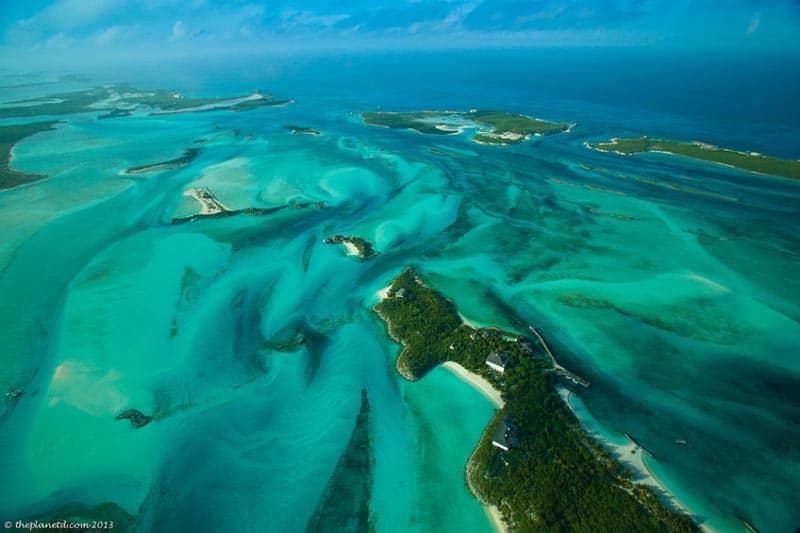 The Exumas of the Bahamas were probably the very first islands that took our breath away.
We had been to many before, but when looking out the windows of our twin otter plane, we were stunned by the beauty of these 365 atolls in the middle of the Caribbean Sea.
To me, this photograph captures that dreamy tropical island scene that we all want to escape to.
We stayed at the lovely family-run Embrace Resort on Staniel Cay. Run by locals, it is a fantastic experience in the heart of the Exuma's 360 islands. Explore more hotels in the Exumas at Booking.com
2. Maldives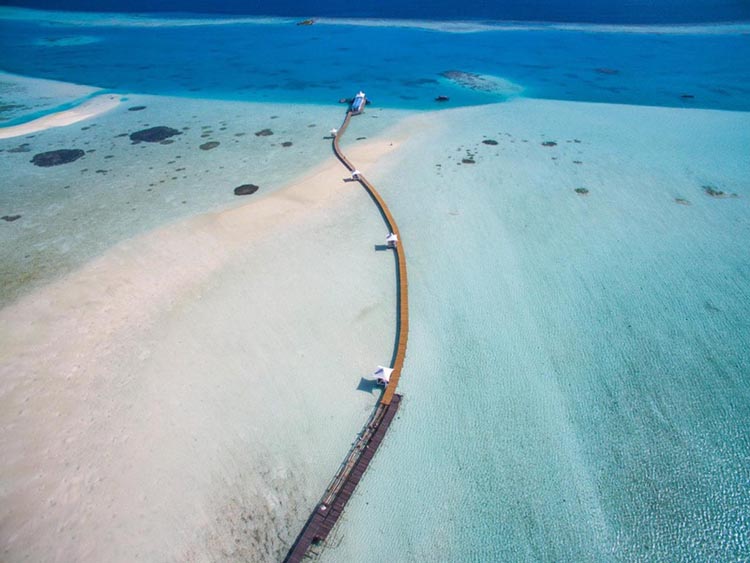 The famous over the water bungalows of the Maldives offer those quintessential images of what a luxury resort stay is all about.
When staying in the Maldives, you can't help but feel that you have found paradise.
Located in the middle of the Indian Ocean, the Maldives is the quintessential romantic holiday destination. Imagine swinging in a hammock under palm trees as you take in the ocean breeze.
There is excellent diving and coral reefs to explore in the Maldives. It's famous for its abundance of sea turtles and we can attest, we saw many during our snorkeling trip.
There is culture too! So get yourself to the islands of the Maldives.
We stayed at: the Cinnamon Donveli and loved our time at this exclusive resort of all over the water bungalows. We also stayed at the Cinnamon Hakkua Hura – It was more of a family resort, but still excellent with surfing, over the water bungalow, and great beaches.
3. Fiji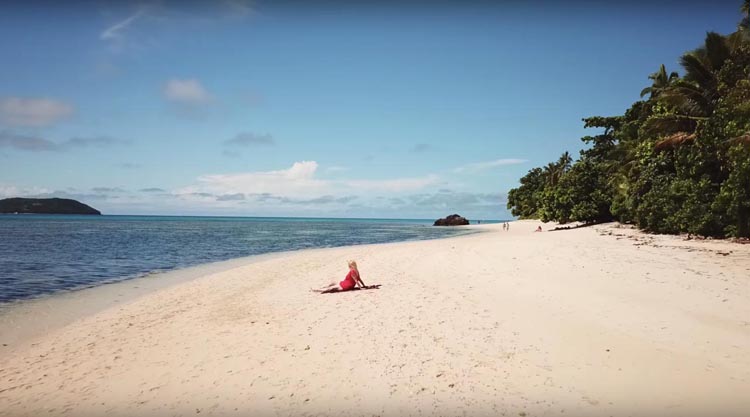 When thinking of the island Fiji, you can't help but picture absolute paradise. It is one of those places that doesn't disappoint.
It has yet to reach the levels of development in the Caribbean and you can still find a quiet, secluded beach in this mother of all tropical islands.
There are 330 islands in Fiji situated in the middle of the South Pacific.
A boat trip from the main island of Vitu Levu, a stay at a private luxury resort or a stop on a cruise will give you the chance to witness these incredible beaches.
Recommended Hotels – The Fiji Outrigger was very popular for families but we really enjoyed the Luxurious Pearl Fiji. I was easy to book day trips to everywhere on the main island here.
4. Southern Thailand Beaches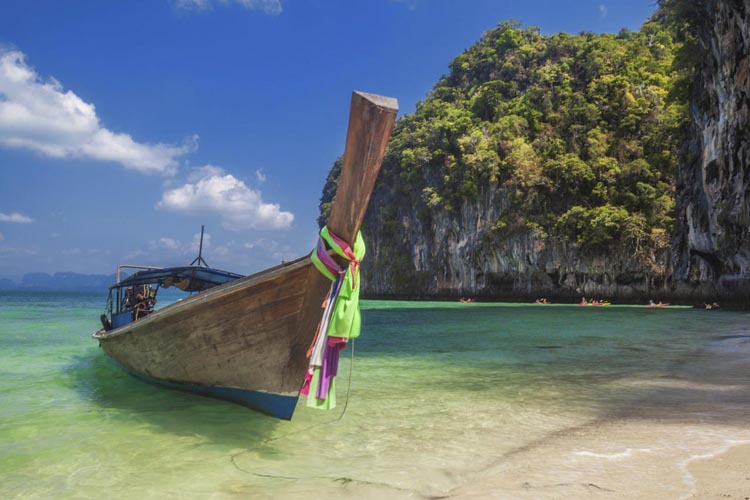 Thailand has some of the most beautiful islands and beaches in the world. I could do an entire best beaches article or photo story from its offshore getaways alone!
Koh Lipe is one of our favorites, but Koh Phi Phi, Koh Lanta, Koh Samui and Koh Tao are all beautiful.
And let's not forget the many undeveloped islands of Thailand. If you book a kayaking tour with John Gray, you can camp on a secluded beach.
Located right on the Malaysian border, the trip out to Koh Lipe is worth it. Longtail boats line every beach in Southern Thailand making for the picture-perfect setting for anyone traveling to the tropics.
Search for hotels in Krabi Province Thailand on TripAdvisor
5. Bali, Indonesia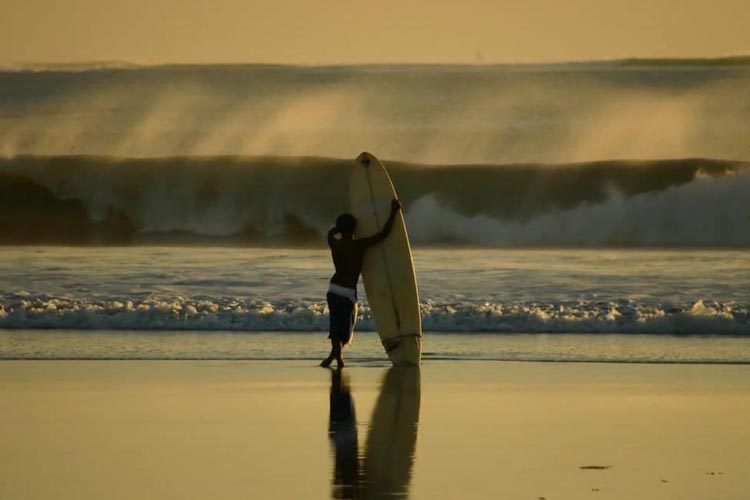 Bali is really the island of dreams.
Located in Indonesia, it offers the tourist an island experience with deep cultural roots. Temples line the coastline like the one above.
Tana Lot is one of its most sacred temples and you can't help but feel peaceful when visiting it or any of the great monuments on the island of Bali.
6. Grand Cayman Island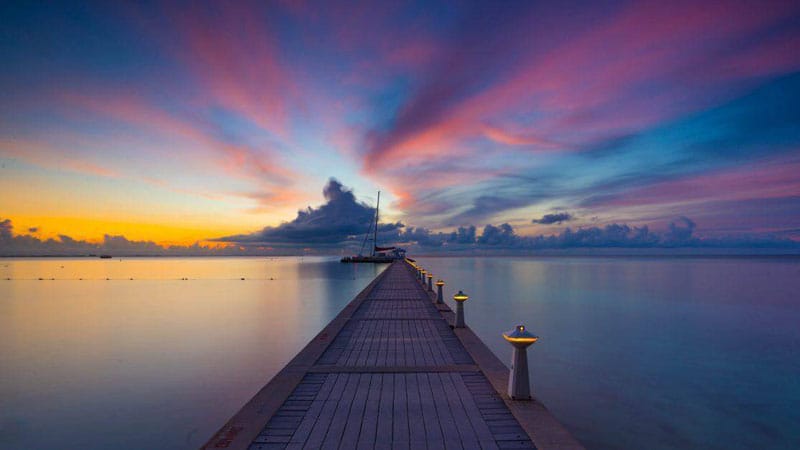 The turquoise waters of Grand Cayman Island are heavenly.
The place to stay is on 7-mile beach where resorts line the soft sand.
Grand Cayman is known for its exceptional diving and clear blue waters, but there are a lot of things to do on the island.
We stayed at the Grand Cayman Ritz Carlton and it was amazing. If you want a luxury vacation book a stay here. Check for more hotels on Grand Cayman at Booking.com
7. Jamaica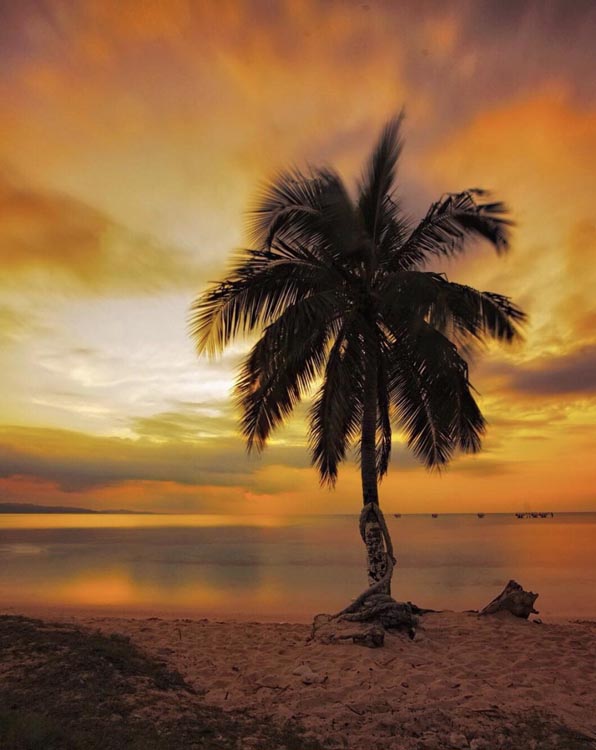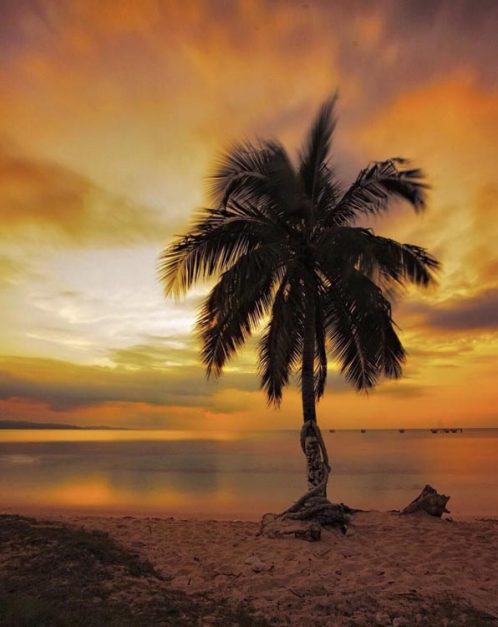 Jamaica is one of our favorite islands located in the West Indies is the ultimate vacation destination for the package tours.
But head out from behind the gates of your resort and you will discover a country filled with rich culture, fun activities and friendly and inviting people. And yes, the beaches are absolutely beautiful.
Jamaica is such a huge Caribbean Island, that we've been four times and still have a lot more to see!
We have stayed at several different accommodations around Jamaica and have never been disappointed. Browse TripAdvisor for reviews and bookings that suit your needs.
8. Galapagos Islands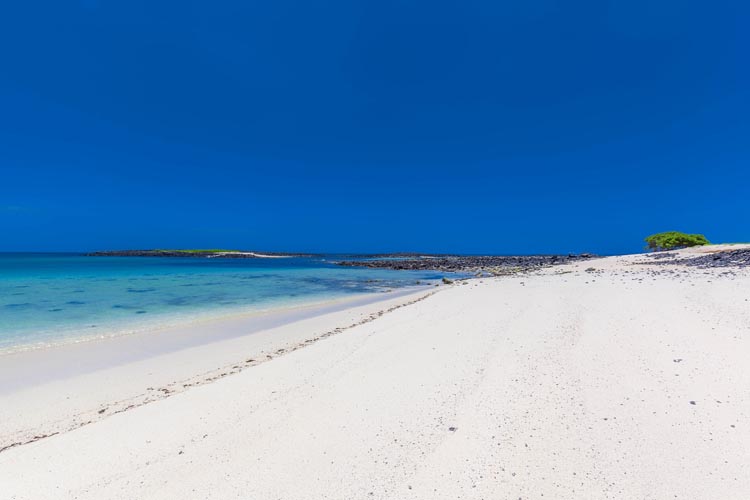 Even though most people go to the Galapagos Islands to see wildlife and take boat tours, they are indeed a tropical destination. Located on the Equator, you can expect hot weather year-round.
Some of the best beaches we've ever been to are on the Galapagos and you can stay on islands there and have a proper beach vacation.
So, it may not be your typical island vacation, but The Galapagos totally deserves to be in our list of best tropical vacation destinations.
9. Bermuda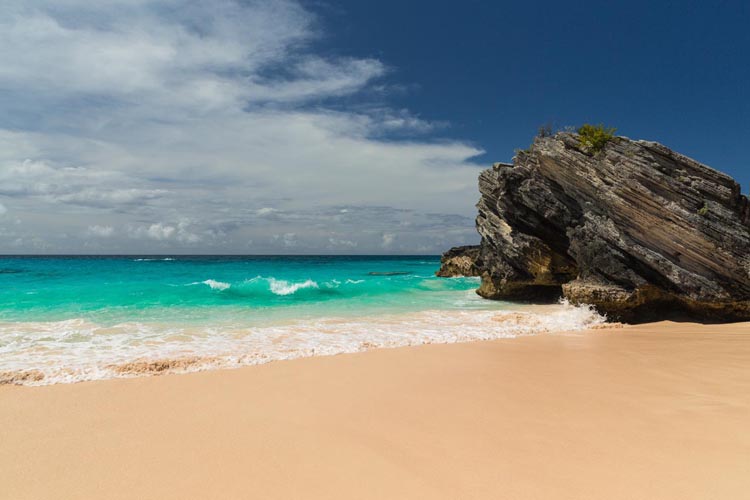 Before going to Bermuda, all I knew was the old tales I hear about the Bermuda Triangle as a kid.
But those days are long gone and Bermuda is a beautiful island full of Colonial heritage buildings and fantastic beaches.
It has a shorter season than the Caribbean Islands, but there is plenty to do, so hop on a motorbike and check out the UNESCO World Heritage Sites, pink beaches, dive sites and lovely towns.
The beaches of Bermuda are beautiful. Don't miss the Pink Sand Beach at Horseshoe bay leading out to crystal clear turqoise waters.
Where to stay Fairmont Southhampton – A Great Location and a fantastic historic hotel.
10. Zanzibar – Tanzania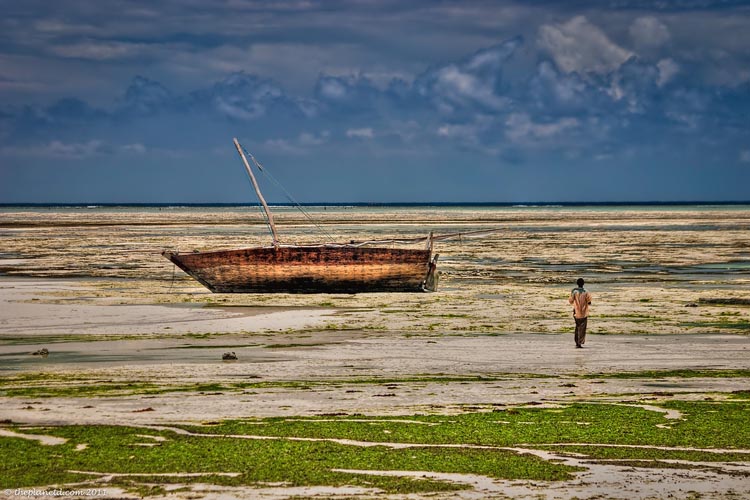 The island of Zanzibar is located off the coast of Tanzania. Known as the spice island, Zanzibar has some of the most spectacular beaches in the world.
Its turquoise waters are like nothing I've ever seen and when the tide goes out, there isn't a more beautiful coastline on earth.
We loved chilling in Zanzibar after climbing Mount Kilimanjaro.
11. Florida Keys – United States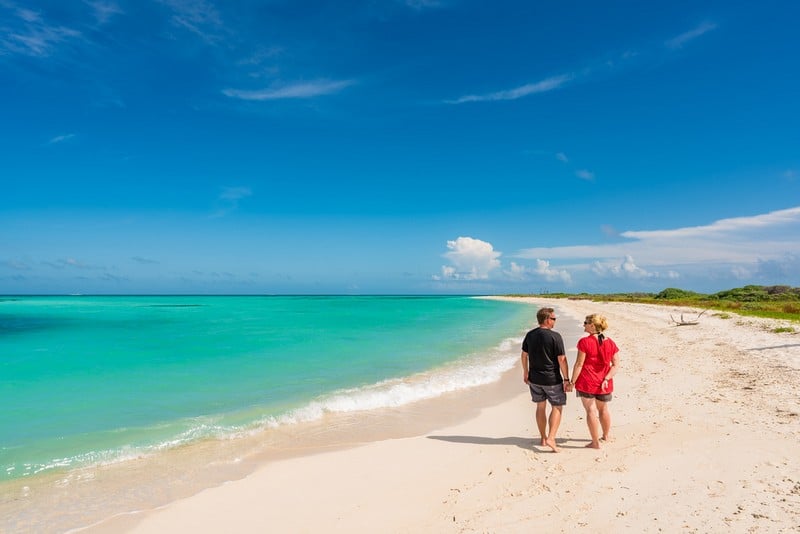 Hanging out in Key West feels more like the Caribbean than being in the United States.
It's a great road trip to drive to the Florida Keys and getting to Key West feels like you've made it to the end of the world.
Chill out at one of the many bars on the strip, take in a festival or visit the Southernmost Point in the continent US.
But make sure you take a boat trip to Dry Tortugas National Park. It is located 70 miles of the coast of Key West housing pristine fort, great beaches, and excellent snorkeling.
Where to Stay: Crowne Plaza La Concha Key West – Located right in the heart of town.
12. Maui – Hawaii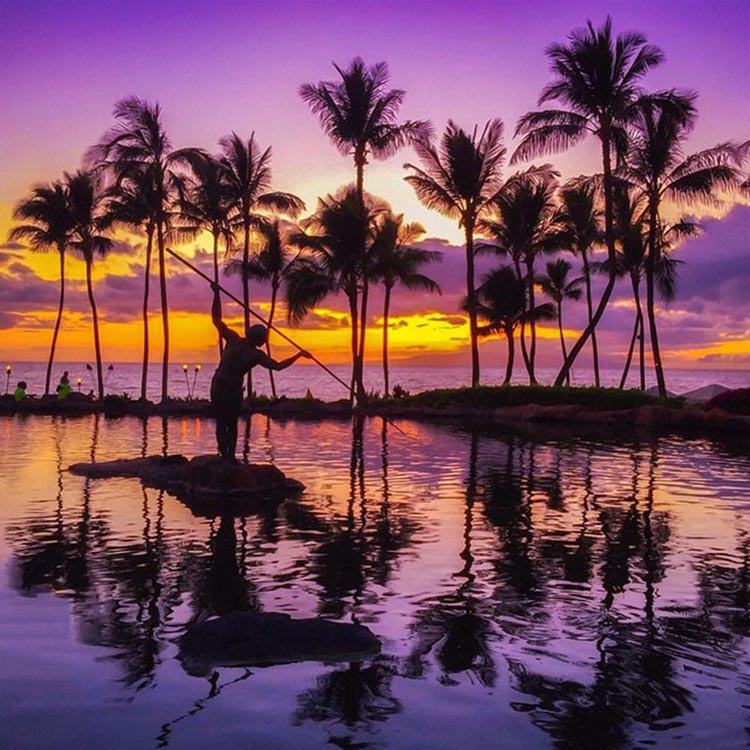 Maui is one of the most beautiful islands in the world and has that fantastic laid back vibe of the tropics. Sure multi-millionaires inhabit the island, but it still feels like a small town community.
We have gone back to Maui a couple of times and each trip we find something amazing to do. Be it learning to surf, stand up paddleboard, driving the Hana Highway or learning to make Poke, when it comes to visiting Maui, you will never want to leave!
Where to stay in Maui: We stayed at all of these hotels and each one had a very different and unique experience. We can confidently recommend each one.
13. Oahu – USA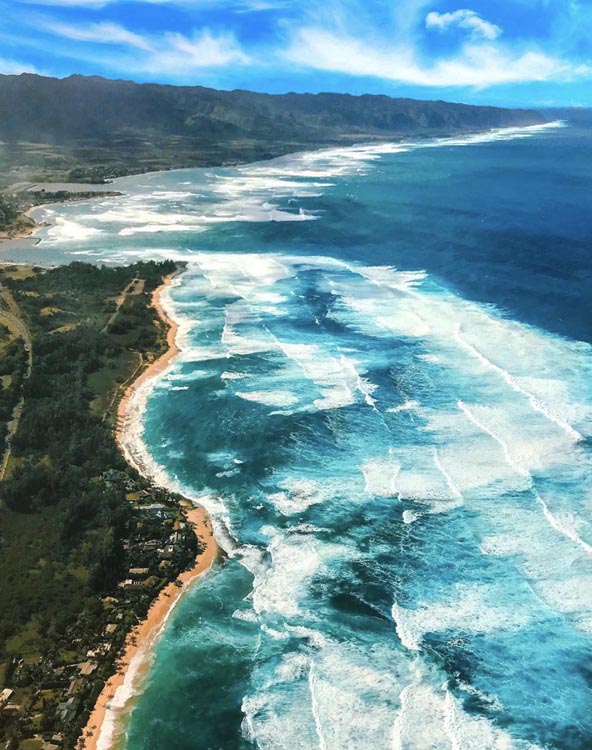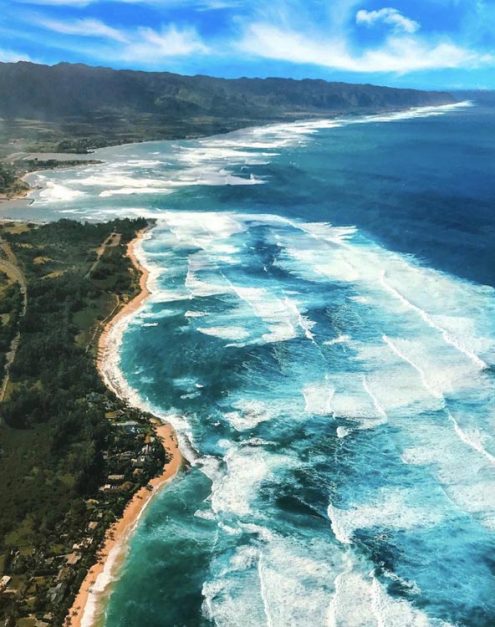 We had the opportunity to take a helicopter flight over Oahu to really take in the beauty of its beaches.
Seeing the break on the North Shore was scary from the sky! I can't imagine surfing those waves.
This island has so much history and beauty. It's an excellent choice when planning a trip to Hawaii.
You really can't go wrong when you visit any of the Hawaiian Islands.
14. Fraser Island – Australia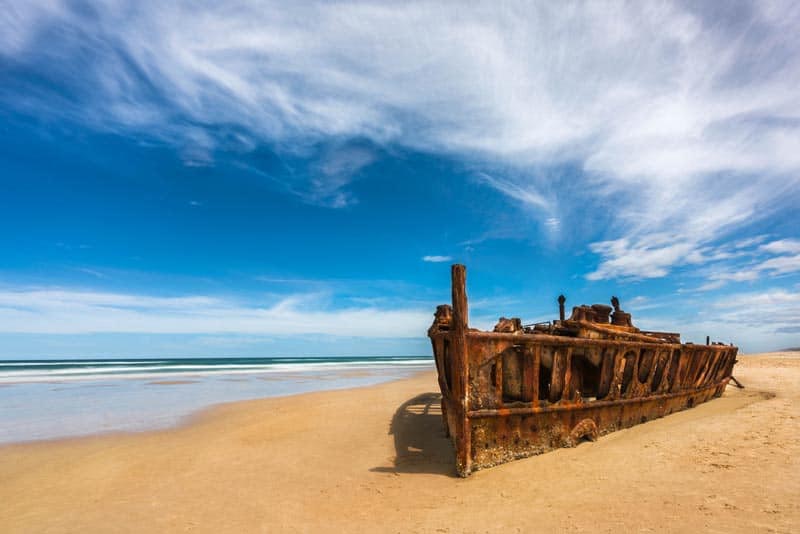 Fraser Island in Australia isn't on another list of tropical islands that I've seen, but it should be. The beaches are gorgeous!
It's a grand adventure to four-wheel it down the 75-mile beach, but it is also a great tropical vacation.
Resorts have swimming pools, you can swim inland on freshwater beaches with pure white sand, there are champagne pools to relax in and there are plenty of spots to unwind.
15. Kangaroo Island Australia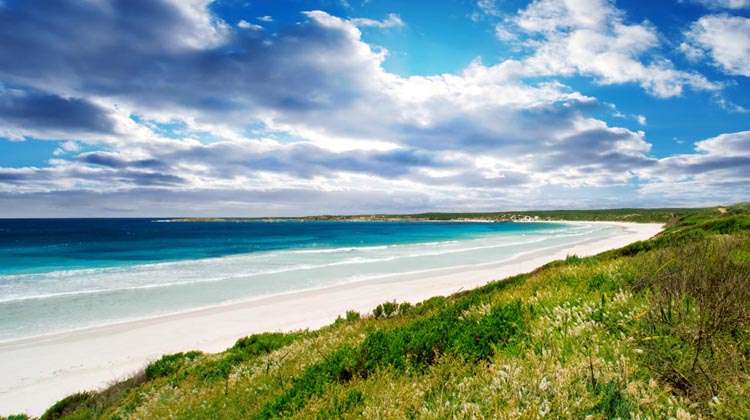 Who knew Australia has so many islands?
Kangaroo Island houses what was voted Australia's most beautiful beach. Vivonne Beach was voted best beach in Australia because it is pristine, it has crystal clear water and you won't find any crowds!
So our travel guide of beaches around the world would not be complete without including it!
Kangaroo Island is not only beautiful, but there are also so many things to see and do.
Especially for wildlife lovers. Kangaroos, Koalas, Seals and don't forget about a place so remarkable, it is actually called, the Remarkables!
Where to Stay on Kangaroo Island – We stayed at Seascape Lodge, for more Kangaroo Island Accommodations explore TripAdvisor
16. Cay Caulker – Belize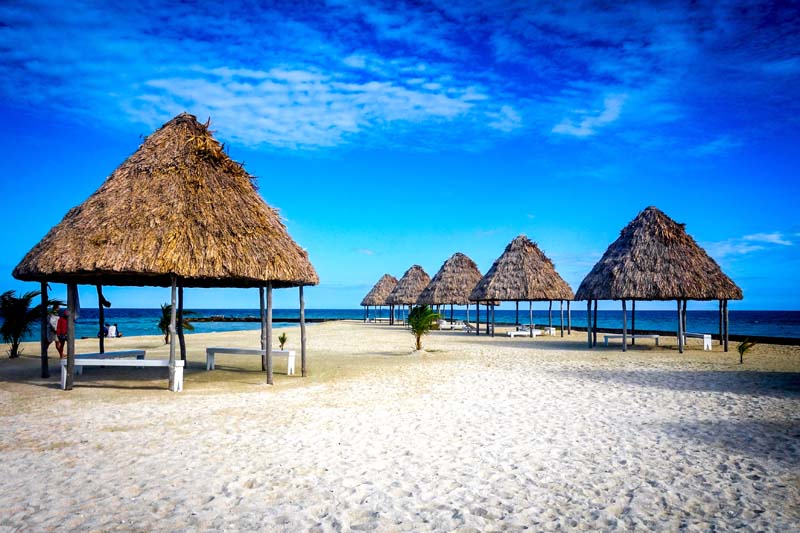 Cay Caulker of Belize is a little slice of paradise.
No motorized vehicles are allowed on the island and it's a fantastic place to chill out and relax.
The coral reef off the coast is an amazing place for scuba diving and snorkelling and you must take a trip 0ut to Shark Ray Alley to swim with the nurse sharks.
We found a great place to stay called Deb and Dave's Last Resort. It is run by a fantastic couple with fantastic names!
17. Seychelles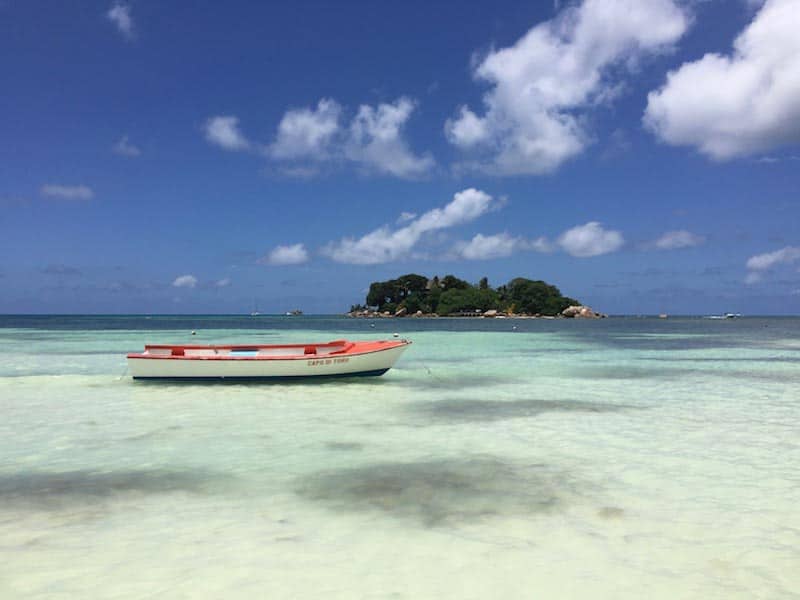 Located off the east coast of Africa, Seychelles is a dream destination for many people.
The three main islands of Mahé, Praslin and La Digue can be easily explored by the Inter-Island Ferry Services.
Explore crystal clear waters, sandy secluded beaches, and gorgeous waterfalls. Seychelles is a must-visit for island lovers.
18. Whitsundays – Australia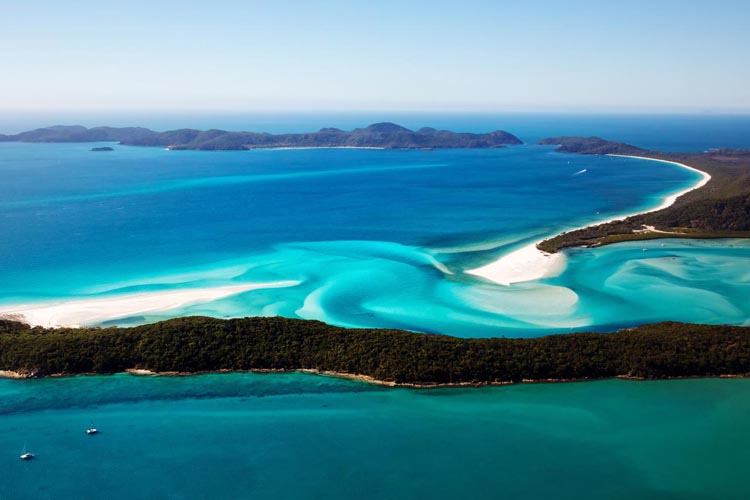 The Whitsundays are a group of 75 islands off the coast of Queensland that are famous for the white sandbars creating gorgeous formations under crystal clear water.
Beautiful white sandy beaches, swirl effortlessly with the turquoise water. Oh, did we mention it is located in the heart of the Great Barrier Reef? The best way to explore the coral reefs fully is to book a liveaboard cruise to spend time in the islands.
The largest and most famous of all the islands, Whitehaven Beach is a good choice to stay.
For a luxury vacation in Australia, this is the place to be.
19. Dominican Republic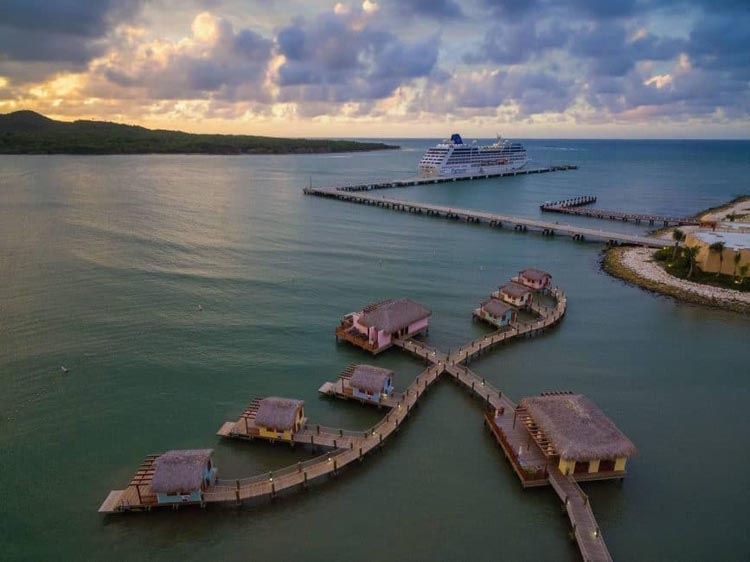 Dave and I honeymooned in the Dominican Republic so it has a very special place in our hearts.
The Dominican is a part of the second largest island in the Caribbean and it is one of the most popular destinations in the area.
But this one from Puerto Plata captures our view of what a tropical vacation should be about.
Beautiful skies, over the water bungalows and a cruise ship off in the distance.
20. Tahiti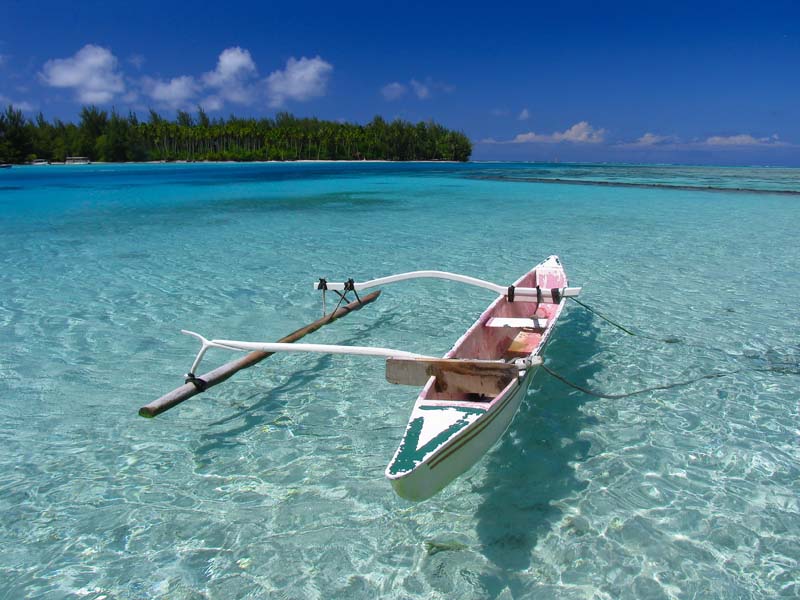 It is the dream destination for honeymooners and the original over the water bungalow destination.
Immerse in French Polynesia and pure luxury in Tahiti. It is one of the most sought after honeymoon destinations on earth and with good reason. Tahiti has really figured out how to turn tropical island vacations into luxury island vacations.
Book a stay on a private island resort and spend a week doing nothing but relaxing with the one you love.
21. Santorini – Greece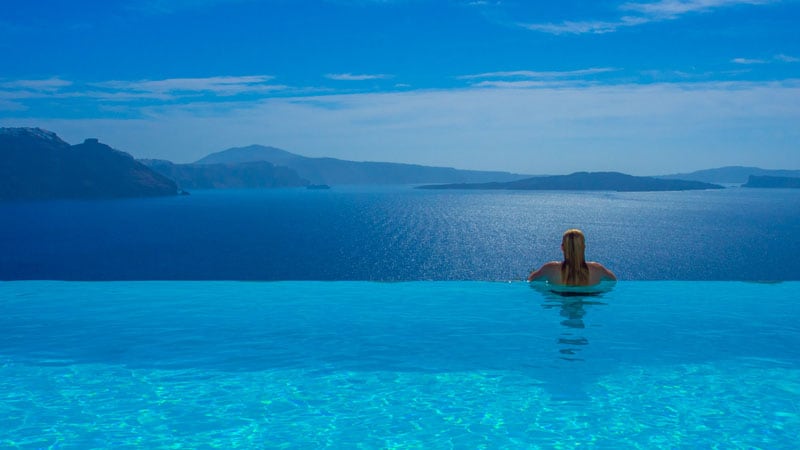 I was debating whether or not to put Santorini in this post or not. Is it considered tropical? Well, when we visited it was hot hot hot and definitely felt tropical.
It is more of a Mediterranean climate but for the most part, it is mild year-round. It is also one of the most beautiful islands we've ever visited. Most people think of Santorini's blue domes, but there are plenty of beaches to hang out including the Black Beach, Red Beach, and Amoudi Bay.
22. Curacao – Netherlands Territory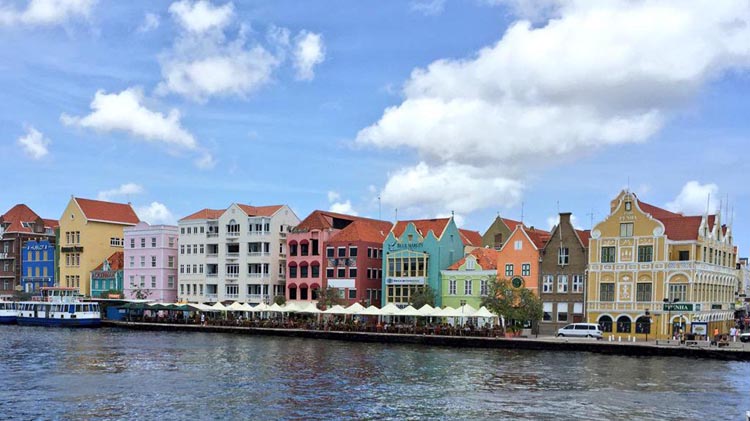 Dave and I haven't visited every island in the Caribbean, but we have seen quite a few and they are all so beautiful.
Curacao stands out not only because of its beautiful beaches, but it's colorful colonial buildings of Willemstad.
Part of the ABC islands – Aruba, Bonaire and Curacao of the Lesser Antilles that are part of the Netherlands. It feels like a little slice of Europe in the middle of the Caribbean.
Being just outside the hurricane area, Curacao is a good option to visit year-round.
Many tropical islands have the most unique beaches in the world, and we rounded up the best that we have been to on all 7 continents!
23. Aruba – Caribbean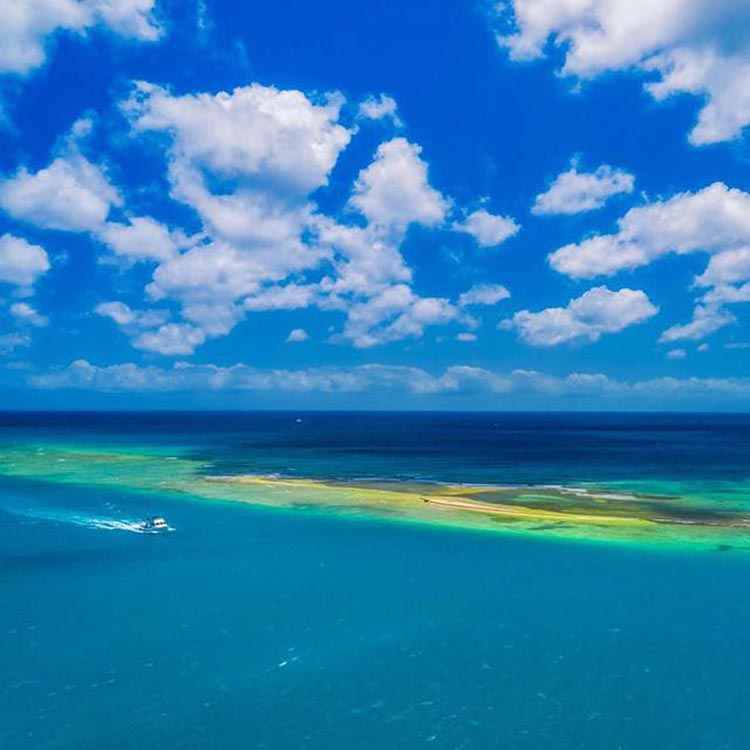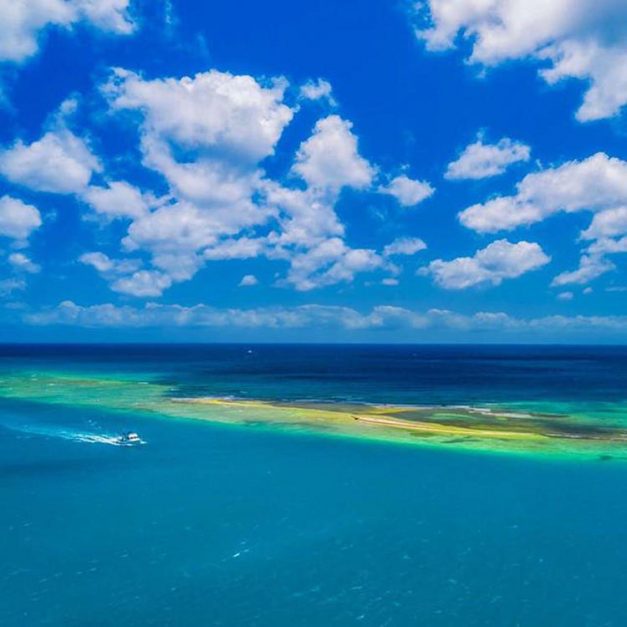 Known to have the least amount of rainfall in the Caribbean Islands, Aruba is a great year-round destination. The trade winds keep it temperate with a balmy average temperature of 82 degrees.
It's another island located outside the hurricane belt making for a great choice in the stormy months of June to November
What is the best tropical island for couples?
We loved our romantic getaway to the Cayman Islands. It is pure luxury with clear waters, long sandy beaches, and five-star hotels. Check it out here.
What is the most unique tropical Island?
Bermuda is filled with mystique, but it's the pink sand beaches that make it unique. Read about it here.
What is the most beautiful tropical island to visit?
For us, the Maldives took our breath away, it was the picture-perfect scene. But the Exuma Cays in the Bahamas were a close second.
Enjoy all of these Tropical Island Pictures? Pin this post to Pinterest for Future Reference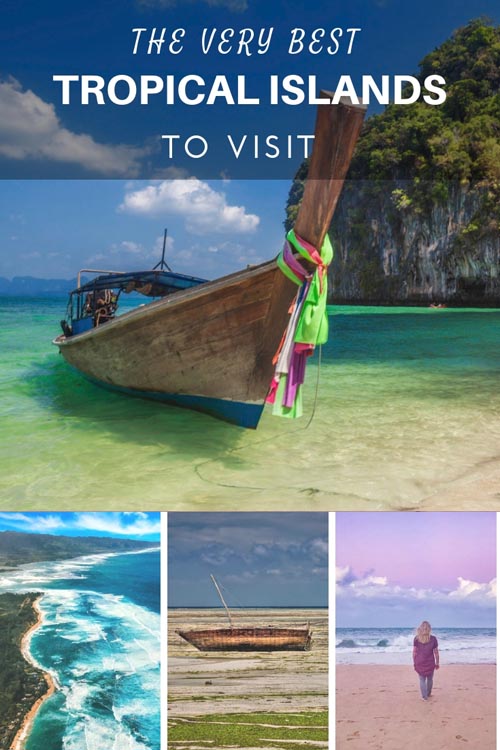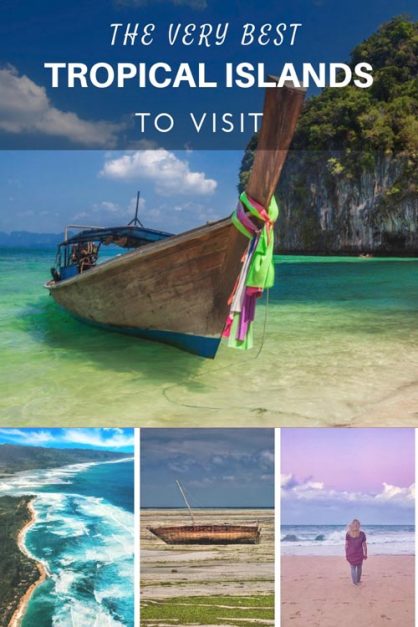 And there you have it, our choices for the best tropical islands to visit in the world. Do you have a favorite? What did we miss?
Read Next:
The 8 Most romantic Cities on Earth
Most Beautiful Cities in Europe