Before we stepped out of our old comfortable lives in the UK to travel the world we were about as unadventurous as it got. During an average week, the farthest we would walk would be to the local shop.
We'd never climbed a mountain in our lives and never had any inclination to. The closest thing we did to thrill seeking was to go to a theme park and exciting was a Friday night bottle of wine and a takeaway.
Added to that the furthest we had travelled together was a package holiday to Egypt. It's been 9 months now since we jumped on a one-way flight and now we can't go a couple of weeks without getting itchy feet about our next adventure thrill.
How Travel Has Turned Us into Adventurers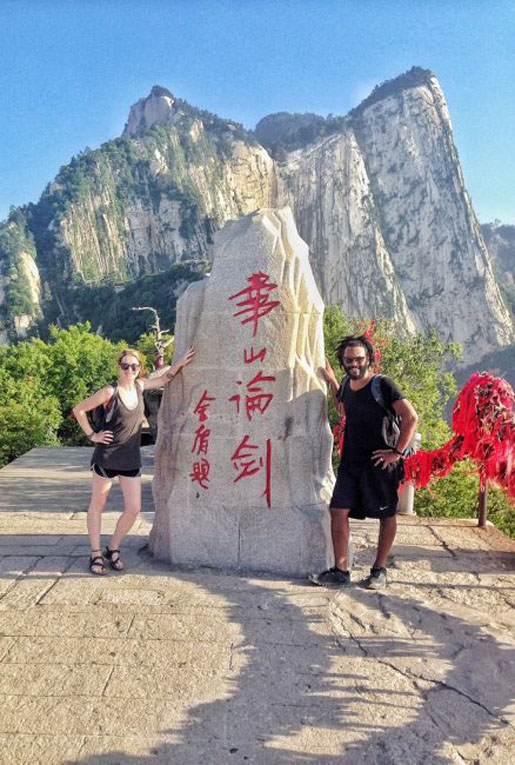 Currently exploring South East Asia and having backpacked our way around South America, China and Japan we've sure been exposed to plenty of opportunities for new experiences. Before our first hike in Peru to the incredible Machu Picchu we remember being so apprehensive about the potential risks and quite frankly uninspired about the level of exertion involved.
It seems crazy looking back now, we feel like different people. These days we thrive on seeking out our next escapade and only give fleeting thoughts to any risks involved.
Read: What Kind of Traveller are you?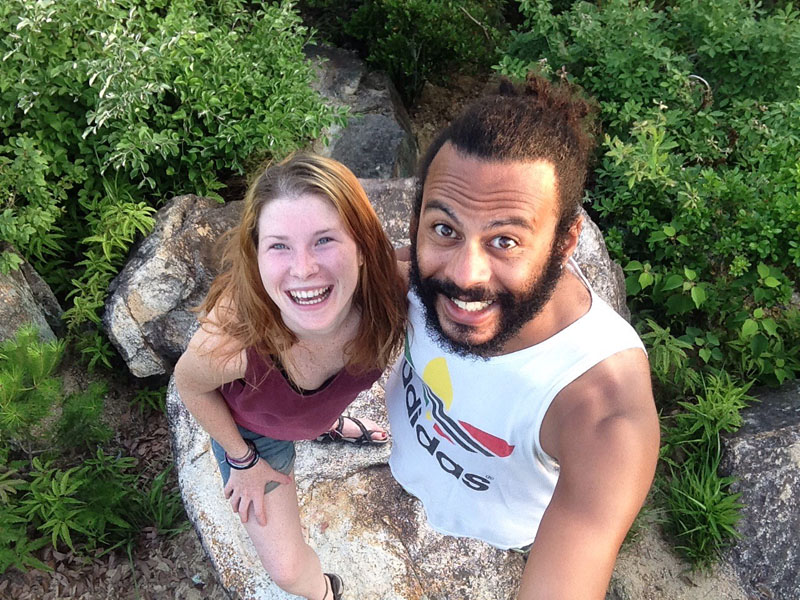 Sandboarding
After the excitement of hauling ourselves over the beautiful carved and mountainous paths in our first hike we couldn't wait for our next exhilarating challenge. So when the opportunity to try out sandboarding in Chile's Atacama Desert presented itself we jumped at it.
Fuelled with our new found adventure seeking mentality we weren't phased at never having attempted it before. The adrenaline rushing through our veins as we hurtled down the 100-metre-high dunes of Death Valley was like nothing we had felt before.
Thighs burning and rasping for breath we dragged ourselves back up the top again and again, unable to get enough of the feeling amidst the spectacular landscape.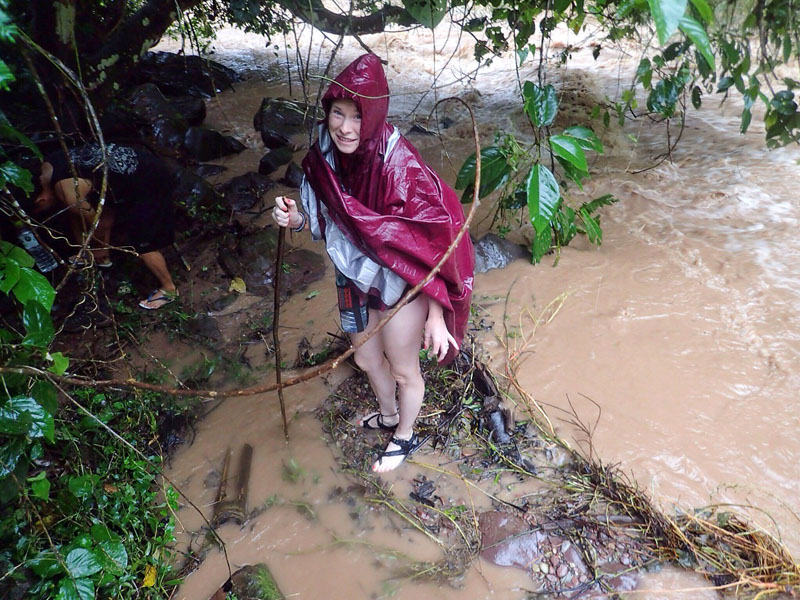 Since then we have hiked through the extremes of the Colombian jungle to the ancient ruins of the Lost City and loved every second of it. We took to the Caribbean Sea for our first surf lesson and our first scuba dive amongst the other-worldly bright coral reefs and beautifully unusual fish.
The World's Most Dangerous Hike
We heard about a trek up Hua mountain in China that was nicknamed "the world's most dangerous hike" and made it a priority on our to-do list whilst in the country. Navigating the narrow paths carved into the mountain ridges and shuffling along wooden planks bolted to sheer rock faces was nothing but knee tremblingly terrifying at times, but we would recommend it to anyone with a penchant for adventure.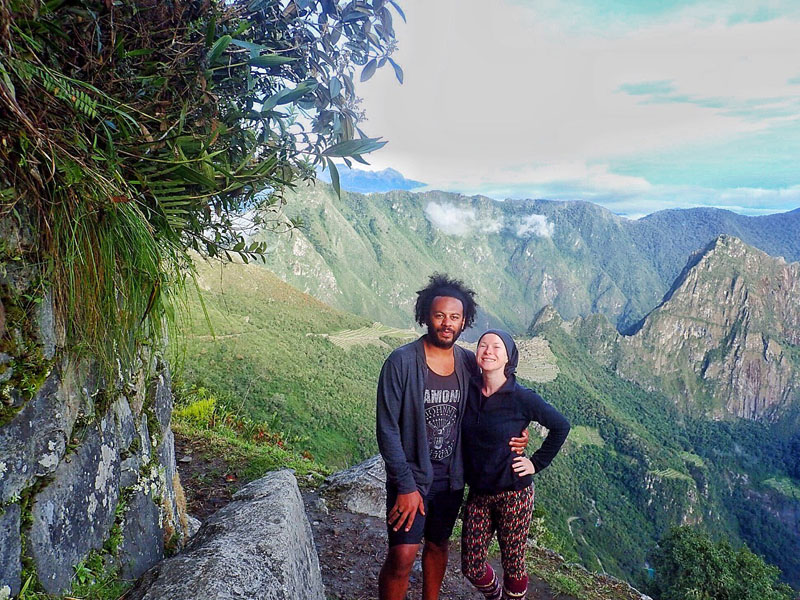 Camping in the Jungle
Camping in the Laotian jungle during rainy season and having to cross a waist deep fast flowing river on foot is probably the most extreme adventure we've had to date. Even though there were tears at the time from fear and exhaustion, looking back we wouldn't have had it any other way.
Now we've started we simply can't get enough. But what is it? Why did it take travelling to other countries to ignite our passion for adventure?
After all there is no shortage of stunning hikes and extreme sport hotspots all over the UK. Amazing places we see featured by other travel bloggers on our social media news feeds that we only lived a few hours away from for years but never ventured to.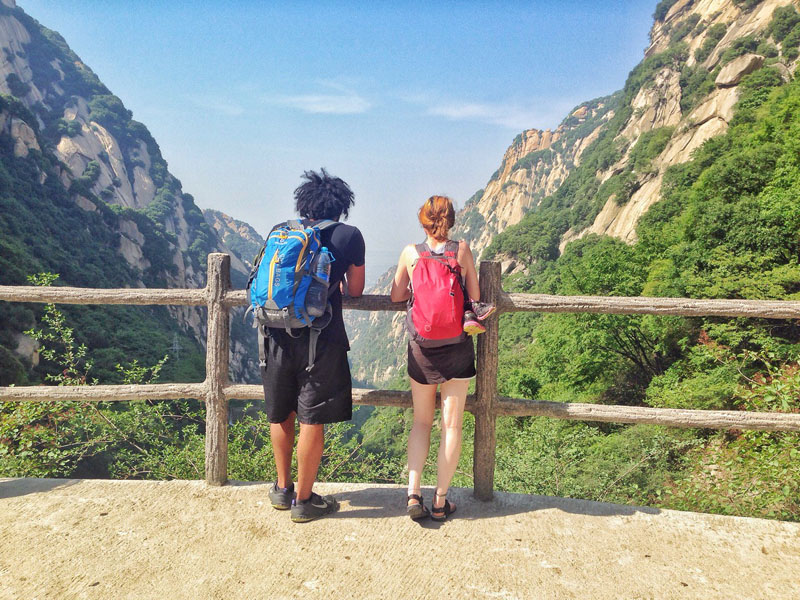 New Opportunities
We guess it's a lot to do with subconsciously taking your surroundings for granted, the underlying belief that because things are on your doorstep you can try them out anytime. You become blinkered. Therefore, when you are thrust into a new environment the new opportunities stand out more and there is a certain exhilaration that accompanies that unknown.
Then there's the fact that the majority of our friends and family back home are very similar to how we were and so it wasn't until we travelled that we met people who recommended these extreme adventures first hand. You see the sparkle in their eyes and the animated expressions as they describe to you this incredible exploit they've just been on and you can't help but want to experience the same.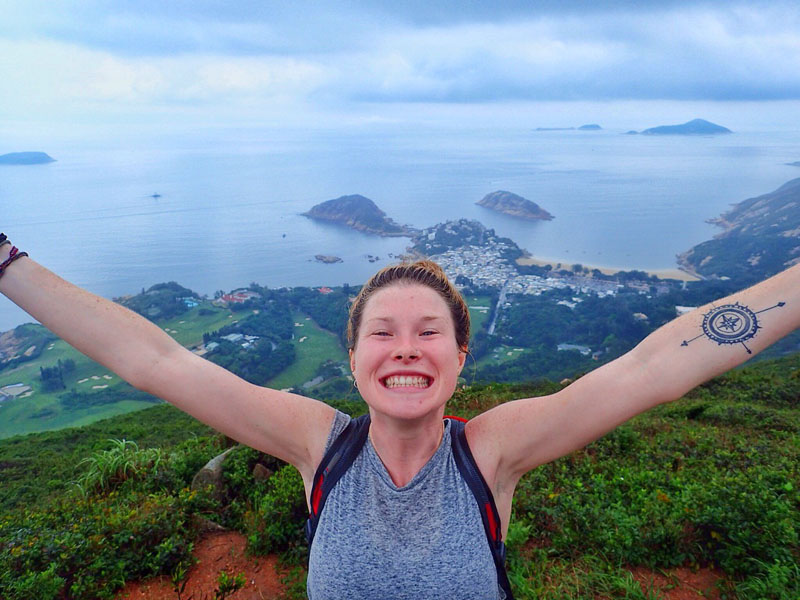 At home we were so focused on our immediate surroundings, building our home and our professional lives, the comfortable and familiar things that we knew. When that takes up 90% of your time you have little room for much else.
Previous personal growth experiences would be presenting a board report in front of an executive committee or aspiring to reach the next management level. These were the types of things we used our energy in striving for.
But when you take that away, even for a short space of time you have space to consider alternative sides to yourself.
[responsive-video identifier="qBohb5zLq7k"]
Travelling has forced us to push our boundaries and test everything that we knew about ourselves. Now every day we are exposed to new possibilities and getting our kicks from much more physical experiences is making us feel more alive than we ever thought possible.
Our bucket list is now overflowing with all manner of adventures all across the globe and we can't imagine returning to that not being a major focus in our lives. The world is huge and our first experience of travelling has only solidified the fact that we want to see as much of it as possible.
Adventure Travel
Our first taste of travelling definitely took us by surprise in dealing us this massive passion for adventure travel. So if you've been dreaming of a trip hiking through the spectacular landscapes of Patagonia in Argentina or fancy testing your stamina hurtling down death road by mountain bike in Bolivia, bite the bullet and do it.
Sure you might feel hesitant about your first big trip and there is a slim chance you might hate it but there's a bigger chance, like with us, that it might also just turn out to be the best thing you ever do.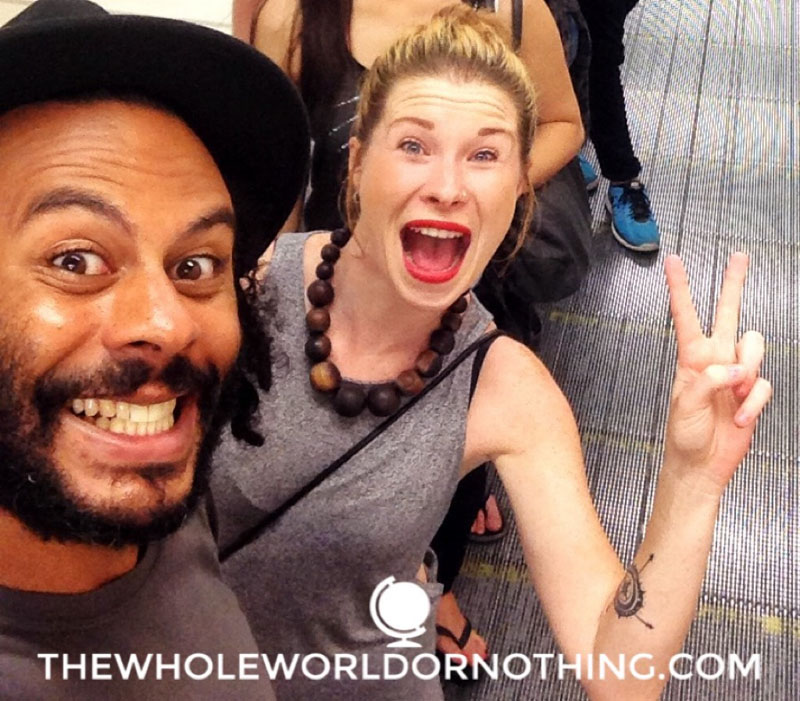 James & Sarah, aka TheWholeWorldOrNothing.com, are full time budget backpackers & part time thrill seekers. They love seeking out delicious street food, taking on exciting adventure hikes & drinking a nice cold beer while watching a sunset. It all started with a drunken conversation about wanting more from life & a desire to travel the world. Now they are living their dream & hope to inspire you to put your fears aside & go follow yours. Follow them on Facebook, Twitter, Instagram & Pinterest to keep up with their journey & awesome travel tips. What are you waiting for?
Read More
8 Things That Can Make or Break Your Hiking Adventure
8 Lessons Learned as Slow Travel Nomads
Sierra Negra, Galapagos Up Close with an Active Volcano
You Might Also Enjoy