Vietnam has some amazing sites to see. From beautiful natural wonders to fantastic shopping, mountain adventures, and chilling beach life, Vietnam has something to offer for everyone.
Here are our favorite not to miss things to do in Vietnam in the order we did them.
We started
We started from the border of Cambodia and made our way to Ho Chi Minh City. A city etched in my brain from all of the war films that I watched as a kid.
We spent 30 days in Vietnam and it was barely enough time to see everything that this diverse nation has to offer.
The list of things to do in Vietnam is endless and you could go back again and again. But this guide will help you plan the must-see attractions and top places to visit in Vietnam.
Not to Miss things to do in Vietnam
1. Ho Chi Minh City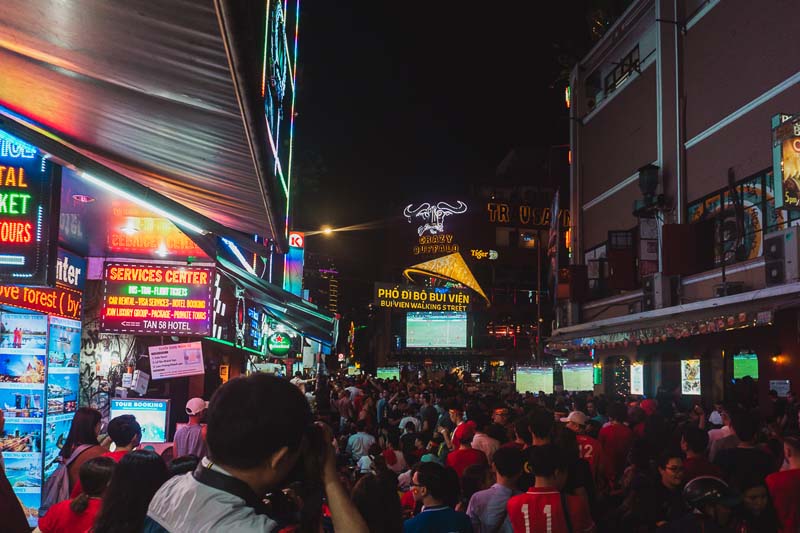 The city is a bustle with markets, food stalls, and nightclubs.
Where shopping is the main priority and dodging touts is a full time job.
Trishaw drivers won't take no for an answer as they follow you down the street looking to make their fare.
It is a city with French colonial buildings mixed between neon lights and skyscrapers.
Spend a few days in Ho Chi Minh to visit
Women whizzed by on their mopeds, dressed in white from head to toe.
White gloves, white hat, flowing white silk suits and a white mask to block out exhaust pollution.
Everyone wore masks in a sea of neverending two-wheelers.
Motorbikes span the streets in thick packs making crossing feel like a game of Frogger.
2. The Cu Chi Tunnels
The fascinating Cu Chi Tunnels were our first visit as we travelled Vietnam. Agent Orange, napalm and constant bombing wiped out the jungle during the Vietnam War but it is now lush and green and the Vietnamese are capitalizing on tourism.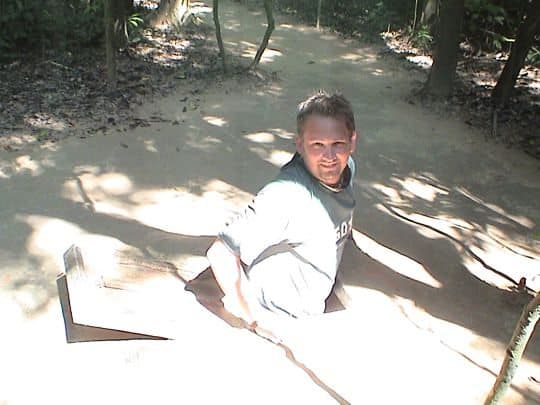 Our guide, a former translator for the American army led our group telling the story of the North Vietnamese and how they defeated the U.S. The caves were right under the Americans noses, literally.
They showed us how they would escape in the jungle and camouflage the entrances with termite hills. We learned that they fought in sandals made from tires to avoid jungle rot and we learned how they wore checkered scarves to announce that they were fighting for the North and how farmers snuck food to soldiers.
For Those Who Dare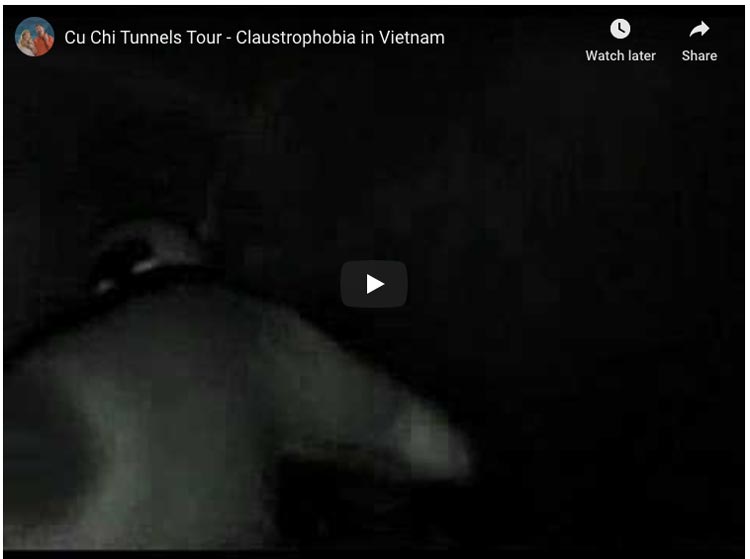 It was then into the claustrophobic original tunnel to crawl for 100m in darkness to get a sense of just how uncomfortable the conditions were. The dim lights went out for a few minutes and for a while there and I had no idea where our guide was, being near the back of the crowd.
Earlier, I saw some lights leading to another direction and I was starting to panic that we had taken a wrong turn. The tunnel system is hundreds of kilometres long and worry was setting in that we might be in here for a very long time. Three bats flew through our little conga line in the dusty tunnel, but a few minutes later, we emerged drenched from the heat and covered in dirt.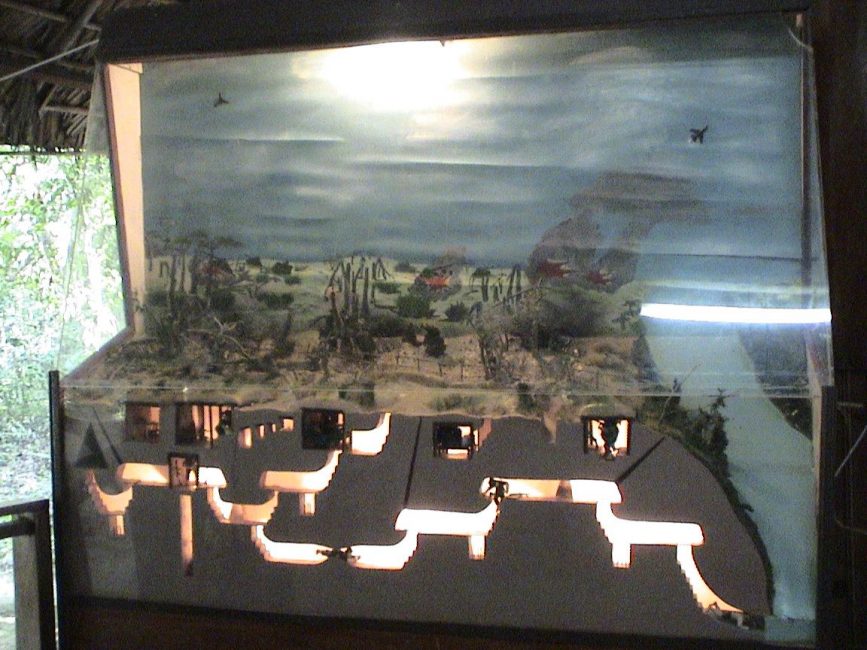 I was feeling proud for making it through, and glad that I did not opt to take the chicken route near the start of the tunnel.
If you want to have the ultimate Rambo moment, you can fire automatic weapons at the Cu Chi Tunnels.
We couldn't bring ourselves to shoot, but we did pose for some photos. It's heavy, I cannot believe soldiers had to carry these through the heat and humidity of the dense jungle.
3. War Remnants Museum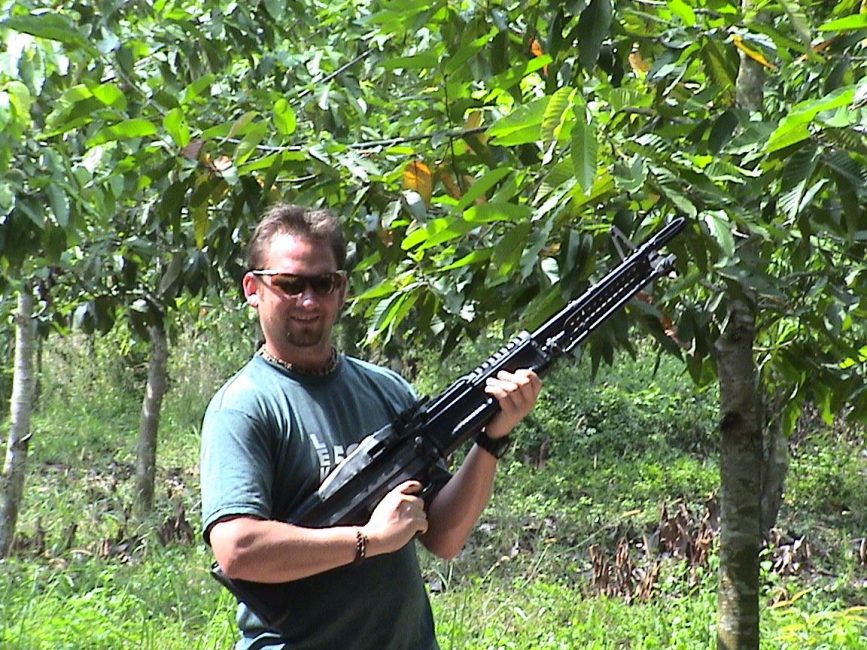 Back in Ho Chi Min, we visited the War Remnants Museum, an emotional look at the effects of war and a fascinating display honouring photographers and correspondents who lost their lives covering the war.
We walked by the American Embassy known for the infamous rooftop helicopter evacuations after the fall of Saigon and we checked out the thriving waterfront with luxury hotels, nightclubs and bustling river.
4. Mekong Delta Tour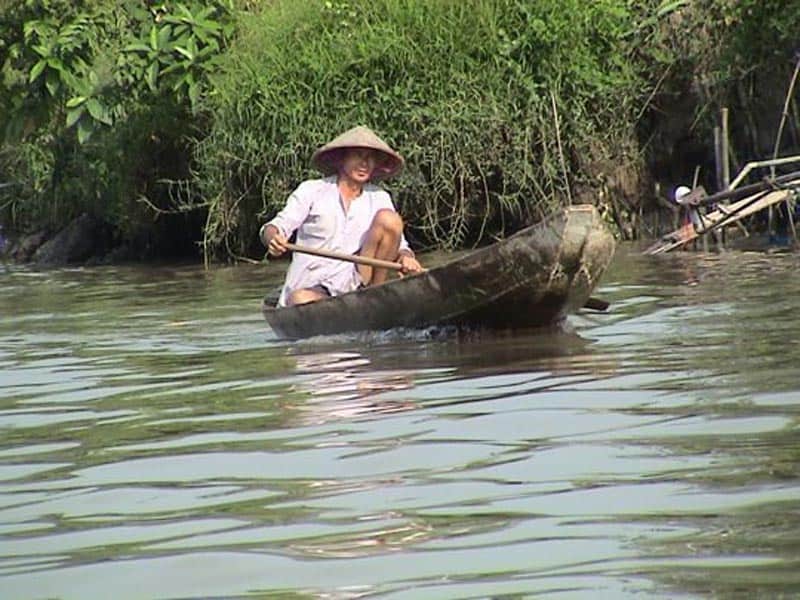 The three day trip to the Mekong Delta is a steal. Tour companies in Ho Chi Min City offer great package deals fighting for tourist dollars to all destinations. For only $30 an all-inclusive trip supplies you with a guide, food, accommodation and transport.
Life remains unchanged here as farmers still bring their produce to the floating market and people still wash their clothes by hand on its banks. Strong women row our boat down an estuary surrounded by thick jungle and we don conical hats pretending to be Rambo.
We are paraded from one shop to another set up strictly as a tourist trap. At small factories, we learned how to make coconut candy and rice paper being offered a taste to entice us into buying a souvenir. It is all a little contrived at times as they try very hard to make you purchase something, but the scenery is incredible and watching local life unfold is fascinating.
Travel in Vietnam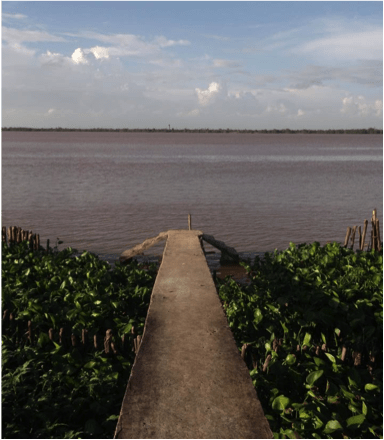 We returned to the city and bought a "tourist" bus ticket north. This great invention allows us to travel from Ho Chi Min City in the south all the way to Hanoi in the north.
For $30 US, you can stop at as many places as you like for as long as you like. Just hop off at your destination, and then when you want to move, go to the office in town and book a seat for the next day. It makes traveling a cinch.
5. Beach Life in Mui Ne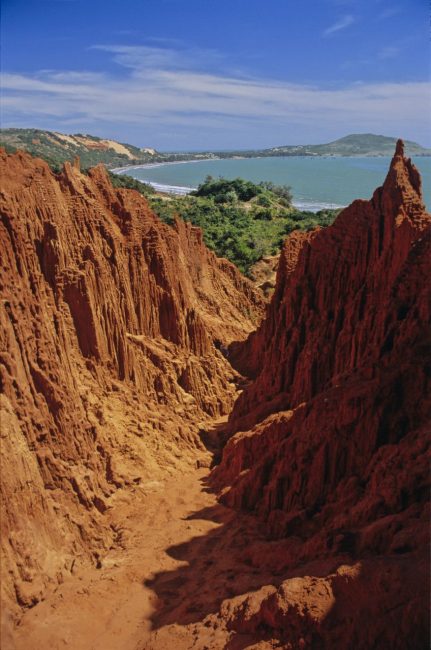 Our first beach stop in Vietnam was Mui Ne. A spectacular beachfront where kite surfers ride the waves in its windy bay, women offer cheap massage on the beach that is so vigorous that it leaves bruising and the sunsets here are some of the most spectacular you will ever see.
The high winds whip and swirl the clouds throughout the day and when dusk sets in the setting sun illuminates the sky with deep reds and bright yellows.
A short jeep ride takes you out to the town's main attraction, the sand dunes.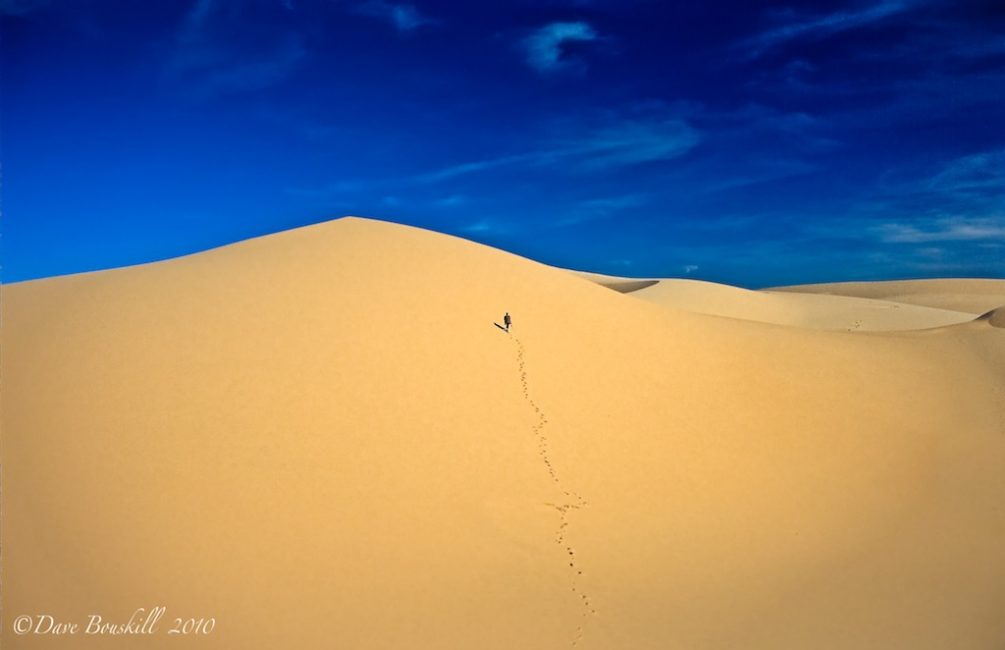 Giant rolling hills of sand surrounded by green fields looking as though a bit of the Sahara has been dropped on the land. We walk to the top in the scorching heat and take a thrilling magic carpet ride down its sandy banks.
After wasting away five days in paradise, we decide that we need to see more ot the country and time is an issure, so we reluctantly pack our bags and head north.
6. Nha Trang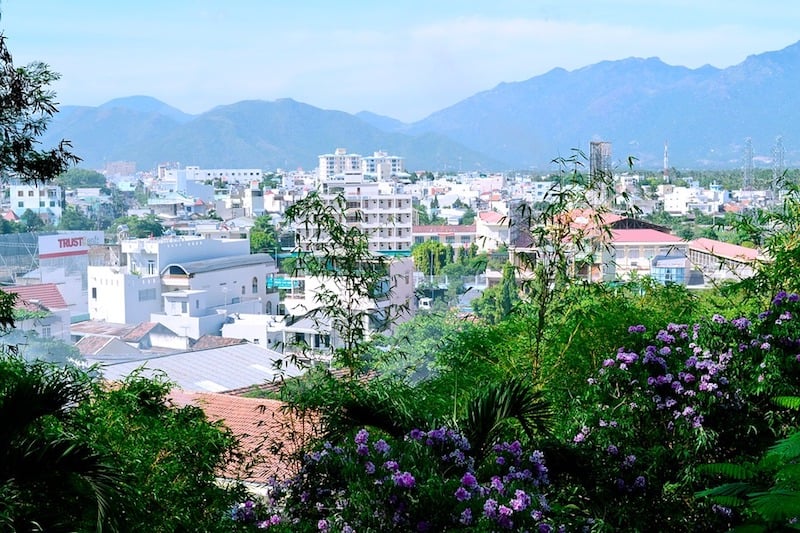 Next stop, Nha Trang, a far busier beach town with high-rise buildings, giant resorts, nightclubs, and fine dining. This long stretch of beach is well developed and touts are everywhere selling jewelry, hats, t-shirts and of course cheap photocopied books.
We took a day to visit the mud baths to bask in its cool medicinal mud. All of my travel weary bones and muscles are treated to a relaxing day of pampering and nurturing, preparing me for the days to come.
The mud baths are an affordable day at the spa and a very unique experience.
7. Hoi An
Hundreds of shops vying for your business to sell you tailor made clothes whipped up in a matter of hours. That's Hoi An.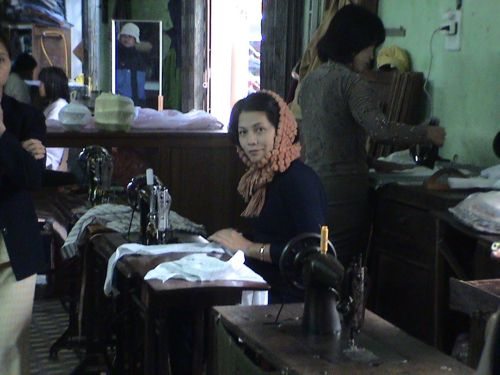 Choosing a shop can be difficult and we were standing in the rainy street confused when a lady approached us and said to follow her.
Reluctantly we followed her through winding streets and alleyways, when we finally came to her shop in the market. We proceeded to pick out patterns and styles, while an army of women took our measurements, aided us in choosing material and colours from the walls of fabric.
Tailors work around the clock to please the many passing travelers and our new wardrobe was ready the next morning for pick up. From cashmere suits, cocktail dresses and silk shirts to cargo pants and surf shorts, we bought it all for a steal and end up sending 12 kg of clothing home to Canada.
8. Hue
After shopping till we drop for 3 solid days, we are off to Hue close to the North-South border.
Staying in one of its many clean and cheap mini hotels, we stumbled onto Café on Thu Wheels, a unique café with its walls covered in writing from past guests. We booked a motorbike trip to see the sights and it is a thrill to explore the countryside in the fresh air.
Hue saw a lot of action during the Vietnam War and here we visited another set of tunnels located in the DMZ zone. The Vinh Moc Tunnels were a strategic point for the Vietnamese to hide from American bombers. These were much bigger and spacious compared to the Cu Chi Tunnels. Throughout the war, people lived, hid and survived in them.
9. Hanoi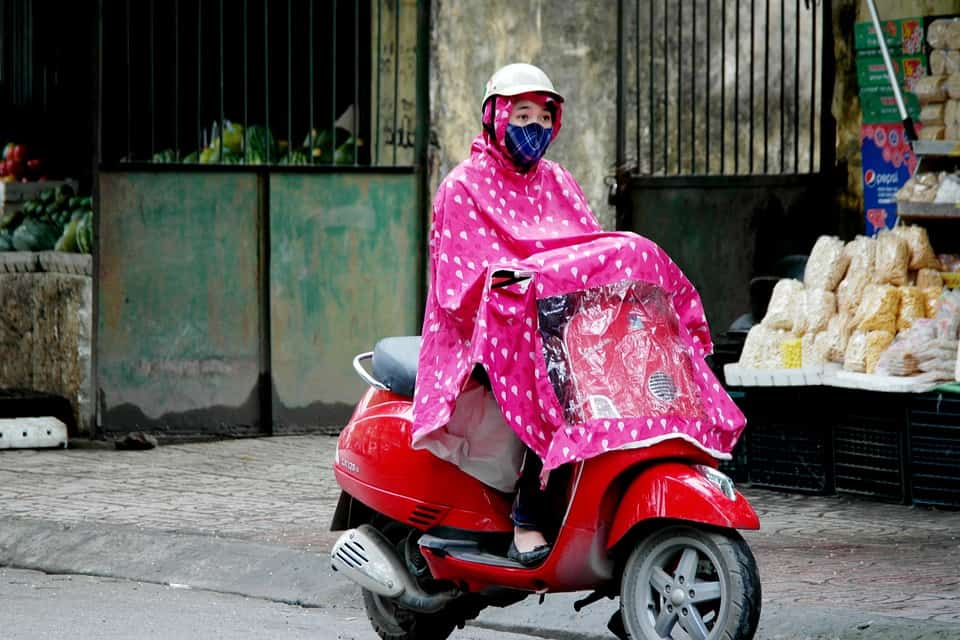 A colonial city full of French architecture, sidewalk cafés, and cobblestone streets. We explored its sights eating French baguettes and sipping lattes on Hoan Klem Lake. It was a great place to relax and I wish I could remember the corner where we sat drinking beer from a second floor balcony watching the tourists try to cross the street.
It must be the busiest intersection in Vietnam and watching people take their lives in their hands as they crossed the road, was definitely work a lot of hours of amusement.
After a few days of chilling out, it was time to book a tour to Halong Bay.
10. Ha Long Bay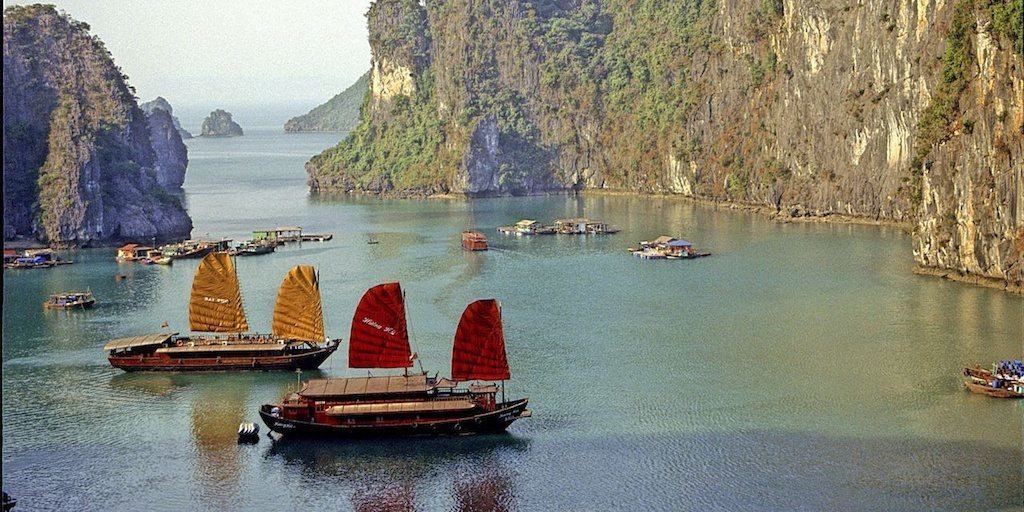 wonder of nature in the South China Sea, where 1000's of island jut out of the turquoise water creating a never ending horizon of mountains. We explore the labyrinth on a small teak cabin cruiser, where we have our own private bunk and are treated to a feast. Sleeping in the bay surrounded by these sleeping giants while looking into the clear night sky is a unique experience.
11. Sapa
The final destination of our Vietnam adventure takes us to Sapa, a mountain town near the Chinese border. We stay with the hill tribes in the vast rice terraces and trek for three days in this rugged land.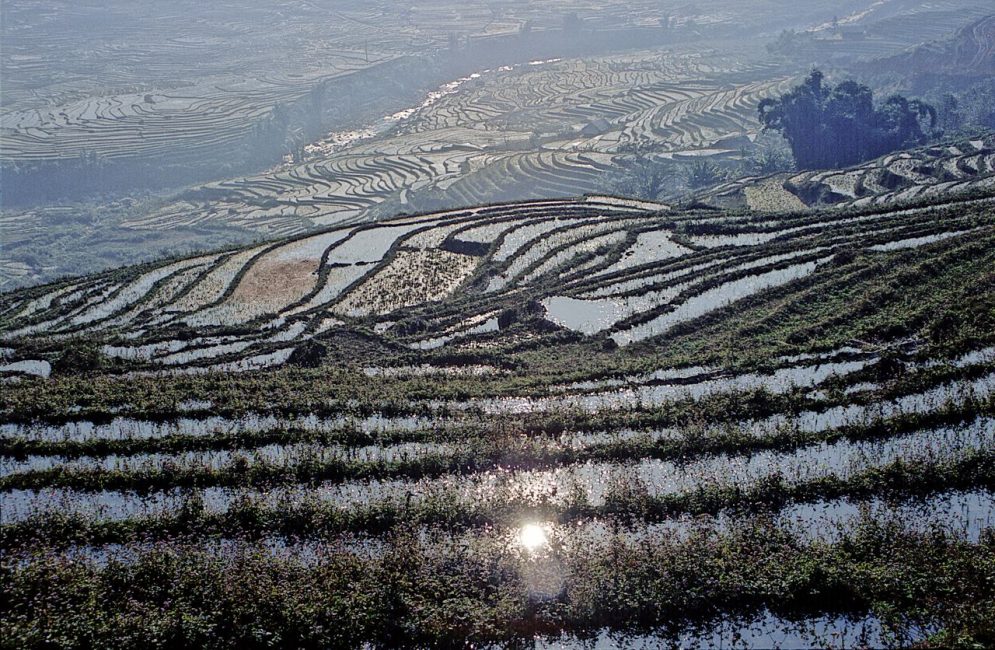 The beauty is overwhelming as every corner I turn leaves me more awestruck. Giant terraces filled with water glisten in the sun for as far as the eye can see. Water buffalo graze in the fields and villagers dress in traditional hand made clothing.
The villagers live by the old ways, harnessing water from the mountain to use as irrigation, weaving their own material, growing their own rice and vegetables and raising their own livestock. They are a people truly at one with the land, but that hasn't stopped some of them from owning a satellite televisions.
Vietnam is a fascinating adventure with so much to see, you could easily spend two months exploring its countryside. But if you only have a short time. We suggest choosing either the north or the south and immerse in that part of the country.
Be it the rich landscape of Sapa, Ha Long and the DMZ in the North or the busier hubs of Ho Chi Minh, Nha Trang and the Mekong Delta of the South, Vietnam will wow the adventurous spirit in you.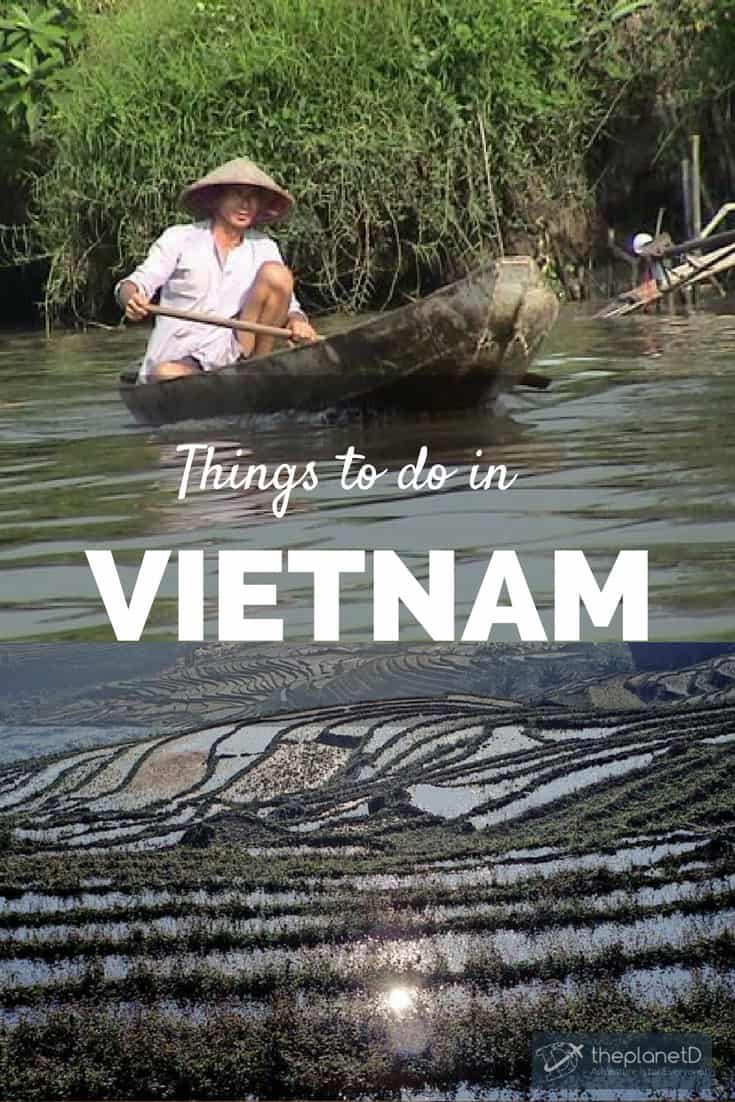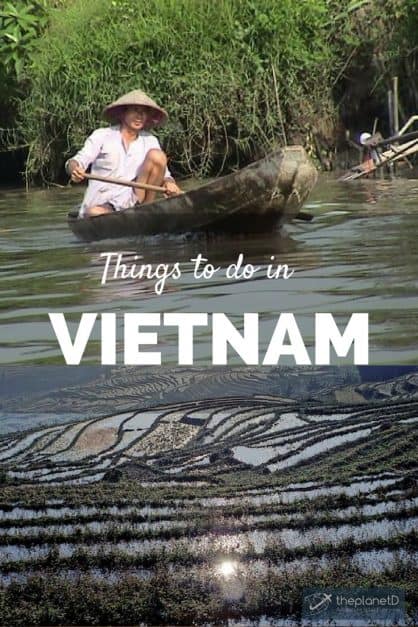 Read More:
Motorbike Tour of Vietnam – An Adventure Like No Other
Kim Phuc the Girl in the Picture