The other day Dave and I were taking part in a Twitter Chat with Johnny Jet and Chris McGinnis, and the topic was about the best road trips.
We had never thought about it before until we started answering the questions, but we've done a lot of road trips. And they've all been pretty epic road trips to boot! Once the chat was over, I was excited to round up all the best road trips we've done around the world. From 1 day to 3 months, these are our favourites and it has me very excited to start planning some more!
Best Road Trips in the World
Wild Atlantic Way
It's the longest Coastal Route in the World and Ireland has done an incredible job at marketing it as the best road trips on earth. It lives up to the hype. The Wild Atlantic Way runs 2500 km up the Western Coast of Ireland. There are so many things to see and do on this route. Every day offers spectacular views of enormous sea cliffs, incredible beaches, and unique culture. This is a road trip that packs a huge punch in a short distance.
Duration: 2-4 weeks
Highlights: Cliffs of Moher, Skellig Michael, Mizen Head, Poulnabrone Dolmen, Slea Head Drive, Aran Islands
Read more about this Road Trip:
Ring Road – Iceland
Iceland was made for a road trip. The Ring Road of Iceland circles the entire country offering drivers the chance to explore every nook and cranny. People normally drive the route in 10 days to 2 weeks, but to really explore Iceland properly you should take longer. You can camp or stay at hotels along the way. With magnificent glaciers, mountains, an untamed coastline and fascinating culture, The Iceland Ring Road is definitely one of the best road trips in the world.
Duration: 2 Weeks
Highlights: Jokulsarlon Glacier Lagoon, Skogafoss waterfall, Seljalandsfoss, Vik, Horseback Riding Skagafjörður Region, Myvatn Geothermal Area, Kirkjufellsfoss
Read more about our Iceland Road Trip
San Francisco to Los Angeles –  USA
This is the epic American Road Trip. Don't just drive in a straight line from San Francisco to Los Angeles, go everywhere in between. This road trip takes you through four different states and showcases the best of America's National Parks and cities. It takes you through the most rugged and beautiful landscapes of America and you visit the most exciting cities in the country. This Road Trip has it all.
Duration: 2 Weeks
Highlights – Grand Canyon, Vegas, Antelope Canyon, Zion National Park, Yosemite National Park
Read More about our USA Road Trip
Honorable Mention:
Route 66
We driven many different portions of Route 66, but you can drive this entire route from Chicago to California. Much of the 3,940km route is abandoned and decrepit as it was forgotten when the highway system was put in place, but there are parts that have been turned into national scenic byways in Illinois, Missouri, New Mexico, and Arizona.
Cowboy Trail – Canada
If you love getting away from it all and having a rip roaring adventure, the Cowboy Trail is for you. This is one of our favourite road trips we've ever done. Following the route through Southern Alberta is easy, well marked and filled with activities and beauty. There is something to see every single day and this trip will surprise you. From the lunar landscape of the badlands to where the great plains meet the Rocky Mountains, you'll be driving through the varied landscapes that will take your breath away.
Duration: 2 Weeks
Highlights: Dinosaur Provincial Park, Crows Nest Pass, Bar U Ranch, Waterton Lakes National Park, Hoodoos of Drumheller
Read more about our Alberta Road Trip
Durban to Cape Town – South Africa
I always thought the Garden Route of South Africa sounded a little tame. I had visions of sipping tea in manicured gardens as we overlooked the ocean, but this road trip is filled with amazing adventure, striking coastlines, wild animals, incredible nature and world class wine and dining. The Garden Route is the southern half of the Durban to Cape Town road trip but we highly recommend doing the entire thing.  of South Africa has it all in one of the most exotic and beautiful places on earth.
Duration: 2 Weeks
Highlights – Great White Shark Diving, Cango Caves, Big 5 Safari, Ostrich Farm, Microlight over Durban, Cape Town
Read More about one of the greatest road trips in the world at:
South Island – New Zealand
The best way to see New Zealand is on a road trip. We travelled the South Island two ways, on a bus with the Flying Kiwi which was affordable and a great way to see the highlights, but once we took more time to explore with our own campervan, that's when the true road trip began. Just follow the roads in a circle around the island to explore all there is to see and do. New Zealand has a diverse landscape in a very little area. You'll be mesmerized by the changing landscape before your eyes at each and every turn.
Duration: 4 Weeks
Highlights: Queenstown, Milford Sound, Abel Tasman, Lake Tekapo, Kaikoura, Pancake Rocks
Read more about New Zealand at
Causeway Coastal Route – Northern Ireland
Ireland is so amazing for driving, it actually has two epic road trips. The Causeway Coastal Route is filled with stop after stop of amazing sights and scenery. It's a much shorter route than the Wild Atlantic Way and it can be done in just a couple of days, but we recommend giving at least 4 days to explore this coast. We actually took 9 days to drive around Northern Ireland and it was perfect.
Duration: About a Week
Highlights – Giant's Causeway, Dark Hedges, Carrick-a-Rede Bridge, Belfast, Game of Thrones. 
Read about more stops on the Northern Ireland Road Trip
Hana Highway – Hawaii
It's just a short drive, but everyone who goes to Maui raves about the Hana Highway. This (mostly) single lane road is a day trip spans the North Coast of the Island from Paia to Hana. It twists and turns and you cross 59 bridges during the 2-3 hour drive (one way) There are many scenic stops along the way, but the real beauty begins after Hana when you reach Haleakala National Park.
Duration: 1 Day
Highlights: Bamboo Forest, Painted Eucalyptus Trees, 7 Sacred Pools, Waterfalls, Scenic Views
Lake Superior Circle Tour – Canada/USA
A road trip can take many forms and we circunavigated the world's largest fresh water lake by motorcycle. The Lake Superior Circle Tour is one of the epic motorcycle routes in North America, but it's also fabulous in a car. From the sandy shores of the southern shore to the rocky high sea cliffs of the wild north, this is an unexpected route through Ontario, Michigan, Wisconson and Minnesota. Travel through small town USA, historic treasures and the wild abandoned North of Ontario, this road trip is magnificent.
Duration: 4 days to 2 weeks.
Highlights – Tahquamenon Falls State Park, Terri Fox Memorial, 
Read More of this Road Trip at
Mongol Rally – 12 Countries/2 continents
It's the mother of all road trips and if you are up for the adventure of a lifetime, this is a must. The Mongol Rally is a charity rally starting in London, England and ending in Ulanbataar, Mongolia. You choose your route and take as long as you want to get there. You just have to raise a certain amount of money for charity and buy a car that used to be donated to the country, but now must be shipped back when you finished. Or if you have loads of time, drive it back around in a different route!
Duration – 3-8 weeks
Highlights – 15 countries, 2 continents, endless possibilities – Siberia, The Mongolian Steppe, Prague, Brussels, Kiev, Kazakhstan, it all really depends on the route you choose to take.
Read More about the ultimate of all Road Trips
Cairo to Cape Town – Africa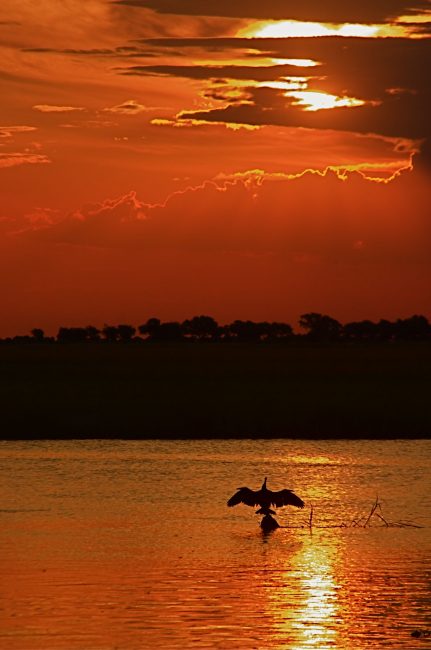 We said early that road trips take many forms, so we wanted to include this one as well. Even though we did it by bicycle, you can drive an SUV or motorcycle down the Eastern side of Africa. 12,000 km takes you through some of the most fascinating countries on earth. Landscapes and cultures vary drastically as you start in the desert landscape of Egypt's Middle East and the Islamic culture of The Sudan. It's then into the great plains, jungles and wildlife of Eastern and Southern Africa that takes you all the way down to the Southern point of the continent. Wow!
Duration: 3 months
Highlights: 10 countries, 3- 6 months, the possibilities are once again endless…Pyramids of Egypt, Blue Nile, Victoria Falls, Safaris, Chobe National Park, Addis Ababa, Nubian Desert of Sudan, Cape Town South Africa
Read more about our adventure at:
And there you have it, The Best Road Trips in the World, by Dave and Deb. As I round up this post, I realize just how lucky Dave and I are that we chose an unconventional life. It was taking a chance in 2008 to cycle the continent of Africa that started our life of adventure. We spent a lot of our hard earned money on that trip, but I remember talking about it long and hard. We said "we could go back to school and spend a fortune on a career we are unsure of, or we can invest in ourselves, follow our passion and love of travel and take a risk that this will work out. With a plan, a dream and a lot of perseverance, it paid off and we now have the opportunity to round up the greatest road trips on earth. And we ain't stopping yet people!