There are so many things to do in New Zealand. Did you know it is known as the adventure capital of the world? 
New Zealand is a dream destination packing a huge punch into a small space with astounding scenery, cosmopolitan cities, adrenaline-pumping adventures, and a jaw-dropping coastline
New Zealand is an amazing destination and we've got you covered with ideas, itineraries and places to stay.
It can be overwhelming deciding on what things to do in New Zealand but we've rounded up the more unique and exciting things beyond the usual bungy jumps and skydives.
Although they make the list too because you can't go to New Zealand without doing some extreme adventures!
We actually did all of these activities in New Zealand and can give you first-hand information on what to see and do!
Enjoy our favorite things to do based on that we experienced in the North and South Islands of New Zealand.
Things to do in New Zealand on the South Island
The South Island is the larger of the two islands but has a lower population making for amazing backcountry adventures and unspoiled scenery.
1. Bungy Jump in Queenstown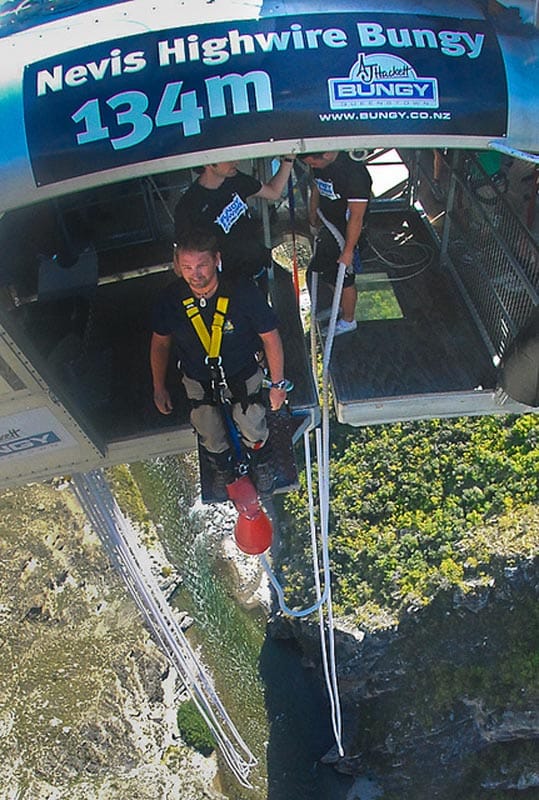 If you try bungy jumping once in your life, you must do it in New Zealand. Bungy jumping was invented by AJ Hackett in Queenstown, and if you are visiting here, you must make sure you jump off a platform at one of the sites.
There are many to choose from. The original Bridge Jump, The Ledge Bunjy and the terrifying Nevis Bungy located 134 metre over the middle of a gorge!
See why you should: Visit New Zealand in 35 photos
2. Cruise Milford Sound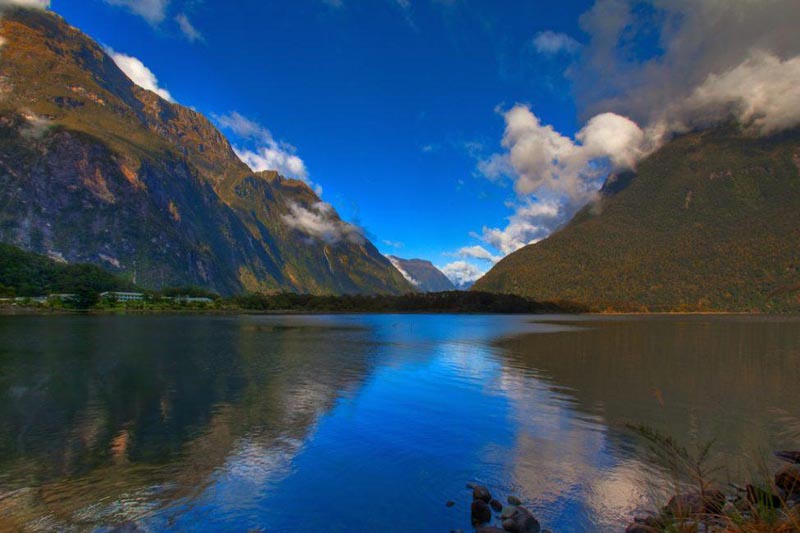 In 2008 Milford Sound was named the World's Top Travel Destination, and Rudyard Kipling called it the 8th Wonder of the World.
Milford Sound is the country's most famous tourist destination.
A cruise through Milford Sound is a must when visiting the country. Its breathtaking fiords showcase some of the highest sea cliffs in the world.
3. Whitewater Raft Class 5 Rapids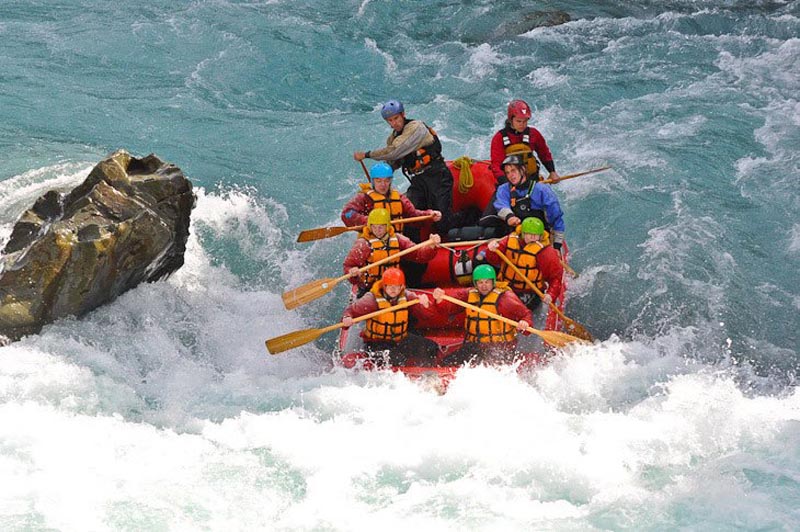 We've done a lot of whitewater rafting around the world, but the class five rapids just two hours from Christchurch were the thrill of a lifetime.
After facing the massive water, you can jump from a 3 – 5 meter high ledge into some smaller rapids for some body surfing.
4. Trek the Fox Glacier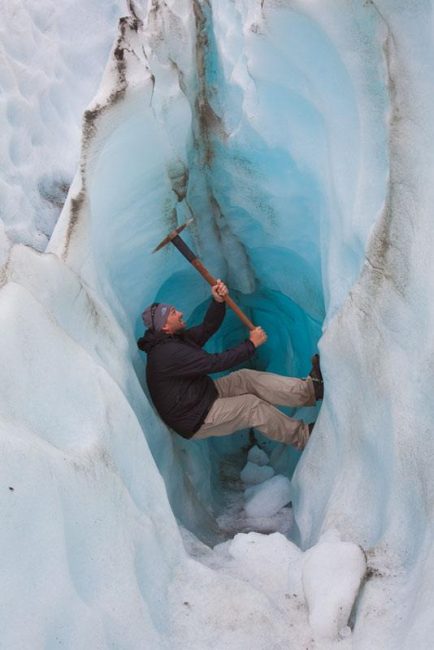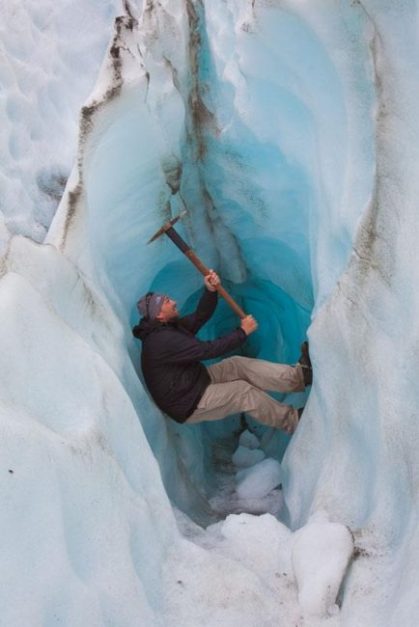 The Fox Glacier is probably one of the easiest and quickest glacier walks you'll ever be able to do.
We were suited up with thick woolly socks and boots suitable for crampons.
They gave us a rain jacket and waterproof pants all we had to do was show up. Located at a low elevation, it's suitable for anyone that's relatively fit.
5. Go Paragliding Over Queenstown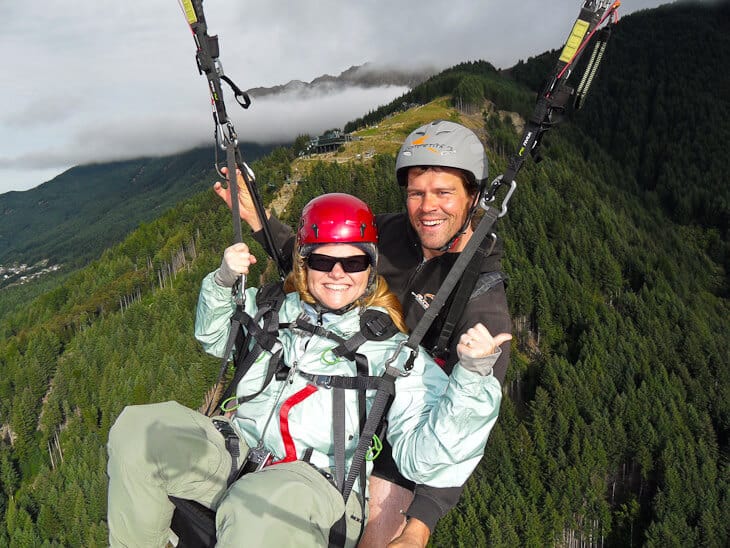 Catch the Skyline Gondola (just a 5-minute walk from central Queenstown) to the top of the mountain for the most extraordinary paragliding experience you'll ever have.
Then soar 2000 feet above Queenstown. We had a good 15-minute flight and could keep catching the waves to go back up to our starting point rather than dropping quickly to the ground.
You'll get to do some amazing maneuvers too!
6. Moeraki Boulders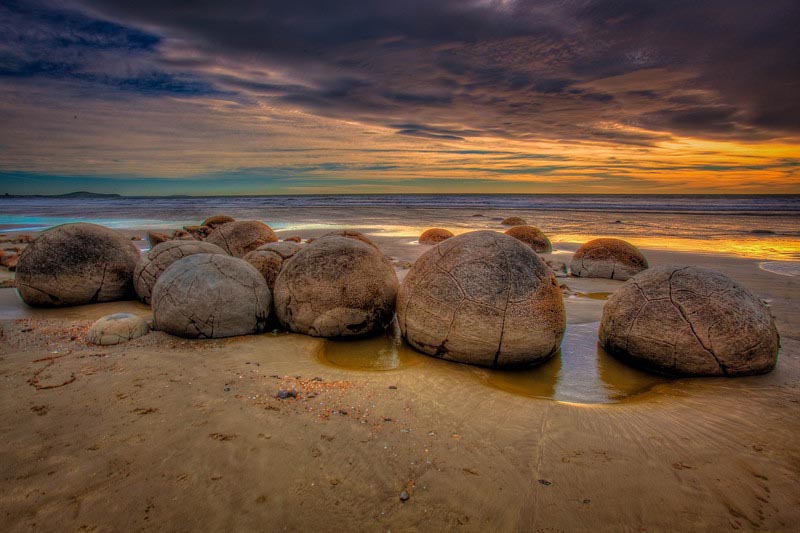 The Moeraki Boulders are a natural phenomenon that lay along a stretch of the Koekohe Beach on the Otago coast of New Zealand.
I didn't even know they existed, but seriously, they are one of the best things to do in New Zealand.
They are located between Moeraki and Hampden on the South Island.
Scientists claim that the Moeraki boulders were formed millions of years ago due to muddy sediments slowly forming the boulders through erosion, wave action and landslide. They are a fascinating sight to see.
7. Fly Your Own Stunt Plane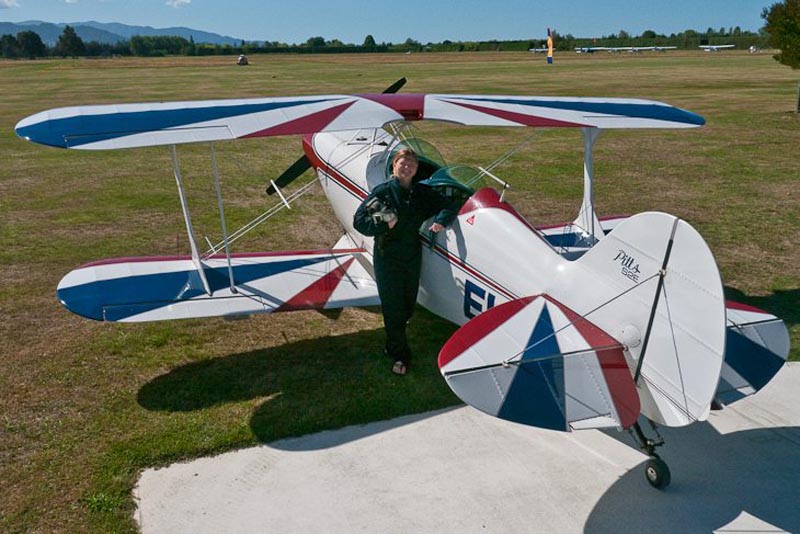 The most original and exciting adventure you will ever do in your life is to fly your own stunt plane at Ufly Extreme. (sadly, you can no longer fly your own stunt plane here but you can do it in Wanaka! My experience was too cool not to leave in)
Imagine taking full control of the plane you flip upside down and all around in mid-air as pilot Vincent talks you through the flight from the cockpit behind.
It's definitely not for the faint of heart but is definitely the most unique thing we did in New Zealand or anywhere for that matter.

Update: UFly Extreme is no longer in business, but we do see that there is still a place to fly a stunt plane in New Zealand. We however didn't fly with the new establishment, so we can't say how good it is.
8. Walk up the World's Steepest Street
New Zealand has the steepest street on earth.
Baldwin Street is located in Dunedin and is a short 350 meter (1,150 ft) walk, but it rises a whopping 30 meters (98feet) in that short time.
It's a quick short bucket list item to add to your New Zealand itinerary.
9. Look for Greenstone on the Beach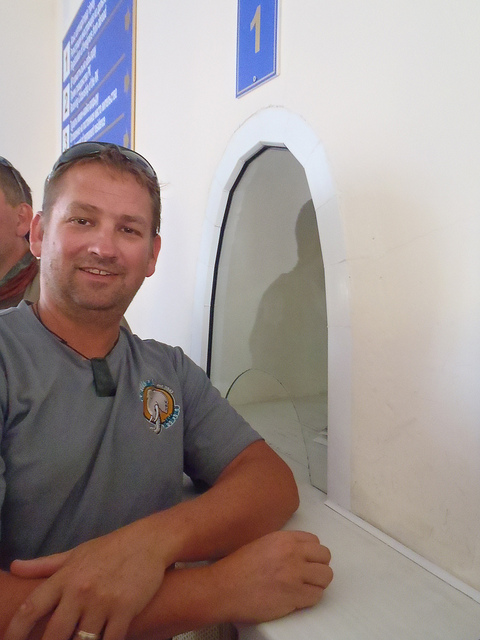 Dave hasn't taken his Green Stone (Kiwi for Jade) off since our first trip to New Zealand in 2011.
Hokitika is famous for the green stone that washes up on the beaches. If you find a good piece, you can bring them to a studio and someone will make a necklace for you.
Greenstone in the shops is expensive, but if you walk around the markets, you will find some affordable pieces.
Dave wears a Toki around his neck. The Maori used Tokis as a tool, but today they are worn around the neck and represents strength.
It's important not to buy yourself a Toki, they should be given to you. Naturally, I gave one to Dave.
10. World Famous Gorge Swing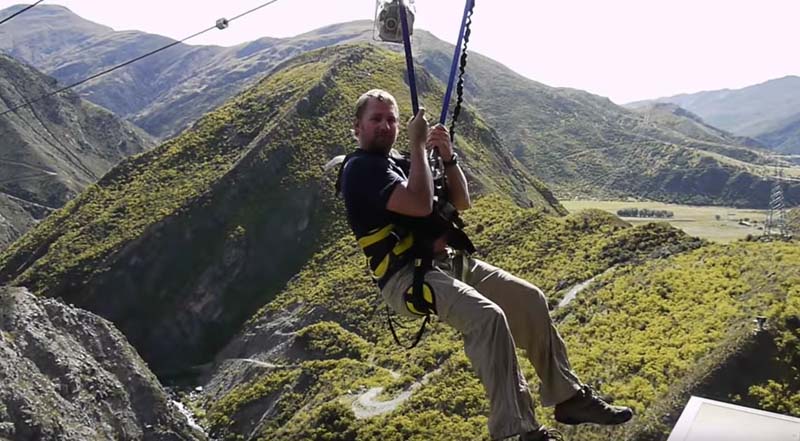 If bunjy jumping is too much for you, try a gorge swing instead.
You get to do this in pairs of two if you like! It's not a direct fall, but instead a swing across the gorge on a 300-metre arc.
11. Lake Tekapo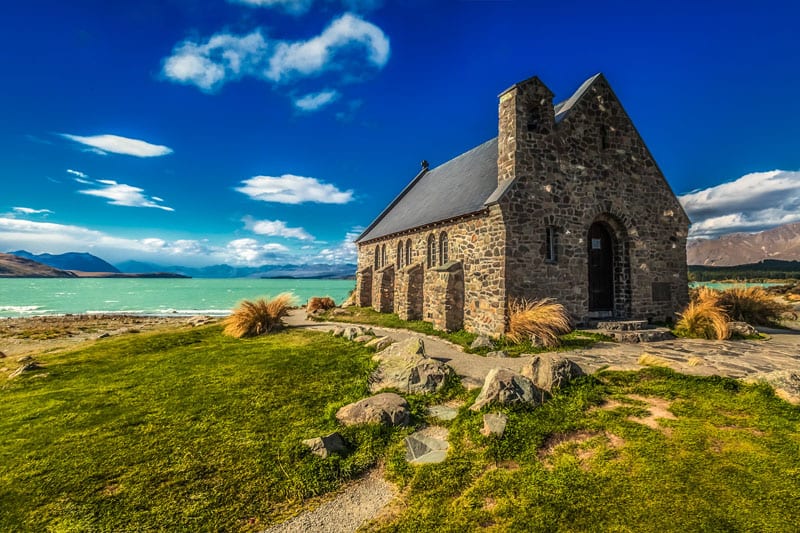 Lake Tekapo is part of the Dark Sky Preserve and is an excellent place for camping.
Spend the night and take in the stars.
It's most photographed view is the one above of the Church of the Good Shepherd.
12. Visit Wanaka
Thanks to Instagram going crazy with shots of the Wanaka Tree, this sleepy town has gained popularity.
Surrounded by Mountains there is no shortage of hikes and outdoor adventures to be had in Wanaka.
Check out all the things to do there written by local travel writer Matt Burns.
13. Pancake Rocks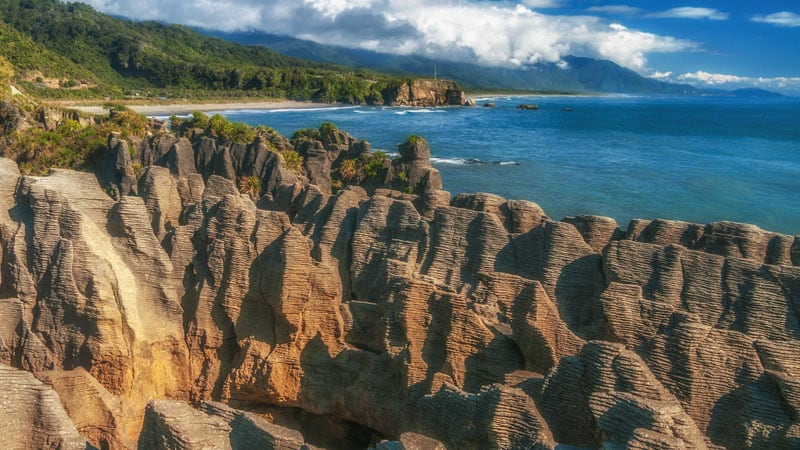 The Pancake Rocks of Punakaiki are an awesome place to visit.
Take a walkway out to view the 1000-year-old eroded limestone formations.
If you time it right, you'll catch the sea spewing up through the rocks blowholes.
Part of the Paparoa National Park, the Pancake Rocks are accessed by the easy Pancake Rocks and Blowholes Walk right in the centre of Punakaiki.
14. Go Sailing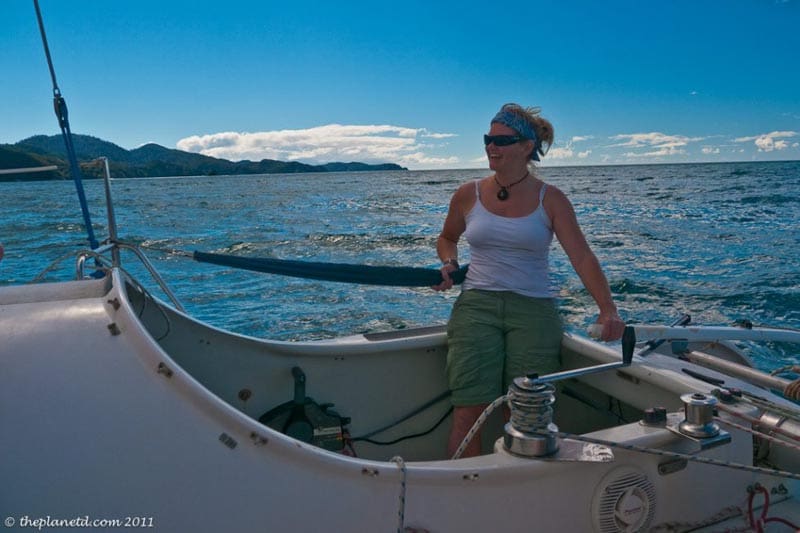 One cannot appreciate the beauty of a coastline until you see it from afar.
Taking a sailing trip is a fun and relaxing way to spend the day.
We sailed along the coast of Abel Tasman National Park exploring secluded beaches and witnessing unique rock formations.
But most importantly, we had the opportunity to captain the boat!
15. Mount Cook
Mount Cook is the highest mountain in New Zealand. Sir Edmund Hillary trained here for his summit to Mount Everest!
Mount Cook is easily accessible by road offering stunning views of peaks and glaciers.
There are plenty of tracks to hike and it has outstanding rock climbing experiences.
16. Go Whale Watching Kaikoura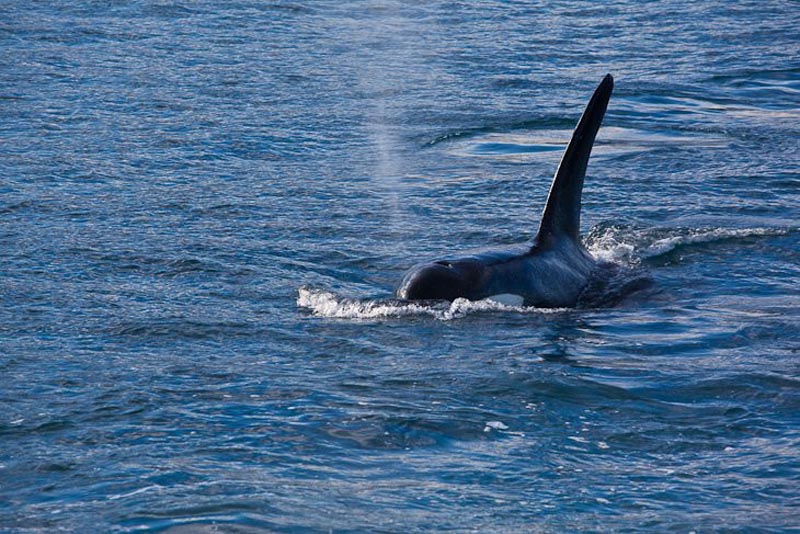 Whale watching might not seem like one of the most unique things to do in New Zealand, but what makes it special is the number of species you will see.
All kinds of different whales migrate through these waters and chances of spying several are very good!
When whale watching in Kaikoura, the chances of spotting whales are so that if you don't see any, they will refund 80% of your money.
We not only saw humpback whales, we saw killer whales too!
17. Split Apple Rock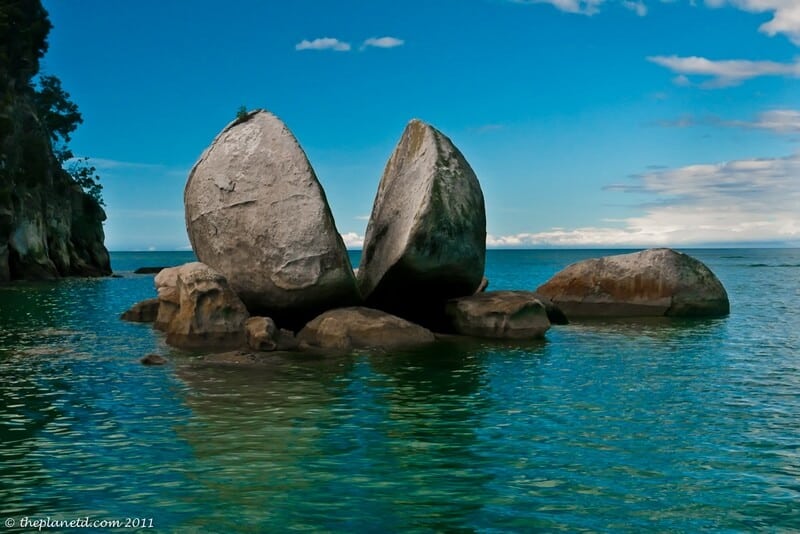 Split Apple Rock is a 120 million-year-old granite rock that has been split in half.
Legend has it the rock was split between two warring Gods.
Science tells us that during the ice age, water that had seeped into the rock expanded splitting the massive formation in half.
I'm going with the Gods!
18. Take a Jet Boat Tour
There are many places to take a jet boat in New Zealand with the most famous being in the Queenstown area.
We took a few through rivers and out to sea, but one of our favourites was The Luxmore Jetboat Experience taking some thrills and spills through Fjordland National Park.
19. Explore Christchurch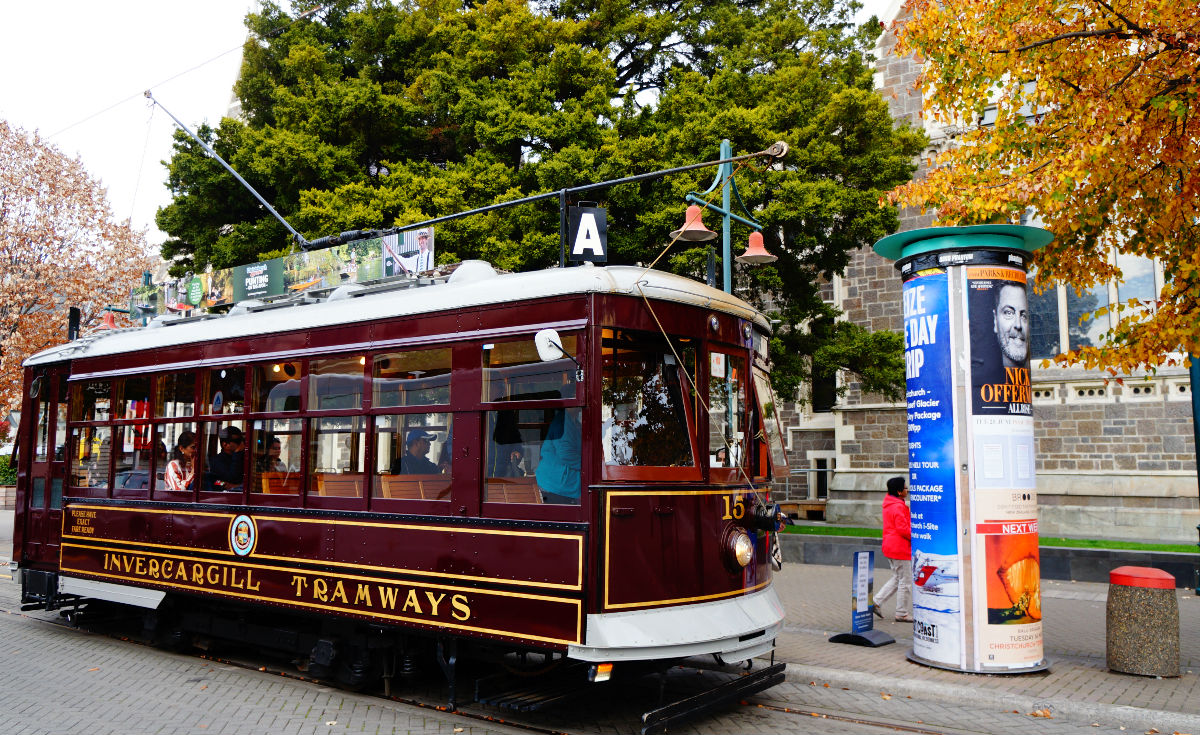 Christchurch has come a long way since the 2011 Earthquake. The city has a new funky vibe and things are coming together.
We were there just after the earthquake and could tell that it was a beautiful city, even within the rubble.
Today, local writer Martina Grossi shares how far it has come and what to do in Christchurch should you base yourself there for a few days.
Where to Stay in Auckland New Zealand
We like the standards of Sofitel Hotels and this modern hotel is walking distance from all the sights.
Check out Availability & Prices
---
Centrally located upscale hotel. Located next to the casino and connected to the entertainment complex.
Check out Availability & Prices
Things to do in New Zealand on the North Island
20. See the Glow Worms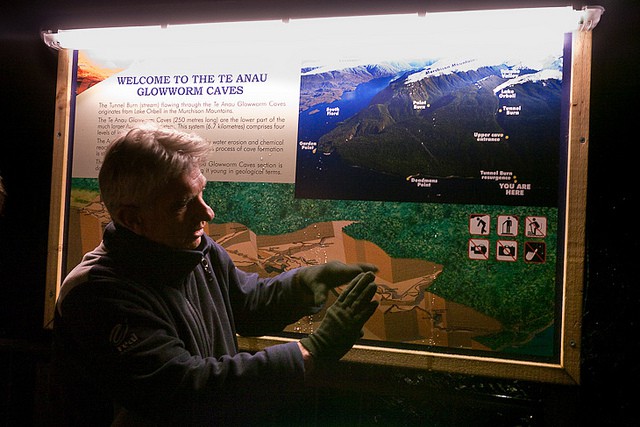 Glowworms are small insects that emit bioluminescent.
They can be found in many caves in New Zealand and you must go to see them when you are there.
We actually saw them on both the South Island in Te Anau and North Island, but we chose to put them in this section becuase the Waitomo Caves are the more popular excursion and easier to get to.
Glowworms never leave the cave and they spend their lives feeding on insects that make their way into the deep caverns.
One glowworm hangs hundreds of threads to catch their prey using their lights attract the bugs where they are trapped in their gooey string to wait for a slow death.
Read more at our Visit to the Glowworm Caves New Zealand
Check out this tour of the Waitomo Caves that includes tubing through the caves.
21. Hike the Tongariro Crossing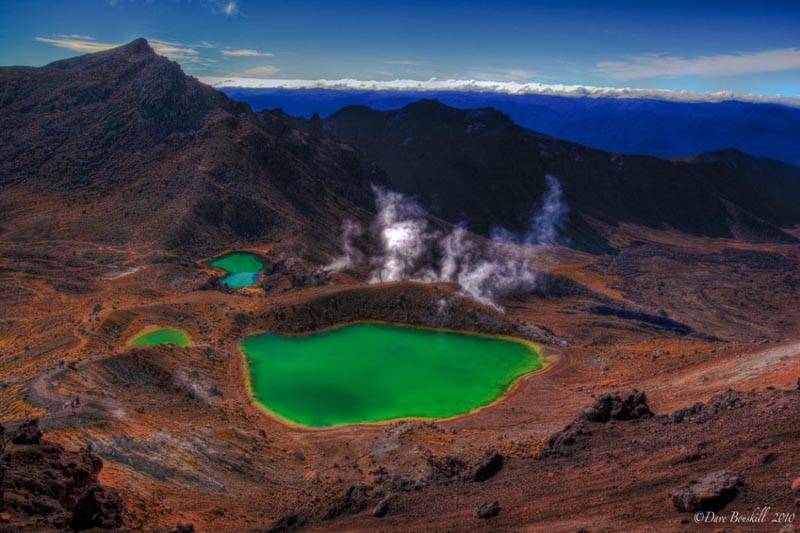 The Tongariro Crossing is considered one of the best day hikes in the entire world.
It's an absolutely beautiful trek taking you through huge valleys, up mountain slopes and to incredible volcanic lakes.
Peter Jackson chose this location to be the dreaded Mount Doom in the Lord of the Rings.
The day hike takes you to sulfur lakes that seem out of this world. Just like Middle Earth!
22. Wai-O-Tapu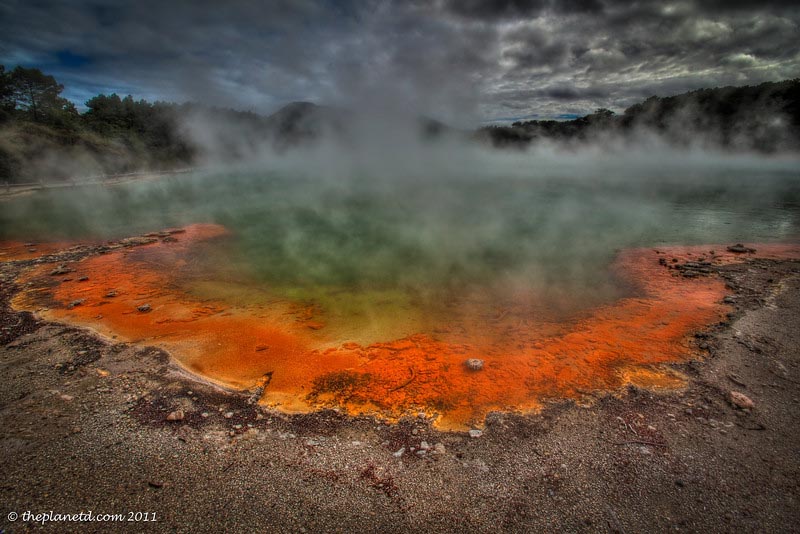 Wai-O-Tapu is a Thermal Wonderland.
Walk along safe and defined tracks through this incredible geothermal pools and volcanic and acidic lakes.
Witness bubbling mud, steaming ground and volcanic craters at this natural attraction that has bee called One of the 20 Most Surreal Places in the World.
23. Sky Dive Taupo or Abel Tasman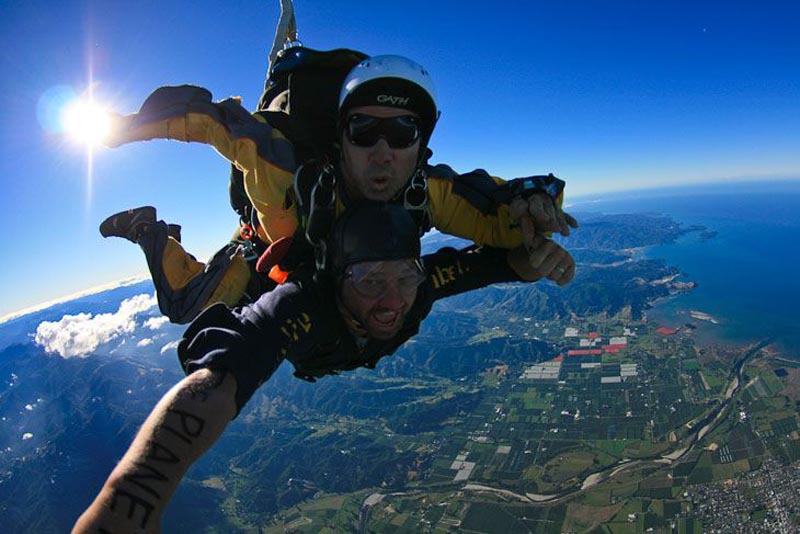 When skydiving in Abel Tasman you have the option to jump from 16,500 feet.
Skydive Abel Tasman is the only place in New Zealand that you can jump from so high.
There are many places to jump in New Zealand, but Abel Tasman is special as you can see both the North and South Island when you jump.
Taupo seemed like it was pretty awesome too, but we had a weather issue and our jump was cancelled. Alas, we had to move on, but they were a fantastic company during our experience with them.
24. Go Zorbing in Rotorua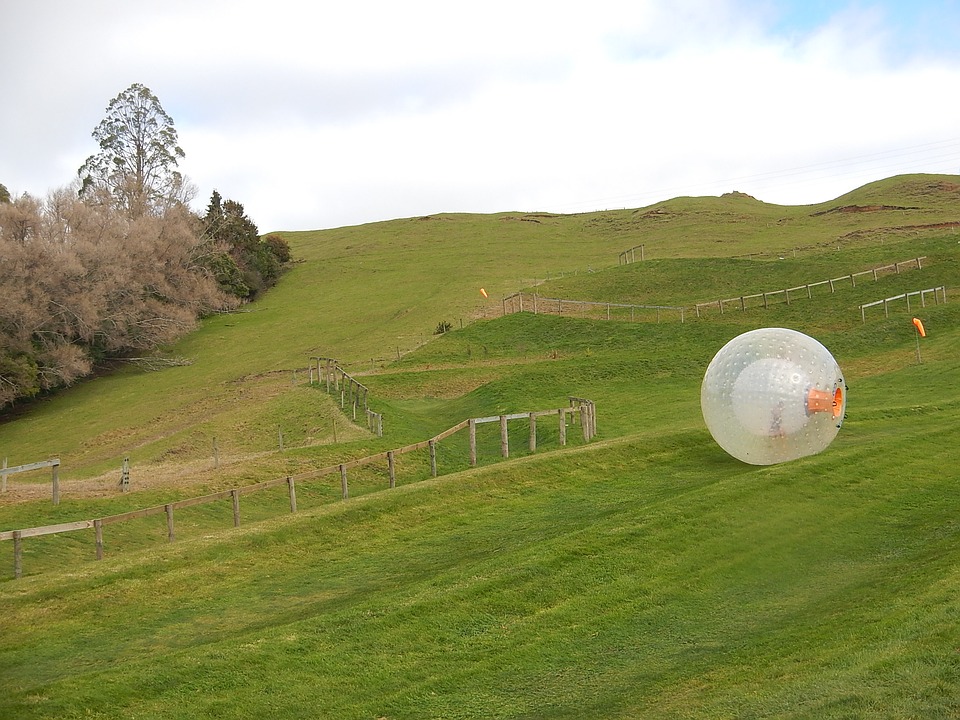 New Zealand is known for their zany adventures and when there you must try zorbing in Rotorua.
Rotorua is an excellent stop for hot springs as well, so after a day of adventures, you can warm up in the warm volcanic sulphur waters.
25. Sail On America's Cup Winning Yacht
New Zealand's team is one of the best in the world. They are the current holders of America's Cup and when in Aukland, you can experience what it is like to sail these racing yachts.
Get as involved as you like, or just take in the view of the city from the sea.
26. Tamaki Maori Village in Rotorua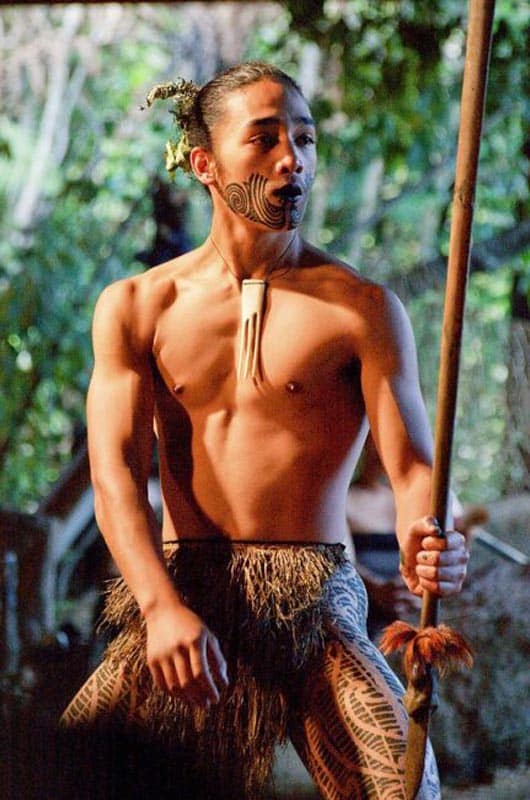 The Polynesians settled here in the 13th century and an excellent way to learn about their history is to visit the Tamaki Maori Village in Rotorua.
Here you will be welcomed by the Powhiri, a formal welcoming ceremony followed by a performance of warrior dances and songs.
We named New Zealand as one of the top spots for the Best Road Trips in the world, see where else made the cut!
27. Go Sandboarding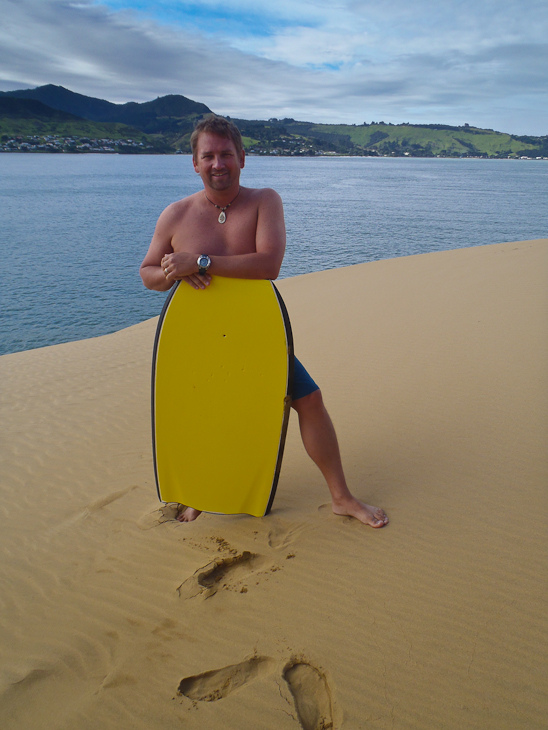 Sandboarding in Openoni which is just south of the Bay of Islands is a good little stop in the middle of a sunny afternoon.
The cost is okay at 20 NZD (about $15 USD) per person for the boat ride and the board rental making it one of the cheapest excursions we did in the country.
28. Wellington Lookout
In the center of Wellington, there's hill known as Mount Victoria.
There, they filmed the first scene from The Lord of the Rings, where Frodo and the Hobbits hide from their first Wraith.
It's a great way to get. out of the city.
29. Mount Maunganui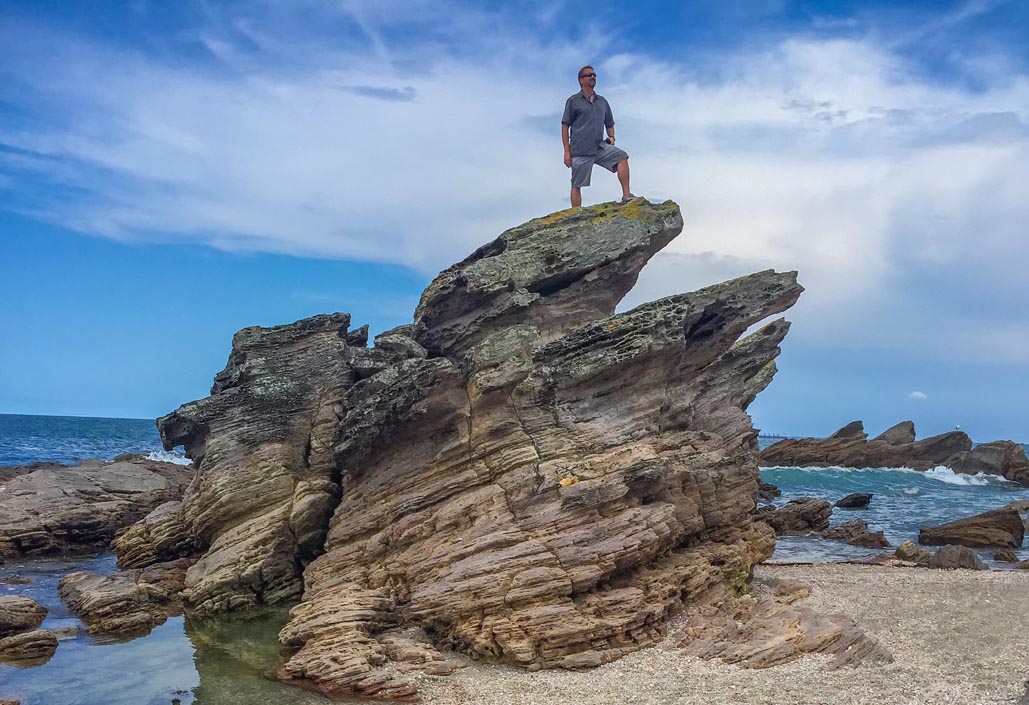 Mount Maunganui is a beautiful place to visit. The Main Beach has been crowned the 'Best Beach in New Zealand and hiking the mountain, Mauao, is a gorgeous hike that takes about 45 minutes.
It's one of New Zealand's most popular walks making it one of the top things to do in New Zealand.
30. Huka Falls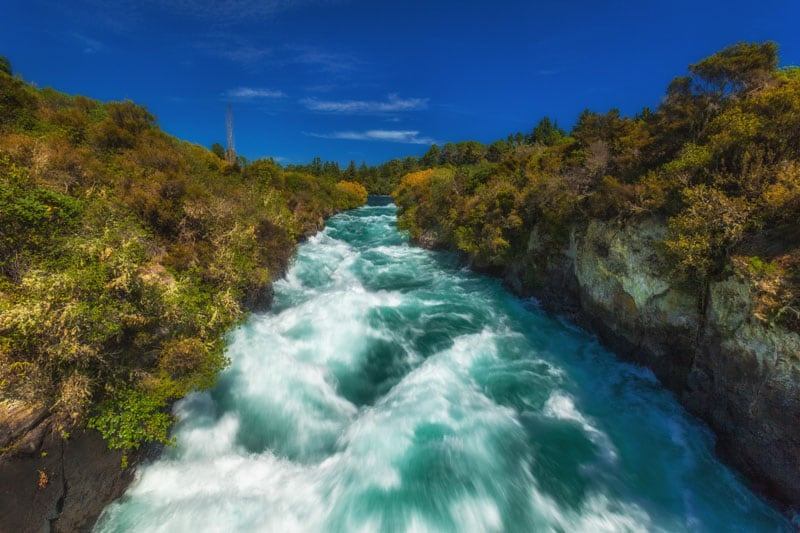 The Huka Falls offers a spectacular display of the power of water with 220k litres of water rushing down an 11-metre waterfall per second!
It's worth stopping to have a look!
31. Visit Hobbiton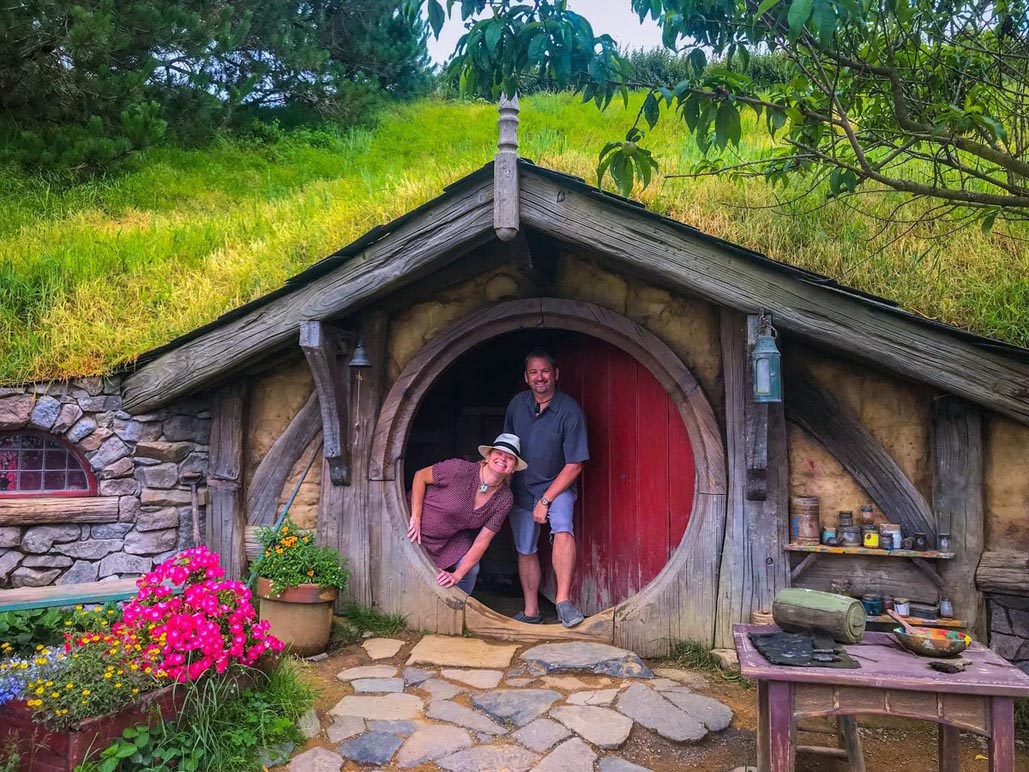 New Zealand has always been an amazing destination but the world really took notice when the Lord of the Rings filmed here.
An entire Hobbit Village was built on farmland and it is now open to the public. See where Frodo and Sam great up and experience a piece of Hollywood History.
Check out tours of Hobbiton with Get Your Guide.
32. Sky Tower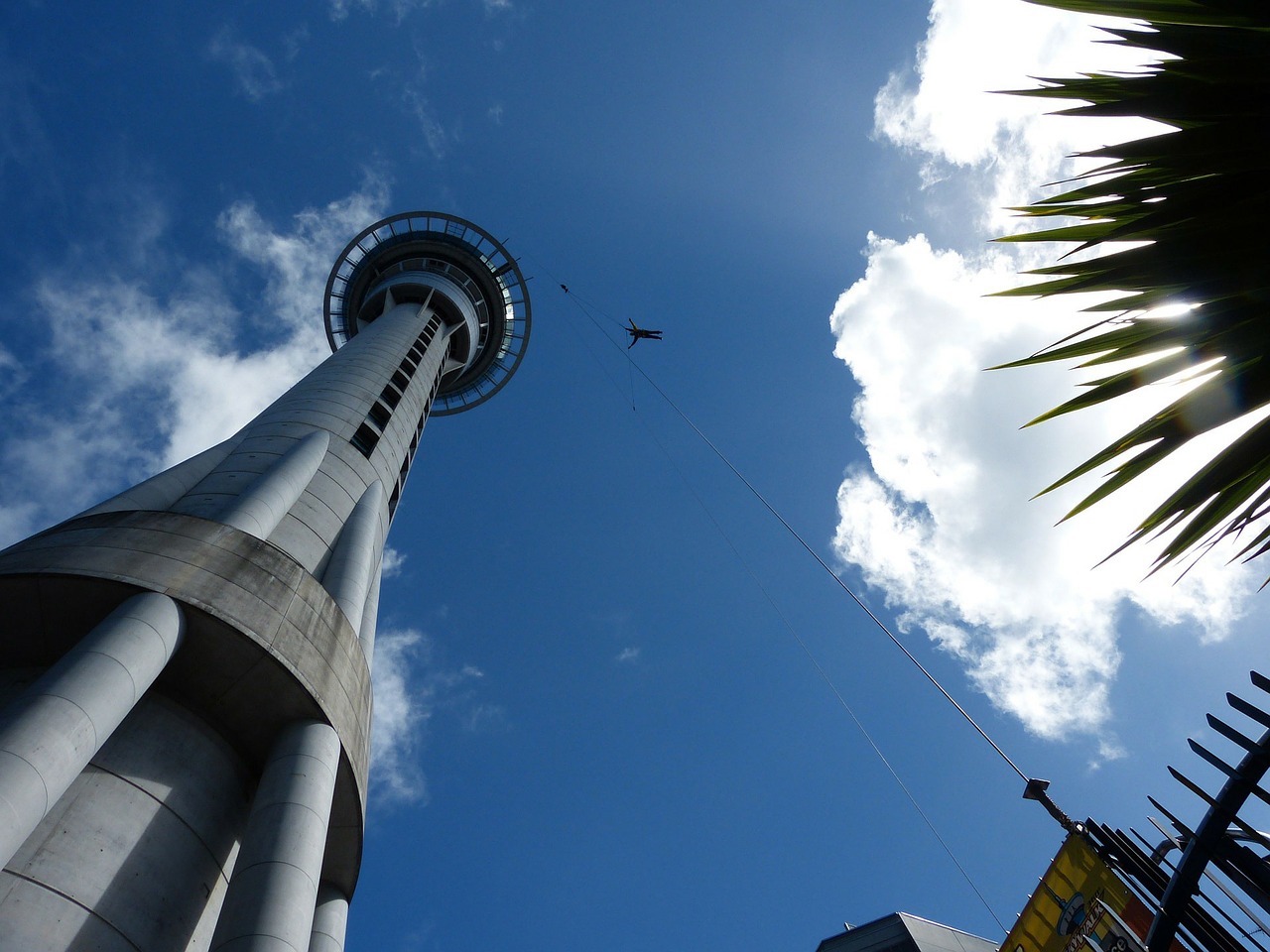 Want a little adrenaline in the city?
Choose from the Skywalk or Sky Jump at Auckland's Sky Tower.
What I love about this is, if you are not ready for a bunjy jump, this offers a controlled descent reaching a speed of 85km per hour.
33. Swim with Dolphins, Kaikoura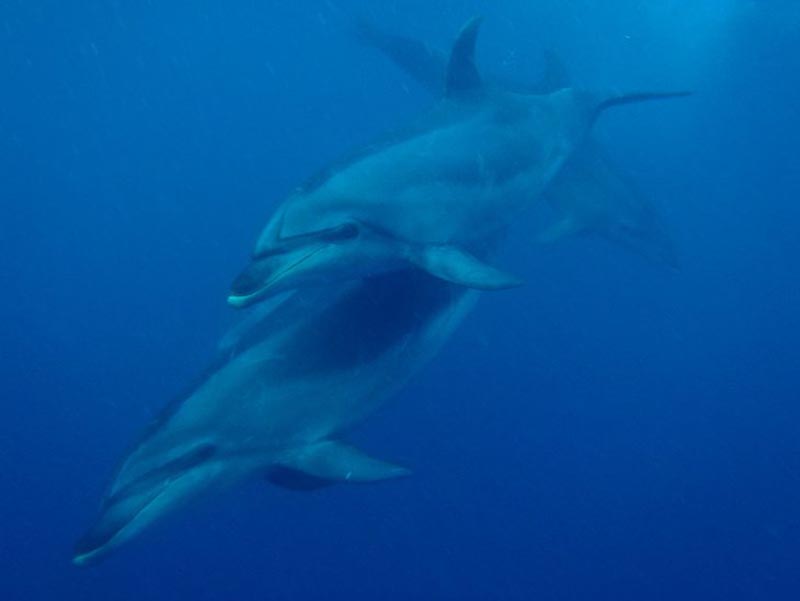 Swimming with dolphins is one of the most magical moments you will ever have in your life.
We swam with them in the The Bay of Islands where we had the opportunity to swim with bottlenose dolphins. But that is no longer allowed due to government restrictions.
I hear they became to domesticated.
But you can still swim with dolphins in other parts of New Zeland.
In Kaikoura, you swim with a larger pod but it is also a tour with more people too.
The waters are warmer on the North Island so you don't have to wear a wetsuit like in the South Island.
A wetsuit is required in Kaikoura.
34. Hot Water Beach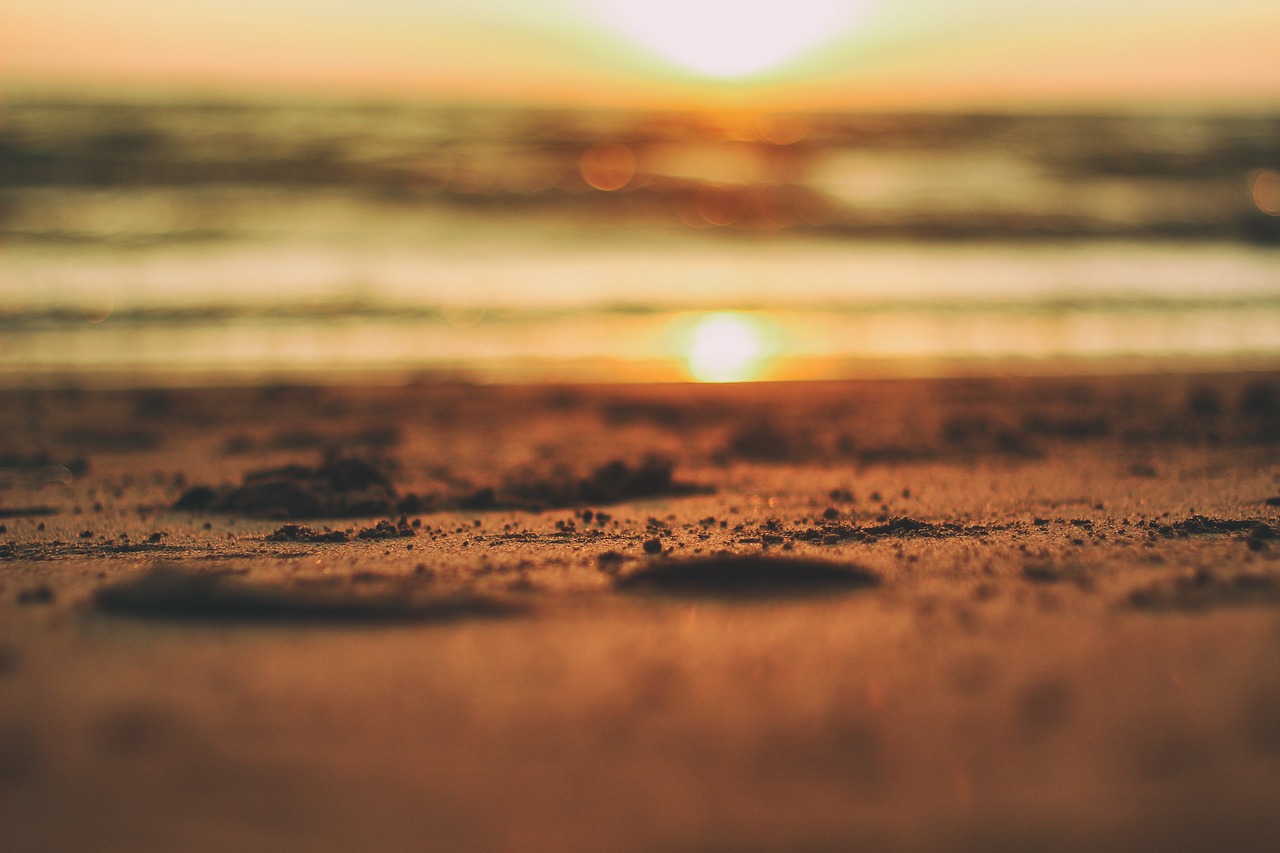 I will admit, it was pouring rain when we visited Hot Water Beach, so we didn't make a hot pool in the sand like so many others do.
When the beach is at low tide, the hot springs that run below rises through the sand creating a cozy place to burrow into.
35. Lord of the Rings Tour Wellington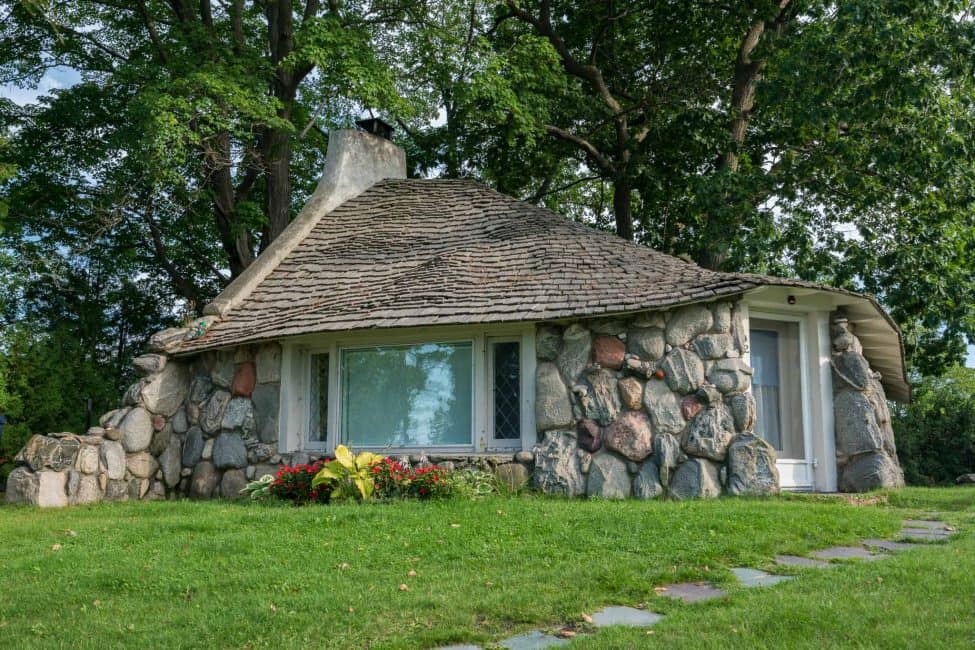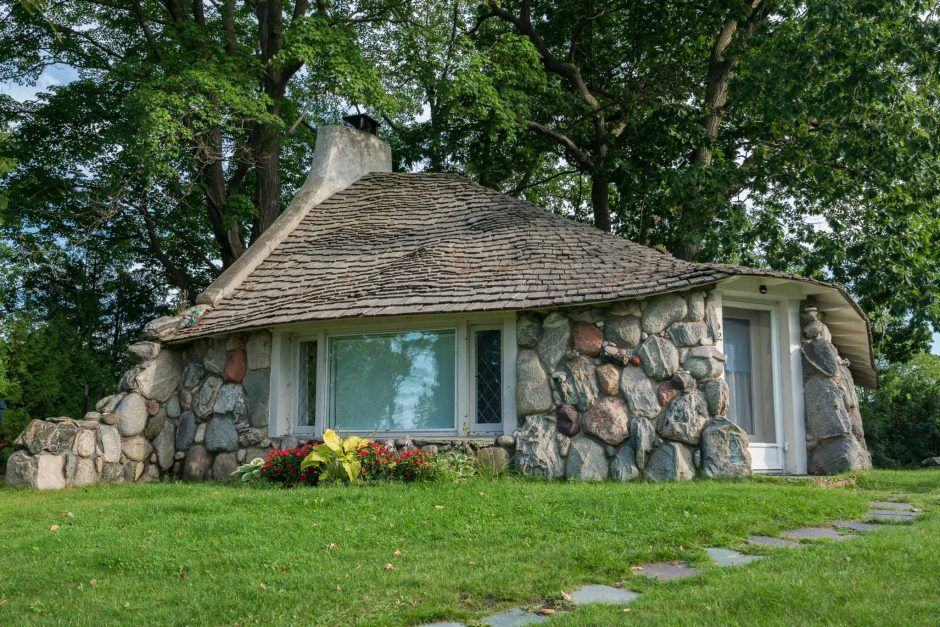 When heading over from the South Island, we hopped on a ferry to Wellington and had the chance to spend a few days there.
Wellington was the location for the main studios when filming Lord of the Rings.
We had the chance to see the miniatures and one of the coolest things was to see the sets showing the perspective of how they made the Hobbits look small compared to the wizards.
It was all done by perspective manipulation. Wizards were in a tiny part of the room hunched over while the Hobbits stood in a place with high cielings.
If you can't make it to New Zealand, check out the Hobbit Houses of Charlevoix in Michigan!
36. Hire a Campervan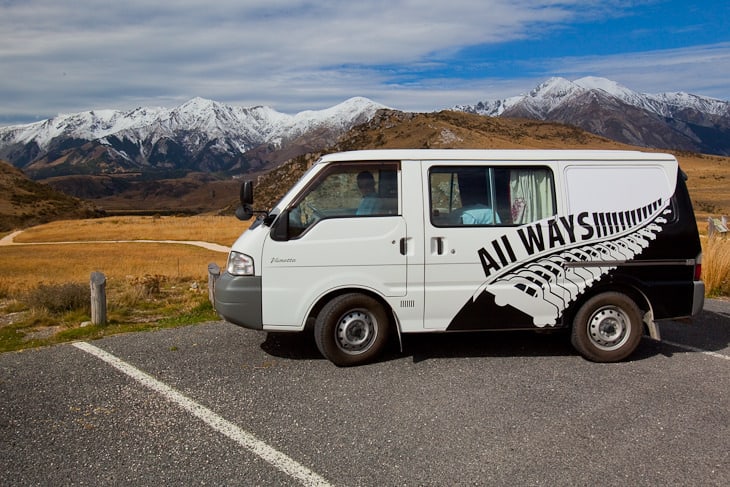 New Zealand was made for a road trip. The best way to experience it is to have the freedom of the open road.
Campgrounds are well stocked and getting around is super easy. Plus there are plenty of scenic lookouts just waiting for you to pull over.
37. Take the Flying Kiwi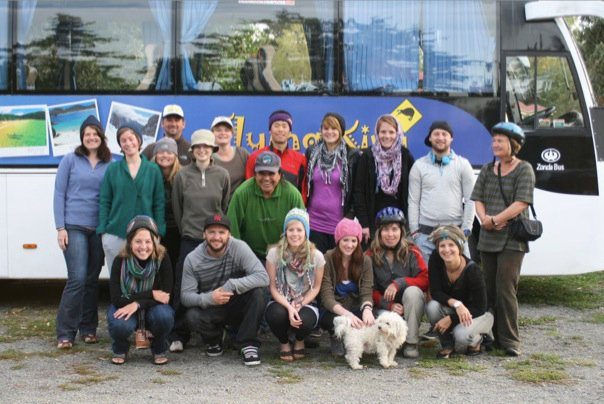 We travelled New Zealand with the Flying Kiwi and it's a great budget way to get around.
The hop on Hop off Bus lets you stay as long as you like in a location.
It's basic, with camping as your accommodations and barbecues for your meals, but it's a wonderful way to get to know your fellow travelers and to see a lot of the island.
The North and South Island Tour last about 6 weeks!~ But you can choose a leg of any tour that is usually around 9 days.
Map of Stops on our New Zealand Travel Guide
Did you enjoy this New Zealand Travel Guide? Pin to Save to Pinterest for future travel planning.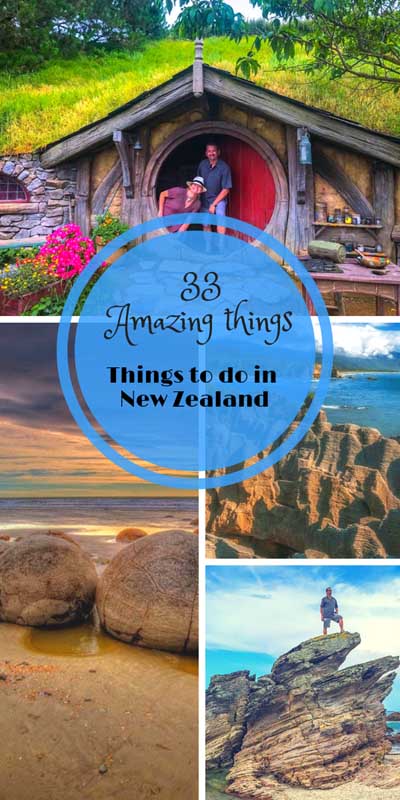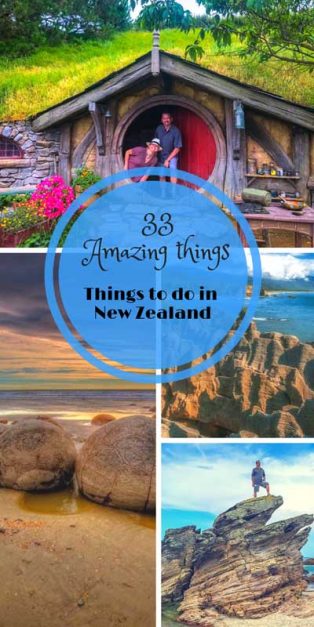 There are so many things to see and do in New Zealand, you could spend a month exploring the two islands and still not see it all. We know! We've spent nearly two months there.
Part of it as a Road Trip with AllWays Rentals, with The Flying Kiwi and again with Holland America Cruises
And now you can get around with Air New Zealand offers local flights to 25 cities getting you quickly to your destination.
So there you have it, you are armed with these 35 ideas of the greatest adventures and things to do in New Zealand, you'll be able to easily create your own custom itinerary.
Read More
33 Reasons to Visit New Zealand Right Now
How New Zealand Changed our Perspective on Life
New Zealand Adventure Tours for Thrill Seekers
Glowworm Caves a Dazzling Display of Light
Jet Boat New Zealand and the Lord of the Rings
Disclaimer: There are affiliates in the post. If you choose to visit any of the recommended tours we earn an income at no extra cost to you.
You Might Also Enjoy