Believe it or not, you don't need to fly all the way to New Zealand to experience Hobbiton. The charming town of Charlevoix, Michigan has their own collection of mushroom houses that transport you directly to Middle Earth.
The Unique Mushroom Houses of Charlevoix
Have you ever wondered what it would be like to walk through Hobbiton from The Lord of the Rings?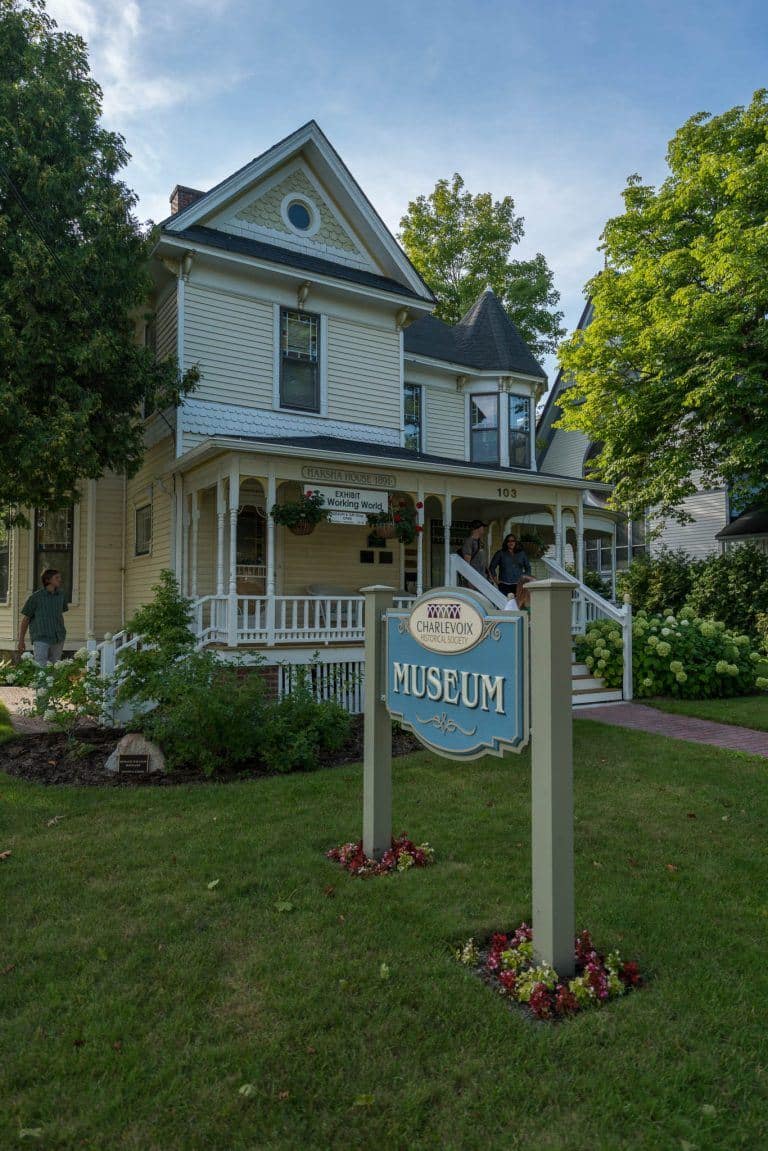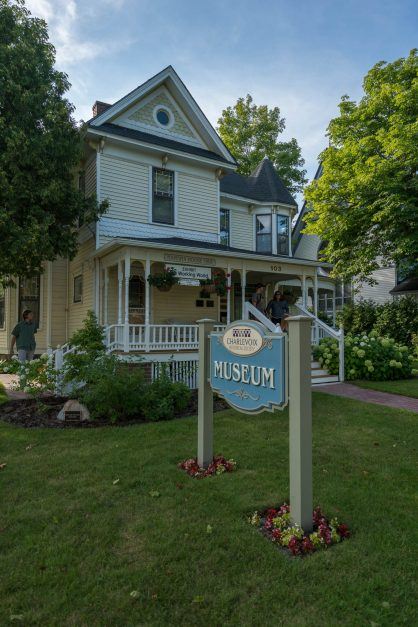 Our tour started at the Charlevoix Historical Society Museum where we perused historical photos and artifacts from the area, including Hemingway's original marriage license with his first wife, Hadley Richardson.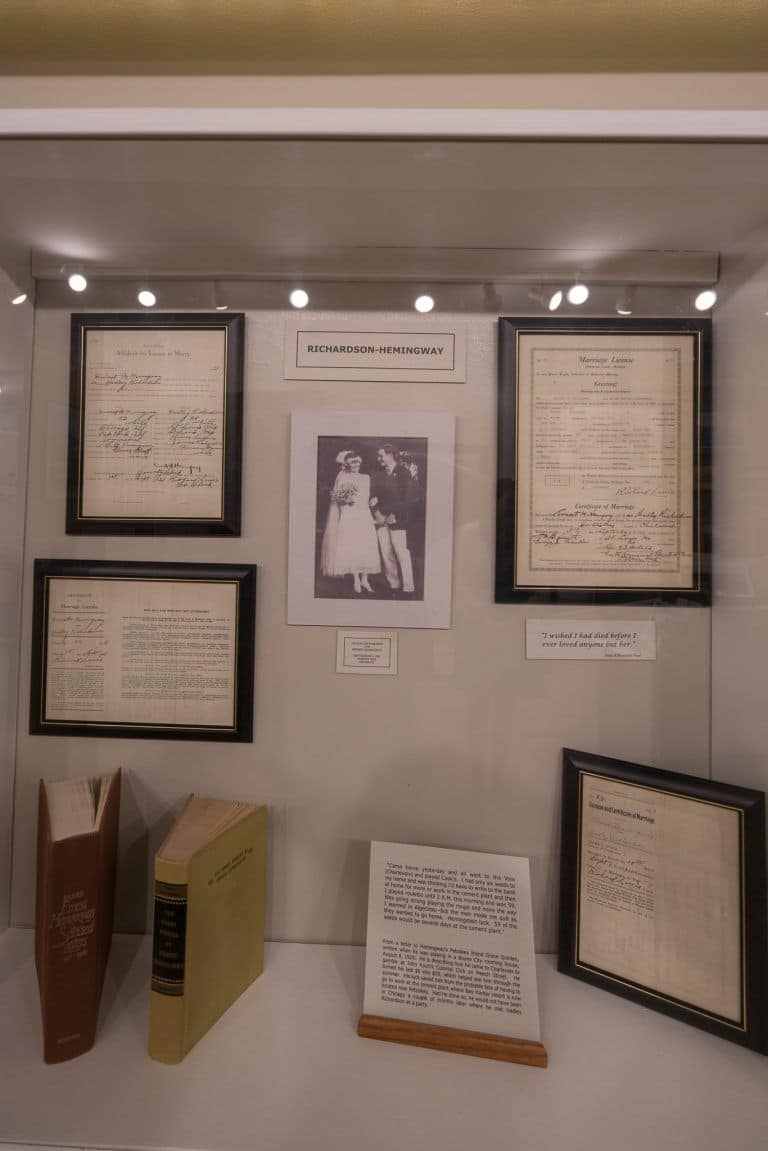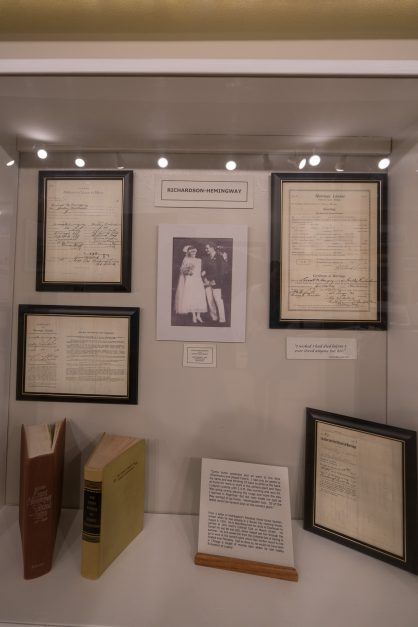 The museum itself is inside a historic building. The Harsha House was built in 1891 and was transformed into a museum in 1979.
It's a perfect start to set the tone for your walking tour through the mushroom houses built by local architect Earl A. Young.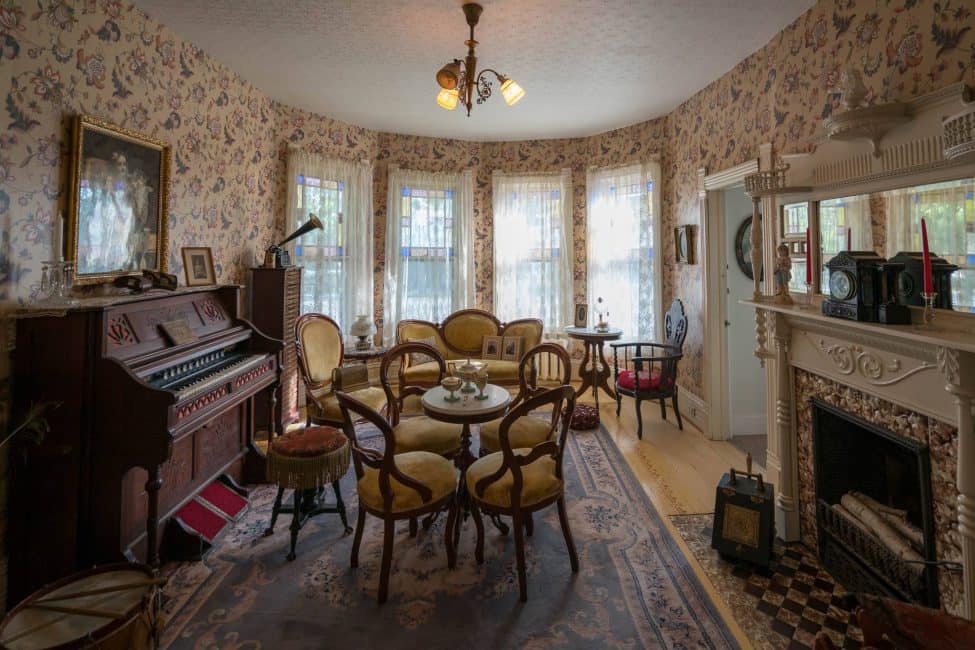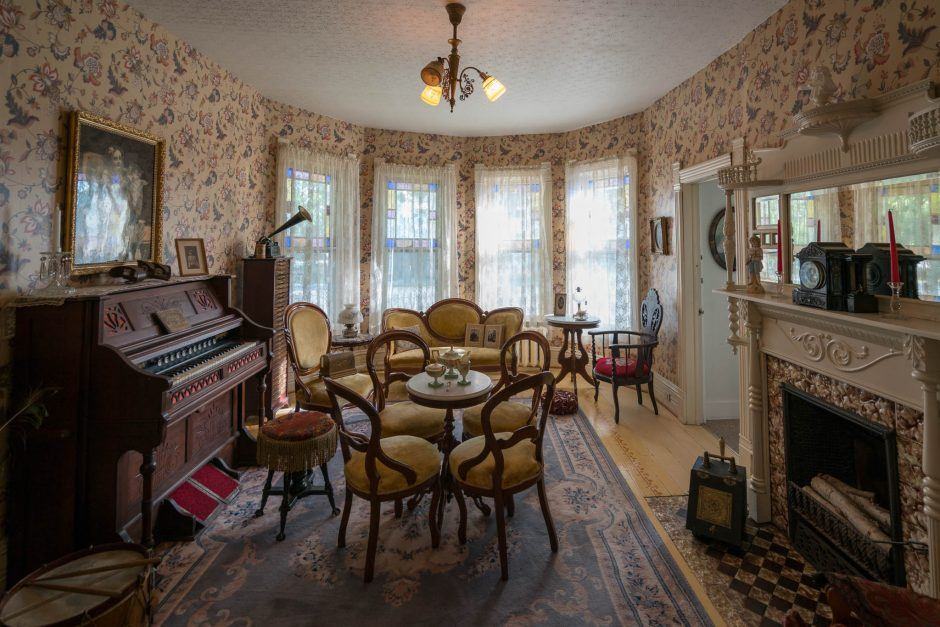 Earl Young designed 30 unique homes over a 54 year period. 28 buildings are still standing in Charlevoix and in recent years, visitors have been drawn to the area to see the unique structures.
You can buy a guidebook from the museum for a few dollars and tour the houses on your own, or you can join a tour with the museum staff and get personal stories and insider information.
We joined a tour and thoroughly enjoyed learning about the history of the houses.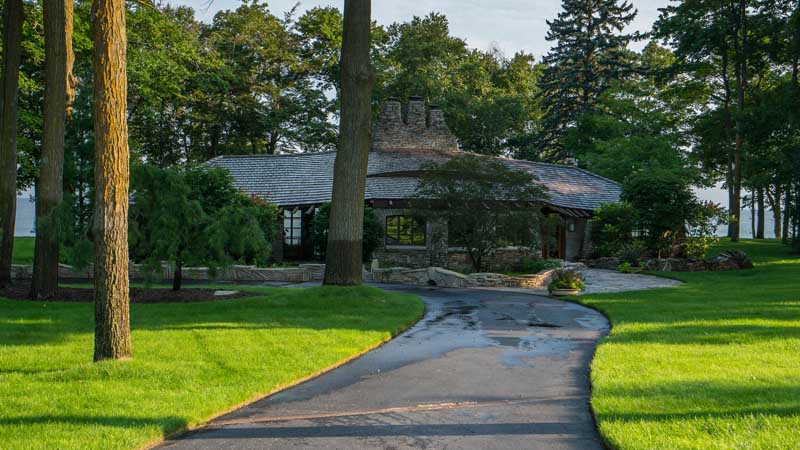 It's an easy walk through the streets and we were surprised to find that the Earl Young houses are owned by the private citizens who live in them.
We had to make sure not to disrupt their everyday lives, so it was important to stay off the property and simply enjoy the view from the road.
304 Park Avenue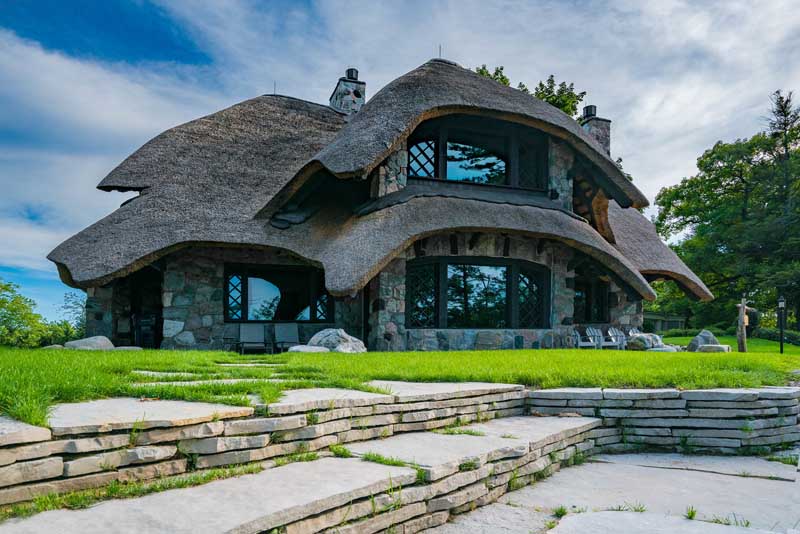 Our favourite house was the first house Earl Young built. Oddly enough, it doesn't look at all like his original design.
Built in 1919, it was remodeled in 2015 to look more like a mushroom than any of the other houses in the area.
Locals are split between hating it and loving it. We side with the latter half.
It was exactly what we were hoping for when thinking about Hobbit-like houses in Michigan.
I actually half expected Frodo to walk out and offer me a second breakfast.
Half House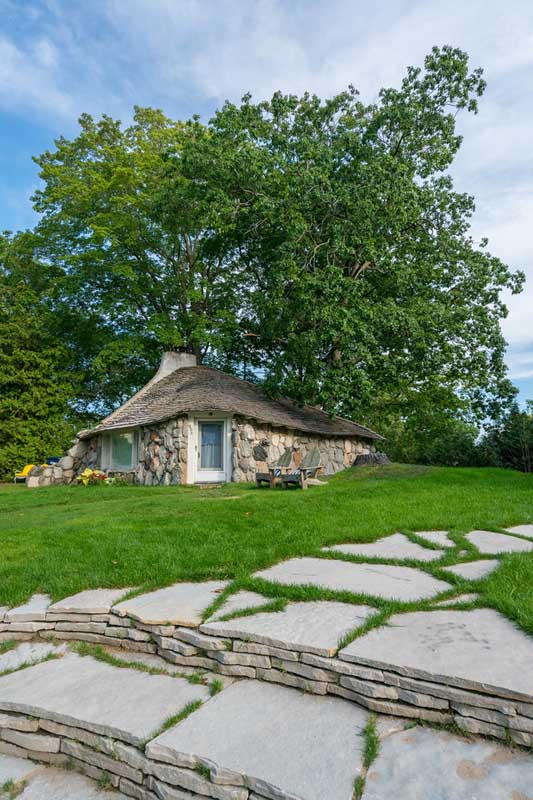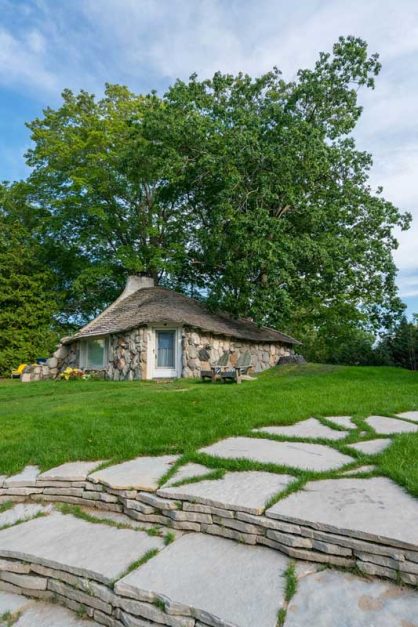 The Half House is probably the next best example of a Hobbit House, but this time it's the real deal. Built in 1947, the half house remains the same as it was in its original design.
I don't think I need to explain why it is called the Half House.
When looking at this house, it is clear that it looks like a house cut in half.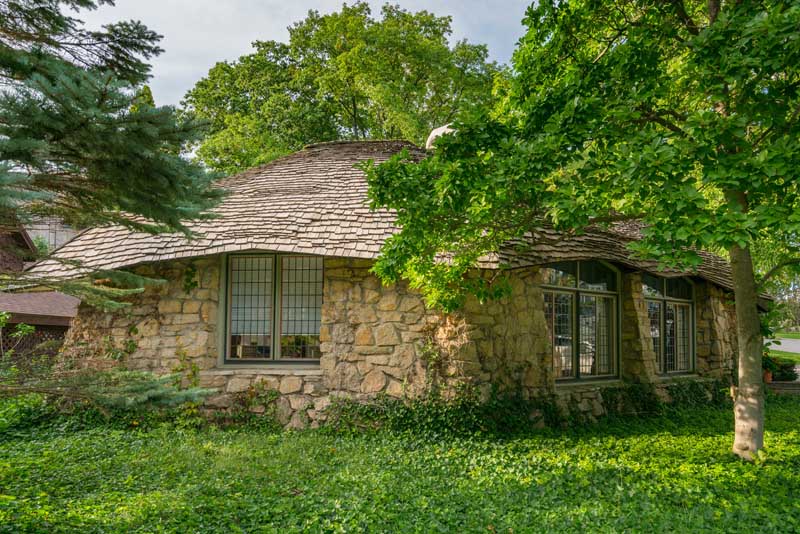 As we walked further down the treelined street, we explored several more Earl Young houses.
The original Mushroom House was the first house to catch tourists' eyes. It was completed in 1954 and the name caught on because Young designed it to resemble a huge button mushroom.
Up until 304 Park Avenue was remodelled, this was the most photographed house in Charlevoix.
The owners are obviously very aware of that, as they've put a lot of landscaping in front of their house in recent years to keep the tourists farther away.
306 Park Avenue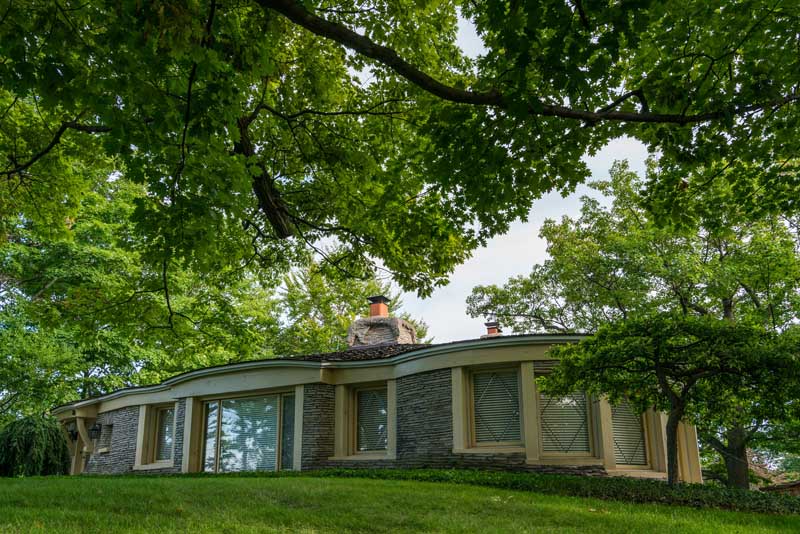 This house is located right beside the remodelled home and while it doesn't look as impressive as the modern mushroom, it is quite the huge home.
You don't notice how big it is until you walk along the street behind it and see the terraced steps leading down from the hill above.
This was Earl Young's second private residence and you can understand why he chose to live here.
The layers of stone blend beautifully with the land.
This home shows a good illustration of Young's style of layering stone in curved designs, including stone fireplaces, and shingle roofs melding seamlessly with the landscape.
Abide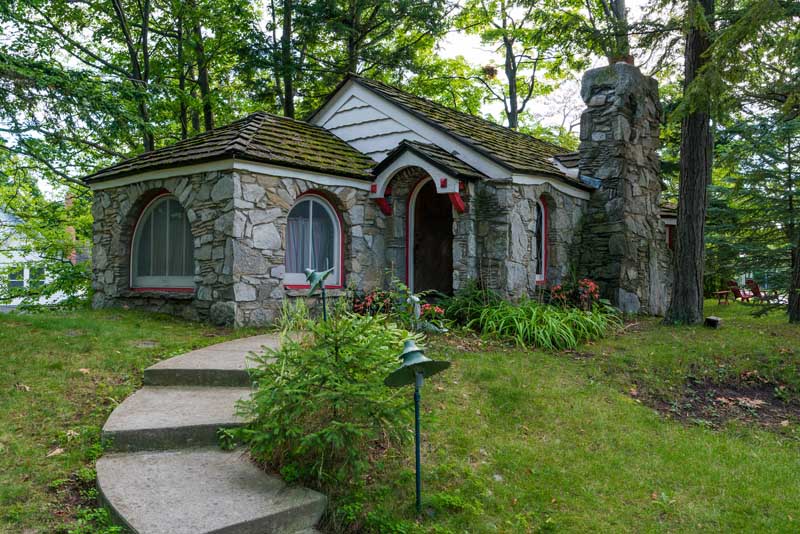 This house on the corner is a tiny spot that looks as if it is starting to be overrun by the nature it was built within.
Built in 1938, this house took Young's technique of building around nature to a whole new level.
The trees and land that surround it seem to almost be a part of the house.
If there is one Earl Young Mushroom House that looks like something right out of a fairytale, this one is it.
Boulder Manor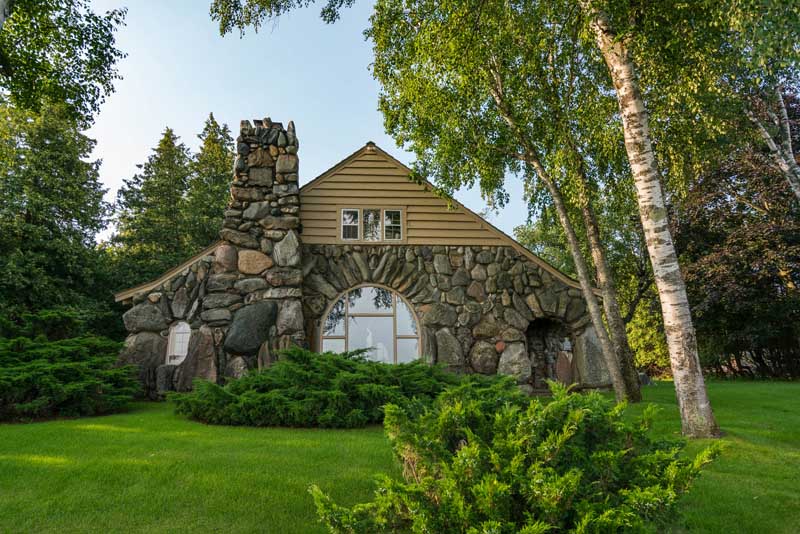 Located along Lakeshore Drive, Boulder Manor is another Young private residence.
Sadly he had it almost finished when the Depression hit, and he had lost it by late 1929.
He did, however, regain it in 1937 and finished it in the early 1940s.
Sucher House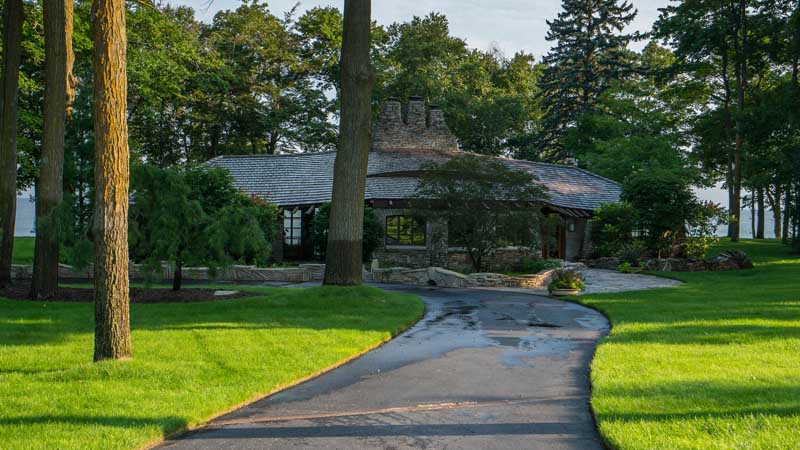 The final house we saw was the Sucher House. It is the largest house designed by Young and was built for the head of Speedway 79 gasoline company.
You'll see a lot of stone fencing in the area, and this house shows the stacked stone fencing that is quintessential Young design.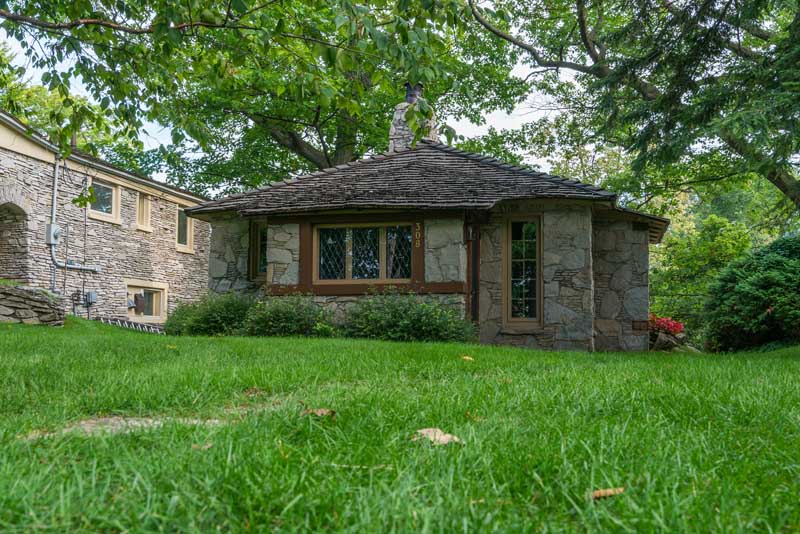 It's no wonder the Earl Young Mushroom Houses of Charlevoix attract visitors from around the world.
These architectural designs are works of art. Having so many unique structures in one place is a rare thing. Sure you could visit Hobbiton in New Zealand, but that's all make-believe.
It's just a film set.
Charlevoix's mushroom houses showcase the work of one man's life over 50 years of service.
If you are a fan of architecture or interesting stories, this is an excellent stop when visiting the USA.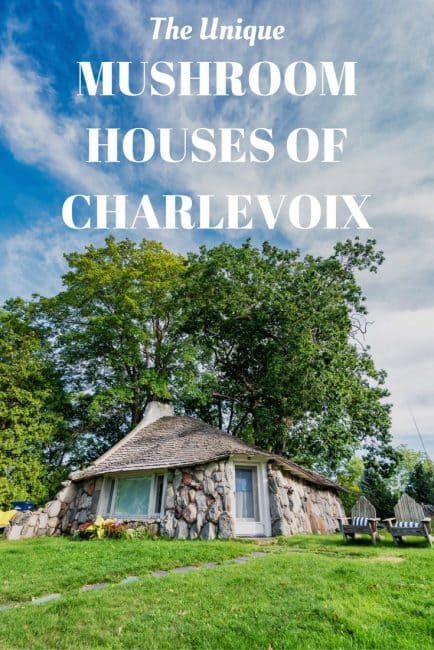 Read More:
You Might Also Enjoy