Explore this exciting and diverse state with this insider's guide to the best places to visit in Michigan. Michigan is a favorite vacation destination for nature lovers, photographers, adventurers, extreme sports enthusiasts, and anyone looking for an unforgettable experience.
Places to Visit in Michigan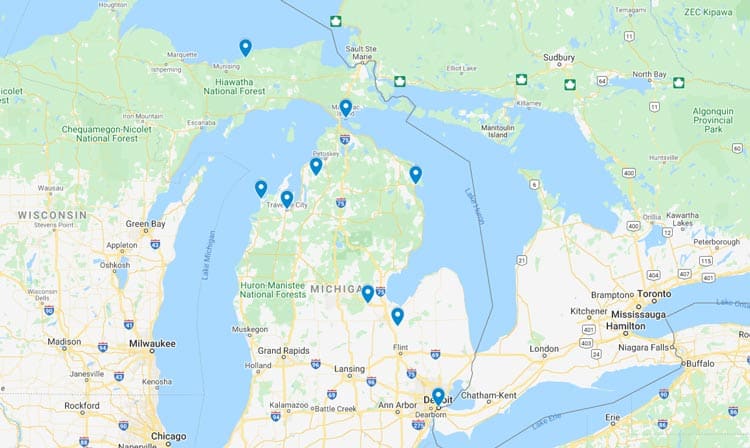 The Great Lake State attracts visitors from around America. From the north shore of Lake Michigan to the Motown and Motor City heritage of Detroit, there are many reasons to visit Michigan. Michigander Sherry Trautman shares the very best places to visit in Michigan as recommended by a born and raised local. If you are looking for road trip ideas, add these places in Michigan to your trip.
1. Relax on Mackinac Island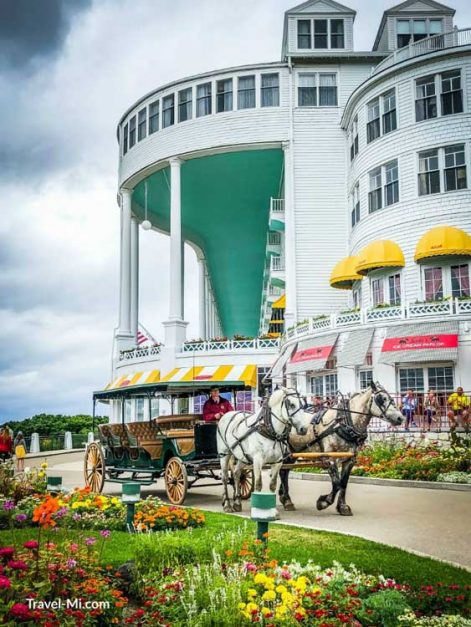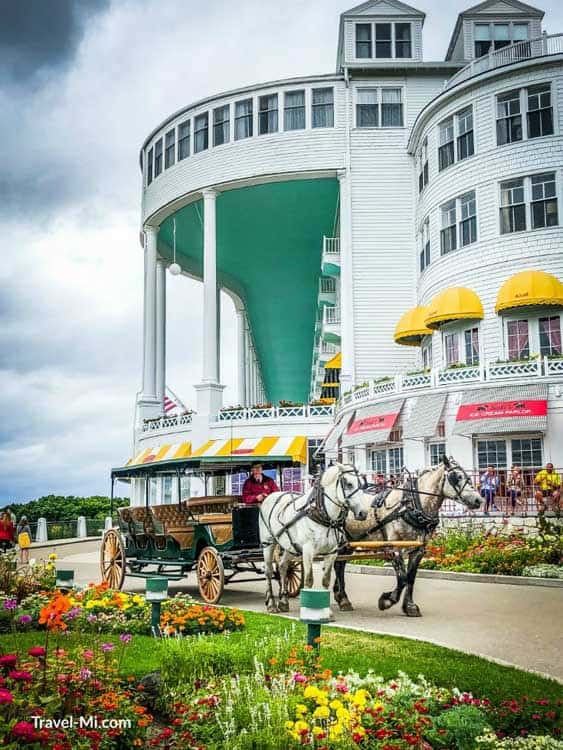 There's a reason why Mackinac Island is such an idyllic island destination for adventurers, dreamers, and lovers. Close your eyes for a moment and imagine the soothing sounds of waves lapping against the rocks, the soft "clop, clop" sound of horse-drawn carriages slowly passing by and the warmth of the sun on your face. Since horse-drawn carriages, walking and bicycles are the only modes of transportation on the island, you'll feel your body and mind slowly relax.
Before taking the ferry over to Mackinac Island, stop in at Bridge View Park to take a photo of the iconic Mackinac Bridge. It is the fifth-longest suspension bridge in the world. Check out 8 Reasons You Must Visit Michigan's Upper Peninsula
2. Things to do on Mackinac Island
Rent a bicycle as the island is eight miles in circumference
Climb the 207 stairs up Castle Rock (yes, I counted!) to see the famous Arch Rock and stunning views of Lake Michigan.
Learn about the island's history while touring Fort Mackinac (and if you are lucky, you might get to fire the cannon!)
Visit the beautiful Butterfly House
Rent a kayak to enjoy exquisite, seldom-seen views of the island and the Straits of Mackinac.
Indulge your sweet tooth on creamy Mackinac Island Fudge.
Tour the iconic Grand Hotel and its majestic gardens.
3. Discover Shipwrecks and Fossils in Alpena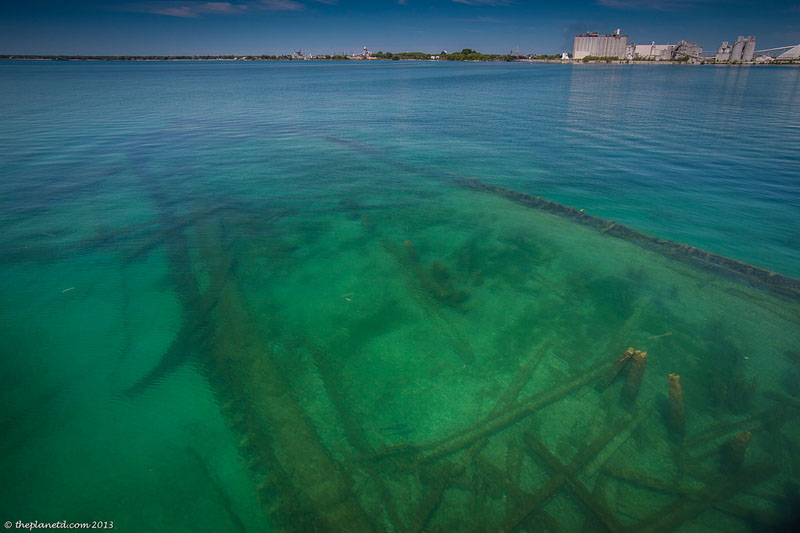 Alpena sits on the Thunder Bay Marine Sactuary. Did you know there are over 200 shipwrecks in this sanctuary? While visiting Alpena, be sure to take an exhilarating glass-bottom boat tour to view several sunken wrecks throughout Thunder Bay. It's an unforgettable experience! The Alpena region also offers outstanding hiking, biking, exploring, and kayaking opportunities at Island Park, Besser Natural Area, and Rockport State Park. Read more at Fun and Unique Things to do in Northern Michigan
4. Rockport State Park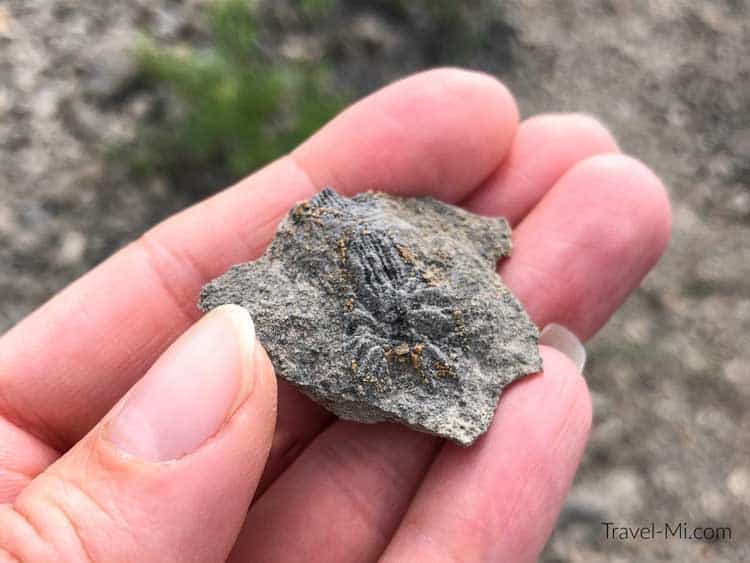 If you are feeling adventurous, spend a couple of hours at Rockport State Park searching for the expansive rock quarry and fascinating bat hibernaculum. You can also find and bring home rare Devonian fossils dating back 400 million years!
5. Photograph Pictured Rocks National Lakeshore
Pictured Rocks National Lakeshore is one of the most picturesque places to visit in Michigan. Snowmobiling, hiking, and kayaking offer breathtaking views of the majestic sandstone cliffs and untouched beaches. There are approximately 100 miles of trails to explore to enjoy a peaceful commune with nature. In the winter this is a popular spot for cross country skiing.
If you visit Pictured Rocks National Lakeshore during the winter season, several frozen waterfalls are worth hiking or snowshoeing several miles. You can also explore the breathtaking Eben Ice Caves located in Eben Junction, just 20 miles southwest of Pictured Rocks National Lakeshore.
6. Indulge in All Things Cherry in Traverse City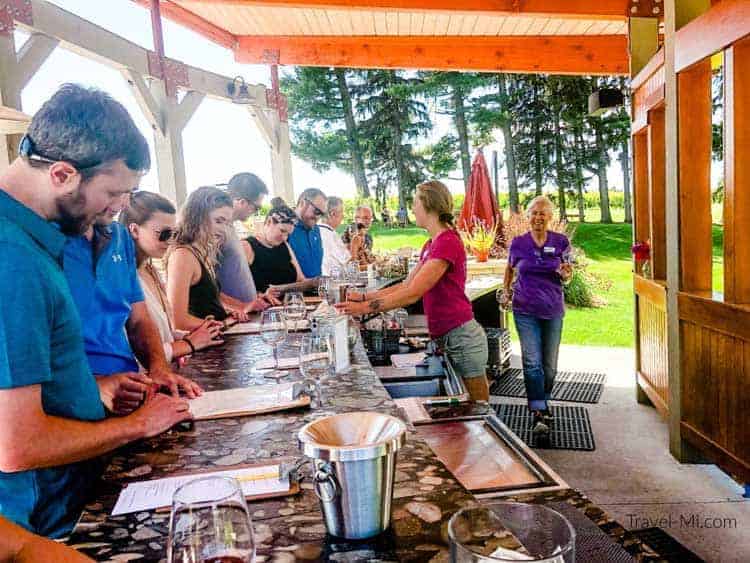 Traverse City is ripe (pun intended) for excellent wine tasting, kayaking, biking, exploring, and indulging in all thing's cherry. The "Cherry Capital of the World" and its five surrounding counties produce forty percent of the annual tart cherry crop in the United States. While visiting Traverse City, snap a fun photo in front of the World's Largest Cherry Pie Pan, enjoy an ice cream flight at Moomers, and embark on a tall ship adventure.
If you visit in July, the National Cherry Festival will be in full swing. This fun Michigan festival draws over 500,000 visitors annually! Traverse City's cherry blossoms bloom in May, offering excellent photography opportunities while tasting wine on the Leelanau and Old Mission peninsulas.
Discover the spooky side of the city by touring the abandoned state mental facility and steam tunnels at the Village at Grand Traverse Commons, one of the largest historic preservation and adaptive reuse redevelopments in the country.
Cool Fact: In 2009 TripAdvisor named Traverse City the #2 small town travel destination in the US and it has been named one of the Top 10 Places to retire in the country.
7. Sand Dunes of Sleeping Bear Dunes National Lakeshore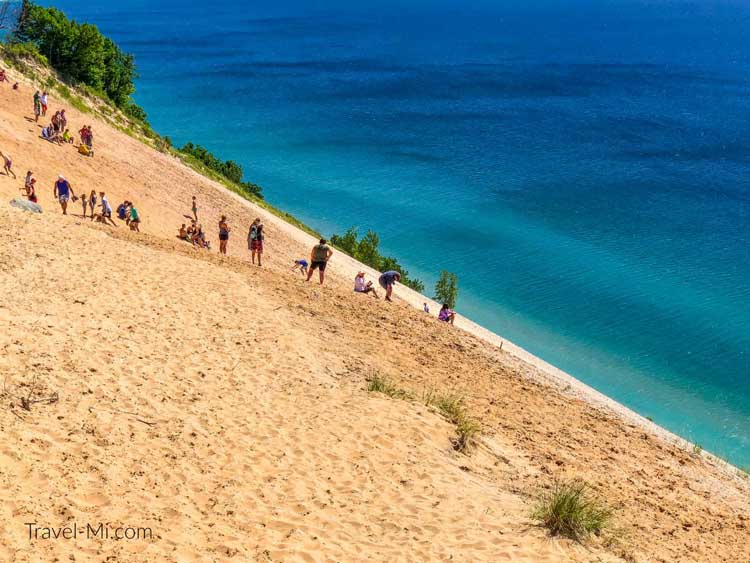 Sleeping Bear Dunes National Lakeshore is a must-see while visiting Michigan. Perhaps one of the most scenic and diverse views of the dunes is Pierce Stocking Drive located near Empire, Michigan.
You will have the opportunity to photograph vast sweeping dunes, climb an incredibly steep dune and embark on scenic hikes during this seven-mile drive. While you are visiting the area, consider driving south on M-22 to see Point Betsie, one of Michigan's most beautiful lighthouses.
8. Rafting Adventure in East Jordan
Rafting, tubing, and kayaking fans will love the clear, fast-moving rapids of the East Jordan river. Views of the towering pine trees are breathtaking with each turn and bend in the river. Rafting down the river with Jordan River Outfitters after a fresh snowfall is a chilly yet beautiful and exhilarating winter experience.
9. Sand Dunes of Silver Lake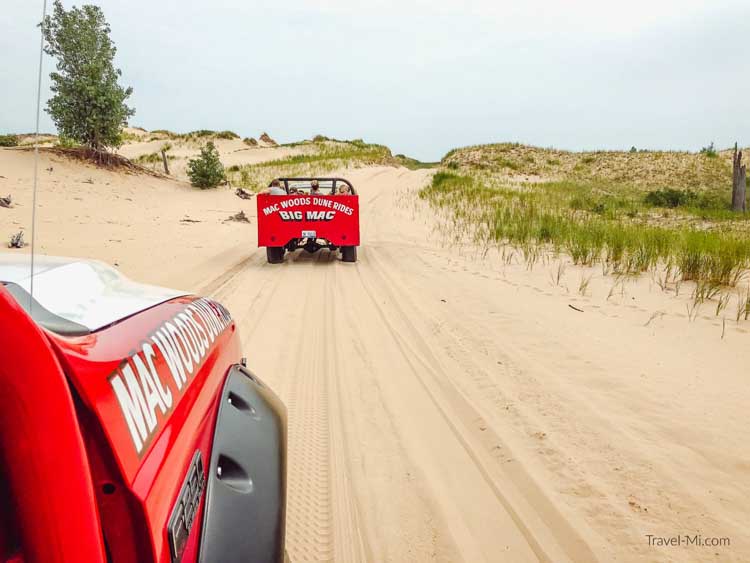 If heart-pounding, adrenaline-pumping action is your idea of a fantastic vacation, consider adding a dune buggy adventure in Silver Lake to your Michigan vacation itinerary. Upon arriving, you will notice the town feels alive, almost vibrating with energy and excitement.
Adrenalin fans can rent jeeps or buggies to crest and rush down the towering dunes overlooking sparkling Silver Lake. For a shorter, family-friendly dune experience, embark on an exhilarating dune ride with a local tour company.
10.Frankenmuth – Fried Chicken and Christmas Wonderland
As a word of warning, Frankenmuth, Michigan, can easily steal your heart. This charming Bavarian-themed town is home to the famous Holz Bruke covered bridge, horse-drawn carriage tours, and tantalizing sausage, taffy and fudge shops. For a unique experience, book a pretzel rolling class at the Bavarian Inn or embark on a riverboat excursion on the family-owned Bavarian Belle.
Your trip to Frankenmuth isn't complete until you've treated yourself to Zehnder's famous fried chicken or shopped for handmade ornaments at Bronner's Christmas Wonderland, the world's largest Christmas store. You won't leave the seven-acre store empty-handed as 50,000 trims and gifts will tempt you at every turn!
11. Midland's Record-Breaking Canopy Walk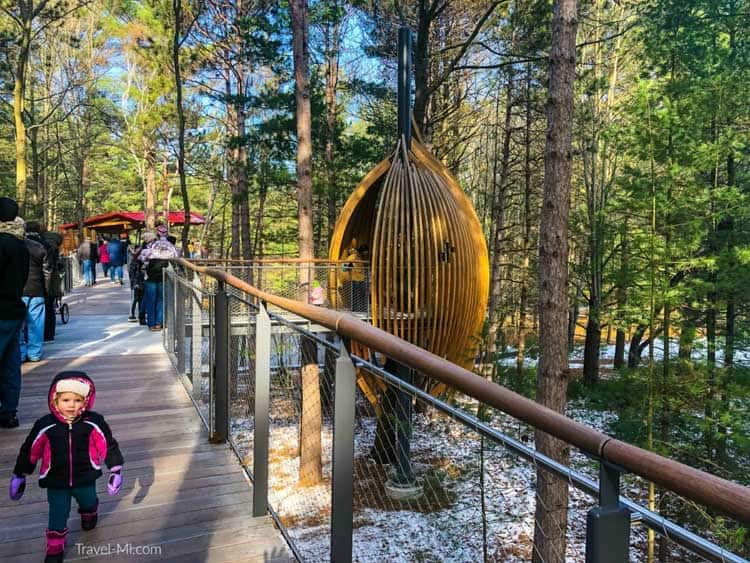 For a unique Michigan experience, visit the "Nation's Longest Canopy Walk" located at Dow Gardens and Whiting Forest in Midland, Michigan. Open year-round, discover what it's like to wander among the treetops and walk suspended 40 feet above the ground. While visiting Midland, cheer on the Loons during a rousing baseball game or explore the Tridge, a three-way wooden footbridge offering a bird's eye view of the Chippewa and Tittabawassee rivers.
12. Relax and Explore East Tawas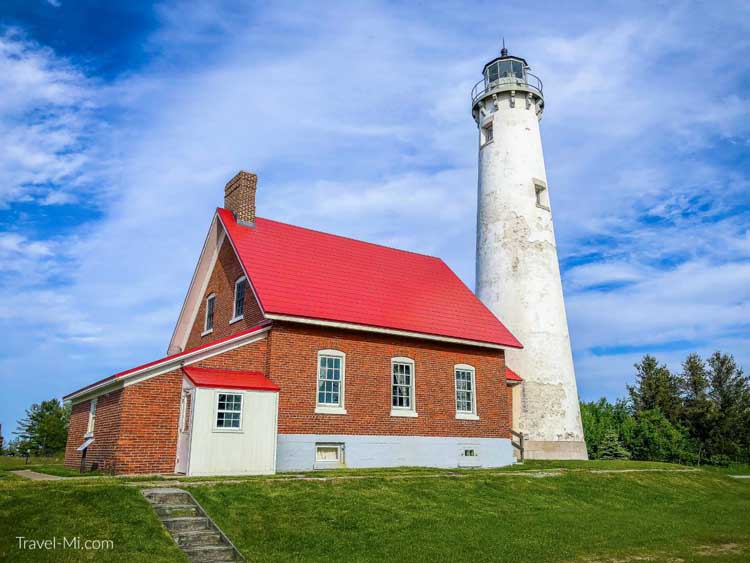 Tawas Point State Park is a fantastic place to visit during all four of Michigan's seasons. The warmer weather months offer opportunities to kayak, paddleboard, bike, camp, relax on the beach or meander along the Saginaw Bay Birding Trail. During winter, clamp some crampons onto the sole of your boots and explore the Sandy Hook Nature Trail paralleling Lake Huron. Tawas Point Lighthouse's bright red brick is also a striking contrast against sparkling white snow.
Downtown East Tawas offers excellent boutique shopping and dining on Newman Street. Wander the boardwalk around the nearby marina for views of luxurious boats bobbing in the water and waves cresting on Lake Huron. As you stroll, grab a Pronto Pup, a surprisingly crispy corn dog on a stick for a fun afternoon snack.
Fall in love with Michigan
So there you have it. These are my favorite places to visit in Michigan. If you are visiting Michigan, be sure to get out of Detroit and see all the cool attractions that the Great Lake State has to offer.
If you enjoyed all of these places to visit in Michigan, Save this post to Pinterest for future travel planning.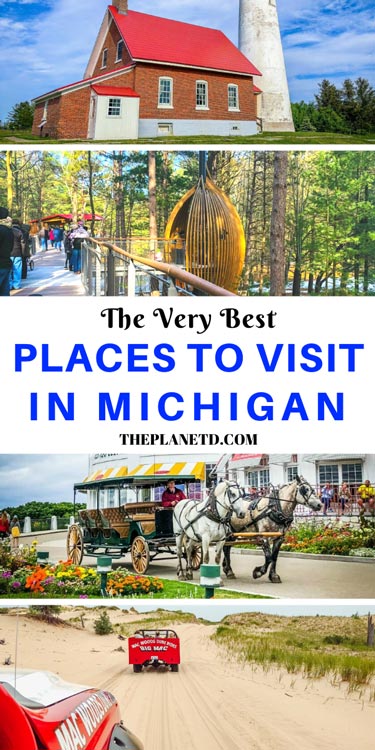 Read next: