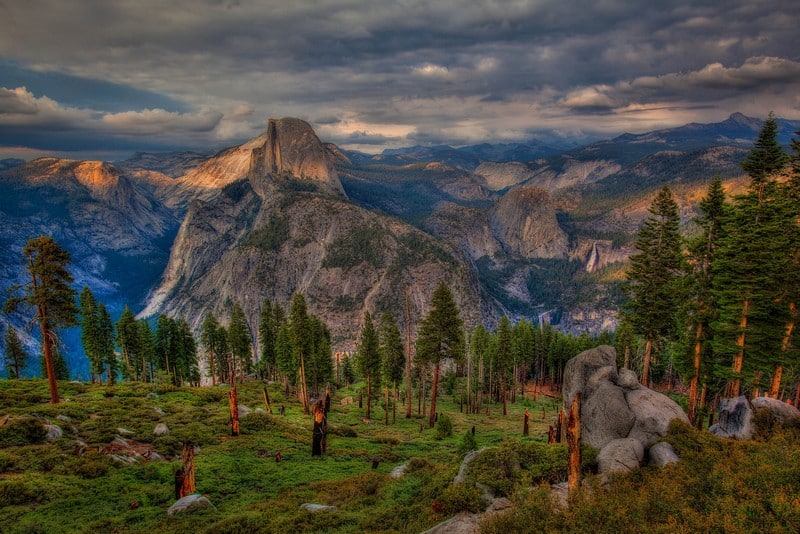 One thing about The United States of America is one of the most diverse countries in the world.
With a multicultural society and a diverse landscape, you'll have a different experience in each of the 50 States.
Reaching to the far North in Alaska to Southern California and Hawaii, I don't think there is any country on the planet with as many climates. The United States is our neighbour to the South and I have to admit, I'm jealous of their landscape.
They have their choice of visiting The Rocky Mountains and the arctic circle but also have tropical destination complete with palm trees and jungles.
There is so much to do there, it's no wonder that it's the most visited country in the world. This United States travel guide will help you plan your next vacation.
Fast Facts
Currency – 1 USD = .75 Euro
ATMs are everywhere and you can make Interac payments at most establishments
Electricity – 110 Volts AC
Pre paid Sim Cards are available in the USA you can also buy a T-Mobile personal Mifi that will give you Internet access anywhere up to 5 devices.
Choose Your Destination
Alaska
No United States Travel Guide would be complete without mentioning Alaska.
From Whale Watching, zipping through the bay while driving your own zodiac and spying bald eagles in Ketchican, to flying over Mount McKinley and visiting the incredible Denali National Park, there is so much more to Alaska than snow and ice.
Although glaciers are the star attraction. You can sail through the magnificent glacier bay or witness the awe-inspiring Juneau Ice Fields. Nothing beats flying over glaciers in a Helicopter though, but taking a hike back to catch a train to Skagway is a thrill you'll never forget. If you do find yourself in the last frontier, make like a cowboy and go on a trail ride near Mount McKinley.
You may know of seeing Alaska by Cruise, but going inland to explore is unforgettable.
Hawaii
America is lucky, it has a tropical destination in it's own backyard. If an American wanted to retire in warmth, they can fly to Hawaii and set up shop.
Although, I believe it's one expensive place to live.
We only visited Hawaii for the first time last year and we had the opportunity to travel to Lanai and Maui.
These are two very contrasting islands that are only a short ferry ride away from each other.
We loved the choices of accommodation in Maui, the adventures in Maui, it's got everything you need. but it's still very laid back and has that island vibe. From paddle boarding, kitesurfing and even going out on an Outrigger Canoe, we did everything Maui including a Luau.
Lanai was a different story. An island with a small population of only about 300,000 people this is a place where Hawaiians come to relax. Being Dave and Deb though, we did anything but relaxed.
We went skeet shooting, snorkeling, hiking and four wheeling during our time in Lanai.
We even visited a wonderful cat sanctuary helping feral cats on the island but stayed in the lap of luxury at the gorgeous Four Seasons Resorts. Yes, there are two of them!
West Coast
The West Coast is where dreams are made. Los Angeles California is everything you want it to be, but take a road trip up the coast and explore the beautiful national parks, gorgeous canyons and historical routes like Route 66, Las Vegas Nevada sits in the middle of the desert and it's a welcome oasis after surviving Death Valley.
It's the perfect place to load up the car, fill up on your favourite snacks and take a great American Road Trip.
East
When putting together this United States Travel Guide we couldn't leave out the east coast. American is a huge country and we have so much more to explore.
We travelled the States a lot before starting this travel blog, and haven't had the opportunity to write about our childhood haunts of North and South Carolina, Tennessee or even Pensylvania, but it's been fun revisiting the US over the past couple of years and writing about New York, sending our writers to Asheville and Columbus and now we've had the opportunity to explore a bit of Wisconsin and our immediate neighbour Michigan.
Budgeting
Accommodation
Budget – Budget hotels, motels, and inns vary in their pricing. Depending on the city, you might pay between $50 – $100 per night. These rooms may have fully serviced rooms and offer breakfast while some will even offer wifi.
Mid Range – In the United States, you will spend between $100 – $200 per night in a mid-range hotel. These hotels are usually in better locations, offer higher-quality amenities, pool and gym facilities, and a few more options.
High End – In the United States, pricing for luxury hotels begins at $300 per night. Hotels in this range are usually located in affluent parts of any city and offer services to the rich and famous. Staying in one of these hotels is a full experience in and of itself.
Check out our favorite booking platforms Booking.com, Tripadvisor and Air B&B for the best deals on accommodation in the United States.
Food
Food:
The Hamburger – America is known around the world as the land of burgers and you can find them in restaurants and street food trucks.
Apple Pie – This sweet treat combines sugar, buttered dough and sliced apple to create a dessert that is beloved by the entire continent.
Clam Chowder – In the city of Boston, you can find this famous soup made with potatoes, pork, shellfish, herbs, and heavy cream.
Deep Dish Pizza – This type of pizza is made in a deep dish; allowing the crust to rise higher and for lots more cheese and tomato sauce to be added on top.
Texan Barbecue – The people of Texas are famous for their grilled meats; seasoned, tenderized, and loved by all.
Transportation
Getting to:
Flights: The United States has a very well developed air travel system. You can get flights into the country from anywhere in the world and Hartsfield-Jackson Atlanta International Airport is the busiest airport in the world.
You can check for the best flights to the United States on Skyscanner.
Transportation:
Buses: The bus system in the United States runs through cities and across the country. Depending on your location, you can find tickets starting from $1.
Taxis/Uber: There are yellow taxis in every major American city. Their pricing is usually metered, Uber is also widely available for use.
Car Rental: If you would rather drive yourself you can rent a private car for between $20 – $50 per day.
You can also compare prices here.
Places to Stay
Americas Best Value Inn – With prices starting from $75, this budget hotel offers basic amenities as well as free continental breakfast, free parking, and wifi.
Drury Hotels – Pricing at this mid-range hotel chain starts at $125 per night. Guests can expect high-quality beddings, a pool, and a daily happy hour event where they can mingle with other guests.
Thompson Hotels – There are ten different Thompson hotels in the United States. They all provide sheer luxury experiences. Prices begin at $300 per night.
Packing Tips
You should pack for the United States depending on what season and region you'll be visiting. For example, the Midwest can experience extreme cold during the winter, while the South often has temperatures over 100 F in the summer.
Layers – Layers are key when traveling across the United States, especially if going to different states in one trip with varying temperatures.
Camera – There are many beautiful opportunities for pictures in the United States, so make sure you bring your camera and batteries.
Refillable water bottle – Many cities offer water fountains where you can fill up your water bottle for free, including most airports and malls.
See our packing tips: packing tips
When to Go
The seasons in the United States vary by region. However, a general rule of thumb is to visit in Spring and in Autumn. This is because Summer is considered peak season, and Winter is often too cold to explore properly.
Things to Do
Adventure
Visit the Grand Canyon – The canyon is 277 miles long, 18 miles wide, and over a mile deep. Approximately 5 million people visit the Grand Canyon National Park every year.
Hiking – If you enjoy being walking and experiencing the beauty of nature, the city of Seattle is known as a hiker's delight.
Bungee Jumping – This is an exciting activity that involves jumping from an extremely high place with a bungee cable tied around your waist. Try it out at the Rio Grande Bridge in New Mexico
Culture
Explore the National Parks – There are 62 different National Parks across the United States to explore.
Watch a Football Game – American Football is a game that is quite unique to the United States. You can watch the New York Giants play a game at the MetLife Stadium in New York City.
Booking Resources
Whenever we travel to we make sure to start with these companies.
We have tried a lot of different ones over the years and all of these have consistently proven to be the best when it comes to offering great prices.
We have used every one of these personally and continue to do so.
Booking.com: This is our go site to when comparing prices for accommodation. It is usually the has the cheapest prices, not to mention you get free cancellation and you are guaranteed the best price.
Trip Advisor: What we like about Trip Advisor is that we can look at all the reviews and then book our accommodation.
Air BnB: Airbnb is the main search engine we use when we are looking for a home or apartment rental. It is the best way to stay in areas that offer a more local feel.
Skyscanner: This is the first place we check for flights. It consistently comes back with the cheapest and best options. It allows us to compare a lot of airlines to get the best price.
Hostelworld: With one of the largest databases of hostels in the world, Hostelworld is the go-to site when you are looking for budget accommodation.
Rome 2 Rio: If you want to see how to get somewhere by plane, train, bus, ferry or car Rome2Rio lays it all out for you as well as related costs. I love how they show it all to you on a Google Map and it works offline.
Get Your Guide: For all your day trip and city guide needs, we use Get Your Guide. It has the world's largest collection of things to do with more than 30,000 activities in 7500 destinations.
World Nomads Insurance: When traveling you should always have travel insurance. We do.
Related