Parm Parmar of Blue Planet Adventure went on assignment for The Planet D and rounded up the very best things to do in Chicago.
There are few cities more spectacular than Chicago. Nestled on the banks of Lake Michigan, Chicago has everything from sandy beaches to a vibrant cultural scene.
From fancy shops like Tiffany & Company on Michigan Avenue to the quiet neighborhoods like Andersonville, this is where you'll find an unequaled travel experience.
Things to do in Chicago
Yes, The Windy City is a fabulous year-round destination for those who crave art, culture, adventure as well as world-class restaurants and hotels.
With so much to see and do in Chicago, it's hard to fit it all in one trip!
On our last visit, we took advantage of CityPASS to get VIP access to some of the city's most famous landmarks (and saved a lot of money)!
The Chicago CityPASS bundles together Chicago's top attractions with one purchase.
The CityPASS is valid for 9 consecutive days once activated.
Save valuable time with skip the line tickets to your favourite attractions.
The attractions include entrance to Skydeck, Shedd Aquarium, Field Museum, Art Institute of Chicago, Adler Planetarium, Museum of Science and industry, 360 Chicago Observation Deck and more
Click here for more information and to order your CityPASS today
Here are 11 of my favorite things to do in Chicago including where to eat!
1. The Bean – Millennium Park and the Cloud Gate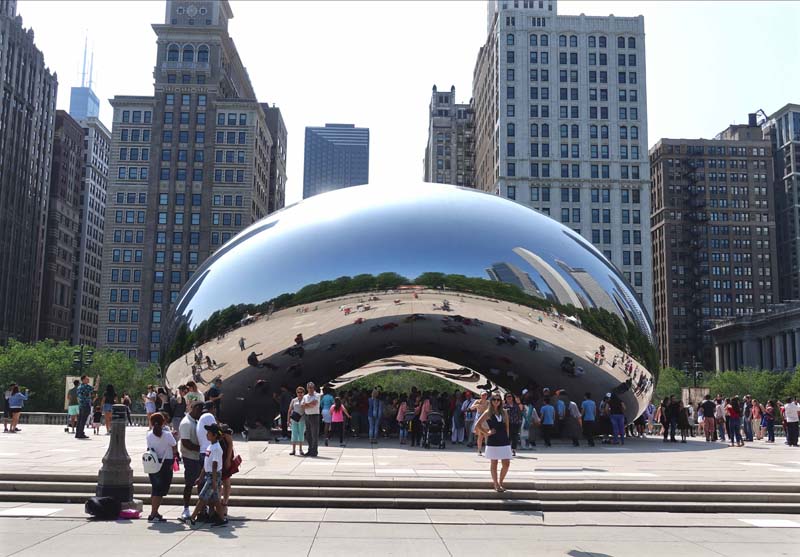 "The Bean", is perhaps one of the most iconic sculptures in Chicago, or at least that's how it's described by most visitors.
It's actually named the "Cloud Gate", created by the world-famous sculptor, Anish Kapoor. Visit the beautiful Millennium Park to take advantage of a wonderful photo op with The Bean, it's gleaming mirrored finish makes a wonderful backdrop as it seems to creatively distort the city's skyline.
2. Art Institute of Chicago
In the center of Grant Park, on famous Michigan Avenue, this architectural masterpiece is easily accessible with your City Pass.
Just walk between the two lion statues and step into an amazing collection of art from around the world.
The Art Institute was voted #1 Museum in the World by Trip Advisor and it's easy to see why when you gaze at masterpieces by Chagall, Matisse and Georgia O'Keefe.
3. Sky Deck Chicago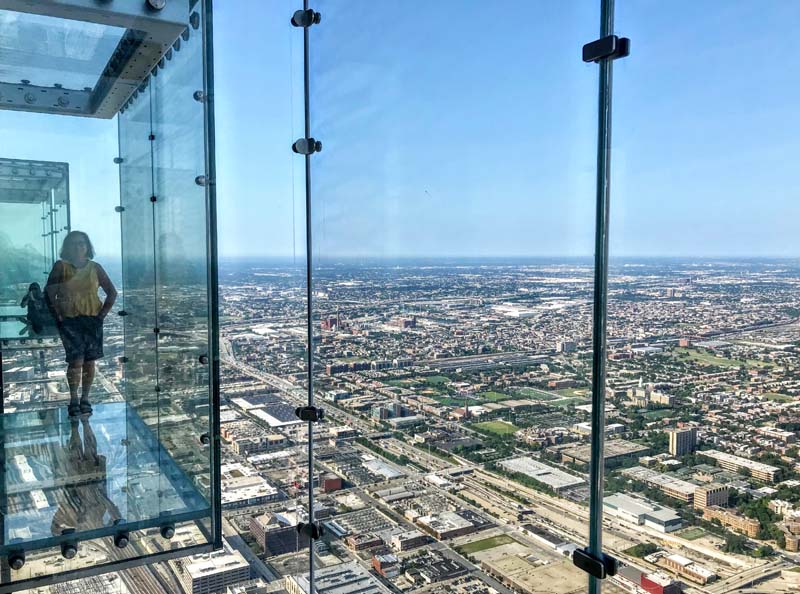 To get unparalleled views of the Chicago skyline, suburbs and Lake Michigan, visit the Sky Deck, high atop the Willis Tower (formerly known as Sears Tower).
Visit on a clear day to see planes take off and land at O'Hare. If you're feeling adventurous, hang over the city on the ledge, a glass enclosure with a clear floor, you'll feel like you're floating 103 floors above it all.
4. Museum of Contemporary Art
Filled with interactive exhibits, performances and programs, the Museum of Contemporary Art is a must-stop on your visit. The MCA is one of the worlds largest art museums, housing over 2,000 works. They take pride in featuring new and experimental work in all types of media.
Over the summer Virgil Alboh's "Figures of Speech" exhibit drew thousands of visitors who viewed this gender-bending artist/designer's work. In fact, the exhibit was extended a few more weeks in September 2019, so audiences could take in the Chicago natives work.
5. Chicago Magic Lounge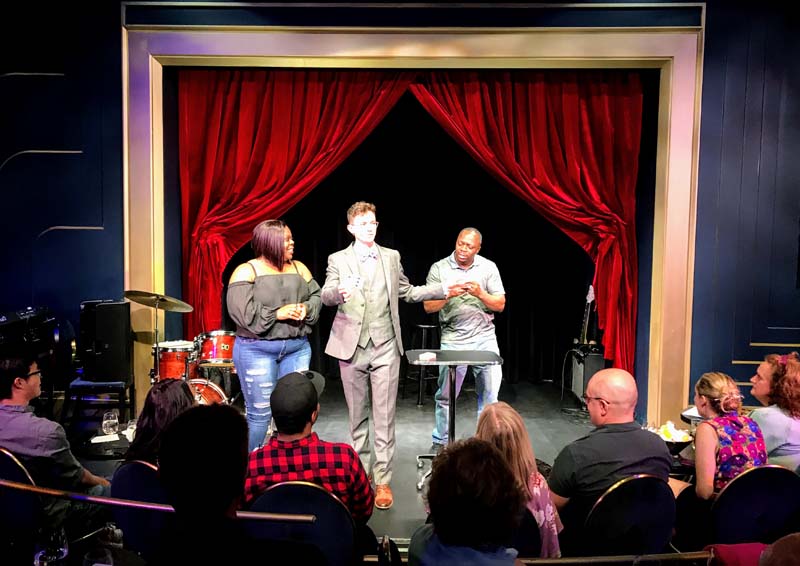 From a converted 1940s commercial laundry grew the Chicago Magic Lounge, a 7,200 square-foot, art deco-style, theatre and lounge.
It features a 1930s-style speakeasy performance bar, a 120-seat cabaret theatre and a formal close-up gallery named The 654 Club.
Every polished inch of this elegant new night club is dedicated to the art of "Chicago-Style Magic".
Don't miss this Lounge, its highly entertaining, full of tasty tid-bits, delicious cocktails, amazing slight-of-hand and a whole lot of fun.
6. Navy Pier
Be sure to make a stop at the Navy Pier, another iconic city landmark.
It's had 180 million visitors in the last 25 years who've enjoyed the Pier's 50 acres of attractions and experiences.
To get a birds'-eye view of the city jump on the Centennial Wheel, a 200-foot Ferris wheel with enclosed gondolas enabling year­ round fun for the whole family no matter the weather.
7. Chicago Cultural Centre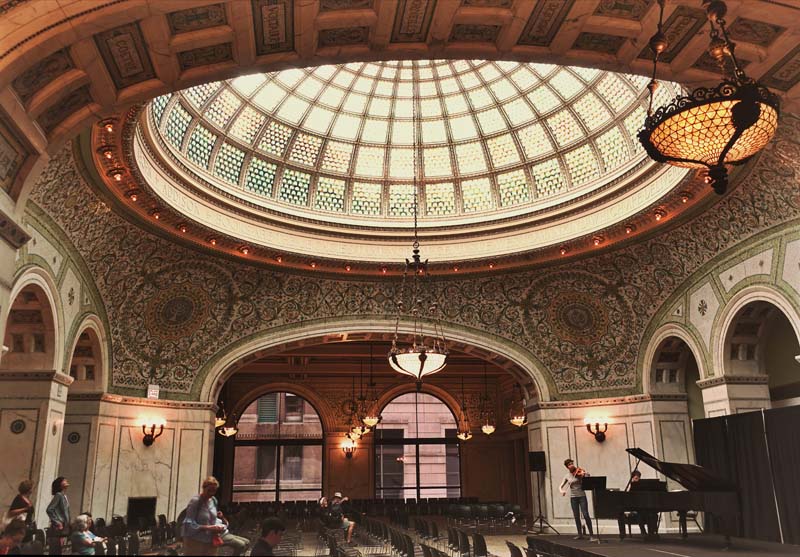 If you love Chicago's stunning architecture, you must visit to the Chicago Cultural Center.
This breathtaking building is the home of two magnificent stained-glass domes and stunning rooms showcasing it's past.
Designed in the Classical Revival style the dazzling interior has a Tiffany art glass dome, mother of pearl mosaics and a Carrara marble lobby.
They offer free exhibitions, music, dance and theatre events
8. Catch a White Sox Game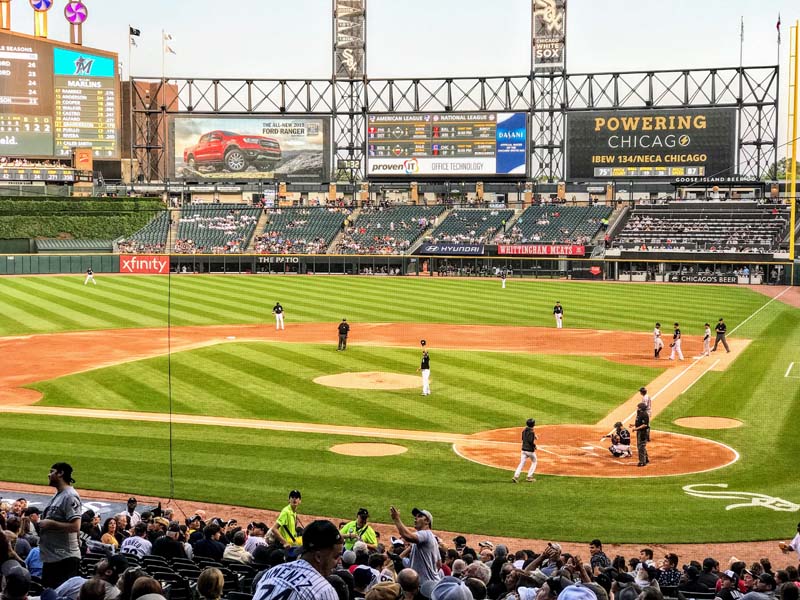 Baseball is a way of life in Chicago and you can't do Chicago in spring without experiencing a White Sox Game.
Guaranteed Rate Field is always filled with enthusiastic fans who cheer on their team while munching hotdogs, burgers and beer.
9. Architecture River Cruises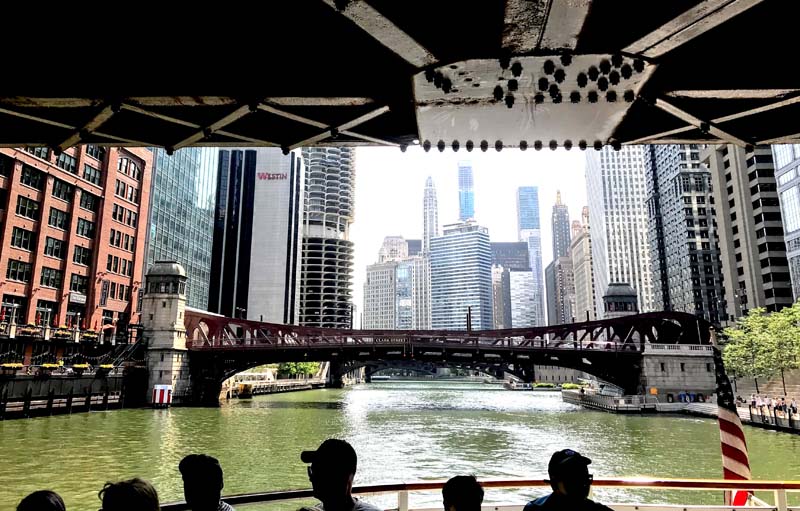 Take a tour of the city on the Chicago River with the Chicago Architecture River Cruise, also included with the City Pass. Chicago, known for its rich architectural history, is home to some of the world's most iconic buildings and world-famous architects.
During the 90-minute tour, you will see and learn the history of over 50 buildings, bridges, and historic sites.
You'll hear all about Chicago from the Great Chicago Fire to the modern city that rose out of its ashes.
10. The Magnificent Mile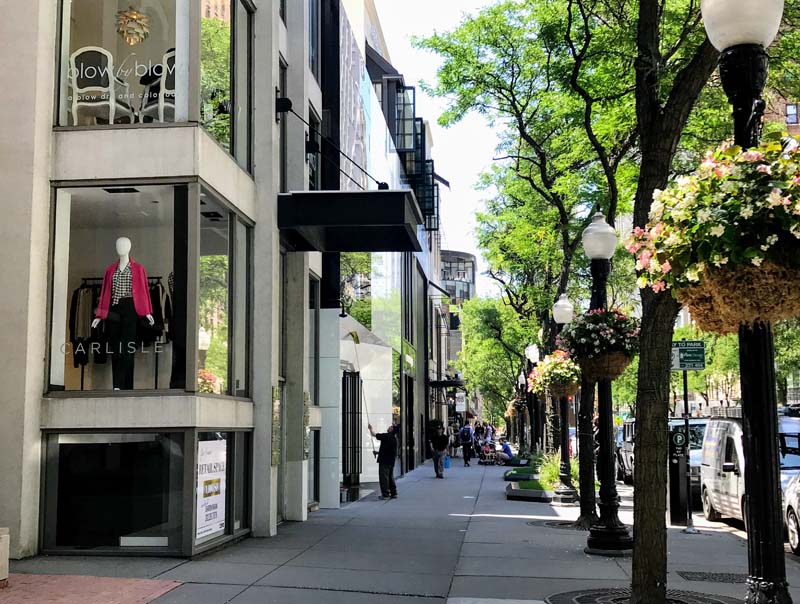 This 13-block stretch of North Michigan Avenue is one of the city's cultural hubs.
The 'Mag Mile' boasts over 460 retailers including restaurants, major department stores, popular brands, luxury labels and designers as well as three vertical shopping centers, museums and the Loyola University.
You can also see historical gems like the Water Tower and Pumping Station as well as two of the survivors of the 1871 Chicago Fire.
Get the full experience complete with lake views by walking the entire mile.
See more of Chicago by booking a tour with 'Inside Chicago Walking Tours'; they do an incredible job of telling Chicago's story in an engaging, entertaining way.
They'll tell you some fascinating details about different buildings and areas in the city.
11. Indulge in the Chicago food Scene
Whether you crave street food or fine dining, there are many Chicago restaurants to choose from. Don't miss the world-famous Chicago Red Hot or a Chicago Deep Dish Pizza, like the one I had at Lou Malnati's.
Check out where to eat in Chicago by local writer Lisa Lubin.
Where to Eat in Chicago
Purple Pig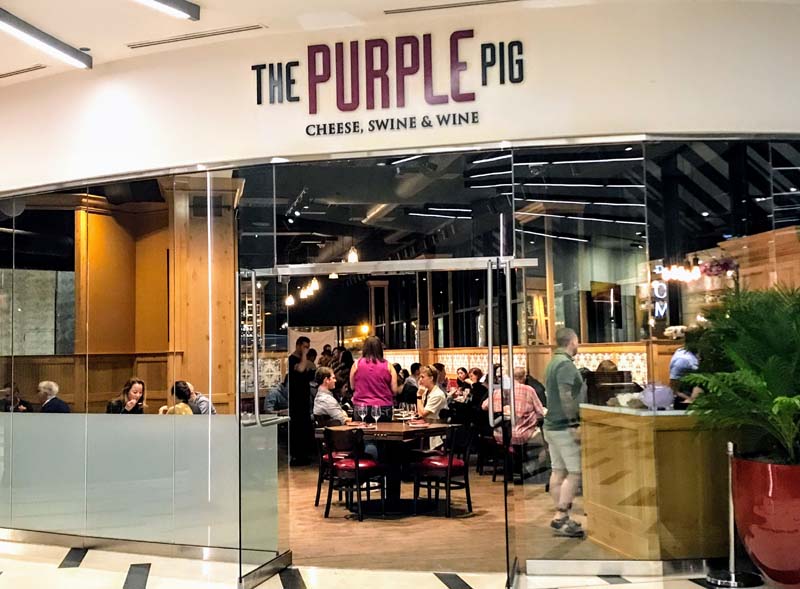 How could you go wrong with a restaurant having a tag line like 'Cheese, Swine and Wine' – all our favorite things!
Try the charcuterie board or Ham Croquettes, Salt-Roasted Beets with Whipped Goat Cheese + Pistachio Butter, Lamb Ribs Harissa BBQ, Lime Yogurt + Fregola, Pork Belly + Tenderloin Ginger Glaze, Carrot + Espresso.
No matter what you order it'll be extremely well-curated.
Lou Mitchell's
The skillet eggs, hot coffee and heaping stacks of pancakes have been a staple of this historical diner since 1923.
Michael Jordan's Steak House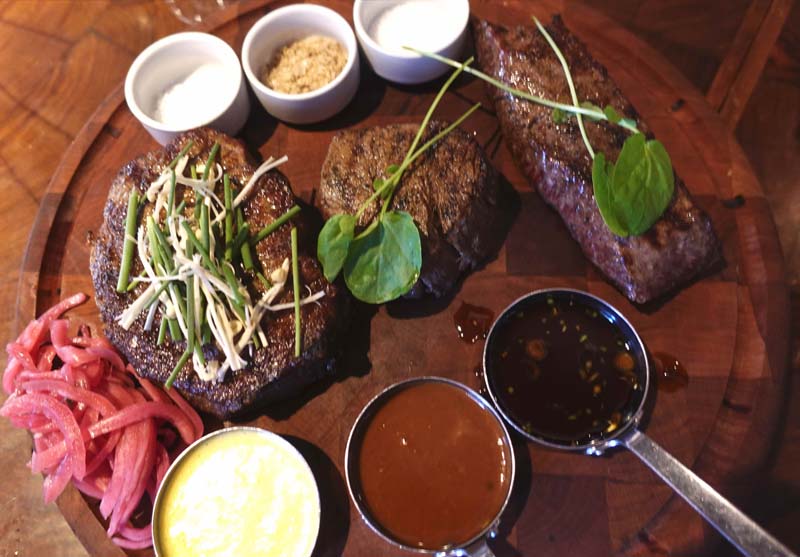 If you love steak then this is the place to be.
Located in the InterContinental Hotel it features an extensive wine list. Steak choices come in Slagel Farms NY Strip, New York Strip, Fillet Mignon and an Aged Porterhouse.
The menu has an exhaustive list of starters and sides but save room for the signature 23 layer chocolate cake.
Rooftop Cocktails
In case you haven't noticed Chicago also has a happening bar scene where craft cocktails are all the rage.
In a city as amazing as Chicago, you should enjoy your drink with a view.
Suggested rooftops: Try LH on 21 at London House, Cindy's Rooftop at Chicago Athletic Association Hotel or the Raised Bar, Chicago.
Lou Malnatti's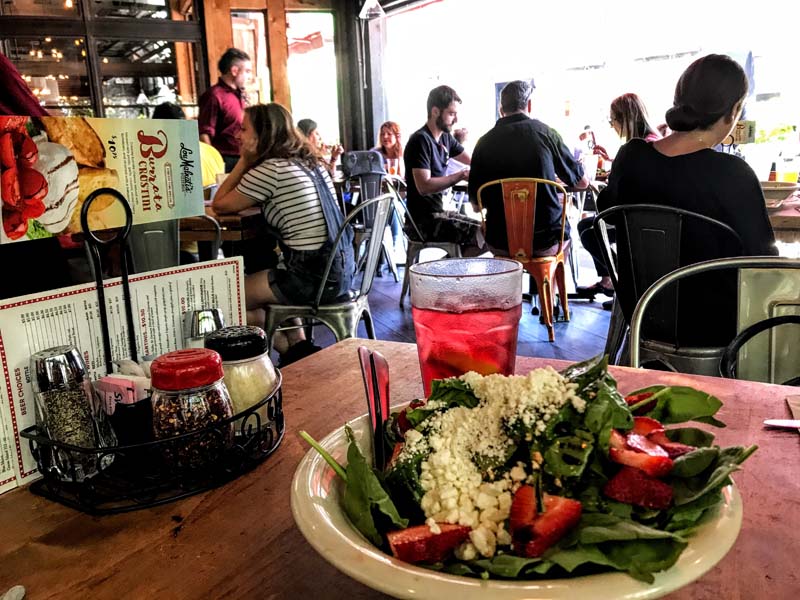 Never leave Chicago without trying at least one deep-dish pizza, a Chicago staple for as long as one can remember.
Lou Malnatti's does deep-dish very well. Start with a delicious green goat cheese salad and finish with your selected pizza.
Wash it all down with house made Iced tea – they have gluten free pizza as well.
Portillo's Hot Dogs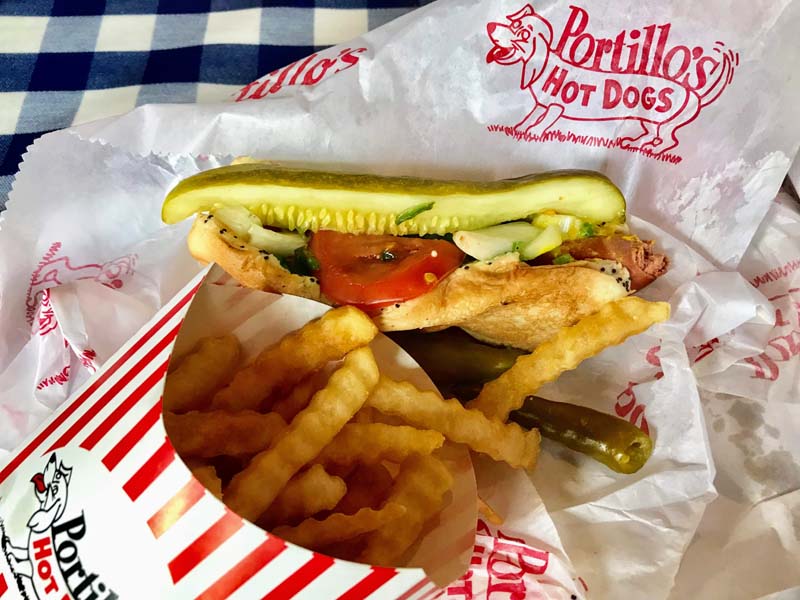 Portillo's Hot Dogs has been around since the early '60s and it's the best place to try one of Chicago's famous hot dogs.
Enjoy it any way you like with chili, hot peppers or just plain. Don't like the "dog" then there's salads, pasta, and chicken on the menu as well.
The line ups at Portillo's is long at lunchtime but they do move fast.
Where to Stay in Chicago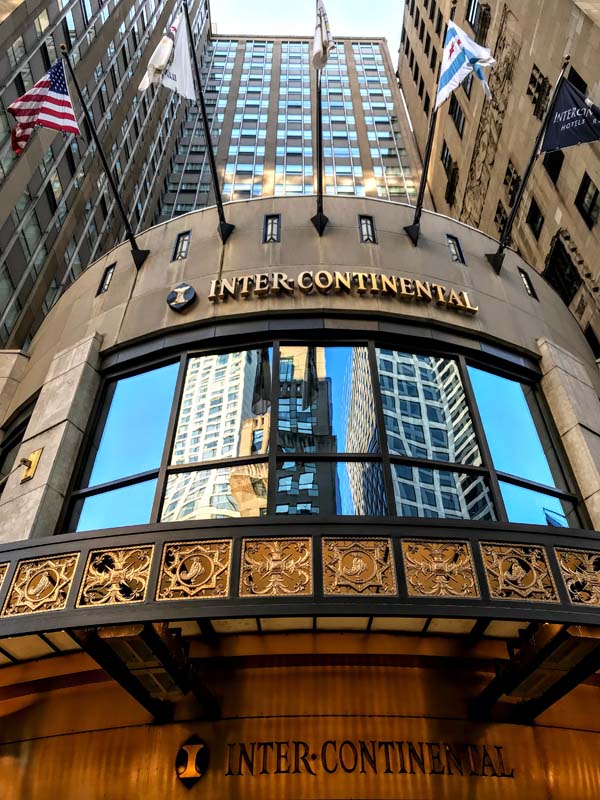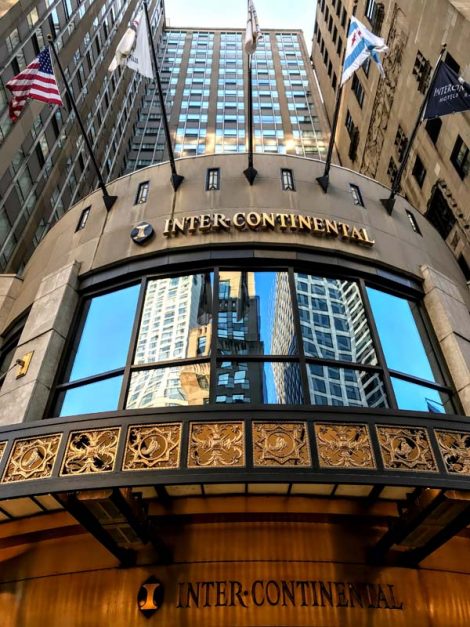 Wondering what hotel complements your stay in Chicago?
In one of the most prime locations in the city, the InterContinental Chicago is a destination on its own with a door on the Magnificent Mile.
Walking into the InterContinental Chicago, you step back in time – to old Chicago with all its glitz and glamour.
Check out the Columbus Ohio Experience for another American city guide
Best View of Chicago from Intercontinental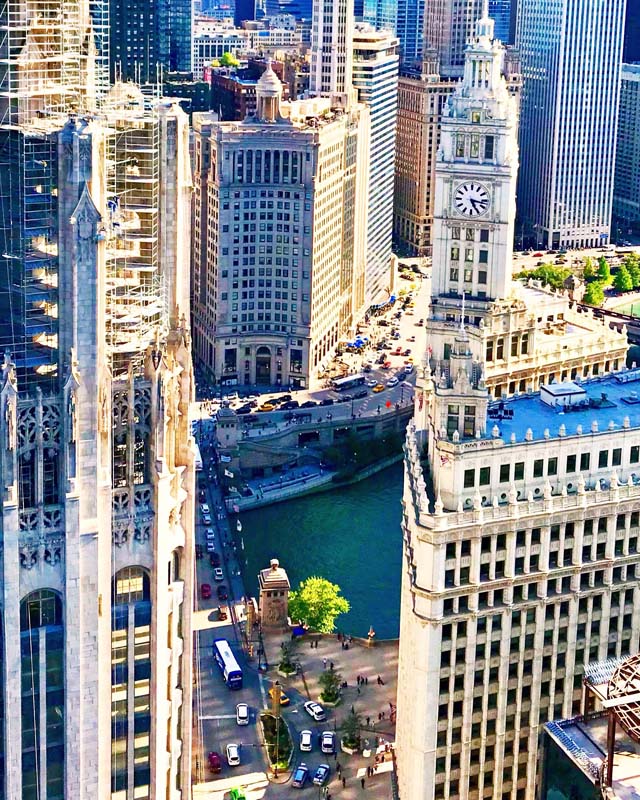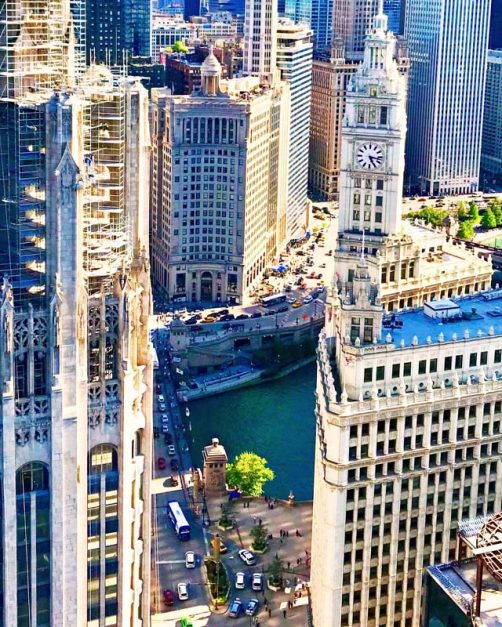 Enjoy breathtaking views from the Tower Lounge on the 32-floor; a steak in the sophisticated atmosphere of Michael Jordan's Steak House.
Or visit the master sommelier who creates wine tastings paired with perfect treats at Eno Wine Room.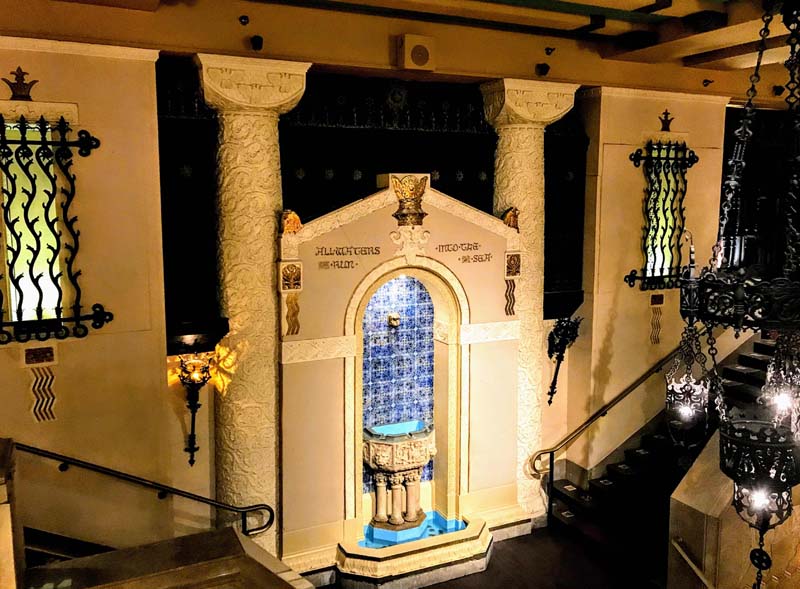 While there enjoy the 1920's era pool or a relaxing massage at the spa.
The InterContinental is centrally located to everything the Magnificent Mile has to offer – from shops to dining and all the attractions
Getting Around Chicago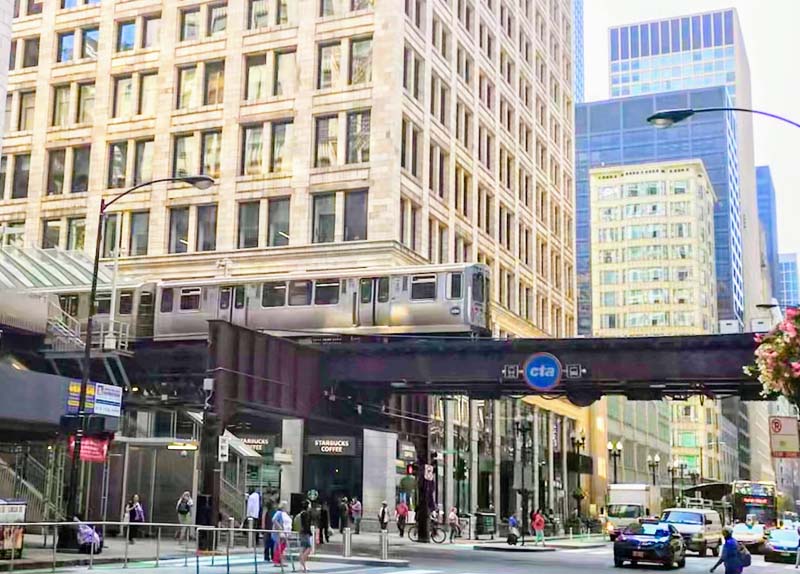 The fastest and most efficient way to get around Chicago is using the L-Train.
The elevated train system also operates out to O'Hare International Airport.
You can also get around Chicago from May to Oct/Nov (depending on weather) via water taxi.
Uber operates in Chicago.
As you can see, there are so many amazing things to do in Chicago.
Pick up your CityPASS and get started saving and sightseeing your way across the Windy City.
Enjoy this article on Chicago? Save it to Pinterest for future travel planning.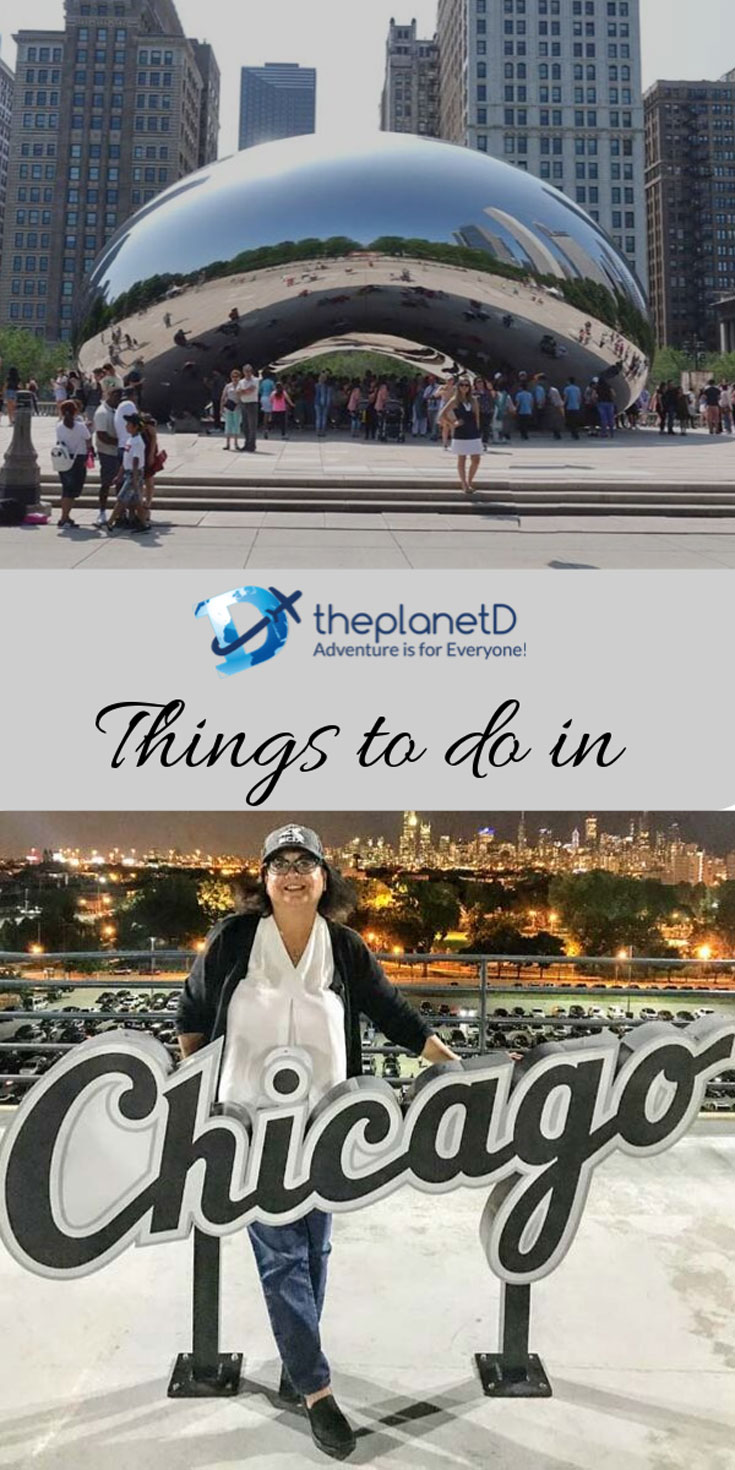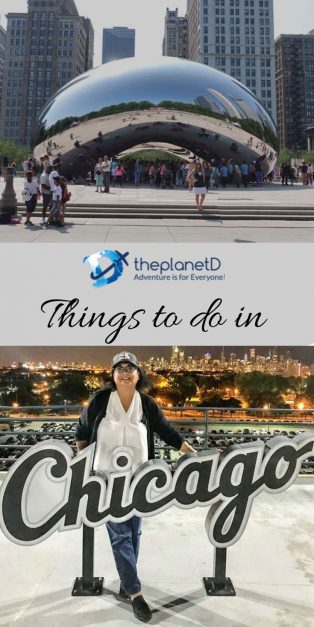 Read More Articles by Parm Parmar
18 Reasons to Visit Grenada Right Now