Expert road tripper Dean Williamson shares his awesome Arizona road trip itinerary including 10 awesome experiences to have in 10 days.
The Ultimate USA Road Trip is an Arizona Road Trip
In my opinion, a road trip is the best way to experience a new place.
You can travel at your own pace, find hidden gems along the way, and change your plans easily as you travel.
But how do you know where to go? It seems everywhere has at least one amazing thing to do or see, which makes the decision near impossible.
But what if there was an ultimate USA road trip that had so many different things to offer without having to drive thousands of miles, would you be interested?
Arizona Road Trip Itinerary
This Arizona road trip itinerary sees you cover almost 1000 miles in ten days and gives you the ability to experience ten different themes showing why Arizona has something for everyone.
Map of This Arizona Itinerary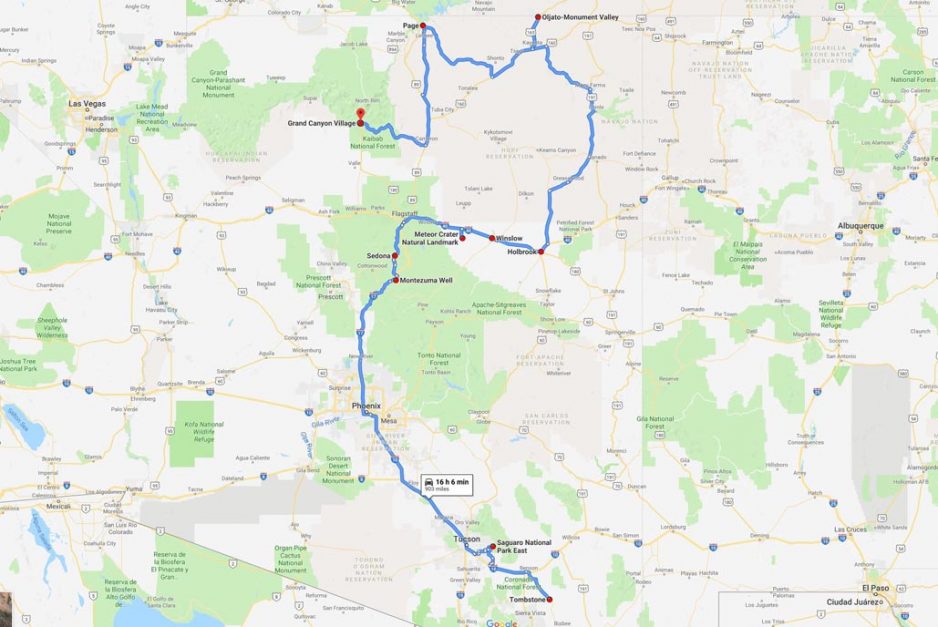 Download or View part one map of your Arizona Road Trips and Part 2 here.
Where to Start Your Arizona Road Trip
This road trip in Arizona starts in Tuscon. You can fly into Tuscon directly from multiple destinations in the US and there are 1 stop flights from International cities.
Find a flight to Tuscon on Skyscanner for great deals.
Day 1 – Tombstone Arizona and the Wild West
After arriving in Tucson Arizona the previous night it is time to get the show on the road.
From Tucson, head south to the most infamous town in the Wild West, Tombstone.
What do you get when you cross Universal Studios and a real town with an infamous past? The legendary Tombstone, Arizona.
Sure some of it has been modified for tourism but there are not many places you can walk in the footsteps of outlaws and famous lawmen, see where history was made, and maybe have a whisky at the same saloon frequented by Wyatt Earp and his cohorts.
Make sure to spend a few hours exploring here before making your way back to Tucson for a spectacular sunset in Saguaro National Park East.
Day 2 – Saguaro National Park to Phoenix
Today you head to Phoenix but take the slow and scenic route through Saguaro National Park West and do some hiking among these incredible giants of the plant world.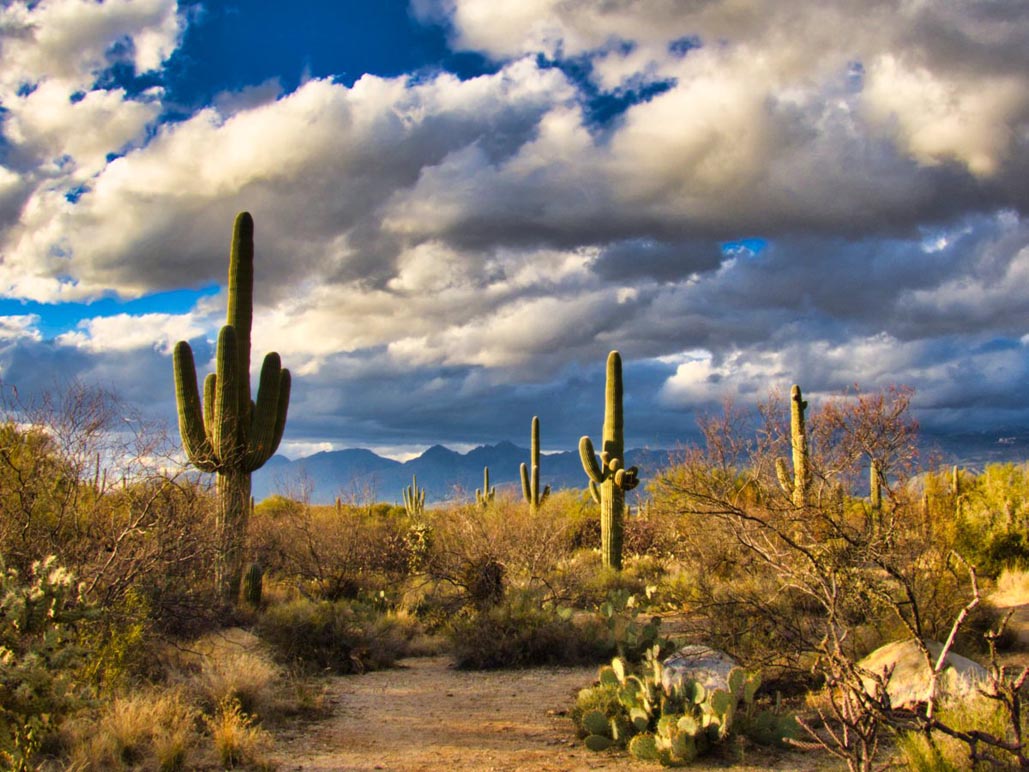 Arizona's Unique Plantlife
Google Saguaro Cactus and you can't help to be impressed by the weird shapes they grow and the amazing silhouettes they form in the foreground of sunset photos.
But that is nothing compared to standing in a forest of these giants, some growing to the height of a four or five-story building.
To see a forest of these behemoths stretching out to the horizon is a highlight that can only be seen at Saguaro National Park.
Day 3 – Native History to Sedona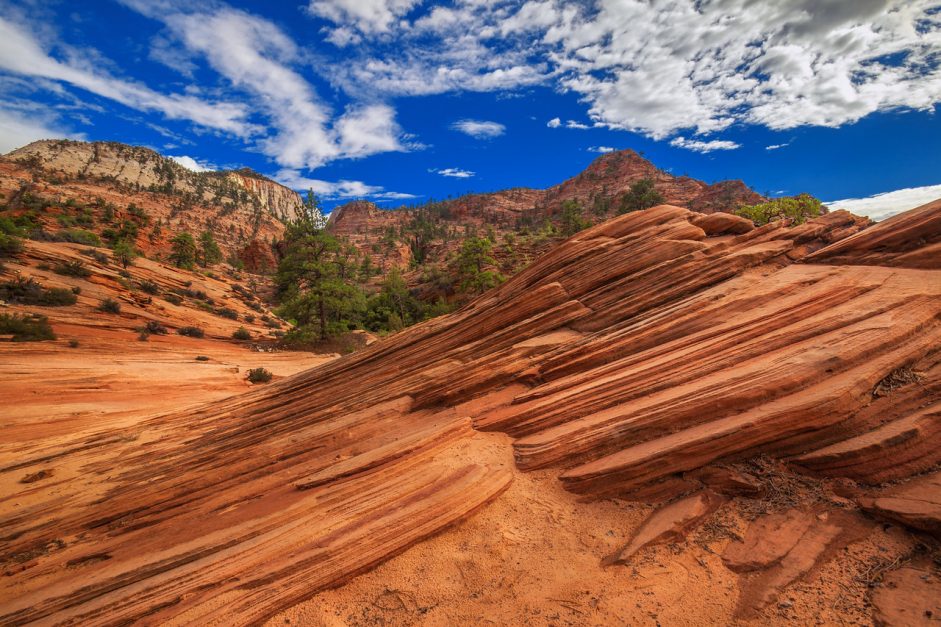 Phoenix is definitely a place to come back and visit again but this time we are just passing through on our way to the ruggedly beautiful and cosmically spiritual city of Sedona.
Day Trips from Phoenix
If you have some time to spend in Pheonix and have a longer time for your road trip, check out these top attractions (not including what is already in this Arizona trip) guide from Phoenix
Flagstaff – Route 66, Sinagua Cliff Dwellings, Walnut Canyon and Sunset Crater Volcano National Monument
Prescott – Visit and explore the history of Arizona's original capital and it's Victorian-era buildings.
Petrified Forest National Park – This park included the Painted Desert and Rainbow forest and it's a place where you can see fossilized trees and animals from prehistoric times.
Slide Rock State Park – Take a Dip in the natural smooth rocks used as waterslides at this swimming hole.
Montezuma Castle National Monument
Don't just head up the Interstate directly to Sedona, or you will miss another great highlight along the way in Montezuma Castle National Monument.
Shortly before getting into Sedona you will find a small town called Camp Verde which is home to a fort used during the Indian Wars, but this is not the main attraction.
Just a short distance up the road are two incredible reminders of the vision and engineering capabilities of Native Americans dating back more than 500 years.
These are Montezuma Castle, a wonderful example of ancient cliff dwellings, and Montezuma Well, a smaller cliff dwelling but built beneath the lip of a massive sinkhole which is fed from underground springs.
Day 4 – Spiritual Arizona
A day to take in the scenery and relax in the vortexes of Sedona.
Head to the Information Center for some great driving maps and advice, and finish the day watching the sunset at Airport Mesa.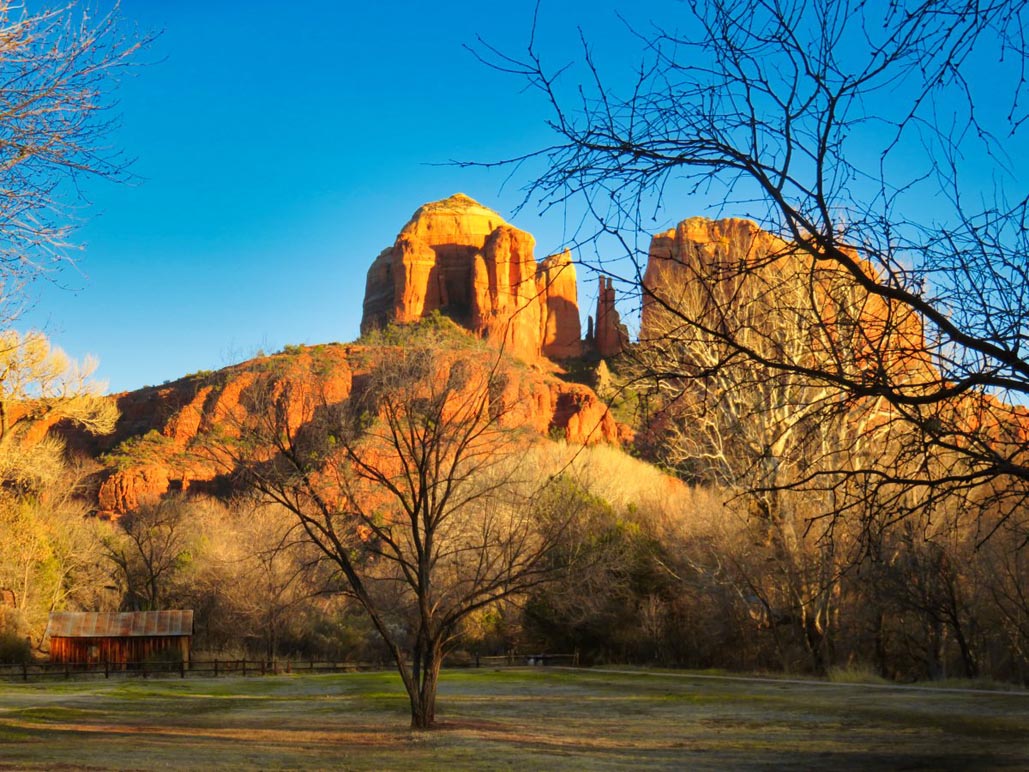 The Central Arizona town of Sedona has two claims to fame.
The Red Rocks not only provide a magnificent backdrop to the town but have been featured in movies for as long as the film industry has ventured outdoors,
It is a place of great spirituality.
Reputed to be one of the World's hotspots for natural energies with its many vortexes, expect to find plenty of modern-day hippies around town.
Overnight Sedona
Day 5 – Route 66 to Meteor Crater
Three of our highlighted experience are covered today as we finally hit the Mother Road for the first time.
Our first stop along Route 66 is to see the mind-blowing result of the earth being struck by something from space at Meteor Crater.

Extra-terrestrial Arizona
While New Mexico is famous for reported alien crash sites and autopsies, Arizona's connection to outer space is far more obvious.
If you want to know what happens when a big chunk of space rock actually makes contact with the earth then Meteor Crater is for you.
It will make you hope none of these massive rocks flying around space ever come for a visit.
Overnight – Find a funky Route 66 Motel in the area
We then end the day eating in a traditional Route 66 diner and sleeping in an original Route 66 Motel.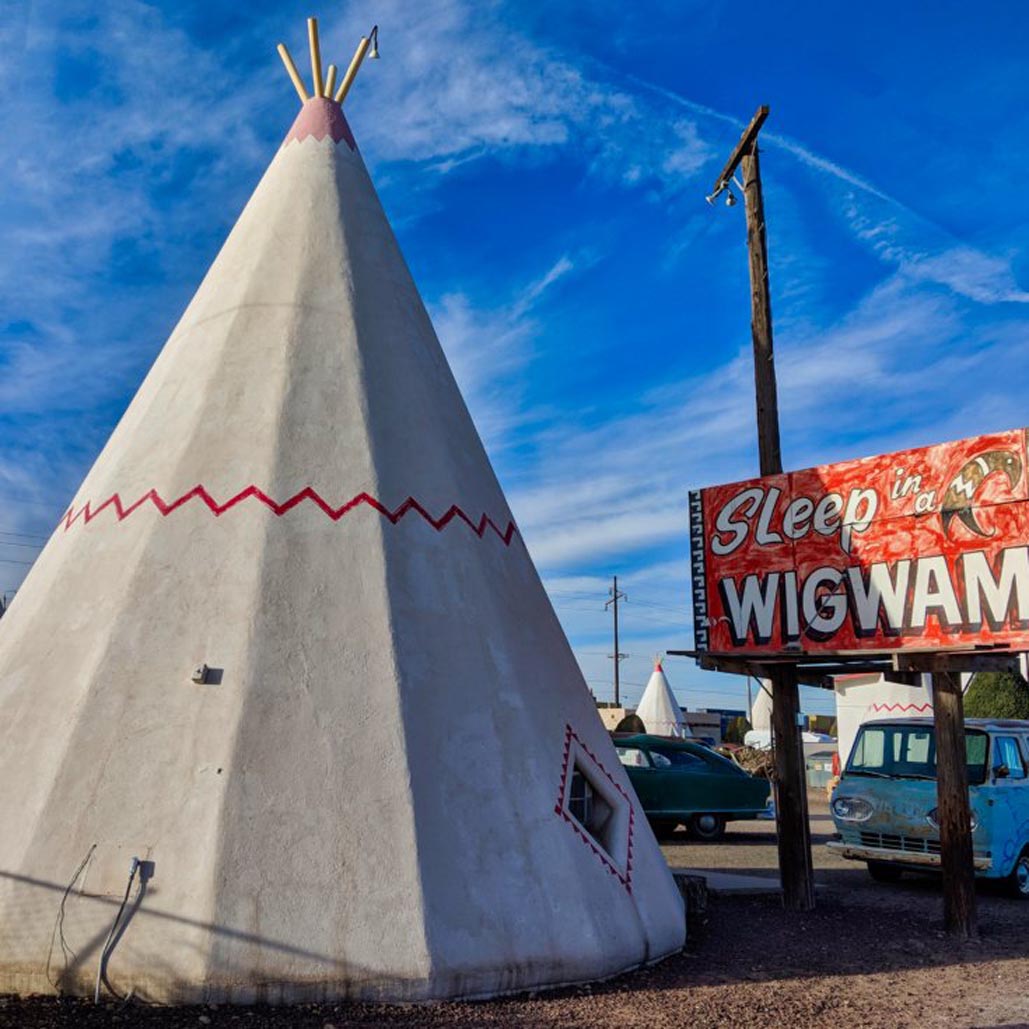 The World's most famous Road Trip Road
Ask anyone who loves a good Road Trip where is the ultimate drive, and the most common answer will undoubtedly be Route 66, that's why it's called the Mother Road.
While much of the road and the associated businesses have fallen due to modern society's need for speed, there are still places to relive the glory days.
In Holbrook, you can not only eat at one of the original diners but spend a night at the famous Wigwam Motel, or one of the many other Route 66 Motels for a little more comfort.
Day 6 – Winslow to Monument Valley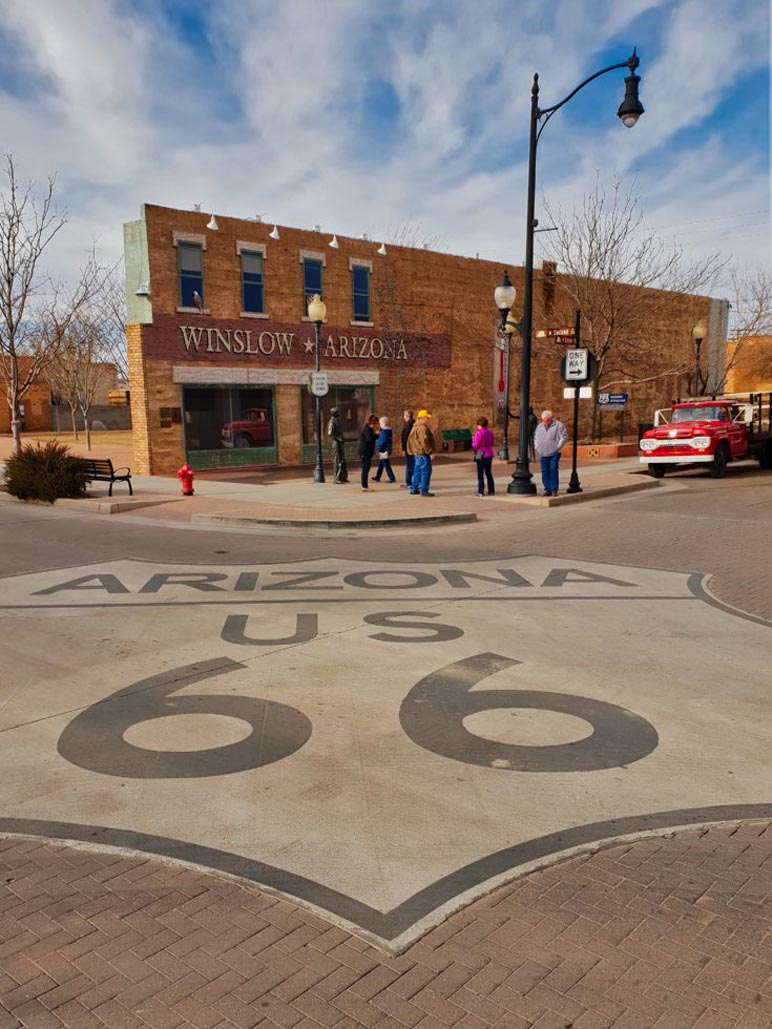 Day 6 on our Arizona Road trip is one of the bigger driving days but wait until you see where it ends.
Arizona lives in Pop Culture Folklore
I suppose it's what pop culture is all about, making something ordinary become famous, a bit like the Kardashians!
And Arizona is home to a prime example of how something incredibly ordinary has become something of a tourist Mecca, a little town called Winslow.
The spot made famous by the Eagles and we go "standing on the corner in Winslow, Arizona."
Little did they know that when the Eagles sang about standing on a particular corner in this sleeping little place that it would put it on the world map.
Monument Valley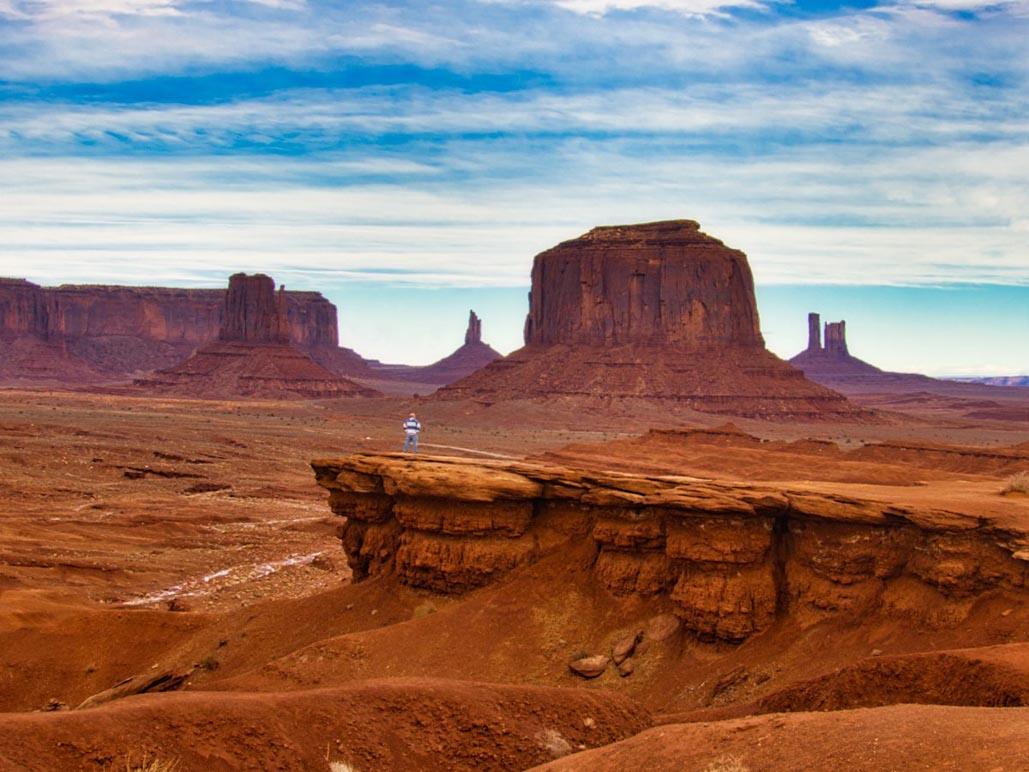 Fans of old Hollywood Westerns, or Forrest Gump for that matter, will no doubt be excited to see Monument Valley up close.
And for those of you not swayed by the Hollywood links, you will still be more than impressed once you get there.
Hollywood comes to Arizona
Remember John Wayne? If you are old enough to be road-tripping you should be old enough to remember him and some of the Classic Western movies he starred in.
The most iconic place featured in those John Wayne western movies is Monument Valley. It is one of the top Arizona road trip attractions.
It can seem like you are driving around the World's largest movie set here, and in a way, I suppose you are, but what a remarkable place to visit.
Day 7 – Page & Lake Powell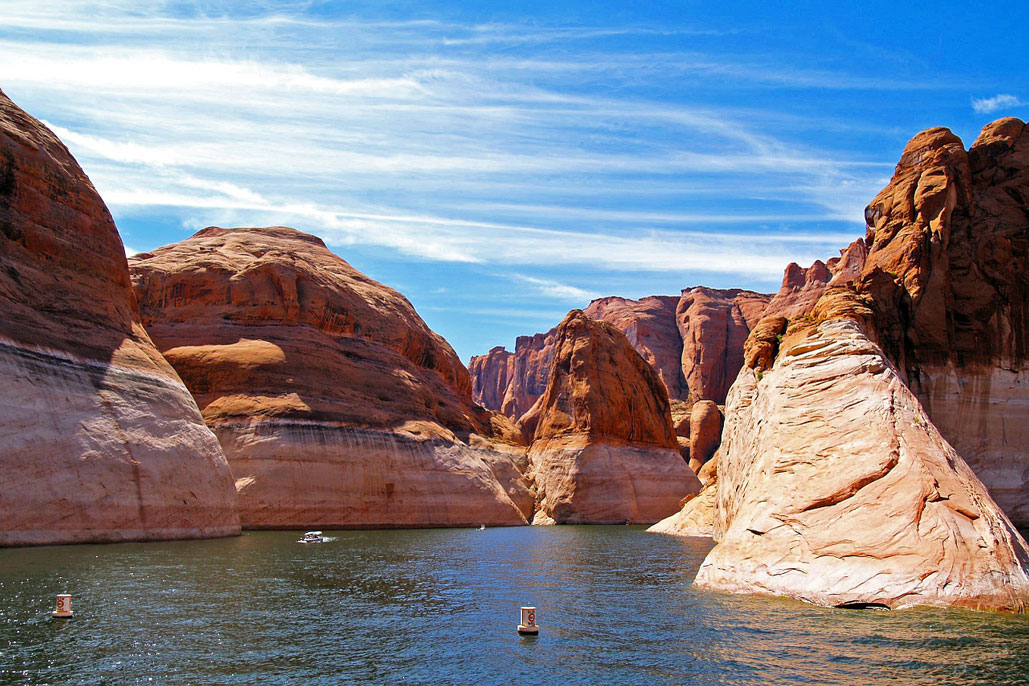 From Hollywood famous scenery to Instagram famous scenery today as we head to Page on Lake Powell.
Have a look around the town and take in the stunning color contrasts between the water of the lake and the red and white rocks around it.
Day 8 – Horseshoe Bend and Antelope Canyon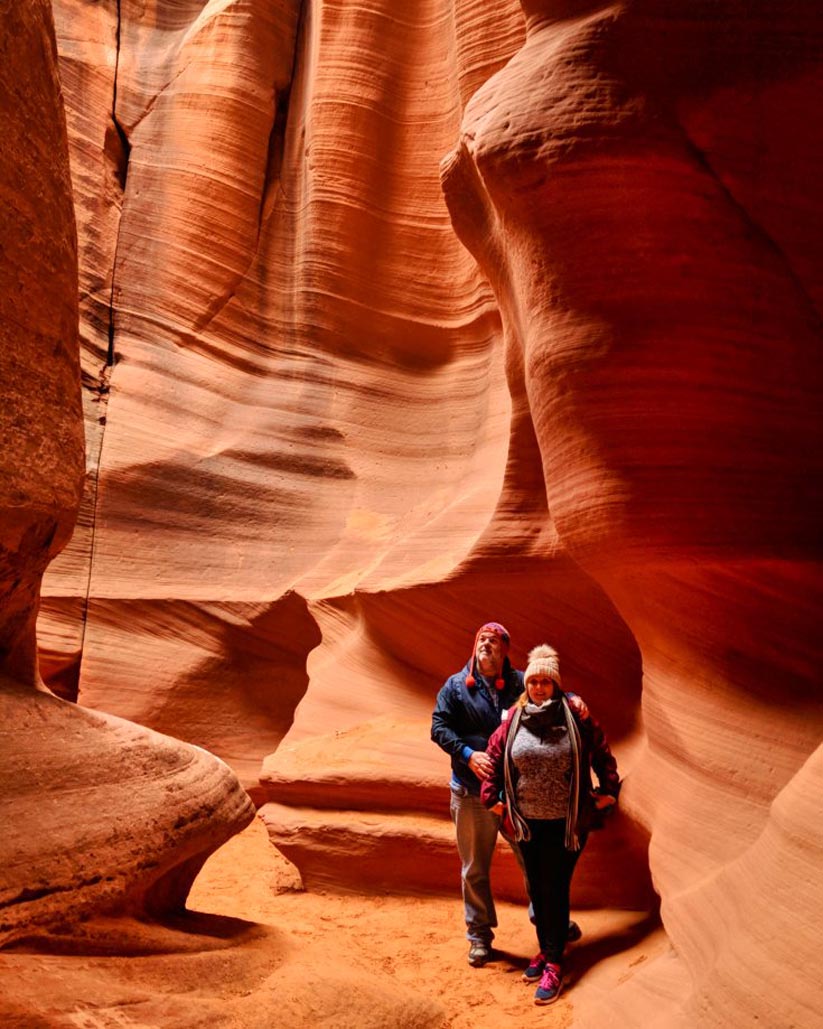 Today on our Arizona itinerary, it is all about the 'Gram as we have time taking selfies, and amazing landscape photos for the less self-absorbed, at both Horseshoe Bend and Antelope Canyon.
If you've never heard of them do a Google or Instagram hashtag search and you will see why they are so popular.
Arizona is Insta-famous!
The city of Page sits on the Southern end of Lake Powell, which is surrounded by stunning natural beauty.
But if you want to get some photos to fill your Instagram feed then there are two places outside town that you simply have to see, Antelope Canyon and Horseshoe Bend.
While the soothing flow of the patterns in the rocks at Antelope Canyon can be somewhat hypnotic, you need to stay sharp at Horseshoe Bend and please don't be one of the idiots risking their life getting too close to the edge for that "ultimate" selfie.
Day 9 – The Grand Canyon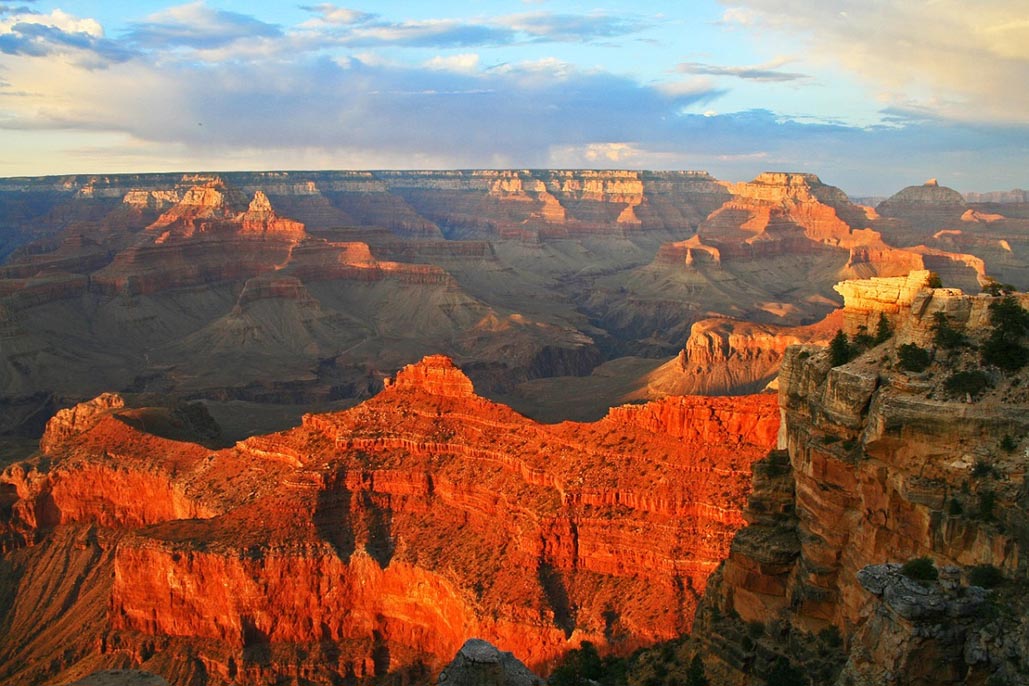 Time to make our way to the final highlight of this epic Arizona road trip, the iconic Grand Canyon.
You may think this is just a giant crack in the ground, as I did, but once you are standing on the edge you can't help but be blown away by the beauty and the sheer magnitude.
Find a quiet spot and stay for the sunset.
Arizona and the grandest icon of the USA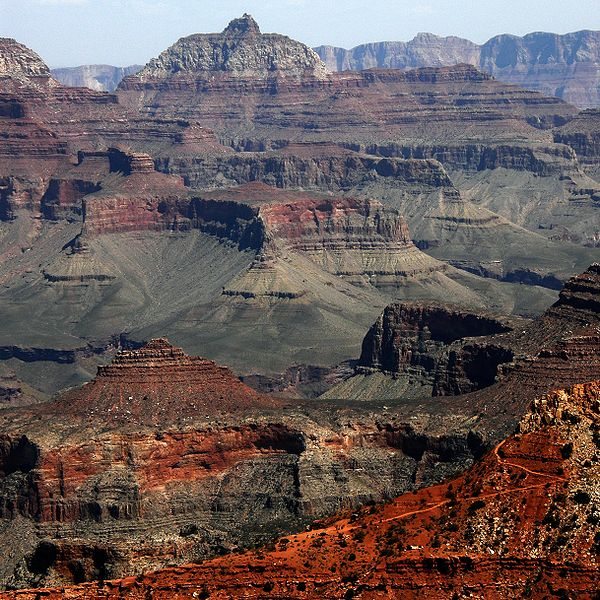 For many people, the Grand Canyon sits high on their travel bucket list, while others like me think of it as little more than a huge crack in the ground.
But I can assure you that when you are standing on the edge of the Canyon looking at it spread as far as the eye can see, your low expectations will have been massively exceeded.
The Grand Canyon deserves its spot among the great natural wonders of the World.
As if that's not enough to make any road trip fan start Googling these places and looking at flight options!
But in all honesty, this is a good start as to why you should be heading out on an Arizona road trip, but there is plenty more to easily double the length of this trip and never be bored or need to cross any borders.
As mentioned at the start, every part of the USA has great road trip options but for a variety of experiences, Arizona is the winner.
Day 10 – The End Only Open Road Ahead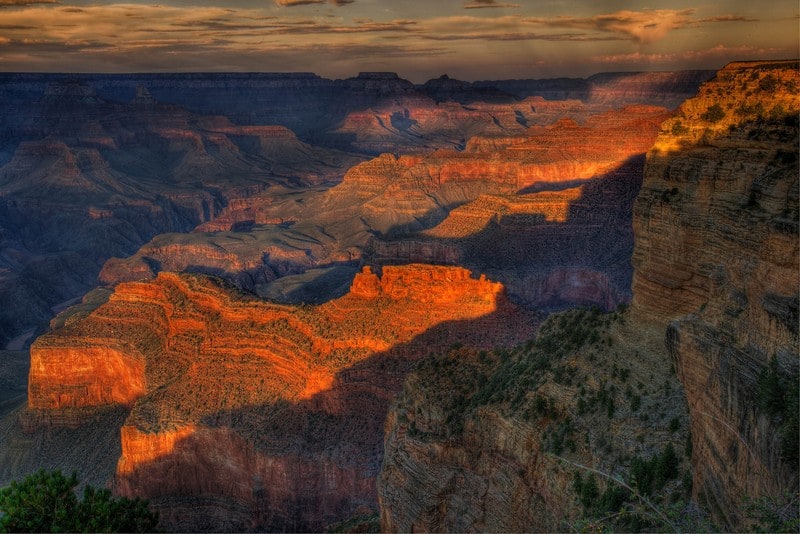 All good things come to an end but not before getting one final look at the wonder of the Grand Canyon.
Make the effort to be there for sunrise and the hour or so after that for some amazing photo opportunities.
If you are driving back to Tuscon, you have 5-hours ahead.
You'll pass through Flagstaff, Pheonix and you can even make a detour to the old town of Scottsdale.
Today, you may want to spend the day exploring more of the south rim of the Grand Canyon before moving on.
The beauty of a road trip, is that you can choose where to go next!
Then all that is left is to make your way home and start planning your next USA Road Trip
Tips for the Ultimate Arizona Road Trip
Additional Information by Dave and Deb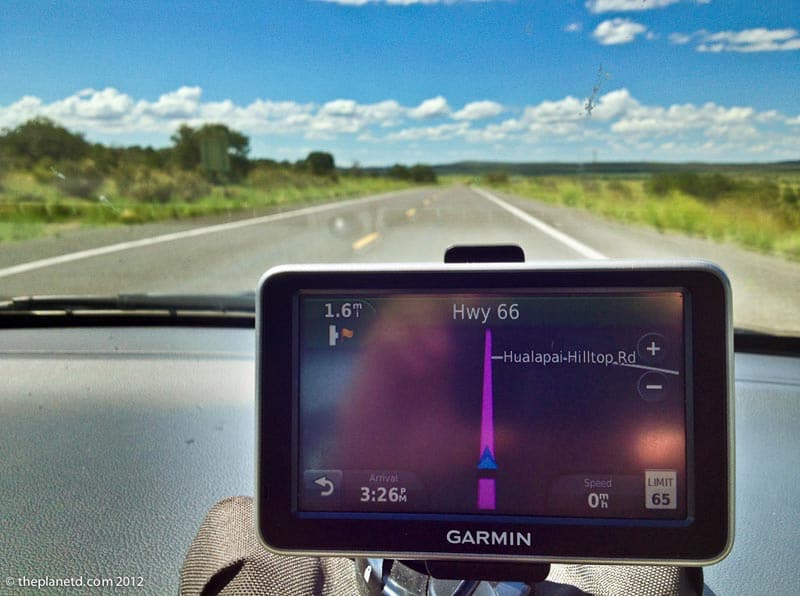 Travel Insurance – It's a toss-up whether or not to buy car insurance. We always do because we prefer not to have the hassle of either having to pay or go through our own insurance should we have a fender bender or even a broken windshield.
Emergency Road Kit – Check for an emergency road kit in the car, if not, get one at the local Walmart before you drive off into the desert or mountains.
National Parks Pass – Make sure you buy your National Parks Pass, you'll be passing through some amazing parks. A pass lets you enter all national parks without worry.
Extra Water – Whenever we take a road trip, we always make sure to have plenty of extra water. In Arizona, this is a must as it can get very hot.
Paper Maps – In today's world, people use Google Maps to get around but be sure to have a hard copy map and know how to use it. Have a map for a backup.
We found phone signals to be very spotty and non-existent in many places.
Road Trip Pro Tip
Fill up at half a tank – When doing a road trip, we try to never let the tank go below half a tank. If you see a gas station, fill up. It's better to have a full tank and go through the annoyance of stopping than running out of gas.
Make sure to put together your ultimate road trip playlist!
Best Time of Year for an Arizona Road Trip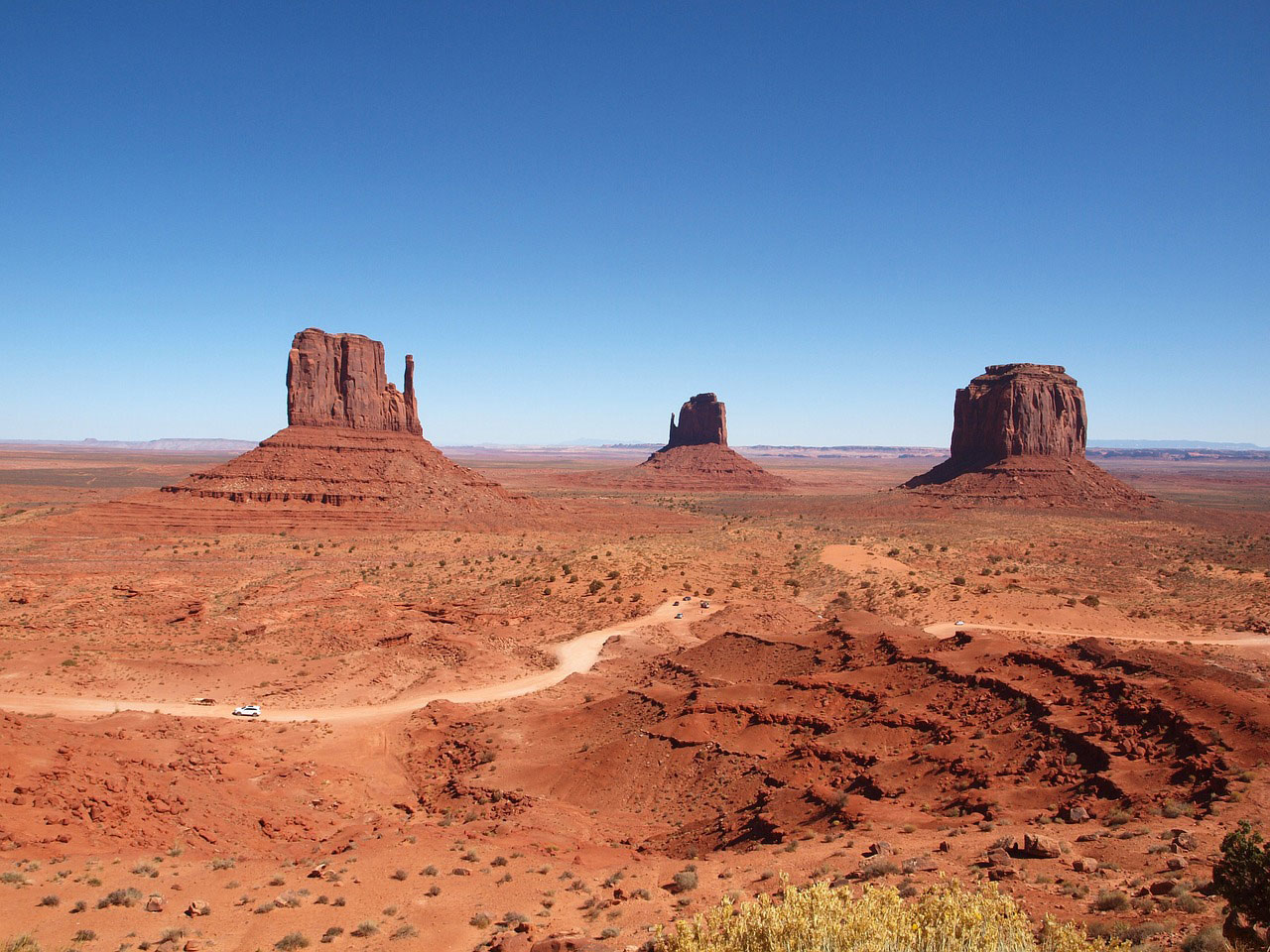 There is really no bad time to take a road trip in Arizona. We love driving rain, shine or snow.
Summer (June/July/August) is the high season and with the high season comes more tourists and higher prices.
Like many places, shoulder season (spring and fall) is a good time as the weather is still pleasant but crowds are less and prices are lower.
Winter is good for Arizona as the weather is pleasant year-round. Many northerners winter in Arizona. It can get quite cold at night though, so pack for winter conditions.
What to Pack for an Arizona Road Trip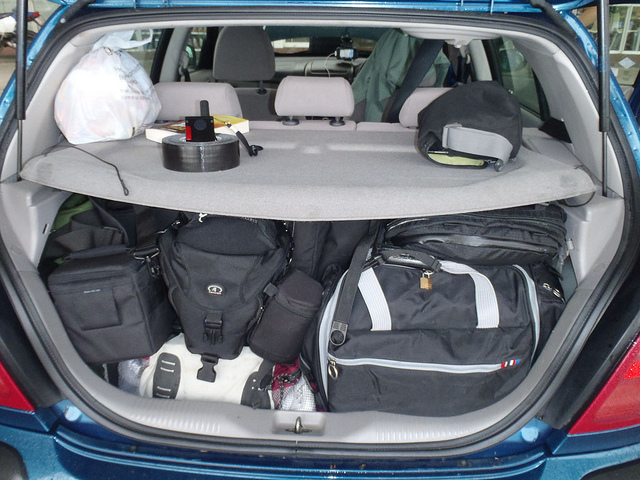 Don't forget your hiking boots! You'll have the opportunity to explore some of America's most beautiful landscapes!
Pack layers – Arizona is a desert climate. It may be hot during the day, but it cools down at night.
Breathable lightweight clothing – instead of sunscreen, we like to wear long-sleeve microlight shirts. It keep us cool while blocking the sun.
Reusable Water bottle – Bottled water is plentiful in the US, but why waste the plastic. Tap water is drinkable and you can just fill up whenever you need to. Bring a few, and keep them full.
oft cooler – We like having snacks and drinks cold, so a collapasble cooler is easy to transport and keeps your snacks fresh.
Steripen – You can drink the water in Arizona, but We like to carry a Steripen to purify water from streams and rivers if we are hiking. That way you can fill your water bottle without the worry of parasites.
Hat – A sun hat is a must when hiking in the hot weather.
Headlamp – It's always good to have a flashlight with you. We prefer headlamps because they are handsfree. A good one has an excellent beam too.
Blanket – In case something happens at night, it's good to have a warm blanket in the car. Plus, a blanket is great for pulling over and having a picnic!
USB Car Charger – Most cars have USB outlets, but we like to have an extra to keep our electronics and phones charged. The dual outlet lets us charge both phones and a camera.
Toilet paper – Yep, on a road trip, we are often ducking behind a tree. (but make sure to either bury it with a trowel or carry it out (in a garbage bag of course.
Camera Gear – Don't forget your camera! You don't want to miss a moment of this trip!
Did you enjoy these Arizona Road Trip Ideas? Save to Pinterest to help plan your own trip to Arizona.
Author Bio
Dean Williamson is the main creative force behind La Vida Global and a road trip veteran with over 30,000 miles of driving in more than a dozen countries.
The only thing he enjoys more than sharing his adventures at La Vida Global and inspiring you to have your own is getting behind the wheel and exploring somewhere new.
Follow him on Instagram at LaVidaGlobal , Facebook and Twitter @LaVidaGlobal
Read More: