Planning a trip to Ireland? We've go a list of the best things to do in Northern Ireland to help you plan your trip. For the republic of Ireland, check out the best of the Wild Atlantic Way.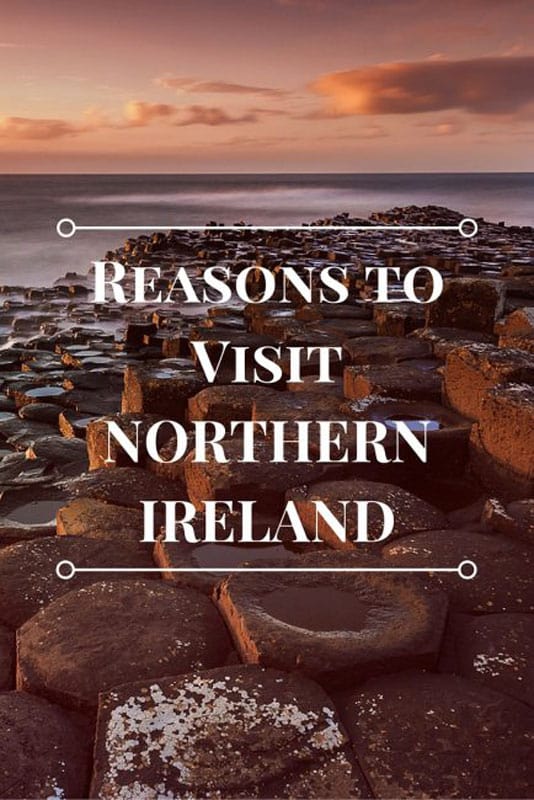 Things to Do in Northern Ireland
We didn't know we'd crossed the border until the speed limit changed while driving through Ireland. One minute we were in the EU, the next we were on British soil in Northern Ireland. It didn't feel like a big change, but we were very excited.
There are no borders and no welcome signs, just a speed limit change from km to miles and a the Euro was no longer needed. Stopping at the ATM to stock up on British Pounds, we were now ready to explore the best things to do in Northern Ireland's six counties.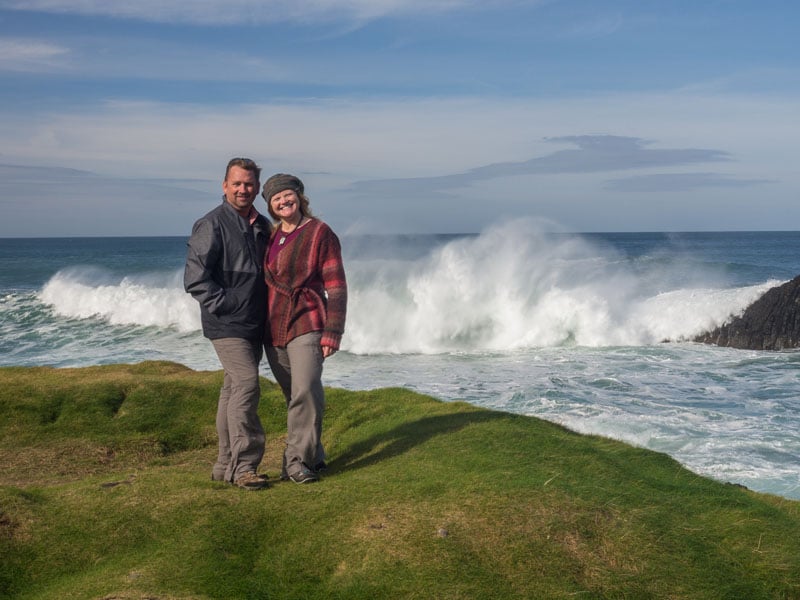 We spent last Easter in Ireland on the Wild Atlantic Way driving from South to North. It was the most beautiful coastal highway route we've ever taken and at 2500 km, it was filled with diversity in land, weather, and views. I have to admit, we weren't sure if the Causeway Coastal Route would stack up and compare.
Northern Ireland is small a small land, with a population of only 1.8 million people. The Wild Atlantic Way spans 2500km while the Causeway Coastal Route is only 314km long, however, it was just as magnificent. No wonder it was rated one of the world's top five road trips. The drive takes you through rugged coastline, sandy beaches, and picturesque villages.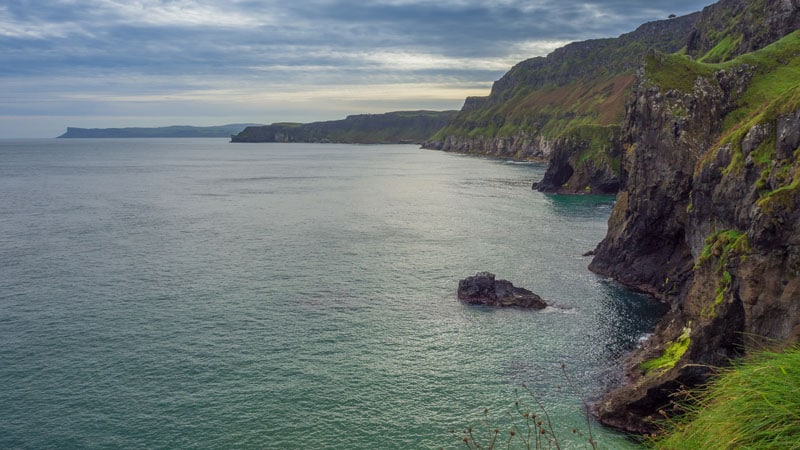 The Best of Northern Ireland
Renting a car to drive along the coastal highway is a perfect way to explore all there is to see and do. We had the freedom to take our time to see the sights. There were many people taking tour buses and small group tours, but we found that they stopped at all the spots at the same time each day. We could avoid the crowds and explore each area in piece and quiet on our own time and schedule.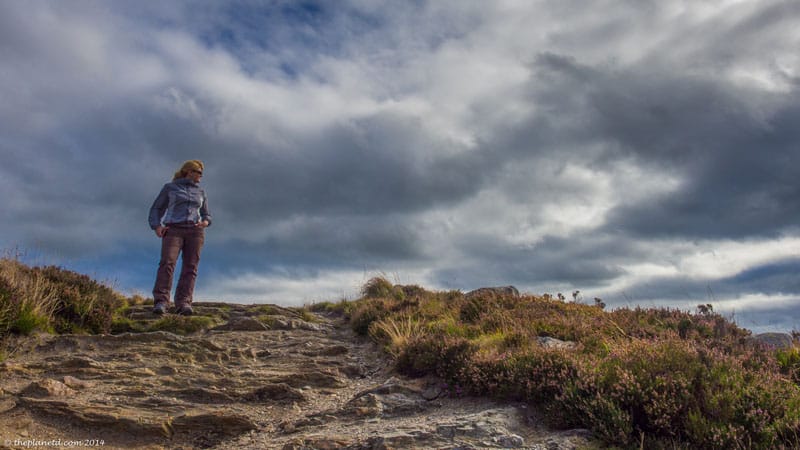 So What is there to do? Check out or list of The Best things to do in Northern Ireland!
Also read: Things to do in Dublin
Giant's Causeway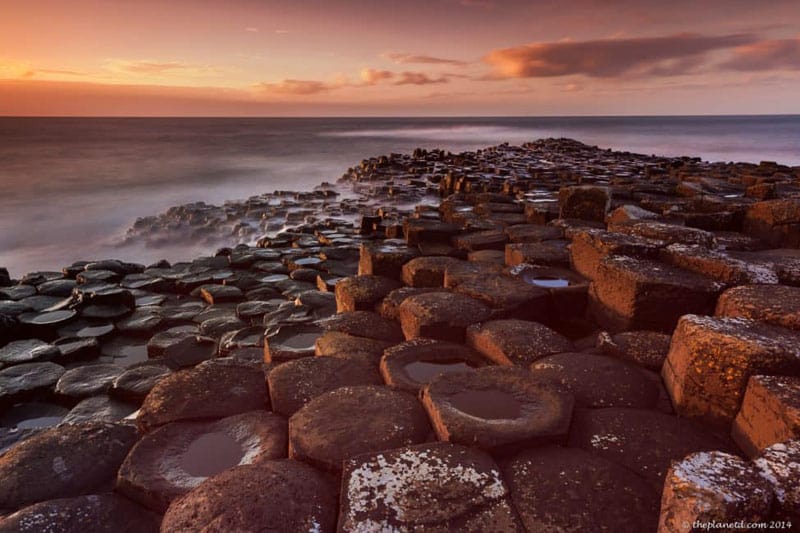 All we ever heard about when going to Ireland was "Have you visited the Giants Causeway?" It was actually an annoying question. Is something really that spectacular that everyone has to constantly ask about it? Well, the answer is yes. It is spectacular.
The Giant's Causeway was formed by a giant lava flow formed by a volcanic eruption millions of years ago. Its basalt columns were perfectly formed as the lava dried, creating symmetrical hexagonal pillars in the form of a staircase. The columns are so perfectly formed, it's easy to believe the legend that the causeway was actually built by giants. Needless to say, The Giant's Causeway is the number one thing to see in Northern Ireland.
Tip: Stay at the Causeway hotel to explore the stones in Peace. All tour buses arrive at mid day, but you can visit the centre from dawn to dusk. We explored at both sunrise and sunset and each time we shared the Giants Causeway with only two other people.
Ballintoy Harbour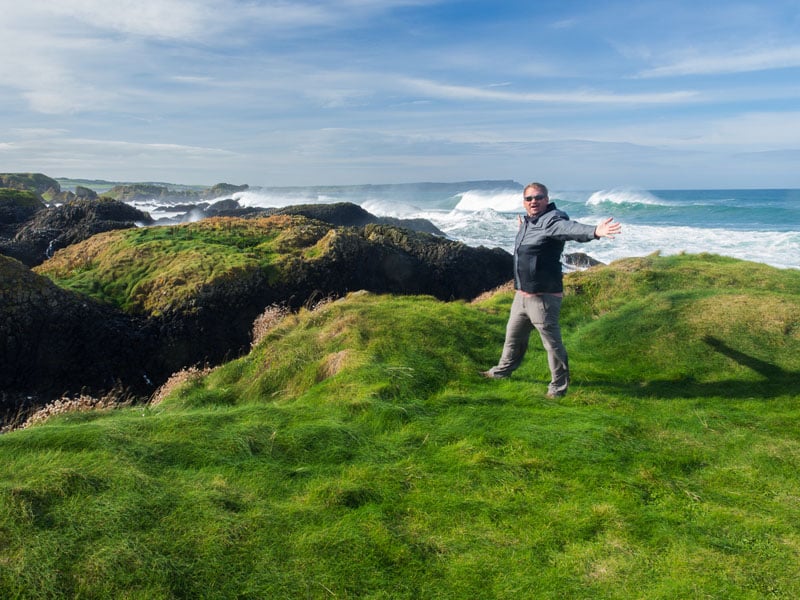 This quiet village is now famous for being featured in Game of Thrones when Theon Greyjoy landed in the harbour of his homeland. However, this is really worth the stop to walk out to the coast and witness the fearsome waves crashing against the large rocks and jagged coast.
It's also one of the best things to do in Northern Ireland for free. Why? because not only can you tour where the Game of Thrones was filmed, you get to see giant waves crashing against the most incredible coast.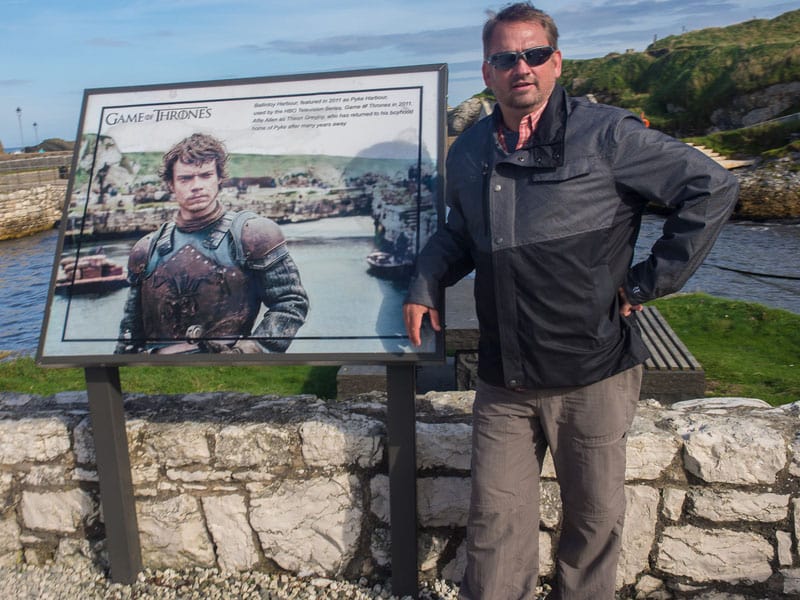 We were traveling through a portion of Northern Ireland with a girl from Mongolia. Mongolia is a landlocked country and this was an awesome sight for anyone to see, let alone someone from a desert land. She couldn't get enough of the coast and to watch her reaction to this awe-inspiring scene was energizing.
It made us realize just how special this place is and what a treat it is to see the strength of Mother Nature in person. What's the main reason for visiting her? The switchbacks and winding roads leading to Ballintoy Harbour are too tight for tour buses to make the turns, therefore, you won't see many package tours in Ballintoy.
Carrick a Rede Rope Bridge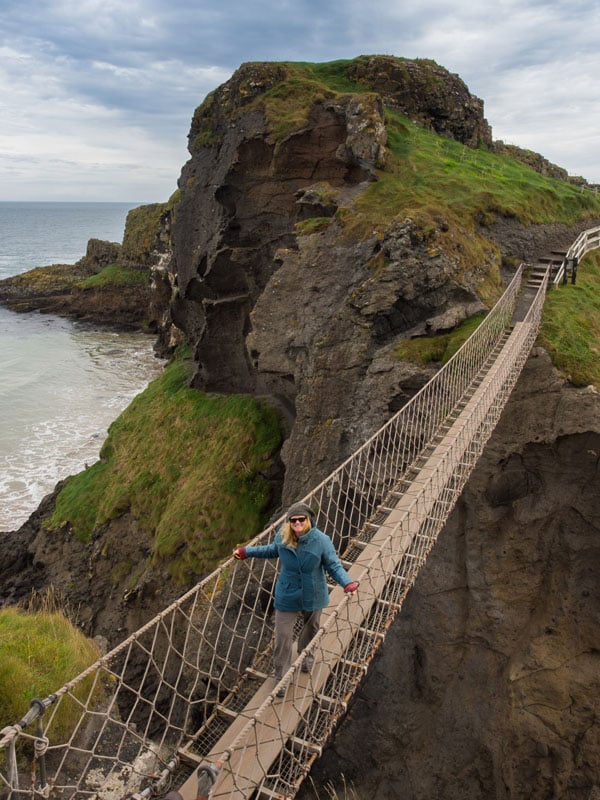 Once upon a time, fishermen walked across a precarious rope bridge to cross over to the island of Carrick a Rede to fish for salmon. It was dangerous and difficult, but the salmon were plenty. Today there aren't many salmon in the area, but the Carrick a Rede Rope Bridge has remained a popular tourist stop.
The Bridge has been rebuilt and is an easy and safe cross, but some people found it to still be quite a thrill. If you aren't afraid of heights, it's not a very exciting walk. we didn't care much for the bridge itself, but it was the views from the island that are worth the trip. It takes you out from the mainland letting you look back to the coast enjoying long view of the high cliffs.
Bushmills Distillery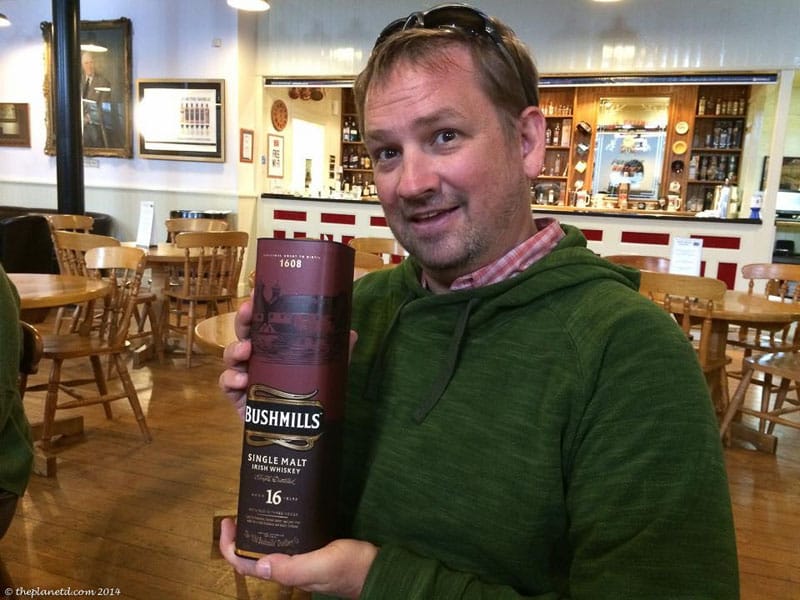 Ireland is known for its Irish whiskey and a trip to the country would not be complete without visiting a distillery. The tour of the Bushmills Distillery, is interesting, but you are not allowed to take any photos once inside. It was fun to see how the Whisky is prepared, but lets be honest, it was tasting the spirits in the end that we all looked forward to.
Dave splurged and bought an expensive bottle of 16 year old Bushmills Single Malt and I can guarantee that we'll be reminiscing about the experience when we finally pop it open and have a taste over the holidays.
Titanic Museum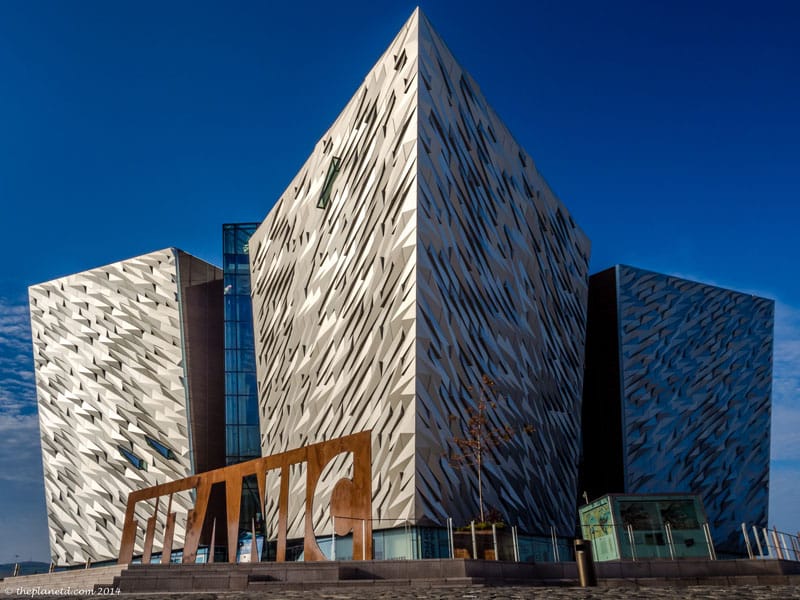 When making a list of things to do in Northern Ireland, don't rule out visiting a museum. We're not huge fans of museums, but the Titanic Museum is something special. I remember chatting with a fellow travel blogger, Backpack with Brock and he said that he spent two days browsing the museum and we can understand why.
It's a fascinating display of artifacts from the ship with letters, clothing and even rooms re-created. There are multimedia displays, virtual reality rooms and even live cameras from the team that discovered the Titanic showing the underwater salvaging and research they are doing today. We didn't have two days to explore, but if we did, I'm sure we would.
Game of Thrones experience at Castle Ward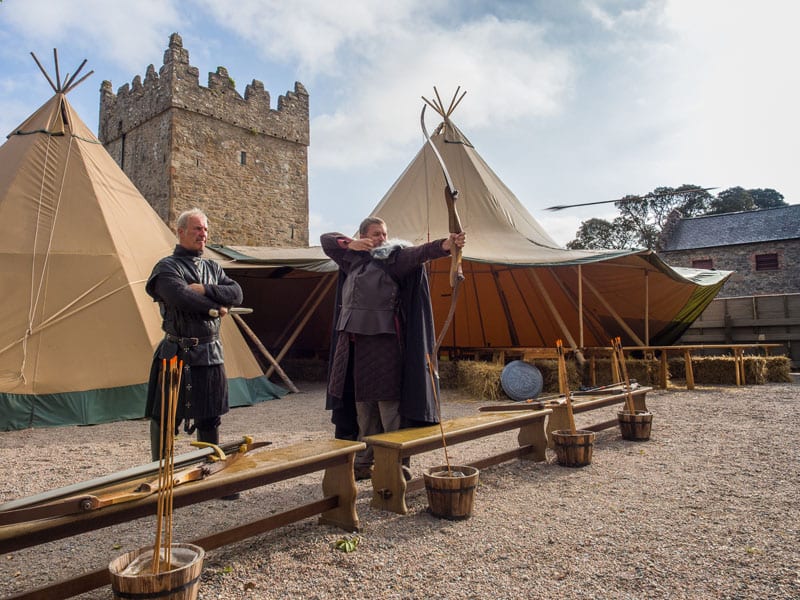 You can't visit Northern Ireland without seeing at least one Game of Thrones site. We do love the Game of Thrones, and having the chance to immerse in an interactive experience was so much fun. Visiting Castle Ward lets you re-enact moments from the Game of Thrones. We found ourselves acting out John Snow teaching Bran archery in Winterfell.
Clearsky Adventures ran the location when the Game of Thrones filmed there and they have many stories to tell of what happened during the months that the HBO Production was based here. There are 11 filming locations in total on the grounds of Castle Ward where you can see many scenes from the series.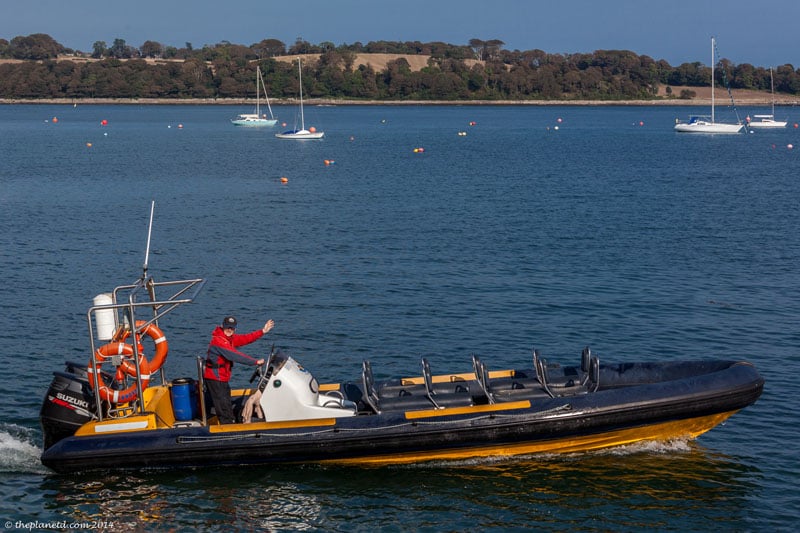 But that's not all there is to do. We took an amazing speedboat ride out to the harbour to see the neighbouring villages and the thrilling whirlpools created by the tides mixing with the seas. The tides here are some of the highest in the world and the water is moving at a fast speed.
So fast in fact, they are harnessing the tidal water for hydro electric power. It was crazy to take the boat over the tidal pools. You could see yourself approaching the scary looking foamy pools and our driver cranked the steering wheel twirling us around and around. What a thrill!
Book your Game of Thrones and speedboat advnetures through Clearsky Adventures
Dark Hedges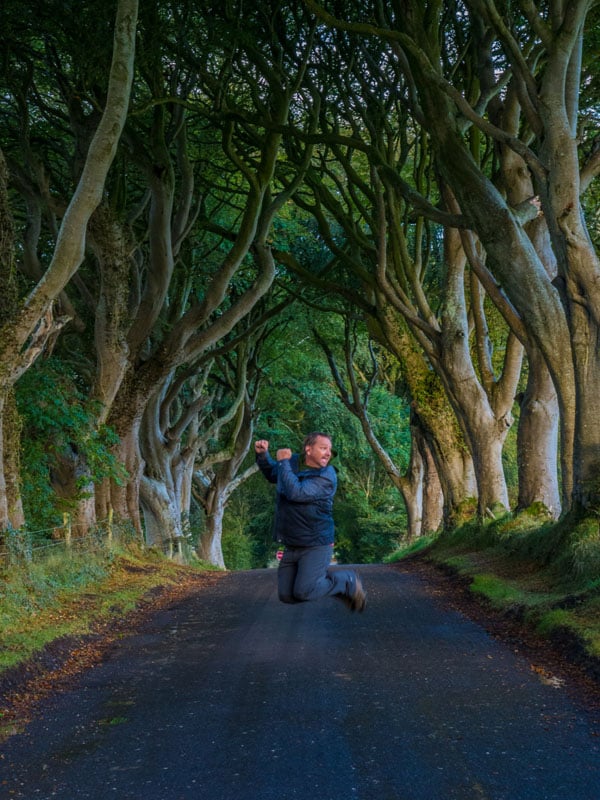 It's a short stop near the Giants Causeway, but we would have to say that it is a must. The Dark Hedges are one of the most photographed sights in Northern Ireland, making it one of the top things to see in Northern Ireland. It's located on a small road lined with the gnarling branches of beach trees planted to create an archway over the drive.
Built in the 18th century by the Stuart family to impress visitors as they approached their home, the Dark Hedges have endured and have become one of the staple stops for anyone visiting Northern Ireland.
Marble Arch Caves Global GeoPark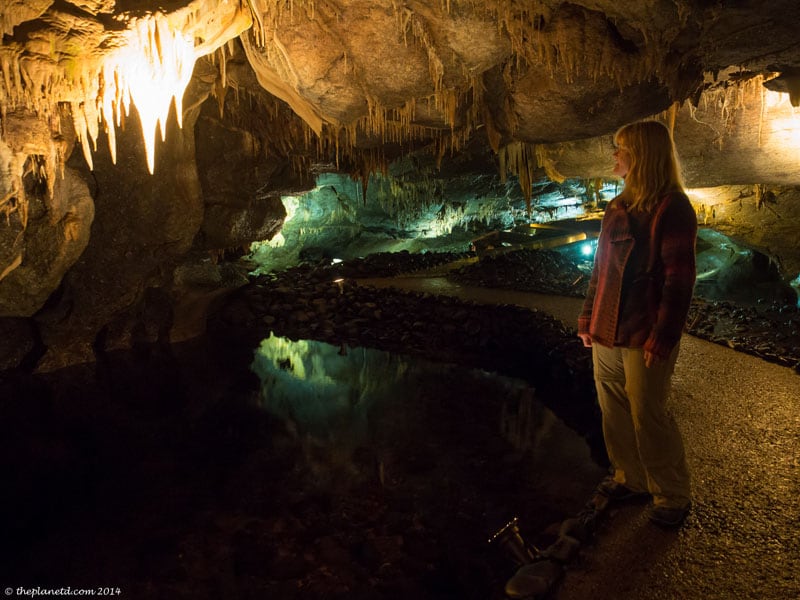 The Marble Arch Caves Global Geopark, situated just outside Enniskillen, County Fermanagh is one of Europe's finest show caves. You start by taking a very short underground boat ride to a path that takes you through the narrow passageways of the caves. There are rivers, waterfalls and stalactites and stalagmites.
It's an easy walk so you don't have to worry about dressing for the ocassion. However, be prepared for a steep climb up 160 steps at the end of the tour. The Marble Arch Caves are a UNESCO Global Geopark due to the world importance of their geology and landscapes.
Watermill Lodge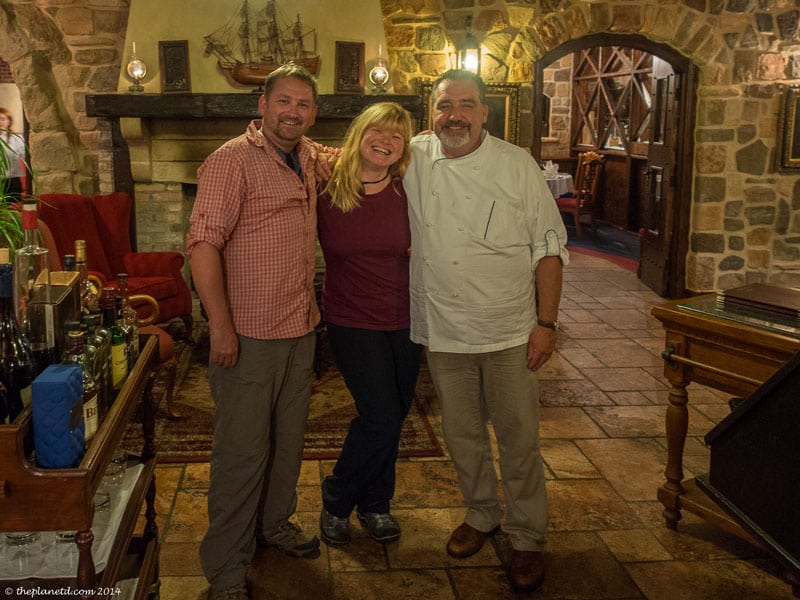 This article is called The Best things to do in Northern Ireland and we feel it wouldn't be complete without mentioning the best meal we had in the country. The Watermill Lodge in Loguh Erne was hands down the best meal we've had in both Ireland and Northern Ireland. I know you'll find this strange, but it's a French fine dining restaurant with an incredible menu designed by Chef Pascal Brissaud.
I must admit, Dave and I never fell in love with Irish Cuisine, so it really isn't a surprise that a French Restaurant is the meal we remember. The Watermill Lodge is a Michelin rated restaurant and we can understand why. The food was exqisite and the atmosphere was quiet and romantic.
We had a delicious meal with wine pairing recommended by our well informed server. Everything he suggested went beautifully with our set menu £25. Even the wines were reasonable, and even though this meal was paid for by the tourism board, we were amazed at the reasonable cost of our dinner.
And there you have it, that's our suggestions for the best things to do Northern Ireland by Dave and Deb. Do you have a favorite site to see in the country?
For more information on visiting Northern Ireland check out Ireland Tourism Canada.
---
Read More:
A Game of Thrones Tour of Northern Ireland
7 Game of Thrones Filming Locations You Should Visit Right Now
4X4 Off Road Driving in Ireland – An Adrenaline Fueled Day Trip
27 Photos that will make you want to Discover Ireland Right Now