Where is Game of Thrones filmed you ask? We've got the answers. Dave and I have been to many Game of Thrones filming locations around the world and we round up the not to miss sets that you can visit right now!
Game of Thrones is one of the most popular series in TV history. It's no wonder it has sparked a tourism boom everywhere it is shot.
Once a destination becomes a part of the Game of Thrones filming locations, you can bet tourists will flock to see it.
10 Game of Thrones Filming Locations
These are the top Game of Thrones locations we've visited in real life that are the backdrop for the stunning landscapes of the seven kingdoms! And you can visit them too!
We've had the chance to visit many of Game of Thrones Filming locations around the world and can understand why it is such a visually beautiful movie.
Producers have chosen wisely when picking sets around the world. Game of Thrones filming locations take place on two continents and eight different countries.
If you love adding an element of entertainment into your travels, here's a round up of the best and most scenic places Game of Thrones is filmed around the world.
Catch up before Season 8 of GoT begins! Download All the seasons of The Game of Thrones here and start binge-watching today!
1. Northern Ireland
Northern Ireland probably has the most extensive Game of Thrones experiences for travellers. Its main headquarters are in Belfast and several scenes are shot around the country.
1. Dark Hedges – Kings Road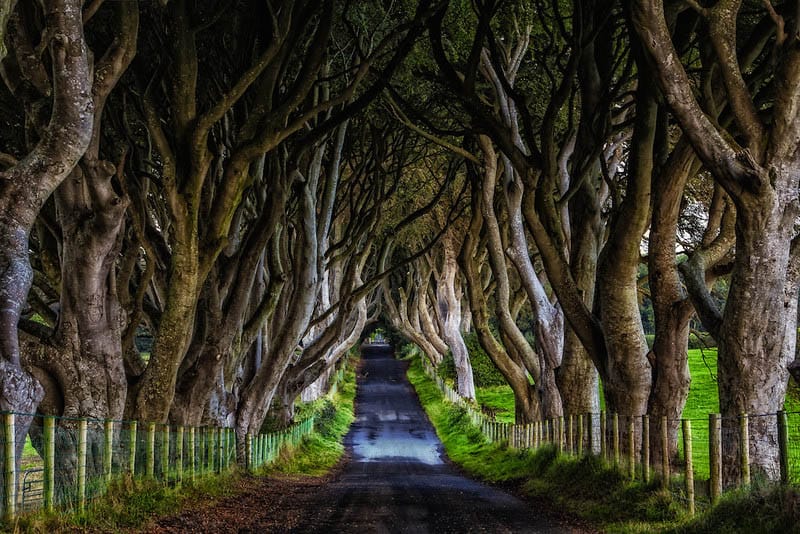 The first Game of Thrones scenes that really took off on social media had to be The Dark Hedges of Northern Ireland.
It was a short scene, but when it comes to travel, it attracted a lot of buzz. This was the scene where Arya Stark was put on a wagon and sent away to make her escape from Kings Landing in season 2.
Disguised as a boy, it is on this road where she sits gazing back while life as she knows it slips away.
We can see the beautiful Dark Hedges hovering ominously overhead.
2. Belfast Studios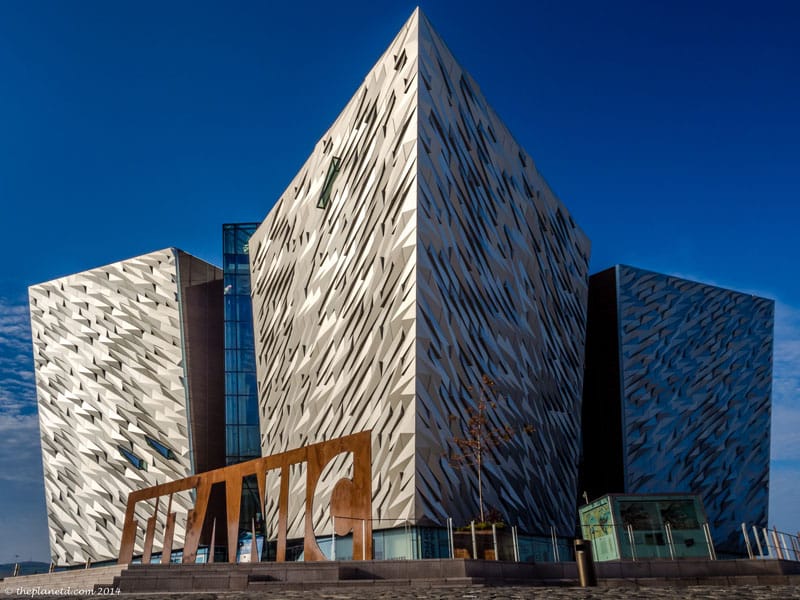 The magic happens in Belfast at Titanic Studios where the main Game of Thrones set is on stage.
The Titanic Museum is one of the greatest attractions to Northern Ireland, and while you are there, venture a little further down the road to see the sound stages where Game of Thrones in studio scenes are shot. This is where the bulk of the action happens.
If you spend some time in Belfast, chances are you may see your favourite character hanging out at the pub!
3. Castle Ward – Westeros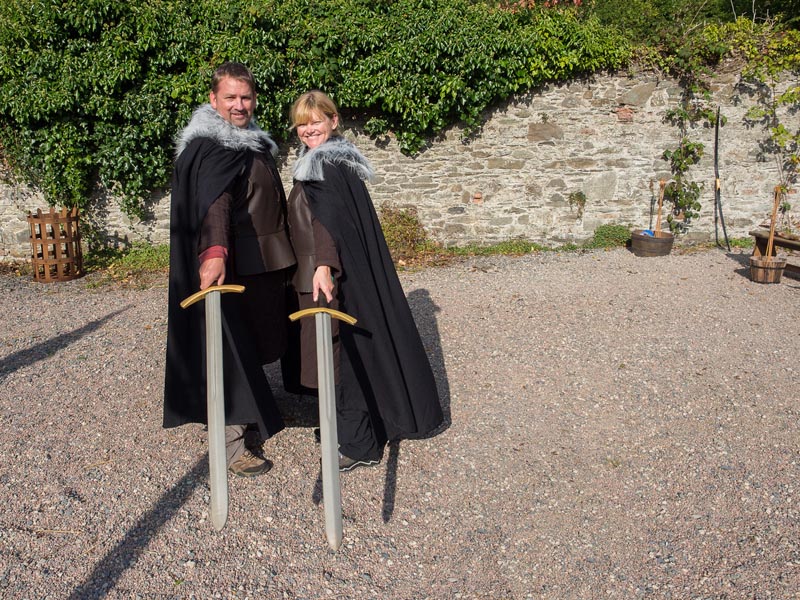 Castle Ward located in Downpatrick in County Down, Castle Ward is probably the most organized tours of all Game of Thrones filming locations.
Everything is dedicated to enjoying your day in Westeros. You can even don a fur cape and learn to shoot a bow and arrow just like Bran did when John Snow taught him in the courtyard while the family looked on in Season 1.
4. Ballintoy Harbour aka Pyke Harbour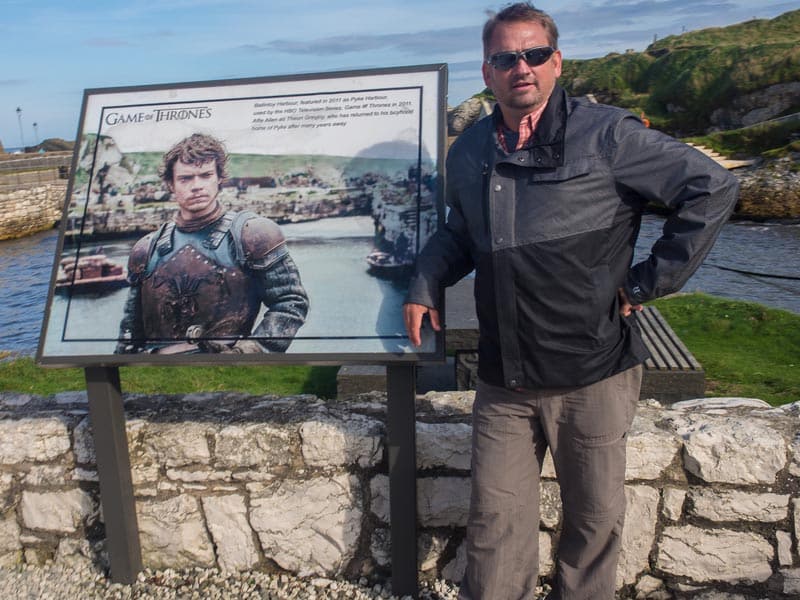 Poor Theon Greyjoy. If only he would have stayed loyal to the Starks, but instead he had to go running home to a father that hated him and a sister that resented him.
This is where Theon first arrived home to the Iron Islands and meets his sister.
You can see our tour of the Game of Thrones Northern Ireland locations right here.
When traveling Ireland, you can pick up a Game of Thrones Location at one of the tourist information offices downtown Belfast.
Other Notable Game of Thrones Locations in Northern Ireland
5. Mussenden Temple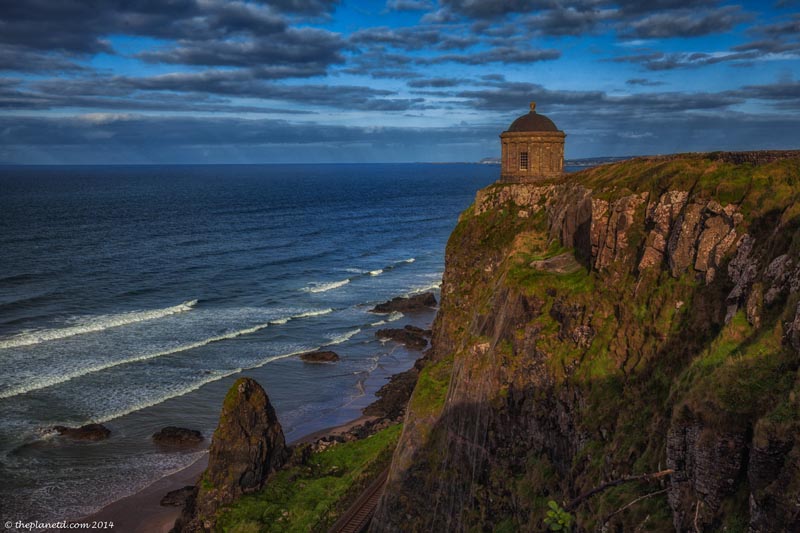 Another extraordinary Game of Thrones location sits high on a cliff overlooking the coast.
Here is Dragonstone Castle stands where Melisandre, aka The Red Woman, burns the Statues of the Seven to make Stannis convert to her religion.
Although you won't see it( because the castle is all built by a computer in post-production CGI) it is still a beautiful location to visit.
6. The Glens of Antrim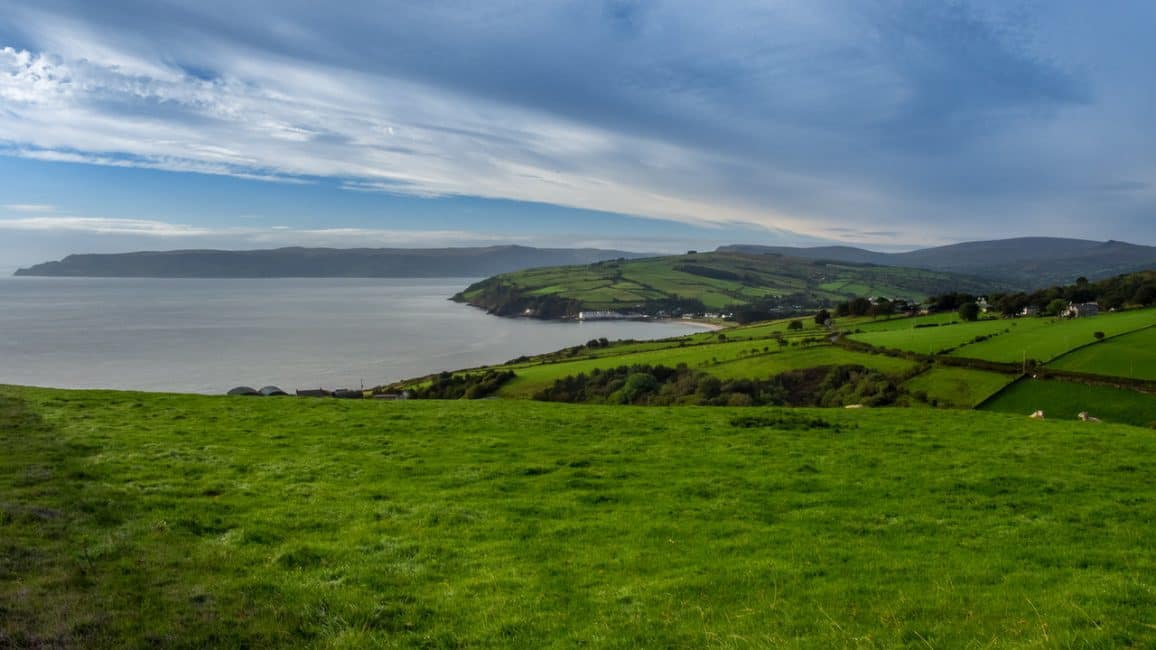 We're going way back into the vault for this one. It was at the beginning of season 1, we saw the Glens of Antrim.
Remember when Ned Stark beheaded a Night's Watch deserter in front of his sons?
They were just young boys then. All that is left of Ned's sons Robb, Rickon, and Bran is Bran. But even he has been turned into the Three-Eyed Raven.
The only two left are John Snow and Theon Greyjoy who both seemed so insignificant in that first episode. Goes to show, you never know!
Honour is everything in the Stark family and it is that honour that is eventually their downfall.
7. Murlough Bay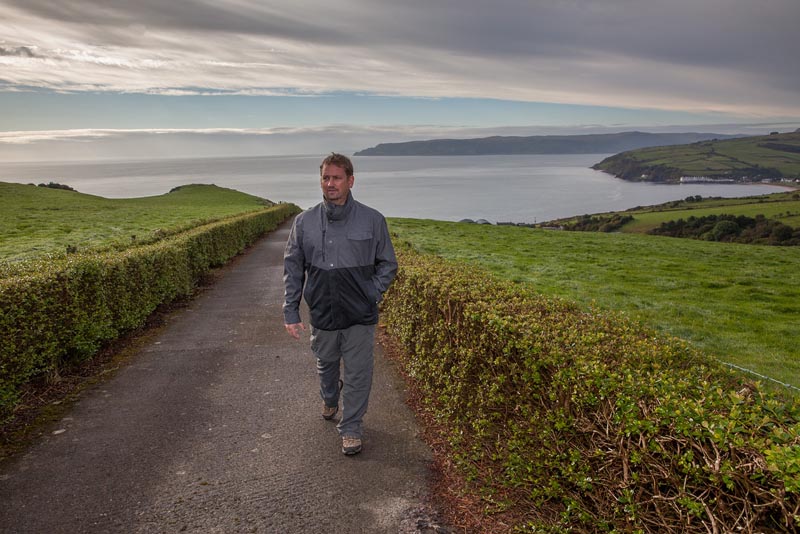 While driving along the Causeway Coastal Route, in Northern Ireland we took a detour to Murlough Bay to view the Scottish Isles and more of the stunning coast.
You can follow the signs for the coastal highway, but this little corner of the country is beautiful, so instead, hang a right when you come to the turn.
It is so picturesque that it was used as the rolling countryside where Theon and his sister Yara, rode their horses toward their father's castle.
8. Marble Arches Cave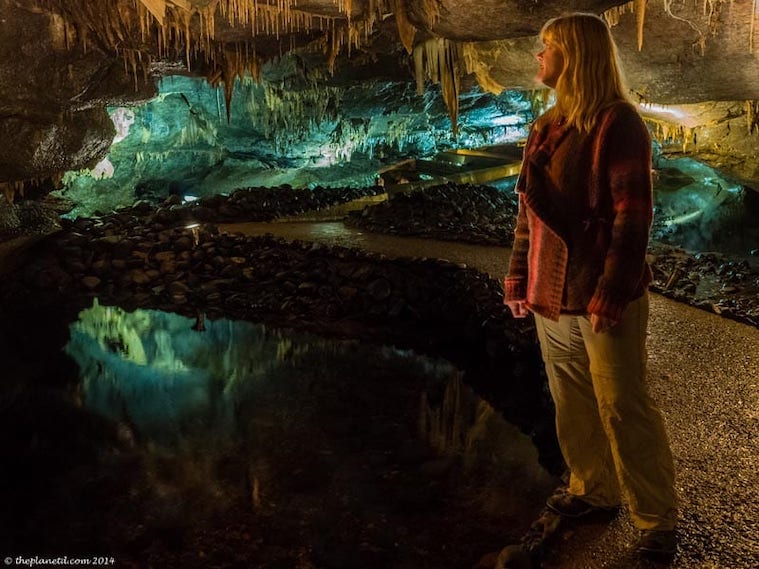 I love the character The Hound.
A pivotal scene took place with him when he encounters Beric Dondarrion in season three.
Beric and the Hound fight each other in the cave. The Hound wins, but Beric is resurrected and we discover that he can't die. ooooh.
Selected Northern Ireland GoT Tours
Game of Thrones Locations and Causeway Tours – This day tour leave from Dublin stops at the Dark Hedges, Dunluce Castle (The inspiration for Harrenhal) Ballintoy Harbour where Theon Greyjoy came back to Iron Islands, Cushendun caves where Melisandre gave birth to the shadow killer and includes a stop at the Giant's Causeway.
Game of Thrones Day Tour to Castle Ward – A day tour from Belfast with GOT stops from seasons 1 through 6. This stop takes you to 20 Game of Thrones filming locations including Tollymore forest park where the dire wolf pups were discovered, Castle Ward Estate that is used for Winterfell, and Inch Abbey where Rob Stark was crowned King of the North.
Game of Thrones from Belfast – This tour not only takes you to iconic Game of Thrones locations, it also stops at the legendary Giant's Causeway. Stops inclue, Dark Hedges, Glens of Antrim, Cushenden Caves, Ballintoy Harbour and more!
Follow the GOT route. We saw all the Game of Thrones Filming locations on the Causeway Coast.
Game of Thrones Locations in Iceland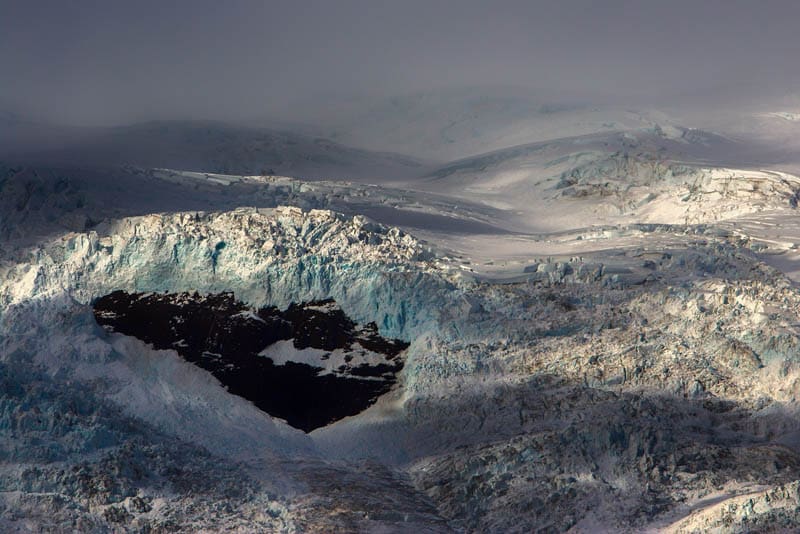 We all love John Snow and the Knight's watch. The majority of these scenes are filmed in Iceland. Iceland was made for movies.
Its landscape is out of this world and it feels like you are visiting a fantasy land when driving around the Ring Road.
9. Dimmuborgir – Wildling Camp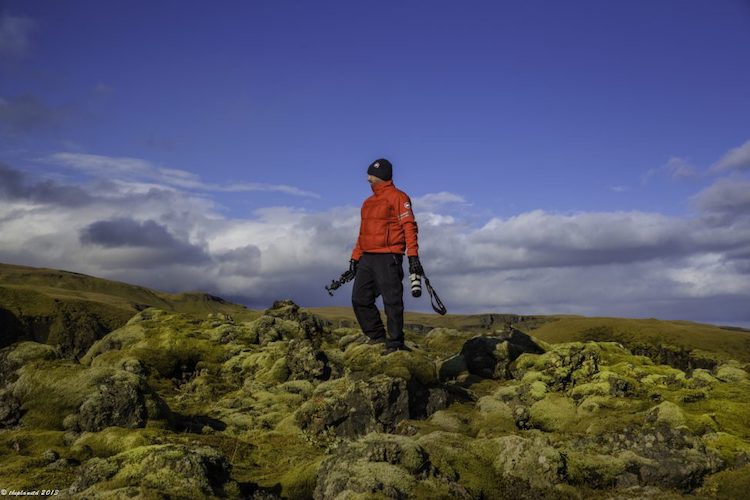 Driving through the lava fields Dimmuborgir took our breath away.
Located along Highway 1, The Ring Road, you can see where the Wildlings had their camp north of the dreaded wall.
It is also where Mance Rayder led the Free Folk in the Haunted Forest where Sam and Lord Commander were attacked by white walkers in season 3.
10. Þingvellir Gorge – Wildling's Homeland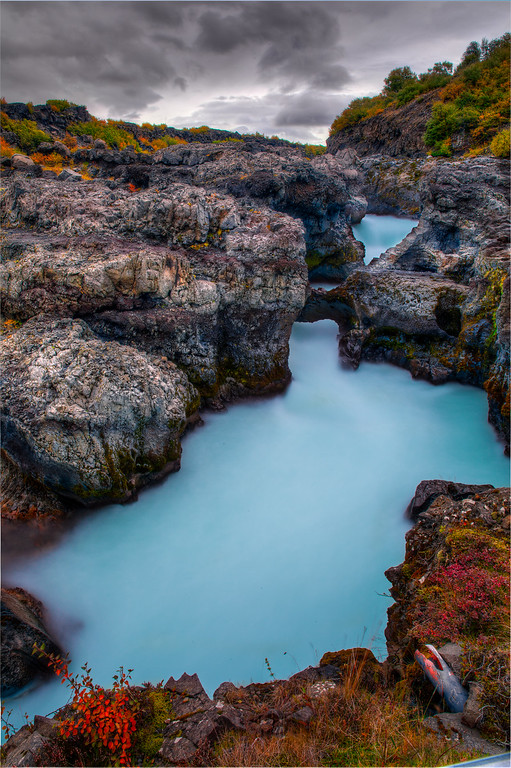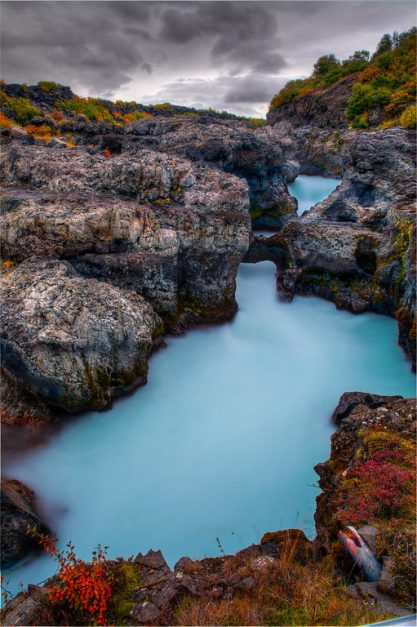 This is not far from Reykjavik so even if you only have a short time in Iceland, you may be able to see this Game of Thrones set.
Located in South West Iceland along the Ring Road, Þingvel is where the White Walkers come from.
And stop at Grjótagjá, the cave where Jon Snow and Ygritte sneak away for some frisky business.
11. Arrowhead Mountain
It's covered in snow and ice in the movie.
I would have to say this is the most memorable of the Game of Thrones filming locations season 7.
Remember when John Snow and the gang faced the night king?
This is the place where the big standoff happened. The glaciers of Iceland make for the perfect backdrop for winter.
12. Jokulsarlon Glacier Lagoon
While staying at a hotel near Jokulsarlon Glacier Lagoon, we were told that the Game of Thrones cast and crew stayed there for weeks working during the short filming days.
And sure enough, Game of Thrones finally filmed some scenes there too.
There's a lot going on beyond the wall in season 7 of Game of Thrones, so it only makes sense that they shoot at one of Iceland's top attractions.
Get your Guide offers full day Game of Thrones Tours from Reykjavik – includes hotel pick up, meeting of characters who appeared in GoT, Icelandic horses and English guide.
13. Vik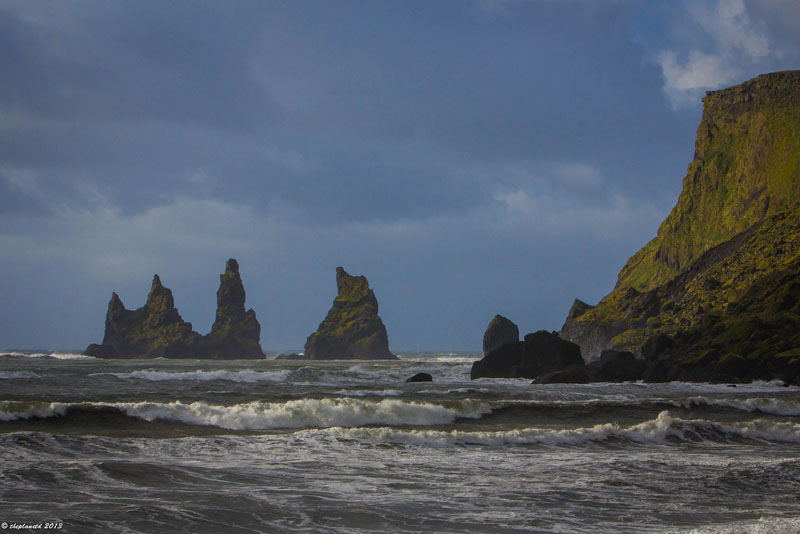 We always wondered why Vik wasn't highlighted more in Game of Thrones, but it really picked up in seasons 5 to 7.
The black beaches and beautiful rock formations of Reynisfjara beach is so picturesque, how could they not feature it?
Well now they have.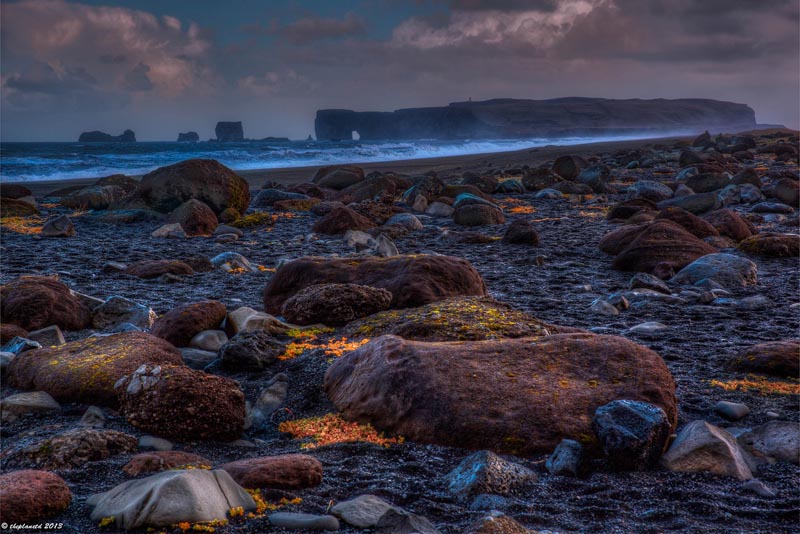 The great thing about the film sets in Iceland, is most can be reached from the Ring Road. That is the main highway that goes around the country and hits all the top sites of Iceland.
You should visit Iceland regardless, but if you are a Game of Throne fan, grab yourself a map and head out in search of all the scenes that happen beyond the wall!
More Notable real-life Game of Thrones filming locations in Iceland
Höfðabrekka located near Vík the southernmost city of Iceland
The Vatnajökull glacier, (Europe's largest ice cap)
Lake Myvatn, and the lava field near the town of Húsavik.
SÞjorsárdalur and the "Settlement Era Viking Lodge.
HAVE LIMITED TIME? CHECK OUT THIS FULL DAY GOT TOUR WITH GET YOUR GUIDE THAT HAS IT ALL!
Where is GOT Filmed in Spain?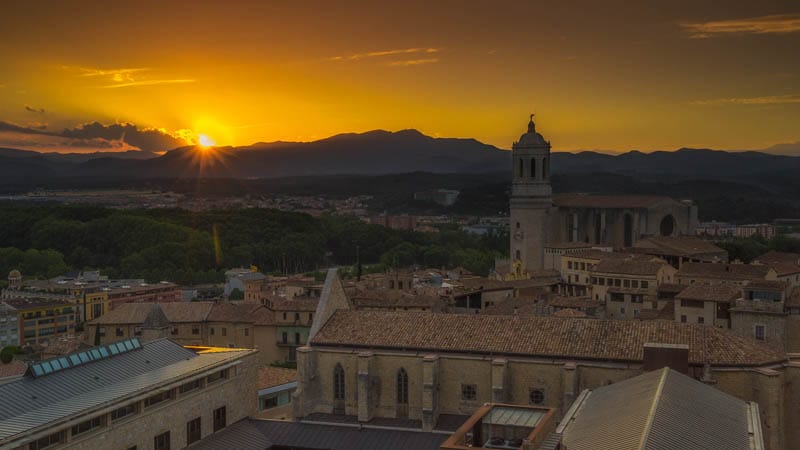 Game of Thrones started filming in Spain for Season Six. The cast and crew really got around Spain traveling up and down the country.
We actually knew Game of Thrones was coming to Spain ahead of time because we had some insider information.
So we picked the brains of some friends to find out ahead of time where the Game of Thrones sets would be.
You can book a Game of Thrones walking tour in Girona and it's only a matter of time before GoT tours start popping up all around Spain.
14. Girona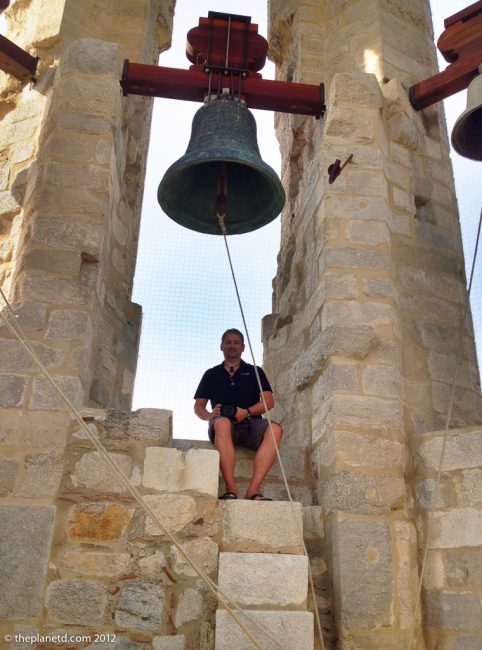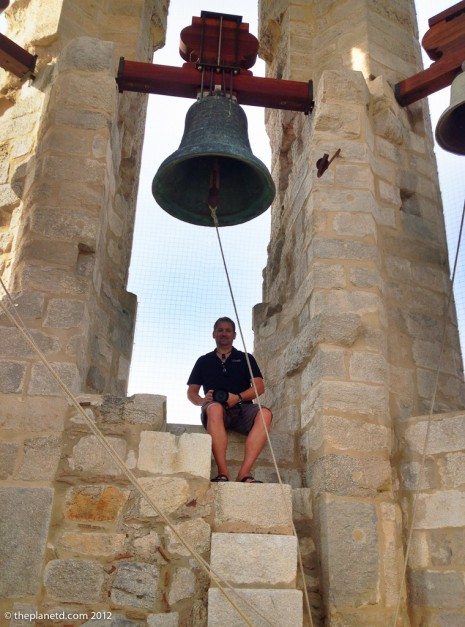 We have spent a lot of time in Girona it makes for the perfect fantasy setting.
Make sure to spend a day or two in this town located 40 minutes from Barcelona. And then make your way to the Girona Cathedral to see the Game of Thrones set for The Great Sept of Baelor.
Getting lost in the narrow streets of the Old Quarter of Girona will take you through what you know on Game of Thrones as The Free City of Braavos in Essos.
15. Basque Country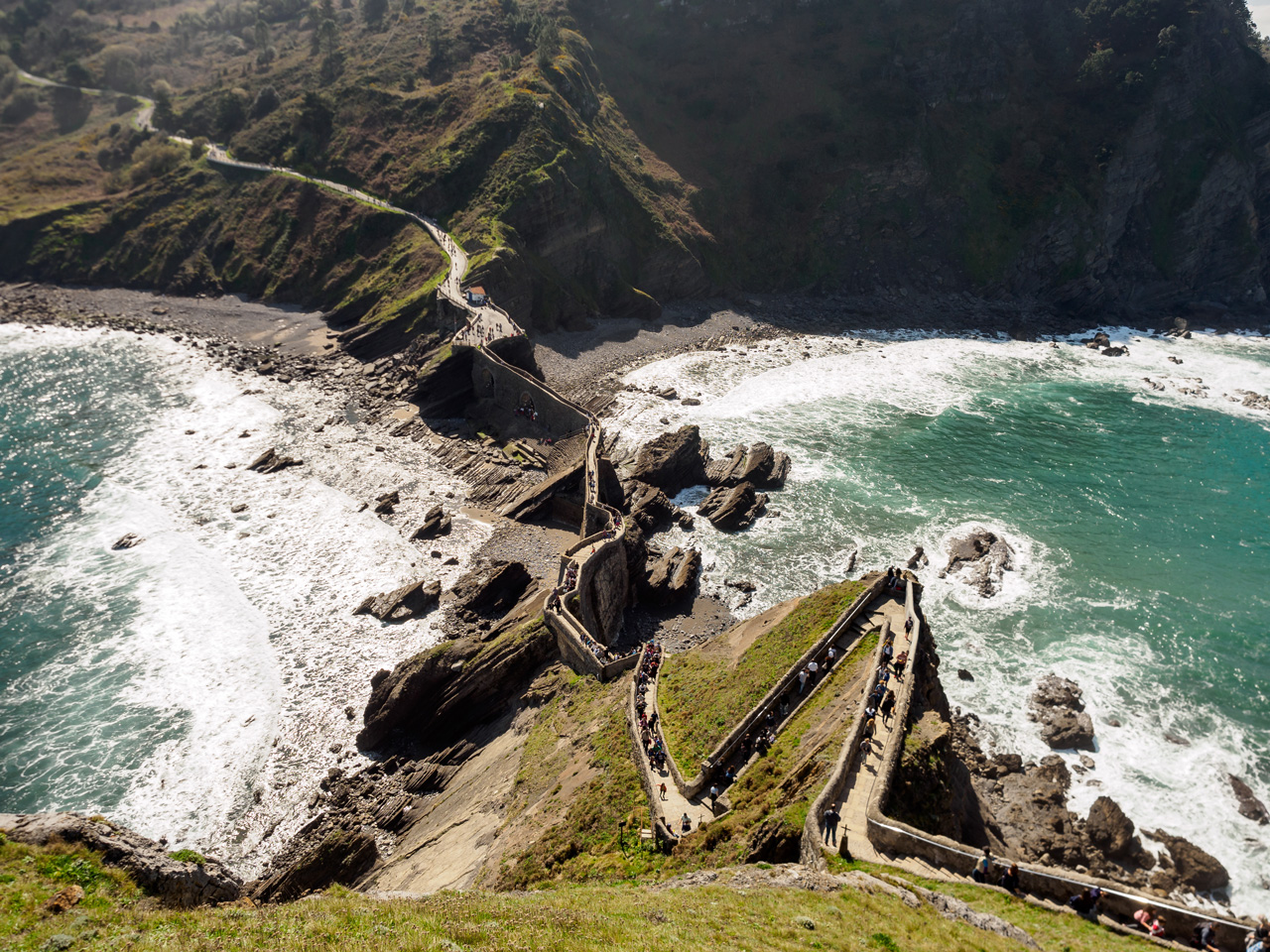 When we ran with the bulls in Pamplona, we spent some time traveling through Basque Country.
I do wish we knew about a few of the places that show up in Game of Thrones Season 7 then. But it also gives us a reason to go back!
We did get to enjoy the stunning coast and we remember exploring its beaches.
If you walk along them today, you will transport you to Dragonstone Island.
Make sure you go to San Juan de Gaztelugatxe just 40 km from Bilbao to see the incredible snaking staircase that many a scene of Dragonstone was shot.
Top Game of Thrones locations in Spain are:
Girona: Kings Landing and Bravos
Seville: Several scenes were shot at the Roman ruins of Italica and the Seville Stockyards. The Palaza de Torres was used for the fighting pit in Mareen, and the Alcázarseveral locations in Dorne
Guadalajara: You'll find the castle of Joy in Dorne at the Castillo de Zafra
Barcelona: Is where the House of Tarly scenes are shot
Cordoba: The Long Bridge
Other Game of Thrones locations in Spain include Valencia, Alhamila mountains, and Andalusia.
Croatia Filming Locations for Game of Thrones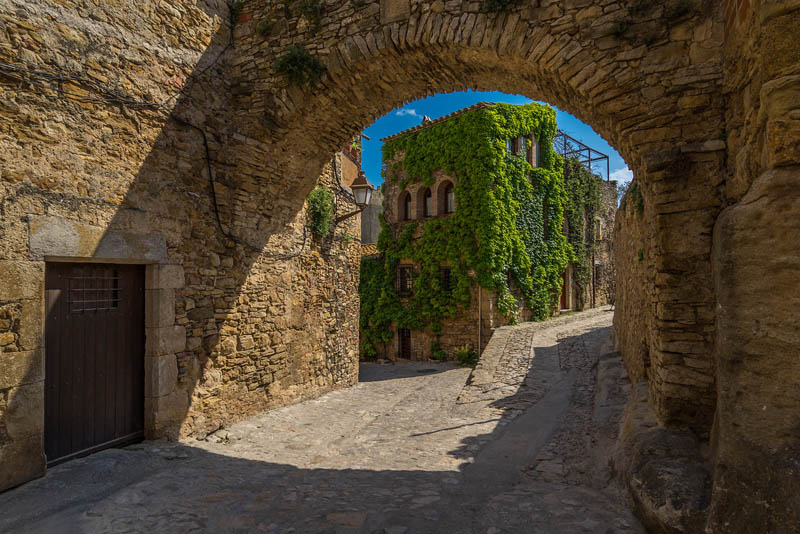 Croatia is where much of the Daenerys and Kings Landing storyline takes place.
16. Dubrovnik
Dubrovnik's old city has been used extensively for Kings Landing since season two and there are plenty of places that you will recognize.
The walls have been used for the battle of Blackwater, for tournaments, for walking shots and market.
Other filming locations are Sibenik and Split.
Croatia is an amazing country to visit. It reminded us of Italy with fewer crowds. And a more affordable budget.
but with Game of Thrones making it so popular, I'm not sure how long that lower budget that will last.
Selected Croatia Game of Thrones Tours
Split GoT Walking Tour – Walk through the land of the Unsullied where Khaleesi plots her revenge. Split is where much of the dragons and Khaleesi storyline takes place and you'll feel as if you've been transported to the 7 Kingdoms.
Dubrovnik Private GoT Tour – This private tour includes a local guide and round trip transportation through Dubrovnik. The stunning setting for Kings Landing where Cersei, Tyrion, Jamie and King Joffrey, spent many days wandering the streets, palaces and walls.
Dubrovnik Game of Thrones Tour – This group tour takes you through Dubrovnik showcasing scenes from Game of Thrones like Cersei's walk of shame, and her daughter's departe to Dorne.
1.5 Hour Walking Tour – This short walking tour will help you get your bearings to explore more of Dubrovnik on your own. Highlights include scenes from King's Landing in the Old Town and the Fort of St. Lawrence,
Greece Game of Thrones Locations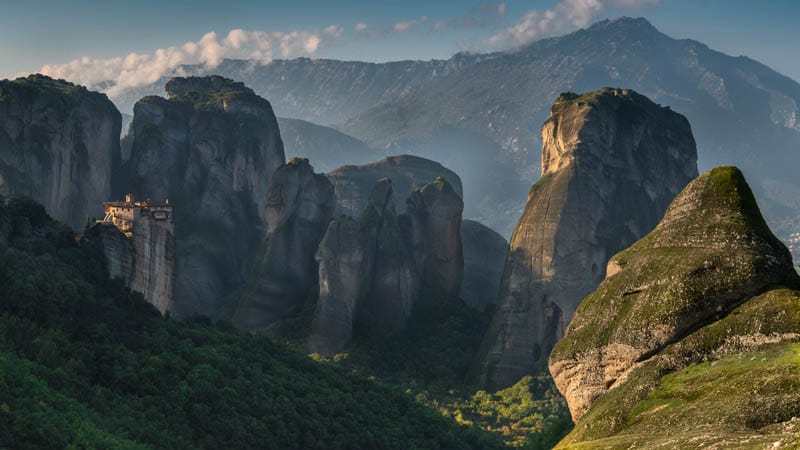 The cast and crew didn't exactly shoot on location in Meteora, but second unit was sent out to shoot plates of the magnificent Meteora Monasteries.
17. Meteora
It was used as its backdrop for the Eyrie castle in the sky, the castle above the clouds where Tyrion had his cell in the sky.
Meteora was digitally mastered into the series because of it's protected environment, the series could not officially shoot here.
However, if you visit, you will definitely get a feel for the Game of Thrones.
We highly suggest visiting because it is one of the most epic places we've ever visited on earth.
Watch our video: The Awe-Inspiring Views of Meteora
Game of Thrones in Morocco
The Daenerys Targaryen storyline has some of the best filming locations for Game of Thrones. They also went to Morocco.
18. Ait Benhaddou
The ancient fortified city of Ait Benhaddou was used to represent Yunkai. This UNESCO World Heritage Site was the perfect setting for The Mother of Dragons to destroy.
19. Essaouira
The port city of Essaouira was also used in season 3 doubling as Astapor. Remember the scene beside the sea when she has rounded up the unsullied and given them a choice to fight for her?
Morocco was used for filming in seasons 1 through 3 for most of Khaleesi's storyline but from season 4 on they moved to Croatia. It's still cool to visit the locations from the early days though.
The Game of Thrones films in some of the most exotic locations on earth.
Besides the locations and film sets mentioned above, Game of Thrones has also been filmed in Los Angeles, Calgary, Alberta, and Scotland.
Where is Game of Thrones Filmed in Alberta?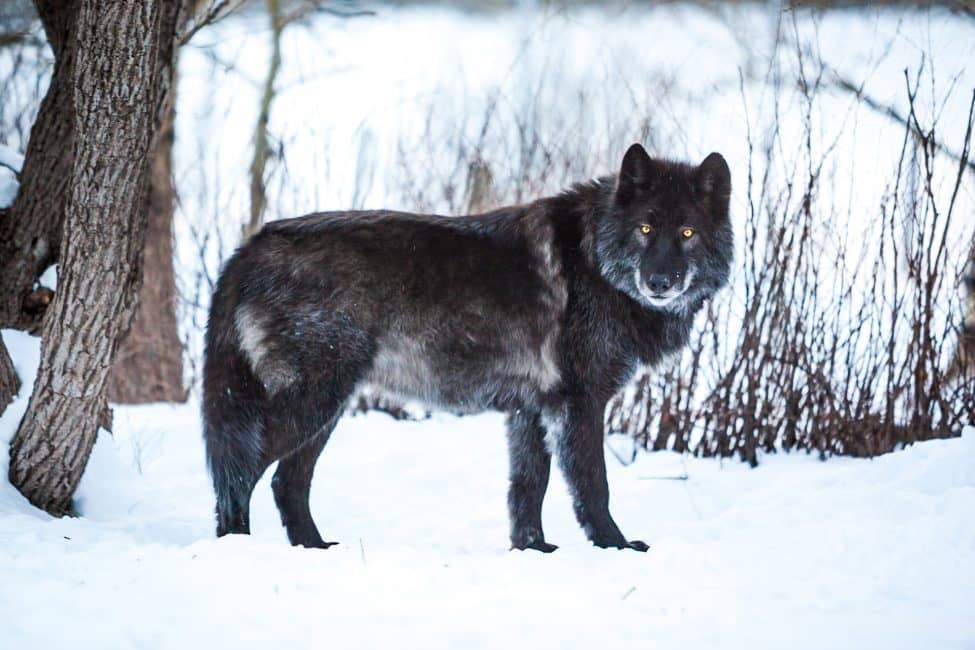 Okay, we are from Canada, I was born in Alberta and we've visited several times.
When we first wrote our Game of Thrones roundup, I didn't know where they had filmed in Alberta yet, but now I know.
20. Banff and Calgary
Shot throughout Banff and Calgary, GOT took advantage of our Canada's giant wolves, (Dire wolves are provided by Instinct Animals out of Calgary) and our award-winning production crews. So many Academy Award-winning movies have been shot in Alberta it's difficult to keep track!
Banff looks exactly like Winterfell in winter. Check out the National Park to see it for yourself and walk in the footsteps of Arya Stark as you search for wolves.
We went to the Yamnuska Wolf Dog Sanctuary in Canmore and had an intimate experience with rescued wolf dogs that are waiting to find a new home. It was incredible.
Game of Thrones Filming Locations Scotland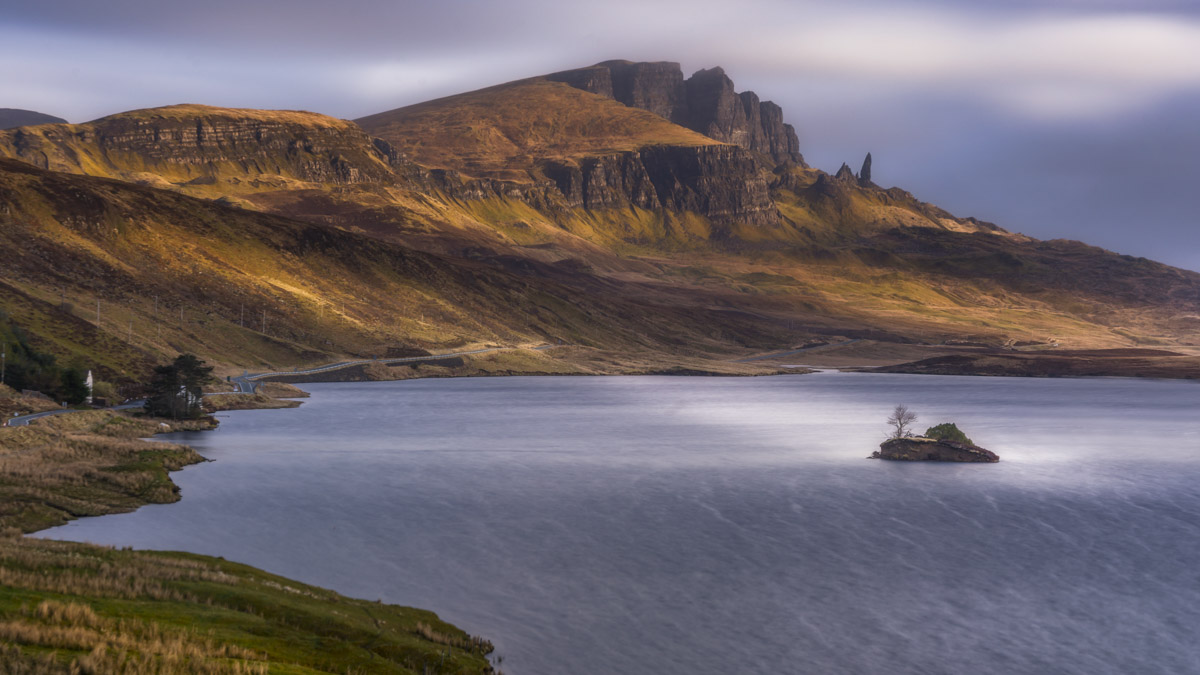 Since we first wrote this post, we have been to even more Game of Thrones filming locations.
21. Isle of Skye
We hear that the producers of the GOT prequel have been scouting the Isle of Skye.
In season 1 they had a short stint in Scotland using Doune Castle as a part of Winterfell, but they haven't been back since.
However, after doing a road trip through Scotland and driving the North Coast 500 to the beauty of the landscape ourselves, we can understand why they have chosen to make Scotland a big part of the next chapter.
The Isle of Sky is rugged and beautiful and will make an amazing backdrop for the early Seven Kingdoms.
United States Game of Thrones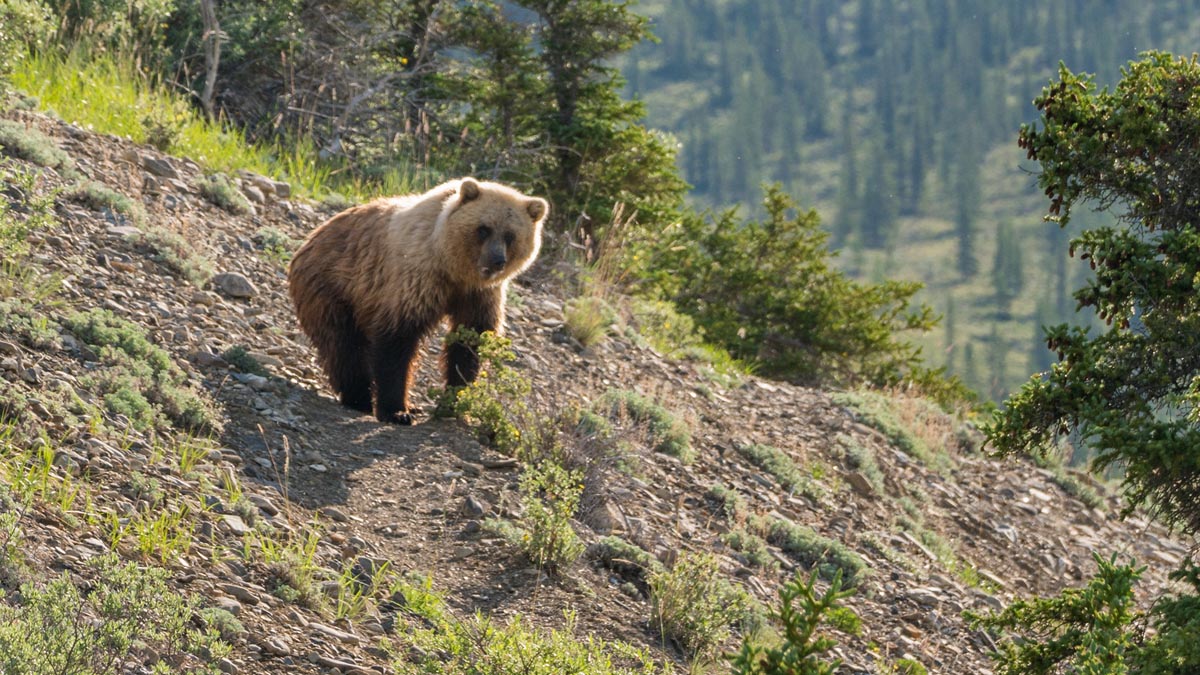 I remember going to the Royal Winter Fair at Toronto's CNE as a kid to see Bart the Bear (the star of the movie "The Bear")
Well, his bloodline has continued in showbusiness and Bart Jr. has been in a slew of Hollywood blockbusters including Game of Thrones. Remember in Season 3 when Brienne took on a bear to save herself and Jaime?
22. Los Angeles
Well, they traveled all the way to Los Angeles to film that scene.
Apparently, the bear had its own air-conditioned trailer.
Okay, so this is a bit of a stretch saying we've been to that set, but we have been to Los Angeles, and we have seen several bears in real life. So, I think we can count it.
Game of Thrones also Filmed in Malta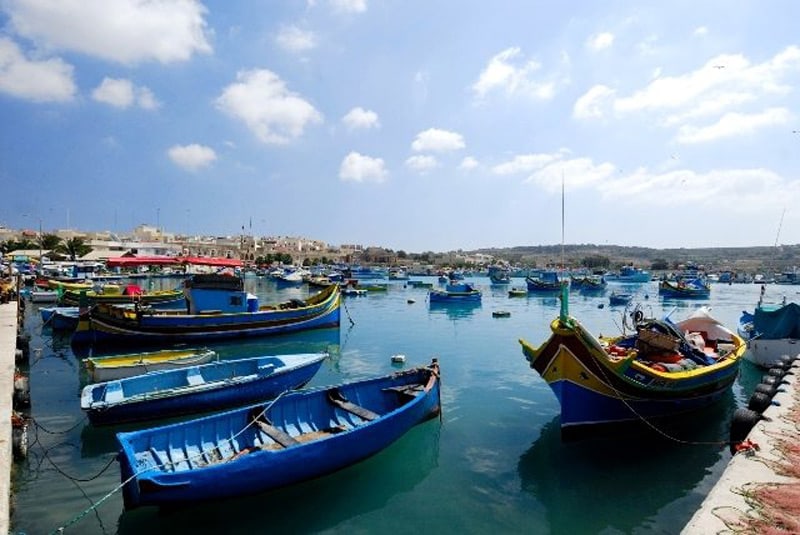 Malta was only used as a Game of Thrones filming location in Season 1 but it set the stage for the seasons to come.
We have yet to visit Malta, but our friends at Maptrotting lived there and wrote about it for us in this very informative post.
23. Mdina
It was used mostly for Kings Landing, the Daenerys storyline and Pentos.
The fortified city of Mdina was the perfect setting with stone walls and an ancient setting.
Notable filming locations in Malta
Fort St. Angela – Dungeons of the Red Keep
Rabat's St. Dominic Monastery
Manikata was a town raided by the Dothraki
The Island of Gozo housed the wedding of Daenerys and Drogo.
Enjoy our Game of Thrones Movie Locations? Pin it for reference when you travel next!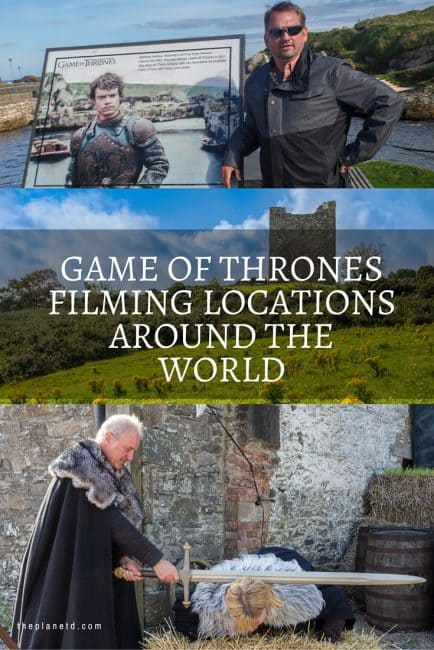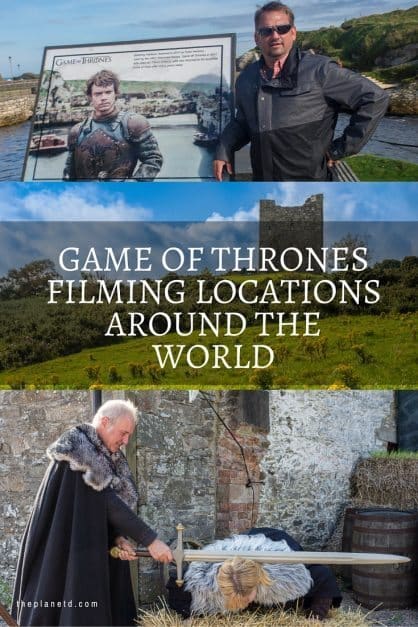 Read More:
James Bond Filming Locations: We've been there too!
20 of the Best Travel Movies to Inspire Wanderlust
Best Things to do in Northern Ireland