The Best Travel Songs Play List had an outstanding turn out by ThePlanetD fans.
What makes people want to hop in their car and hit the road while listening to great music?
What travel songs inspire travel, make you think of a destination or simply make you want to hit the road? These songs of course!
We took some of our favorite quotes from people when they chose their favorite travel songs.
We wanted to hear, what makes people want to hop in their car and hit the road while listening to great music?
The Best Songs About Travel
What can you add? We're always updating our travel song playlist.
There were a lot of duplicate votes for best travel songs, but after adding up the choices, these are the tops.
What travel songs inspire travel, make you think of a destination or simply make you want to hit the road? These of course!
Best Travel Songs Playlist
We had such an awesome response that we had to make a huge list of the best travel songs as chosen by you. Check them out!
Best Travel Songs Selected By You.
Love Music and travel? Check out The Musical Legacy of Montreux Switzerland
Enjoy this list of the Best Songs About Travel
If you have a song to add to our travel songs playlist leave a comment below. We update this list regularly
1. Africa by Toto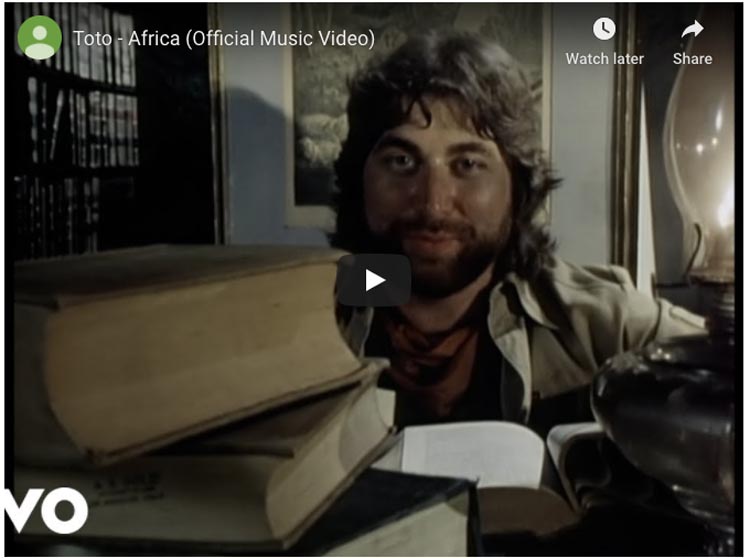 Nothing makes me want to go to Africa more than this song by Toto.
They capture it beautifully with their lyrics and each time I listen to it, I am brought back to camping in the desert listening to the dog crying out in the night.
Or it makes me think of climbing Kilimanjaro towering over the Serengeti. And it has had a renaissance getting a lot of air time.
"The wild dogs cry out in the night
As they grow restless, longing for some solitary company
I know that I must do what's right
As sure as Kilimanjaro rises like Olympus above the Serengeti
I seek to cure what's deep inside, frightened of this thing that I've become"
Dina Rosita Koudys says "Not exactly about traveling, but it does mention Africa, Kilimanjaro, and Serengeti. And I love the song!
We replied to Dina saying, we think Africa is exactly a travel song. It is our favorite song about travel and makes us want to see the Serengeti again and again.
2. Galway Girl – Ed Sheeran
Ireland is one of our favorite country's to visit and when Ed Sheeran wrote about Galway it brought us right back to being in the pubs there.
A lot of playlists omit the modern travel songs, but musicians these days have explored more of the world than anyone. And Ed Sheeran is a huge traveler.
We saw Ed Sheeran on Graham Norton talking about his travels and we love his free spirit and down to earth attitude.
And we love his music too. Many of his songs can be added to any travel songs playlis.
"I meet her on Grafton street right outside of the bar
She shared a cigarette with me while her brother played the guitar
She asked me what does it mean, the Gaelic ink on your arm?
Said it was one of my friend's songs, do you want to drink on?"
3. One Night in Bangkok by Murray Head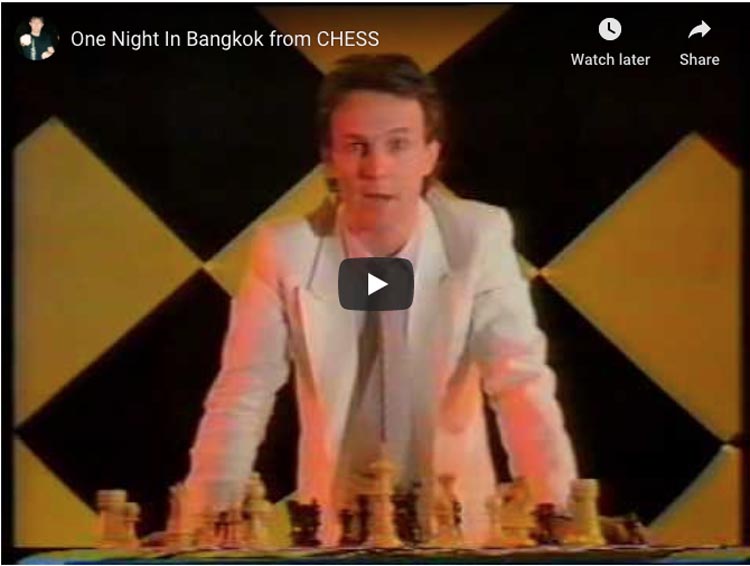 From the Musical Chess, this hit by Murray Head made me want to visit Bangkok in the 1990s.
Whenever I'm in the city, I can't stop singing it!
"I said, "do you speak-a my language?"
He just smiled and gave me a vegemite sandwich
And he said

I come from a land down under
Where beer does flow and men chunder"
4. Land Down Under – Men at Work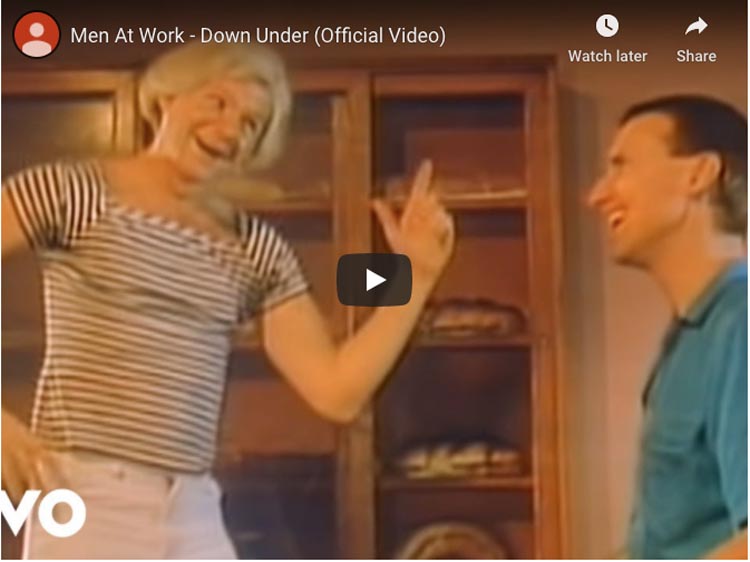 When thinking about travel music, this song is at the top for and Australian theme.
Men at work reference the Hippy Trail, muscles in Brussels and a den in Bombay.
All while bonding with people from the Land Down Under. Men at work are from Melbourne, Australia
"Bangkok, Oriental setting
And the city don't know that the city is getting
The creme de la creme of the chess world
In a show with everything but Yul Brynner"
5. Havana – Camila Cabello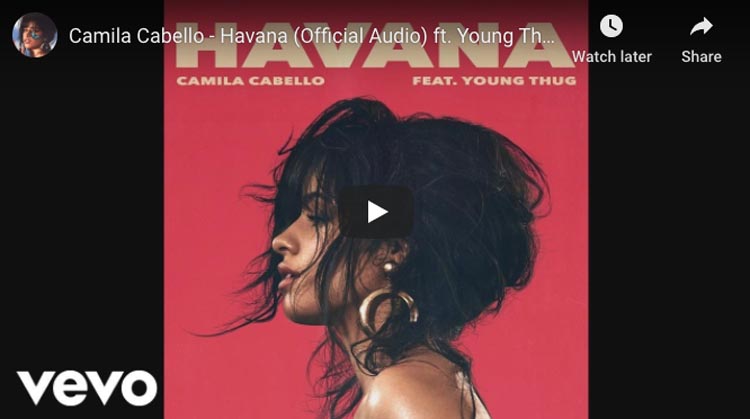 This song takes me to Havana. The groove makes me feel that I am at a lounge in Cuba and I love it.
Even if Camila Cabello is taken to East Atlanta, her heart is always in Havana. Just like so many people feel when they visit Havana too!
Havana, ooh na-na
Half of my heart is in Havana, ooh na-na
He took me back to East Atlanta, na-na-na
Oh, but my heart is in Havana
My heart is in Havana
Havana, ooh na-na
6. Sweet Home Alabama by Lynyrd Skynyrd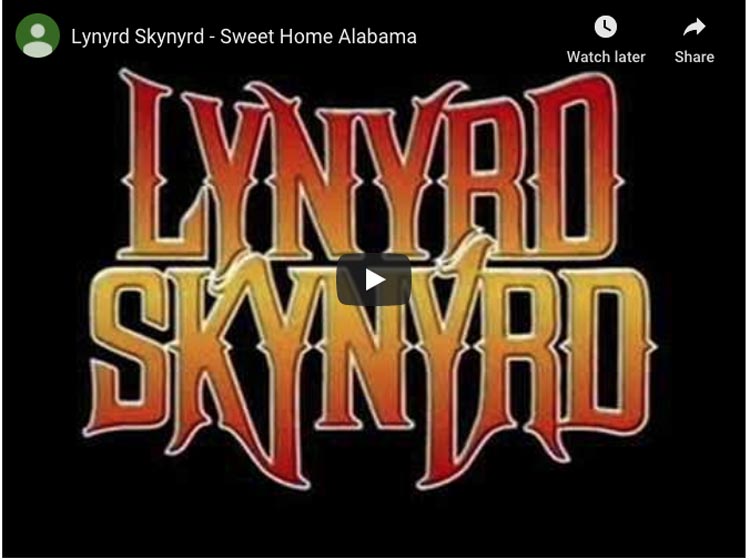 This song makes me want to go to the American South.
My favorite lyric is when they mention the recording studio Muscle Shoals.
"Now Muscle Shoals has got the Swampers
And they've been known to pick a song or two (yes they do)
Lord they get me off so much
They pick me up when I'm feeling blue, now how bout you?"
After watching the documentary about Muscle Shoals, I now understand what that lyric is all about.
It was the place for rock musicians to record in the 1960s. Rent Muscle Shoals on Amazon
Kathy Bovair says "Dave will have my back on this one "SWEET HOME ALABAMA" is the best travel song and an old high school classic from our past"
7. I've Been Everywhere Man by Johnny Cash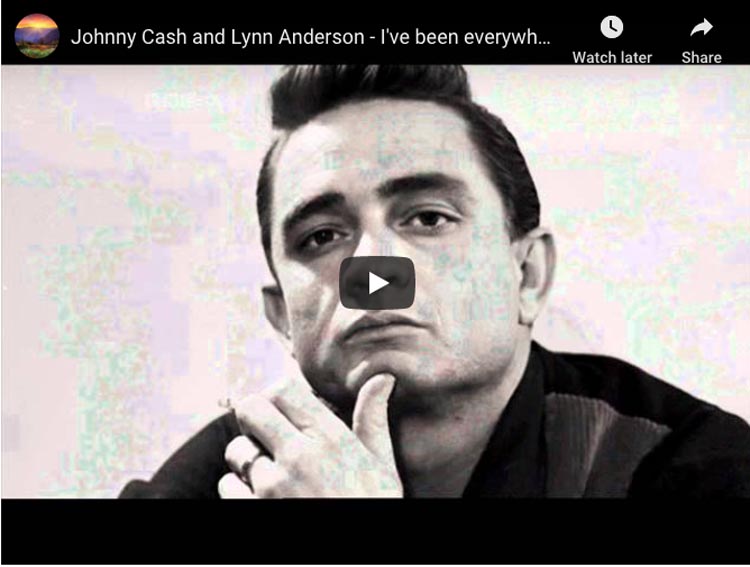 Carmen Davis-Harcum said. "It's My favourite travel song." And we agree. I've been everywhere is the ultimate of travel songs!
If you want to add a song to your travel playlist that captures what it's like to travel around.
I always envisioned this song being about Johnny Cash writing about his life on the road as a traveling musician.
"I've been everywhere, man
I've been everywhere, man
Crossed the deserts bare, man
I've breatherd the mountain air, man
Travel, I've had my share, man
I've been everywhere"
He may not have been everywhere int he world, but he has definitely crossed all of the United States and Canada.
I've Been Everywhere by Johnny Cash does the trick.
8. Route 66 by Nat King Cole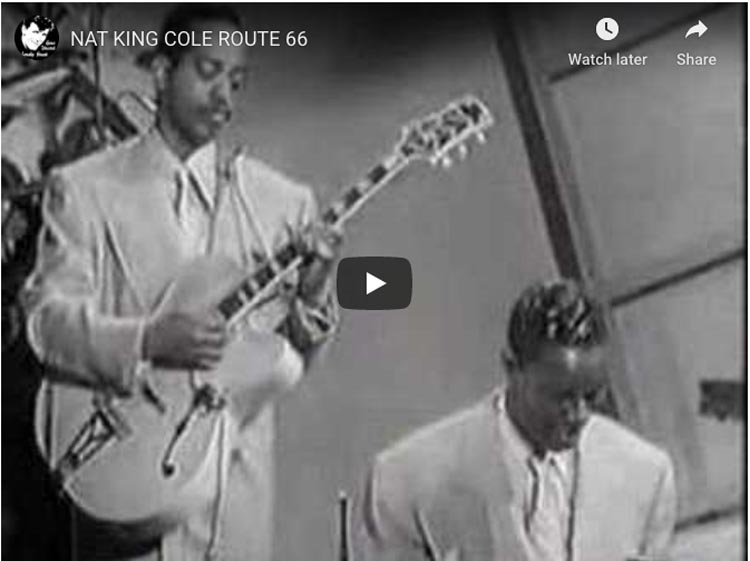 Route 66 certainly captures the heyday of America's famous highway running across the country.
It makes me think of simpler (and tougher) times of people hitting the open road with nothing but dreams in their heads.
This song makes me want to get in the car and drive.
"Well if you ever plan to motor west
Just take my way it's the highway that's the best
Get your kicks on Route 66
Well it winds from Chicago to L.A.
More than 2000 miles all the way
Get your kicks on Route 66″
Trisha Miller is inspired by Route 66, a trip I have dreamed of for a long time, and someday I will do the entire length in one long, leisurely road trip"
9. Desert Rose – Sting
This song is apparently about when Adam was banished from the garden of Eden.
But when I listen to it, I think of travel and it transports me straight to the Middle East.
"I dream of rain, I dream of gardens in the desert sand
I wake in vain, I dream of love as time runs through my hand
Sweet desert rose Each of her veils, a secret promise
This desert flower No sweet perfume ever tortured me more than this…"
10. Where the Streets Have No Name by U2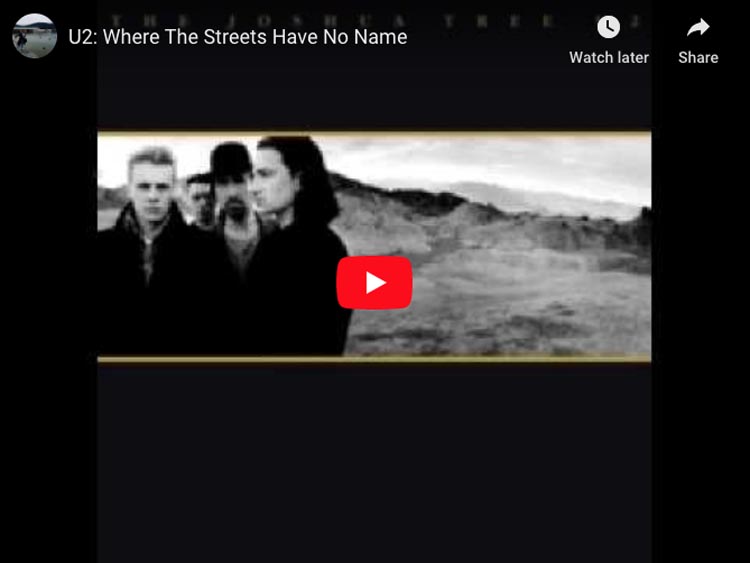 The song is inspired by the streets of Ethiopia where there aren't (or weren't) any street names.
I remember cycling through Africa and we barely saw a road sign.
At the time, Ireland was still under a lot of civil unrest and Bono wrote about a place where class, religion and income are not indicitve of the street they live on.
"I want to feel sunlight on my face
I see that dust cloud disappear without a trace
I wanna take shelter from the poison rain
Where the streets have no name."
11. Sympathy For The Devil by The Rolling Stones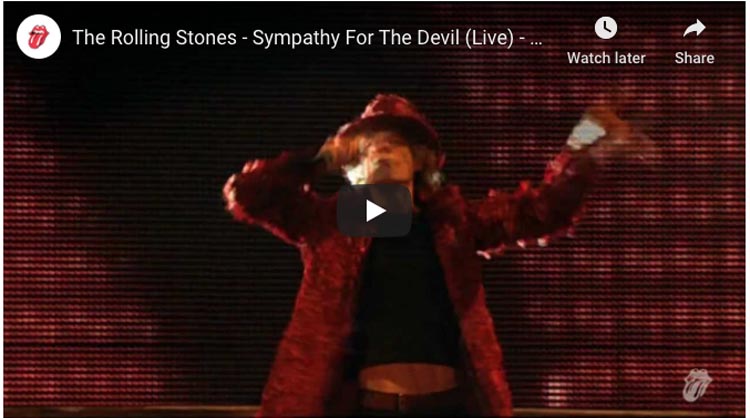 Daniel Stein Says "Sympathy For the Devil makes you want to drive. Who wouldn't include this in their best travel songs playlist?"
This travel song had the most votes in our survey.
So it had to be on our playlist even though it isn't really about travel. It does talk about historical events around the world though.
"I stuck around St. Petersburg
When I saw it was a time for a change
Killed the czar and his ministers
Anastasia screamed in vain"
12. On the Road Again by Willy Nelson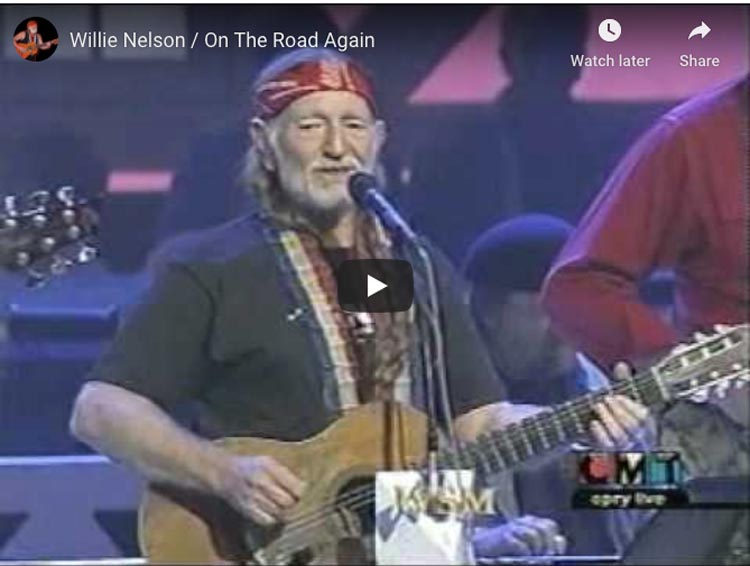 Diane Grady ."We were camping year's ago on Vancouver Island and a big motorhome pulled out playing"On the Road Again" through the loudspeakers. It was hilarious.
But you know what, On the Road Again is one of the most popular travel songs.
The words alone. I'm on the road again!
13. I Left My Heart In San Francisco by Tony Bennet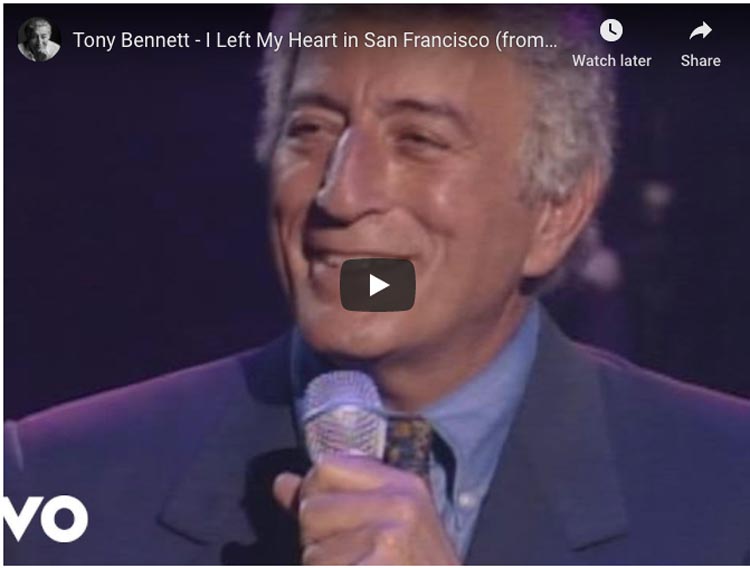 Suggested by Katherine Hill.
Of course! This song is the epitome of San Francisco.
Travel Songs don't have to be about going everywhere. They can be about one place and this is the ultimate love story to San Francisco.
Add it to your playlist on Amazon
14. Montego Bay by Amazulu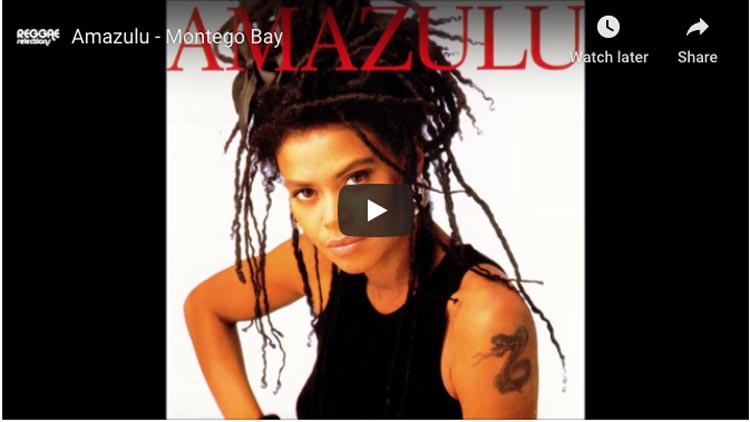 Whenever we go to Jamaica we sing this song. It is perfect for travel.
It not only captures the spirit and energy of Jamaica, it explains a lot about the island.
They drive on the island, they drink rum from a silver tray and greet you like a brother would.
15. Midnight Train To Georgia by Gladys Knight and the Pips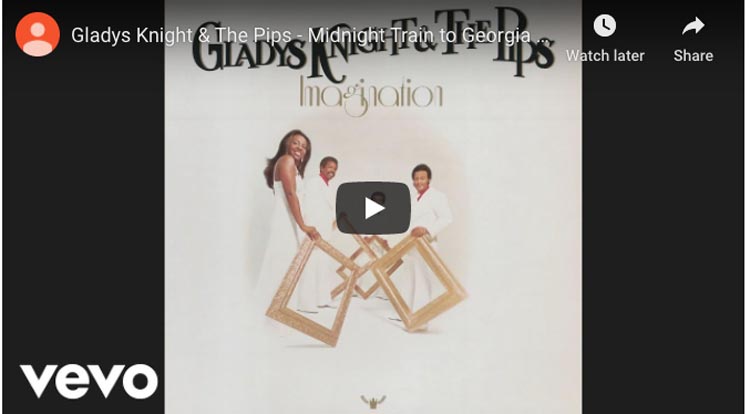 Lauren Mcleod made this addition to our travel songs playlist.
She says "Even though it's about heading home instead of away, it sure gets me groovin' along like I want to leave."
"The world is his, his and 'ers alone
Oh he's leavin'
On that midnight train to Georgia (leavin' on the midnight train)
Said he's goin' back to find (goin' back to find)
Oh a simpler place in time"
You can also download on Amazon
16. Roam by the B52s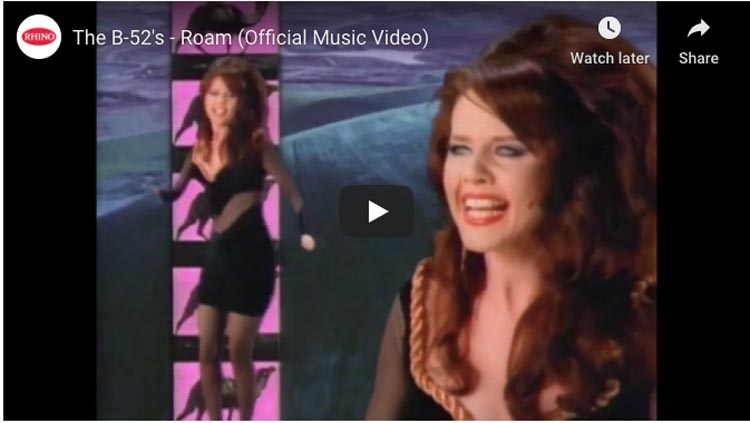 Genelle Gregorio "Roam" by the B-52s is a fantastic song for slideshows of your travels and to get you all pumped up about traveling and seeing the world.
In our hearts, aren't we all roamers at heart?
17. Leaving on a Jet Plane by Peter Paul, and Mary & Johny Denver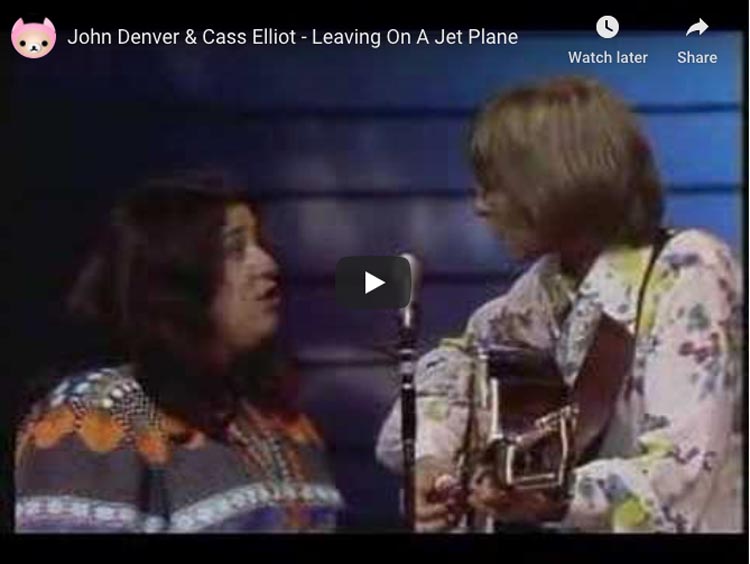 Jenny Leach "We love this track when we are traveling. Leaving on a Jet Plane just screams travel song!
This song has been re-done a lot over the years, our favorite version is from the movie Armageddon by Chantal Kreviazuk.
18. Kokomo by The Beach Boys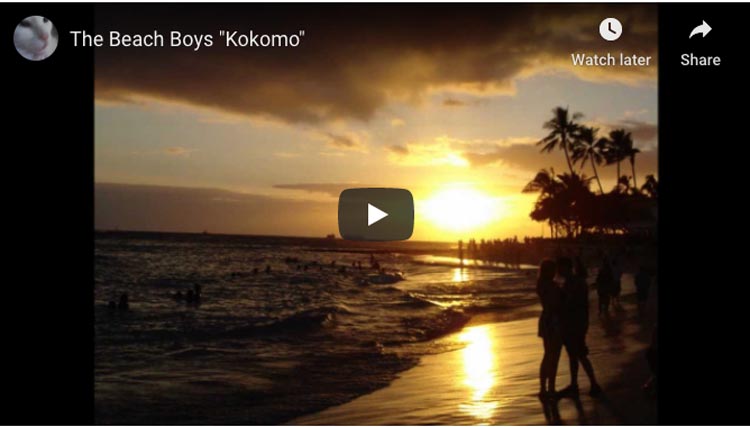 Keith Jenkins of Velvet Escape chose Kokomo. This makes me think of the beach for sure.
What we love about Kokomo is that it is a made up place by the Beach Boys, but it sure makes you want to go there. And it captures the spirit of the islands.
19. Graceland by Paul Simon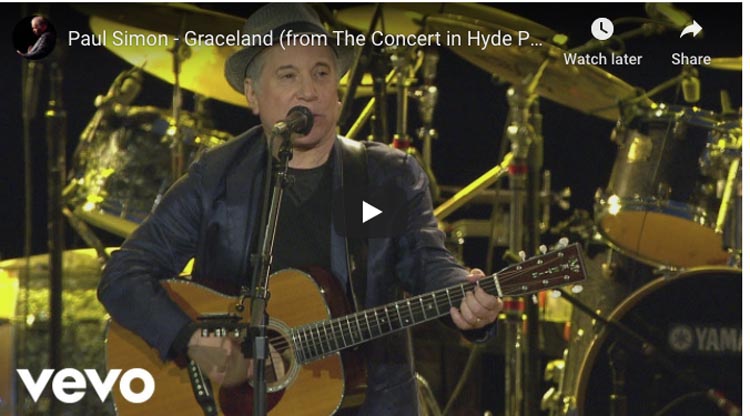 Sheri Anderson Wallace said. "I love that travel song because it captures all the pieces of a road trip. What could be more of a travel song than a song about road tripping?
We say, it also inspired us to get ourselves to Graceland and see Elvis' home in Memphis Tennessee.
20. Born to be Wild by Steppenwolf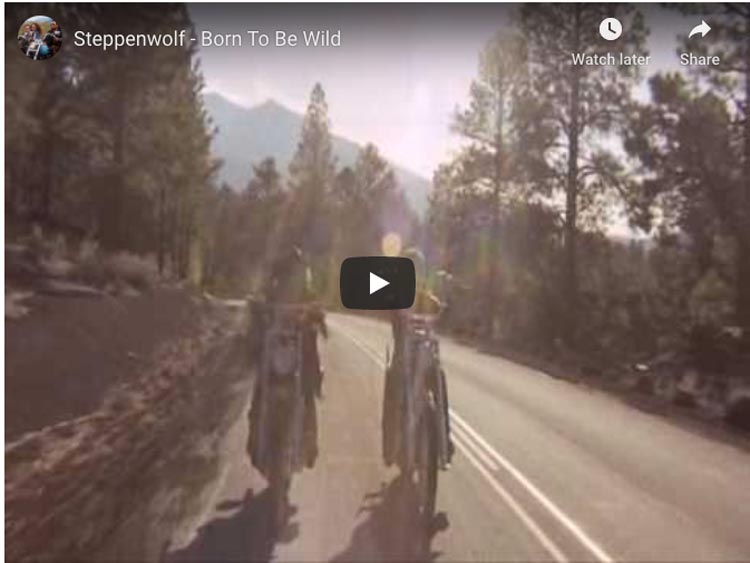 Bonnie Paridaen says "By Steppenwolf Baby!" Need we say more?
Born to Be Wild is all about taking a motorcycle trip across the country. The movie isn't bad either.
21. New York State of Mind by Billie Joel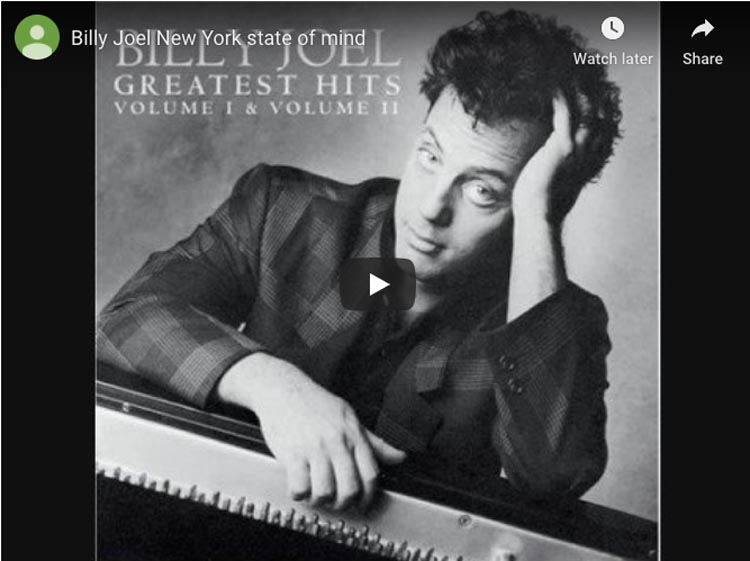 Merav Benaia told us that it's the travel song that makes me want to pack my bag and hop on a flight.
I love New York and this is a love song to the beautiful State.
Get New York State of Mind on Amazon
22. Sailing, Christopher Cross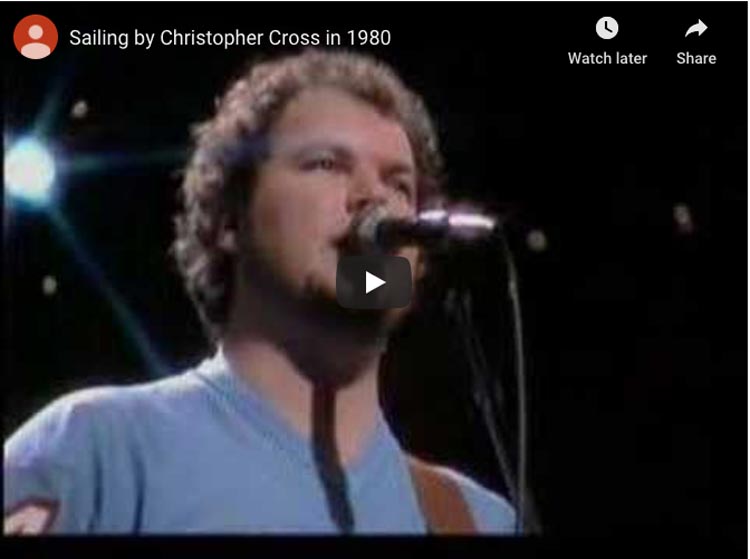 Stephanie Broschart stated. "The lyrics from Sailing totally make for a great travel song.
"It's not far down to paradise, At least it's not for me, And if the wind is right you can sail away, And find tranquility, The canvas can do miracles,
Just you wait and see, Believe me"
23. Proud Mary – Tina Turner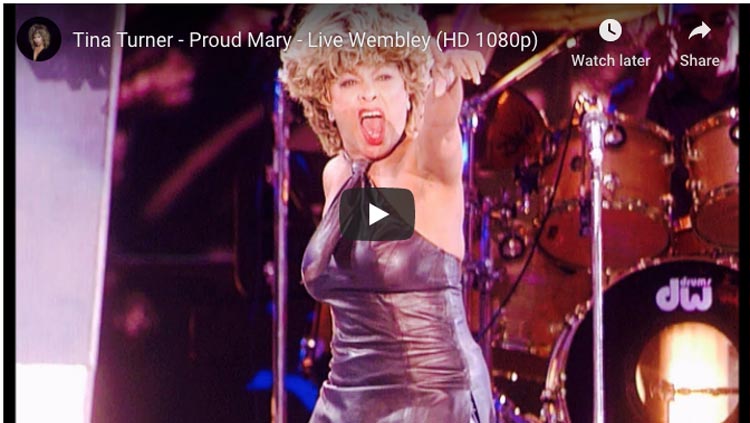 Whenever we're in New Orleans, this is the song that comes to mind. It has amazing energy and gets you in the mood to hop on a riverboat and explore!
24. American Woman by The Guess Who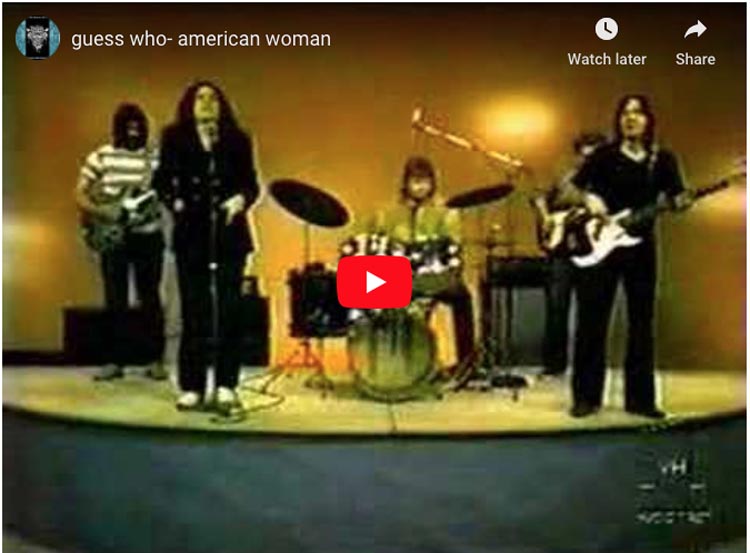 Lorna Hazen-Francavilla said. "It is one of those roll the windows down travel songs and makes me want to crank the tunes!"
Even though it is a song about dissing America, a lot of people look at it as a tribute to America. Regardless, it is a song that has a lot of energy. Check it out on Amazon.
25. Man in the Mirror by Micheal Jackson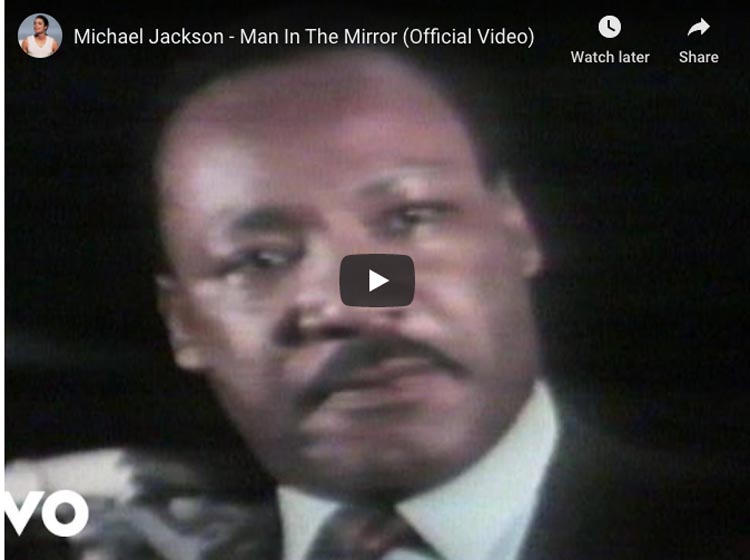 Claire Algarme "I like the beat and the message of the song. It also reminds me to be open to everything I see & meet in my travels and how to be a better person at the end of my journeys.
We love the words of The Man in the Mirror.
Travel creates compassion. It brings people together and it is the best education. This song empowers that feeling.
26. Kathmandu
When we were in Kathmandu before climbing to Everest Base Camp in Nepal.
This song captures the wanderlust of travel.
"I figure baby I've got nothing to lose,
I'm tired of being blue,
That's why I'm going to Kathmandu
Up to the mountains where I'm going to."
It's such a fun song.
27. London Calling
The Clash.
28. Coming to America
I said this in our best road trip songs post, and I'll say it again, I loved listening to this song while cycling down the continent of Africa.
Coming to America captures the hope and freedom of what was America. The world looked to it for so much when he sang this. And Neil Diamond is the coolest cat in town.
29. Rambling Man by The AllmanBrothers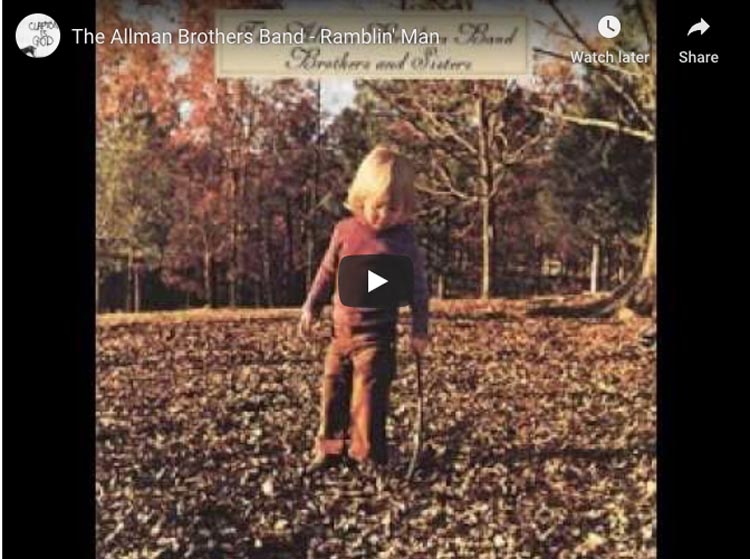 Voted by – Rasheed Hooda – It's a classic
"I'm on my way to New Orleans this mornin'
I'm leavin' out of Nashville, Tennessee
They're always having a good time down on the bayou
Lord, them Delta women think the world of me"
30. Laredo by Band of Horses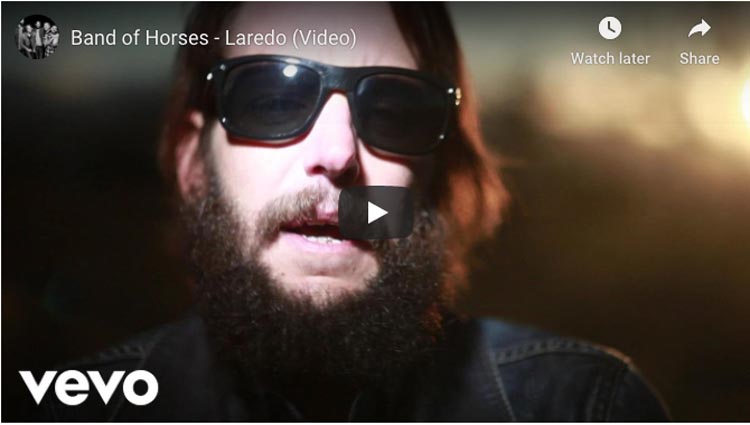 Catherine Reyes says."It has been my favourite of all travel songs for the past three months. It's pretty recent and has that good on the road again feel.
31. Istanbul not Constantinople by They Might Be Giants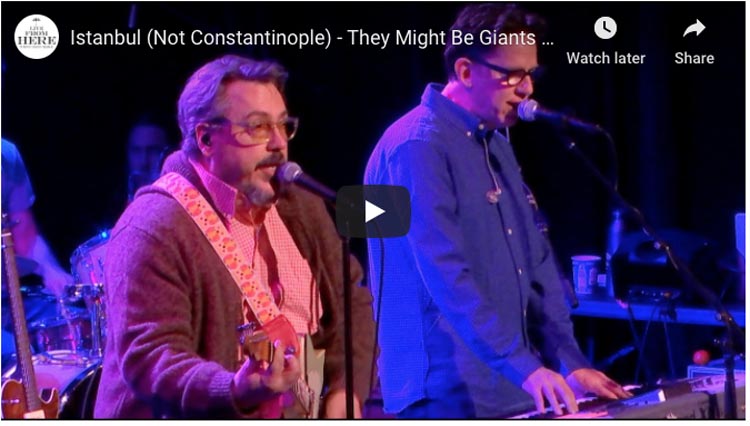 I had never heard this song before watching the Umbrella Academy on Netflix. When I heard it, it was my new favourite travel song.
We've been to Istanbul many times and we did know that it was once called Constantinople. This song is so much fun.
Seriously, give it a listen!
And add it to your playlist through Amazon $1.29
32. Carolina on my Mind by James Taylor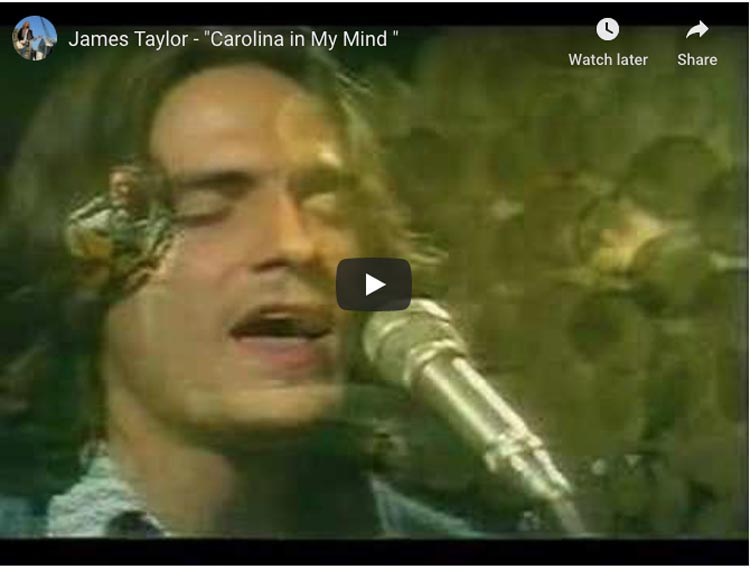 33. California Dreaming – Mamas and the Papas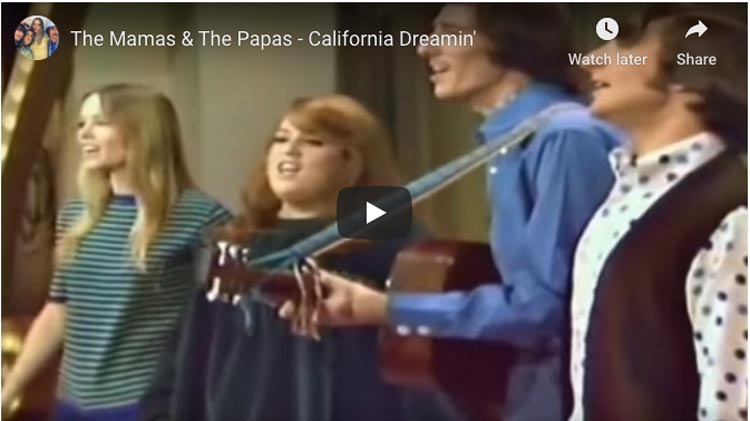 I think we all feel this way about California on a winter's day:
I'd be safe and warm,
If I was in L.A.
California Dreaming,
On such a winter's day?
Start dreaming and get it now.
33. Bali Eyes – Porno for Pyros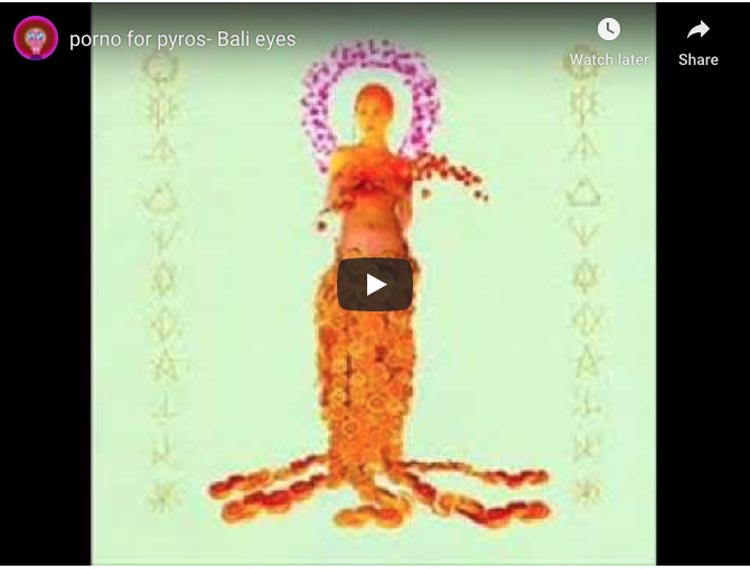 When traveling through South East Asia, we discovered this song and became huge fans of the unplugged version by Porno for Pyros.
Once we reached Bali, we couldn't stop playing this one. I think you'll like it!
34. Sand in My Shoes – Dido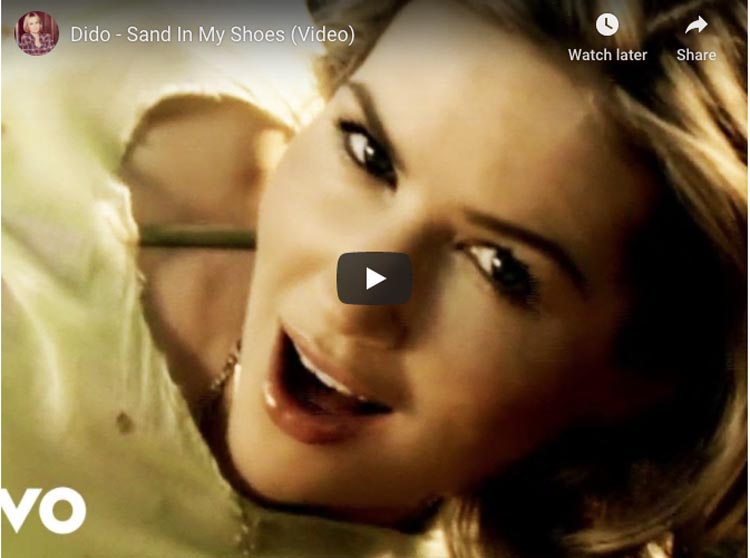 This song captures how amazing travel can be, but how much of a let down it is when you get home.
"Two weeks away feels like the whole world should have changed,
But I'm home now, and things still look the same
I think I'll leave it 'til tomorrow to unpack,
Try to forget for one night that I'm back in my flat
On the road where the cars never stop going through the night,
To a life where I can't watch the sun set"
35. New York by Alicia Keys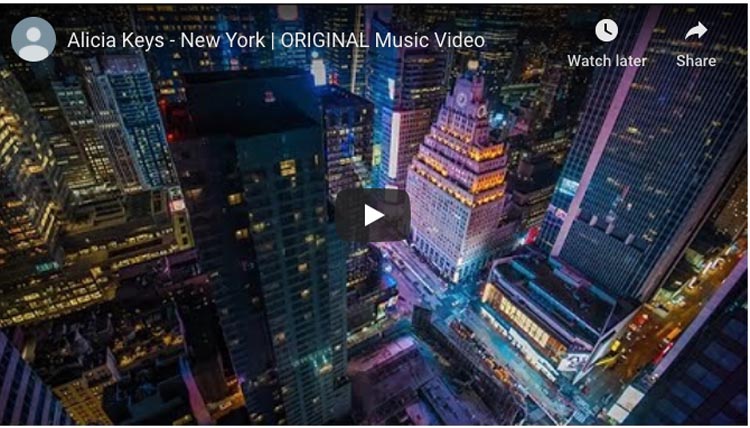 There are so many songs about New York City, we could have created a travel song playlist all about New York alone! (Hey that's a great idea! )
But we could only choose one and while Frank Sinatra, Beastie Boys, and even New York New York from Guys and Dolls springs to mind, I'm going with Alicia Keys beautiful song about New York.
In New York!
Concrete jungle where dreams are made of
There's nothing you can't do now you're in New York!

These streets will make you feel brand new
Big lights will inspire you
Now you're in New York
Thank you to everyone who contributed to our Best Travel Songs Playlist. I found a lot of songs I'd never heard of, some old classics and some fun ones too!
Do you have a favourite travel song? Share it with us and see if it makes the list!
Read More:
44 of the Best Road Trip Songs to Rock the Long Drive
20 Best Movies to Inspire Wanderlust
Best Travel Books to Inspire the Wanderer in You