We take a lot of road trips. Recently we got our M1 motorcycle licenses and have been riding a lot.
While on the road, we've had a lot of time to think about things and while riding, I went through a list of some of the best motorcycle movies and moments that we've ever seen.
See: The Best Road Trips in the World
While going around Lake Superior, Dave and I talked through our communication devices as we hit the open road and passed the time coming up with the best motorcycle movies we could think of. I
know you are all expecting Easy Rider and The Wild Ones on this list, but there are many other great motorcycle movies out there too!
Enjoy! .
The Best motorcycle movies….that we've seen.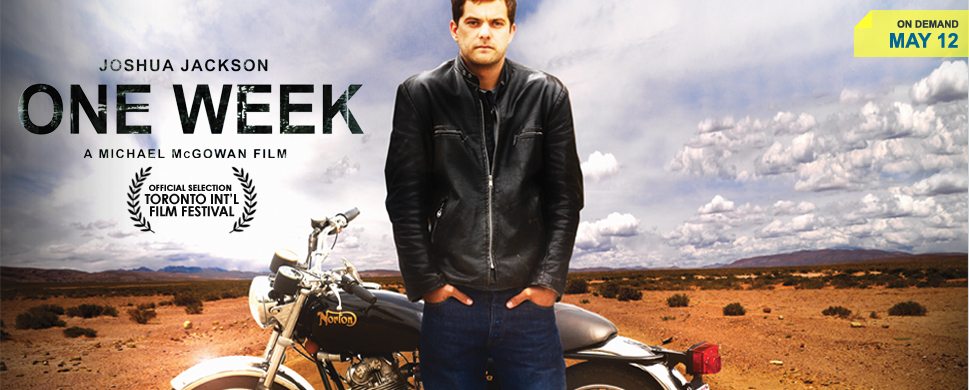 Our trip around Lake Superior stirs up many memories of this heartwarming movie starring Joshua Jackson of Dawson Creek fame.
Diagnosed with cancer, Ben Foster buys a motorcycle and starts a cross Canada tour contemplating the meaning of life.
He stops at many of the monuments we've seen during our journey, including the Terry Fox Memorial near Thunder Bay. This is our pick for the best motorcycle movie out there.
Anthony Hopkins plays Kiwi Burt Munro. We love this soft performance by Hopkins chronicling the lifelong dream to take his 1920 Indian motorcycle to the salt flats of America and test the speed and performance of his beloved motorcycle.
It's an inspiring journey against all odds and it would be number 1 for us if it had taken place in Canada.
It was a close call between One Week and The World's Fastest Indian for the number 1 spot, but we settled on One Week for the best motorcycle movie because it is pure Canadian.
However, we say rent both!
While riding my bike around the lake, I had visions of Uma Thurman stalking Sofie Fatale through the streets of Tokyo.
Her yellow jumpsuit ala Bruce Lee is an iconic scene that definitely deserves a mention in the best motorcycle movie moments.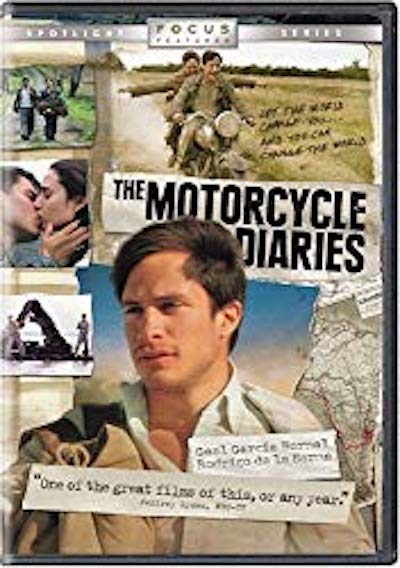 This movie was all the rage a decade ago.
I remember everyone at work talking about it. If you have wanderlust, this will make you want to travel more.
Before he became Che Guevera, medical student Ernesto Guevara went on a motorcycle trip through South America.
This movie made Gael Garcia a star.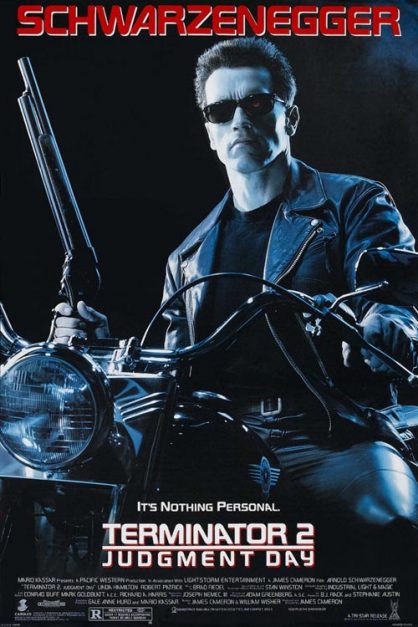 Whenever I think of motorcycle moments on film, I can't help but think of Arnold on a bike.
I think the chase in Terminator 2 where little Edward Furlong tries to outride the new model Terminator on his dirt bike.
Arnold saves the day on his Harley that he stole from a guy at a biker bar. Remember this? "I need your clothes, your boots and your motorcycle" Ah, the good old days of Arnie.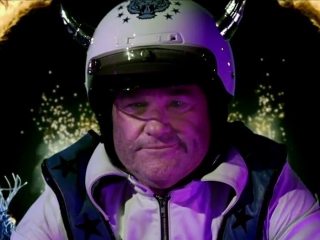 This is a movie that not many people have seen, but seriously, it's a goodie. Kurt Russell stars as a motorcycle daredevil down on his luck after a stint in jail thanks to his bumbling partners.
After taking a fall on a jump at a fair for a few hundred bucks, he gets pulled back into a life of crime and shenanigans ensue. It takes place in Canada too, so how cool is that?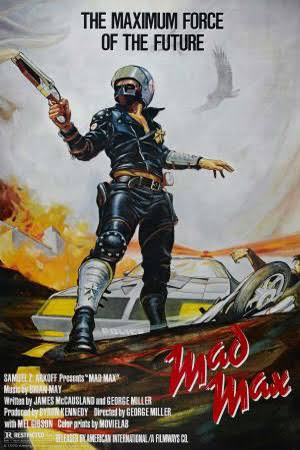 Mad Max was the first of the Road Warrior movies starring Mel Gibson. A cop and family man takes revenge on a motorcycle gang who murdered his wife, his son and his partner.
There's a lot of leather, mayhem, violence and oh yeah…motorcycles.
The Road Warrior is the best of the Mad Max trilogy, but this first low budget installment made in Australia gives insight as to why The Road Warrior is what he is in future films.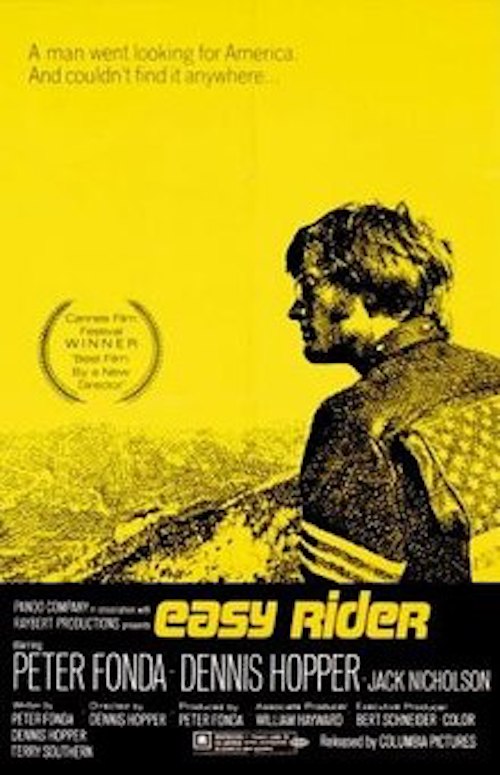 It's the original motorcycle road tripping movie. From 1969, the summer of love!
Dennis Hopper and Peter Fonda travel through America's Southwest by motorbike while carrying a cocaine deal.
I'll never forget being in the New Orleans Cemetery where Hopper created so much mischief, he sparked the no public entry law without a guide that is still in place today!
A silly fun motorcycle comedy following a group of guys – John Travolta, Martin Lawrence, William H. Macey and Tim Allen on a motorcycle trip.
This ragtag group of suburbanites take off on a cross country trip to get some adventure back in their lives only to burn down a bike gangs hangout.
All kinds of shenanigans ensue.
And we just had to add…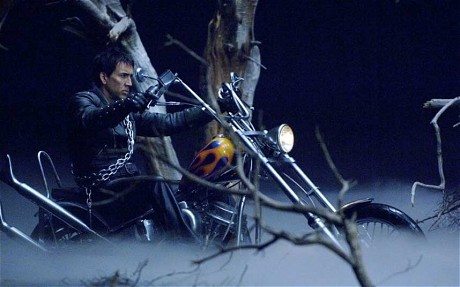 Ghost Rider with Nicholas Cage gets a lot of flack and it deserves it, but I think it's a fun night in. Who doesn't want to see a flaming skeleton ride a motorcycle and punish the evil doers of the world?
Add to that a flaming horse and cowboy and you've got yourself a hell of a night indoors. Besides, the entire movie stars a motorcycle, so if you love to ride, you'll enjoy giving Ghost Rider a shot.
So that's our choices for best motorcycle movies and moments out there. What's yours?
Check out the time we met the Real Patch Adams
Read Next: The Best Travel Movies to Inspire the Wanderluster in You!