I haven't traveled enough of my home country of Canada. I have never made it to the East Coast or anywhere north of Prince Albert Saskachewan. I always thought that I would see more of this vast nation when I get older. It could wait until I am ready to take a cushy cross Canada train ride, or when I am ready to buy and RV and drive from Coast to Coast.
Inspired by the Movie One Week
After all it is an easy country to travel. The highways are great, our hotels have a wide range, we have plenty of cushy campgrounds and there are flights to anywhere we want to go. As I get older, I will be thinking more about health care and the benefits of staying in Canada. Now is the time for more rugged travel through Asia, Africa and South America. Canada can wait, right?
Well, when I rented the movie One Week starring Joshua Jackson of Dawson's Creek and more recently The Affair fame, I really wanted to hop in my car and drive west along the Trans Canada Highway to see what this country has to offer.
It was a beautiful film that was certainly a "Love Letter to Canada" as one reviewer put it.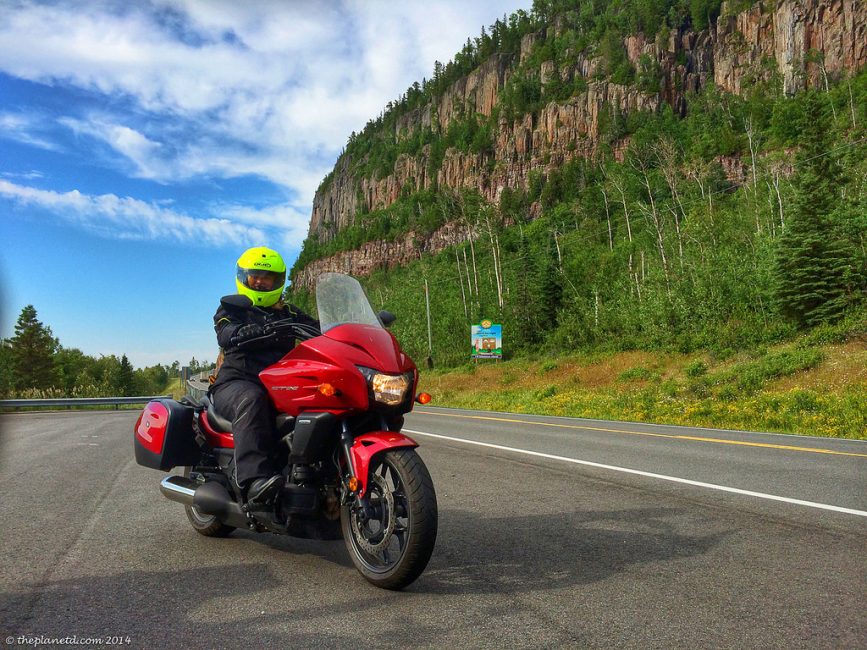 The movie starts off with Joshua's character Ben, being diagnosed with a terminal and aggressive form of cancer.
Instead of going directly into treatment, he decides to take off on one last great adventure.
He buys a motorbike and heads west from Toronto to Vancouver. What happens in that one week will change his life.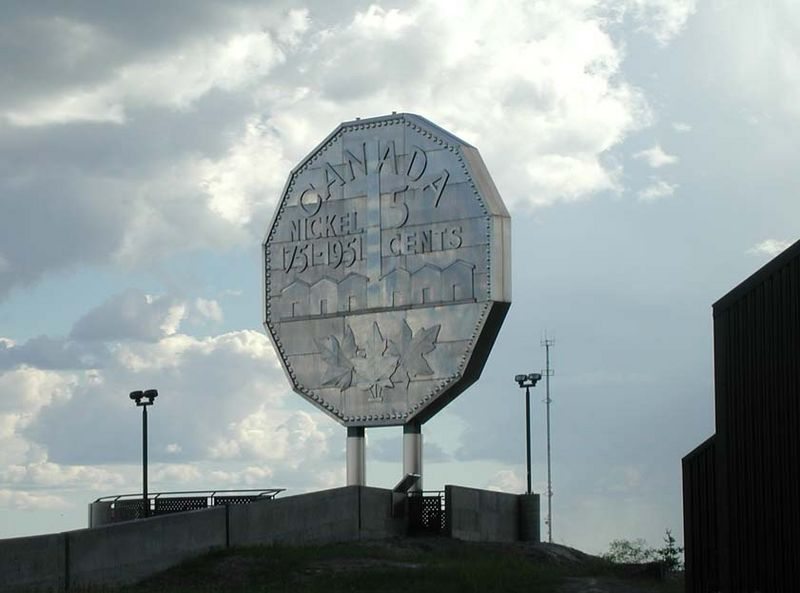 Whenever I take a weekend getaway or even a Sunday drive, I am always surprised with just how pretty our towns are.
So impeccable clean and pretty. There is always something in each town to make it stand out from another.
Be it an old mill, a beach, a fishing port, a great park or a cozy coffee shop, I will always associate "that town" with its unique quality.
One week decided to visit towns that can claim to have the world's biggest item within their limits.
I didn't even realize that Canada had this infatuation with big things until I saw this movie.
We have the world's biggest nickel in Sudbury, hockey stick in Duncan, musky fish in Kenora. The biggest Camel in Glenboro, and TeePee in Medicine Hat.
He even stops in at Alberta's Dinosaur Provincial Park to look at; you guessed it The World's largest T-rex at the second biggest collection of bones in the world.
I want to follow this exact route one day, but I want to take far more than one week to do it.
It was so interesting, stunning and fun. Plus we have way more "world's biggest" attractions to see.
Such as the world's largest tin soldier, totem pole, can of Coke and the world's biggest western boot. How can I resist!
Not to mention our landscape is absolutely second to none.
The great lakes, the Rocky Mountains, the prairies and vast wilderness offer stunning scenery.
This country is truly beautiful, and I take that for granted regularly. Sometimes we have to stop running to other countries and realize that paradise is right in our own back yard.
After watching one week, I really discovered how much I love Canada.
When he stopped at some of the places that I had been to, I became nostalgic and a little emotional.
When he introduced me to a place I hadn't seen before, I put it on my list of things I must see before I die.
I was born in Alberta, but I have never explored Alberta. I spent 3 years in British Columbia, but I hadn't visited half of the places he had been.
I don't know how this movie would translate to a person living outside of Canada though.
American movies can handle being very American, because everyone in the world knows everything about them. But people know very little of Canada.
We are infatuated with hockey for example.
This movie wouldn't be Canadian if it didn't have a hockey moment, so to get away from the heat in Manitoba, Ben goes into a hockey rink to cool off.
Only die-hard hockey fans like us know that each member of the winning team gets to keep the cup for a day, and the day that our hero Ben, stumbled into an arena to get out of the heat, just happened to be a day that a player from that town in the middle of the country had his 24 hours with the trophy.
Of course the obligatory kissing the cup scene ensued.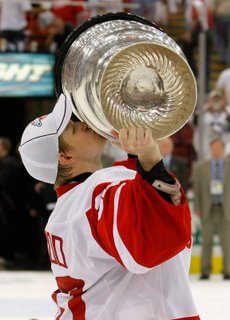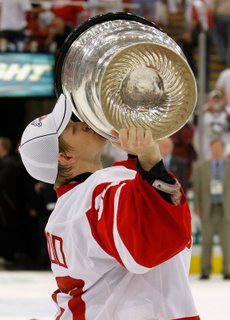 Nobody else, but a Canadian would understand why he stops on the side of the road and rolls up his coffee cups lip where he receives a message from Tim Horton's.
But everyone would understand its great beauty and the story of finding meaning in life when it is about to be taken away.
Everyone can relate to the message of how we should always live it to the fullest and stop waiting for something to happen.
Make it happen and you will find true happiness.
This is a country with extraordinary culture and contrasts.
He rides quarter horses on the prairies, camps in the Rockies of Banff National Park while singing a traditional and beautiful version of "Un Canadien Errant" and he quietly contemplates while a Native Canadian chants in front of a totem pole.
He shares a moment with our Canadian Music Icon Gord Downey of The Tragically Hip in Saskatchewan and he stops on Lake Superior to see where the Edmund Fitzgerald met its fate.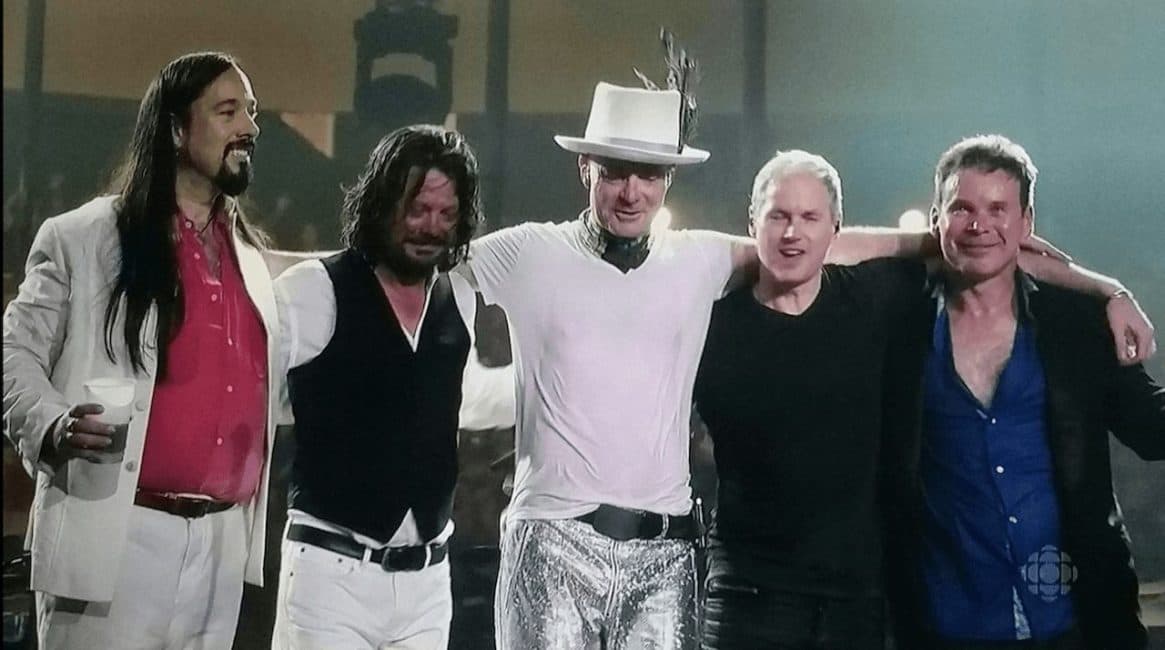 The road ends at kilometer marker zero of the Trans Canada Highway where he catches a ferry to Vancouver Island and makes his way to the famous Canadian surf town, Tofino.
I don't want to give the ending away so I will end it with a line spoken by a German tourist "You live in one of the most beautiful countries in the world" Where Ben replied, "I know"
Read Next: 20 Best Travel Movies Ever!